in app advertising
in app advertising news search results
Developer news items we found relating to in app advertising
35 results
---
Mobile app advertising poised for growth says Fyber

Tuesday, October 16, 2018 by Richard Harris



Fyber announced the results of a global survey that Sapio Research was commissioned to conduct amongst media agencies and brands regarding their attitudes and plans for mobile ad campaigns. Overall, media agencies and buyers consider mobile to be the most effective channel to reach and engage users, with mobile in-app inventory delivering the best results across mu...
---
Measuring mobile ad revenue on the user level

Thursday, October 4, 2018 by Christian Hargrave



ironSource announced the launch of User Ad Revenue (UAR), a unique product giving app developers the ability to accurately measure ad revenue on the user level, and link that data to the marketing channel which brought in that specific user. By revealing how much in-app advertising revenue each individual user generates across all networks, and attributing that reven...
---
Mobile advertising leads worldwide growth

Friday, May 25, 2018 by Richard Harris



Key trends in mobile advertising is the focus of a new quarterly report out from PubMatic that highlights mobile app advertising growth, the continued expansion of header bidding adoption across mobile inventory, and the expansion of cross-channel monetization.There has been a significant shift in monetization opportunities for mobile app developers as in-app header bid...
---
Google I/O 2018 is aimed at helping developers earn and grow more

Wednesday, May 9, 2018 by Richard Harris



At Google I/O this week, Google has launched several new ads products that aim to help developers grow their user bases and earn more money with their apps.Along the same lines, there have been several updates and new features for AdWords (Universal App Campaigns), AdMob, Measurement capabilities and more.Sissie Hsiao, VP of Product, Mobile App Advertising at ...
---
ironSource expands their in-app programmatic marketplace

Friday, April 27, 2018 by Richard Harris



ironSource has announced the expansion of its in-app programmatic marketplace, which in addition to video inventory, will now include MRAID support for interactive ads, and viewability verification through Oracle's Moat, an analytics and measurement company.Reaching 1.5B unique consumers a month, ironSource's in-app programmatic marketplace already includes premium in-a...
---
Facial detection for verified ad views launches from Jinglz

Saturday, April 21, 2018 by Richard Harris



Jinglz Inc. has announced the live production release of the PlayJinglz mobile app, and it is now available for public download through the Google Play Store. As a first demonstration of their "Verified View" technology, the PlayJinglz app highlights the company's unique approach to mobile ad engagement.PlayJinglz allows users to watch short sponsored video content and ...
---
5G will accelerate in-app advertising

Wednesday, April 18, 2018 by Yair Green



The adoption of 5G will have far-reaching consequences, propelling autonomous vehicles, infrastructure, advertising, and IoT into the next generation of connectivity. Its impact will be most evident in the network's speed, with download rates of up to 10 gigabytes per second, and in the proliferation of IoT devices, of which Gartner projects there will be 20.8 billion b...
---
About that new AdMob open bidding platform

Wednesday, March 21, 2018 by Christian Hargrave



Great games are magical. They allow players to escape to new worlds, turn into superheroes, and boost their puzzle-solving powers. And with mobile, billions of people across the world are experiencing the magic of games. Global interactive gaming is becoming mainstream, with 2.6 billion gamers in 2017 versus 100 million in 1995. Global gaming revenue is estimated to be ...
---
Mountain Dew taps Immersv for 360 video ads

Monday, November 27, 2017 by Richard Harris



Immersv has announced that Mountain Dew and its advertising agency, OMD, tapped Immersv's Mobile 360 and VR marketing platform to drive significant consumer engagement for their ad campaign promoting the VR experience "The Professor Presents: #GotHandles." The ad campaign delivered exceptional results for Mountain Dew, driving 63 percent video completion rat...
---
AR mobile ads for games launched by ironSource

Monday, November 20, 2017 by Richard Harris



ironSource has recently launched AR ads for their advertising network. As the first network offering AR ads, ironSource is developing a format that showcases the same experience of the game in an ad environment. The AR ads use 3D assets from the original game, and can run on both iOS and Android in-app traffic, within rewarded, video, and display placements. The ads are...
---
Freemium app model remains best option for developers

Thursday, October 19, 2017 by Christian Hargrave



More than 60% of app developers recommend a "freemium" model for monetizing a mobile app, according to a new survey. With the "freemium" model, an app is downloaded for free with the option of in-app purchases and upgrades, appealing to users' desire to test an app before buying it. The new survey findings come from Clutch, a research and reviews platform for business s...
---
Mobile games in-app advertising chat with Jun Group

Friday, October 13, 2017 by Richard Harris



People are spending an increasing amount of their mobile time in-app. In fact, comScore reports that in 2017, people will spend 87% of their mobile time using applications. A natural corollary to this statistic is the kind of apps that are most popular. Apple reports that the number one app category in the iTunes Store is gaming.A recent study conducted by video technol...
---
Avocarrot Unified SSP for mobile is launched from Glispa

Monday, July 17, 2017 by Richard Harris



Following the announcement of its fourth strategic acquisition, Glispa Global Group, a mobile ad tech company, unveils its newest product offering, Avocarrot, the full-service monetization platform which serves all types of mobile in-app advertising, both programmatic and performance-based. The new platform offers full transparency, control, and ease of use to boost and...
---
Mobile video challenges most app marketers new report says

Wednesday, June 28, 2017 by Richard Harris



If Digital Video 1.0 was characterized by the repurposing of TV content for the PC, then the current growth in Mobile Video is anything but repurposing Web or TV video content for mobile devices, according to research commissioned by mobile growth platform YouAppi.The research conducted by Dimensional Research found that 94% of the 218 global mobile marketer and agency ...
---
Weather apps have the highest mobile ad eCPM finds new report

Thursday, June 8, 2017 by Richard Harris



A new Q1 2017 report from Smaato was just released. Titled the "Global Trends in Mobile Advertising Report", data was analyzed from 300 billion mobile ad impressions served on its exchange each month and found that mobile ad space is more valuable than ever before as global eCPMs grew almost 50 percent year-over-year.Fueled by explosive growth in the Asia-Pacific ...
---
How to earn more revenue from your Android apps

Wednesday, May 3, 2017 by Claudia Dreier-Poepperl



When you hear that Android app revenues are set to top iOS revenue in 2017 and that global app revenue is also set to reach $102 billion by 2020, you can be forgiven for thinking that everyone in the app economy is smiling to the bank. However, according to Vision Mobile, 64 per cent of Android app developers are operating under a 'poverty threshold' of $500 per month i...
---
Mobile UX is just as important as functionality

Thursday, March 2, 2017 by Richard Harris



Editors note: Guest submission by Daniel AssoulineWhen building new software or apps, many developers make the mistake of prioritizing functionality over user experience. But user experience is just as important - if not even more important than functionality in any software, app or product. Take security software, for example. By focusing on the functionality, it can p...
---
Increase user engagement with emojis inside push alerts

Tuesday, February 28, 2017 by Richard Harris



Leanplum has announced a new Mobile Marketing Trends report that confirms the effectiveness of emoji push notifications in mobile communications. This growth is driven by consumer love for emojis and the emotions they evoke, and it is clear from the data - provided by Leanplum and App Annie - that emojis are more likely to influence conversions. The report provides a bl...
---
BroadSoft's bMobile gets AI and Apple Callkit

Wednesday, February 22, 2017 by Christian Hargrave



BroadSoft, Inc. has announced two significant enhancements to its bMobile advanced mobility solution: Artificial intelligence capabilities and Apple CallKit support for BroadSoft Business UC-One mobile apps that provide business users with a superior mobile user experience over any device, network or location and unlocks new revenue opportunities for Mobile Operators.A ...
---
Mobile app advertising is killing adult usage

Saturday, February 18, 2017 by Richard Harris



63 percent of adults avoid mobile apps because of too many adverts, or when asked to pay for the app or extra features. This is the finding of an independent study of 600 mobile app users in the UK and US, commissioned by Tutela, the Wireless Analytics Monetisation (WAM) firm. Users are up to four times more likely to favor apps collecting mobile usage statist...
---
Mobiquity and Insert come together to help with in-app engagement

Wednesday, December 21, 2016 by Christian Hargrave



Mobiquity and Insert just formed a new partnership to deliver real-time, in-app personalization to mobile users. The partnership brings together Mobiquity's end-to-end mobile services with Insert's technology for rapidly deploying in-app engagement features, allowing app owners and mobile marketers to develop more meaningful customer relationships.As enterprise brands i...
---
Tapdaq launches ad mediation layer so developers can earn more revenue

Tuesday, December 6, 2016 by Christian Hargrave



Tapdaq has launched its unbiased ad mediation platform to help mobile developers earn as much revenue as possible through their in-app advertising. The company, which also enables mobile developers to grow and retain their app's user base through efficient cross-promotion, is shaking up an industry it says is riddled with problems.A good ad mediation platform makes mone...
---
Ad Mediation: The questions you should be asking

Tuesday, November 1, 2016 by Dominic Bracher



App advertising revenue is predicted to hit nearly $16 billion by 2017 in the US alone. This number is so significant that many top publishers focus their entire monetization strategy around mobile advertising, and are able to exist off the back of this revenue alone.This rapid increase in ad spend has naturally led to a sharp rise in the number of demand sources throug...
---
5 app monetization strategies to remember in 2016

Monday, October 31, 2016 by Dickey Singh



Thanks to advances in artificial intelligence, deep learning and user interfaces, our mobile devices are more accessible and user-friendly than ever before. People are downloading more apps and spending more time in those apps. There are now over four million apps in the Apple and Google app stores – Apple received 75,000-80,000 app submissions per month in last few mon...
---
ironSource Launches Ad Engagement Intelligence to Help Improve Engagement

Friday, September 23, 2016 by Richard Harris



ironSource has released a major feature for its Mediation Platform, adding 'User-level Analytics', advanced 'Frequency Capping,' and 'Delivery Pacing' tools to their Ad Placement Technology. Developers will now have the ability to see in-depth user-level ad engagement, and make optimal placement and pacing customizations to impro...
---
As Apple's Encryption Deadline Looms, Openwave Mobility Launches SmartidM

Wednesday, September 21, 2016 by Christian Hargrave



Openwave Mobility has announced the launch of Smart Identity Manager (SmartidM) for mobile operators to effectively manage their subscribers' data, and launch new services. SmartidM is part of the company's Subscriber Data Management (SDM) portfolio of products. Use cases for SmartidM include centralized ID management for fraud prevention, delivering BingeOn...
---
App Annie Launches New App Monetization and Marketing Intelligence Offering

Wednesday, August 3, 2016 by Richard Harris



App Annie has introduced a new Marketing Intelligence offering designed to support app discovery, user acquisition and ad monetization for app publishers. It provides an opportunity to evaluate advertising strategies through understanding of the effectiveness of ad creatives, ad placement and tactics as compared to competitors.Marketing Intelligence is App Annie's lates...
---
Adpocolypse or Not, Now is the Time for App Publishers to Shore Up Advertising Strategies

Tuesday, June 21, 2016 by Pavel Golubev



Earlier this month, PageFair released a report stating one in five mobile devices worldwide is now using ad blocking. Among the most surprising findings: both mobile web and in-app ads can now be blocked. Leveraging technologies that allow them to skirt Play Store policies, ad blockers are now available to block third-party ads specifically in apps, on both Android and ...
---
The Challenges Of Monetizing In App Mobile Ads

Monday, June 6, 2016 by Jeff Kim



It's a mobile app world and we just live in it. The average U.S. adult spends nearly three hours a day on their mobile device (excluding voice activities), which is more time than they spend watching TV. A vast majority of this time is spent in apps. According to Mary Meeker's iconic State of the Internet Report, smartphone users spend 89% of their total time spent...
---
CEO of Manage Mike Ng Discusses the Evolution of Mobile Advertising

Tuesday, May 31, 2016 by Richard Harris



We recently chatted with Mike Ng, CEO of Manage, to discuss the mobile advertising marketplace and the changes undergoing the industry.ADM: I understand Manage has been around for about 5 years as a mobile DSP. How has the company evolved over the years? Ng: When Manage was founded 5 years ago, we decided to focus primarily on mobile in-app marketing. We were one o...
---
An Introduction into In-App Advertising as a Mobile App Monetization Tool

Thursday, May 12, 2016 by Richard Harris



Google's AdMob has published an e-book that provides an introduction into the world of mobile in-app advertising. Titled "The No-nonsense Guide to In-App Ads", the publication is part of Google's No-nonsense series.This guide is designed to provide a comprehensive overview of in-app advertising as an introduction to app publishers and developers who are new to the oppor...
---
Pyze Mobile App Analytics Business Intelligence Emerges from Stealth

Wednesday, March 30, 2016 by Richard Harris



We recently visited with Dickey Singh, co-founder and CEO of Pyze which recently emerged from stealth to introduce Pyze Growth Intelligence, a business intelligence platform for mobile app publishers. The platform provides publishers with a "Data Scientist in a Box" to maximize app growth and personalize engagement.ADM: Pyze just emerged from stealth with a new business...
---
The Top Revenue Earning App Publishers for 2015

Tuesday, March 1, 2016 by Richard Harris



App Annie has identified the top companies as defined by the revenue when considering combined iOS and Google Play income from January 1, 2015 to December 31, 2015. The "App Annie 52" is an annual report that reveals app rankings based on revenue earned from paid downloads and in-app purchases from the iOS App Store and Google Play Store and does not include revenu...
---
First Insight Into Windows Store App Trends After Launch of Windows 10

Saturday, February 20, 2016 by Richard Harris



The Windows Dev team has announced the first reporting of the Windows Store trends since Microsoft announced in January that over 200 million PCs, tablets, and phones across the globe are now running Windows 10, making it the fastest growing version of Windows in history. This latest reporting period encompasses October – December 2105.Since the Windows 10 launch, over ...
---
AdMob Releases Two new App Advertising Formats

Tuesday, December 8, 2015 by Stuart Parkerson



Google's AdMob has launched two new immersive ad formats – Trial Run Ads and Interactive Interstitial ads. Currently in beta, Interactive Interstitials show on Android and iOS apps and Trial Run Ads show on Android apps.Trial Run Ads are an app ad format that lets a potential user play a game within an ad as a way to create interest to install the app. Users play a game...
---
Featured Stories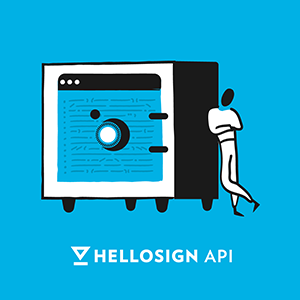 Stay Updated
Sign up for our newsletter for the headlines delivered to you
SuccessFull SignUp