iOS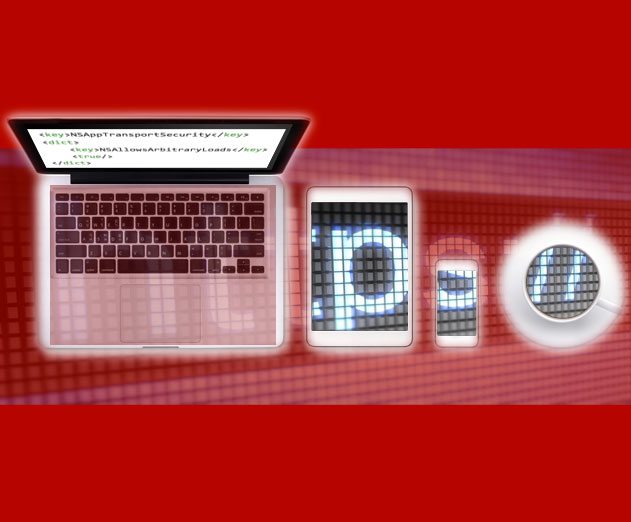 How Apple's mandatory iOS App Transport Security (ATS) change will affect you
(3 days ago)
Major changes are ahead for the mobile industry and as per the usual, Apple holds the keys to all major requirements and changes. In 2015 Apple released iOS 9 and introduced the App Transport Security (ATS) security feature which requires an app to connect to web services over a secure HTTPS connection rather than an HTTP connection. When this feat...
Read More
---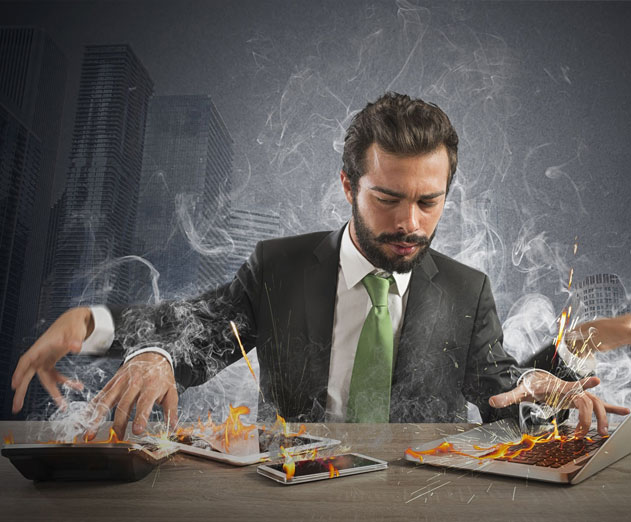 Zero code development is helping ease the pain of app development for some
(11/22/2016 7:49:01 AM)
At one end of the enterprise mobility spectrum is the field, where workers use apps to meet demands of those at the other end: managers who are finding more inventive ways to use the information in operations, customer service and sales as business intelligence that drives the bottom line. In between is Information Technology (IT...
Read More
---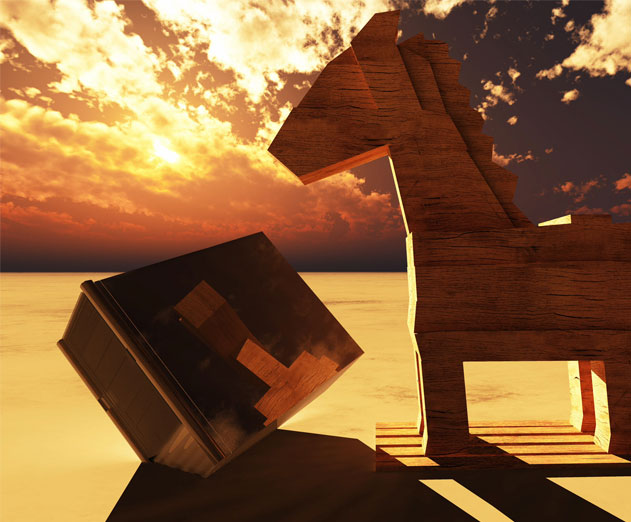 The impact of fake retail apps hitting the Apple App Store this year
(11/8/2016 2:09:12 PM)
Holiday retail woes have hit a little early this year, with hundreds of fake retail and product apps appearing in Apple's App Store recently. The New York Times reports counterfeiters have disguised apps as retail chains like Dollar Tree and Foot Locker, department stores like Nordstrom and even luxury brands like Jimmy Choo. With Ap...
Read More
---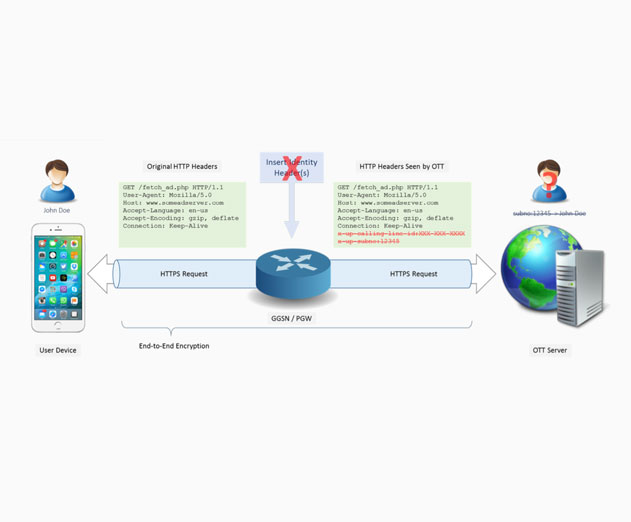 As Apple's Encryption Deadline Looms, Openwave Mobility Launches SmartidM
(9/21/2016 12:06:03 PM)
Openwave Mobility has announced the launch of Smart Identity Manager (SmartidM) for mobile operators to effectively manage their subscribers' data, and launch new services. SmartidM is part of the company's Subscriber Data Management (SDM) portfolio of products. Use cases for SmartidM include centralized ID management for fraud preventi...
Read More
---
How iOS 10 Is Going to Help App Developers More Than Ever
(9/13/2016 8:04:07 AM)
The new Apple upgrade cycle with iOS 10 and the iPhone 7 is an exciting and opportune time for developers, and given what's included in iOS 10, this round is no exception.We tend to think about Apple changes in two categories: first, what exciting and improved experiences can we bring to our users? And second, how can we use these new features...
Read More
---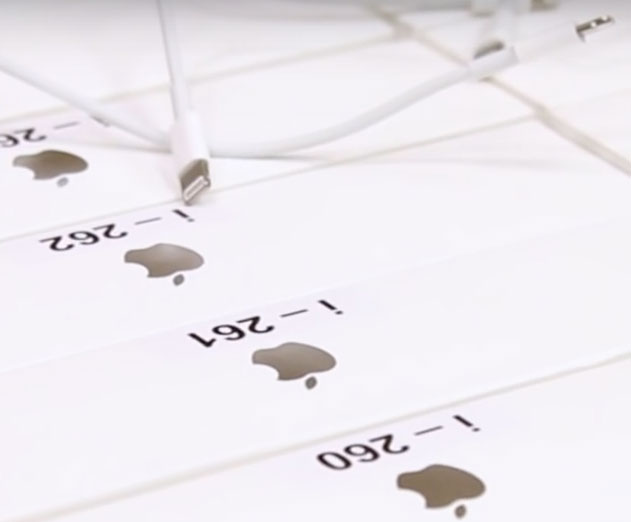 JAMF Software to Support iOS 10
(9/10/2016 10:03:38 AM)
JAMF Software has announced support across all of its products, including Casper Suite and Bushel, for iOS 10 and macOS Sierra, which will become generally available on Sept. 13 and Sept. 20 respectively. When customers upgrade to the latest Apple operating systems, IT administrators can be confident their mobile device management (MDM) workflows w...
Read More
---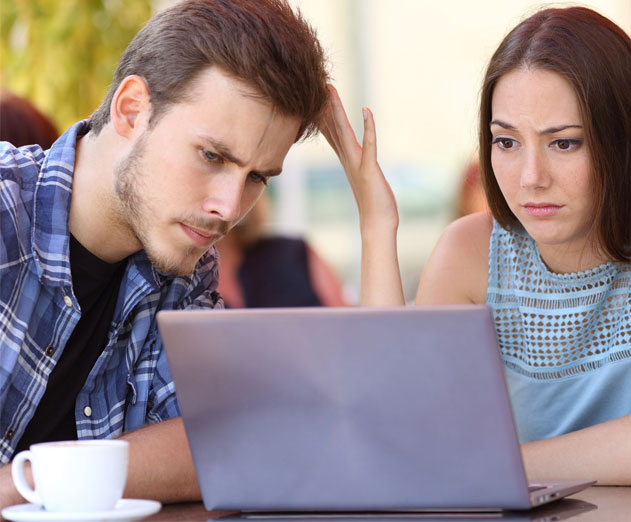 Developers Experiencing Apple App Store Upload Trouble With App Thinning: Tech Note 2432
(9/9/2016 10:50:15 AM)
If you've been experiencing issues trying to get your app to Apple in the past couple of days, you aren't alone. We are hearing rumbles from around the Internet that Apple engineers might be fighting an issue surrounding bitcode (enabled or disabled) during app thinning. It's something that I experienced myself over the past 24 hours.The message mo...
Read More
---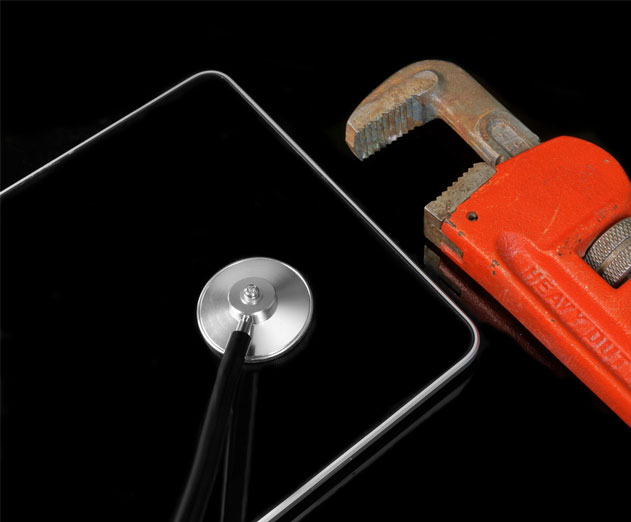 Swift Programmers Using Checkmarx Can Now Detect Security and Code Flaws
(9/7/2016 2:06:56 PM)
Since launching publicly at Apple's WWDC in 2014, Swift has soared in popularity amongst programmers and has caught the attention of other major technology players in the process. Google is now even considering implementing Swift as a "first class" language for Android. Facebook and Uber are exploring ways to make Swift more central to their operat...
Read More
---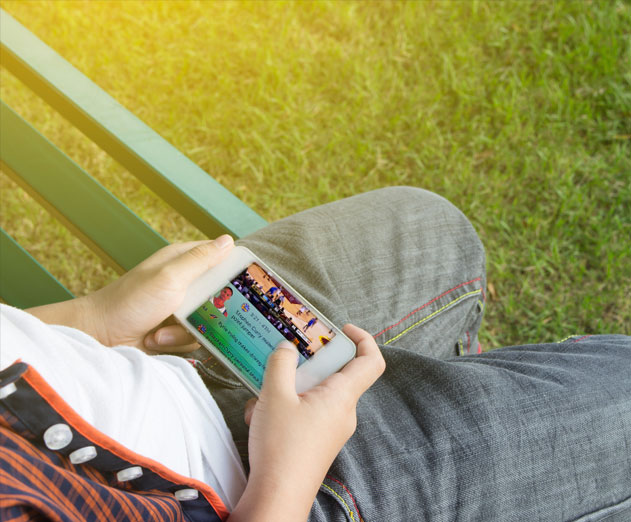 iOS 10 Rich Notifications Will Get Read More Says New Report From Urban Airship
(9/7/2016 8:06:02 AM)
Just ahead of the final release of Apple's iOS 10 and its support for Rich Notifications - where images, video, audio, GIFs and interactive buttons are embedded directly within push notifications - Urban Airship is revealing an initial performance analysis of similar big picture style notifications on Android. Data from ...
Read More
---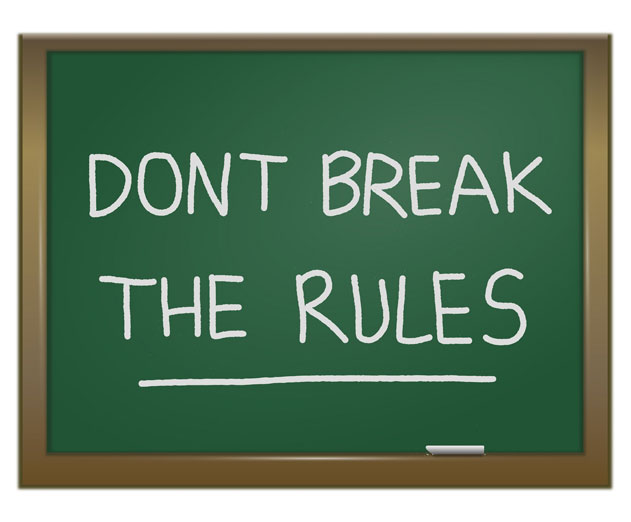 New Apple App Store Review Guidelines
(9/2/2016 8:09:49 PM)
Apple has announced that the Apple App Store Review Guidelines have been updated to include information on offering in-app digital subscriptions, SiriKit, and iMessage. iOS Developers planning on releasing apps for the upcoming releases of iOS 10, macOS Sierra, watchOS, and tvOS, should be sure to read these updated guidelines.Apple has also a...
Read More
---
Universal API Now Available for Swift Developers
(8/23/2016 1:00:51 PM)
CloudRail now makes it possible for Swift developers to integrate multiple APIs via a single API in iOS with its Integration Solution and Swift library.The goal of the company is to increase the speed to integrate a service into apps significantly. The core of the solution is a software library which abstracts over multiple web ...
Read More
---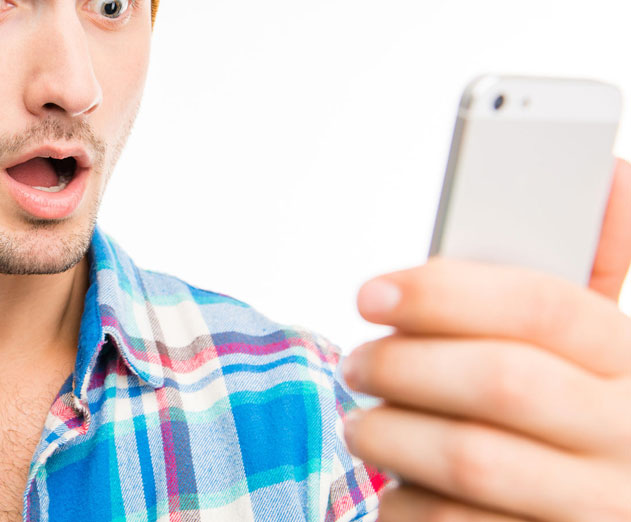 10 Gotchas Apple Developers Should Know About in iOS 10
(8/22/2016 1:07:37 PM)
With the release of iOS 10 looming (Apple just released beta 7), developers everywhere should be evaluating their code to see if there are any gotcha's coming. Each iOS release comes with it's own set of benefits for the end-user but there always seems to be that 'uh-oh' moment for developers.So I've taken a bit of time to point out a few of the "g...
Read More
---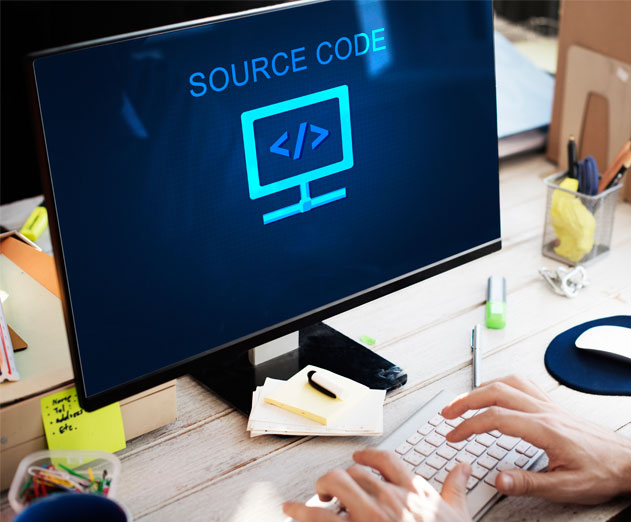 LinkedIn Makes Rocket Data Open Source So You Can Cache Data in Your iOS Apps Too
(8/4/2016 9:03:48 AM)
Last year, LinkedIn began rewriting the LinkedIn flagship mobile application. The existing app had a number of challenges and hadn't received a significant overhaul in some time. So we wanted the new version to not only look and feel updated, but also to have powerful infrastructure backend to support it.As a part of that effort, we wanted a cachin...
Read More
---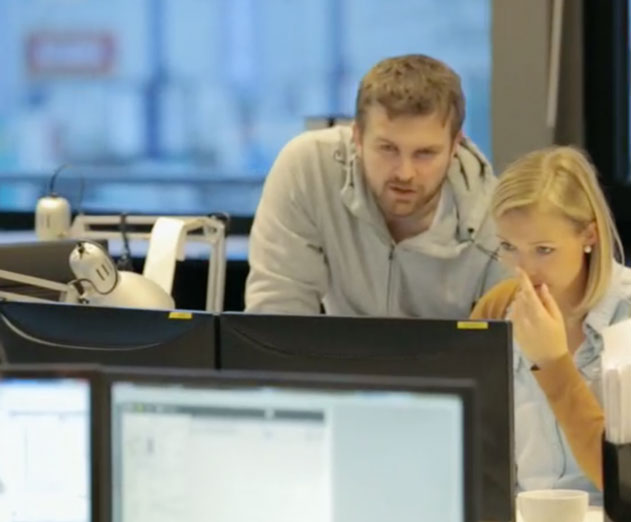 Filemaker Is Giving Away a New Service Business Toolkit to Help You Create Apps Faster
(8/3/2016 5:03:20 PM)
FileMaker, an Apple subsidiary, has introduced a new Service Business Toolkit providing insight into using getting started using the FileMaker app publishing platform and Idea to iPad Bundle, which provides licensing, training and customer support. The Service Business Toolkit is free and the Idea to iPad Bundle is available for sale at local Apple...
Read More
---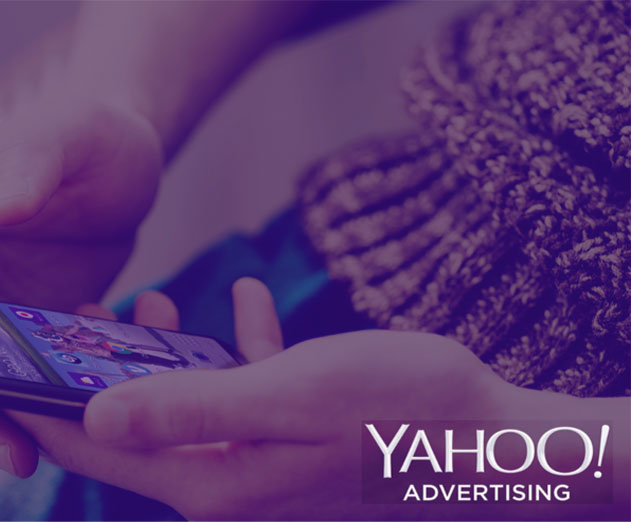 Four Key Considerations to Get Past App Replacement
(7/20/2016 11:02:39 AM)
Today, with over three million mobile apps available for consumers, app replacement - the deletion of an app due to alternative options - has become a major issue for developers looking to increase, let alone maintain, retention. In fact, according Yahoo's research, nearly 50% of smartphone dominant users replace apps on a weekly basis. Furthe...
Read More
---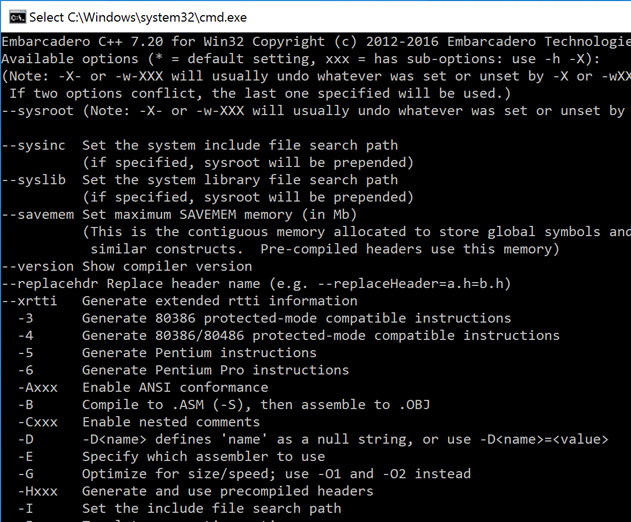 Embarcadero Releases New C++ Compiler for Windows
(7/18/2016 2:02:47 PM)
Embarcadero Technologies has released its latest C++ compiler for Windows which supports developers with a modern, Clang-based tool for Windows. The compiler allows developers to develop software directly with the tool, add support to libraries or test code and find bugs that are only visible when using multiple compilers. The C++ compiler is ...
Read More
---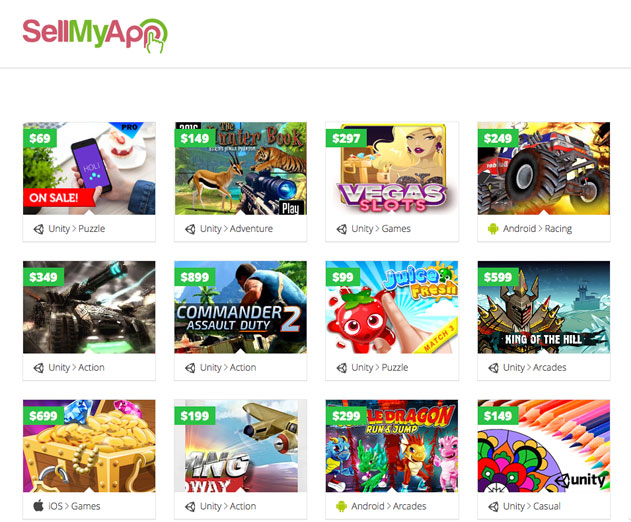 A Deep Dive Into the Sell My App Marketplace for Developers
(7/14/2016 10:50:30 AM)
We recently sat down with Stav Zilbershtein to talk about the developer app marketplace SellMyApp.com to discuss what it does, and how it can help developers earn more from their code.Stav Zilbershtein is a passionate internet entrepreneur. Coming from vast experience in Internet marketing and SEO he created Sell My App as a powerful exch...
Read More
---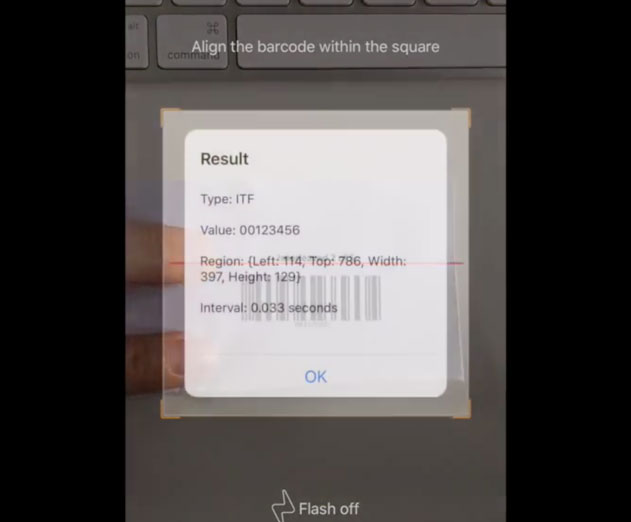 Dynamsoft Releases Barcode Scanning SDK for iOS Apps
(7/13/2016 12:02:31 PM)
Dynamsoft has released a new software development kit (SDK) for iOS developers to that provides the ability to integrate barcode scanning into iOS apps. The new SDK supports 1D and 2D barcode reading. Dynamsoft's Barcode Reader for iOS SDK supports reading single barcodes from images and smartphone cameras. Synchronous and asynchronous b...
Read More
---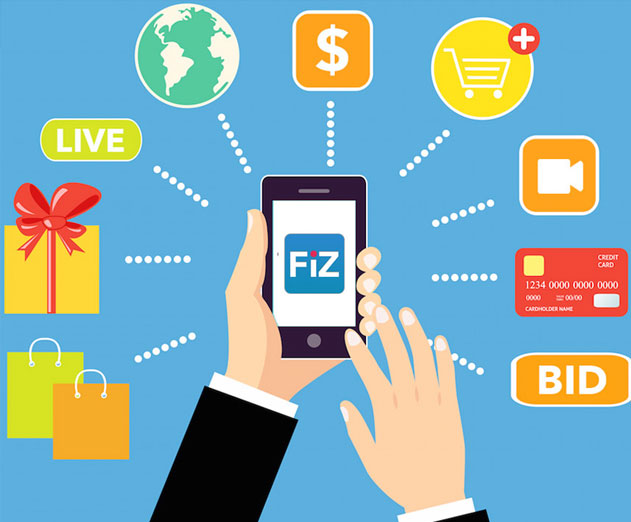 Interview with Dror Frommer of Streaming Auction Creator Fiz Stream
(7/13/2016 10:02:34 AM)
We recently chatted with Dror Frommer, creator of the Fiz Fuz iOS app, which provides a platform for people to buy and sell products live in a video streaming session or with a recorded video. Sellers have the opportunity to chat with the buyers, respond to questions and more.ADM: What software was involved in creating Fiz Fuz? Frommer: For th...
Read More
---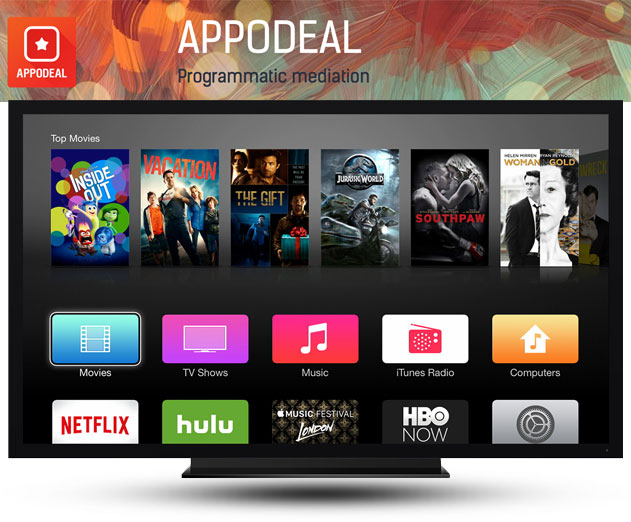 Appodeal TVOS SDK Now Available for Developers
(7/1/2016 5:57:13 PM)
Appodeal has announced that its programmatic ad mediation platform now supports ads in Apple TV apps. The new Appodeal SDK allows app developers to embed ads in Apple TV apps, optimize ad campaigns and conduct cross-promotional campaigns for iOS and tvOS apps. According to a recent Appodeal announcement, The tvOS app market is actively growing...
Read More
---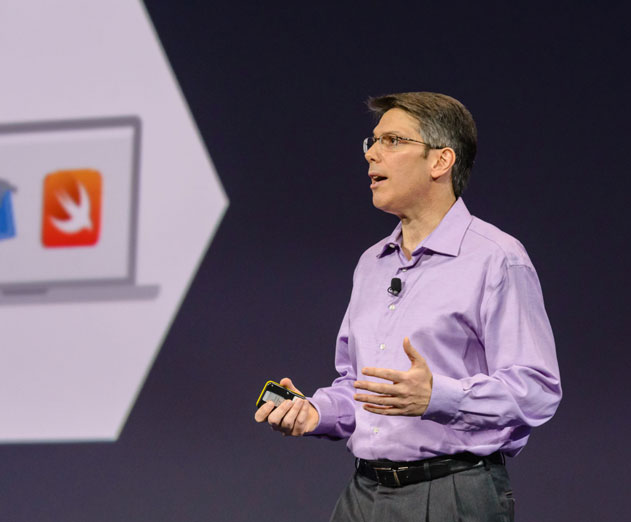 Swift's Move to Enterprise - An Interview with IBM
(6/24/2016 8:55:38 AM)
A recent conversation with John Ponzo, IBM Fellow and Chief Technology Officer for Mobile, revealed some pretty interesting insights into the progression of Swift for the enterprise and what to expect in the coming months.ADM: Tell us a little bit about IBM's work with Swift. What is the goal in bringing Swift to the cloud?Ponzo: At IBM, we've seen...
Read More
---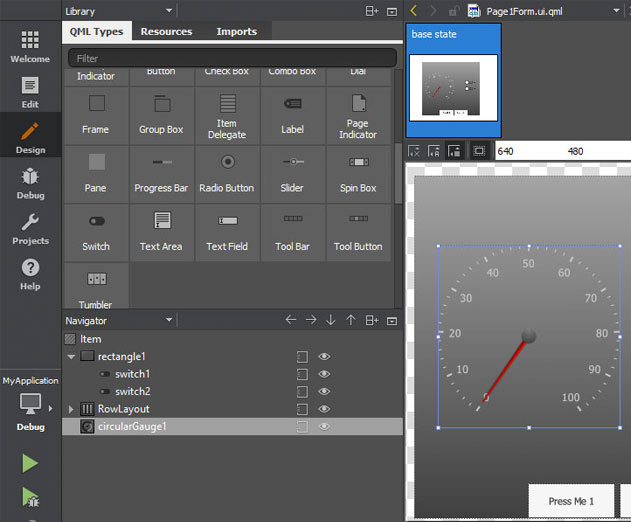 Qt Releases Version 5.7 of Its C++ UI Development Framework Adding 3D Module
(6/17/2016 3:42:04 PM)
The Qt Company announces the release of Qt 5.7, the latest version of its cross-platform application and user interface (UI) development framework. Qt 5.7 offers new UI creation opportunities including a new Qt 3D module, as well as new ways to create modern touch-based UIs with Qt Quick Controls 2 and Qt Quick Designer. Qt 5.7 follows the evolutio...
Read More
---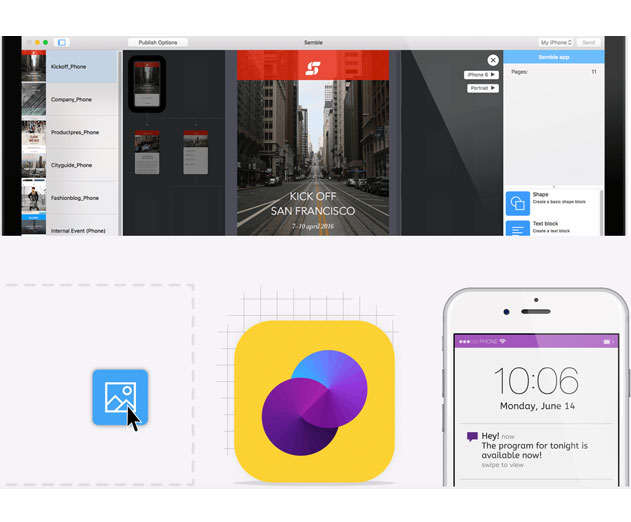 Mag + Releases New App Drag and Drop iOS and Android App Creator
(6/13/2016 5:38:27 PM)
Mag + has announced the release of its new Semble drag and drop app creator which is natively optimized for iOS and Android. Offered as a desktop Mac application, the platform offers drag-and-drop functionality that is similar to the process that many people are used to using for online presentations. Users can custom build their own apps or c...
Read More
---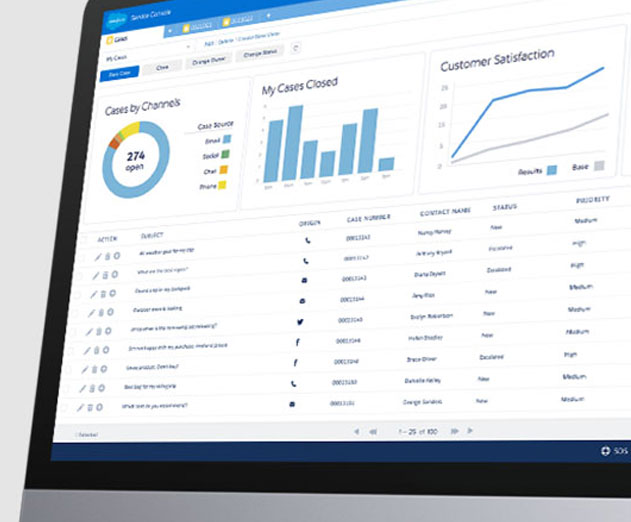 Salesforce Service Cloud Adds Native SDKs for iOS, Android and the Web
(6/10/2016 4:02:18 PM)
Salesforce has released new native SDKs for iOS, Android and the Web to provide companies access to its Service Cloud Lightning Snap-ins which provide the ability to deploy a new service experience by just "snapping-in" capabilities such as Cases, Knowledge, Live Chat, SOS and Tap-to-Call to mobile and web apps. Additional functionality is availabl...
Read More
---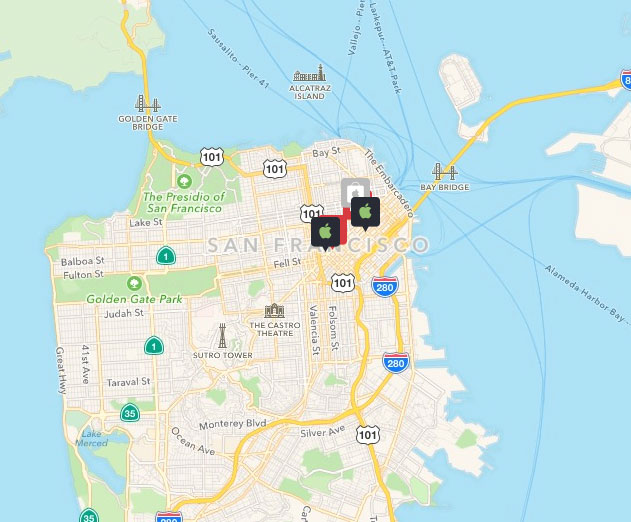 Didn't Get a Ticket to WWDC - Check Out These Alternate Events in San Francisco
(5/27/2016 3:02:09 PM)
Apple's annual WWDC developer conference is a notoriously hard ticket to get. And if you are one of the lucky ones, congratulations! For everyone else, you can still immerse yourself in all things Apple with other events that are being in San Francisco held during the week of June 13 - 17. While you might not be able attend the actual event, y...
Read More
---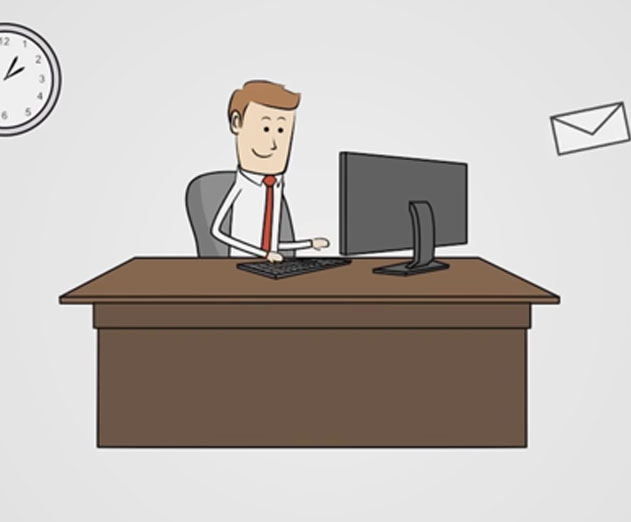 iOS Developers Can Now Integrate With Agile CRM
(5/20/2016 11:01:46 AM)
Agile CRM has released a new software development kit (SDK) that allows iOS developers to integrate their apps with Agile CRM's contact management platform.Agile CRM's iOS SDK provides the code libraries, samples, documentation and tools needed to connect with the Agile CRM platform. Some of the iOS integrations that the SDK offers include:- C...
Read More
---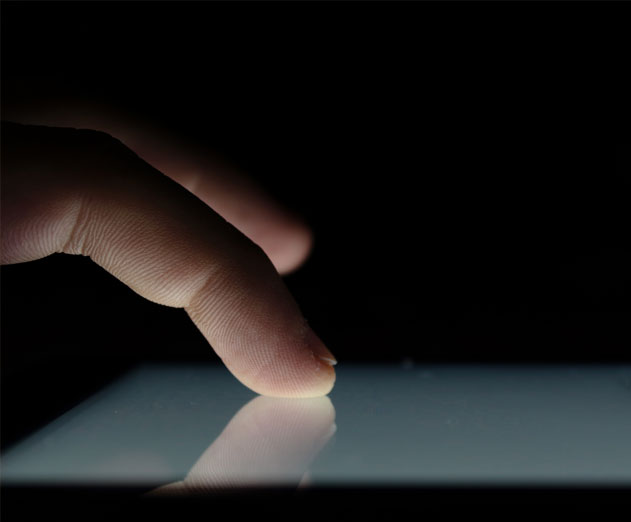 Apple Still Leads Tablet Market but Microsoft Has Significant Increase in Share
(5/16/2016 3:42:03 PM)
In the highly competitive tablet category for Q1 2016, Apple's dominance is being challenged from a number of companies, with Microsoft as the top contender. In a recent report by 1010data Apple remained the #1 tablet brand sold online, however, Microsoft increased share year-over-year with increasing sales for its Surface Pro and Surface Book.&nbs...
Read More
---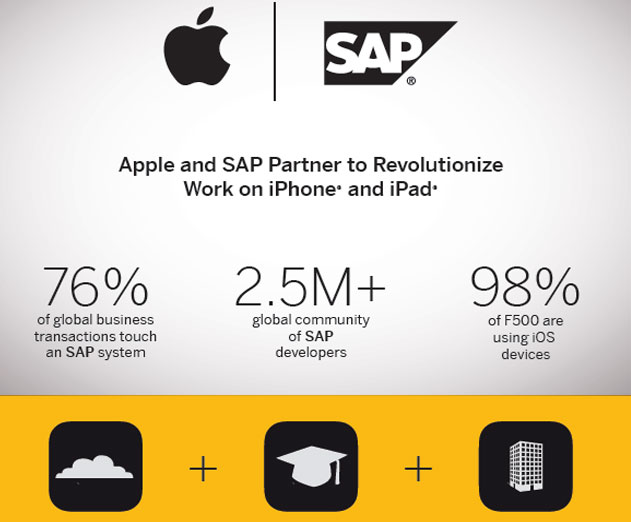 Apple and SAP to Introduce New iOS SDK for HANA Cloud Platform
(5/9/2016 3:06:07 PM)
Apple and SAP have announced that they are working together to create a new iOS SDK to leverage the SAP HANA Cloud platform.The companies plan to introduce a new SAP HANA Cloud Platform SDK that will allow developers to build iOS apps for iPhone and iPad, based on SAP HANA Cloud Platform, SAP's open platform as a service. These native apps will pro...
Read More
---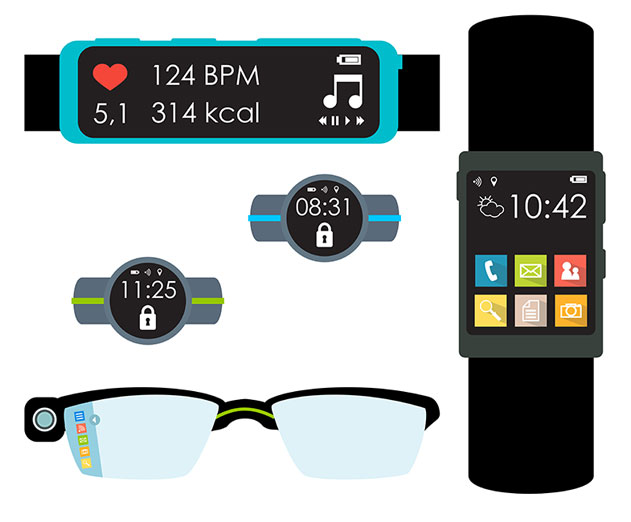 Wearable Technology Adoption is Higher in the US than in the EU4
(5/6/2016 3:06:21 PM)
Kantar has launched a new quarterly report for the wearable technology market. In the first report Kantar examined baseline data which shows significant differences in wearable adoption when comparing the US and the EU4.Kantar reports that, as of March 2016, around one in ten consumers in the US own a fitness band or smartwatch (12.2%), basically t...
Read More
---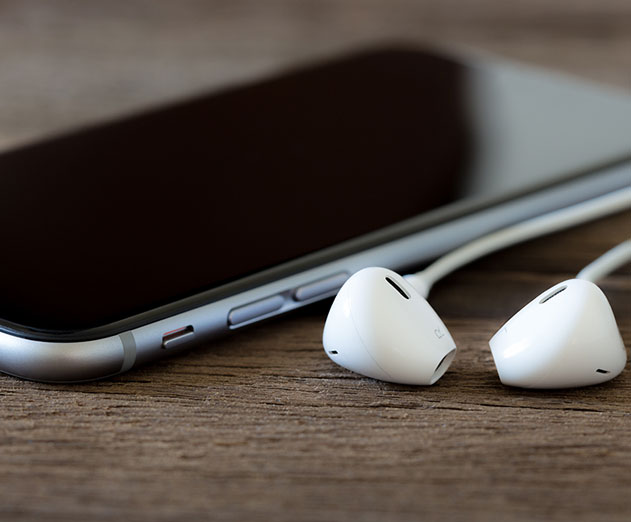 Tad Johnson Discusses JAMF Software's Focus on Apple Devices
(5/5/2016 8:06:26 AM)
Tad Johnson, marketing campaign manager at JAMF Software, reached out to us to discuss why the company has focused solely on offering solutions for Apple devices and how that strategy has evolved.ADM: Who is JAMF Software and what does the company do?Johnson: Since 2002, JAMF Software has been solely focused on helping organizations succeed with Ap...
Read More
---