iOS
App Store commission cuts to 15 percent for some
Thursday, November 19, 2020
24,136
A new program called The App Store Small Business Program cuts the Apple App Store commission to 15 percent for developers earning less than $1,000,000 in yearly net revenue, in a move that delights developers everywhere!
In a move that is echoing througout the dev community, Apple has finally taken mercy on small developers, startups, and others making less than $1,000,000 a year by cutting the commision rate from 30% down to 15%. Accourding to the post made by Apple on their blog, if you are a developer or business earning less than $1M, you just got a raise!
About 28 million developers use Apple's store, but over 93% of the revenue is earned by just 1% of the top performers. That means that Apple is giving up a tiny chunk of the revenue they get from the small fish. But if you are a top earning developer, you'll still have to pay the 30%. Apple earned an estimated $50 billion from the app store in 2019 alone.
The app store analytics firm Sensor Tower recently told the BBC that its data suggests about 4.9% of the App Store's total revenue in 2019 came via those earning less than $1m.
"Other platform holders who have yet to budge on their own 30% cut will be taking note and may now feel the need to act," said Craig Chapple, a strategist at the firm.
What is the The App Store Small Business Program?
Here's what we know.
The new program is named "The App Store Small Business Program"
It's launching on January 1, 2021, with more details coming the first of December 2020.
Existing developers who made up to $1 million in 2020 for all of their apps, as well as developers new to the App Store, can qualify for the program and the reduced commission.
If a participating developer surpasses the $1 million threshold, the standard commission rate will apply for the remainder of the year.
If a developer's business falls below the $1 million threshold in a future calendar year, they can requalify for the 15 percent commission the year after.
The App Store's standard commission rate of 30 percent remains in place for apps selling digital goods and services and making more than $1 million in proceeds, defined as a developer's post-commission earnings. Earlier this year, an independent study by the Analysis Group found that Apple's commission structure is in the mainstream for app distribution and gaming platforms.
$1m is calculated on the basis of the developers' post-commission earnings rather than the total revenue of their products. So your actual dollar amount earned to still qualify is $1m+15%, or $1,150,000
What we don't know
When you will actually see more in your Apple revenue deposits?
How many developers on the Apple platform will actually benefit from this?
Are there any additional limits to revenue type such as subscriptions, consumable in-app purchases, etc?
Will you have to apply for it, and how long will approval take?
Will they ask about anby revenue made from your apps outside of the app store?
What Tim Cook said about the App Store commission cut
"Small businesses are the backbone of our global economy and the beating heart of innovation and opportunity in communities around the world. We're launching this program to help small business owners write the next chapter of creativity and prosperity on the App Store, and to build the kind of quality apps our customers love," said Tim Cook, Apple's CEO.
Will developers get more money from Apple?
Yes! If you earn less than $1,000,000 and you sign up for the program, you will be getting more money. Be warned though, you won't be able to sign up for multiple $1M accounts to skate around the rules and guidelines. There will be strict provisioning to make sure developers don't try and get sneaky!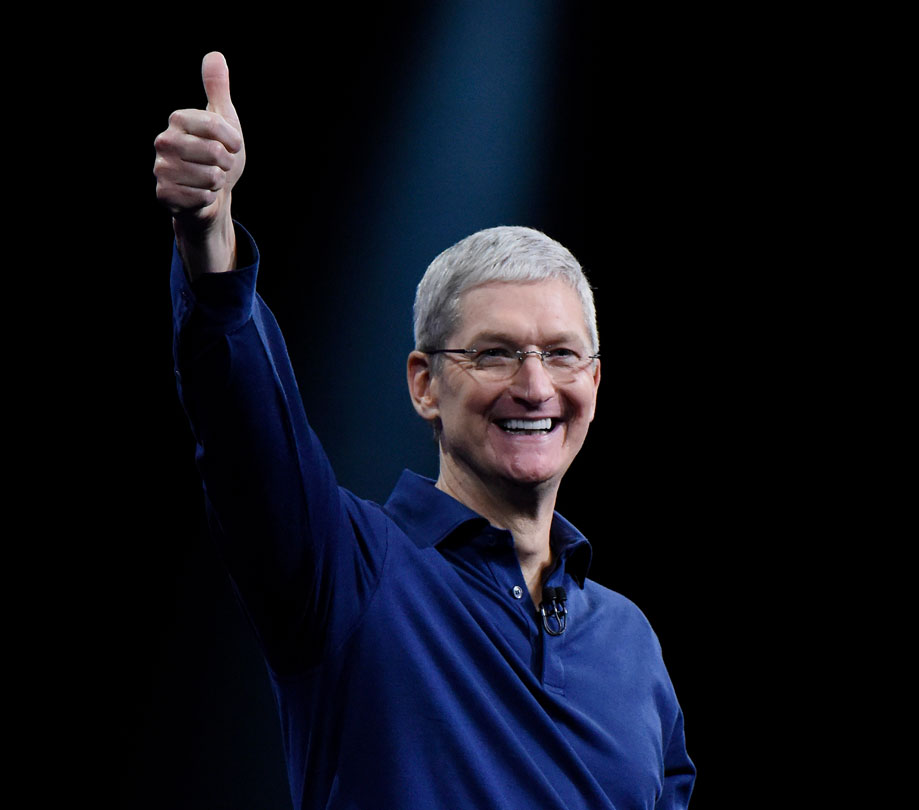 What is Google's app store commission rate?
Currently Google is still charging their developers a 30% commision on their app store revenue, but this move by Apple will no doubt put pressure on them to set a similar president.
People spend more in the Apple app store.
According to Sensor Tower, revenues generated by Apple's App Store nearly double those of Google's Play Store in the third quarter of 2020.
Estimates from its own Store Intelligence solution reports consumer spending on in-app purchases, subscriptions and one-time app purchases rose to $19 billion globally on the App Store, up 31% year-over-year. By comparison, Google's Play Store grew 34% over the same period to net $10.3 billion.
This is to say, Google might not shift so quickly into a less commision model for their developers because they will stand to lose much more than Apple.
What are developers saying?
Of course most developers are excited about the App Store Small Business Program. Here are some comments from around the globe.
Mark Moeykens on YouTube says;
"I'm really happy they are making these changes. There's been a LOT of discussion in the past about Apple's 30% take and if it's fair or not. And I think one thing that most devs don't take into account is the additional taxes they have to pay on the remaining 70% income they earned. I have friends in foreign countries that tell me their taxes can go upwards of 60%! Combine that with Apple's cut and it can feel very defeating."
Harsh Londhekar on YouTube says;
"Still not a relief for epic games"
Julian B on YouTube says;
"I appreciate that! But lowering the yearly developer fee would be actually more beneficial in a lot of cases, since it hinders developers who make less that 100$ a year from generating revenue at all."
houdini on Twitter says;
"Thanks to Fortnite."
Tom Huth on Twitter says;
"Does that really matter? Apple still behaves like a robber knight and uses Gate Keeper Monopol (App Store) to collect revenue. This looks to me very much as if they want to be able to deal better with possible legal accusations. End the monopoly!"
KyberWolffe on Twitter says;
"Could this end up making Epic's case harder? This puts Apple in the same position as Steam, with a "tax cut" for certain groups of developers (in this case it's smaller ones). Apple can now point not only does everyone take 30%, but Apple even offers a break for small developers"
Tim Sweeney on Twitter says;
"It's great news for these small developers, but rather calculated to divide. Give special 15% terms to tech titans like Amazon, and to small developers who together account for less than 5% of App Store revenue, and hope to maintain the monopoly store and payment service."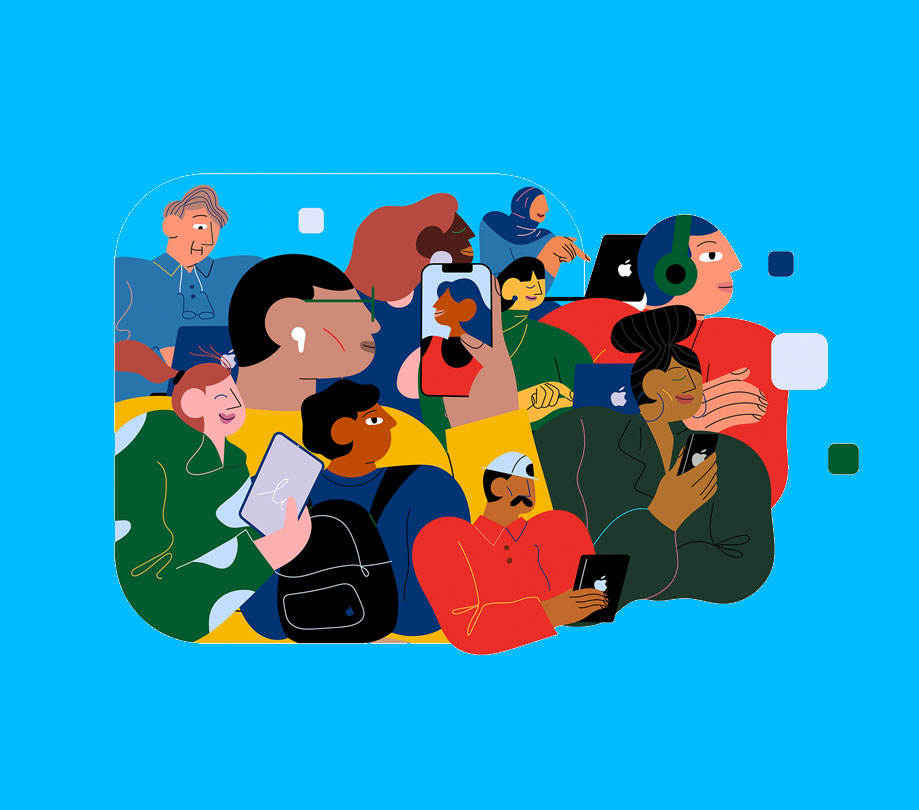 What providers are saying about the new app store commission cut
Luke Taylor, COO & founder at TrafficGuard, believes that fair compensation for publishers and content producers is of paramount importance and if we hope tech giants like Facebook and Google follow suit, it will likely be thanks to government interference.
"We must allow a negotiation of fair payment for the value that Apple, Google and Facebook derive from content they do not create themselves. It comes down to all media outlets having a say in how their intellectual property is managed. Journalism, content producers and news media deserve to be fairly paid by giants like Google and Facebook that profit from the content. It is unlikely that without intervention from governments these companies will voluntarily agree to pay for this content and the antitrust/monology hearings are the first step in making that happen."
Additionally, he says monetizing content through subscriptions, which from Youtube to the New York Times have been the rise due to the plunge in ad spend, is a helpful tactic too.
"If you have a loyal and engaged audience, monetising through subscriptions often offers you the best returns. Getting to that stage takes time and consistency. In an age where so much content is available for free, competing against free content with a subscription service can be difficult. Monetising through advertising allows you to make money while keeping your content free for your audience, however, it is not without its own pitfalls..."
---
Become a subscriber of App Developer Magazine for just $5.99 a month and take advantage of all these perks.
MEMBERS GET ACCESS TO
- Exclusive content from leaders in the industry

- Q&A articles from industry leaders

- Tips and tricks from the most successful developers weekly

- Monthly issues, including all 90+ back-issues since 2012

- Event discounts and early-bird signups

- Gain insight from top achievers in the app store

- Learn what tools to use, what SDK's to use, and more



Subscribe here