Press Announcements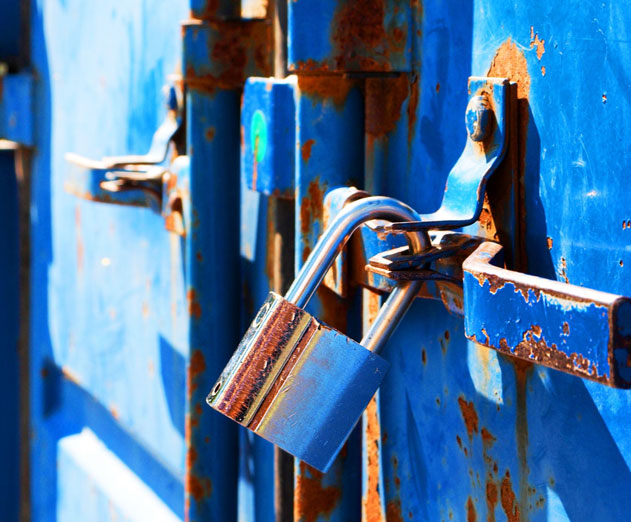 Aqua Security Announces $9M in Series A Funding Led by Microsoft
(9/27/2016 12:02:31 PM)
Aqua Security announces it has secured US$9 million in Series A funding, led by Microsoft Ventures. Cybersecurity luminary and investor Shlomo Kramer will be joining Aqua's Board of Directors. Aqua's seed investors TLV Partners and Mr. Kramer also participated in this round of funding, bringing Aqua's total investment to date to US$13.5 millio...
Read More
---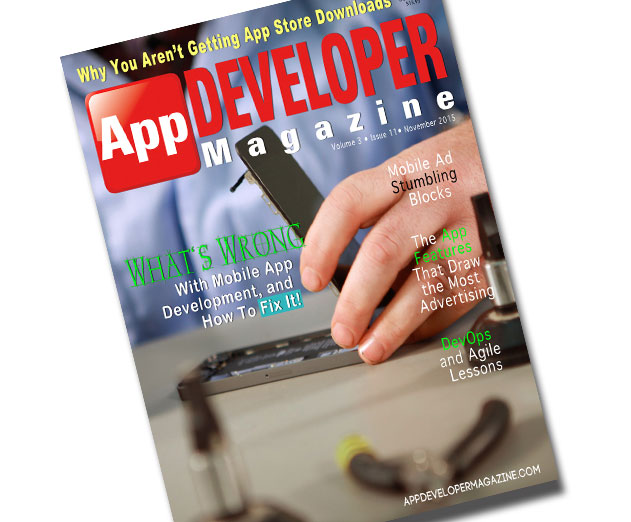 Latest Issue of App Developer Magazine Highlights the Expanding Application Economy
(11/11/2015 2:42:46 PM)
The latest issue of App Developer Magazine is now available offering top insight, expert commentary and the latest news about the application economy.The November 2015 issue offers contributions from a number of people that are leading the companies that are creating the products and services that are the underpinning of the app economy. These feat...
Read More
---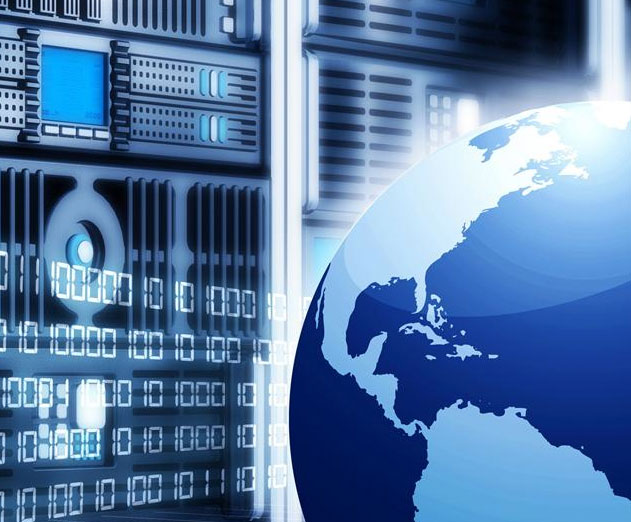 Orasi's New Strategic Partnership with Delphix Optimizes Data Driven Application Projects
(11/20/2014 11:00:36 AM)
Orasi Software, a quality assurance software reseller and professional services company based in Atlanta announced a new strategic partnership today with Delphix. Delphix is a market leader in virtual data as a service (vDaaS). The recent collaboration will enable Orasi to leverage application teams through self-service controls and test and report...
Read More
---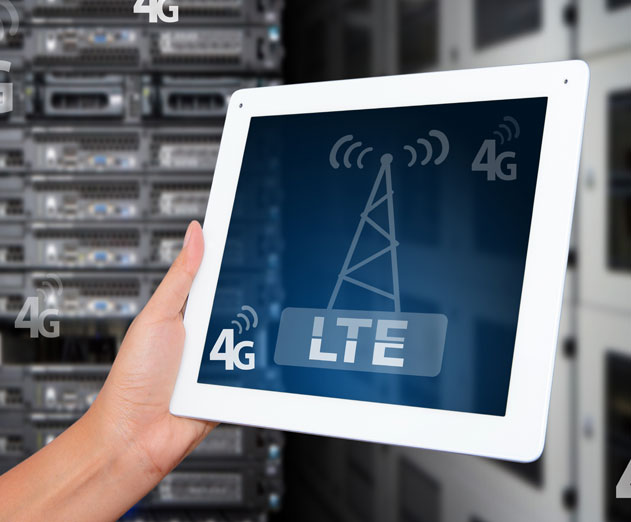 iPhone Users In The U.S. Account for 80 Percent of Wi Fi Data and LTE Data Consumption
(11/19/2014 3:00:58 PM)
Mobidia Technology Inc. is a leading provider of mobile usage data. The company released a new insights report, today on mobile data usage in Q3 2014 in the U.S. The recent findings derived from the analysis indicated that iPhone users in the United States had accounted for 80 percent of Wi-Fi Data and LTE data consumption. "U.S. wireless...
Read More
---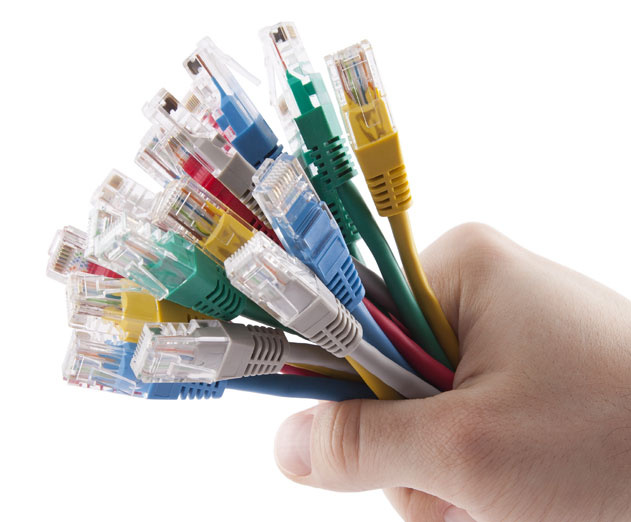 Petition Submitted By EWA And PDV For Creation Of A New Private Enterprise Broadband Allocation
(11/19/2014 12:32:46 PM)
Pacific DataVision and Enterprise Wireless Alliance announced on Tuesday that a joint petition had been submitted to allow rule making to the FCC for permission to realign a 900 MHz spectrum.The result of the new petition would allow Pacific DataVision and other licensees access to contiguous 3x3 MHz block. The efforts if approved, w...
Read More
---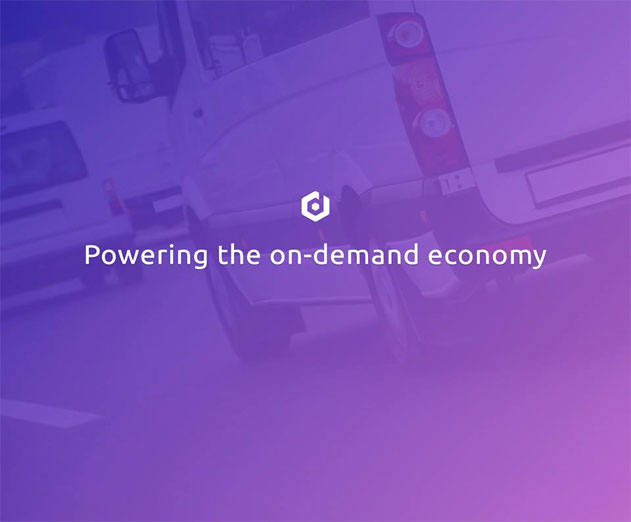 Dispatch Raises $3.1M To Fund Self Serve Set of Products & APIs
(11/18/2014 2:52:18 PM)
Dispatch is a Boston-based startup which offers a platform to bridge businesses into the on-demand economy. Dispatch announced today the closing of a $3.1M round of seed funding, unveiling the industry's first delivery and scheduling platform for on-demand services. The company offers a mobile extension for enterprises existing systems and offers A...
Read More
---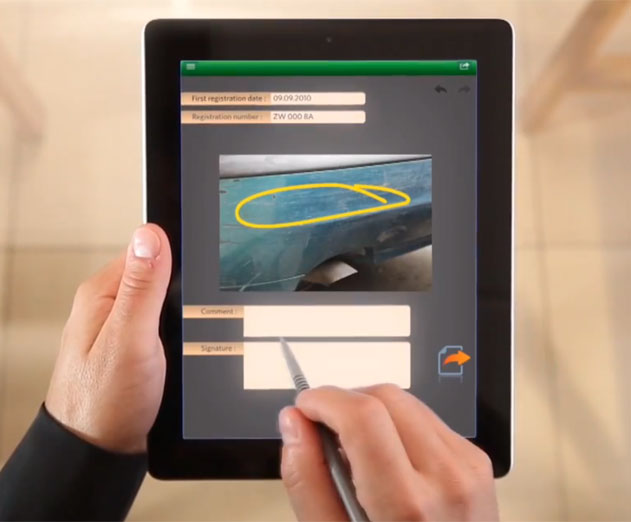 Explore the Possibilities of Using Handwriting Recognition in Your App With MyScript's Superimposed
(5/2/2014 2:53:33 PM)
My Script's new SDK (Software Development Kit) allows third-party app developers to leverage handwriting recognition technology for natural human machine interface development on small surface devicesMyScript®, the acknowledged market leader in accurate, high-performance handwriting recognition and digital ink management technology, announces the r...
Read More
---
Twitch Partners with Gameloft for First Ever Mobile Streaming Experience
(4/9/2014 11:00:03 PM)
Critically-acclaimed Asphalt 8: Airborne to feature fully interactive Twitch broadcasting functionality Twitch has announced that Gameloft's Asphalt 8: Airborne for iOS will be the first ever mobile game to feature Twitch's live streaming functionality. Gameloft will demonstrate the game's broadcasting capabilities during the week of the Game ...
Read More
---
Liferay Releases SDK to Speed Up Custom Mobile App Development
(4/3/2014 3:34:01 PM)
New developer toolkit helps Liferay's customers develop and manage sophisticated mobile appsLiferay, Inc., which makes open source portal software, has released a mobile software development kit. The Mobile SDK is part of Liferay's commitment to being a mobile-ready platform, which began with making responsive design work out of the box in Lif...
Read More
---
Facebook to Acquire Oculus VR to Maybe One Day Make Facebook Meetups More Real!
(3/25/2014 10:25:52 PM)
Oculus was started with a vision of delivering incredible, affordable, and ubiquitous consumer virtual reality to the world. They have come a long way in the last 18 months: from foam core prototypes built in a garage to an incredible community of active and talented developers with more than 75,000 development kits ordered. In the process, they've...
Read More
---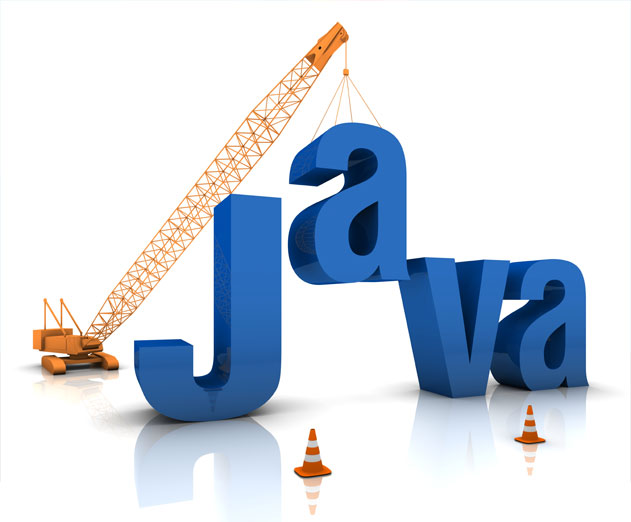 New ReadyNow From Azul Systems Solves The Java Warmup Problem
(3/12/2014 1:45:11 AM)
Unique New Technology Included in Zing That Ensures Peak System Performance at Market Open and During Other Critical Times Azul Systems®, Inc. has announced ReadyNow!, revolutionary new technology that solves the "warm-up" problem prevalent in many Java applications. ReadyNow! is included in the latest version of Azul's Zing runtime for Java, versi...
Read More
---
Appowr Launches The Powering App Ideas Competition
(3/11/2014 4:28:00 PM)
As the app landscape is evolving, app designers and developers are looking for inspiration and innovation. And innovation seeks new challenges. To challenge every designer, Appowr has organized the Powering App Ideas competition. It's your opportunity to explore your design skills and discover their potential. And what will foll...
Read More
---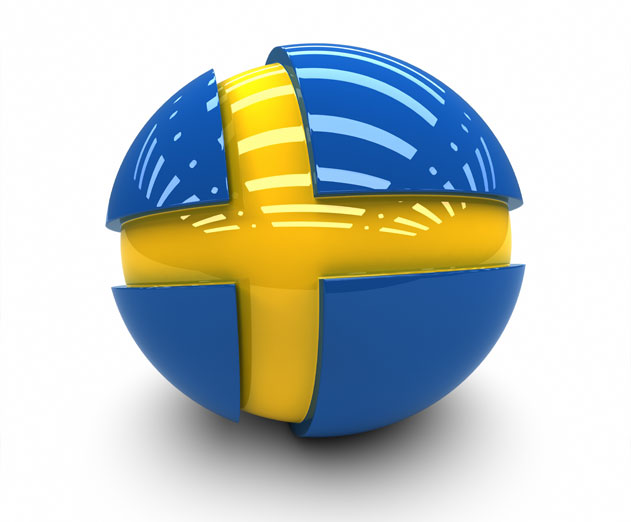 Nordic Gaming Forces To Exhibit At The GDC This Year
(3/6/2014 2:32:18 PM)
Each spring, the Game Developers Conference (GDC) presents a unique opportunity for U.S. industry executives and journalists to check out the latest technology innovations and entertainment software offerings from the Nordic countries. Denmark, Sweden, Norway and Finland have been major players on the gaming scene since the industry's be...
Read More
---
InnoGames Creates 100 New Jobs and Relocates
(2/28/2014 2:30:05 AM)
Online games developer moves to Hamburg City CentreInnoGames just announced it would create 100 new job positions upon moving to its upcoming relocation. Tomorrow, the online game developer and publisher will move to a new headquarters closer to the centre of Hamburg. Following the move, InnoGames plans to use the additional office space for hiring...
Read More
---
InMobi Partners With Adversport's Foot Mercato
(2/26/2014 2:31:13 PM)
Exclusive partnership agreement brings native advertising to Foot Mercato's mobile and tablet apps MOBILE WORLD CONGRESS, BARCELONA, AND SINGAPORE, FEBRUARY 26 2014 – InMobi, the world's largest independent mobile advertising company, today announced an exclusive partnership agreement with Adversport, the publisher of Foot Mercato, the leadin...
Read More
---
Game Insight Launches Transport Empire for Mobile Devices and Social Networks
(2/26/2014 2:00:53 AM)
Game Insight, a global leader in mobile/social games, has announced the next chapter in business games with Transport Empire, an all-new economic strategy game. The new game will be released first for iPad, and then for iPhone. Android and Facebook versions are also planned for future release. Transport Empire will let players build their very...
Read More
---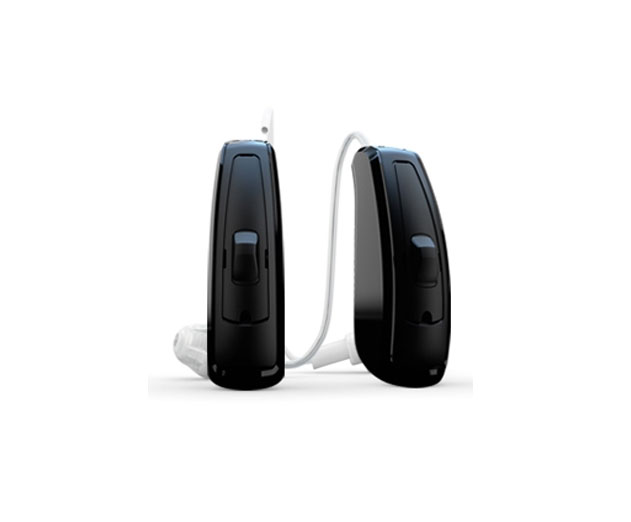 Huh? ReSound LiNX Launches as World's First Made for iPhone Hearing Aid
(2/24/2014 11:20:07 AM)
I'm surprised it took manufactures so long to make something so relevant to Mobile wearable technology. The new ReSound LiNX is the first Apple-certified "MFi" or Made for iPhone hearing aid that connects directly to the iPhone or other iOS device without any intermediary devices.Launching alongside the LiNX is a new iOS app that works as a remote ...
Read More
---
You Dream It, We Build It Competition Offers Up $50k To App Developers
(2/24/2014 8:00:41 AM)
Ice House, a global design and development firm today announced its official North American debut and its partnership with LAUNCH Festival (San Francisco, Feb 24-26) in the $50,000 'You Dream It, We Build It' competition. Ice House is the global design and development services specialist in applied mobile technologies with portfolio expertise in m...
Read More
---
Chirp GPS Tracking App for Family and Friends Gets a Huge Update
(2/15/2014 7:46:56 PM)
Moonbeam has just posted an update to it's GPS tracking app "Chirp" with lots of new tracking features, a brand new interface, pin dropping, location sharing, and even a new speedometer function.Now on version 1.4, Chirp has quickly rose to be a top social navigation app in the iOS app store by letting friends follow each other and track each ...
Read More
---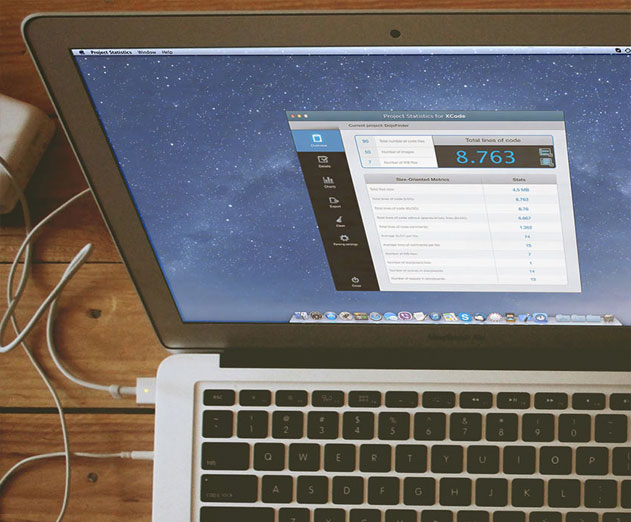 Understand Your Xcode Projects Structure Better using Project Statistics
(2/10/2014 8:51:42 AM)
Project Statistics for Xcode helps developers and managers all around the world to get fast and easy to understand statistics regarding their project.Just drag and drop your project folder into Project Statistics for Xcode in order to start viewing your statistics and you will be 1 step closer to a better understanding of your project's s...
Read More
---
Offercast Mobile Launches Next Generation Mobile Ad Network
(2/7/2014 10:53:39 AM)
First 100 to Sign Up Eligible for "Grand Slam" Promotion to Keep 100 percent of Earned RevenuesOffercast™ Mobile, a next-generation mobile ad network, today has launched its beta testing program for Android™ app developers. Offercast™ Mobile provides multiple solutions for monetization on the Android mobile...
Read More
--- Bango Dashboard Lanches Giving Developers a 3D View of Content Purchases
(2/6/2014 9:57:43 AM)
Bango announces its latest product innovation: Bango Dashboard. This entirely new product has emerged from Bango's analytics technology, giving Mobile Network Operators (MNOs) a three dimensional view of their subscribers' digital content purchases, across the world's largest app stores. MNOs increasingly provide mobile payment for app st...
Read More
---
Appurify Launches Appurify Mobile Platform (AMP) – the First Ever Solution to Optimize Both Quality and Performance of Mobile Apps and Websites
(2/4/2014 7:32:37 AM)
AMP Allows Developers to Test the Quality and Performance of Mobile Apps and Websites Pre-Release, On Any Platform and Device, At ScaleAppurify, offering a unique approach to mobile performance optimization today announces the Appurify Mobile Platform (AMP). Appurify is the first solution of its kind that allow...
Read More
---
TVPlayer launches as a top free TV app
(2/3/2014 5:45:17 PM)
TVPlayer, the exciting new live television streaming app from Simplestream, has cemented its reputation as one of the top free apps of 2014 after notching up a landmark 250,000 downloads within just 28 days of launching.TVPlayer was a Top 40 downloaded app within 24 hours of appearing on the App Store and following on from the success of its BETA m...
Read More
---
Get Downloads For Your Apps Through Television Using ActivateTV
(2/1/2014 12:22:21 PM)
Motility Ads Launches ActivateTV, Connecting Marketers and Consumers Through the Screens that Matter MostDirect download technology drives user acquisition with global reach, efficiency and attributionMotility Ads, the all-in-one solution for creating a complete and engaging mobile ad experience, today announced ActivateTV, a new turnkey advertisin...
Read More
---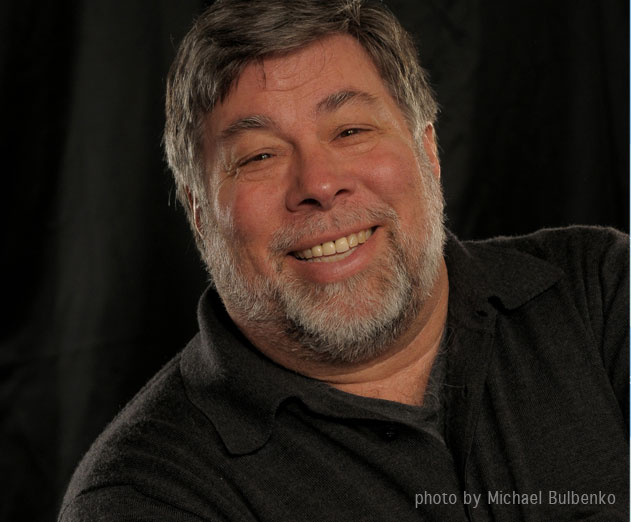 Steve Wozniak Announced as Opening Keynote Speaker at Apps World in San Francisco
(2/1/2014 8:52:17 AM)
Apple co-founder Steve Wozniak has been announced as the headline speaker at next week's Apps World North America event in San Francisco. Apps World is returning to San Francisco with the two day event expecting to attract for than 8,000 attendees and is designed to deliver the latest insight into the multi-platform apps ecosyst...
Read More
---
February 2014 Issue of App Developer Magazine Is Here!
(1/31/2014 10:14:43 AM)
We are excited to announce the arrival of the February 2014 issue. In this months edition here a few of the things you'll find.Get advice on how to target your push alerts to users, use social media to promote your app for free, API monetization, learn about CES 2014, get the top things for entrepreneurs to know about mobile app development, find o...
Read More
---
Wearable Tech's Hottest Names Converge for SXSW Panel
(1/29/2014 3:21:19 PM)
AUSTIN, Texas— Rocksauce Studios—an Austin, Texas-based mobile design and app development studio responsible for SmallCall, TickTalk, Brewski Me, and Tripini — will be presenting SXSW's most blush-inducing panel to the 2014 Interactive Festival. Tech Off Your Clothes: Naked Truths of Wearables, will be an exciting looking into the tech industr...
Read More
---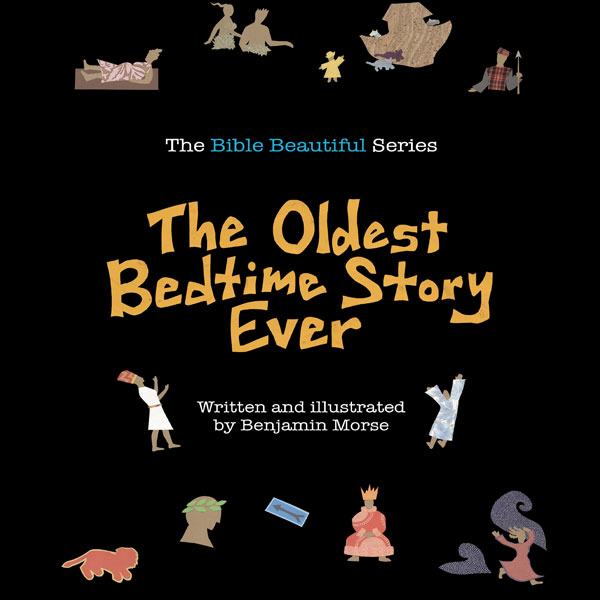 The Oldest Bedtime Story Ever App Launches with Hardcover Companion
(1/28/2014 11:04:01 AM)
In the days of "everything digital" it's a bit refreshing to see an author take the approach of creating a story for everyone to read on paper, and an app to go along with it that offers a new perspective on interacting with a story.The Oldest Bedtime Story Ever is a unique way for individuals, families and artists of all backgrounds to e...
Read More
---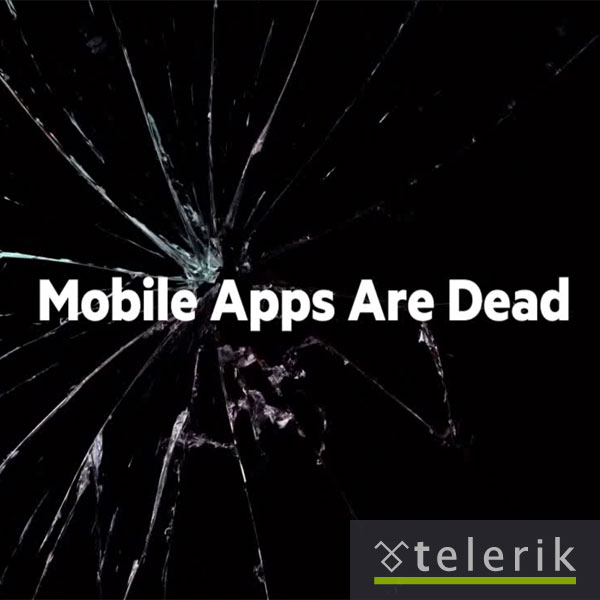 New Telerik Platform Brings First End to End Platform for Hybrid, Native and Web Development Across All Devices
(1/28/2014 8:40:49 AM)
Telerik announces a new Telerik Platform today, an end-to-end platform for hybrid, native and web development across all devices that adapts to any development approach—web, hybrid or native, as well as to ever-evolving app development requirements. Instead of forcing developers to choose between native, hybrid or web like most vendors, Teleri...
Read More
---