IoT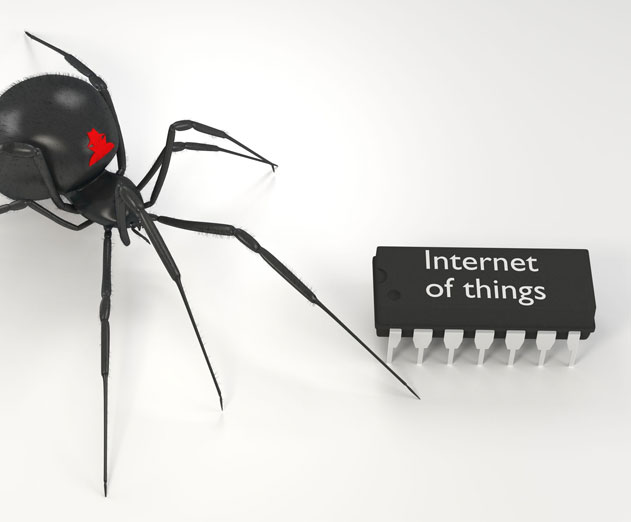 The Floodgate IoT Security Toolkit is here
(4 days ago)
Icon Labs has announced its Floodgate IoT Security Toolkit, which enables IoT edge devices to be easily and securely integrated with IoT cloud platforms, including Verizon's ThingSpace IoT Cloud Platform, and provides security management for remote IoT devices from a single user interface. The new toolkit provides connectivity to the...
Read More
---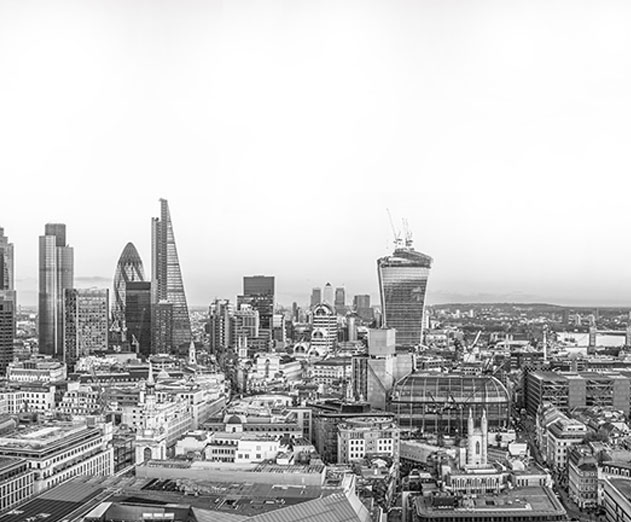 myDevices launches an IoT Project Builder developed exclusively for LoRa
(11/24/2016 11:07:31 AM)
myDevices has announced its official launch of Cayenne for LoRa - the IoT Project Builder developed exclusively for the LoRa ecosystem. Developers and organizations interested in building a LoRa solution can use Cayenne for free. At the same time, any LoRa device manufacturer can bundle Cayenne with their hardware and make it freely avail...
Read More
---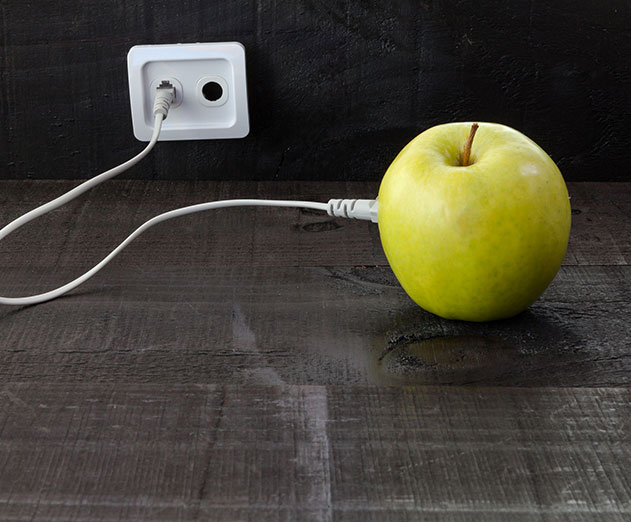 7 hurdles in IoT mobile app development
(11/3/2016 1:29:01 PM)
For manufacturers interested in developing connected products for the Internet of Things (IoT), mobile app development represents entirely new and unknown territory. And even experienced mobile app developers find that the IoT poses all kinds of new challenges.Before embarking on any connected-product project, it's crucial to understand why IoT mob...
Read More
---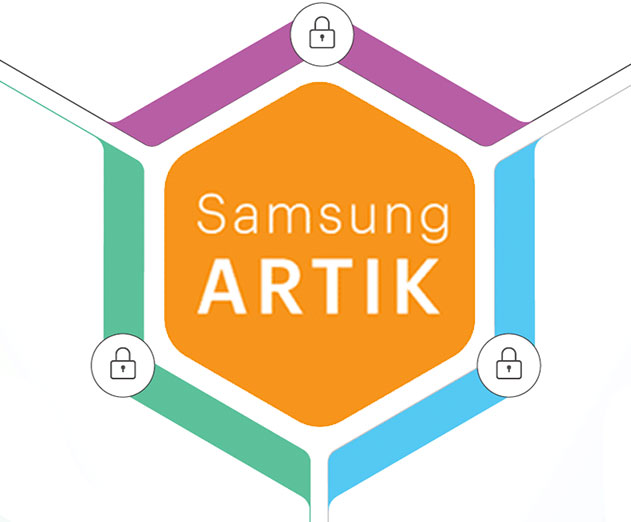 Samsung expands ARTIK (IoT) platform
(10/27/2016 10:09:53 AM)
Samsung Electronics has introduced its expanded SAMSUNG ARTIK Smart Internet of Things (IoT) platform featuring two new module families, ARTIK 0 and ARTIK 7, new device management capabilities in SAMSUNG ARTIK Cloud and an expanded partner ecosystem. The result is a complete IoT development solution to help companies take their IoT projects from co...
Read More
---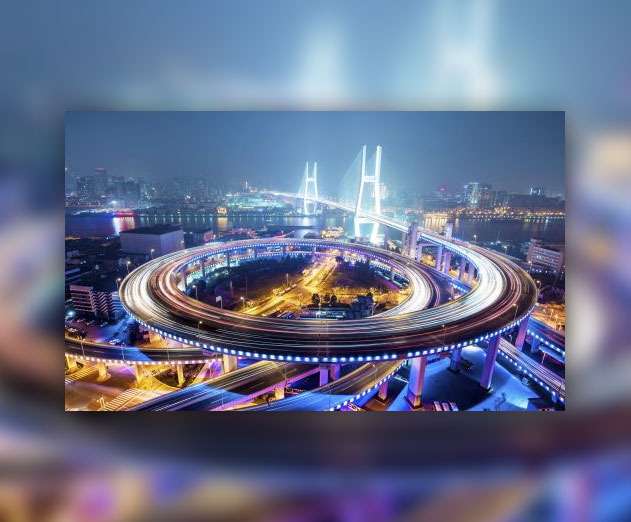 IoT Tech Expo descending on Silicon Valley next week (October 20-21st)
(10/14/2016 11:13:10 AM)
The IoT Tech Expo will be descending on Silicon Valley for 2 days (October 20-21st) of top-level content, discussion, case studies, live demos, workshops and plenty of networking opportunities. There will be 8 conference tracks, an exclusive Samsung Workshop, IoT hackathon and a vast exhibition including robotics, 3D pizza printers, drones, mind-re...
Read More
---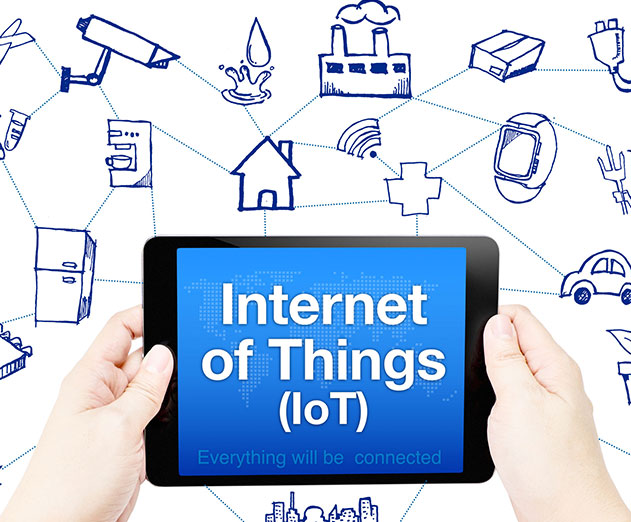 AllSeen Alliance merges with Open Connectivity Foundation for the good of IoT
(10/11/2016 2:09:06 PM)
The Open Connectivity Foundation (OCF), sponsor of the IoTivity open source project and AllSeen Alliance, which provides the AllJoyn open source IoT framework, announced that the two organizations' boards have approved a merger under the OCF name and bylaws. This merger will advance interoperability between connected devices from both groups, enabl...
Read More
---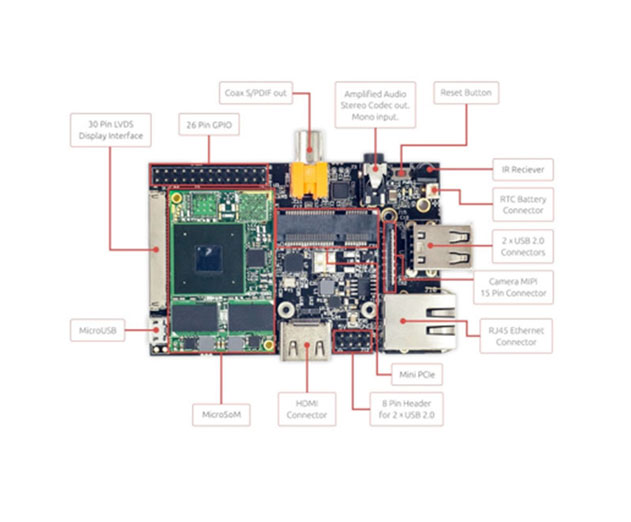 SolidRun updates its quad-core iMX6 MicroSom for IoT applications
(10/10/2016 7:07:27 AM)
SolidRun, an Israel based developer of System on Modules (SoMs), Single Board Computers (SBCs), and Industrial PCs will be announcing the industry's smallest iMX6-based microSoM designed for industrial IoT applications. At 47mm by 30mm, the iMX6 microSoM from SolidRun pacls is the smallest of its kind and offers many advanced features that would be...
Read More
---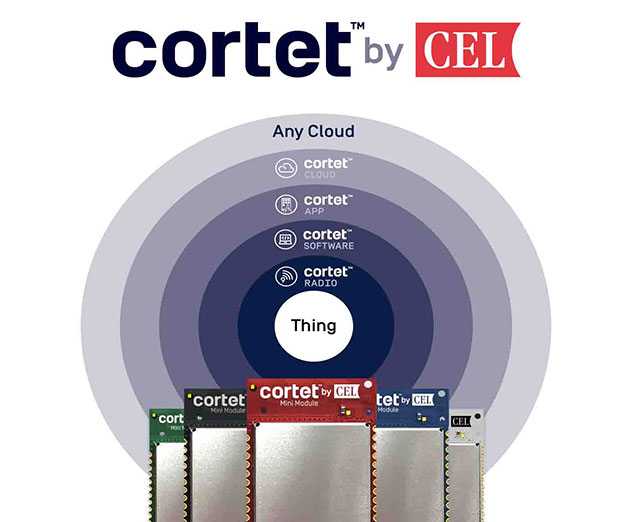 Cortet Connectivity Suite gets new features to better control IoT devices
(10/5/2016 9:00:28 AM)
CEL has announced that it has added new features for its Cortet Connectivity Suite. Cortet enables building automation, lighting control, and industrial and machine to machine (M2M) product manufacturers to confidently link their physical 'things' to the digital world.CEL's new Cortet Voice Control makes it easy for integrators and manufactur...
Read More
---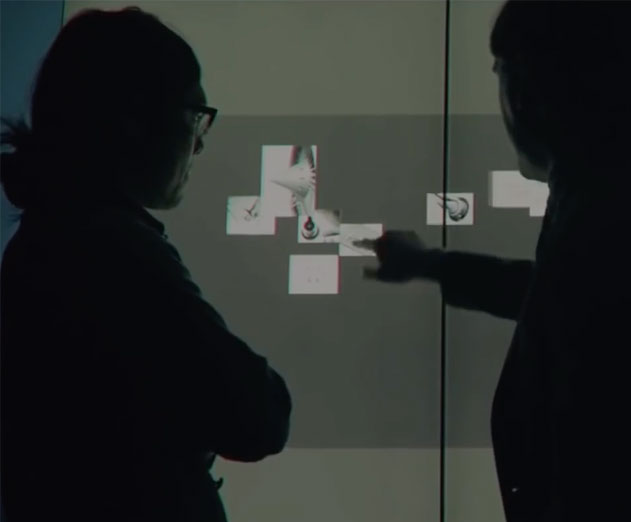 The Qt Company Expands its Development Framework to Support Connected Things
(9/27/2016 8:32:16 AM)
The Qt Company just introduced the Qt Lite Project, a major expansion of its framework that makes software and device development faster, easier and more lightweight than ever before. Built into Qt's existing framework, Qt Lite contains a wide range of enhancements that enable developers to streamline the creation and delivery of software and ...
Read More
---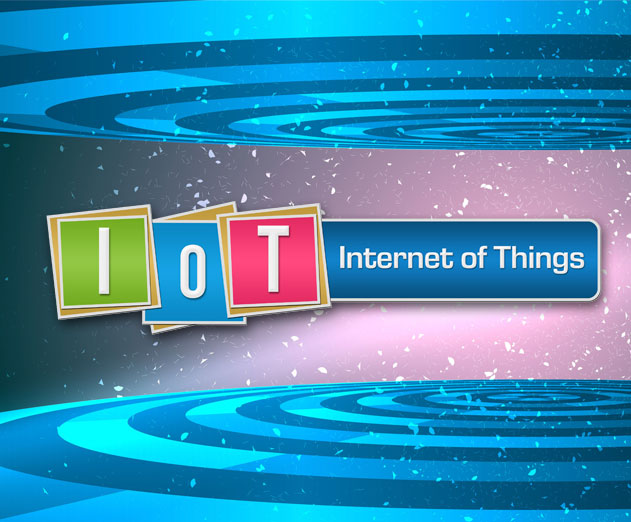 The Future of IoT
(9/26/2016 10:00:41 AM)
"There will be 34 billion devices connected to the internet by 2020" as per Business Insider report. "By 2020, there will be close to 10 million Internet of Things developers" predicts Vision Mobile. IoT space is surely booming in leaps and bounds. However, some questions that need an answer include what all it has in store for us in future? How wo...
Read More
---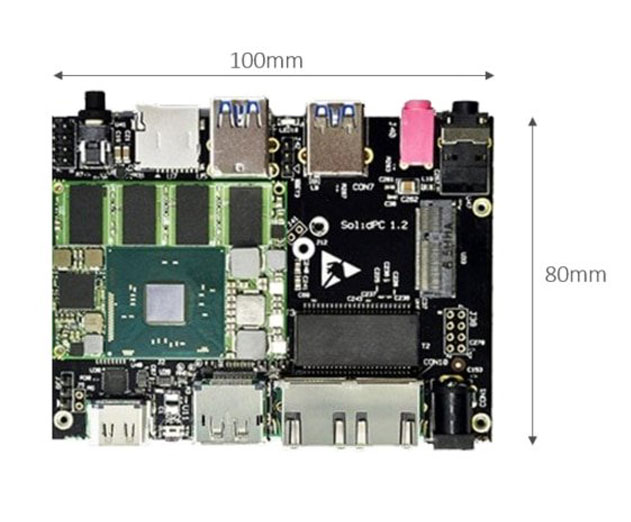 The World's Smallest Intel Braswell Based System on Module for IoT Just Landed
(9/22/2016 1:08:16 PM)
Solid-Run, an Israel based developer of System on Modules (SoMs), Single Board Computers (SBCs), and Industrial PCs just released its all new x86 Quad-Core Intel Braswell based microSoM and SolidPC Q4 mini mainboard. It's designed to help give product designers an edge in developing advanced x86 IoT applications, SolidRun's Intel Braswell...
Read More
---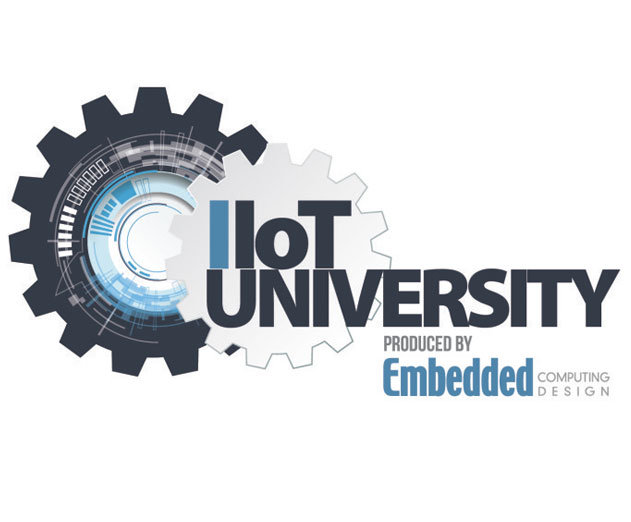 Sierra Monitor Corporation Invites OEMs to Sensors Expo for IIoT University Session
(9/20/2016 1:04:08 PM)
Sierra Monitor Corporation, a provider of Industrial Internet of Things (IIoT) solutions that connect and protect high-value infrastructure assets, invites Original Equipment Manufacturers (OEMs) designing and developing equipment for industrial and factory applications to attend the special IIoT University session presented by Varun Nagaraj, CEO o...
Read More
---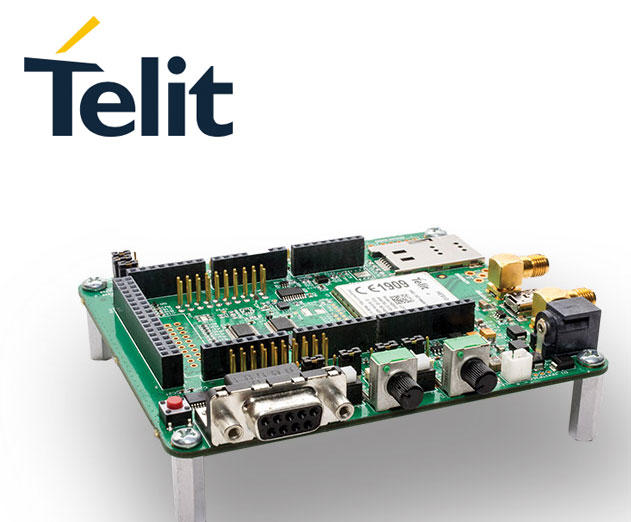 New Rapid IoT Development Kit from Telit Offers Built-in Cellular Connectivity
(9/5/2016 10:04:07 AM)
Telit has released a new Rapid IoT Development Kit with built-in cellular connectivity and integration with the Cloud-based Telit IoT Portal. The kit can be used to develop standalone IoT prototypes or as a cellular, cloud-ready plug-in for open Maker platforms. The new portal lets IoT developers connect and manage the kit, and offer...
Read More
---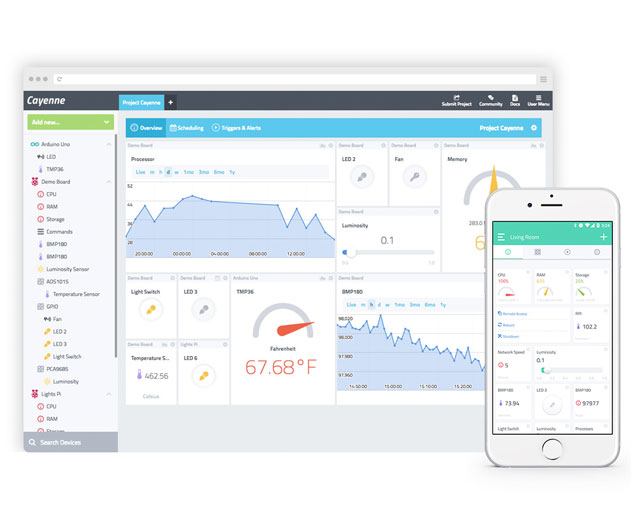 myDevices Cayenne Drag and Drop IoT Project Builder Now Offers Integration with Arduino
(8/24/2016 4:01:57 PM)
IoT firm has myDevices has announced its Cayenne drag-and-drop IoT project builder now offers an integration with Arduino's open-source software and hardware ecosystem. The Cayenne development platform provides access to Arduino's features when choosing an IoT board including WiFi, BLE, IR, NFC, Ethernet, and more.Cayenne provides tools to visualiz...
Read More
---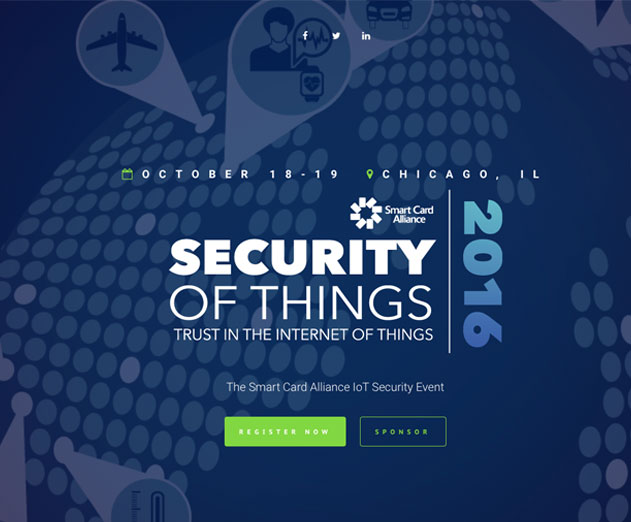 Security of Things 2016 Conference to Focus on IoT Security, Privacy, and Authentication
(8/24/2016 7:31:28 AM)
Coming to Chicago this October, the Smart Card Alliance Security of Things 2016 conference is bringing security, privacy and authentication to the forefront of the Internet of Things (IoT) with speakers from both the IoT and security communities. Speakers will discuss the impact embedded security technology is expected to have on connected car...
Read More
---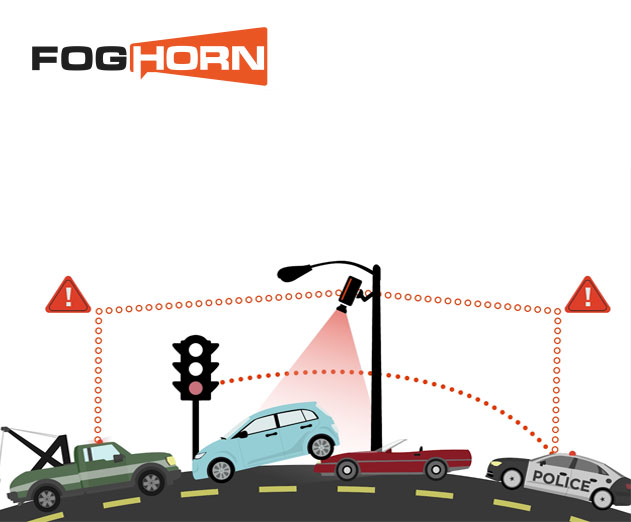 Just What is Edge Analytics and Fog Computing?
(8/19/2016 9:02:08 AM)
Foghorn Systems may be first to exploit the technology architecture called fog computing to solve the stickiest problems holding back adoption of Industrial Internet of Things (IIoT) applications.With its initial funding round, FogHorn has plans to rapidly expand market adoption of its software platform that enables companies to perform critical an...
Read More
---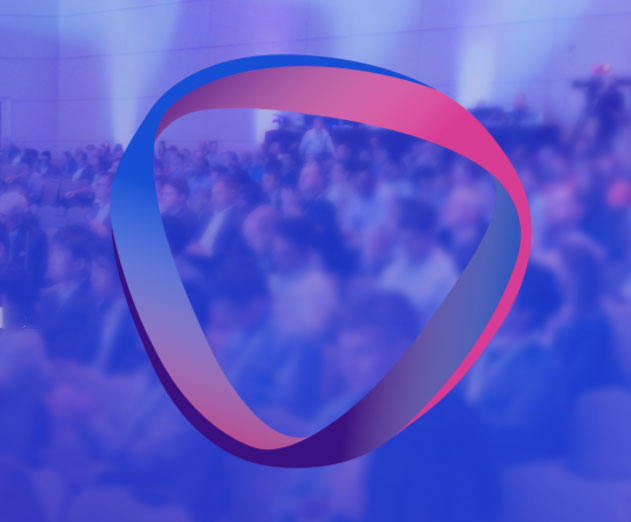 Internet of Things World 2016 to Be Held in Dublin November 21 - 22
(8/8/2016 3:13:40 PM)
Internet of Things World 2016 will offer attendees the ability to immerse themselves in everything IoT. The event will be held on November 20 – 22 in Dublin, Ireland. Highlights of the conference include:- 10 dedicated content tracks with over 110 IoT Case Studies relating to consumer and industrial IoT markets.- Analyst Briefings hosted each ...
Read More
---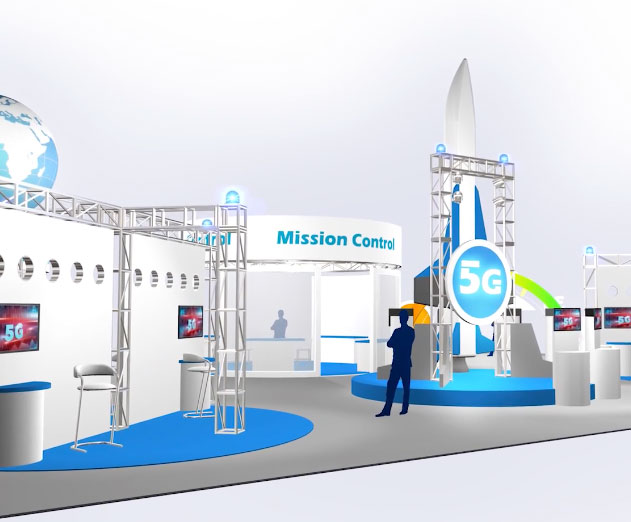 CTIA Super Mobility 2016 Dives Deep Into Connectivity and IoT
(8/2/2016 4:02:27 PM)
CTIA Super Mobility 2016 will offer an in-depth focus on the vertical markets that comprise the connected life for business, home, networks, retail, health, auto, media and money. The event will be held September 7 - 9, 2016 at the Sands Expo & Convention Center in Las Vegas, Nevada.The event includes exhibits, keynotes and interactive smart ex...
Read More
---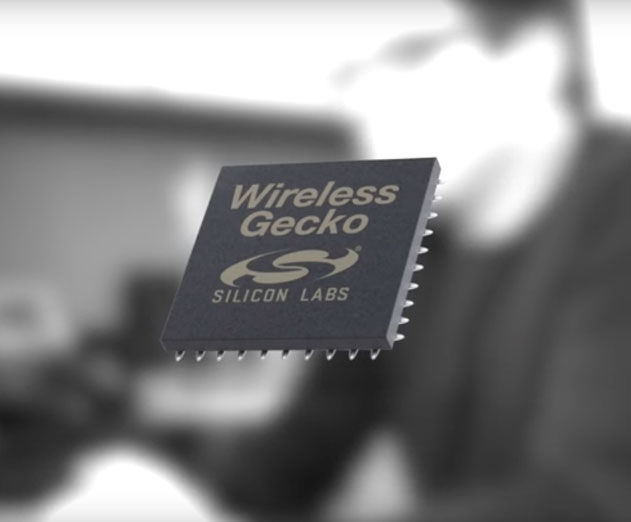 Silicon Labs Releases New Multiband Wireless SoC for IoT
(7/7/2016 6:02:20 PM)
As part of its Wireless Gecko portfolio, Silicon Labs has released new multiband, multiprotocol wireless system-on-chip (SoC) devices for the Internet of Things (IoT) market. The new multiband Wireless Gecko SoCs enable developers to use the same multiprotocol device for operation in 2.4 GHz and multiple sub-GHz bands.The multiband Wireless Gecko S...
Read More
---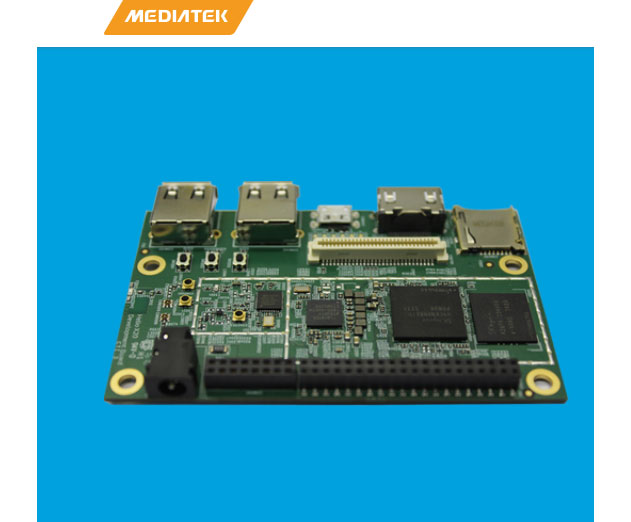 MediaTek Targets Android Developers with New Helio X20 IoT Development Board
(6/29/2016 9:02:21 AM)
Targeting Android IoT developers, MediaTek has introduced a new Helio X20 Development Board, based on MediaTek's Helio X20 mobile processor, offering a development board using Tri-Cluster deca-core structure and ARM Cortex-A72 technology. The MediaTek Helio X20 is based on the Linaro 96 Boards standard, featuring ARM Cortex-A72 core...
Read More
---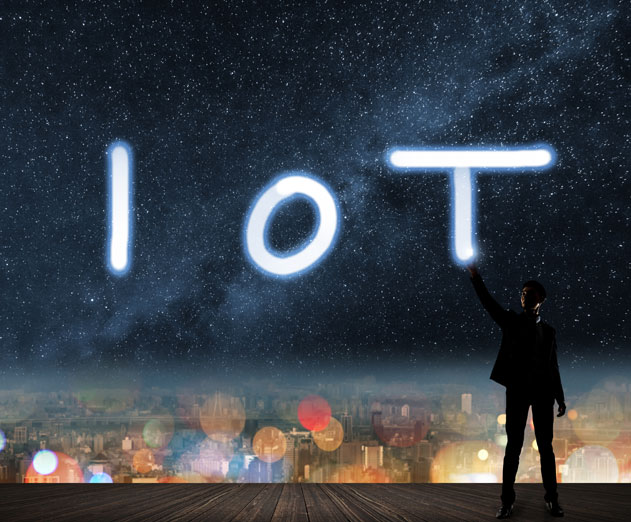 Why Hasn't the Internet of Things Taken Off - and How Can It
(6/17/2016 11:02:03 AM)
Nest thermostats, Hue light bulbs, Fitbit fitness trackers – these and a number of competing devices are the kinds of Internet of Things applications to reach the general public. That's solid progress if you compare today's IoT to where it was 5 years ago, when it was primarily the domain of enthusiasts, but it's a long way from the kind of ub...
Read More
---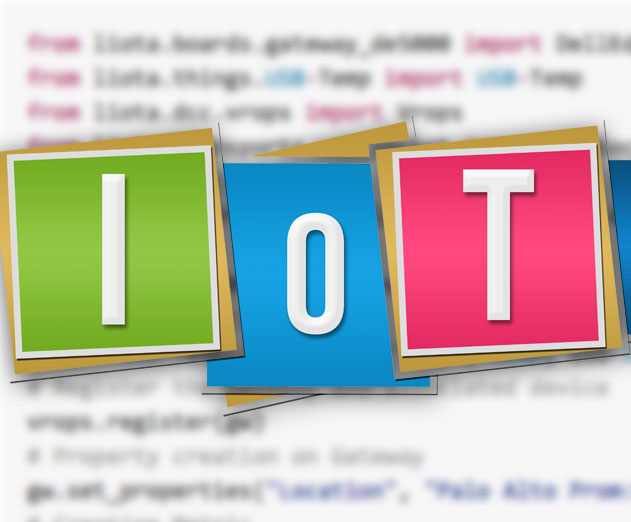 VMware Releases Liota SDK for Building IoT Gateway Orchestration Applications
(6/16/2016 2:02:07 PM)
VMware has launched Liota (Little IoT Agent), a vendor-neutral open source software development kit (SDK) for building secure IoT gateway data and control orchestration applications. Liota has been generalized to allow, via modules, interaction with any data-center component, over any transport, and for any IoT gateway. It is intended to be ea...
Read More
---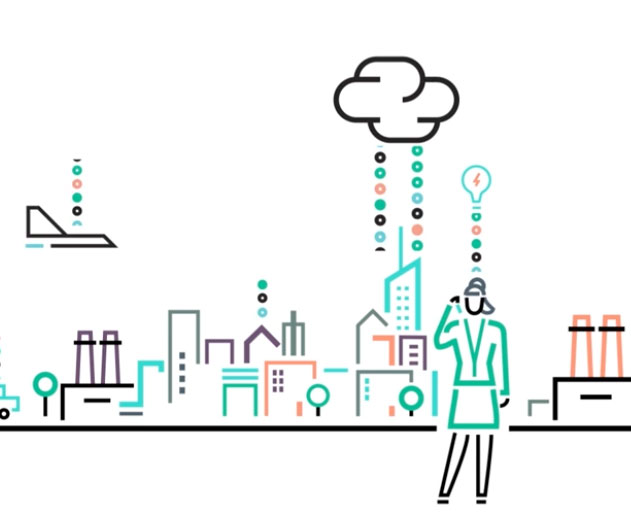 Hewlett Packard Enterprise Releases New Converged Infrastructure Platforms for the IoT
(6/15/2016 10:02:14 AM)
Hewlett Packard Enterprise (HPE) has introduced the Edgeline EL1000 and Edgeline EL4000 Converged Systems for the Internet of Things (IoT). These systems integrate data capture, control, compute and storage to deliver analytics and insights at the edge for real-time decision making. HPE has also announced enhanced IoT security capabilities, new ser...
Read More
---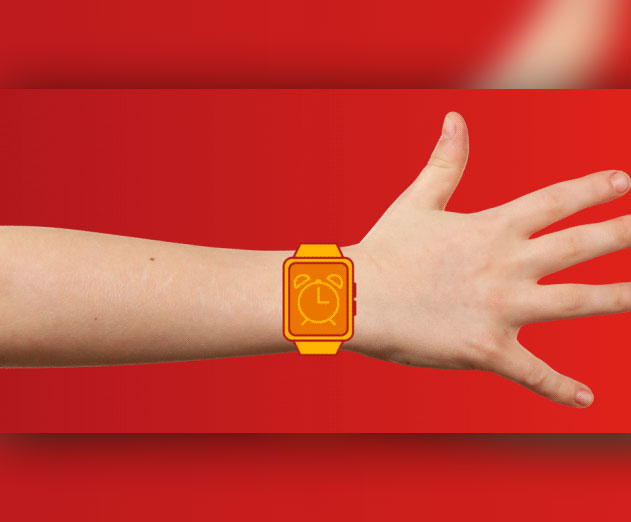 Qualcomm Releases New Snapdragon Wear 1100 Processor for Smart Wearables
(6/8/2016 9:02:31 AM)
Qualcomm has released a new Qualcomm Snapdragon Wear 1100 processor for the targeted-purpose wearables segments such as connected kid and elderly watches, fitness trackers, smart headsets, and wearable accessories. The Snapdragon Wear 1100 processor joins the Snapdragon Wear 2100 processor, which is designed for multi-purpose wearables.Snapdragon W...
Read More
---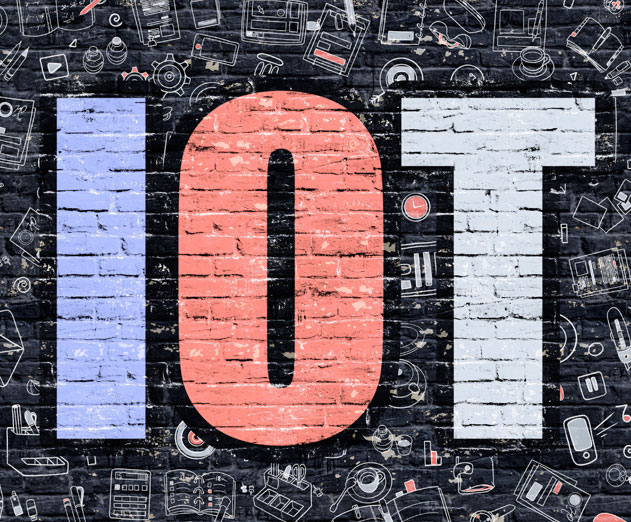 PTC Offers New Solution Stack for IoT Computing at the Edge
(6/7/2016 7:12:35 PM)
PTC is expanding its Internet of Things (IoT) ThingWorx Platform by offering new distributed, real-time edge computing capabilities specifically designed for industrial use cases that supports distributed, hybrid deployments that include capabilities both at the edge and in the cloud.PTC now offers a pre-integrated edge IoT 'solution stack' that co...
Read More
---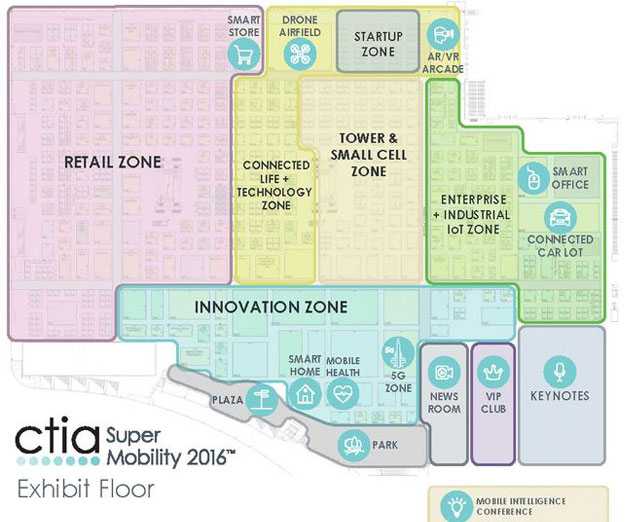 CTIA Super Mobility 2016 Will Turn Expo Floor Into a Smart City
(6/5/2016 8:31:43 AM)
CTIA Super Mobility 2016 will be transforming its show floor into a Smart City with approximately 1,000 companies exhibiting products and services for mobile-first businesses and connected consumers.The conference will be held September 7-9, 2016 at the Sands Expo and Convention Center in Las Vegas, Nev., USA. A projected 30,000 technology and busi...
Read More
---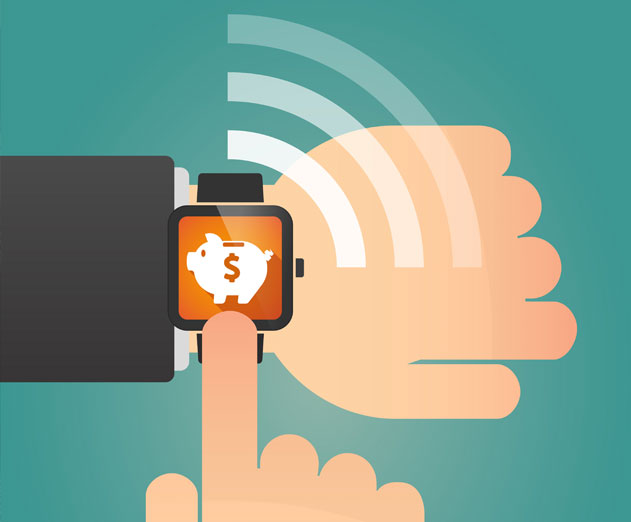 Commercial IoT Revenue on the Rise
(5/20/2016 3:01:43 PM)
The Technology Business Research 4Q15 Commercial IoT Benchmark shows that total commercial IoT revenue among 21 benchmarked companies grew 14.8% year-to-year in 4Q15, reaching $6.7 billion.TBR's Commercial IoT Benchmark examines the trends and revenues in the commercial IoT market, geographies and use cases, and highlights leaders and laggards in e...
Read More
---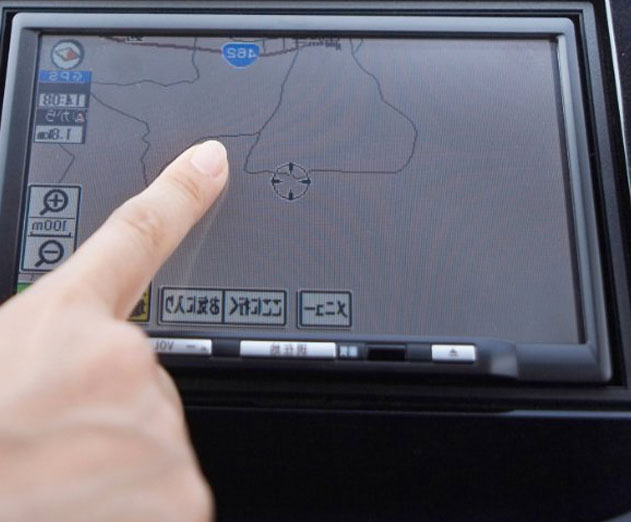 SAP Announces New IoT Functionality for its HANA Cloud Platform
(5/17/2016 11:01:59 AM)
SAP has announced new IoT functionality for its HANA Cloud Platform and SAP HANA Vora software. SAP is supporting OpenStack as the cloud infrastructure and Cloud Foundry as the open source framework for SAP HANA Cloud Platform. The new IoT offerings from SAP include:The IoT foundation bundle for SAP HANAProvides a set of capabilities for IoT data m...
Read More
---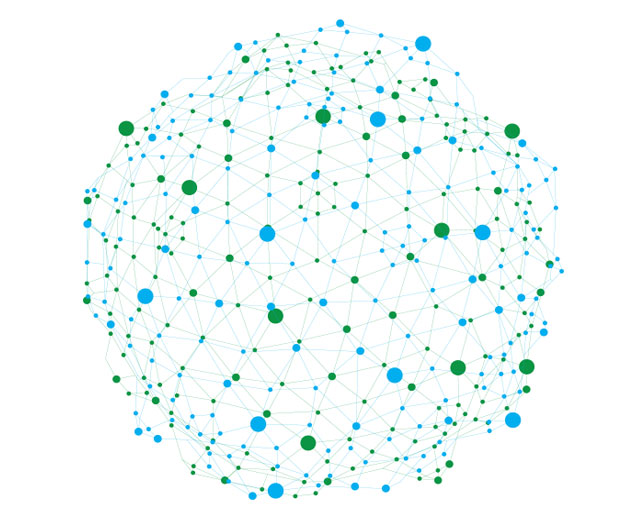 Webroot Launches New Cybersecurity Service for the Internet of Things
(5/11/2016 10:06:39 AM)
Webroot has released the Webroot BrightCloud Threat Intelligence for IoT Gateways, which provides a cybersecurity service for Internet of Things (IoT) Gateway partners and developers of IoT solutions to augment real-time protection against malicious threats, unauthorized network access, and Denial of Service (DoS) attacks. It provides a set of thre...
Read More
---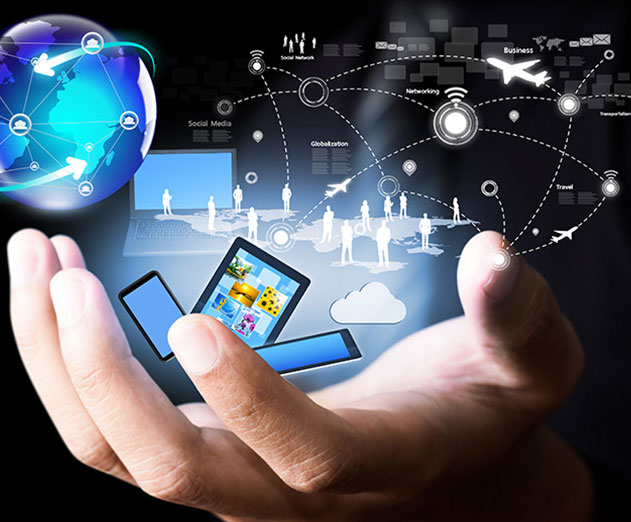 Opening Things Up - IoT and the Open Source Community
(5/6/2016 7:06:23 AM)
Devices built with support of the IoT industry's growing open source community makes a more efficient, universally connected world all the more plausible. At the current rate, more than 20 billion devices will be connected by 2020, and all of them have a few things in common. Successful IoT projects are developed with the three goals in mind: ...
Read More
---