Mobile Tech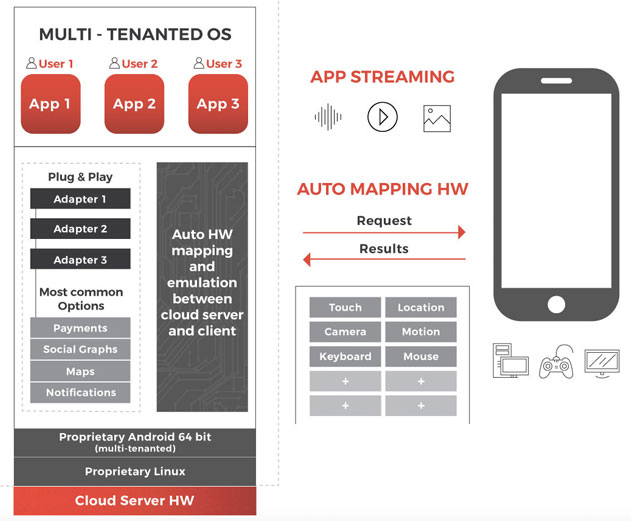 1APP launches a new way to access apps
(5 days ago)
1APP has announced general availability of OneOS, the first cloud-based mobile operating system that enables instant access to native mobile apps without the need to download. By rendering an app as a simple weblink, apps can be instantly accessed, embedded, or shared inside any web-connected environment. Existing apps can be uploaded to ...
Read More
---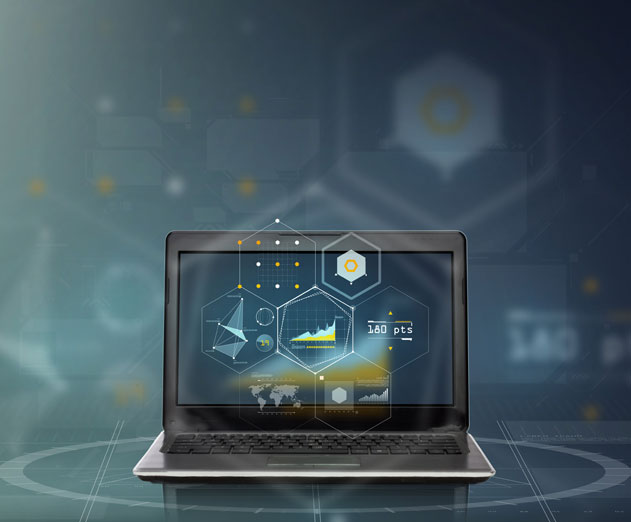 Virtual Desktop Infrastructure: The way forward in government mobility
(5 days ago)
Advances in technology are rapid and can be hard to keep up with, especially for large organizations. The federal government relies heavily on IT to accomplish its tasks and there is increasing demand for access to information from any location, in any geography, meaning that for federal agencies, improved mobility and mobile data securit...
Read More
---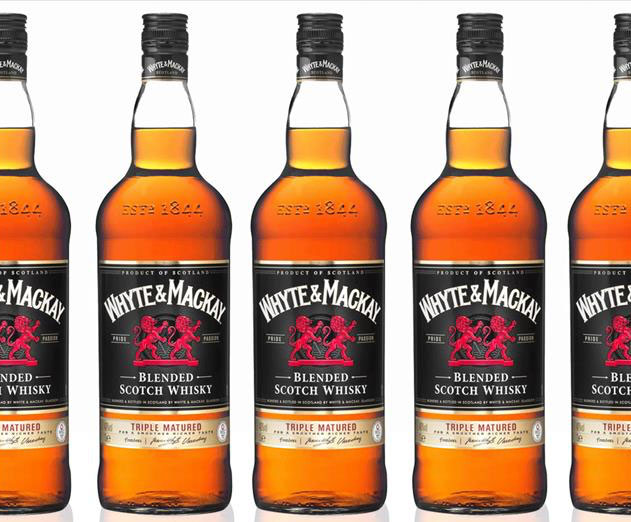 Whyte and Mackay is working with Ideagen to improve its bottling operations
(11/23/2016 8:07:23 AM)
Whyte and Mackay, the global drinks brand company, is working with leading software vendor Ideagen to improve quality, safety and compliance management at its bottling operations.Ideagen's Q-Pulse software has been rolled out across Whyte and Mackay's plant in Grangemouth, Scotland, to improve document and audit management and ease compliance with ...
Read More
---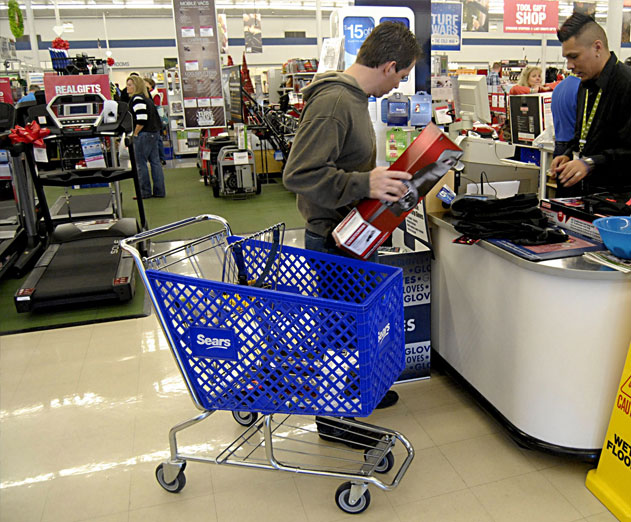 Samsung tops Apple for Black Friday shopping deal hunters
(11/22/2016 12:04:18 PM)
A new national study reveals this year's most coveted brands, products, and deals for the 2016 Black Friday shopping holiday. The recent survey of 1,000 American consumers by Pollfish shows that Americans most prefer deals on TV entertainment systems from Samsung that are sold by Amazon, and that Samsung overall seems to be sought out more tha...
Read More
---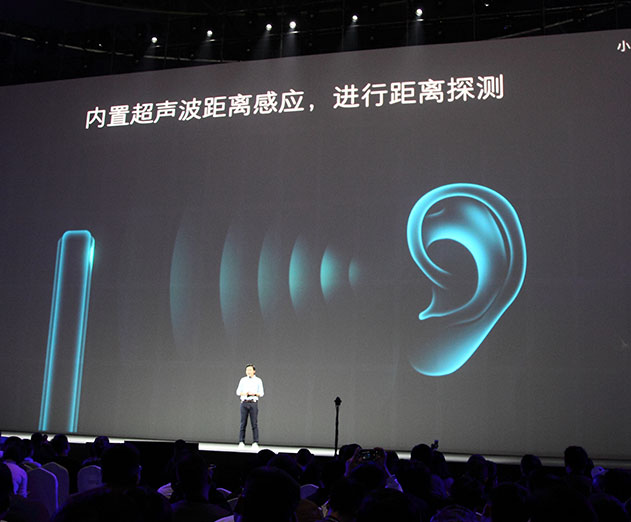 Xiaomi MIX Phone first to use Inner Beauty proximity sensor
(10/27/2016 12:07:34 PM)
Elliptic Labs has announced the first innovation in proximity detection since Apple rolled out its initial smartphone in 2007. The technology, called INNER BEAUTY is being used in a new phone, the "MIX," just launched by Xiaomi. INNER BEAUTY replaces the phone's hardware proximity sensor with ultrasound software and allows the speaker to be complet...
Read More
---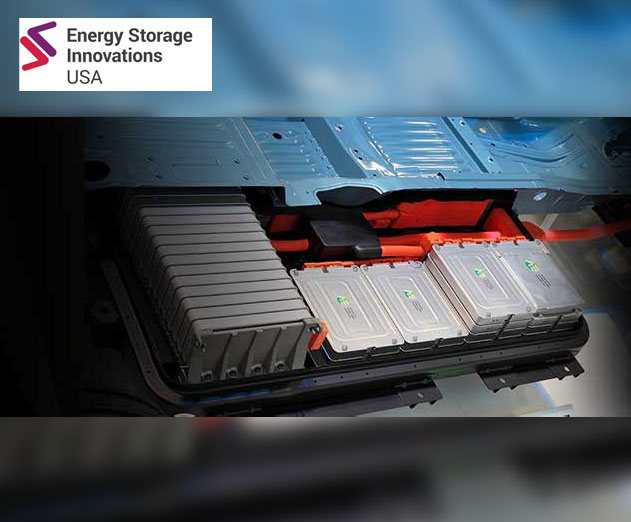 Energy Storage Innovations Conference in search for the holy grail of batteries
(10/7/2016 9:34:32 AM)
The future of the energy, mobility, electronics, and communications industry will be strongly shaped by the development of one key enabling technology, that is, energy storage. At the historical tipping point of structural change in these sectors there has never been a better time for a dedicated forum on energy storage as key enabling technology.&...
Read More
---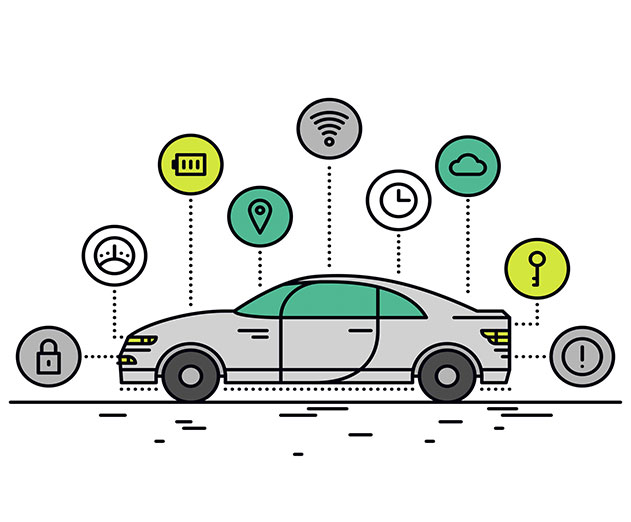 Driverless cars will make auto insurance more complex
(10/5/2016 12:00:57 PM)
Ford Motor Company announced plans to produce fully autonomous cars by 2021. These vehicles will be manufactured in high-volume production and will be tailored for ride-hailing and ride-sharing operations, which means they will not have steering wheels, brake pedals, or other controls for human occupants. "This is a new world for insurers," said Mi...
Read More
---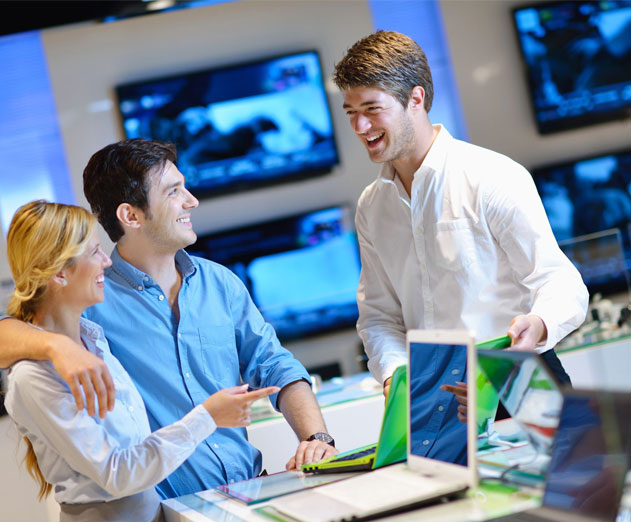 Sales of laptops from the Summer of 2016 reached $2.2 billion, Apple still king
(10/4/2016 4:14:17 PM)
According to new research from 1010data, online sales of laptops from the summer of 2016 reached $2.2 billion and grew 12 percent year over year. 1010data uncovered how consumer purchases impacted the biggest players in the laptop space online from June – August 2016. And it turns out that Apple is winning as a brand and as a retailer. T...
Read More
---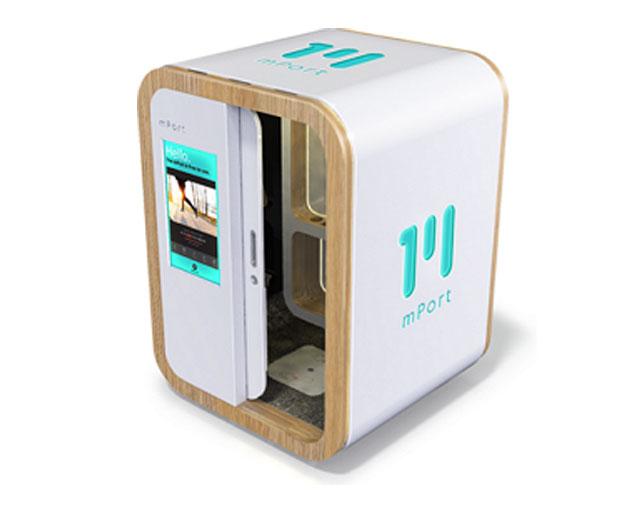 3D Body Scans Coming to the United States
(9/28/2016 10:04:14 AM)
mPort, an Australian-based technology company, is expanding its 3D body mapping technology (mPod) to consumers in the United States starting with leading health club chain LA Fitness. mPods use a safe, non-invasive infra-red technology to capture 200,000 data points to map an individual's unique body shape (in 3D) and all the data necessary fo...
Read More
---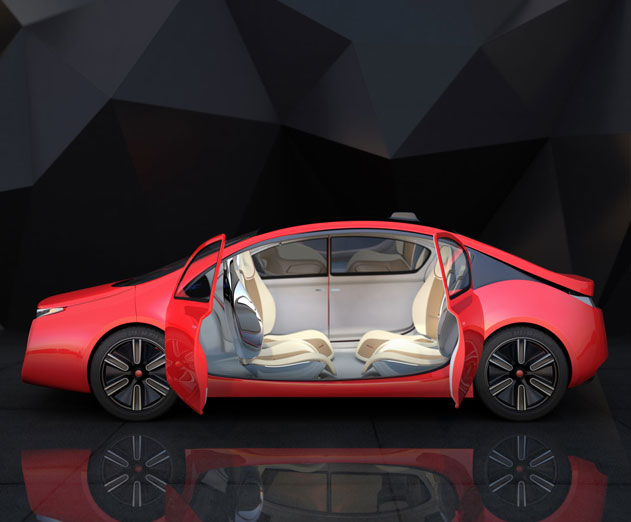 Udacity Launches a Self-Driving Car Engineer Nanodegree Program
(9/13/2016 11:34:20 AM)
Autonomous vehicles were once more science fiction than reality until recently. Today many innovative companies around the world are getting into the design, development and production of the hardware, software and services that will make commercial and consumer use of self-driving cars a reality in the coming months and years. As with many cu...
Read More
---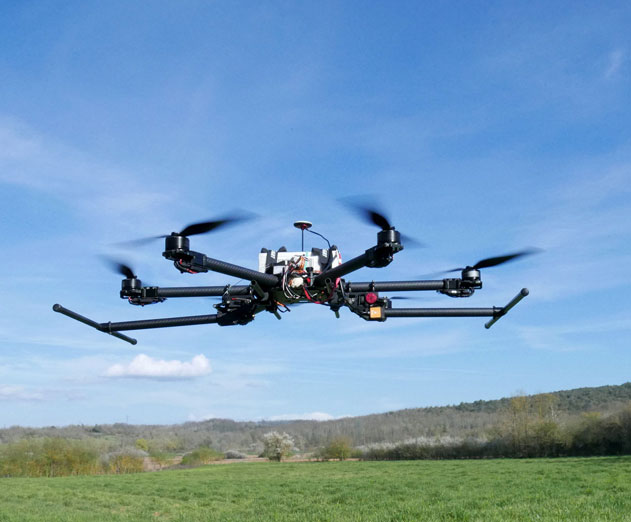 A Preview of What's Coming From InterDrone 2016 This Week
(9/6/2016 11:06:00 AM)
The InterDrone 2015 conference is the largest dedicated commercial drone show in North America firing of this week in Las Vegas (along side the CTIA Super Mobility conference). This year the show projects 150 exhibitors and sponsors, 4,000+ attendees from 60+ countries, 250+ media/association partners, and slew of classes and panels. Here is a...
Read More
---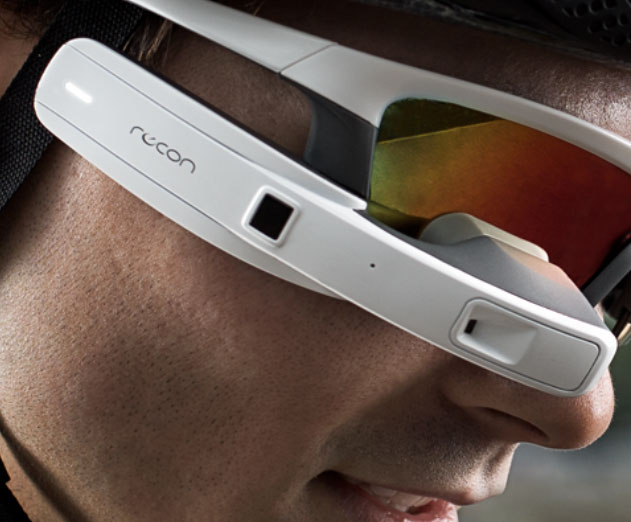 The Recon Partner Program Launches for Developers
(8/16/2016 3:00:46 PM)
Recon Instruments, an Intel company, just launched the Recon Partner Program, an initiative that empowers developers, independent software vendors, and system integrators with an array of resources to facilitate the deployment and monetization of software for Recon's current and future enterprise smart-eyewear solutions.Editors note: The Recon Jet ...
Read More
---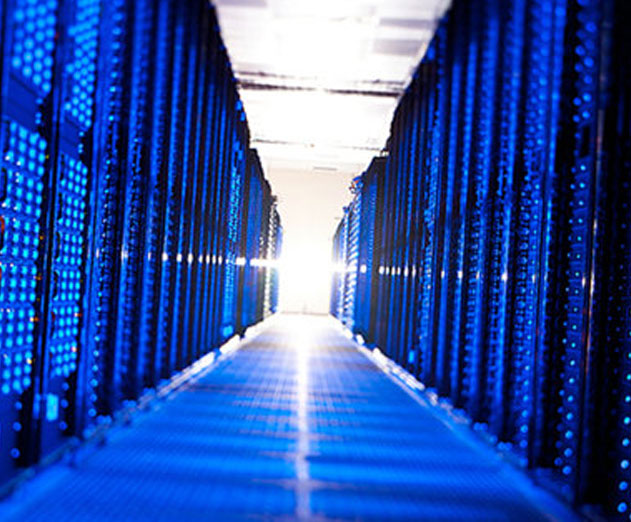 Transfer Data Fast with the New AWS Snowball and Kinesis Firehose
(10/11/2015 1:01:36 PM)
Amazon Web Services has released AWS Snowball and Amazon Kinesis Firehose both of which offer two new capabilities to help AWS users more quickly and cost-effectively transfer data of all types and sizes to the AWS Cloud. AWS Snowball is a petabyte-scale data transport appliance that can securely transfer 50 TB per appliance of data into and o...
Read More
---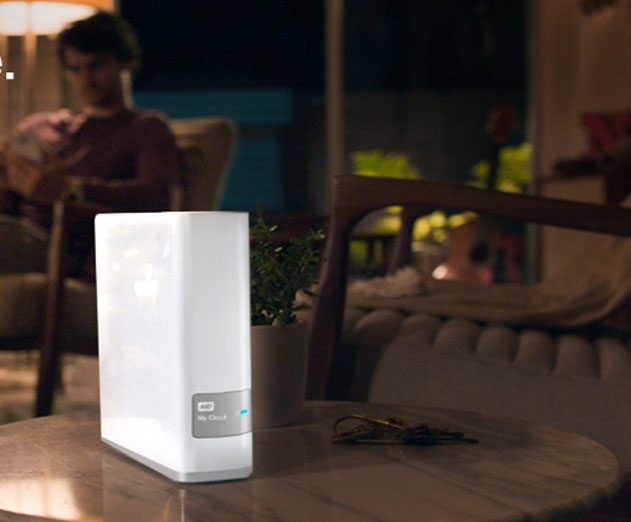 Western Digital Releases SDK for Personal Cloud Storage Devices
(9/10/2015 12:05:17 PM)
WD, a Western Digital company, has introduced enhancements to its family of My Cloud personal storage devices, including a redesigned My Cloud OS 3 operating system, a new software developer kit (SDK) enabling enhanced app integration, and a dual-drive My Cloud Mirror personal cloud storage offering increased memory and faster processing performanc...
Read More
---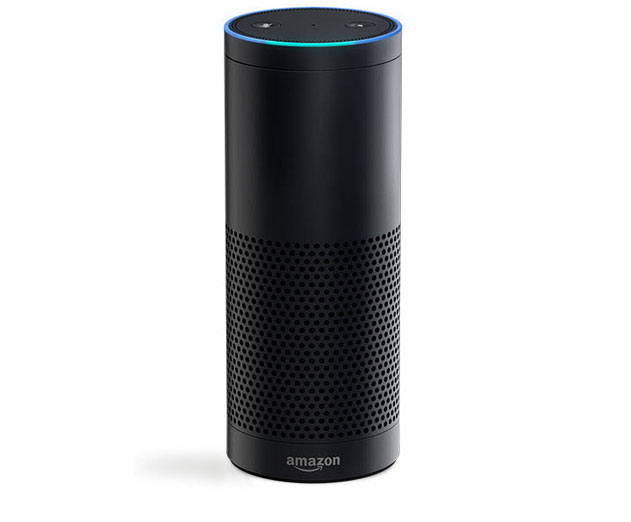 Amazon Releases Alexa Skills Kit Including Self-Service APIs and Tools
(6/30/2015 1:05:42 PM)
Amazon has released the Alexa Skills Kit (ASK), a collection of self-service APIs and tools to help developers create new voice-driven capabilities for Alexa, Amazon's cloud-based voice service that is behind the Amazon Echo device. Echo is a hybrid speaker that also offers voice recognition for answering questions and controlling smart devices.The...
Read More
---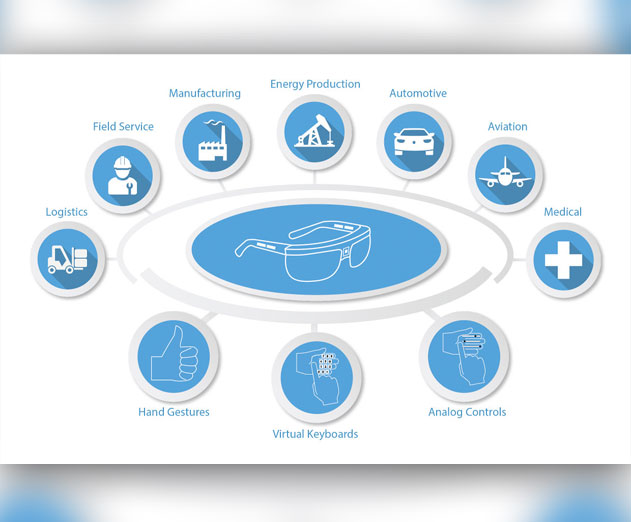 Augumenta Offers New Functionality to Enterprise Smartglass SDK
(6/16/2015 12:05:06 PM)
Augumenta has released new functionality to its Software Development Kit (SDK) for enterprise smartglasses applications. The platform now offers the integration of gesture control and smart surfaces, providing the basis for an enhanced and more productive user interface for augmented reality work spaces.The SDK is being used on a number of smart gl...
Read More
---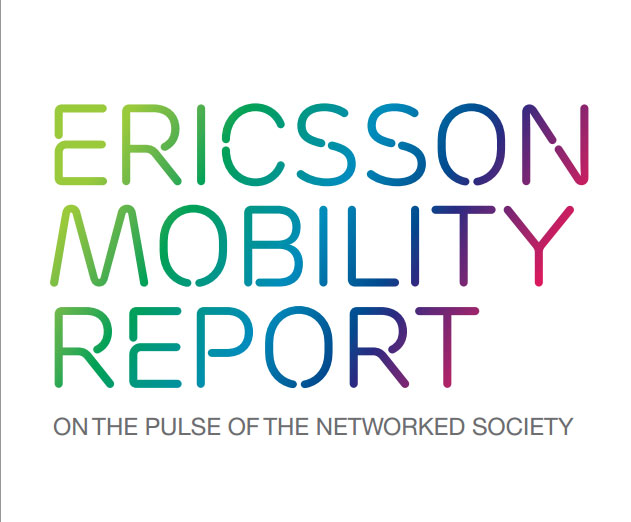 New Report Predicts 70 percent of World's Population Will Have a Smarthphone by 2020
(6/11/2015 11:21:17 AM)
A new report by Ericsson is predicting that smartphone subscriptions are set to more than double by 2020 when more than 70 percent of the world's population will have a smartphone.The repost also shows that smartphone users are consuming a lot of data, most of which is video and social networking. Between 2014 and 2020, mobile video traffic will gr...
Read More
---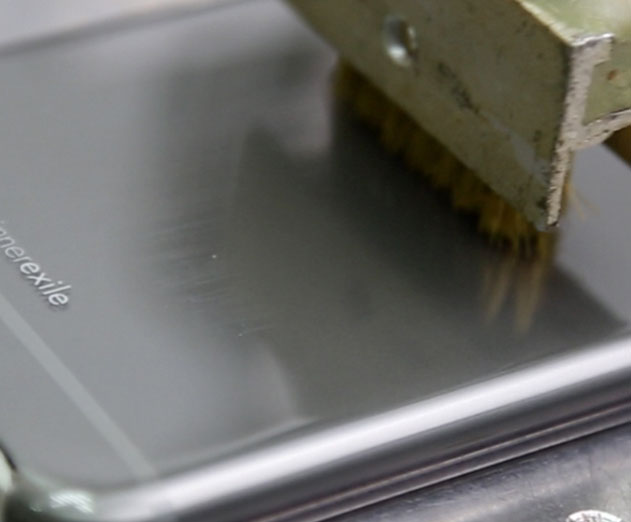 innerexile's Self Healing Cell Phone Case is Best Tech I've Seen in a While
(5/30/2015 12:00:27 PM)
Self healing technology? Who thought I would want that in a cell phone case. Yet anyone who gets one of innerexile's transparent self-healing protective cases is going to do the same thing I did – scratch it to see it heal itself! It's pretty remarkable to watch and it happens so quickly you have to do it over and over again just to believe what's ...
Read More
---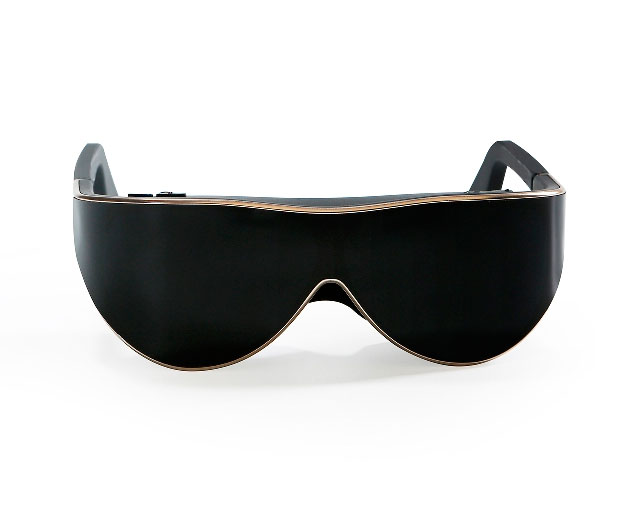 Dlodlo to Release Lightweight VR Glasses Running on Android OS
(5/25/2015 3:00:35 PM)
Dlodlo has announced its new, lightweight VR Glasses offering Full HD resolution of 2K with a 16:9 aspect ratio and 120Hz refresh rate for a display without dizziness, lag, distortion, or screen door effect. Dlodlo supports 2D/3D switch video, 4K video displays and provides a 110 degree Field of View (FOV) for a no-border fully immersive VR e...
Read More
---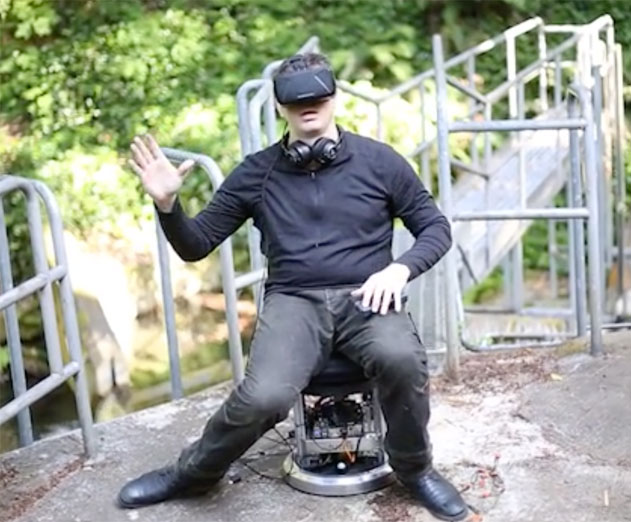 Praevidi Launches VR Turris Seat Offers 360 Degree Experience
(5/25/2015 1:00:34 PM)
Praevidi has launched a Kickstarter campaign for its new Turris rotating seat which integrates a PC built with orientation and pivot movement sensors plus rotational power and data connections. Unlike traditional chairs, users sit in a straddled position to retain balance and freely rotate. A fully configured Turris offers infinite rotation an...
Read More
---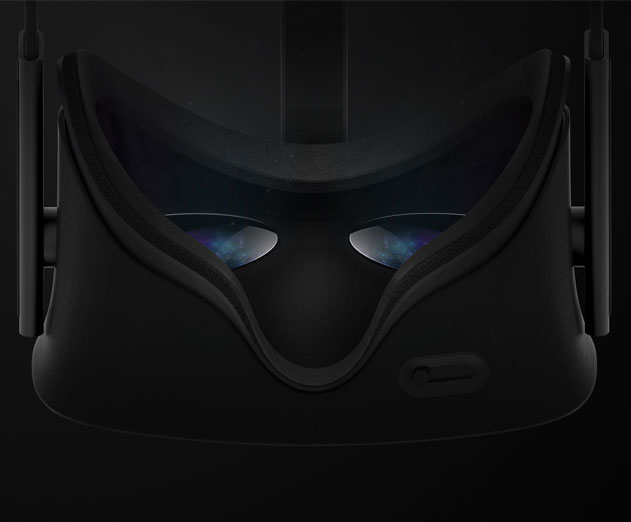 Oculus Rift Targets Shipments to Consumers for First Quarter 2016
(5/13/2015 9:01:50 AM)
Oculus Rift has announced that it will be shipping to consumers in Q1 2016, with pre-orders coming later this year. The company plans to be the first true virtual reality platform that delivers compelling content, a full ecosystem, and fully-integrated hardware/software tech stack designed specifically for virtual reality. The company says tha...
Read More
---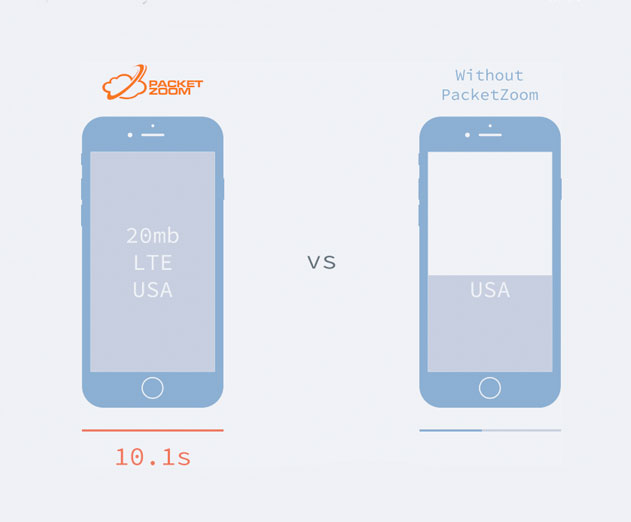 PacketZoom Launches Platform to Allow Mobile Apps to Access Cloud Content Up to 10 Times Faster
(5/12/2015 10:09:24 AM)
PacketZoom is launching what it calls a Mobile Speed as a Service (MSaaS), with a new platform that addresses problems mobile app users experience with app performance.The service is designed specifically for mobile app publishers and has the potential to speed up app content download time from the Cloud by up to 10 times. PacketZoom moves beyond t...
Read More
---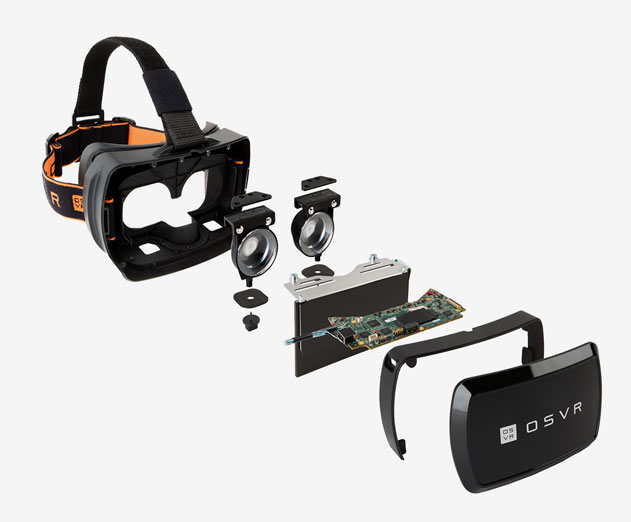 Open Source Virtual Reality Group Releases HDK to VR Developers
(4/22/2015 2:04:59 PM)
The Open Source Virtual Reality (OSVR) is a software platform designed to set an open standard for virtual reality devices. The group of industry proponents behind the platform have released the OSVR Hacker Developer Kit (HDK) production file and the OSVR development roadmap. The OSVR offers a variety and choice in peripherals, programming mod...
Read More
---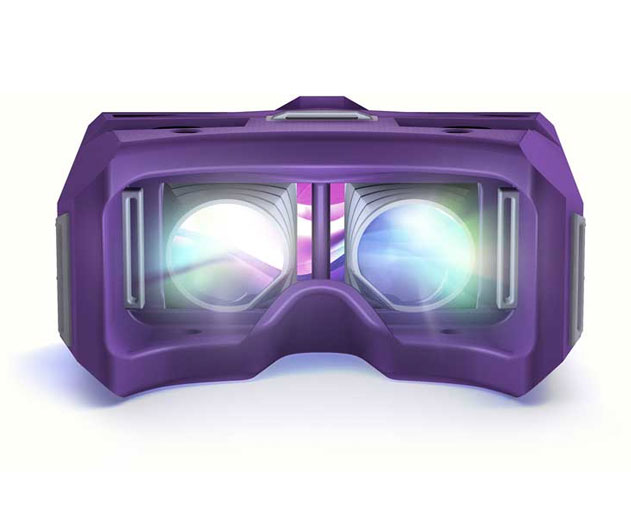 MergeVR to Offer New VR Goggles and VR Motion Controllers for iOS and Android
(4/21/2015 5:09:49 PM)
MergeVR is launching a new line of virtual reality goggles and motion controllers for iOS and Android this fall. The products will be available in the U.S. for $129.The MergeVR Goggles and are meant to be flexible, yet sturdy enough to be stuffed into a backpack, tossed on the sofa, and taken on the go. The MergeVR controller is a wireless handheld...
Read More
---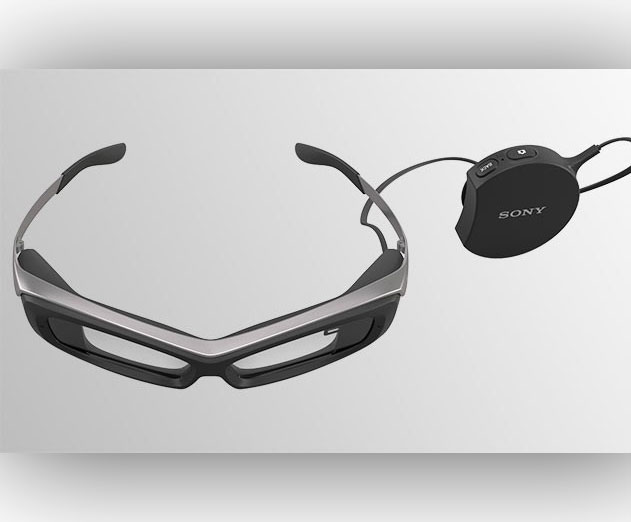 Sony SmartEyeglass Developer Edition SED E1 Now Available
(4/9/2015 1:04:12 PM)
Sony's SmartEyeglass Developer Edition SED-E1 is now available for sale in ten different countries including the US. The eyeglasses enable augmented reality and hands-free use cases made possible through Sony's holographic waveguide technology, which enables super thin augmented reality lenses with high transparency and excellent brightness.D...
Read More
---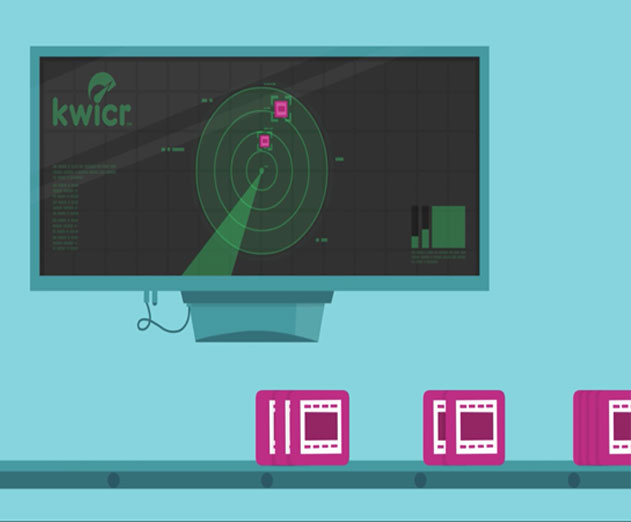 Kwicr Helps App Publishers Increase Mobile App Performance Across Networks
(4/2/2015 1:05:29 PM)
Kwicr is helping developers overcome issues of app performance with its new Mobile Delivery Network (MDN), recently released out of beta. Delivered as a cloud-based service, Kwicr's MDN provides mobile developers with the ability to directly impact the performance of their apps across any cellular or Wi-Fi network on iOS and Android devices. D...
Read More
---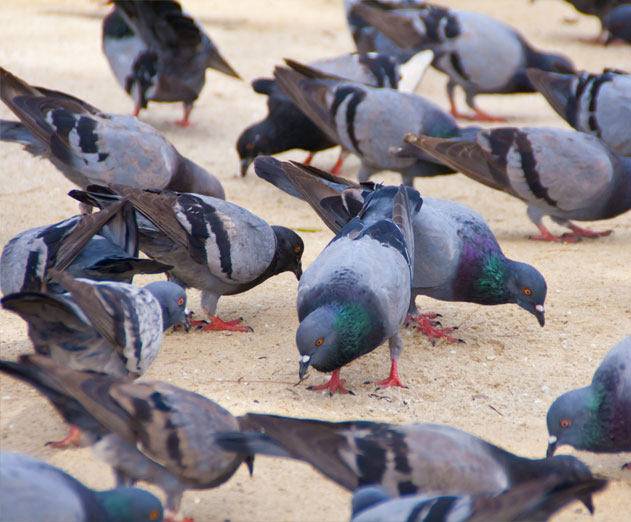 Breaking News: Pigeons Run Amuck at Parse Office Complex
(4/1/2015 6:14:53 PM)
We're starting to get reports in concerning an unfortunate incident at the Parce offices located in the Facebook Menlo Park, California office complex. Earlier today, in an effort to expand Parce's reach within the developer community, it introduced a new service to take on Amazon's drone delivery service with a new Parce "Pigeon" service, an ...
Read More
---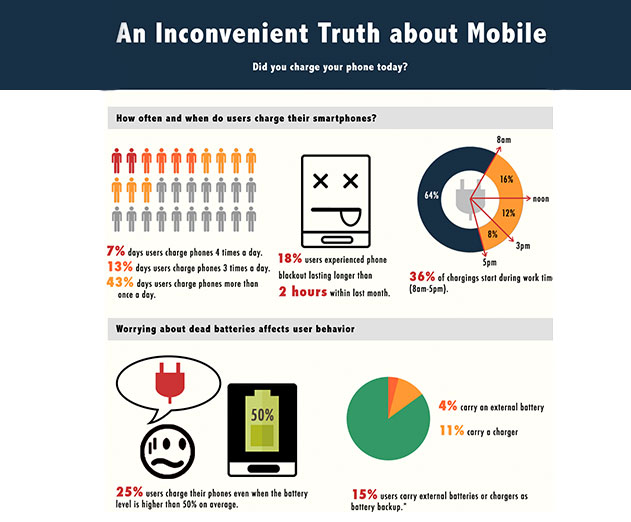 Study Debunks Myth That Preloaded Apps Eat Up Battery Life
(3/23/2015 2:45:43 PM)
A Purdue University based software startup company has released a study that concludes preinstalled apps on smartphone devices do not use more energy than apps installed by a user, dispelling a consumer myth.Y. Charlie Hu is CEO of Mobile Enerlytics, an Indiana-based technology company with the mission of developing technologies that extend smartph...
Read More
---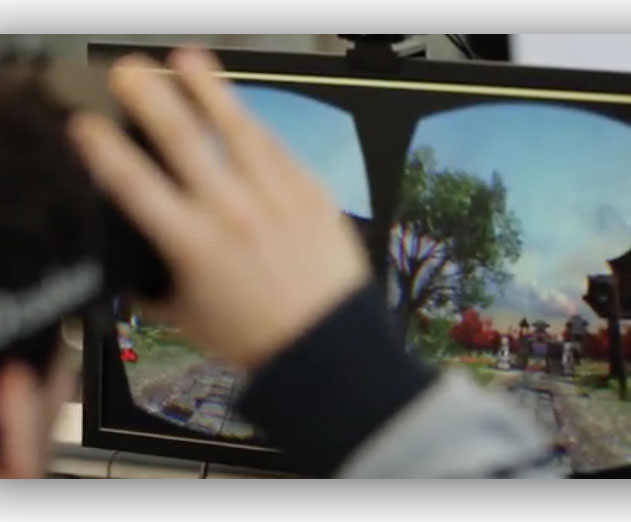 Widerun Virtual Reality Bike Trainer Woos VR Developers
(3/23/2015 2:30:41 PM)
Widerun is a smart bike trainer connecting users to virtual reality head mounted displays. Hosting a current Kickstarter campaign, Widerun is launching with support for both the Oculus RIFT and mobile VR display systems. Widerun launched on March 18th, reaching 20% of the goal in the first 24 hours, making it to a Kickstarter Staff Pick. The Kickst...
Read More
---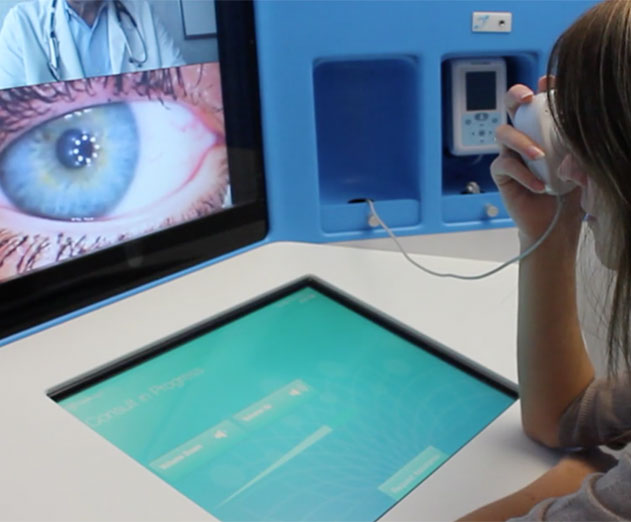 VidyoWorks Launches API for Smart Glass App Development
(3/17/2015 10:13:15 AM)
VidyoWorks for smart glasses is a solution that enables hands free video communication and collaboration for augmented reality and see-what-I-see applications. VidyoWorks delivers a scalable video coding (SVC) platform offering error resiliency and the ability to combine workflow integration, performance and scalability to deliver a wearable visual...
Read More
---