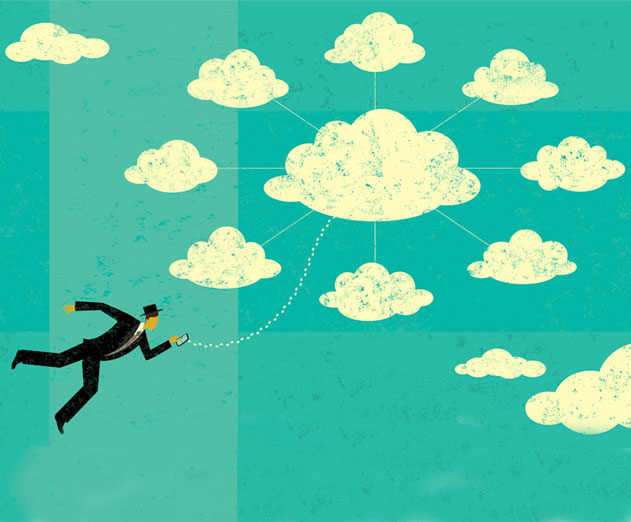 All you ever wanted to know about The Cisco Business Cloud Advisor
(5 days ago)
It's no secret - business cloud utilization is exploding today. In fact, Gartner recently predicted that by 2020, a corporate "No-Cloud" policy will be as rare as a "No-Internet" policy is today. A new Cisco-sponsored global cloud adoption study just released found further thought-provoking trends in cloud adoption. The research, spanning...
Read More
---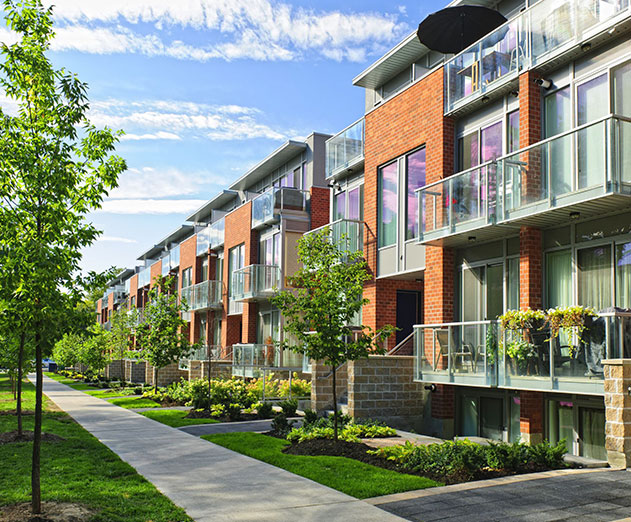 Multi-Tenant vs. Single Tenant: Choosing the right DBaaS Data Store from the start
(11/17/2016 3:10:41 PM)
The Database-as-a-Service (DBaaS) model is an attractive option for rapid deployment of managed database assets in the cloud. If you're thinking of using a DBaaS to power your cloud-based application's database, you'll want to understand the pros and cons of multi-tenant versus single-tenant datastores for housing your data. Both approaches have me...
Read More
---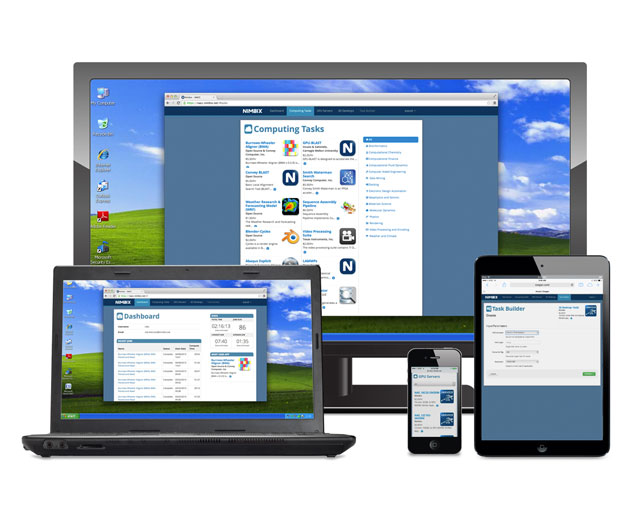 Nimbix Cloud now compatible with the Xilinx SDAccel development environment
(11/14/2016 2:05:19 PM)
Nimbix, an HPC cloud platform provider just announced the immediate availability of the Xilinx SDAccel development environment for on-demand development, testing, and deployment of FPGA-accelerated workflows in the Nimbix Cloud, powered by JARVICE. The SDAccel development environment combines the industry's first architecturally optimizing compiler...
Read More
---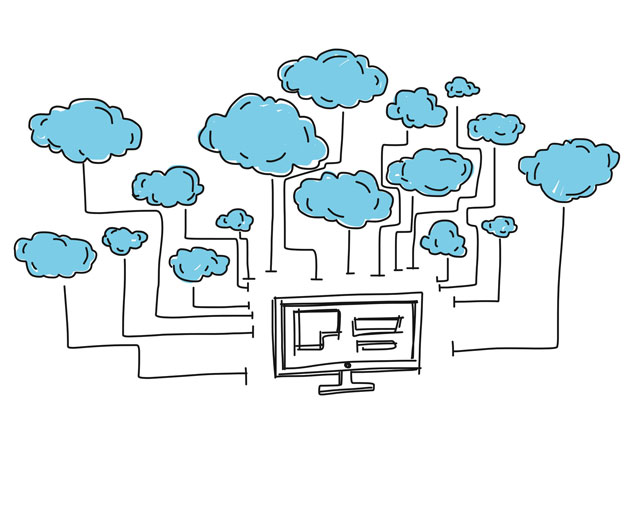 Xignite announces the ability to license their Market Data Cloud platform
(11/8/2016 10:07:47 AM)
The Xignite Market Data Cloud is a cloud-based market data distribution solution that helps exchanges and financial data vendors distribute their data via massively scalable APIs from the Amazon Web Services (AWS) public cloud. The solution allows market data to remain stored in the cloud and be consumed only when, and, as needed. The Xig...
Read More
---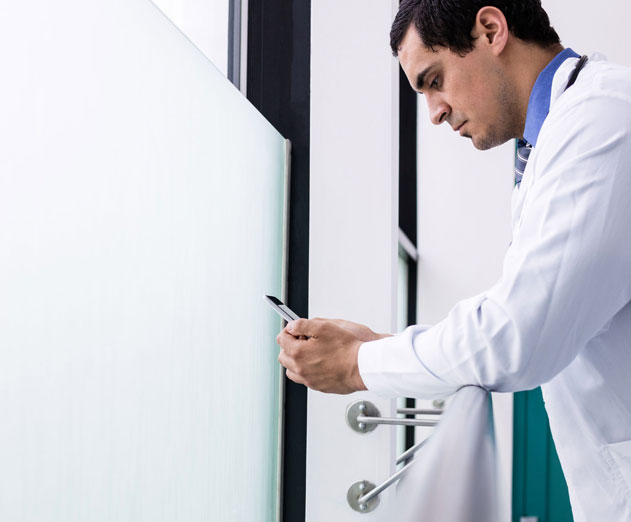 HealthTap Cloud launches to help developers create better health apps
(11/4/2016 12:02:31 PM)
HealthTap Cloud is powered by HOPES, the world's first Health Operating System, which connects the entire continuum of care to each person's unique Personal Health Record (PHR). Application Programming Interfaces (APIs) and Software Development Kits (SDKs) that help developers build highly personalized web, iOS, and Android apps are available with ...
Read More
---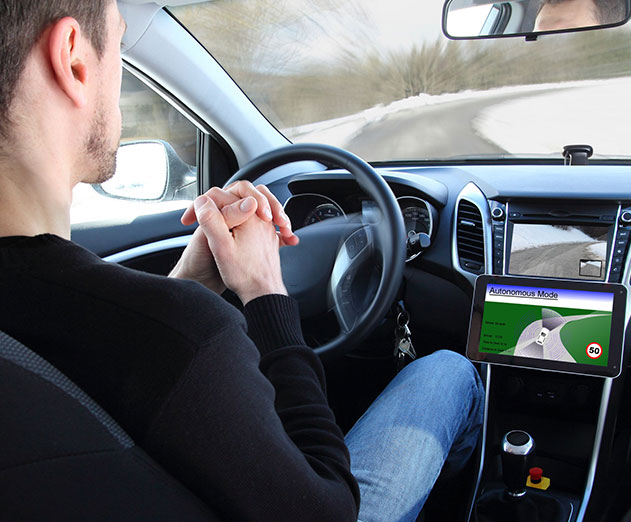 Why it matters that otonomo just raised $12 Million in series A funding
(11/1/2016 3:13:52 PM)
otonomo's technology offers a cloud-based solution that seamlessly and reliably connects millions of cars to hundreds of services and applications, enabling a new ecosystem of car data, plus an enriched and safer driving experience. The company seeks to advance the connected and autonomous car arenas to improve the drivers' experience. This is done...
Read More
---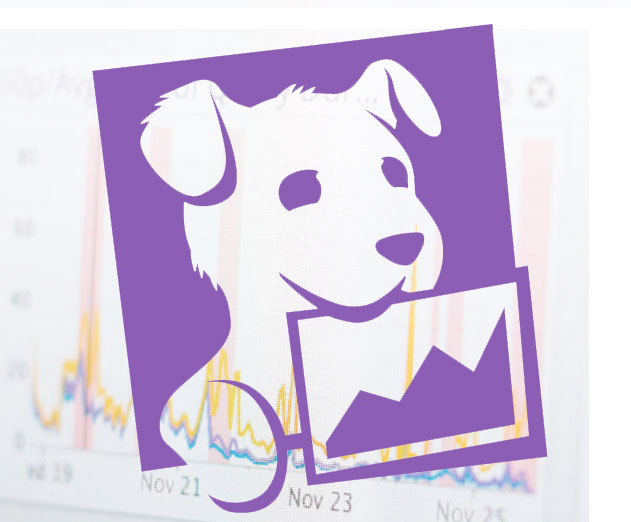 Datadog announces new machine learning based feature called Anomaly Detection
(10/27/2016 7:09:44 AM)
Datadog, a monitoring service for modern cloud environments, has announced the release of a new machine-learning based feature called Anomaly Detection. This will allow engineering teams to quickly identify abnormal behavior within rapidly changing cloud environments, based on historical patterns that are impossible to track manually.Anomaly Detect...
Read More
---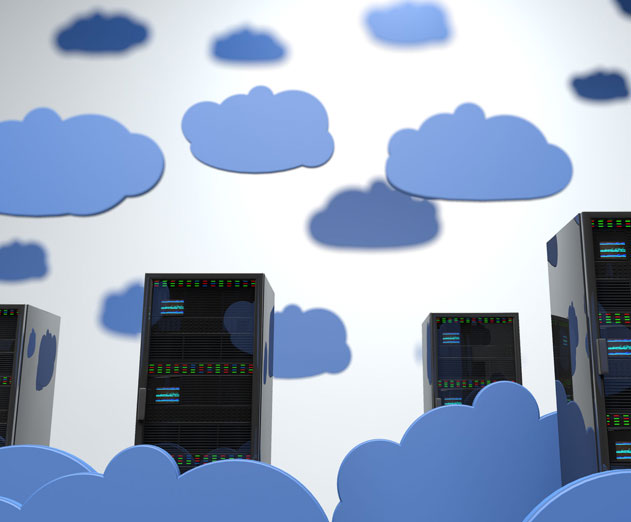 Why developers benefit when implementing a cloud backend into apps
(10/26/2016 8:28:47 AM)
The popularity of enterprise mobile app development has boomed across many industries as businesses have identified mobility as a key agent in their digital transformation efforts. As mobile application demand has risen, app developers are exploring new ways to simplify mobile app development and management. Enter cloud backend.We recently sat down...
Read More
---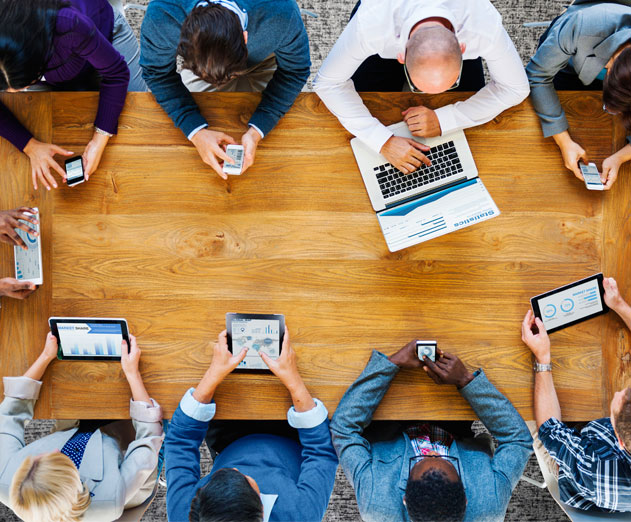 Realm explains the benefits of real-time collaboration for mobile apps
(10/24/2016 9:17:41 AM)
Realm is a mobile platform company, with a focus on helping developers build better mobile apps, faster. Launched in 2014, the Realm Mobile Database is the most popular third- party database in the world, and the mobile database enabling high-performance, highly engaging end-user experiences for more than a billion users of mobile apps. The Realm M...
Read More
---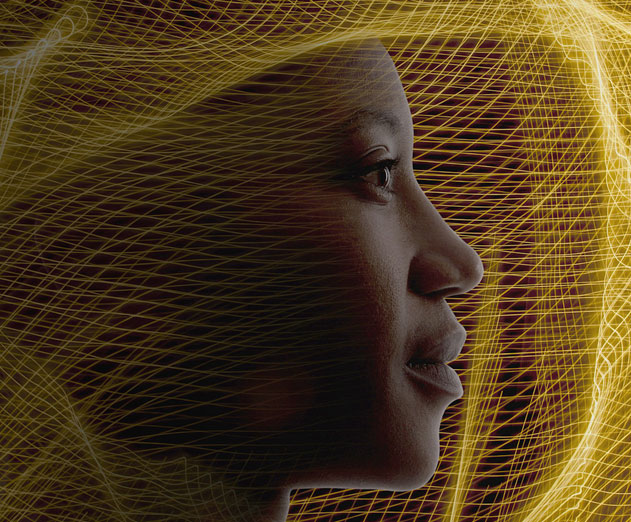 You can now get certified as an IBM Watson Application Developer
(10/14/2016 12:13:14 PM)
IBM has announced the Watson Application Developer Certification, a program that for the first time enables developers to test and validate their expertise in cognitive computing. Simultaneously, the program also better enables businesses around the globe to identify qualified talent that can help them build enterprise and consumer-ready solutions....
Read More
---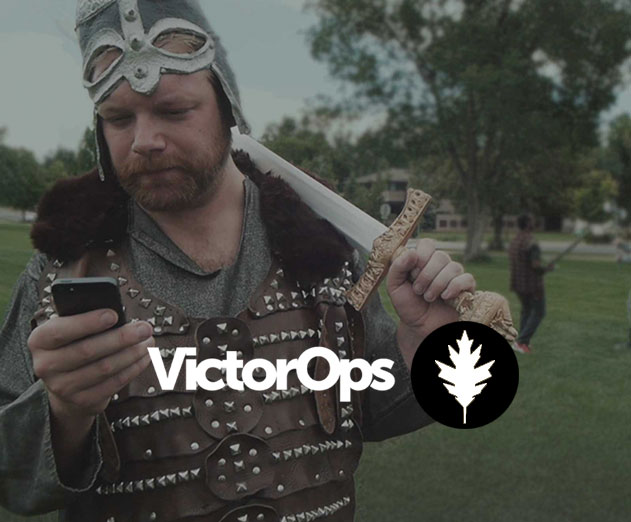 VictorOps announces a new JIRA service desk integration
(10/12/2016 2:10:48 PM)
VictorOps announces a new bidirectional integration that connects Atlassian JIRA Service Desk with VictorOps's real-time incident management platform. This integration adds to an already comprehensive set of integrations between VictorOps and JIRA Software, HipChat, Confluence, and StatusPage.JIRA Service Desk is Atlassian's modern service manageme...
Read More
---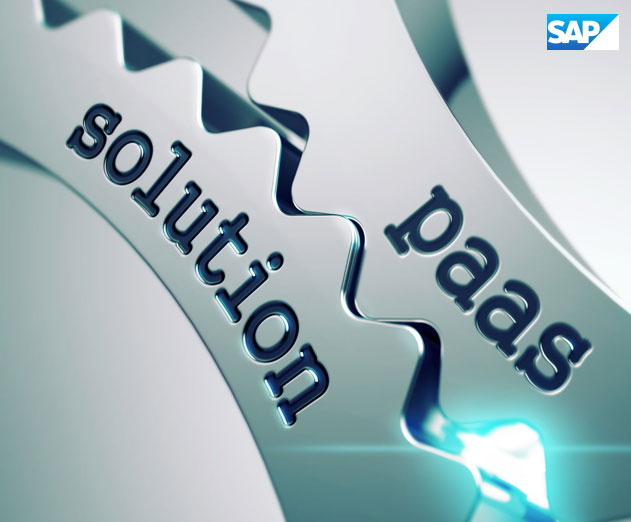 SAP HANA express edition and key benefits developers should know about
(10/8/2016 11:05:33 AM)
SAP, a large independent software developer, has released it's latest edition of HANA, an in-memory computing PaaS, called HANA express edition. SAP HANA can be used as an on-premise appliance, or for building and deploying to the cloud. A great tool for any real-time application development or analytics projects. The SAP HANA express edition give...
Read More
---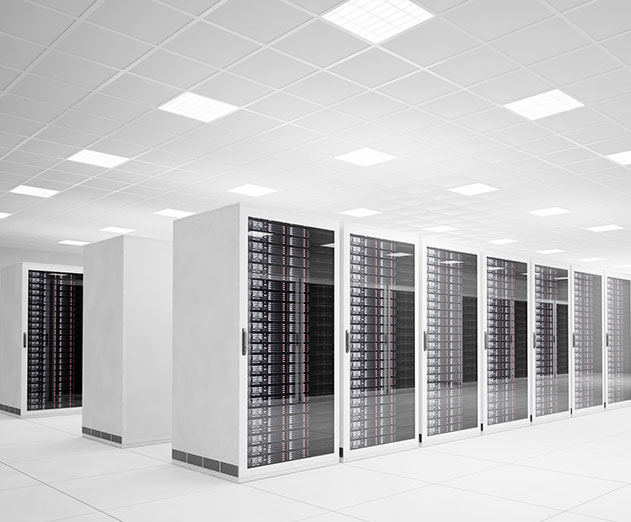 A world without software licenses
(10/6/2016 8:29:52 AM)
I've been in this industry long enough to hear predictions of the future and witness them fail or succeed. Remember client-server computing? Yeah. They can be fun or insightful about macro trends, but each one has a probability of failure. I think I have a prediction that has zero percent chance of failure. There is a point in the future whe...
Read More
---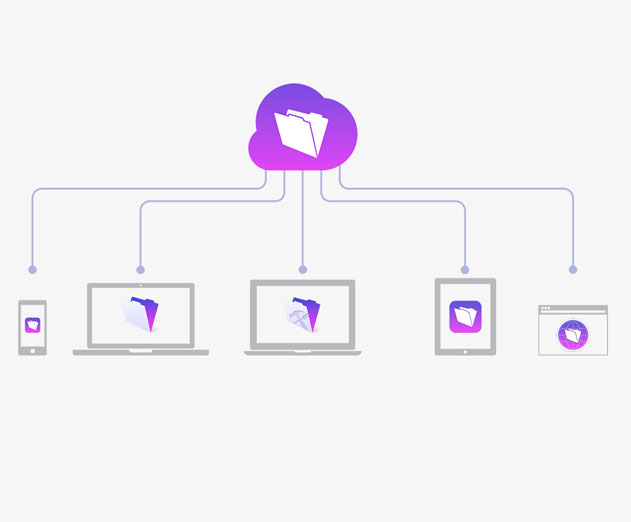 You can now build and run apps in FileMaker Cloud
(10/3/2016 11:12:18 AM)
FileMaker, Inc. has released its cloud-based platform for managing and running custom apps, FileMaker Cloud. The offering provides the simplicity, performance and reliability of the FileMaker Platform without having to spend time and resources deploying and maintaining a server.FileMaker enables businesses, both small and large, to quickly and easi...
Read More
---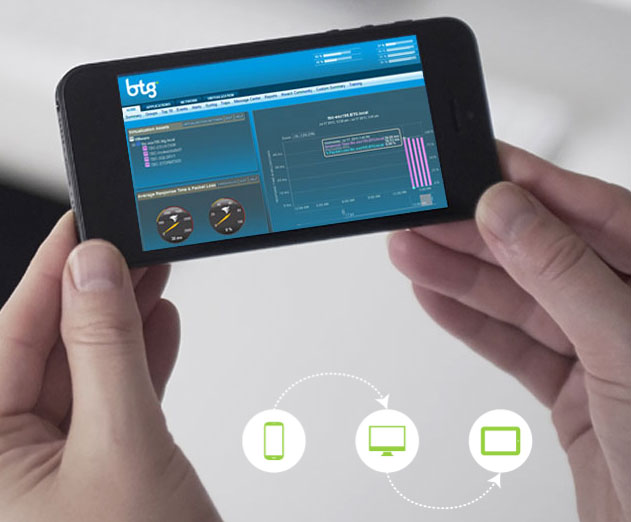 Private Cloud Services From Breakthrough Technology Group Goes Hyper-Converged
(9/28/2016 1:18:25 PM)
Breakthrough Technology Group (BTG) has confirmed the evolution of its Private Cloud Services to hyperconverged architecture. Based on software-defined storage and software-defined data center, BTG Adaptable Cloud Services provide dedicated, segregated infrastructure and single tenancy in a private cloud. Hosted in its BTG's SSAE 16 certified data ...
Read More
---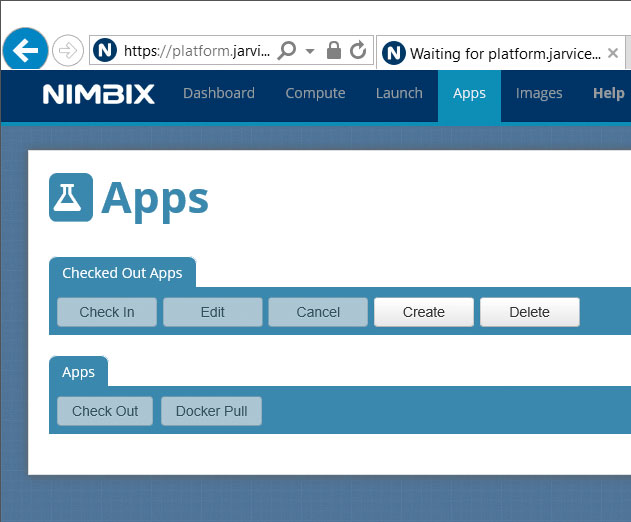 Nimbix Adds Docker Integration to JARVICE Platform
(9/23/2016 12:00:16 PM)
Nimbix just announced a new capability, PushToCompute, a method for rapid cloud deployment and monetization of containerized compute intensive applications. This capability is built into the JARVICE platform which powers the Nimbix Cloud.Through the added feature on the JARVICE platform, developers are able to import the latest version of...
Read More
---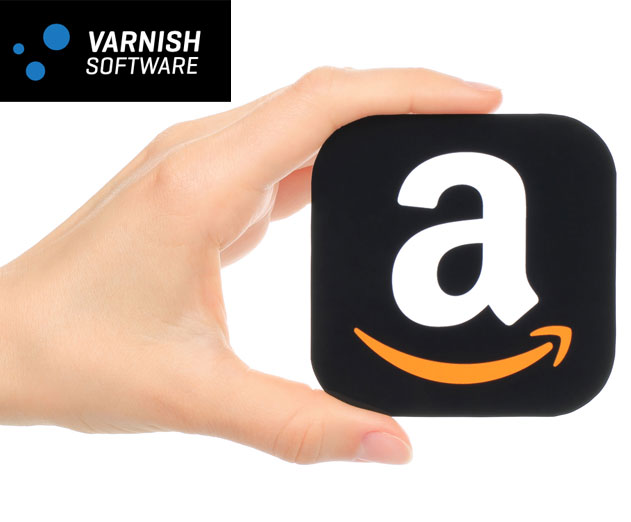 Varnish Software Introduces Varnish Plus Cloud on the AWS Marketplace
(9/20/2016 12:04:02 PM)
Varnish Software has released Varnish Plus Cloud, a full version of the Varnish Plus software suite that can be accessed via the AWS (Amazon Web Services) Marketplace. Developed specifically for small to medium-sized companies that wish to forgo the hardware expense required to deploy Varnish Plus on site, Varnish Plus Cloud delivers secure, high-p...
Read More
---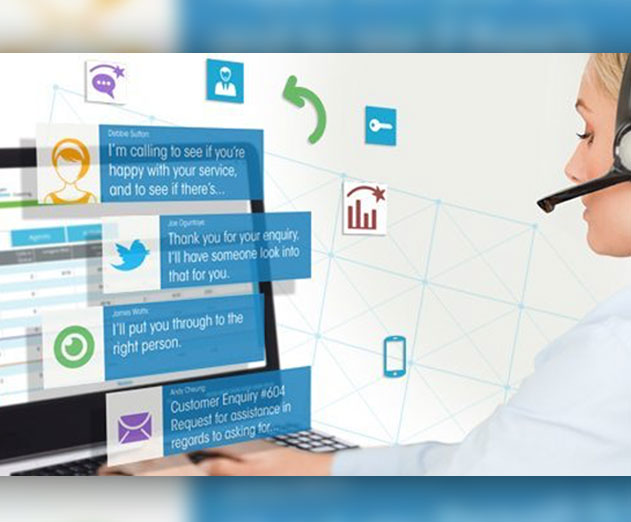 Enghouse Removes ASP Barriers for Multi-Tenant Provisioning
(9/10/2016 3:00:00 PM)
Enghouse Interactive has announced the immediate availability of the CCSP Provisioning Portal ("Portal"), a new self-service administration tool for provisioning cloud contact center tenants using Enghouse Interactive's Contact Center Service Provider (CCSP). Increasing cloud adoption shows the well-documented appetite fo...
Read More
---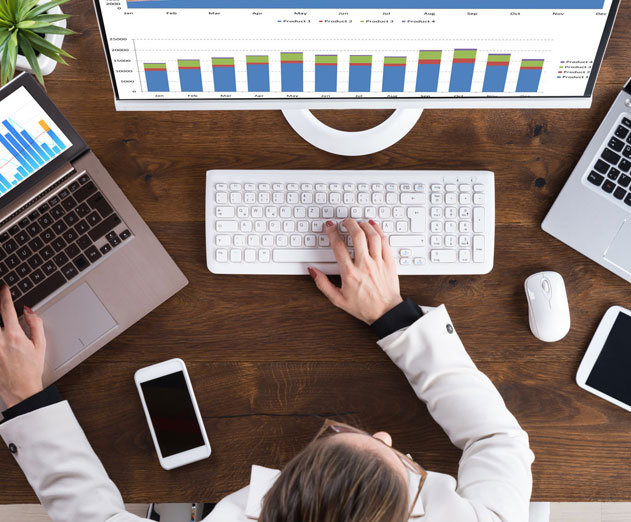 BitTitan and Dropbox Aim to Make IT Service Providers More Profitable
(9/9/2016 12:01:56 PM)
BitTitan has announced its go-to-market alliance with Dropbox is now globally available to IT and managed service providers. While most cloud migrations are complex and time consuming, BitTitan and Dropbox have formed a strategic alliance to simplify and accelerate the process of data migration into Dropbox Business. Available now, current Bit...
Read More
---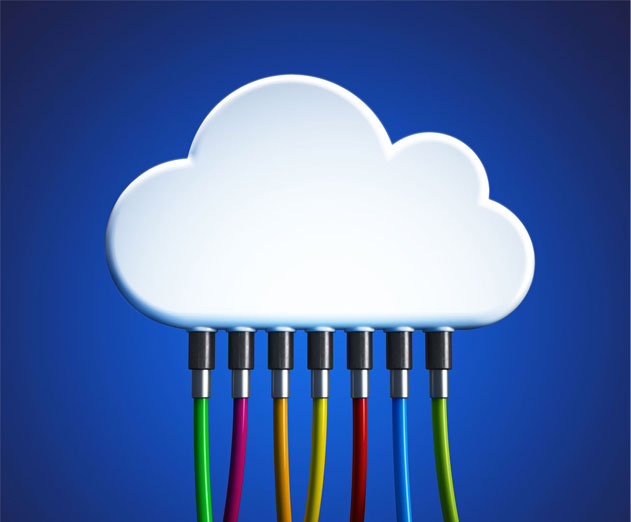 Microsoft Azure Marketplace Gets In-Memory Computing Image From Hazelcast
(8/30/2016 8:07:03 PM)
Hazelcast has released the open source version of Hazelcast 3.6.3 as an image in the Microsoft Azure Marketplace to allow Microsoft Azure customers to run and provision Hazelcast for in-memory computing. Hazelcast provides an in-memory data layer that scales elastically with demand. Cloud developers can drop Hazel...
Read More
---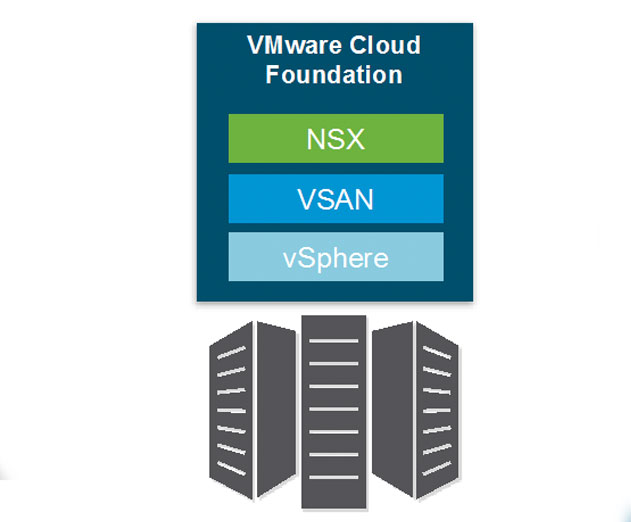 Hybrid Cloud Strategy New With VMware Cross-Cloud Architecture
(8/30/2016 6:37:02 PM)
VMware has announced a new aspect of its hybrid cloud strategy with the new VMware Cross-Cloud Architecture which provides the ability to run, manage, connect, and secure applications across clouds and devices in a common operating environment.In support of the company's cloud strategy, VMware also announced the following:- VMware Cloud F...
Read More
---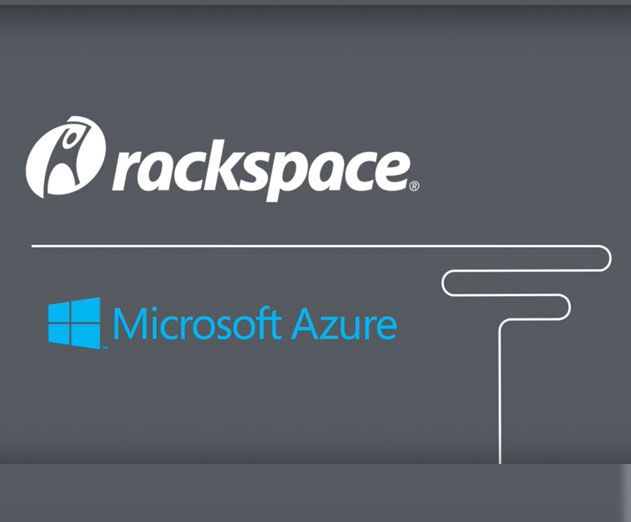 Rackspace Grants Early Access to Its Managed Security for Azure
(8/14/2016 2:00:57 PM)
Rackspace has announced early access to its Rackspace Managed Security for Microsoft Azure allowing those using Microsoft Azure, Amazon Web Services (AWS), Rackspace Dedicated Hosting and Rackspace Managed VMware Cloud to receive additional security protections provided by Rackspace Managed Security to detect and respond to security threats across ...
Read More
---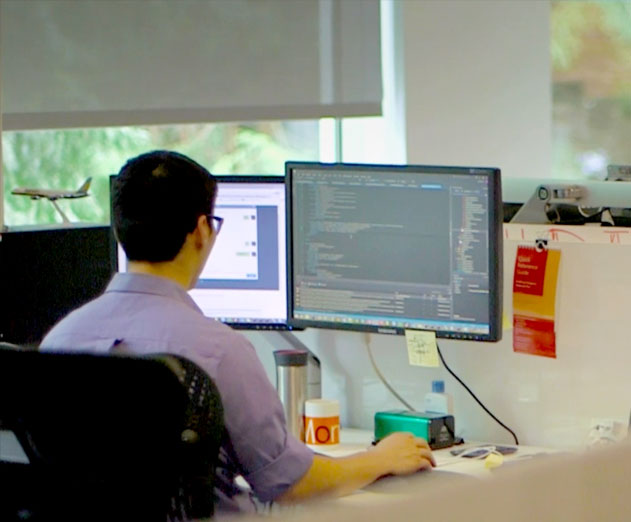 Connect Apps, Data, and Devices Anywhere With the New Azure Logic App Service
(8/9/2016 10:00:21 AM)
Microsoft has released into general availability Azure Logic Apps, Microsoft's Integration Platform-as-a-Service (iPaaS) that provides hybrid application connectivity to connect traditional on-premises systems and cloud-native applications. Logic Apps makes it possible to complete projects faster and iterate more efficiently by offering a set ...
Read More
---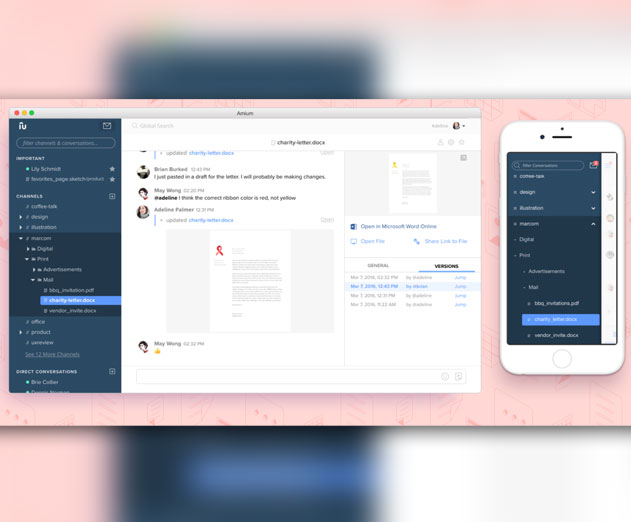 Amium Launches With Goals of Unifying File Sharing and Other Team Collaborations
(8/3/2016 12:03:11 PM)
AeroFS has announced the availability of Amium, a cloud based content-centric collaboration solution built on the AeroFS enterprise file sync and share (EFSS) platform. The platform provides a collaboration experience where teams can engage in group discussions, content creation, and development efforts, all in one place.Amium unifies file sharing,...
Read More
---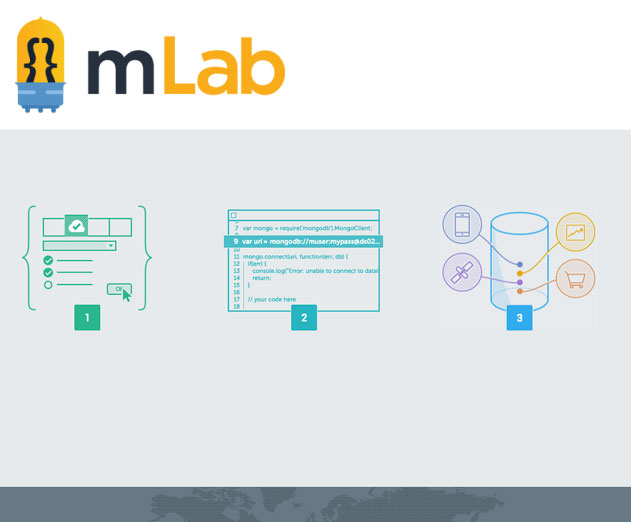 Insights into the Growing Database-as-a-Service Industry
(7/25/2016 9:28:41 AM)
To learn more about how the growing Database-as-a-Service (DBaaS) industry is impacting the application development community, we recently spoke with Will Shulman, CEO of mLab (formerly MongoLab), which provides a fully managed cloud database service headquartered in San Francisco. ADM: What do you see as the most important considerations for ...
Read More
---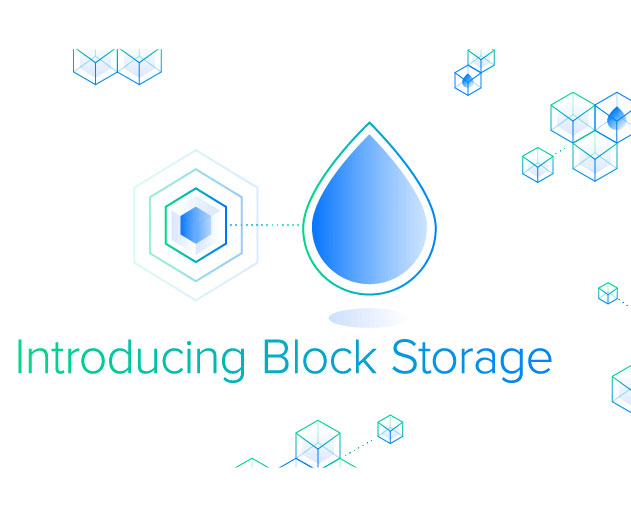 DigitalOcean New SSD-Based Solution Helps Developers Add Disk Space to Cloud Servers
(7/15/2016 12:57:25 PM)
DigitalOcean has announced that it has released Block Storage, a highly available and scalable SSD-based offering that will allow developers to attach extra disk space to DigitalOcean Droplets (cloud servers). It provides developers with the ability to scale production workloads, add disk space, and build distributed applications without changing d...
Read More
---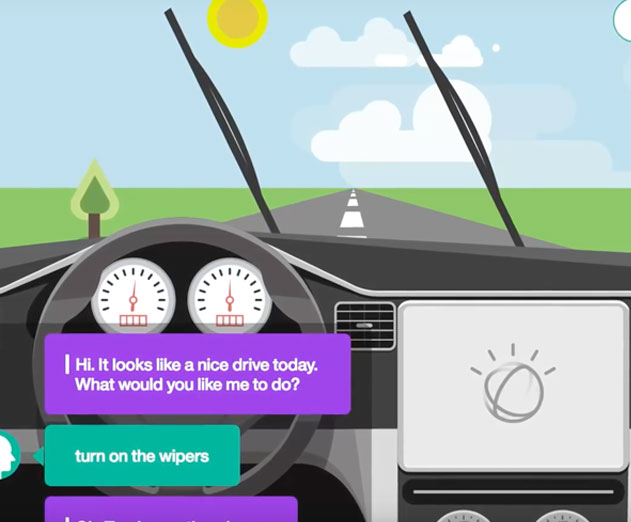 Create Virtual Agents and Chat Bots with IBM Watson Conversation
(7/14/2016 11:02:27 AM)
IBM is moving its Watson Conversation solution into general availability. The platform offers the opportunity to build Virtual Agents and Chat Bots that offer natural conversation flows by combining a series of cognitive techniques: defining intents and entities and crafting dialog to simulate conversation, all in one integrated service. ...
Read More
---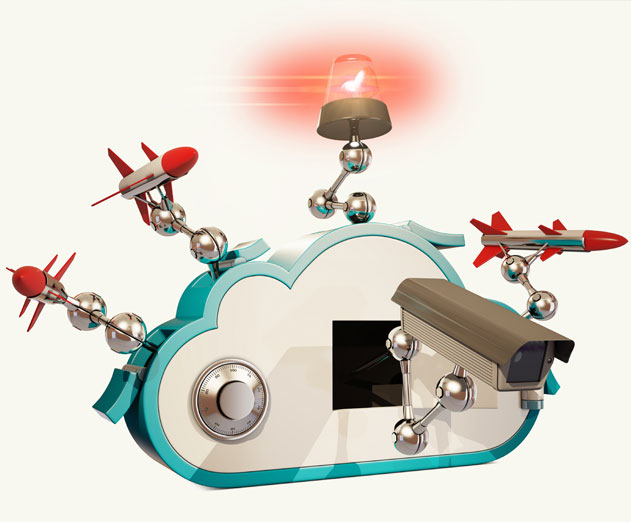 AWS Wants You to Train and Certify on Cloud Computing Security
(7/9/2016 10:02:12 AM)
As part of its Training & Certification program, AWS has updated its self-paced Security Fundamentals course that provides an introduction to fundamental cloud computing and AWS security concepts, including AWS access control and management, governance, logging, and encryption methods. The web based course also addresses security-related compli...
Read More
---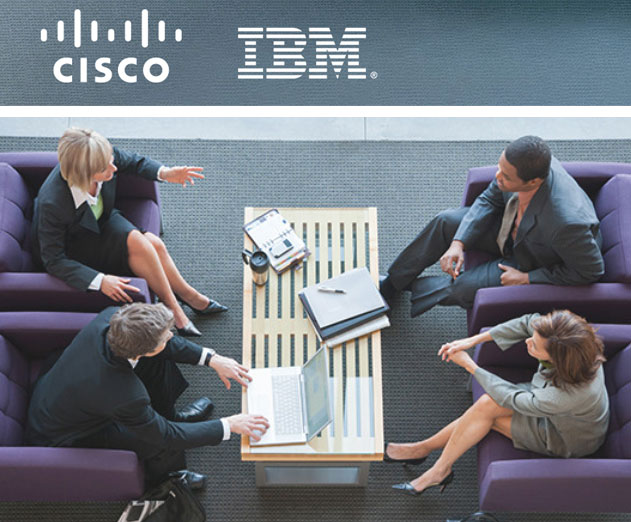 IBM and Cisco Are Teaming Together to Create New Cloud Collaboration Solutions
(7/7/2016 3:02:20 PM)
IBM and Cisco are partnering to create a new suite of cloud-based, cognitive-infused workplace tools and applications including the integration of Cisco Spark and WebEx collaborative workspace platforms with IBM's cloud collaboration solutions, such as Verse and Connections, and supported by IBM's Watson&nbsp...
Read More
---
Red Hat Updates the Hybrid Cloud Capabilities to Its Java Based JBoss EAP 7 Platform
(6/27/2016 3:02:29 PM)
Red Hat has announced the general availability of the Red Hat JBoss Enterprise Application Platform 7 (JBoss EAP), an open source Java EE 7 compliant application server that offers a lightweight, modular, cloud-native platform. The company also launched JBoss Core Services Collection, a set of technologies that offer common and fundamental applicat...
Read More
---