Events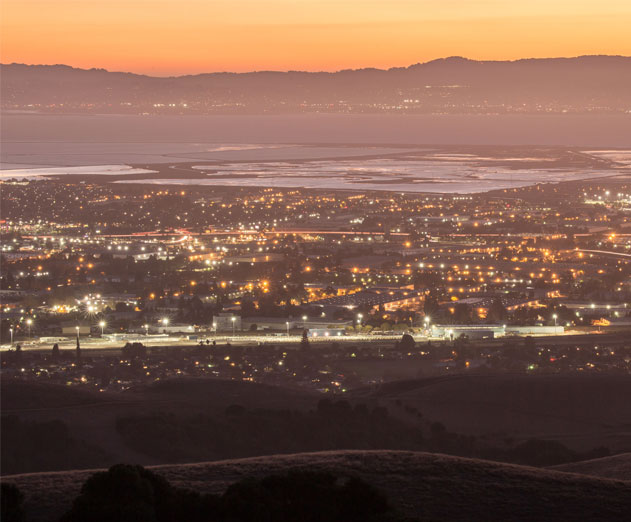 Cloud Foundry Summit Silicon Valley 2017 happening June 13-15 in Santa Clara
(5 days ago)
Cloud Foundry has announced Cloud Foundry Summit Silicon Valley 2017 will take place June 13-15 in Santa Clara, California. Perennial interest from the community has created demand for an annual regional event, driving Cloud Foundry to present its Summit Silicon Valley 2017 in the hotbed of the tech industry. Early registration ends Friday, De...
Read More
---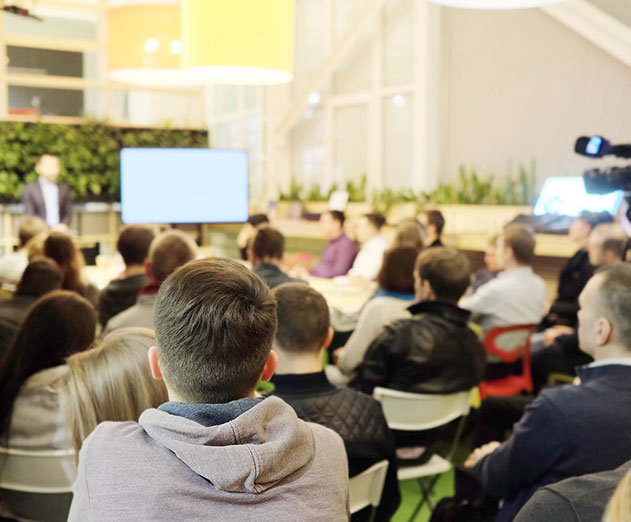 6 DevOps events coming in November
(10/26/2016 1:08:48 PM)
Event #1 Tuesday, Nov. 1, 2016 at 10 a.m. PDT: LiveVideo Podcast: Continuous Discussions (#c9d9) Episode 56: Special Episode with Electric Cloud Customers Presenting at DOES16Continuous Discussions (#c9d9) is a live video podcast for discussing Agile, DevOps and Continuous Delivery. Each episode focuses on a different topic relating...
Read More
---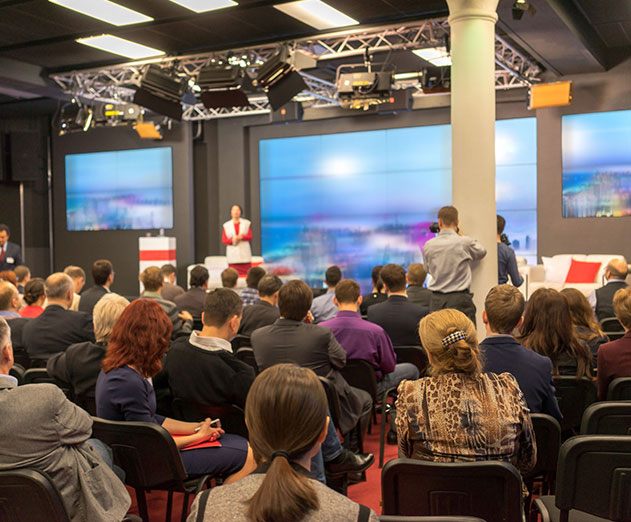 Here's what happened at VisionMobile's Future Developer Summit
(10/19/2016 11:03:39 AM)
VisionMobile hosted a first of its kind, Future Developer Summit, on October 4, 2016 in Santa Clara. The event was organized in association with Catchy Agency and was hosted by Intel at their Executive Briefing Center. The Future Developer Summit is an exclusive, invite-only Director-level event where developer relations leaders gather to net...
Read More
---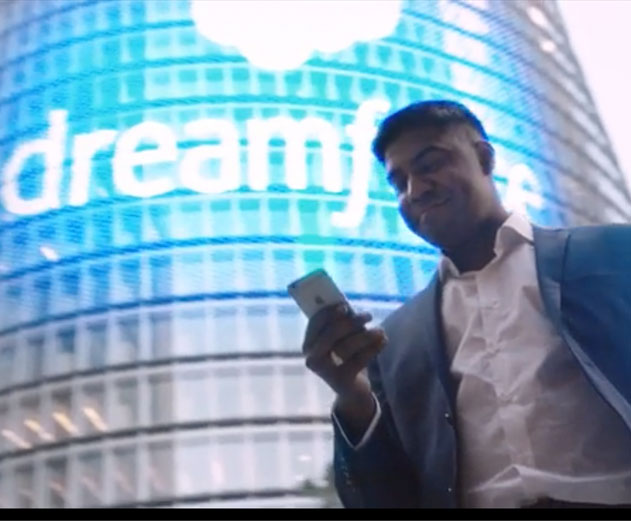 Dreamforce 2016 is here and we've got 7 hacks for surviving it
(10/3/2016 7:51:09 PM)
Dreamforce: Simultaneously exhilarating and exhausting. As you and thousands of your peers gather for this year's conference, there are several things to keep in mind for your whirlwind experience in the heart of San Francisco. For both first timers and seasoned veterans of the show, here are seven tips to make your Dreamforce adventure the best po...
Read More
---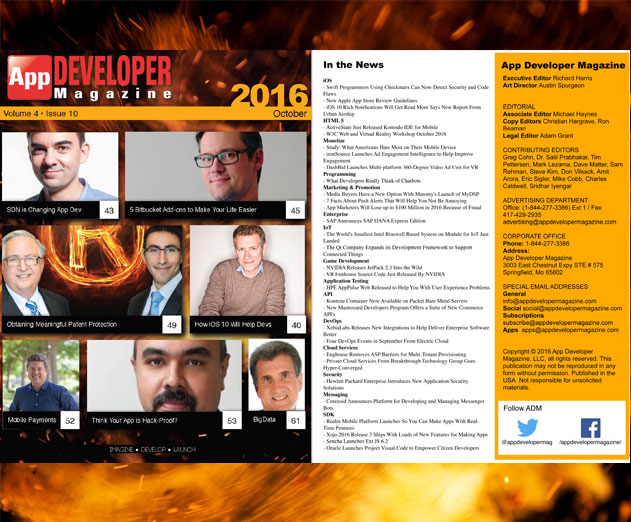 Apple developer patents, hacks, and iOS 10 - oh my! October issue lands
(10/1/2016 11:24:50 PM)
It's hard to believe - but fall is upon us and 2017 is right around the corner. October always ushers in the feeling of campfires, fall-festivals, and what the flip and I going to do with my apps for the holiday season coming up! Not to worry everyone - our October issue is here, and it's over 90 pages of industry new...
Read More
---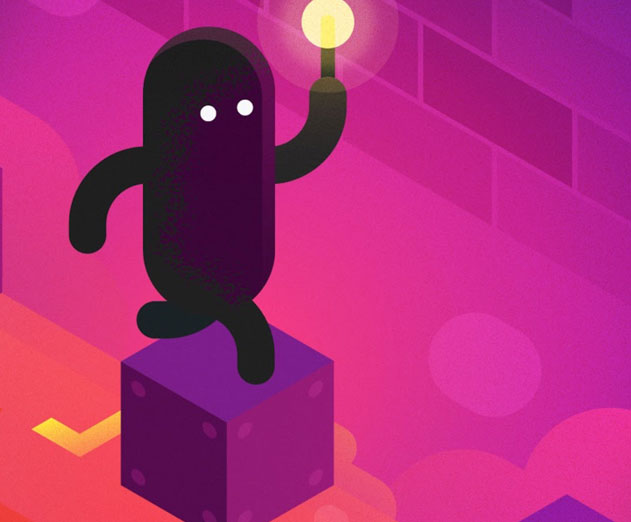 First Annual Google Play Indie Games Festival Will Be Held September 24
(9/3/2016 5:04:09 AM)
Google will debut a new Google Play Indie Games Festival on September 24th in San Francisco. At the event, gamers will have an opportunity to play and vote on new and unreleased indie games from game developers in the US and Canada.The festival is free and open to the public, however it does require pre-registration. During the festival attend...
Read More
---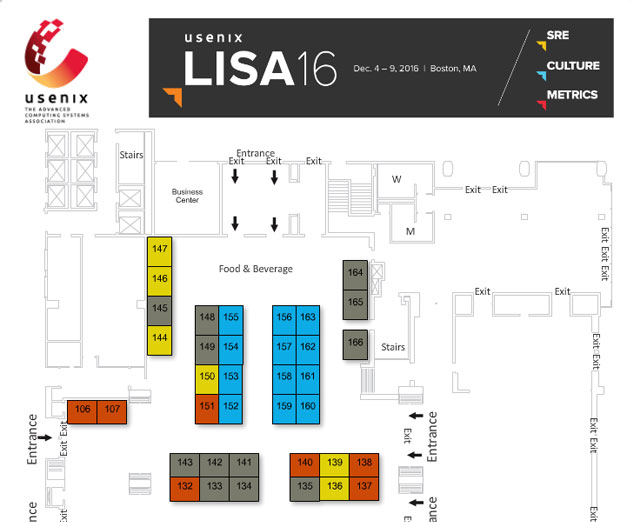 LISA 2016 Conference Will Provide 6 Days of System Administrator Training
(8/19/2016 5:02:27 PM)
If you're a system administrator, you'll want to make plans now to go to Boston in early December to take in the LISA 2016 conference (Large Installation System Administration Conference). The event is hosted by USENIX, an association that brings together technical information and events for engineers, system administrators, scientists, and technic...
Read More
---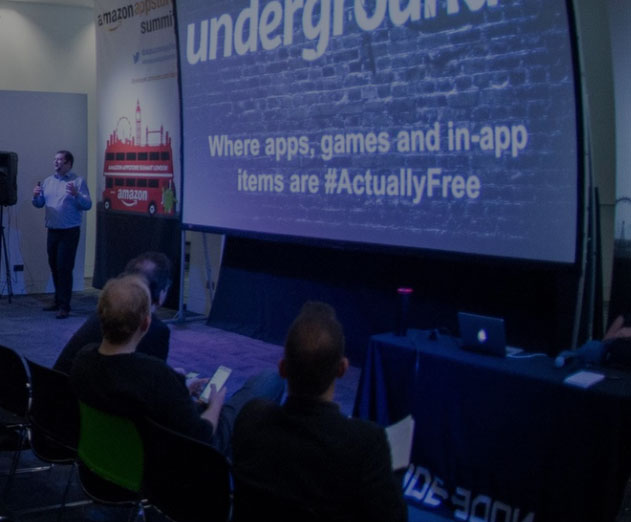 Amazon Appstore Developer Summit 2016 Coming to London in October
(8/17/2016 5:00:25 PM)
The Amazon Appstore Developer Summit 2016, is a free event targeting Android developers and will be held in London on 4 Oct 2016.The summit is designed to provide developers with unique insights into the Appstore eco-system, emerging user interfaces that are driving new user behaviors, and disruptive new business models that are opening up opportun...
Read More
---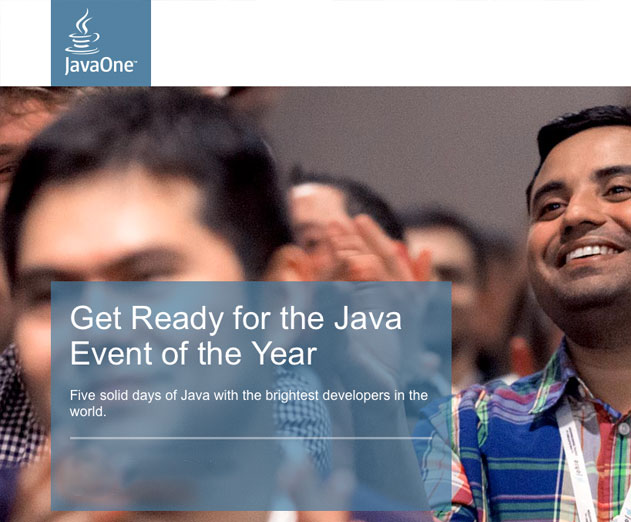 JavaOne Conference to Focus on New Java Language Changes
(8/17/2016 2:00:07 PM)
The JavaOne conference, hosted by Oracle, is billed as the "ultimate source" of technical information and learning about Java. No matter if you're a seasoned coder or a new Java programmer, the conference organizers say they will have something for you.The event is co-located with Oracle OpenWorld on September 18–22 in San Francisco and w...
Read More
---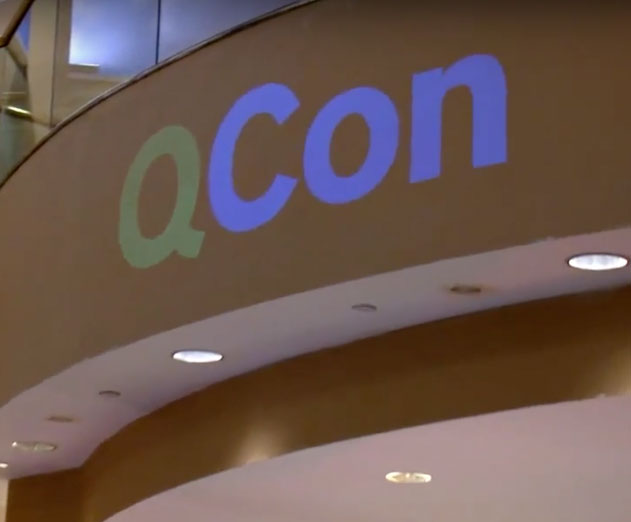 Save $600 Bucks Registering Early for The QCon Developer Conference
(8/14/2016 10:00:52 AM)
The QCon Developer Conference will be held at the Hyatt Regency San Francisco which is located on the on the Embarcadero waterfront from November 7-9. A practitioner-driven conference, QCon is designed for technical team leads, architects, engineering directors, and project managers. The event will offer more than 90 editorial presentations plus 36...
Read More
---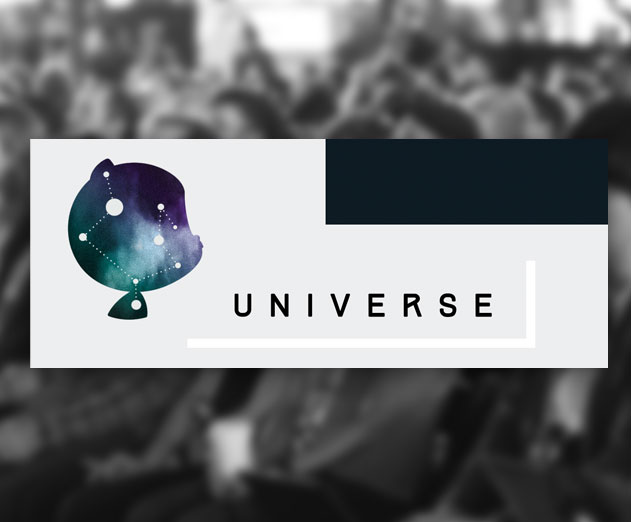 Tickets On Sale Now For GitHub Universe September 14-15
(8/13/2016 5:00:17 PM)
GitHub Universe is the flagship user conference for the GitHub community. The event will be held in San Francisco on September 14 -15, and is intended for developers, operations and system administrators, technical leads, entrepreneurs, and business leaders. The event features two keynotes, six featured speakers, and twenty-four breakout sessions t...
Read More
---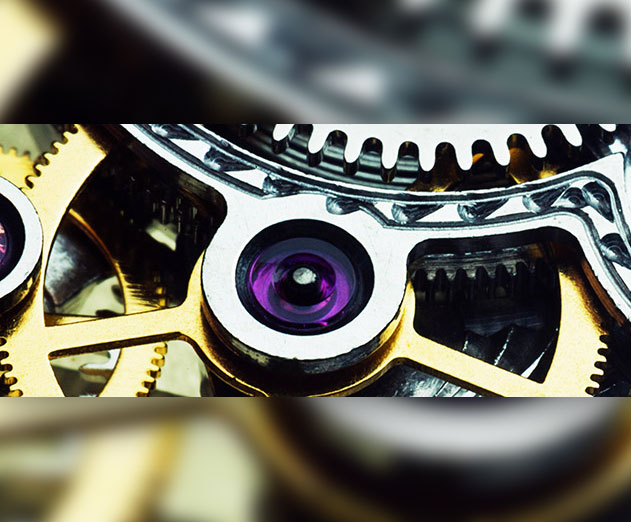 Online Mobile Web Coding Conference to be Held October 12-14
(7/26/2016 12:03:27 PM)
O'Reilly is offering a three day online conference offering training on how to leverage mobile device hardware for responsive sites, progressive web apps (PWA), and optimized mobile interfaces. The conference will be held October 12–14 and training will be from 9AM – 1PM PDT.The interactive workshop focus on creating sites and applications that wor...
Read More
---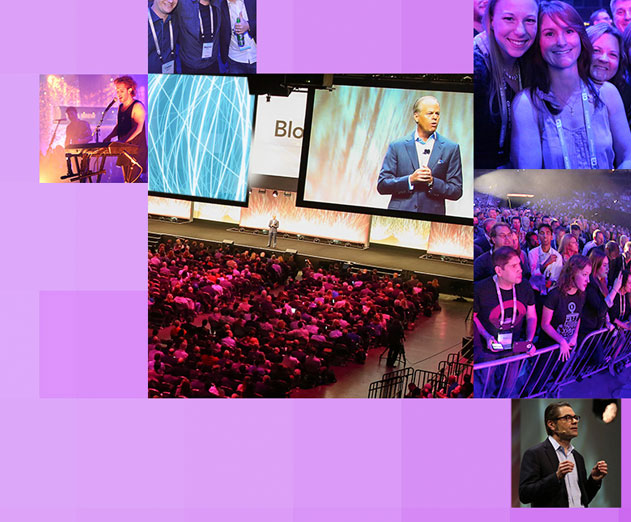 CAWorld 16 to Be Held in Las Vegas in November at Mandalay Bay
(7/11/2016 7:47:42 PM)
CA Technologies annual conference will again be hosted at the Las Vegas Mandalay Bay on November 14 – 18 2016. Last year's event saw over 5,000 CA customers, partners, analyst media and others gather together to learn more about the company's transformation as it continues to hone the focus of its offerings around DevOps, Agile Management and Secur...
Read More
---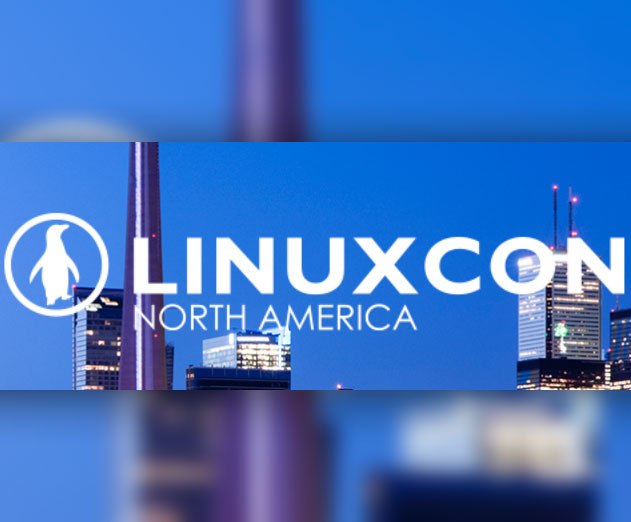 LinuxCon Conference Delves Deep into Open Source, Containers and Virtualization
(7/7/2016 2:12:26 PM)
The Linux Foundation is again hosting its annual LinuxCon conference which will be held on August 22 – 24 in Toronto, Canada offering the opportunity for developers, sys admins, architects and all types and levels of technical talent to gather together at one event for education, collaboration and problem-solving for the Linux platform.The event of...
Read More
---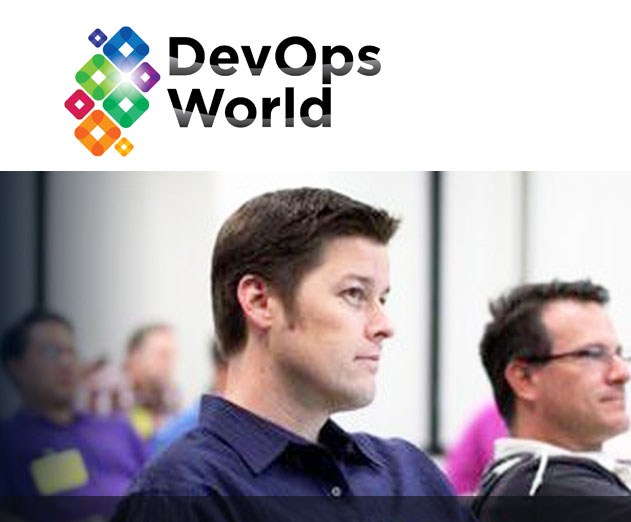 Two Upcoming London Conferences Delve into DevOps
(6/8/2016 7:27:31 AM)
The DevOps community will have a couple of opportunities to delve into the nuts and bolts of DevOps and share expertise at two upcoming events to be held in London this year.DevOps SummitMarket research provider Research and Markets will be hosting its DevOps Summit on July 14, 2016 in London. The one day event is designed to provide insi...
Read More
---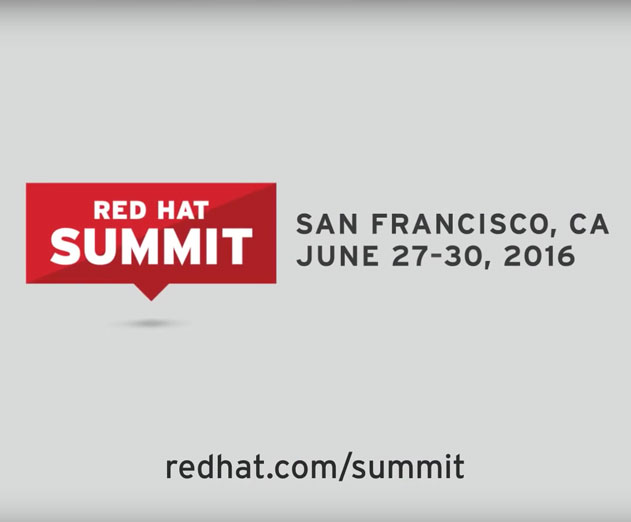 Red Hat Summit to Be Held in San Francisco June 27 - 30
(5/27/2016 10:02:11 AM)
The Red Hat Summit will be held June 27 – 30 at the Moscone Center in San Francisco. The open source technology event will showcase the latest innovations in cloud computing, platform, virtualization, middleware, storage, and systems management technologies. The event will include:General Sessions - There are 6 general sessions intended for all Red...
Read More
---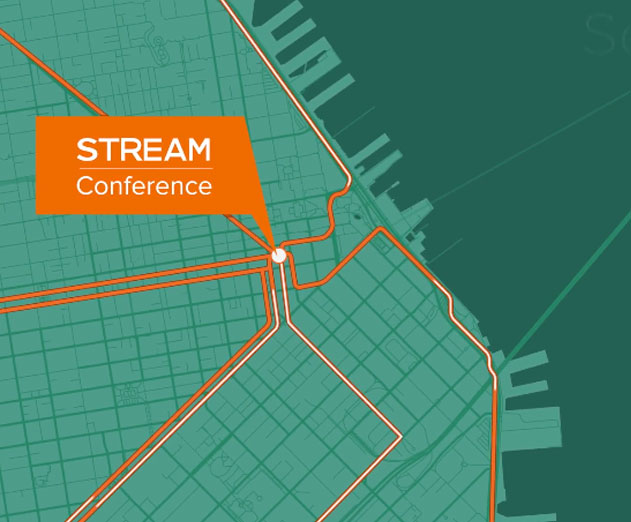 Stream Conf 2016 Will Tackle Data Streaming Technologies in September
(5/26/2016 10:32:14 AM)
Stream Conf 2016, which covers the technologies, architectures and business strategies for the streaming web, will be held in San Francisco on September 28, 2016, at the Bently Reserve in San Francisco. The event provides insights into learning how always-on data streams can be managed, scaled, secured and monetized.The agenda for Stream Conf ...
Read More
---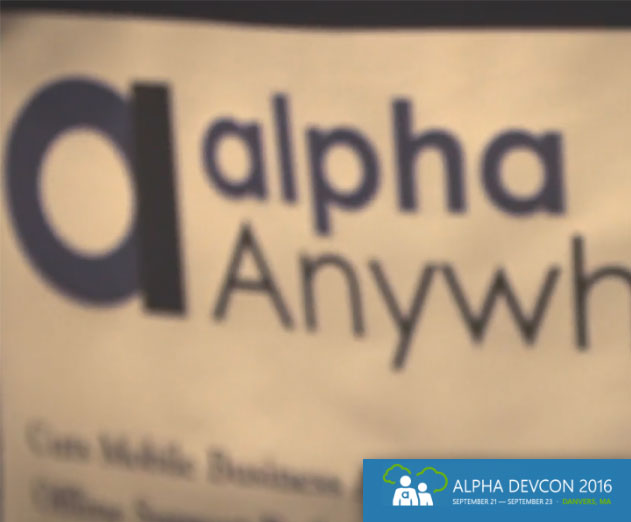 Alpha Software Will Host Alpha Anywhere DevCon 2016 September 21 - 23
(5/10/2016 4:05:50 PM)
Alpha Software will be hosting its annual user conference, Alpha Anywhere DevCon 2016, on September 21 – 23 in Danvers, Massachusetts. The event will provide the opportunity to network and exchange ideas with professionals who are using, or are interested in using, the Alpha Software app development platform.Attendees will also be able to speak to ...
Read More
---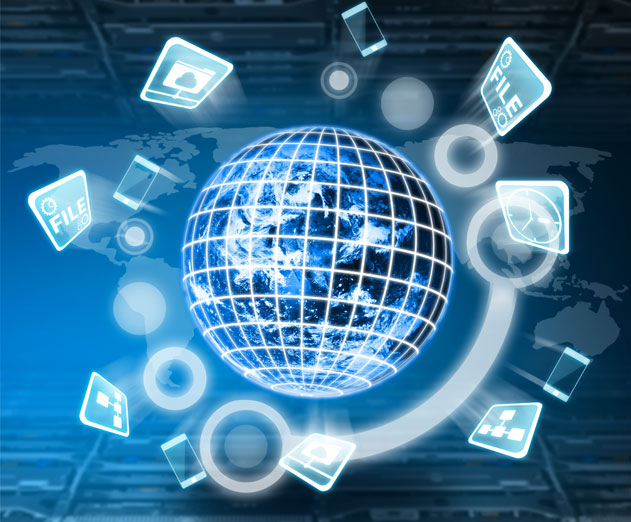 Walmart's Lab 415-C Hosts Open Call for New Technology
(5/5/2016 1:06:28 PM)
Walmart's Lab 415-C program has announced that it is hosting a new opportunity for technology companies to meet with Walmart technologists and leadership to pitch innovative solutions and technology for retail, logistics, big data, security and social media.The event, "Technology Innovation Open Call", will be held on Oct. 6, 2016. The submission d...
Read More
---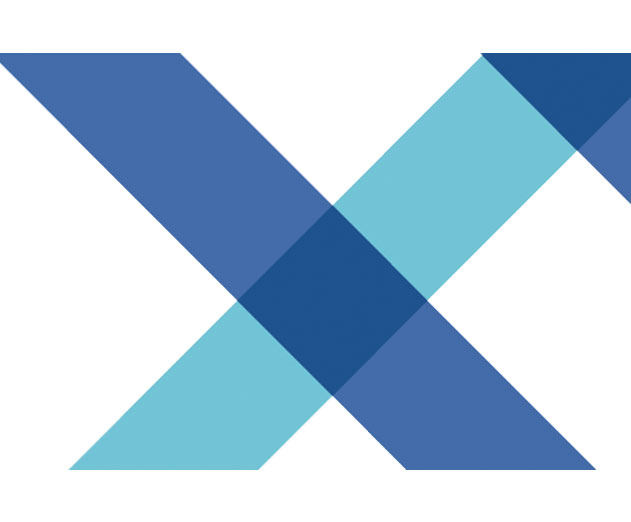 KubeCon Joins CloudNativeCon this November in Seattle
(4/29/2016 5:07:01 PM)
The Cloud Native Computing Foundation (CNCF) is a Linux Foundation project and organization dedicated to advancing the development of cloud native applications and services. The organization has announced it will host and organize KubeCon, a CNCF event co-located with it's the inaugural CloudNativeCon, this November in Seattle.KubeCon was originall...
Read More
---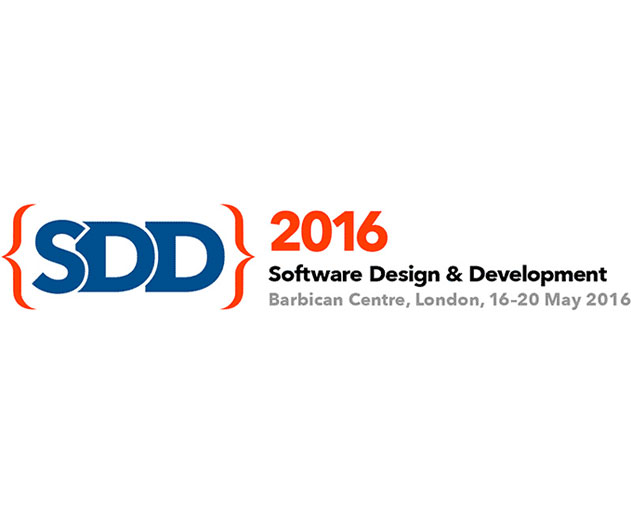 Software Design and Development Conference is May 16 – 20 in London
(4/19/2016 10:09:33 AM)
Topics covered include Angular 2.0, C# 6.0, Microservices, ASP.NET Core 1.0, Async Programming, Software Project Design, Agile Architecture, Clean Code, TDD, Functional Programming, CQRS, Debugging, NoSQL, Continuous Delivery, ASP.NET Core MVC, TypeScript, Big Data, DDD, Identity & Security, and much more.Pre conference workshops include:- A da...
Read More
---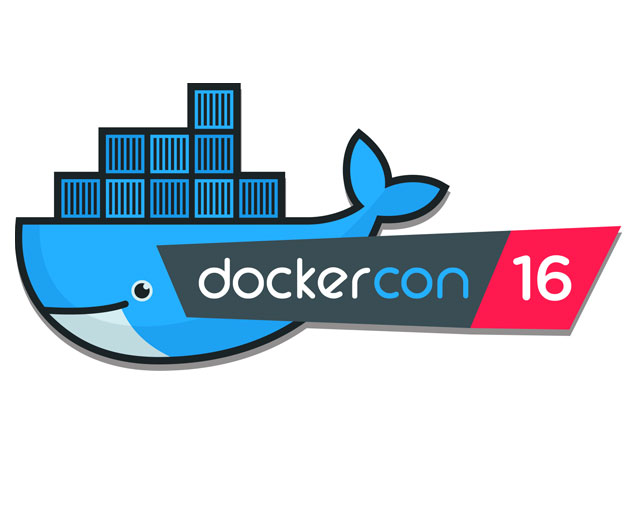 DockerCon 2016 Will Be Held In Seattle Washington June 19­-21
(3/28/2016 12:05:38 PM)
DockerCon 2016 is a Docker sponsored conference providing a community and industry event for makers and operators of distributed apps built with containers. The event takes place in Seattle, Washington June 19­-21, 2016.The two-and-a-half-day conference provides presentations by practitioners, hands-on labs and opportunities to share experiences wi...
Read More
---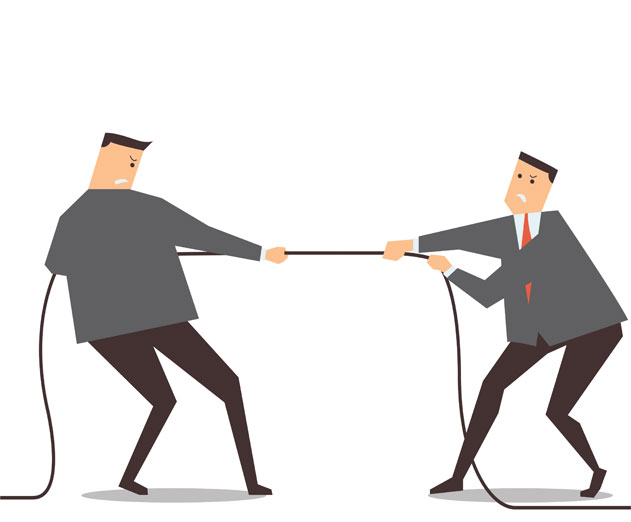 TechCrunch's Startup Battlefield Applications Open Through 2/29
(2/27/2016 12:50:39 PM)
Startup Battlefield is TechCrunch's premiere startup launch competition, and the next one is at TechCrunch Disrupt NYC, May 9-11th. The companies selected to compete will pitch on-stage in front of some of the biggest names in tech. Applications are open through 2/29.Last year, our judges included partners from Sequoia, Kleiner Perkins, Founde...
Read More
---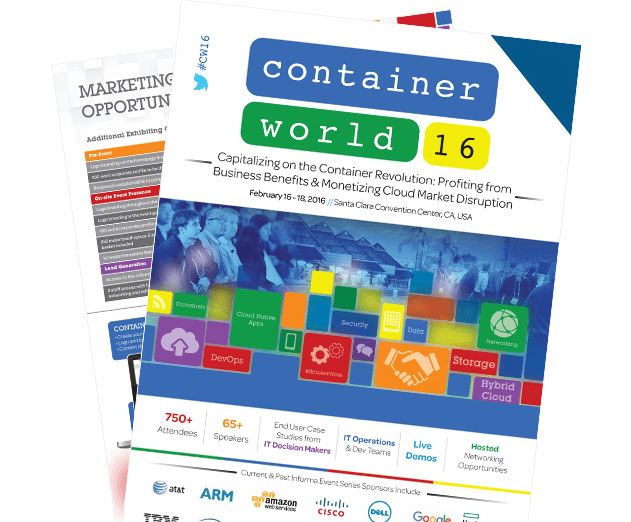 Container World Examines How Containers are Changing the Face of the Data Center
(2/1/2016 10:05:25 AM)
Container World will take place next month at the Santa Clara Convention Center in California on February 16 – 18. The event provides education and insight into the cloud and container ecosystem, addressing the strategic implications of containers and the associated trends as they affect the cloud market.The event clarifies the business impact of c...
Read More
---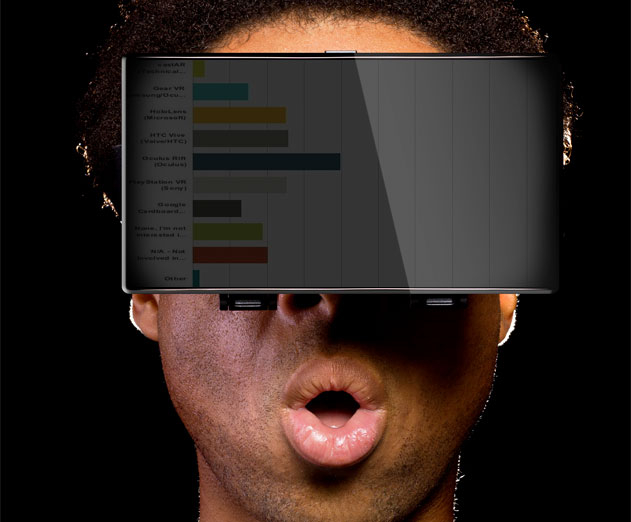 GDC 2016 Industry Survey Shows 16 Percent of Developers Working on VR
(1/27/2016 10:08:51 AM)
Game developers are continuing to embrace the potential of virtual reality (VR) gaming as a recent survey shows that the development of VR titles has more than doubled among surveyed developers with 16 percent currently developing for VR, up from the 7 percent of developers said they were working on VR projects in last year's survey.The survey, Sta...
Read More
---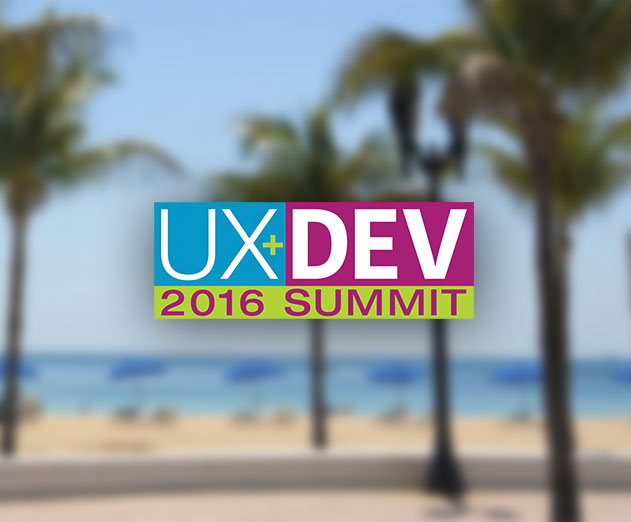 Get Out of the Cold Weather with Ft. Lauderdale UX and Front-End Conference
(1/21/2016 2:02:18 PM)
UXDevSummit is a three-day event focused on the areas of User Experience (UX) and Front-End Development. Located in Ft. Lauderdale, Florida and held on February 4 – 6, the event offers keynotes, panels, workshops, exhibits, and entertainment that showcase leading advancements in UX and Front-End Development integration.The conference targets UX Pro...
Read More
---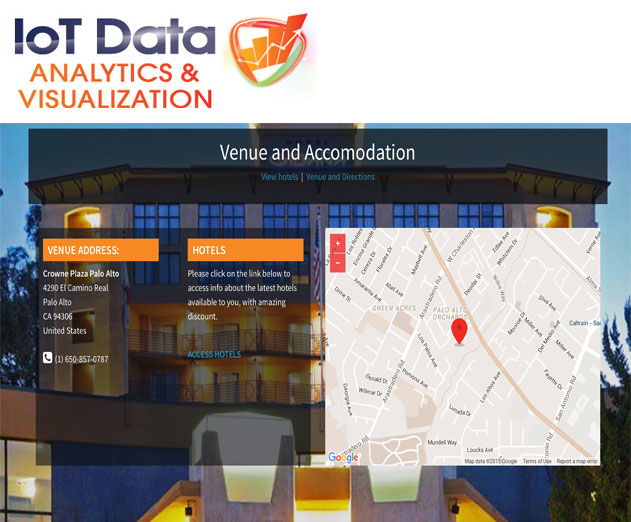 IoT Data Analytics & Visualization Summit Will Be Held February 9 – 11
(12/29/2015 5:02:45 PM)
The IoT Data Analytics & Visualization Summit is dedicated to showcasing the ways in which companies can evolve their strategy and focus from the basics of connecting things to fully capturing the value available through leveraging the potential of IoT data and analytics.The event will be held on February 9 – 11, 2016 at the Crowne Plaza in Pal...
Read More
---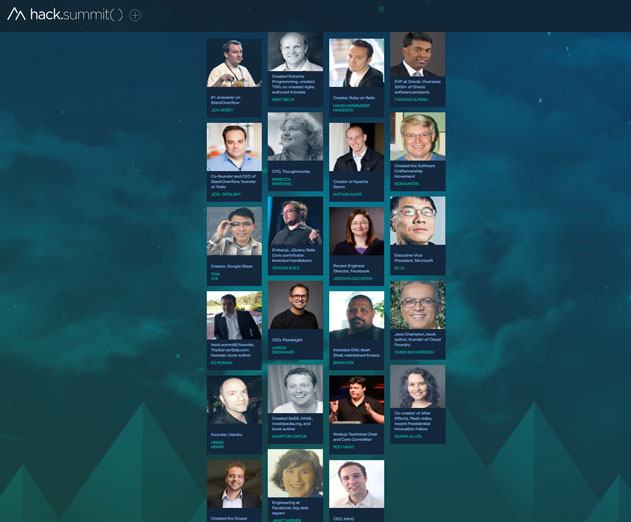 HackHands Founder Gives Insights About hack.summit 2016
(12/26/2015 8:02:02 AM)
HackHands founder Ed Roman sat with us to talk about the second installment of hack.summit(), which debuted last year as the largest-ever Web conference for developers with 64,000 registrants. The event, which is designed to aid non-profits focused on bringing diversity and education to tech, will be organized and promoted by Pluralsight, which rec...
Read More
---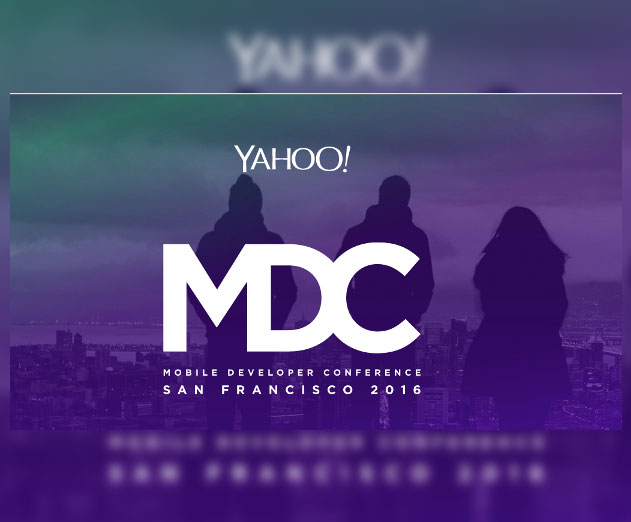 Yahoo Mobile Developer Conference Back in San Francisco on February 18
(12/18/2015 3:01:22 PM)
The Yahoo Mobile Developer Conference will be back in San Francisco on February 18, 2016 at the San Francisco Masonic Center. The one day conference will feature keynotes, fireside chats and breakout sessions centered around Yahoo's offerings for developers.This is Yahoo's third developer conference in San Francisco and attendees will learn what is...
Read More
---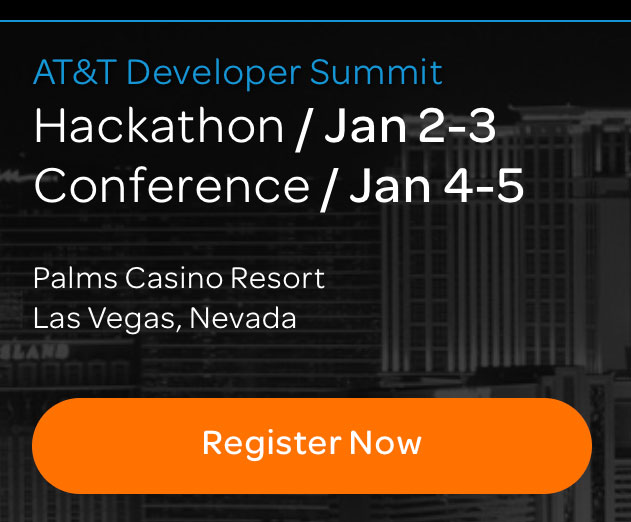 There's Still Time to Get Travel Deals for the AT&T Developer Summit Conference and Hackathon
(12/16/2015 7:07:41 AM)
If you're like me, you always wait till the last minute to book travel and always get stung with last minute pricing. Thus I was apprehensive as I was scrambling to book my travel for the AT&T Developer Hackathon and Summit on January 2 – 5 and was expecting the worst as I went to Virgin America's site to check out pricing. Hard to believe, a r...
Read More
---