Enterprise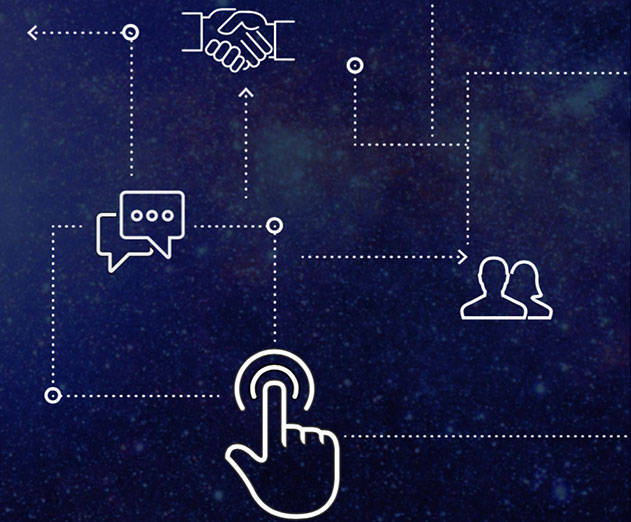 Adobe finds enterprise mobile app usage and investment are on the rise
(7 hours ago)
Adobe released the results of its annual Enterprise Mobile Apps Survey report on the adoption and use of enterprise mobile apps, including opportunities and challenges for businesses looking to increase productivity and leverage apps as a competitive advantage.Key findings include:- Enterprise mobile app usage and investment are on the rise: 69% of...
Read More
---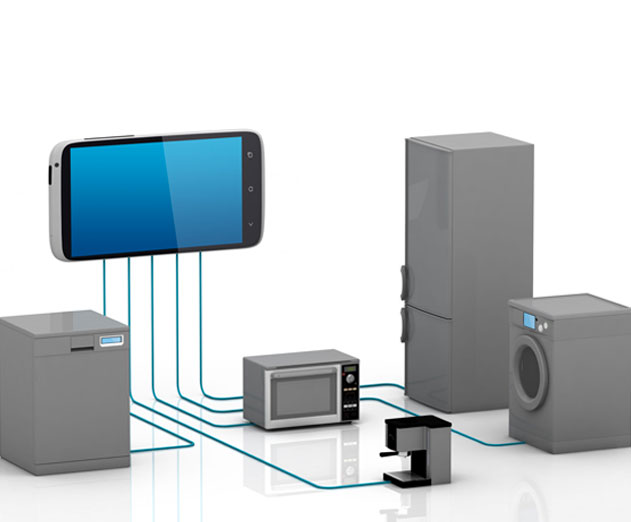 Why smart apps will be the next phase in business app development
(10/20/2016 9:04:59 AM)
It all started with desktop applications, then it moved to the web, then to mobile, then to multi-channel applications. With each new wave came new uses thanks to technological advancements. Smart Apps mark the next step in the app story. With the rise of the internet of things (IoT), big data and machine learning, it makes sense for apps to evolve...
Read More
---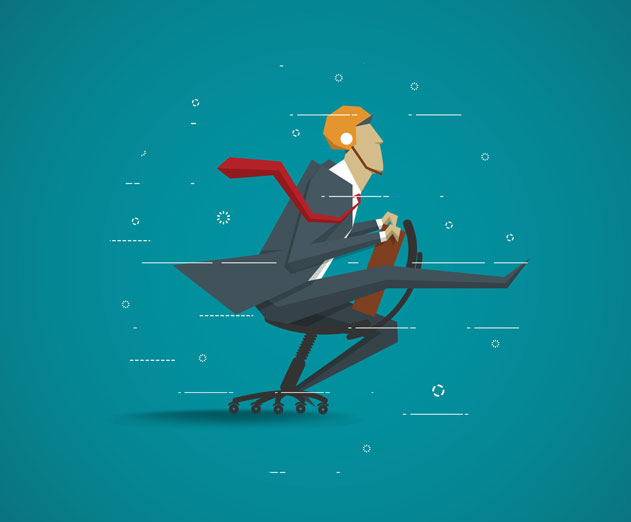 The growing gap between the speed of business and the pace of software development
(10/17/2016 12:00:41 PM)
The rapid pace of business today is only increasing, which means companies need quick access to effective, flexible and scalable technology in order to succeed. IT organizations are simply struggling to keep up with this growing demand for business applications, which can't be developed fast enough, updated often enough, or maintained well enough. ...
Read More
---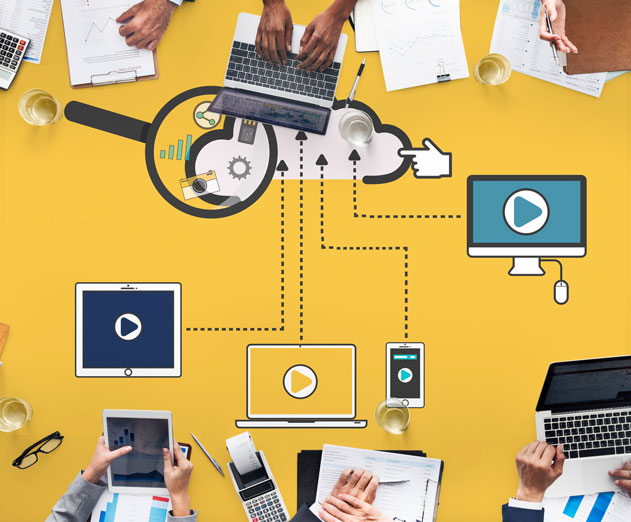 SOTI MobiControl 13.2 Ships to help enterprises manage devices
(10/17/2016 11:16:15 AM)
SOTI Inc. announced the availability of SOTI MobiControl 13.2. MobiControl provides mobility management across all endpoints, seamlessly managing mobile devices, connected peripherals, applications, content, and security from within a single management console.Version 13.2 of SOTI's flagship product, is now improved with a variety of powerful ...
Read More
---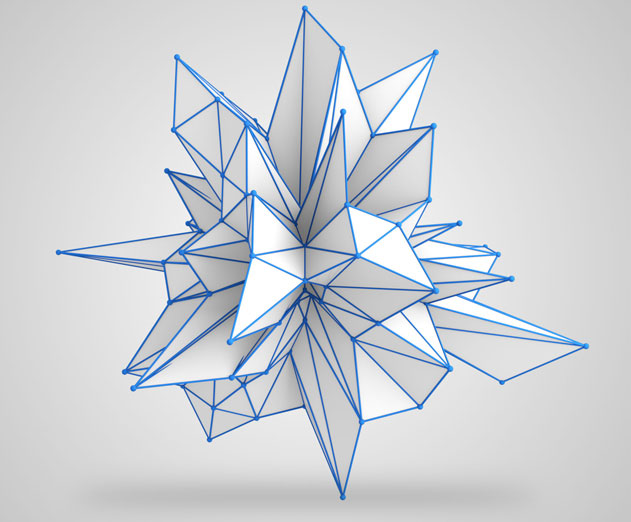 The State of Digital Transformation Report 2016
(10/14/2016 9:12:59 AM)
Ping Identity has announced the availability of "The State of Digital Transformation Report 2016," which highlights that digital transformation is a top priority and source of anxiety for enterprises, but the majority of IT decision makers have not completed technology deployments to address the initiatives that are critical to making the shift. Se...
Read More
---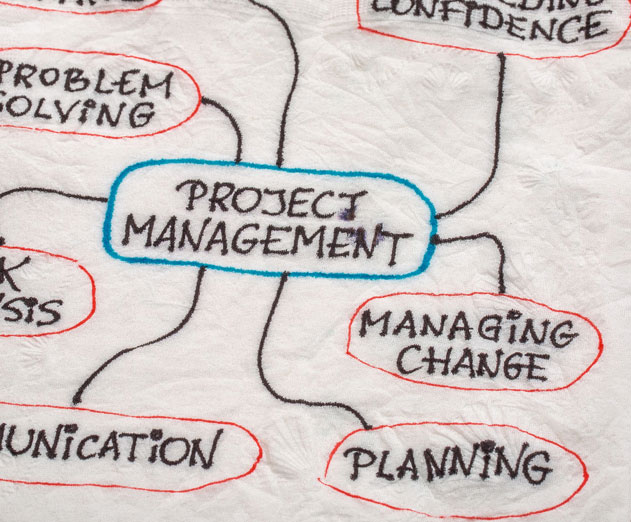 Planview releases update to Innotas Project Portfolio Management
(10/7/2016 1:04:47 PM)
Planview recently released a new version of the Innotas Project Portfolio Management (PPM) solution that features a built-in integration with the Projectplace work collaboration tool and a significant enhancement to the Innotas user experience. This is the first product release since Planview acquired Innotas and represents an accelerated adva...
Read More
---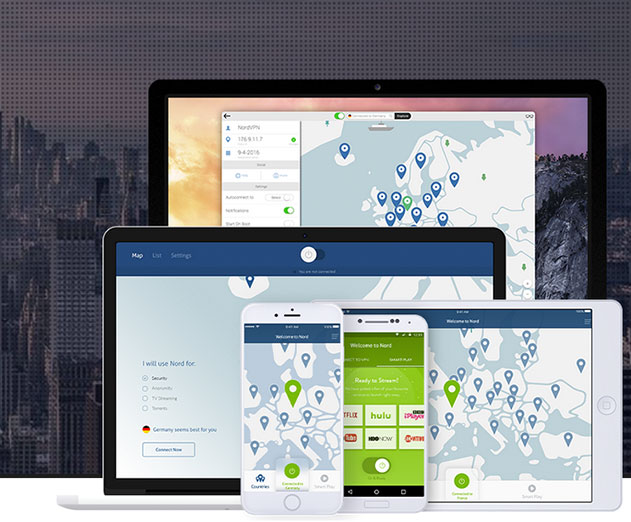 New iOS and macOS Updates: What VPN Users Need to Know
(10/5/2016 4:01:29 PM)
Apple rolled out its newest operating system updates – iOS 10 and macOS Sierra. The new updates brought about a lot of exciting new features and upgrades. Apple's mobile and Mac software is now more integrated: for example, Siri assistant has arrived on the computer. Users are also excited about the Universal Clipboard that allows to choose photos ...
Read More
---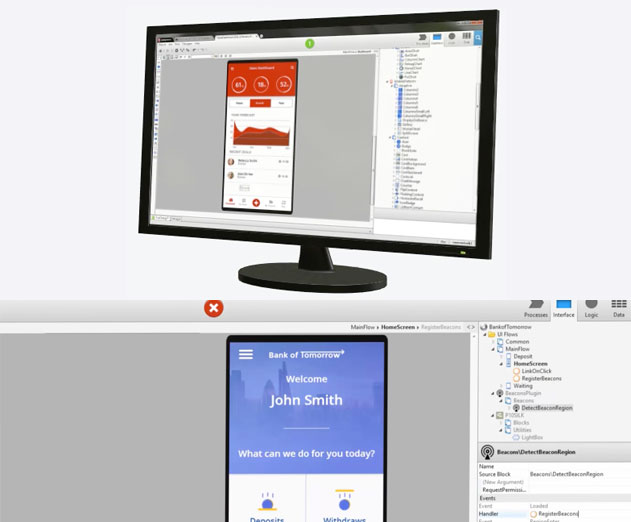 OutSystems 10 launches as a new option for low-code app development
(10/5/2016 11:00:50 AM)
OutSystems has announced the availability of OutSystems 10, a low-code application development platform with advanced capabilities for enterprise mobile applications. OutSystems 10 addresses two huge problems enterprises face with their mobile app strategy: 1) The relentless demand to stay competitive by bringing new mobile solutions to the ma...
Read More
---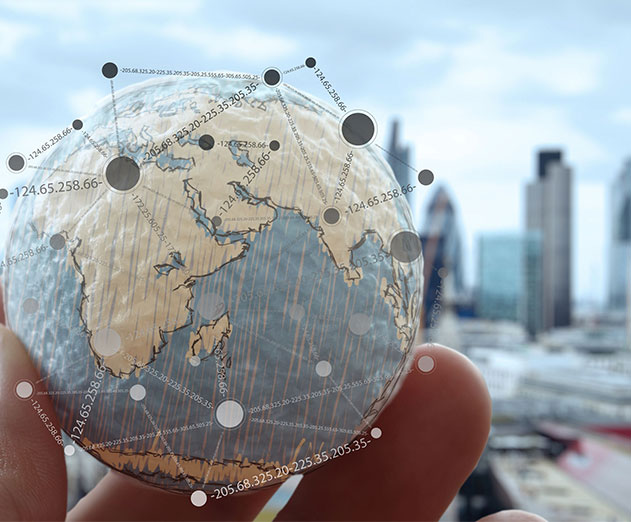 CA Technologies says digital transformation is paying off
(10/4/2016 1:13:54 PM)
A new report from CA Technologies says that there is a significant impact digital transformation is having on enterprises worldwide. The survey – "Keeping Score: Why Digital Transformation Matters", demonstrates the strong connection between business performance and the technologies and practices that underpin digital transformation, yet reveals a ...
Read More
---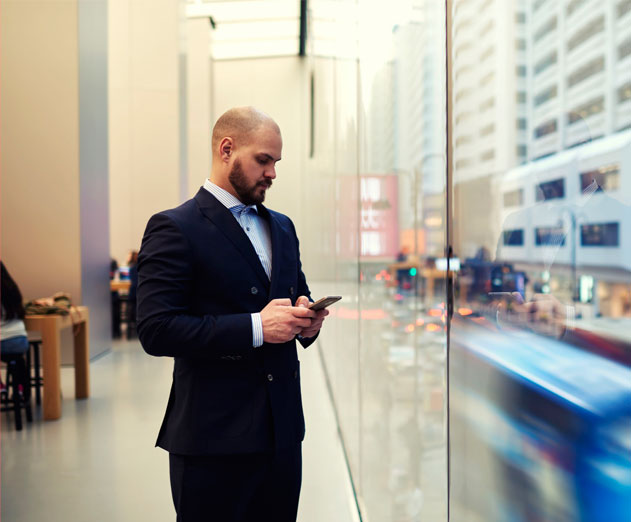 Why European Enterprises Risk Failure with Mobility Basics
(9/28/2016 2:04:30 PM)
In a new study, conducted by SOTI in collaboration with industry analyst firm Ovum, found fundamental failings and regional inconsistencies are playing havoc with European enterprises working to adopt mobility for strategic gains and derive value from mobile investments. Half of European businesses are failing to impose basic enterprise m...
Read More
---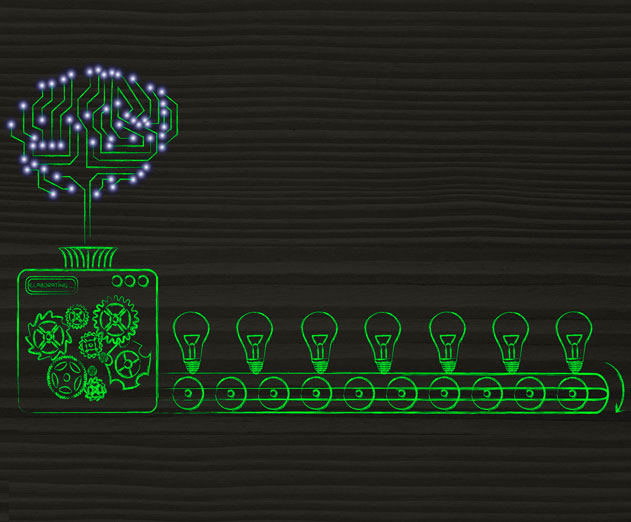 Splunk Harnesses Machine Learning for New Innovations
(9/27/2016 10:02:21 AM)
Splunk Inc. has released new versions of Splunk Enterprise, Splunk IT Service Intelligence (ITSI), Splunk Enterprise Security (ES) and Splunk User Behavior Analytics (UBA). Available on-premises or in the cloud, the newest versions of Splunk solutions leverage machine learning to make it faster and easier to maximize the value machine data can deli...
Read More
---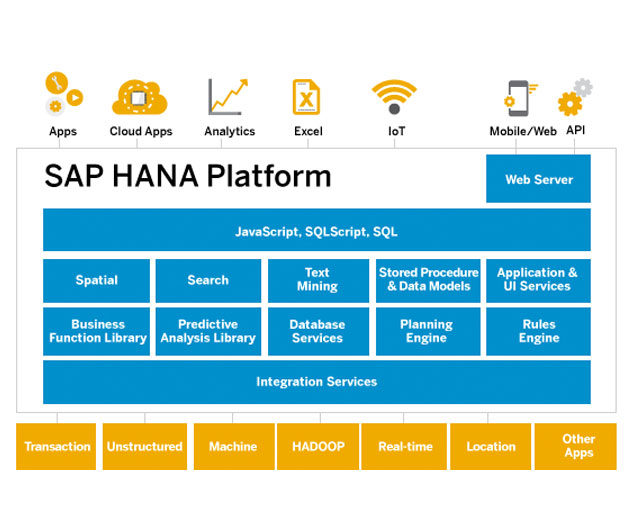 SAP Announces SAP HANA Express Edition
(9/23/2016 2:00:33 PM)
SAP SE has released SAP HANA, express edition, a streamlined, downloadable version of its in-memory platform optimized for fast and continuous development of data-driven applications. This latest release provides developers with ubiquitous access to the SAP HANA platform to build applications free of charge on a laptop or desktop, or in the cloud.T...
Read More
---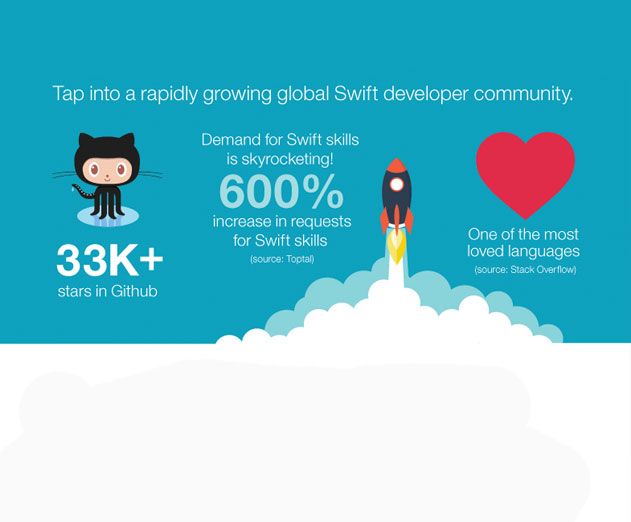 IBM Bluemix Runtime Makes Swift Ready for Enterprise
(9/22/2016 11:08:05 AM)
IBM has announced the IBM Bluemix Runtime for Swift, a production-ready Swift runtime on the IBM Cloud for public, dedicated and local deployments. With this release, IBM has made Swift ready for enterprise development. What's New: - Enterprises can now build next generation apps in Swift on both client and server-...
Read More
---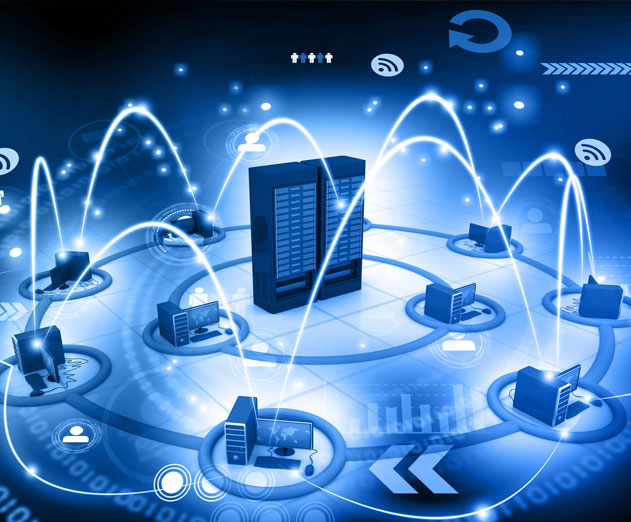 How Software Defined Networking Is Changing App Development
(9/8/2016 10:08:03 AM)
Midokura is a global software innovator in network virtualization founded in 2010. The co-founders began their careers building distributed systems for the world's preeminent e-commerce website: Amazon.com. Recognizing that companies around the world faced similar challenges and needed networking infrastructure not found in conventional netwo...
Read More
---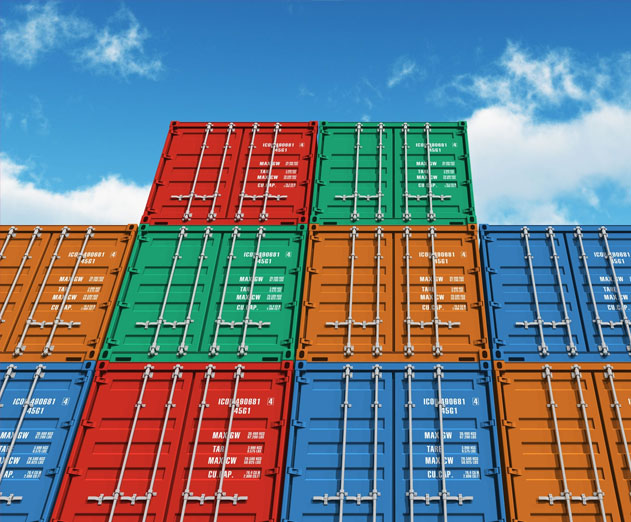 VMware Releases New Support for Production-Grade Containerized Applications
(9/4/2016 5:01:39 AM)
VMware has announced new capabilities of VMware vSphere Integrated Containers, which provides companies with a Docker compatible interface for running on existing vSphere infrastructure which can help simplify the delivery of containers and application services into production in virtual environments whether on-premises or in the public cloud....
Read More
---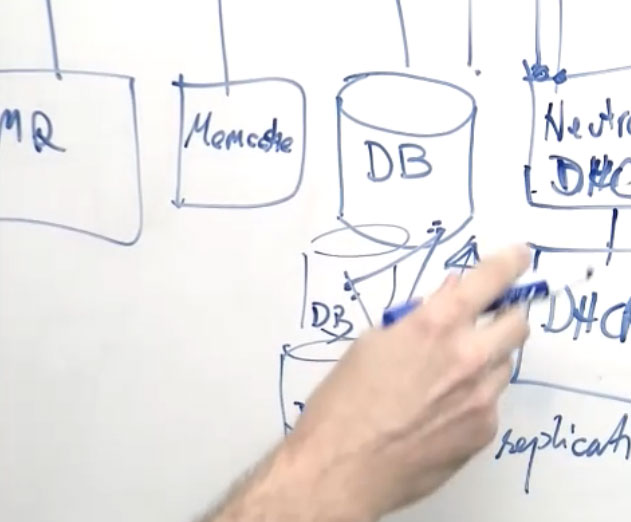 Release of VMware Integrated OpenStack 3 Is Based On OpenStack Mitaka
(9/1/2016 10:00:49 AM)
VMware made a number of announcements during its VMworld 2016 user conference in Las Vegas this week. Included is the availability of VMware Integrated OpenStack 3, the latest release of VMware's OpenStack distribution now based on the OpenStack Mitaka release. VMware has introduced new features to make deploying OpenStack ...
Read More
---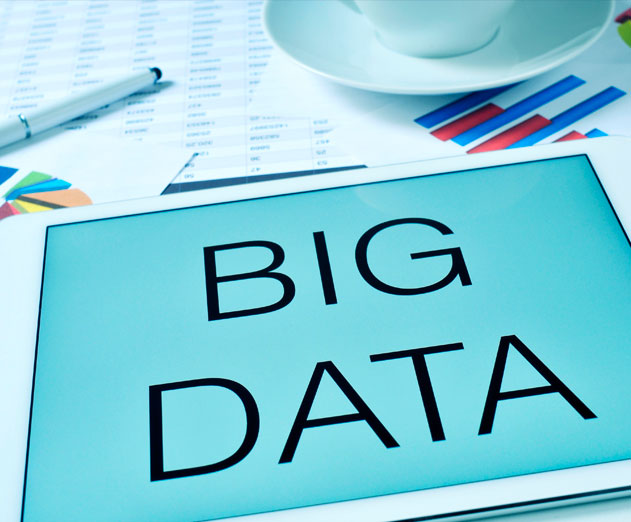 Big Data and Mobility: How Enterprise Resource Planning Is Being Reinvented
(8/31/2016 8:42:01 AM)
Although both mobile apps and big data analytics have become pivotal to business operations on a broad scale, one area of software development—enterprise resource planning (ERP)—has not historically been part of the revolution. Today, that is changing, as ERP developers recognize that their systems are perfect candidates for mobile-centri...
Read More
---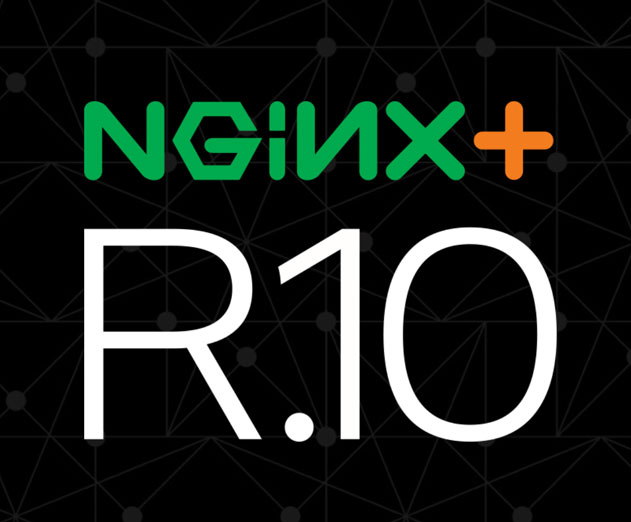 NGINX Plus Release 10 Lands
(8/29/2016 10:05:52 AM)
NGINX Plus R10 is NGINX's most significant release to date. NGINX Plus extends the open source NGINX software with advanced functionality and award‑winning support, providing customers with a complete application delivery solution. This latest release is the culmination of work the team has been putting in over the past year based on feed...
Read More
---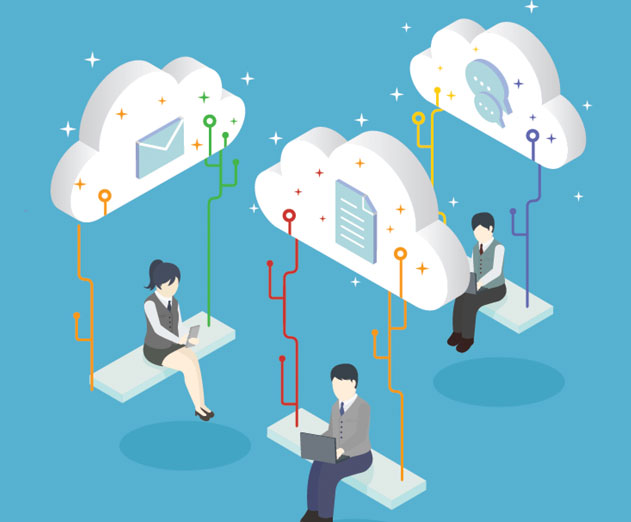 Report Indicates Consumer Software Seen as More Reliable Than Enterprise
(8/23/2016 12:00:47 PM)
ScaleArc has released the findings of a recent survey that the company says shows that consumer software is seen as more reliable than enterprise software. The survey polled 528 IT decision makers who work for companies that primarily deliver apps or services for other businesses (39 percent) or for consumers (32 percent). According to the rep...
Read More
---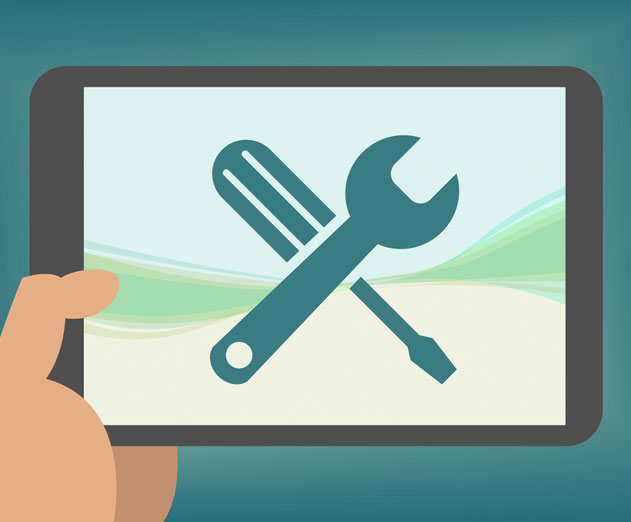 Assemble your Flat-Packed Composite App in No Time with Microservices
(8/21/2016 10:03:18 AM)
Sometimes the best ideas seem obvious. Why didn't I think of that, and how did we ever do without it? Microservices could do for software engineering what IKEA did for furniture making. If we can buy ready-made application components then custom apps can be built easier and faster. A quick definition: Microservices are ready-made, self-suffici...
Read More
---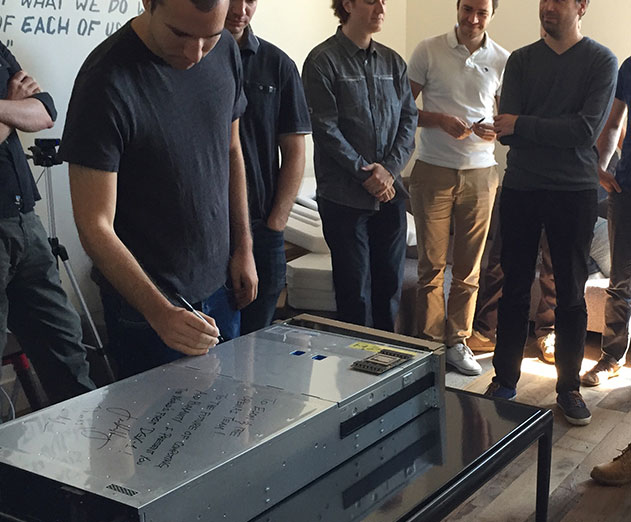 NVIDIA's CEO Just Hand Delivered the World's First AI Supercomputer
(8/17/2016 9:59:35 AM)
The world's leading non-profit artificial intelligence research team needs the world's fastest AI system.That's why NVIDIA CEO Jen-Hsun Huang hand-delivered the world's first AI supercomputer in a box, the NVIDIA DGX-1 to OpenAI in San Francisco."I thought it was incredibly appropriate that the world's first supercomputer dedicated to artificial in...
Read More
---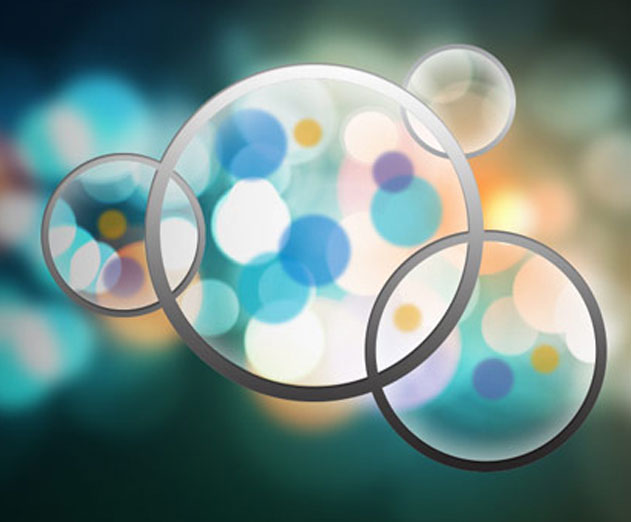 Yodlee Seeks to Demistify Financial Transactions With Machine Learning
(8/16/2016 8:02:10 AM)
Financial transactions are hard to read for end users, and in many instances the descriptions are ambiguous, which makes it difficult for users to recall the transaction when it shows up on bank or credit card statements. Envestnet | Yodlee's Transaction Enrichment tackles this problem by augmenting consumer financial transaction data by...
Read More
---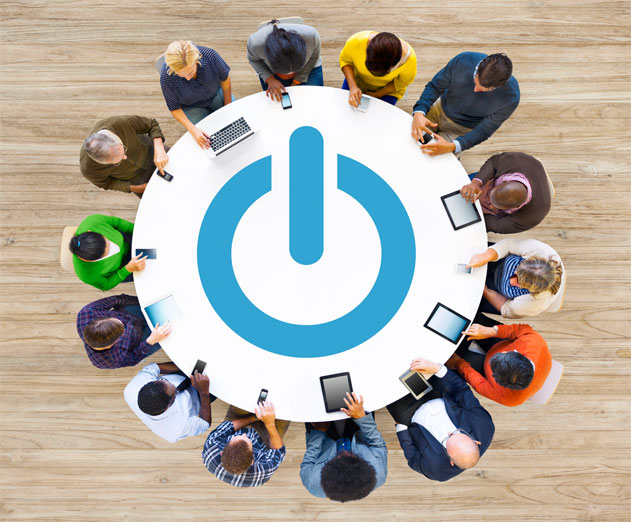 4 Ways Apps will Transform Enterprise Communication
(8/13/2016 10:00:00 AM)
For most businesses, employees are their most valuable asset. And yet, a recent Gallup poll reported that in 2015, a whopping 60+ percent of employees were either not engaged or were actively disengaged from their jobs. So why do employees feel disengaged? And how can mobile app development improve engagement? Employees often don't u...
Read More
---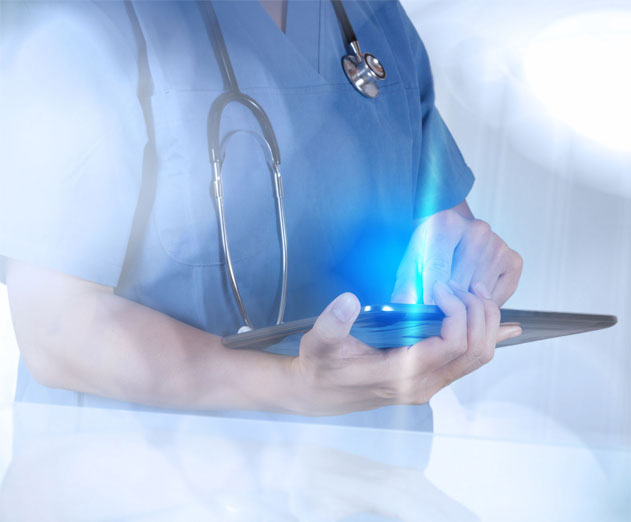 Kinvey and Redox to Accelerate Mobile Health Innovation
(8/12/2016 12:03:56 PM)
Health care providers face more challenges than most industries when it comes to digital and mobile innovation, including HIPAA compliance and legacy systems. mBaaS provider Kinvey and electronic healthcare record (EHR) API provider Redox seek to ease those challenges with a new mobile app solution that will provide faster, easier delivery of...
Read More
---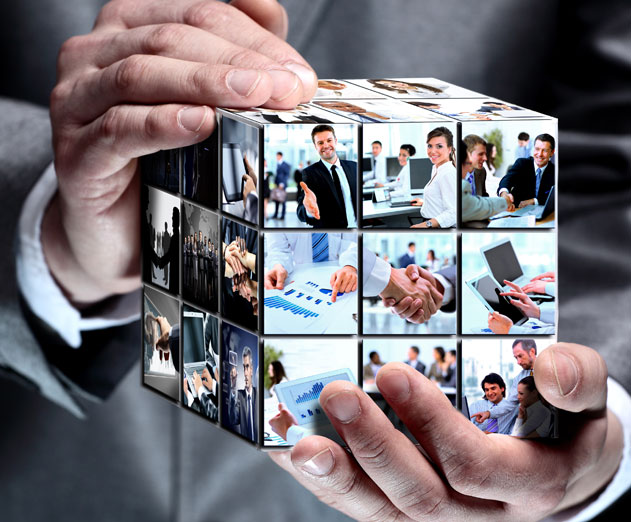 CIO's and Senior IT Respond to Digital Transformation Survey
(8/11/2016 12:02:40 PM)
QuickBase has released new research study on the state of digital transformation based on responses from CIOs, and senior IT and operations staff involved in their organizations' digital transformation efforts. The QuickBase Digital Transformation Survey offers insights into the current state and progress of digital transformation for organizations...
Read More
---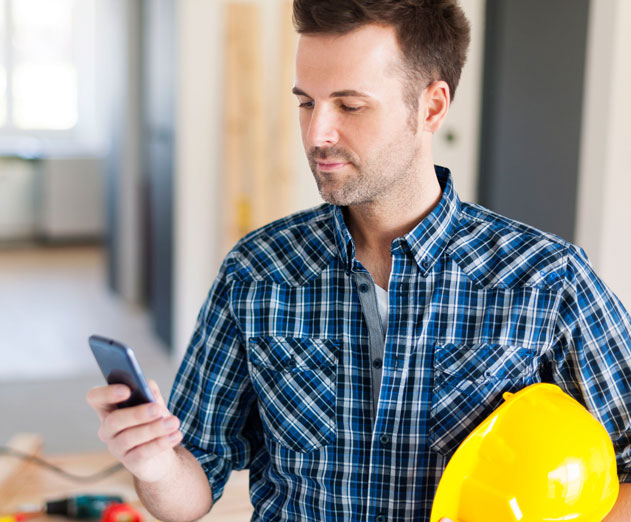 How Field Workers Use Industrial Mobile Apps in Real World Environments
(8/10/2016 11:01:23 AM)
Retriever Communications is a provider of mobile automation solutions for industrial enterprises and has announced the results of a recent study to investigate the effectiveness and efficiency of existing usability heuristics for mobile applications when applied to the industrial sector. The research examined the experiences of field technicians in...
Read More
---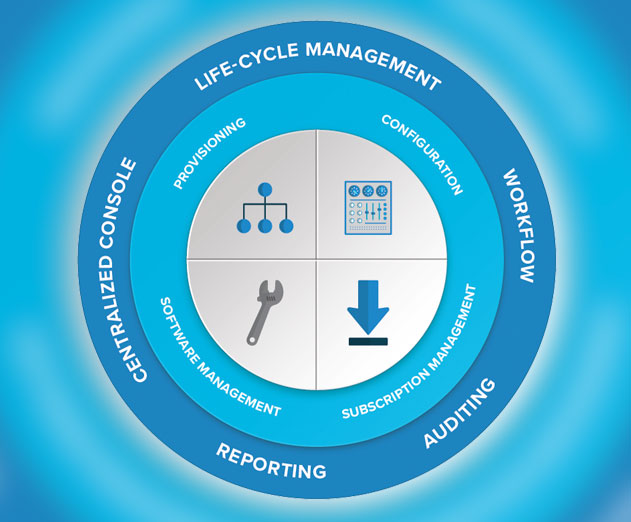 Manage Your Red Hat Systems With the New Satellite 6.2
(8/9/2016 3:00:34 PM)
Red Hat has announced the general availability of Red Hat Satellite 6.2, a systems lifecycle management tool across physical, virtual, and private and public cloud environments. Red Hat Satellite 6.2 now enables users to run Red Hat Enterprise Linux Atomic Host as a compute resource, as well as directly deploy containers to the Red Hat Enterprise L...
Read More
---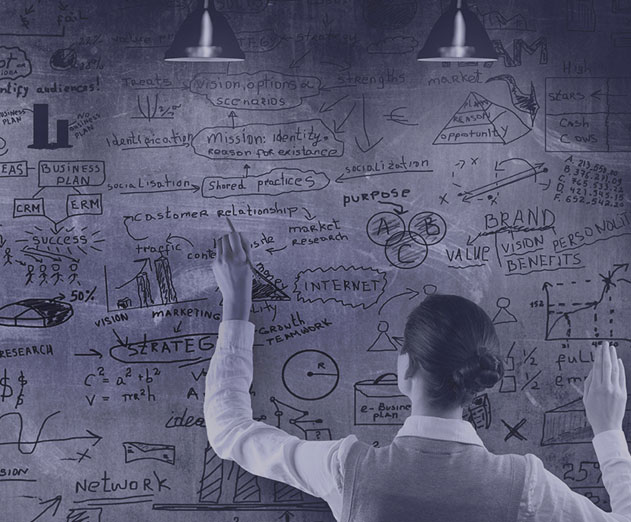 Built.io Makes MBaaS Customizable With 3.0 Update
(8/9/2016 8:00:14 AM)
Built.io Backend 3.0 is the latest update to Built.io's award winning mobile Backend-as-a-Service (MBaaS) product. With this announcement, Built.io Backend becomes the industry's most flexible enterprise backend for application development, says Matthew Baier, COO.Typical MBaaS requires the application developer to deploy a separate application ser...
Read More
---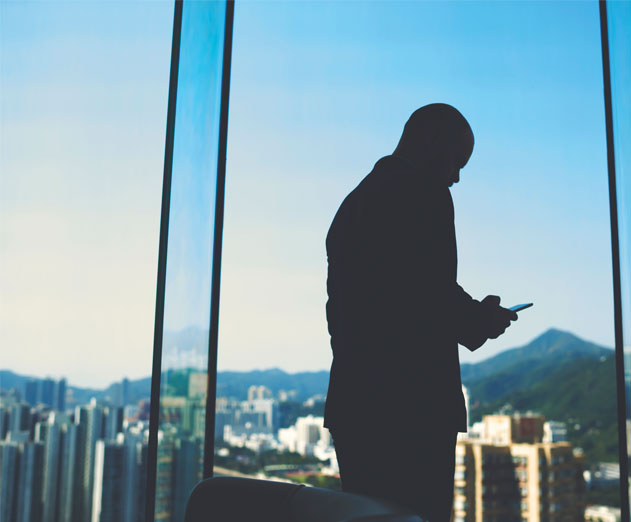 Five Must Haves for Mobile App Success in the Enterprise
(8/2/2016 3:17:21 PM)
From Facebook Messenger's bots to the recent Pokémon Go craze, mobile apps are becoming the vehicles for some of the most disruptive consumer technologies today. Yet, enterprise mobile innovation continues to lag behind. As Gartner reported in June, the average mobile enterprise application development budget is actually shrinking.The ent...
Read More
---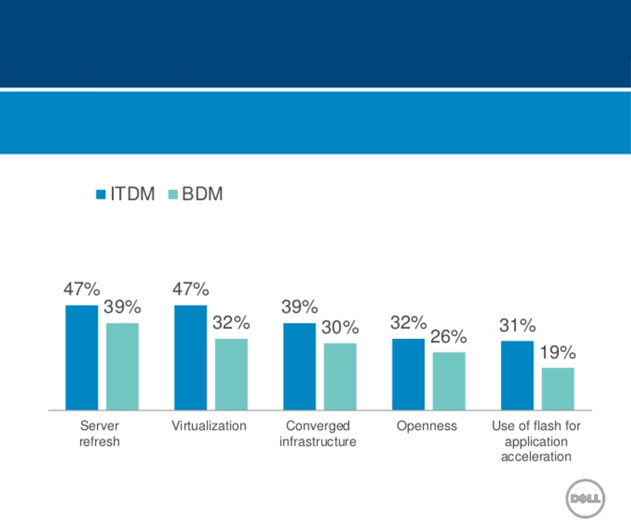 Dell Just Released the State of IT Trends for 2016
(8/1/2016 3:14:16 PM)
Dell has released the results of its State of IT Trends 2016 global study conducted to quantify how business decision makers (BDMs) and IT decision makers (ITDMs) are evaluating and considering technology - related to major industry trends - to address business objectives. The survey also sought to understand how business and IT leaders' perception...
Read More
---