Android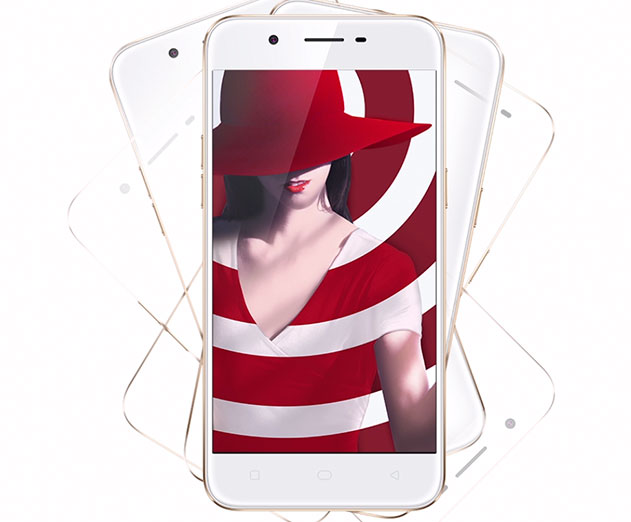 OPPO is the smartphone company you may have never heard of
(3 days ago)
OPPO is a global electronics and smartphone technology company that you may not have ever heard of before. Based out of Dongguan, China, OPPO is currently leading the Chinese smartphone according to their 2016 3Q report with over 25.3 million units sold ousting big brand names like Apple and Xiaomi from the top of the ladder. At that volume of sale...
Read More
---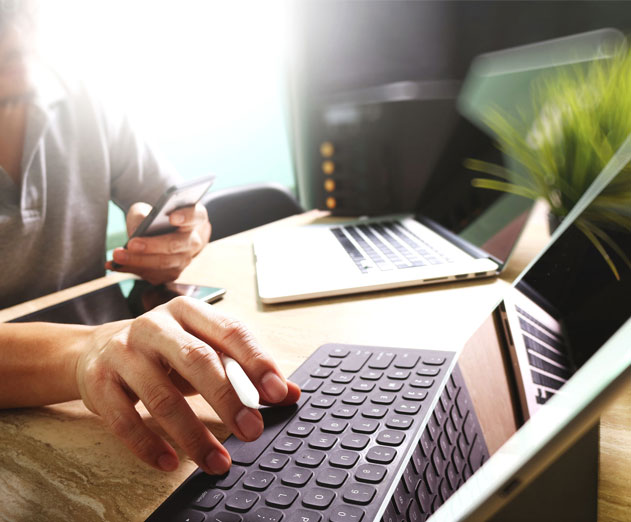 Should you buy or build a mobile app for your business?
(11/11/2016 9:11:41 AM)
The question of whether a company should Buy or Build a mobile app for their business is often portrayed as a binary choice between picking an off-the-shelf app/solution, or building a custom solution from scratch, using an in-house developer team or contracted 3rd party. The Build vs Buy landscape has many more options. Organizations looking ...
Read More
---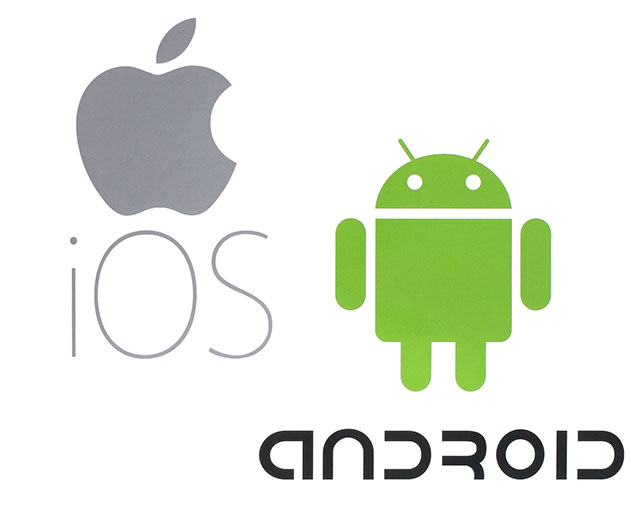 New data from Fiksu shows Android value is rising
(10/11/2016 1:09:00 PM)
Android and iOS have been competing for mobile marketing dollars for years. Fiksu DSP has spent nearly half a decade tracking costs and measuring competition across the ecosystem through its indexes, helping marketers interpret and understand the trends. Fiksu DSP's new iteration of its indexes, to be released every month, measures month-over-month...
Read More
---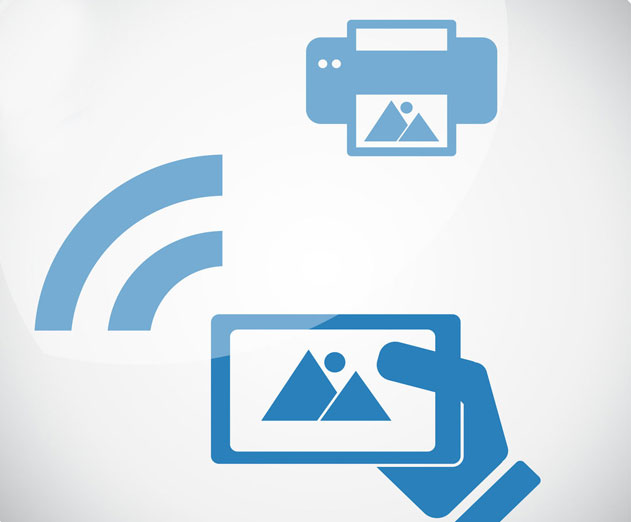 In-App Print Capabilities: What it Means and Why It Matters
(9/23/2016 9:00:03 AM)
The realm of mobile development has come a long way, and it's only getting better – just ask Gordon Moore.Moore, one of the founders of Intel Corporation, came up with an eponymous rule of thumb in 1965 called Moore's Law. App developers are all familiar with this simple rule – if not by name, then by understanding; its basic tenet has driven the c...
Read More
---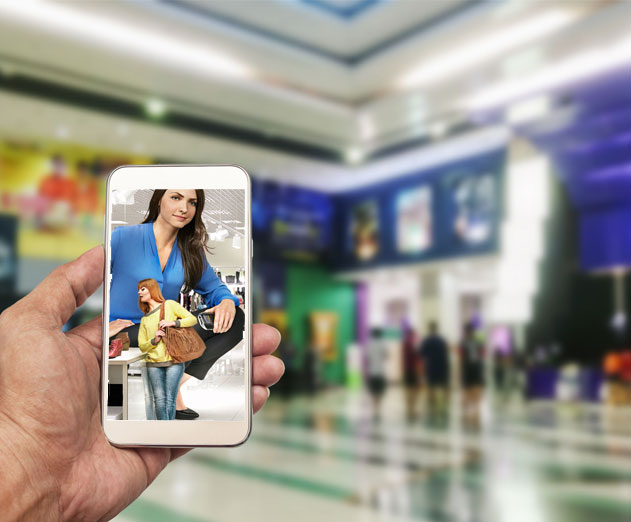 Discussing Android OS in the Enterprise With Zebra Technologies
(9/6/2016 8:03:54 AM)
We recently spoke with Bruce Willins, engineering fellow at Zebra Technologies, to discuss the versatility and power of the Android OS and how it's used at an enterprise level in retail, manufacturing, supply chain and more. ADM: Who is Zebra Technologies and what does the company do? Willins: At Zebra, we make businesses ...
Read More
---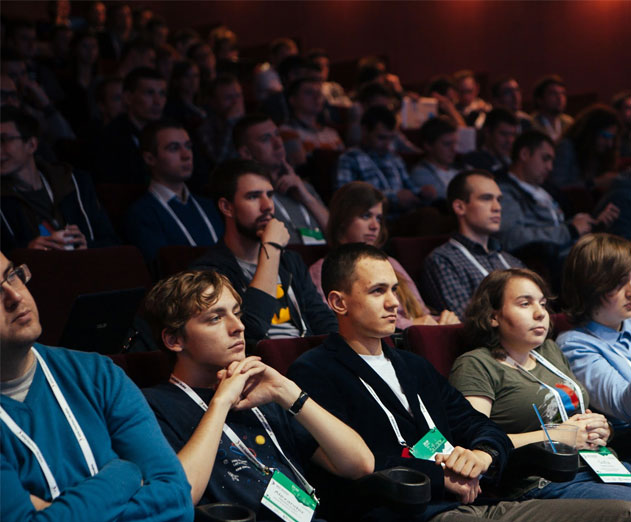 Google Developer Group's DevFest Season Kicks Off
(9/2/2016 7:30:03 PM)
The Google Developer Group kicked off its annual DevFest season on September 1, offering a series of developer community-run events which will be happening over a three month period.Google Developer Group (GDG) chapters from around the world will host #DevFest16 events which bring together local developers to exchange knowledge, share ideas, and fo...
Read More
---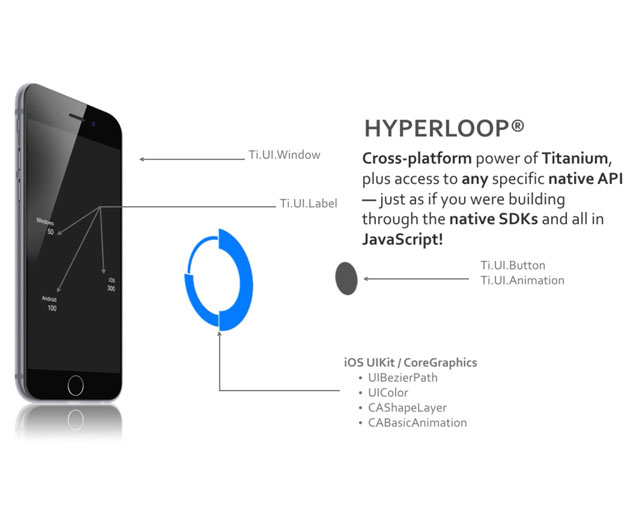 HyperLoop Lets You Access All Native Mobile API's Using Javascript
(8/13/2016 1:00:08 PM)
Appcelerator has announced the GA release of Titanium SDK 5.4.0, Appcelerator CLI 5.4.0, and Appcelerator Studio 4.7.0. The highlight of these releases is the introduction of Hyperloop, which provides the ability to directly access 100% of all native APIs via JavaScript.Jeff Haynie with Appcelerator explains, "With Hyperloop, the need for OS-specif...
Read More
---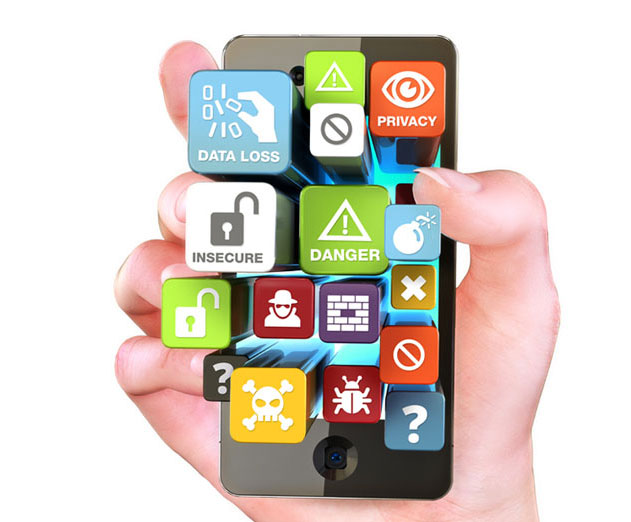 Enterprise Mobile Threat Update for Q3 2016 Arrives
(8/11/2016 1:02:46 PM)
Appthority has released it Enterprise Mobile Threat Update for Q3 2016, which provides insight into the mobile threat landscape over the last quarter.Appthority's Enterprise Mobile Threat Team monitors and researches the latest mobile risks that are direct threats to the enterprise. The data is compiled into the quarterly Enterprise Mobile Threat U...
Read More
---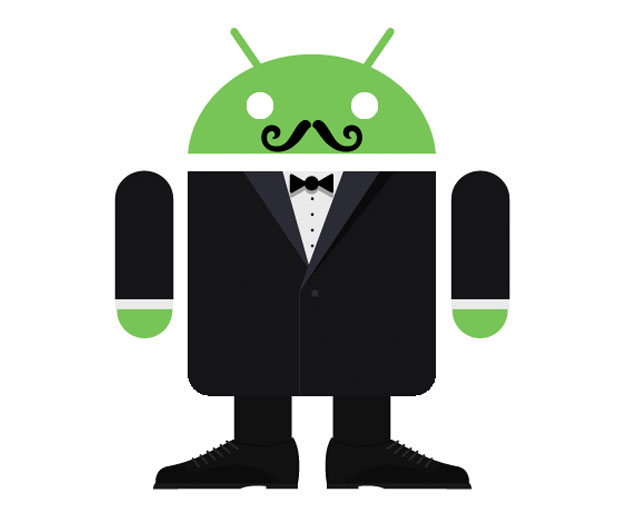 Android Test Butler - White-Glove Service for Automated Mobile Tests
(8/8/2016 4:23:16 PM)
At LinkedIn, automated testing is a key component of our new strategy for releasing mobile applications with greater frequency. As we developed the new LinkedIn Android app that we launched late last year, we found that our tests had a major problem: our testing environment itself was unreliable, so our tests failed intermittent...
Read More
---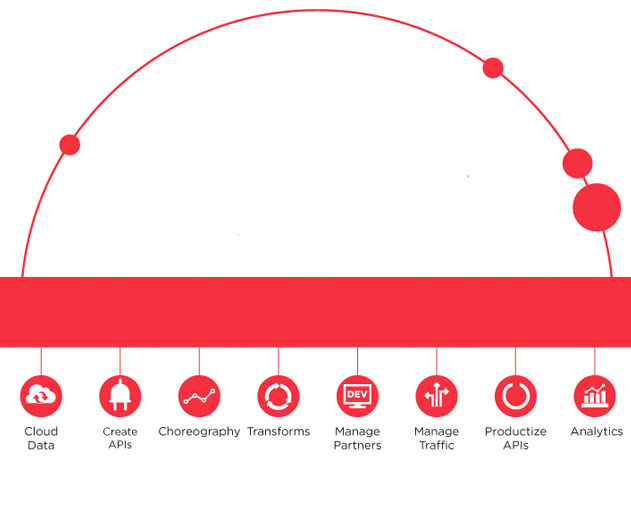 TIBCO Software Released New Mashery API Management Platform
(7/31/2016 1:01:01 PM)
TIBCO Software has launched the TIBCO Mashery Enterprise API platform, which provides an API lifecycle management solution that allows users to create, integrate, and manage APIs. Mashery Enterprise is available as a SaaS subscription.The Mashery Enterprise platform solution allows users to create, scale, monitor, and distribute their APIs. It expo...
Read More
---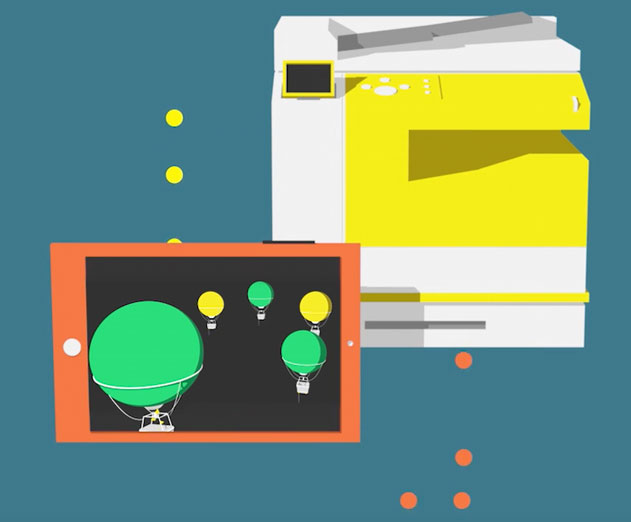 Mopria Alliance Announces App Challenge for Android App Developers
(7/29/2016 7:43:20 AM)
The Mopria Alliance is reaching out to Android app developers with a new app competition. Co-sponsored by BeMyApp, the Mopria PRINTanomics Android App Challenge offers an online challenge designed to recognize the most innovative Android apps with mobile printing capabilities. You can register or learn more about the contest at http://appsthat...
Read More
---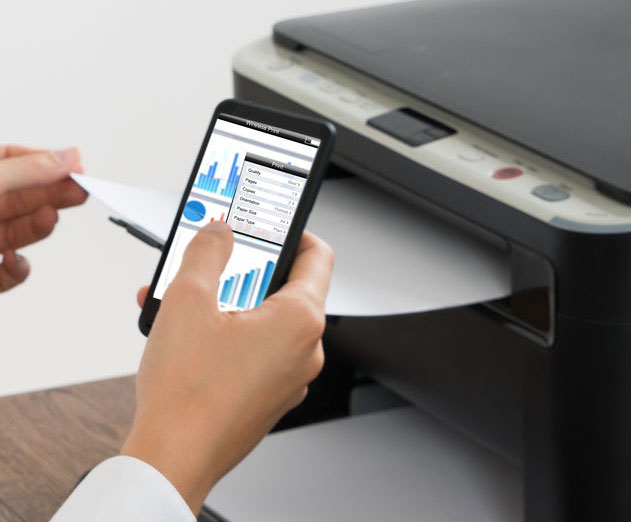 The Latest on the Android Print API for Enabling Print In Your Mobile App
(7/9/2016 8:12:12 AM)
We recently announced that we are working with the Mopria Alliance to conduct research into app publishers' adoption and integration of print capabilities within Android apps. Included as part of the research is a short survey on developer interest and actual integration of print into apps (you can take the survey at the end of this artic...
Read More
---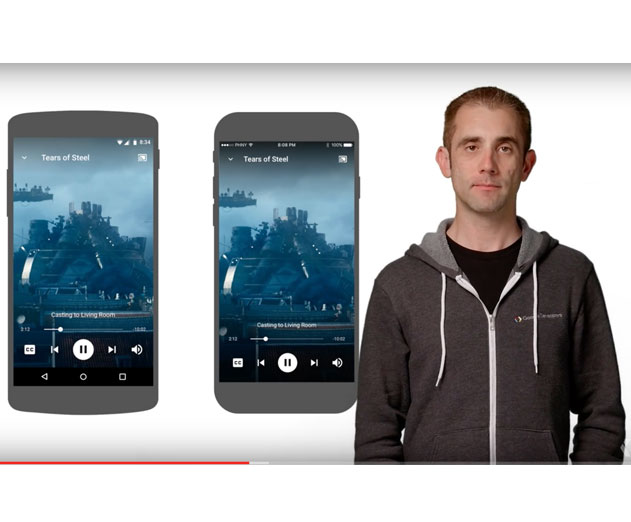 Google Releases Google Cast SDK for Android and iOS
(7/1/2016 5:42:10 PM)
At Google I/O, The new Google Cast SDK was announced at Google I/O this year with the stated goal of making development for Google Cast quicker, more reliable, and easier to maintain. Included was the introduction of full state management that helps developers implement the right abstraction between an app and Google Cast. Google has now annou...
Read More
---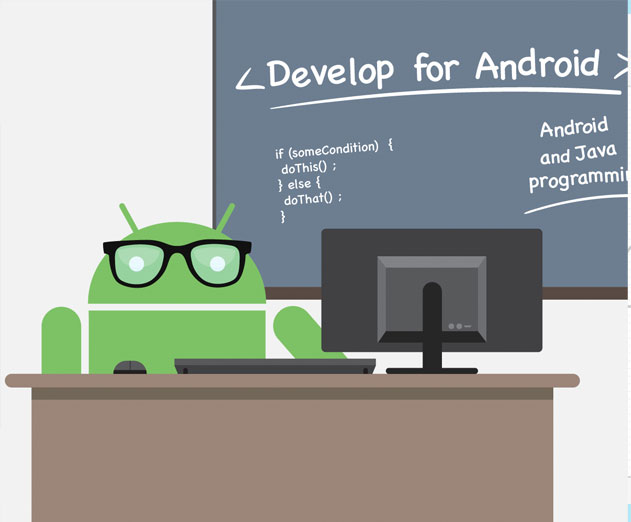 Earn Your Android Basics Nanodegree From Google and Udacity
(6/23/2016 1:02:32 PM)
Google and Udacity are launching a new Android Basics Nanodegree offering a series of courses and services that introduce Android app creation to those unfamiliar with Android app development. The program costs $199US per month.Participants can learn at their own pace how to use Android Studio to design app user interfaces and implement user intera...
Read More
---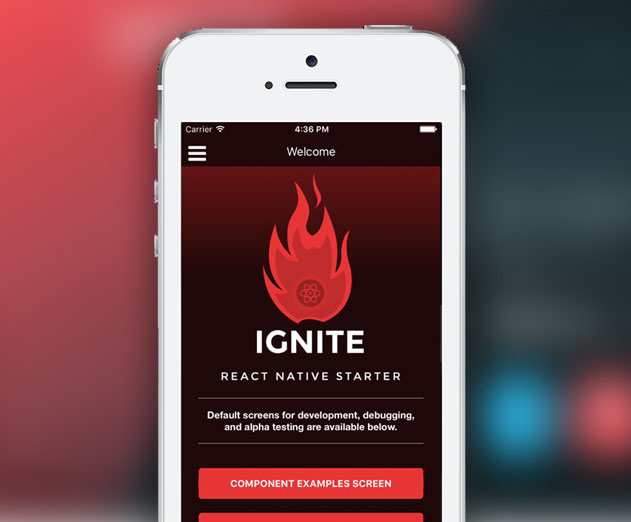 A Deep Dive Into Infinite Red's Ignite for React Native Apps
(6/20/2016 9:40:07 AM)
Facebook's React Native has been exploding in the mobile dev scene, but the onboarding process has always been a bit of a problem for some developers. We recently sat down with Gant Laborde, the Technical Lead at Infinite Red to chat about their new tool "Ignite", which is a new generator for React Native apps.ADM: Foundation first, why use React N...
Read More
---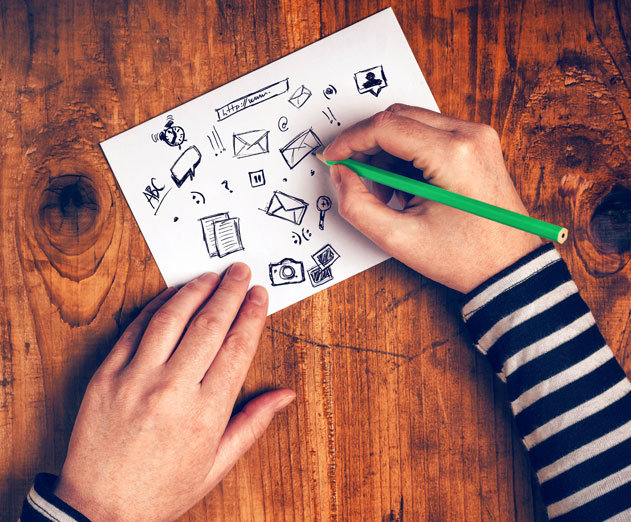 New Tools Help App Designers and Developers Work in Sync
(6/18/2016 10:01:58 AM)
Building apps takes a team. And for a team to be effective they need to work well together. Unfortunately, UI designers and developers often have a hard time communicating with each other since, in some ways, they speak a completely different language.Because of this disconnect, the application development process typically hits a snag when the tim...
Read More
---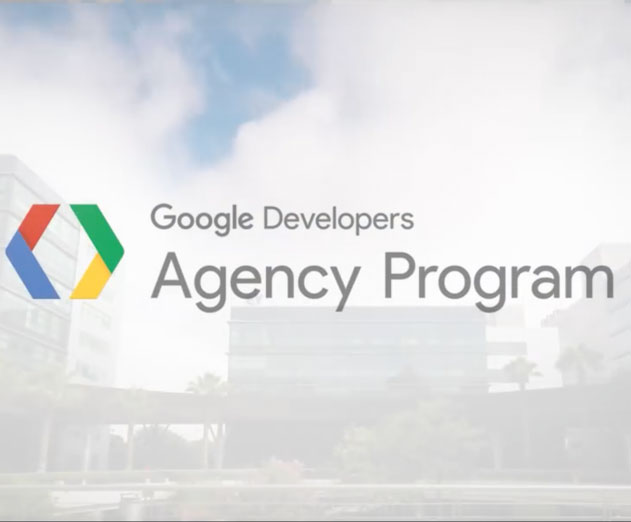 Google Announces First Group of Certified Google Developers
(6/9/2016 9:02:24 AM)
Last December Google created the Google Developers Agency program, a global initiative by the Google's Developer Relations team to work more closely with app development agencies by providing personalized training through local events and hangouts, dedicated content, priority support from product and developer relations teams, and early access to u...
Read More
---
Mopria Alliance Conducts Research into the Adoption of Print in Mobile Apps
(6/9/2016 8:02:24 AM)
We are working with the Mopria Alliance to conduct research into the adoption and integration of print capabilities within Android apps. Included as part of the research is a survey on developer interest and actual integration of print into their apps (you can take the survey at the end of this article without leaving this page.) The Mopri...
Read More
---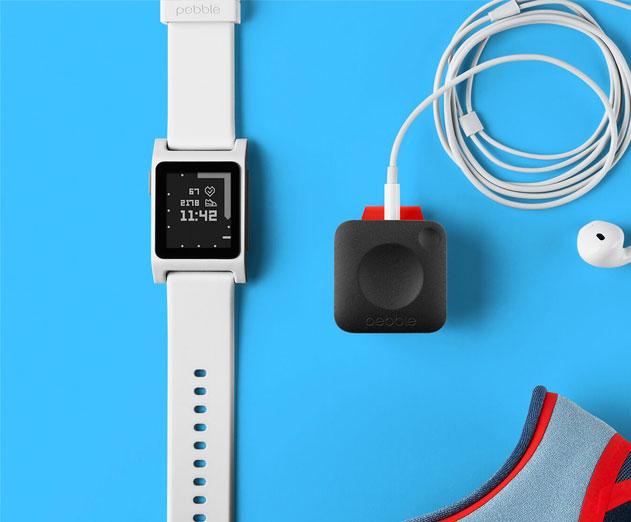 Pebble Core is Built on Top of Android And Will Integrate Amazon Alexa
(6/5/2016 2:01:41 PM)
Pebble has announced that it has integrated Amazon Alexa with its upcoming Pebble Core wearable, bringing Amazon's voice services to the 3G-connected wearable device. Pebble Core is the company's first foray into a non smartwatch wearable device featuring 3G, WiFi, Bluetooth, GPS, an accelerometer, two programmable buttons, a headphone jack, a...
Read More
---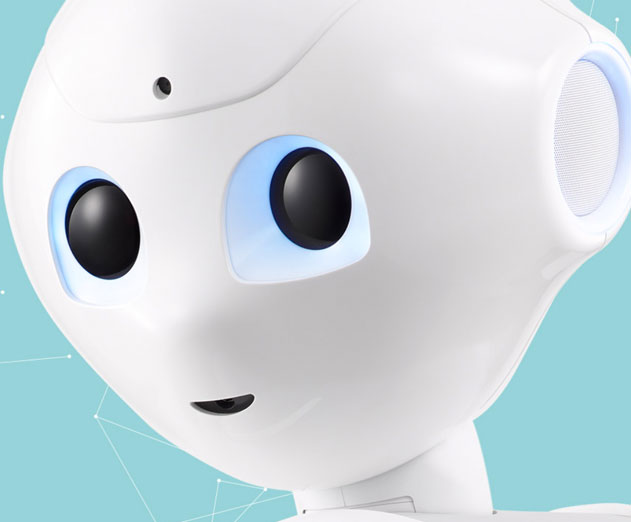 SoftBank Robotics Releases Android SDK for Pepper Humanoid Robot
(5/30/2016 8:02:13 AM)
SoftBank Robotics has announced that its humanoid robot Pepper will support the Android operating system and presales of models for developers will begin in July 2016. Ahead of the presales launch, SoftBank Robotics is offering a beta version of the Pepper SDK for Android Studio that enables the development of RoboApps on the Android platform.The S...
Read More
---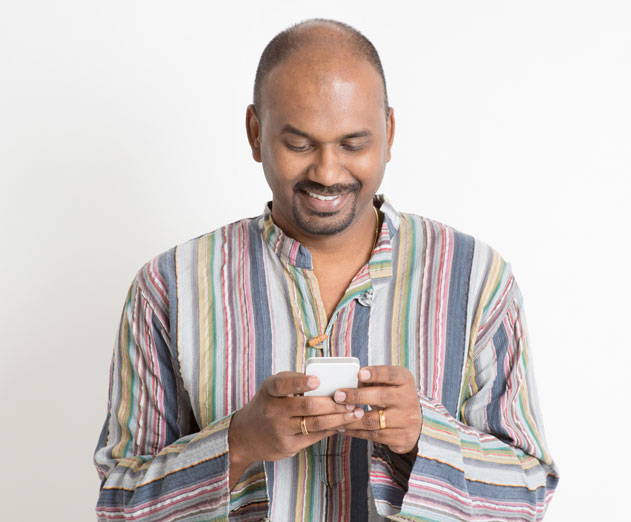 Appboy Study Finds Android Apps Have Higher Retention Rates than iOS Apps
(5/20/2016 11:31:43 AM)
Appboy has released its latest data report, Spring 2016 Mobile Customer Retention,covering user retention rates by day (also known as Day N, N-Day, or classic retention numbers). The report offers a comprehensive examination of mobile app retention, analyzing data from more than 300 apps globally and over 300 million user profiles to provide detail...
Read More
---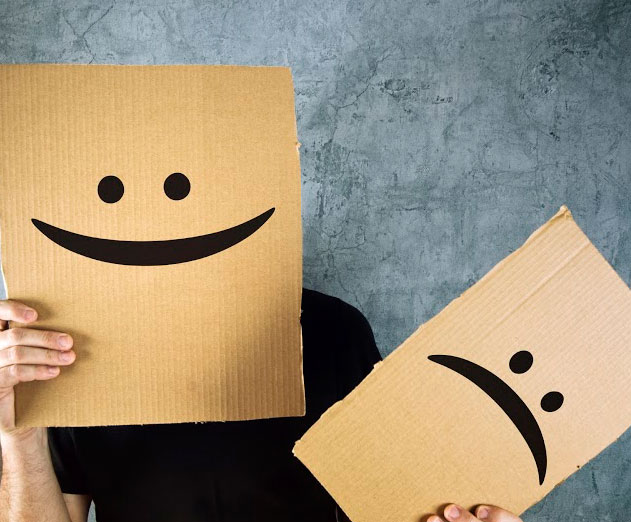 Conversocial Offers Ability to Respond to Negative Google Play App Reviews at Scale
(5/19/2016 3:11:49 PM)
Conversocial is partnering with Google to offer Android app publishers the ability to resolve issues from Google Play Store reviews at scale. The integration with Google Play provides the opportunity for app developers to immediately read and respond to app reviews left by consumers in real time directly within the Conversocial platform. The i...
Read More
---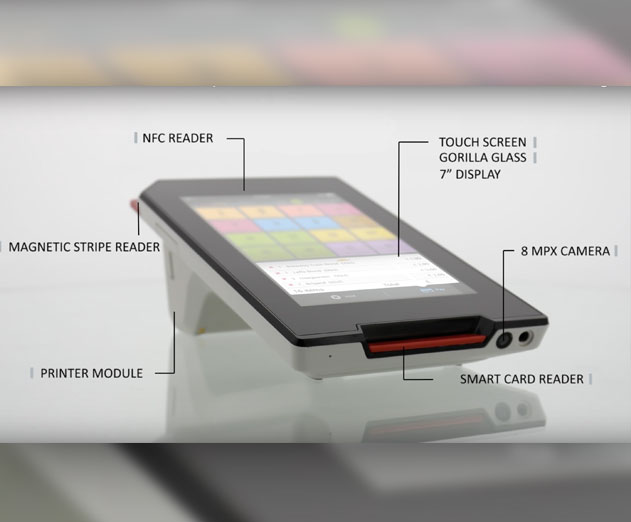 AEVI Introduces New Android Based Point of Sale Device
(5/9/2016 11:06:09 AM)
AEVI has launched a new portable payment terminal product based on the Android operating system. The tablet point of sale (POS) device, called 'Albert', gives companies a platform to manage a range of business functions and accept a number of different forms of secure payments. The Albert POS device provides the ability for retailers to custom...
Read More
---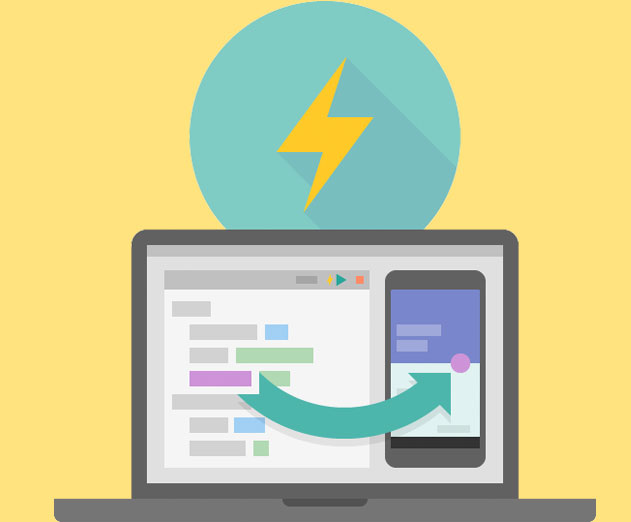 Stable Release of Android Studio 2.1 Supports Android N Developer Preview
(4/28/2016 10:07:06 AM)
The stable release of Android Studio 2.1 is now available and includes updates to the platform's IDE wizards, build system and Android Emulator. The Android Studio development team says that the latest release provides access to new features and APIs of the developer preview including the new Jack compiler and Java 8 language support. Android Studi...
Read More
---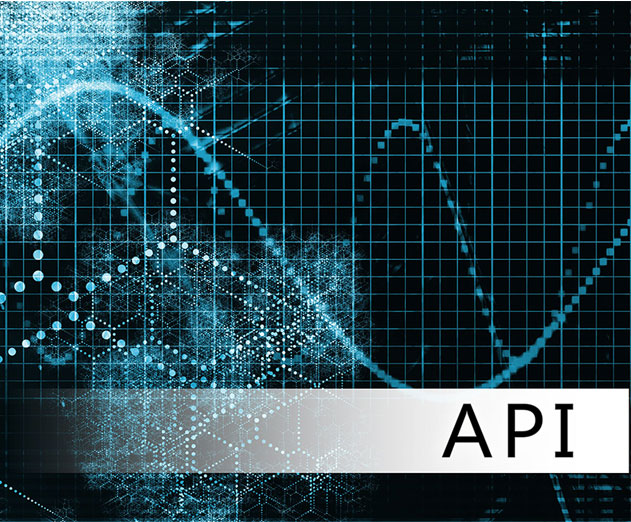 Android N Developer Preview 2 Includes New Vulkan 3D Rendering API
(4/26/2016 12:37:16 PM)
Among the top new features of the recently released Android N Developer Preview 2 is Vulkan, a new 3D rendering API which Google helped to create as a member of the Khronos Group. Vulkan is a new generation graphics and compute API that provides high-efficiency, cross-platform access to modern GPUs used in a wide variety of devices from PCs a...
Read More
---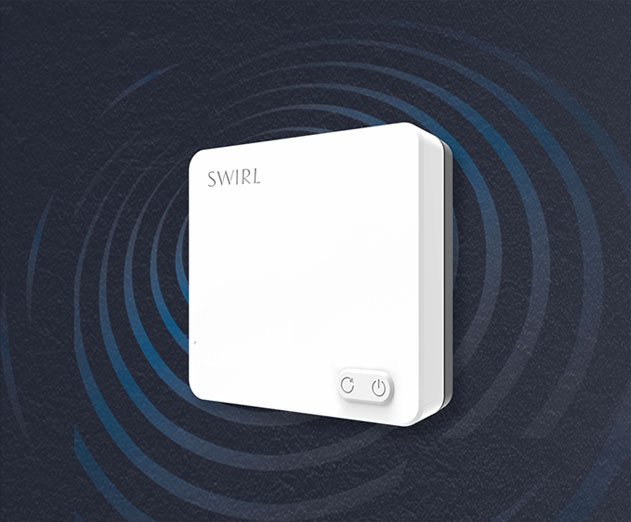 Swirl Networks Announces Support for Google's Eddystone Beacon Technology
(4/20/2016 2:06:36 PM)
Swirl Networks has announced that its company's solutions now fully support the Google's Eddystone-EID beacon broadcast frame adding to Swirl's existing support for Eddystone formats including Eddystone-URL, which allows Google Chrome users to access URL's relevant to their surroundings, and Eddystone-UID, an open beacon format that supports Androi...
Read More
---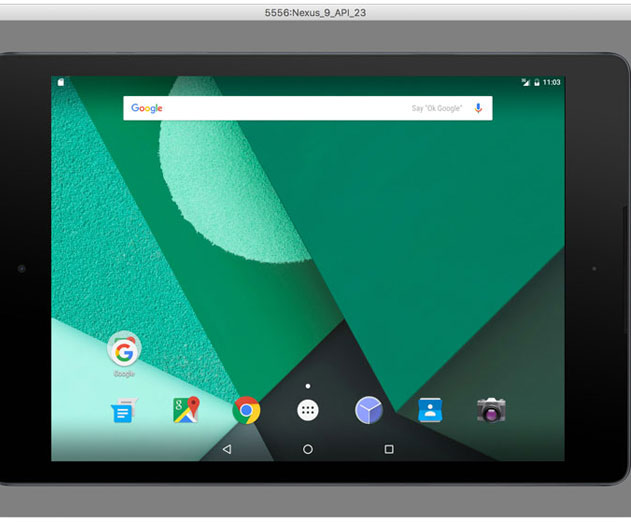 Android Studio 2.0 Now Available
(4/11/2016 1:05:29 PM)
Android Studio 2.0 has been released allowing developers to build apps for the Android platform, including phones and tablets, Android Auto, Android Wear, and Android TV. It is the official IDE from Google including a code editor, code analysis tools, emulators and more. Android Studio 2.0 includes the following new features for Android develo...
Read More
--- 2016 Android Experiments Google I/O Challenge
(3/28/2016 9:06:29 AM)
Last year the Android developer team launched Android Experiments offering a showcase of creative Android projects that provides the opportunity for any Android developer to submit their own experiments to the gallery. The team has now announced the Android Experiments I/O Challenge which offers a chance for developers to win a trip to Google ...
Read More
---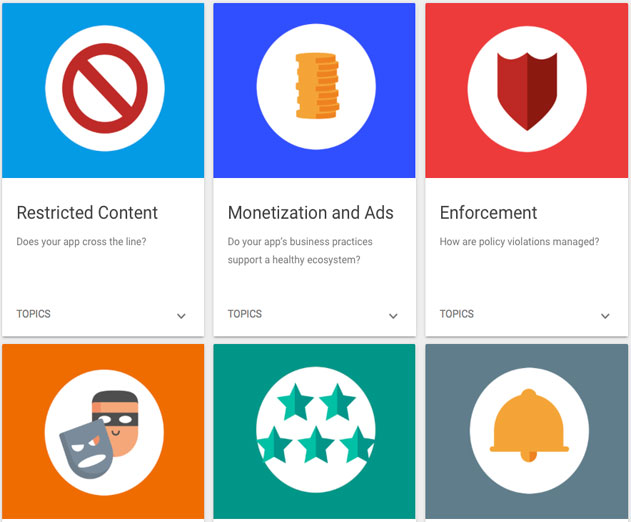 Updates Made to Google Play Developer Policy Center
(3/9/2016 1:20:44 PM)
When you have one of the two largest app marketplaces in the world, it's a tall order when making sure there is an ongoing positive experience for both users and app developers. The is the responsibility the Google Play team and its Developer Program Policies face in maintaining an app ecosystem through educating the Android developer community and...
Read More
---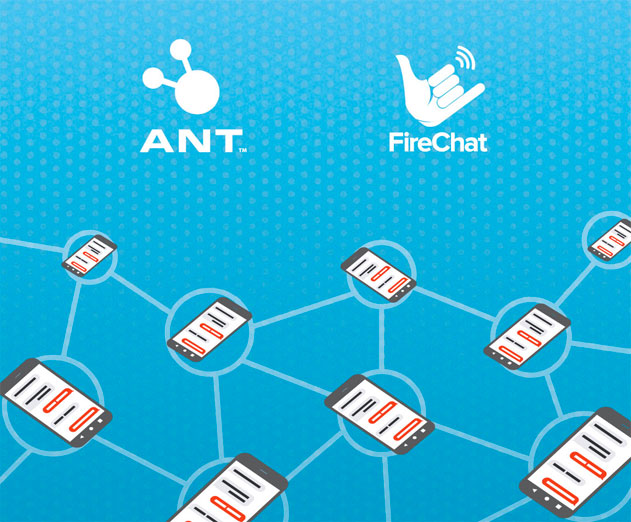 Why OpenGarden's FireChat Android App Has Adopted ANT
(2/24/2016 3:05:55 PM)
We recently visited with the OpenGarden development team to talk about their FireChat app, which enables communication among very large groups, in real-time. The app utilizes ANT, an ultra low power (ULP) wireless networking protocol that enables direct connections between many popular products/devices on the market. ANT can be found in everything ...
Read More
---