Apps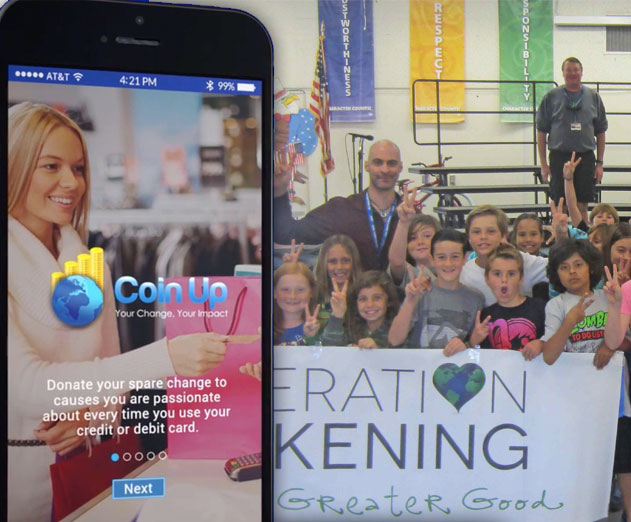 Celebrities are collecting spare change for their charities using Coin Up app
(11/18/2016 8:53:13 AM)
When celebrities align with a cause they are passionate about, people notice. In doing so, their efforts can make a major impact by bringing awareness to the charity organizations they support or lead. Four celebrities in particular who are lending their name to charity organizations are making it even easier for their fans to engage in t...
Read More
---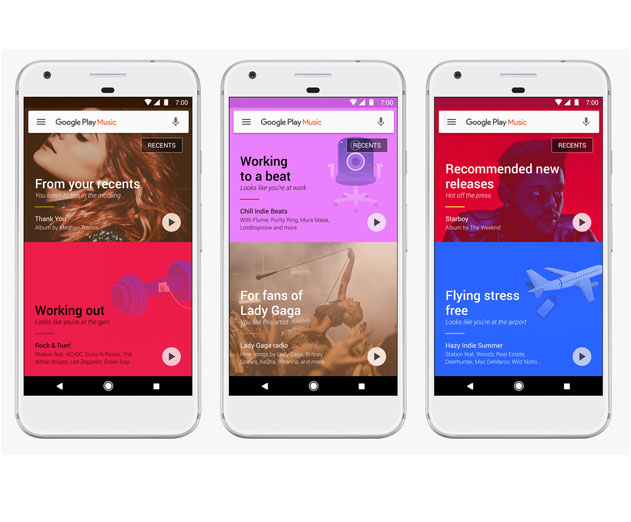 Introducing the new Google Play Music
(11/14/2016 10:58:50 AM)
Editors note: Submitted by Elias Roman, Lead Product Manager, Google Play Music Whether reminding you to leave to catch your flight, helping you find pictures of your daughter's recital, or suggesting the right Smart Reply, Google builds tools that help you make the world of information more accessible and useful. And at Google ...
Read More
---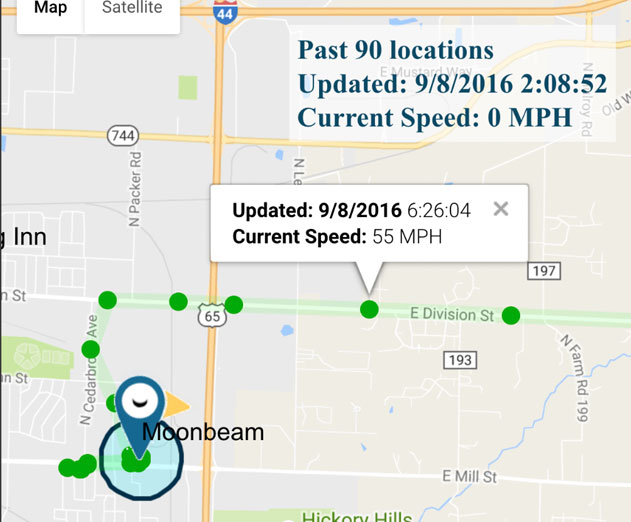 Chirp GPS unlocks their app so free users can GPS track people in real time too
(10/29/2016 8:34:36 AM)
Moonbeam Development has released an update to it's popular Chirp GPS tracking app for mobile that incorporates some much anticipated features, including real-time tracking for everyone - even free users of the app."It makes more sense to give everyone using Chirp GPS the ability to see each other in real-time, regardless of a subscriptio...
Read More
---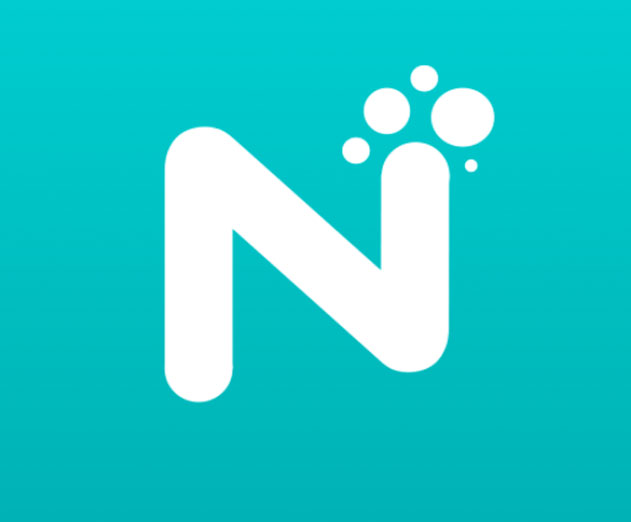 Dolby's Narrate app lets you add voice-overs to videos
(10/13/2016 10:12:02 AM)
The new Narrate app by Dolby will amaze iPhone users the way the renown sound quality lab has delighted cinema fans and home audiophiles for years. Narrate allows iPhone users to become storytellers by adding their own voice to videos on mobile devices.Here's what Narrate can do:- Add personalized narration so you can tell your own story.- Remove b...
Read More
---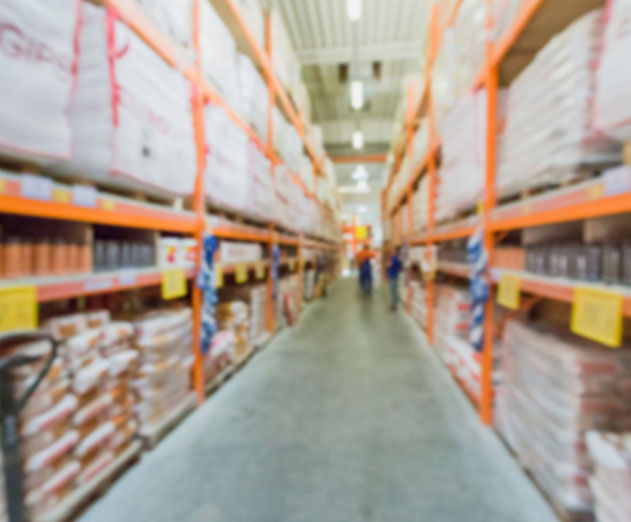 New app provides real-time visibility into inventory, in transit and on hand
(10/5/2016 8:00:22 AM)
Elementum, a platform that connects companies to supply chains, has expanded its field of end-to-end supply chain apps with the release of their latest app named the Inventory app. The Inventory app now has the capabilities to:- Acquire Inventory from suppliers worldwide- Ship their inventory them to their needed warehouses- Manage all of their ava...
Read More
---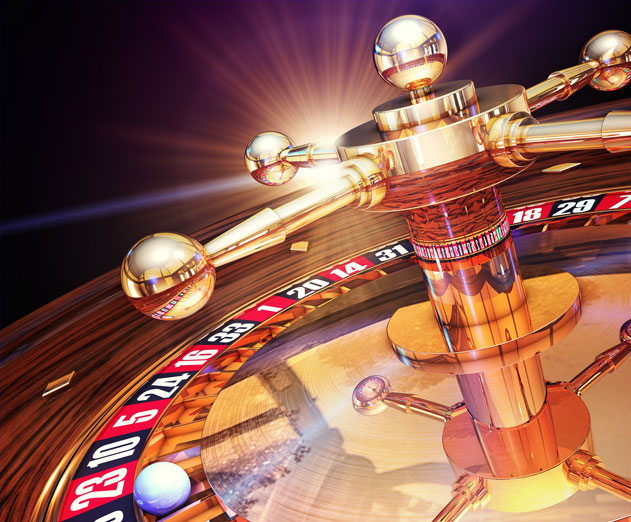 The Future Looks Bright For Mobile Betting
(9/21/2016 7:05:33 AM)
Adoption and engagement of quickly advancing digital technology has fundamentally changed the structure and use of consumer markets across the Internet over the last 10 years, and this is particularly true in the world of sports betting apps for Android and responsively designed, web-hosted betting platforms.Along with flipping the percen...
Read More
---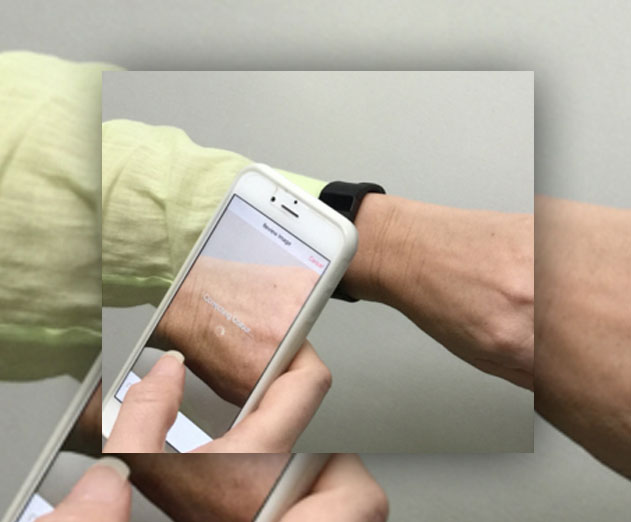 Catching up With the Developer of the New Microskin App
(9/8/2016 12:16:23 PM)
The company Microskin just launched one of the most sophisticated skin matching iPhone apps in the app store. Microskin creates personalized, color-matched line of waterproof "second skin" products. We caught up with the developer of the app, Don Fletcher of Vinclaro Pty Ltd. to discuss his history in the app store, and a bit about his approa...
Read More
---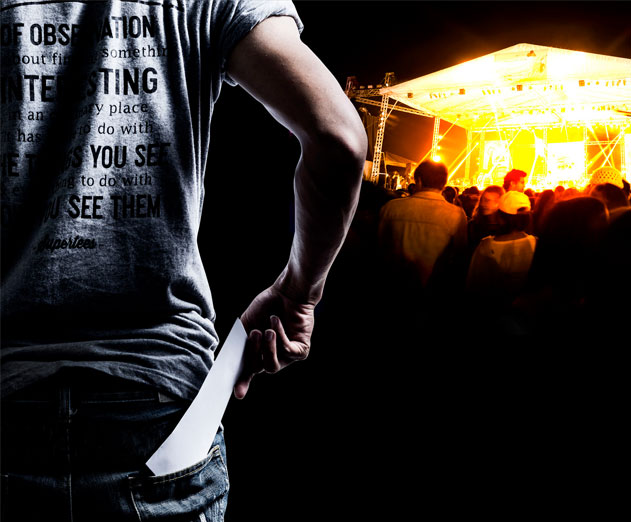 NFL Ticket Data Report and TicketIQ App Launch
(8/25/2016 4:02:45 PM)
When mobile application TiqIQ was founded six years ago, it began collecting data from 500,000 historical events, 100,000 active events and over one million ticket buyers every month. All this with one goal in mind: to create true transparency in the ticket-buying marketplace. This idea of a transparent marketplace comes to reality as TiqIQ relaunc...
Read More
---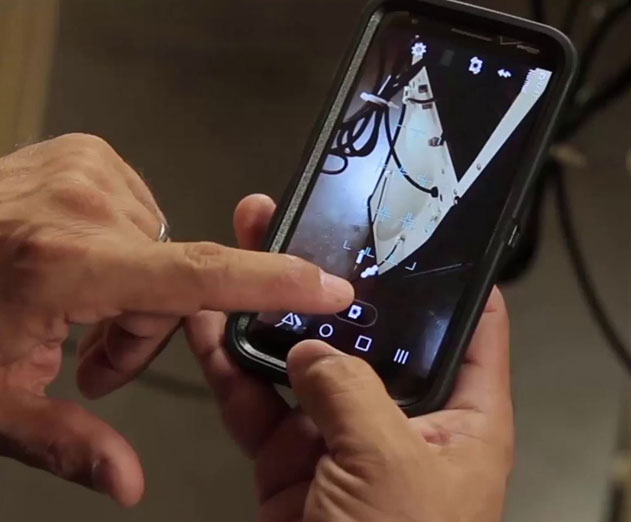 New Canvas 8 App Wants Your Data
(8/4/2016 7:28:11 PM)
Gartner estimates U.S. businesses spend $35 Billion each year filing and retrieving paperwork, McKinsey estimates that 45 percent of work can be automated. To address this, Canvas is announcing a comprehensive refresh to its App and updates to its cloud-based mobile platform with Canvas 8 - simplifying how businesses collect, share and learn from t...
Read More
---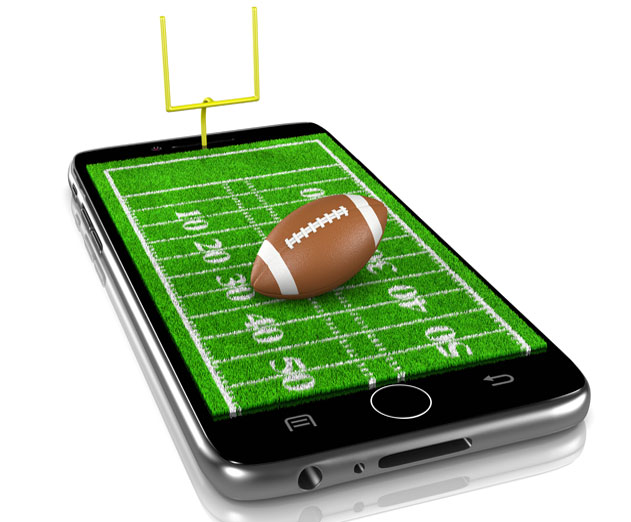 Must Have Apps for this Sunday's Big Game
(2/5/2016 10:59:53 AM)
(Contributed By Amazon Appstore Editors) More than 110 million viewers are expected to tune in to watch this Sunday's Big Game, making it the biggest sporting event in the country. However, preparing for the game starts well before Sunday. After a long, exciting season, two teams will battle it out in the trenches while the rest of the country...
Read More
---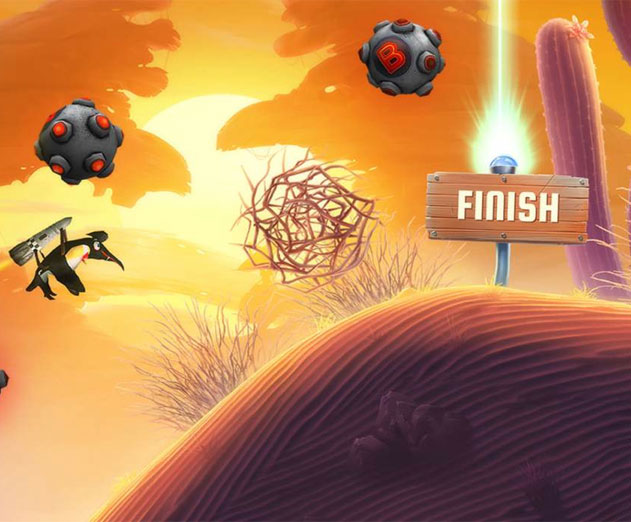 Small Giant Games Hits It Big With Debut Title Hitting One Million Downloads in Six Days
(5/25/2015 7:18:36 AM)
Oddwings Escape, a debut mobile app game title by Finnish developer Small Giant Games, has hit the one million players mark globally since its launch in the App Store on Thursday May 14th. The game is available as a free download and has been topping the App Store charts around the world, reaching the top 10 iPhone games chart in 73 countries and t...
Read More
---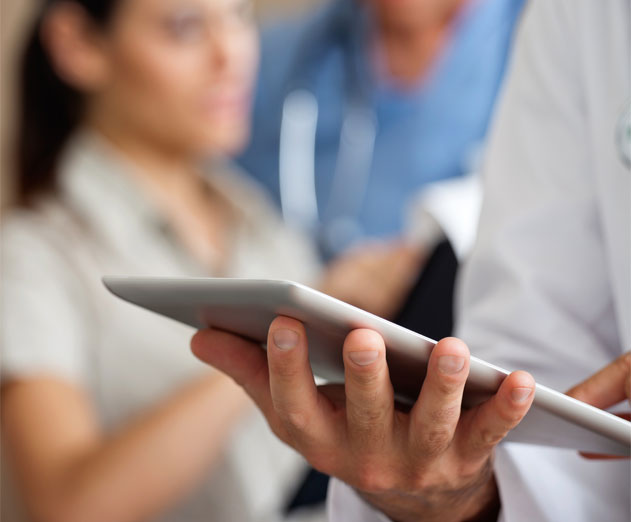 Three HIPAA Safeguards You Need in Place When Building An App Today
(2/4/2015 12:38:08 PM)
If you're building the next mhealth or wearable technology, you've no doubt grappled with the challenge of determining whether you need to be HIPAA compliant or not. HIPAA is the Health Insurance Portability and Accountability Act, the federal law that mandates how patient data is stored, handled and utilized. With changes to the leg...
Read More
---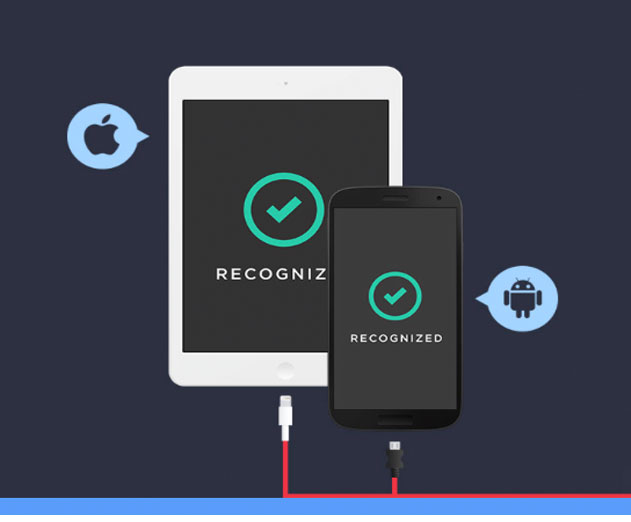 NowSecure App Testing (formerly ViaLab) Launches New Mobile Application Security Testing Suite
(1/23/2015 10:00:52 AM)
NowSecure App Testing (formerly ViaLab) has announced its new mobile application security testing suite, available in both a free and paid version.The mobile application security testing suite speeds up the process of identifying vulnerabilities and risks for third-party and custom mobile apps. The platform helps developers locate problems such as ...
Read More
---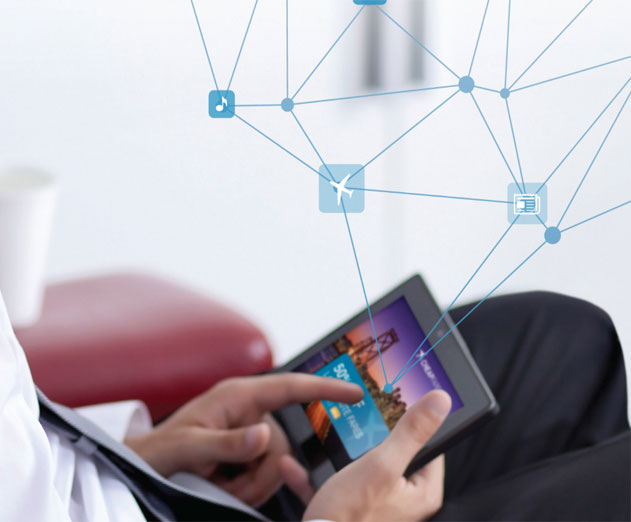 Flurry's State of Mobile Report Shows Apps Being Used More than Ever!
(1/6/2015 5:04:52 PM)
Flurry'€™s latest annual State of Mobile report highlights overall app usage grew by 76% in 2014 as mobile still shows strong signs of growth.Mobile's rapid pace of growth that is occurring was largely driven by consumer adoption of mobile in 2014, has Shopping and Productivity apps experiencing triple-digit growth. More and more, time spent i...
Read More
---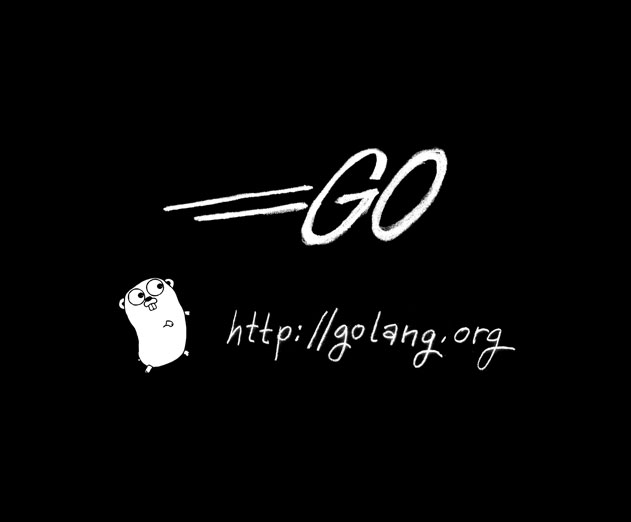 New Launch Of Google Go 1.4
(12/16/2014 8:00:41 AM)
Google Go 1.4 just launched and it offers exclusive Android support. The latest version had just been released after the previous version 1.3 was unveiled six months ago. Go 1.4 delivers compatibility and gives its users the ability to run without change and compile.The Go programming language includes a host of features. Google Go 1.4 has new...
Read More
---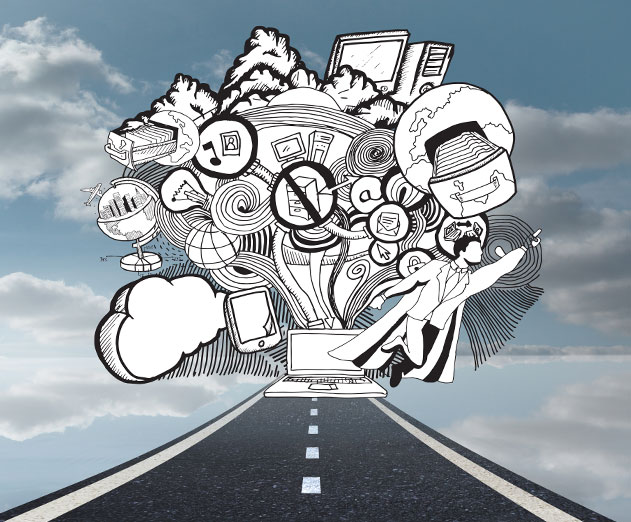 Application Readiness: The Key to Surviving OS Disruption
(12/15/2014 7:56:35 AM)
Microsoft's recent Windows 10 announcement is surely causing stress among IT departments – especially for those who have yet to complete Windows 7 migration. New technological advancements are paving the way for faster operating systems (OS) updates and version releases, at an extraordinary pace that IT departments cannot keep up with. And with agi...
Read More
---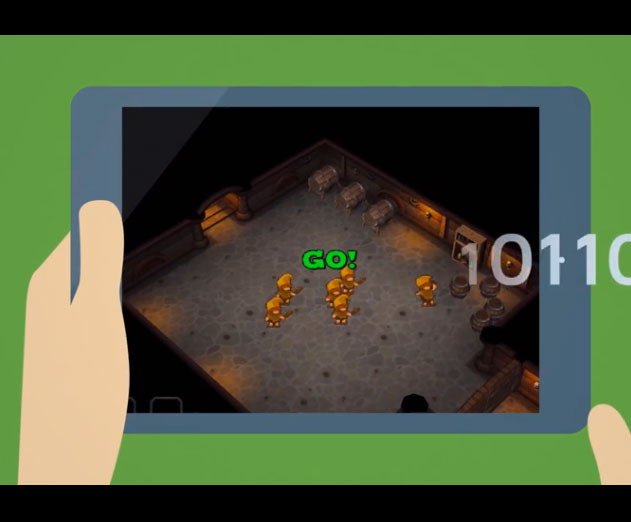 deltaDNA Unveils New deltaCrunch Training Game
(12/13/2014 3:00:15 PM)
deltaDNA just unveiled deltaCrunch, a new Match3 game. The deltaCrunch new Match3 is a training game available within the deltaDNA platform. The training game has been designed for developers as a training aide in best practice for game personalization and analytics. deltaDNA is an analytics and game personalization platform.Mark Robinson...
Read More
---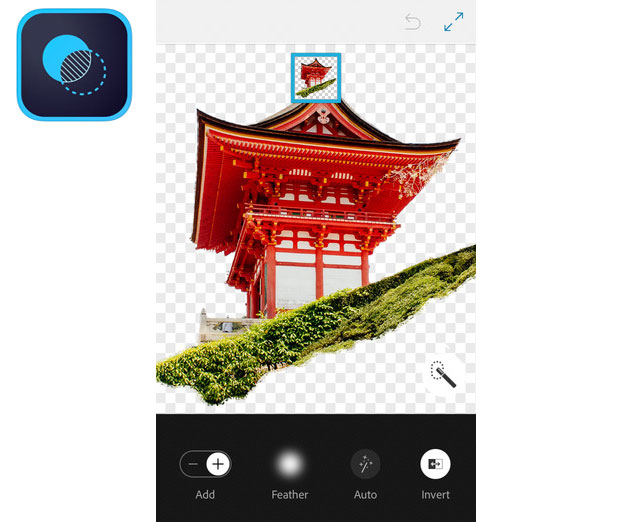 New Release of Photoshop Mix 1.4 by Adobe
(12/13/2014 12:00:38 PM)
Adobe's new Photoshop Mix 1.4 features are easy-to-use for mobile and Photoshop. Both Photoshop and mobile are conveniently crafted for mobile editing on the iPhone and iPad. The features include the ability preview generation and iOS 8 elements faster. Users can also access Auto Crop which analyzes images. Auto Crop also makes recom...
Read More
---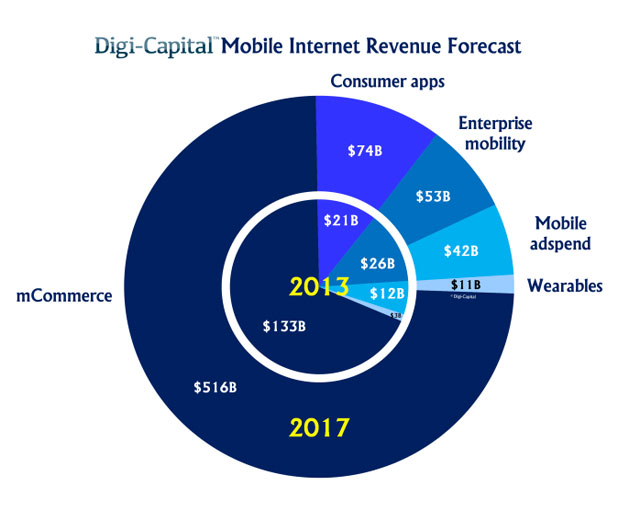 App Stores And App Distribution Drive The $700B Mobile Internet
(12/13/2014 7:00:40 AM)
Mobile internet revenue are expected to more than triple to $700 billion by 2017 and app stores and app distribution are one of the main drivers to this area. Digi-Capital released results that over $19 billion has been invested in the last 12 months. There are currently 32 billion-dollar mobile Internet companies to date.Consumer ap...
Read More
---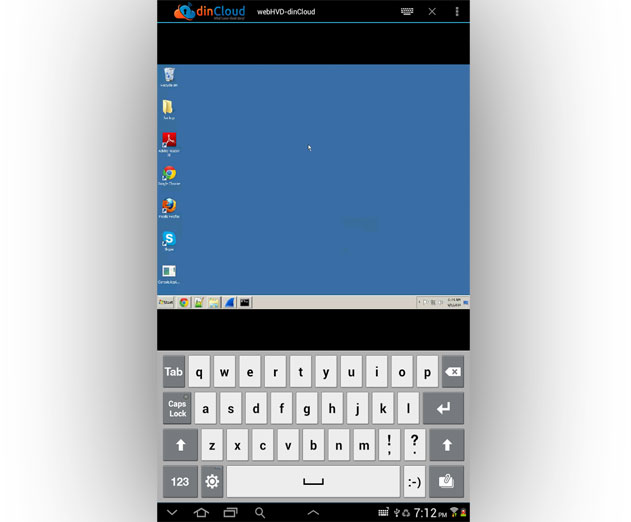 Control Your Windows Desktop with dinCloud's WebHVD Android App
(12/12/2014 11:00:11 AM)
dinCloud just released its HTML5-based hosted virtual desktop solution called WebHVD. WebHVD will also be available on Android devices, downloadable for free at the Google Play store. dinCloud is a cloud service provider.WebHVD by dinCloud allows for users to access not only its Windows Desktop Service but now offers access to the Androi...
Read More
---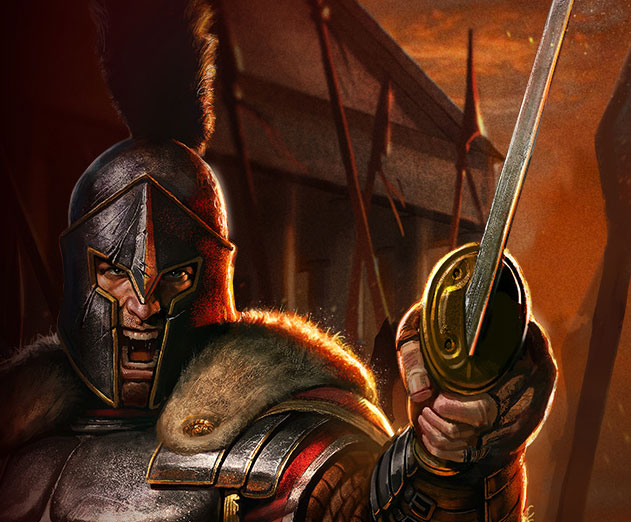 Machine Zone Spends $40 Million to Market Game of War and It Pays Off
(12/12/2014 8:21:07 AM)
The 2014 US App Store/Google Play marketplace review took a look at the times spent at #1. The charts listed reviews of both the Top Grossing charts and which titles received the top spots for over 90 percent of this year. The 2014 US App Store/Google Play marketplace review revealed that "Clash of Clans" held the top spot...
Read More
---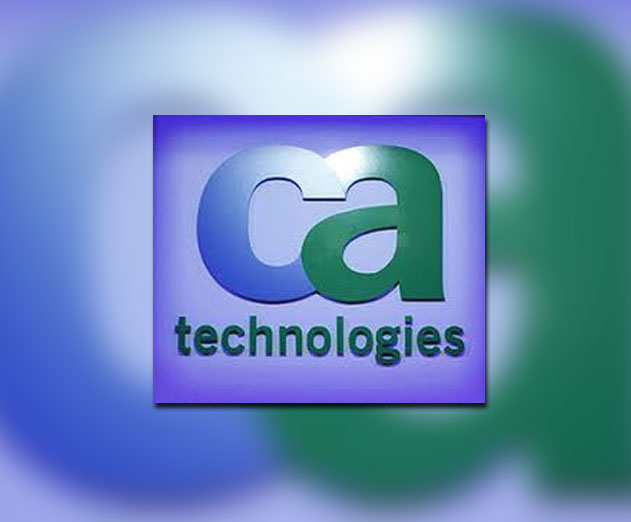 CA Technologies Stimulates App User Loyalty for Its Customers with Its APM Solution
(12/8/2014 8:28:16 AM)
CA Technologies just released its CA Application Performance Management (APM). The application benefits organizations that look to proactively manage the user experience of their apps. The experience in return develops loyalty-building interaction. The value of time and speed of delivery is important. CA APM's elements are impro...
Read More
---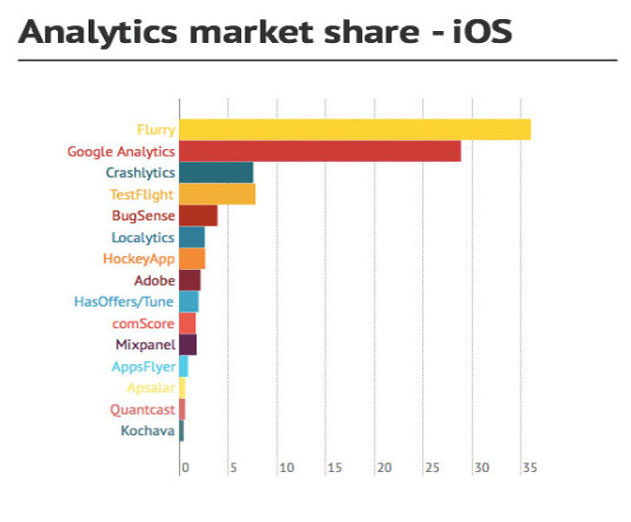 App Analytics Solutions Are The Answer For Mobile Developers
(12/6/2014 9:00:49 AM)
App analytics solutions is the answer to better engage and monetize an application when everything is in question. Venture Beat's latest insights surveyed 250 million users. The research conducted had asked 230 app developers with 250 million currently active users how they track app data, what works best for them, and what doesn't work. ...
Read More
---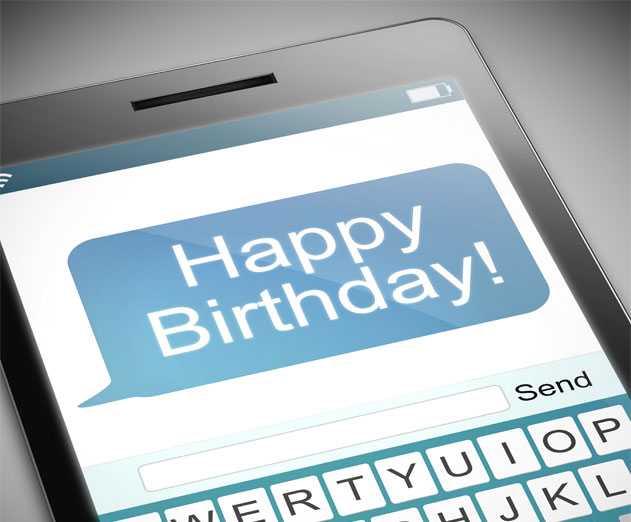 Happy Birthday SMS Messaging!
(12/4/2014 8:07:55 AM)
December 3, 2014 is the anniversary for the first SMS text message ever sent. SMS was created in the 1980s and didn't take off until user experience was improved in the later part of the 90s and early 2000s. It was developed as part of the GSM standard. The growth of SMS today is predicted to drive A2P (application-to-person) messaging for both use...
Read More
---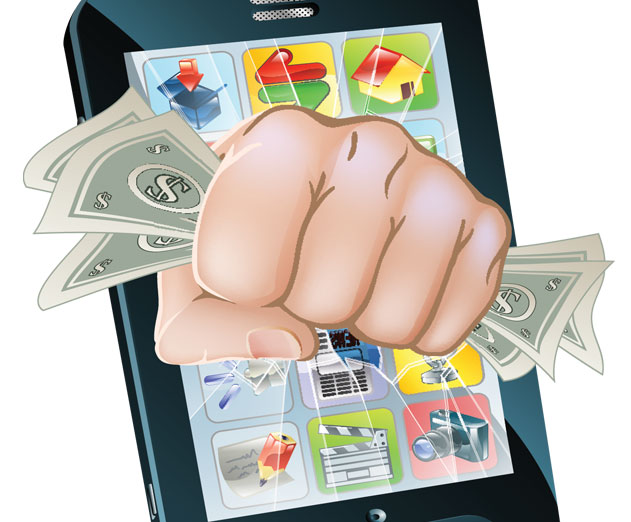 StartApp Offering Big Incentives To App Developers This Holiday Season
(12/2/2014 10:27:30 AM)
StartApp is kicking off this Holiday season by offering users a special opportunity to earn a cash bonus of up to $25,000 or an amazing gift. To be eligible, just complete a simple integration of at least three of StartApp's full page ads and allowing more traffic to StartApp.This is also a chance for user to increase their traffic throughout the m...
Read More
---
New Social App Allows You To Record Short Voice Messages Called Beeps
(12/1/2014 12:35:06 PM)
Editors Note: Contributed by the developers of Beep, Pieter Parker and Nick BarthWe live in an age where everyone is digitally connected, but emotionally disconnected from each other. While the internet has connected the world, it hasn't yet promoted human interaction. We interact with images, text, and buttons, not people. It feels as if something...
Read More
---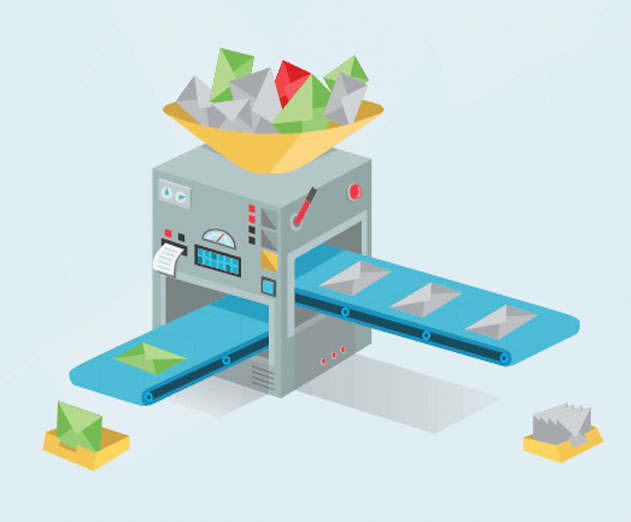 Next Generation Email Management Platform Unveiled By Vade Retro
(11/27/2014 8:00:49 AM)
Vade Retro, a European based graymail management company recently launched the world's first Graymail Management platform in the United States. The next-generation email management platform was developed to filter out Graymail in the US. Graymail is an email which the user might have subscribed to and does not want to receive further messages.&nbsp...
Read More
---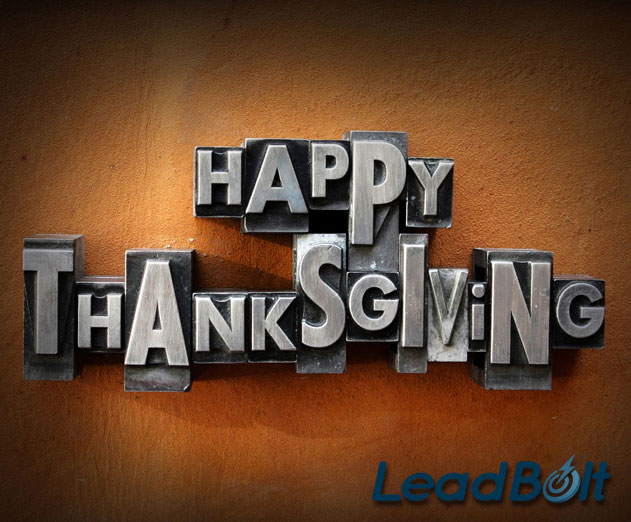 10 App Favorites for a Sane Thanksgiving
(11/24/2014 9:13:39 AM)
With Thanksgiving around the corner, we naturally got to thinking about spending time with friends and family this season. Rather than a bucolic postcard scene of gathered loved ones telling stories by the fireplace, our staff imagined a more modern and realistic version which includes quite a few of us checking our devices and enjoying some ...
Read More
---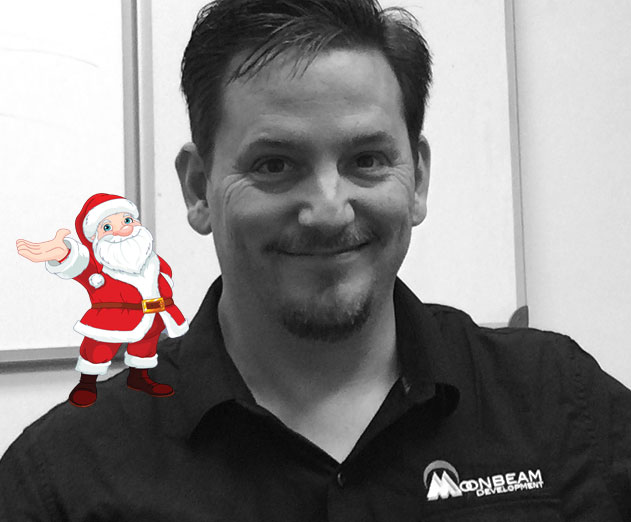 Interview With The Creator of Naughty or Nice Scanner app
(11/22/2014 10:06:20 AM)
Okay I'm a little bias because I actually wrote this app, but the Naughty or Nice Scan app for 2014 is so much fun! The first version of the app was published in 2011 and was met with tremendous success but it's now grown into the #1 scanner app in the app store. Over the years there have been numerous copycat apps come along (some better...
Read More
---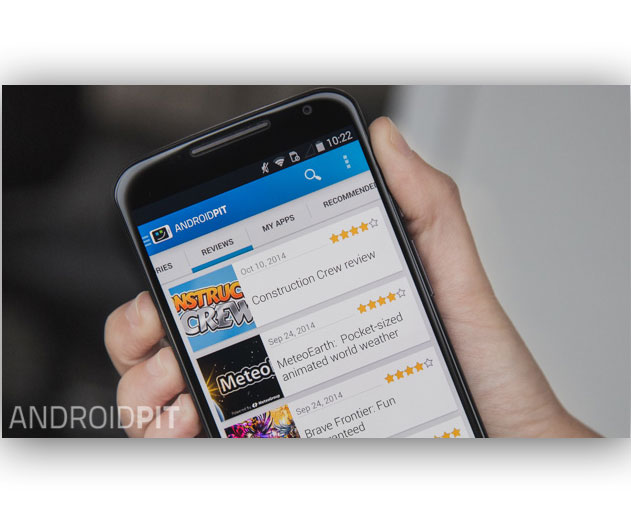 Important Announcement: AndroidPIT App Center To Close
(11/21/2014 6:00:09 PM)
AndroidPIT made an important site announcement on Thursday that its highly popularized AndroidPIT App Center will be closing due to the new European trade laws. AndroidPIT first launched the App Center in 2009 and since the launch has delivered well over 50 million app downloads. The choices today are far less for developers who...
Read More
---