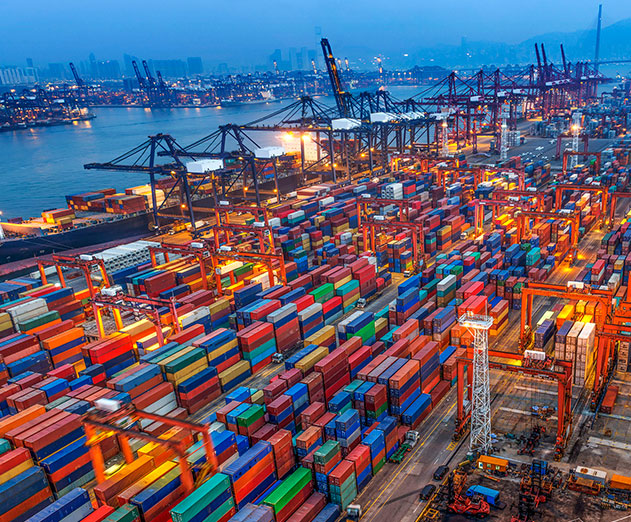 Demystifying persistent storage: As containers die, data lives on
(11/21/2016 10:43:18 AM)
According to a recent survey from Portworx, IT managers depend on containers to help improve their agility, reduce their costs and improve system performance. Yet their number two concern with container storage - loss of data.Containers were developed to be stateless, ephemeral, lightweight tools, only megabytes in size to enable quick application ...
Read More
---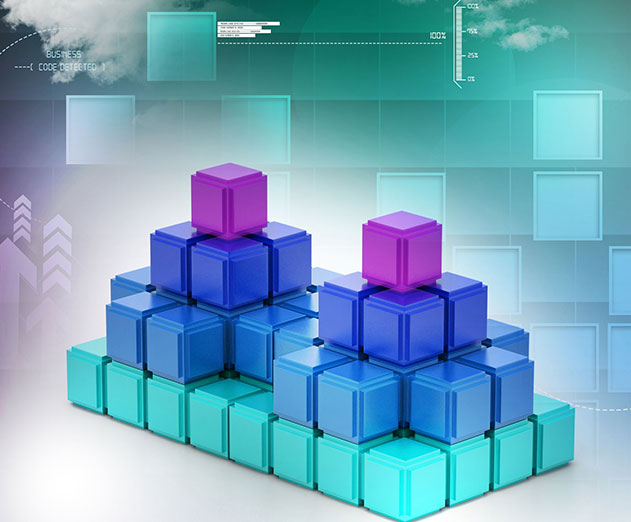 Databricks adds deep learning support to its cloud-based Apache Spark platform
(10/30/2016 6:56:19 AM)
Databricks, the company founded by the creators of the Apache Spark project, has announced the addition of deep learning support to its cloud-based Apache Spark platform. This enhancement adds GPU support and integrates popular deep learning libraries to the Databricks' big data platform, extending its capabilities to enable the rapid development o...
Read More
---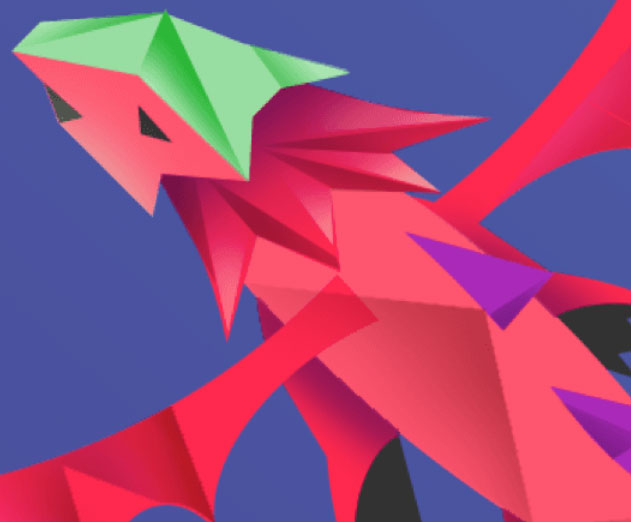 Panoply.io partners with ironSource for better data integration and management
(10/25/2016 11:06:47 AM)
Panoply.io has announced a partnership with global technology powerhouse ironSource. The partnership will allow customers using ironSource's data infrastructure solution - Atom Data Flow Management, to connect their data integrations to a self-optimizing, AWS Redshift-based data warehouse, all with the click of one button from within their ironSour...
Read More
---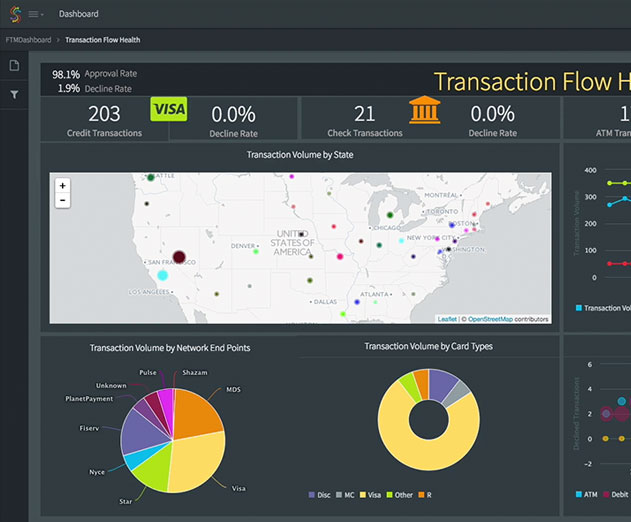 Striim collaborates with Google Cloud platform to help enterprises move data
(10/4/2016 2:14:03 PM)
Striim, a streaming analytics platform, is pleased to announce their collaboration with Google Cloud Platform, and integration between the Striim platform and Google BigQuery, Google's analytics data warehouse. This integration helps companies seeking to move toward a hybrid cloud infrastructure to easily move large volumes of enterprise data to Go...
Read More
---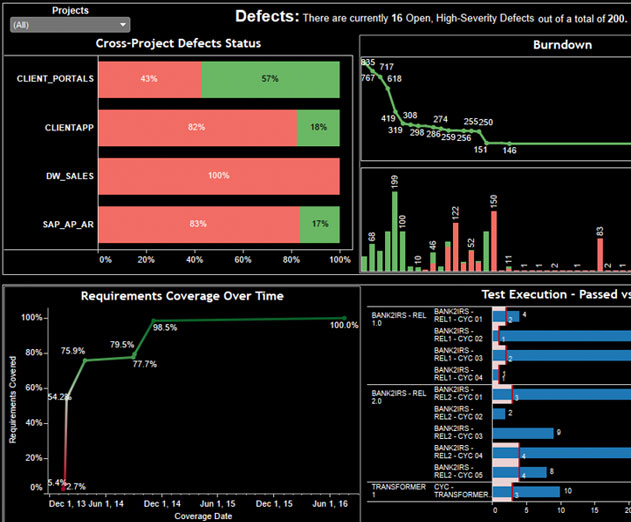 The Intersection of Big Data Analytics and Software Development: Why You Should Be There
(9/27/2016 8:02:15 AM)
Despite the proven value of collecting raw software project data and analyzing it to create actionable, easily digested key performance indicators (KPIs), many firms still struggle to extract, analyze, and organize this data into reports—let alone dashboards or scorecards. If this sounds like your organization, don't be surprised. In my experience,...
Read More
---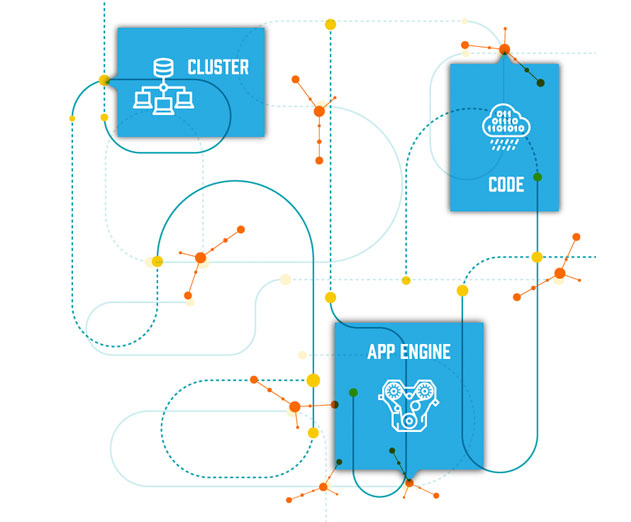 Unravel Data Launches Performance Intelligence Platform
(9/20/2016 11:03:52 AM)
Unravel Data, provider of a full-stack performance intelligence platform for optimizing Big Data operations (DataOps), has emerged from stealth, announcing the first-ever platform to accelerate Big Data applications, optimize resource usage, and provide operations intelligence, all from a single platform. Addressing the larger Big Data market,...
Read More
---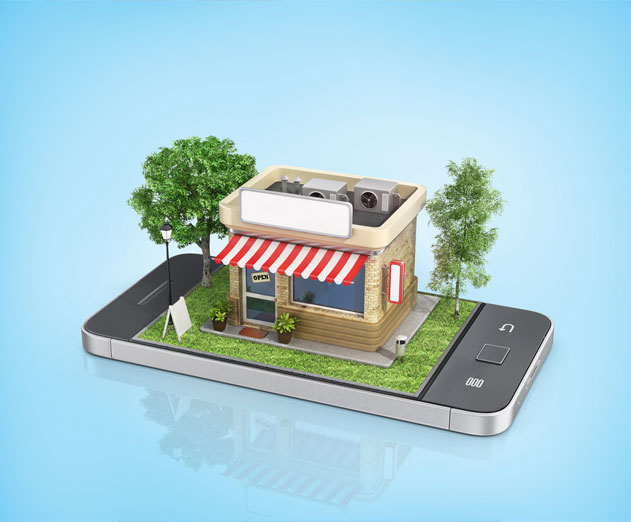 Solving the Twin Problems of Speed and Access in Payments
(9/13/2016 2:04:40 PM)
People want payment to be instantaneous and painless. While that may never be absolutely true, the industry is getting better. What's driving these improvements are two interconnected trends: shrinking latency and the decline of the walled garden. Working together, the payments community has the ability to create a faster, better industry &nd...
Read More
---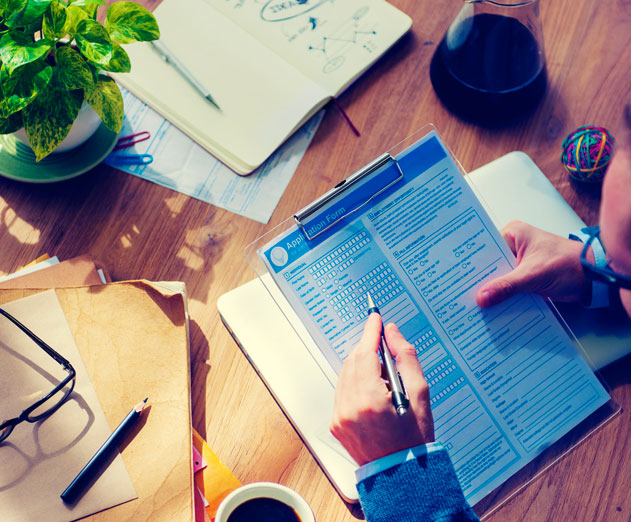 Why Big Data Could Also Mean Big Security Breaches for Insurance Companies
(9/2/2016 10:27:16 PM)
Quadrant Information Services is warning that digitization is a two-edged sword: with increased capability comes an increased danger of expensive—and possibly actionable—data security breaches.Big Data has been one of the largest growing developments for insurance. Car insurance companies, for instance, used to price policies based on only 10 ...
Read More
---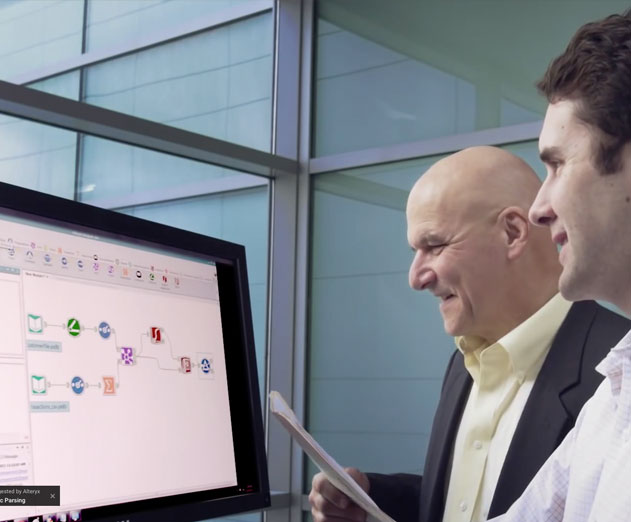 Orasi Continues to Expand Big Data Offerings With Alteryx Partnership
(8/19/2016 1:02:20 PM)
Orasi Software has announced it has signed a full-service partnership agreement with Alteryx, Inc., the leader in self-service data blending and advanced analytics. The partnership is part of Orasi's ongoing effort to expand its consulting, services and solutions to include big data. As part of the partnership agreement, Orasi will provide sal...
Read More
---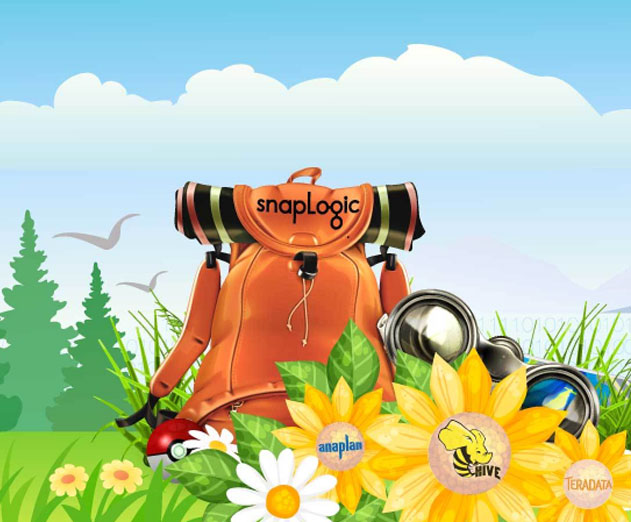 Summer 2016 Elastic Integration Platform From SnapLogic Launches
(8/18/2016 12:01:14 PM)
SnapLogic has announced the release of its Summer 2016 Elastic Integration Platform which brings new additions to SnapLogic's library of more than 400 intelligent connectors called Snaps, and enhances the core platform with improved performance and new data governance features for hybrid deployments.The Summer 2016 release introduces several enhanc...
Read More
---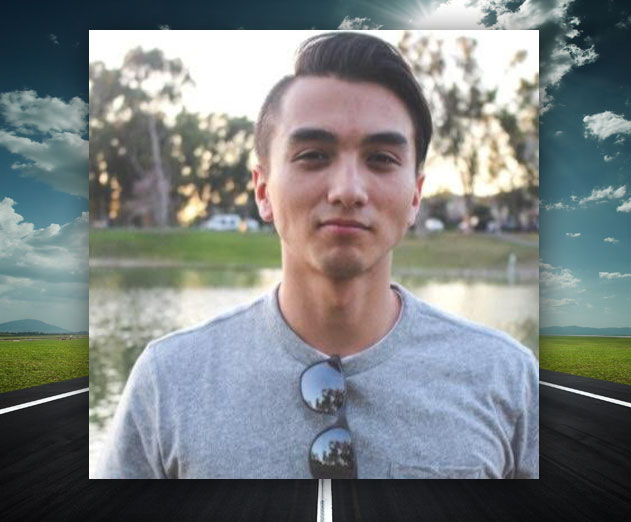 Ben Markham Chats About Being a Big Data Developer With Apache Hadoop
(8/17/2016 10:29:23 AM)
We recently sat down with Ben Markham, Big Data Architect, Xiilab and ODPi member about developing sensor data solutions, working with Hadoop, what the big data market looks like in South Korea, and how it is to develop for a South Korean company?ADM:You are a developer for Xiilab, what do you do for them?Markham: I develop applications with S...
Read More
---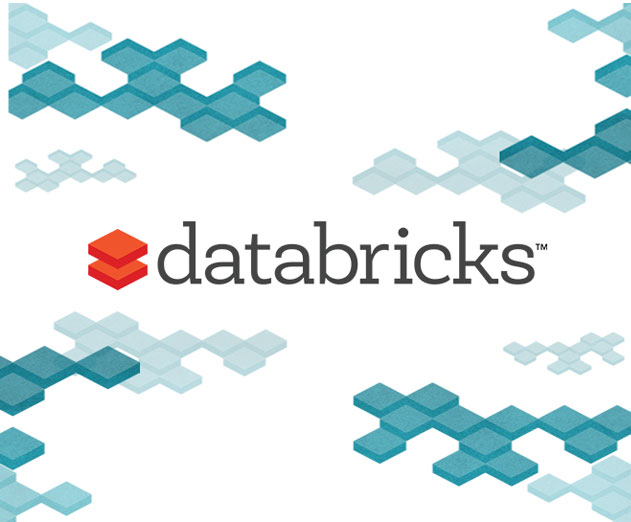 Apache Spark 2.0.0 Release Doubles Down On Big Data
(7/29/2016 3:03:13 PM)
Apache Spark 2.0.0 is the first release on the 2.x line offering the first major release of open source Spark since Spark 1.6 in 2015. The major updates in the release include API usability, SQL 2003 support, performance improvements, structured streaming, R UDF support, as well as operational improvements. In addition, this release includes over 2...
Read More
---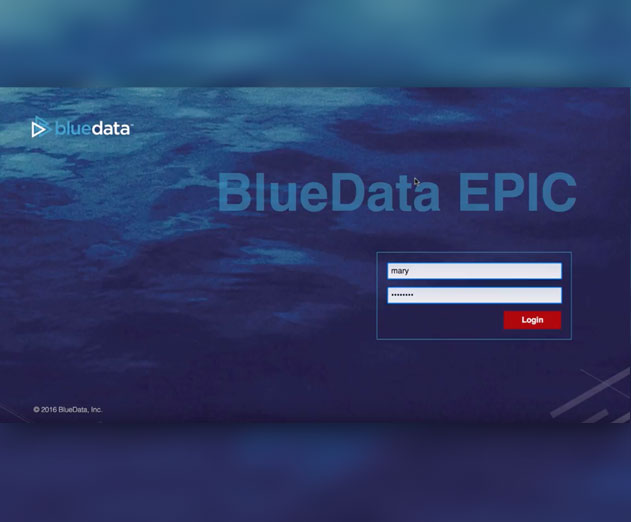 BlueData EPIC Software Platform on AWS for Enterprise Is Here
(7/12/2016 7:57:39 AM)
BlueData has released the enterprise edition of its BlueData EPIC software platform on Amazon Web Services (AWS) and other public clouds in the coming months including Microsoft Azure and Google Cloud Platform.BlueData facilitates the deployment of Big Data infrastructure and applications, leveraging embedded Docker container technology. The BlueDa...
Read More
---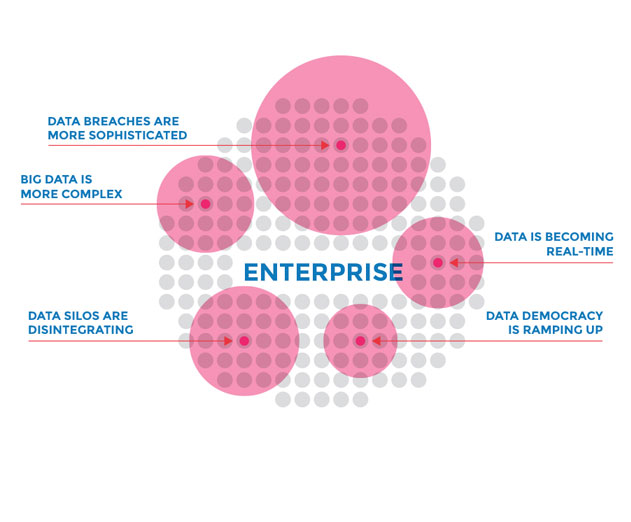 Dataguise DgSecure 6.0 Release Offers Sensitive Data Monitoring
(7/9/2016 1:02:11 PM)
Dataguise has released Dataguise DgSecure 6.0, a monitoring solution for all data source types which allows users to detect, protect, and access sensitive data. DgSecure provides the ability to discover, count, and report on sensitive data assets in real time wherever they live or move across data repositories, on premises and in the cloud. It...
Read More
---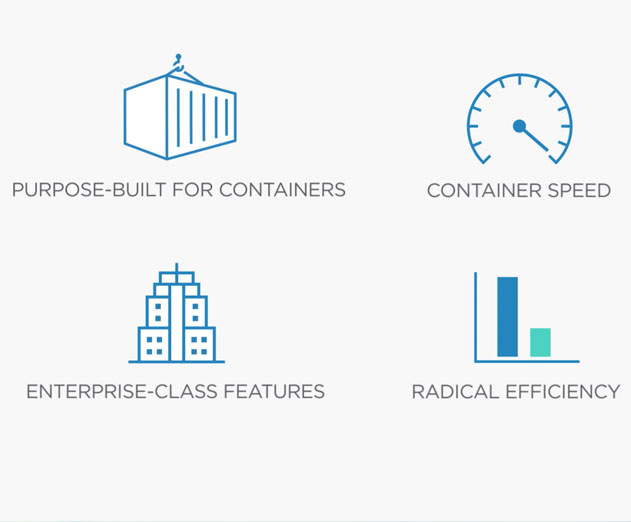 Portworx Releases PX-Enterprise Platform for Container-Defined Storage in Production Environments
(6/24/2016 1:02:28 PM)
Portworx has released the PX-Enterprise platform offering a purpose-built, enterprise-class storage container-defined storage for containers used in production environments. The company says that by using PX-Enterprise, companies can cut the cost of traditional storage arrays and virtual machines by up to 70 percent. Portworx reports early suc...
Read More
---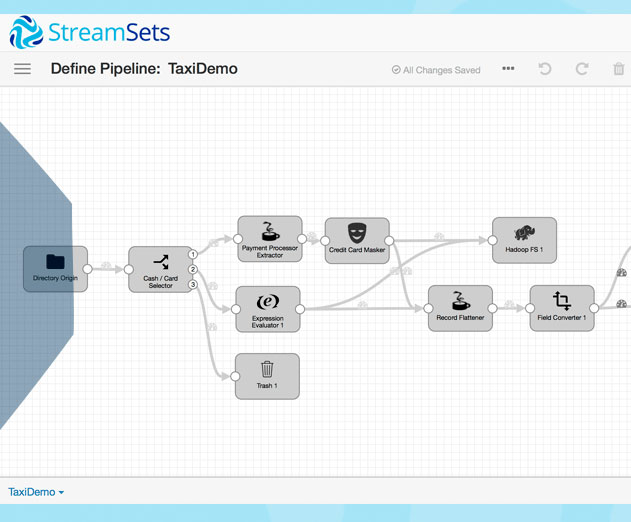 Study Show Companies Struggle with Big Data Management Performance Issues Because of Bad Data
(6/23/2016 11:02:32 AM)
StreamSets has announced the results of a survey that delved into the challenges of bad data on data management performance issues. The survey was conducted by Dimensional Research and included responses from 314 data management professionals globally.The primary research goal was to capture how companies manage the flow of big data. The research a...
Read More
---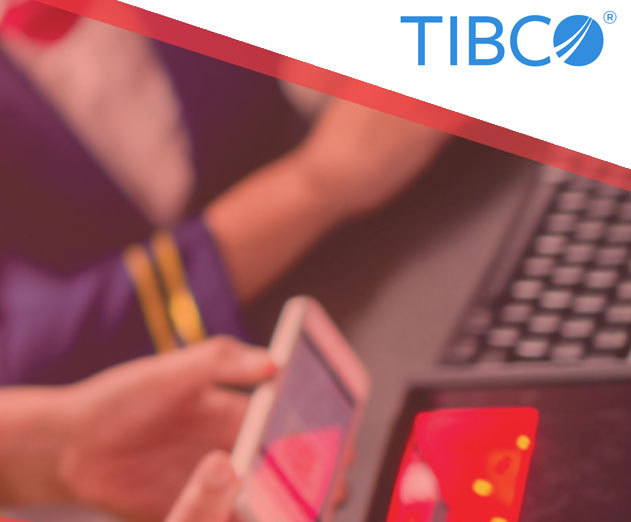 TIBCO Is Releasing Project Flogo for Zero-Code IoT Data Processing
(5/27/2016 12:02:10 PM)
TIBCO Software has released two new products including Project Flogo, an ultra-lightweight integration software solution, and TIBCO Graph Database, a translytical database for Big Data. The TIBCO Graph Database is a translytical database that transforms a complex web of dynamic data traversable relationships to help deliver real-time insight a...
Read More
---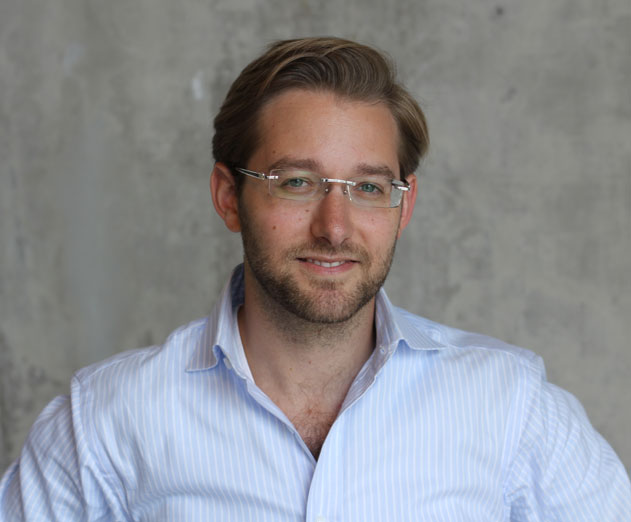 Insight Into How VISR Uses Machine Learning to Monitor Kids Social Media
(5/25/2016 1:02:18 PM)
We recently chatted with Robert Reichman, founder and CEO of VISR, a predictive wellness startup to learn about the challenges facing an app publisher in the kids and wellness genres. The VISR app monitors social media, using data and machine learning to alert parents to issues their kids face online. By analyzing the online activities and in...
Read More
---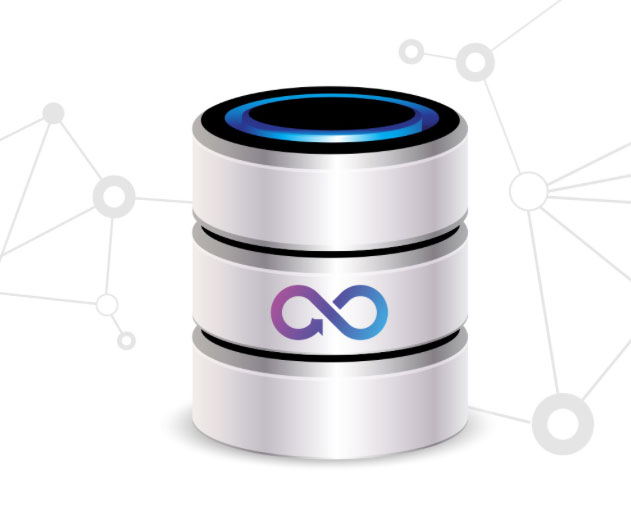 MarkLogic 9 NoSQL Database Released in Preview
(5/13/2016 7:17:01 AM)
MarkLogic has released MarkLogic 9 in preview, offering updates to the NoSQL database for integrating data from silos. MarkLogic is optimized for structured and unstructured data providing the ability allowing to store, manage, query and search across JSON, XML, RDF, geospatial data, text, and large binaries.New features in MarkLogic 9 include:Data...
Read More
---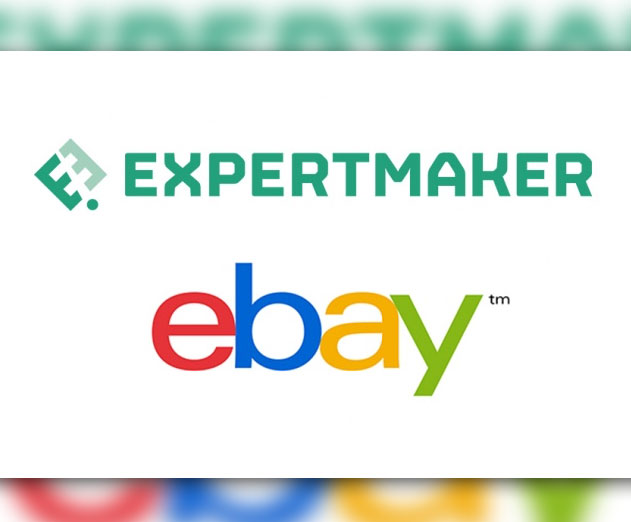 eBay Buys Expertmaker's Machine Learning and Big Data Analytics Platform
(5/10/2016 12:05:56 PM)
Sweden-based Expertmaker, which specializes in providing intelligent solutions powered by artificial intelligence (AI), machine learning and big data analytics, is being acquired by eBay according to a recent announcement. Expertmaker has been a partner of eBay's since 2010, most recently helping with eBay's structured data initiative. Upon th...
Read More
---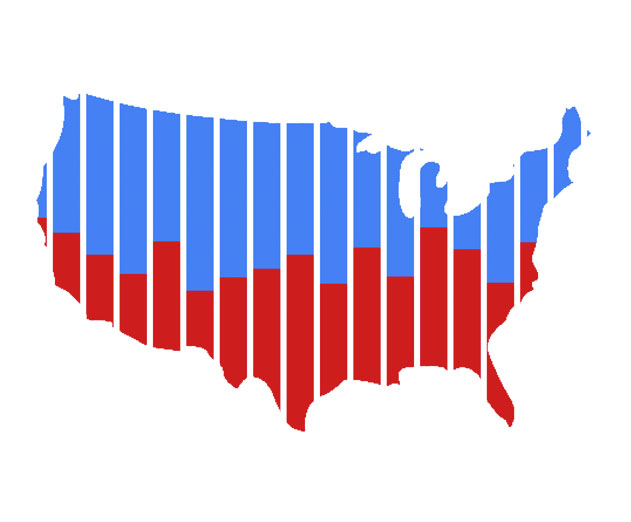 Google Cloud Platform to Host Demo on How to Visualize 2016 Election Data
(5/4/2016 2:06:31 PM)
On May 10 at 10AM PT, the Google Cloud Platform team will host a hands-on demo titled "Election 2016: Visualizing Big Money with Big Data." The demo will provide the opportunity to learn how to use BigQuery and Re:dash to gain insights from large data sets by analyzing 2016 US campaign fundraising data from the Center for Responsive Politics t...
Read More
---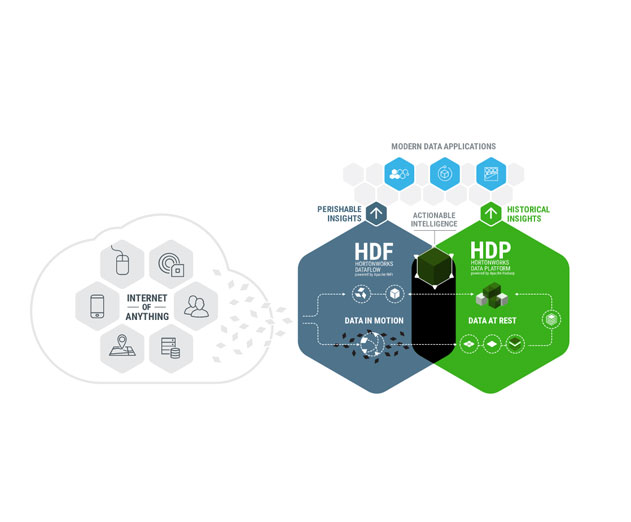 Hortonworks and Pivotal Expand Big Data and Analytics Solutions
(4/18/2016 11:01:33 AM)
Hortonworks and Pivotal have expanded their relationship for the Hortonworks Data Platform (HDPTM) and Pivotal HDB which combines Hortonworks' support for data management and processing with Pivotal's analytics engine for Apache Hadoop. The newly expanded relationship includes the following:- Pivotal will standardize on Pivotal HDP, support su...
Read More
---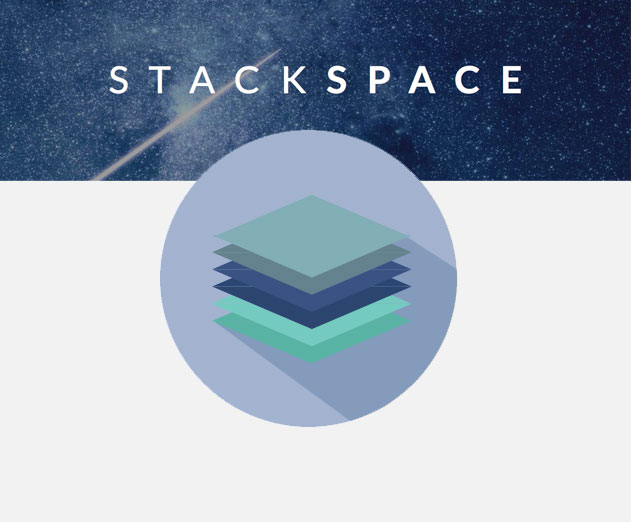 Stackspace Releases SaaS Big Data Analytics Platform
(4/4/2016 1:06:35 PM)
Stackspace has released a public beta of its Software-as-a-Service offering which provides a marketplace of big data tools that users can access to create configurable data pipelines, ingest selected data, and perform analysis.Stackspace users create their own customized distribution, using any combination of systems, and start using them in minute...
Read More
---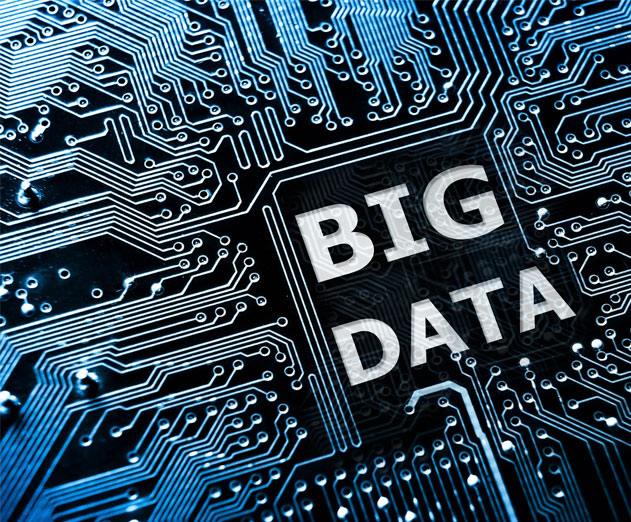 Orasi Software Expands Big Data Analytics Services
(3/30/2016 7:38:41 AM)
Orasi Software has announced that it has added HPE IDOL and HPE Vertica, two of Hewlett Packard Enterprise's (HPE's) Big Data Platform solutions, to its product lineup. Orasi will utilize these solutions to help companies to deploy and effectively use the HPE big data analytics products."The HPE Big Data Platform components deliver speed and ...
Read More
---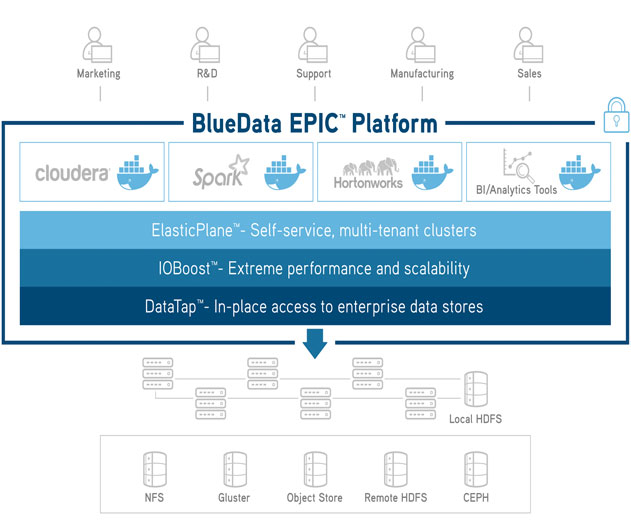 BlueData Updates Platform to Deploy Big Data Infrastructure and Applications
(3/23/2016 11:46:58 AM)
BlueData has released updates to its BlueData EPIC software platform provides enterprise-class security and quality of service (QoS) for multi-tenant Big Data deployments. With the release BlueData continues to add support for new applications and frameworks to provide a Big-Data-as-a-Service (BDaaS) environment on-premises.BlueData's EPIC platform...
Read More
---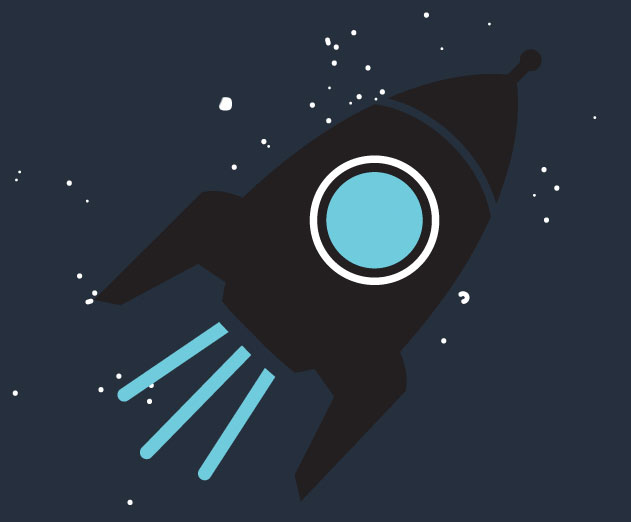 How The Linux Foundation's ODPi Initiative is Advancing Apache Hadoop and Big Data
(3/15/2016 11:06:11 AM)
The ODPi initiative focuses on promoting and advancing the state of Apache Hadoop and Big Data technologies for the enterprise. It is a collaborative project of the Linux Foundation, which hosts a number of collaborative software projects and provide the organizational, promotional and technical infrastructure needed to make the projects successful...
Read More
---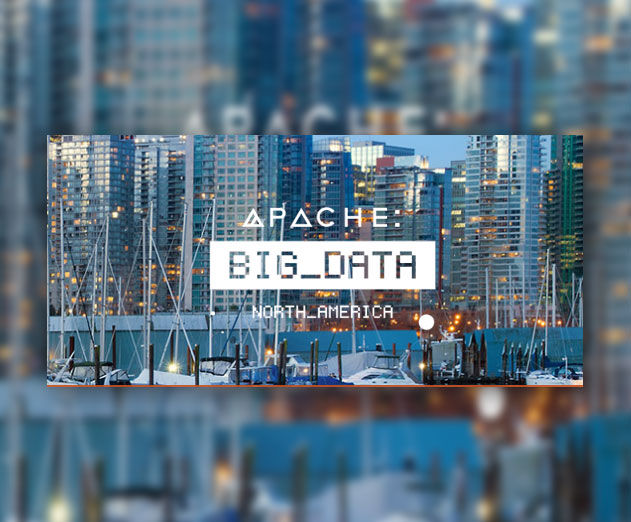 Apache Big Data North America Conference Will Be Held May 9-12 in Vancouver
(3/7/2016 2:05:52 PM)
Canada's Vancouver, British Columbia will be the center of the Big Data universe on May 9-12 as the city hosts the Apache: Big Data North America conference bringing together people and technologies working in Big Data, ubiquitous computing and data engineering and science all gathering for education and collaboration.From Hadoop and Spark to Kafka...
Read More
---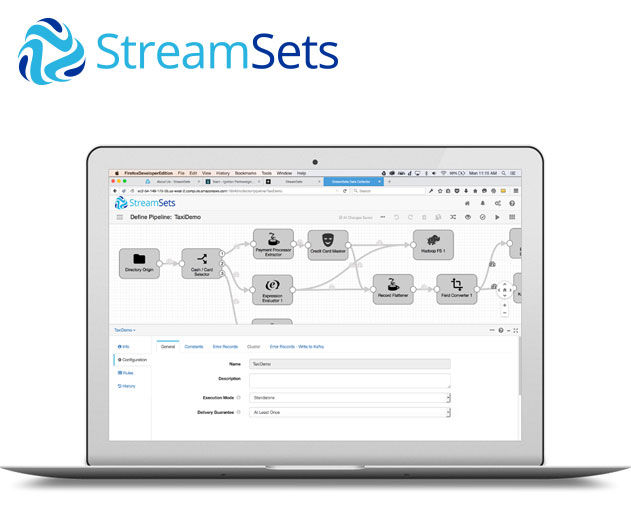 How StreamSets Simplifies Setting Up New Ingest Pipelines
(3/4/2016 10:21:08 AM)
We recently visited with Girish Pancha, CEO of Streamsets, to talk about how the company's open source software is used to build and operate reliable ingest pipelines. StreamSets' Data Collector is a low-latency ingest infrastructure tool that provides the ability to create continuous data ingest pipelines using a drag and drop UI within an integra...
Read More
---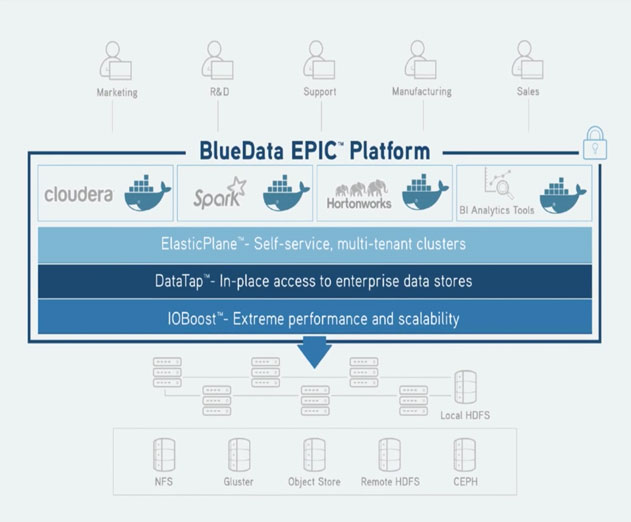 BlueData Facilitates Real-Time Data Pipelines with Spark, Kafka, and Cassandra
(2/21/2016 10:06:12 AM)
BlueData has launched a new Real-time Pipeline Accelerator solution for building real-time data pipelines with Spark Streaming, Kafka and Cassandra. The new platform provides the ability to develop and test applications for analyzing "Fast Data," facilitating real-time or near real-time data that requires instant awareness, faster decision-making, ...
Read More
---