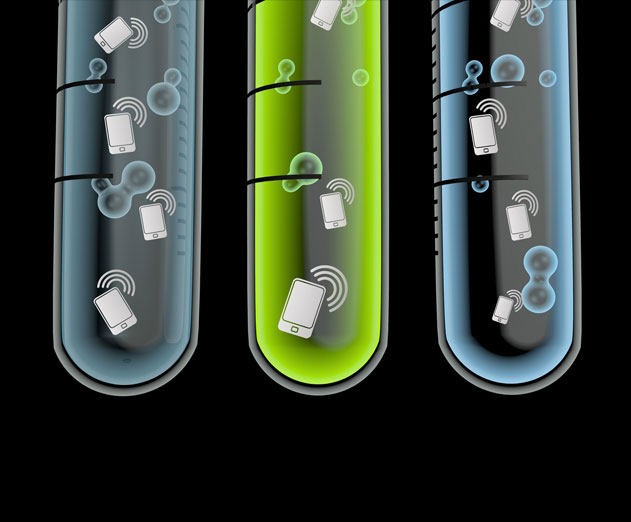 Centralized or Siloed? Considering two test automation approaches
(10/26/2016 11:08:34 AM)
Today, software testing is undergoing a major shift. More and more teams are moving from a manual process to a fully automated approach that requires a more technical skill setNo two development environments are exactly alike and there is no cookie cutter approach to software delivery. But there are many standard approaches and methodologies ...
Read More
---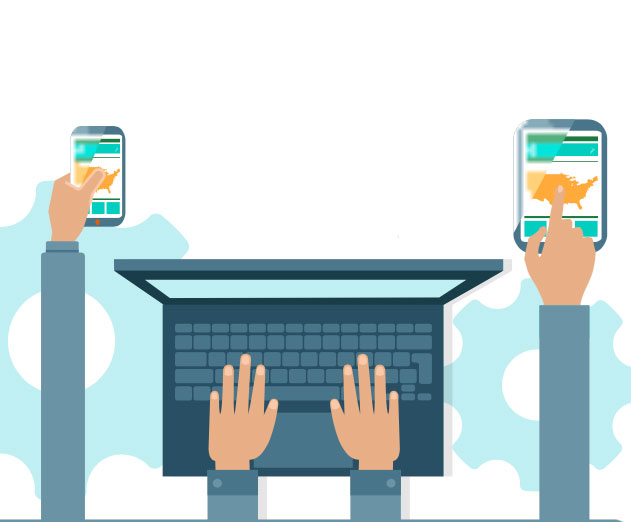 Qualitia's test automation software now supports Selenium 3.0
(10/19/2016 3:20:50 PM)
Qualitia has unveiled the new 3.12 release of it's script-less test automation software. The highlight of the new release is the support for the latest version of Selenium, version 3.0. With the new release, Selenium 3.0 has been launched as "a tool for user-focused automation of mobile and web apps". They have completely dropped the RC ...
Read More
---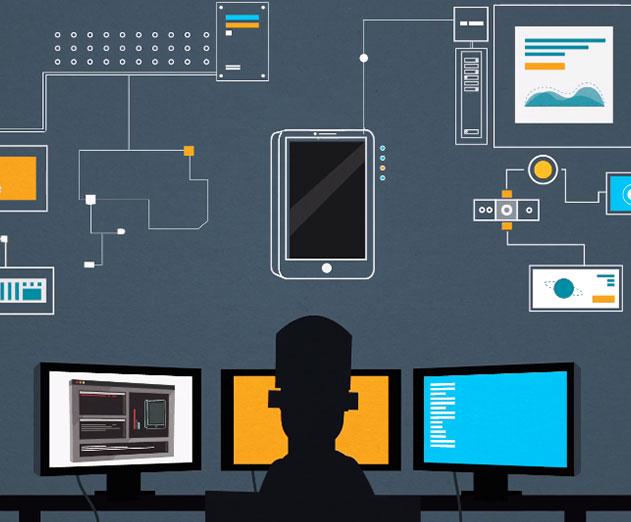 New Index from Perfecto provides intel for building our testing plans
(10/11/2016 12:08:54 PM)
A new index released from Perfecto Mobile provides critical intel for developers building testing plans. It's a tell-all index that maps out exactly what developers need to be testing for in certain markets - popular apps that users will likely be running, what OS's are being used on different devices, etc.This is the first time that App Annie rank...
Read More
---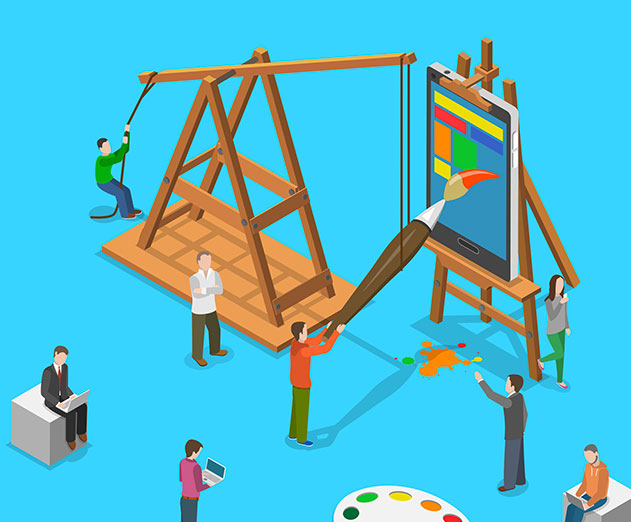 Find common web page display problems on mobile phones with Mobile1st
(10/5/2016 10:00:43 AM)
Mobile1st has announced the launch of a new product to give web professionals and marketers a new tool for improving mobile user experience and conversion opportunities on mobile devices. Mobilizer delivers an instant, side-by-side snapshot of what customers actually see on 14 of the most popular mobile devices such as the ...
Read More
---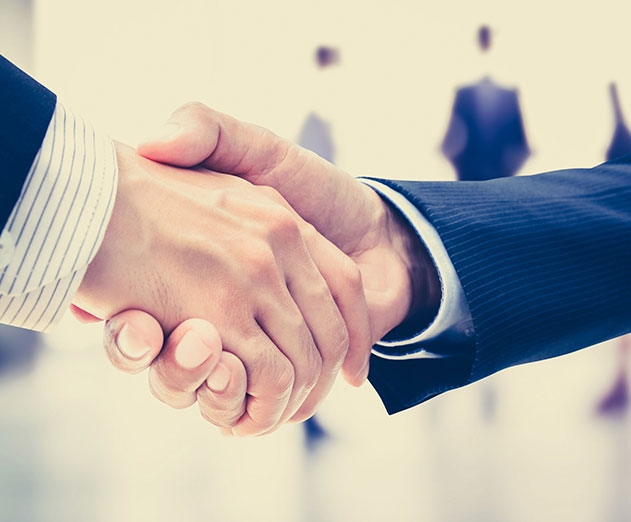 Accenture forms alliance with Applause to better testing services
(10/4/2016 3:14:12 PM)
Accenture has formed an alliance with Applause to strengthen the capabilities and geographic scope of its own testing services. With an initial focus on digital application testing, the new alliance provides organizations with access to crowdsourcing services as part of their broader testing program, in order to accelerate software releases and ens...
Read More
---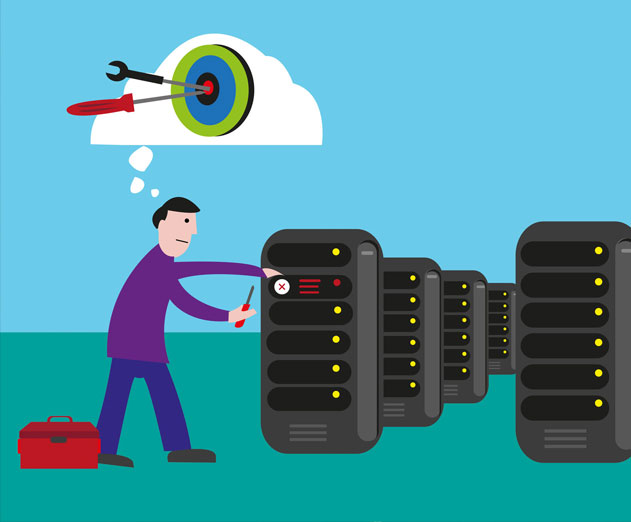 Control Downtime with Application Dependency Maps
(9/22/2016 12:08:16 PM)
Application downtime is an enterprise's worst nightmare. On top of that, it's fairly common. According to a survey conducted by Dun & Bradstreet, 59 percent of Fortune 500 companies experience a minimum of 1.6 hours of downtime per week. Each time a business application fails, the IT admins have a herculean task ahead of them. They must fi...
Read More
---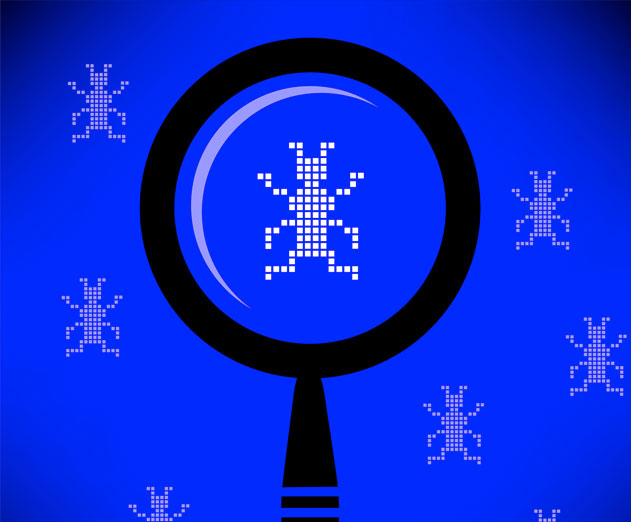 A Cloud-Based App's Performance Depends on More Than the Code
(9/21/2016 8:05:43 AM)
Slow application performance, errors and outages are the bane of a development team's day. When such issues occur, developers have traditionally combed through their code, often with the aid of an Application Performance Monitoring(APM) tool, to identify the bug causing the problem. Yet, for applications running on cloud platforms like Amazon ...
Read More
---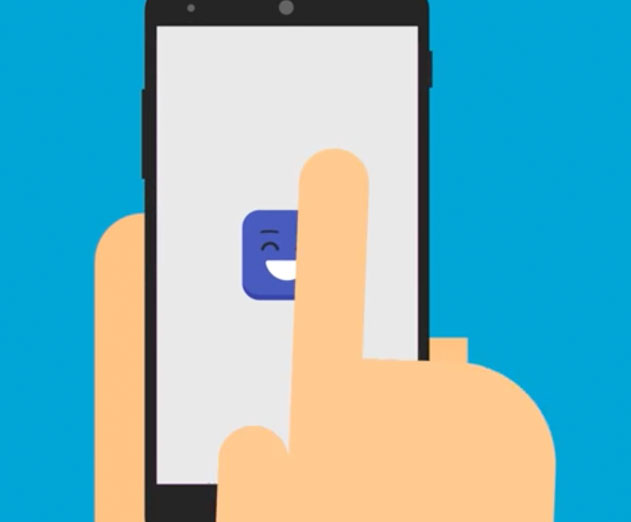 HPE AppPulse Web Released to Help You With User Experience Problems
(9/20/2016 4:04:23 PM)
Hewlett Packard Enterprise just released HPE AppPulse Web, a new web-based module for HPE's Application Performance Monitoring (APM) software solution - HPE AppPulse Suite.HPE AppPulse Web helps developers quickly analyze, identify, and correct problematic areas of the user experience by providing them with a holistic view of key performa...
Read More
---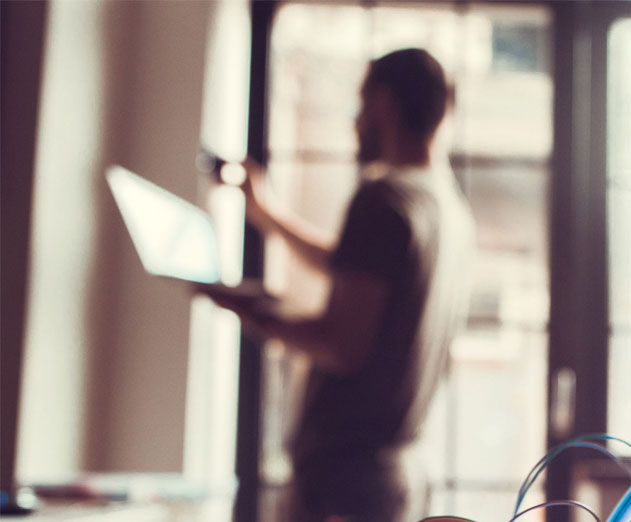 Katalon Studio Arrives With a Complete Test Automation Framework
(9/19/2016 10:00:44 AM)
IT services provider KMS Technology announced the release of Katalon Studio, a new automation toolset for web and mobile app testing. Katalon Studio revolutionizes the way software testers use Selenium and Appium with a complete test automation framework that allows testers to quickly setup, create, run, report, and maintain their automat...
Read More
---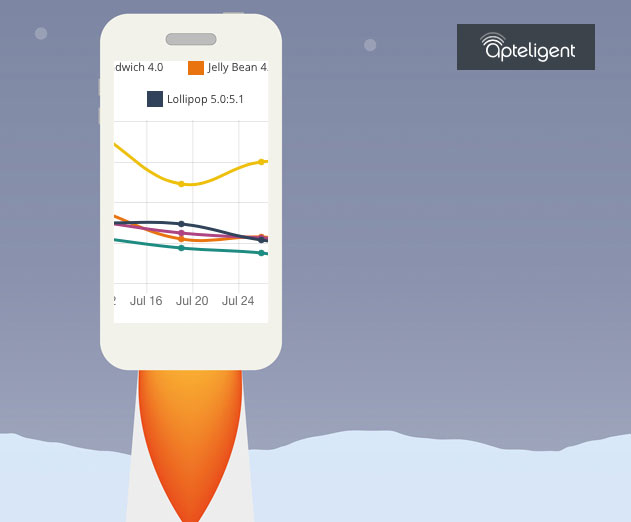 Apteligent and Twin Prime Wants to Help You Speed up Your Apps
(8/11/2016 10:12:35 AM)
Apteligent is working with Twin Prime to utilize its mobile app acceleration technology that provides the ability to provide a faster, more effective mobile experience. The Twin Prime platform offers capabilities to analyze network performance and establish alternate content delivery strategies to combat network latency, which is often a cause of a...
Read More
---
RUM Testing Comes to SOASTA's DPM Platform
(8/10/2016 2:01:36 PM)
SOASTA has added Real User Monitoring (RUM)-based testing to its Digital Performance Management (DPM) Platform. The new RUM testing is based on real user engagement data collected and analyzed by SOASTA's mPulse solution.SOASTA's DPM offers a data-centric approach to performance management in which web and mobile applications are continuously measu...
Read More
---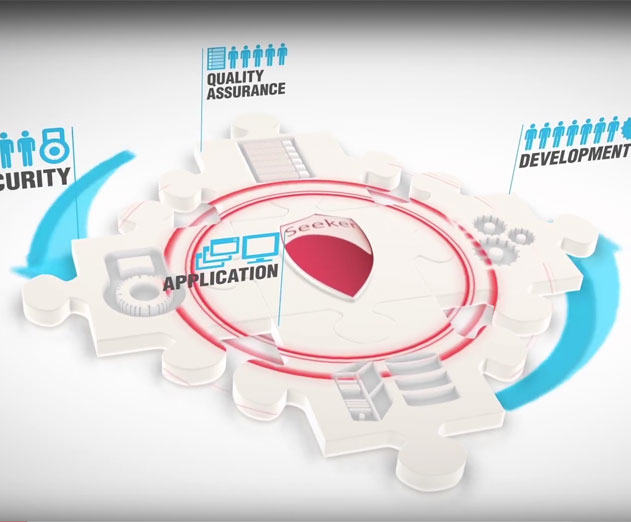 Synopsys Makes Updates to its Seeker Runtime Security Analysis Tool
(8/8/2016 5:09:05 PM)
Synopsys has released the latest version of its Seeker runtime security analysis solution. Seeker analyzes web application code and data flows at runtime using a technique known as an Interactive Application Security Testing (IAST), which detects and confirms exploitable security vulnerabilities and provides insight that allows developers to addres...
Read More
---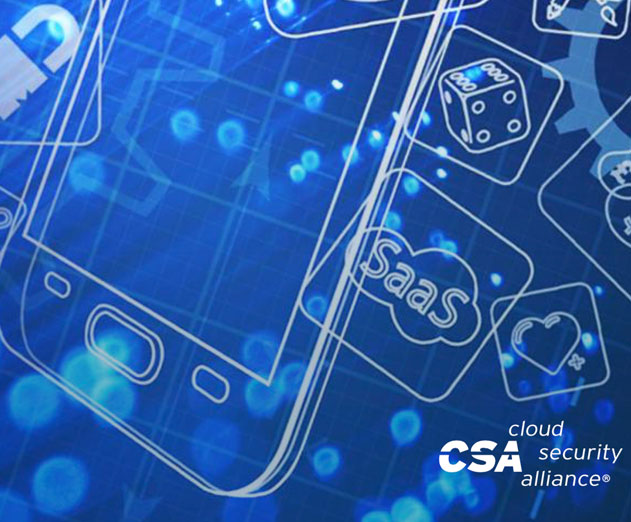 Cloud Security Alliance Issues Mobile Application Security Testing Report
(8/1/2016 3:14:18 PM)
The Cloud Security Alliance has released a new report surrounding its Mobile Application Security Testing Initiative. The purpose of the report is to provide the Alliance's insight into building out a roadmap for establishing a more secure cloud ecosystem to protect mobile applications.The Alliance's Mobile Application Security Testing (M...
Read More
---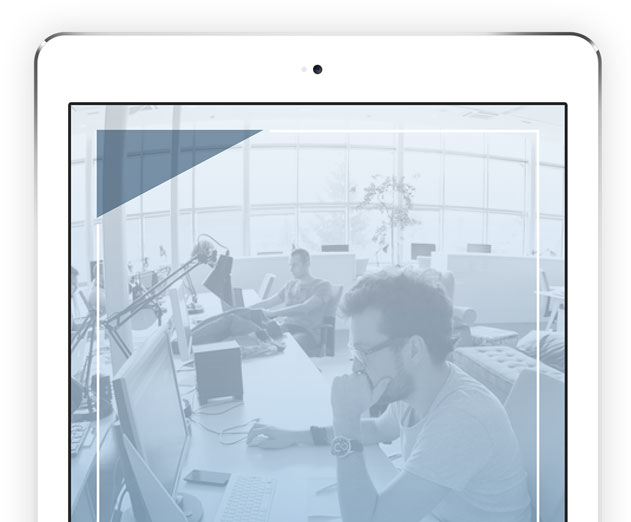 QASymphony Releases Survey on Test-First Methodologies for Software Testing
(7/28/2016 2:03:18 PM)
QASymphony has released the results of a survey of more than 200 software testers as part of QASymphony's first "State of Test-First Methodologies" report. The survey was conducted online in February.Among the key findings from the survey was that Test-First methodologies – though still in their infancy from a global adoption perspective – have the...
Read More
---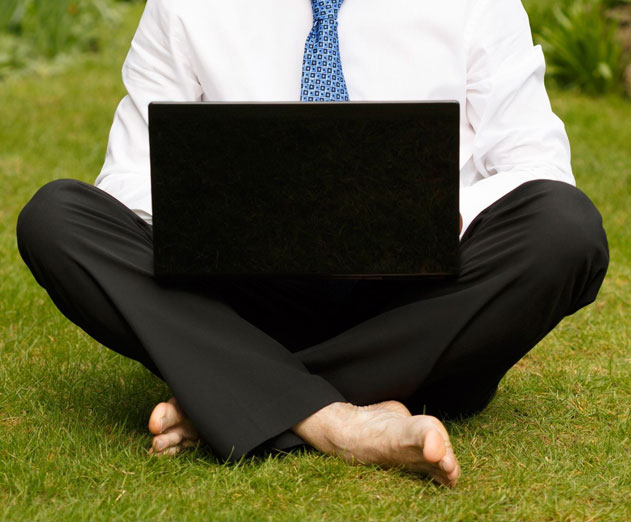 Hazelcast and Heimdall Data Launch New SQL Optimization Solution
(7/22/2016 11:04:01 AM)
Hazelcast and Heimdall Data have introduced a new integrated solution that addresses on-premise or cloud application uptime and scalability caused by deficient application-to-database interaction. The new solution combines Heimdall Data and Hazelcast's In-Memory Data Grid (IMDG) to provide a SQL load balancing solution that focuses on application-t...
Read More
---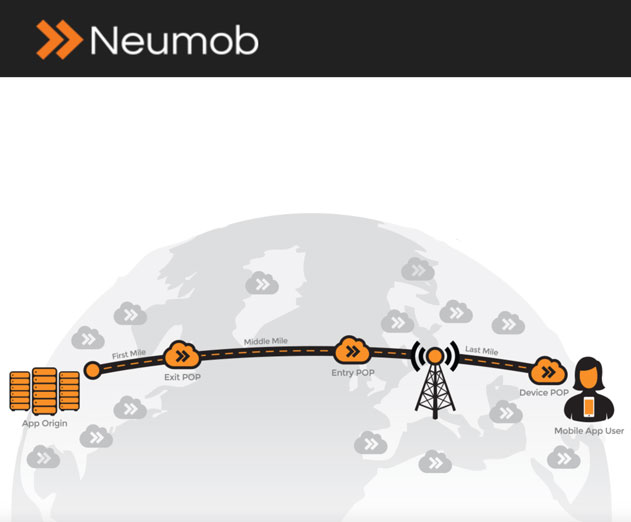 Orange is the New Black, Still Buffering? Don't Blame Your Network Blame Your App
(7/21/2016 6:57:46 AM)
Apps are winning the mobile video streaming wars. A mere 18% of users stream on mobile web, with the majority watching their favorite videos on apps like Netflix, YouTube, and HBO GO. Yet despite the popularity, video loading remains frustratingly slow - between the constant buffering and lost connections, it's becoming increasingly tempting to thr...
Read More
---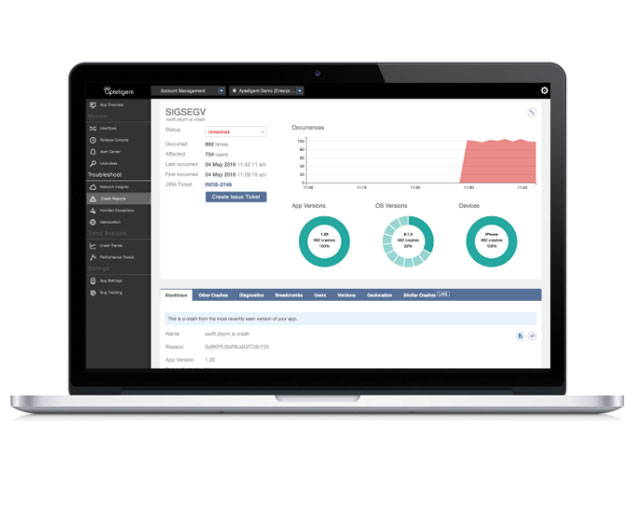 Apteligent Releases New SDK for App Crash and Latency Reporting
(7/18/2016 12:02:47 PM)
Apteligent (formerly Crittercism) has released a new upgraded Standard Edition SDK which provides crash and latency reporting tools that allow mobile developers to troubleshoot, prioritize, and resolve issues that damage a users' app experience. It provides analytics and metrics that provide detailed, real-time information to find and resolve crash...
Read More
---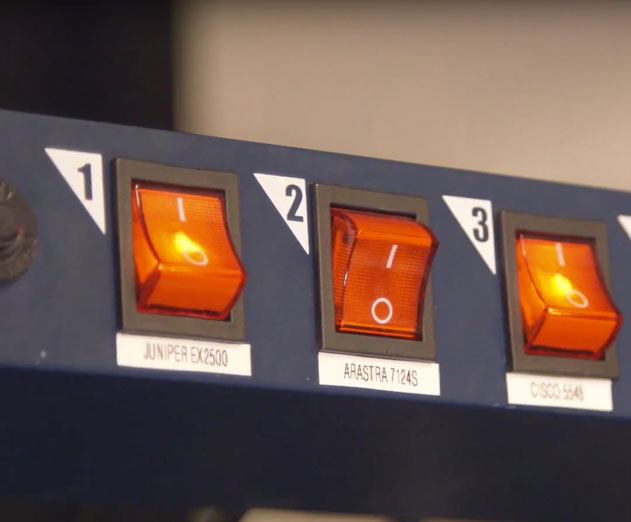 New Software-Defined Networking Consortium Established
(7/14/2016 2:02:26 PM)
The University of New Hampshire InterOperability Laboratory (UNH-IOL), an independent provider of testing and standards conformance services for the networking industry, has created the Software-Defined Networking (SDN) Consortium to enable one-stop shopping for controller and switch interoperability, conformance and benchmark testing. The pri...
Read More
---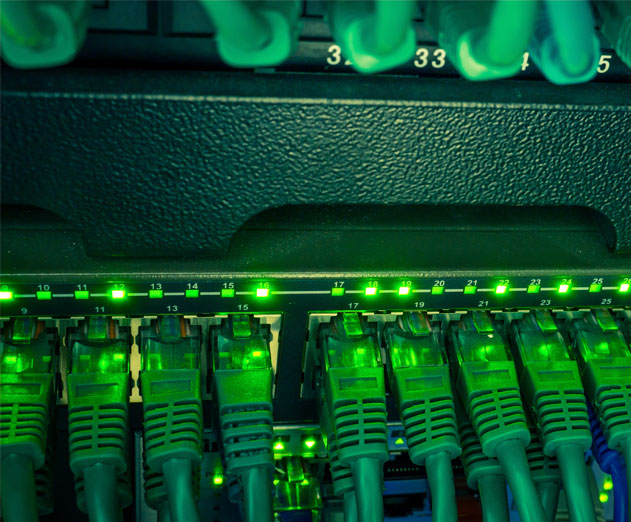 Four Ways to Boost IT Performance with Application-Aware Network Performance Monitoring
(6/16/2016 12:12:10 PM)
In an era of unified IT, you can no longer afford to take a silo-based approach to monitoring and troubleshooting IT problems. It's time for network engineers, server admins and application engineers to expand beyond their particular domains and department-specific tools. It's time to embrace a new, integrated approach to network and application mo...
Read More
---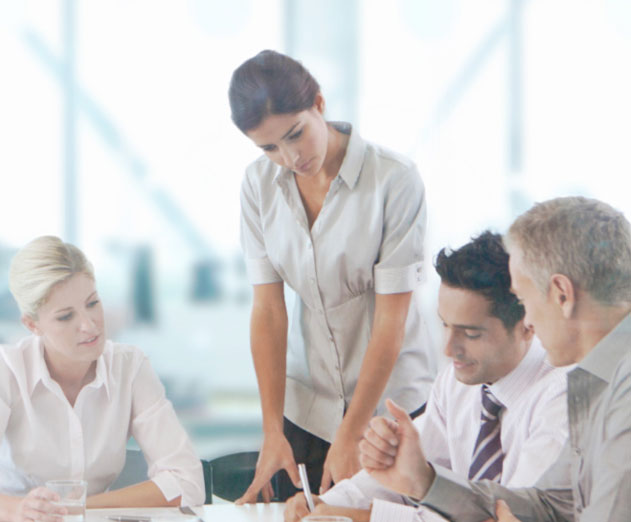 Updates for Planview Enterprise 12 Provides New Strategic Planning Functionality
(6/13/2016 5:57:26 PM)
Planview has released Planview Enterprise 12, the latest version of its resource and portfolio management solution which now offers native strategic planning capabilities for organizations. Planview Enterprise 12 offers updated integrated strategic planning capabilities including expanded program management, strategic roadmapping, and outcome-drive...
Read More
---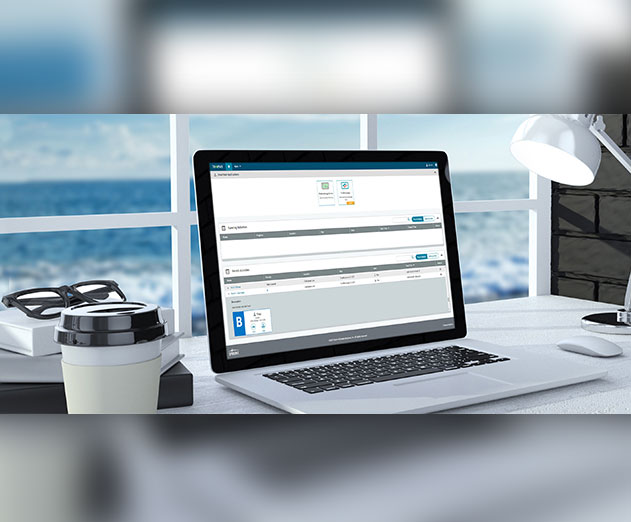 Spirent Releases new SaaS Platform for Network and Cloud Testing
(5/30/2016 3:02:12 PM)
Spirent Communications has released a new platform, Spirent Temeva, a Software-as-a-Service (SaaS) solution for network and cloud testing. The platform is offered in three web-based applications covering network traffic testing, Network Functions Virtualization (NFV), infrastructure benchmarking, cloud performance and capacity planning.The new Teme...
Read More
---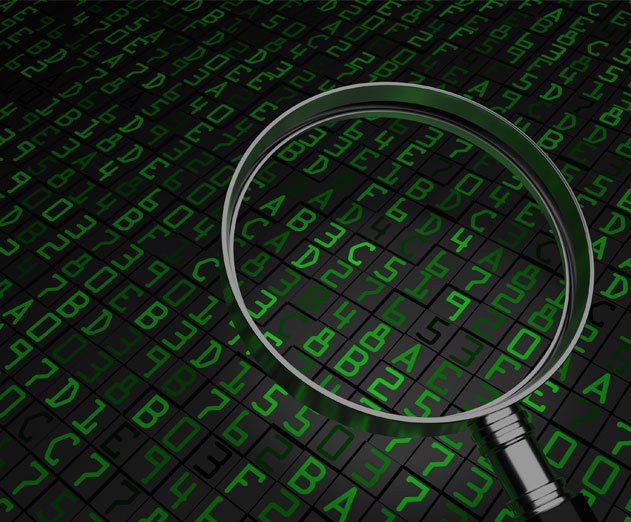 Appvance Releases Software Quality Assurance Test Automation Solution
(5/22/2016 1:01:34 PM)
Appvance has introduced Appvance UTP an DevOps friendly software quality assurance (SQA) automation solution for enterprise software and application testing.The UTP platform unifies all quality assurance (QA) automation with the Appvance write-once methodology to advance continuous integration and delivery of applications. It streamlines QA and exp...
Read More
---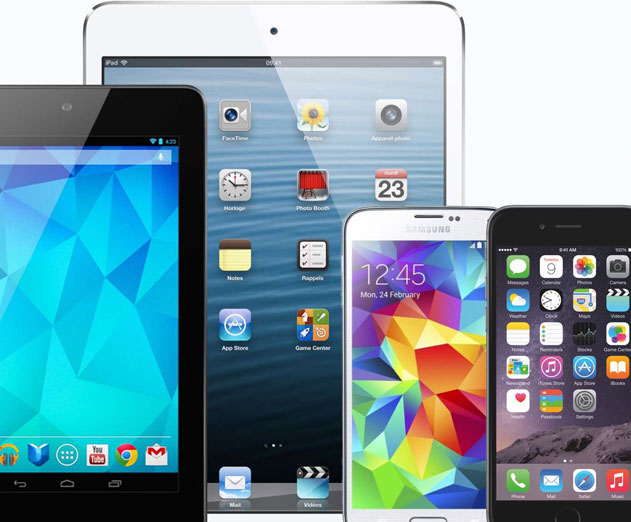 SmartBear Acquires CrossBrowserTesting's Automated Cloud Testing Platform
(5/8/2016 8:11:12 AM)
SmartBear Software has acquired CrossBrowserTesting, which offers an automated cloud platform for testing applications written for browsers and mobile devices. The CrossBrowserTesting platform contains more than 1,500 mobile and desktop browsers in over 65 operating systems, including iOS, Android and Windows. Developers can use the CrossBrows...
Read More
---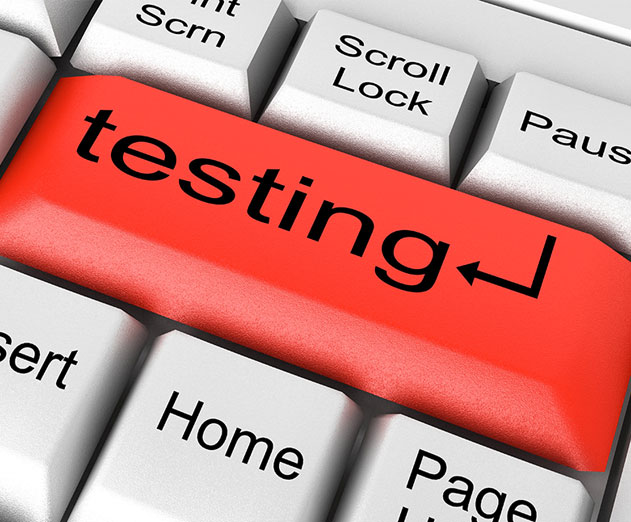 Making Application Testing a First Class Citizen of the Agile Age
(5/7/2016 10:06:18 AM)
BlazeMeter recently announced new functionality to its application testing platform by adding technology that provides the ability to create load and performance tests as brief fragments of code in any text editor. Developers can run any combination of open source tools including Gatling, The Grinder, Locust, Selenium and JMeter tests in parallel t...
Read More
---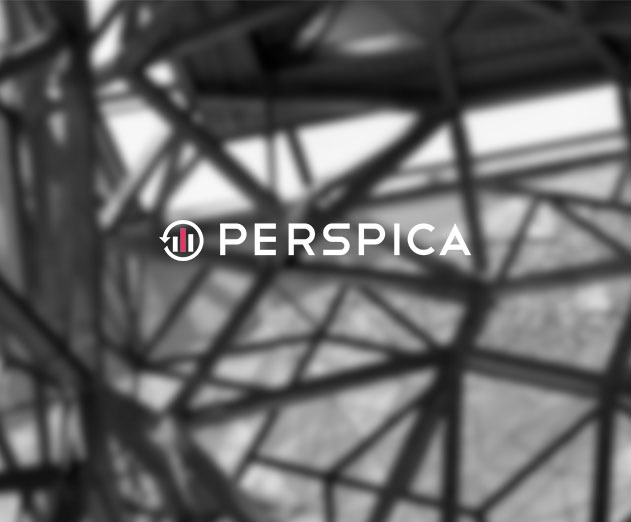 Bi-Modal IT and What You Need to Know About It
(5/3/2016 7:07:25 AM)
We visited with Dan Maloney, CEO of Perspica, Inc., about the emergence of "bi-modal IT," which calls for a reorganization of IT in order to meet the burgeoning digital requirements that enterprise IT is facing. Maloney provided insight into the greater need today than ever before for visibility into an organization's application stack a...
Read More
---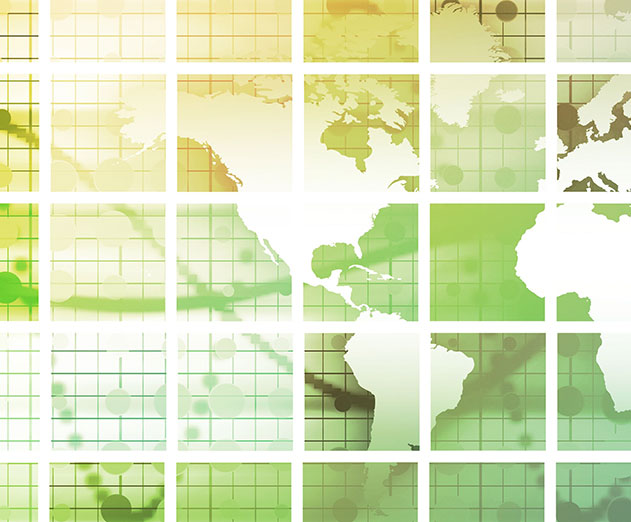 Upcoming STAR Software Application Testing Conferences for 2016
(4/18/2016 9:02:12 AM)
The STAR conferences series will be held at three locations in North America this year focusing on software testing and quality improvement. The event covers the latest software testing technologies, concepts and tools covering the spectrum from established practices to emerging trends in test techniques, test management, test automation, mobile te...
Read More
---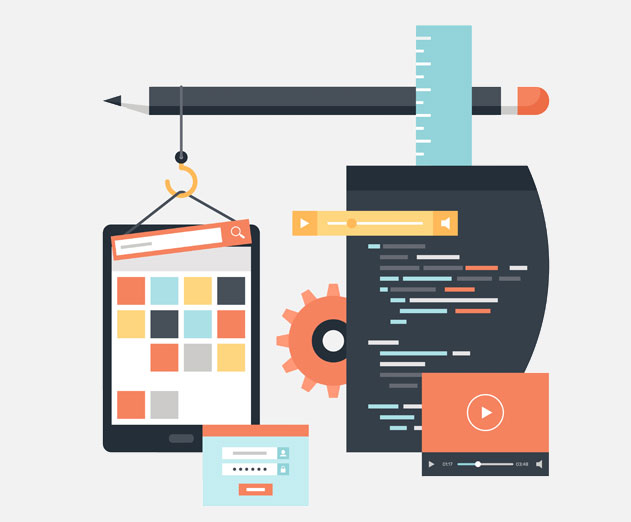 A Look Into the New Sencha Application Testing Platform
(4/4/2016 10:56:34 AM)
We recently visited with Subu Baskaran, a Senior Product Manager at Sencha, about the company's new Sencha Test solution for Ext JS apps, which was made generally available in February. The platform is based on open source test frameworks, including Jasmine and Istanbul, with Sencha built components.ADM: What are some of the main challenges for dev...
Read More
---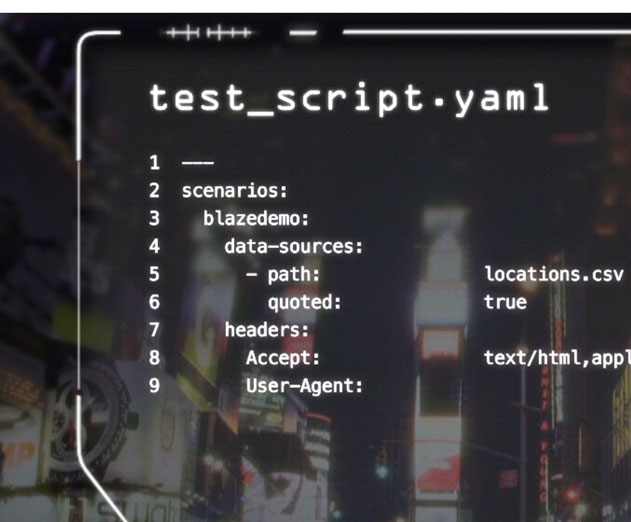 BlazeMeter Adds Open Source Tools for Performance Testing
(4/1/2016 2:06:49 PM)
BlazeMeter has announced new functionality to its continuous performance testing platform providing the ability for developers to run parallel tests with different open source tools. Developers can now run any combination of Gatling, The Grinder, Locust, Selenium and JMeter tests in parallel through a single unified control language, both locally a...
Read More
---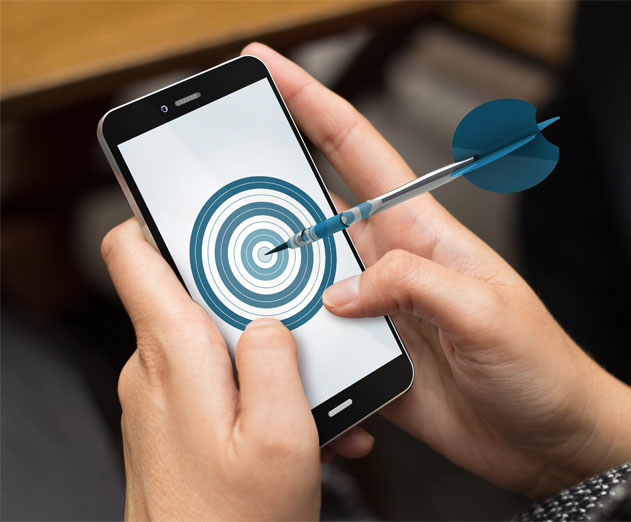 Your App is Your Greatest Brand Ambassador
(3/19/2016 9:05:53 AM)
As the mobile experience rapidly evolves, brands are folding apps into broader digital strategies including the web, in-car experiences, TVs and wearables. Companies that want to compete in this new "digital experience" paradigm are creating omni-channel strategies that manage customer expectations and create user experiences that reflect thei...
Read More
---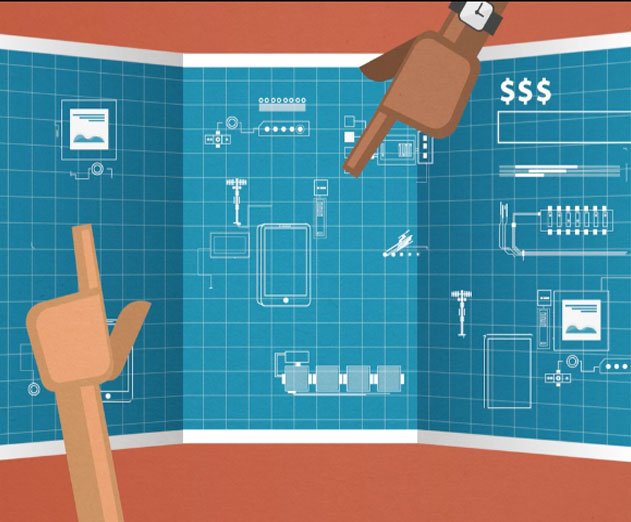 Tinder Outage and Key Takeaways for Mobile Marketers and Developers
(3/18/2016 12:40:55 PM)
You probably heard that popular dating app Tinder had an outage recently that prevented some (but not all) of its lovelorn customers from logging in or seeing their existing matches and messages. What a shame. And not only because potential love connections are now lost, but from a marketing perspective, a high-profile outage can be a real hea...
Read More
---