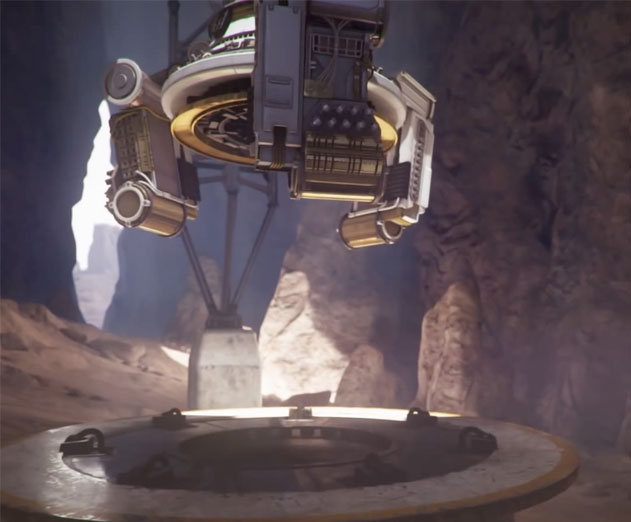 Unity and Xiaomi team up
(4 days ago)
Unity Technologies and Xiaomi have revealed additional details on the recent partnership agreement as both companies scale to serve consumers and developers worldwide. As one of the top Android device makers in China, Xiaomi boasts one of the world's most engaged audiences, with the MIUI app store seeing more than 50 billion downloads to date. Unit...
Read More
---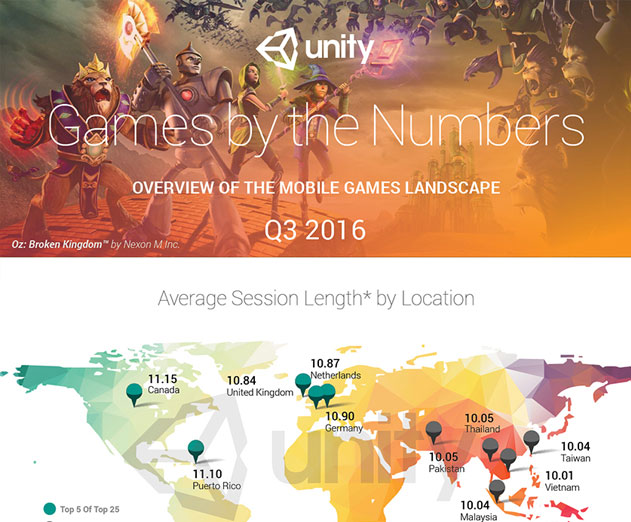 Unity revealed its Q3 Games by The Numbers report
(11/16/2016 3:08:47 PM)
Unity revealed its Q3 Games by The Numbers report based on nearly 5B installs across 2.4B devices in Q4. Key highlights can be found below.Play frequency: Android and iOS players have nearly the same average number of sessions per day (2.4 vs. 2.38)Daily playtime: the average Android player spent 26.6 minutes on average playing Unity games every da...
Read More
---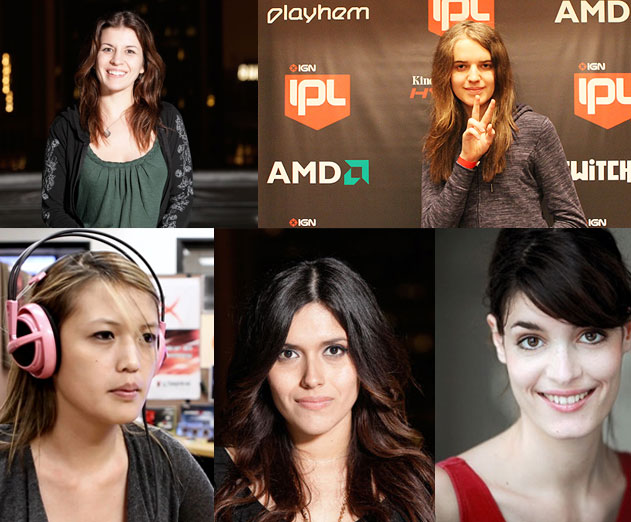 Five women who are destroying gender stereotypes in the gaming world
(11/13/2016 8:33:28 AM)
The online gaming industry has largely been dominated by men as there were very few women playing the game competitively. Today, all that has changed with the entry of women in the gaming arena who have been open to experimenting with all forms of gaming. New research shows that women prefer to play online slots machines games. We take a ...
Read More
---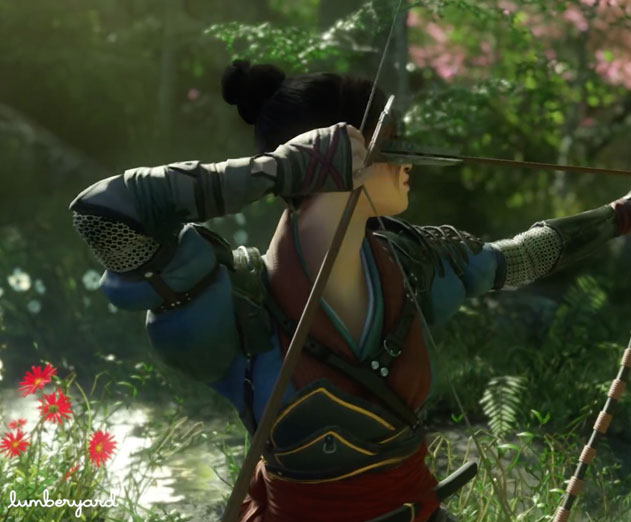 Amazon Lumberyard opens new Austin location
(10/25/2016 10:05:51 AM)
Amazon has been working on Lumberyard over the last couple of years, and assembled a team of industry veterans who are inspired to build a AAA game engine that uses the vast compute and storage of the cloud to help you build otherwise-impossible player experiences, and engage massive communities of fans. In fact, the typical developer on the team h...
Read More
---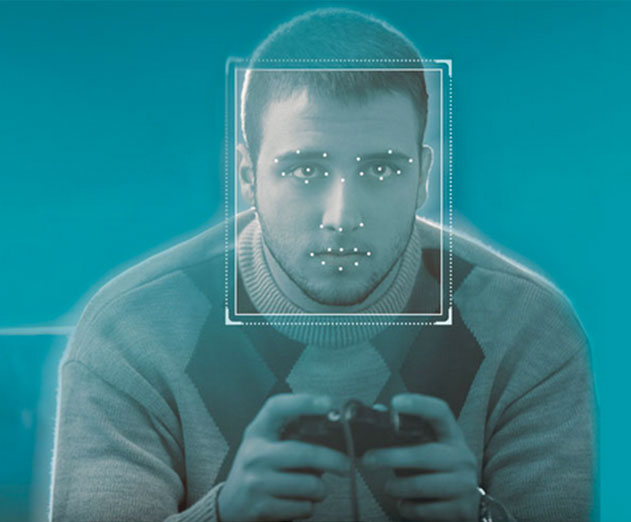 How Emotion AI is becoming a real opportunity for developers
(10/18/2016 10:02:05 AM)
We recently spoke with emotion artificial intelligence (AI) company, Affectiva, about how Emotion AI is emerging as a new opportunity for developers. Affectiva recently announced that its emotion recognition SDK has been integrated with Unity. Developers in a range of industries from gaming, education, robotics and healthcare, to experiential...
Read More
---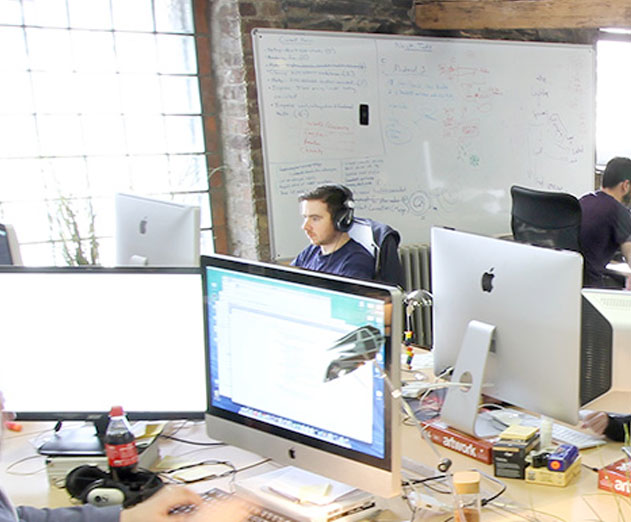 A Peek Inside Ireland's Largest Games Developer, DIGIT Game Studios
(9/30/2016 3:10:10 PM)
DIGIT started in 2012 and based it in Dublin, Ireland. Not the usual gaming capital, however it's had a great impact on the company today. Their focus is on building strategy games for mobile and browser. They spent the first couple of years of the company's life focused on the underlying technology and believe they are probably the most advanced G...
Read More
---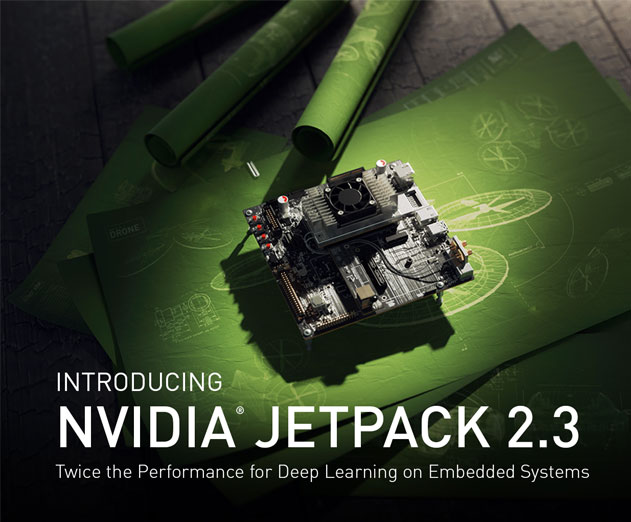 NVIDIA Releases JetPack 2.3 Into the Wild
(9/20/2016 2:04:14 PM)
NVIDIA has announced its latest comprehensive SDK for the world's most advanced system for embedded visual computing, NVIDIA Jetson TX1. Free for download, NVIDIA JetPack 2.3 builds on the already accessible and high performing platform for deep learning, adding 2x the speed and efficiency. Not only does the SDK come with improved system ...
Read More
---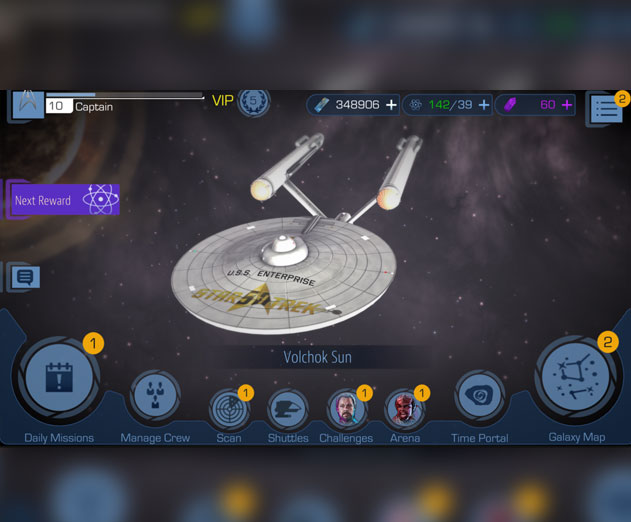 USS Enterprise NCC-1701 Comes to Star Trek Timelines Game in Honor of 50th Anniversary
(9/2/2016 10:02:01 PM)
The team at Disruptor Beam, a game company full of devoted Star Trek fans, just revealed plans for their celebration of Star Trek's 50th anniversary with Star Trek Timelines. In honor of the milestone event, Disruptor Beam has added a limited edition version of the iconic USS Enterprise NCC-1701 to the game, is running a special in-game event...
Read More
---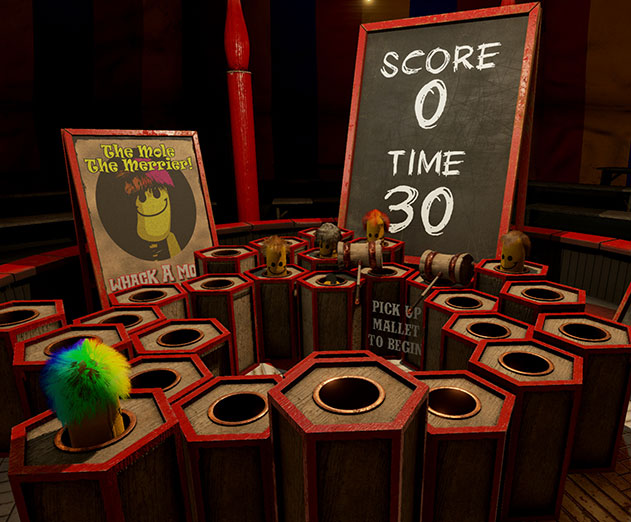 VR Funhouse Source Code Just Released By NVIDIA
(9/1/2016 11:00:56 AM)
Calling all VR developers! NVIDIA and Epic Games just announced the release of free mod tools for NVIDIA's Unreal Engine 4-powered VR Funhouse. With the launch of the VR Funhouse Mod Kit, NVIDIA's innovative carnival game for HTC Vive now supports mods, giving the community an incredible sandbox of possibilities to extend the VR Funhouse experience...
Read More
---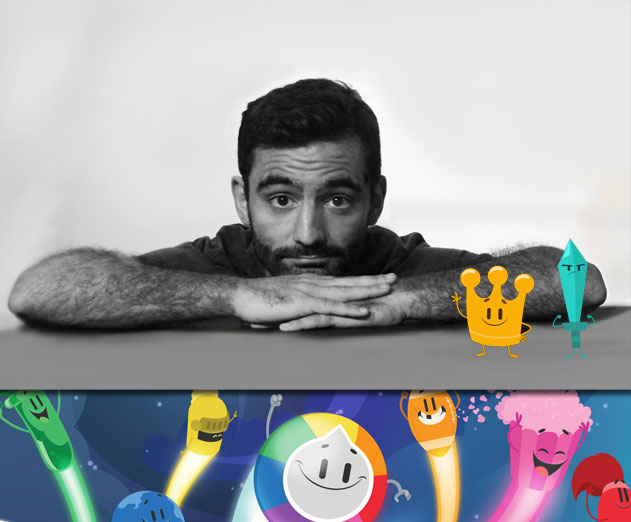 Chatting With the Creator of Trivia Crack About App Success and the Smile Test
(8/25/2016 7:00:28 AM)
We recently sat down with Etermax, the creator of Trivia Crack to get the inside track on their success as a mobile team. Trivia Crack Kingdoms, the sequel to its flagship mobile game, has surged in popularity as the game surpassed seven million downloads across all platforms worldwide. Here's what Maximo Cavazzani, CEO and founder of Etermax had t...
Read More
---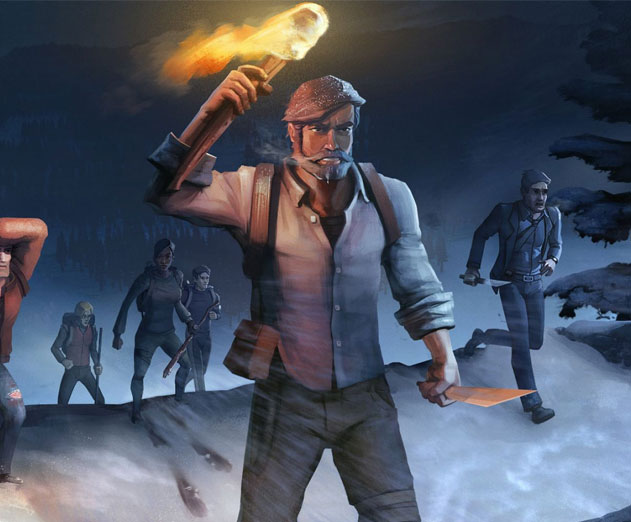 Unity Developers Will Soon Be Able to Publish Directly to Facebook
(8/19/2016 11:02:16 AM)
Facebook and Unity, just announced a strategic partnership that gives Unity developers new ways to reach and engage Facebook's audience of 650M+ gamers.They are joining forces to build new functionality into Unity that will allow developers to publish their games directly to Facebook, including a new Facebook PC gaming platform currently in develop...
Read More
---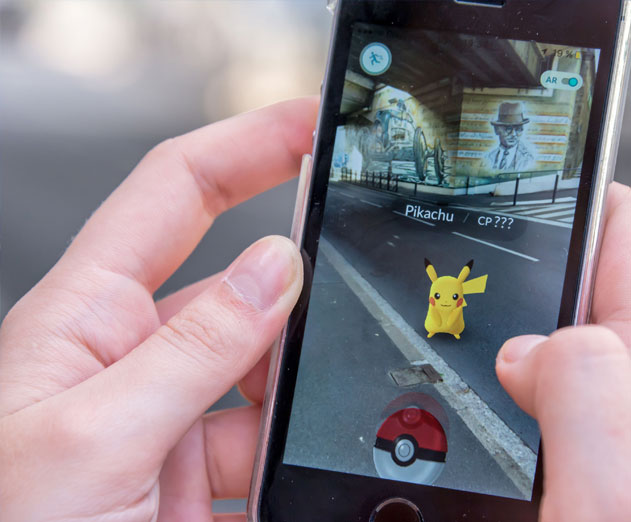 5 App Tech Lessons We Can Learn From Pokemon Go
(8/18/2016 11:01:11 AM)
Pokémon Go has taken the country by storm. Players roam the streets like zombies and even crash their car into trees, just… to… catch… that… one… little… Pidgey. While it's easy to see this craze as just another fad -Macarena or Gangnam Style anyone? -Pokémon Go is yielding important lessons about technology. Here are 5 that I came up with.You can'...
Read More
---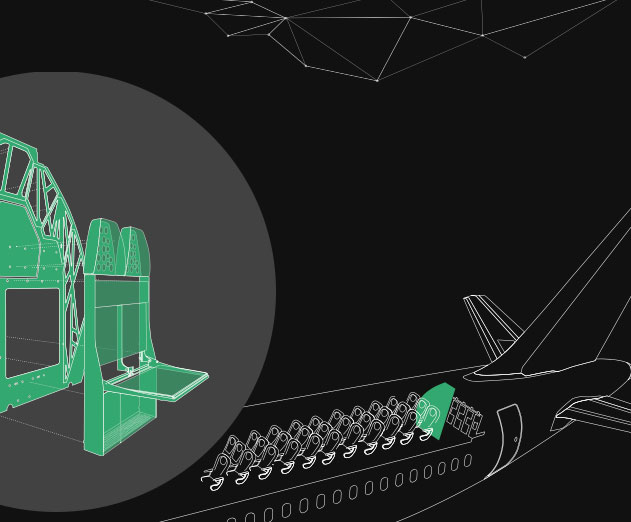 Autodesk Adds New VR and 3D Animation Functionality for Game Development
(7/27/2016 2:03:22 PM)
Autodesk has released the latest version of its Autodesk Maya LT 20173D animation and modeling software for indie game developers. The company has also released Autodesk Stingray 1.4, offering updates to the 3D game engine and real-time rendering solution.Autodesk says that one of the most significant features added to the Maya LT platform is the t...
Read More
---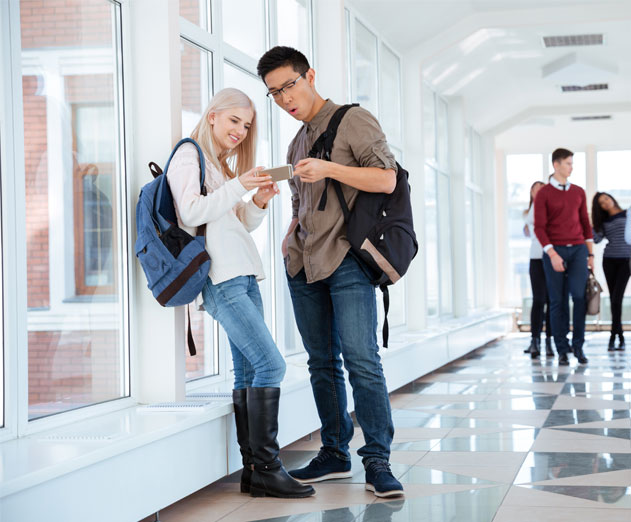 Some Advice If You Are Creating AR Games or Geolocating Kids Like Pokémon GO
(7/15/2016 3:10:31 PM)
For years, I've been talking about free, downloadable smartphone apps as creepware that is designed with one major purpose – to spy on you and your children. Creepware is a form of malware that spies on you for whatever reason the developer chose – either to listen in on your microphone, covertly take pictures of you and your surrounds or even wors...
Read More
---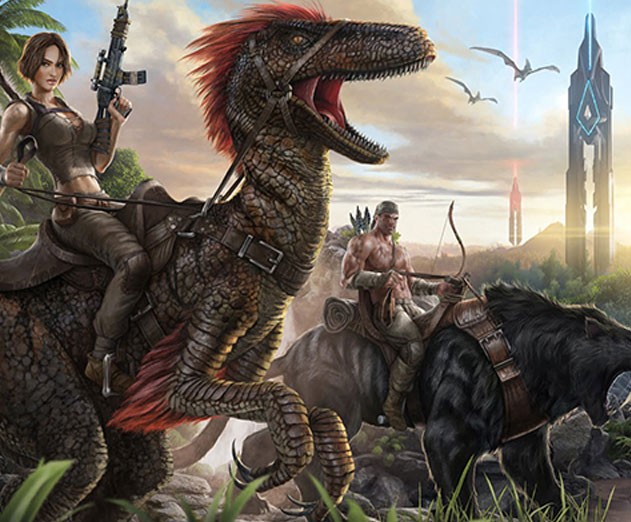 Epic Games Awards $75,000 in Grants to Five Game Developers
(7/13/2016 7:27:33 AM)
Five game development teams have recently been awarded Epic Games Unreal Dev Grants totaling $75,000. The grant program was created in February 2015 by Epic to offer a $5 million fund to aid in developer success with no-strings-attached financial assistance. So far Epic has awarded nearly $1.4 million in grants to Unreal Engine developers. The late...
Read More
---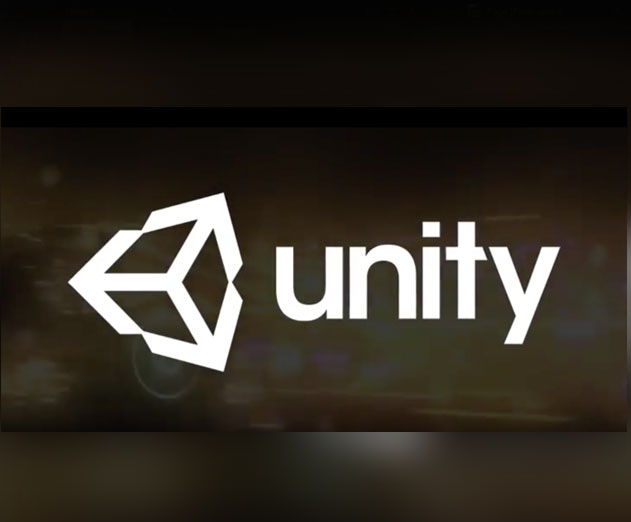 Unity Makes Updates to Recent Pricing Changes
(6/17/2016 5:02:01 PM)
As we reported earlier this June, Unity released a new subscription-based pricing model which will include all Unity platforms and iOS/Android add-ons.The company has now announced adjustments to the new pricing model based on input from customers.Specifically the changes respond to these two situations:- The cost for customers who had previously m...
Read More
---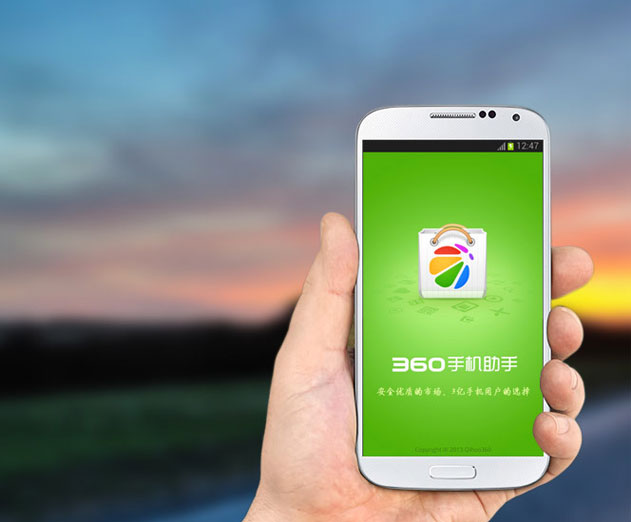 President of 360 Games Alex Xu Discusses Chinese Game Publishing Opportunities
(6/15/2016 7:42:15 AM)
To learn more about the growing Chinese gaming market and the opportunity China presents for game developers, we spoke with Alex Xu is president of 360 Games. The company is a leading Chinese game platform and publisher which recently released initiatives to attract global game developers to China, including the formation of the SUPER360° Strategy,...
Read More
---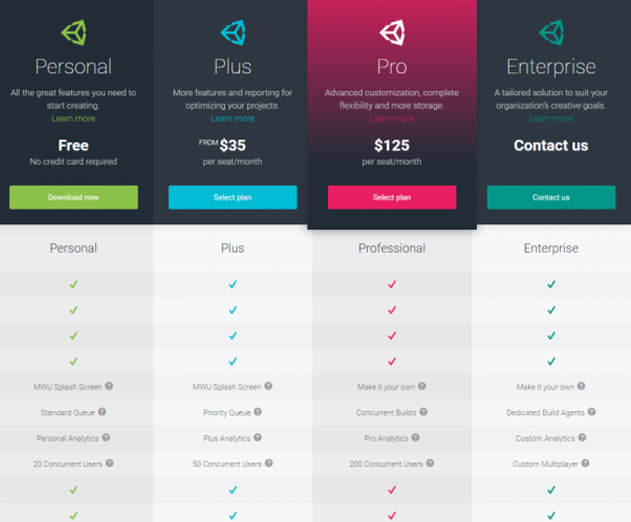 Unity Releases New Subscription Pricing Models for Game Developers
(6/1/2016 12:02:03 PM)
Unity has released new subscription-based pricing models which will include all Unity platforms, iOS and Android add-ons. The new pricing levels are: - Unity Personal: (Free) Includes all platforms to anyone with funding or revenues of less than $100,000 USD per year. Includes Unity Ads through a revenue stream plus base-level analytics featur...
Read More
---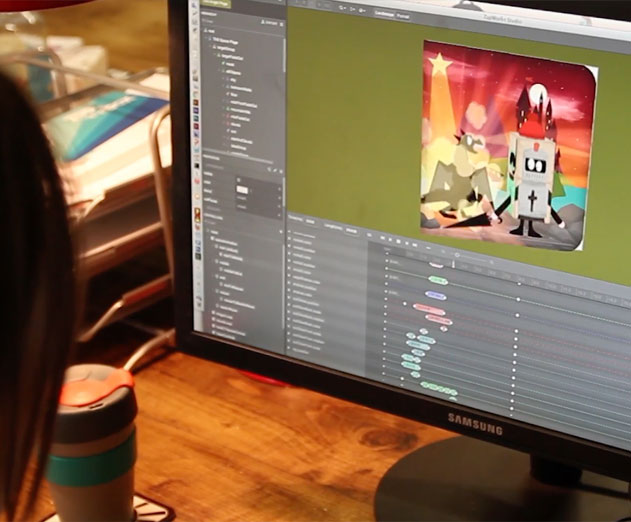 Zappar Launches New Augmented Reality and Virtual Reality Creation Tools
(6/1/2016 10:02:03 AM)
Zappar has launched a new set of augmented reality and virtual reality creation tools called ZapWorks that are designed to let companies create immersive AR/VR content experiences.The three content creation tools that make up the ZapWorks toolbox have been in development for more than five years, and was originally built to meet Zappar's own need f...
Read More
---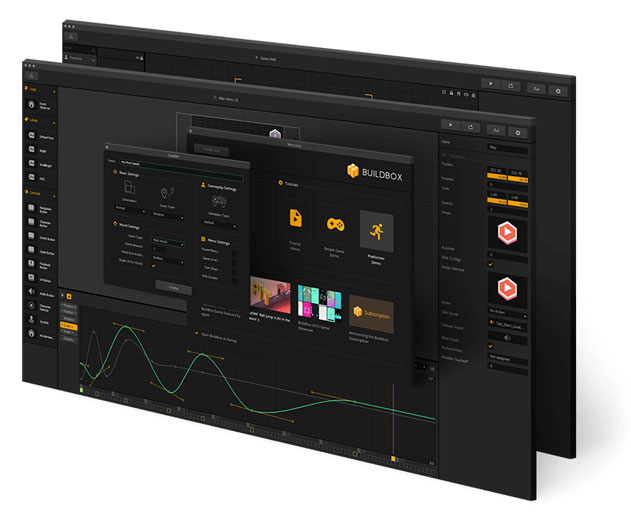 Buildbox and Vungle Team Up for Windows 10 Game Development Promotion
(5/20/2016 12:01:42 PM)
Buildbox, Microsoft, and Vungle are teaming up to offer a new promotion to give $500 to Buildbox customers who bring their games over to the Windows 10 Store. The promotion coincides with the release of Buildbox 2.1.0.Buildbox offers a no code game development environment providing a drop and drag game creation experience that doesn't require any s...
Read More
---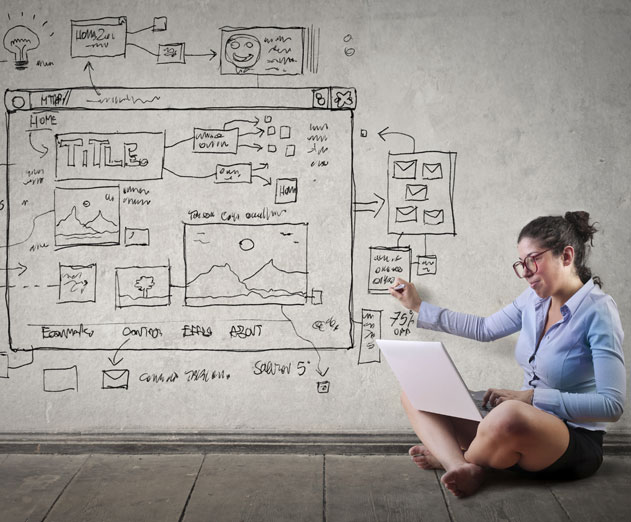 Unity to Host Women in Gaming Educational Workshop Series
(5/12/2016 10:11:33 AM)
Unity has announced the launch of a "Women in Gaming" workshop series that includes female leaders and executives offering their views on best practices for strategic thinking, influencing, and career navigation.Each event will feature game industry leaders who will share experiences and provide insights and tips they've gathered on a topics geared...
Read More
---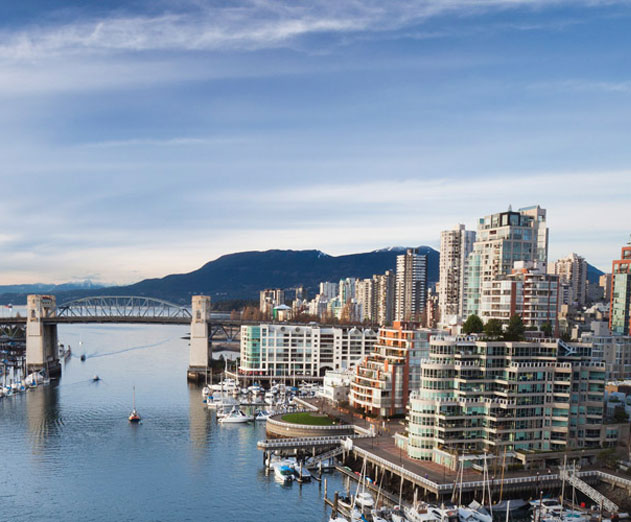 Pocket Gamer Connects Vancouver Game Developer Conference is June 28 and 29
(5/4/2016 12:36:32 PM)
Pocket Gamer Connects Vancouver is a mobile gaming conference offering five tracks covering global strategy, monetization, future technologies, funding/deal making and indie survival. The event will be held on June 28 – 29 at the Vancouver Convention Centre.The conference offers access to more than 100 speakers from the mobile games and technology ...
Read More
---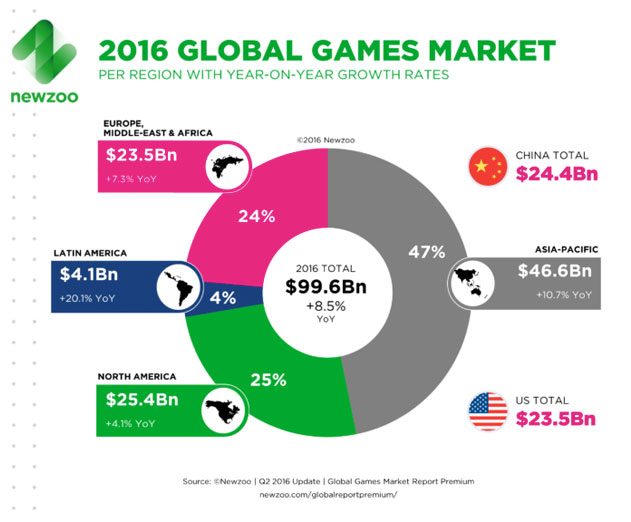 Mobile Game Market Predicted to Overtake PC with $37 Billion in Revenue for 2016
(4/26/2016 2:07:15 PM)
Newzoo has released the latest quarterly update of its "Global Games Market Report", which predicts that the total game market revenue in 2016 will be just shy of $100 billion ($99.6 billion) up 8.5% when compared to 2015. For the first time mobile game revenue will overtake PC gaming with $36.9 billion, up 21.3% globally. Regionally, APAC con...
Read More
---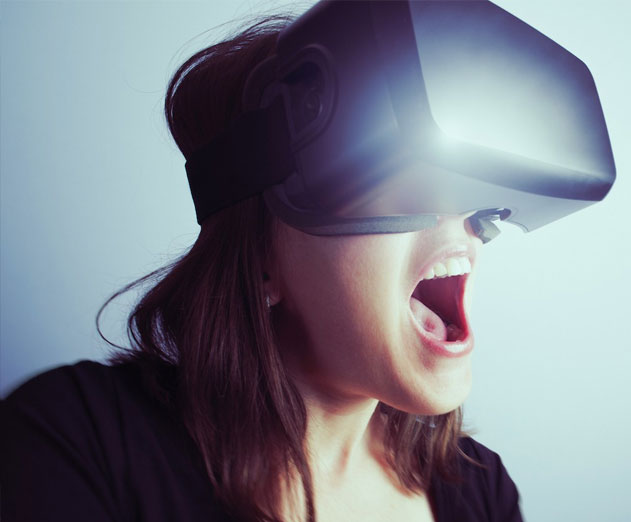 TVU VR Offers and IP and Cellular-Based Live VR Transmission Platform
(4/11/2016 3:04:48 PM)
TVU Networks has introduced TVU VR, an IP and cellular-based live virtual reality transmission solution. By incorporating TVU's Inverse StatMux Plus (IS+) technology, TVU VR can stream live VR content from anywhere, even in a moving environment like a car or train.TVU VR delivers an ultra-high definition, full frame rate and live 360-degree fully i...
Read More
---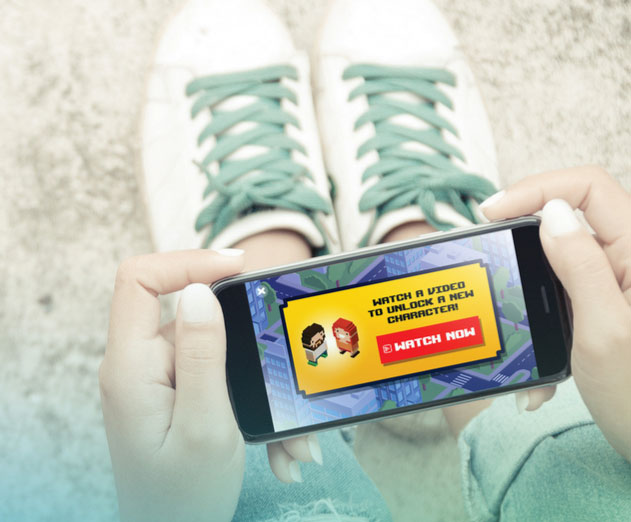 More Than Half of Game Developers Say Video Ads Provide Highest Revenue
(4/7/2016 3:06:17 PM)
Unity Technologies has released a new study that takes a deep dive into video ads as a tool for mobile developers to help monetize their games and drive user engagement. Over 2,000 mobile game developers and players responded to the survey to provide insight into the effectiveness of video ads and their impact on user engagement, retention and...
Read More
---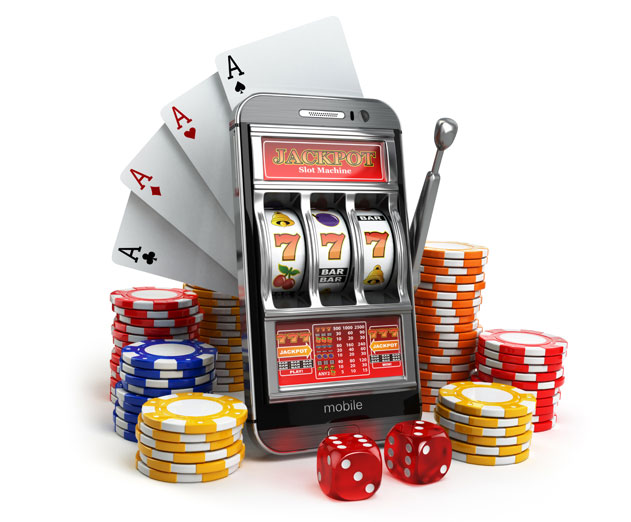 How to Design Mobile Games to Avoid Anti Gambling Statutes
(4/6/2016 8:39:20 AM)
Big Fish Casino, Castle Clash, Double Down Casino, Game of War, Slotomania. These are just a handful of the mobile games that have come under class action scrutiny in the last 18 months as plaintiffs' lawyers try to convince courts that popular games run afoul of state anti-gambling laws. This list makes evident that the recent lawsuits are n...
Read More
---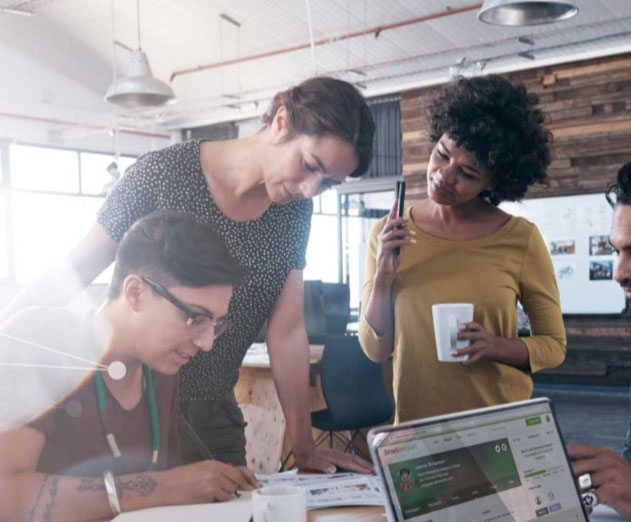 Engineering is the Top Job Need for the Gaming Industry
(3/14/2016 4:06:14 PM)
In a recent study on the hiring needs for the gaming industry, SmartRecruiters found that engineering dominates as the top job function sought after in the gaming sector, with engineering representing 36 percent of all gaming jobs posted, followed by design at 17 percent. Here's how the top functions ranked in the study:1. Engineering2. Design...
Read More
---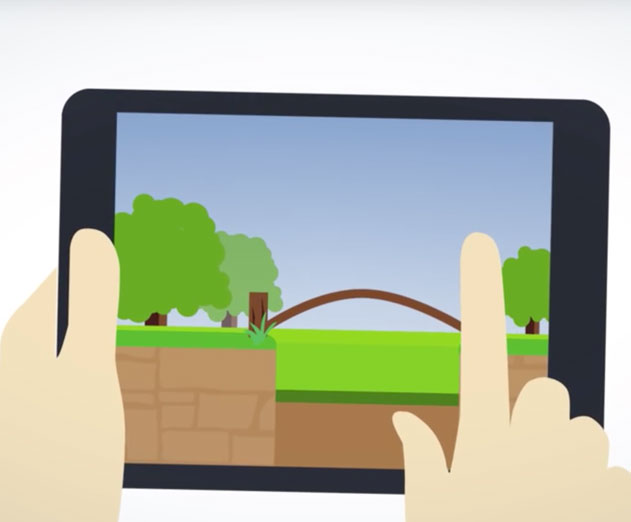 DeltaDNA's New Service Aims to Help Drive Monetization in Low Player Games
(3/14/2016 9:44:41 AM)
deltaDNA just announced the release of SmartAds 'On Demand', a dynamic independent ad mediation and management platform developed specifically to drive monetization in games with low player numbers.Smaller games typically struggle from a lack of available performance data, which alongside the major time drain of managing multiple ad networks,...
Read More
---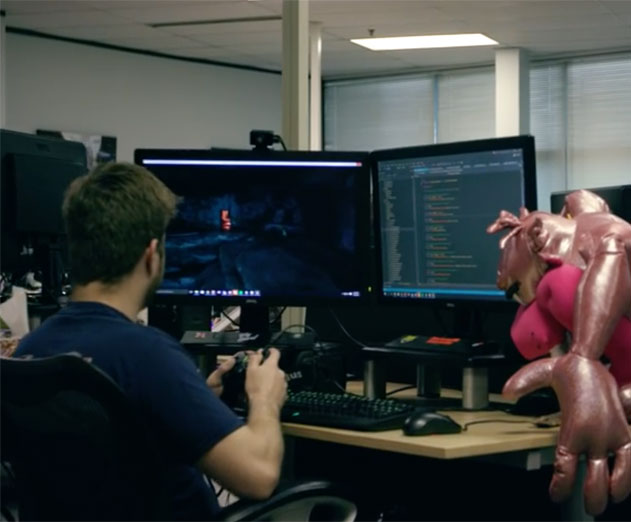 AWS Releases Amazon Lumberyard and Amazon GameLift for Game Development
(2/22/2016 5:06:05 PM)
AWS has launched two new products for game developers, Amazon Lumberyard and Amazon GameLift.Amazon LumberyardAmazon Lumberyard is a free, cross-platform, 3D game engine for developers to create games, connect their games to the compute and storage of the AWS Cloud, and engage fans on Twitch. With Amazon Lumberyard's visual scripting tool, even non...
Read More
---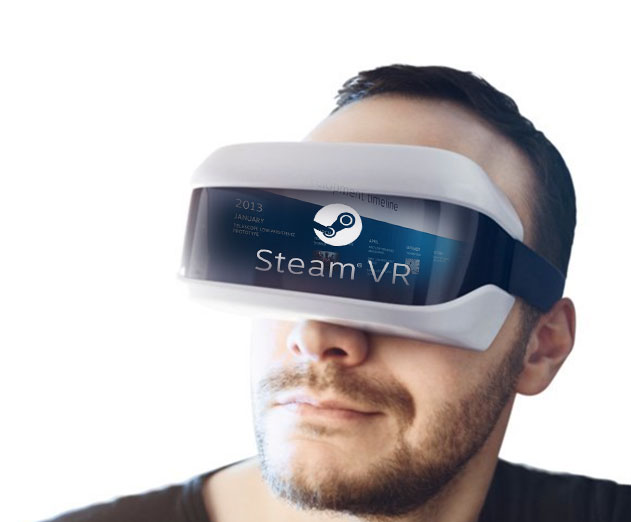 Unity Now Offers Native Support for SteamVR
(2/15/2016 9:05:42 AM)
Unity is now offering native support for SteamVR in the Unity Platform and has also added a new SteamVR rendering plugin. Integration of the SteamVR code delivers native support for Valve's upcoming SteamVR platform to all Unity developers. Beyond SteamVR support, Valve has developed an advanced SteamVR rendering plugin for Unity that allows f...
Read More
---