Game Development
For mobile, console, and other devices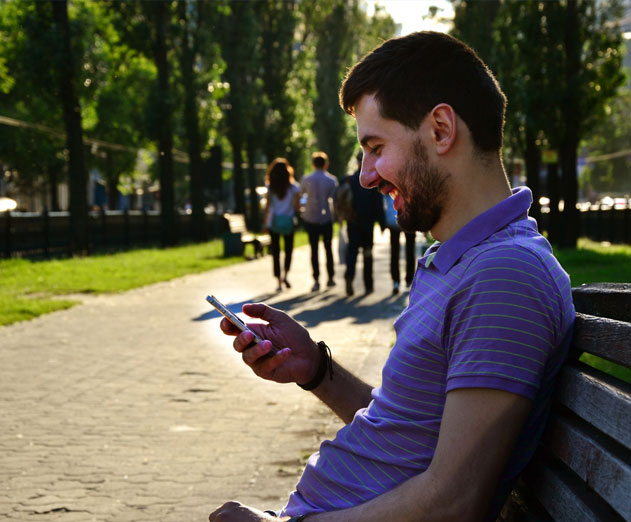 Mobile gamers mindsets, motivations, and behaviors revealed
Thursday, January 19, 2017
by Richard Harris
Playing mobile games makes people happier than using social networking apps says TapJoy in a new report.Tapjoy released the findings of in-depth research it conducted to understand the mindset, motivations and behaviors of today's mobile gamers. Designed to shed light on this massive and desirable consumer audience for brand advertisers, the report is the first of its k...
Read More
---
GDC says HTC Vive outpaces Oculus Rift as the most popular VR / AR platform
Thursday, January 12, 2017
by Christian Hargrave
The Game Developers Conference (GDC) has released the results of the fifth annual State of the Industry Survey, revealing trends in the games industry ahead of GDC 2017 this February. Here are some of the many learnings from the survey of more than 4,500 game developers who have attended GDC in the last three years.Game Makers are feeling optim...
Read More
---
Report finds American gamers more likely to buy in-app purchases than anyone
Thursday, January 12, 2017
by Richard Harris
New Liftoff report says that gamers in America are more likely to make in-app purchases than anywhere else, including EMEA and APAC users.The new report analyzed millions of post-install events within gaming apps to uncover some surprising data around mobile gamer engagement across gender, geography, seasons and sub-category of game.Here's a highlight of some ...
Read More
---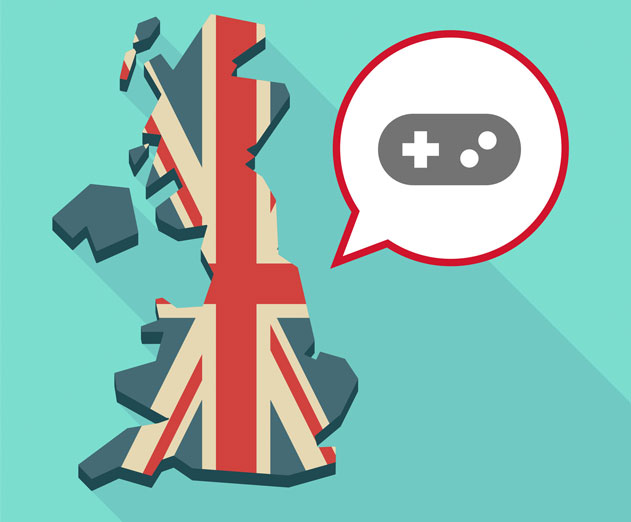 UK video games industry to grow in 2017 says new TIGA report
Tuesday, January 03, 2017
by Christian Hargrave
TIGA reports that the UK video games industry would increase investment and expand employment in 2017. They made the comments in their latest Business Opinion Survey 2016/17. The report was based on a survey of 50 games businesses including small, medium and large firms, developing games across mobile/tablet, VR, PC and console. TIGA's Business Opinion Survey 2016...
Read More
---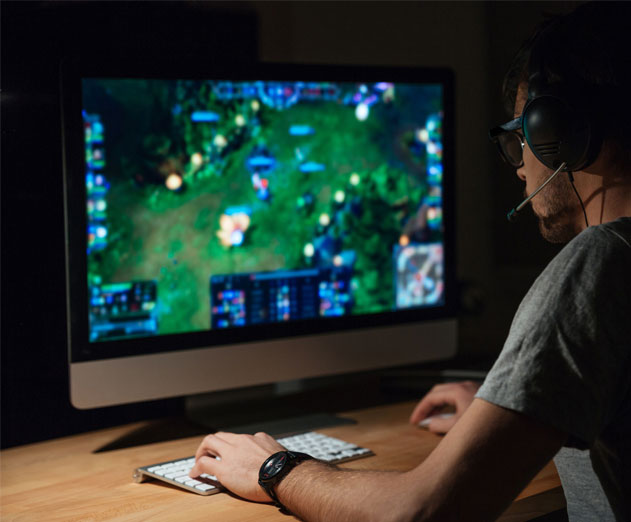 Microsoft Teams Up with GameAnalytics
Thursday, December 29, 2016
by Richard Harris
Microsoft has revealed a technology partnership which introduces GameAnalytics, a tool that helps developers understand user behavior, to applications developed on the Universal Windows Platform (UWP).Microsoft first announced UWP with Windows 10, as a platform-homogeneous application architecture to simplify the development process across a range device types...
Read More
---
Unity hires some AI and Machine learning muscle
Monday, December 12, 2016
by Christian Hargrave
Unity announced that it has hired Dr. Danny Lange as VP of AI and Machine Learning. He joins from Uber, where he was head of machine learning.At Uber, Lange led the efforts to build the world's most versatile Machine Learning platform to support Uber's hyper growth. As head of machine learning, Lange will lead Unity's efforts around AI (Artificia...
Read More
---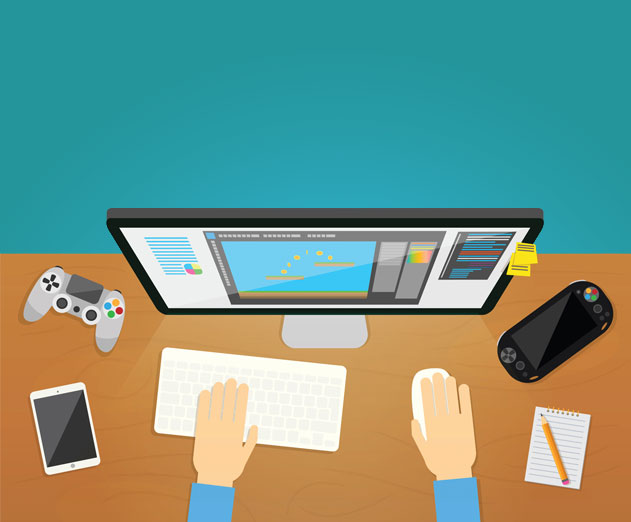 Indie game makers can now get user acquisition help from the new Game Alliance
Thursday, December 08, 2016
by Michael Haynes
Tilting Point, a provider of publishing services for mobile developers, has launched Game Alliance, a new user acquisition fund established to scale UA campaigns for independent game makers. Game Alliance is designed specifically for developers who want to self-publish, maintain ownership of their IP and retain all their equity. The fund's resources will be applied to g...
Read More
---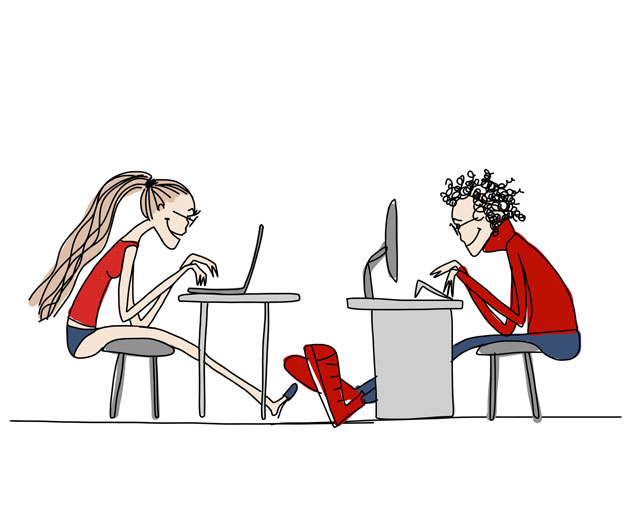 Why developers should consider collaboration tools
Wednesday, December 07, 2016
by Ulas Karademir
Software development is a game of teamwork. In the ideal scenario, autonomous teams tackle separate objectives while remaining engaged with the functions of every other team. Teams methodically track their individual goals, record their progress, and remain aligned with the overall work plan. Then these teams come together to produce a final product. Sometimes, this ide...
Read More
---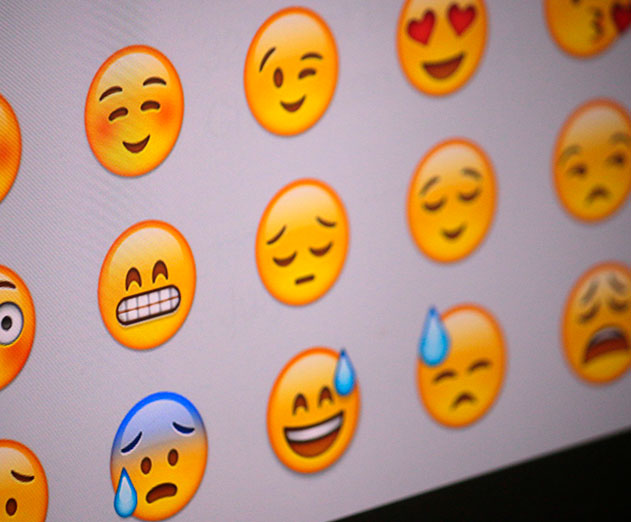 Meet the worlds first iMessage game development startup
Monday, December 05, 2016
by Richard Harris
At the Slush conference in Helsinki, MojiWorks Limited announced it's formation and seed funding from Sunstone Capital and Lifeline Ventures.MojiWorks has been founded by Matthew Wiggins (CEO) and Alan Harding (CTO), veteran technology leaders & entrepreneurs and previously founders of Wonderland Software which was acquired by Zynga in 2011. MojiWorks will be based ...
Read More
---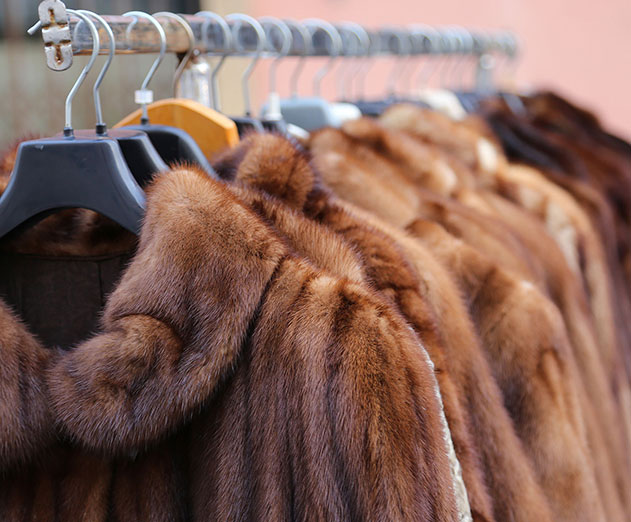 NeoFur is now available for the Unity game engine
Saturday, December 03, 2016
by Richard Harris
Neoglyphic Entertainment, a story company building advanced entertainment technologies, announced the release of its award-winning 3D graphics technology NeoFur for the Unity game development platform. Previously available only on Unreal Engine 4 and in closed beta for Unity, NeoFur is an easy-to-use, in-editor tool that simplifies the creative process for developers. T...
Read More
---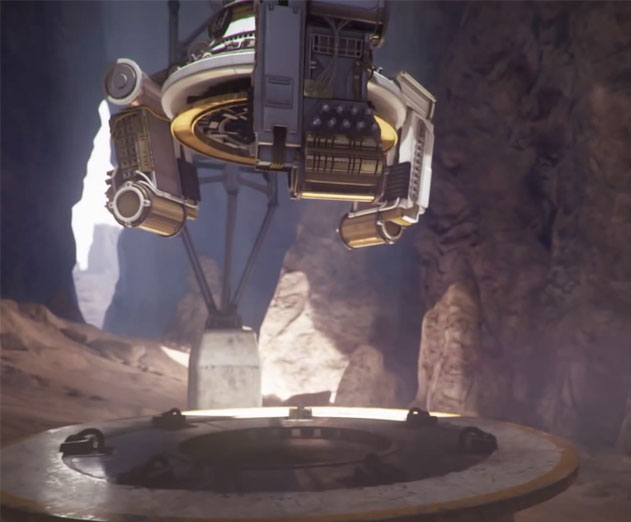 Unity and Xiaomi team up
Tuesday, November 29, 2016
by Michael Haynes
Unity Technologies and Xiaomi have revealed additional details on the recent partnership agreement as both companies scale to serve consumers and developers worldwide. As one of the top Android device makers in China, Xiaomi boasts one of the world's most engaged audiences, with the MIUI app store seeing more than 50 billion downloads to date. Unity developers will have...
Read More
---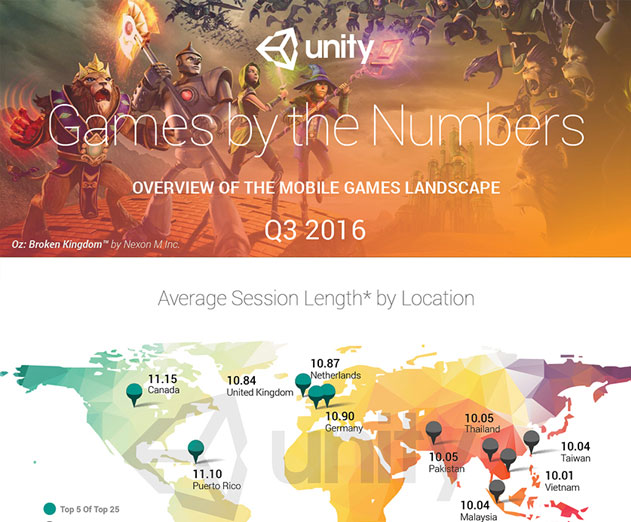 Unity revealed its Q3 Games by The Numbers report
Wednesday, November 16, 2016
by Richard Harris
Unity revealed its Q3 Games by The Numbers report based on nearly 5B installs across 2.4B devices in Q4. Key highlights can be found below.Play frequency: Android and iOS players have nearly the same average number of sessions per day (2.4 vs. 2.38)Daily playtime: the average Android player spent 26.6 minutes on average playing Unity games every day; for iOS it was 19.8...
Read More
---
Five women who are destroying gender stereotypes in the gaming world
Sunday, November 13, 2016
by Richard Harris
The online gaming industry has largely been dominated by men as there were very few women playing the game competitively. Today, all that has changed with the entry of women in the gaming arena who have been open to experimenting with all forms of gaming. New research shows that women prefer to play online slots machines games. We take a look at the top five w...
Read More
---
Amazon Lumberyard opens new Austin location
Tuesday, October 25, 2016
by Richard Harris
Amazon has been working on Lumberyard over the last couple of years, and assembled a team of industry veterans who are inspired to build a AAA game engine that uses the vast compute and storage of the cloud to help you build otherwise-impossible player experiences, and engage massive communities of fans. In fact, the typical developer on the team has over 10.8 years of ...
Read More
---
How Emotion AI is becoming a real opportunity for developers
Tuesday, October 18, 2016
by Richard Harris
We recently spoke with emotion artificial intelligence (AI) company, Affectiva, about how Emotion AI is emerging as a new opportunity for developers. Affectiva recently announced that its emotion recognition SDK has been integrated with Unity. Developers in a range of industries from gaming, education, robotics and healthcare, to experiential marketing and more ar...
Read More
---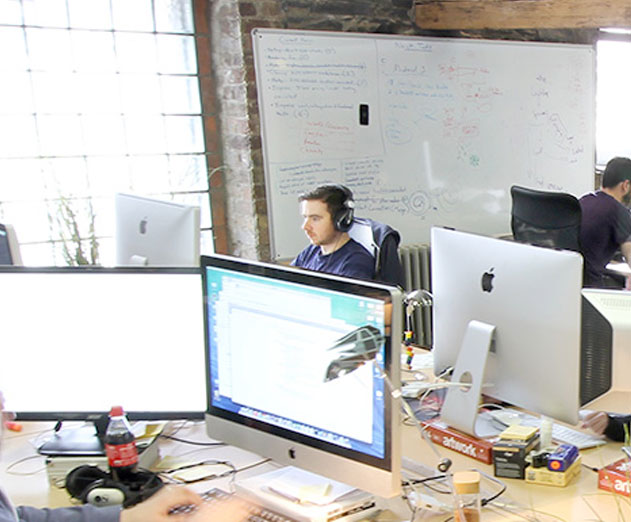 A Peek Inside Ireland's Largest Games Developer, DIGIT Game Studios
Friday, September 30, 2016
by Richard Harris
DIGIT started in 2012 and based it in Dublin, Ireland. Not the usual gaming capital, however it's had a great impact on the company today. Their focus is on building strategy games for mobile and browser. They spent the first couple of years of the company's life focused on the underlying technology and believe they are probably the most advanced GaaS (Games as a Servic...
Read More
---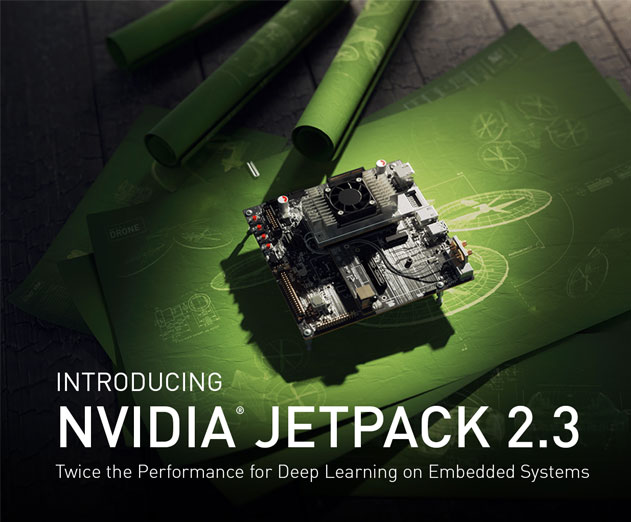 NVIDIA Releases JetPack 2.3 Into the Wild
Tuesday, September 20, 2016
by Richard Harris
NVIDIA has announced its latest comprehensive SDK for the world's most advanced system for embedded visual computing, NVIDIA Jetson TX1. Free for download, NVIDIA JetPack 2.3 builds on the already accessible and high performing platform for deep learning, adding 2x the speed and efficiency. Not only does the SDK come with improved system software, tools, optim...
Read More
---
USS Enterprise NCC-1701 Comes to Star Trek Timelines Game in Honor of 50th Anniversary
Friday, September 02, 2016
by Richard Harris
The team at Disruptor Beam, a game company full of devoted Star Trek fans, just revealed plans for their celebration of Star Trek's 50th anniversary with Star Trek Timelines. In honor of the milestone event, Disruptor Beam has added a limited edition version of the iconic USS Enterprise NCC-1701 to the game, is running a special in-game event for players and is pa...
Read More
---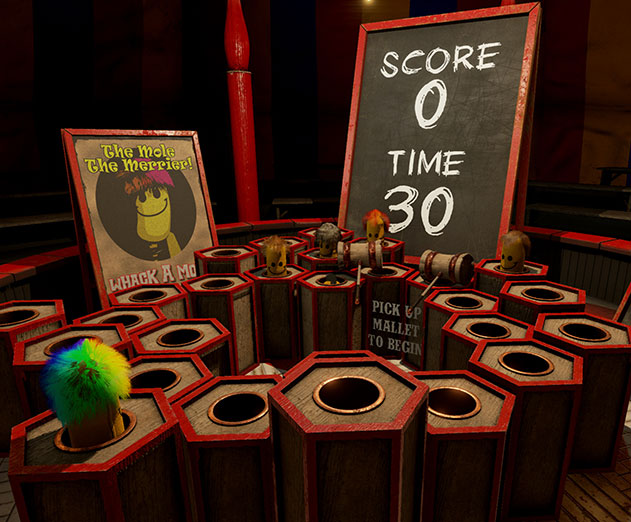 VR Funhouse Source Code Just Released By NVIDIA
Thursday, September 01, 2016
by Richard Harris
Calling all VR developers! NVIDIA and Epic Games just announced the release of free mod tools for NVIDIA's Unreal Engine 4-powered VR Funhouse. With the launch of the VR Funhouse Mod Kit, NVIDIA's innovative carnival game for HTC Vive now supports mods, giving the community an incredible sandbox of possibilities to extend the VR Funhouse experience. VR Funhouse is ...
Read More
---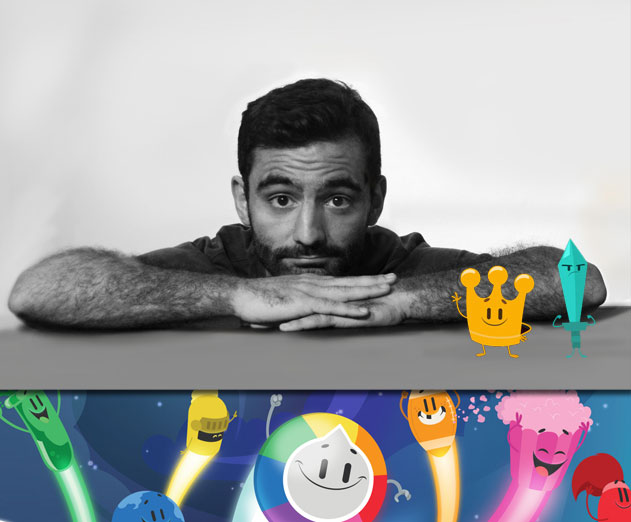 Chatting With the Creator of Trivia Crack About App Success and the Smile Test
Thursday, August 25, 2016
by Richard Harris
We recently sat down with Etermax, the creator of Trivia Crack to get the inside track on their success as a mobile team. Trivia Crack Kingdoms, the sequel to its flagship mobile game, has surged in popularity as the game surpassed seven million downloads across all platforms worldwide. Here's what Maximo Cavazzani, CEO and founder of Etermax had to say. ADM: Who a...
Read More
---