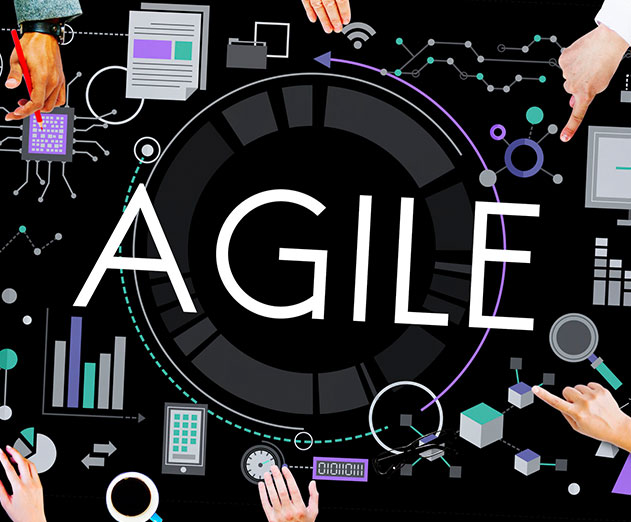 3 things you need to know to make Agile software development work
(11/21/2016 2:03:21 PM)
Traditionally, software development follows the Waterfall framework whereby a product is produced sequentially over a series of phases of construction. Waterfall's big drawback is how tedious it can be for developers, and how unresponsive it is to change. This is a major issue in today's world where technology is advancing at such a rate that resis...
Read More
---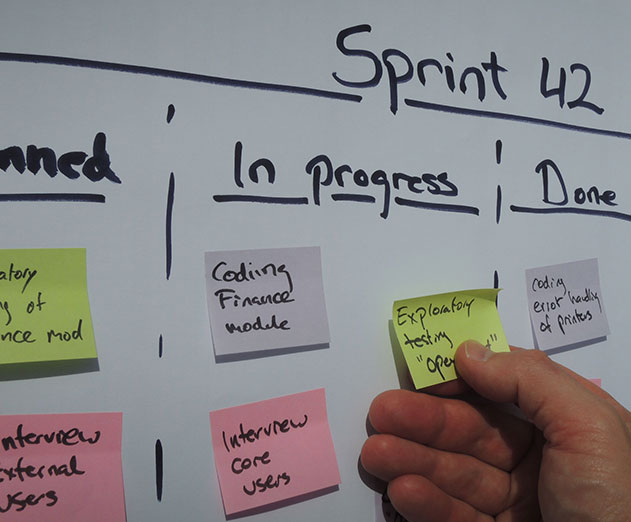 Is Agile development really that great
(11/5/2016 12:03:27 PM)
Agile is buzz word among various industries. Many experts are talking about the importance of agility in the enterprise -but do we really know what it means to be agile and how it benefits business?Todd Olson, CEO of BI/UX company, Pendo.io, thinks it's important for the entire organization to understand agility at the team-level. From prioritize w...
Read More
---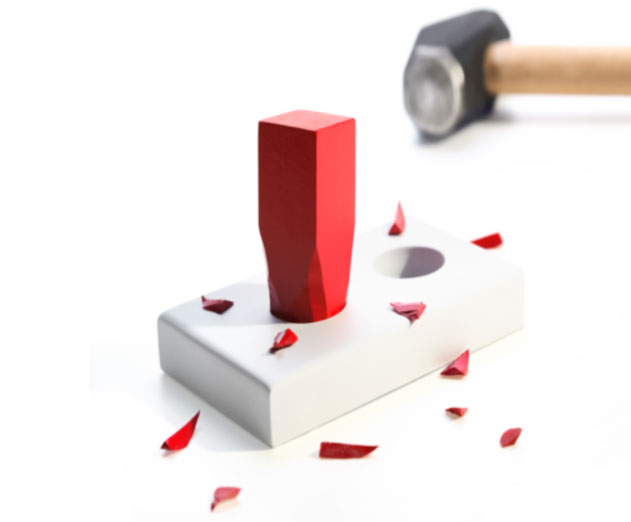 Hey Coach! Square Peg
(10/10/2016 9:07:35 AM)
Welcome back to the coaching post that looks at teams and the complex environment around us. This time we shall discuss the not-too-controversial topic of keeping track of work.Too often, tracking time and logging work related information has been used to enforce work schedules and dishing out "punishment" to those who don't put in the hours. ...
Read More
---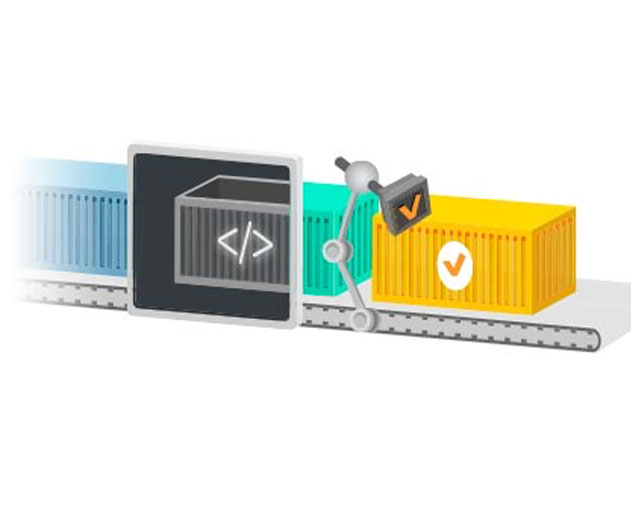 Codefresh Just Raised 7 Million in Funding to Make It's Agile Software Better
(9/30/2016 4:36:36 PM)
Codefresh, the end-to-end Docker and other container life cycle management platform, has announced it has raised $7 million in funding. The investment was led by Carmel Ventures and included Hillsven Capital, Streamlined Ventures and UpWest Labs. This new round will allow Codefresh to extend its leadership in the container-based development market....
Read More
---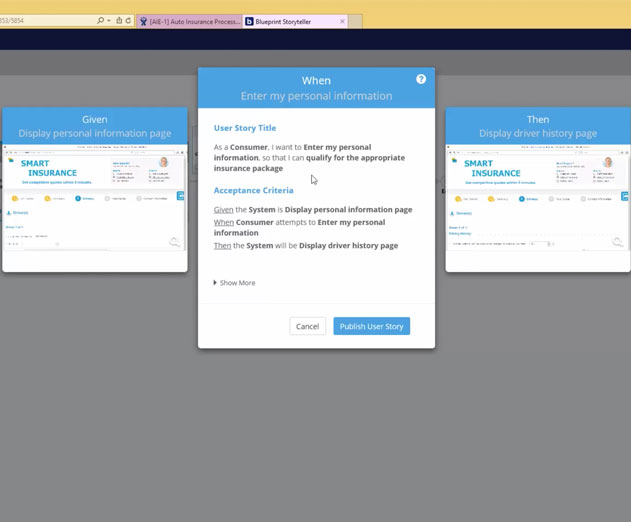 Storyteller for JIRA Helps You Transition to Agile
(8/23/2016 10:00:44 AM)
Blueprint has announced "Storyteller for JIRA," which will enable small and mid-sized businesses that are transitioning to Agile become more efficient, eliminating project delays by automatically generating high quality user stories and acceptance criteria and pushing them directly into JIRA.Storyteller for JIRA helps efficiency:- Defining cus...
Read More
---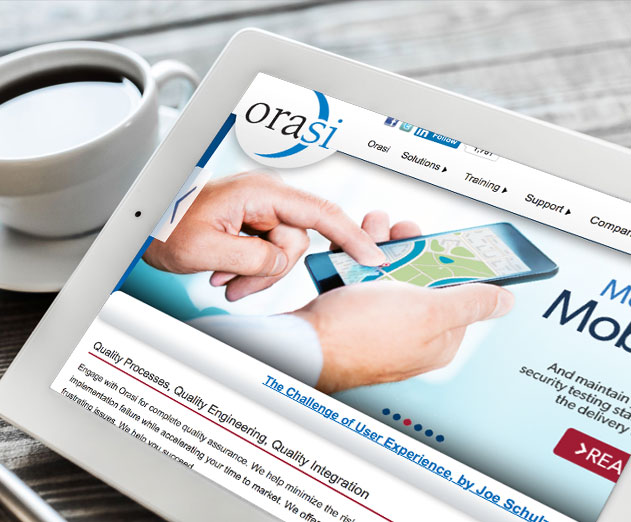 Orasi Hosts Webinar Series on Agile, DevOps, CI, and Test Automation
(8/23/2016 6:45:32 AM)
Orasi is hosting a four-part webinar series that offers an in-depth approach on how to introduce DevOps, continuous integration and delivery, and test automation into a software development and testing process. Webinars Three and Four will be held this week with the Third webinar to be held on August 23 focusing on QA collaboration. During the...
Read More
---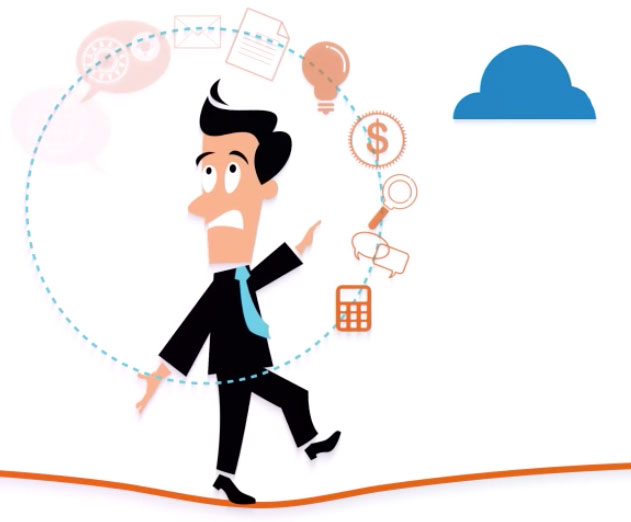 The Problem With Sort Of Doing Agile Mobile Development
(8/19/2016 8:32:06 AM)
Agile development combines process, technology, and mindset in a deliberate way. If you neglect any one of those three pillars in mobile development, you're setting yourself up to fail. "Sort of" Agile just won't work. Here's why: Mobile users and desktop users have very different expectations. On desktop, if ...
Read More
---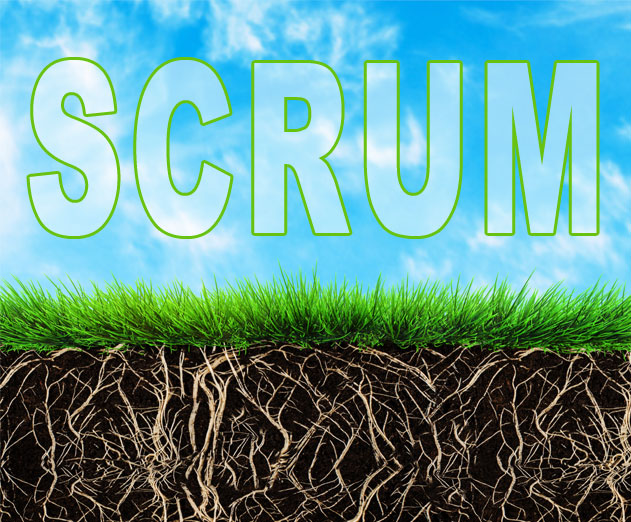 Beyond Scaling Agile - Going Back to the Basics
(8/16/2016 9:02:11 AM)
It has now been 15 years since the Agile manifesto has come to life. The first decade of Agile showed a strong adoption of engineering practices and Scrum, demonstrating Agile was a viable approach at the team level to deliver business value. The last 5 years have seen a shift, focusing on scaling Agile at the IT department or even the whole o...
Read More
---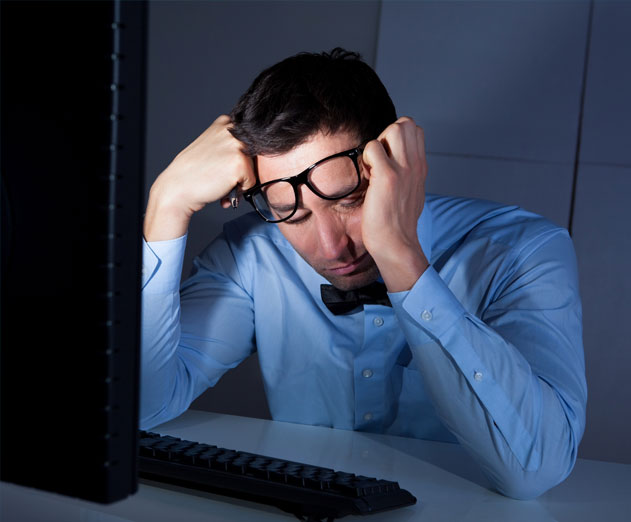 5 Reasons Your Daily Scrum is Boring
(8/10/2016 7:01:10 AM)
When you ask someone "what's Scrum?", probably 9 times out of 10 they'll start telling you about the Daily Scrum meeting. Maybe they call it the "standup" or the "daily" or the "daily standup" but they're talking about that meeting that you're supposed to have every day if you're doing Scrum. Oh…and they almost invariably say that that ...
Read More
---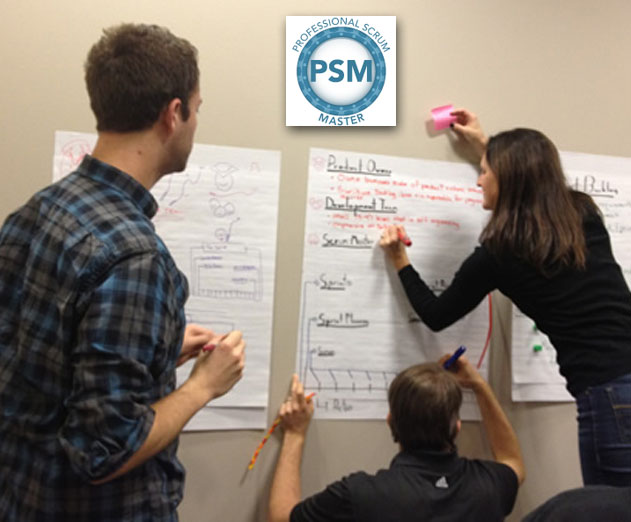 Scrum.org Announces Significant Updates to Its Professional Scrum Master Assessment and Certification
(8/2/2016 9:02:08 AM)
Scrum.org has announced a restructuring of its Professional Scrum Master (PSM) assessment and certification products, as well as adding a new, additional level to the certification program. The purpose of these changes are to enhance the level of Scrum training and more clearly delineate certifications provided to Professional Scrum practition...
Read More
---
AppDynamics Releases New Microservices to Help You Deliver Better Apps
(8/1/2016 6:01:39 PM)
In its Summer 2016 release, AppDynamics has introduced its new Microservices iQ solution, which offers a new performance engine as part of the AppDynamics App iQ Platform. The new addition provides the ability to monitor, manage and optimize microservices architectures, providing the ability for Agile teams to continuously build, test and monitor m...
Read More
---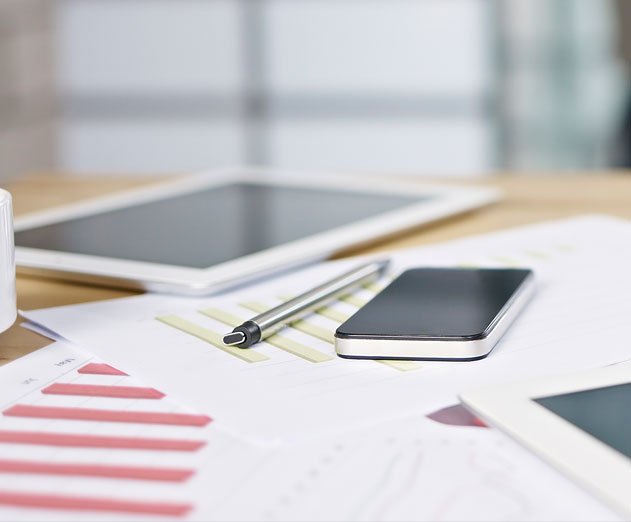 Being Ready for a Mobile-First Business Strategy
(7/31/2016 10:00:57 AM)
If your business isn't talking about its mobile strategy yet, it's only a matter of time. According to 451 Research, 40 percent of companies will prioritize the mobilization of general business apps over the next two years, compared to just mobilizing field service and sales teams. Companies recognize mobility offers huge business benefits, from dr...
Read More
---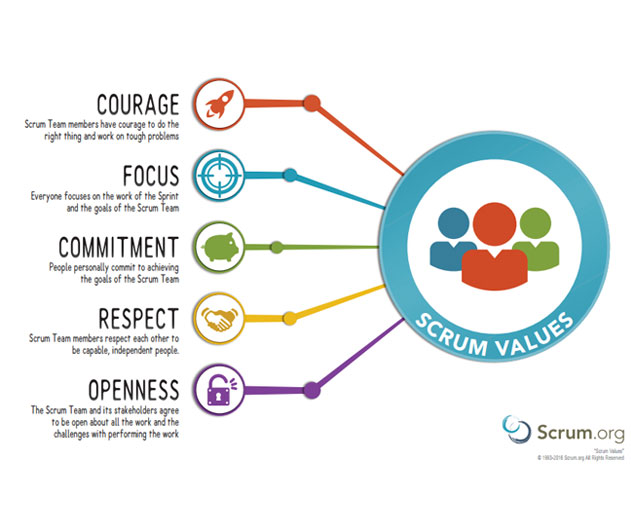 How Do I Build an Agile Organization - Part 3
(7/28/2016 11:03:19 AM)
Remember the angry development VP from Part 1? He had hired a certified Scrum Master and found him inadequate. This VP made the assumption that the CSM certification meant the person was qualified to help his organization. He found out it only meant the person was certified as having attended a Scrum Alliance scrum master class.In Part 2,...
Read More
---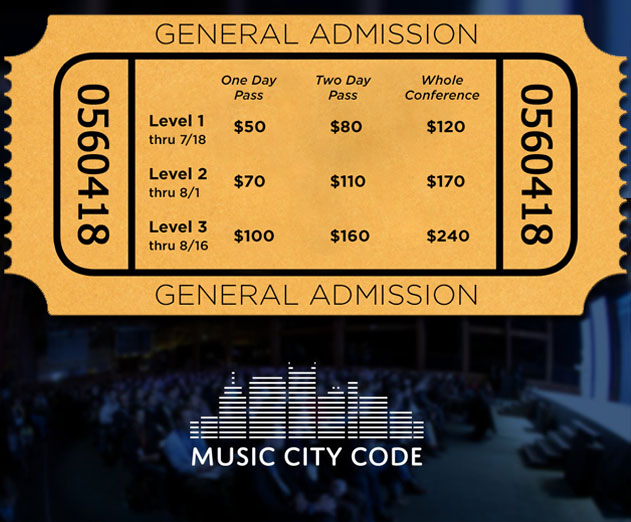 New Agile Conference Added to Nashville's Music City Code Event in August
(7/26/2016 7:58:30 AM)
Music City Code 2016 is a three-day event that covers software, web and mobile development. Held in Nashville on August 18 – 20, the event organizers have added a sister conference with new Agile focus called Music City Agile, which is scheduled to be held on August 17 - 18.Music City Code has grown from a one day event last year to full blown a th...
Read More
---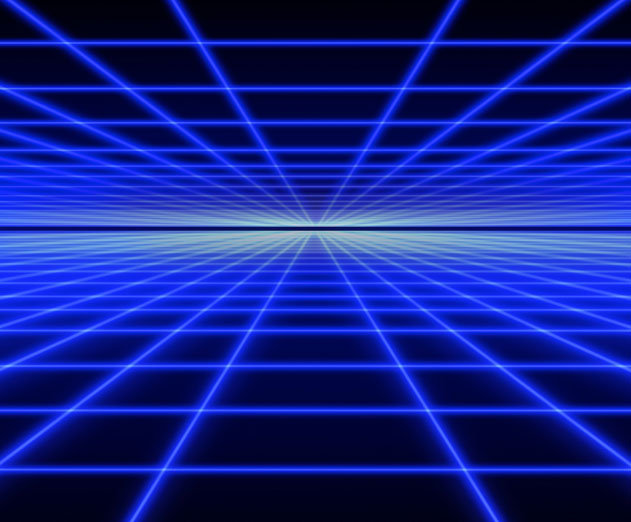 Tips for Scaling Retrospectives
(7/11/2016 8:02:42 AM)
Having a retrospective is an important part of the inspect/adapt loop for any team. No matter the batch size of your work, from one item at a time to a month's worth of work, it can be helpful for people to periodically and regularly look at how they're operating and ask what they could change in their personal or work process to make things a bit ...
Read More
---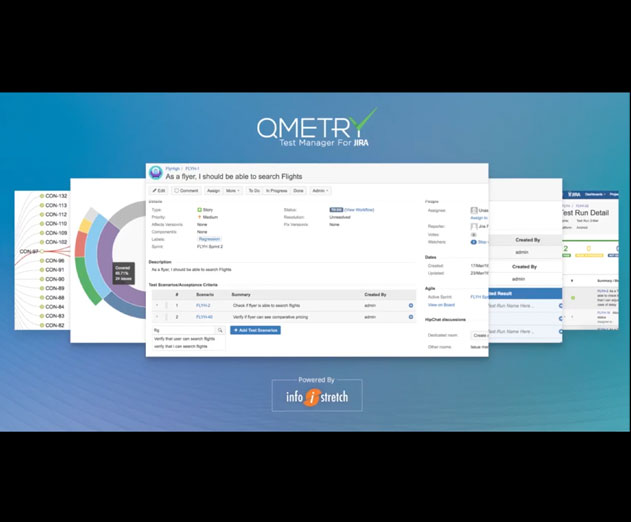 Infostretch Releases QMetry Test Manager for JIRA on Atlassian Marketplace for Agile Testing
(7/9/2016 3:02:10 PM)
Infostretch has released QMetry Test Manager for JIRA on the Atlassian Marketplace offering a new solution that comes pre-integrated with the Atlassian JIRA Software development tool used by Agile teams. As an add-on for JIRA Software, QMetry Test Manager for JIRA adds Agile test management capability to the JIRA environment.The platform ...
Read More
---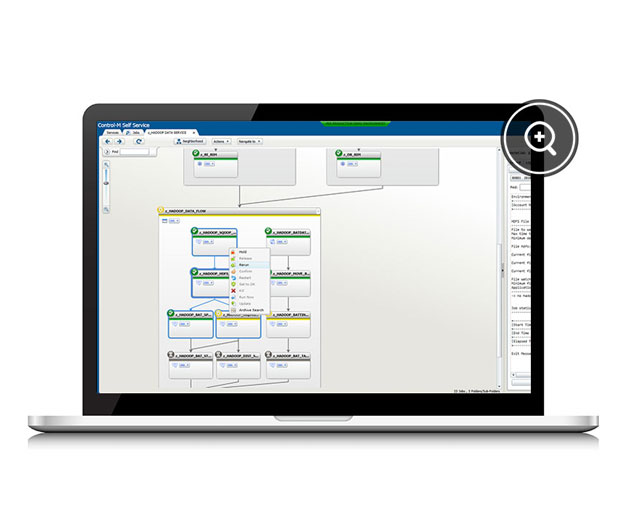 BMC Releases New API for Hadoop Application Deployment
(7/5/2016 1:27:13 PM)
BMC has announced the expansion of its Big Data offerings with updates to its Control-M for Hadoop solution which now offers a Control-M Automation API, designed to improve Hadoop application deployment agility. The Control-M Automation API is a set of programmatic interfaces for Hadoop architects, engineers, and developers to use Control-M in...
Read More
---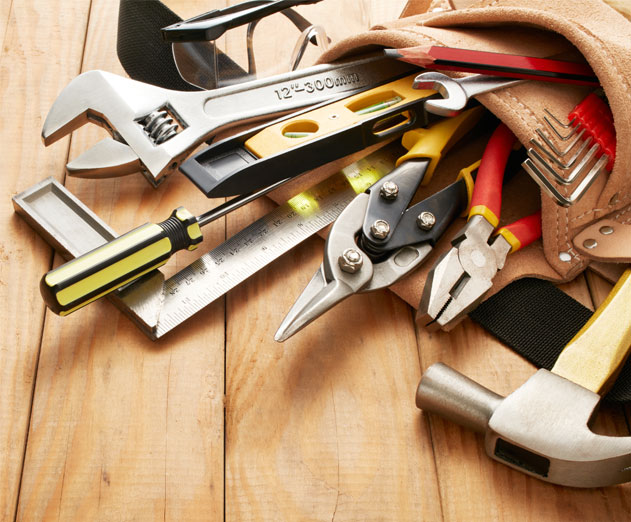 Using the Right Agile Tool for the Job
(6/29/2016 8:27:22 AM)
"When all you have is a hammer, everything looks like a nail!" Huh? I don't know; it's something my father always said. I think he meant that if you don't have the right tool for the job, you'll use the tool you have. And if it's the wrong tool, the job will suffer. Agile frameworks are tools of a sort. You might say that Scrum is li...
Read More
---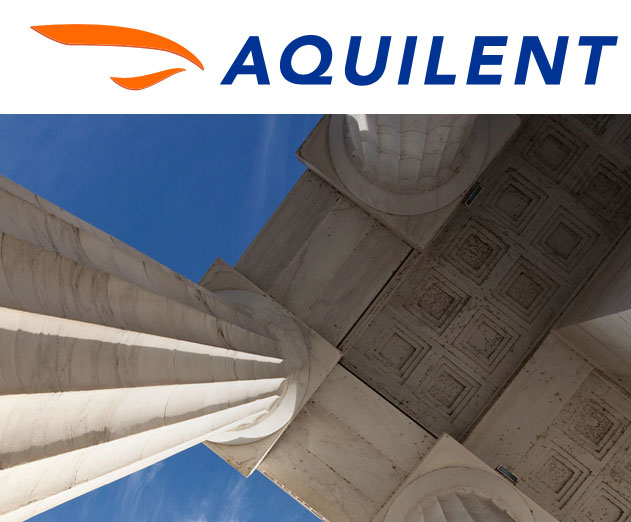 Aquilent Expands Agile and DevOps Portfolio of Products
(6/27/2016 7:42:31 AM)
Specializing in government processes, Aquilent's DevOps and Agile solutions includes:- DevOps tools selection and management- Project management services- Creative and data strategies- Infrastructure development, administration and automation- Cloud architecture, deployment, and administration- UX design and development- Unit and system test automa...
Read More
---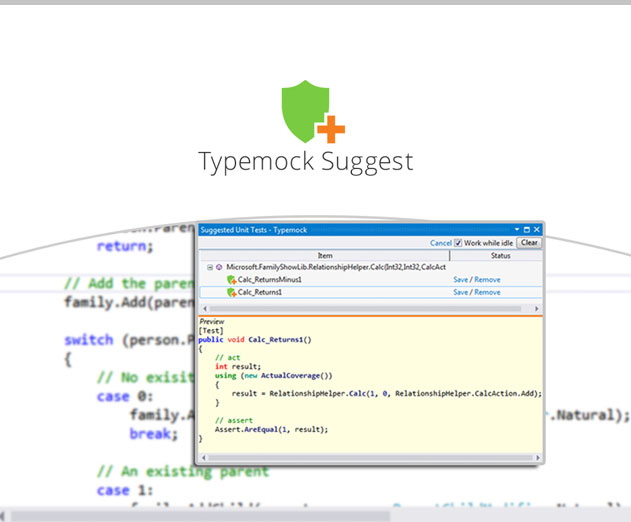 Typemock Releases Unit Testing Tool That Uses Artificial Intelligence to Offer Test Suggestions for Specific Code
(6/22/2016 5:02:37 PM)
Typemock has released Isolator V8 for .NET developers that offers Typemock Suggest, a feature that uses artificial intelligence to generate suggestions to test the validity of the code as its written. This feature uses static and dynamic analysis to suggest code that covers the parts and logic of any pre-existing code that does not have unit testin...
Read More
---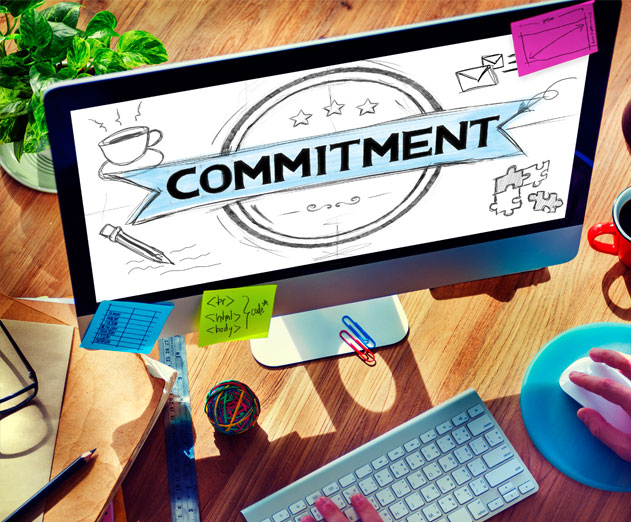 Hey Coach! My Kind of Commitment
(6/21/2016 9:01:44 AM)
Before we start this new article of "Hey Coach!", let me discuss a few points from my first article "How do I Get People to Do What I Want". In writing that first article, I knew that it was a bit controversial to discuss the topic, but I did anyway. As benign or controversial as it may seem, I was in no way saying that a coach should te...
Read More
---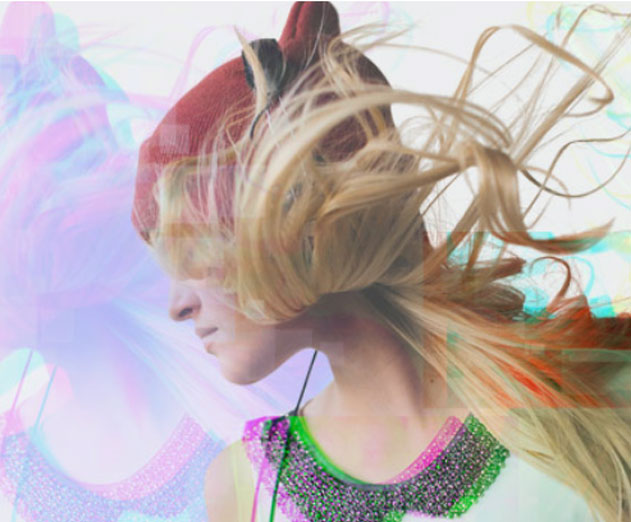 CA Technologies Releases Updates to Agile Management Platform
(6/15/2016 4:02:12 PM)
CA Technologies has released new functionality to its Agile Management portfolio that includes integrations between CA Project & Portfolio Management (CA PPM) and CA Agile Central (formerly Rally), a new persona-based approaches to PPM and IT Service Management (ITSM) with CA PPM and CA Service Management, and new features in CA Agile Central.&...
Read More
---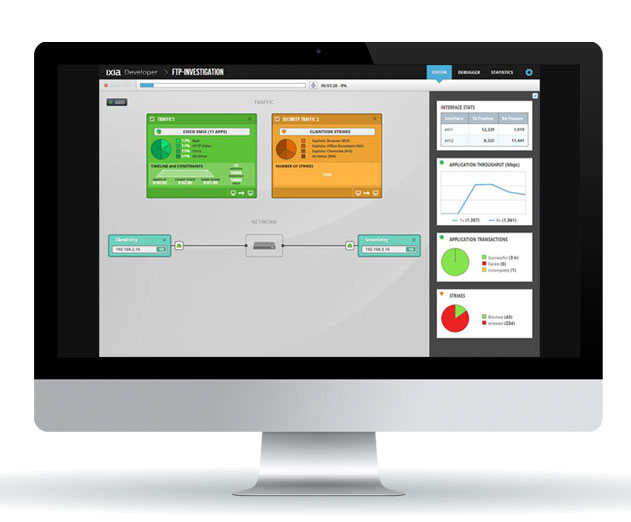 Ixia Releases Agile Application Performance and Security Resilience Test Tool
(6/14/2016 2:02:18 PM)
Ixia has released the new Ixia Developer platform, an agile application performance and security resilience tool that helps developers find bugs and vulnerabilities early in the development process.Ixia Developer offers a virtualized solution that generates realistic application traffic along with malicious attacks and automated threats, enabling d...
Read More
---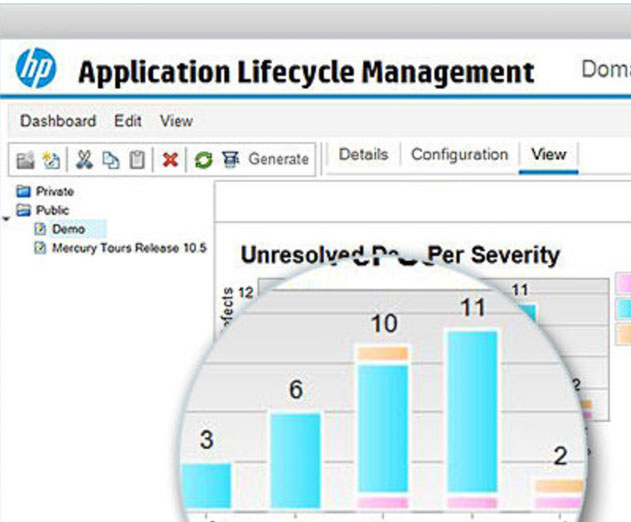 HPE Releases New HPE ALM Octane Application Lifecycle Management Platform
(6/7/2016 6:57:33 PM)
Hewlett Packard Enterprise (HPE) has released HPE ALM Octane, an application lifecycle management (ALM) software which provides access to a number of developer tools including Jenkins and GIT to offer continuous quality opportunities for companies leveraging Agile and DevOps.HPE ALM Octane utilizes Swagger-documented REST APIs and an open platform ...
Read More
---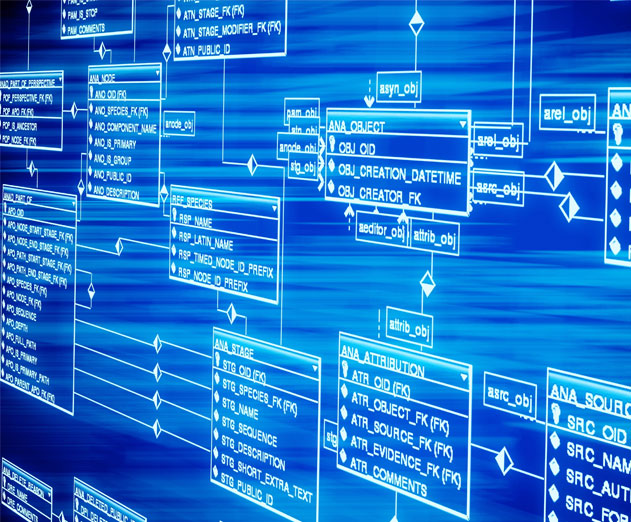 Reaping the Benefits of Agile - Four Reasons You Need a Modern Requirements Tool
(6/7/2016 8:01:33 AM)
The technology to support Agile requirements has evolved substantially over the last few years. However, many organizations are unaware of the powerful capabilities best-of-breed Agile requirements tools provide, including visualization, collaboration, management analytics and reuse. Today's best-of-breed requirements tools also integrate with the ...
Read More
---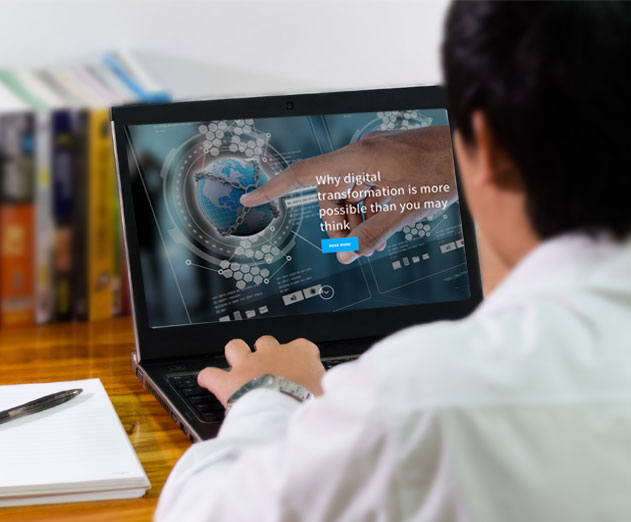 Six Best Practices to Better Agile Implementation
(6/1/2016 9:50:13 AM)
While Agile software development has become the dominant methodology adopted by software development groups, many companies - including some of the most innovative - are not using it to its fullest potential. An alternative to traditional project management, the Agile approach is a set of principles for software development in which requiremen...
Read More
---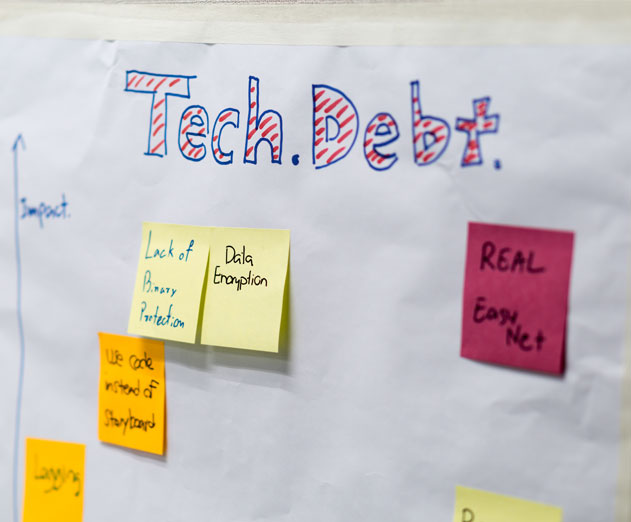 You'll Have Debt - Get Used to it!
(5/26/2016 9:33:38 AM)
In the classic The Mythical Man-Month, author Fred Brooks speaks of the intricacies of software development. This collection of essays is a must read for any IT professional, particularly when the reader learns about the concept behind Brook's Law: Adding manpower to a late software project actually makes it later. While ma...
Read More
---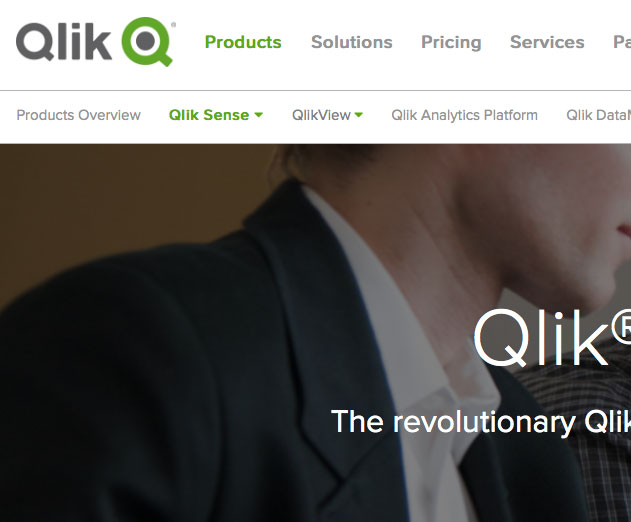 Release of Qlik Sense Enterprise 3.0 Supports Agile Development
(5/23/2016 10:42:52 AM)
Qlik has announced the availability of its Qlik Sense Enterprise 3.0 business intelligence (BI) and analytics platform. With this latest release, Qlik has improved its Agile management and administration capabilities to support IT with more effective auditing, configuration, and governance for multi-geography deployments. New user interface enhance...
Read More
---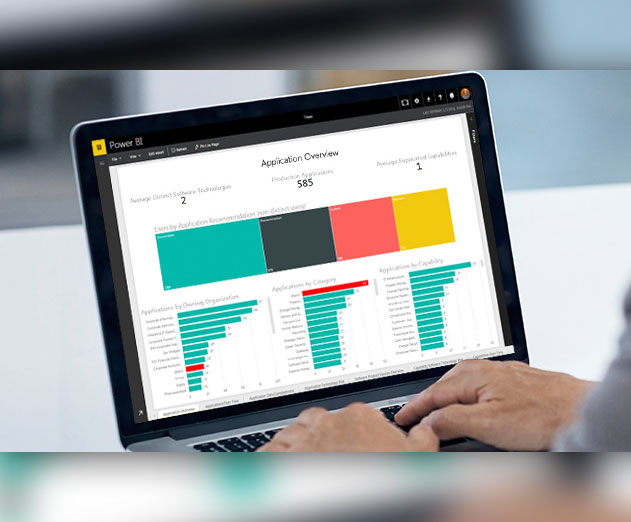 Planview Updates Troux Application Portfolio Management Platform
(5/15/2016 10:02:08 AM)
Planview has announced a number of updates to its Troux application portfolio management platform adding enhancements that extend visualizations and improve usability. Troux 12 includes expanded transition planning support which provides a plan of record for architects and project managers, to track the specific usage of an application over ti...
Read More
---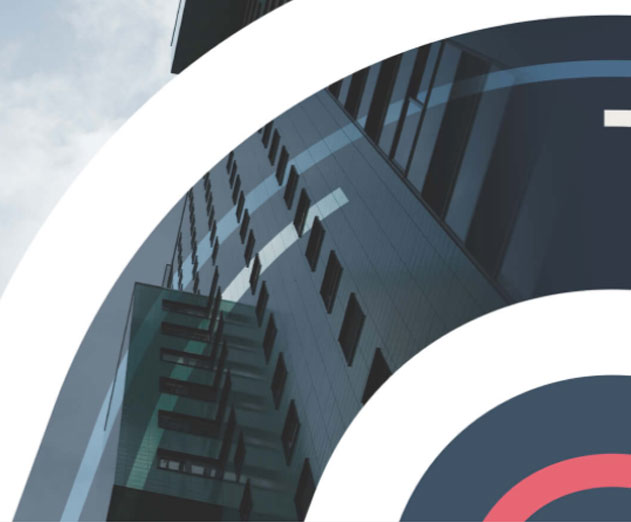 NEC and Netcracker Launch New Agile Virtualization Platform and Practice
(5/9/2016 4:06:06 PM)
NEC Corporation and Netcracker Technology have teamed to launch a new Agile Virtualization Platform and Practice (AVP), which offers a set of tools, platforms and services for Software-Defined Networking (SDN) and Network Functions Virtualization (NFV).With the new AVP solution, NEC and Netcracker will help service providers move their operations, ...
Read More
---