Agile
Keeping startups agile and pivoting with MVPs
Wednesday, August 24, 2022
Yasser Jilani, CEO, and Co-Founder at Code With Us explains how to keep your startup agile and successfully pivot with MVPs. Jilani shares how they saw a 120% increase in customer satisfaction after transitioning into their new business model, and what they learned in the process.
With low budgets and little time, startups need to react with speed and agility to launch products. Our product sat (and still sits) in the global online e-learning market, sized at approximately 250 billion US dollars in 2020, with the US contributing to 47% growth. The market was fierce and competitive, especially for new startups entering the market.
Minimum viable products (MVPs) are great tools to gather feedback and act quickly. The downfall is they are not the most perfect fit and can damage the relationship with your user. However, there is little room for error if new businesses want to keep their customer base, 80% of consumers switch products after a bad experience.
Yet, while most experiential feedback travels through customer service channels, even given its importance, 40% of 2022 business leaders report they don't own their customer service unit at the c-level. If the leaders don't emphasize customer feedback solutions, why should the employees value their importance?
We hit the ground running with our MVP and jumped 120% in customer satisfaction as we transitioned them to our new business model. Here's what we learned in the process.
Analyzing the purpose of the MVP
It's one thing to teach a class of students in person, point to the screen, and walk them through the lesson. It's another when you are teaching them how to navigate the platform alongside a virtual meeting, where you require shared control of the screen, especially when these students are six-plus years old. This is what we, Code With Us, we're going through.
In April 2020, we used Google Meet as our minimum viable product (MVP), integrating it with an application programming interface (API) to our existing coding platform. It was free to use, offered breakout rooms, and with over 1.8 billion users, this was a familiar place for many of our target audiences and a good place to start.
25% of our in-person students chose to continue their course online. With early retirements, redundancies, and uncertainty across the globe, and given online education was new for many young users; this figure did not surprise us. But we needed to expand our test audience to ensure a market fit.
The blessing in disguise was that the rise of online users accelerated rapidly from the start of the pandemic, and the internet opened our product up to a global network. In fact, online sales totaled a mighty $792 billion in 2020, up 32% from 2019. Where did we start? Social media. We invested heavily in advertising free trials on Facebook, Instagram, and LinkedIn to gain traction with our new product. Nevertheless, we still had a cut-throat market to stand out amongst.
There's nothing more important than gaining feedback from the audience themselves, and testing a faulty product can be risky.
For example, we ran our in-person classes with one teacher and three students. Three-to-one sessions worked really well for us as the students were able to learn personal development alongside teamwork skills, and in today's world, no product built is without the need to integrate with another software or team somewhere down the line. When we invited three students to our Google Meet, however, the teacher could not enter the three breakout rooms at once. In addition, they found it challenging to teach individuals, and it was confusing, time-consuming, and distracting for the students to know when to mute the teacher and when to listen, so their code patterns were getting mixed up.
We learned that you must prioritize what outcomes you value more from your MVP. We could not provide the same team-building experience without three students at once, but when the students got confused, no one was learning, so we immediately moved to one-on-one classes. Fewer students per class reduced profits, but our priority was to gauge whether we had a target audience altogether.
Then it was a case of keeping all the customers who did sign up for a free trial, regardless of the faults. What made our online coding product better than the competition already established?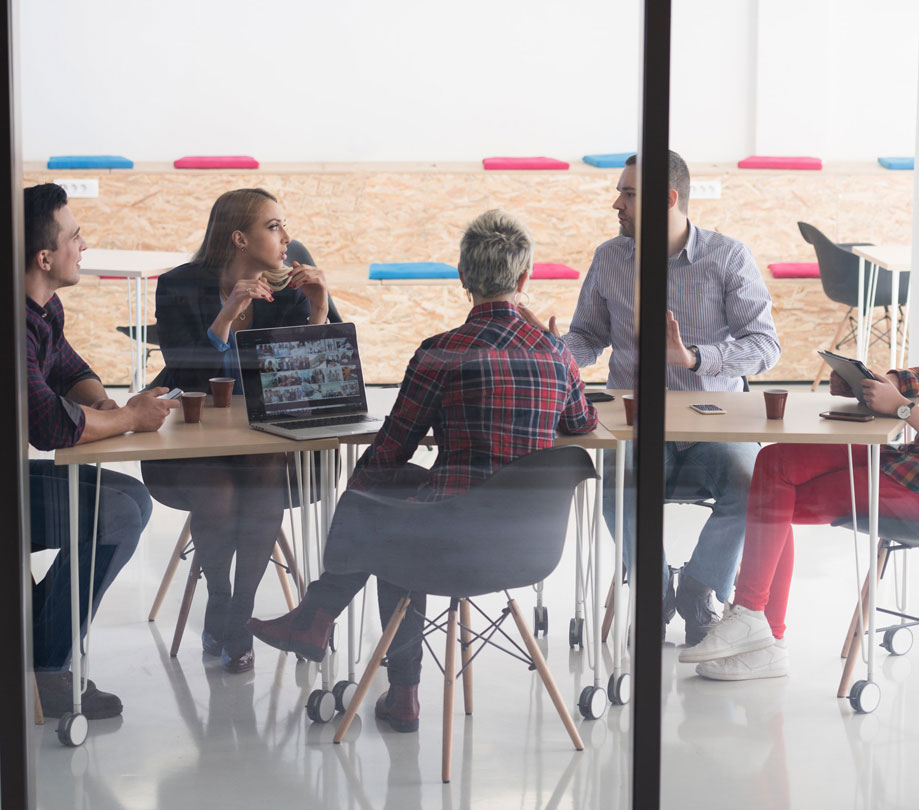 It's not what you do; it's how you do it
The way to stand out is to find your target audience and give them what they want, it's that simple. But when competition saturates the market and Google announces the haul of third-party cookies, digital-first tech startups need to reconsider their marketing strategy.
As solid believers in "if it isn't broke, don't fix it," we integrated traditional phone calls as a pre-service to our free trial. Calling students ahead was no rocket science, but its leverage was astonishing. We found one in three demonstration trials signed up for classes when opting for a free trial plus a call versus those who simply booked the demonstration, doubling our subscription rates.
The genuine authenticity of a human-human call accommodated 66% of our existing customers. By offering them a personal reminder, we created a space to calm any doubts or nerves before the class, which at the time, in a pandemic of uncertainty, did not go unnoticed. Attendance rates rose, and students were arriving feeling prepared and calm.
The way businesses provide personalization and protect their customers focuses significantly on collecting increased amounts of data and minimal human contact. For long-term loyalty, we say, watch this space with tentativeness. 81% believe the potential risks they face because of data collection outweigh the benefits. While Google renders third-party cookies obsolete in response to privacy-preserving needs, traditional personalization makes more than a comeback.
Without third-party data, the personalized shopping experience that consumers have grown accustomed to will diminish, and digital marketing tools will take a new look. We live in a day where personal service, convenience, and a sense of security are vital, and when we master all three, loyalty skyrockets.
90% of consumers indicated that customer experience is essential to their brand choice and loyalty. But good experience doesn't just mean good product quality. Four-fifths of customers place the same emphasis on flawless engagement. Startups need to act fluidly in response to customer feedback and show they hear their customer's voices to keep customers engaged and stay in the customers' front view.
Our modern-traditional approach to customer experience enhancement comprises surveys, phone calls, teacher training Slack channels, random review requests, and automated updates. The goal is simple: To ensure every organic student we gained for a free trial was nurtured through our entire process from MVP to the new business model.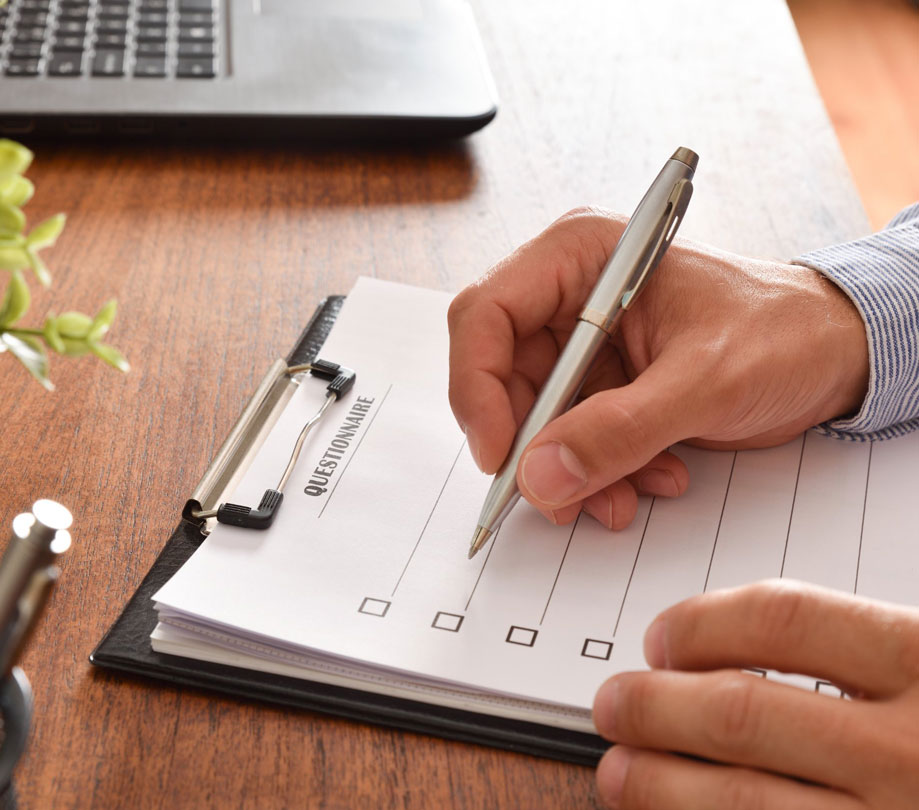 Here's how we put it together.
How to create customer-facing experience-enhancing approaches
1. Pre-trial phone call: Each free trial student received a preparation call to encourage attendance with a personal phone call the day before their trial. Nurturing your non-paying customers is a good use of your employees' time when it brings in two-thirds of your revenue.
In-class pop-up survey: Delivering the survey in session increased our engagement to 98%. The students were active in the product, giving them stronger feelings of satisfaction or dissatisfaction that benefited them to share if they planned to continue with the subscription product.
By keeping surveys to a maximum of five questions: two multiple-choice, two written feedback, and one customer satisfaction score, the survey was quick and straightforward to complete. In addition, we could gauge satisfaction at a glance while gathering deeper insights through written fields for product improvements.
The magic: Every student scoring satisfaction below three received a personal phone call from me, the CEO. Complete nurture of our potential students throughout their onboarding supported our retention rates to double. It also gave the c-level a deeper understanding of the changes. And while we were in the process of developing our solution, the customer and teacher (we'll come to that) feedback were crucial to getting the right product fit.
How to support agile experience development internally
2. Company-wide weekly feedback reviews: Filtering customer feedback from top-level puts their experiences at the heart of what you do.
Internal, weekly analysis of our student and teacher reviews in the initial month encouraged preparation for change, future thinking, and shared knowledge. By reviewing the feedback company-wide, every team member understood the challenges and had an opportunity to express their ideas.
3. Introduced teacher communication channels: Creating a teacher Slack chat meant teachers could communicate and train each other daily. It became a resource for newer teachers to look back and ask questions, like live FAQs.
For example, different teaching approaches can suit students on the autistic spectrum. Our teachers were able to share notes, experiences, and external links that supported them in improving their classes. Having a channel for your employees provides them with knowledge and a community while highlighting common issues to solve for development.
There are multiple instant chat channels, including Discord, used by many companies, especially in the blockchain. However, they can be a failure or a success, depending on the input level. You can create a friendly and open environment by nominating five 'channel leaders' to post one day a week with insights, questions, or relatable content.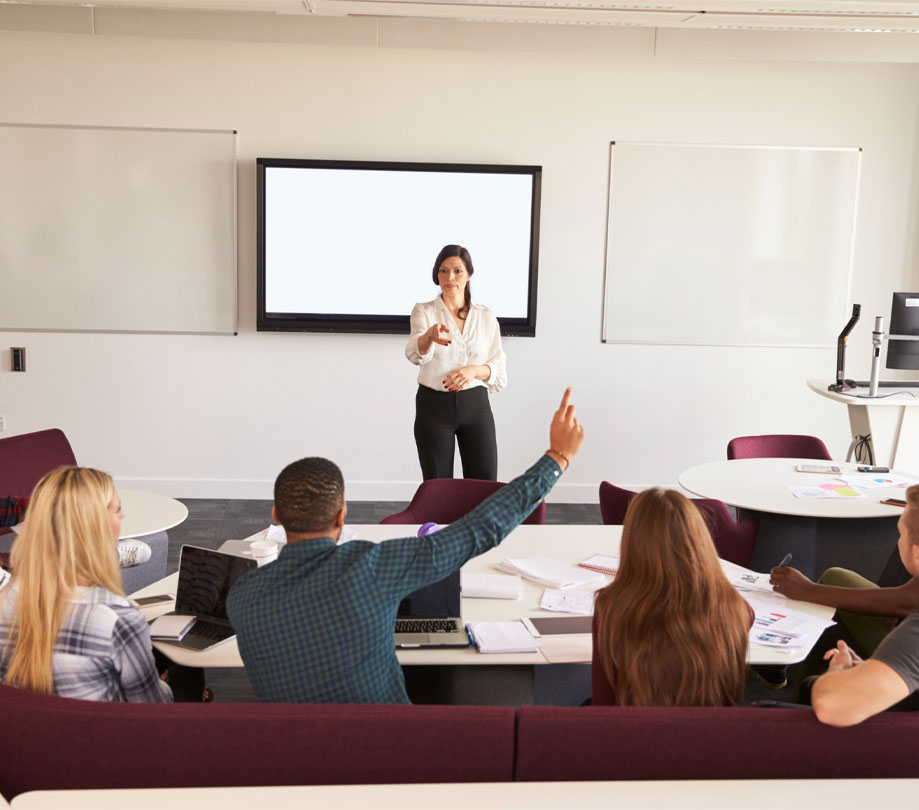 How to transition to the new business model
4. Off-the-shelf versus tool creation: As soon as we started to see traction in our free trial to subscription conversion, it was time to investigate existing off-the-shelf interactive classrooms. Armed with all the questions we needed to direct to third parties, we could ensure their solution met our student and teacher requirements in initial conversations.
We researched existing tools, and what competitors were doing, and crunched numbers based on students, price plans, and third-party solution costs.
Specific issues for our students and teachers included embedding a pre-session phone call reminder, curriculum amends for students with special needs, or introducing our certificate scheme. However, nearly all third-party solutions we explored could solve the common platform difficulties; for example, students using Mac safari versus Google Chrome were only able to share a Google tab and not the coding portal.
It was less about having a state-of-the-art platform than finding a flexible partner that shared our values and would incorporate our feedback policies. We needed an existing third-party solution that would work with us for bespoke developments on an ongoing basis and integrate our weekly updates.
The advice: Find a partner you can work with long-term. Define your requirements in as much detail before initial third-party conversations, and ensure they are flexible to accommodate those needs.
5. Slow migration: It took us two months with 75-100 students to test and build the new product before transitioning the entire online school.
The benefit of building a strong communication network and trust with our test community first gave us the leeway to trial and error new updates weekly. We notified our students and parents of the changes and brought them in on the process. They were our customers and part of our team.
We gathered data about what new features they liked, and when we saw very few issues and complaints, we made the school-wide transition.
We ran a side-by-side comparison through our pop-up survey to review Google Meet versus our third-party solution and saw a 120% jump in satisfaction. We tested contentment with issue management, sound quality, the loading speed of lessons, teacher response time, in-session communication functionality, and curriculum comprehension. How? Each student and parent only received a survey of five questions each week, breaking down our questions across the 75-100 test squad, so it was short and simple for them and gave us the engagement we required.
The new tool functionality allowed our teachers to replicate the in-person three students to one teacher, increasing the ratio of 1.5 students to a class to 2.5-plus students per class. Teachers gained a third more in profits, and students were prepared and engaged with our embedded phone-call reminders and certificate scheme. By listening to our student and teacher needs closely, we were able to provide a product they enjoyed.
6. Random parent surveys: Once we were live across our entire network, we broke the surveys down further and introduced random parent surveys to capture continuous feedback. Low-scoring students prevailed to receive a personal call, while every student scoring satisfaction above four received an email requesting an online review to support us in gathering more students.
The consumer never stops growing, and neither should your product. Gathering feedback, providing nurture, and pushing customer-facing positive reviews are ongoing processes for every startup to maintain success and progress.
The lessons summed up
Don't let perfect be an enemy of the good. Target market assessment is priority number one, taking the time to listen to their feedback and closing the loop will help keep a supportive, loyal audience, even when your product needs polishing. When customers lack an emotional connection with the brand, you lack insights.
Teamwork makes the dream work: a team prepared for change, flexible, and understanding the customers' needs. Creating a reliable, consistent space where they are free to learn and share ideas with the c-level shows them their authority and respect. When your customers and employees feel valued and heard, you gain insights, loyalty, and resources, paying, insightful customers, and talented, flexible employees, you need to fund and build the right product at your pace.
Yasser Jilani, COO, and Co-Founder at Code With Us
Responsible to build strategies to increase revenue and expand Code With Us services to more K-12 schools in the U.S, Canada, and Europe. My team and I work tirelessly with schools and partners to improve our offerings and introduce new products to provide more value-added services to our students and schools.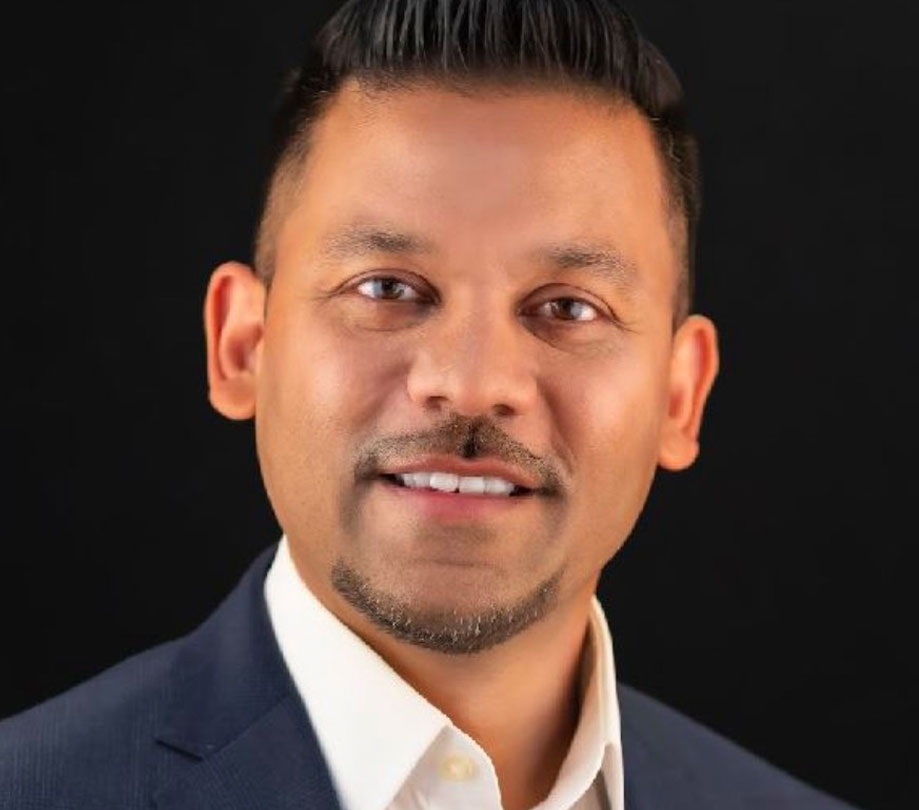 ---
This content is made possible by a guest author, or sponsor; it is not written by and does not necessarily reflect the views of App Developer Magazine's editorial staff.
---
---
Become a subscriber of App Developer Magazine for just $5.99 a month and take advantage of all these perks.
MEMBERS GET ACCESS TO
- Exclusive content from leaders in the industry

- Q&A articles from industry leaders

- Tips and tricks from the most successful developers weekly

- Monthly issues, including all 90+ back-issues since 2012

- Event discounts and early-bird signups

- Gain insight from top achievers in the app store

- Learn what tools to use, what SDK's to use, and more



Subscribe here