Augmented Reality Developer News
AR news for developers overlaying media elements from apps and software, into the real world.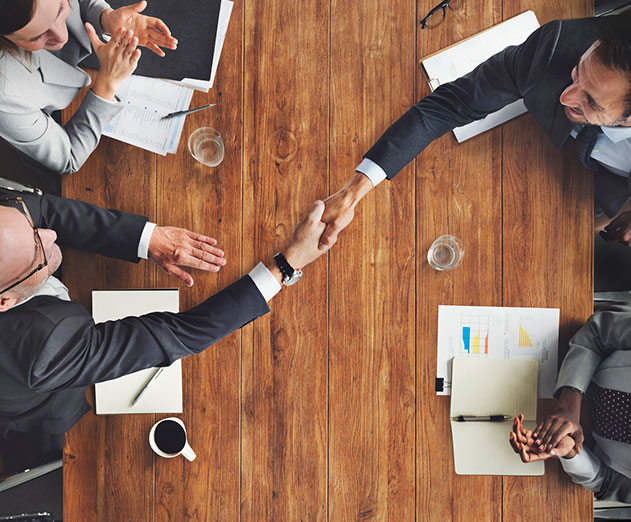 Upskill closes in on $17.2M from investors
Tuesday, March 13, 2018
by Christian Hargrave
Upskill has announces that it has raised $17.2 million in new capital to support increased growth and product development. The funding round adds new investors including Accenture and Cisco Investments, as well as continued participation from Boeing HorizonX, GE Ventures, New Enterprise Associates (NEA), and other industrial-focused investors.This latest financing build...
---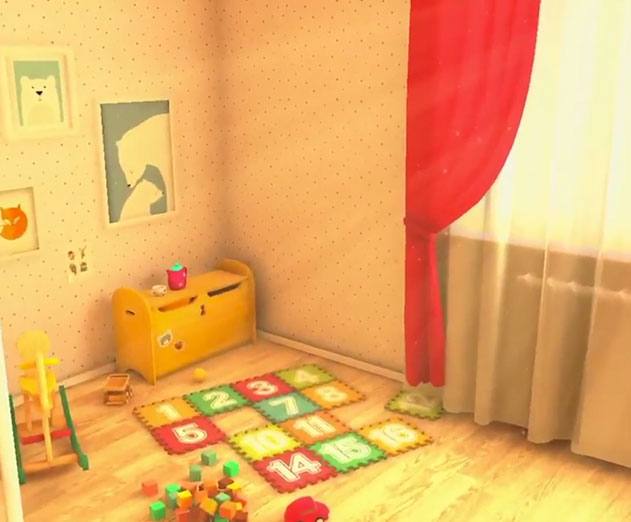 AR app from The Red Cross shows the devistation of war
Thursday, March 08, 2018
by Richard Harris
The International Committee of the Red Cross (ICRC) has unveiled "Enter the room," an augmented reality experience for iOS app users. In a narrative told through the eyes of a child, the free app provides a visceral, first-person experience of war at a family's doorstep. Entering through a portal on the screen of their device, users see the brutal impact of years of fig...
---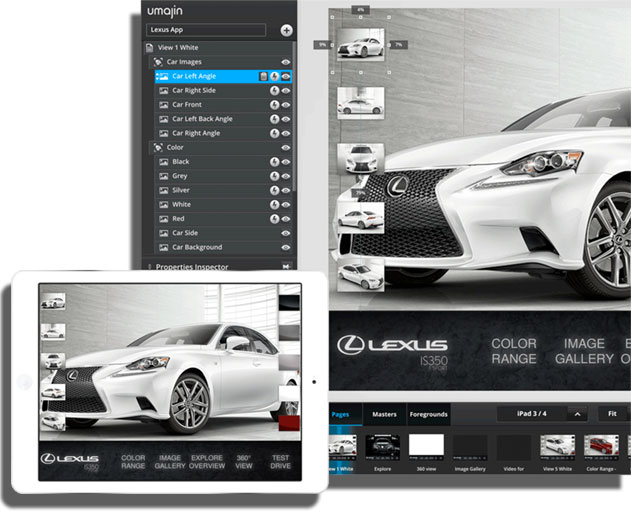 Umajin Immerse just launched
Monday, November 20, 2017
by Christian Hargrave
Umajin Immerse has announced the launch of Umajin Immerse, a development platform that includes 3D, Digital Agents, Augmented Reality (AR), Virtual Reality (VR), offline mapping and simplified and secure provisioning of enterprise data resources. The platform is used to drive innovation and digital transformation for enterprises, allowing rapid deployment of digital pro...
---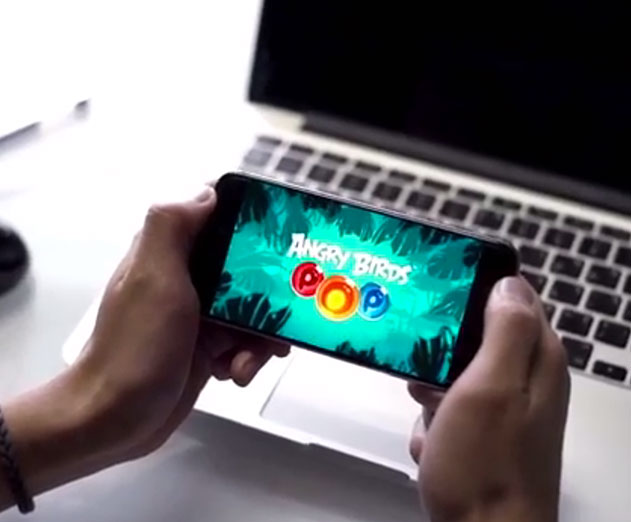 AR mobile ads for games launched by ironSource
Monday, November 20, 2017
by Richard Harris
ironSource has recently launched AR ads for their advertising network. As the first network offering AR ads, ironSource is developing a format that showcases the same experience of the game in an ad environment. The AR ads use 3D assets from the original game, and can run on both iOS and Android in-app traffic, within rewarded, video, and display placements. The ads are...
---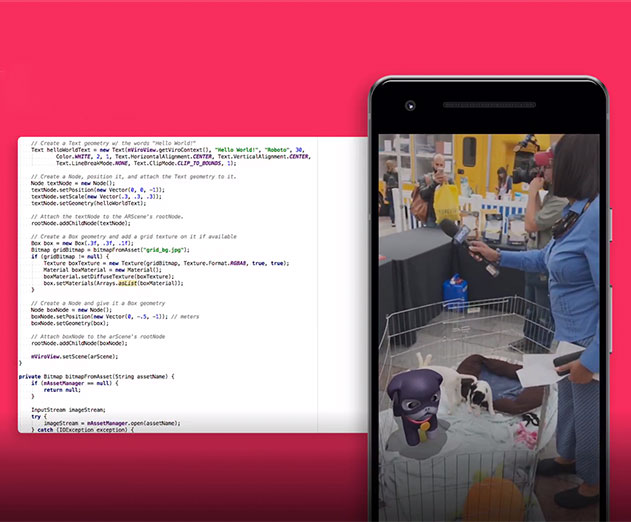 ViroCore launched to build immersive AR apps
Friday, November 17, 2017
by Richard Harris
Viro Media has announces the launch of ViroCore, a SceneKit equivalent for Android enabling native AR/VR development using Java. ViroCore supports ARCore, Google Cardboard, Daydream and Gear VR.With ViroCore, Android developers can now build immersive standalone AR/VR apps or add features like Snapchat's Lenses into their existing apps using familiar languages and tools...
---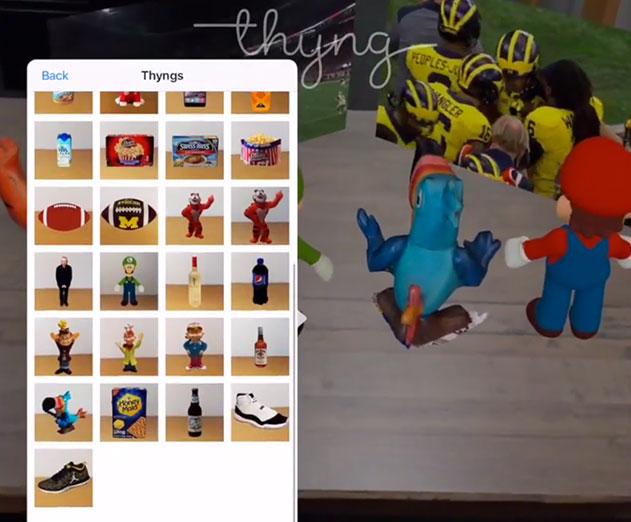 Developing in AR with Thyng
Monday, November 06, 2017
by Richard Harris
Augmented reality (AR) has gotten a lot of attention of late, with Apple and Google respectively launching ARKit and ARCore to help mobile app developers embrace AR. Well-known brands like Ikea and Strava have deployed ARKit apps, and many app developers are contemplating building AR elements into existing apps or coding new AR apps from scratch.In Chicago, startup Thyn...
---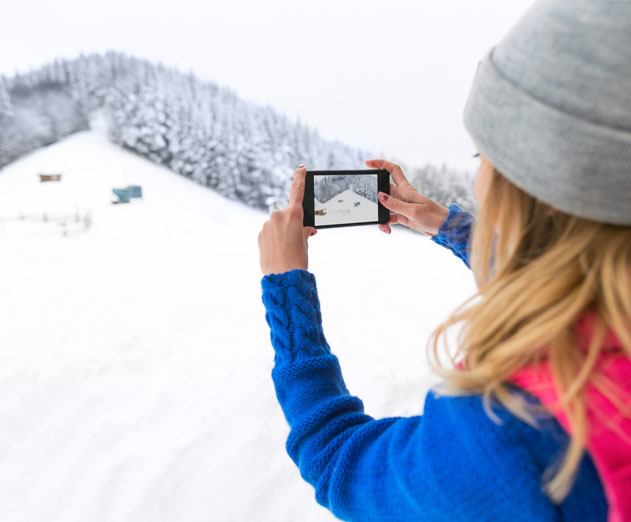 Using ARKit to provide a mobile content experience
Thursday, November 02, 2017
by Roman Taranov
With the launch of iOS 11 came a variety of new features - the most prominent being ARKit. As defined by Apple, "The basic requirement for any AR (Augmented Reality) experience - and the defining feature of ARKit - is the ability to create and track a correspondence between the real-world space the user inhabits and a virtual space where you can model visual content." A...
---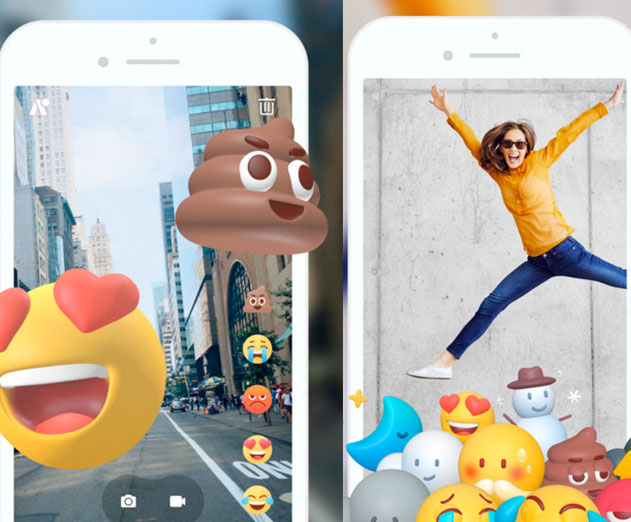 ARCam augmented reality App launched by Cheetah Mobile
Tuesday, October 03, 2017
by Richard Harris
Cheetah Mobile Inc. has announced their latest app, ARCam, which allows users to create a 3D moment by inserting augmented reality features into photos and videos. ARCam was built on Apple's ARKit introduced with iOS 11 and is available now for download at ARCam App Store."ARCam is a new, streamlined app that allows people to have more fun with their phone camera than e...
---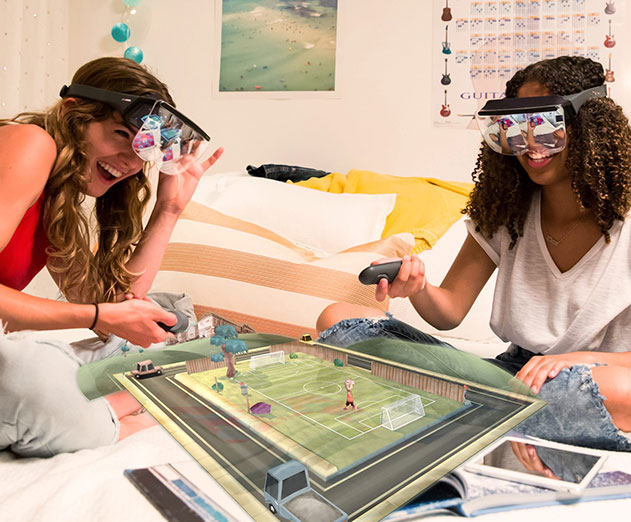 Mira raises $1M for their AR headset Prism
Monday, September 25, 2017
by Christian Hargrave
Mira has recently raised $1 million Seed Plus funding round led by Greylock Partners, Founders Fund Angel, and Macro Ventures, bringing Mira's total funding raised to date to $2.5 million. The additional funding will be used to provide more resources to the burgeoning developer community and bolster Mira's content partnership initiatives. Additionally, Mira announced th...
---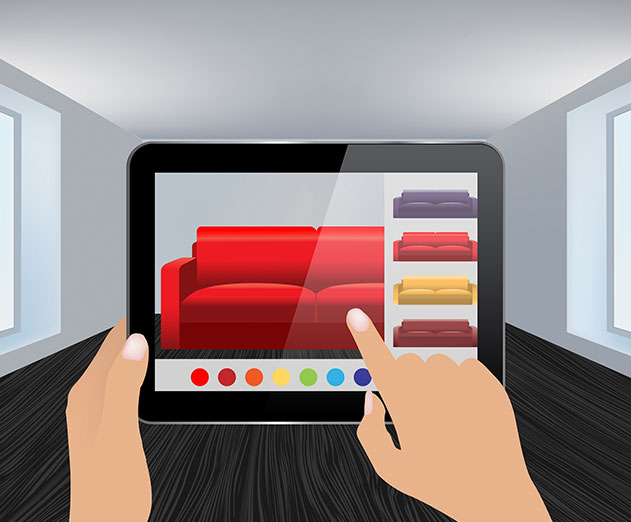 Shopping in AR is the future says Overstock
Thursday, September 21, 2017
by Christian Hargrave
Overstock.com, Inc. will be launching augmented reality (AR) within the retailer's iOS shopping app. Shoppers using a cell phone or tablet with iOS11 can launch the AR experience directly from the retailer's app, which features true-to-life-size 3D models, giving shoppers the most accurate representation of the product as possible so they can see exactly how it will fit...
---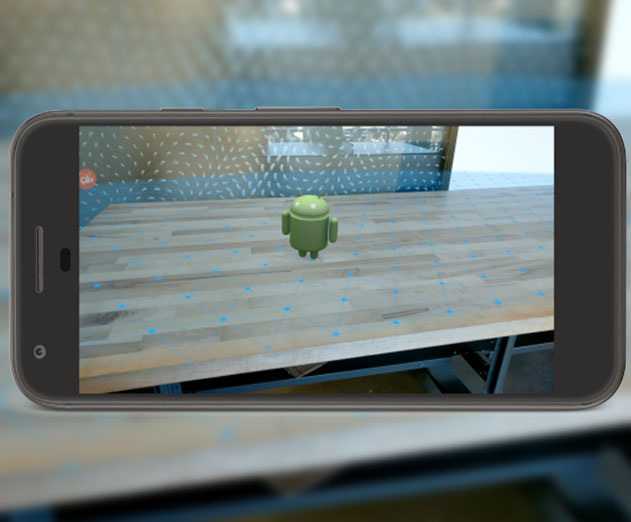 Google ARCore SDK releases Unreal Engine support
Friday, September 01, 2017
by Richard Harris
Google has announced ARCore, bringing augmented reality (AR) functionality to Android smartphones. Developers can immediately get started with Google's developer preview of ARCore, which also includes Unreal Engine support. ARCore enables AR development across Android ecosystem, giving developers the ability to make compelling AR experiences without the need for any add...
---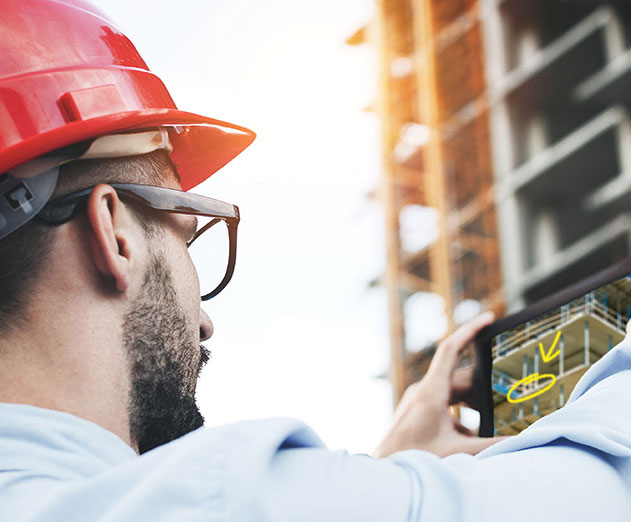 Coresystems-SightCall partnership brings AR to field service
Monday, August 28, 2017
by Christian Hargrave
Coresystems, a provider of cloud-based field service and workforce management software, has announced its partnership with SightCall, a video communications cloud platform. The partnership will bring the augmented reality (AR) functionalities of SightCall's Video Assistance to Coresystems' field service solution, allowing for field technicians to leverage augmented remo...
---
AR experience to be provided as New York Jets team up with Xperiel
Friday, August 18, 2017
by Richard Harris
To kick-off the 2017-2018 NFL season, the New York Jets and Xperiel, inventor of the Real World Web (RWW) platform, are announcing a partnership to bring football fans' favorite in-stadium activities right to their fingertips. Starting on September 24, during the home game against the Miami Dolphins, fans using the New York Jets app will be able to participate in custom...
---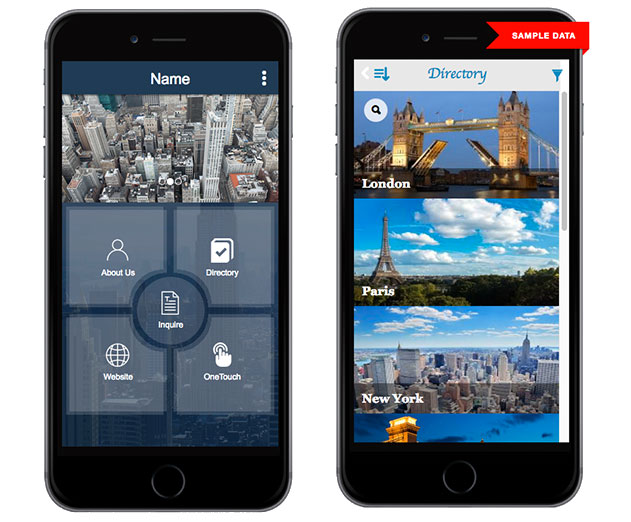 Appy Pie App Sheets feature
Friday, July 21, 2017
by Christian Hargrave
Appy Pie, a cloud-based mobile application builder platform just announced the launch of its App Sheets feature, which allows business owners to link all of their Google Spreadsheets and Forms into an app to modify in real-time. Appy Pie's newest feature allows users to have access to their Google Spreadsheets or Forms directly from the Appy Pie app to instantly add, mo...
---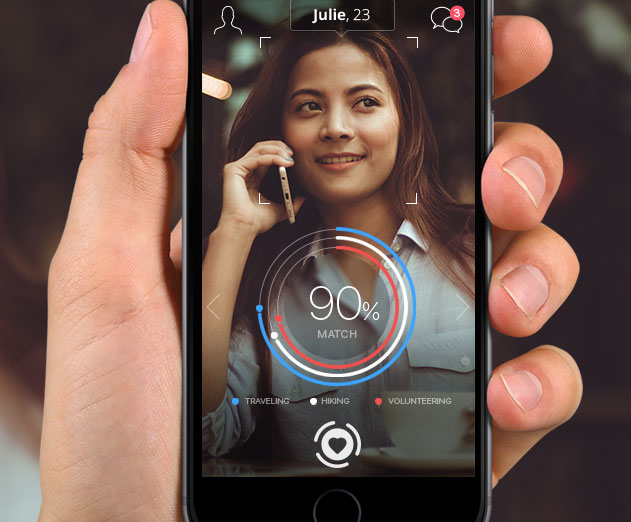 Augmented Reality dating coming soon
Thursday, June 08, 2017
by Christian Hargrave
Artha Holding, LLC announced that it will release the first Augmented Reality dating app, FlirtAR, in the Fall of 2017. In development since March 2017, FlirtAR promises to change the future of digital matchmaking forever.According to Renan Godinho, founder of FlirtAR, "FlirtAR will use facial recognition, geolocation, and augmented reality to show user dating profiles ...
---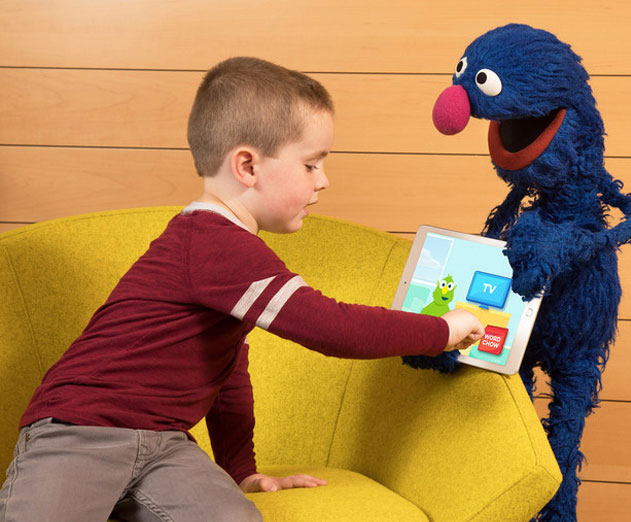 IBM Watson and Sesame Workshop launches AI vocabulary learning app
Tuesday, June 06, 2017
by Richard Harris
IBM and Sesame Workshop have announced that Georgia's Gwinnett County Public Schools, one of the nation's top urban school districts, has completed an initial pilot of the industry's first cognitive vocabulary learning app, built on the IBM and Sesame Intelligent Play and Learning Platform. The new platform, based on IBM Cloud, enables an ecosystem of software developer...
---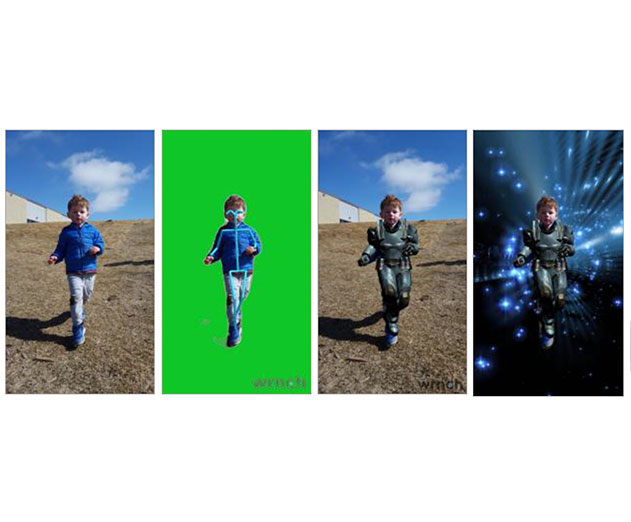 wrnch debuts latest AR tech at Augmented World Expo 2017
Friday, June 02, 2017
by Christian Hargrave
Computer vision start up, wrnch, uses deep learning to turn your smartphone into a motion capture device and find people in the pixels.Motion capture is the process of digitizing human form and movement. Professional motion capture systems have revolutionized movies, video games, VR, sports analytics and clinical medicine. Up until now, motion capture was expensive, lim...
---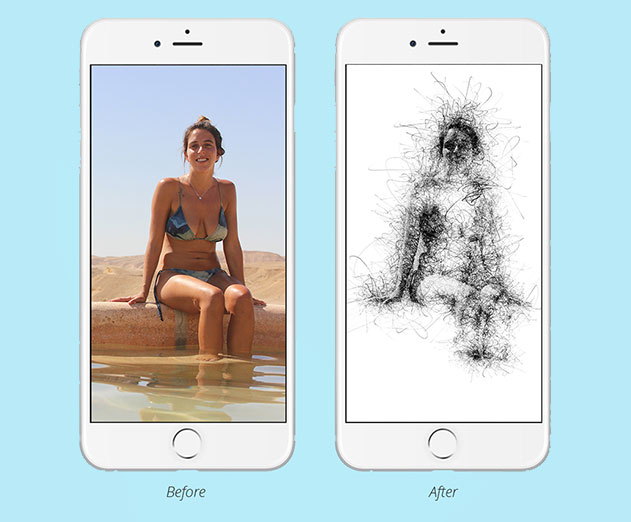 The Future of AR in mobile apps
Tuesday, May 30, 2017
by Richard Harris
Augmented reality: the shiny new toy that every company wants to get their hands on and be a part of. Since Facebook launched its AR platform a few weeks ago at F8, augmented reality has now become the standard in which companies must reach to achieve complete consumer interaction.While there is still a lot to discover and unleash when it comes to the capabilities of AR...
---
An augmented reality game for DJI drone users
Tuesday, May 02, 2017
by Richard Harris
Edgybees just launched a new augmented reality (AR) mobile application that is compatible with DJI drones, including the older Phantom 3, the Phantom 4 and the new Mavic Pro. Developed using DJI's software development kit, the 'Drone Prix' is the first ever AR mobile app created specifically for DJI's aerial platforms, allowing users, especially new drone pilots, to mas...
---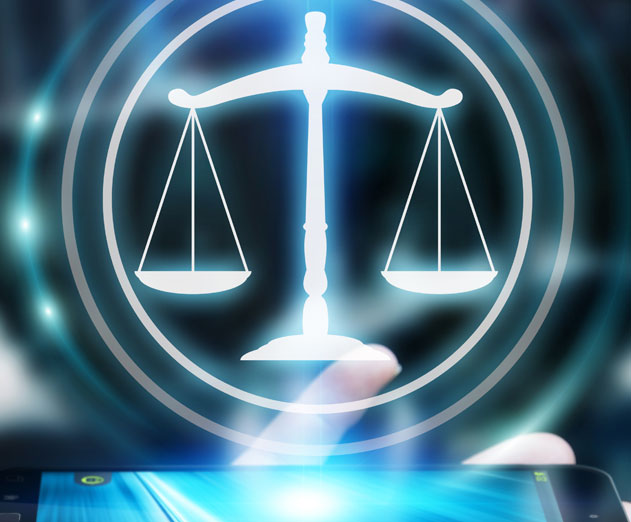 The intersection of AR, IoT, and Apps in the legal realm
Thursday, April 27, 2017
by Adam Grant
In 2007 the Apple gave us the iPhone and Apps became the rage. While the term "Internet for things" was first coined 1999 by Kevin Ashton (one of the founders of the original Auto-ID Center at MIT), in 2013 the Global Standards Initiative on Internet of Things defined the term as "the infrastructure of the information society." AR, or Augmented Reality, unlike virtual r...
---