Augmented Reality
AR glasses market on the rise
Wednesday, April 19, 2023
The AR glasses market is on the rise according to Fact.MR's recent market study. The study revealed a global projection that the market will increase at a CAGR of 16.6% from 2023 to 2033 and that 93% of industrial firms are believed to use smart eyewear wearable devices for their operations.
AR glasses are a type of wearable technology that connects people to computers. Many functions of smart glasses enable users to examine data pertinent to their environment. Technology for AR glasses has advanced tremendously in recent years. Several sectors, including manufacturing, shipping, field service, inspection, and operation, are already expanding with smart glass technology.
The AR glasses market is on the rise
According to the market trends for AR glasses, 93% of significant industrial firms are believed to use smart eyewear wearable devices for their operations.
Big data and analytics combined with advances in AI and machine vision are anticipated to create prospects for the AR glasses market in the near future. Voice recognition for input, advancements in face and object tracking, and other technologies will advance and become more widely used in AR.
With the release of Google Glass in 2012, Google is one of the frontrunners to commercialize AR glasses. Despite the high price, the brand name encouraged the sales of the initial 2,000 pairs of Google AR glasses, which were sold right away. Although Google Glass was usually seen as a failure, new products with better battery lives and faster processors have increased competition in the market.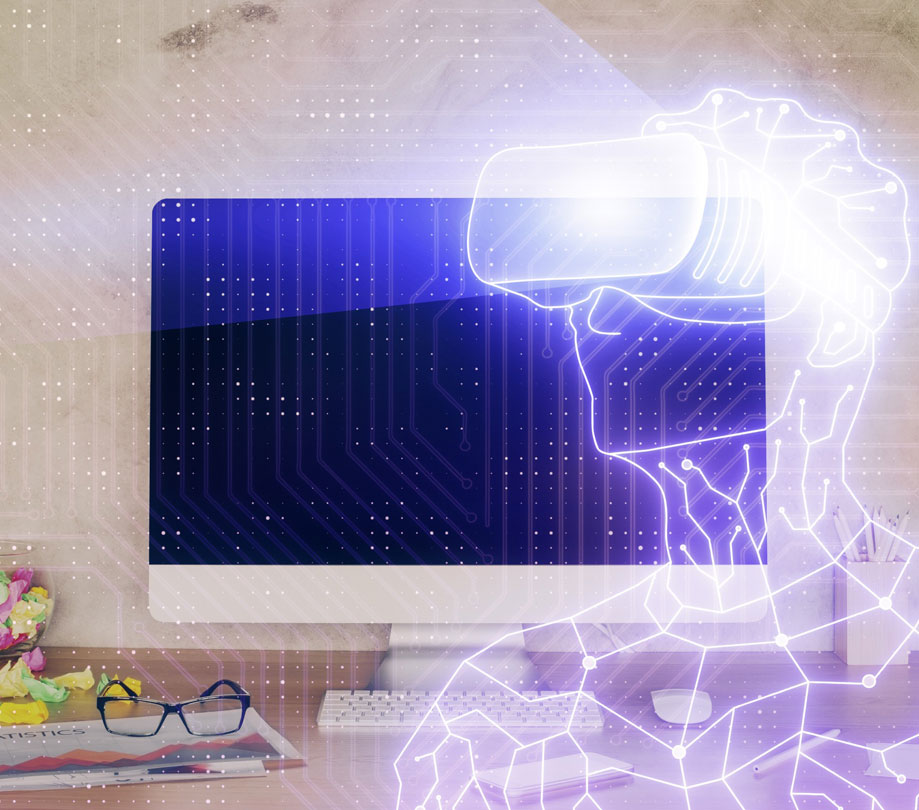 Key takeaways from the market study
The global AR glasses market amounted to US$15.4 billion in 2023.
Worldwide demand for AR glasses is projected to increase at a CAGR of 16.6% during the forecast period (2023 to 2033).
The global market is estimated to touch US$72 billion by the end of 2033.
The market in Germany is expected to expand at a CAGR of 85.2%.
The market in China is projected to surge ahead at a CAGR of 104%.

"AR glasses market value has increased due to the widespread use of cloud-based technologies in enterprises, education, and the gaming industry," said a Fact.MR analyst.
Market competition
The market for AR glasses will experience new development horizons as major players concentrate on enhancing the functionality of these devices. With a built-in microphone, AR glasses can communicate with Siri or Alexa to perform voice-activated searches and display the results right before the user's eyes.
Smart AR glasses may be able to determine the surroundings around them and use hand movements to control the visuals being viewed due to the use of simultaneous localization and mapping algorithms.
In partnership with the upscale eyewear company Luxottica by Ray-Ban, Facebook is getting ready to introduce its first AR smart glasses. Research and development for the product are being carried out by Project Aria, a study launched by Facebook's Reality Laboratories.
In the near future, the general public can also purchase Amazon's smart glasses. The item has an IPX4 grade for water and splash resistance and is composed of titanium and carbon fiber. The frames' four directional speakers and microphones enable user interaction with Alexa.
---
Become a subscriber of App Developer Magazine for just $5.99 a month and take advantage of all these perks.
MEMBERS GET ACCESS TO
- Exclusive content from leaders in the industry

- Q&A articles from industry leaders

- Tips and tricks from the most successful developers weekly

- Monthly issues, including all 90+ back-issues since 2012

- Event discounts and early-bird signups

- Gain insight from top achievers in the app store

- Learn what tools to use, what SDK's to use, and more



Subscribe here