IoT
Five technology trends to look for in 2023 according to Jitterbit
Friday, January 13, 2023
9,744
Manoj Chaudhary from Jitterbit shares their 2023 predictions for technology trends that will help businesses meet their goals, how IoT integration will be encouraged, why industry cloud platforms will expand significantly, the benefits of low-code development, and much more.
Sometimes the pace of work can get so fast that it can be hard for business leaders to slow down long enough to really scrutinize the technologies and tools that are shuttling their business along. Yet it's crucial to understand the latest technology trends because those technologies are precisely the engines that have the power to help organizations keep up the pace and continue delivering value, or safely slow down if economic or other external forces require businesses to hit the brakes.
Technology trends and predictions for 2023 from Jitterbit
Working with thousands of innovative and successful companies across the globe has given Manoj Chaudhary, CTO and SVP of Engineering at Jitterbit, the opportunity to discuss some of the most pressing business goals that leaders are dealing with, and the technologies they're considering to help meet those goals. Here, he delves into just a few of the technology trends that have the power to help businesses shift gears as they head around the bend into 2023.
1. IoT standards and protocols will open up to encourage more integration
Today, our homes have so many gadgets, smart refrigerators, smart heating and cooling systems, connected camera doorbells, and even smarter mattresses. A common problem, however, is these machines often have a difficult time communicating with each other due to different platforms or operating systems. These devices are like any other SaaS application on the surface, but they're not built on an open standard or designed to talk to each other. In 2023 I believe we will see a further expansion and development of open standards and protocols that these devices can use to integrate with and communicate with each other. Ultimately, the more these devices are able to connect, the more they can improve our lives.
That said, these devices come with inherent security risks, whether they're on a home network or a business network. Each device serves as an access point that attackers can potentially exploit, so I also think improving security will also become a major priority in the next year for companies investing in these types of IoT devices.
2. Industry cloud platforms will become more common across verticals
As Gartner describes, industry cloud platforms combine cloud-based infrastructure as a service (IaaS) and vertical-specific software or SaaS applications that meet specific business needs in a given industry. These platforms are poised to expand significantly in the coming year and beyond. There are already a number of examples: Land O'Lakes and Microsoft have teamed up to innovate in the agriculture space, and Goldman Sachs and AWS are doing the same in financial services.
The reason the industry cloud will continue to grow is that it creates business outcomes for those with specific needs. Instead of using a generic cloud infrastructure or a generic SaaS offering, businesses can leverage the industry cloud to build solutions that address their specific business needs and challenges.
3. Advances coming in real-time speech translation
As AI becomes used for more and more purposes, I think we'll see significant growth in it being deployed for real-time voice and speech translation. With work becoming more and more remote, boundaries are becoming increasingly blurred. Today it's common for people to work and converse with colleagues across borders, even if they don't share a common language. It's one thing if you have teams from the U.S., Canada, and India working together because there is a good chance they all speak English. But what if they have additional colleagues in Brazil, Turkey, and Japan? Manual translation of Portuguese, Turkish and Japanese can become a hindrance that slows down productivity and innovation.
We now have the technology to use communication tools such as Zoom that allows someone in Turkey, for example, to speak their native language but allows someone in the U.S. to hear what they're saying in English. This real-time speech translation ultimately helps with efficiency and productivity while also giving businesses more of an opportunity to operate globally.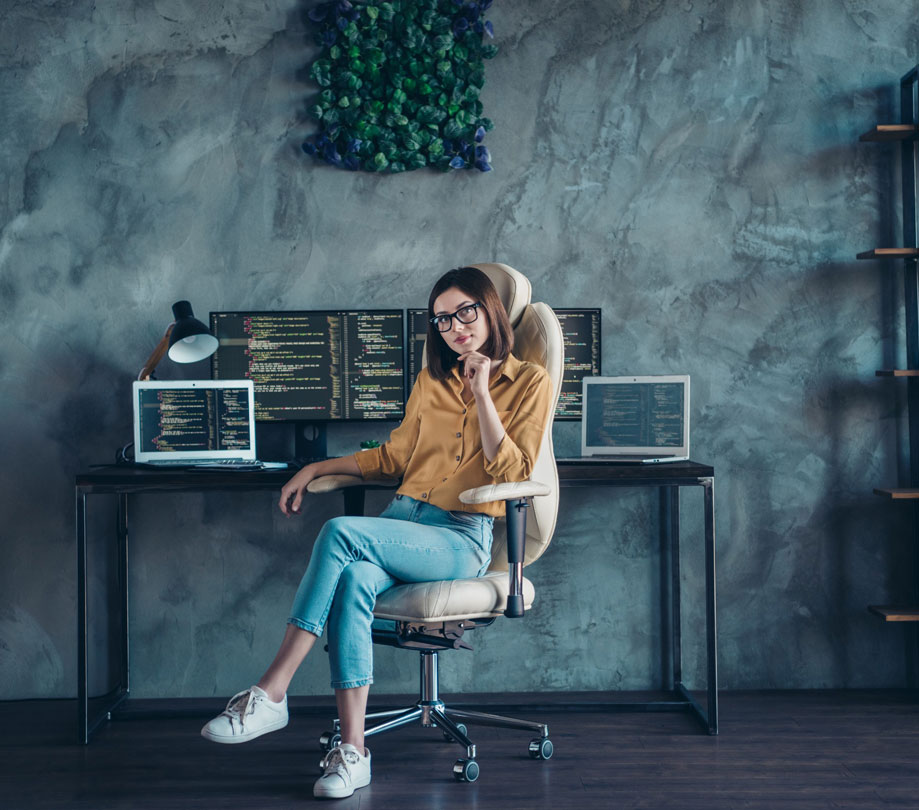 4. Organizations will realize the benefits of low-code development
Digital modernization has been accelerating at a high rate since the onset of COVID-19, forcing organizations to find new ways to keep up in order to maintain a competitive advantage. As a result, more businesses have adopted the use of low-code development to help business technologists create applications, and these businesses will further reap the benefits of these efforts in 2023. As early as 2024, nearly 80% of tech products and services will be created by non-tech professionals, according to a Gartner forecast, further indicating the growth of low-code tools that allow those with limited technical skills to develop business-specific apps and solutions.
5. Hyperautomation will encourage, not prevent, human innovation
There is a longstanding perception that workplace automation would lead to the elimination of employment, but we're already seeing evidence that this is not the case. In fact, in the coming year, we will increasingly realize that hyper-automation, the idea that anything that can be automated should be automated, actually helps make humans more productive and innovative. This is due to the simple fact that automation is meant to perform mundane and tedious tasks while human minds are made to be inventive. As automation continues to infiltrate the mainstream, it will start to benefit small and medium-sized businesses by making them more efficient, productive, and competitive.
Manoj Chaudhary
Manoj Chaudhary is the CTO and SVP of Engineering at Jitterbit. He is leading the technical side of product strategy, as well as technology development and operations. Prior to this role, Manoj was involved with Jitterbit as a technical adviser, helping to guide the company's pioneering transition to a multi-tenant cloud architecture.
Manoj has previously worked as CTO and VP of Engineering for Loggly and Tenfold and served as Director of Engineering at Cast Iron Systems leading up to and following its acquisition by IBM.
---
Become a subscriber of App Developer Magazine for just $5.99 a month and take advantage of all these perks.
MEMBERS GET ACCESS TO
- Exclusive content from leaders in the industry

- Q&A articles from industry leaders

- Tips and tricks from the most successful developers weekly

- Monthly issues, including all 90+ back-issues since 2012

- Event discounts and early-bird signups

- Gain insight from top achievers in the app store

- Learn what tools to use, what SDK's to use, and more



Subscribe here