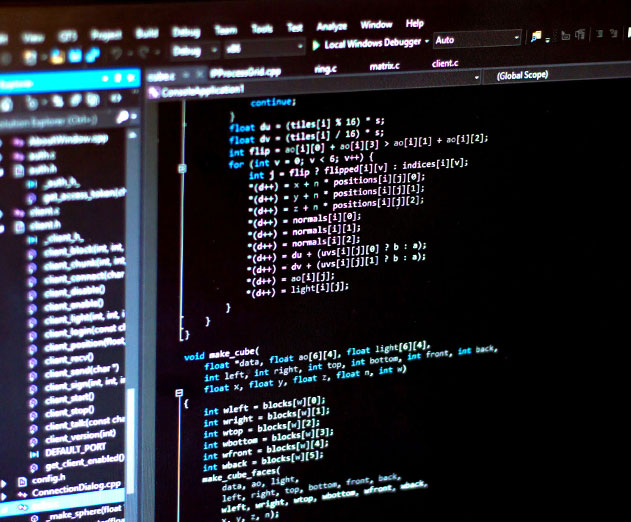 Syncano makes it's dashboard open source
(10/10/2016 12:07:46 PM)
Syncano has open-sourced its Dashboard platform, so that more developers will be able to access the libraries and repositories to help them build apps faster. Up to now, Syncano's Dashboard has been a private project. With the company's release of the Dashboard on GitHub, a new repository has been created that allows contributions, pull reques...
Read More
---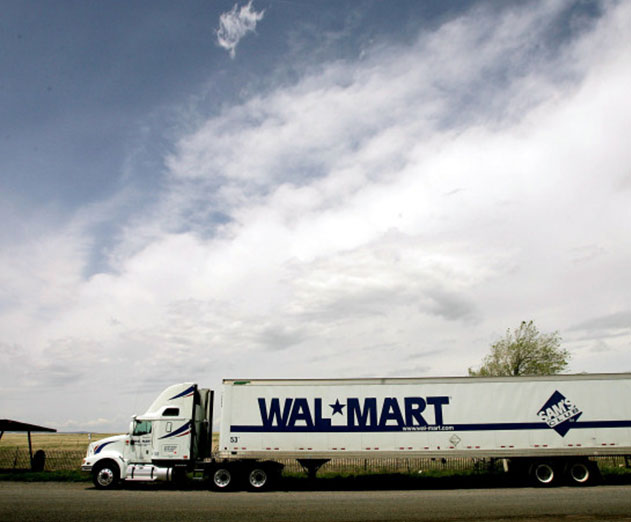 Introducing Electrode, an open source release from WalmartLabs
(10/4/2016 10:13:36 AM)
WalmartLabs has announced the open source release of Electrode, the application platform powering Walmart.com.In e-commerce development, platform migration is serious business. Technology evolves constantly and it's important to move and adapt to stay competitive. However, transforming an engineering organization is a completely different story. Th...
Read More
---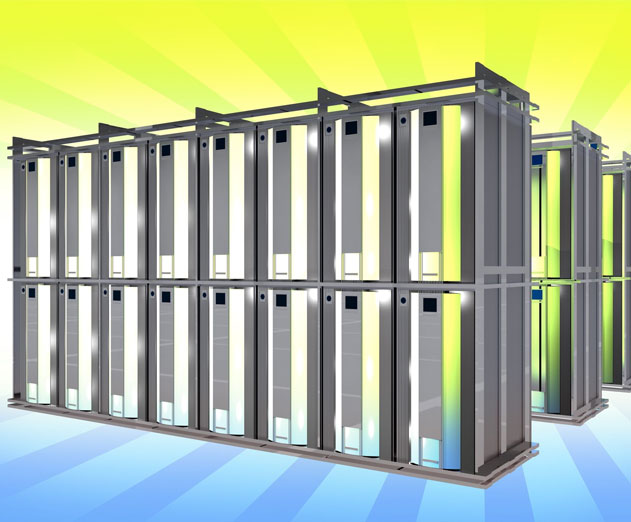 Release of Red Hat Virtualization 4 Offers New Functionality for Workloads
(8/25/2016 10:02:27 AM)
Red Hat has released Red Hat Virtualization 4 (formerly Red Hat Enterprise Virtualization), the latest release of its Kernel-based Virtual Machine (KVM) virtualization platform that provides a centrally managed platform for Linux and Windows based workloads. The new version offers an updated hypervisor, new system dashboard, and centraliz...
Read More
---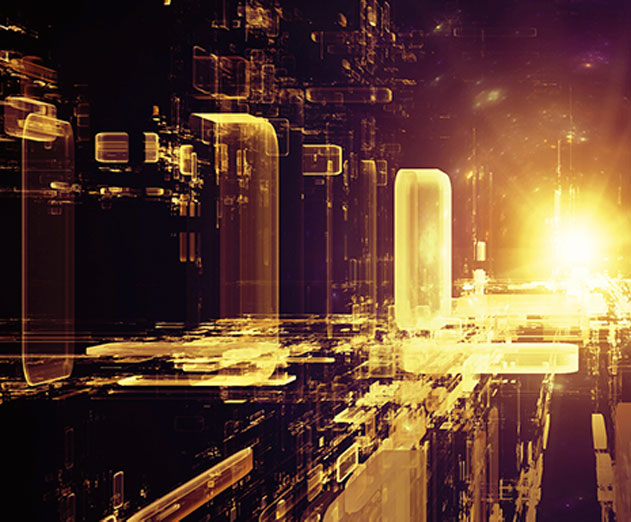 Hazelcast Releases Updates to Its Open Source In-Memory Computing Platform
(8/24/2016 12:01:37 PM)
Hazelcast has released the latest version of its Hazelcast open source in-memory data grid which the company says is 30% faster than previous versions and is the first fully modularized version of Hazelcast. The Hazelcast operational in-memory computing platform helps companies manage their data and distribute processing using in-memory storage and...
Read More
---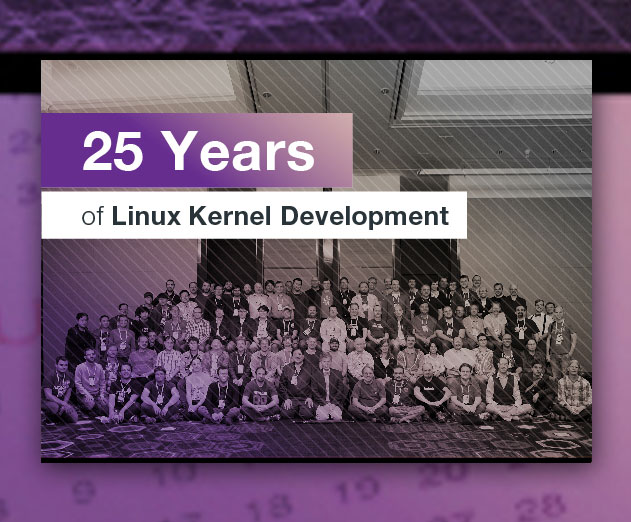 This Week The Linux Foundation Celebrates the 25th Anniversary of Linux
(8/22/2016 3:00:17 PM)
The LinuxCon North America conference has kicked off this week in Toronto, Canada and the top topic is the 25th anniversary of the Linux. It was on August 25, 1991 when Linus Torvalds created the Linux operating system which has grown to one of the largest open source projects worldwide.You can catch live streams from the event here. As part o...
Read More
---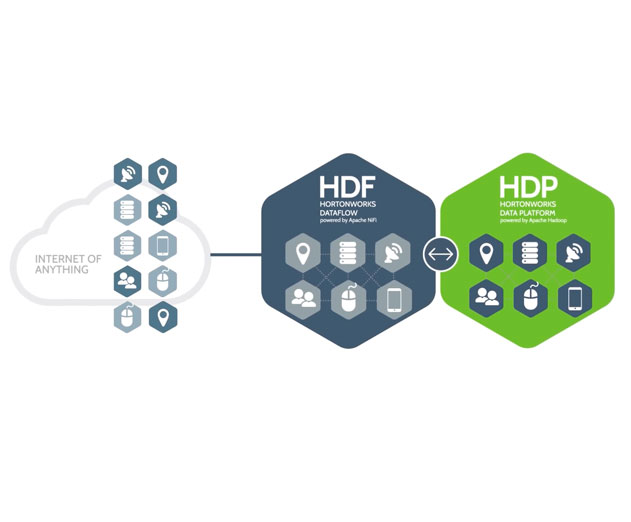 Hortonworks Updates DataFlow and Now Supports Apache MiNiFi
(8/15/2016 6:01:22 AM)
Hortonworks, which works with open source technologies including Apache Hadoop, NiFi, and Spark, has released the latest version of Hortonworks DataFlow (HDF) which offers an integrated system for dataflow management and streaming analytics to collect, curate, analyze and deliver insights in real-time, on-premises or in the cloud. The company also ...
Read More
---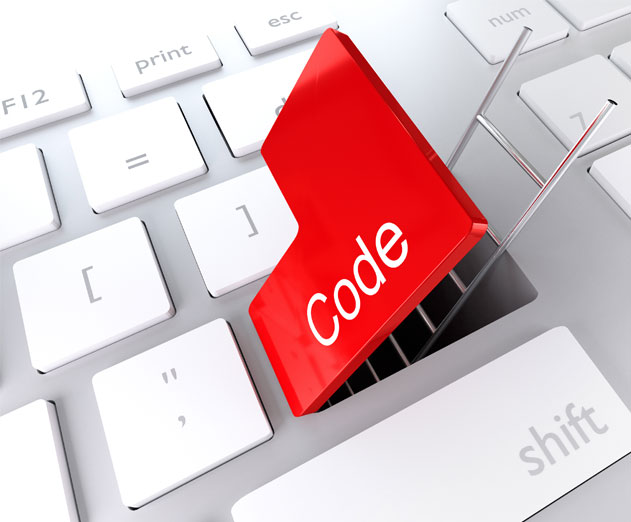 How Governments Open Sourcing Code Helps Us Be More Secure
(8/12/2016 8:03:41 AM)
The idea of governments releasing their proprietary code isn't some pipe dream, it's slowly becoming a reality in many countries and starting a much needed public discussion in others. Governments around the world are beginning to understand that their software is funded by the public, and therefore belongs to the public and should be accessible fo...
Read More
---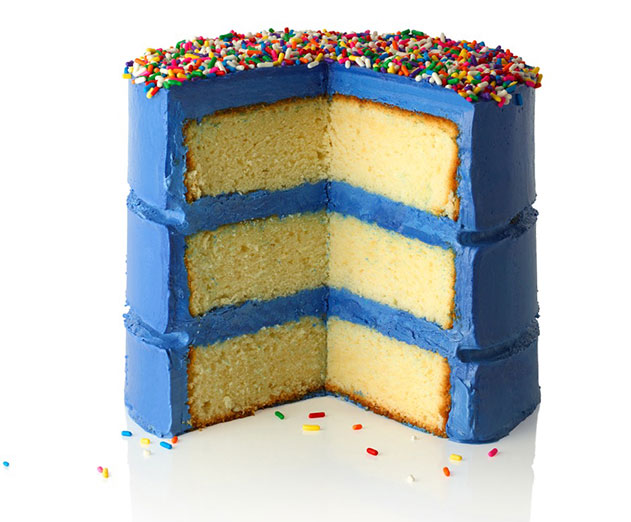 Flynn Releases Open Source Platform for Deploying and Managing Web Applications and Databases
(7/29/2016 1:03:14 PM)
The team behind the Flynn, an open source platform for deploying and managing web applications and databases, has announced the availability of Flynn 1.0, the first version of the platform that is stable for production use.Three years ago the company hosted a crowdfunding campaign to build its open source platform as a service that could run databa...
Read More
---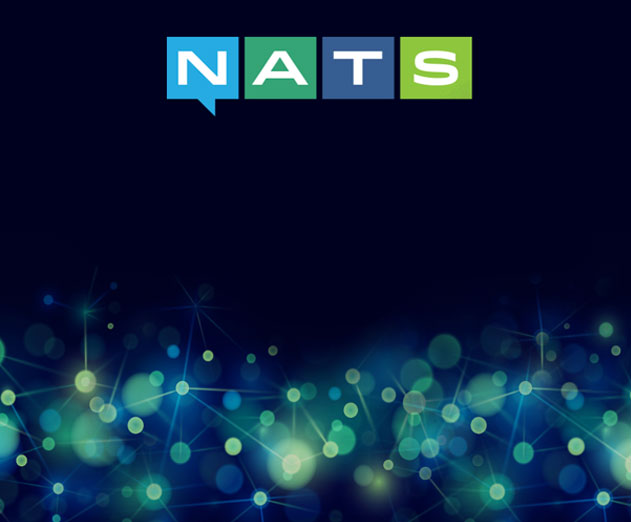 Apcera Announces Support of New Open Source NATS Streaming Solution
(7/15/2016 3:02:22 PM)
Apcera has announced that it is providing support for the new NATS Streaming solution, a performant, secure and simple open source messaging platform. NATS Streaming offers features that enable support for new classes of applications such as IoT and big data analytics. The platform is tightly coupled but loosely integrated with NATS, providing ente...
Read More
---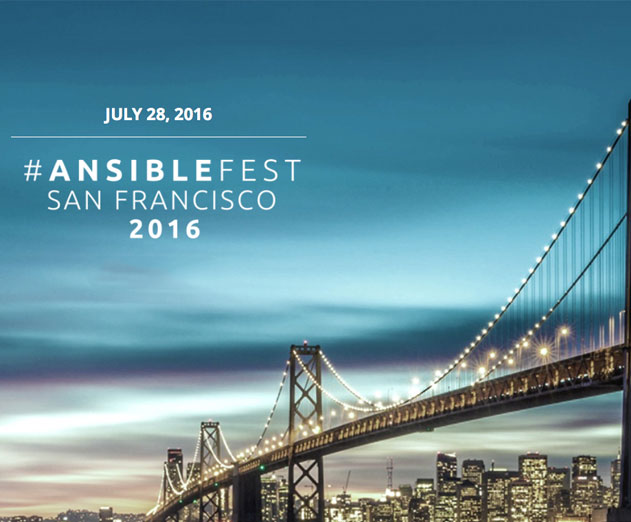 Open Source Ansible Community Will Converge at AnsibleFest in San Francisco on July 28
(7/12/2016 9:02:38 AM)
The popular open source automation platform Ansible will be the focus of AnsibleFest in San Francisco on Thursday, July 28, 2016. The event offers a day-long conference bringing together hundreds of Ansible users, developers and industry partners to share best-practices, case studies and Ansible news.AnsibleFest is for anyone who is wants...
Read More
---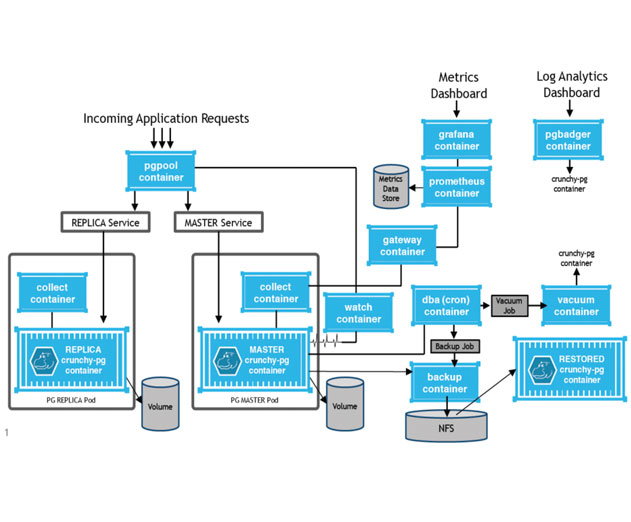 Crunchy Data Releases Set of Docker Containers and Kubernetes Services for PostgreSQL
(6/29/2016 7:02:19 PM)
Crunchy Data has announced that it is open sourcing its Crunchy PostgreSQL Container Suite, a pre-packaged set of Docker containers and Kubernetes services for running and managing the PostgreSQL open source database in cloud native Kubernetes environments with a full set of management micro-services. PostgreSQL offers an open source...
Read More
---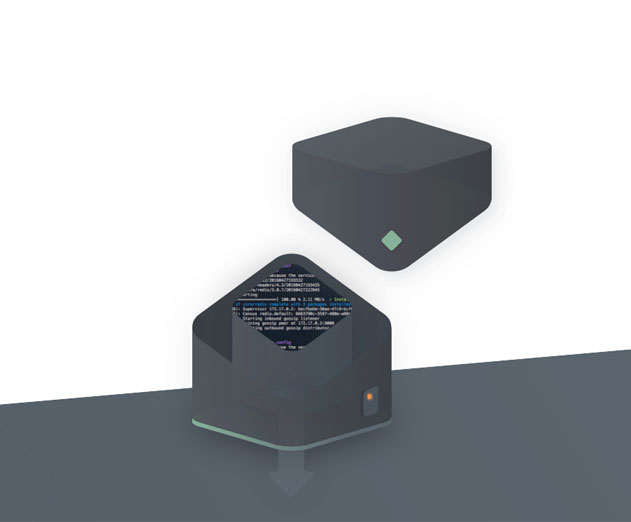 Chef Releases New Open Source Application Automation Platform
(6/14/2016 1:27:18 PM)
Chef has released a new open source project that introduces a unique approach for application automation. Applications packaged with Habitat have the intelligence to self-organize and self-configure making applications independent of underlying infrastructure. The platform provides the ability to run applications across increasingly diverse en...
Read More
---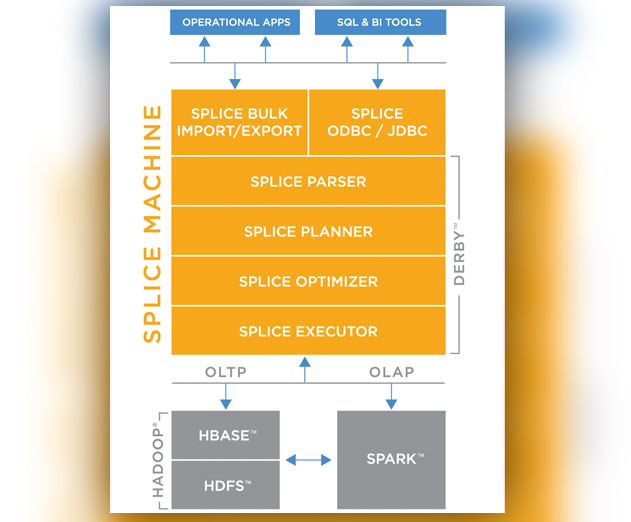 Splice Machine Opens Sources Its Hadoop and Spark Powered RDBMS
(6/10/2016 10:02:19 AM)
Splice Machine is open sourcing its relational database management system (RDBMS), a dual-engine RDBMS powered by Hadoop and Spark. The platform leverages in-memory technology from Spark and scale-out capabilities from Hadoop to power new applications and can offload existing Oracle and Teradata databases. The Splice Machine RDBM...
Read More
---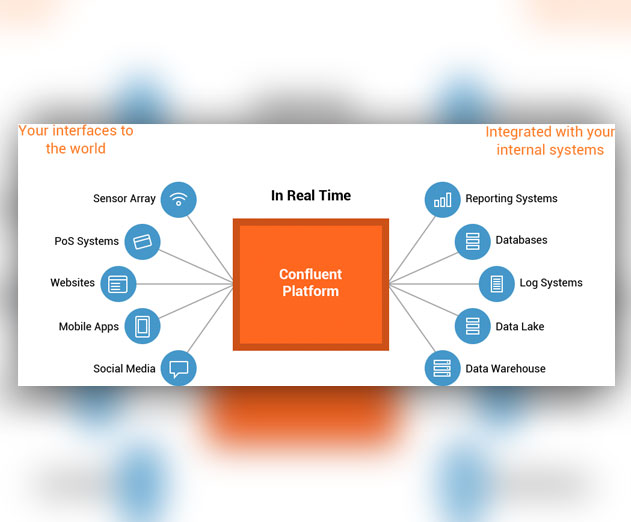 Confluent Provides Updates to Apache Kafka Streaming Data Platform
(6/9/2016 10:02:24 AM)
Confluent has released the latest version of its open source streaming data platform built on Apache Kafka. The new release of Confluent Platform 3.0 introduces Kafka Streams, a lightweight solution to real-time processing designed to support highly responsive applications. With Kafka Streams, developers can build core streaming applications such a...
Read More
---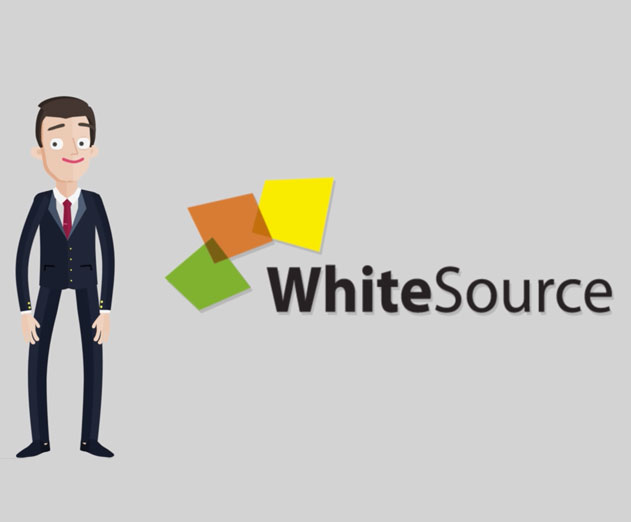 WhiteSource Releases Tool to Evaluate Security of Open Source Components
(6/8/2016 2:02:27 PM)
WhiteSource has launched a new Selection Tool plug-in providing developers with the ability to identify vulnerable or problematic open source components at the early stages of coding. The browser plug-in allows developers to see full information about specific libraries they wish to use and check if the components meet their company's open so...
Read More
---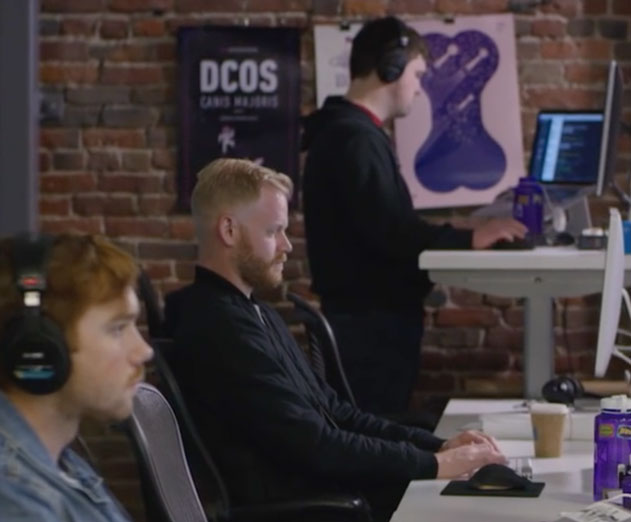 Mesosphere's DC/OS Now Integrates CloudBees Jenkins Continuous Delivery
(6/2/2016 12:01:58 PM)
CloudBees is now working with Mesosphere to support continuous delivery by running Jenkins on Mesosphere's Datacenter Operating System (DC/OS), offering an open platform for building, running and scaling modern enterprise applications. The new offering will provide the support for companies looking to scale workloads using containerized infrastruct...
Read More
---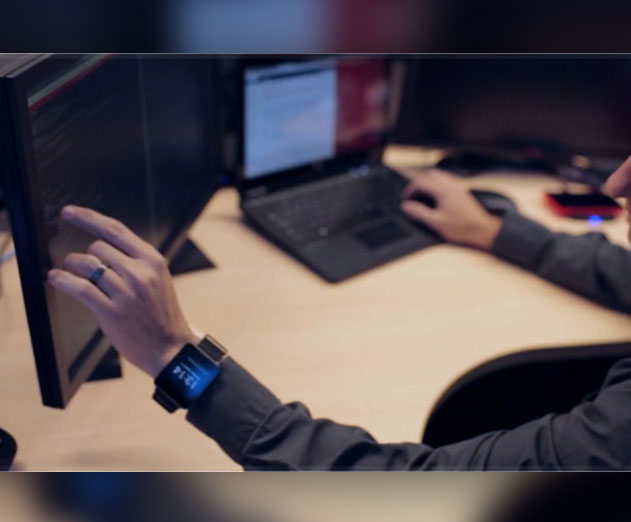 Red Hat's Release of Ansible 2.1 Supports Network Automation
(6/1/2016 2:02:02 PM)
Red Hat has announced the general availability of Ansible 2.1, the latest version of the company's agentless open source IT automation framework. Ansible provides developers with the ability to deploy IT applications and environments by automating routine activities such as network configuration, cloud deployments, and creation of development envir...
Read More
---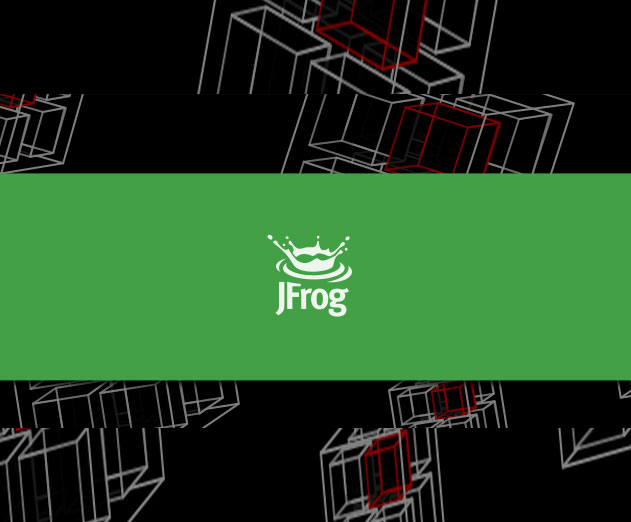 JFrog Xray Offers Visibility for Container Images, Software Packages and Binary Artifacts
(5/25/2016 3:02:18 PM)
JFrog has announced the launch of JFrog Xray, which provides visibility into the contents of software components. JFrog Xray is a universal impact analysis product, to provide companies with understanding about their container images, software packages and binary artifacts, providing insight into the huge volume and variety of components that devel...
Read More
---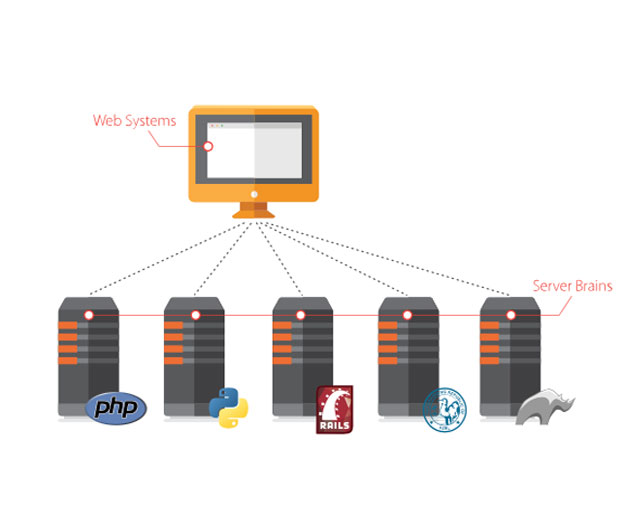 Perfect Offers Swift Web Server and Toolkit for Developers
(5/17/2016 4:01:57 PM)
Perfect is a web server and toolkit for developers using the Swift programming language to build applications and other REST services. The platform lets developers build using only Swift to program both the client-facing and server-side of their projects.The platform is free-to-use and available under the permissible Apache License v2.0. It provide...
Read More
---
Cloud Native Computing Foundation to Support Open Source Prometheus Platform
(5/13/2016 10:02:00 AM)
The Cloud Native Computing Foundation has announced it is adding a second platform to its cloud native technologies initiative. The group's first hosted project was Kubernetes and now it is adding the Prometheus platform, which offers an open source time series and metrics tool inspired by Google's internal monitoring tools (Borgmon).The Cloud Nati...
Read More
---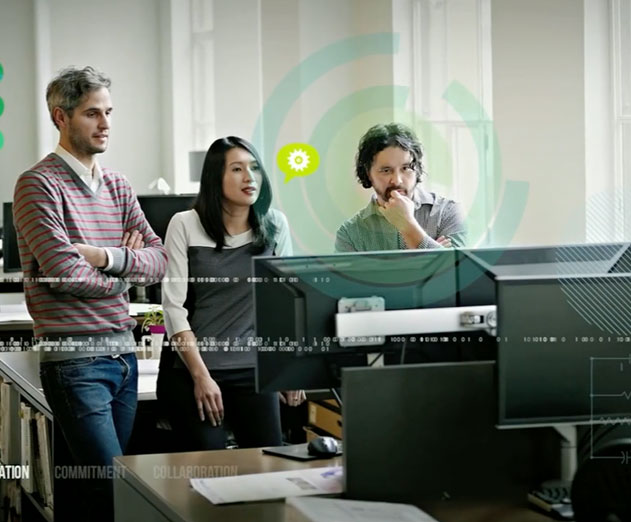 Four Ways for Developers To Open Source Their Next Big Idea
(5/10/2016 7:06:11 AM)
Whether it was the printing press, steam engine, or the assembly line, history has been defined by pivotal advances in technology. We are now in the age of a new wave of advances – from the smartphone to virtual reality – that have again revolutionized how we interact with the world and access information. The growing app economy to support th...
Read More
---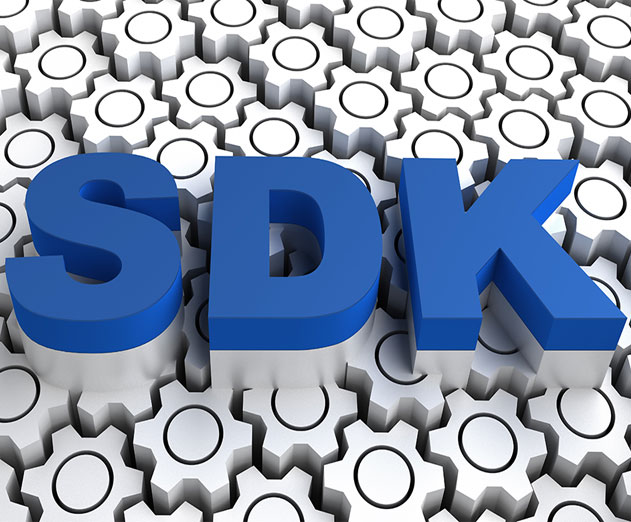 New SolidFire Python SDK for OpenStack Developers
(4/28/2016 5:07:05 PM)
SolidFire is a provider of all-flash storage systems built for the Next Generation Data Center and has released its Python SDK to help reduce the amount of additional time and coding required for integration and orchestration between SolidFire's platform and third-party applications. It allows developers to integrate SolidFire's API with the Python...
Read More
---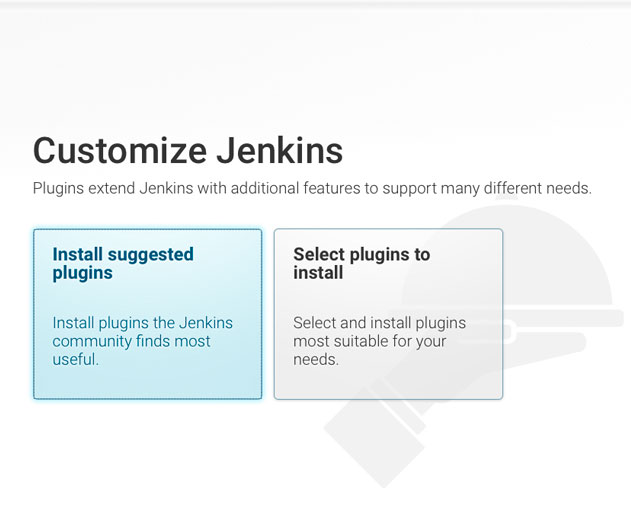 First Major Release for Jenkins in 10 Years Now Live
(4/27/2016 1:07:12 PM)
Jenkins is an open source automation server offering hundreds of plugins to support building, deploying and automating any project. It is offered through the Jenkins project, comprised of a community of practitioners and support companies.The Jenkins project has now announced the availability of Jenkins 2.0, the first major release after 10 years a...
Read More
---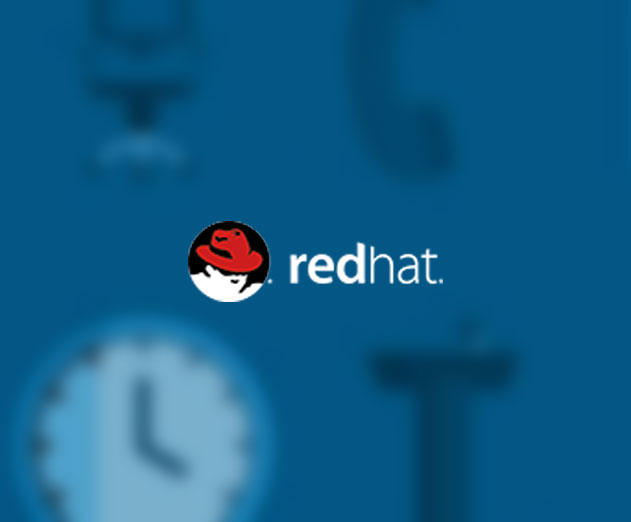 Red Hat Releases New Integrated Hybrid Cloud Stack
(4/26/2016 9:07:18 AM)
Red Hat has announced the general availability of Red Hat Cloud Suite and Red Hat OpenStack Platform 8 to support efforts for development and operations teams to leverage the scale of cloud computing. With the new platform releases, Red Hat now offers an integrated hybrid cloud stack with a container application platform (OpenShift by Red Hat)...
Read More
---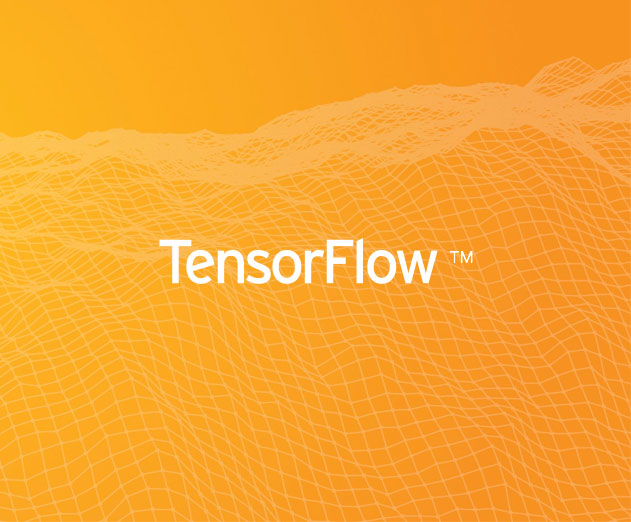 Google Updates TensorFlow Open Source Machine Learning Platform
(4/19/2016 7:00:29 AM)
Google's TensorFlow is an open source software library for numerical computation using data flow graphs. The architecture provides the ability to deploy computation to one or more CPUs or GPUs in a desktop, server, or mobile device with a single API.It its recent release of TensorFlow 0.8, Google is introducing distributed computing support, includ...
Read More
---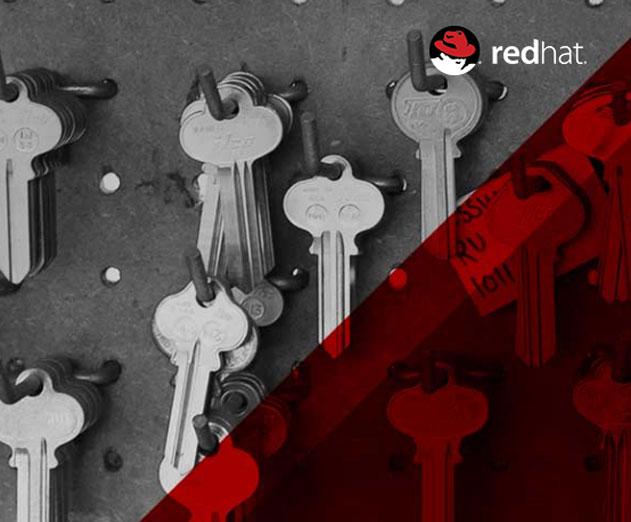 Red Hat Enterprise Virtualization 3.6 Offers Updated KVM Based Virtualization Solution
(3/9/2016 2:05:42 PM)
Red Hat has announced the general availability of Red Hat Enterprise Virtualization 3.6, a new version of Red Hat's KVM-based virtualization solution for high-intensity Linux workloads. The release updates the platform's user experience and management tools to help reduce cost and time of VMware migrations by eliminating the need to purchase a thir...
Read More
---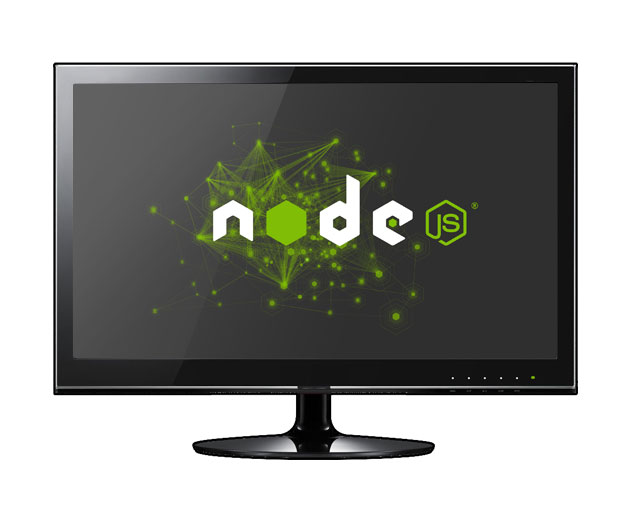 Learn Why Node.js is an Open Source Juggernaut
(2/20/2016 8:06:17 AM)
The Node.js Foundation was created last year to support the open source community involved with Node.js, which offers an asynchronous event driven framework designed to build scalable network applications. Node.js is a JavaScript runtime built on Chrome's V8 JavaScript engine. It uses a non-blocking I/O model that makes it lightweight and effi...
Read More
---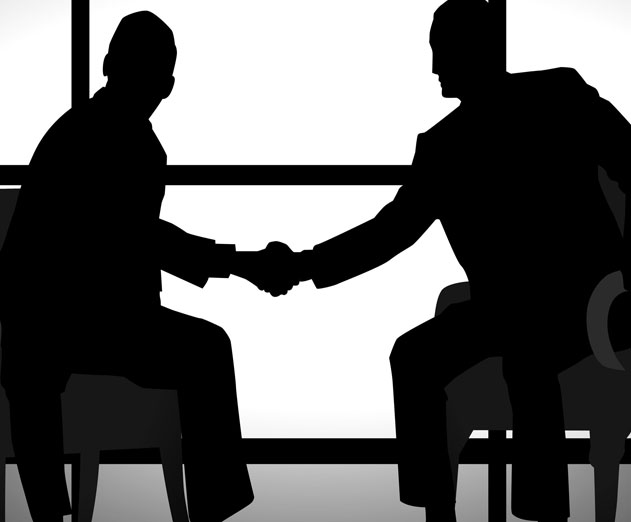 Hyperledger Project Moves Forward Open Source Blockchain Digital Technology
(2/15/2016 2:05:44 PM)
The folks at the Linux Foundation have been really busy lately as they continue to launch new collaborative projects. The latest is the Hyperledger Project, an open source project to advance the blockchain digital technology (think of the Bitcoin protocol) for recording and verifying transactions.Since announcing the intent to create a formal organ...
Read More
---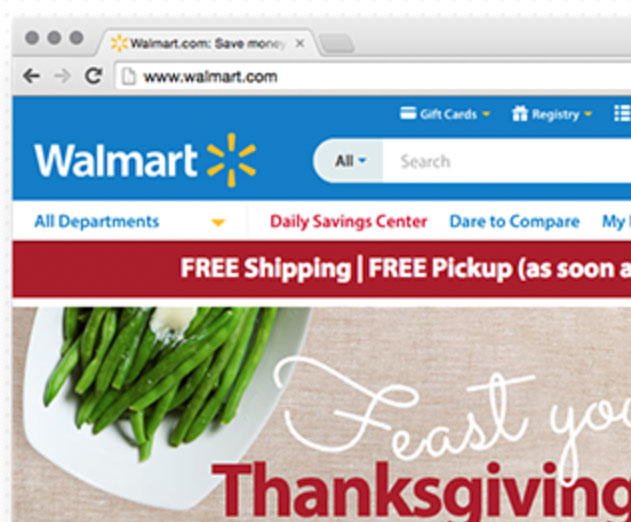 Forget Groceries at Walmart - You can Now Get Open Source Cloud Infrastructure
(2/15/2016 11:05:42 AM)
What we are finding out today is that companies are learning that the value of their in-house expertise presents a monetization opportunity beyond their core business. GE has done it with its Predix (PaaS) Cloud Platform. The LinkedIn engineering team has open sourced more than 75 projects spanning many categories, including data, frameworks, syste...
Read More
---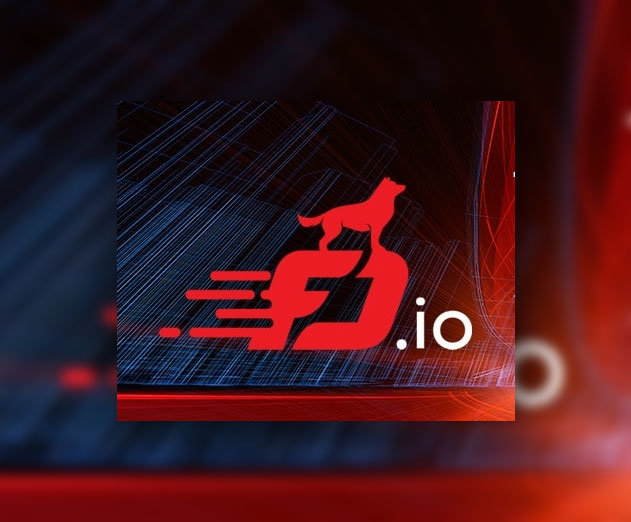 New FD.io Open Source Project Offers IO Services Framework for Network and Storage Software
(2/14/2016 8:05:49 AM)
The newly launched FD.io ("Fido") initiative is an open source project to provide an IO services framework for the next wave of network and storage software. The project is also announcing the availability of its initial software and formation of a validation testing lab.A Linux Foundation Collaborative Project, early support for FD.io comes from f...
Read More
---