All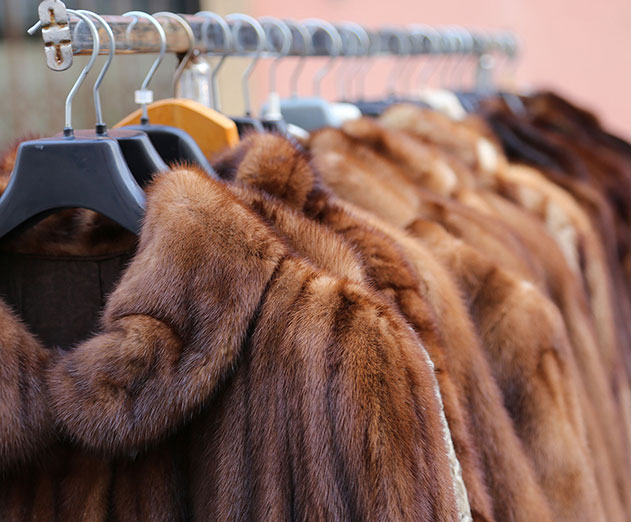 NeoFur is now available for the Unity game engine
(1 hour ago)
Neoglyphic Entertainment, a story company building advanced entertainment technologies, announced the release of its award-winning 3D graphics technology NeoFur for the Unity game development platform. Previously available only on Unreal Engine 4 and in closed beta for Unity, NeoFur is an easy-to-use, in-editor tool that simplifies the creative pro...
Read More
---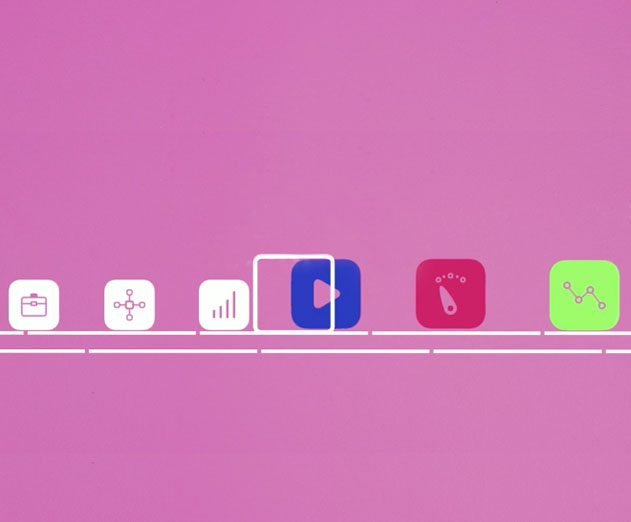 CA Identity Suite now includes integration with CA Privileged Access Manager
(2 days ago)
CA Technologies has announced a new release of CA Identity Suite that includes integration with CA Privileged Access Manager for governance of privileged accounts and new, flexible deployment options for agility, speed and ease-of-use in identity management and access governance helping to save time and save money. Privileged User Governance H...
Read More
---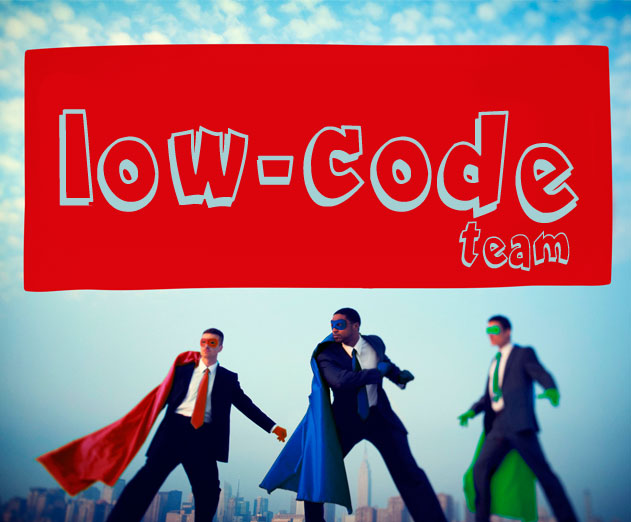 3 reasons low code software is helping IT departments be superheroes
(2 days ago)
Although we've long since entered the digital age, many organizations remain saddled with legacy IT systems, unable to keep up with the growing and ever-changing demands of the business. Not only that, with resources stretched, many IT departments are left with no choice but to prioritize day-to-day management over business innovation. And yet desp...
Read More
---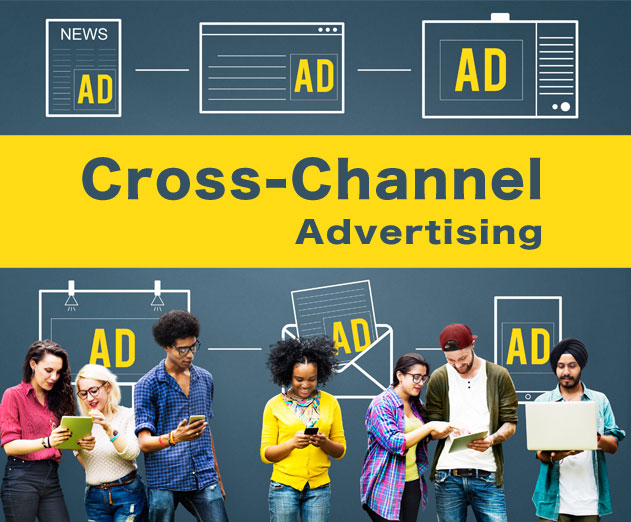 Cross channel game advertising and the holistic approach
(2 days ago)
Surprisingly for a mobile-centric world and an industry dominated by mobile games, game marketers are still spending a hefty amount of marketing dollars on television ads. TV isn't dead yet, but 'cord-cutting' is a phenomenon among the millennial generation that can't be denied. For those still tuned in to TV programming, their attention is in...
Read More
---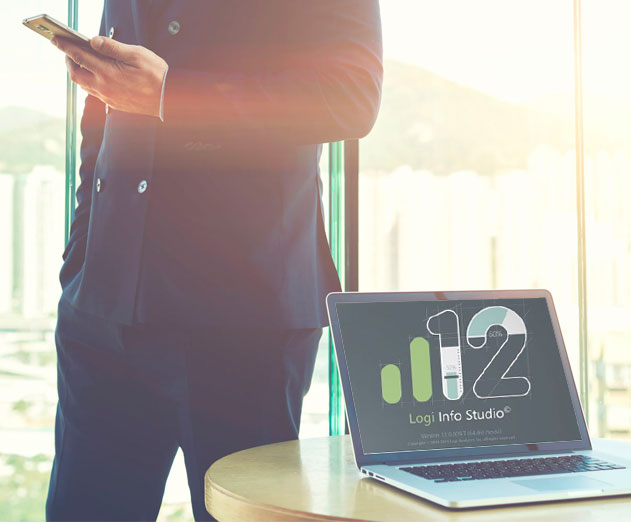 Inferior analytics may make your app extinct
(2 days ago)
Every worker is now a knowledge worker. Employees on the manufacturing floor are increasingly responsible for tracking production yield. Front line retail employees are expected to use data to be aware of inventory levels. Analysts must keep up-to-date with real-time data to make better decisions. We are all increasingly judged on how we use data t...
Read More
---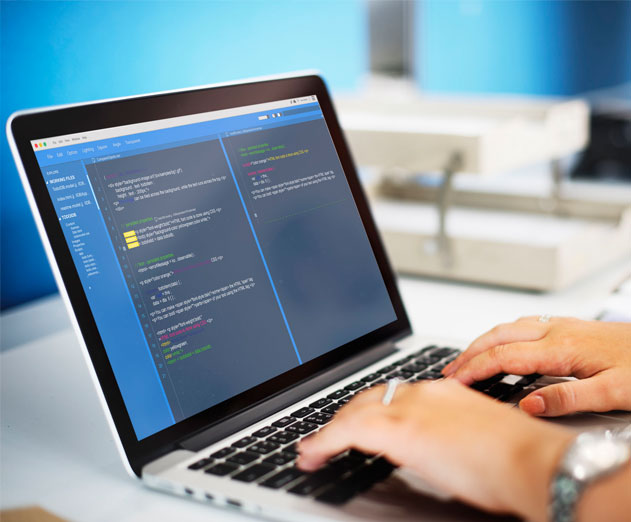 Development practices that break applications and what you can do
(3 days ago)
As most organizational leaders recognize at some level, the increasing dominance of web and mobile applications has completely turned the software world on its ear. The number of critical business functions that are processed via a browser or mobile device is escalating, and inaccurate results, aberrant behaviors, and security flaws can all be absu...
Read More
---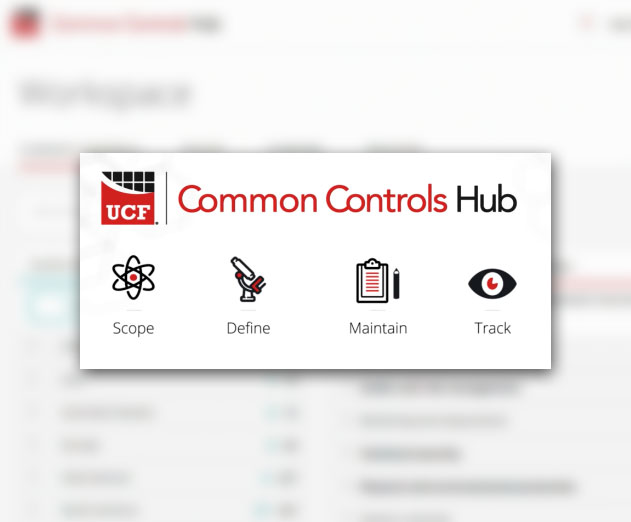 Blueprint partners with Unified Compliance to offer UCF for a development environment
(3 days ago)
Blueprint and Unified Compliance have announced a strategic partnership that integrates the UCF Common Controls Hub compliance content with Blueprint's requirements management and application delivery solutions. The combined Blueprint-Unified Compliance solution provides a comprehensive suite of pre-packaged requirements that address hundreds of re...
Read More
---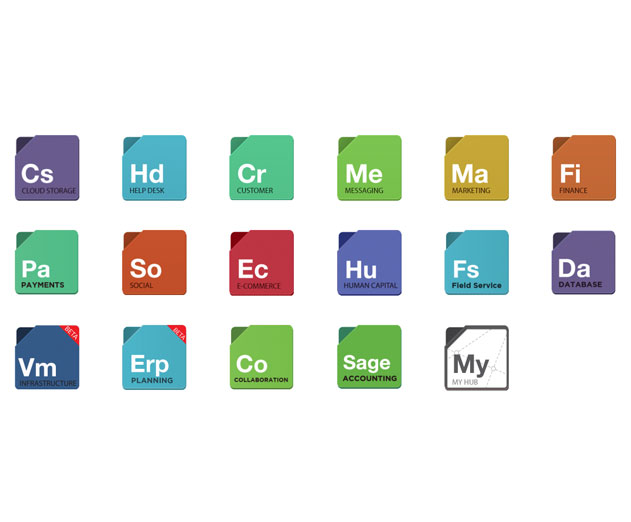 Publish and distribute API-based connectors as Lambda Functions with Cloud Elements
(3 days ago)
Cloud Elements just announced at the Amazon Web Services re:Invent conference they are the first API Integration and Management Platform vendor to offer a revolutionary approach to publish and distribute API-based connectors as Lambda Functions, supporting a serverless architecture. Cloud Elements' extensive catalog of 115+ connectors can now ...
Read More
---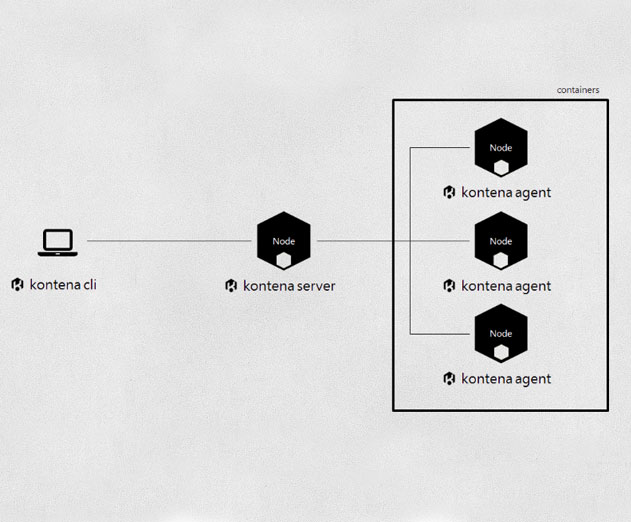 Kontena is introducing its production ready container and microservices platform
(3 days ago)
Kontena v1.0 builds on the company's mission to be the most developer-friendly open-source container and microservices platform that can be used on any infrastructure, be it on-premises, cloud or hybrid.More than just a container platform, this highly integrated package is:- Easy to use: This release includes the addition of Kontena Stack...
Read More
---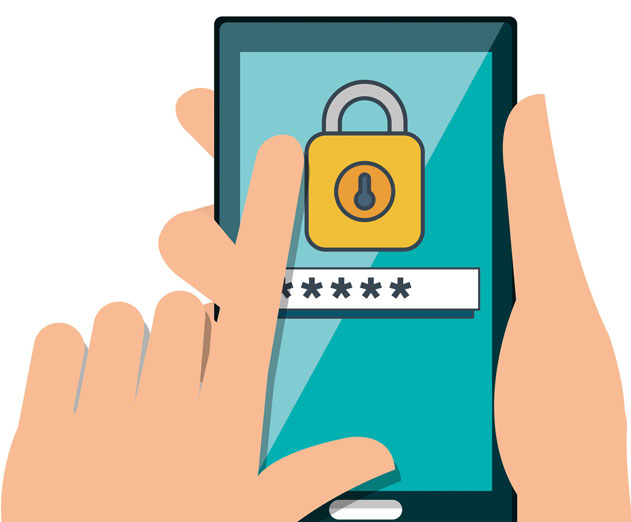 Core Security is making the password reset process self-service, faster and simpler
(3 days ago)
Core Security announced the release of Core Mobile Reset 1.0 and Core Access Insight 9.2. With the introduction of these solution updates, enterprise security teams will now be able to resolve immediate threats with prognostic analytics applied to the big identity and access data, while also enhancing organizational efficiency.Ineffective pass...
Read More
---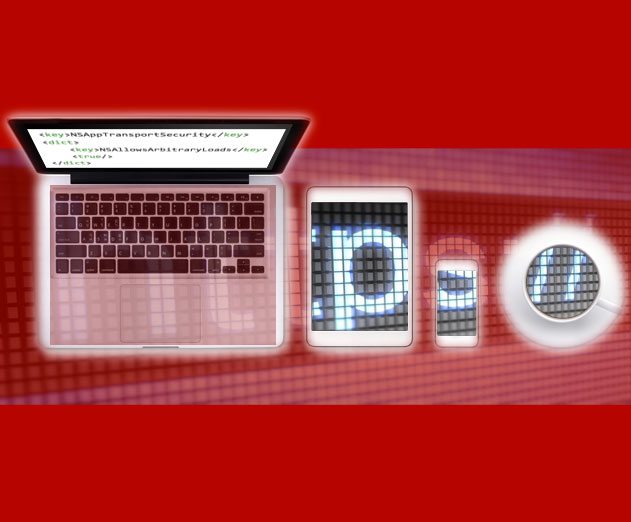 How Apple's mandatory iOS App Transport Security (ATS) change will affect you
(3 days ago)
Major changes are ahead for the mobile industry and as per the usual, Apple holds the keys to all major requirements and changes. In 2015 Apple released iOS 9 and introduced the App Transport Security (ATS) security feature which requires an app to connect to web services over a secure HTTPS connection rather than an HTTP connection. When this feat...
Read More
---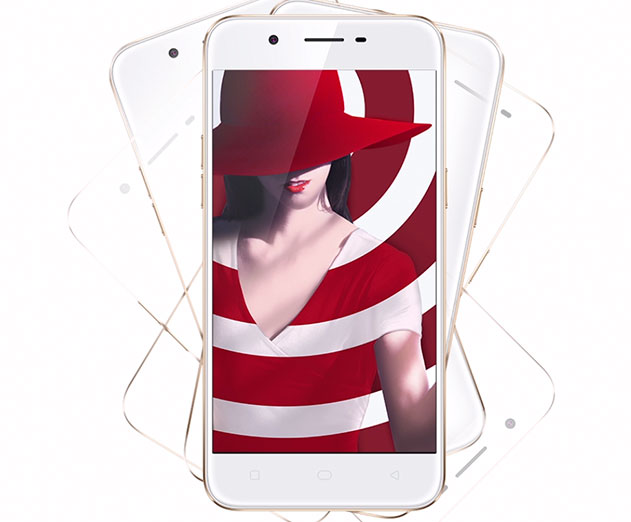 OPPO is the smartphone company you may have never heard of
(3 days ago)
OPPO is a global electronics and smartphone technology company that you may not have ever heard of before. Based out of Dongguan, China, OPPO is currently leading the Chinese smartphone according to their 2016 3Q report with over 25.3 million units sold ousting big brand names like Apple and Xiaomi from the top of the ladder. At that volume of sale...
Read More
---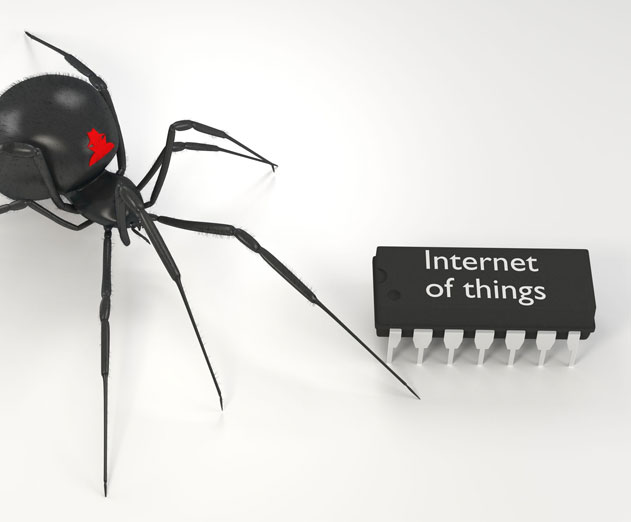 The Floodgate IoT Security Toolkit is here
(4 days ago)
Icon Labs has announced its Floodgate IoT Security Toolkit, which enables IoT edge devices to be easily and securely integrated with IoT cloud platforms, including Verizon's ThingSpace IoT Cloud Platform, and provides security management for remote IoT devices from a single user interface. The new toolkit provides connectivity to the...
Read More
---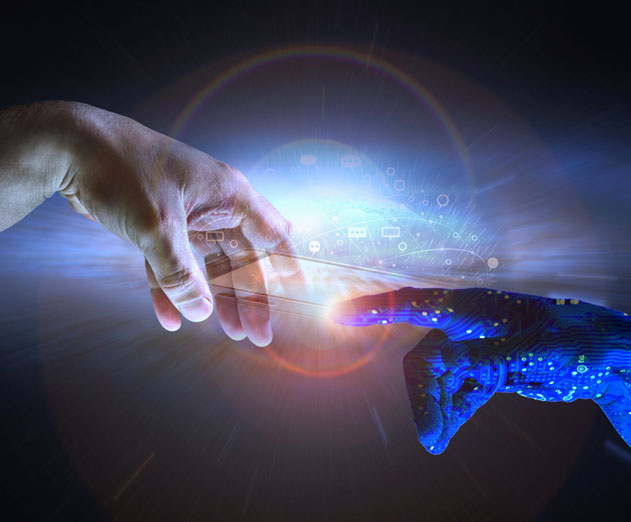 Artificial intelligence and app development
(4 days ago)
The growth of artificial intelligence and machine learning is driving a whole new class of application possibilities. From chatbots to predictive analytics and more, developers and businesses as a whole should explore ways to utilize their customer and business data to deliver better customer service, new products and reimagine their proc...
Read More
---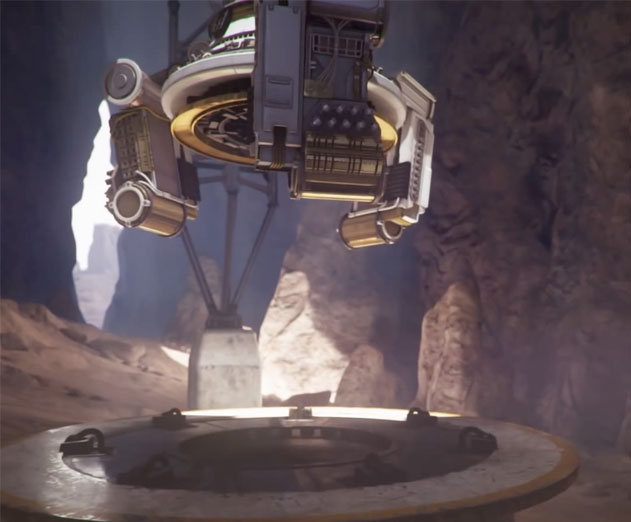 Unity and Xiaomi team up
(5 days ago)
Unity Technologies and Xiaomi have revealed additional details on the recent partnership agreement as both companies scale to serve consumers and developers worldwide. As one of the top Android device makers in China, Xiaomi boasts one of the world's most engaged audiences, with the MIUI app store seeing more than 50 billion downloads to date. Unit...
Read More
---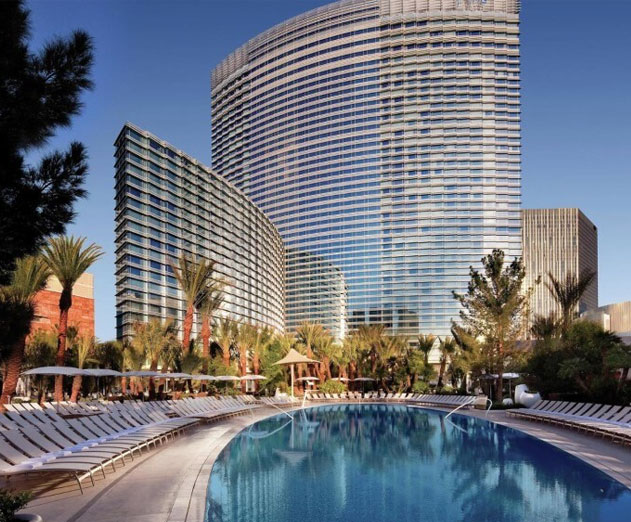 Sencha opens up about SenchaCon, developer challenges, and platform updates
(5 days ago)
Sencha, a company that provides developers with frameworks, tools and services to help them build cross-platform web application experiences, recently held its sixth user conference SenchaCon, the largest universal application event in the world. We caught up with Sencha's CEO Art Landro to learn more about two announcements the company made a...
Read More
---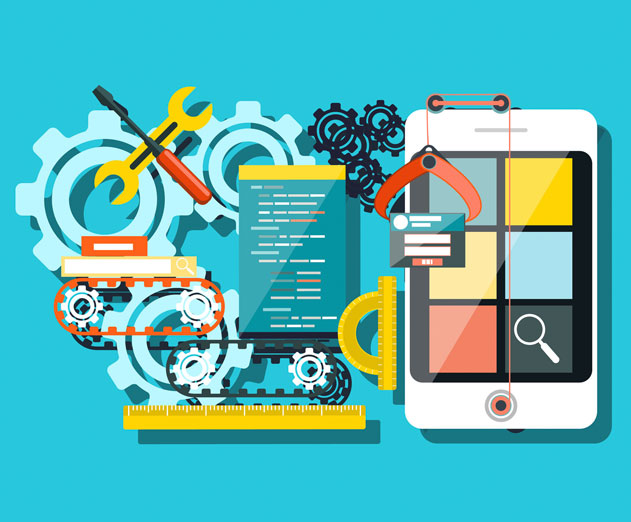 Tenjin just updated it's platform so you can help yourself to analytics, attribution, and aggregation
(11/28/2016 3:14:49 PM)
Tenjin has introduced significant enhancements to its platform enabling app developers to implement mobile analytics, attribution and ad network data aggregation as a full-featured self-service solution. Starting today, app developers of any size can get up and running with Tenjin in minutes and immediately begin tracking, analyzing and optimi...
Read More
---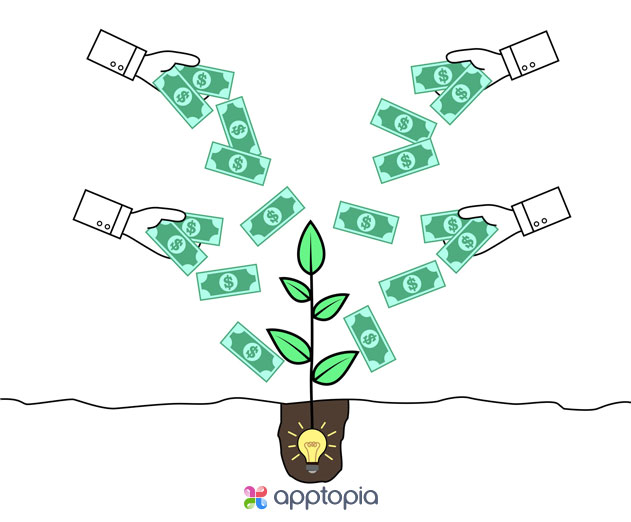 Ashton Kutcher and Guy Oseary just helped Apptopia raise $2.7 Million
(11/28/2016 1:04:26 PM)
Apptopia has announced its second round of seed funding led by Ashton Kutcher's and Guy Oseary's Sound Ventures. The round of $2.7 million brings Apptopia's total funding to $5 million and included the minds of Mark Cuban, 500 Startups, RTA Ventures, Full Tilt Capital, Telegraph Hill Capital, Expansion VC and more. Several parties, including Mark C...
Read More
---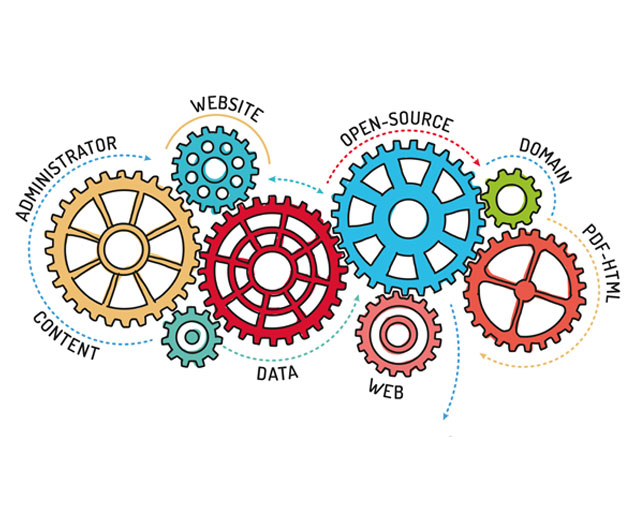 Built.io unveils substantial changes to Contentstack
(11/28/2016 12:14:37 PM)
Built.io Contentstack's new features include a complete refactoring and optimization of the underlying database, resulting in major performance improvements to the core content management engine. In addition, the headless CMS now offers turnkey integration with a Content Delivery Network (CDN). The CDN is directly integrated with Built.io Cont...
Read More
---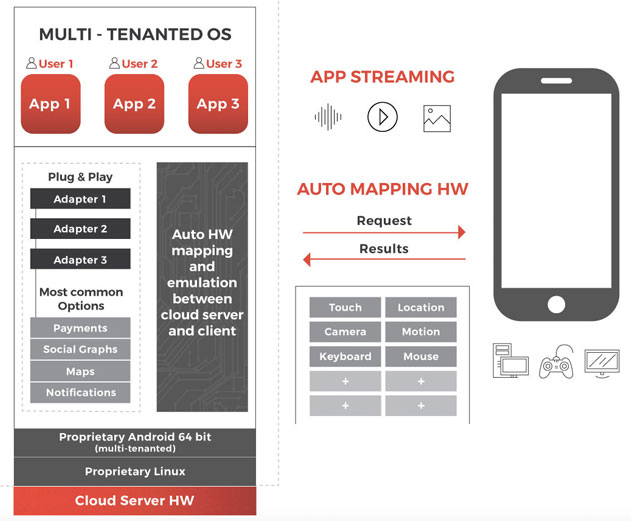 1APP launches a new way to access apps
(11/28/2016 11:14:29 AM)
1APP has announced general availability of OneOS, the first cloud-based mobile operating system that enables instant access to native mobile apps without the need to download. By rendering an app as a simple weblink, apps can be instantly accessed, embedded, or shared inside any web-connected environment. Existing apps can be uploaded to ...
Read More
---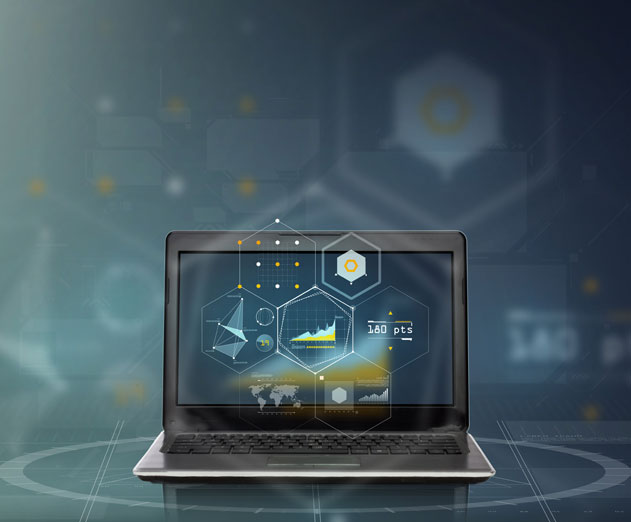 Virtual Desktop Infrastructure: The way forward in government mobility
(11/28/2016 10:04:39 AM)
Advances in technology are rapid and can be hard to keep up with, especially for large organizations. The federal government relies heavily on IT to accomplish its tasks and there is increasing demand for access to information from any location, in any geography, meaning that for federal agencies, improved mobility and mobile data securit...
Read More
---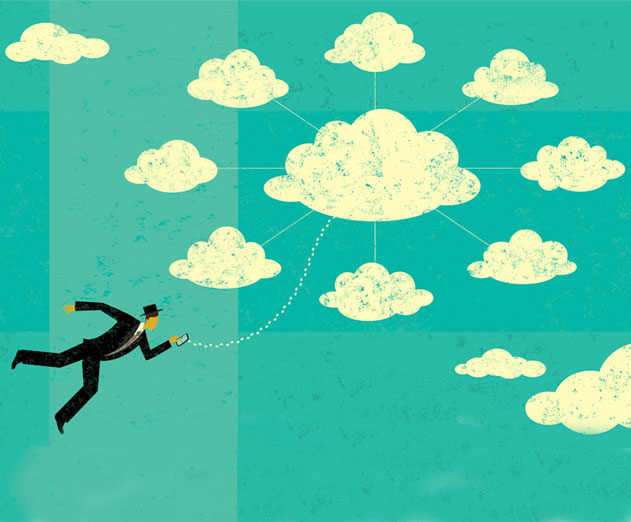 All you ever wanted to know about The Cisco Business Cloud Advisor
(11/28/2016 8:43:48 AM)
It's no secret - business cloud utilization is exploding today. In fact, Gartner recently predicted that by 2020, a corporate "No-Cloud" policy will be as rare as a "No-Internet" policy is today. A new Cisco-sponsored global cloud adoption study just released found further thought-provoking trends in cloud adoption. The research, spanning...
Read More
---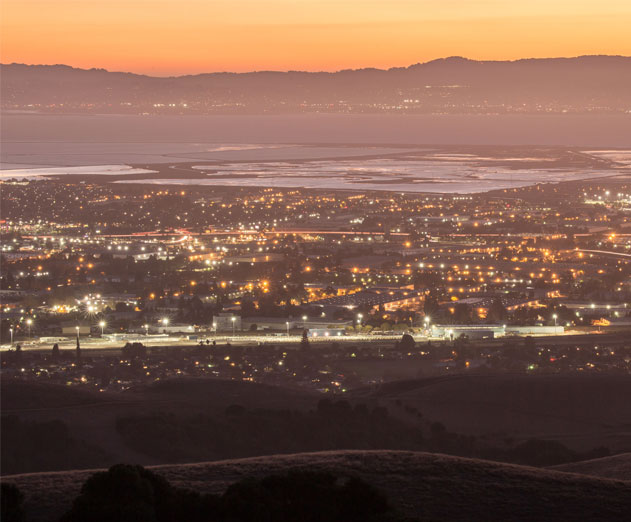 Cloud Foundry Summit Silicon Valley 2017 happening June 13-15 in Santa Clara
(11/28/2016 8:25:03 AM)
Cloud Foundry has announced Cloud Foundry Summit Silicon Valley 2017 will take place June 13-15 in Santa Clara, California. Perennial interest from the community has created demand for an annual regional event, driving Cloud Foundry to present its Summit Silicon Valley 2017 in the hotbed of the tech industry. Early registration ends Friday, De...
Read More
---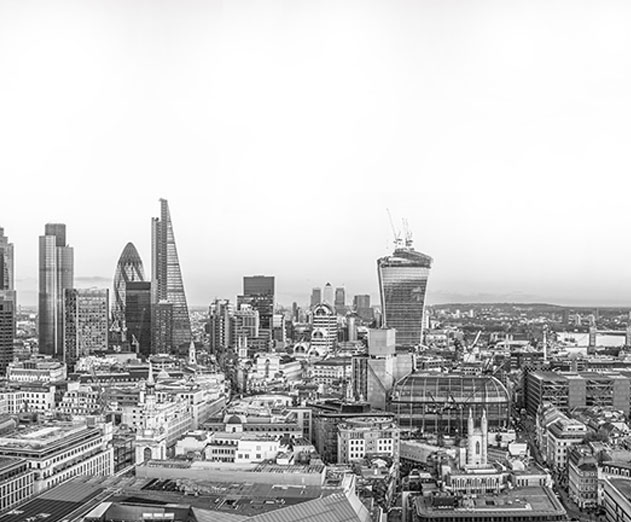 myDevices launches an IoT Project Builder developed exclusively for LoRa
(11/24/2016 11:07:31 AM)
myDevices has announced its official launch of Cayenne for LoRa - the IoT Project Builder developed exclusively for the LoRa ecosystem. Developers and organizations interested in building a LoRa solution can use Cayenne for free. At the same time, any LoRa device manufacturer can bundle Cayenne with their hardware and make it freely avail...
Read More
---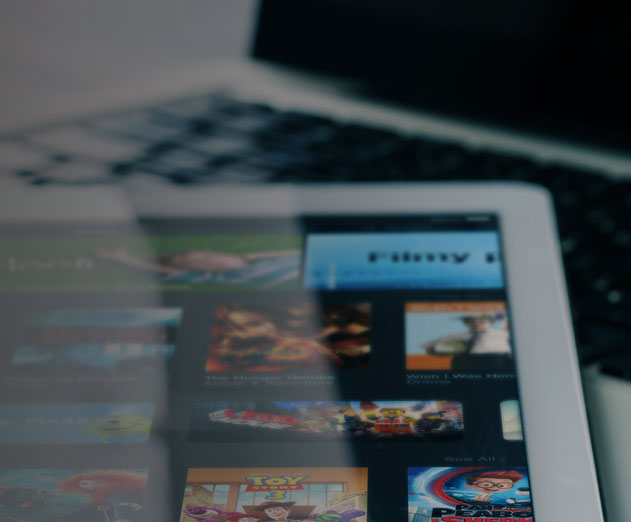 Foxit WebPDF 2.0 launches with REST API and Docker support
(11/24/2016 8:15:06 AM)
Foxit Software has announced the release of Foxit WebPDF Viewer 2.0. The new release includes enhanced rendering, performance and security features, equipping web developers for better customization, integration and document control.There are several performance enhancements in WebPDF 2.0, including faster parsing and rendering of local PDFs, lower...
Read More
---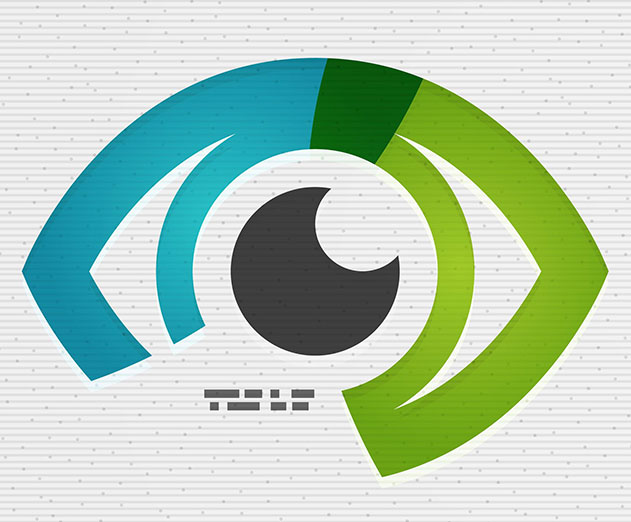 Hersch Games opens up about EyeCons
(11/23/2016 8:54:06 AM)
EyeCons is a new platform that enables brands, businesses, events and venues to promote themselves and their affiliated sponsors through an interactive digital experience that gives users the opportunity to win offline prizes as they play. The platform enables brands to identify unique content and prize opportunities customized for each player...
Read More
---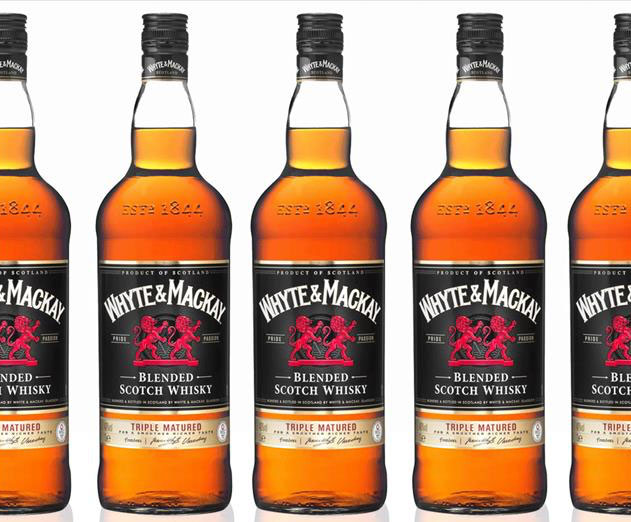 Whyte and Mackay is working with Ideagen to improve its bottling operations
(11/23/2016 8:07:23 AM)
Whyte and Mackay, the global drinks brand company, is working with leading software vendor Ideagen to improve quality, safety and compliance management at its bottling operations.Ideagen's Q-Pulse software has been rolled out across Whyte and Mackay's plant in Grangemouth, Scotland, to improve document and audit management and ease compliance with ...
Read More
---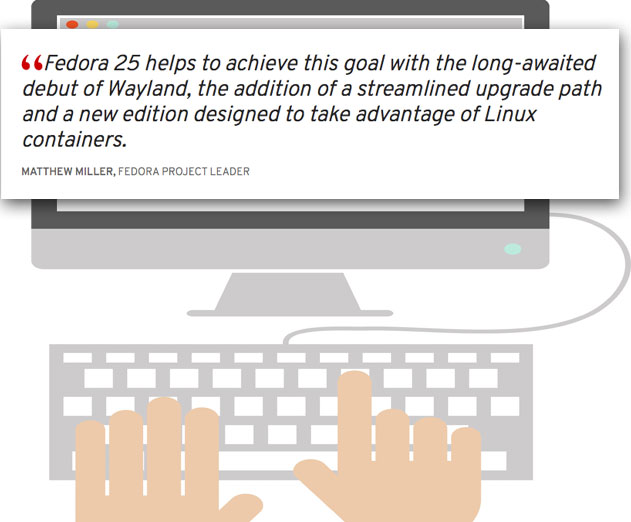 Fedora 25 releases
(11/22/2016 1:04:23 PM)
The Fedora Project have announced the general availability of Fedora 25, the latest version of the free and open sourceFedora operating system. As with previous Fedora releases, Fedora 25 is available in three distinct editions: Fedora 25 Workstation, Fedora 25 Server and, replacing Fedora Cloud, Fedora 25 Atomic Host.Key new features and enha...
Read More
---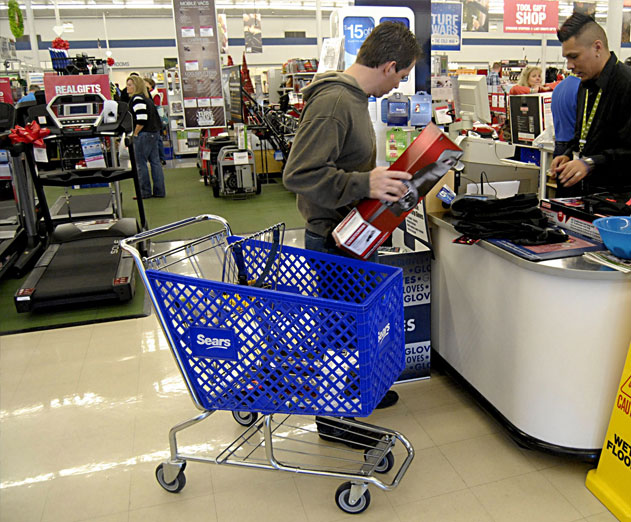 Samsung tops Apple for Black Friday shopping deal hunters
(11/22/2016 12:04:18 PM)
A new national study reveals this year's most coveted brands, products, and deals for the 2016 Black Friday shopping holiday. The recent survey of 1,000 American consumers by Pollfish shows that Americans most prefer deals on TV entertainment systems from Samsung that are sold by Amazon, and that Samsung overall seems to be sought out more tha...
Read More
---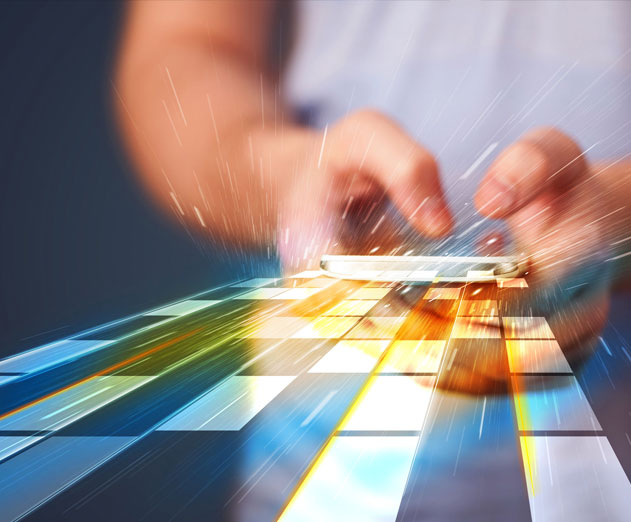 3 approaches to end user experience monitoring
(11/22/2016 11:04:13 AM)
The volume of transactions running through websites and mobile apps make customer-facing applications crucial to online businesses. If these applications perform well for their users, they generate revenue for the business. If they don't, they affect the credibility of the business, which in turn affects the overall revenue. It is therefo...
Read More
---