All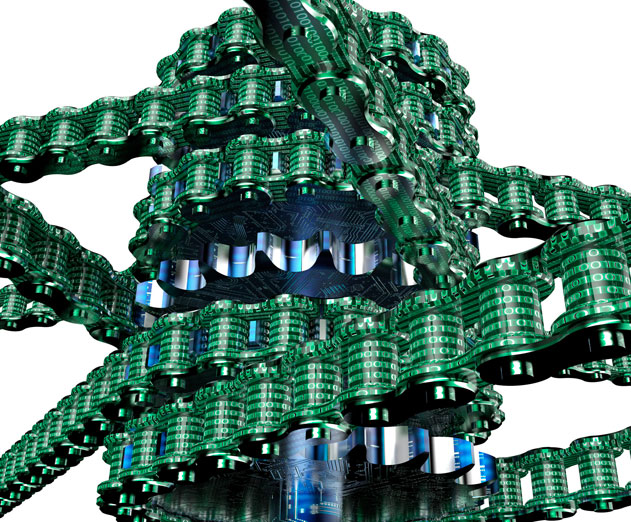 Blockchain is gaining momentum in the fintech industry
(16 hours ago)
Blockchain is a secure funds transfer system. Essentially, it's a shared-database technology based around a public ledger of transactions executed using the currency to which it's connected. The blockchain acts as a permanent record of transactions, with recent transactions moving into a block, and once the block is completed, it is moved into a pe...
Read More
---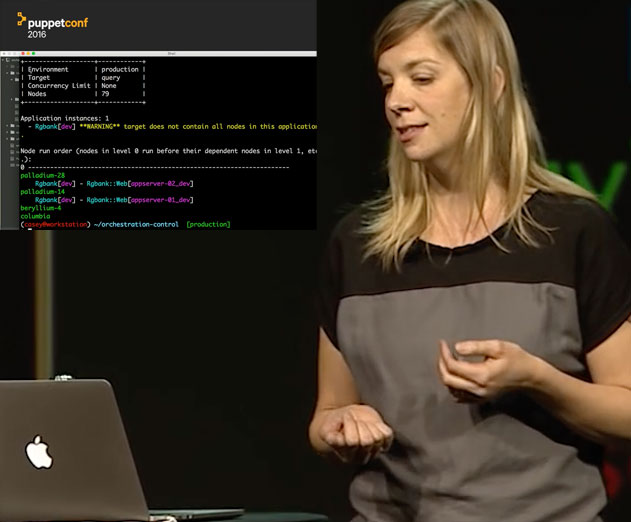 PuppetConf 2016 announcements
(18 hours ago)
At the PuppetConf 2016 this year, Puppet announced several new capabilities, tools, integrations and plugins. These updates enable fast, reliable software change and are crucial to building the foundation for DevOps by making it easier than ever to gain situational awareness and orchestrate software change confidently, no matter what the software r...
Read More
---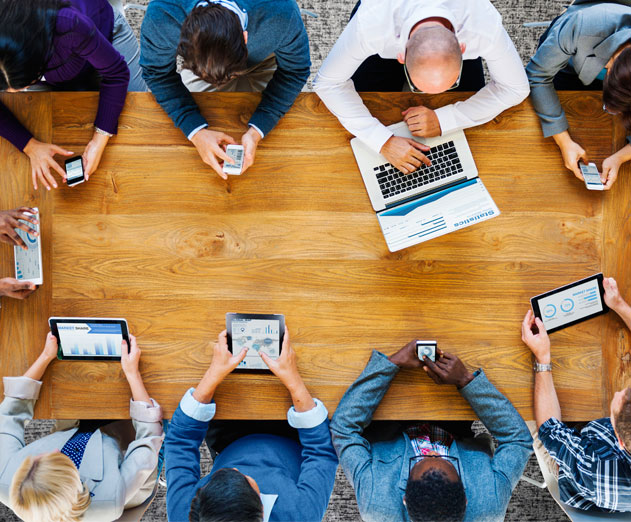 Realm explains the benefits of real-time collaboration for mobile apps
(yesterday)
Realm is a mobile platform company, with a focus on helping developers build better mobile apps, faster. Launched in 2014, the Realm Mobile Database is the most popular third- party database in the world, and the mobile database enabling high-performance, highly engaging end-user experiences for more than a billion users of mobile apps. The Realm M...
Read More
---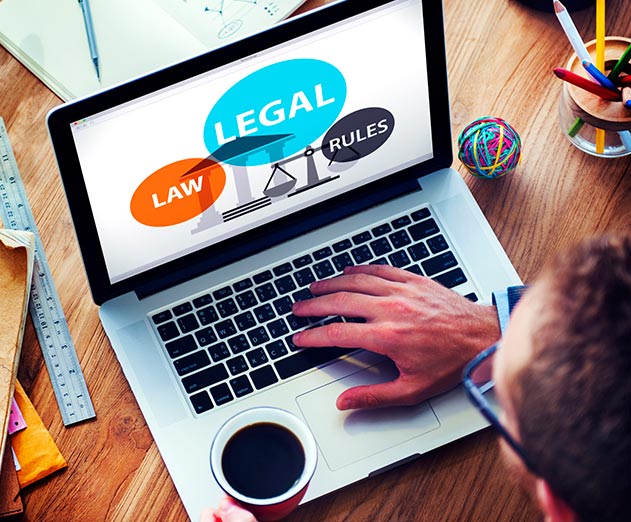 Are your mobile game's Terms of Use enforceable?
(4 days ago)
Most mobile games have terms of use, and for good reason. Terms of use can help a game company avoid distracting, time-consuming, and expensive litigation. Terms of use can be a game changer by helping a company avoid class action litigation. They can also be used to ensure that any litigation is in a convenient location for the company. Some court...
Read More
---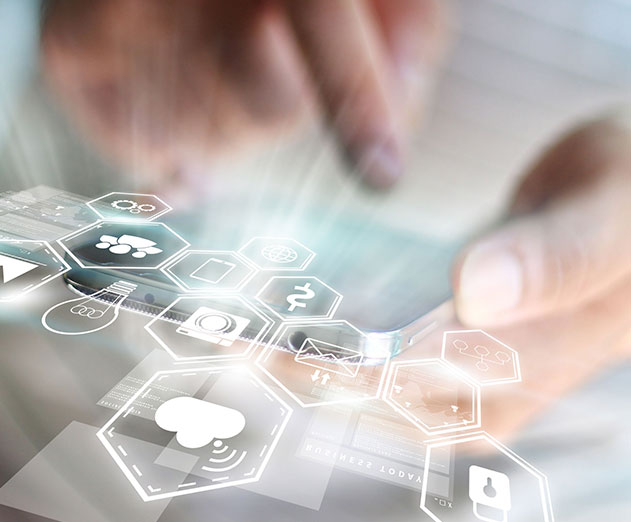 From installs to value: three trends in the age of app marketing
(5 days ago)
Mobile apps are ubiquitous. We live in a world where there are over four million apps to choose from and where attention spans are shorter than ever before. As a result, it is becoming increasingly more important for marketers to understand the critical moments of engagement that are happening in the palms of users' hands.Over the past decade, app ...
Read More
---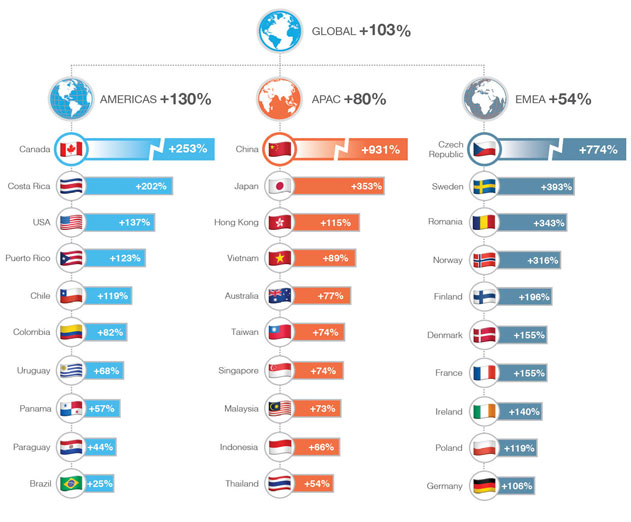 Mobile ad spending still on the rise says new Smaato report
(10/20/2016 11:05:09 AM)
Smaato just published its quarterly Global Trends in Mobile Advertising Report. The report offers key insights and trends geared toward mobile advertisers and developers, which helps them make smarter decisions when building out their monetization strategies. Smaato's platform receives over 300 billion ad impressions each month, which are auct...
Read More
---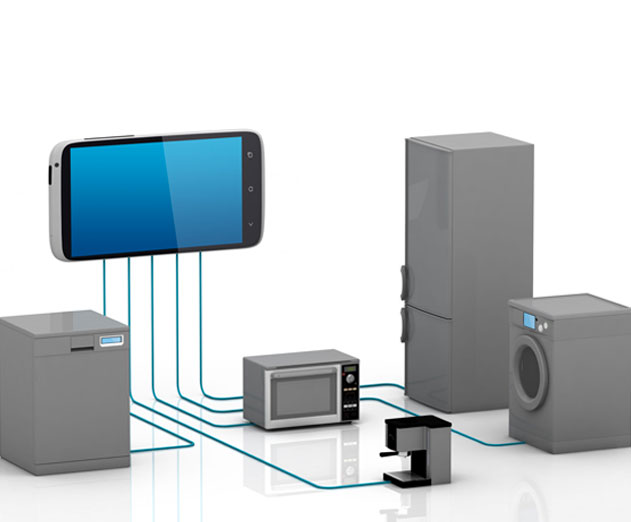 Why smart apps will be the next phase in business app development
(10/20/2016 9:04:59 AM)
It all started with desktop applications, then it moved to the web, then to mobile, then to multi-channel applications. With each new wave came new uses thanks to technological advancements. Smart Apps mark the next step in the app story. With the rise of the internet of things (IoT), big data and machine learning, it makes sense for apps to evolve...
Read More
---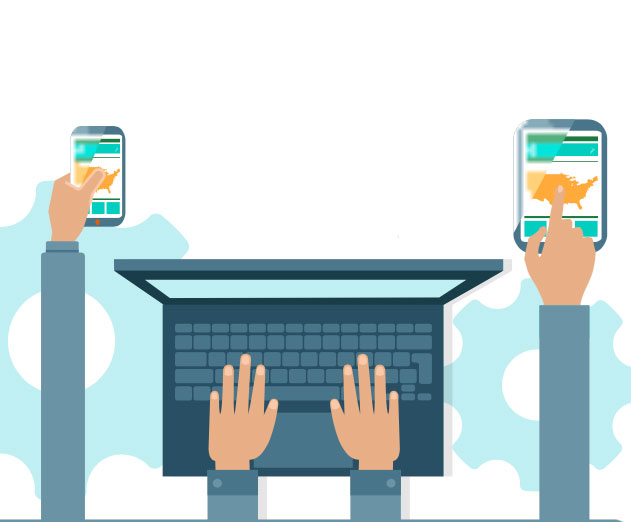 Qualitia's test automation software now supports Selenium 3.0
(10/19/2016 3:20:50 PM)
Qualitia has unveiled the new 3.12 release of it's script-less test automation software. The highlight of the new release is the support for the latest version of Selenium, version 3.0. With the new release, Selenium 3.0 has been launched as "a tool for user-focused automation of mobile and web apps". They have completely dropped the RC ...
Read More
---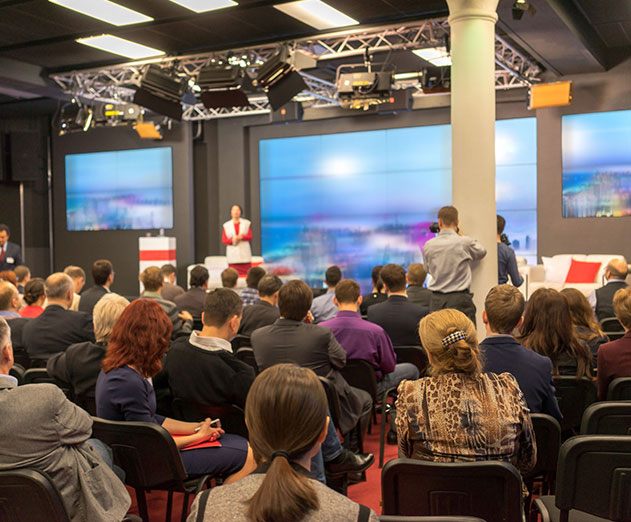 Here's what happened at VisionMobile's Future Developer Summit
(10/19/2016 11:03:39 AM)
VisionMobile hosted a first of its kind, Future Developer Summit, on October 4, 2016 in Santa Clara. The event was organized in association with Catchy Agency and was hosted by Intel at their Executive Briefing Center. The Future Developer Summit is an exclusive, invite-only Director-level event where developer relations leaders gather to net...
Read More
---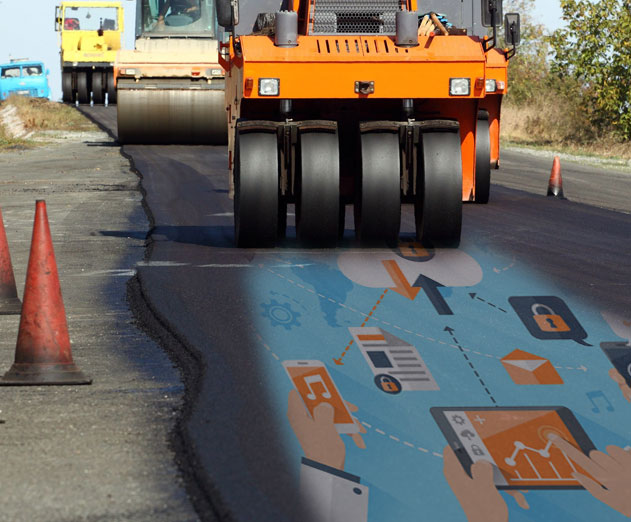 Paving the way to smarter phone security
(10/19/2016 8:33:25 AM)
75 million Smartphone users admit that while they are afraid of cyber attacks, they have not set a password for their smartphones according to the latest TransUnion's Cyber Security Survey. While at first glance, this seems completely alarming and the ramifications could result in identity theft, it is also not surprising as consumers are not techn...
Read More
---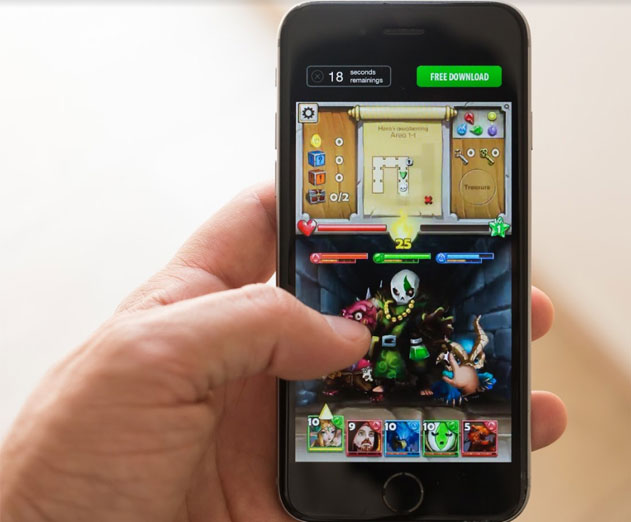 AdTrial: The new playable ad format from Playdigious
(10/19/2016 7:48:18 AM)
Playdigious, has announced "AdTrial," a new mobile ad platform that allows gamers to play short game demos, directly in mobile advertisements, without the need to download a game. The content delivered via AdTrial provides a true gaming experience that allows gamers to have a new level of "pre-download" interaction never experienced before at this ...
Read More
---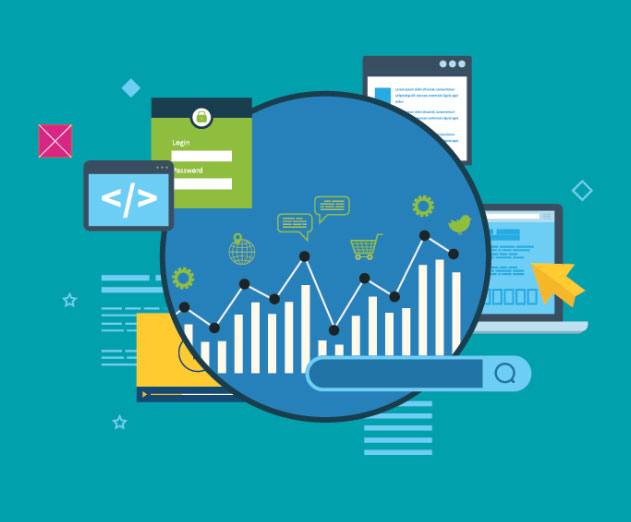 The use of vulnerable open source components putting more software at risk
(10/18/2016 11:02:08 AM)
Veracode has released the findings in its annual State of Software Security Report (SoSS). The seventh edition of the report presents metrics drawn from code-level analysis of billions of lines of code across 300,000 assessments performed over the last 18 months. The report revealed that the continued and persistent use of components in software de...
Read More
---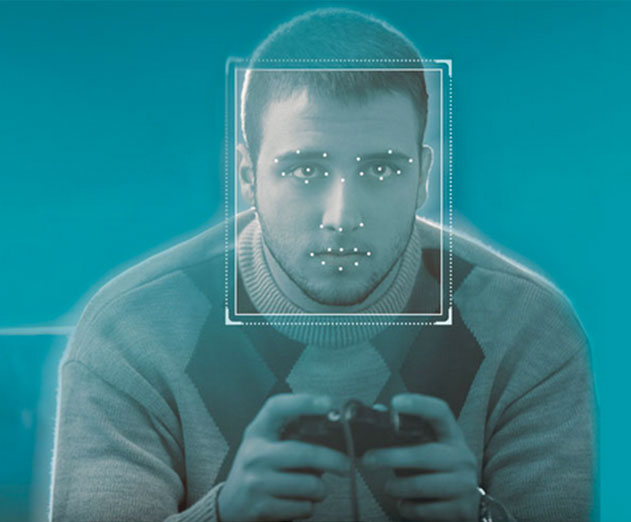 How Emotion AI is becoming a real opportunity for developers
(10/18/2016 10:02:05 AM)
We recently spoke with emotion artificial intelligence (AI) company, Affectiva, about how Emotion AI is emerging as a new opportunity for developers. Affectiva recently announced that its emotion recognition SDK has been integrated with Unity. Developers in a range of industries from gaming, education, robotics and healthcare, to experiential...
Read More
---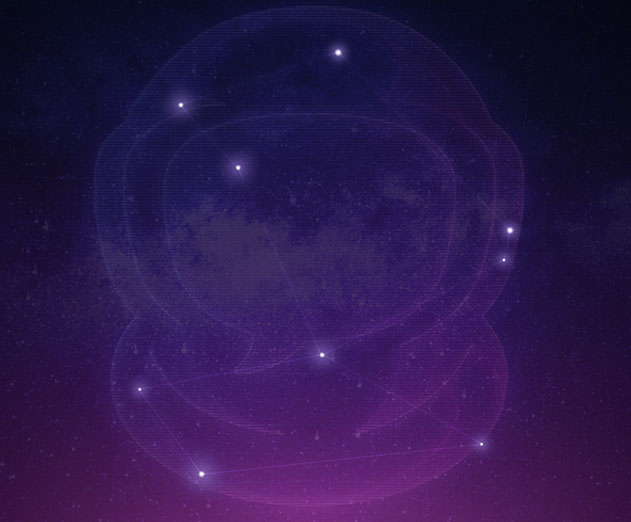 The evolving technology of chatbots
(10/18/2016 7:07:51 AM)
Chatbots are revolutionizing the way customers interact with businesses. While chatbot technology is nothing new to the enterprise, many current solutions that bolster the service experience difficulties like unresponsiveness or imprecise interactions when trying to connect with their customers. To avoid this, Conversable and Mindtree have par...
Read More
---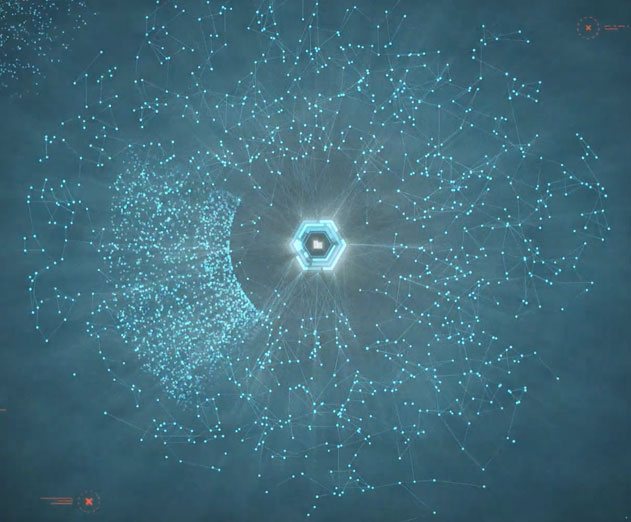 The JS Foundation forms to help javascript and servers play nicer together
(10/17/2016 1:01:20 PM)
StackPath just announced an official partnership with the Linux Foundation, to form the JS Foundation - an effort put in place to support technologies that complement JavaScript projects. StackPath's involvement in this foundation results from its mission to integrate top security offerings into development practices. The JS Foundation is...
Read More
---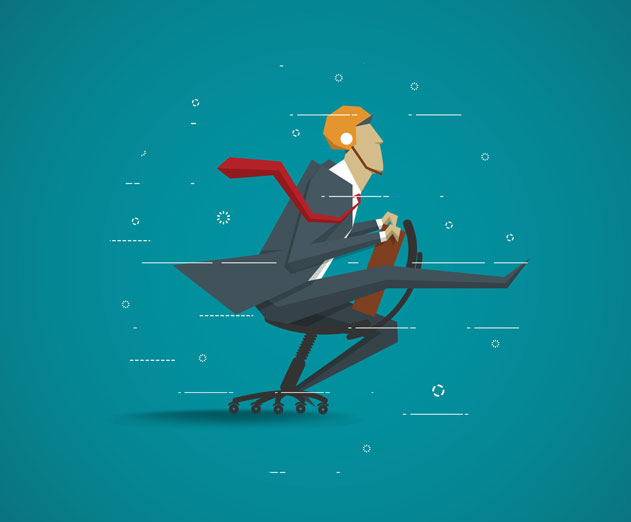 The growing gap between the speed of business and the pace of software development
(10/17/2016 12:00:41 PM)
The rapid pace of business today is only increasing, which means companies need quick access to effective, flexible and scalable technology in order to succeed. IT organizations are simply struggling to keep up with this growing demand for business applications, which can't be developed fast enough, updated often enough, or maintained well enough. ...
Read More
---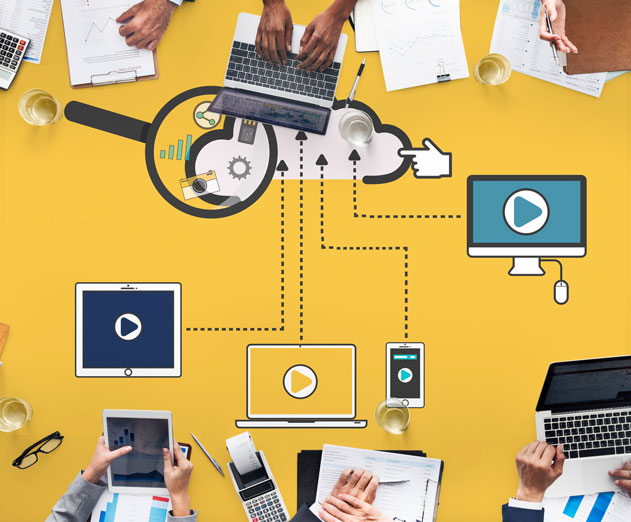 SOTI MobiControl 13.2 Ships to help enterprises manage devices
(10/17/2016 11:16:15 AM)
SOTI Inc. announced the availability of SOTI MobiControl 13.2. MobiControl provides mobility management across all endpoints, seamlessly managing mobile devices, connected peripherals, applications, content, and security from within a single management console.Version 13.2 of SOTI's flagship product, is now improved with a variety of powerful ...
Read More
---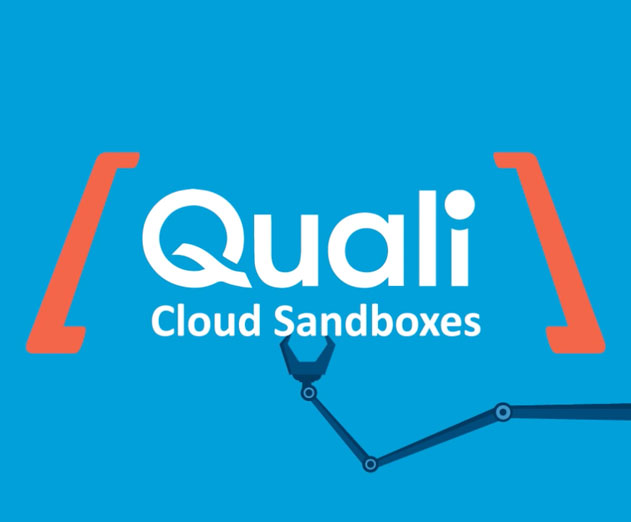 A discussion on cloud sandboxes with Quali's CMO Shashi Kiran
(10/17/2016 10:37:54 AM)
DevOps processes are used to accelerate the development of cloud applications, and sandboxes can help by providing actual replicas of production environments for developers to try out new code, or for test teams to get access to holistic real-world environments without the risk of harming a live production environment. We recently had an...
Read More
---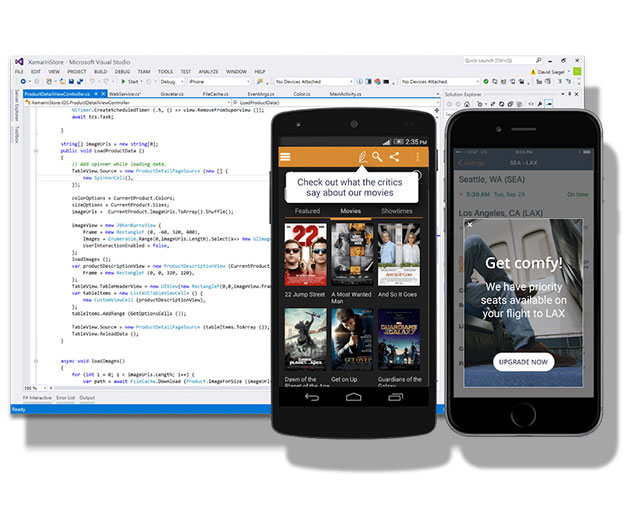 Apps built with Xamarin now have access to Insert's marketing platform
(10/14/2016 4:13:32 PM)
Insert just announced that its software is now accessible to apps built with Xamarin. Users of the Xamarin solution, which uses existing skills, teams, and code to deliver native Android and iOS apps, can begin to use Insert's technology to rapidly deploy in-app campaigns, with no coding required.With Insert, Xamarin app owners and marketers now ha...
Read More
---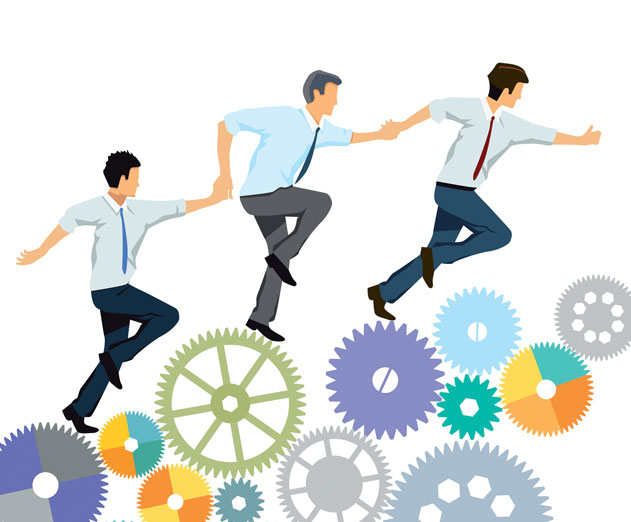 New AnacondaCrew partner program to leverage open data science technology
(10/14/2016 2:13:25 PM)
Continuum Analytics, the creator and driving force behind Anaconda, has announced the launch of the AnacondaCrew Partner Program. Following the recent momentum in revenue and Anaconda growth of over three million downloads, this program is focused on enabling partners to leverage the power of Open Data Science technology to accelerate time-to-value...
Read More
---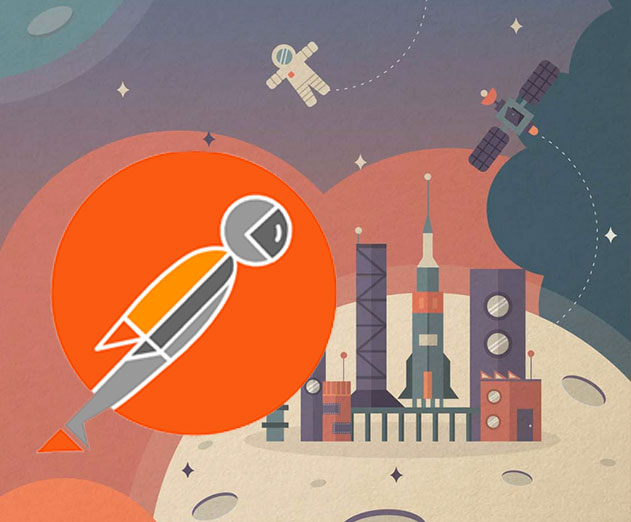 Postman emerges from stealth and jumps into the development market
(10/14/2016 1:13:20 PM)
Postman just announced $7 million in Series A funding, along with key milestones, including more than 3 million installations, and a customer base that includes more than 30,000 companies.Developers are flocking to Postman because it replaces inefficiencies in working with APIs by allowing the user to build, test, document, monitor and share API re...
Read More
---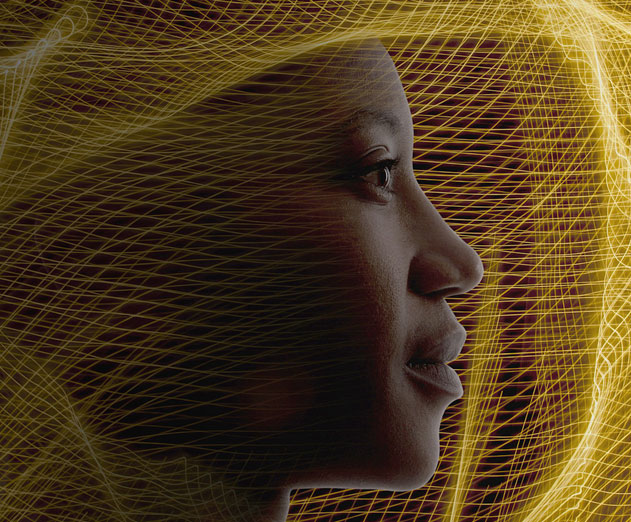 You can now get certified as an IBM Watson Application Developer
(10/14/2016 12:13:14 PM)
IBM has announced the Watson Application Developer Certification, a program that for the first time enables developers to test and validate their expertise in cognitive computing. Simultaneously, the program also better enables businesses around the globe to identify qualified talent that can help them build enterprise and consumer-ready solutions....
Read More
---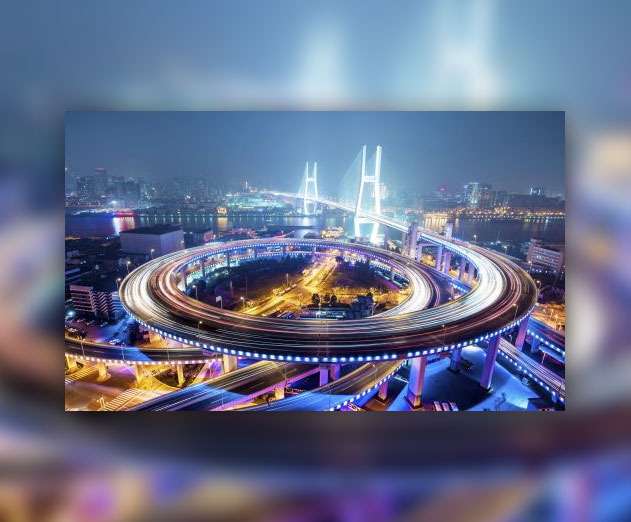 IoT Tech Expo descending on Silicon Valley next week (October 20-21st)
(10/14/2016 11:13:10 AM)
The IoT Tech Expo will be descending on Silicon Valley for 2 days (October 20-21st) of top-level content, discussion, case studies, live demos, workshops and plenty of networking opportunities. There will be 8 conference tracks, an exclusive Samsung Workshop, IoT hackathon and a vast exhibition including robotics, 3D pizza printers, drones, mind-re...
Read More
---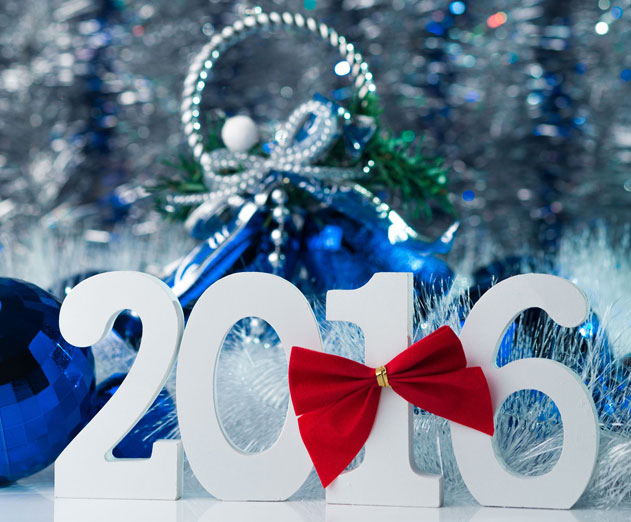 Help for app marketers during the coming holiday rush in the app store
(10/14/2016 10:13:04 AM)
AppsFlyer has released their study, App Marketing Best Practices for the 2016 Holiday Season, to guide app marketers' strategies to win the holiday rush. The study focuses on two key app categories: shopping and gaming, and highlights the differences in behaviors between iOS and Android users. The data to inform the study was pulled from 50 million...
Read More
---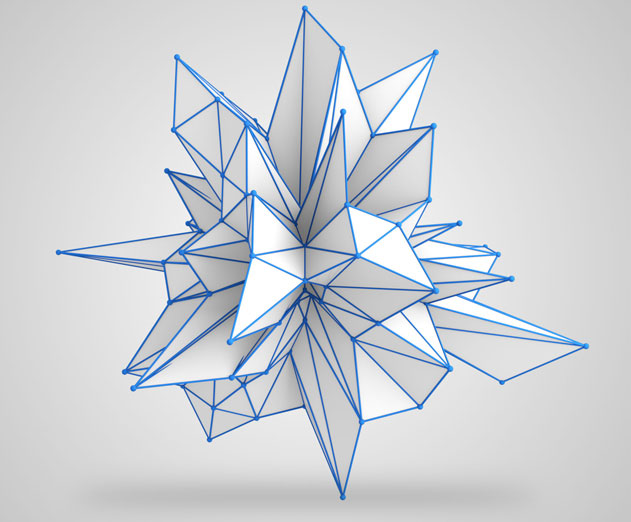 The State of Digital Transformation Report 2016
(10/14/2016 9:12:59 AM)
Ping Identity has announced the availability of "The State of Digital Transformation Report 2016," which highlights that digital transformation is a top priority and source of anxiety for enterprises, but the majority of IT decision makers have not completed technology deployments to address the initiatives that are critical to making the shift. Se...
Read More
---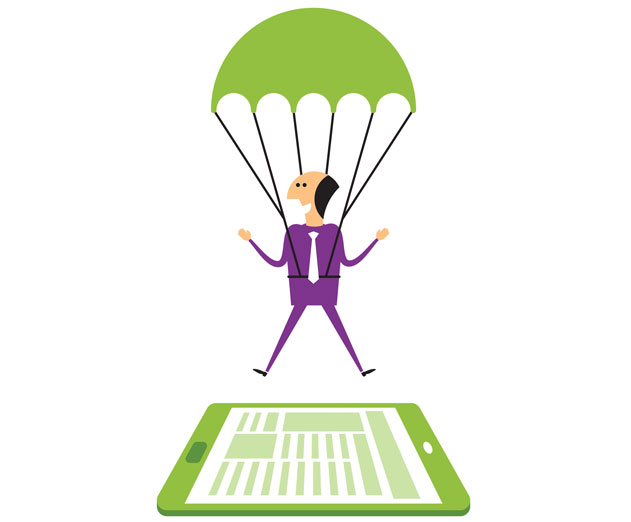 What are in-app landing pages anyway?
(10/14/2016 8:27:55 AM)
Web landing pages are a marketing mainstay, with a 2014 study by MarketingSherpa revealing that 48% of companies build a new landing page for each marketing campaign they make. However, until now, the options for apps have been far more limited, resulting too often in push notifications and ads that merely take users to the app's home page.Keren We...
Read More
---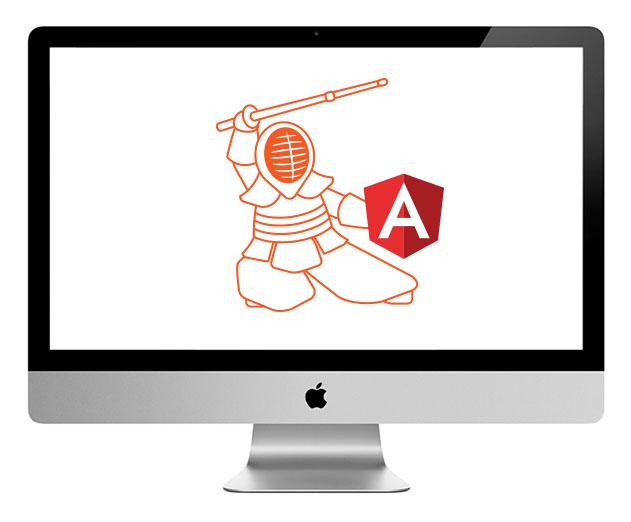 Angular 2: What's good, what's bad, what's next
(10/13/2016 2:12:22 PM)
Angular 2 is the full-platform successor to Google's Angular 1 web application framework, made for building complex applications in browsers and beyond. First announced in October 2014, the complete and final version of Angular 2 was just released in September 2016. Angular 2 is a big step forward for the Angular framework, but how exactly is the s...
Read More
---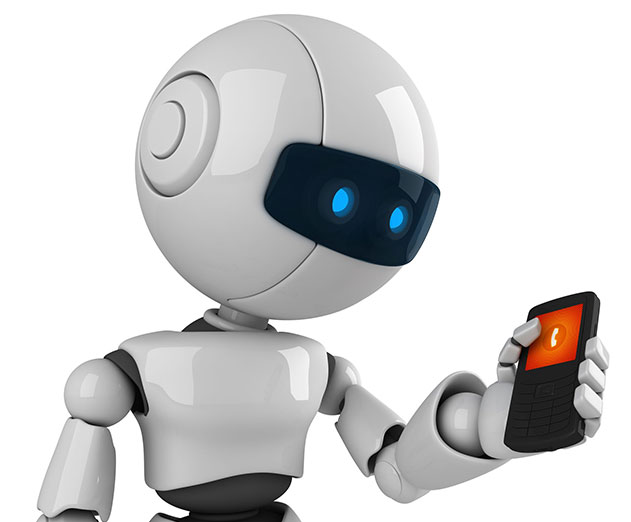 YouMail launches new API to help block annoying robocalls
(10/13/2016 12:12:15 PM)
YouMail, a provider of intelligent communication services, has announced a new application program interface (API) that enables telecom carriers, private branch exchange (PBX) providers, and third-party developers to programmatically determine whether a given phone number is an undesirable robot-caller.YouMail's new API provides access to an ever c...
Read More
---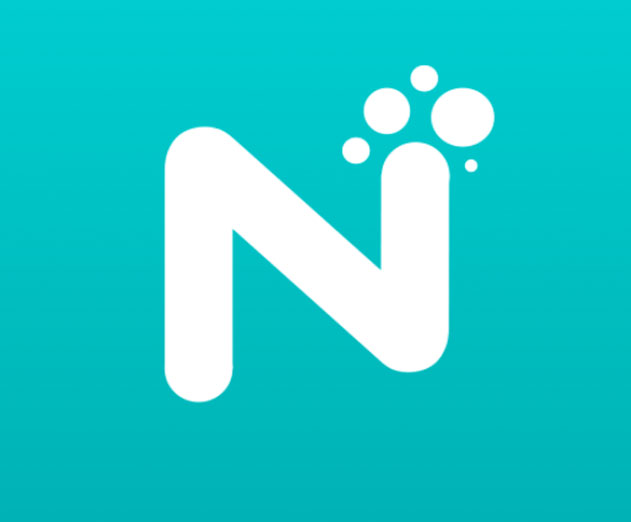 Dolby's Narrate app lets you add voice-overs to videos
(10/13/2016 10:12:02 AM)
The new Narrate app by Dolby will amaze iPhone users the way the renown sound quality lab has delighted cinema fans and home audiophiles for years. Narrate allows iPhone users to become storytellers by adding their own voice to videos on mobile devices.Here's what Narrate can do:- Add personalized narration so you can tell your own story.- Remove b...
Read More
---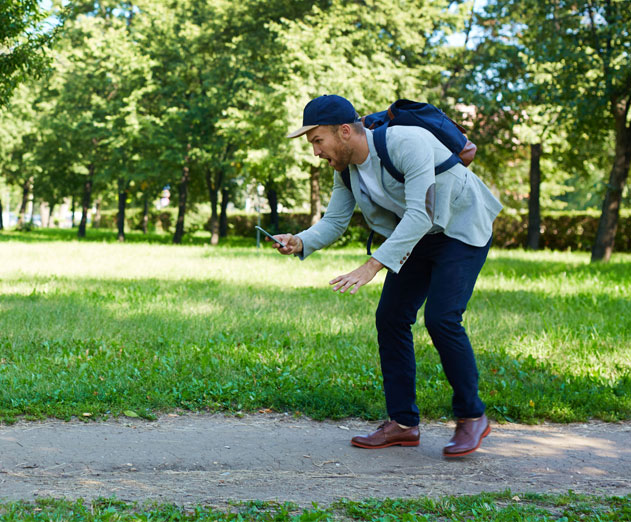 What the mobile AR phenomenon has taught us about security
(10/13/2016 9:11:57 AM)
The extraordinary success of Pokémon Go has been surprising, even in the rapidly changing paradigm of the mobile application space. The game, which allows users to hunt down and capture virtual monsters, uses Augmented Reality (AR) technology to display the creatures in real world locations such as parks, homes, and offices.Pokémon Go has already b...
Read More
---