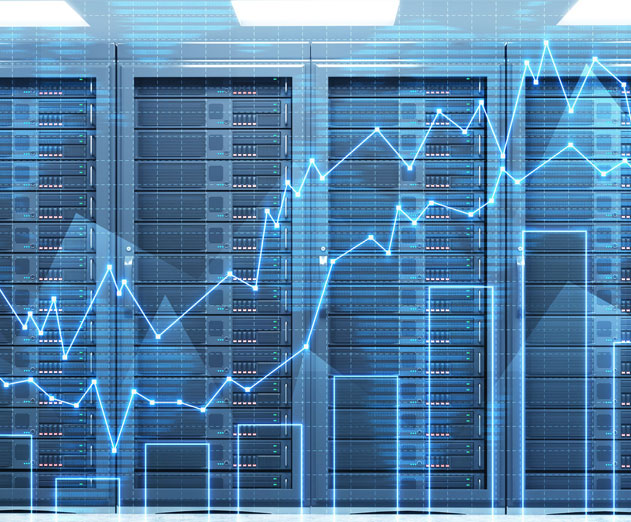 HPE Study identifies significant barriers with integrating security and DevOps
(3 days ago)
The HPE Application Security and DevOps Report just released, which discusses in depth where organizations are at in their implementation of DevOps, and how application security fits within this new model. While there is a perception that security and DevOps go hand-in-hand, there are significant gaps between the opportunity of incorporating securi...
Read More
---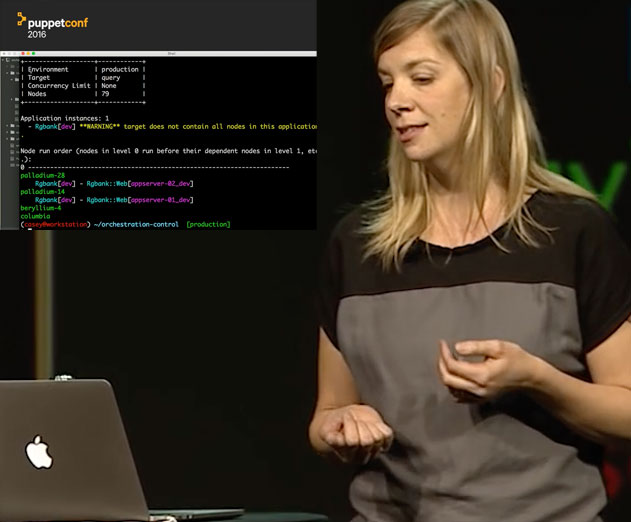 PuppetConf 2016 announcements
(4 days ago)
At the PuppetConf 2016 this year, Puppet announced several new capabilities, tools, integrations and plugins. These updates enable fast, reliable software change and are crucial to building the foundation for DevOps by making it easier than ever to gain situational awareness and orchestrate software change confidently, no matter what the software r...
Read More
---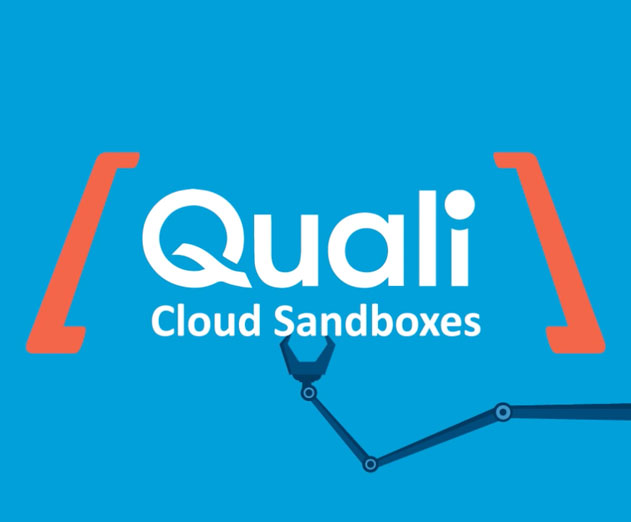 A discussion on cloud sandboxes with Quali's CMO Shashi Kiran
(10/17/2016 10:37:54 AM)
DevOps processes are used to accelerate the development of cloud applications, and sandboxes can help by providing actual replicas of production environments for developers to try out new code, or for test teams to get access to holistic real-world environments without the risk of harming a live production environment. We recently had an...
Read More
---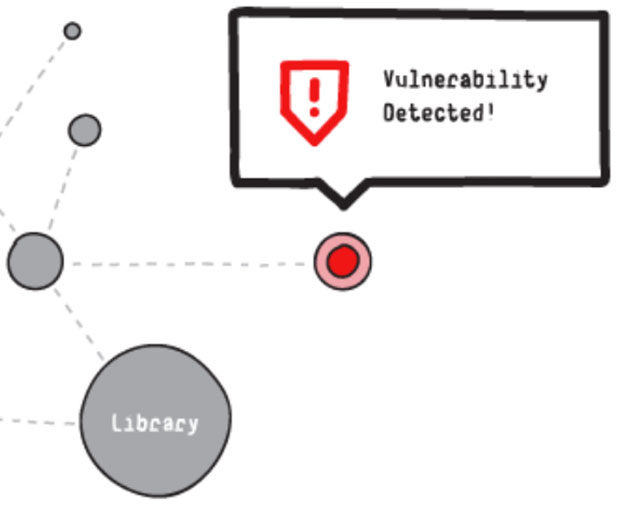 SourceClear launches integrations across Atlassian stack
(10/13/2016 8:11:46 AM)
SourceClear is launching integrations across the Atlassian stack, including Bitbucket Pipelines, JIRA Server, JIRA Cloud, and Bamboo adding a critical layer of security to Continuous Delivery. In addition to Atlassian, SourceClear will bring secure continuous delivery to Travis CI, CircleCI, and CodeShip as well.These new integrations bring automat...
Read More
---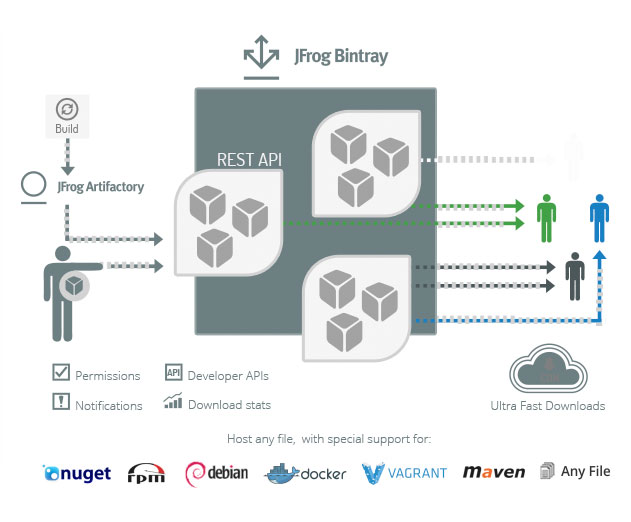 JFrog talks about Artifactory and Bintray for DevOps and developers
(10/5/2016 1:01:07 PM)
JFrog provides infrastructure for software build, management and delivery in open-source, on-premise and SaaS cloud solutions. Their technology helps enterprises accelerate software development cycles by changing the way developers and DevOps teams manage their binary artifacts. We sat down with Shlomi Ben Haim, CEO of JFrog, to find out more about...
Read More
---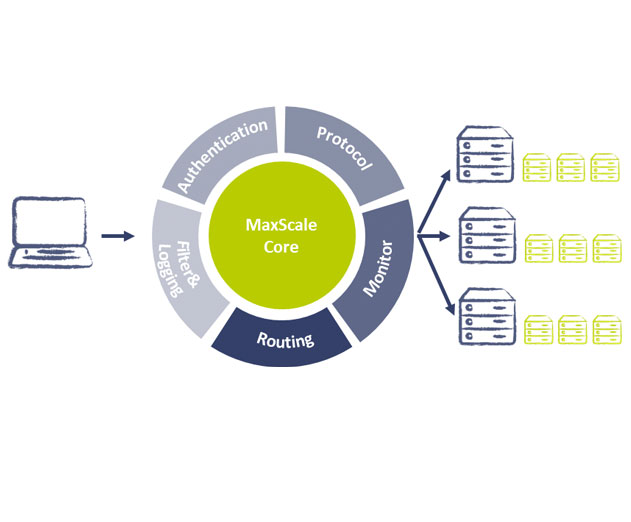 Real-time streaming and better security for DevOps with new MaxScale 2.0
(10/4/2016 11:13:41 AM)
MariaDB Corporation has announced the general availability of MaxScale 2.0, which adds new data streaming integration with Kafka. MaxScale is a next-generation database proxy that manages administrative functions like security, scalability, data streaming and high availability, enabling the database to focus on core functionality.At its core, MaxSc...
Read More
---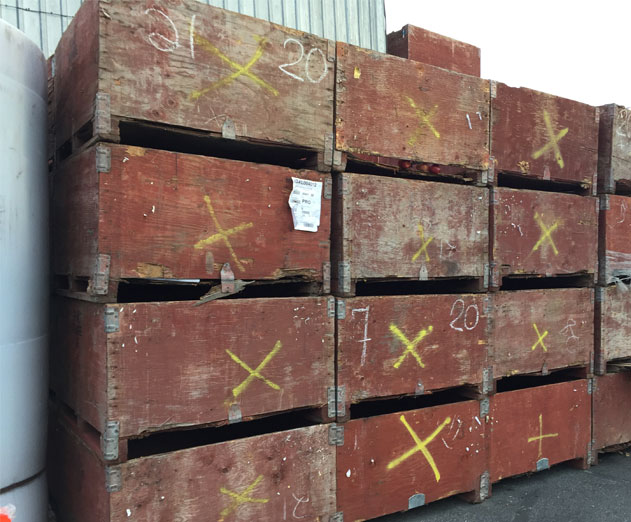 XebiaLabs Releases New Integrations to Help Deliver Enterprise Software Better
(9/28/2016 8:04:06 AM)
XebiaLabs just announced the availability of several new integrations, including plugins for Kubernetes, Docker Compose, Docker and Ansible. These integrations help enterprise IT teams better manage container deployments and orchestrate complex DevOps tool chains across different technology platforms and application technologies. As a result, ...
Read More
---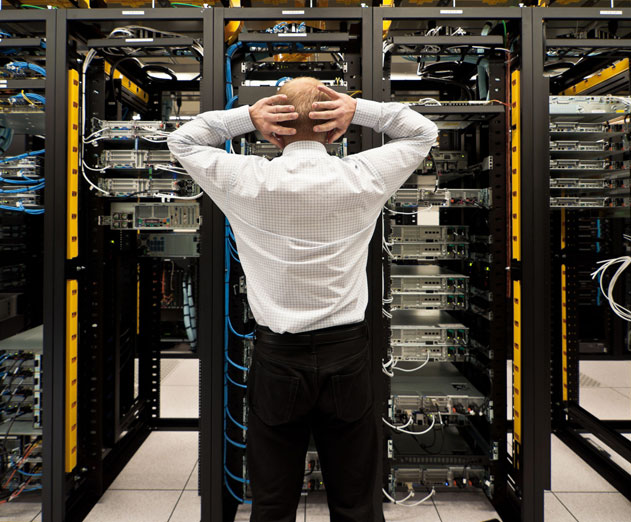 Disaster Recovery Planning Actually Starts with Planning to Fail
(9/12/2016 9:02:45 AM)
For disaster recovery done right, failure is not only an option – it's mandatory.Why? A scan of recent news headlines gives us the answer. In just the last month, we've seen one of the earliest major airlines to adopt technology brought to its knees by a power issue that cascaded through its systems resulting in thousands of flights being canceled....
Read More
---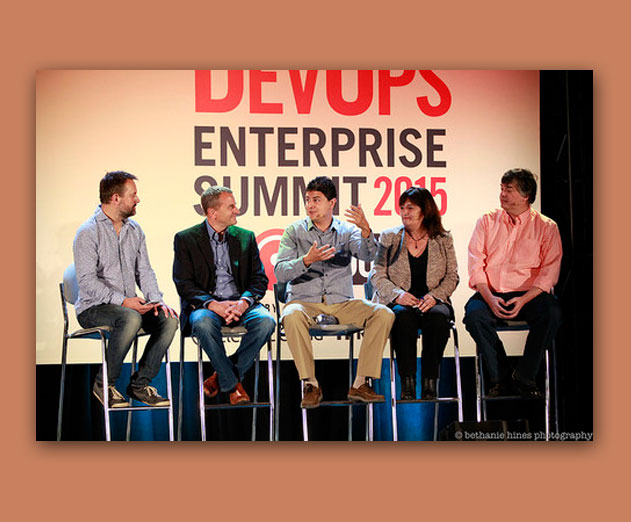 DOES16 Opens Discounted Registration
(9/9/2016 1:59:00 PM)
IT Revolution just announced the conference program for the 2016 DevOps Enterprise Summit (DOES16). The event, which aims to identify and amplify DevOps best practices for technology leaders of large enterprises, will be held in San Francisco from November 7-9. For a limited time only, attendees can receive a 20 percent discount whe...
Read More
---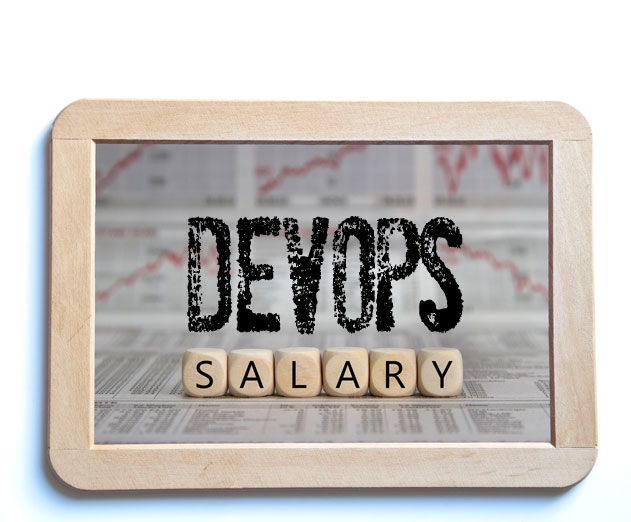 New IT Salary Research Shows Most DevOps Practitioners Earn $100K or More
(9/6/2016 5:05:14 PM)
Puppet recently released its 2016 DevOps Salary Report which indicates that most DevOps practitioners in the United States earn $100,000 or more in annual salary. The annual report also found that 43 percent of IT managers earn $150,000 or more, up from 26 percent last year. The salary report is based on data gathered from more than 4,600 responden...
Read More
---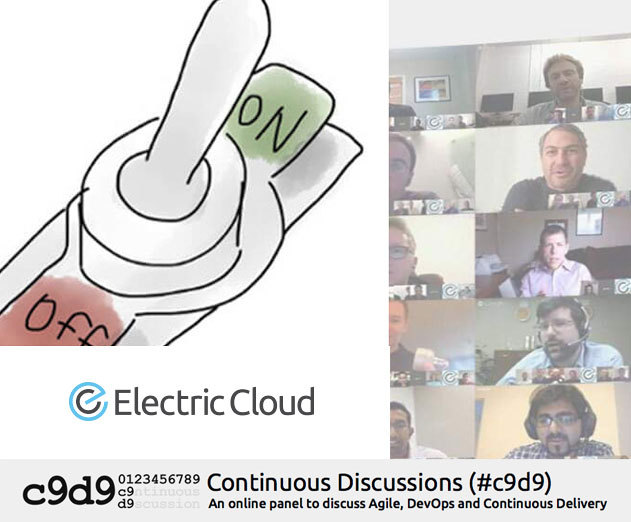 Four DevOps Events in September From Electric Cloud
(9/1/2016 2:01:15 PM)
Electric Cloud just announced four upcoming DevOps industry events taking place in September. These events feature DevOps and IT experts who will share best practices and insights for adopting DevOps in the enterprise. Topic of discussions will include advanced deployment patterns, artifact repositories in the Continuous Delivery pipeline...
Read More
---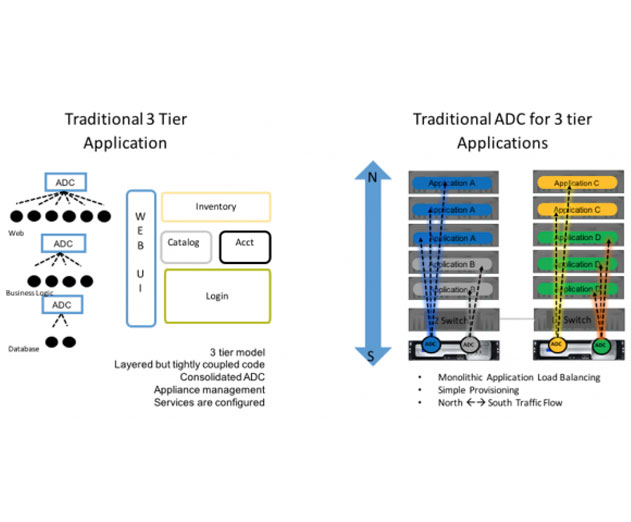 Citrix Introduces Free Developer Version of NetScaler CPX
(8/28/2016 9:00:55 AM)
Citrix has announced NetScaler CPX Express, a free developer version of NetScaler CPX, which is a NetScaler in a container form factor that delivers a battle-tested load balancer for developers to create microservices applications.Digital business transformation is driving line of business to adopt rapid application development and deployment metho...
Read More
---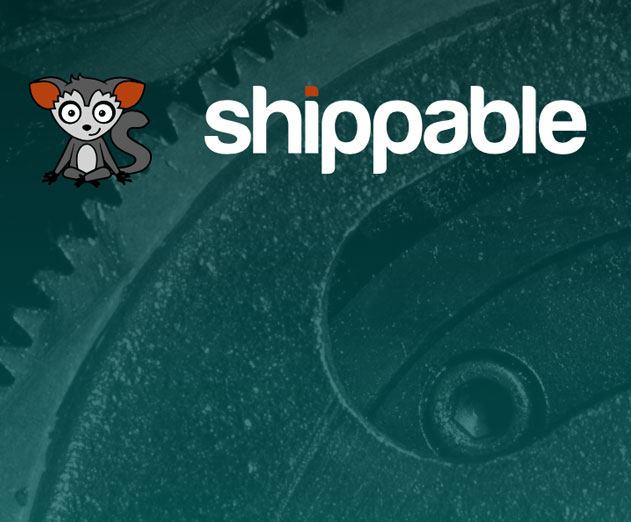 Shippable Releases New Multi-Cloud Capabilities
(8/27/2016 3:15:24 PM)
Shippable has announced new updates to its continuous deployment platform. Among the new features are enhanced release automation, multi-cloud capabilities, a declarative pipeline language and a unified view across all application pipelines. Shippable includes a cloud adapter, so users can move applications from one cloud to another, or run in...
Read More
---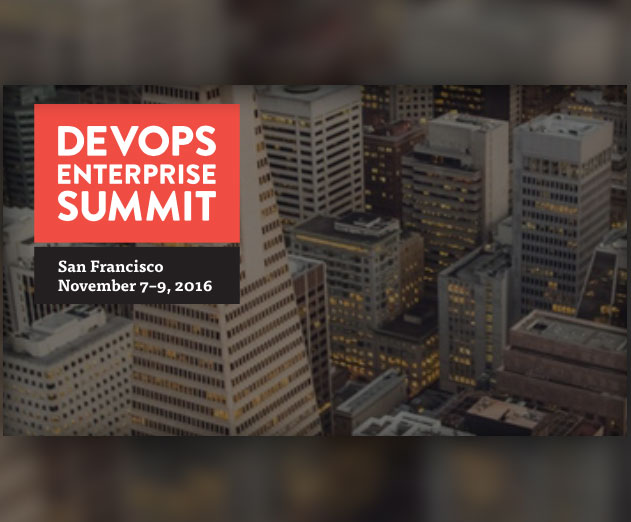 DevOps Enterprise Summit Returns to San Francisco in November
(8/18/2016 4:01:28 PM)
The DevOps Enterprise Summit 2016 will provide a DevOps conference focusing on the challenges large, complex organizations face in implementing DevOps principles and practices. The event will be held November 7 - 9, 2016 at the Hilton San Francisco Union Square and will feature presentations from Fortune 1000 brands that leverage DevOps with e...
Read More
---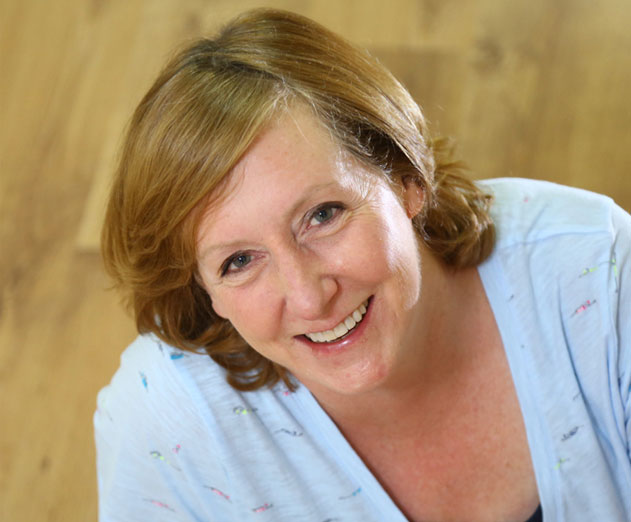 Quali Tells Us What the Coolest Thing About Sandboxing Is
(8/12/2016 10:03:49 AM)
Getting good quality software to the market fast is a big challenge, so we recently sat down with Joan Wrabetz, CTO of Quali to chat about Cloud Sandboxing, Community and the Hottest New Release for Full-Stack Application Environments.ADM: Tell me a little about Quali?Wrabetz: Quali is the leading provider of Cloud Sandboxes for automating the DevO...
Read More
---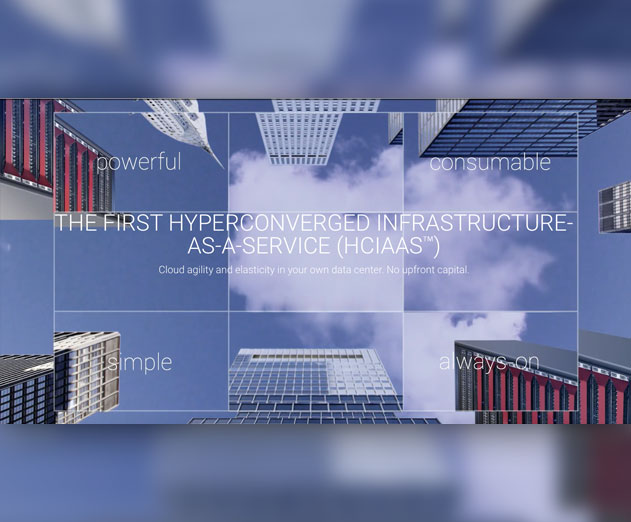 Gridstore and DCHQ Merge to Offer New HyperConverged Infrastructure-as-a-Service
(7/29/2016 11:03:13 AM)
Gridstore and DCHQ have merged to launch a new company named HyperGrid. The new company will market a HyperConverged Infrastructure-as-a-Service (HCIaaS), a solution that bridges the needs of traditional and cloud-native developers with IT Operations, delivering an AWS-like environment for DevOps.HyperGrid combines compute, all-flash storage, and n...
Read More
---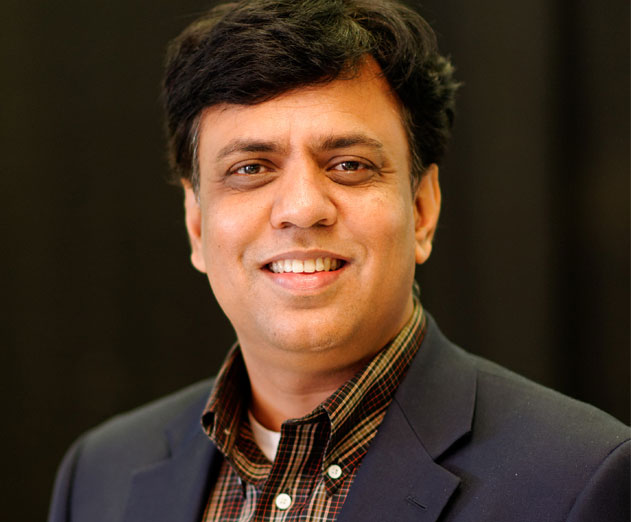 The Application-Driven Computing and Storage Platform Movement
(7/19/2016 4:02:43 PM)
We recently had a visit with Sushil Kumar, CMO of Robin Systems, about the application-driven compute and storage platform movement within the application-defined data center era.ADM: What challenges are data centers, private clouds, and enterprise application users and administrators faced with today?Kumar: In modern data centers & private clo...
Read More
---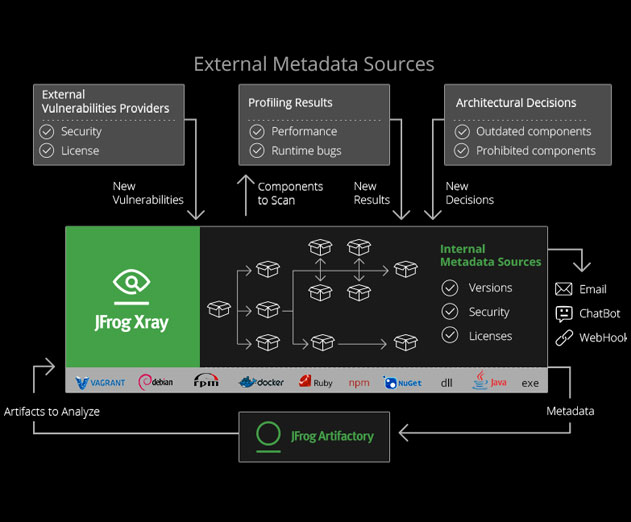 JFrog Releases Universal Artifact Analysis DevOps Tool
(7/7/2016 5:02:20 PM)
JFrog has announced the general availability of its universal artifact analysis product, JFrog Xray, which works with all software package formats and a multitude of databases. The solution deeply and recursively scans every type of binary component ever used in a software project and points out changes or issues impacting the production environmen...
Read More
---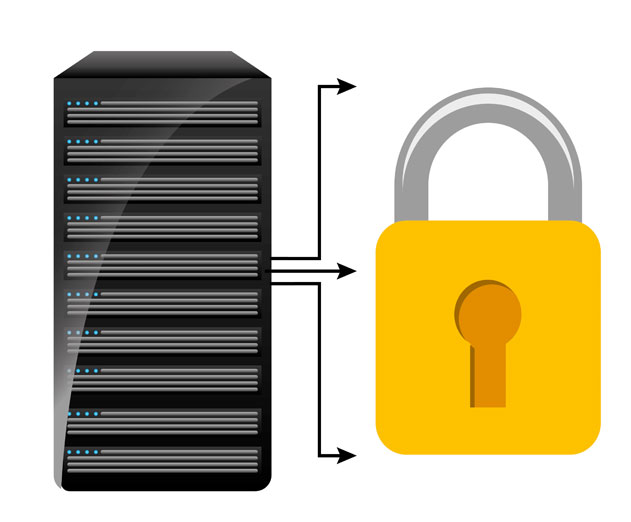 Why Every DevOps Practice Needs Next-Generation Data Security
(6/27/2016 9:02:31 AM)
As engineers and managers, we live in a world of tradeoffs. A fast solution is usually a sloppy one; a cheap solution is often a fragile one. Any solution that breaks these tradeoffs is extraordinary. A major one can bring about a revolution. The DevOps transformation is just such a revolution. It offers orders-of-magnitude acceleration in sof...
Read More
---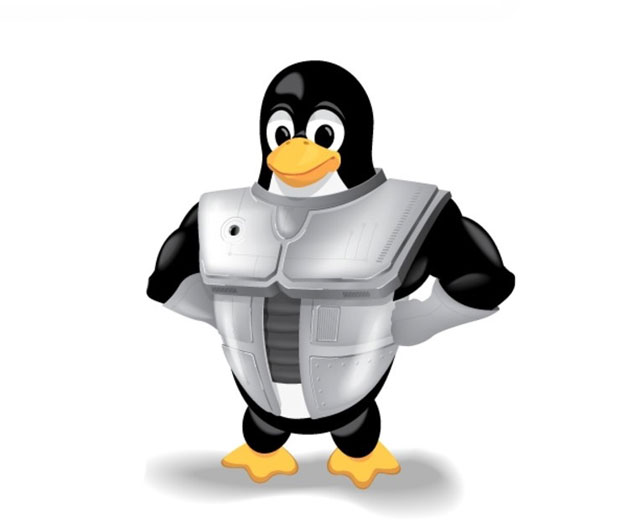 Michele Casey of Oracle Chats About Oracle Linux
(6/22/2016 4:02:37 PM)
Michele Casey, Oracle Linux Senior director of Product Management, reached out to provide insight into Oracle Linux and the platform's place in the evolution of containers for next-generation application development.ADM: To set the stage, what are some notable container use cases where people are pursuing Oracle Linux as a solution?Casey: Oracle Li...
Read More
---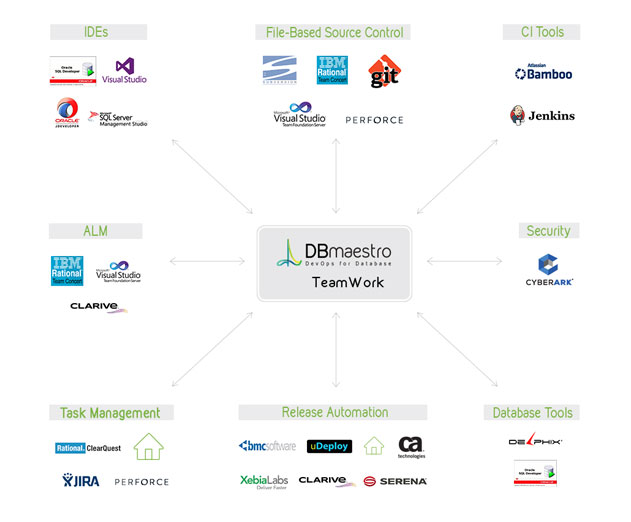 DBmaestro Releases Updates to TeamWork Database Automation Platform
(6/16/2016 1:02:09 PM)
DBmaestro has released the latest version of its TeamWork continuous delivery/continuous integration database automation platform. TeamWork Version 5.1 improves the platform's database release automation interoperability to support integration with all sources of database changes, while predicting the success of database deployments and alerti...
Read More
---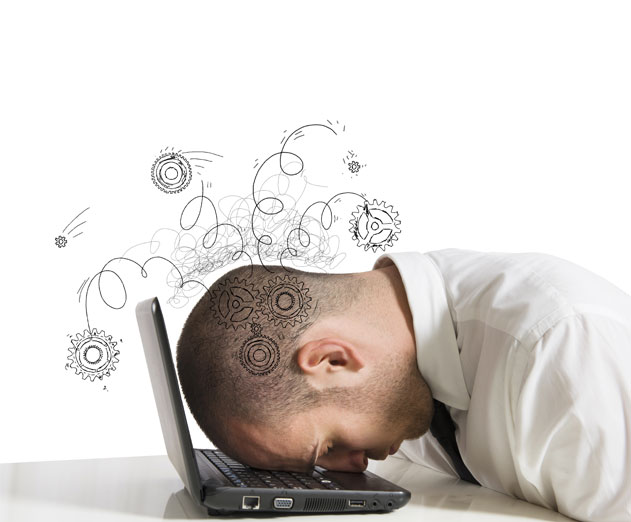 Testing is Like the Rodney Dangerfield of DevOps - It Gets No Respect
(6/14/2016 8:27:20 AM)
When Joan Wrabetz, CTO of QualiSystems, reached out to discuss why "Test is like the Rodney Dangerfield of DevOps – it gets no respect", I thought, "Ok, I'll listen to that." So here you go:ADM: So, you mentioned to me that "Test is like the Rodney Dangerfield of DevOps – it gets no respect", but you also mention that in a recent Gartner survey, ov...
Read More
---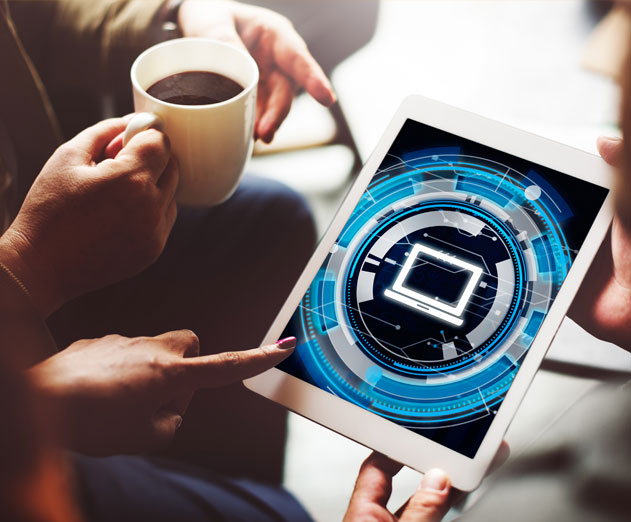 Prioritizing Proactivity in a Complex IT World
(6/10/2016 9:02:18 AM)
As a business's technology infrastructure grows in complexity, IT teams struggle to take a proactive approach to infrastructure monitoring. Furthermore, the C-suite is placing more emphasis on IT's responsibility to drive the business forward, adding additional pressure to the need to get ahead of performance problems or system outages before they ...
Read More
---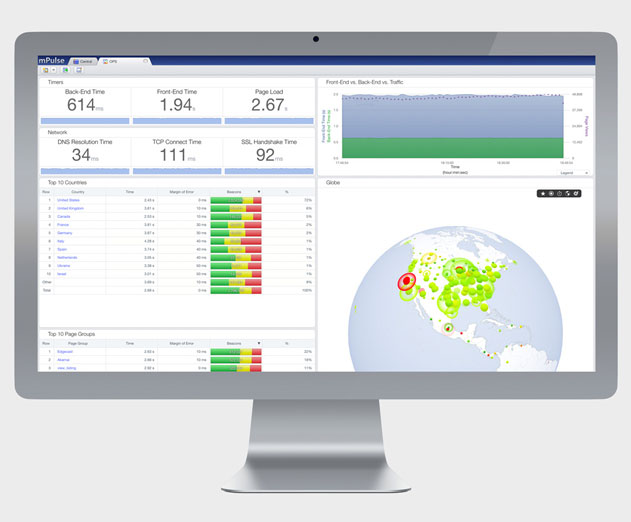 DevOps Pros Reveal Their Most Challenging Digital Performance Problems
(6/6/2016 11:01:38 AM)
SOASTA has released the results of a recent outreach survey conducted to determine common pain points and digital performance challenges facing the DevOps community, as well as a bonus question on their presidential candidate preferences.The survey was fielded among 45,000 technology professionals and found that Bernie Sanders is a favorite with De...
Read More
---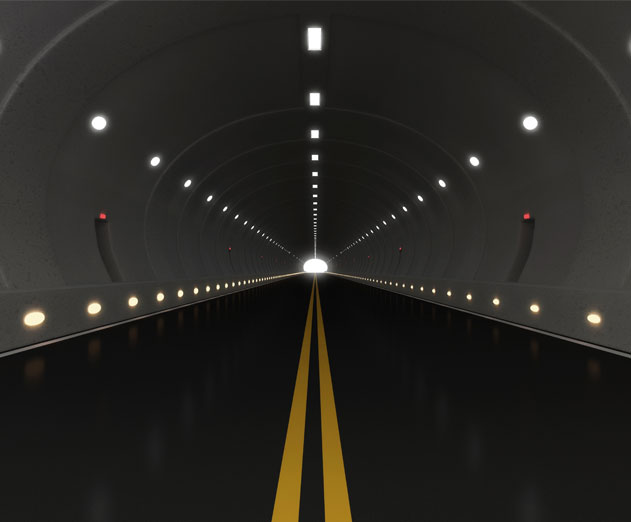 Navigating the ITOps Autobahn and How Teams Can Avoid the Biggest Speed Bumps
(6/5/2016 10:01:42 AM)
What do the Autobahn, the world famous freeway network in Germany, and IT operations have in common? For one thing, the Autobahn is known for a lack of speed limits, allowing drivers to race toward their destinations at break-neck speed. Similarly, DevOps teams move fast and break things even faster, all in the name of bringing new services and fea...
Read More
---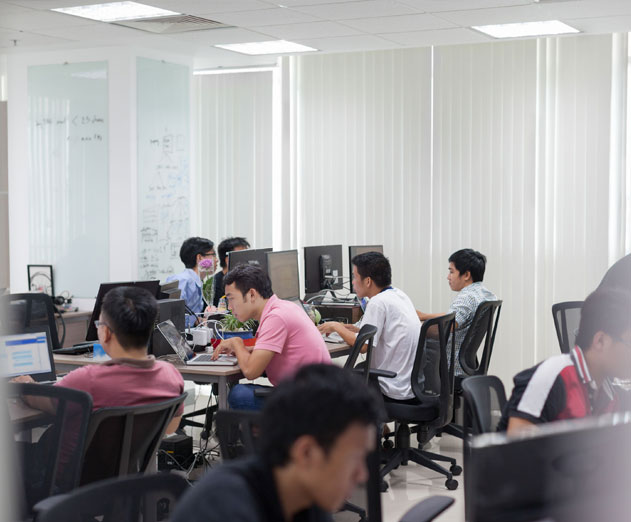 Software AG New webMethods DevOps Edition
(5/30/2016 12:02:12 PM)
Software AG has released a new webMethods DevOps Edition for continuous development, testing, integration and deployment. The platform offers an enterprise service bus (ESB) to help developers write and launch apps in shorter lead times, with a faster mean-time to recovery, while working more closely together. With the webMethods DevOps platfo...
Read More
---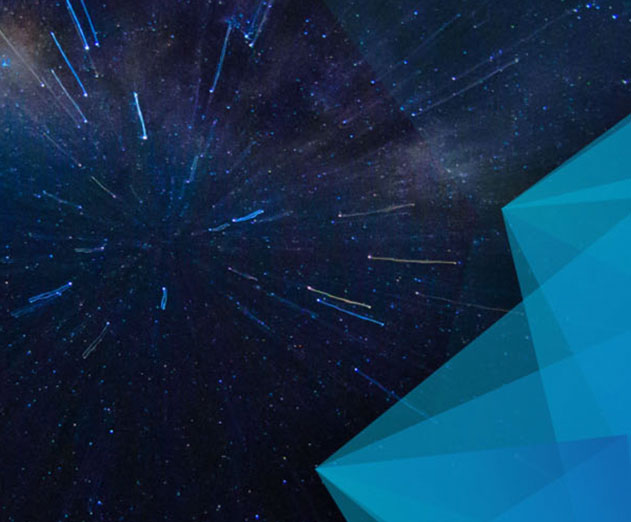 Ciena Adds New DevOps Toolkit for Virtualized Services
(5/28/2016 6:02:03 PM)
Ciena has added a new DevOps Toolkit to its Blue Planet network and service orchestration platform that helps companies with the creation and delivery of new on-demand, virtualized services within their SDN and NFV enabled networks.The DevOps Toolkit features a set of software development tools that can be utilized by network operators' in-house pe...
Read More
---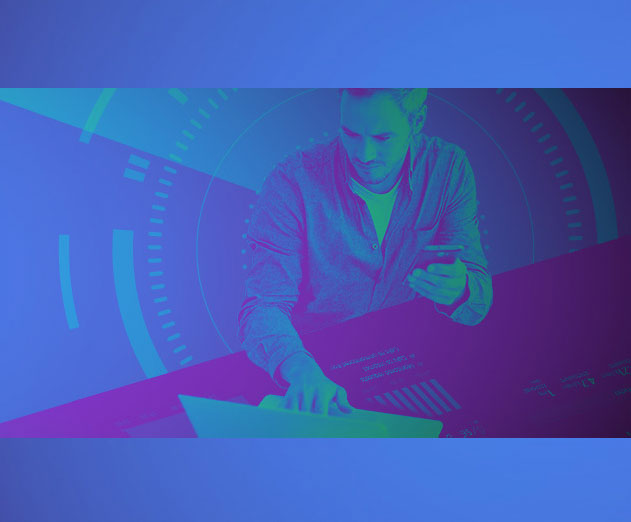 Dynatrace Application Monitoring Solutions Now Available Through Pivotal Cloud Foundry
(5/25/2016 10:02:19 AM)
Dynatrace has announced that developers can now deploy its application performance management solutions through the Pivotal Cloud Foundry. With the announcement, Dynatrace is making available its Application Monitoring Service Broker Tile and Buildpack Extensions for Pivotal Cloud Foundry (PCF). The integration will allow users to collect anal...
Read More
---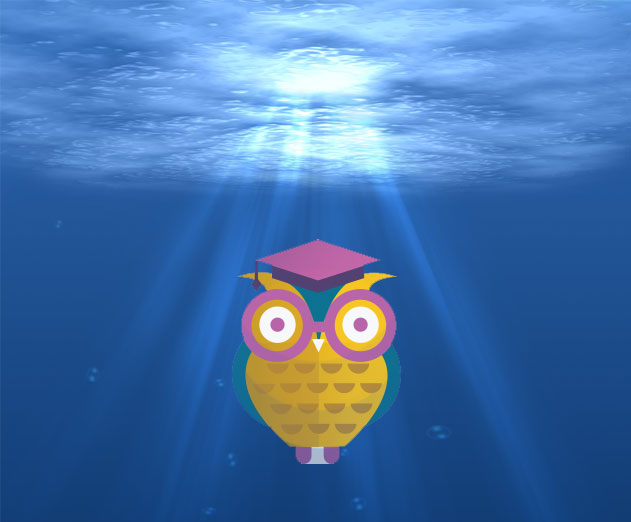 A Deep Dive into Network Functions Virtualization and Software-Defined Networking
(5/24/2016 3:01:24 PM)
We recently visited with Tim Diep, CA Technologies Director of SDN/NFV Product Management, to discuss how networks in the application economy need to transform through software defined networking and network functions virtualization.ADM: What is Software-Defined Networking/Network Functions Virtualization?Diep: Software-Defined Networking (SDN) is ...
Read More
---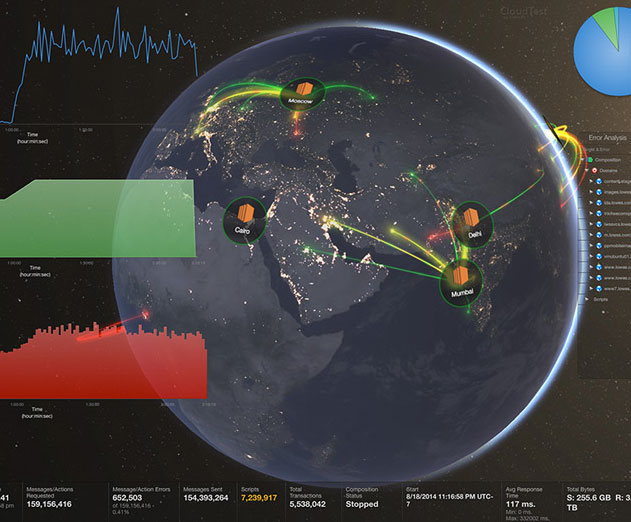 SOASTA Releases Updates to Digital Performance Management Platform
(5/17/2016 2:01:58 PM)
SOASTA has released the latest version of its Digital Performance Management (DPM) Platform, offering advancements in front-end web and mobile performance optimization and support for open source tools and frameworks such as JMeter.SOASTA's DPM platform includes CloudTest for integrated load testing, mPulse for real user monitoring, TouchTest for m...
Read More
---