Programming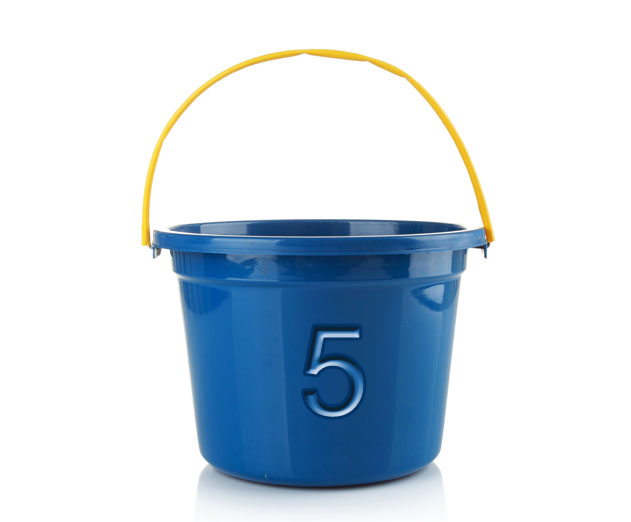 Five Bitbucket Add-Ons to Make Your Life Easier
(9/29/2016 7:00:00 AM)
Atlassian's Git and Mercurial hosting service, Bitbucket, has an app integration framework to go along with it's traditional REST APIs and webhooks. Bitbucket Connect allows developers to embed new pages and features directly within its user interface via securely signed iframes, and interact with Bitbucket using both REST and a client-side JavaScr...
Read More
---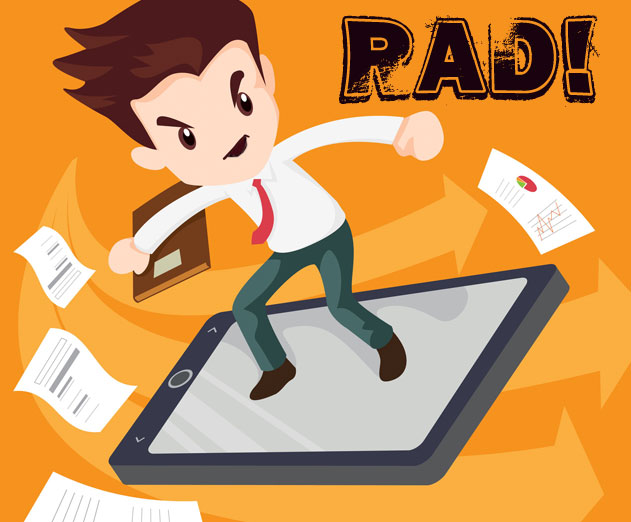 How Rapid Application Development is Changing Everything
(9/24/2016 9:02:02 AM)
I admit it, every time I hear the word RAD I go back to the 80's when BMX freestyle was at it's peak (I still own my beloved GT Performer)! But the RAD we are talking about here is "Rapid Application Development" (RAD), that used to be something reserved for making quick apps with minimal code input, little functionally, and that you did not i...
Read More
---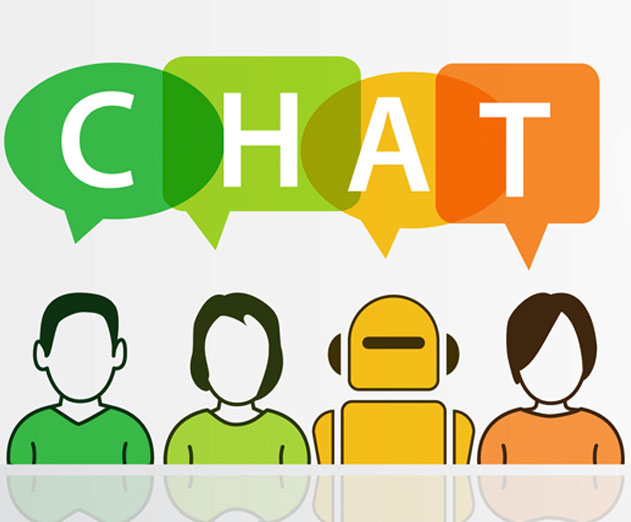 What Developers Really Think of Chatbots
(9/8/2016 2:09:09 PM)
VisionMobile has released its first report on Emerging Technologies, the Chatbot Developer Landscape 2016. This report provides an overview of the emerging landscape of chatbot development and examines developer awareness and perceptions about chatbots. It is based on a large-scale online developer survey that reached an impressive 16,500+ responde...
Read More
---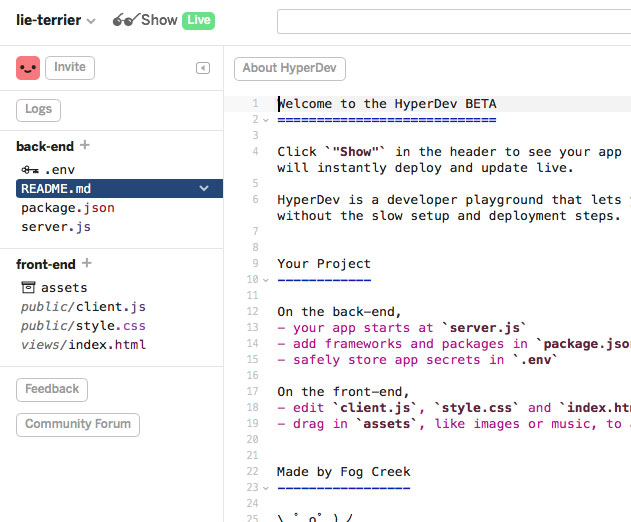 Fog Creek Launches HyperDev Quick Code Web App Product
(6/3/2016 2:01:53 PM)
Fog Creek Software has launched a new rapid online web app development product, HyperDev, which offers a developer platform for building full-stack web apps combining automated deployment, instant hosting, and collaborative editing.The platform has been in closed beta for several months and is now in open beta. HyperDev works by providing developer...
Read More
---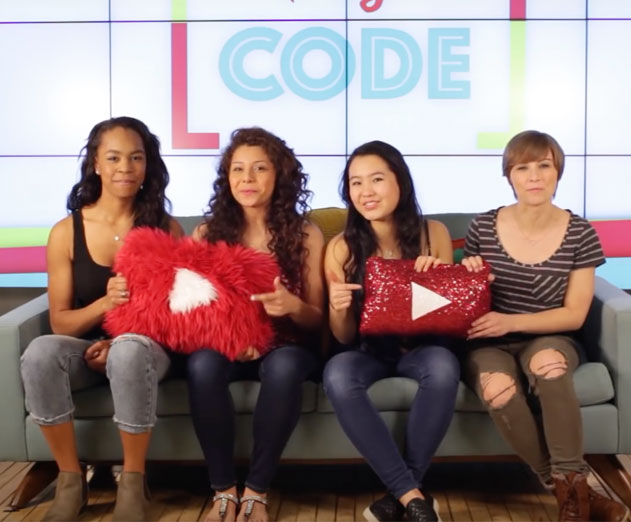 Girls Who Code Releases YouTube Series
(5/16/2016 7:19:33 AM)
Girls Who Code, the national non-profit organization working to close the gender gap in technology has released "My Code," a YouTube series about learning how to code from the perspective of four female coders. The weekly series will air every Thursday on YouTube. "My Code" shares the experiences of four Girls Who Code alumnae: Audrey, Brittne...
Read More
---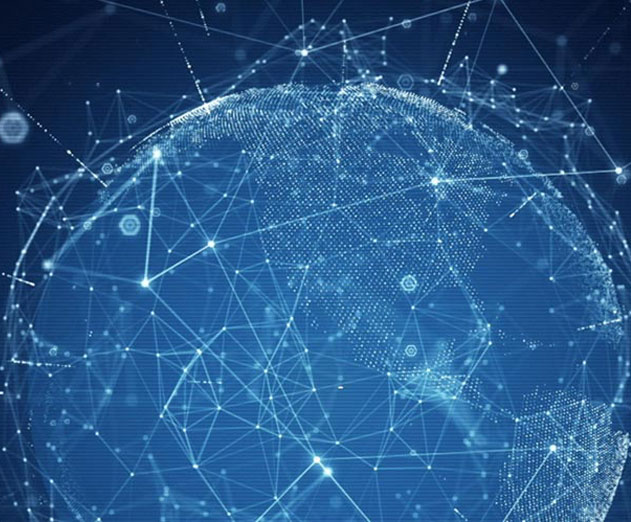 Neo4j 3.0 Native Graph Database Drivers Now Support Java, .NET, JavaScript and Python
(4/29/2016 3:52:01 PM)
Neo Technology has announced the availability of Neo4j 3.0, the latest release of the company's native graph database that offers new scalability, language drivers and more. A new binary wire protocol, Bolt, is Neo4j 3.0's new official language driver which is now available for Java, .NET, JavaScript and Python. The new Neo4j 3.0 release offer...
Read More
---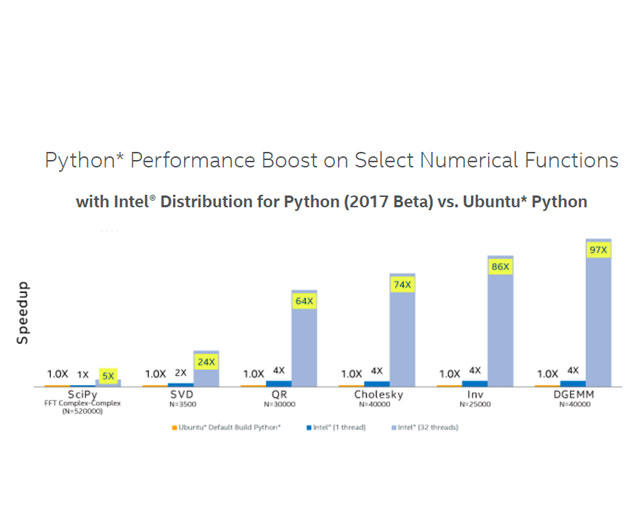 Intel Offers Additional Performance for Multi-Threaded Python Programs
(4/12/2016 5:04:31 PM)
In its beta release of Intel Distribution for Python, Intel is introducing what they call "something new and unusual for the Python world." The new functionality is an experimental module which unlocks additional performance for multi-threaded Python programs by enabling threading composability between two or more thread-enabled libraries...
Read More
---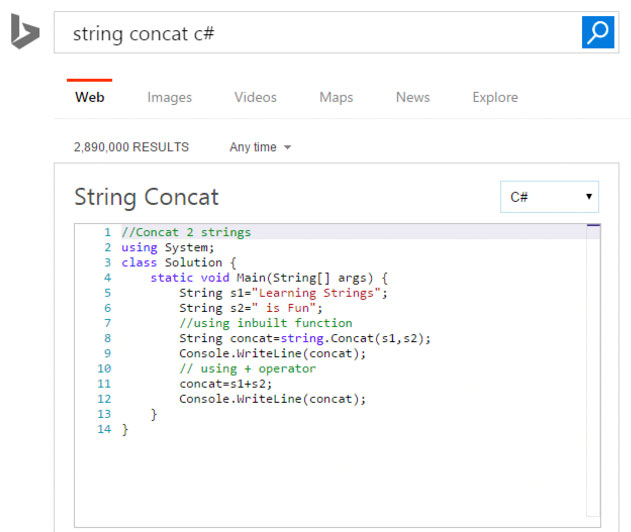 Microsoft's Bing and HackerRank Offer Way to Play with Code
(4/12/2016 2:04:32 PM)
Microsoft's Bing and HackerRank have partnered to launch a new feature for Bing that allows programmers to find solutions to coding queries directly within the search engine. Instead of searching across multiple websites, developers can now find, edit, and play with coding solutions in real-time without needing an integrated development enviro...
Read More
---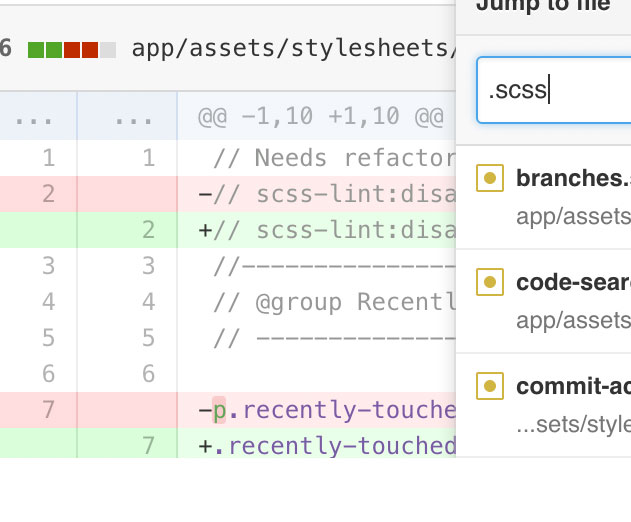 New Tools Make Reviewing Code on GitHub Easier
(3/16/2016 12:06:10 PM)
GitHub has released several new tools to make it easier to review code on the platform. These and future changes are being introduced to help developers document and understand how and why a codebase has evolved.The new functionality includes: - A way to find what you're looking for faster: You can use the new files list to search by extension...
Read More
---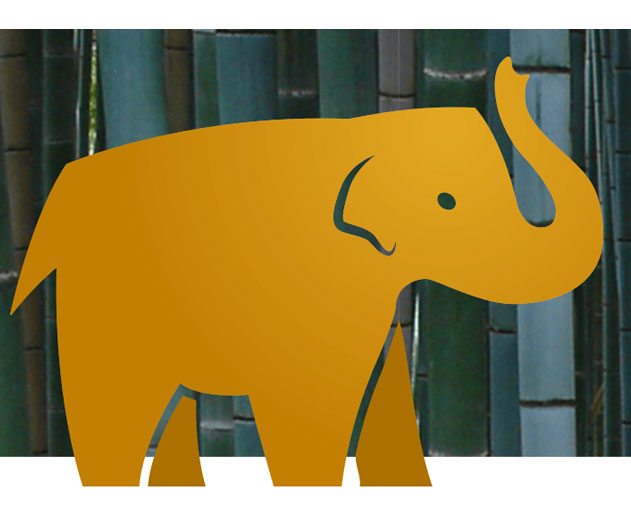 Ceylon 1.2.2 Releases With Fixes and New Features
(3/12/2016 7:26:27 AM)
Ceylon, the modular, statically typed programming language for the Java and JavaScript virtual machines, just released version 1.2.2 with over 70 fixes and additional features.Some of the changes in the new release include: - Complete language specification that defines the syntax and semantics of Ceylon in language accessible to ...
Read More
---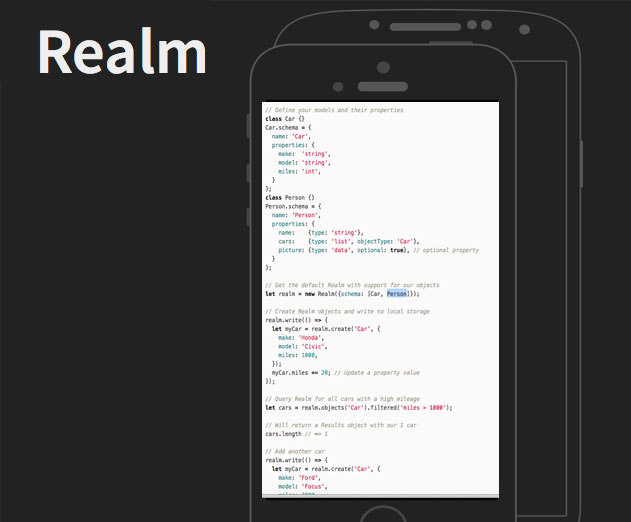 How Realm's New React Native Database Helps Developers
(3/2/2016 8:06:18 AM)
We recently visited with the Tim Anglade, Realm's VP Product + Marketing & Partnerships to talk about the recent announcement at Facebook's React.js Conference of its new mobile database built specifically for React Native. The new solution is a replacement for SQLite and Core Data which offers a fast database with live objects, change eve...
Read More
---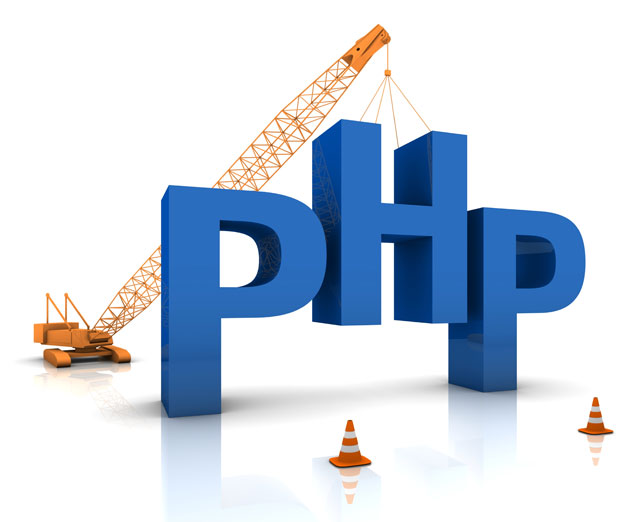 How PHP 7 Fits into SaaS App Development Goals
(2/27/2016 8:05:42 AM)
PHP 7 introduces significant performance improvements that will save you infrastructure dollars and improve your users' wait time, but it also comes with some breaking changes on a range from obvious to subtle. Given the tradeoffs, how should you prioritize a stack update? While PHP 7 promises incredible speed improvements, the best path...
Read More
---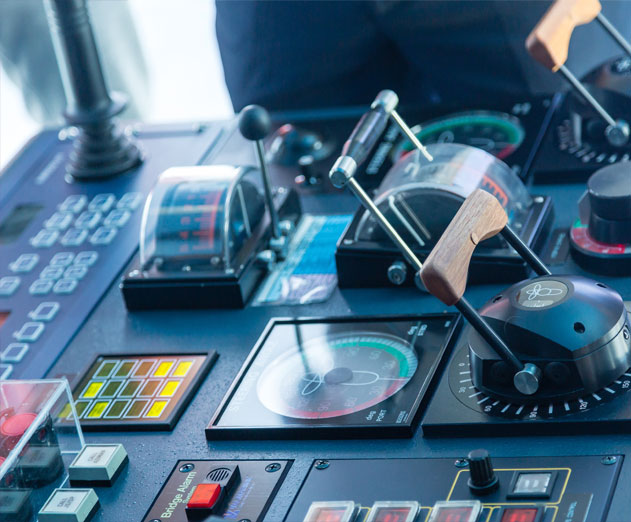 Heroku has Introduced Add-on Controls for Heroku Enterprise
(2/26/2016 12:05:43 PM)
Heroku has released Add-on Controls for Heroku Enterprise. This new feature enables development team leads to whitelist specific add-ons for approved use within their organization, choosing from Heroku's marketplace of over 150 add-on services. Heroku reports that the ability to standardize the add-on technologies being used across all the app...
Read More
---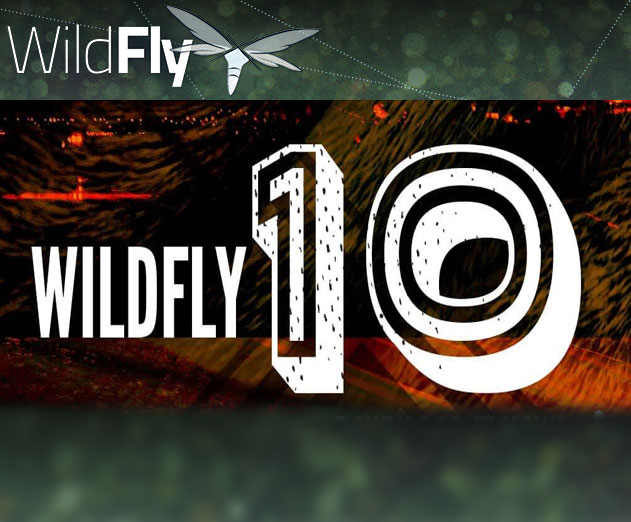 Java Based WildFly 10 is Now Available
(2/17/2016 4:05:36 PM)
Java EE 7 application server platform WildFly 10 (formerly JBoss Application Server) is now officially complete and available for download adding a number of capabilities and improvements to the powerful, lightweight, open-source application server.WildFly 10 implements the Java EE 7 Full and Web Profile standards. This release includes all the maj...
Read More
---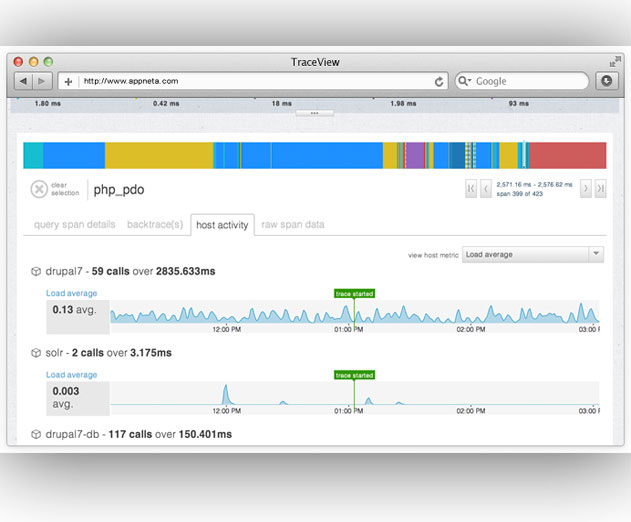 AppNeta Releases SaaS APM Solution to Support PHP 7 in Production
(2/4/2016 12:00:09 PM)
For web developers looking to take advantage of the blazing speed of PHP 7, AppNeta has releases its SaaS-delivered Application Performance Monitoring (APM) solution which supports PHP 7 in production. Developers can use AppNeta's APM solutions to isolate and fix performance issues for environments created with the PHP 7 – the newest, highest-perfo...
Read More
---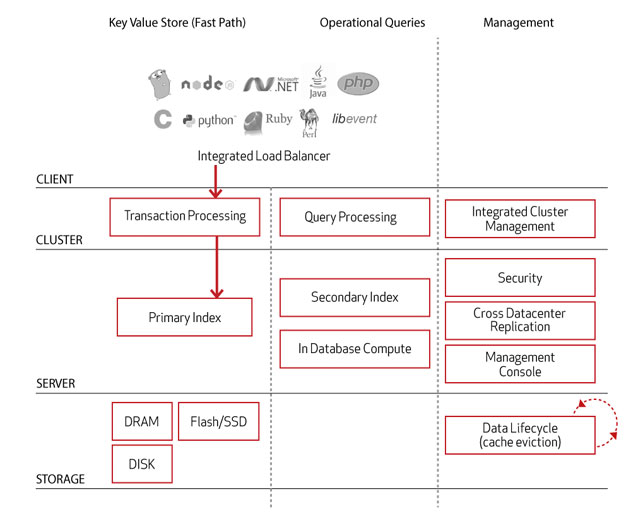 Aerospike NoSQL Database Adds New Functionality for Web-Scale Applications
(2/3/2016 5:36:41 PM)
Aerospike has released the latest version of its NoSQL database offering new features that provide more personalized applications, more efficiency and greater stability across public and private clouds. The Aerospike platform is a distributed NoSQL database and key-value store architected for web-scale applications. It provides a high-performa...
Read More
---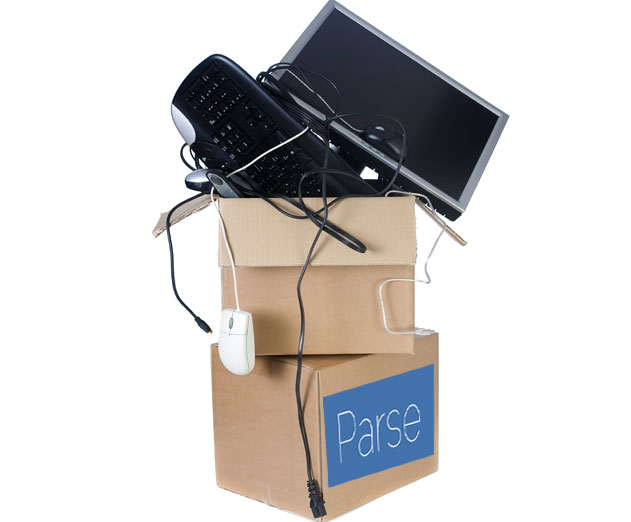 Facebook Is Shuttering the Parse App Development Platform
(2/1/2016 6:03:41 PM)
Facebook's Parse development platform will be fully retired after a year-long period ending on January 28, 2017, according to an announcement on the Parse blog. The company is providing a migration tool to take data from Parse apps and move it to another MongoDB database platform. Parse is also open sourcing the Parse server.Here is a portion of th...
Read More
---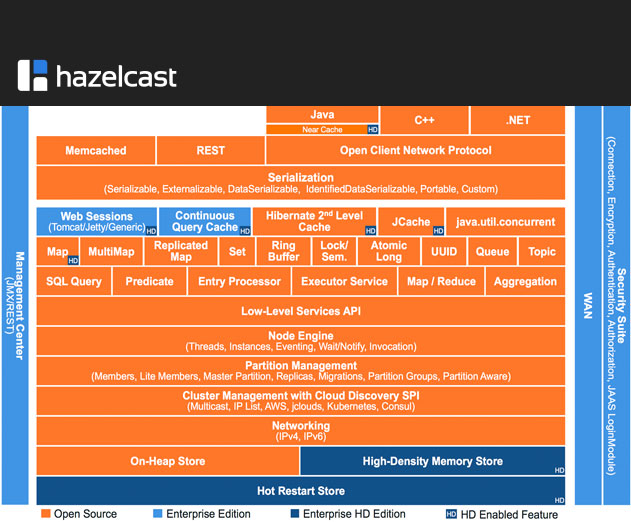 Hazelcast 3.6 Provides Open Source Support for In-Memory Computing
(1/26/2016 10:52:30 AM)
Hazelcast, a provider of in-memory data grids and large-scale enterprise caching, has released Hazelcast 3.6 - an operational in-memory computing solution - which offers a platform for serving mobile devices with server-side applications.Among the updates to Hazelcast 3.6 are new cloud management and container deployment options to set-up, configur...
Read More
---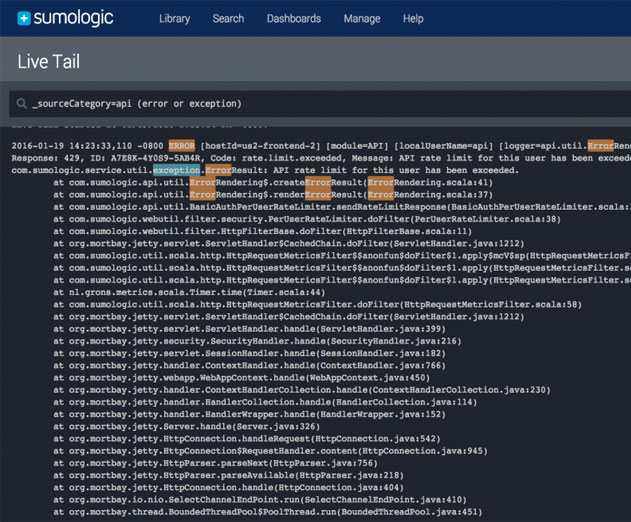 Sumo Logic Live Tail Provides Developers Real-Time Access to Logs
(1/25/2016 9:36:25 AM)
Sumo Logic has released Sumo Logic Live Tail, a new solution that provides developers with the ability to tail log files (tail -f) in real-time to monitor and troubleshoot code as it's rolled out to production.Developers have often had to between two tools to write and test code then tail logs and troubleshoot. Live Tail removes the need to switch ...
Read More
---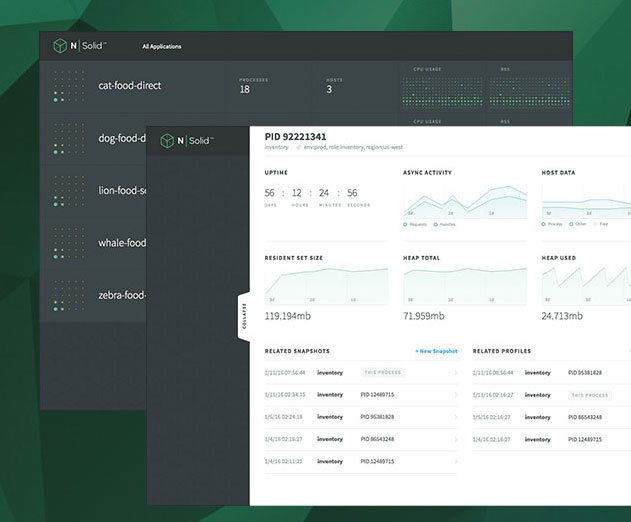 NodeSource Adds New Functionality to Monitor Node.js at Scale
(1/20/2016 10:00:49 AM)
NodeSource has announced updates to its N|Solid platform which provides enterprise-grade tools and software that targets the needs of running server-side JavaScript at scale. N|Solid runtime tracks and builds off Node.js LTS releases, then augments Node.js with added tuning and management functionality providing enhanced node-heapdump, a v8-profile...
Read More
---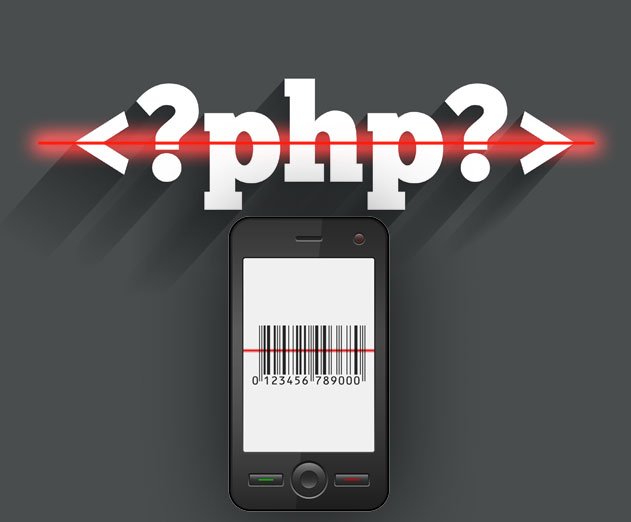 Dynamsoft's Barcode Reader SDK now Supports PHP Applications
(1/19/2016 4:45:01 PM)
Dynamsoft's Barcode Reader software development kit (SDK) has been updated to include support for the Hypertext Preprocessor (PHP) language so PHP developers can enable barcode reading from images and PDFs in their applications. The new functionality adds to the solutions ongoing support for .NET web applications and desktop application languages.&...
Read More
---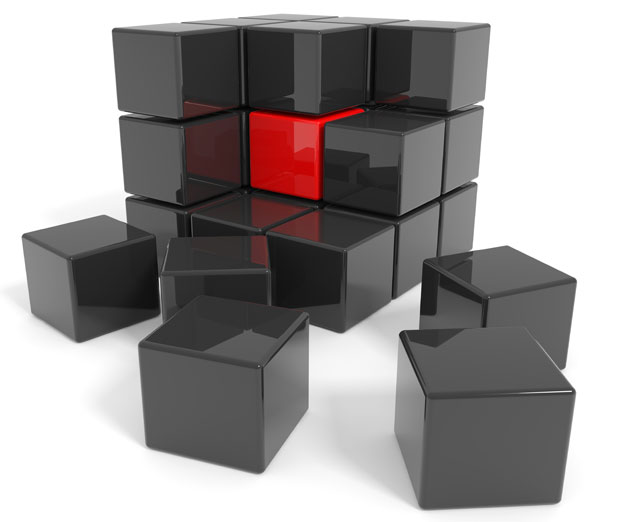 Kernel Patching 101: How to Make Repairs Without System Downtime
(1/5/2016 10:02:14 AM)
Today, we increasingly rely on computers to control critical activities like stock trading, flight control or nuclear power plant management. These services must not fail or have outages, they must be "always on." Redundant systems composed of components of independent origin are being used to prevent systemic errors that cause larger outages while...
Read More
---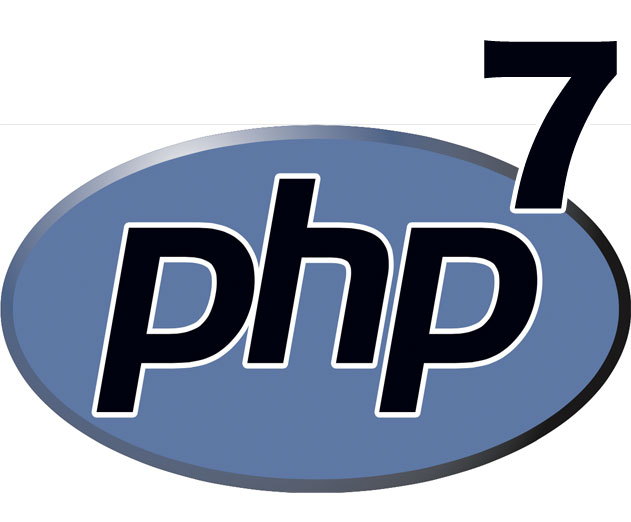 Next Major PHP Version - PHP 7 Series Released
(12/30/2015 3:02:42 PM)
The PHP development team has announced the immediate availability of PHP 7.0.0 with a quick follow-up release of 7.0.1 offering a number of bug fixes. The release marks the start of the new major PHP 7 series which comes with a new version of the Zend Engine, numerous improvements and new features.About the release the team commented, "It is n...
Read More
---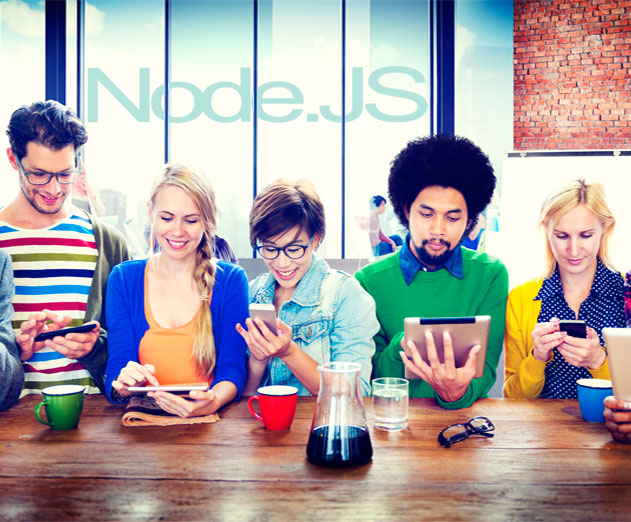 As The Need for Mobile Increases So Will the Adoption of Node.js
(12/22/2015 10:06:39 AM)
The work of early Node.js adopters has helped bring it into the mainstream. The benefits are clear: it enables developers to implement fast IT, driving more agile development practices and achieving high functionality at a quick pace. As many organizations work to rapidly develop apps while also responding to changes in the business - while si...
Read More
---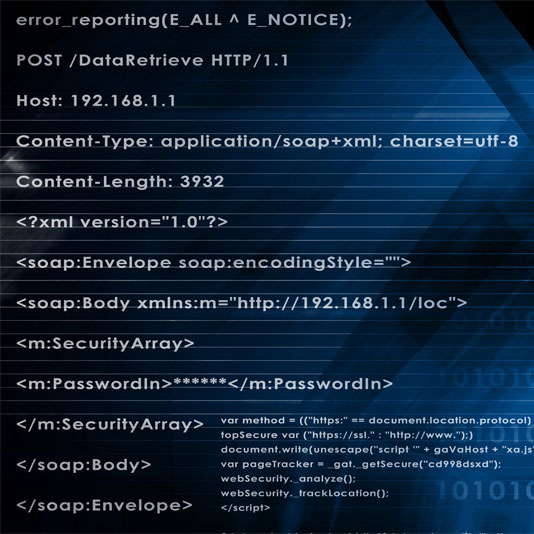 Catching Mobile Encryption Flaws
(12/15/2015 8:07:50 AM)
More than 80-percent of mobile devices contain encryption flaws and applications written in PHP, ColdFusion and Classic ASP are most likely to have serious flaws according to a report by Veracode. These flaws in mobile apps present a grave risk for those who use them on untrusted wireless networks. The Source of the Encryption FlawsI believe t...
Read More
---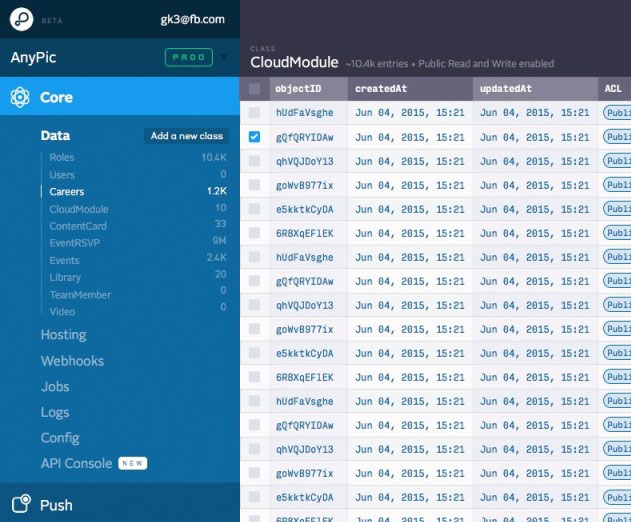 New Parse Dashboard Improves Functionality for Developers
(12/12/2015 8:07:44 AM)
Parse has completely overhauled and have launched in beta the new Parse Dashboard. The Parse team reports this is a complete rebuilt from the ground up with the addition of tools such as React and Webpack to improve its developer audiences' workflow experience.The team picked React as a starting point for the new dashboard based on the tool's focus...
Read More
---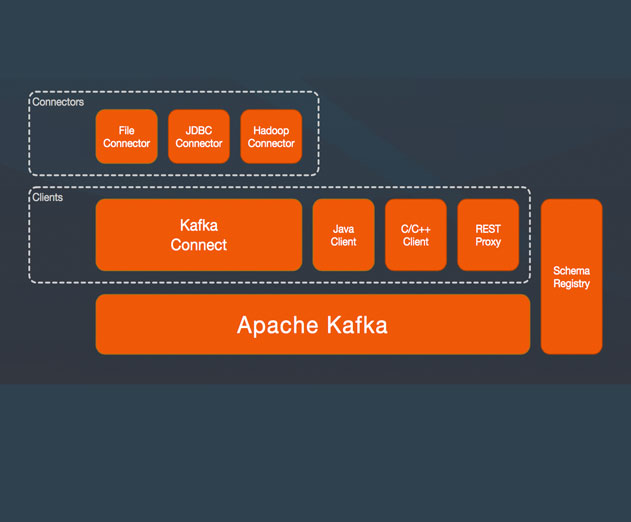 Confluent's Platform Receives Updated Apache Kafka 0.9 Core
(12/11/2015 3:07:43 PM)
Confluent has released an update to its open source Confluent Platform 2.0 which is based on an updated Apache Kafka 0.9 core. The release offers new functionality to enable secure multi-tenant operations, simplify development and maintenance of applications that produce or consume data in Kafka, and provide high-throughput, scalable data integrati...
Read More
---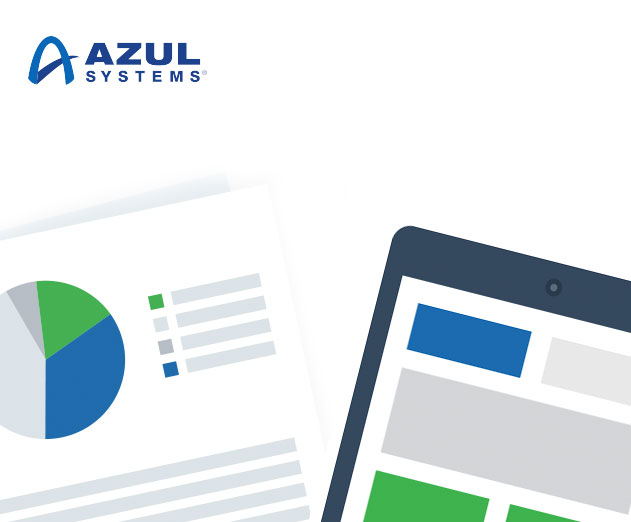 Azul Releases EA Zulu Build of OpenJDK Supporting Java 9 SE
(11/2/2015 10:42:10 AM)
Azul Systems (Azul), a provider of Java runtime solutions, has announced early access to Zulu, the company's build of OpenJDK, supporting the Java 9 SE platform. Zulu is an enterprise-grade, certified build of OpenJDK that can be deployed across various operating systems, containers, hypervisors and cloud platforms.Zulu 9 is open source, freely dis...
Read More
---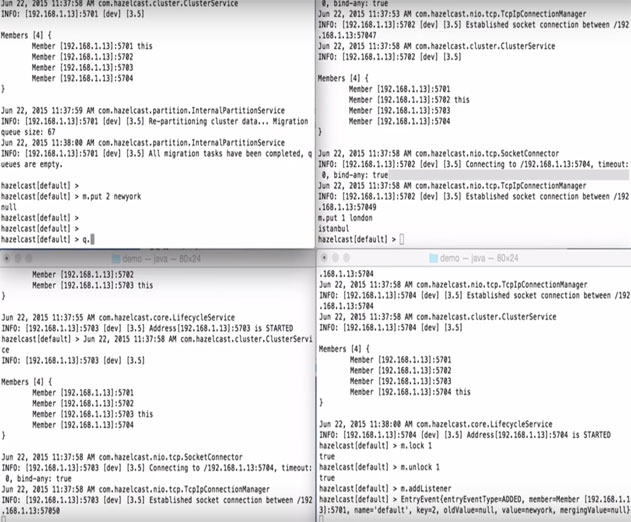 New Payara Scales with JCache Offers Java Caching Solution
(10/15/2015 8:09:34 AM)
Hazelcast and Payara have partnered to offer Payara Scales with JCache, a Hazelcast Enterprise add-on which provides Payara Support users with an open source Java caching solution which results in performance, resilience and scalability for large-scale e-commerce and Java EE application deployments. Payara Scales with JCache helps applications...
Read More
---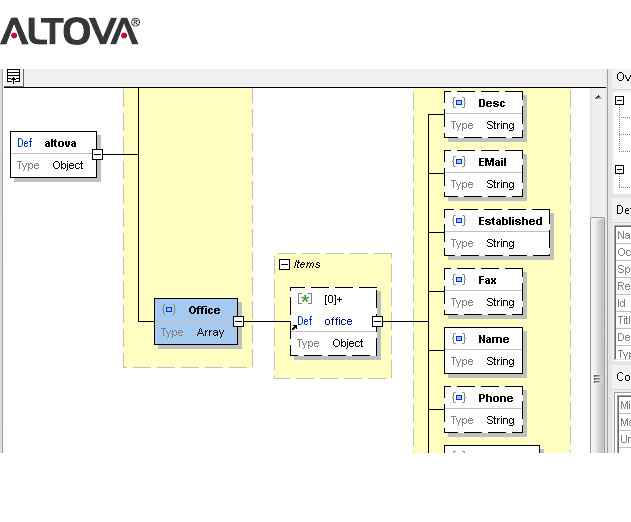 Altova Updates Developer Tools for XML, SQL, and UML
(10/7/2015 4:20:11 PM)
Altova has released of Version 2016 of its MissionKit desktop developer tools and server software products including software for XML, SQL, and UML; workflow automation server products; and a cross-platform mobile development platform.This latest release of MissionKit introduces new functionality including a graphical JSON Schema editor, a MapForce...
Read More
---