Programming
Making software by writing real code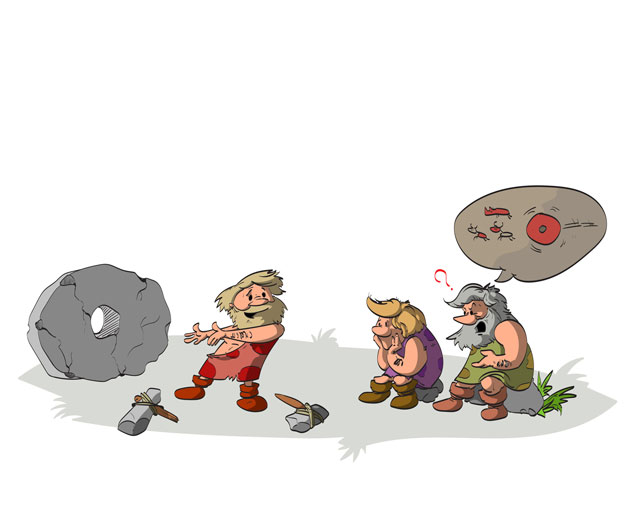 Creating custom apps doesn't mean you have to reinvent the wheel
Wednesday, January 11, 2017
by David Magnan
New advances in technology come thick and fast, but most companies are unable to keep pace. It can be a struggle just to ensure that existing systems are kept up to date. Few companies are agile enough to leverage the latest tech and drive innovation. The idea that a new, all-encompassing, bespoke application must be developed or cobbled together is pervasive. The truth...
Read More
---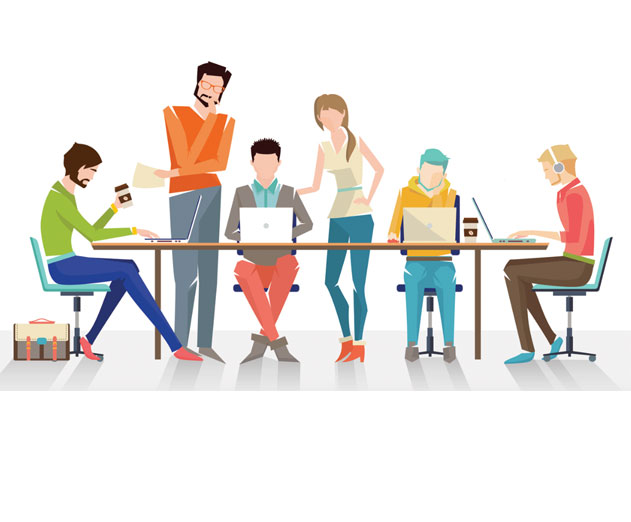 Appio is enabling small business to compete like never before
Tuesday, December 20, 2016
by Michael Haynes
Appio, a new startup out of Boston run by parent company LaunchByte, is looking to sweeping small business owners off their feet. They have developed a product to help traditional small business owners stay afloat and thrive in the rapidly growing tech ecosystem that surrounds them.Most small business owners have a dream to be successful and branch out until they are no...
Read More
---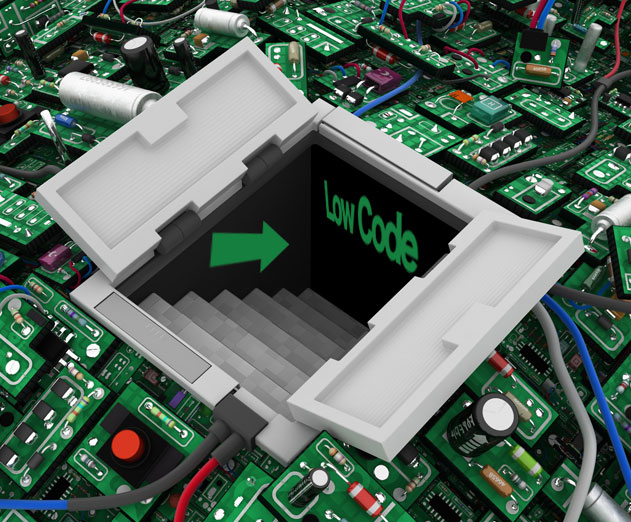 Creating a delegated development program using low code software
Monday, November 21, 2016
by Robert Duffner
How often does someone from HR, finance, marketing or another business unit come to you with a request to develop a new business application? There's an ever-growing collection of these open requests that you just can't find the time to develop. Fortunately, instead of being a roadblock to these requests, you can leverage cloud-based low-code dev...
Read More
---
Meet Dav Glass, local hero hacker and Yahoo Distinguished Engineer
Thursday, November 10, 2016
by Richard Harris
Dav Glass is a Distinguished Architect for Yahoo, and has been at the company for 10 years. He works with various teams across Yahoo with their NodeJS applications and deployments, as well as other Open Source initiatives to help their developers give away and contribute to Open Source Software. Outside of Yahoo, he also coaches 3 robotics teams at a local High Sch...
Read More
---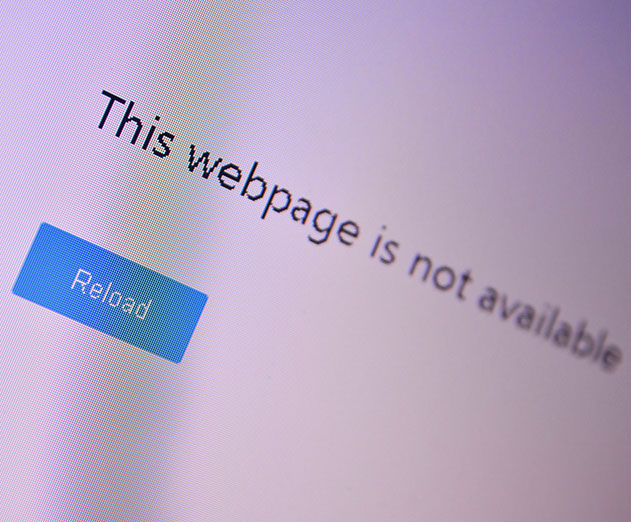 What is offline-first application design anyway
Wednesday, November 09, 2016
by Michael Haynes
Offline first application development is the latest iteration of progressive enhancement in application development. It means creating applications to work without internet access in the most resource constrained environments like underground train stations or in remote places abroad. Features can be added to make the applications more robust once internet access is ava...
Read More
---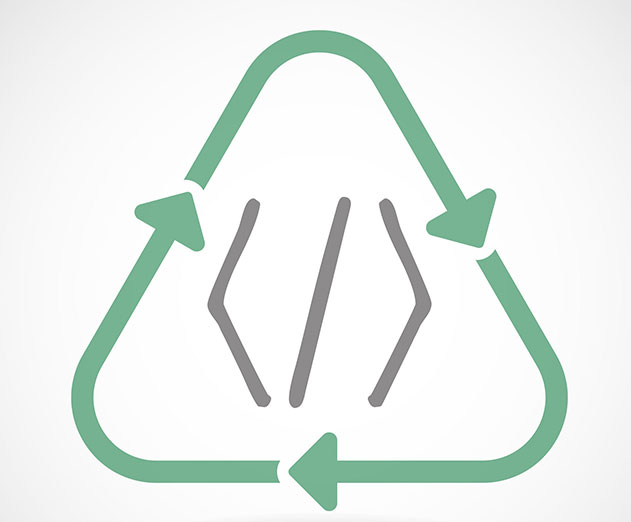 Why Microservices are so important
Monday, November 07, 2016
by Jim Scott
Having been a software engineer for nearly 20 years I have an appreciation for what is important when it comes to creating great software. One of the most important things that is not well understood by non-engineers is that the development process is equal parts artistry and logic. I see software architecture to be much like artistry. This is because there is no single...
Read More
---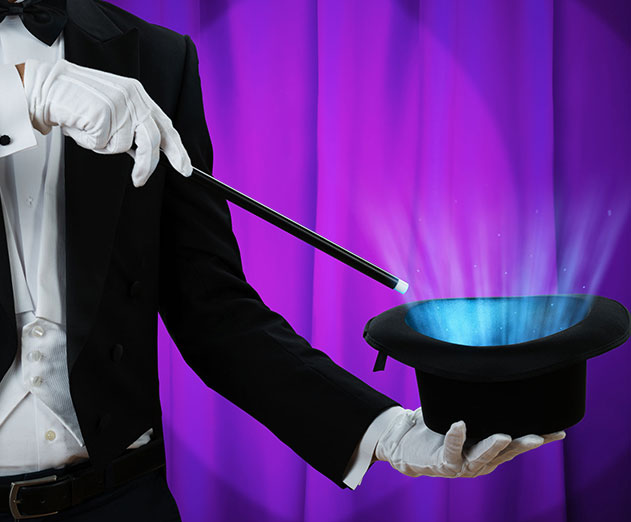 Magic xpa 3.2 launches to feed your RAD beast
Thursday, November 03, 2016
by Christian Hargrave
Magic Software Enterprises just announced the latest version of its rapid application development platform, Magic xpa 3.2. The code-free Magic xpa Application Platform provides an easy-to-use, highly-productive and cost-effective development environment that lets organizations and ISVs quickly create multi-channel mobile and desktop business apps. Enhancements in the Ma...
Read More
---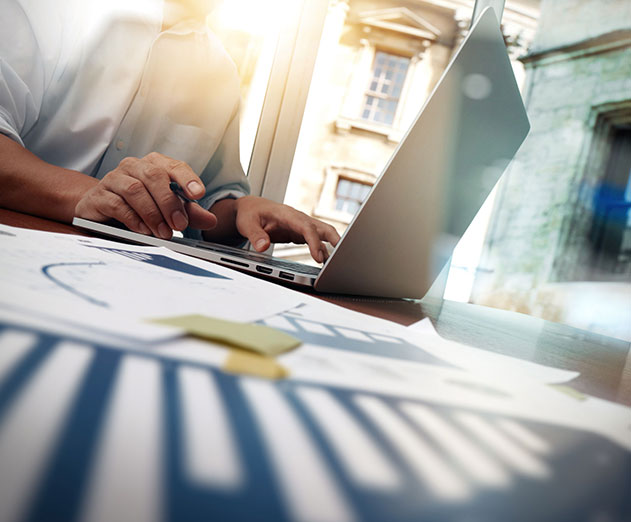 2016 State of Citizen Development Report
Monday, October 31, 2016
by Richard Harris
QuickBase Inc., a low-code application development platform provider, has released its second annual study on citizen development, building on the results of 2015's inaugural research to show how the movement has evolved over time. The report revealed citizen developers are moving beyond singular uses to embrace low-code solutions as multi-purpose platforms, using them ...
Read More
---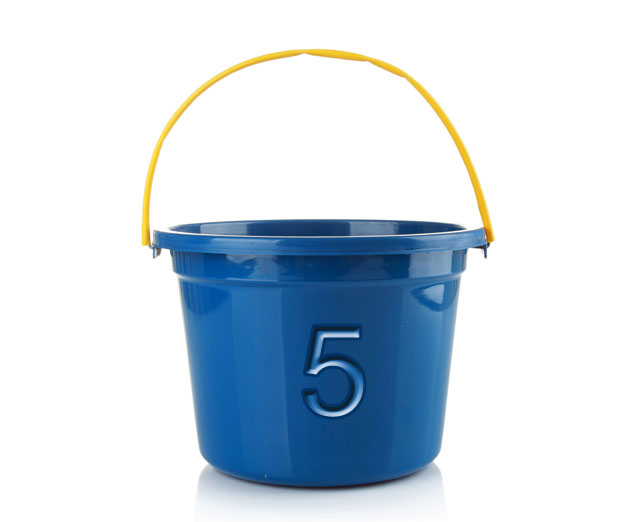 Five Bitbucket Add-Ons to Make Your Life Easier
Thursday, September 29, 2016
by Tim Pettersen
Atlassian's Git and Mercurial hosting service, Bitbucket, has an app integration framework to go along with it's traditional REST APIs and webhooks. Bitbucket Connect allows developers to embed new pages and features directly within its user interface via securely signed iframes, and interact with Bitbucket using both REST and a client-side JavaScript API. It's kind of ...
Read More
---
How Rapid Application Development is Changing Everything
Saturday, September 24, 2016
by Richard Harris
I admit it, every time I hear the word RAD I go back to the 80's when BMX freestyle was at it's peak (I still own my beloved GT Performer)! But the RAD we are talking about here is "Rapid Application Development" (RAD), that used to be something reserved for making quick apps with minimal code input, little functionally, and that you did not intend on maintaining f...
Read More
---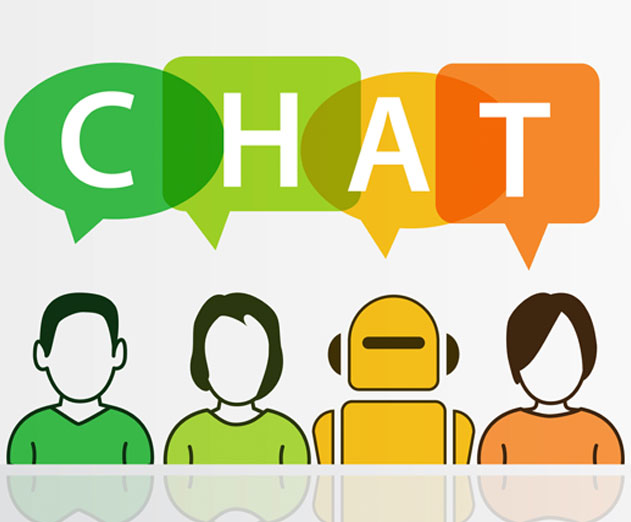 What Developers Really Think of Chatbots
Thursday, September 08, 2016
by Richard Harris
VisionMobile has released its first report on Emerging Technologies, the Chatbot Developer Landscape 2016. This report provides an overview of the emerging landscape of chatbot development and examines developer awareness and perceptions about chatbots. It is based on a large-scale online developer survey that reached an impressive 16,500+ respondents from 145 countries...
Read More
---
Fog Creek Launches HyperDev Quick Code Web App Product
Friday, June 03, 2016
by Stuart Parkerson
Fog Creek Software has launched a new rapid online web app development product, HyperDev, which offers a developer platform for building full-stack web apps combining automated deployment, instant hosting, and collaborative editing.The platform has been in closed beta for several months and is now in open beta. HyperDev works by providing developers access directly into...
Read More
---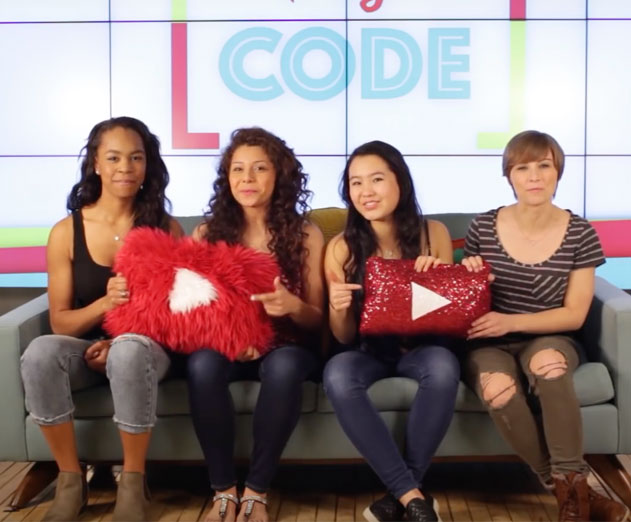 Girls Who Code Releases YouTube Series
Monday, May 16, 2016
by Richard Harris
Girls Who Code, the national non-profit organization working to close the gender gap in technology has released "My Code," a YouTube series about learning how to code from the perspective of four female coders. The weekly series will air every Thursday on YouTube. "My Code" shares the experiences of four Girls Who Code alumnae: Audrey, Brittney, Margot, and Shannon...
Read More
---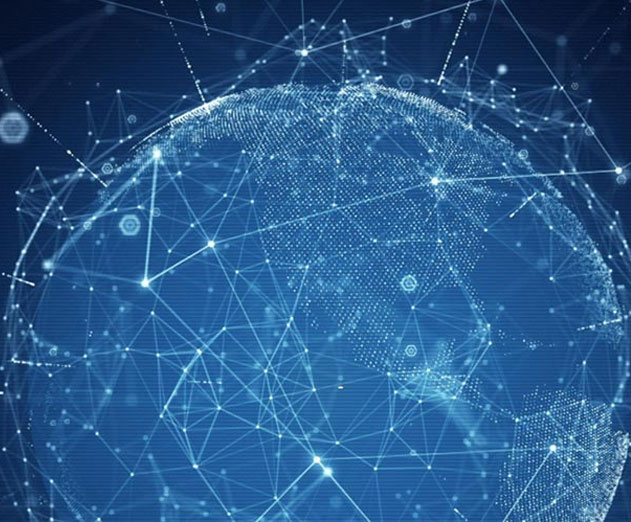 Neo4j 3.0 Native Graph Database Drivers Now Support Java, .NET, JavaScript and Python
Friday, April 29, 2016
by Richard Harris
Neo Technology has announced the availability of Neo4j 3.0, the latest release of the company's native graph database that offers new scalability, language drivers and more. A new binary wire protocol, Bolt, is Neo4j 3.0's new official language driver which is now available for Java, .NET, JavaScript and Python. The new Neo4j 3.0 release offers a step change in the...
Read More
---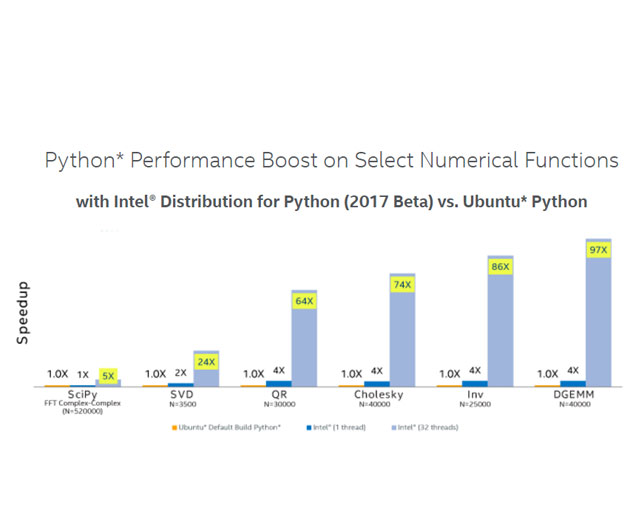 Intel Offers Additional Performance for Multi-Threaded Python Programs
Tuesday, April 12, 2016
by Stuart Parkerson
In its beta release of Intel Distribution for Python, Intel is introducing what they call "something new and unusual for the Python world." The new functionality is an experimental module which unlocks additional performance for multi-threaded Python programs by enabling threading composability between two or more thread-enabled libraries.The Intel Distributio...
Read More
---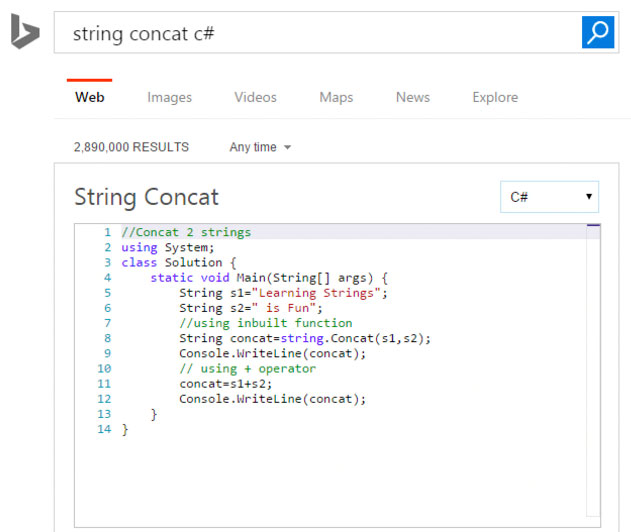 Microsoft's Bing and HackerRank Offer Way to Play with Code
Tuesday, April 12, 2016
by Stuart Parkerson
Microsoft's Bing and HackerRank have partnered to launch a new feature for Bing that allows programmers to find solutions to coding queries directly within the search engine. Instead of searching across multiple websites, developers can now find, edit, and play with coding solutions in real-time without needing an integrated development environment (IDE). The code ...
Read More
---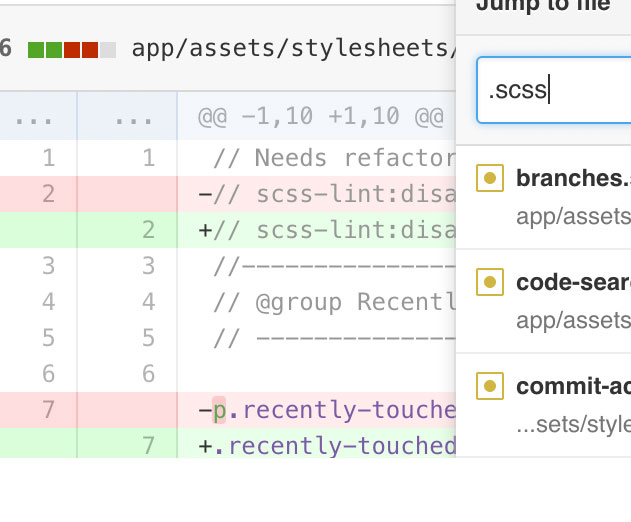 New Tools Make Reviewing Code on GitHub Easier
Wednesday, March 16, 2016
by Stuart Parkerson
GitHub has released several new tools to make it easier to review code on the platform. These and future changes are being introduced to help developers document and understand how and why a codebase has evolved.The new functionality includes: - A way to find what you're looking for faster: You can use the new files list to search by extensions or filter by filenam...
Read More
---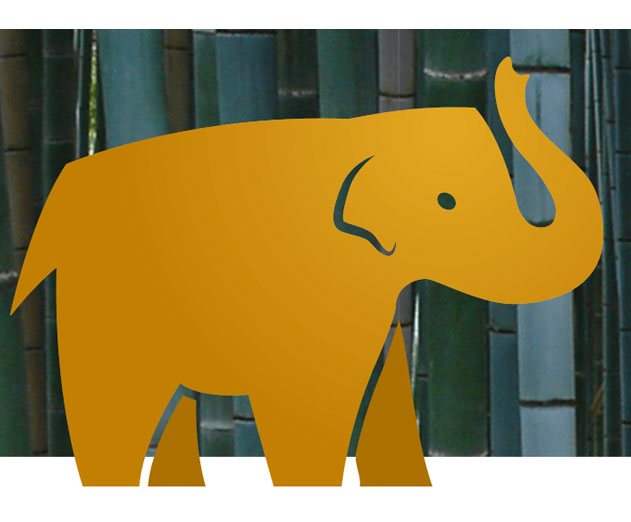 Ceylon 1.2.2 Releases With Fixes and New Features
Saturday, March 12, 2016
by Richard Harris
Ceylon, the modular, statically typed programming language for the Java and JavaScript virtual machines, just released version 1.2.2 with over 70 fixes and additional features.Some of the changes in the new release include: - Complete language specification that defines the syntax and semantics of Ceylon in language accessible to the professional devel...
Read More
---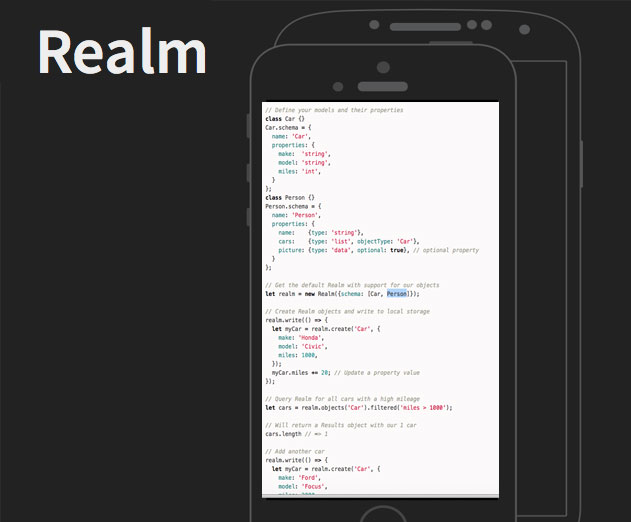 How Realm's New React Native Database Helps Developers
Wednesday, March 02, 2016
by Richard Harris
We recently visited with the Tim Anglade, Realm's VP Product + Marketing & Partnerships to talk about the recent announcement at Facebook's React.js Conference of its new mobile database built specifically for React Native. The new solution is a replacement for SQLite and Core Data which offers a fast database with live objects, change events and support for un...
Read More
---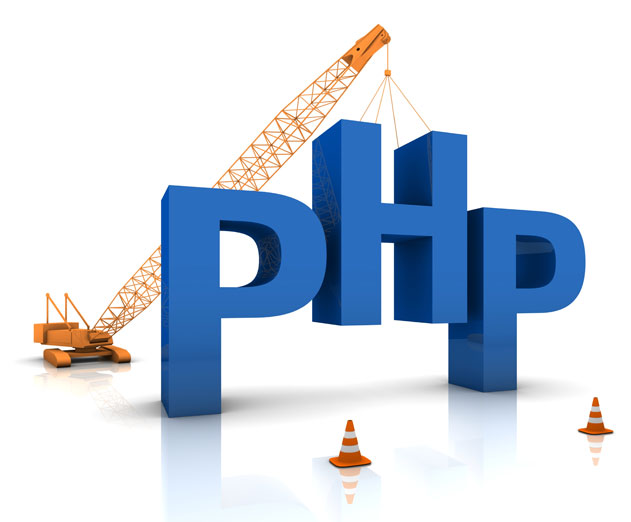 How PHP 7 Fits into SaaS App Development Goals
Saturday, February 27, 2016
by Dan Kuebrich
PHP 7 introduces significant performance improvements that will save you infrastructure dollars and improve your users' wait time, but it also comes with some breaking changes on a range from obvious to subtle. Given the tradeoffs, how should you prioritize a stack update? While PHP 7 promises incredible speed improvements, the best path to optimizing app per...
Read More
---