iot
iot news search results
Developer news items we found relating to iot
35 results
---
RAPIDS data access acceleration comes to MapR

Friday, October 12, 2018 by Christian Hargrave



MapR Technologies, Inc. has announced support within the MapR Data Platform to accelerate data access and production deployments for data science through the RAPIDS open-source software. MapR helps data scientists accelerate the access of required training data by focusing on easing the issues of on-boarding, cleansing, cataloging, and feeding data at high performance t...
---
XPhone uses blockchain to make calls and send messages

Wednesday, October 10, 2018 by Richard Harris



Pundi X says they have created a blockchain-based OS and communication protocol for mobile devices that allows users to make calls, send messages and transmit data via a fully decentralized blockchain network. Powered by Function X, an ecosystem built entirely on and for blockchain, the new mobile phone called 'XPhone' runs on a new transmission...
---
Mobile testing platform Perfecto Mobile is acquired by Perforce

Wednesday, October 10, 2018 by Christian Hargrave



Perforce Software backed by Clearlake Capital Group, L.P., announced it has reached a definitive agreement to acquire Perfecto Mobile. The acquisition augments Perforce's software portfolio with additional capabilities for enterprise DevOps teams to achieve continuous testing at scale across web, mobile and IoT applications. The acquisition is expected to close this...
---
SAP Data Hub launched at SAP TechEd conference

Friday, October 5, 2018 by Christian Hargrave



SAP SE announced the latest release of SAP Data Hub, which helps build agile, data-driven pipeline applications that tap a single, logical data set representing an entire enterprise. The all-in-one data orchestration solution distills business value from all data for operational excellence and digital expansion. The announcement was made at the SAP TechEd conference, be...
---
Blockchain IoT can work to your advantage

Friday, October 5, 2018 by Richard Harris



Why do the words Blockchain and IoT still sound terrifying to some businesses? Maybe it's because Blockchain terminology was made mainstream by Bitcoin, or perhaps it's that IoT sounds immediate security alarms. According to IBM, using Blockchain in asset management, customs declarations, supply chain networks, commercial property leasing, and countless more ...
---
Postman survey finds 66 percent of devs use APIs regularly

Wednesday, October 3, 2018 by Richard Harris



Postman has released its 2018 State of the API Survey. This year's survey was sent to the nearly 5 million worldwide members of the Postman community, to better understand the API developers' workflow, pain points, and perspective for where the API space is headed. Already an essential part of software development for web, IoT, mobile and AI applications,...
---
AI digital voice assistants stops listening as much thanks to Sensory

Friday, September 28, 2018 by Richard Harris



Sensory announced that it has made significant upgrades to the embedded AI in its sixth generation of TrulyHandsfree, boosting the technology's wake word performance and accuracy by more than 65 percent. Additionally, TrulyHandsfree boasts improved deep-neural network training that allows for even better near- and far-field speech recognition performance in all ro...
---
Windows 10 security hygiene is a priority for many says new report

Wednesday, September 26, 2018 by Christian Hargrave



Adaptiva announced the results of its 2018 Enterprise Endpoint Security Survey. The survey showed that security is galvanizing around the move to Windows 10, the operating system that the majority of companies surveyed now run in their organizations. In the survey, over half of respondents indicated that security hygiene is a priority, listing security configuration man...
---
Xpress solution aims to help you create IoT apps faster

Friday, September 21, 2018 by Christian Hargrave



Silicon Labs now offers a new Wireless Xpress solution to help developers get IoT applications connected and running in a day, with no software development necessary. Silicon Labs' Wireless Xpress provides a configuration-based development experience with everything developers need including certified Bluetooth 5 Low Energy (LE) and Wi-Fi modules, integrated proto...
---
Women Who Tech announces top 10 start-up finalists

Thursday, September 20, 2018 by Christian Hargrave



Women Who Tech has announced the 10 finalists for its Women Startup Challenge Europe. Hundreds of women-led startups from 35 countries competed to pitch to investors and tech leaders, including Mitchell Baker, Chairwoman and Co-Founder of Mozilla, Jean-Louis Missika, Deputy Mayor of Paris, Fatou Diagne, Partner and Cofounder at Bootstrap Europe, Julien Quintard, Managin...
---
Watch your step at Fog World Congress 2018

Wednesday, September 19, 2018 by Richard Harris



When you arrive at Fog World Congress 2018, watch out for the robots. Autonomous mapping robots will be traversing and mapping the venue floor in real-time for conference attendees. It's fog in action, designed to validate that fog computing systems from various domains can communicate, explained conference organizers. Scheduled for October 1-3 in San Francisco...
---
IoT security standards to come with Sprint Curiosity IoT

Tuesday, September 18, 2018 by Richard Harris



Sprint has unveiled the Curiosity IoT platform, a new standard in how IoT is managed and secured. Enterprises will now be able to manage IoT devices and connectivity over the air across multiple SIM profiles. Intelligence from device data will be generated instantly through the dedicated, distributed and virtualized core, built together with the new operating system. An...
---
Edge computing research reveals key nuances

Thursday, September 13, 2018 by Richard Harris



In early 2018, the AT&T Foundry launched an edge computing test zone in Palo Alto, CA to experiment with emerging applications upon this new network infrastructure paradigm. Edge computing is the act of moving storage and processing capabilities to the perimeter of the network - or geographically closer to the end-user. As next-gen applications require increasing pr...
---
Free mobile maps and traffic tiles for developers from new TomTom SDK

Thursday, September 6, 2018 by Richard Harris



When Google Maps increased the prices developers have to pay for the privlage of using them, many a developer went scurrying to find alternatives because even though there is a bit of "credit" they apply to your account, charges climb very quickly. But at TechCrunch Disrupt SF, TomTom has announced that it will offer free maps and traffic tiles on its ...
---
IoT dedicated network and OS coming from Sprint and Ericsson

Tuesday, September 4, 2018 by Richard Harris



Sprint and Ericsson have announced a global relationship to build a distributed and virtualized core network dedicated specifically to IoT (Internet of Things), in addition to a world-class IoT operating system. This new environment, which is purpose-built for the future of IoT, is designed to create an optimal flow of device data, enabling immediate, actionable intelli...
---
Estimote LTE Beacons hit the market

Tuesday, August 28, 2018 by Richard Harris



Estimote, Inc. was founded in 2012 by Jakub Krzych and Lukasz Kostka, and in 2013, they launched their first product, the Estimote Bluetooth Beacons compatible with iBeacon. Since then, Estimote has built a community of 150,000 developers worldwide - all using their SDK and Beacons to build incredible real-world interfaces that dovetail app experiences with your su...
---
Merged mining partnership between Bitmain and Elastos

Tuesday, August 28, 2018 by Christian Hargrave



Elastos (ELA) announced a merged mining partnership with Bitmain Technologies. The merged mining partnership means that for miners and future users of the smart web platform, it guarantees the security of the Bitcoin network by sharing its hashpower. Merged mining allows Bitcoin (BTC) and the ELA coin to be mined simultaneously and more efficiently, and conserves energy...
---
Higher GPU performance from new eSOMiMX6PLUS IoT board

Friday, August 10, 2018 by Christian Hargrave



e-con Systems Inc. announces the launch of its eSOMiMX6PLUS System-on-module. The eSOMiMX6PLUS System-On-Module is based on NXP's i.MX6 QuadPlus processor family. e-con Systems already has dozens of customers in mass production using computer on modules, such as the eSOMiMX7, eSOMiMX6-micro, eSOMTK1, eSOMiMX6, eSOM3730 and eSOM270. eSOMiMX6PLUS is a ready to us...
---
Soracom aims to simplify IoT with two new services

Thursday, August 2, 2018 by Richard Harris



Soracom, Inc. announced the release of its Krypton service, which helps simplify and lower the cost to securely provision connected devices in the field. Krypton uses SIM authentication to identify each unique device the first time it is connected to a cloud service. This allows shipment of devices with a common firmware image to end customers, who can then add un...
---
Acumos AI Challenge sponsors to give out $100k in prizes

Thursday, July 26, 2018 by Richard Harris



AT&T and Tech Mahindra have announced that they will be sponsoring the Acumos AI Challenge, an open source developer competition that seeks innovative artificial intelligence (AI) solutions. Working with The Linux Foundation, the companies encourage students, developers and data scientists to submit their ground-breaking AI solutions for the chance to win prize m...
---
Mobile monetization benchmark report drops by SOOMLA

Tuesday, July 24, 2018 by Richard Harris



SOOMLA released the second part in their Monetization Benchmarks series for Q2. The report provides an in-depth comparison of Monetization levels collected from hundreds of apps and a ranking of monetization providers in the mobile industry. The majority of mobile apps already utilize advertising as a monetization channel. However most publishers only know the averag...
---
Geo-data analysis and storage optimization enhanced by HarperDB

Wednesday, July 18, 2018 by Christian Hargrave



HarperDB has new features that allow real-time geo-analysis, storage optimization for edge devices and the ability to run massive data analysis. As a result, they say companies tackling complex IoT projects can achieve a more intelligent edge without incurring further storage or hardware costs. HarperDB features include: Geographical Data Analysis: HarperDB'...
---
Open source IT automation solution from Red Hat gets an update

Wednesday, July 18, 2018 by Christian Hargrave



Red Hat, Inc. announced the general availability of Red Hat Ansible Engine 2.6, the latest release of its agentless open source IT automation solution. Red Hat Ansible Engine 2.6 adds new content for automating across hybrid and multi-cloud environments, along with simplified connections to network APIs and updates for Ansible deployments overseeing Windows environments...
---
The network is now open for developers

Monday, July 9, 2018 by Kanwal Sarwar



A year ago, Cisco launched the most ambitious network re-think: the intent-based networking offering, Cisco DNA, and its centerpiece control software, DNA Center. It treats every network device - be it wired, wireless, or wide-area - as part of a unified fabric, giving IT a simpler, more cost-effective way to take control of one of their businesses' most valuable ...
---
MongoDB World 2018 and everything you need to know

Monday, July 2, 2018 by Richard Harris



At MongoDB World 2018, MongoDB made several major product announcements that the company says is "expanding on their presence in the database market." Nearly every company is focused on using software for a competitive advantage. The company says that with their latest enhancements database platform, "it enables a competitive advantage for thousands of cu...
---
The OpenFog Reference Architecture gets the IEEE stamp

Thursday, June 28, 2018 by Richard Harris



The OpenFog Consortium's OpenFog Reference Architecture for fog computing has been adopted as an official standard by the IEEE Standards Association (IEEE-SA). The new standard, known as IEEE 1934, relies on the reference architecture as a universal technical framework that enables the data-intensive requirements of the Internet of Things (IoT), 5G and artificial ...
---
Ubuntu 16.04 LTS is now certified for Intel NUC

Tuesday, June 26, 2018 by Richard Harris



Ubuntu 16.04 LTS has announced that it is is now certified on selected Intel NUC Mini PCs and boards. This partnership between Canonical and Intel is designed to "help guide device manufacturer's and their developers to a smoother path to the development and deployment of IoT devices." Applicable to a range of use cases from digital signage to home enter...
---
Alarm launches home builder program for smart home IoT

Monday, June 25, 2018 by Christian Hargrave



Alarm.com announced a comprehensive home builder program that includes new hardware and service plans designed to facilitate partnerships between home builders and Alarm.com's service provider partners. Home builders can deploy a full-range of Alarm.com's smart home solutions in new communities and model homes while minimizing risks and costs by using the co...
---
IDVoice biometric security update has been released

Friday, June 22, 2018 by Richard Harris



ID R&D released the newest version of its most advanced voice biometric security solution, IDVoice. Additionally, ID R&D is announcing that both IDVoice and its behavioral biometric security solution, IDBehave, are now available on the Samsung SDS Digital Identify Platform. IDVoice is a mobile-optimized voice biometric solution that authenticates users by eva...
---
Machine data and SQL database release from Crate.io

Thursday, June 21, 2018 by Richard Harris



Crate.io announced $11 million in series A funding, along with the commercially-available Crate Machine Data Platform and version 3.0 of the open source CrateDB. The new funding was led by Zetta Venture Partners and Deutsche Invest Equity with participation from Mike Chalfen, Momenta Partners and Charlie Songhurst. Existing investors Draper Esprit, Vito Ventures and Sol...
---
IBM expands of cloud capabilities to 18 new locations

Monday, June 18, 2018 by Christian Hargrave



IBM announced a major expansion of its cloud capabilities with plans to launch 18 new availability zones for the IBM Cloud across North America, Europe and Asia-Pacific. "The world's biggest companies work with IBM to migrate them to the cloud because we know their technology and unique business needs as they bridge their past with the future," sa...
---
The first blockchain based smartphone coming to the US

Monday, June 18, 2018 by Richard Harris



An Android-based dual SIM smartphone developed by Pras Michel, in partnership with IoT device company Borqs Technologies, will be offered through a new tech platform, Blacture. The branded, 5.99 inch smartphone device - called MOTIF - will be available later in 2018 and exclusively on blacture.com. The phone features a blockchain-based platform that will be "the fi...
---
mWallet 2GO is a new mobile wallet system for IoT and more

Friday, June 8, 2018 by Richard Harris



Need a payment solution for your OEM wearable, mobile, or IOT device? NXP Semiconductors N.V. just announced the launch of its new mWallet 2GO, a white label wallet service developed on the NXP Secure Service 2GO Platform. The payment solution is designed to ease development, reduce cost, and accelerate time-to-market for OEMs (Original Equipment Manufacturers...
---
Key takeaways from CA Technologies Built to Change Summit 2018

Friday, June 8, 2018 by Christian Hargrave



The CA Technologies' 2nd annual Built to Change Summit(BTC) lead to the release of a whole bunch of exciting new technology and research projects pertaining to DevOps, GDPR regulations, Agile project management, and more. The overall theme of the event being to make their development platforms "frictionless" for their users, allowing them to create and...
---
Artificial Intelligence in the public and private sectors

Thursday, June 7, 2018 by Richard Harris



You're not the only one nervous about AI -in light of rapid AI growth and adoption, the U.S. Government recently held three Subcommittee Meetings designed to understand the implications posed by the widespread adoption of AI technology in the public and private sectors. So why is the US Government concerned about AI in society, and what role should it be considering...
---
Featured Stories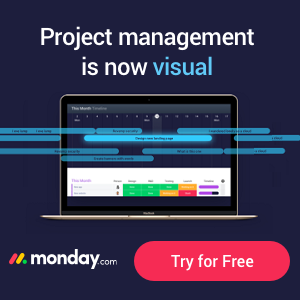 Stay Updated
Sign up for our newsletter for the headlines delivered to you
SuccessFull SignUp