iot
iot news search results
Developer news items we found relating to iot
75 results
---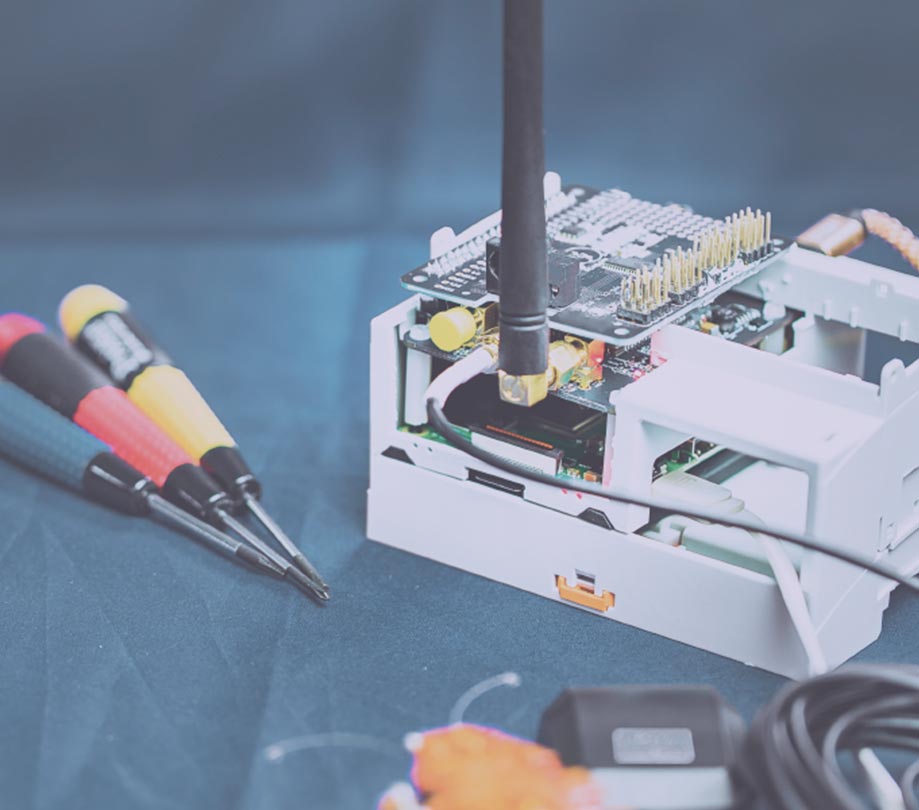 Geo-data analysis and storage optimization enhanced by HarperDB

Wednesday, July 18, 2018 by Christian Hargrave



HarperDB has new features that allow real-time geo-analysis, storage optimization for edge devices and the ability to run massive data analysis. As a result, they say companies tackling complex IoT projects can achieve a more intelligent edge without incurring further storage or hardware costs. HarperDB features include: Geographical Data Analysis: HarperDB'...
---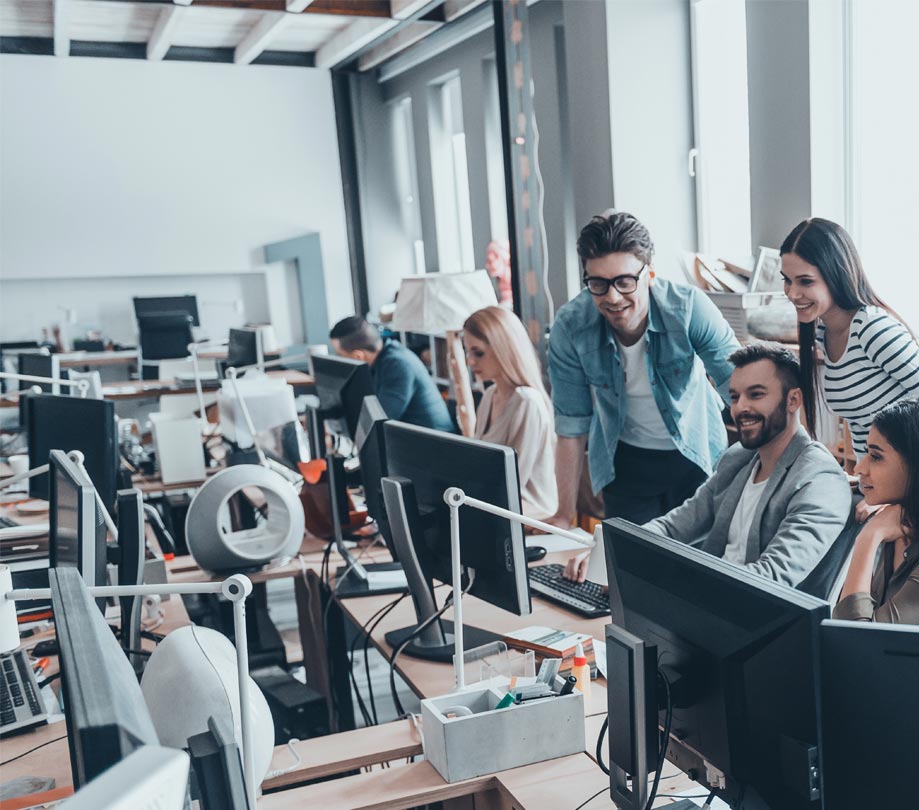 Open source IT automation solution from Red Hat gets an update

Wednesday, July 18, 2018 by Christian Hargrave



Red Hat, Inc. announced the general availability of Red Hat Ansible Engine 2.6, the latest release of its agentless open source IT automation solution. Red Hat Ansible Engine 2.6 adds new content for automating across hybrid and multi-cloud environments, along with simplified connections to network APIs and updates for Ansible deployments overseeing Windows environments...
---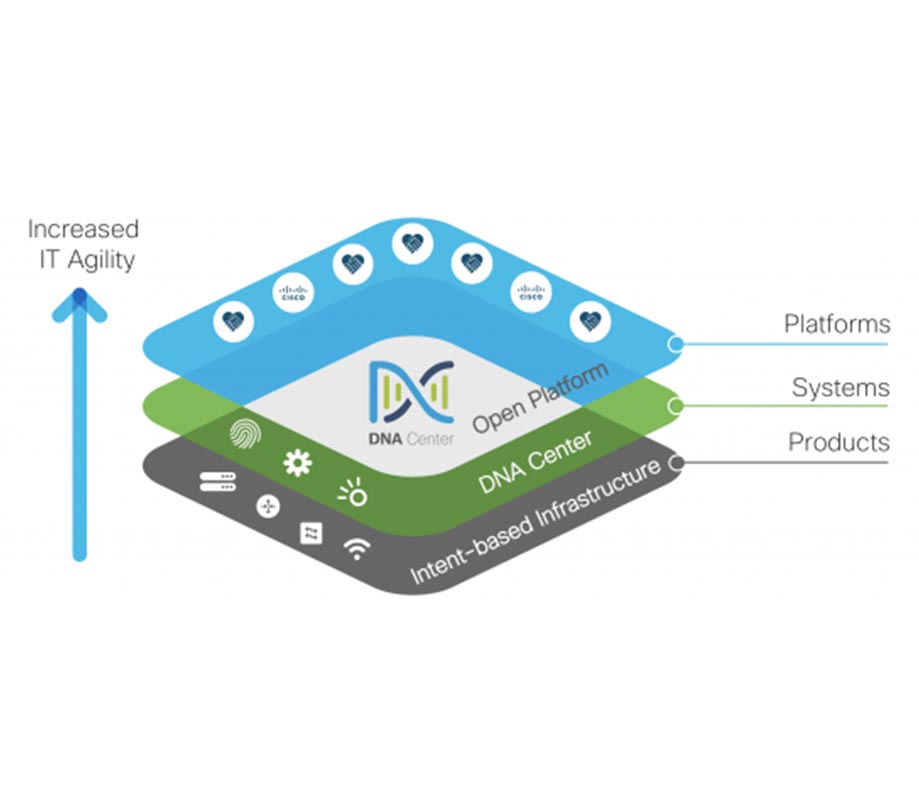 The network is now open for developers

Monday, July 9, 2018 by Kanwal Sarwar



A year ago, Cisco launched the most ambitious network re-think: the intent-based networking offering, Cisco DNA, and its centerpiece control software, DNA Center. It treats every network device - be it wired, wireless, or wide-area - as part of a unified fabric, giving IT a simpler, more cost-effective way to take control of one of their businesses' most valuable ...
---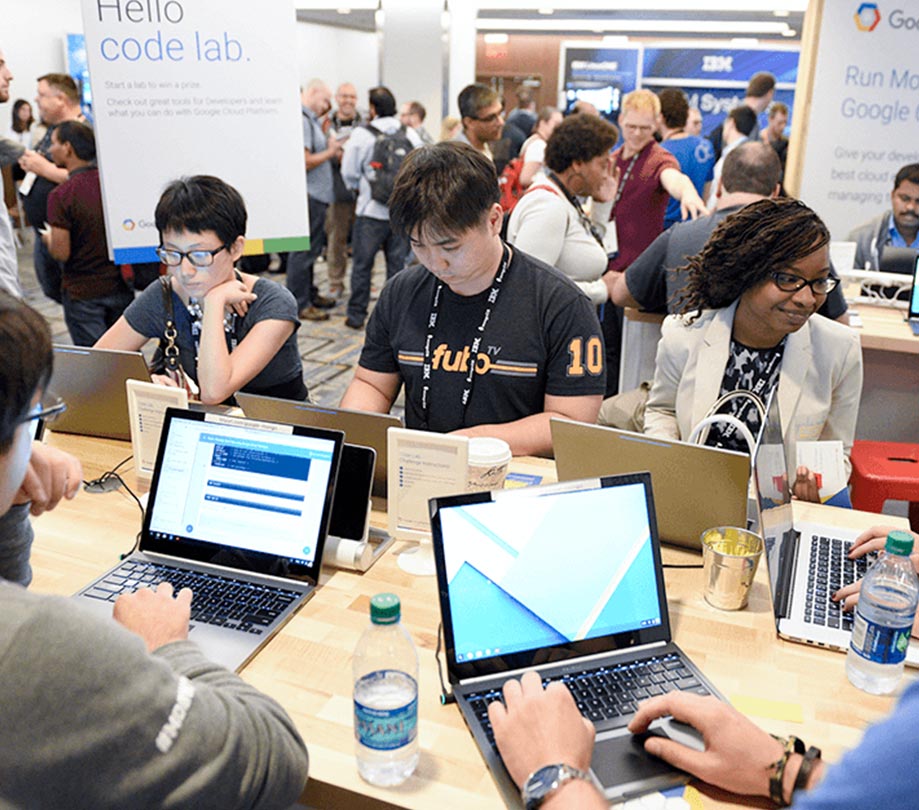 MongoDB World 2018 and everything you need to know

Monday, July 2, 2018 by Richard Harris



At MongoDB World 2018, MongoDB made several major product announcements that the company says is "expanding on their presence in the database market." Nearly every company is focused on using software for a competitive advantage. The company says that with their latest enhancements database platform, "it enables a competitive advantage for thousands of cu...
---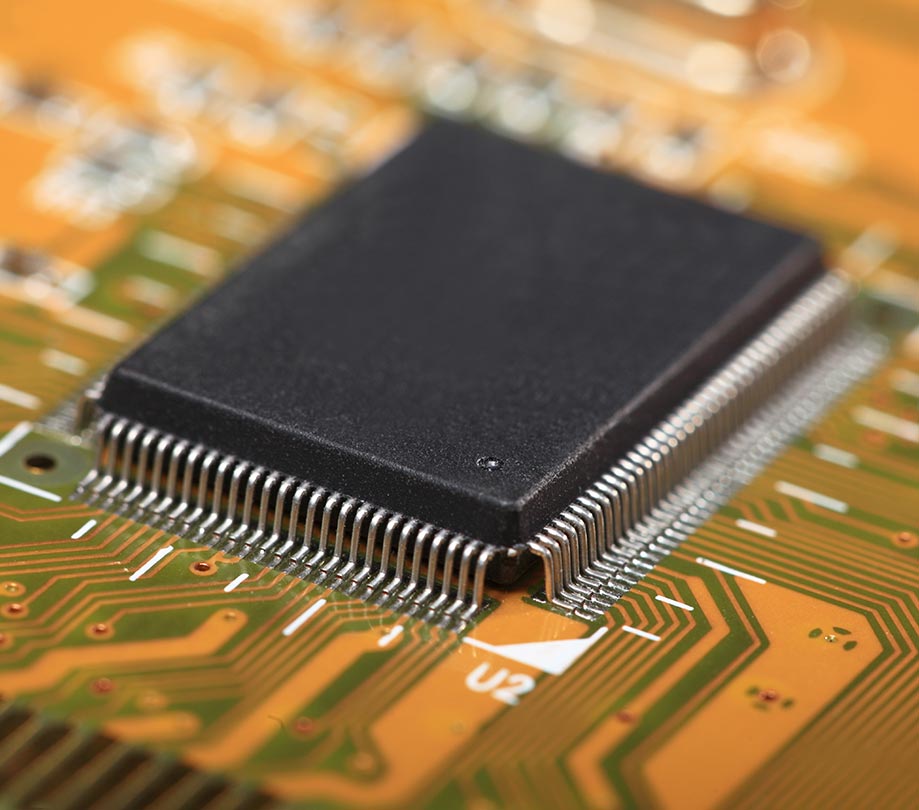 The OpenFog Reference Architecture gets the IEEE stamp

Thursday, June 28, 2018 by Richard Harris



The OpenFog Consortium's OpenFog Reference Architecture for fog computing has been adopted as an official standard by the IEEE Standards Association (IEEE-SA). The new standard, known as IEEE 1934, relies on the reference architecture as a universal technical framework that enables the data-intensive requirements of the Internet of Things (IoT), 5G and artificial ...
---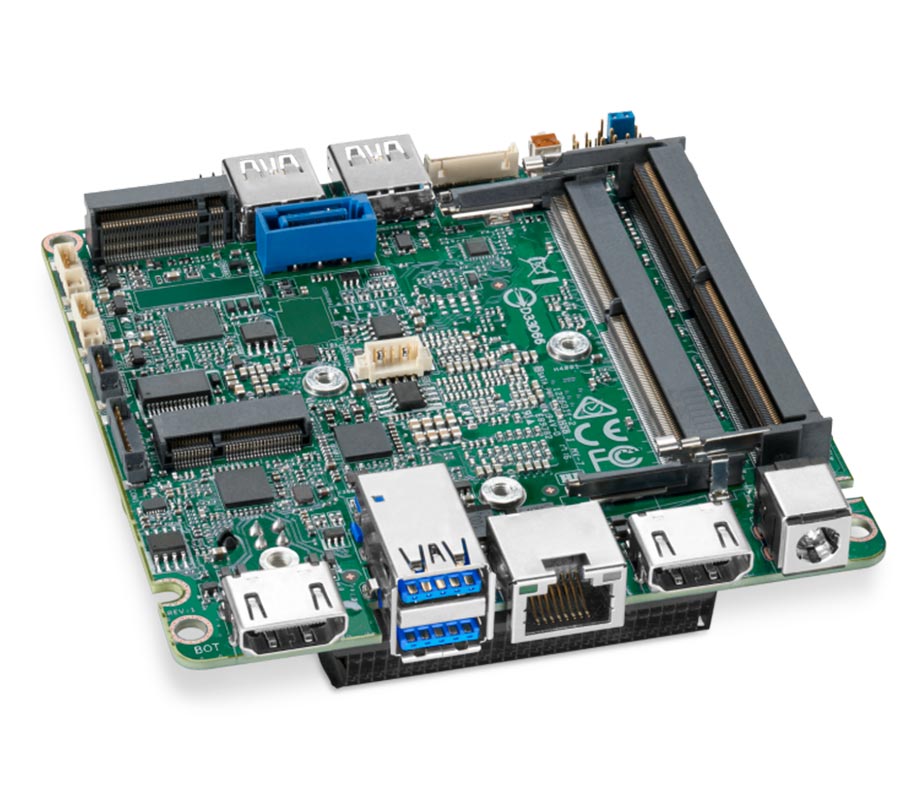 Ubuntu 16.04 LTS is now certified for Intel NUC

Tuesday, June 26, 2018 by Richard Harris



Ubuntu 16.04 LTS has announced that it is is now certified on selected Intel NUC Mini PCs and boards. This partnership between Canonical and Intel is designed to "help guide device manufacturer's and their developers to a smoother path to the development and deployment of IoT devices." Applicable to a range of use cases from digital signage to home enter...
---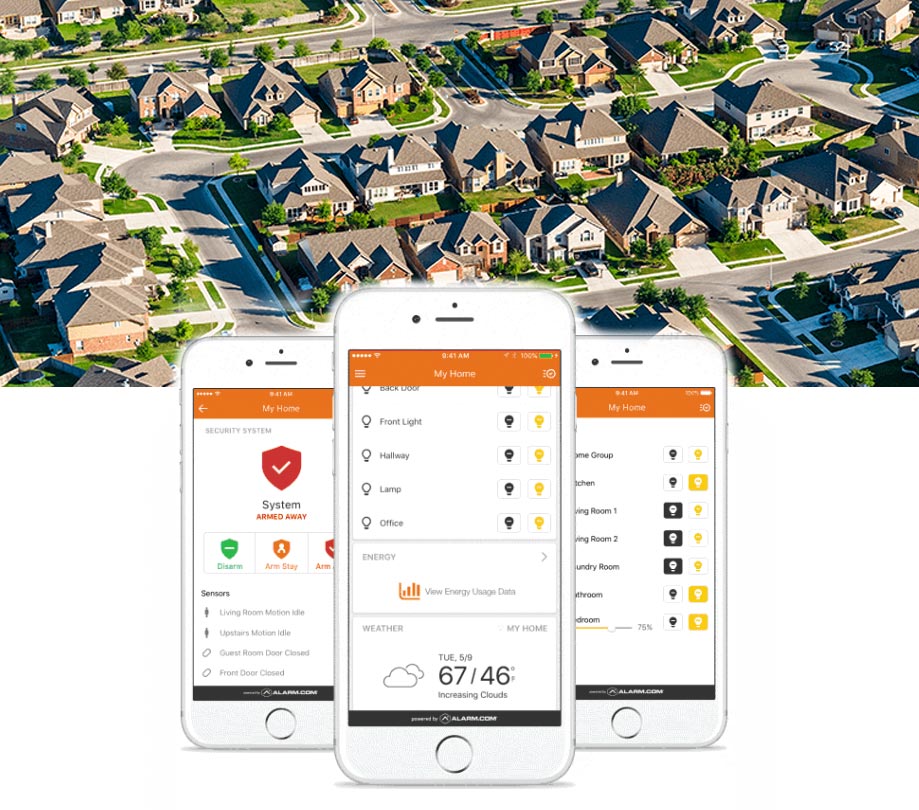 Alarm launches home builder program for smart home IoT

Monday, June 25, 2018 by Christian Hargrave



Alarm.com announced a comprehensive home builder program that includes new hardware and service plans designed to facilitate partnerships between home builders and Alarm.com's service provider partners. Home builders can deploy a full-range of Alarm.com's smart home solutions in new communities and model homes while minimizing risks and costs by using the co...
---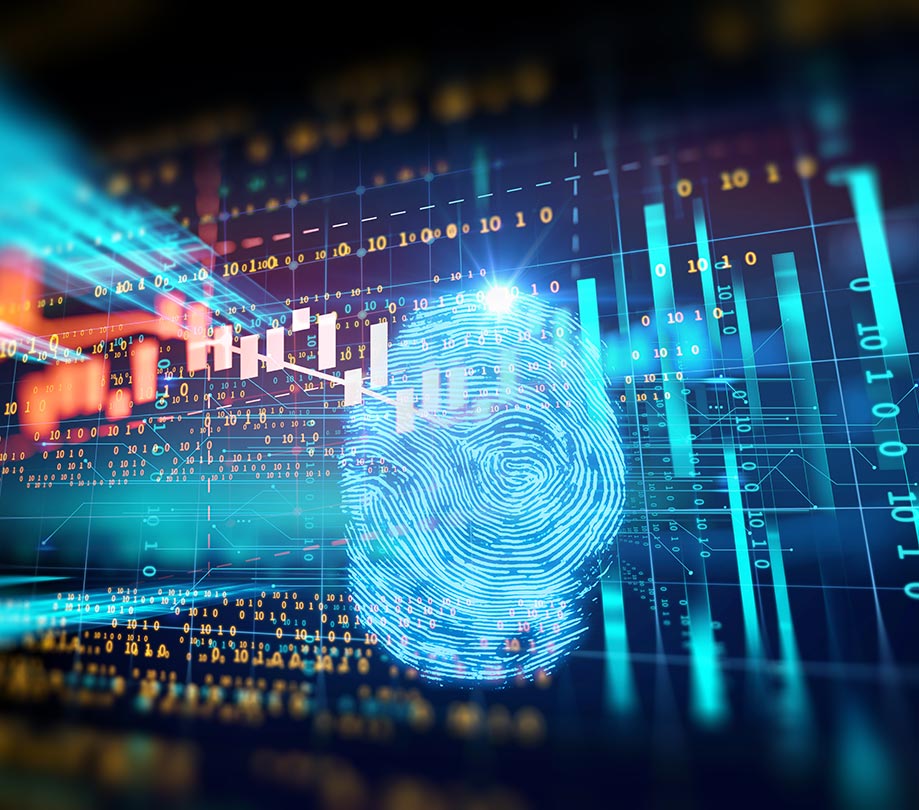 IDVoice biometric security update has been released

Friday, June 22, 2018 by Richard Harris



ID R&D released the newest version of its most advanced voice biometric security solution, IDVoice. Additionally, ID R&D is announcing that both IDVoice and its behavioral biometric security solution, IDBehave, are now available on the Samsung SDS Digital Identify Platform. IDVoice is a mobile-optimized voice biometric solution that authenticates users by eva...
---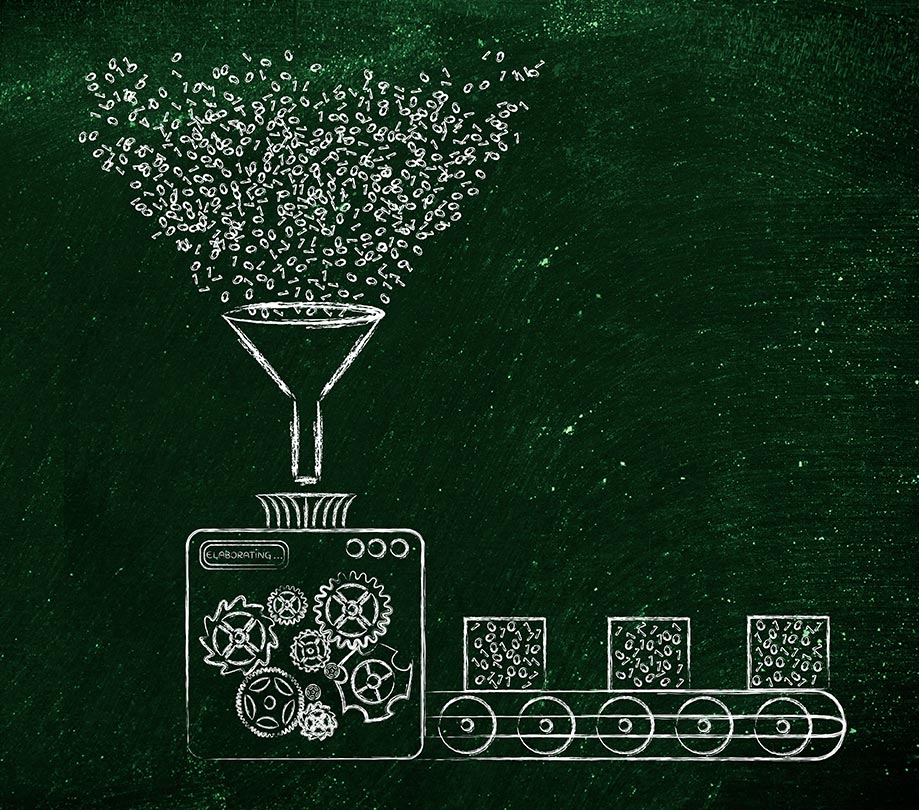 Machine data and SQL database release from Crate.io

Thursday, June 21, 2018 by Richard Harris



Crate.io announced $11 million in series A funding, along with the commercially-available Crate Machine Data Platform and version 3.0 of the open source CrateDB. The new funding was led by Zetta Venture Partners and Deutsche Invest Equity with participation from Mike Chalfen, Momenta Partners and Charlie Songhurst. Existing investors Draper Esprit, Vito Ventures and Sol...
---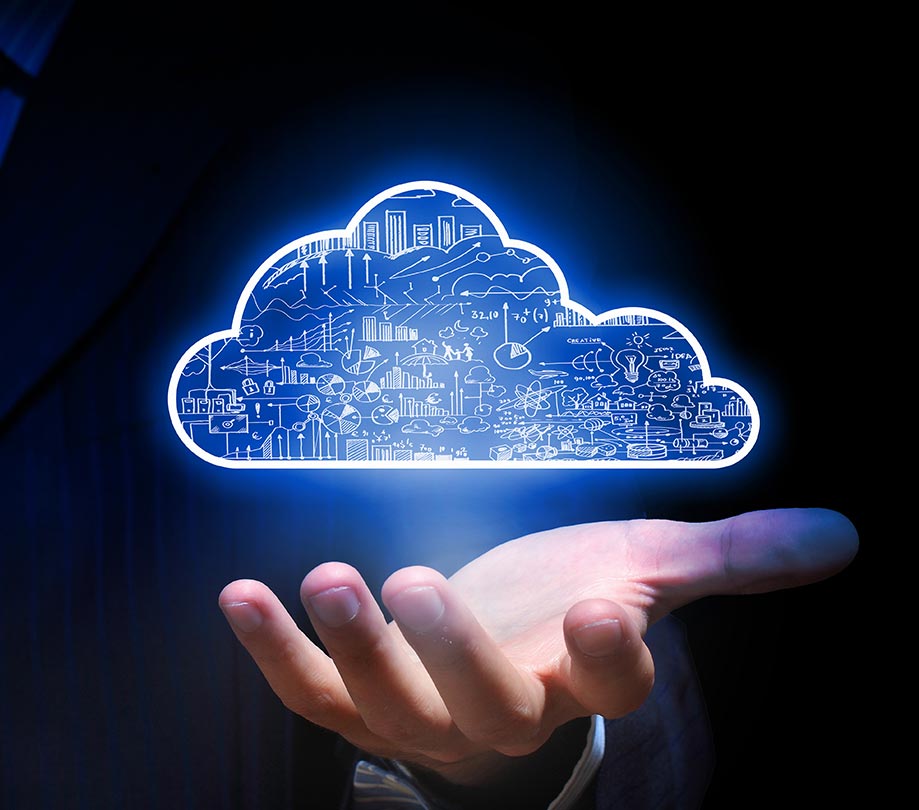 IBM expands of cloud capabilities to 18 new locations

Monday, June 18, 2018 by Christian Hargrave



IBM announced a major expansion of its cloud capabilities with plans to launch 18 new availability zones for the IBM Cloud across North America, Europe and Asia-Pacific. "The world's biggest companies work with IBM to migrate them to the cloud because we know their technology and unique business needs as they bridge their past with the future," sa...
---
The first blockchain based smartphone coming to the US

Monday, June 18, 2018 by Richard Harris



An Android-based dual SIM smartphone developed by Pras Michel, in partnership with IoT device company Borqs Technologies, will be offered through a new tech platform, Blacture. The branded, 5.99 inch smartphone device - called MOTIF - will be available later in 2018 and exclusively on blacture.com. The phone features a blockchain-based platform that will be "the fi...
---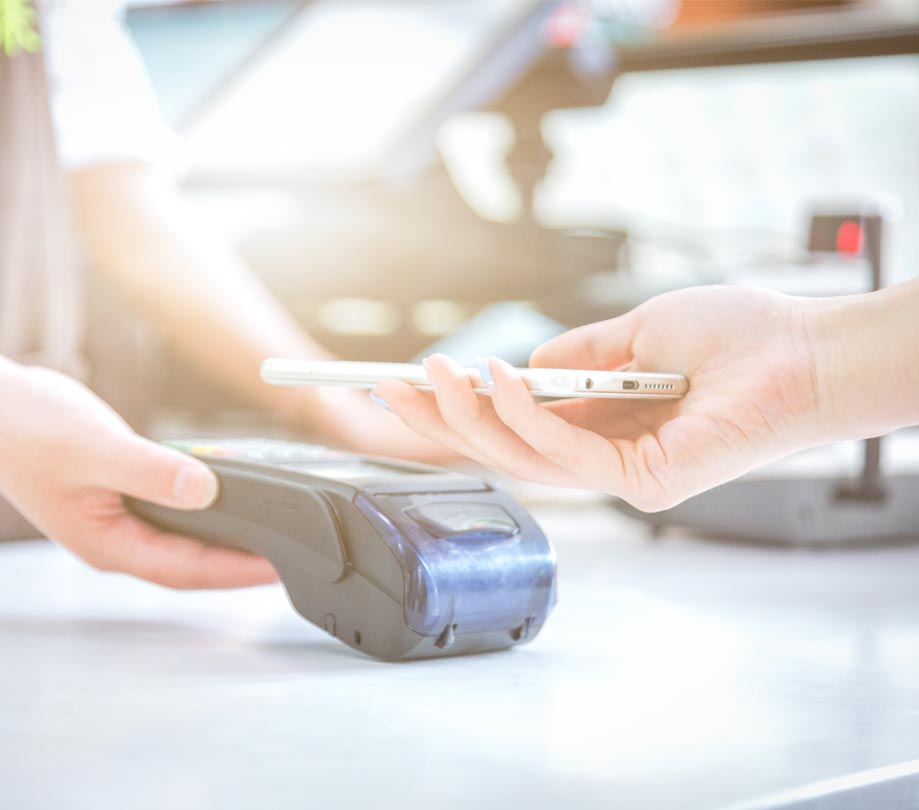 mWallet 2GO is a new mobile wallet system for IoT and more

Friday, June 8, 2018 by Richard Harris



Need a payment solution for your OEM wearable, mobile, or IOT device? NXP Semiconductors N.V. just announced the launch of its new mWallet 2GO, a white label wallet service developed on the NXP Secure Service 2GO Platform. The payment solution is designed to ease development, reduce cost, and accelerate time-to-market for OEMs (Original Equipment Manufacturers...
---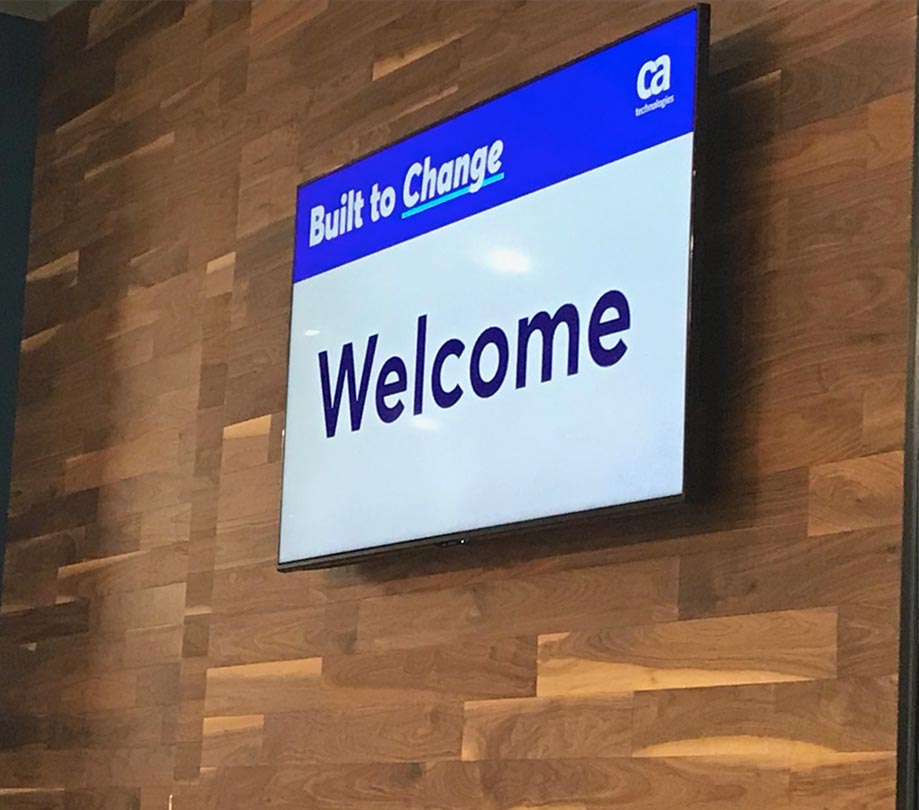 Key takeaways from CA Technologies Built to Change Summit 2018

Friday, June 8, 2018 by Christian Hargrave



The CA Technologies' 2nd annual Built to Change Summit(BTC) lead to the release of a whole bunch of exciting new technology and research projects pertaining to DevOps, GDPR regulations, Agile project management, and more. The overall theme of the event being to make their development platforms "frictionless" for their users, allowing them to create and...
---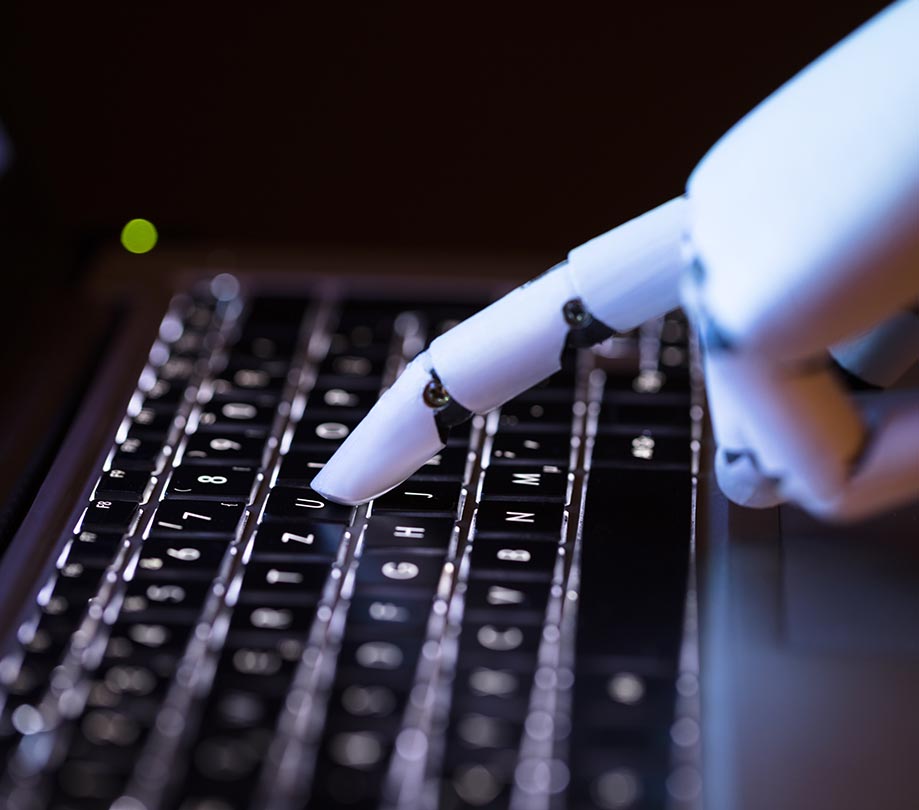 Artificial Intelligence in the public and private sectors

Thursday, June 7, 2018 by Richard Harris



You're not the only one nervous about AI -in light of rapid AI growth and adoption, the U.S. Government recently held three Subcommittee Meetings designed to understand the implications posed by the widespread adoption of AI technology in the public and private sectors. So why is the US Government concerned about AI in society, and what role should it be considering...
---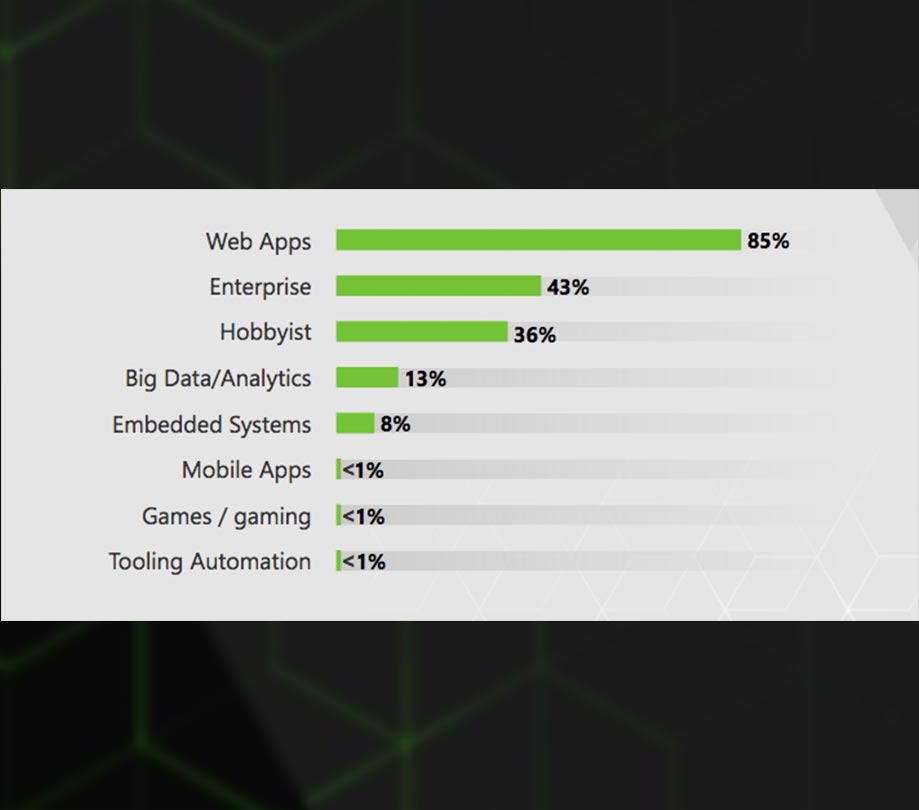 Node.js developer survey reveals unique environment insights

Tuesday, June 5, 2018 by Richard Harris



The Node.js Foundation announced the availability of its Node.js User Survey Report. Key findings of the survey reveal the benefits of Node.js expand over time, resulting most often in improved developer productivity and satisfaction and reduced development costs. Containers and cloud-native computing are on the rise with 58% of overall users noting they using Kubernete...
---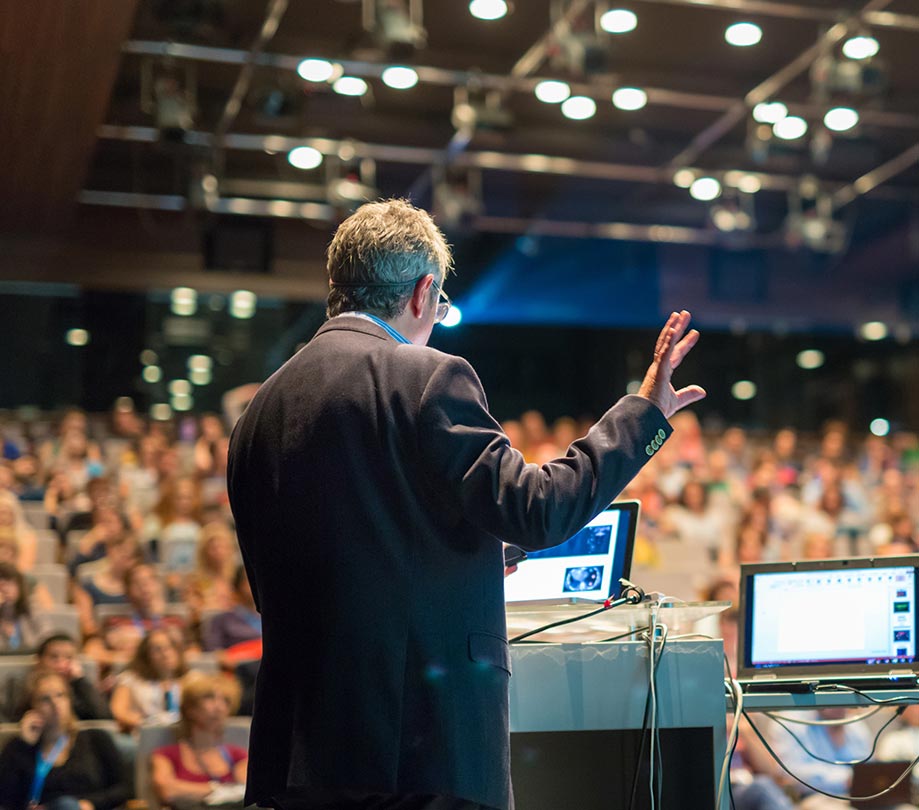 Built to Change Summit hosted by CA happening tomorrow

Monday, June 4, 2018 by Richard Harris



CA Technologies' (CA) will host its second annual Built to Change Summit on Tuesday, June 5th - and we'll be there! Held at its innovation and engineering hub in Santa Clara, the event brings together influential technology media and analysts from around the world with the company's executive team and customers to discuss how organizations can win in the next wave of in...
---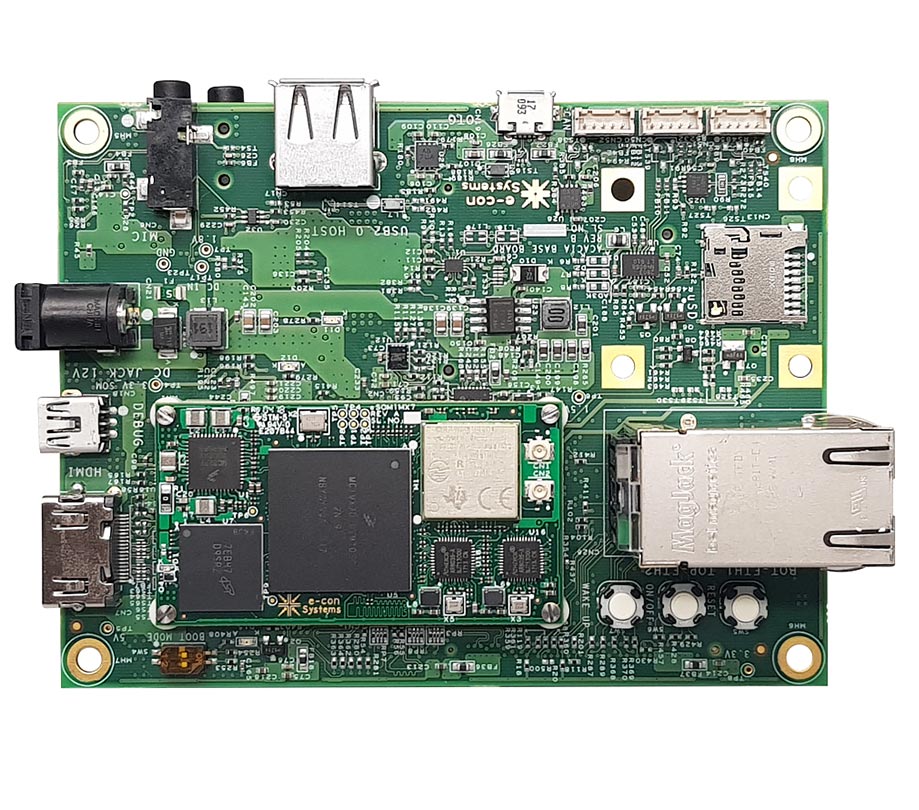 eSOMiMX7 System on Module has been released

Wednesday, May 23, 2018 by Christian Hargrave



e-con Systems Inc. announced the release of its eSOMiMX7 System on Module. The eSOMiMX7 is based on NXP/Freescale i.MX7 processor. e-con Systems already has many customers in mass production using system on modules, such as the eSOMiMX6-micro, eSOMiMX6, eSOMTK1 and eSOM3730. To cater to the customer's demand of a small SOM for building IoT Applications, Industrial HMI, ...
---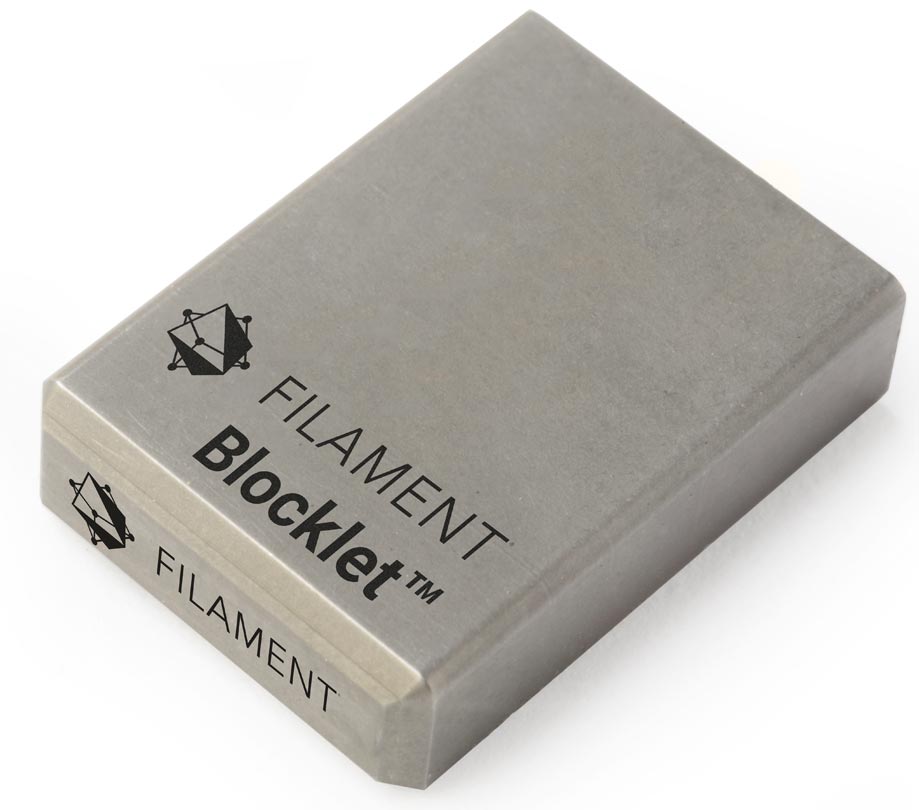 Execute blockchain transactions over USB with Blocklet

Tuesday, May 22, 2018 by Richard Harris



Filament has introduced its latest Blocklet hardware device in a Universal Serial Bus (USB) form factor, designed specifically to enable existing industrial and enterprise machines to securely execute transactions on a blockchain. Because the new device can be used on any system with a USB port, it enables the world's largest companies and established businesses of all ...
---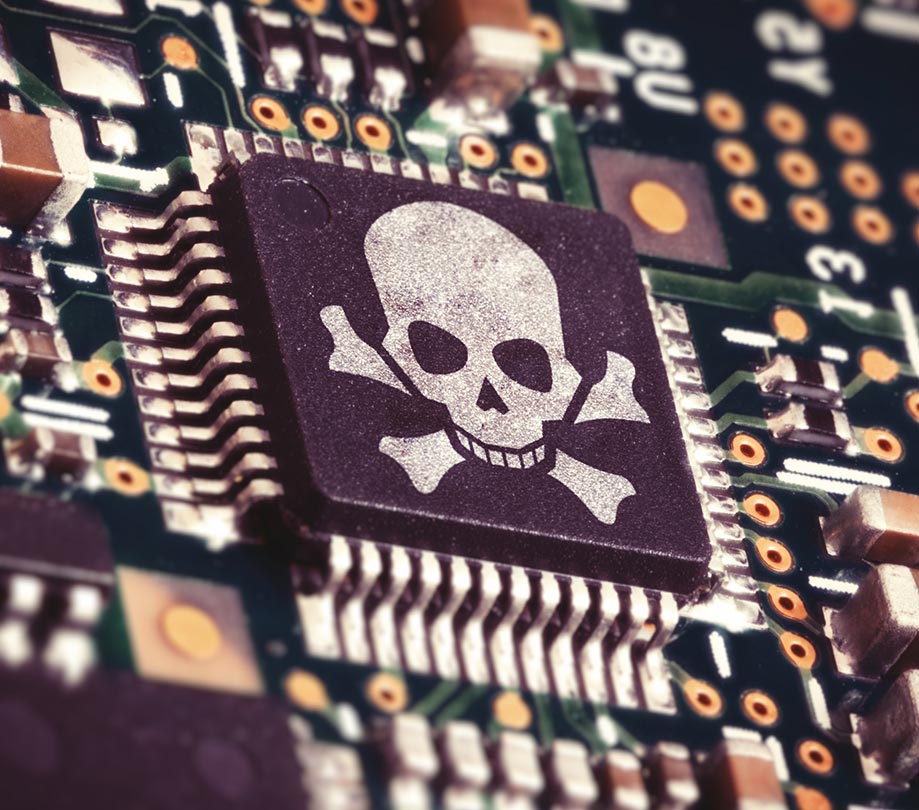 New partnership emerges to simply IoT security

Wednesday, May 16, 2018 by Richard Harris



In an attempt to simplify IoT security when developing, Mocana Corporation has announced that it is partnering with Verizon to integrate Mocana's endpoint security software solution, Mocana TrustPoint, with Verizon's ThingSpace. Mocana TrustPoint, the company's flagship IoT endpoint security solution, provides compliant security that protects more than 100 million ...
---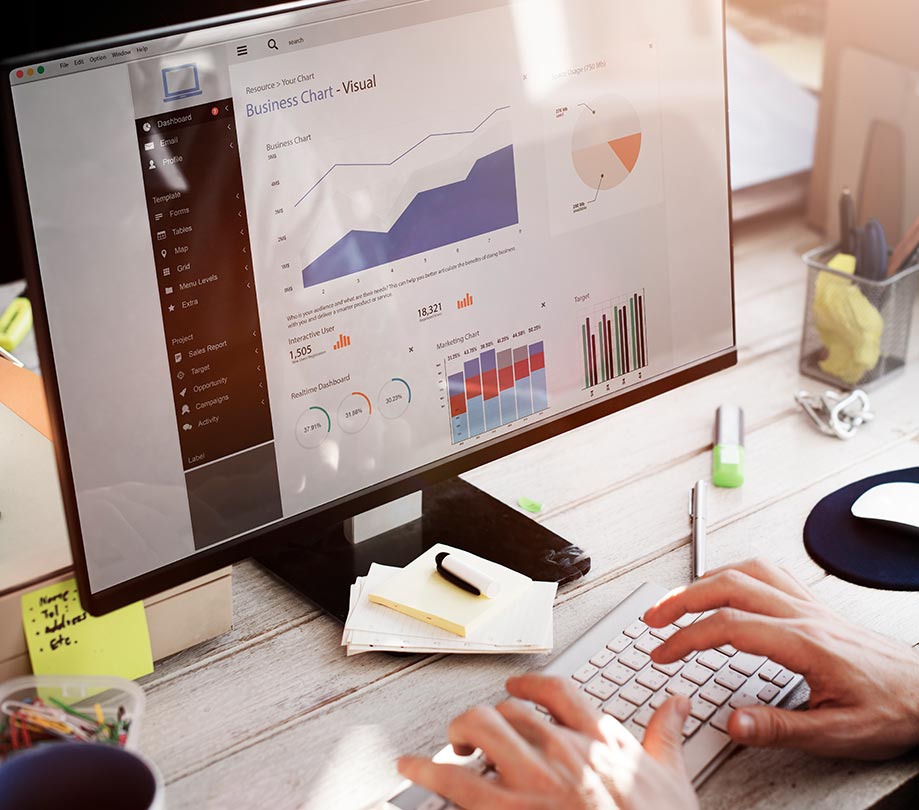 Open source HarperDB database solution studio launched

Wednesday, May 16, 2018 by Richard Harris



The HarperDB database solution (founded in 2017) can be used for IoT project development, app development and enterprise data warehouses. This week at IoT World, they announced the availability of HarperDB Studio - an open source solution (Github download) to bring the company's database solution to end users, DBAs, and data scientists. HarperDB Studio allows organizati...
---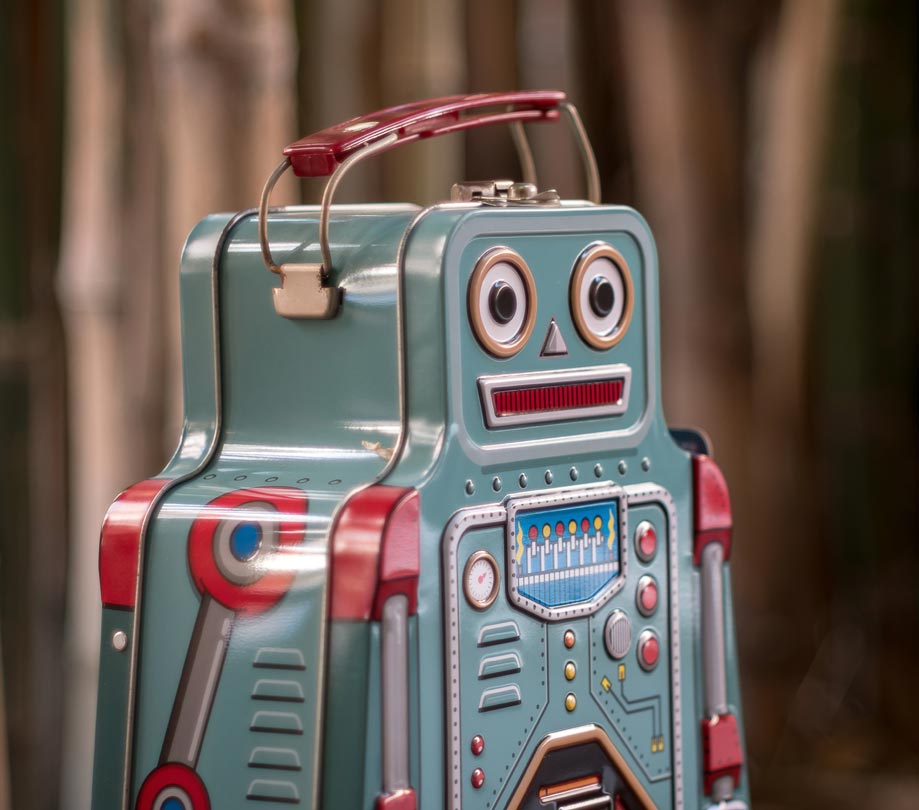 Alternative Google Play app stores to consider

Tuesday, May 15, 2018 by Alex Makarevich



Android is open source, and because of that -app developers can build and deploy an APK file anywhere! There are obvious advantages to deploying into the known Android app stores such as Google Play, and Amazon - mostly in the potential number of impressions and installs your app can receive, because Google play comes as the default app store on most Android devices. Pl...
---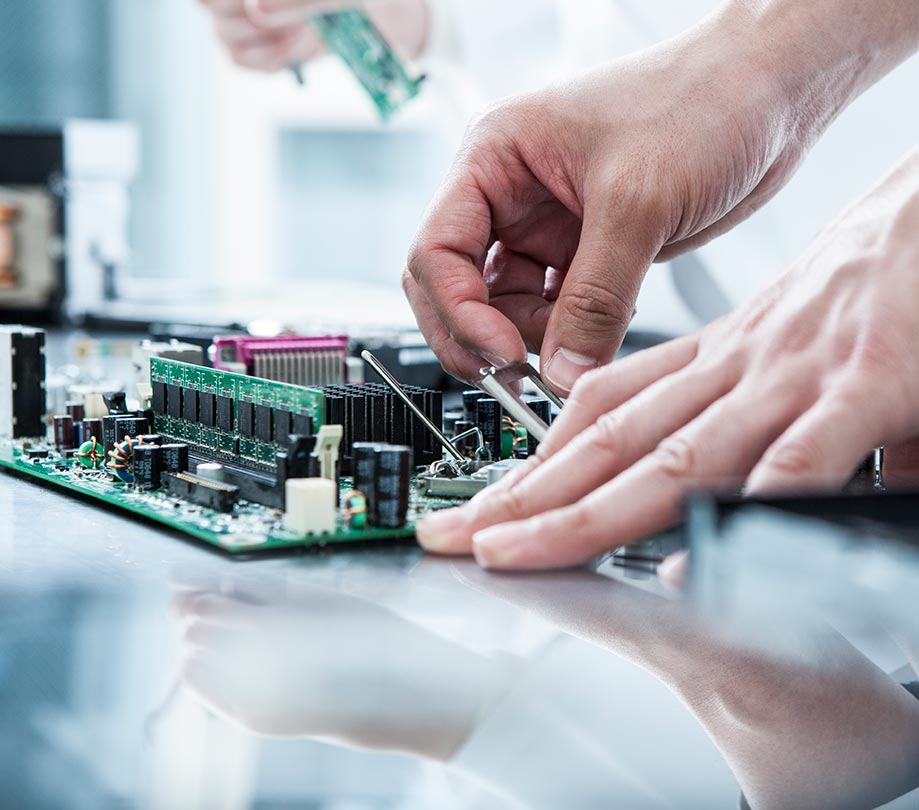 Delivering multiprotocol mesh networking solutions for IoT

Monday, May 14, 2018 by Richard Harris



Wirepas and Silicon Labs have collaborated to create a concurrent multiprotocol switching solution with one ERF32 Wireless Gecko radio, enabling many innovative use cases for connected lighting, smart energy and asset management applications.Together, Wirepas and Silicon Labs are enabling their customers and partners to take advantage of the unique features of Wirepas M...
---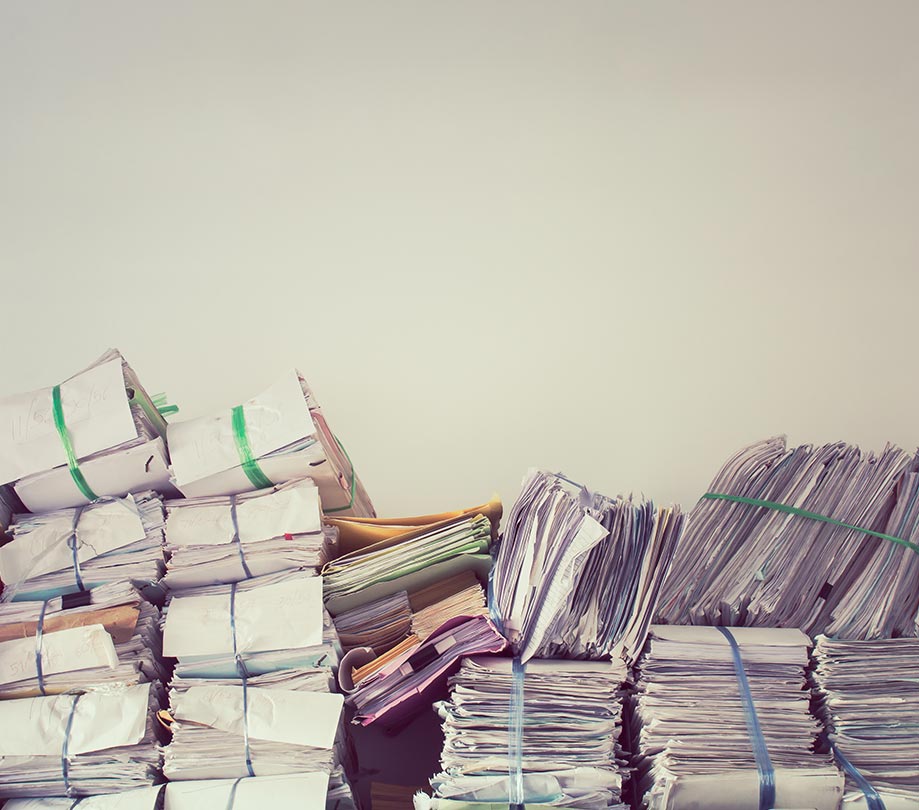 The blockchain approach to data storage problems

Sunday, May 13, 2018 by Pavel Bains



The human race has truly entered the Information Age. Once the epitome of innovation, the floppy disk's performance is now eclipsed by thumbnail-sized SD cards that boast over 500,000x the capacity of the already-ancient technology. Terabyte-denominated drives are becoming the norm, and prefixes like peta-, exa- and zetta- are being used to quantify the mind-boggling am...
---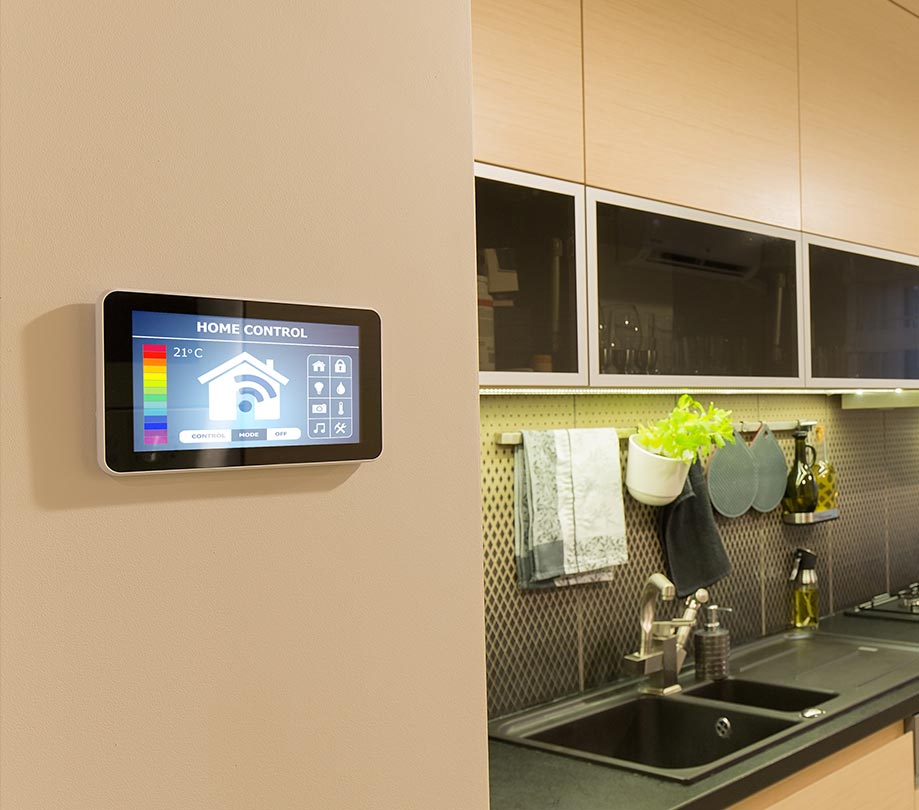 Silicon Valley gets a Tuya Smart AIoT Platform office

Thursday, May 10, 2018 by Christian Hargrave



Tuya Smart is expanding its business with the opening of a U.S. sales and R&D office in Silicon Valley. The company is bringing its one-stop-shop solution to device manufacturers so that any standard 'dumb' device can be transformed into a smart one, ready for production "in less than two weeks.""We are very excited to help U.S. companies build IoT solutions effortl...
---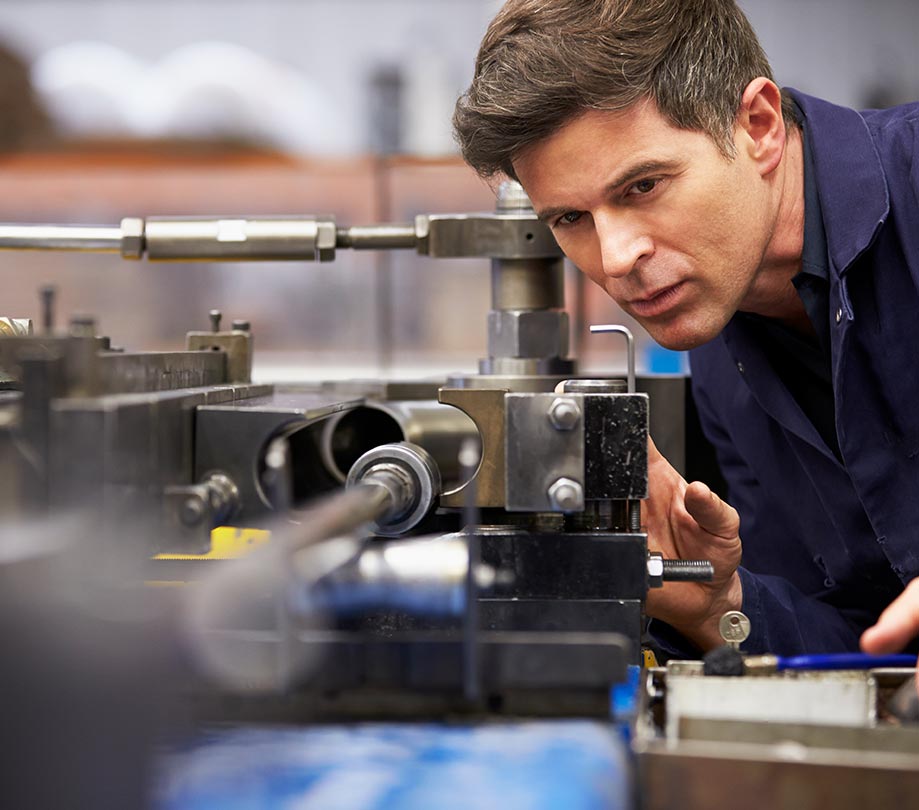 IoT marketplace to get ADLINK thanks to new partnership with Lenovo

Wednesday, May 9, 2018 by Richard Harris



ADLINK Technology, Inc. is teaming with Lenovo to expand ADLINK's reach into the IoT marketplace while enhancing Lenovo's integrated hardware/software solution offerings. Through this new partnership, Lenovo's OEM Solutions business will expand its portfolio of products with ADLINK-provided embedded PC solutions and services.ADLINK offers a variety of technology buildin...
---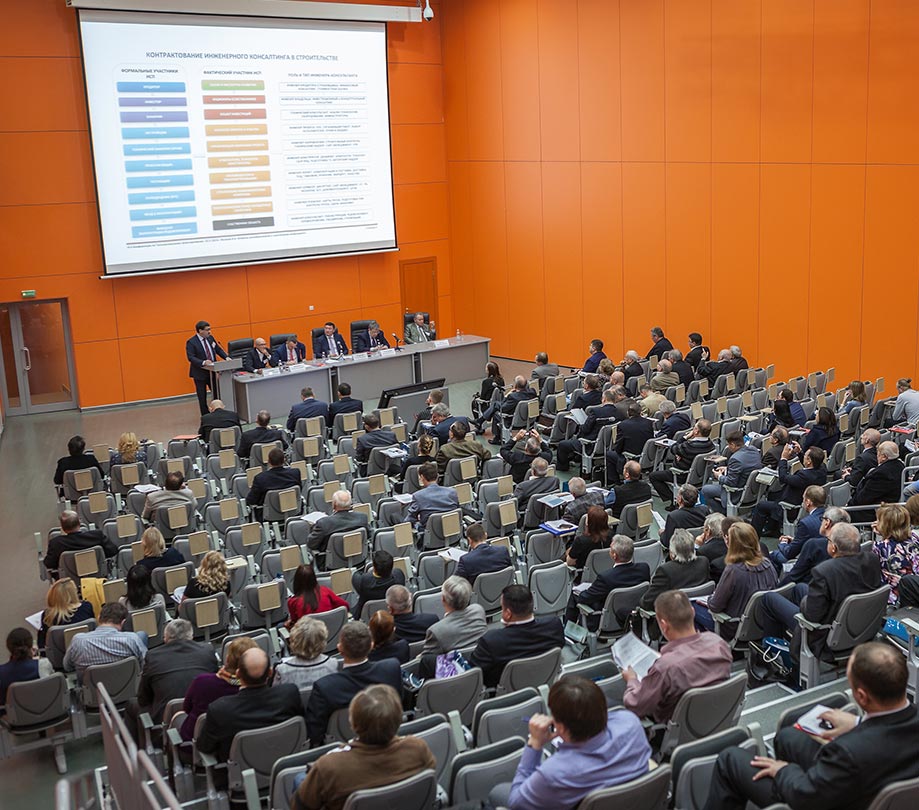 InfluxData steps up speaking engagements

Wednesday, May 9, 2018 by Christian Hargrave



Metrics, events, and other time-based data are being generated at an exponential rate, as there is a growing requirement for analyzing today's complex environments in today's age of instrumentation. The InfluxData Platform provides a comprehensive set of tools and services to accumulate metrics and events data, analyze the data, and act on the data via powerful visualiz...
---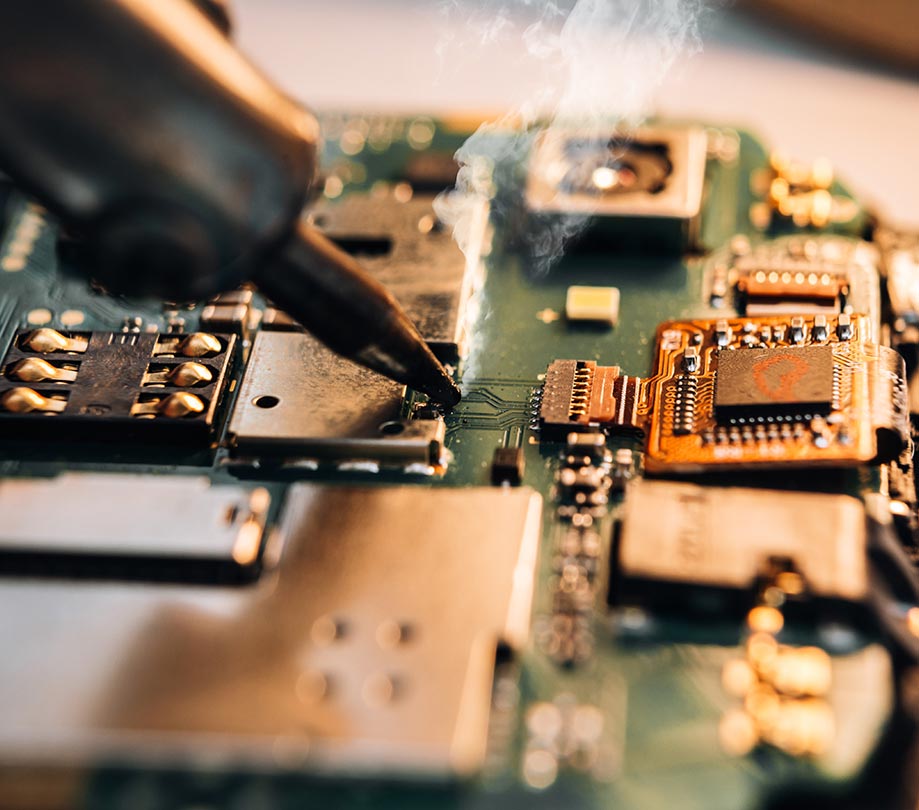 ESNC to give awards for using Galileo compatible chipsets

Wednesday, May 9, 2018 by Christian Hargrave



Navigation information has become an essential part of our daily lives. Thus, the priorities are shifting from the deployment of infrastructure to service delivery across the globe. This source of positioning data offers a manifold platform for all kinds of solutions.Currently, 95 percent of chipsets on the market are compatible with Galileo, the European Global Satelli...
---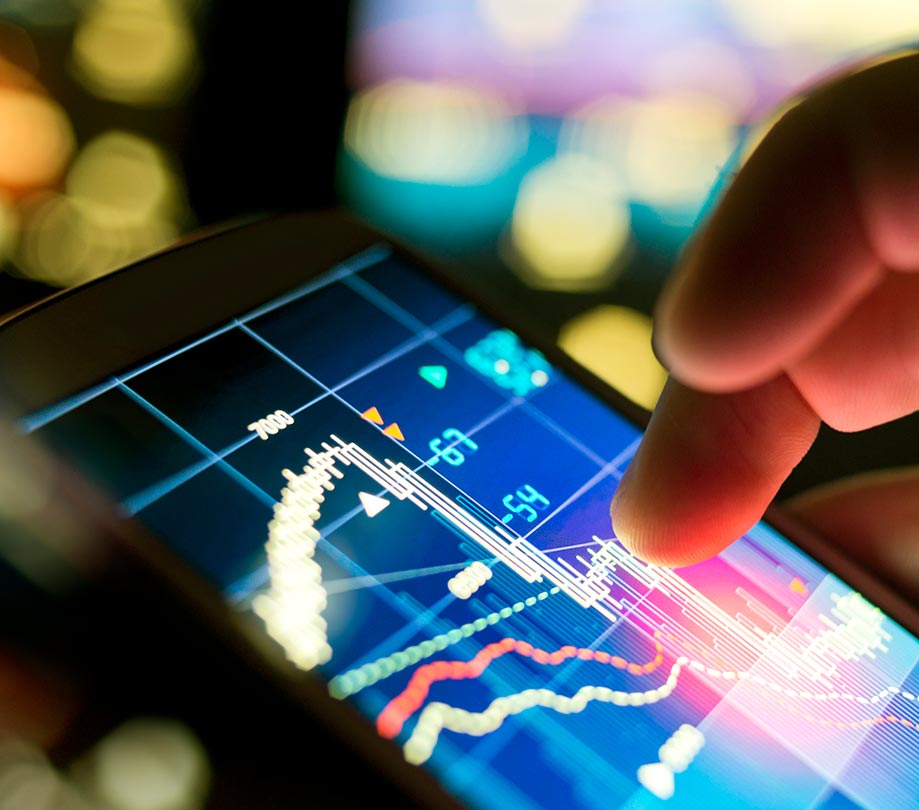 Azure and Unravel boost Big Data in the Cloud

Monday, May 7, 2018 by Christian Hargrave



Unravel Data announced that it has integrated with Microsoft Azure to improve performance and reliability for Big Data workloads in the cloud. Unravel's APM platform will be available on the Microsoft Azure Marketplace, enabling Azure customers to analyze, troubleshoot and optimize their Big Data deployments with a full-stack solution. As a result, enterprises will gain...
---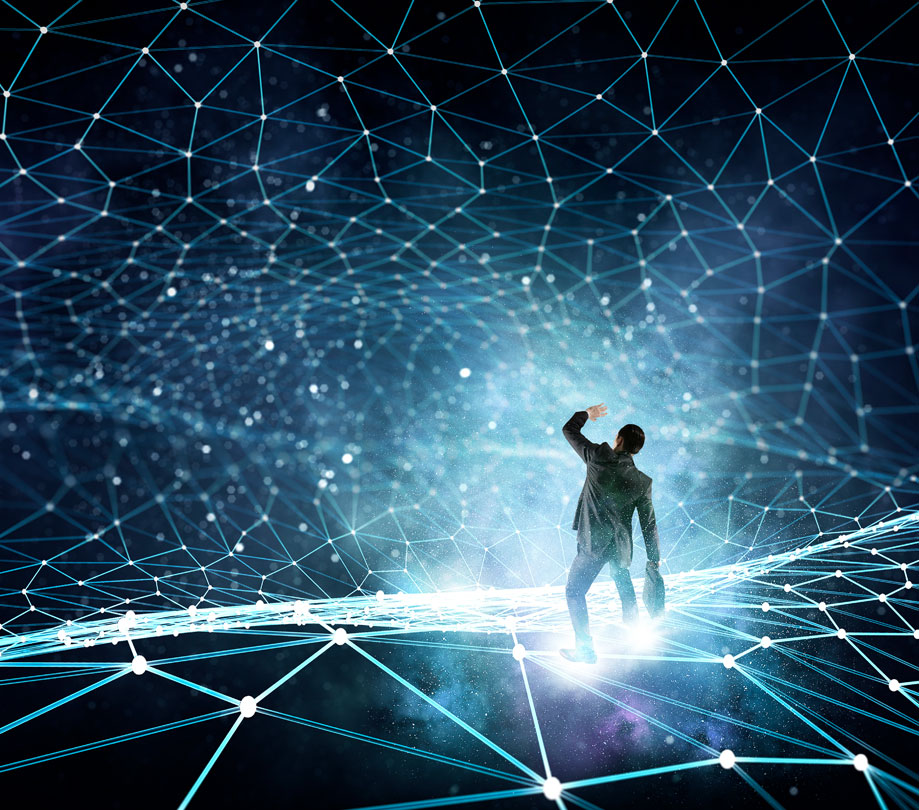 The issues with Blockchain and the enterprise

Thursday, May 3, 2018 by Mike Palencia



At the end of January 2018, the total market cap of the crypto-economy stood at over $500 billion. This phenomenon is occurring at a time when the vast majority of individuals involved in this space are just trading cryptocurrencies and where even that user base is not particularly big.Some people interpret these facts as a sign that this is a bubble waiting to burst. O...
---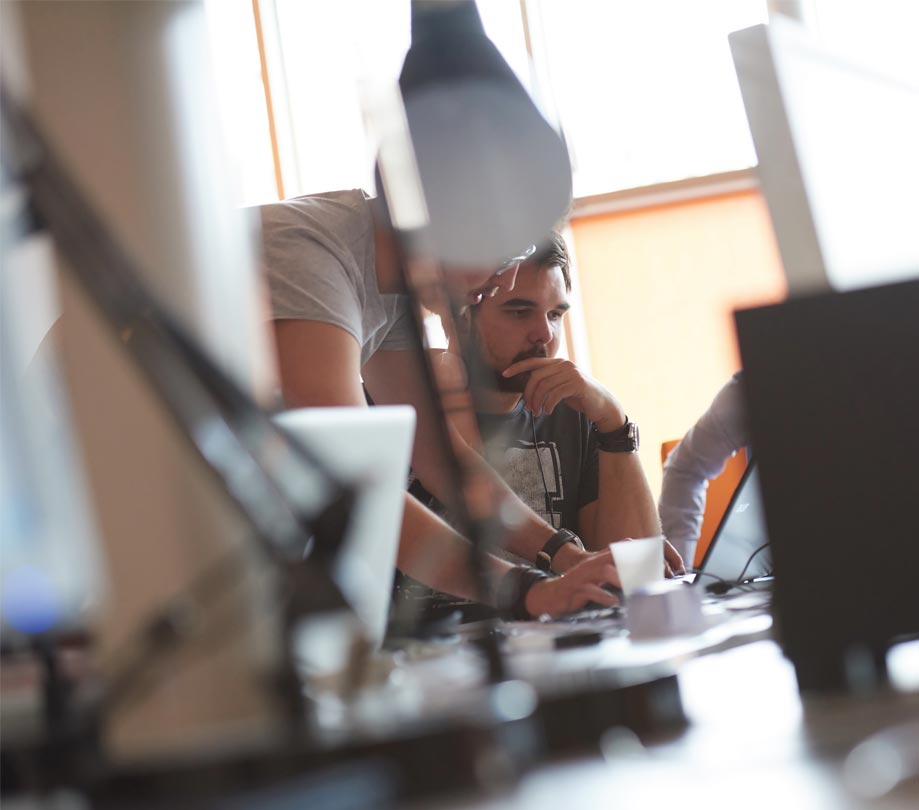 npm@6 package manager brings new security features

Wednesday, April 25, 2018 by Christian Hargrave



npm, Inc. has announced npm@6, a major update to its JavaScript software installer tool with new security features for developers who work with open source code. npm@6 will be included as part of the Node.js v10.x release line, and leverages the assets of the Node Security Platform, the definitive source of JavaScript vulnerabilities, recently acquired by npm, Inc.In an...
---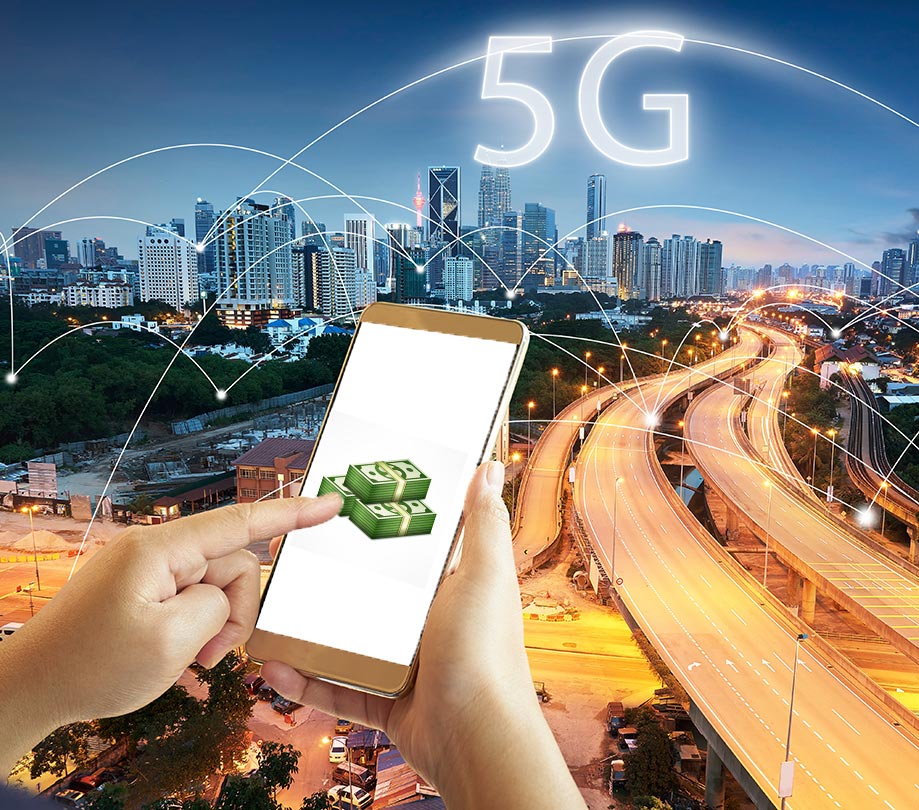 5G will accelerate in-app advertising

Wednesday, April 18, 2018 by Yair Green



The adoption of 5G will have far-reaching consequences, propelling autonomous vehicles, infrastructure, advertising, and IoT into the next generation of connectivity. Its impact will be most evident in the network's speed, with download rates of up to 10 gigabytes per second, and in the proliferation of IoT devices, of which Gartner projects there will be 20.8 billion b...
---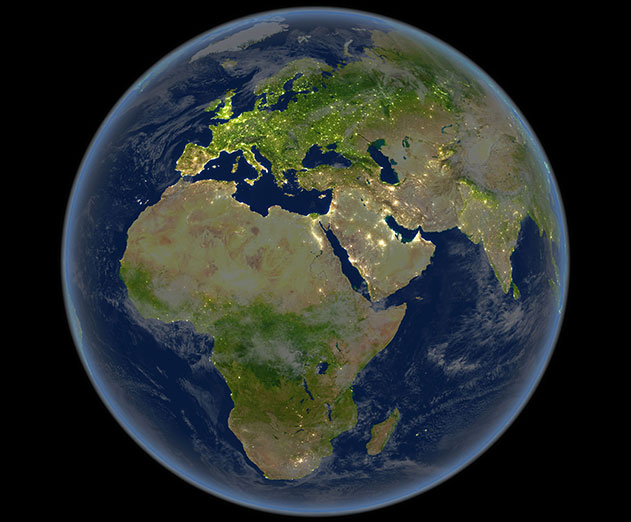 InfluxData expands into EMEA with 2 new officials

Saturday, March 31, 2018 by Christian Hargrave



InfluxData has announced its continued expansion in EMEA by hiring two new EMEA officials. The company has appointed former Canonical and Rackspace executive Rob Gillam as its new EMEA Sales Director. In addition, the company has named Dean Sheehan, former Apcera and iWave executive as its new Senior Director of Pre- and Post-Sales. The EMEA regional expansion comes on ...
---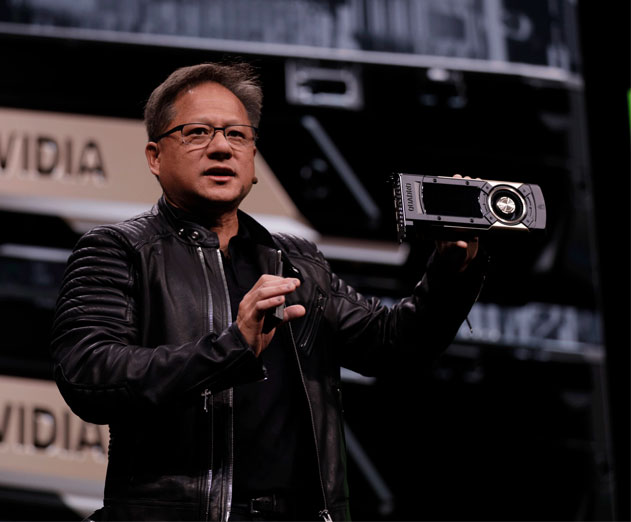 Wait, what did NVIDIA just announce

Saturday, March 31, 2018 by Richard Harris



At NVIDIA's annual GPU Technology Conference (GTC), the CEO and founder of NVIDIA, Jensen Huang, made a whole bunch of announcements ranging from computational improvements to self-driving vehicle simulations. If you weren't at the conference to see it all, that's alright because here's the rundown of everything you need to know about the latest technology coming out of...
---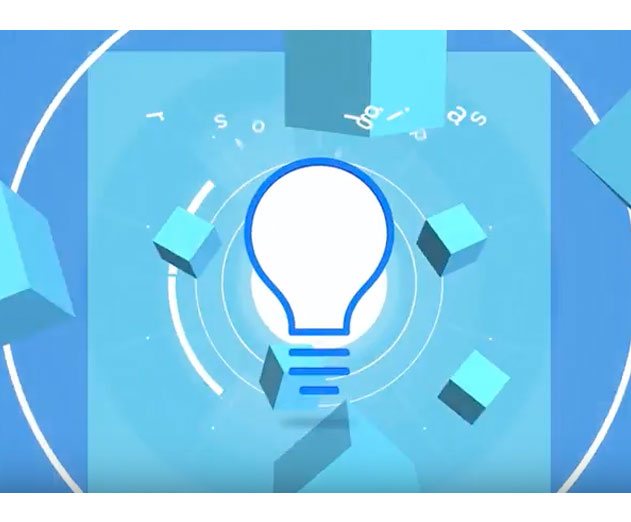 IBM has a new Blockchain platform

Wednesday, March 28, 2018 by Christian Hargrave



Interest in blockchain has never been greater, driving more focus on how it can be used in the enterprise. In fact, more than half of the world's big corporations are either actively considering, or are in the process of, deploying blockchain technology. And two thirds of firms state they expect the technology to be integrated into their systems by the end of 2018, acco...
---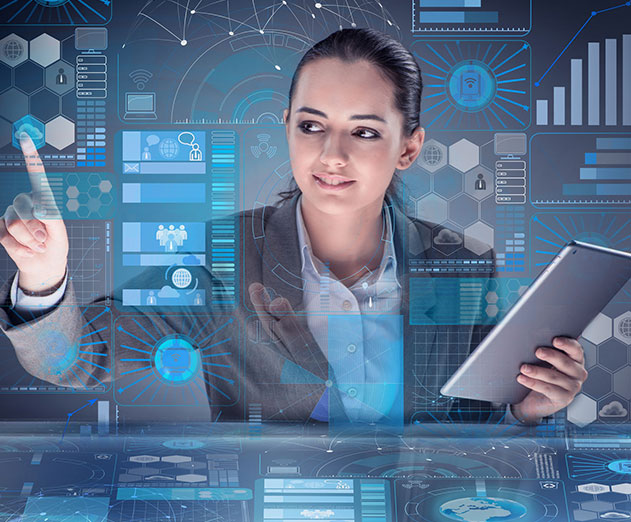 OpenBMC to develop new baseboard management controller

Thursday, March 22, 2018 by Richard Harris



In a recent article written by The Linux Foundation's own Jim Zemlin, Executive Director, the company has announced that the OpenBMC Project is developing a new standard stack that can be used across systems and computing environments. Some of the supporters of the project include companies like IBM, Facebook, Google, Intel, and Microsoft."The OpenBMC Project community ...
---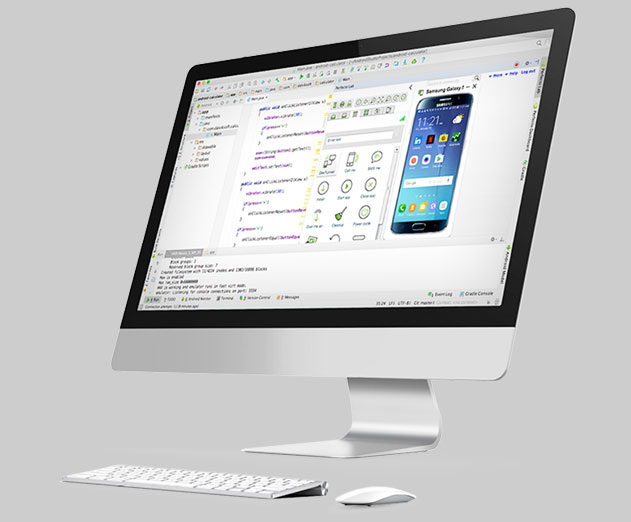 Mobile continuous testing tools announced by Perfecto

Wednesday, March 21, 2018 by Christian Hargrave



Perfecto has announced two new capabilities for mobile app developers to accelerate velocity as they take on greater responsibility for app quality. Perfecto's Continuous Quality Lab for web, mobile, and IoT testing now supports both Google's Espresso and Apple's XCUITest test frameworks. Developing test automation directly within the code base supports testing every co...
---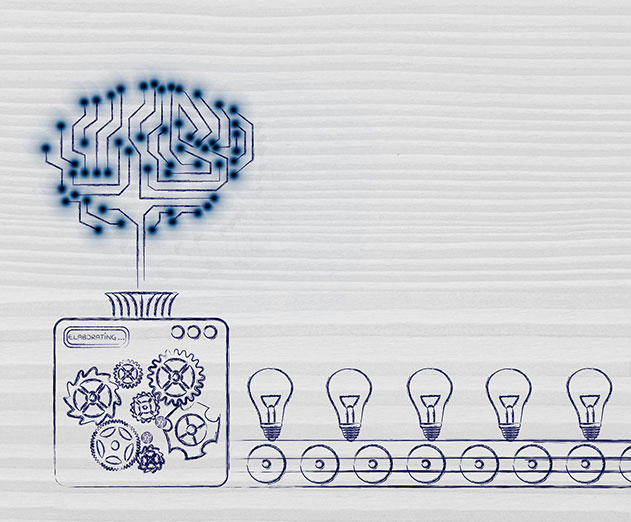 SoC for ultra-low-power AI has launched

Wednesday, March 21, 2018 by Richard Harris



Eta Compute Inc. has announced the availability of its latest System on Chip (SoC) platform. Silicon proven in TSMC 55nm ULP process, this ground-breaking product consumes only a fraction of the power of existing solutions and redefines the standard for ultra-low power embedded solutions."Our patented event driven processor architecture (DIAL) is combined with our fully...
---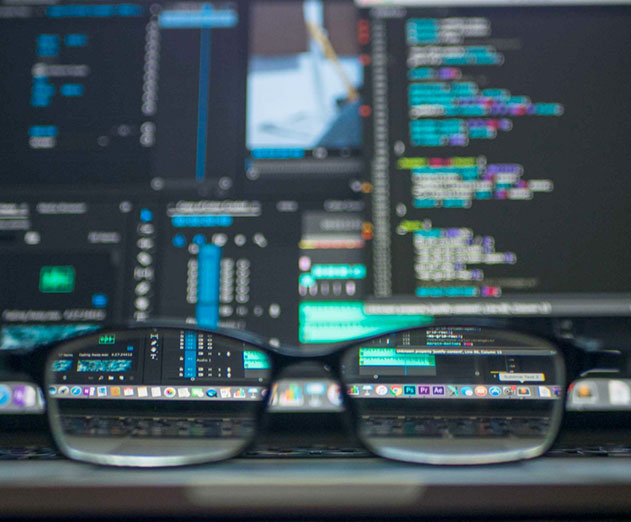 Shared data machine learning PaaS kicks off from Cloudera

Tuesday, March 13, 2018 by Richard Harris



Cloudera, Inc. announced Cloudera Altus with SDX, a machine learning and analytics Platform-as-a-Service (PaaS), built with a shared data catalog providing the business context of that data. Altus supports a variety of high-value business use cases that require applying multiple data analysis capabilities and approaches together. SDX makes it possible for those analytic...
---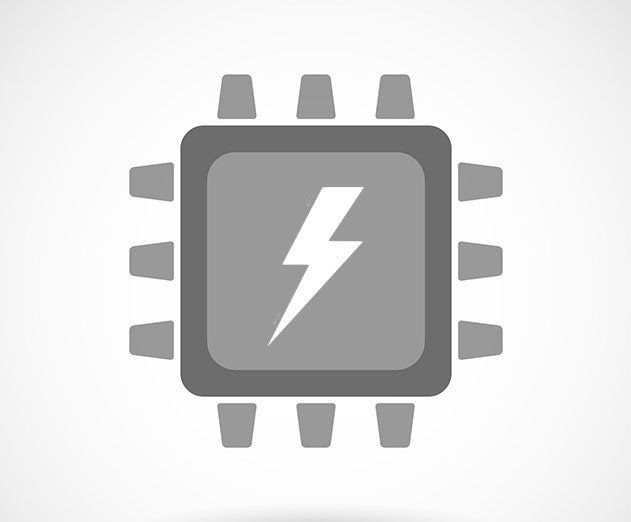 New PoE chips released by Silicon Labs

Friday, March 9, 2018 by Richard Harris



Silicon Labs has released two new Power over Ethernet (PoE) Powered Device (PD) families delivering integration and efficiency for Internet of Things (IoT) applications. Silicon Labs' Si3406x and Si3404 families include all necessary high-voltage discrete components on a single PD chip. The new PD ICs support IEEE 802.3 at PoE+ power capabilities, flexible power convers...
---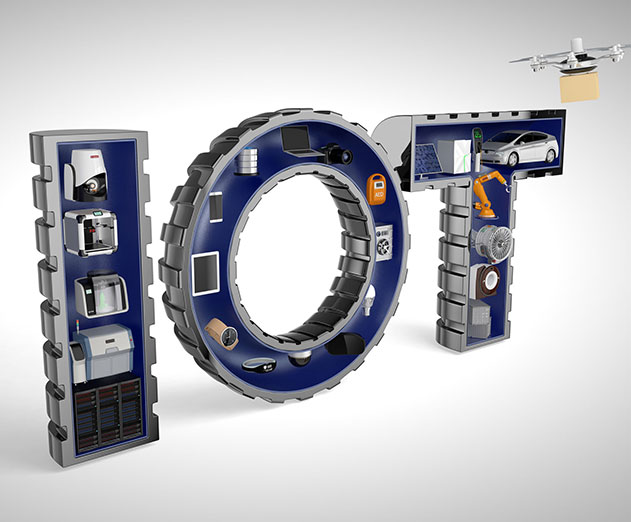 BlackBerry securing IoT devices in new licensing deal

Thursday, March 8, 2018 by Christian Hargrave



BlackBerry Limited has announced it has signed a technology and brand licensing deal for "BlackBerry Secure" with Swiss consumer electronics maker, Punkt Tronics AG. The new agreement enables Punkt to bring to market a range of highly-secure products which will embed BlackBerry cybersecurity technology, be certified as BlackBerry Secure, and be shipped ready to safely a...
---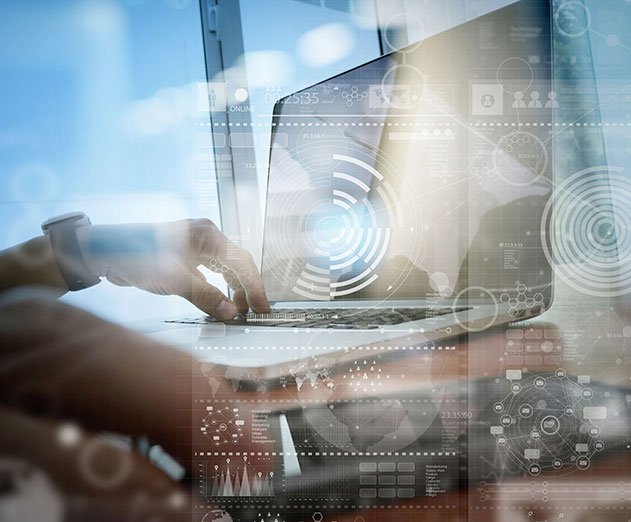 Developers outlook 2018: big technologies, big changes

Tuesday, March 6, 2018 by Jason Thane



In 2018 changes in the technology landscape are creating fantastic opportunities for innovation in design and engineering. For decades, computers featured a TV screen for output, a keyboard for text input, and a mouse to point and click. Just a few years ago, the iPhone transformed everything by putting the first well-designed computer with a touchscreen in our pockets....
---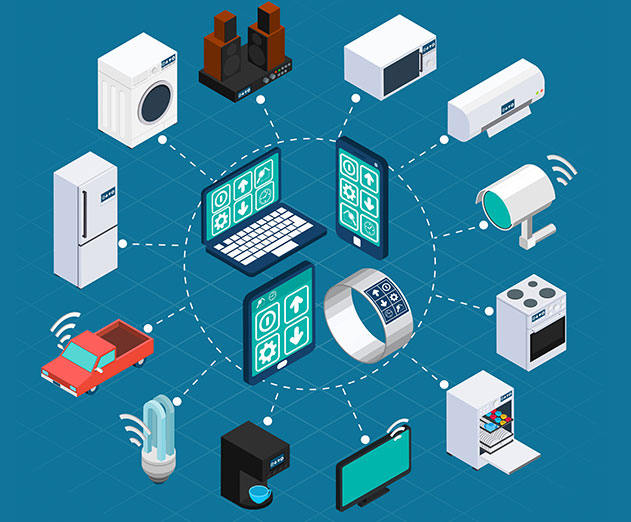 Google Cloud looks to streamline IoT management

Wednesday, February 28, 2018 by Richard Harris



Google has announced that their Cloud IoT Core, a fully managed service to help securely connect and manage IoT devices at scale, is now generally available. With Cloud IoT Core, you can easily connect and centrally manage millions of globally dispersed connected devices. When used as part of the broader Google Cloud IoT solution, you can ingest all your IoT data and co...
---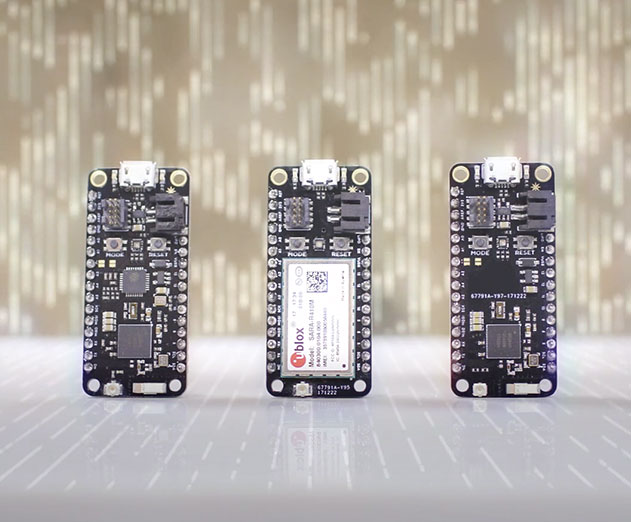 Building smarter and cheaper IoT deployments with Particle

Wednesday, February 21, 2018 by Richard Harris



Particle introduced their Particle Mesh development kits for pre-order. Particle Mesh creates local networks that collect data, share messages and connect to the Internet. Particle Mesh is uniquely built to solve the IoT issues many companies run into while building connected products. Historically, IoT devices connect directly to the cloud through cellular or Wi-Fi com...
---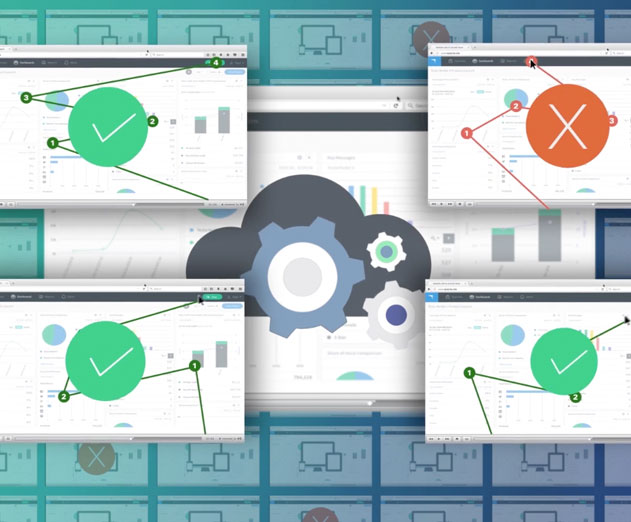 Rethinking your mobile app testing tools

Friday, February 9, 2018 by Richard Harris



Using mobile app testing tools, or software QA tools usually tells developers something they don't want to hear - their software is broken somewhere. Over the years, testing apps and software has become more laborious than is should be, but a necessary evil when targeting multiple platforms and devices in today's dizzying world of mobile hardware.Rainforest is on a miss...
---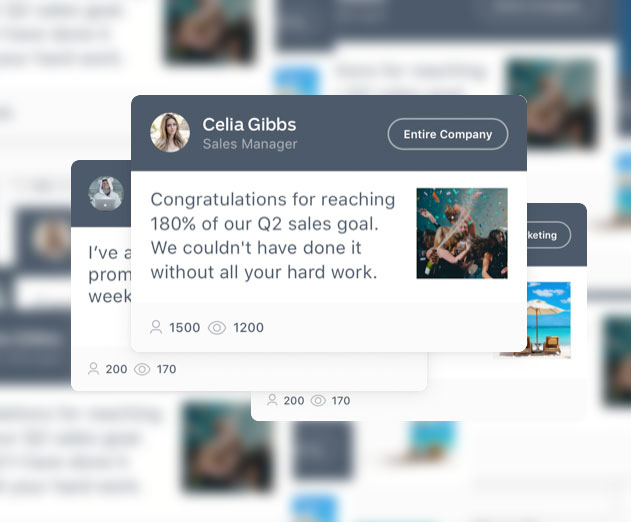 Phobio is partnering with Conversable

Monday, January 22, 2018 by Christian Hargrave



Phobio has announced a partnership and teaming agreement with Conversable. The partnership will provide enterprises with an all new workforce communication experience through Phobio's mobile application, Rodio.Rodio provides a two-way communication system designed specifically for enterprises to send important updates, promotions, and other strategic messages to remote ...
---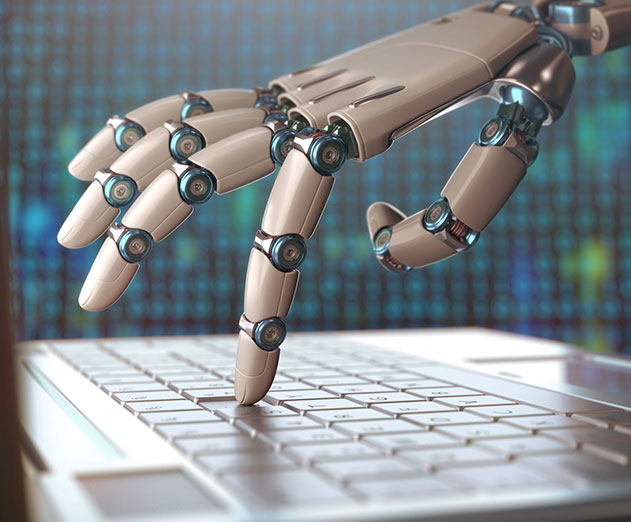 Red Hat survey identifies where tech investment is happening most

Friday, January 19, 2018 by Richard Harris



A new survey from Red Hat is out, aimed to better understand how technologies are being applied and the impact they are having in the enterprise. Red Hat commissioned research firm Vanson Bourne to survey 300 IT decision makers from organizations in the U.S., Europe and Asia that employ a significant field workforce. The survey examined investment trends, current a...
---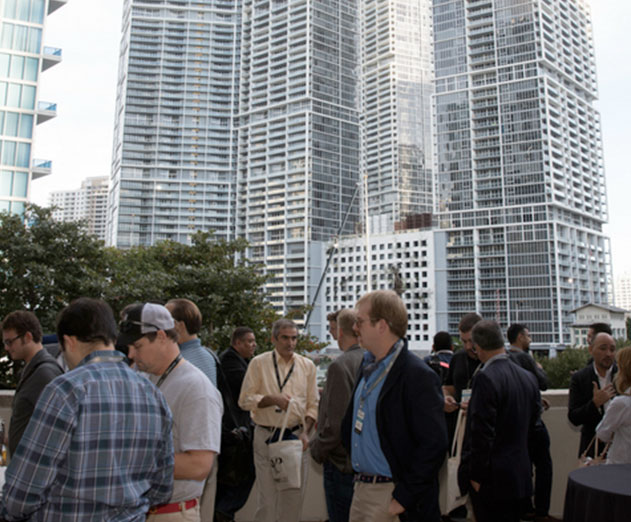 Buying Aitheon at the North American Bitcoin Conference

Thursday, January 18, 2018 by Richard Harris



AI segment headliner at the North American Bitcoin Conference, Aitheon launches worldwide token presale on their website. The company is building a digital ecosystem to simplify many processes through AI, robotic, and human symbiosis.The architect of this innovative ecosystem, Andrew Archer, has been described as Creator of Disruptive Technologies through Inno...
---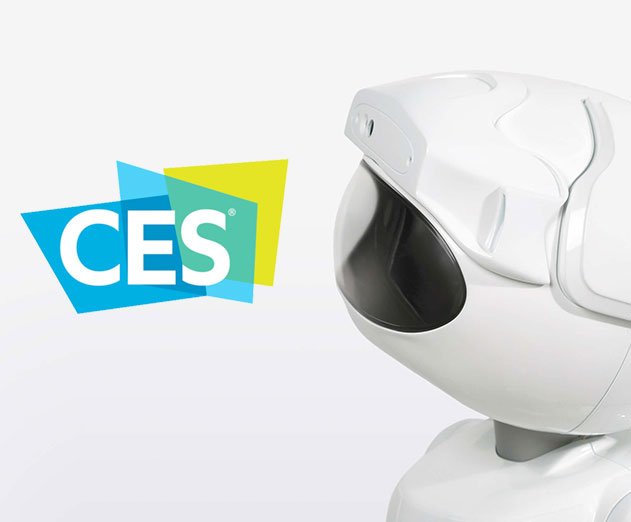 Misty I developer edition robot drops

Monday, January 15, 2018 by Richard Harris



Misty Robotics, the personal robot company spun out from Sphero, and the creators of the BB-8 toy robot, just announced the limited availability of the Misty I Developer Edition prototype robot and software tools. The robot will be made available to a select group of developers and inventors who will help create useful skills for the next generation robot, Misty II, com...
---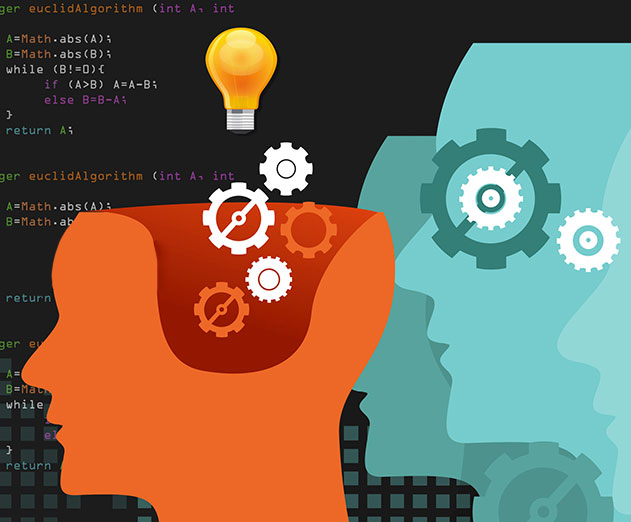 Continuous testing challenges for dev teams in 2018

Friday, January 12, 2018 by Eran Kinsbruner



Today's world revolves around digital technologies. For example, consider how much time you spend on your cell phone in a single day. According to analytics firm Flurry, it's more than five hours. From making calls to utilizing things like social media. banking and healthcare apps, there's an app for just about everything. But what if the apps that help run our lives su...
---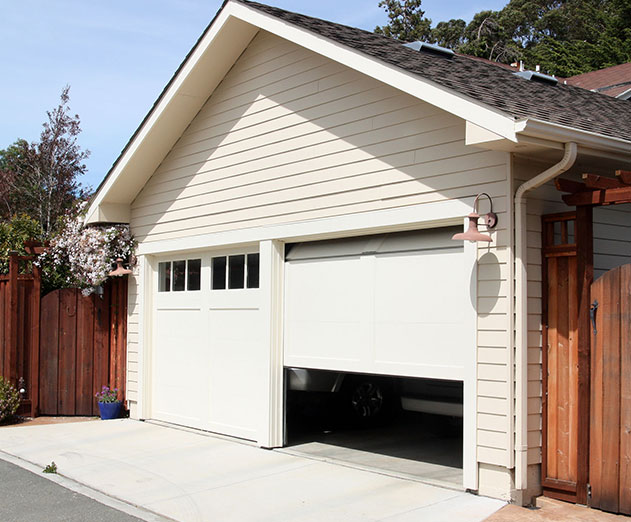 NOVATM universal garage door controller device announced

Friday, January 12, 2018 by Christian Hargrave



Skylink Group has announced the NOVATM, a Wi-Fi enabled, universal garage door controller device that can be retrofitted directly onto most garage door controllers on the market, transforming existing garage door openers into smart openers through the SkylinkNet iOS or Android app. In addition to remotely opening or closing most garage doors on the market through the Sk...
---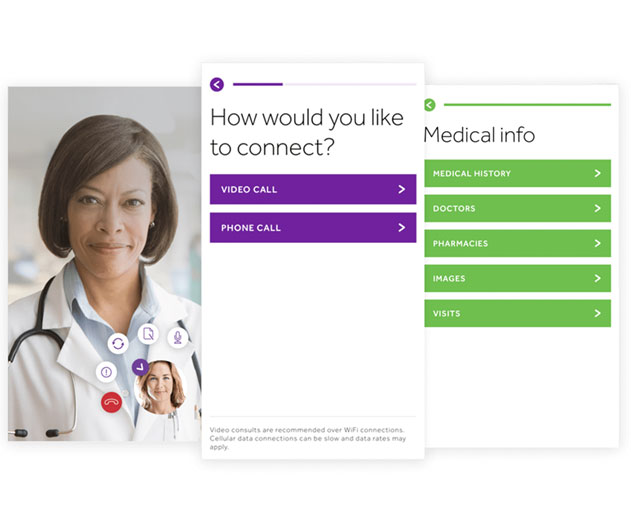 Teladoc mobile doctor consultation app is now available

Thursday, January 11, 2018 by Christian Hargrave



Teladoc has announced the commercial availability of its integrated mobile app experience. Members can now benefit from a single, patient-centered point of access to answers for a wide array of medical needs, as the app combines the high frequency care services traditionally provided by Teladoc, along with the expert specialty medical and second opinion services of Best...
---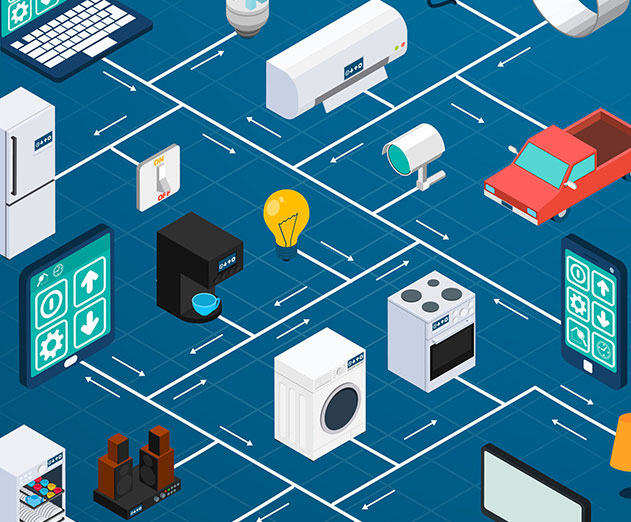 Overcoming IoT security threats to achieve better ROI

Monday, January 8, 2018 by Richard Harris



With B2B IoT segments expected to generate more than $300B annually by 2020, it's no surprise that companies are rushing to build out their IoT businesses and cash in on the modern day gold-rush. However, many manufacturers are struggling to achieve long term profitability for their IoT projects beyond initial hardware sales.The key to ensuring an organization's IoT inv...
---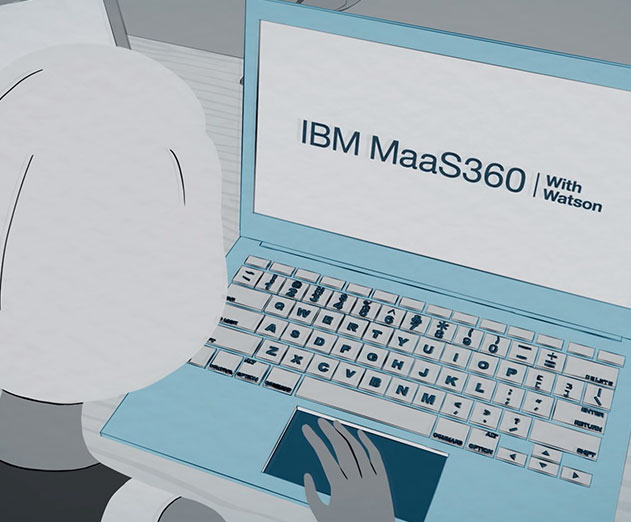 IBM MaaS360 comes to the Cloud Marketplace

Wednesday, January 3, 2018 by Richard Harris



Ingram Micro Inc. is helping drive AI-powered cloud technology with the addition of IBM MaaS360 with Watson on the Ingram Micro Cloud Marketplace, an automated e-commerce platform that offers more than 200 vetted cloud services. This expanded relationship with IBM Security helps Ingram Micro reseller and solution provider partners deliver a leading endpoint security sol...
---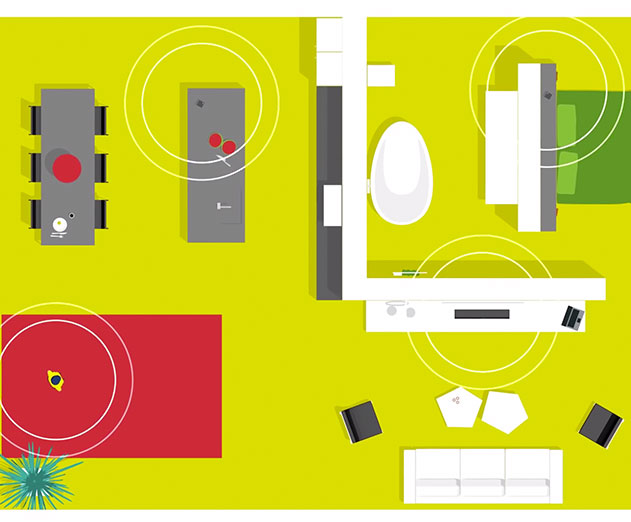 Audio Control API announced by Sony

Friday, December 22, 2017 by Richard Harris



Today Sony released their first ever Audio Control API, enabling developers to work with compatible Sony devices on their smart home automation apps.The Audio Control API, which is a derivative of the Scalar API, opens up the possibility to control Sony's latest home cinema equipment, allowing developers, or home automation enthusiasts to control parameters like power, ...
---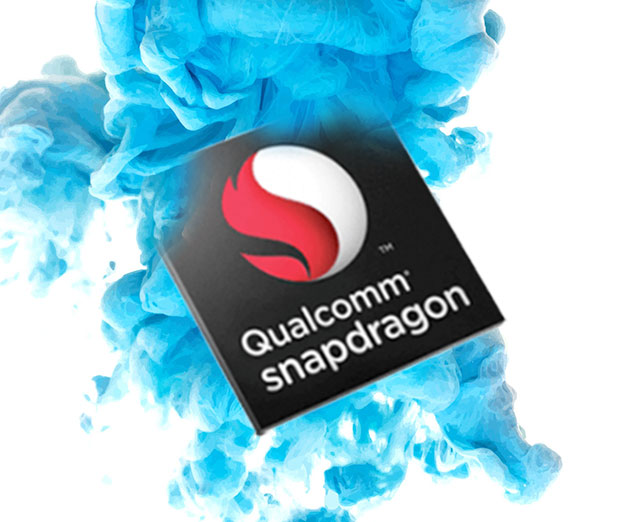 Elliptic Labs to use Snapdragon Neural Processing Engine

Wednesday, December 13, 2017 by Richard Harris



Elliptic Labs has announced that its touch-free ultrasound gesture technology is running on the Qualcomm Snapdragon 845 Mobile Platform using the Snapdragon Neural Processing Engine (NPE). Elliptic Labs' ultrasound virtual sensors are an example of technology leveraging the NPE's machine learning and artificial intelligence optimization tools on the Snapdragon mobile pl...
---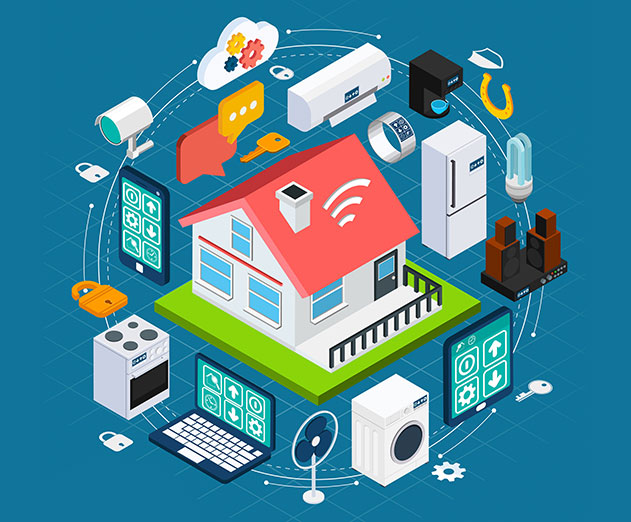 IoT security gets tighter thanks to SDC Edge

Tuesday, December 5, 2017 by Christian Hargrave



StreamSets Inc. has debuted StreamSets Data Collector Edge (SDC Edge), an end-to-end data ingestion solution for resource and connectivity constrained systems such as Internet of Things (IoT) devices and the network infrastructure and personal devices that inform cybersecurity applications.SDC Edge packs the core functionality of the widely adopted StreamSets Data Colle...
---
Women Who Tech launches competition for women startup founders

Monday, December 4, 2017 by Richard Harris



Women Who Tech has announced the launch of Women Startup Challenge: Emerging Tech, a pitch competition to showcase top early-stage women-led technology startups focused on Augmented Reality, Blockchain, IoT, Space and Robotics, Transportation, Biotech, Virtual Reality, Energy, and Agriculture tech. Aimed at closing the gender gap in the tech sector, the startup challeng...
---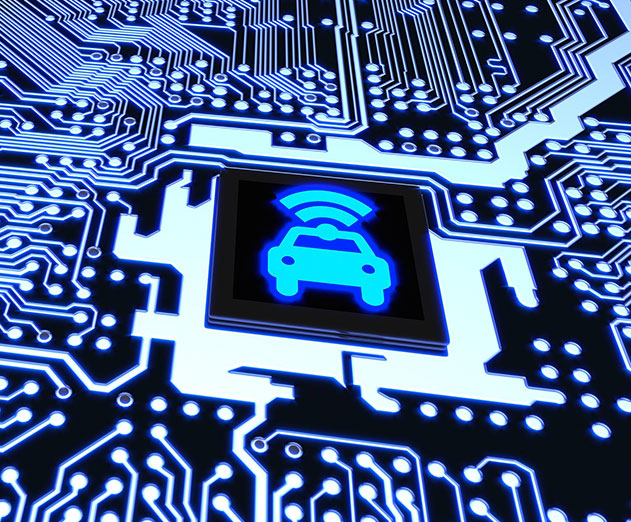 People are worried about internet-connected car security

Monday, December 4, 2017 by Christian Hargrave



Thales announced survey results revealing how respondents feel about the potential risks connected vehicles pose to their safety and the security of their personal information.Connected cars use mobile internet technology for safety systems and remote diagnostics (like "OnStar"), as well as controlling key functions via a smartphone, smartwatch, tablet or computer - ena...
---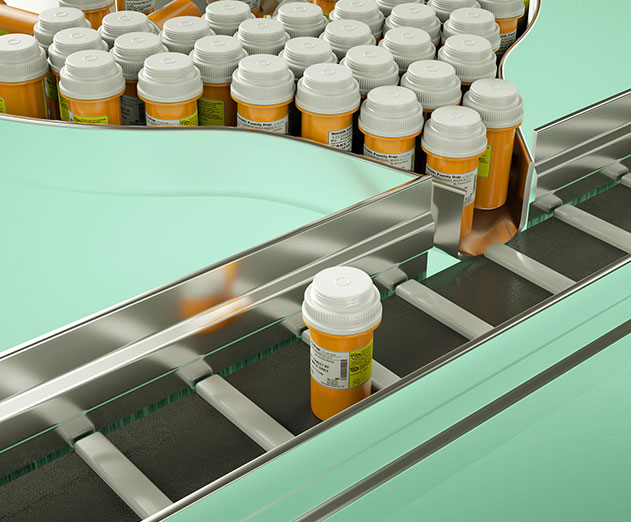 SophiaTX brings blockchain to pharmaceutical

Thursday, November 30, 2017 by Richard Harris



SophiaTX has announced its intention to facilitate a holistic 'track and trace' solution for the transportation of products and medicines in the pharmaceutical industry. Each of the current top twenty prescription drugs (amounting to 10% of the global market in 2016) is produced by a company using SAP software products within their sourcing, manufacturing, or supply cha...
---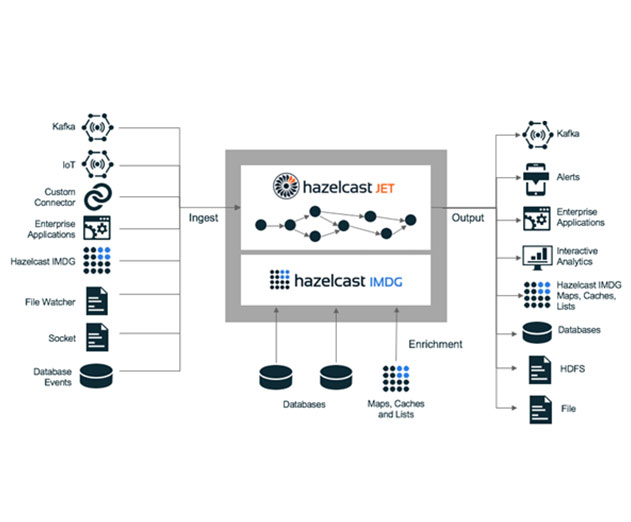 Hazelcast Jet 0.5 API unveiled to increases dev productivity

Wednesday, November 29, 2017 by Christian Hargrave



Hazelcast has announced the 0.5 release of Hazelcast Jet - an application embeddable, distributed computing platform for fast processing of big data sets. New functionality in Hazelcast Jet 0.5 includes the Pipeline API for general purpose programming of batch and stream processing, and fault tolerance using snapshotting with the integrated Hazelcast IMDG. The overall f...
---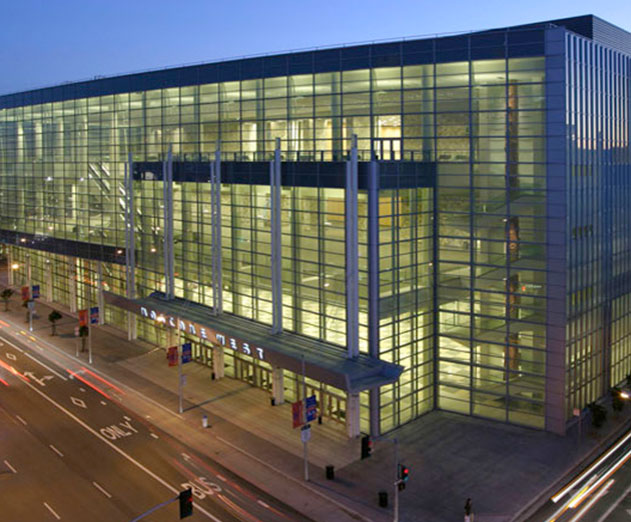 Index San Francisco is now accepting speaker submissions!

Monday, November 27, 2017 by Richard Harris



Speaker submissions are now being accepted for Index - San Francisco, an event taking place February 20-22 at the Moscone Center West in San Francisco. Index will bring together the best leaders, builders, and innovators in development for three days of inspiring talks, hands-on learning sessions and networking opportunities. Sessions will cover technology topics rangin...
---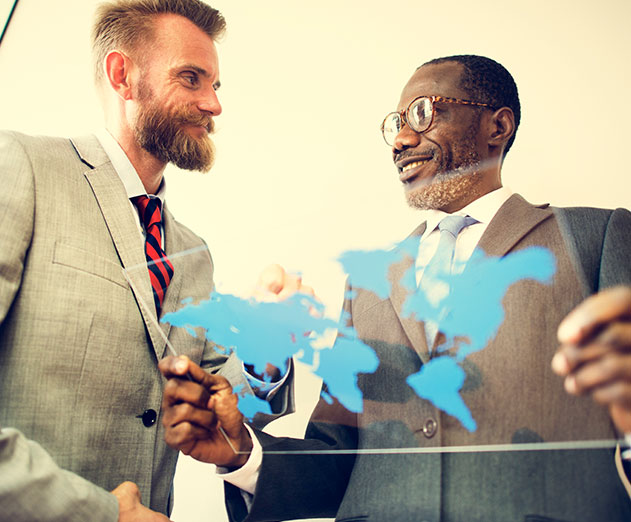 Building apps for emerging markets

Monday, November 27, 2017 by Neal Thoms



Internet use is ballooning in emerging economies in South America, Africa and Asia (amongst others). These economies are growing fast, and an explosion in smartphones and mobile internet has generated a vast wave of users venturing online for the first time. However, despite this phenomenal growth, it would be unwise to take this technology growth for granted, or to ass...
---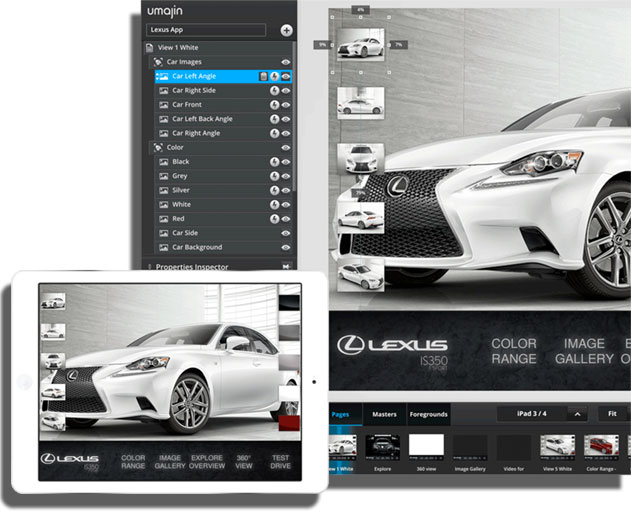 Umajin Immerse just launched

Monday, November 20, 2017 by Christian Hargrave



Umajin Immerse has announced the launch of Umajin Immerse, a development platform that includes 3D, Digital Agents, Augmented Reality (AR), Virtual Reality (VR), offline mapping and simplified and secure provisioning of enterprise data resources. The platform is used to drive innovation and digital transformation for enterprises, allowing rapid deployment of digital pro...
---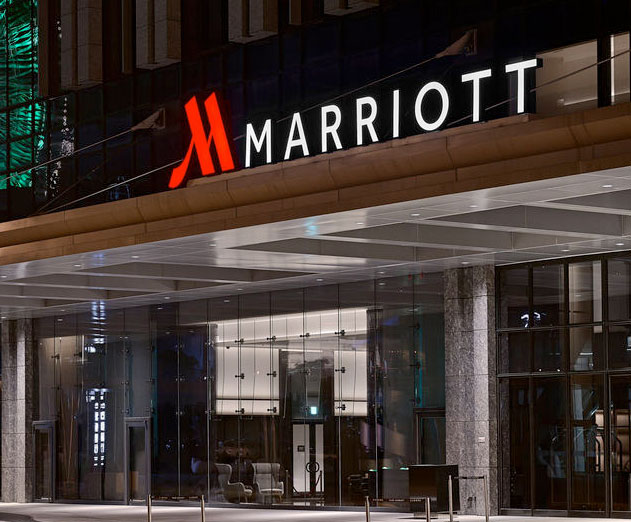 Marriott teams up with Samsung and Legrand

Friday, November 17, 2017 by Christian Hargrave



As technology continues to evolve and play an increasingly active role in our daily lives, Marriott International has teamed with two companies - Samsung and Legrand - to launch the hospitality industry's Internet of Things (IoT) hotel room to inspire the ultimate hotel experience of the future.The IoT Guestroom Lab - powered by Marriott's Innovation Lab at the company'...
---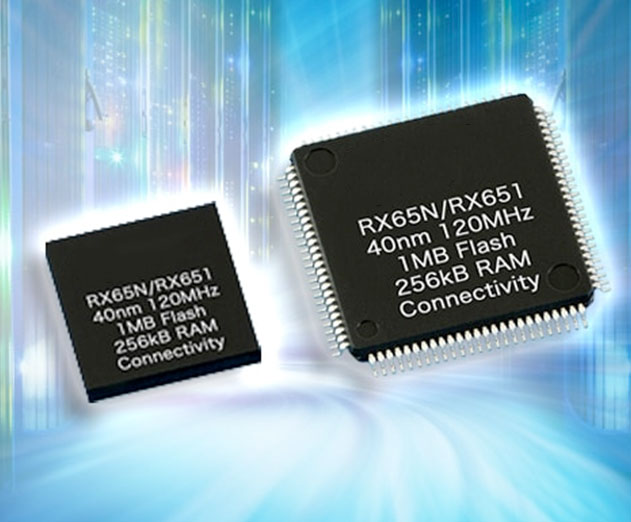 Renesas Electronics expands their microcontroller offerings

Thursday, November 16, 2017 by Christian Hargrave



Renesas Electronics Corporation announced the expansion of its RX65N/RX651 Group of microcontroller (MCU) lineup that addresses advanced security needs for connected devices operating in industrial automation, building automation, and smart metering systems. The expanded lineup features MCUs with integrated Trusted Secure IP, and enhanced, trusted flash functionality an...
---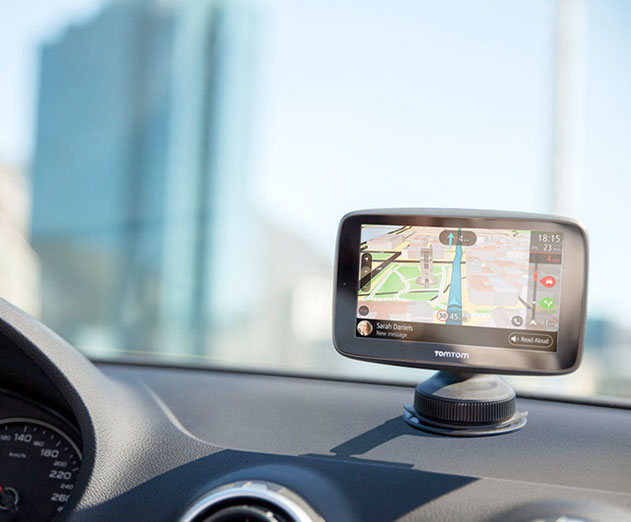 TomTom updates developer portal

Tuesday, November 14, 2017 by Christian Hargrave



TomTom has announced their completely revamped developer portal. Updates include enhancements to its product offerings and a pricing model geared towards small and medium sized businesses to easily integrate TomTom's Online APIs into their applications.TomTom's APIs and SDKs are already being used by a large array of enterprises and startups for artificial intelligence ...
---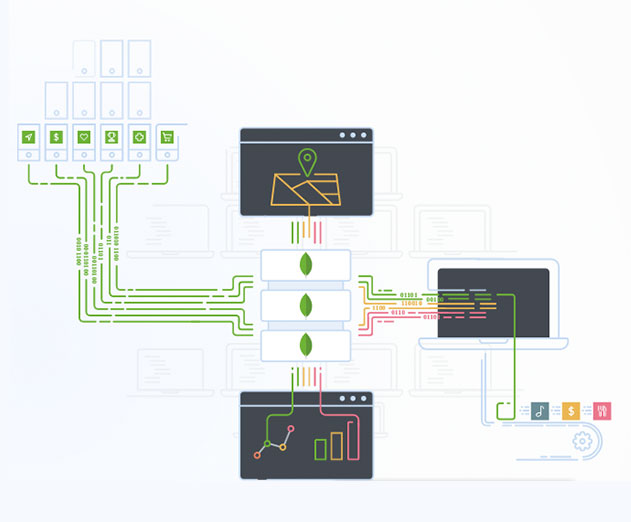 MongoDB 3.6 set to release in December 2017

Thursday, November 9, 2017 by Richard Harris



MongoDB Inc. announced the release of MongoDB 3.6, the latest release of their NoSQL database solution. According to the company, v3.6 of the solution will be made available in early December of 2017."MongoDB was created by developers, for developers to provide a modern database designed for today's highly sophisticated applications. This latest release delivers key in...
---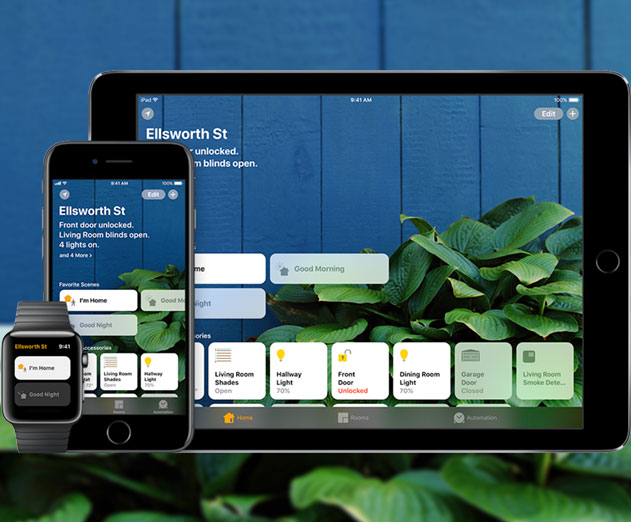 NXP releases their HomeKit SDK for Apple IoT

Tuesday, November 7, 2017 by Richard Harris



NXP Semiconductors announced that its Apple HomeKit Software Development Kit (SDK) offers full support for home automation applications using HomeKit, delivering exceptional performance, advanced security, while supporting all connectivity options, including BLE, Wi-Fi, Ethernet, and remote access over iCloud.HomeKit is a framework in iOS that lets accessories connect s...
---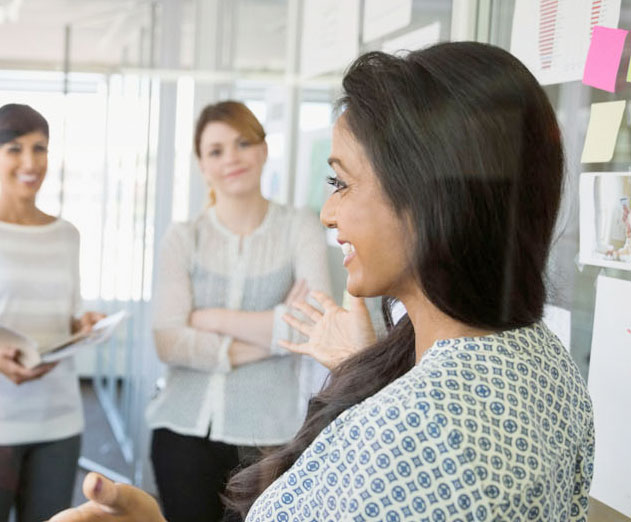 IBM sponsors Scrum conference in Dublin

Thursday, November 2, 2017 by Richard Harris



Scrum Alliance announced that its European Global Scrum Gathering has kicked off in Dublin with IBM as its top sponsor."Reshaping the company in fundamental ways to fuel a culture of collaboration, IBM has embarked on an Agile journey that focuses on their customers' needs," said Scrum Alliance interim CEO Lisa Hershman. "We are thrilled to have IBM as our title sponsor...
---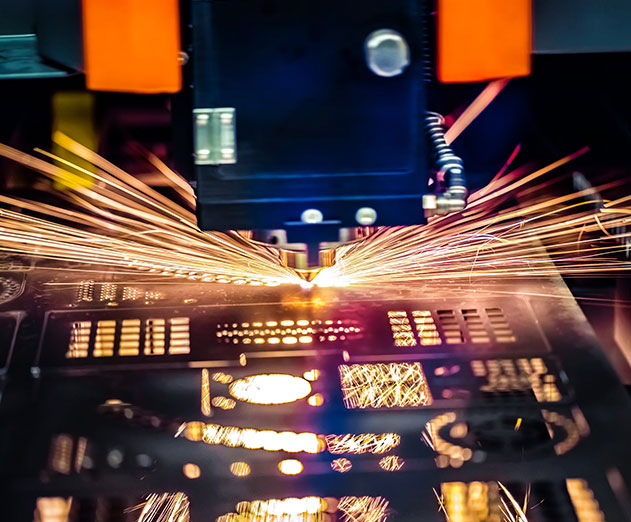 GE Digital unveils new industrial software solutions

Wednesday, November 1, 2017 by Christian Hargrave



GE has unveiled expansions to its suite of edge-to-cloud technologies and industrial applications, designed to help its customers build a complete asset strategy. These additions to the GE Digital portfolio complement software applications that drive industrial productivity and extend these benefits through Predix, the application development platform for the Industrial...
---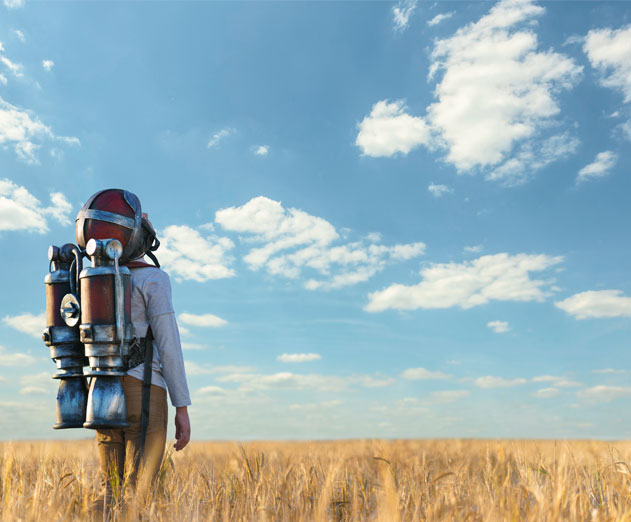 Inmarsat phone apps: Developers and satellite technology

Monday, October 30, 2017 by Richard Harris



Although you may not know it, we often use space satellites to communicate often in our daily lives. From GPS to weather predictions apps, without satellites the information that we have at our finger tips (or more specifically, our mobile phones) would be cut drastically. It follows that along with the constant innovation of mobile technology, satellite technology comp...
---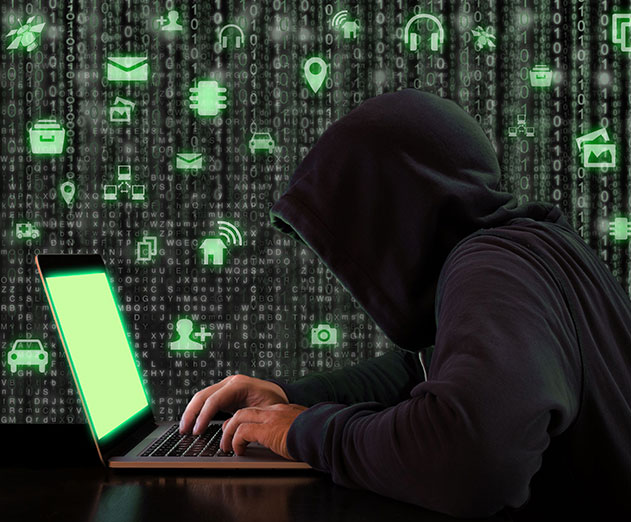 Flexera issues warning about Cyberattacks

Tuesday, October 24, 2017 by Christian Hargrave



As 143 million Equifax consumers continue to pick up the pieces from stolen Social Security numbers, birth dates, drivers' licenses, addresses and credit card numbers, Flexera has another warning - expect a long tail of incidents and breaches in the months and years to come.Flexera surveyed over 400 software suppliers, Internet of Things (IoT) manufacturers and in-house...
---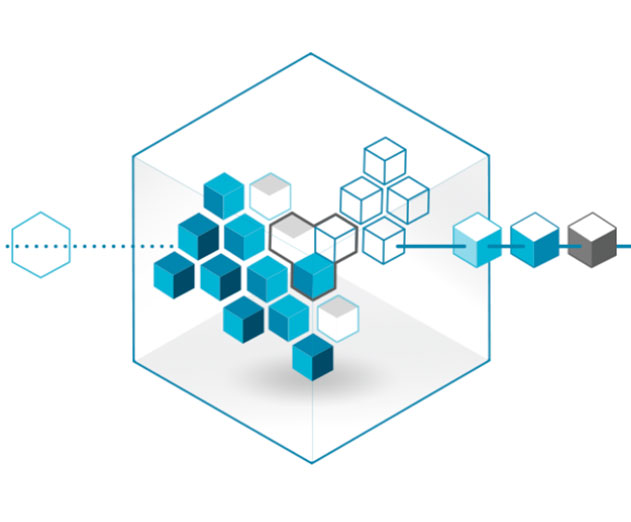 GE and Apple partner to change the industrial world with apps

Monday, October 23, 2017 by Richard Harris



Apple and GE has announced a partnership to deliver powerful industrial apps designed to bring predictive data and analytics from Predix, GE's industrial Internet of Things (IoT) platform, to iPhone and iPad. The two companies unveiled a new Predix software development kit (SDK) for iOS, which gives developers the tools to make their own powerful industrial IoT apps."GE...
---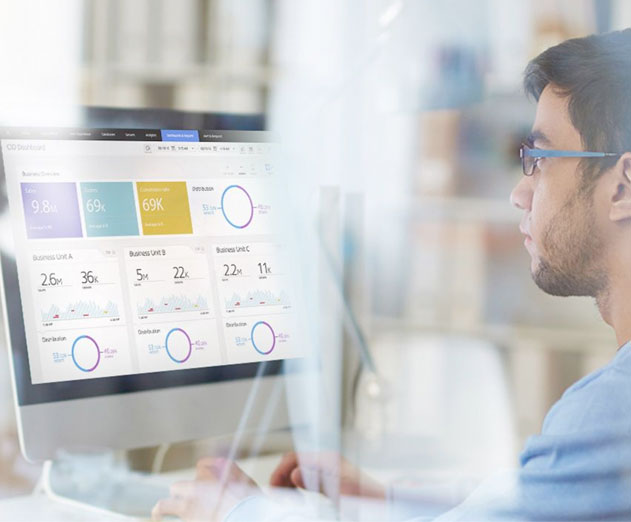 AppDynamics unveils the next gen business iQ

Monday, October 23, 2017 by Christian Hargrave



AppDynamics, a Cisco company and the leader in application intelligence, has announced new machine learning capabilities, and all new IoT network visibility, and vision for the next generation Business iQ, giving CIOs a bold new future with one platform to drive the business through the complexity of the digital economy.Every enterprise is deploying more and more softwa...
---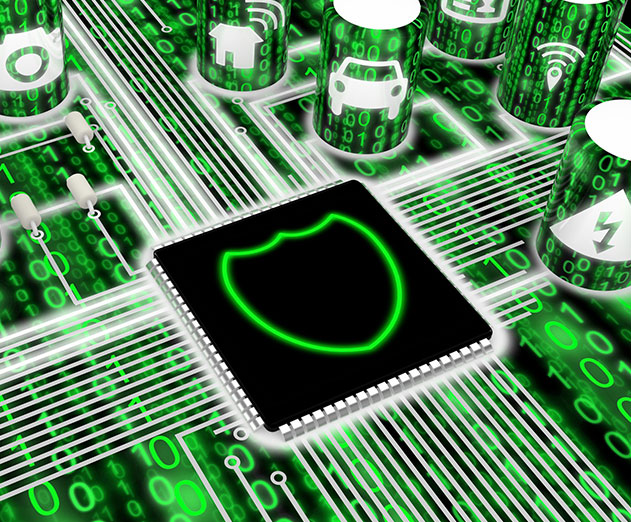 IoT Cybersecurity is top concern says BlackBerry report

Friday, October 20, 2017 by Richard Harris



BlackBerry Limited has announced findings from a new global research whitepaper, which surveyed IT decision makers on corporate IoT deployments. Conducted by 451 Research, the whitepaper titled, "Securing the Enterprise of Things: Opportunity for securing IoT with a unified platform emerging as IoT popularity grows," reveals that huge opportunities are balanced against ...
---
Featured Stories
Stay Updated
Sign up for our newsletter for the headlines delivered to you

SuccessFull SignUp

co