Augmented Reality
Petal Search AR capabilities for AR glasses
Friday, April 1, 2022
Petal Search AR search capabilities are here for users with AR glasses. The innovative multimodal search capabilities can be used through the Rokid AR Glasses. With these glasses, you are able to use your environment to search for information like street signs, products, landmarks, and much more.
Showcased for the first time at MWC 2022 last month, Petal Search has taken multimodal search capabilities to the next level with AR search through the Rokid AR Glasses.
Petal Search AR for users with AR Glasses
The AR Glasses connect the capabilities of visual, voice, and real-time translation to deliver an immersive AR experience. This is made possible by Petal Search applying its innovative technology to its brand partnership with Rokid, creating fresh possibilities for both developers and consumers alike.
View the world in a whole new light with a multi-modal search
Imagine this, you're walking down the road, seeing unfamiliar street signs, products, and landmarks. As much as you'd like to take these wonders in, you're glued to your phone trying to search for the information you need.
With the AR Glasses, you're able to use your environment to search for this information instantly, allowing you to live each moment to the fullest.
The AR Glasses Visual search function leverages AI capabilities to offer users relevant results based on images or photos shared. Petal Search works to recognize the objects in the image and find the information available on its search engine database. A great practical example is how MWC visitors were able to learn more about the famous Sagrada Familia in Barcelona when wearing the AR Glasses while sightseeing.
Equipped with multi-modal search capabilities powered by Petal Search, the Rokid AR Glasses can also present a wealth of encyclopedic information in your language of choice, made possible by combining the best of Petal Search's multimodal search capabilities, such as visual search and real-time translation. The AR Glasses' real-time translation capability currently supports five languages, Chinese, English, French, German, and Spanish. Moreover, voice search on Petal Search now supports 16 languages. These open capabilities present many opportunities and can be leveraged by Petal Search's partners.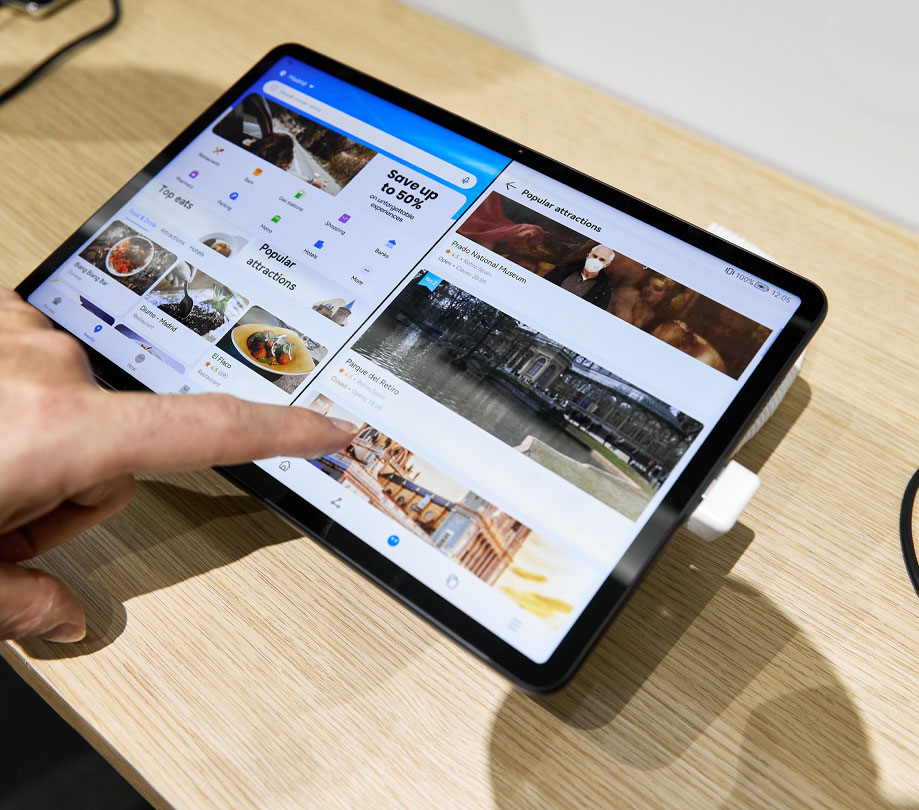 Petal Search is committed to creating a seamless all-scenario search experience for consumers
Powered by Petal Search, Huawei's AI Search enables a one-stop search across devices, simplifying the search process. This includes searches across phones, tablets, TVs, and PCs, including the HUAWEI MatePad Pro X 2022 and HUAWEI Vision, as well as the newly launched HUAWEI MatePad Paper. With this nifty feature, users can perform a single search across all their gadgets to find everything they need.
Huawei's rich, flourishing ecosystem consists of more than 20 vertical domains and over 3000 partners
Huawei strives to provide all its partners and users with even more value, as it adds to its ever-growing ecosystem. Huawei is committed to forging partnerships with leading service providers to curate a search experience that is populated with high-quality content and experiences.
A prime example is Omio, the world's leading multi-modal transportation platform, which has formed a meaningful, strategic partnership with Huawei to integrate the Omio Search API into Petal Search and Petal Maps. With access to Omio's vast portfolio of over 1000 providers, Huawei users can search and compare transport routes in 37 different countries across Europe and Northern America, bringing a newfound level of convenience to consumers.
Moving forward, Petal Search is committed to continuously expanding its search capabilities, using both Huawei's hardware and software expertise to mutually benefit its partners and the HMS Ecosystem.
If you would like to find out more about HUAWEI Petal Search, please visit here: https://consumer.huawei.com/en/mobileservices/search/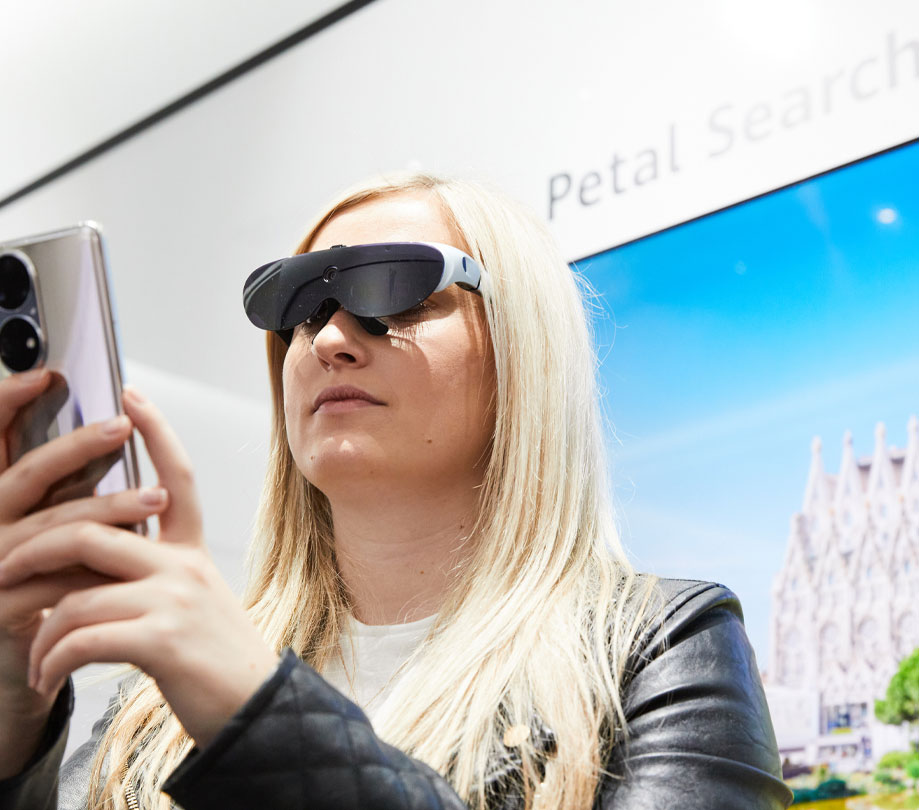 ---
Become a subscriber of App Developer Magazine for just $5.99 a month and take advantage of all these perks.
MEMBERS GET ACCESS TO
- Exclusive content from leaders in the industry

- Q&A articles from industry leaders

- Tips and tricks from the most successful developers weekly

- Monthly issues, including all 90+ back-issues since 2012

- Event discounts and early-bird signups

- Gain insight from top achievers in the app store

- Learn what tools to use, what SDK's to use, and more



Subscribe here