Enterprise
Digital investments cannot be slowed
Tuesday, February 7, 2023
Raveesh Dewan discusses why digital investments will not be slowed down, what organization trends to expect in the coming years, what SuperApps are and why the adoption in increasing, the growing demand for citizen development, and much more.
Raveesh Dewan, the CEO and President of Joget shares his insights about digital investments, why they can not be slowed down, how the trend of replacing old systems with more modern ones will continue, what resources the new systems will bring demand for, why citizen development will be the new way of building apps quicker and more efficiently, and what SuperApps are and why enterprises are starting to adopt them.
1. Digital investments cannot be slowed down
There's no slowing down when it comes to digital investments. Organizations need to expand their digital footprint if they want to stay ahead of the competition. Even though we are in a recession and the economy is slowing, businesses should not slow their digital initiatives. Being digital is not an advantage anymore—it's a requirement. Companies that don't keep up with the times will be left behind by their competition.
2. Major rehauling will happen over the next 3-5 years for large systems across organizations and governments
It's becoming increasingly common for organizations to replace their old, resource-intensive systems with newer, more modern ones. This trend is being driven by the need for business change and the risk of continuing to run outdated systems. With various government agencies and large organizations across the globe already moving to self-service systems, this trend is only going to continue in the coming years.
New systems will be composed of smaller applications that work together seamlessly, allowing for greater risk management and flexibility. This shift away from large ERP-like systems is already underway. In the next few years, the ability to move quickly will be a competitive advantage, and that will be possible by virtue of having a large system made up of smaller applications that each have their own independent life cycle. New applications can be seamlessly added to the ecosystem as needed.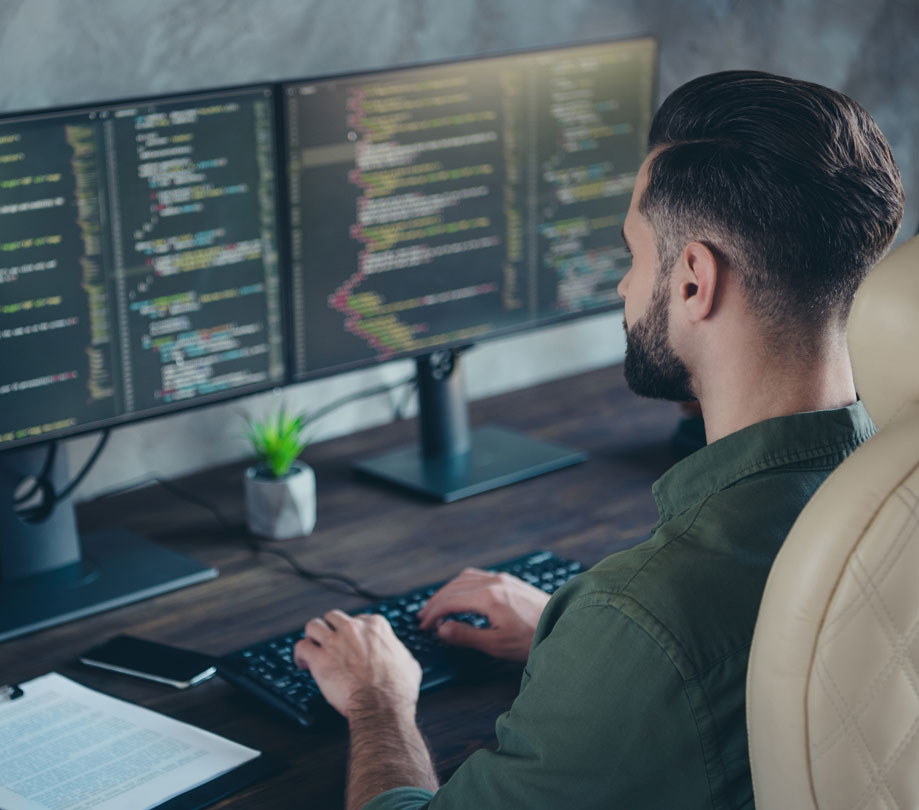 3. Citizen Development will become a major movement and will change the application landscape
As the demand for new systems grows, the need for resources will increase. Traditional methods of application development are no longer feasible, so businesses must find a new way to build applications quickly and efficiently.
Citizen development is a new way of building applications quickly and efficiently. With this method, businesses can get the systems they need without spending a lot of money or waiting a long time for them. Citizen development also opens up avenues for innovation as key SMEs understand the business and the need for change. When SMEs are directly involved in building applications, it bridges the gap between what they want and what gets delivered to them. This has the potential to change the application development process and the landscape as it stands today.
4. SuperApps for enterprises adoption starts
SuperApps are becoming more popular with businesses, thanks to their ability to consolidate multiple apps for users. Enterprises are starting to realize the potential of SuperApps and are beginning to adopt them. SuperApps offer a wide range of services and functionality, making them ideal for businesses of all sizes. With their ability to support a composable business ecosystem, SuperApps are revolutionizing the way enterprises operate.
Raveesh Dewan
As the CEO and President of Joget, Raveesh Dewan is responsible for formulating the company's strategic and technology roadmap. He leads the team to revamp the application development trends across industries with the aim of helping customers innovate faster and simpler with the agility and flexibility that are required of today's modern enterprise IT.
Raveesh has a strong track record of building and growing successful technology companies. He is a visionary leader known for his innovative approach to problem-solving and his ability to develop effective strategies for driving growth and revenue. With a deep understanding of the technology industry and a passion for developing cutting-edge products and services, Raveesh has become a respected thought leader in the field. He is widely recognized for his expertise and insights and is often sought out by companies looking to leverage the latest trends and innovations in technology to drive their business forward.
---
Become a subscriber of App Developer Magazine for just $5.99 a month and take advantage of all these perks.
MEMBERS GET ACCESS TO
- Exclusive content from leaders in the industry

- Q&A articles from industry leaders

- Tips and tricks from the most successful developers weekly

- Monthly issues, including all 90+ back-issues since 2012

- Event discounts and early-bird signups

- Gain insight from top achievers in the app store

- Learn what tools to use, what SDK's to use, and more



Subscribe here