iOS
iOS 14 IDFA opt in updates
Tuesday, November 24, 2020
The latest iOS 14 IDFA opt in requirements will create ripple effects throughout the mobile app economy for both developers and consumers. We recently caught up with Brooke Willcox, Director, Digital Media Group at MNI Targeted Media Inc and she explains the impacts on the mobile ecosystem from the iOS14 IDFA opt-in update.
Forced to rethink the advertising model of today, developers will need to be educate consumers about privacy to incentivize their users to opt-in. Consumers could expect to see an uptick in apps requiring a fee to download or an ongoing subscription fee. Marketers who want to continue to offer Apple users personalized mobile advertising should start to bulk up their first-party and CRM data to prepare for the future. MNI Targeted Media's Brooke Willcox will detail how app creators, consumers and marketers can all prepare for the impact of the IDFA opt-in update will have on their experience within the mobile ecosystem.
ADM: What are the latest updates to Apple's iOS 14 and iOS 14 IDFA opt in update expected in 2021?
Willcox: Apple's latest operating system update for its iPhone and iPad, iOS 14, reimagines the home screen experience for consumers, but the biggest updates are those related to IDFA, Apple's Identifier for Advertisers.
The IDFA helps marketers anonymously identify and track users to deliver personalized and measurable advertising across their mobile experience. With iOS 14 updates, for each app that a user installs, they will need to specifically opt-in to make their IDFA available to any party, for any purpose.
When these updates go into effect, app publishers will be required to provide a summary of their privacy practices. This summary, referred to as a "nutrition label," will appear on each app description page in the App Store. It is entirely self-reported, with no known compliance program or standardized set of notices.
App publishers will also need to self-report data process purposes, which will be presented to users in a pop-up notification. Apple users will select between allowing or disallowing what the app developer states in the customizable portion of the pop-up. If a consumer selects to opt-out, their IDFA is no longer available to the app developer and its supporting technology partners.
Ironically, since Apple owns the operating system and device, they will still be able to collect users' data with the opt-out option hidden deep in the Settings. Apple appears most concerned with cross-domain tracking.

Facebook has already been vocal on the fact that this update will cost them more than 50% of their revenue on the Facebook Audience Network (FAN). Apple has delayed rolling out these privacy features of iOS 14 to give its developers the necessary time to make the required changes.
ADM: What impact could these updates have on app developers?
Willcox: App developers typically offset the costs of creating and maintaining free apps with advertising as well as selling their consumer data to third parties.
Generally, removing an advertising ID has a material effect on all stages of the digital marketing lifecycle, resulting in an average 52% decrease in advertising revenue.

App developers will be forced to rethink how they appropriately motivate consumers to opt-in. If consumers do not opt-in, it will be much more difficult to serve relevant ads. If marketers can no longer prove the effectiveness of advertising via an app, there's a chance they'll pull that spend. It will be important to educate consumers on how they are committed to protecting users' overall privacy.
These updates are also curtailing developers' ability to leverage their data as a revenue stream.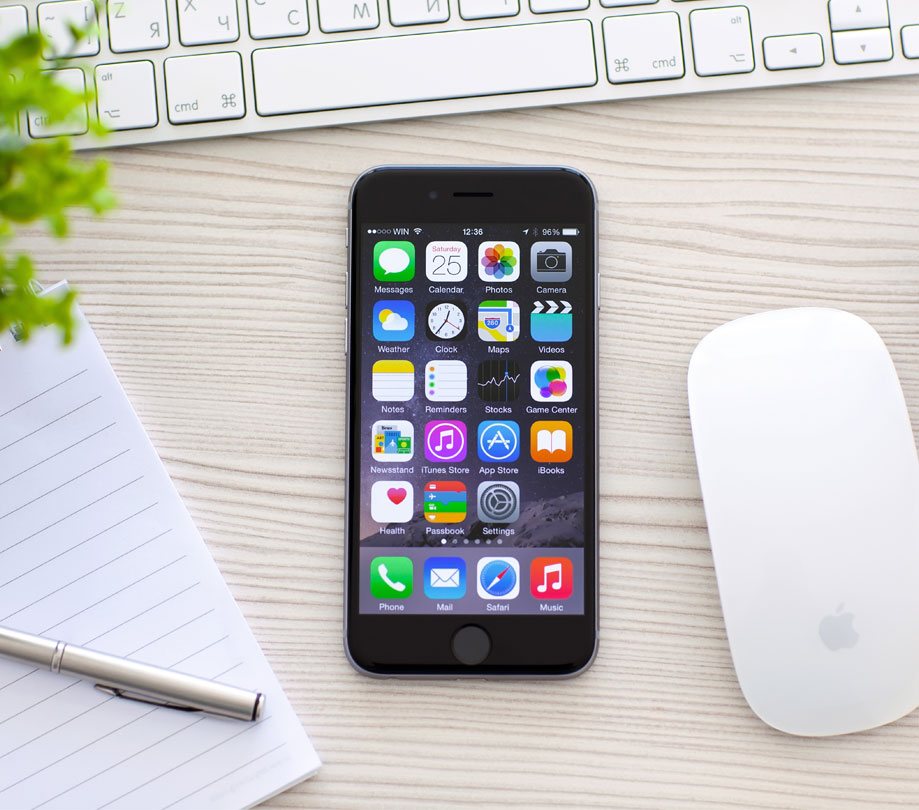 ADM: How can developers overcome the challenges this will cause them?
Willcox: Developers must have crystal clear privacy policies. Being transparent on how data will be used will be a cornerstone to getting users to opt-in and sustaining an advertising-based business model.
Today's app ecosystem is dependent on users sharing their IDFA. Without access to IDFA, an ad campaign cannot frequency cap, control recency, measure and optimize uniquely, segment/target behaviorally or attribute granularly.
Developers will want to find ways to offset lost revenue and some may opt to charge one-time or subscription fees.
ADM: How can developers still offer marketers an effective mobile advertising avenue via iOS?
Willcox: Marketers will need to leverage other technologies like device graphs to connect IDFA to other identifiers or substitutes (i.e., IP addresses). This is the only way that advertisers will still be able to connect the dots for optimization and attribution.
Brands can employ contextual targeting on mobile apps to still deliver relevant and effective ads to consumers. For example, a user of a relaxation or meditation app would likely be interested in learning about offerings from health and wellness brands.

App creators may be forced to increase the cost of their less-targeted ad inventory by increasing the cost per thousand impressions (CPMs) to make up for the impact on their yield.
ADM: How could these updates impact consumers' experience in the Apple App Store?
Willcox: The iOS 14 privacy updates could potentially force many apps to move to a paid business model versus an advertising-based model, so consumers will have to pay to download and/or use the app.

Free apps will give iPhone users less personalized experiences.

Many of the apps that consumers know and love could disappear altogether.
It will also change their overall experience when downloading an app. There will be more disclaimers for users to read and accept or decline when downloading an app. That is where the apps will have to tell them what data they are collecting and why. For each time a user downloads an app, they will have to listen to the developers "pitch" on why the user should accept and share their IDFA.
ADM: What does this signal about the future of the app industry?
Willcox: As it stands now, IDFA provides advertisers with a means to track identity across apps, which helps target ads and evaluate effectiveness.
It is still not entirely clear what impact these updates will have on the future of the app industry.
Apple has built its reputation on being a trailblazer, despite the ripples those decisions may have on the rest of the industry. For example, when Apple removed the headphone port across its devices.
However, it is not immediately apparent what the replacement for IDFA will be within a contained Apple ecosystem.
ADM: How will that shift mobile advertising as we know it?
Willcox: It is important that marketers do everything they can to expand their first-party data and customer relationship management (CRM) lists.
CRM lists can be translated through device or person graphs into targetable IDs, so that those devices can still be reached with personalized marketing even if a user's IDFA is not available.
The more data that a marketer owns, or secures, the better positioned they will be to evolve with changes in the digital horizon.
About Brooke Willcox
Brooke Willcox is Director, Digital Business Development & Emerging Media at MNI Targeted Media. Brooke has more than 10 years' experience in the digital media industry. She excels at evaluating the digital landscape and emerging trends, in order to identify prospective partners across media solutions, data partners, technology platforms, pricing models, custom campaign tracking and analytics, audience insights, verification tools, creative and programmatic platforms. She oversees the contract negotiation and implementation with vendors in the space, including onboarding, training, technical integration and continual partner management and development.

Brooke is a proven leader, with expertise in assessing media environments for opportunities, analyzing client needs, defining strategies for capturing new business, developing an existing client base, and attaining leverage in multiple competitive industry areas. She offers actionable insights for large-scale digital media optimization, including designing, developing and implementing forward-thinking, audience-specific advertising initiatives to achieve against marketing goals.
---
Become a subscriber of App Developer Magazine for just $5.99 a month and take advantage of all these perks.
MEMBERS GET ACCESS TO
- Exclusive content from leaders in the industry

- Q&A articles from industry leaders

- Tips and tricks from the most successful developers weekly

- Monthly issues, including all 90+ back-issues since 2012

- Event discounts and early-bird signups

- Gain insight from top achievers in the app store

- Learn what tools to use, what SDK's to use, and more



Subscribe here