phonegap magazine search results
App Developer Magazine issues we found relating to phonegap
---
This issue is overflowing with genius editorials covering advanced marketing, new Coppa regulations app developers need to know, how to cash in on your app revenue with game offers, marketing with no money, phonegap, prototyping, communication lessons for developers, and tons more - you won't want to miss it!
---
phonegap news search results
Developer news items we found relating to phonegap
60 results
---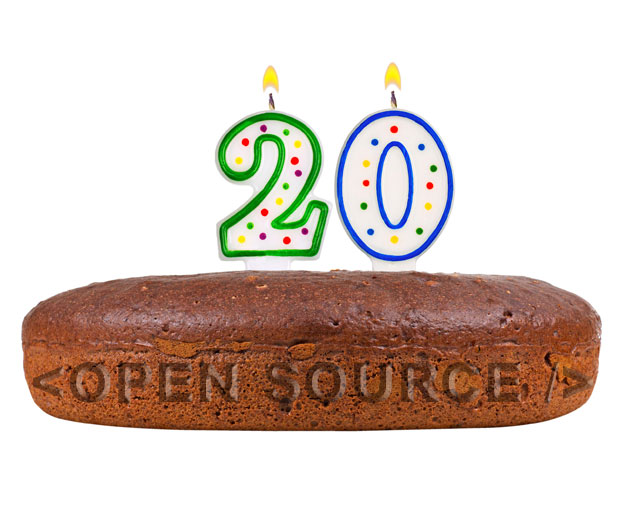 Open source software turns 20
Tuesday, February 06, 2018 by Richard Harris

First let me say in full disclaimer that I love open source software and initiatives, and I come from the enterprise world as it where in 1998. The days where IT budgets were as fat as overfed guppy goldfish, and open source tech was barely used in production environments. Open source source software has always had the same set of challenges following closely behin... Read More
---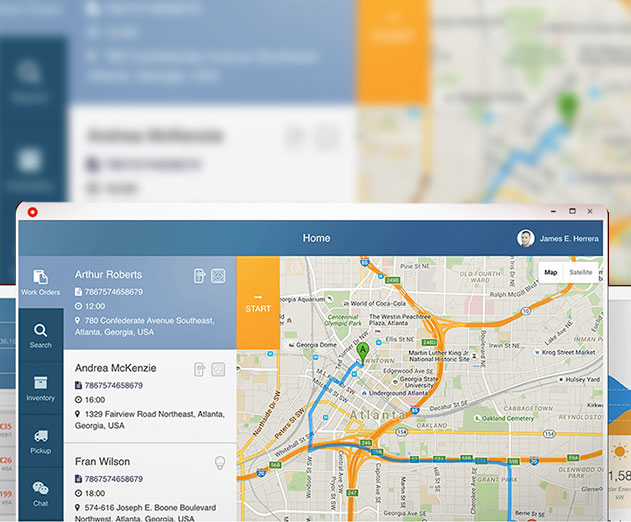 Low-code app development considerations
Friday, September 08, 2017 by Richard Harris

Love them or hate them, low-code platforms have made some notable impacts in the enterprise mobile app software development industry. The simple ease of use and low costs of such platforms at the expense of some creative freedoms has proven to be a revolutionary practice.That's why we sat down and had a chat with the experts to learn more on how low-code fares in the pr... Read More
---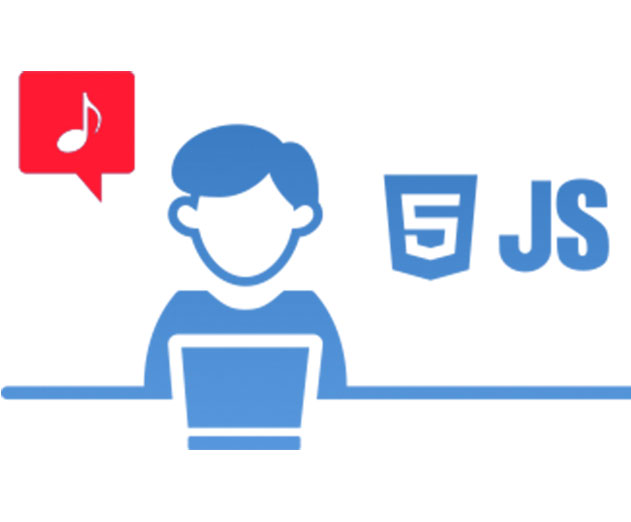 Onsen UI for Vue lets developers create mobile apps in Vue style
Tuesday, July 11, 2017 by Richard Harris

Monaca, a HTML5 hybrid app development platform, announced its stable release of "Onsen UI for Vue". Onsen UI is its open source UI framework for building hybrid mobile apps (Cordova/PhoneGap) and progressive web apps. Monaca released Onsen UI v2 in September 2016 with a significant architectural change. Onsen UI v2 has become a JavaScript framework independent, We... Read More
---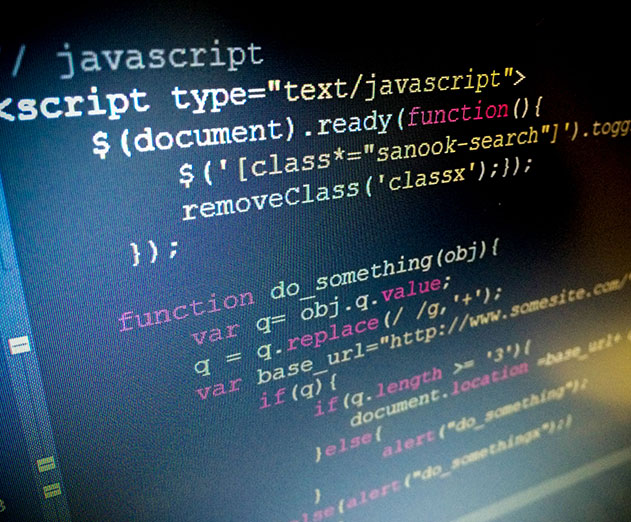 JavaScript apps get Arxan application protection solution
Friday, February 17, 2017 by Michael Haynes

Arxan Technologies, a provider of application protection and management solutions, has announced Arxan Application Protection for JavaScript, a new offering that provides leading protection for JavaScript-based applications, including hybrid iOS and Android apps, in addition to web apps. The comprehensive solution is designed to prevent brand damage, financial loss, IP ... Read More
---
How Rapid Application Development is Changing Everything
Saturday, September 24, 2016 by Richard Harris

I admit it, every time I hear the word RAD I go back to the 80's when BMX freestyle was at it's peak (I still own my beloved GT Performer)! But the RAD we are talking about here is "Rapid Application Development" (RAD), that used to be something reserved for making quick apps with minimal code input, little functionally, and that you did not intend on maintaining f... Read More
---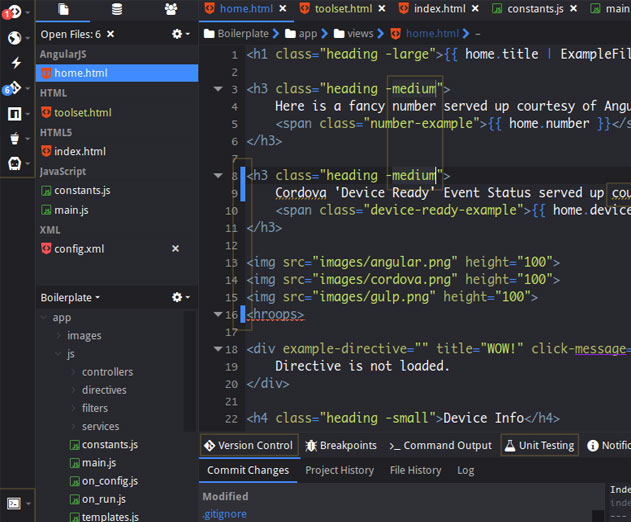 ActiveState Just Released Komodo IDE for Mobile
Friday, September 09, 2016 by Stuart Parkerson

ActiveState has announced the latest release of its Komodo IDE for mobile and web development which offers support for multiple languages, including for Python, PHP, JavaScript, HTML5 and CSS, Node.js, Golang, Ruby, Perl, Tcl, and a variety of other languages and frameworks. With the release of Komodo IDE 10.1, the platform expands its support for An... Read More
---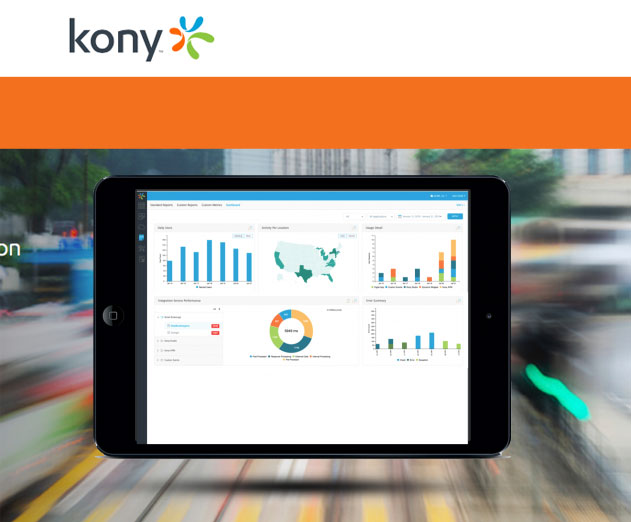 Kony MobileFabric Release Offers New Microservices and Object Services Technology
Thursday, July 28, 2016 by Richard Harris

Kony has released the latest edition of its MobileFabric platform, the company's mobile middleware solution designed to be used to rapidly build mobile backend applications. This release, MobileFabric 7.0, offers a new model-driven approach to mobile app development using microservices and includes object services that make it easier and cheaper to develop, maintain and... Read More
---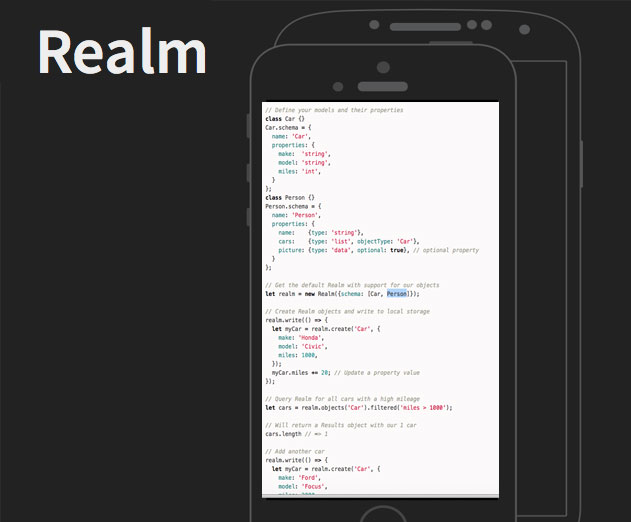 How Realm's New React Native Database Helps Developers
Wednesday, March 02, 2016 by Richard Harris

We recently visited with the Tim Anglade, Realm's VP Product + Marketing & Partnerships to talk about the recent announcement at Facebook's React.js Conference of its new mobile database built specifically for React Native. The new solution is a replacement for SQLite and Core Data which offers a fast database with live objects, change events and support for un... Read More
---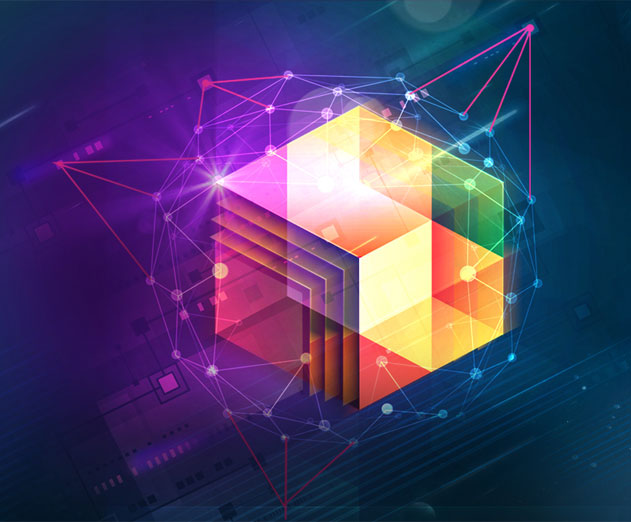 ColdFusion 2016 offers New API Management Capabilities
Monday, February 22, 2016 by Richard Harris

Adobe has released the 2016 version of its ColdFusion solution for building and deploying web and mobile applications. Included in the release is a new API management tool which allows ColdFusion Enterprise users to move APIs from concept to production, and a new security code analyzer that automatically detects and mitigates potential code vulnerabilities in real-time.... Read More
---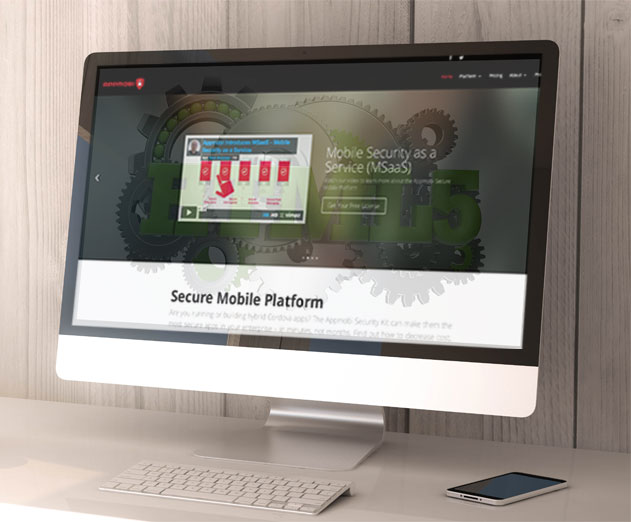 Appmobi and Intel Partner to Offer Enterprise HTML5 and Cordova Based Apps
Thursday, February 18, 2016 by Stuart Parkerson

Appmobi has announced the integration of its SaaS solution, Appmobi Secure Mobile Platform, with the Intel's XDK. The new Appmobi plug-in with the Intel XDK allows Intel developers to build secure enterprise-grade hybrid HTML5 and Cordova-based mobile applications. The service is free for up to 500 devices and can be transitioned to private stack services.Appmobi specia... Read More
---
The Unsung Side Of Mobile Apps: Bootstrapping Development With Mobile Backend Services
Monday, December 07, 2015 by Mike Thompson

There's more to a successful mobile app than a slick UI and cross-platform availability. Mobile Backend as a Service (MBaaS) makes developing compelling, full featured apps faster and easier.When building applications, every budding developer knows the temptation of fixating on the UI at the expense of algorithms, data structures and state management. After al... Read More
---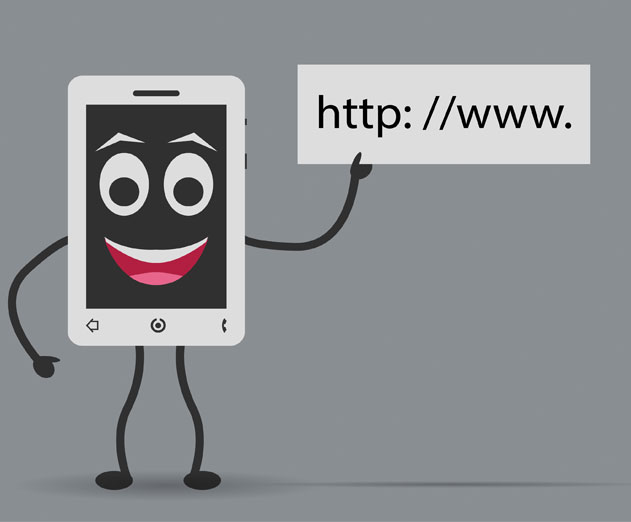 AWS Device Farm Now Tests Browser-Based Apps on iOS and Android Devices
Tuesday, December 01, 2015 by Stuart Parkerson

Amazon Web Services launched the AWS Device Farm this July to provide support for testing native and hybrid applications on iOS and Android devices. The AWS Device Farm provides the ability to test apps in the cloud against a large collection of real phones and tablets without the complexity and expense of deploying and maintaining device labs and automation infrastruct... Read More
---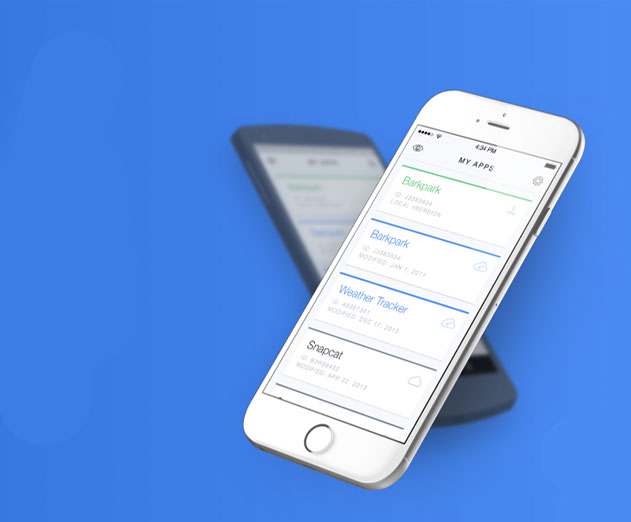 Ionic Launches New Version of its HTML5 App Creator
Wednesday, November 25, 2015 by Richard Harris

It's been a little over a year since Ionic launched the alpha of its open source Ionic Creator platform which provides an HTML5 SDK to build cross platform, native-feeling mobile apps using web technologies like HTML, CSS, and Javascript. The company has recently released a number of updates to the platform adding new features, polishing existing ones, and fixing issues... Read More
---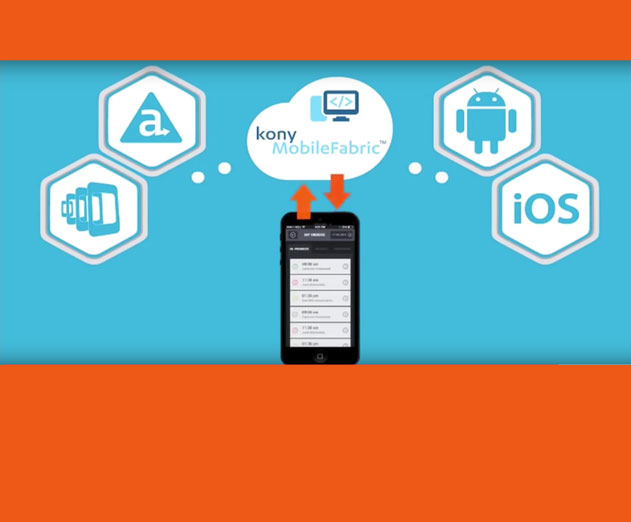 Kony's MobileFabric Cross Platform Development Solution Available on AWS Marketplace
Tuesday, November 03, 2015 by Stuart Parkerson

Developers looking to leverage the advantage of cross-platform development in a cloud based environment can now take advantage of Kony MobileFabric in AWS Marketplace, which includes the availability of a free Developer Edition.Kony is an enterprise mobility solutions company which provides one of the leading cloud-based mobile application development platforms (MADP). ... Read More
---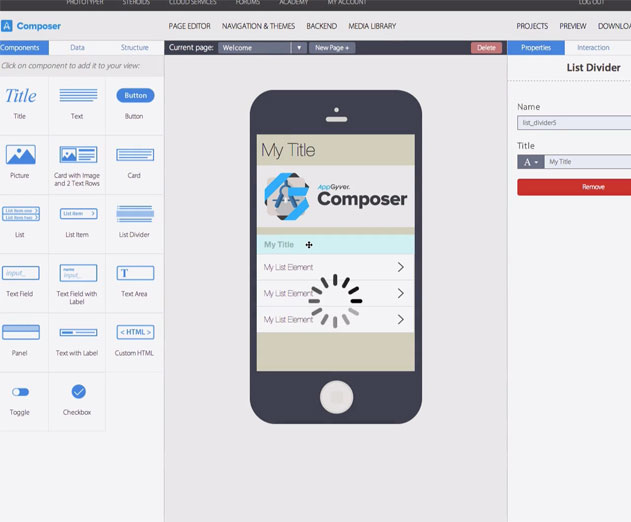 AppGyver Updates UI and UX for its HTML5 Hybrid App Builder
Tuesday, October 13, 2015 by Richard Harris

AppGyver's Composer platform offers the ability for developers to bootstrap HTML5 hybrid apps. In its Composer 2 release, the company has provided updates to its UI and UX to improve how the Composer 2 admin interface looks and how the UX flow works.Composer 2 is AppGyver's visual bootstrapping tool that allows developers to quickly finish hashing out a new app idea the... Read More
---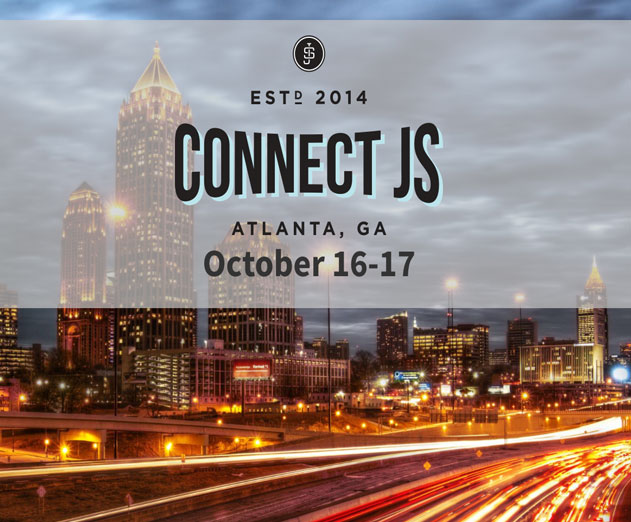 Connect.js Conference Will Dive Deep Into Web Technologies in October
Wednesday, September 02, 2015 by Stuart Parkerson

Web developers will again flock to Atlanta for the Connect.js Conference as they dive deep into AngularJS, React.JS, Testing JavaScript, Advanced JavaScript, Enterprise JavaScript, Cross-platform Mobile Development with Phonegap & Ionic, Server-side JavaScript, Design/UI/UX, Rails, and PHP.This low cost conference will be held Friday October 16 and Saturday October ... Read More
---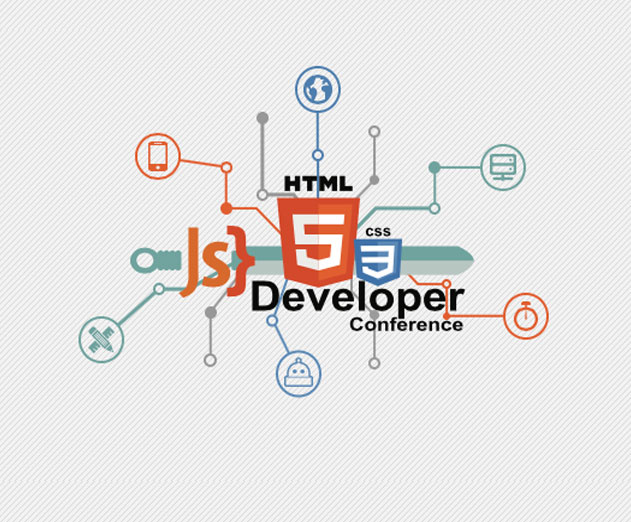 HTML5Devconf in San Francisco Dives Into Web Technologies in October
Wednesday, August 19, 2015 by Richard Harris

HTML5Devconf will be once again be in San Francisco with this year's conference held on October 19 – 20 and training sessions held on October 21 – 23.The event is one of the largest gatherings of technical software developers, designers and decision makers focused on Internet software technologies such as JavaScript, HTML5, CSS, Node.js and other cross platform web, mob... Read More
---
Kony Updates MobileFabric To Help The Enterprise With Mobile Development
Thursday, July 23, 2015 by Richard Harris

Kony has updated its MobileFabric backend mobile infrastructure with new API management, mobile a management (MAM), analytics and application performance management (APM) capabilities.The updates provide developers greater access to open and web development standards and technologies offering front-end tools and frameworks, including native iOS, Android, Windows, HTML5/... Read More
---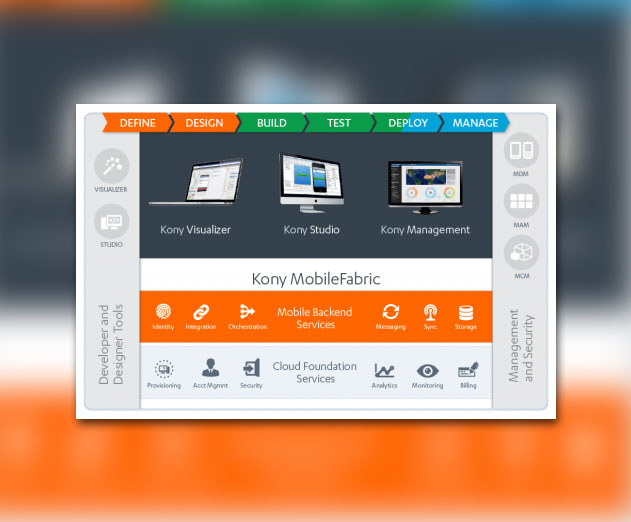 Kony Launches MobileFabric Backend Mobile Infrastructure on AWS
Monday, July 13, 2015 by Stuart Parkerson

Kony has released new versions of its Kony MobileFabric backend mobile infrastructure in the AWS Marketplace, including a free Developer Edition. The new release caters to developers who are building mobile and IoT apps on AWS by providing access to Kony MobileFabric to address their backend infrastructure needs while developing a mobile front-end with support for ... Read More
---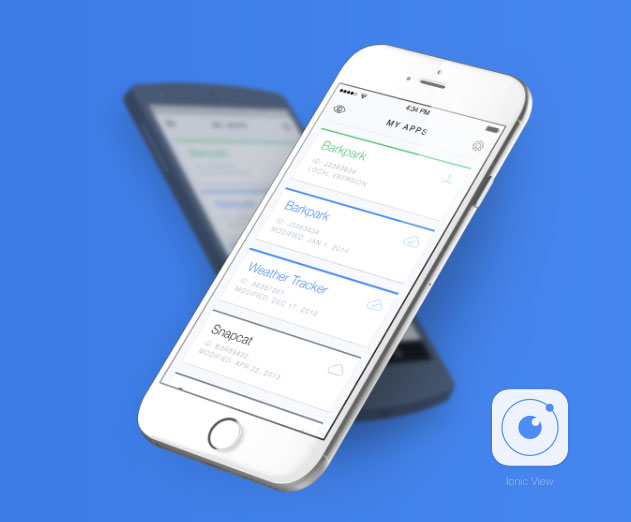 Ionic Continues to Build Out its HTML5 Hybrid App Development Platform
Wednesday, July 01, 2015 by Richard Harris

Ionic continues to build out its open source front-end SDK for developing hybrid mobile apps with HTML5. Ionic offers a library of mobile-optimized HTML, CSS and JS components, gestures, and tools for building highly interactive apps - built with the Sass CSS extension and optimized for AngularJS.Ionic is focused mainly on the look, feel, and UI interaction of an app. T... Read More
---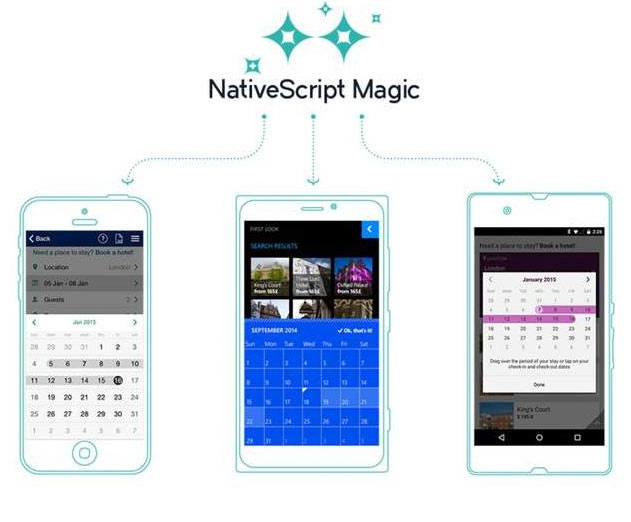 Telerik Launches JavaScript Open Source Network for Web Developers to Build Native Apps
Monday, March 16, 2015 by Stuart Parkerson

Telerik announced the beta availability of NativeScript, an open source framework enabling developers to use JavaScript to build native mobile apps running on all major mobile platforms, including Apple iOS, Google Android and upcoming for Windows Universal. The NativeScript framework is designed to be familiar to developers who are comfortable with web technologie... Read More
---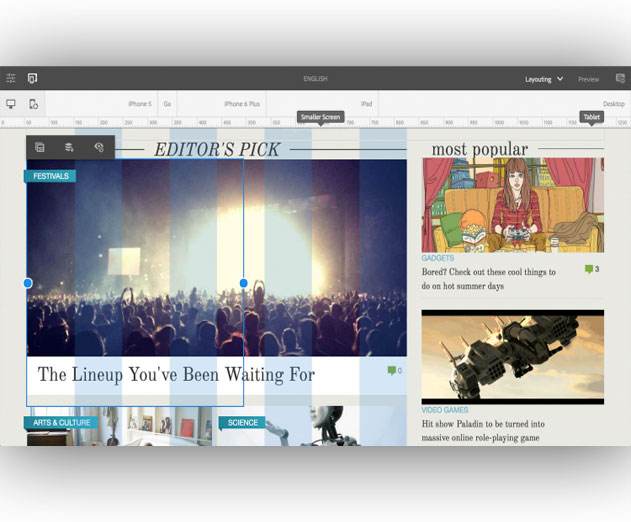 Adobe Updates Mobile Development Framework
Friday, March 13, 2015 by Richard Harris

Adobe has announced enhancements to its Adobe Mobile Services that now includes an integrated mobile app framework. Mobile Services is offered through the Adobe Marketing Cloud as a product to encompass the mobile app lifecycle from app development and user acquisition to app analytics and user engagement. The mobile app framework in Adobe Mobile Services brings to... Read More
---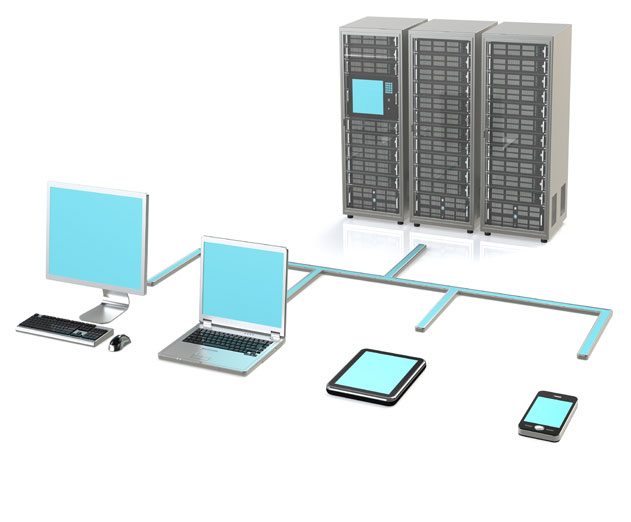 The Right and Wrong Strategies When Taking Your App Offline
Monday, February 09, 2015 by Martin Heller

Once there was an elevator inspector. Into an elevator shaft he climbed with his tablet, taking pictures and making notes. Twenty minutes later, he climbed down, went into the hall, and his tablet got service. His inspection app immediately tried to synchronize his notes and pictures with his company's inspection database. After a couple of minutes, he saw an error... Read More
---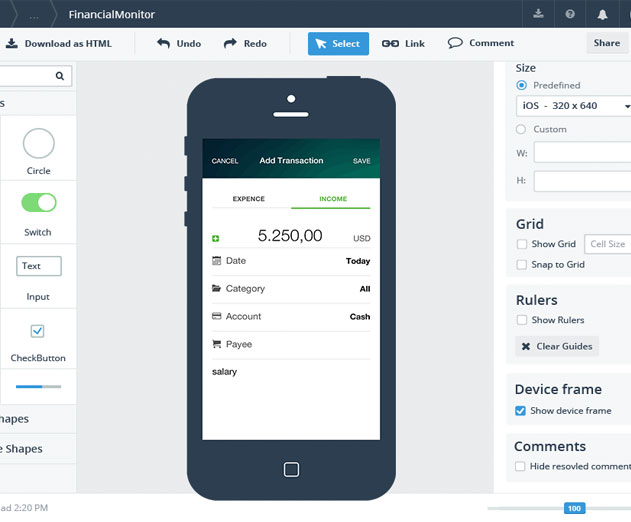 Progress Releases Updates to Telerik App Development Platform
Friday, January 16, 2015 by Stuart Parkerson

Progress has released the latest version of Telerik, its device and OS agnostic mobile development platform that combine UI tools and cloud services to build apps. This comes on the heels of the Progress's announcement that it had finalized the purchase of Telerik AD in December 2014.The Telerik Platform offers tools and services that can be adopted individually or as a... Read More
---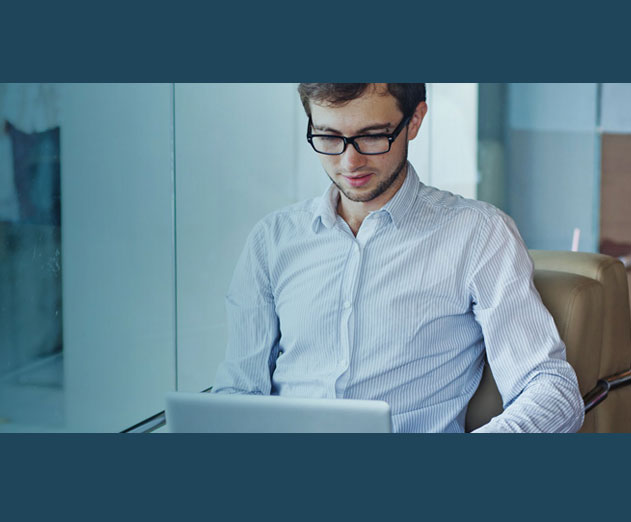 New Master Of Applications Development Course
Tuesday, December 16, 2014 by Stuart Parkerson

If you always dreamed of becoming a mobile app developer, there is a new Master Of Applications Development Course by Charles Stuart University. CSU's Master of Mobile Applications Development lets students have the opportunities to develop apps for any of the major platforms.Through the Master Of Applications Development Course students can develop on pl... Read More
---
AppGyver Releases Supersonic, Bridging Native Grade UI and Data to HTML5 Hybrid Apps
Thursday, December 04, 2014 by Stuart Parkerson

AppGyver just released Supersonic this week, defining a new way for developing high-performance mobile app user interfaces. AppGyver offers users a platform for both the novice and seasoned mobile developer in executing HTML5 mobile apps which are indistinguishable from native applications. Supersonic is a next-generation mobile hybrid framework where develop... Read More
---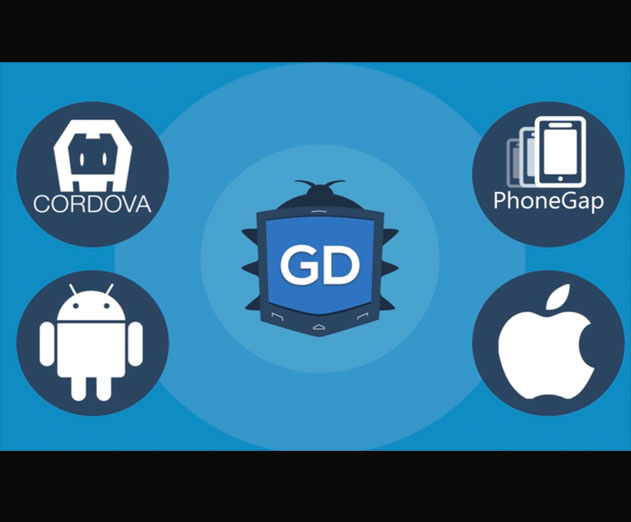 Genuitec Announces General Availability of GapDebug Solution for Debugging PhoneGap Apps
Friday, November 07, 2014 by Stuart Parkerson

GapDebug is coming out of public beta with its PhoneGap debugging tool as the company has announced the General Availability (GA) of GapDebug for use by hybrid mobile app developers.Operating on both the Windows and Mac platforms, GapDebug allows debugging of hybrid mobile apps, such as PhoneGap and Cordova, on modern iOS and Android devices. GapDebug is free to use for... Read More
---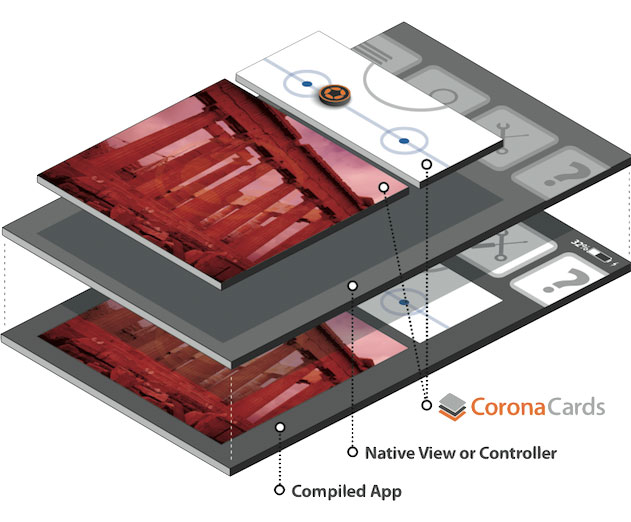 Corona Now Supports Windows Phone 8 via CoronaCards
Thursday, October 23, 2014 by Richard Harris

Corona has announced support for Windows Phone 8 via its CoronaCards, which provides flexibility for developers using the Corona platform to develop for Windows Phone 8. CoronaCards is a version of the Corona platform (running the Corona Lua code) that can be embedded into any native app allowing developers to also hook in any native functionality via a native/Lua bridg... Read More
---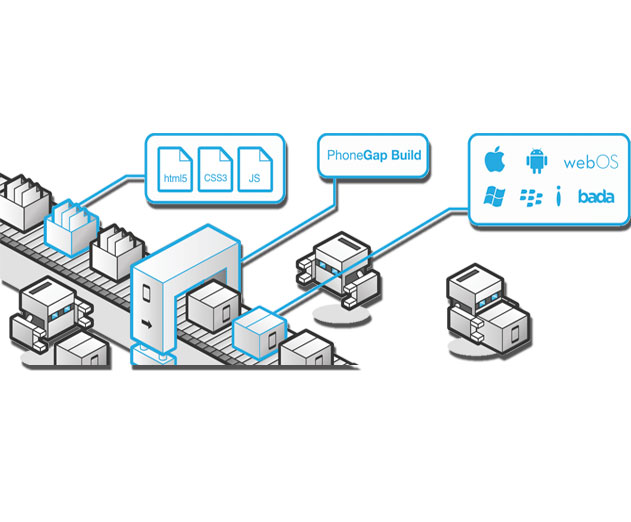 Cordova Announces Cordova 2.9, WebOS, Symbian, Blackberry and Windows Phone 7 Deprecations for PhoneGap
Tuesday, October 21, 2014 by Richard Harris

Cordova has deprecated WebOS, Symbian, Blackberry and Winphone 7, as well as for all Cordova versions below 3.0, as of October 15, 2014. The Cordova teams says that it has stopped active development on these platforms because they realized continuing support for these platforms on PhoneGap Build would mean less available resources to focus on adding new platforms o... Read More
---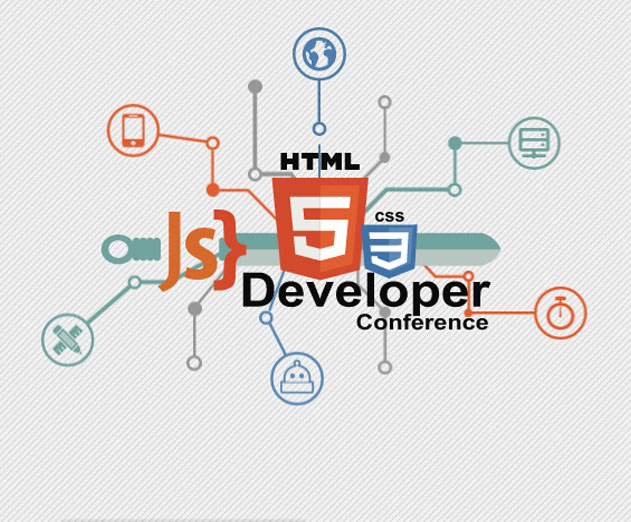 Hey JavaScript and HTML5 developers! The HTML5Devconf Is Rapidly Approaching!
Wednesday, October 08, 2014 by Richard Harris

There is still time to get in on the cross platform fun and register for the HTML5Devconf which will be held in downtown San Francisco on October 20 & 21 at Moscone Center.The conference features technical software developers, designers and decision makers focused on Internet software technologies such as JavaScript, HTML5, CSS, node.js and other cross platform web,... Read More
---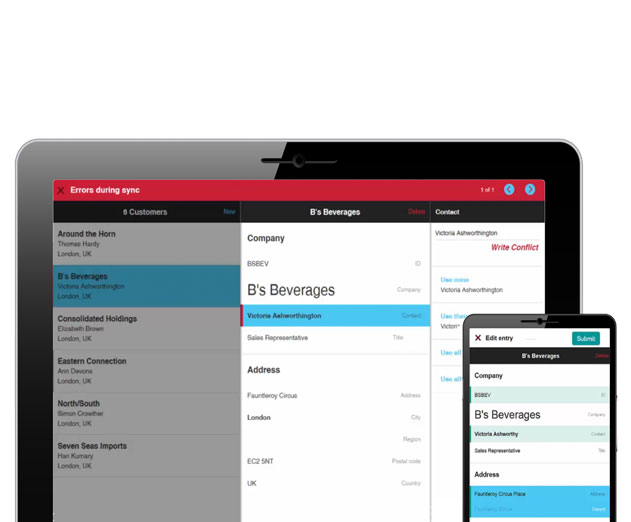 New Alpha Anywhere Version 3.0 Offers Cross Platform Offline Mobile Business Applications
Monday, October 06, 2014 by Stuart Parkerson

Alpha Software Corporation has announced its application development and deployment environment now offers built-in offline support, without added time or cost. This built-in capability in Alpha Anywhere 3.0 allows a transactional business app to operate effectively while disconnected from a network.With full featured mobile off-line availability, users can work anywher... Read More
---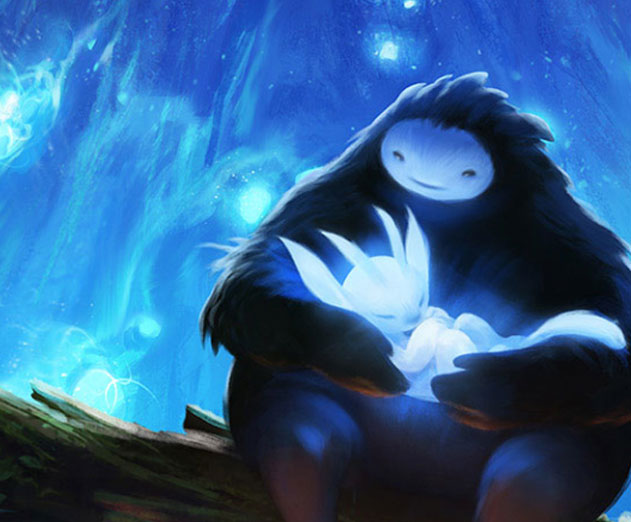 Microsoft Launches New Dev Center Partner Program
Thursday, September 11, 2014 by Richard Harris

Microsoft has announced a new Dev Center Partner Program which provides middleware providers access to devices, software, co-marketing, event support, and more. The program includes a new partner directory to help developers find a growing list of middleware partners targeting Windows.Current partners include Unity, PayPal, PhoneGap, Facebook, Localytics, Fortumo, Syncf... Read More
---
Kony Offers New Packaged Mobile App Enterprise Platform
Tuesday, August 19, 2014 by Richard Harris

Kony has launched a new packaged mobile enterprise platform called Kony MobileFabric. The platform packages a mobile application development platform (MADP), mobile backend as a service (MBaaS), Application Programming Interface (API) management, and platform as-a-service (PaaS) infrastructure under a single, open and standards-based mobile platform. Kony MobileFab... Read More
---
InterSystems Introduces Zen Mojo for Enterprise Mobile Web App Development
Sunday, July 20, 2014 by Stuart Parkerson

InterSystems has announced Zen Mojo, a new technology for the development of Web-based apps for mobile and desktop environments. According to InterSystems, Zen Mojo was designed take advantage of the functionality and responsive user interfaces of mobile devices, when creating data-rich, enterprise-class Web apps. The open source plugin framework allows adopti... Read More
---
Genuitec Takes GapDebug Tool for PhoneGap and Apache Cordova into Public Beta
Thursday, July 17, 2014 by Richard Harris

After a couple of weeks of private beta, Genuitec is taking its GapDebug tool for PhoneGap and Apache Cordova into public beta.GapDebug provides the ability to "plug and debug" mobile apps. It is a single source platform to perform cross-platform testing on iOS and Android mobile apps. GapDebug eliminates the need to bounce back and forth between iOS... Read More
---
Ionic ngCordova Open source AngularJS Services and Extensions for HTML5 Apps
Thursday, June 12, 2014 by Richard Harris

Ionic offers a free and open source library of mobile-optimized HTML, CSS and JS components for building HTML5 apps. Ionic has recently announced ngCordova, an open-source collection of AngularJS services and extensions that allow the use of Cordova plugins and native features in hybrid apps.With ngCordova, instead of calling Cordova plugins directly and having to figur... Read More
---
KidoZen Announces HTML5 App Designer Platform
Wednesday, May 28, 2014 by Richard Harris

KidoZen has announced the release of its HTML5 App Designer, a visual drag-and-drop tool to build prototype and production-ready, cross-platform HTML5 applications. The HTML5 App Designer is a new feature enhancement to the KidoZen enterprise mobile platform. HTML5 App Designer offers jQuery support with the ability to choose from over 30 jQuery Mobile po... Read More
---
Kony Releases New Mobile Backend as a Service (MBaaS) for Enterprise App Developement
Wednesday, May 21, 2014 by Stuart Parkerson

Kony has released a new Mobile Backend-as-a-Service (MBaaS), featuring pre-built multi-channel packaged mobile apps and enhancements to the Kony Multi-Channel Experience Cloud.The Kony MBaaS provides an open set of integrated, enterprise-grade cloud services that help companies mobilize business processes including customer relationship management, human resou... Read More
---
May 2014 Issue of ADM is Here!
Friday, May 02, 2014 by Richard Harris

Okay first a little gloating, I'm proud to announce the 12 issue of App Developer Magazine, May 2014! The issue is over 80 pages and contains some excellent resources including everything from using Facebook to help promote your app, to knowing where to invest in the mobile industry, it's all right here!Here is the complete lineup:FEATURESGuide: Using Facebook To G... Read More
---
PhoneGap Releases PhoneGap Developer App
Friday, April 25, 2014 by Richard Harris

PhoneGap has introduced the new PhoneGap Developer App, which can help lower the barrier of entry to creating PhoneGap applications. Users can now immediately preview an app on a device without installing platform SDKs, registering devices, or even compiling code. The app is available on iOS, Android and soon for Windows Phone.The app provides the ability to develo... Read More
---
Sencha Space – Solving BYOD with Cross Platform Management to Build and Deploy Secure Mobile HTML5 Apps
Tuesday, April 22, 2014 by Nicholas Harlow

With more and more enterprises adopting BYOD policies, the challenge for IT departments has become how to manage personal and professional applications on the same device, making sure company information is secure without infringing upon personal privacy. The importance of this issue will only grow as mobility becomes an even greater fixture in the enterprise.At Sencha,... Read More
---
New Version of Ludei CocoonJS Provides PhoneGap Alternative for Developers to Compile HTML5 Apps
Saturday, April 12, 2014 by Stuart Parkerson

Ludie has announced CocoonJS 2.0, the latest version of its platform which allows developers to compile HTML5 apps.With CocoonJS 2.0 developers can compile their project in the Canvas+, Ludie's accelerated canvas to accelerate a game, or WebView+, the Chromium-based WebView able to run DOM-based games and apps. This allows developers to take advantage of each ... Read More
---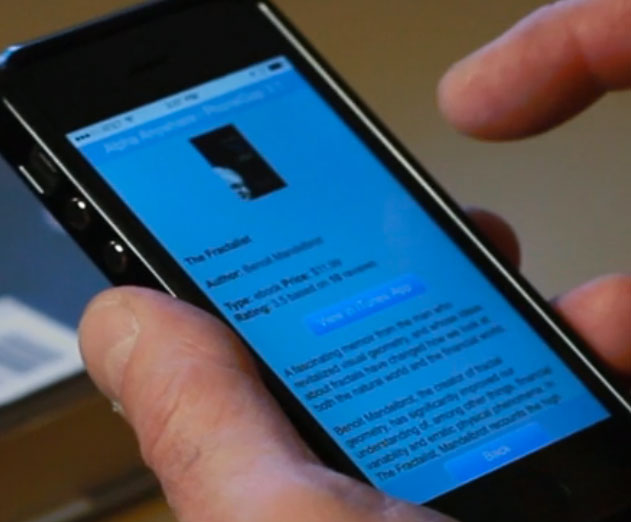 Alpha Software Launches Alpha Anywhere 2.0 for Building HTML5 and Hybrid Apps
Wednesday, April 09, 2014 by Stuart Parkerson

Alpha Software has announced the release of Alpha Anywhere 2.0, a front-end to back-end, prototype-to-production environment for rapidly developing and deploying enterprise-level, cross-platform mobile and web business applications. Alpha Anywhere 2.0 incorporates PhoneGap Build integration, enhanced security, built-in support for high-quality i... Read More
---
Kinvey Launches New Libraries for Mobile Web Development
Tuesday, April 08, 2014 by Stuart Parkerson

Kinvey has announced new libraries for mobile web development including a full range of JavaScript, Backbone.js, Ember.js and Angular.js frameworks in addition to enhancements to its PhoneGap and Appcelerator Titanium modules. These new capabilities give enterprise customers more flexibility to deliver mobile applications for employees, partners and custo... Read More
---
Adobe Launches New App Marketing and Monetization Solutions with PhoneGap Enterprise and Support for Apple iBeacons
Tuesday, March 25, 2014 by Richard Harris

Developers can now create and deliver mobile apps while marketers manage, measure and monetize the content, all from within Adobe Marketing Cloud through the launch of new PhoneGap Enterprise and support for Apple iBeacons which help companies create, manage and deliver mobile app experiences to their customers and prospects in real-time. The ne... Read More
---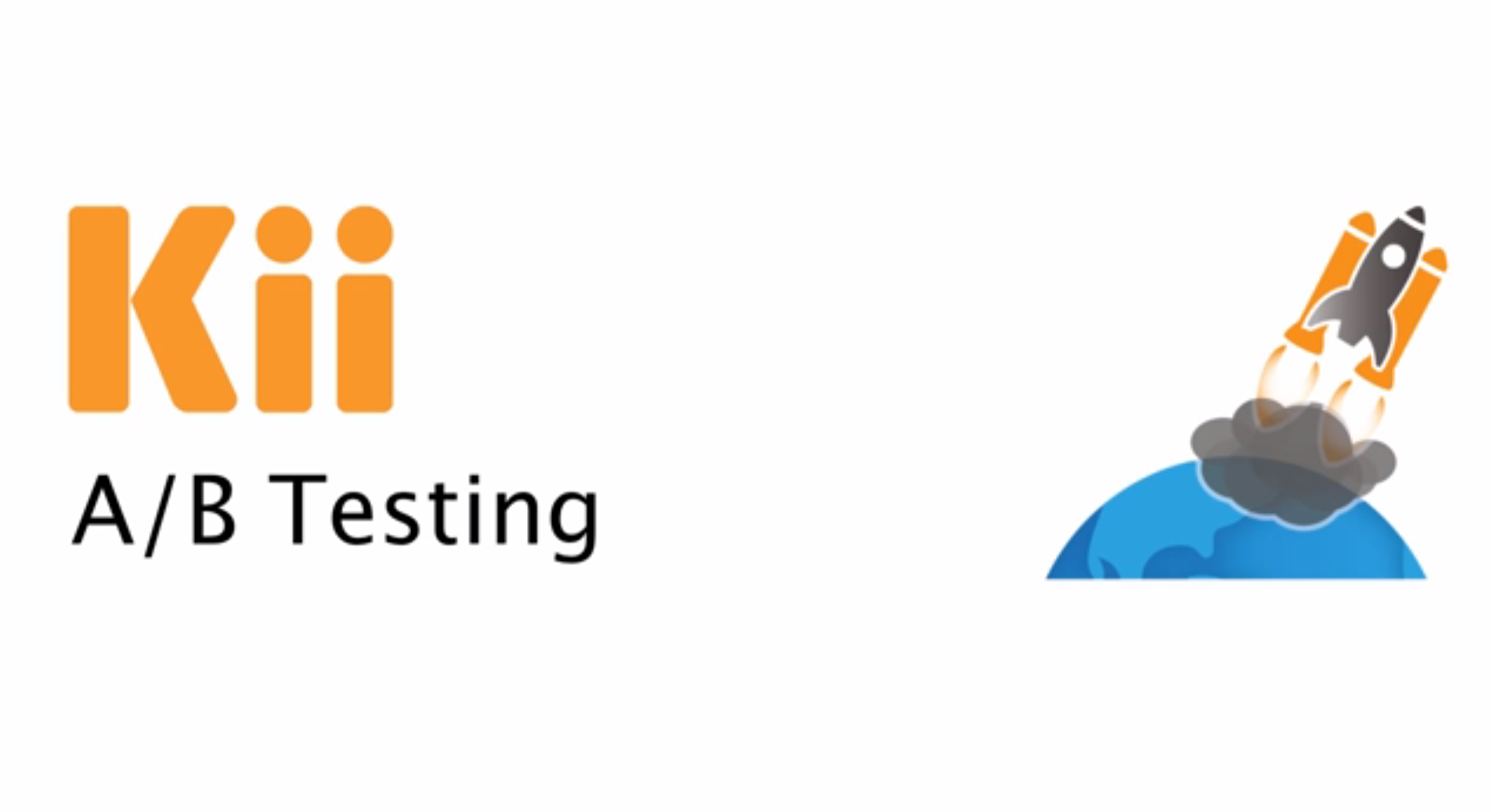 Kii Introduces A/B Testing, Now Javascript SDK PhoneGap and Titanium Compatible
Saturday, March 15, 2014 by Stuart Parkerson

Kii has introduced new A/B Testing functionality which is included with all Kii accounts, including the free ones. Developers using Kii can run an experiment and then push the optimal result to all users with one click, without having to update an app.Kii A/B Testing supports multiple variables to provide the ability to test combinations around app experience,... Read More
---
Corona Hints At a New Ad Network With New CoronaCards
Thursday, March 06, 2014 by Richard Harris

Corona sent a letter to developers today to announce a new "closed beta" of CoronaCards. Essentially it allows developers of Corona and other platforms such as GameSalad, and Unity to "overlay" a version of Corona from within their apps (think interstitials). Here are a few examples of what they say cards will be good for:Developers using frameworks like&... Read More
---
Kinvey Integrates Gizmox's Visual WebGui HTML5 Platform
Tuesday, March 04, 2014 by Richard Harris

Kinvey has announced its integration with Gizmox's Visual WebGui HTML5 platform which allows developers to build apps using familiar languages and tools like C#, VB.net, and Visual Studio. These apps can then be deployed as native, cross-platform HTML5 or hybrid apps that run on any device. With Kinvey's platform integrated with Visual WebGui, enterp... Read More
---
Mozilla Announces New Dual Core App Developer Reference Phone, Firefox OS PhoneGap Integration
Monday, February 24, 2014 by Stuart Parkerson

It's going to be a week of announcement overload as companies try to maximize their access to media at the Mobile World Congress so hold on as a cornucopia of mobile news is served.Mozilla joins the fray with a number of announcements, including a 4.5-inch dual-core reference phone, enabling developers to test new Firefox OS features and apps against different memo... Read More
---
The Future of PhoneGap
Saturday, December 28, 2013 by Marko Lehtimaki

Adobe, the current owner of the popular HTML5 hybrid app framework PhoneGap, has traditionally focused on the creation of multimedia and creativity software products. In more recent years, Adobe has been betting heavily on HTML5. It remains that creative professionals are Adobe's bread and butter, and this focus sometimes requires product decisions which might not ... Read More
---
Gizmox Launches Visual WebGui Version 7 to Develop HTML5 Apps Using C#
Monday, December 23, 2013 by Richard Harris

Gizmox has announced the availability of Visual WebGui Version 7 which includes a new mobile feature set, an assessment tool for analyzing legacy desktop apps, and integration with Microsoft Visual Studio 2013. Visual WebGui allows Visual Studio developers to create HTML5 apps using only C# and visual designers, with no need to learn new programming languages... Read More
---
HTML5 App Development: Insight into Choices for Mobile Developers to Bring Web Apps to Market
Monday, November 11, 2013 by Stuart Parkerson

How HTML5 mobile app developers decide between four fundamental choices to bring web apps to market is the basis of a recent report by Vision Mobile. The report is taken from data derived from four different sources: raw data from Vision Mobile's Q2 Developer Economics survey (6,000 respondents, April-May 2013); analytics from 30,000 plus Android apps available in Goog... Read More
---
Adobe Launches New Cloud Based Mobile App Marketing Services
Friday, November 08, 2013 by Stuart Parkerson

Adobe continues to expand its app developer support services with its introduction of Adobe Mobile services for Adobe Marketing Cloud. Among the cloud based services offered through the program are app analytics, app experience targeting based on GPS location, and audience testing. The services are integrated with the recently introduced Adobe Analytics and Adobe ... Read More
---
Appurify Launches Public Beta of Mobile Test Automation Platform
Wednesday, September 25, 2013 by Richard Harris

Company announces product collaborations with Sencha and Adobe PhoneGap, releases free SDK for mobile developers to streamline test creation and debuggingSAN FRANCISCO—September 25, 2013—Appurify, the pioneer in mobile test automation on real devices, today announced the public beta of its platform for testing, run-time debugging and performance optimization of mobile a... Read More
---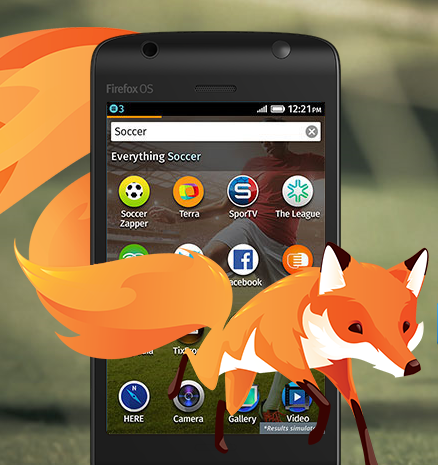 Mozilla Temps App Developers With Round 2 of Free Firefox Phones
Thursday, September 05, 2013 by Stuart Parkerson

In May Mozilla launched the Phones for Apps for Firefox OS to encourage app developers to port their HTML5 apps to the Firefox platform. The free Geeksphone Keon phone program maxed out and many developers were unable to get a free phone. Mozilla has restocked its phone inventory and is again enticing developers to port their current HTML5 app. The company is not guara... Read More
---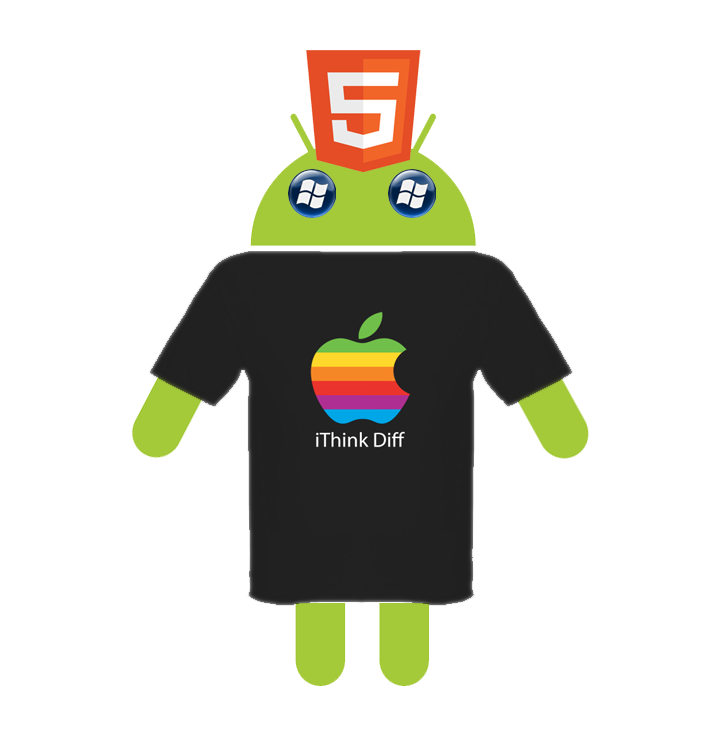 Cross Platform App Development Where, What and Do You Need it?
Monday, August 19, 2013 by Richard Harris

The problem of cross-platform development is as old as computer programming itself. Cross-platform software can be divided into two types. One requires individual building or compilation for each platform that it supports, and the other can be directly run on any platform without special preparation, e.g. software written just once in an interpreted language for which t... Read More
---
CM First Releases V1.8 SP1 CM WebClient
Sunday, August 04, 2013 by Richard Harris

CM First has announced upgrades to its CM WebClient Mobile for CA Plex, now in version 1.8 SP1. WebClient helps customers move CA Plex applications to web and mobile, without recoding client-server interfaces. The new release of CM WebClient Mobile adds features including new themes, icon menus, audio and video, advanced geo, and access to device email and address boo... Read More
---
August 2013 Issue 3 is Here!
Saturday, August 03, 2013 by Richard Harris

We are proud to announce the latest issue of App Developer Magazine is now available here on our website, and publishing tomorrow on mobile. This issue contains so much content my head is still hurting from editing and proofing, but it's worth the read! Everything from cheap marketing tactics to Coppa, to the future of Phonegap and using game offers for app moneti... Read More
---
Adobe Releases Phonegap 3.0
Friday, July 19, 2013 by Richard Harris

If you haven't taken HTML based app development seriously now might be the time to pay attention to the latest release by Adobe with version 3.0 of Phonegap. The new 3.0 version is more modular based with API's that can easily be taken in or out of your project, and will hopefully make life a little easier for the HTML based app developer.There two more notable updates,... Read More
---
A New Way to Develop PhoneGap Apps
Tuesday, April 23, 2013 by Richard Harris

The folks over at AppGyver have released a new product that lets you build apps based on the popular PhoneGap library without needing to do alot of heavy lifting in the code. It's called "Steriods". It's a fresh approach to an age-old problem, how to create an app that has a unique feature set without having to learn to program every line of code, Steriods lets you do t... Read More
---