Developer Tools news search results
Developer news items we found relating to Developer Tools
100 results
---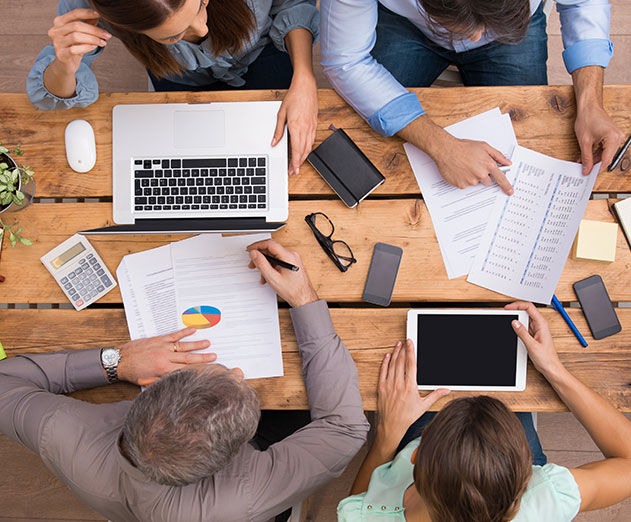 Diversity of thought is key to successful dev teams
Wednesday, November 29, 2017 by Steve Davis

Could a philosophy graduate be your next CTO? If the latest trend in developer talent is anything to go by, the traditional route to developer success could soon be blown wide open.The typical view of "engineers" creating tomorrow's technology today is of hoodie-wearing Ivy League computer science graduate geniuses, toiling away on code. That stereotype is not without j...
---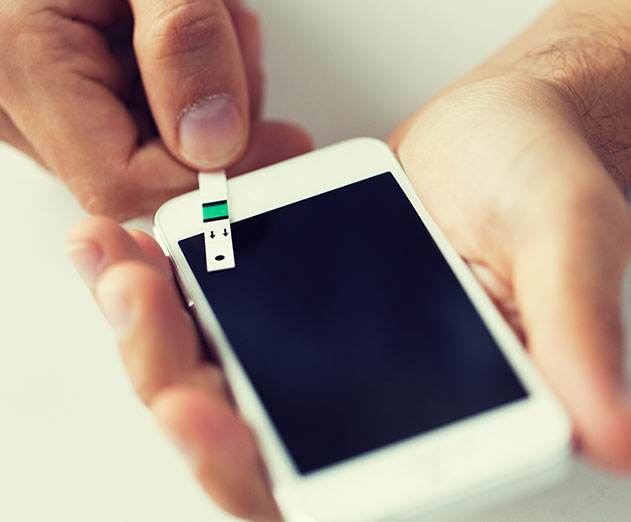 How to avoid flaky automated testing results
Tuesday, November 28, 2017 by Richard Harris

Flaky tests are the bane of any tester's existence, forcing them to spend precious time on non-functional issues. This slows down the product lifecycle and lowers an organization's confidence in functional testing, which also decreases the likelihood of development teams writing end-to-end tests.End-to-end tests measure readiness for deployment by ensuring that the appl...
---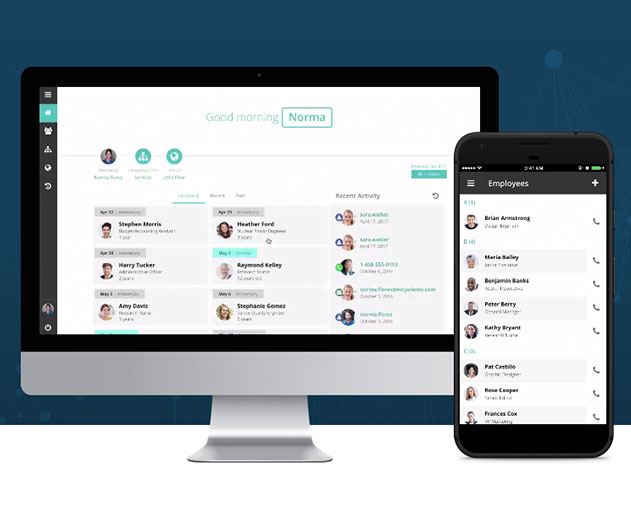 IDERA acquires Sencha to provide web developer tools
Tuesday, August 29, 2017 by Richard Harris

IDERA, Inc. has announced an agreement to acquire Sencha, a web application development platform. Sencha will be integrated with Embarcadero, IDERA, Inc.'s developer tools division.Sencha's Web Application Development Platform empowers companies to design, develop and test cross-platform web applications for desktops, tablets and smartphones. IDERA also noted that "in r...
---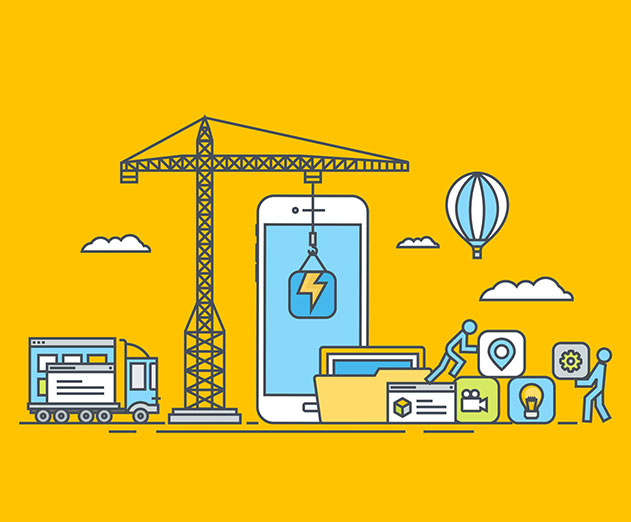 3 new tools released by Red Hat
Friday, August 18, 2017 by Richard Harris

Red Hat has released all new developer tools, available on multiple platforms. This collection of tools has been assembled into an easy-to-use installer to help software developers quickly and easily put together a development environment to create containerized enterprise Java apps by installing OpenShift on their desktop. The Developer Tools Installer will automatical...
---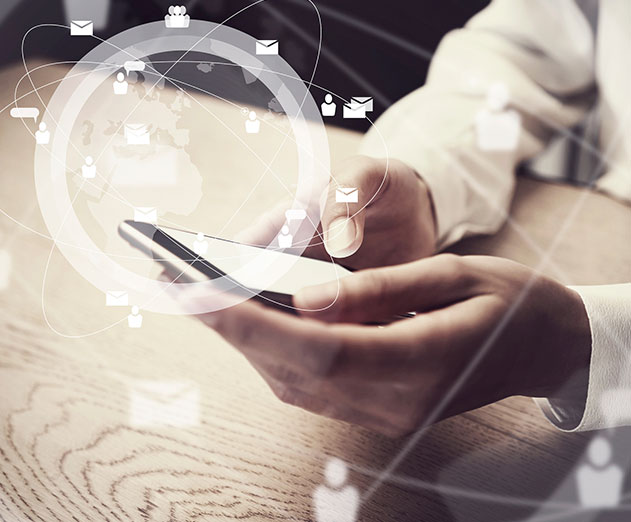 Why runtime application self-protection is critical for app security
Tuesday, June 20, 2017 by David Strom

Today most of us go about implementing security from the outside in. The common practice is to start by defining a perimeter and trying to defend it with various security tools. Even though perimeters have been porous for more than a decade, we still can't give up this notion that if we build a better wall we can keep our enterprises safer.Certainly that is where most e...
---
Take the Sci-fi developer survey and win a $200 Amazon voucher
Friday, June 09, 2017 by Mark Wilcox

We are excited to present you with the Developer Economics Q3 2017 survey, run by VisionMobile! This is their 13th developer survey, focusing on tools, training and career development. The survey has an annual reach of more than 40,000 developers around the world, so it is a chance for you to contribute to the global developer community. The survey includes r...
---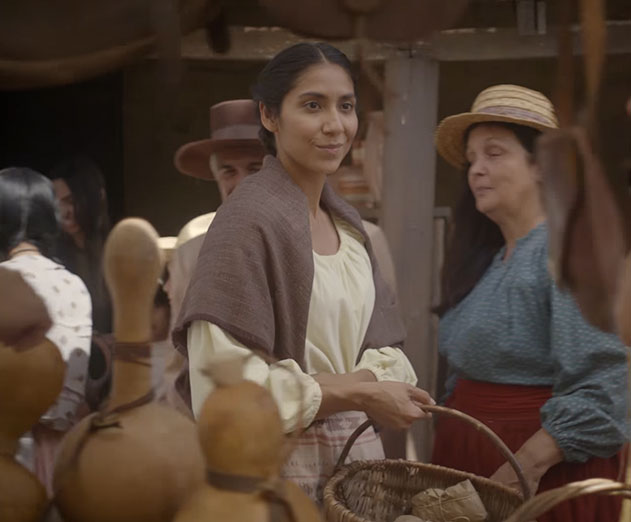 Github announces new Marketplace at their Satellite Conference
Monday, May 22, 2017 by Richard Harris

At GitHub's user conference in London, they have announced GitHub Marketplace, and more availability for both GitHub Apps and their GraphQL.Here's a quick overview of all of the new products and tools:- GitHub Marketplace: launching at Satellite, Marketplace is a new way for developers to discover and purchase tools to use across their workflows. Users will be able to u...
---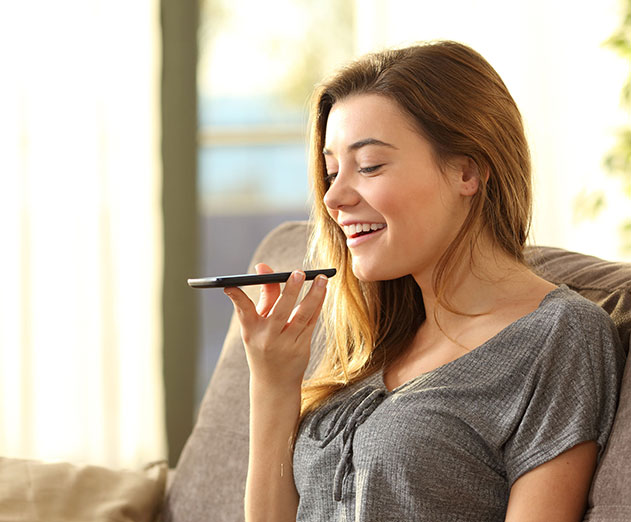 Why you should add voice and intelligence to your apps
Friday, May 19, 2017 by Richard Harris

SoundHound Inc. is a voice-enabled AI and conversational intelligence provider that has turned sound (voice, music, and more) into understanding and actionable meaning, enabling humans to interact with the things around them in the same way we interact with each other: by speaking naturally to mobile phones, cars, TVs, music speakers, and every other part of the emergin...
---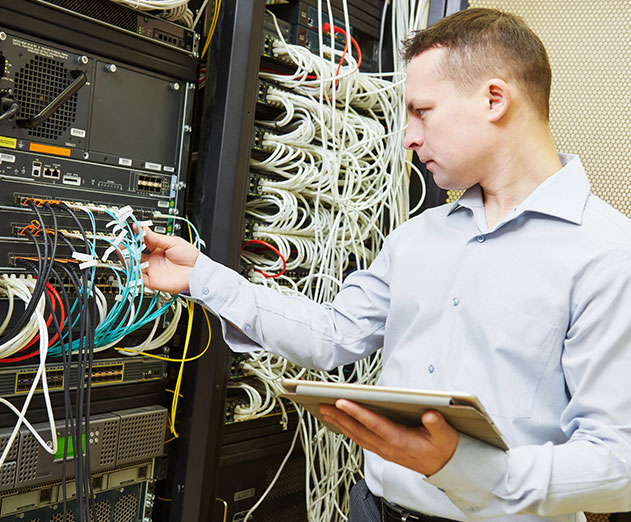 Red Hat and Avi Networks join forces to automate the enterprise app lifecycle
Wednesday, May 03, 2017 by Christian Hargrave

Avi Networks has collaborated with Red Hat to simplify and automate the enterprise application development and deployment lifecycle. Through the collaboration, Avi Networks and Red Hat integrated technologies to give enterprises the combined power of a container application platform, IT automation, software load balancing, and container networking services. With the con...
---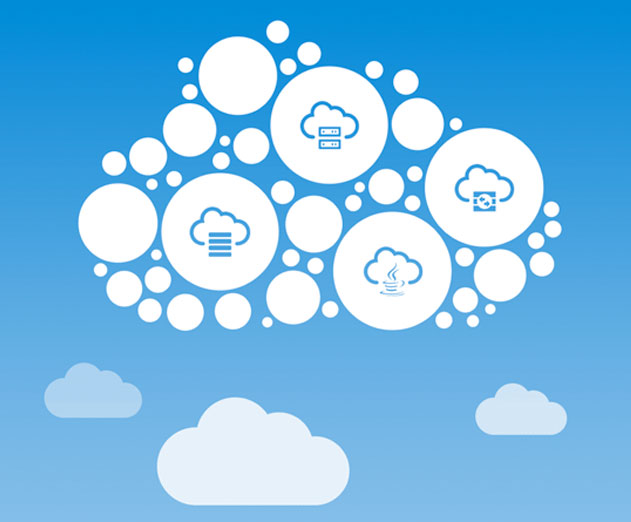 Oracle brings database and tools to Docker store
Friday, April 21, 2017 by Christian Hargrave

Oracle announce that it is collaborating with Docker to release its flagship databases, middleware and developer tools into the Docker Store marketplace via the Docker Certification Program. Together, Oracle and Docker want to enable developers to quickly build cloud-native applications using Docker Enterprise Edition as their container platform. The Docker Certificatio...
---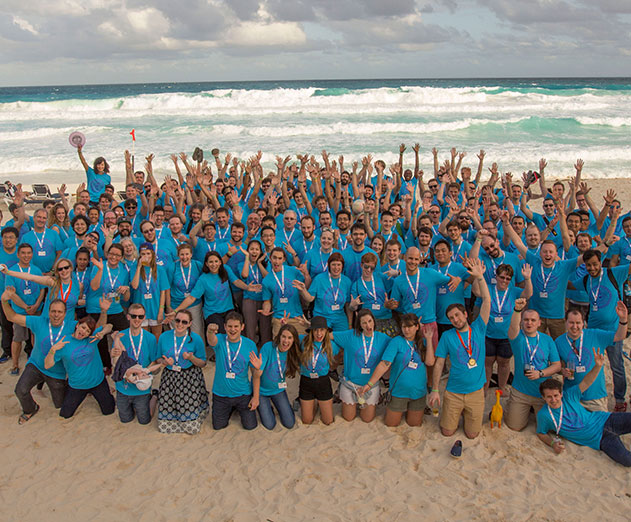 GitLab 9.0 releases with all new functionality for the enterprise
Wednesday, April 05, 2017 by Richard Harris

In the latest issue of GitLab 9.0, some new features that they have added are attempting to address enterprise solutions to improve collaboration and discreet ownership as well as allow visibility throughout code deployments that implements built-in application monitoring. There update includes all new all new features like:- Subgroups: Helps teams organize users and pr...
---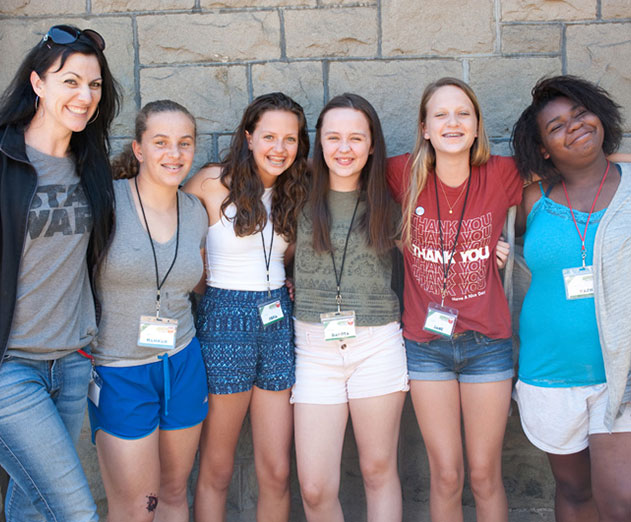 App Camp For Girls looks to train the next generation
Thursday, March 09, 2017 by Richard Harris

App Camp For Girls, a non-profit organization aimed at correcting the gender imbalance in the software industry, has opened 2017 registration for its popular summer program that teaches girls how to make mobile apps in one week. The program launches its first Chicago camp in 2017, in addition to Portland, Seattle, and Phoenix. This year, the aspiring developers will use...
---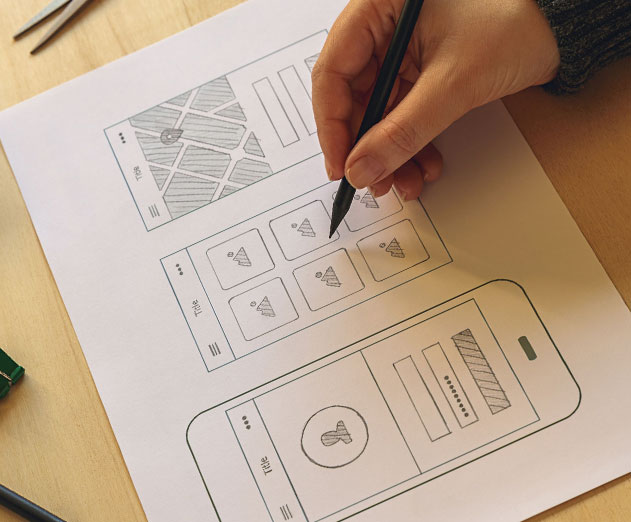 What app development technologies we missed in 2016 and what's coming next
Saturday, January 14, 2017 by TJ VanToll

It's that time again to look at the year ahead and consider what trends and technologies will reign supreme in the application development world. As mobile apps become the main driver of accelerating digital transformation in businesses, more developers and vendors are focusing on the latest technology needed to excel. But with developer tools and languages evolving as ...
---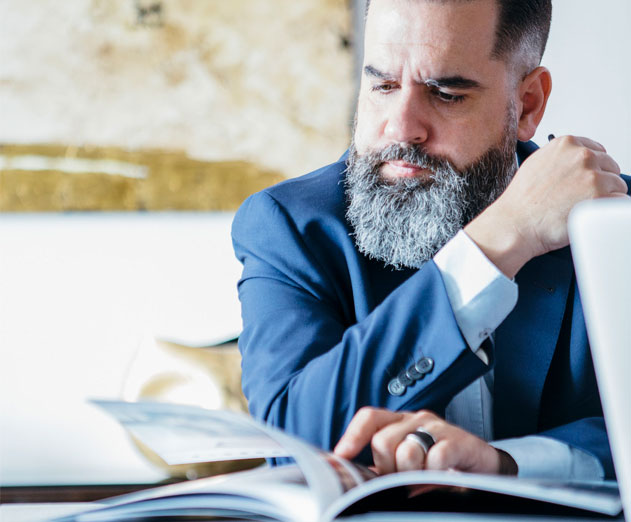 Top 12 software and app development stories from 2016
Saturday, December 31, 2016 by Richard Harris

We are so excited to be entering into our 4th year at App Developer Magazine, and we have you - our loyal followers to thank. Without you none of this would be possible, so thank you for riding along shotgun :)I thought it would be interesting to take a quick look back at the top stories we covered in the app development or software development industry - that got the m...
---
Predictions from Red Hat for 2017
Saturday, December 24, 2016 by Richard Harris

Catching up with Red Hat's mobile team on what they're expecting to see in mobile and IT in 2017.1. Prediction: Mobile goes mainstream as part of enterprise application strategy that hinges on containers, DevOps, and microservices. There are more mobile devices in circulation than the global population and mobile searches now outstrip those from PCs; mobile can no ...
---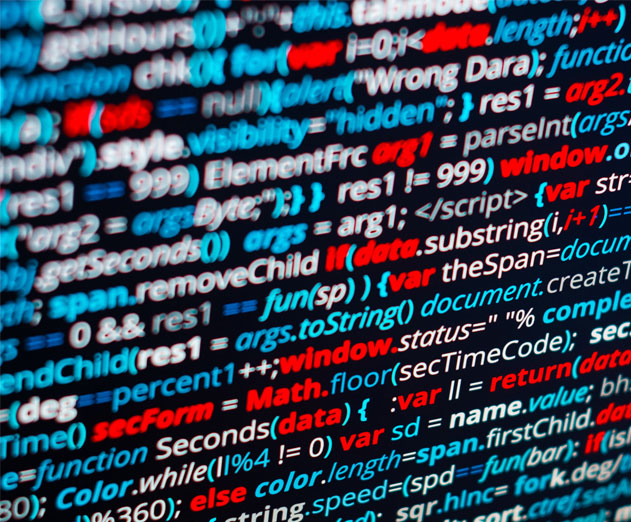 Undo talks about better debugging tools for your app
Tuesday, December 06, 2016 by Richard Harris

Undo is a software development company that is looking to help arm developers with the power of rewind for their many debugging struggles. They have created tools that allow developers to record, rewind, and replay application scenarios so that debugging is more efficient and effective. Located in Cambridge, United Kingdom, and born out of the founder's shed, Undo ...
---
Connect() 2016 Announcements from Microsoft
Wednesday, November 16, 2016 by Richard Harris

Microsoft's developer event Connect() 2016 just kicked off in New York, and Microsoft shared announcements that demonstrate its vision of enabling the future of development for any developer, building any application, on any platform.Highlights of the new partnerships and updated developer tools, services and offerings from Visual Studio and SQL Server announced during,...
---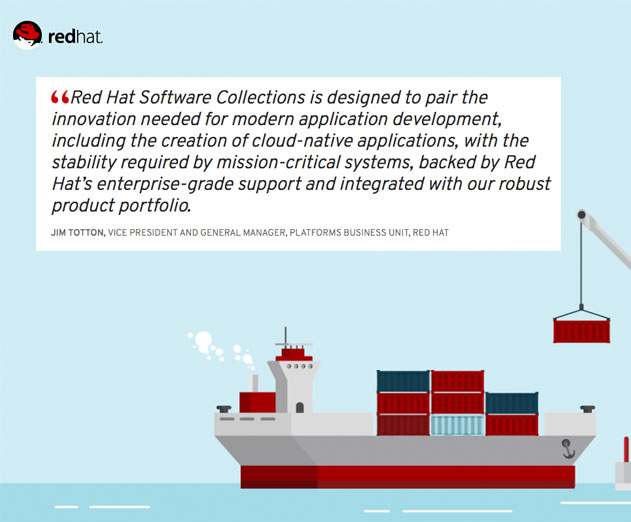 Red Hat Software Collections 2.3 and Developer Toolset 6 releases
Tuesday, November 15, 2016 by Richard Harris

Red Hat announced the general availability of Red Hat Software Collections 2.3 and Red Hat Developer Toolset 6, which provide a curated set of the latest, stable and open developer tools, languages and related technologies. Available on a separate lifecycle from Red Hat Enterprise Linux, Red Hat Software Collections and Red Hat Developer Toolset help bridge de...
---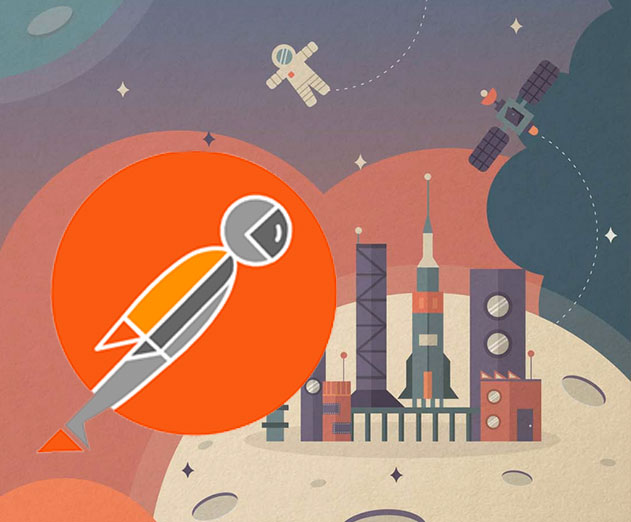 Postman emerges from stealth and jumps into the development market
Friday, October 14, 2016 by Christian Hargrave

Postman just announced $7 million in Series A funding, along with key milestones, including more than 3 million installations, and a customer base that includes more than 30,000 companies.Developers are flocking to Postman because it replaces inefficiencies in working with APIs by allowing the user to build, test, document, monitor and share API requests.The funding is ...
---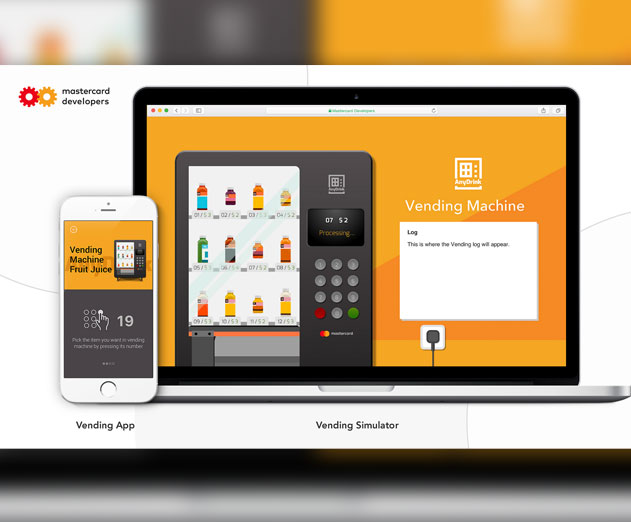 New Mastercard Developers Program Offers a Suite of New Commerce API's
Wednesday, September 28, 2016 by Richard Harris

Mastercard is making it even easier for developers to create next-generation commerce solutions with the launch of Mastercard Developers. This single gateway enables Mastercard partners to access a diverse range of Application Programming Interfaces (APIs) across payments, data and security. The platform also includes a 'New and Experimental' API category...
---
Amazon Releases System X-Ray for Amazon Fire TV Developers
Thursday, August 25, 2016 by Richard Harris

Amazon Fire TV now has a feature called System X-Ray that allows developers to visually track device and application metrics while an application is in use. This is a useful tool for developers and testers, as it gives them pertinent metrics that can help diagnose issues within an app or game.System X-Ray is available on all Amazon Fire TV and Fire TV Stick devices...
---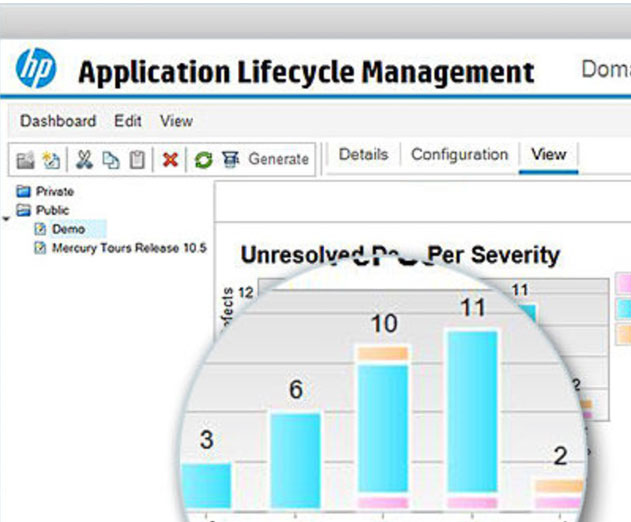 HPE Releases New HPE ALM Octane Application Lifecycle Management Platform
Tuesday, June 07, 2016 by Stuart Parkerson

Hewlett Packard Enterprise (HPE) has released HPE ALM Octane, an application lifecycle management (ALM) software which provides access to a number of developer tools including Jenkins and GIT to offer continuous quality opportunities for companies leveraging Agile and DevOps.HPE ALM Octane utilizes Swagger-documented REST APIs and an open platform architecture built on ...
---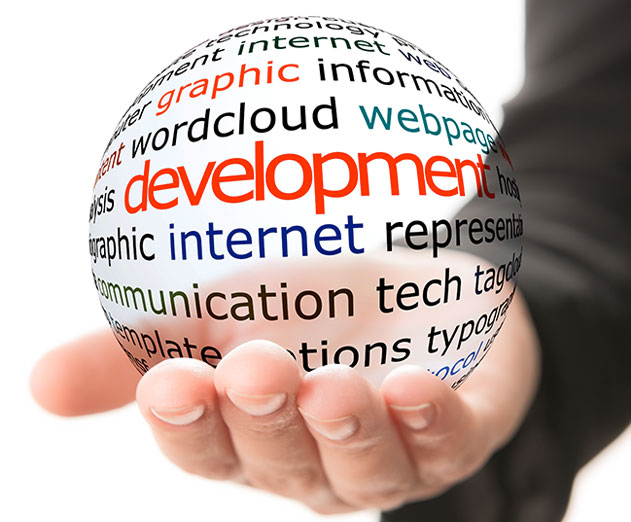 Helping Developers Get Started With Cloud Native Development
Wednesday, May 04, 2016 by Richard Harris

Chris Aniszczyk, interim executive director of Cloud Native Computing Foundation at The Linux Foundation, reached out to us to discuss the Foundation's work towards the development of a new set of common container technologies.ADM: CNCF was recently formed in June 2015. Why was it created and what do you hope to accomplish?Aniszczyk: The Cloud Native Computing Foundatio...
---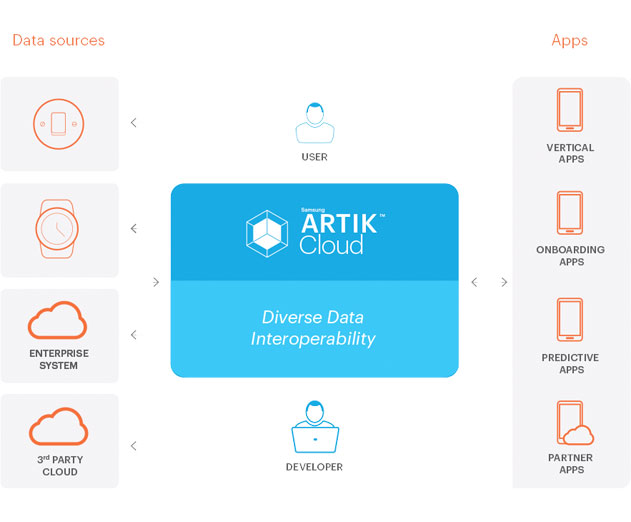 SAMSUNG ARTIK Cloud Offers New Open Data Exchange Platform for IoT
Friday, April 29, 2016 by Stuart Parkerson

Samsung today announced the SAMSUNG ARTIK Cloud, offering an new open data exchange platform designed to connect devices and applications. The platform provides open APIs and tools to securely collect, store, and act on any data from any connected device or cloud service. Using these APIs and tools, companies can bring new Internet of Things (IoT) solutions and ser...
---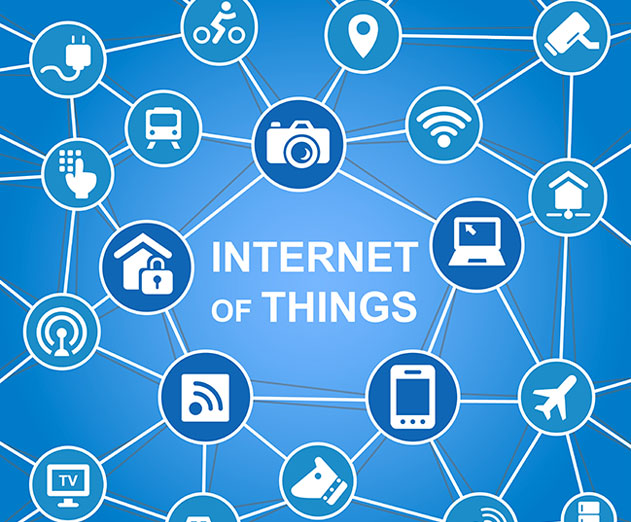 Embarcadero Technologies Releases Updates to Cross Platform Coding Platforms
Wednesday, April 27, 2016 by Stuart Parkerson

Embarcadero Technologies has released the 10.1 versions of RAD Studio, C++Builder and Delphi. The updated products, referred to as "10.1 Berlin," offer new capabilities including Internet of Things (IoT) connectivity improvements and new, multi-device preview options.In March, Embarcadero announced its strategy to focus product and engineering resources exclusively on t...
---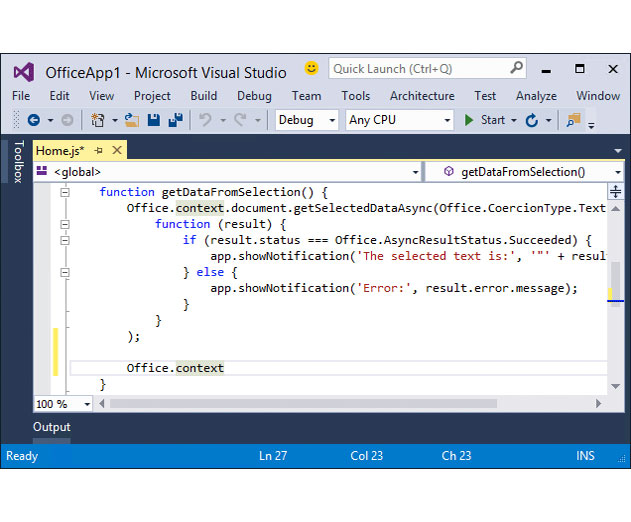 Microsoft Offers Developer Updates for Microsoft Office and Azure Services
Tuesday, April 05, 2016 by Stuart Parkerson

In addition to the announcements we covered here during the Microsoft Build 2016 developer conference, there is now new functionality for developers to leverage Microsoft Office, Xamarin's capabilities in Visual Studio Community, and new Azure Services.Microsoft Office PlatformAmong the new opportunities for developers to build on the Office platform includes ...
---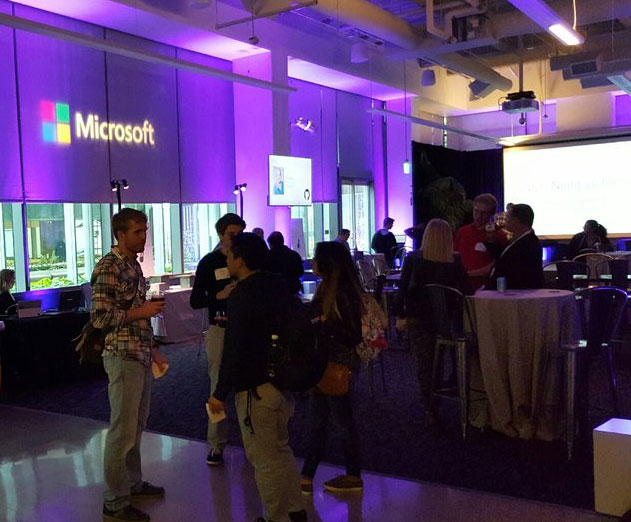 Microsoft Announces New Developer Tools at Build 2016
Friday, April 01, 2016 by Richard Harris

Microsoft made several announcements at Build 2016, the company's annual developer conference. Among the announcements were improvements to the Cortana Intelligence Suite, previews of new cloud services and toolkits, and the release of Windows 10 Anniversary Update which will offers new functionality for the Universal Windows Platform.Cortana Intelligence SuiteMicrosoft...
---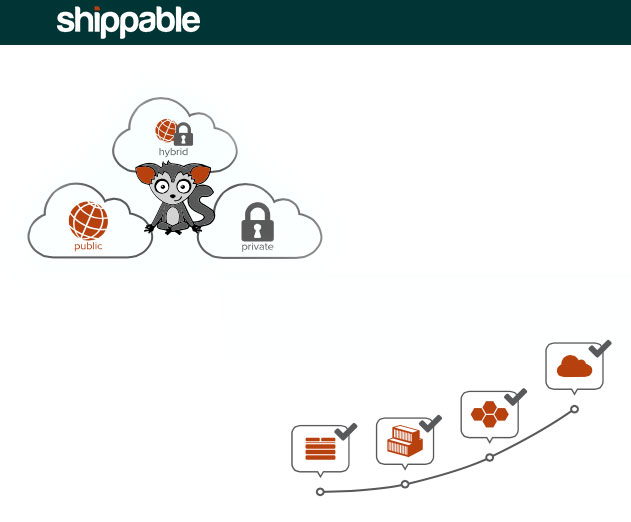 Shippable Announces New Continuous Delivery Platform
Tuesday, March 01, 2016 by Stuart Parkerson

Shippable has announced a new continuous delivery which offers end-to-end deployment pipelines that help eliminate the need to create custom automation and integrations. It also gives developers flexibility and choice of development tools and deployment options, and provides an application delivery path with support for n-tier applications as well as cloud-native techno...
---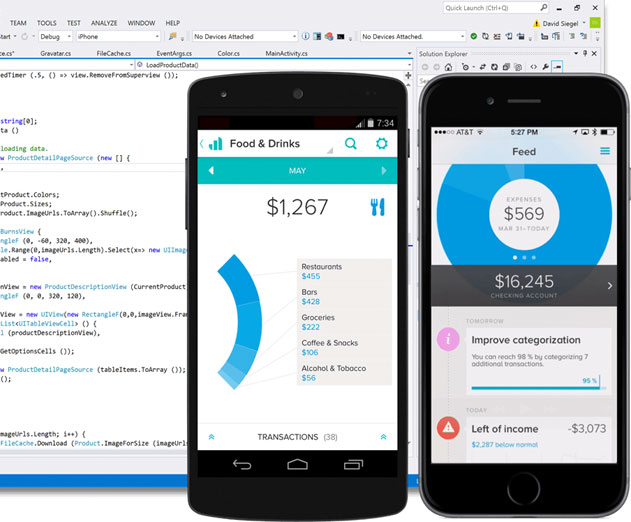 Microsoft to Acquire the Xamarin Mobile App Development Platform
Thursday, February 25, 2016 by Richard Harris

Microsoft has entered into an agreement to acquire Xamarin and its mobile app development platform. The two companies have a history of working together as the companies collaborated in building Xamarin integration into Visual Studio, Microsoft Azure, Office 365 and Microsoft's Enterprise Mobility SuiteIn conjunction with Visual Studio, Xamarin provides a mobile develop...
---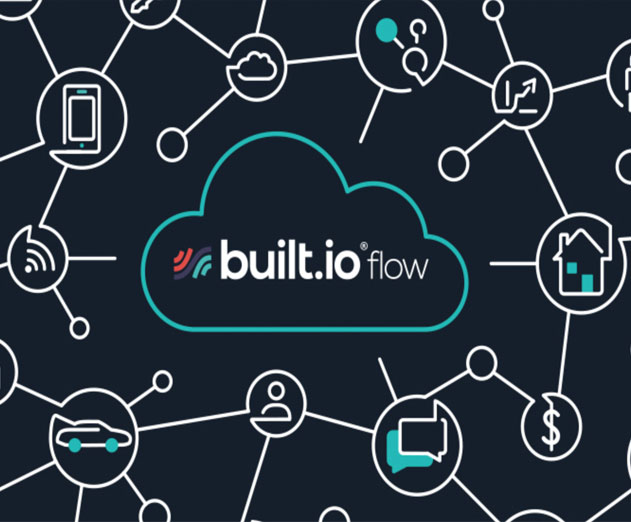 Built.io Adds New Updates to its Flow Enterprise Application Integration Platform
Saturday, February 20, 2016 by Richard Harris

Built.io has introduced new functionality for its Built.io Flow Integration Platform-as-a-Service (iPaaS) which creates workflows and automates business processes for connected sensors, devices, systems and applications across mobile, web and IoT.Built.io now has over 400 integrations to Built.io Flow's library, enabling drag-and-drop automation for services ranging fro...
---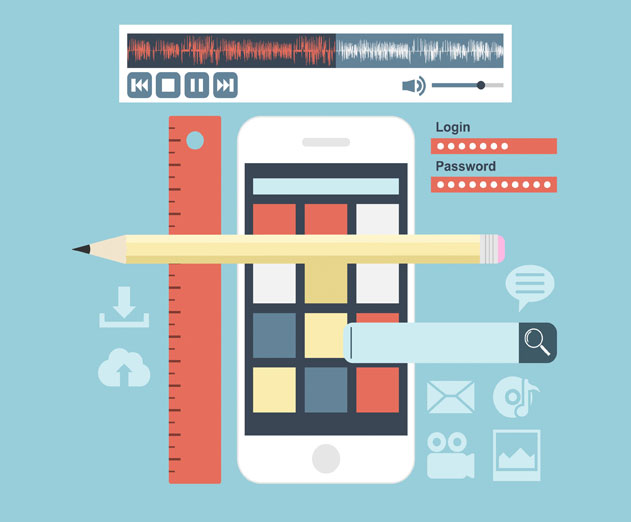 Perfecto Mobile Releases Mobile Testing Integrations for Visual Studio
Tuesday, December 01, 2015 by Stuart Parkerson

Perfecto Mobile has released new integrations for mobile testing with Microsoft Visual Studio and Visual Studio Online. These integrations connect Perfecto's cloud-based test lab, Continuous Quality Lab, to Microsoft's developer tools to allow automated mobile web and app testing via the cloud. The new functionality now allows integrations to work in a single IDE f...
---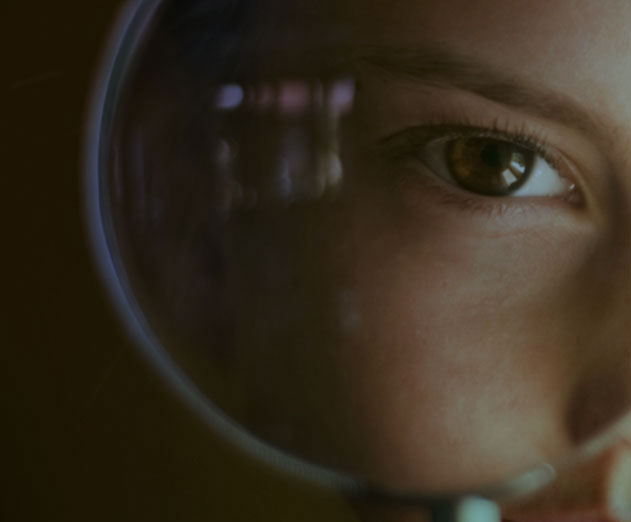 Perfecto Mobile Offers New Mobile Testing Integrations for Visual Studio
Sunday, November 22, 2015 by Stuart Parkerson

Perfecto Mobile is offering new integrations for mobile testing with Microsoft Visual Studio IDE (available Dec. 20) and Visual Studio Online (available now) connecting its cloud-based test lab, Continuous Quality Lab, to Microsoft's developer tools to enable automated mobile web and app testing via the cloud. Companies can access the integrations to work in a single ID...
---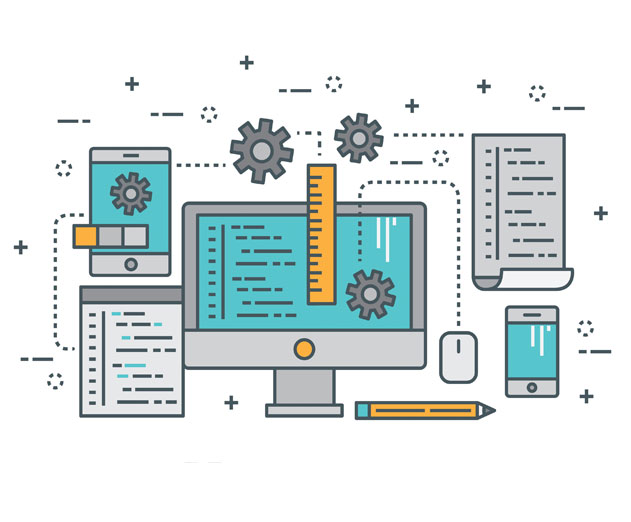 Latest Apple Developer Tools Roundup
Saturday, October 10, 2015 by Richard Harris

Apple has released a number of updates of its tooling for developers. Here is a rundown of the most recent releases:- OS X 10.11.1 beta 3 pre-release: This is a pre-release version of OS X v10.11.1.- OS X Server 5.0.15 beta pre-release: This is a pre-release version of OS X Server 5.0.15 for OS X Yosemite 10.10.5 and OS X v10.11 and v10.11.1 Developer beta systems.- App...
---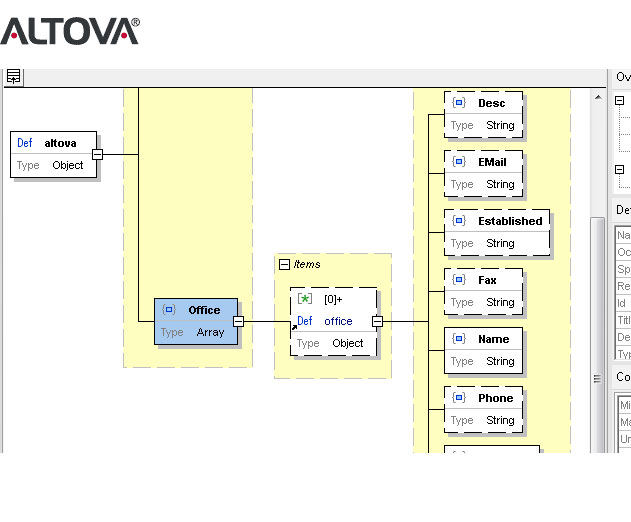 Altova Updates Developer Tools for XML, SQL, and UML
Wednesday, October 07, 2015 by Richard Harris

Altova has released of Version 2016 of its MissionKit desktop developer tools and server software products including software for XML, SQL, and UML; workflow automation server products; and a cross-platform mobile development platform.This latest release of MissionKit introduces new functionality including a graphical JSON Schema editor, a MapForce Data Mapping Debugger...
---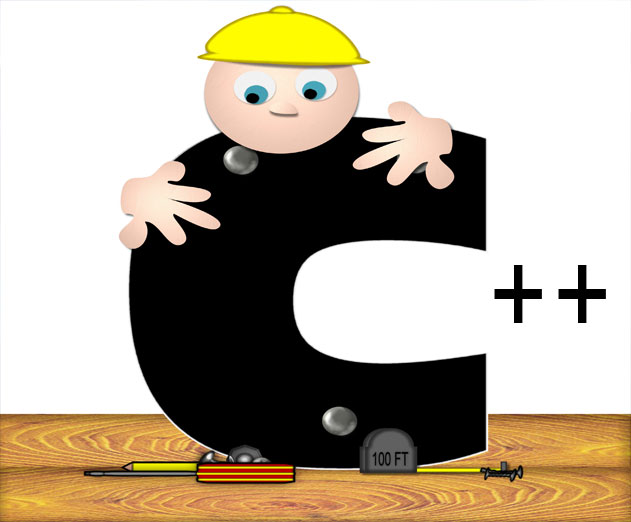 C++ Developer Tools From JetBrains
Friday, October 02, 2015 by Stuart Parkerson

Many of you are familiar with JetBrains, which provides the development community with a myriad of tools that automates common, repetitive tasks as well as help developers explore and familiarize with code bases faster.JetBrains has tools for a number of environments including Android, iOS, Java, .NET, Ruby, Python, C++, and many more. From IDEs, Code Editing Tools, Iss...
---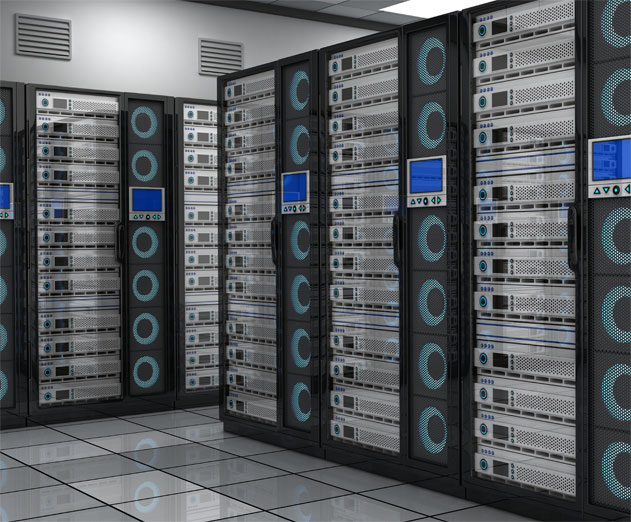 In the Year Ahead, Enterprise Mobility Will Hinge on the Back End
Saturday, September 12, 2015 by Cathal McGloin

This year demand for enterprise mobility has escalated. With increasing volume and sophistication of mobile app projects, organizations must now pay special attention to how they integrate mobile apps with back-end systems in an efficient and affordable way. According to a recent survey of global customers at Red Hat, back-end integration and security ranked at the...
---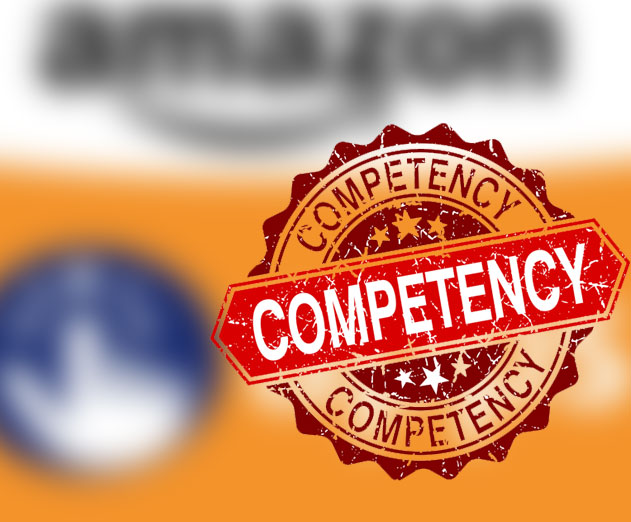 AWS Creates Competency Program for Third Party Mobile Services
Monday, August 24, 2015 by Richard Harris

As part of its AWS Partner Network (APN), AWS has recently launched a new APN Mobile Competency designation which recognizes partners that have demonstrated experience and competency with mobile development in helping AWS customers build, test, analyze, and monitor mobile apps.APN is a tiered program comprised of consulting and technology partners, who graduate through ...
---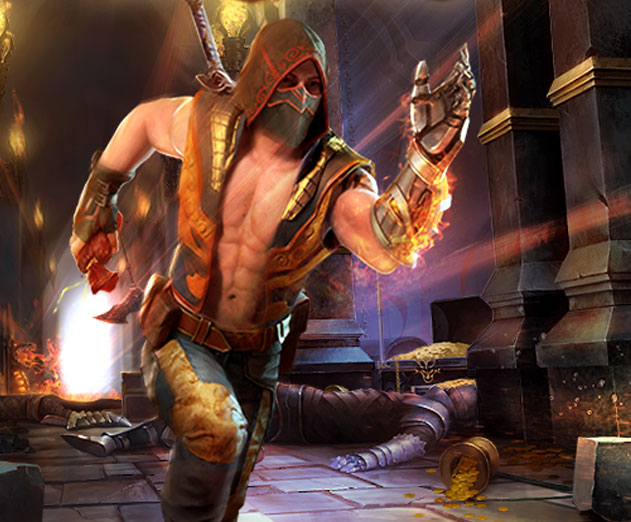 The Impact of Windows 10 on the Game Industry
Monday, August 17, 2015 by Stuart Parkerson

I recently discussed the impact of Windows 10 on the game publishing industry with Ethan Clark, Game Insight's North American Manager of Strategic Partnerships. Founded in 2009, Game Insight is one of the world's leading innovators of mobile and social games, creating exceptional gameplay experiences across casual to hardcore titles. With more than 300 million play...
---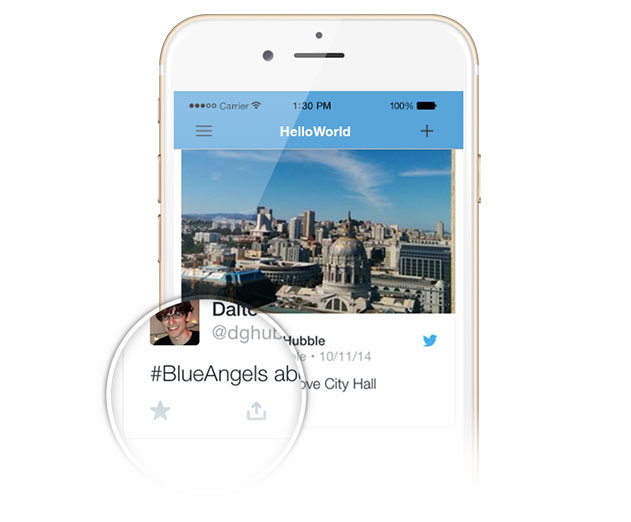 Twitter Releases New Digits and Twitter Kit Developer Updates
Friday, August 14, 2015 by Richard Harris

Twitter has recently released updates to Digits and Twitter Kit, both part of its Fabric set of developer tools. New updates to Digits now provide a way for app developers to enable users to sign up and log in using their phone number without setting up and remembering passwords. Users can update the phone number they use to authenticate their account, allowing Dig...
---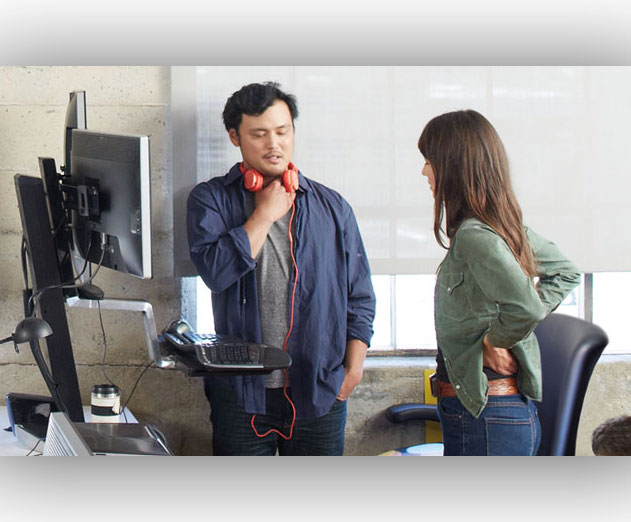 Microsoft Provides First Look at Windows Bridge for iOS
Monday, August 10, 2015 by Richard Harris

In its continuing effort to encourage app developers to embrace cross platform development, Microsoft continues to roll out its bridging technologies to allow developers to bring existing code and skills for iOS, Android, web and desktop to the Windows Store.As part of that effort, Microsoft has released an initial version of the Windows Bridge for iOS (previously known...
---
AllJoyn Takes Focus at the AllSeen Alliance Summit in October
Monday, August 03, 2015 by Richard Harris

The AllSeen Alliance Summit will take place in Seattle on October 19-21 and will focus on the AllJoyn open source software framework. The conference will offer business leaders, developers, product managers and the open source community the chance to get together to discuss technological areas of the Internet of Things (IoT). The Summit will include keynotes, techn...
---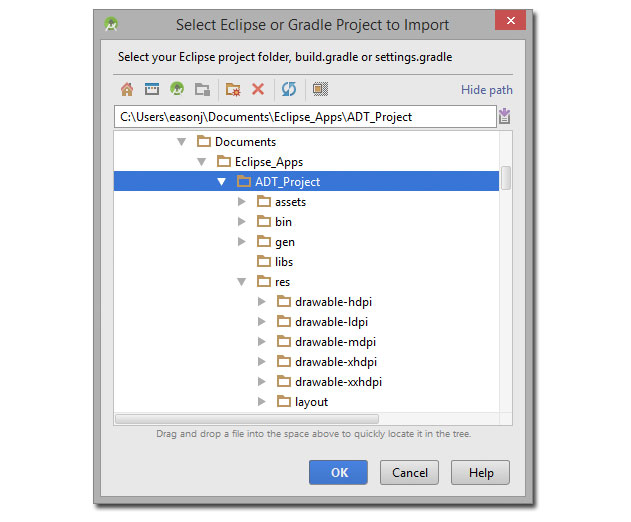 Google to Phase Out Support of Android Developer Tools (ADT) in Eclipse
Wednesday, July 01, 2015 by Richard Harris

With Google's emphasis squarely on its official Android IDE - Android Studio - the company has announced it is ending development and official support for the Android Developer Tools (ADT) in Eclipse at the end of the year. This specifically includes the Eclipse ADT plugin and Android Ant build system.With the upcoming deadline, developers should start migrating project...
---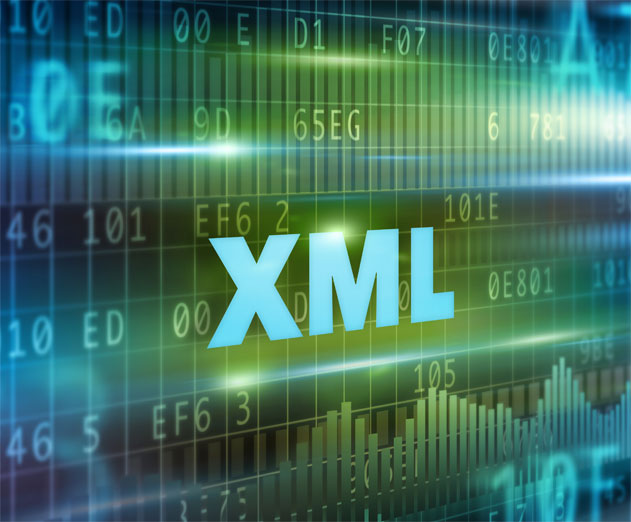 Altovat Increases Validation Speeds for XML and XBRL
Tuesday, June 16, 2015 by Richard Harris

Altova has announced the latest version of its Altova MissionKit desktop developer tools and line of server software products providing new functionality to increase validation speeds for XML and XBRL, adding frequently requested functionality for EDGAR filing validation, support for SQLite databases and the TRADACOMS EDI format, and more.RaptorXML Server is a fast XML ...
---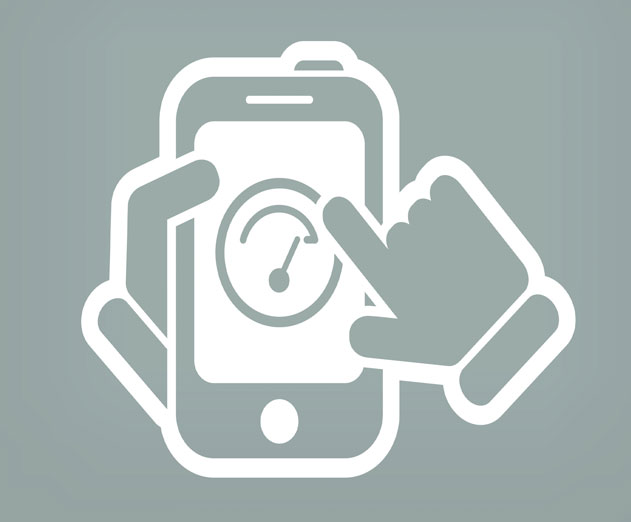 3 Steps to Successful Web App Performance Tuning
Monday, June 15, 2015 by Kaushal Amin

Far too many companies still don't test web apps for performance or so-called response time. Time and budget constraints are typically used to justify putting performance testing off. "We'll get to it later," is the common stance. A few months later, as the user base swells, performance issues start to pop up in some of the most business critical areas. End users b...
---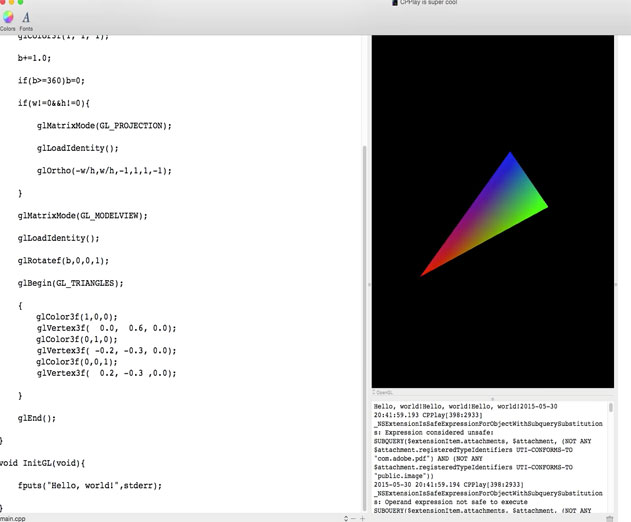 YAWMOO Offers C and C++ Interpreted Developer Environment for OS X
Monday, June 15, 2015 by Richard Harris

YAWMOO has released a new update to CPPlay, its C and C++ interpreted environment for OS X Yosemite. CPPlay allows developers to enter code and immediately see the results, much like Apple's Swift Playground feature in Xcode. CPPlay was designed with learning and creative coding in mind as the platform allows developers to eliminate edit/compile/link/run cycles. De...
---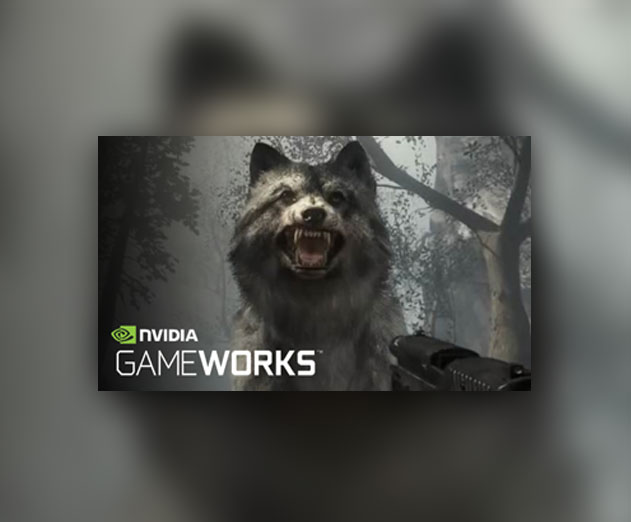 NVIDIA Tegra Android Development Pack Now AndroidWorks Development Platform for All Android Devices
Wednesday, June 10, 2015 by Richard Harris

Formerly known as Tegra Android Development Pack, NVIDIA AndroidWorks 1R1 provides a full suite of native application development tools for Android - now available for all Android platforms.This release includes support for NVIDIA Tegra X1 processor with NVIDIA Maxwell PC graphics architecture in the all-new NVIDIA SHIELD; providing the latest Android NDK and NDK64 r10d...
---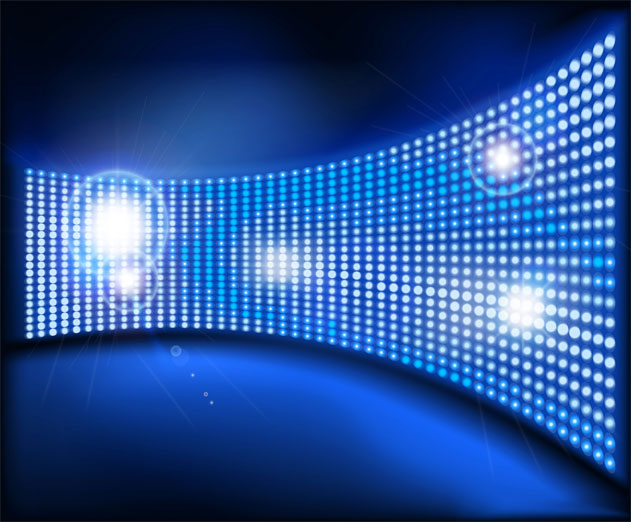 New Google APIs Expands Mobile Developers Ability to Leverage Gaming and More on the Big Screen
Monday, June 08, 2015 by Stuart Parkerson

Google has released a number of new developer tools for Google Cast specifically designed to help mobile app and game app developers to bring new experiences to the TV.The new Google Cast Remote Display APIs in Beta helps mobile developers to bring graphically intensive apps or games to Google Cast receivers with APIs for Android and iOS. Casting an Android screen has b...
---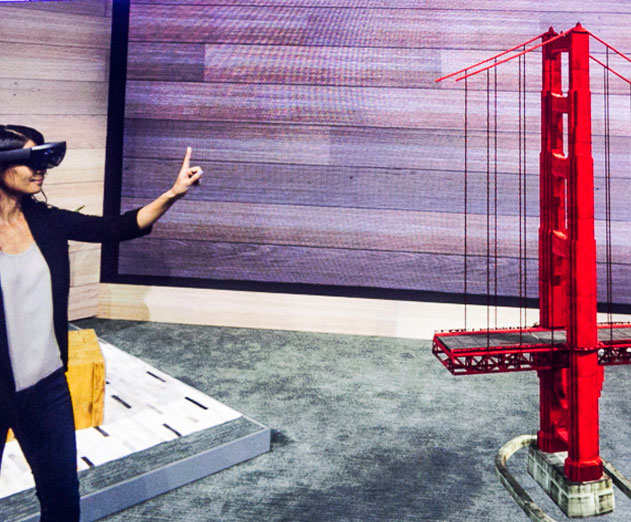 Highlights from Day Two of Microsoft Build
Thursday, April 30, 2015 by Stuart Parkerson

Microsoft continued to announced services for the developer community on day two of of its Build conference. On a blog post Microsoft Chief Evangelist's Steve Guggenheimer had this to say about the second day of the event, " Kicking off Day 2 of Build today, I had the pleasure of expanding on the news and vision that Satya, Scott and Terry shared yesterday. We buil...
---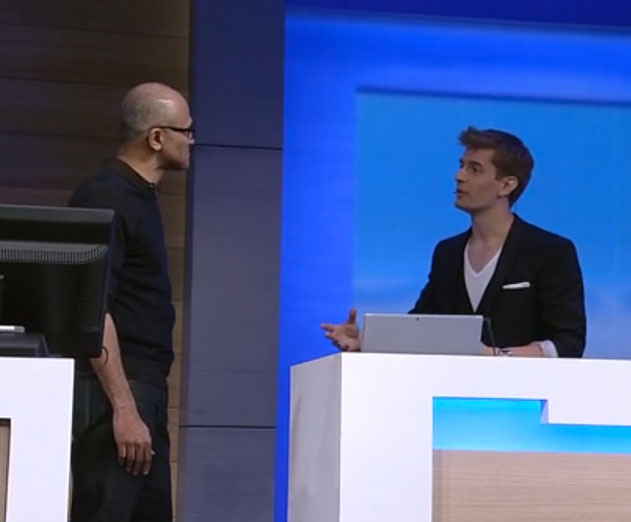 Highlights from Day One of Microsoft Build Developers Conference
Wednesday, April 29, 2015 by Stuart Parkerson

As you can imagine it was all about Windows 10 at the Microsoft Build Developers Conference. Ambitious in its size and scope of information, Microsoft is saying that it plans to have billion active Windows 10 devices by 2018.Highlights of the Windows 10 announcements include:- New Universal Windows Platform Bridge toolkits which enable developers to bring existing .NET,...
---
Mozilla Releases New Trainspotting Blog Series to Track Firefox Releases
Tuesday, April 28, 2015 by Richard Harris

The Firefox team is hosting a new blog series called Trainspotting on Mozilla Hacks which is designed to help Web developers keep up with what's new, what's changed and what is coming soon in all of the Firefox's, the Web platform, and the Mozilla tools for building the Web.The Trainspotting name comes from the way Mozilla develops Gecko and Firefox on a "train model" a...
---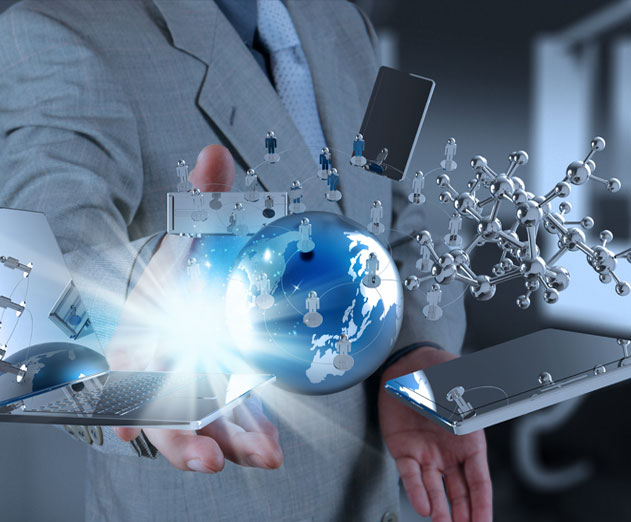 How the Internet of Things will Affect Business App Developers
Monday, April 27, 2015 by Brian Alexakis

I think we can all agree, IoT is an exciting frontier for developers. It seems like in no time we'll run into the Jetsons and experience the future-is-now convenience of automated flying cars that tuck themselves away into a brief-case. That stuff of science-fiction is quickly becoming a reality today with IoT. However, much of the attention around IoT focuses on the co...
---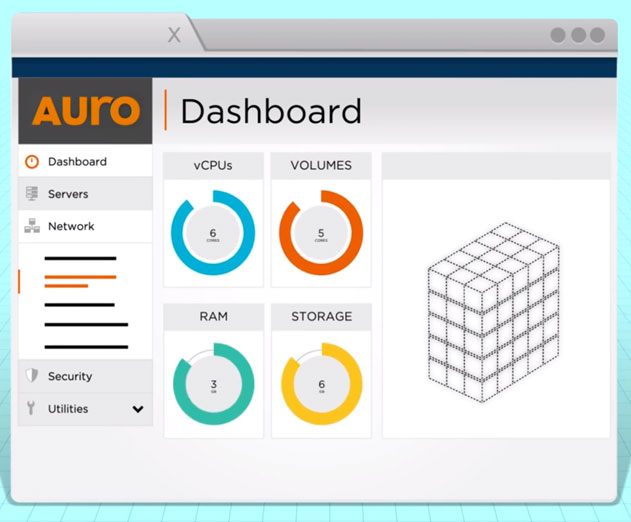 New Canadian Cloud App Marketplace Launched by AURO
Sunday, April 05, 2015 by Stuart Parkerson

AURO recently launched their cloud application marketplace that includes a library of more than 50 leading open-source packages, in addition to most OS distributions ( including Ubuntu, CentOS, Fedora, CoreOS and Windows) for developers to deploy on its Canadian Cloud Computing service. Each of these OS distributions can be deployed on AURO's Cloud Computing Platform wh...
---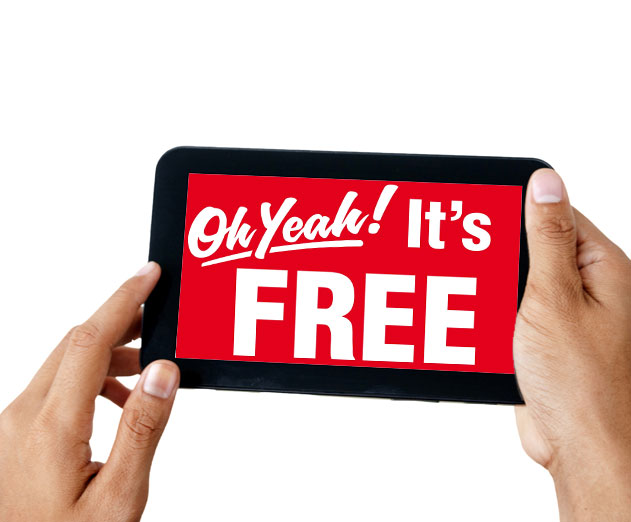 So Far The Big News From GDC, Corona and Unreal Engine 4 Are Now Free To Use!
Monday, March 02, 2015 by Richard Harris

Only an hour into the day at GDC and some big news already hit, Corona and Unreal 4 gaming engines are now free for all! Yes - even the pro editions! For Corona, there are no longer Starter, Basic and Pro tiers. Instead, all users of Corona SDK get everything the Pro tier included (and there are no more tiers, just "Corona SDK"). It is worth noting that Corona...
---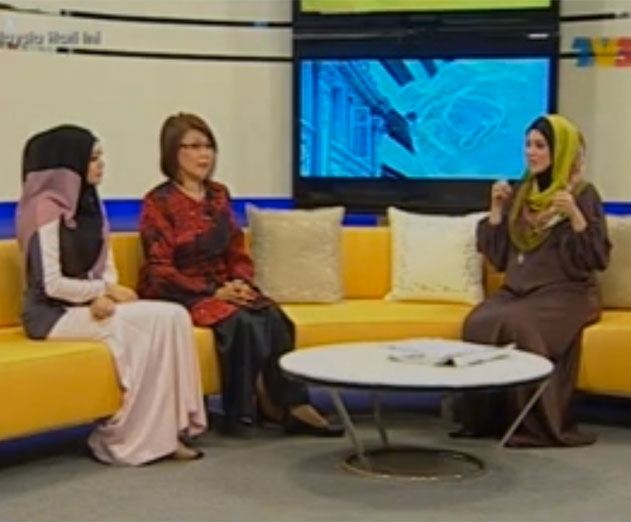 Malaysian Video Game Development Industry to Be Represented at GDC
Sunday, March 01, 2015 by Stuart Parkerson

The Multimedia Development Corporation of Malaysia (MDeC) will be bringing the Malaysian game development industry to GDC this year. The attending companies will include ACE EdVenture Studio, Forest Interactive, Inspidea, Lemonsky, Mediasoft Entertainment, Motiofixo Visuals, Streamframe, Streamline, Terato Tech and WIGU.This is the first year the Malaysian gaming indust...
---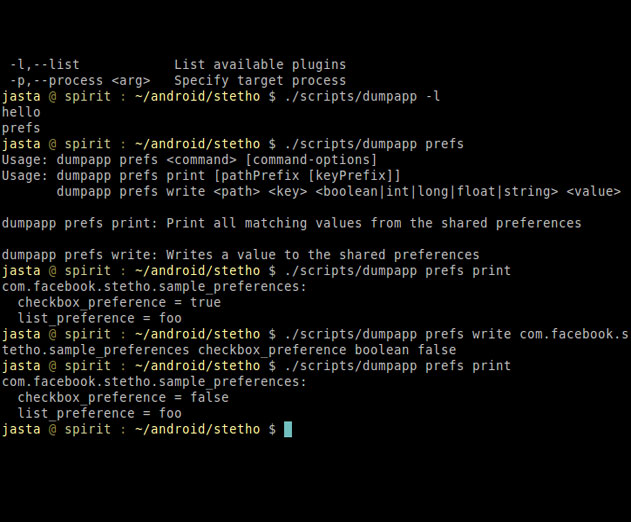 Facebook Releases New Open Source Android Debugging Tool
Friday, February 20, 2015 by Stuart Parkerson

Facebook has released a new open source debugging tool for Android it dubs Stetho. This is Facebook's first Android open source project in 2015, and the company is looking for feedback on the platform's GitHub page.Here is what Josh Guilfoyle said on the Facebook engineering blog about the new release:Part of moving fast at Facebook means investing in good tooling....
---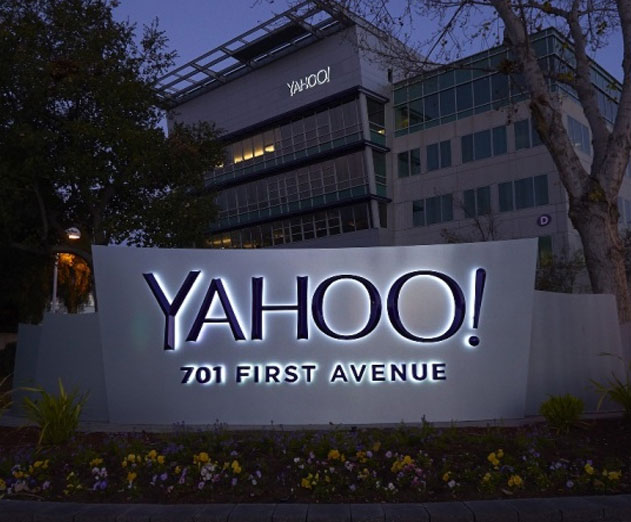 Yahoo Announces New Developer Tools at First Annual Mobile Developer Conference
Thursday, February 19, 2015 by Stuart Parkerson

During Yahoo's Mobile Developer Conference in San Francisco, the company announced the launch of a new suite of products to help developers analyze, monetize, advertise and enhance their apps. These solutions combine technology and data from Yahoo, Flurry (purchased in August 2014) and BrightRoll (purchased in December 2014).The new Yahoo Mobile Developer Suite is built...
---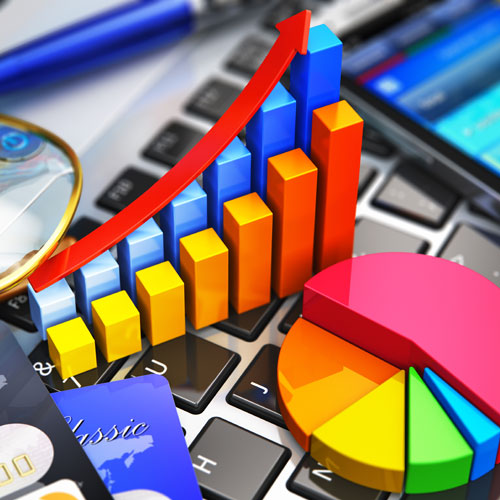 AMASE Analogy: This Is What a Profitable App Looks like
Monday, January 19, 2015 by Josh Cline

Mobile-app development, marketing, and monetization are all extremely difficult to do well – it's why very few mobile apps end up being successful.In this article from The Cline Group (I'm the President and CEO), my goal is to provide end-to-end insights into the mobile-user lifecycle. Let's start by defining a successful mobile app as one that has achieved sustained pr...
---
Microsoft Build 2015 Developer Conference Registration Opens on January 22
Wednesday, January 14, 2015 by Stuart Parkerson

In its recent announcement that registration opens for Build 2015 on January 22 the company emphasized that its "shift to a mobile-first, cloud-first company is in full swing." I'll be interested to see how that mantra plays out this year.If you plan on attending the event, expect to see Windows 10 front and center as well as plenty on the developer opportunities the co...
---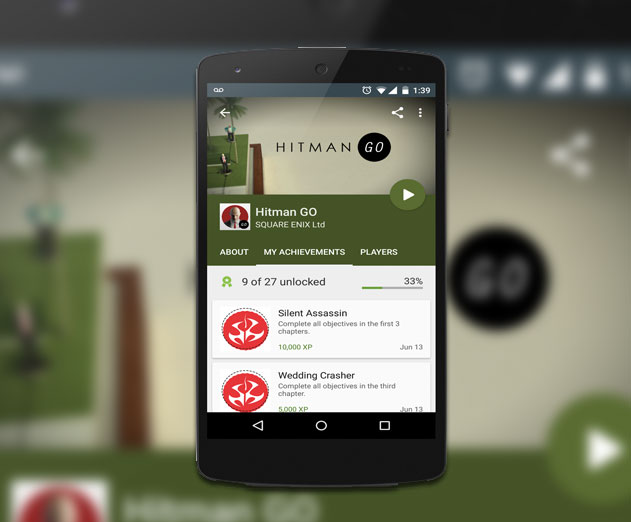 Google Play Game Services Gets New Publishing API, Updated Unity Plugin, and Leaderboard Tamper Protection
Saturday, December 27, 2014 by Stuart Parkerson

The Google Play games services (GPGS) has announced several new developer tools including a new Game Services Publishing API, a revamped Unity Plugin, additional enhancements to the C++ SDK, and improved Leaderboard Tamper Protection.New Game Publishing APIAt Google I/O this past June, Google Play Developer Publishing APIs were launched to automate the configuration and...
---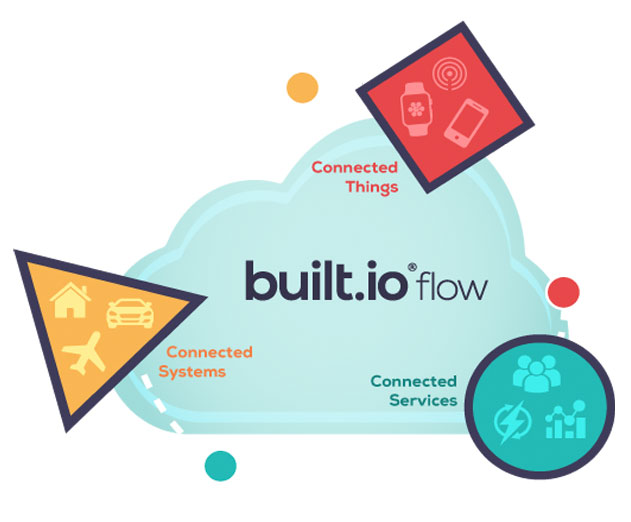 built.io Offers Flow Early Access Program to IoT Platform
Thursday, December 18, 2014 by Stuart Parkerson

flow.built.io is offering sign up now for early access to the unveiling of it's platform. Developers and businesses can access the developer tools which lead to the future of Internet of APIs (IoA). The company's developer tools are letting users utilize sophisticated IoA workflows which are unique to monetizing IoA use cases. The Internet of APIs may even be ...
---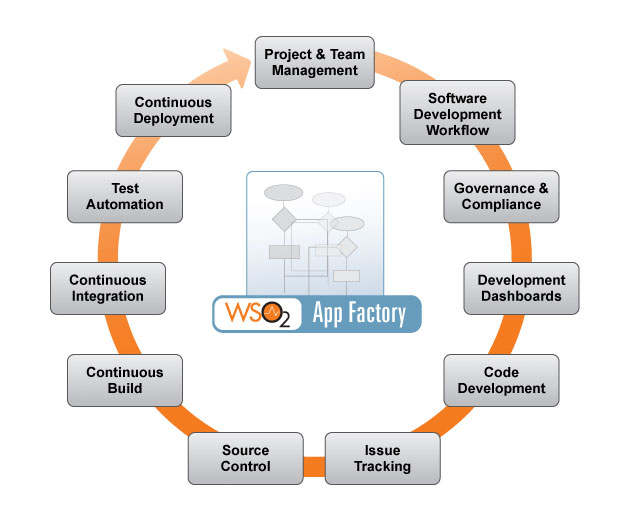 WSO2 Adopts Eclipse Che SAAS IDE Platform for Developer Environments
Wednesday, October 29, 2014 by Stuart Parkerson

Following on the heels of the Eclipse Foundation's announcement of its new Che Software-as-a-Service (SaaS) IDE platform, WSO2 has announced that it will adopt Eclipse Che as the core platform for all WSO2 tooling supporting its middleware, cloud, and mobile platforms. Che is an open source platform for SaaS integrated developer environments, which offers the abili...
---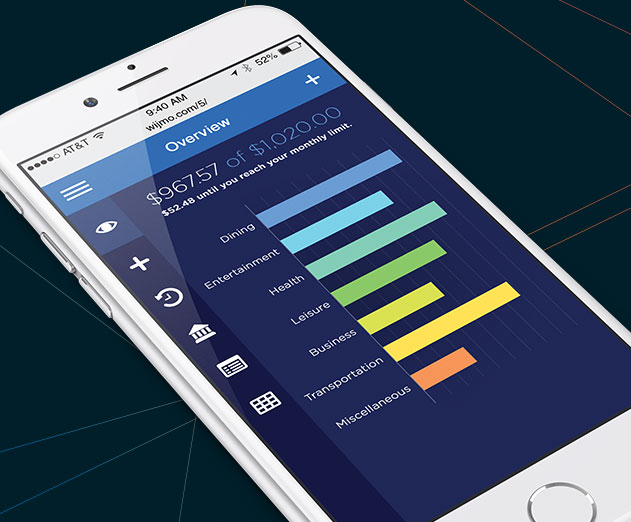 GrapeCity Updated Wijmo 5 Expands Line of HTML5 and JavaScript Products
Friday, October 17, 2014 by Stuart Parkerson

GrapeCity Developer Tools has released its latest version of Wijmo 5 expanding GrapeCity's line of HTML5 and JavaScript products for enterprise app development. The Wijmo family offers JavaScript Controls (Wijmo 5), classic jQuery Widgets (Wijmo 3) and a spreadsheet component (SpreadJS)."Touch First, Mobile First, was our mantra when setting out to create a set of true ...
---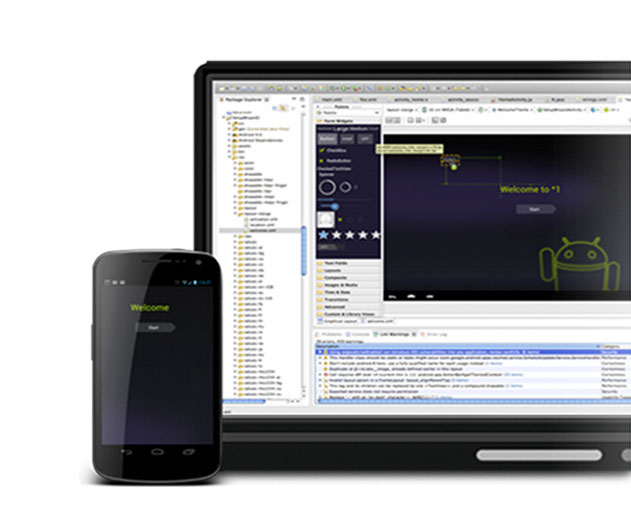 Google Play Game Services Offers Game Developers Updated Cross Platform Tools
Monday, October 13, 2014 by Richard Harris

Google Play Game Services is offering mobile game developers updated developer tools to provide: a more consistent set of game services across platforms; a refreshed UI based on material design; and new tools to give better visibility into what users are doing in games.The new features include:Real-time Multiplayer in the Play Games cross-platform C++ SDKTo make it easi...
---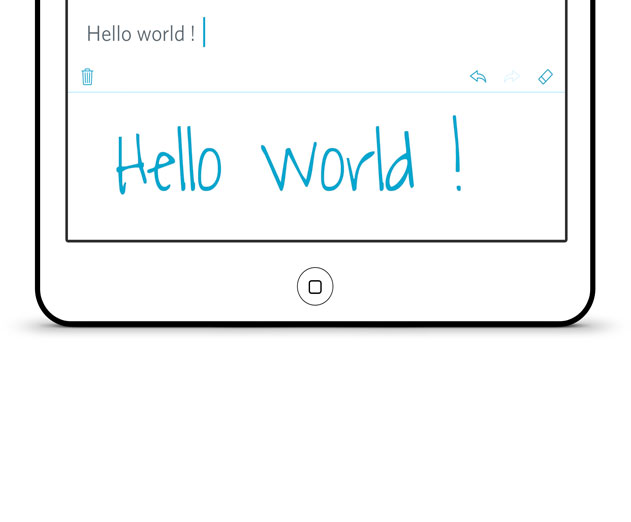 New MyScript Developer Program Integrates Handwriting Technology into Mobile Applications
Thursday, July 31, 2014 by Richard Harris

MyScript has established a new MyScript Developer Program and self-service web site to provide the ability for developers to integrate handwriting technology into their applications. MyScript technology includes recognition capabilities for text, mathematical expressions, shapes, and music notation and supports over 100 languages.The MyScript Developer Program...
---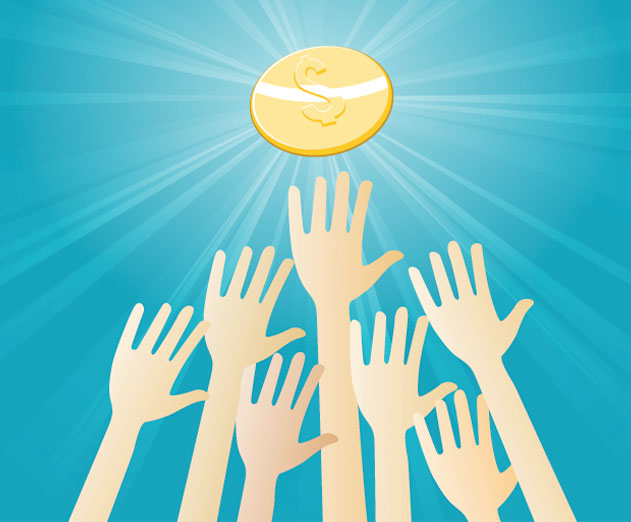 Report Shows Mobile Developers Are Still Struggling Monetizing Apps
Wednesday, July 23, 2014 by Richard Harris

Vision Mobile's 7th Developer Economics surveyed more than 10,000 developers on the app economy, tracking developer experiences across platforms, revenues, apps, tools, APIs, segments and regions.Highlights from the report Include:Platform Wars- On a global level the platform wars are ending with iOS claiming the majority of the high-end device market and Andr...
---
Mozilla's WebIDE Offers Developers In Browser Building and Editing Features to Create HTML5 Apps
Wednesday, June 25, 2014 by Stuart Parkerson

Mozilla is adding in-browser editing features across devices with WebIDE, built directly into Firefox, providing a functioning blueprint app and tools needed create, edit, and test a new Web application right from a browser. WebIDE provides the ability to install and test apps on Firefox OS devices and simulators and integrates the Firefox Developer Tools...
---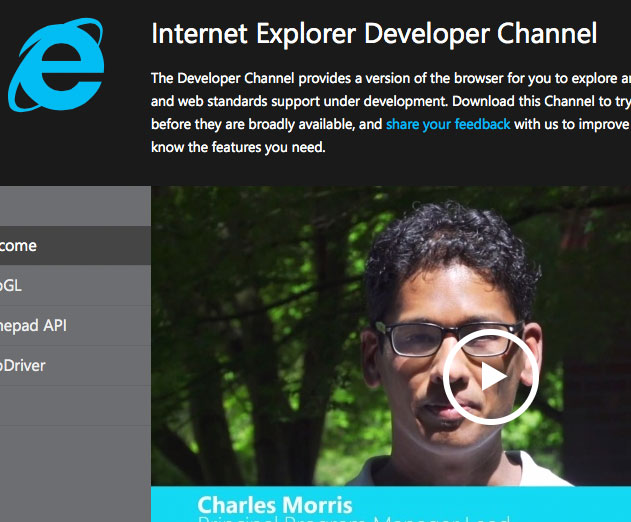 Microsoft Releases Internet Explorer Developer Channel at devchannel.modern.IE
Thursday, June 19, 2014 by Stuart Parkerson

Microsoft has announced the release of its new Internet Explorer Developer Channel, a fully functioning browser designed to give Web developers and early adopters a sneak peek at the Web platform features the company is working on. The Developer Channel is available for download for both Windows 8.1 and Windows 7 SP1 customers running Internet Explorer 11.The IE De...
---
Apple's WWDC Brings OS X Yosemite With New Swift for Cocoa and Cocoa Touch and Advances in App Extensions, SpriteKit, SceneKit, Safari, and iCloud
Tuesday, June 03, 2014 by Richard Harris

The announcement of OS X Yosemite brings the new Swift programming language for Cocoa and Cocoa Touch as well as advances in SpriteKit and SceneKit, Safari, iCloud, and more.Some of the highlights include:App ExtensionsWith App Extensions any app can add new functionality to OS X Yosemite, enabling access to app features from almost anywhere. Once a user installs an app...
---
Software AG Releases Internet of Things (IoT) Solution Accelerator
Saturday, May 31, 2014 by Richard Harris

Software AG has unveiled its Internet of Things (IoT) Solution Accelerator, a tightly-bundled set of smart tools to help gain actionable insights from different, disparate data sources.The new Software AG IoT Solution Accelerator enables the ability to visualize and analyze the performance of devices individually or together. It also allows the development of ...
---
SmartThings Provides Developers Opportunity to Create Apps with New IoT Platform
Tuesday, May 27, 2014 by Stuart Parkerson

SmartThings has unveiled its next phase of its Internet of Things (Iot) offering with the formal rollout of the SmartThings Platform, a smart home partner ecosystem that currently includes over 5,000 developers. The new platform allows developers to reach consumers who will use SmartThings to make their home a smart home by installing connected devices and controll...
---
Win $10K and (Possibly) Save the World: Esri Offers Climate Resilience App Challenge
Friday, May 02, 2014 by Stuart Parkerson

Esri's Climate Resilience App Challenge is open to anyone who wants to try to save the world. By now most everyone has noticed that the earth is under tremendous climate pressures. This threat could be answered by the brilliant mind of a developer. Esri has already built a reputation for doing the right thing when it comes to helping citizens, busine...
---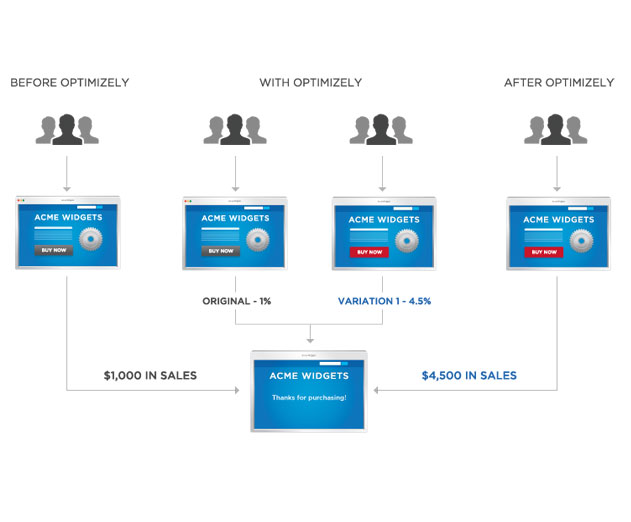 Sick of Waiting For App Store Review? Optimizely Opens Beta
Tuesday, April 22, 2014 by Stuart Parkerson

Optimizely for iOS is an optimization platform for native iOS apps that allows developers to push once and iterate daily, without waiting for App Store review. Optimizely for iOS is now available in beta.With Optimizely for iOS developers can make visual changes to an app in real time with no code required. The one-time installation lets developers get started...
---
New X Rite ColorTRUE Aware SDK to Help iOS and Android App Developers Deliver Accurate Color
Thursday, April 10, 2014 by Stuart Parkerson

X-Rite, Incorporated, a color management, measurement and communication technology company, has announced the release of the ColorTRUE Aware SDK for iOS and Android. The ColorTRUE Aware SDK provides mobile app developers the ability to deliver accurate color to their app utilizing the profile created with the X-Rite ColorTRUE app, as well as the included image tran...
---
Sony Announces New PS4 Game Developer Tools from Unity and YoYo Games
Thursday, March 20, 2014 by Richard Harris

Sony is bringing three new platforms to the Playstation family: GameMaker:Studio from YoYo Games, MonoGame and Unity.Jointly developed by Sony (SCE) and YoYo Games, a GameMaker:Studio native solution for PS4 is now available free for all SCE-licensed developers, making it easier for developers to bring 2D games to PS4 systems. MonoGame make...
---
Everything You Need To Know About the New Google Android Wear Smart Watch OS Launched at the Game Developers Conference
Tuesday, March 18, 2014 by Richard Harris

Google likes to be front and center during major developer events and so after announcing new Google Play Services on Monday, on the second day of the GDC they have announced their new Android Wear OS for smart watches and other wearables. And if you want to know everything about the Android Wear from an app developer standpoint, you've come to the right place.The Andro...
---
HP Expands Testing for Mobile and Cloud based App Delivery and Development
Tuesday, March 18, 2014 by Stuart Parkerson

HP has announced several new offerings to accelerate mobile and cloud-based testing and improve user experience while increasing cost savings and quality for the delivery of business-critical applications and services. To help organizations drive quality, performance and velocity into their mobile, cloud, hybrid and traditional applications, HP is unveiling new ver...
---
Microsoft Office Developer Tools for Visual Studio 2013 Are Updated
Wednesday, March 05, 2014 by Richard Harris

The Microsoft Office Developer Tools for Visual Studio 2013 – March 2014 Update is now available to download. The March 2014 Update ships with a number of new features that improves support for Office 365 Cloud Business App and apps for Office/SharePoint in Visual Studio 2013 RTM. It also allows developers to build new types of apps for Off...
---
Mozilla Announces New Dual Core App Developer Reference Phone, Firefox OS PhoneGap Integration
Monday, February 24, 2014 by Stuart Parkerson

It's going to be a week of announcement overload as companies try to maximize their access to media at the Mobile World Congress so hold on as a cornucopia of mobile news is served.Mozilla joins the fray with a number of announcements, including a 4.5-inch dual-core reference phone, enabling developers to test new Firefox OS features and apps against different memo...
---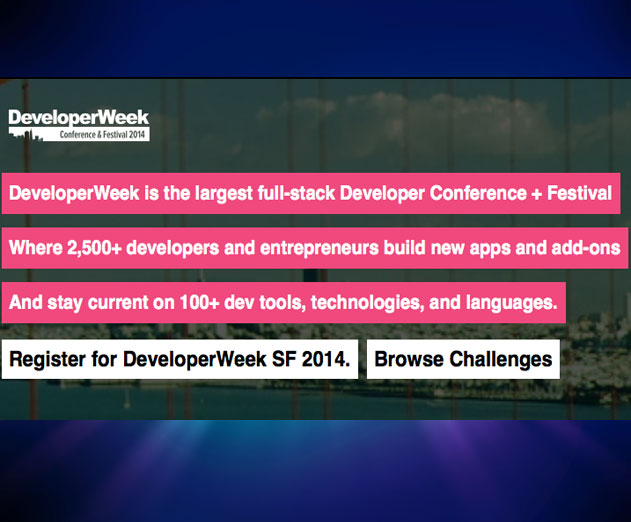 Developer Week Kicks Off In San Francisco
Tuesday, February 18, 2014 by Stuart Parkerson

Do you think the folks in San Francisco get tired of developers? I mean really, Apps World just ended, the Game Developers Conference is just around the corner, so is Microsoft Build, Apple's WWDC, and on and on!This week, the hits just keep coming with the arrival of the Developer Week 2014 Conference running this week through Friday. Of course, the eve...
---
Original Intel HTML5 Web App XDK to Disappear in February
Tuesday, January 21, 2014 by Stuart Parkerson

A number of big tech companies are seeking the holy grail of an HTML5 web app mobile platform that will unseat Apple and Google. Intel is one of these, and they are busily working to update their offering as recently outlined by Joe Wolf, Product Manager for the Intel XDK.From a blog post by Joe, "We intend to end-of-life the original Intel XDK (originally called t...
---
Airpush Expands Mobile App Monetization Offerings With New SDKs
Friday, January 17, 2014 by Richard Harris

Airpush has announced the release of two new SDKs with a variety of new revenue sources and Play Store compliance. Airpush's new Bundled SDK Program and Standard SDK are available for immediate download and continue to offer Airpush's industry leading suite of developer tools and free weekly payments. Both SDKs allows developers to earn industry-leading advert...
---
StartApp Provides 2014 Predictions on Mobile Industry Trends as They Relate to App Developers
Wednesday, January 08, 2014 by Stuart Parkerson

This is the time of year app development industry insiders put on their prognosticator hats and give their opinions on what app developers can expect for the upcoming year. Cassidy Smith, Social Networks Manager at StartApp, recently posted the company's insight into 2014.Following is an excerpt of her predictions.In the year 2013, we saw several mobile markets mat...
---
Microsoft and Xamarin Partner to Encourage Development of Native iOS and Android Apps With C# and Visual Studio
Wednesday, November 20, 2013 by Stuart Parkerson

Xamarin and Microsoft have established a partnership to help developers write native apps for iOS, Android and Windows in C#. At the heart of the partnership is a technical collaboration to better integrate Xamarin technology with Microsoft developer tools and services. Through the partnership Portable Class Library (PCL) projects are now fully supported on both iOS an...
---
Is Android First Really a Myth App Industry Picks & Shovels How to Succeed with Mobile Developer Tools And Other Thoughts from Developereconomics.com
Friday, November 01, 2013 by Stuart Parkerson

So is there really a move for app developers away from iOS and to Android? Vision Mobile's Mark Wilcox answers these and other developer centric questions in recent blog posts on Vision Mobile's developer website, Developereconomics.com. On Thursday's blog post Mark provides his thoughts on the speculation of an emerging Android first developer mentality. I...
---
Orasi Hosts Free Webinars in November – "Test Data Management (TDM) Strategies" and "App Lifecycle Intelligence"
Friday, November 01, 2013 by Stuart Parkerson

Orasi will host two webinars in November to help developers improve their efficiency. On November 5, Orasi will host the webinar "Gain A Competitive Advantage with Test Data Management" and on November 20 will present the webinar "Using HP Application Lifecycle Intelligence to Gain Insight & Improve Collaboration." Did you know that developers and testers...
---
ironSource Launches mobileCore Cross Promotion Tool for App Developers
Tuesday, October 15, 2013 by Stuart Parkerson

ironSource has announced its mobileCore cross-promotion tools for app developers is now available. The centerpiece of the mobileCore platform is its Offer Wall, which provides non intrusive in-app promotional opportunities. The Offer Wall is one of several ad formats that mobileCore offers for monetization opportunities including interstitial ads and slider ads. mobile...
---
Appurify Launches Public Beta of Mobile Test Automation Platform
Wednesday, September 25, 2013 by Richard Harris

Company announces product collaborations with Sencha and Adobe PhoneGap, releases free SDK for mobile developers to streamline test creation and debuggingSAN FRANCISCO—September 25, 2013—Appurify, the pioneer in mobile test automation on real devices, today announced the public beta of its platform for testing, run-time debugging and performance optimization of mobile a...
---
Vision Mobile's Enterprise App Developer Atlas Provides Old School Print Poster for Developers
Saturday, September 14, 2013 by Richard Harris

We receive literally hundreds of news, commentary and other reports on the app development industry and it is relatively rare that we say to ourselves "wow, how about that!" However, Vision Mobile's Enterprise App Developer Atlas has made us say just that with its old school availability as a printed poster coupled with its decidedly new school demonstration on the com...
---
Google Introduces Tag Manager for Mobile Apps and Updated Analytics Services SDK
Tuesday, August 20, 2013 by Stuart Parkerson

First announced at Google I/O, Tag Manager for mobile apps is now available. The free service allows developers to publish their apps and change analytics, remarketing and conversion tracking on the fly without updating the app. Developers can add tags to Android and iOS apps by including the Google Analytics Services SDK into their app. The SDK utilizes both Google ...
---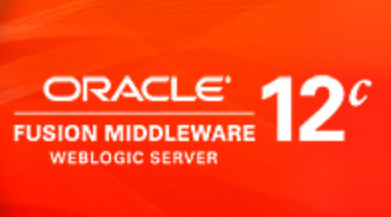 Oracle Announces 12c Releases of its Cloud Application Foundation
Friday, July 26, 2013 by Ron Beaman

Oracle has announced the latest 12c releases of its Cloud Application Foundation, which integrates application server and in-memory data grid capabilities into a foundation for Cloud computing. Oracle's Cloud Application Foundation consists of Oracle WebLogic Server 12.1.2 and in Oracle Coherence 12.1.2. Oracle is also announcing 12c updates to its framework and develo...
---
Vision Mobile Releases Developer Economics Q3 2013 Report
Friday, July 19, 2013 by Richard Harris

Vision Mobile has released its Developer Economics Q3 2013 - State of the Developer Nation Report. The survey of over 6,000 developers in 115 countries examines mobile ecosystems, developer mindshare, monetization trends, revenue models and developer tools. Highlights of the report include: Android leads at 71% of developers using the platform, followed by iOS at 56%...
---
App Developers Focus On Tablets
Sunday, July 07, 2013 by Stuart Parkerson

App Developers are increasingly including tablets in their efforts to develop enterprise apps. According to a Survey by Appcelerator and IDC, mobile developers for iOS and Windows are equally creating apps for smartphones (84%) and tablets (81.3%). The study points to the growth of enterprise usage of tablets as a driving force to develop for the devices.manufa...
---
AppZapp Introduces App Discovery Tool for iOS
Friday, July 05, 2013 by Richard Harris

AppZapp has announced a new free service that allows app developers to keep their users informed in real time using push notifications and email. The service allows developers to create free follow buttons to embed into their websites and mobile banners. When someone clicks the follow button, the developer status (app price changes, updates, etc) are sent to the us...
---
Rise of the Mega SDK Vendors in Mobile
Tuesday, July 02, 2013 by Stuart Parkerson

Panagiotis Papadopoulos, founder and CEO of Bugsense, provides an interesting look into the rise and consolidation of third party vendors for mobile development. On the Vision Mobile blog he list three reasons for the consolidation of SDK providers: capital changing the perception of value; the need to subsidise developer onboarding; and catering to adjacent develope...
---
Google Provides Early Access Preview of Android Studio
Friday, May 24, 2013 by Stuart Parkerson

Android development using native Java has mostly come in the form of the developer downloading eclipse then grabbing the necessary Android plugins needed to develop in. But now Google is providing developers the opportunity to test drive its new Android development environment based on IntelliJ IDEA which was announced at the recent Google I/O 2013. Simil...
---
Getting Started with Android Studio
Thursday, May 16, 2013 by Richard Harris

Android Studio is a new Android development environment based on IntelliJ IDEA. Similar to Eclipse with the ADT Plugin, Android Studio provides integrated Android developer tools for development and debugging. On top of the capabilities you expect from IntelliJ, Android Studio offers: Gradle-based build support. Android-specific refactoring and...
---
Visualize iOS interfaces in 3D with the Spark Inspector
Monday, May 13, 2013 by Richard Harris

For years, web developers have had all the fun. Tools like Firebug and the Chrome Inspector make it easy to understand web interfaces and make changes on the fly. Today, Foundry376 is excited to announce the Spark Inspector, a tool that brings much-needed realtime introspection to the world of iOS development! The Spark Inspector is available for download immediately, a...
---
Moblico Releases Most Complete Mobile Services Platform that Drives Collaboration Between Developers and Marketers
Tuesday, April 02, 2013 by Richard Harris

KANSAS CITY, Mo., Apr 02, 2013 (BUSINESS WIRE) -- Moblico, a leading provider of mobile solutions, today announced the general availability of its award-winning, proven mobile platform that provides developer tools with a marketer mindset. Moblico's platform empowers developers and marketers to directly collaborate to create mobile solutions that deliver rich content, d...
---
Corona Labs acquires Game Minion
Thursday, December 13, 2012 by Richard Harris

Corona developers will soon have a new option for including cloud based services such as leaderboards, social sharing, and multiplayer gaming into their apps.Corona Labs announced they have joined forces with Game Minion to develop "Corona Cloud" which will hopefully be ready for developers to start using in early 2013.Corona is already a multiplatf...
---
Microsoft Visual Studio Update ready
Wednesday, November 28, 2012 by Richard Harris

Microsoft has released Visual Studio 2012 Update 1, which provides improvements for Windows 8 app development and more.Microsoft has released Visual Studio 2012 Update 1, the first official update for Visual Studio 2012.The update is now available for developers to install. Microsoft said updates to Visual Studio 2012 will be released regularly, on a shorter i...
---