Mobile Developer News by Richard Harris
Developer news for iOS, Android, Apps, Game Development, VR, SDKs, Mobile Marketing, and other topics relating to making mobile apps, and software development.
Elastic Web Page 1.0 Released
Wednesday, July 24, 2013
by Richard Harris
North Carolina based Pariahware, Inc. has announced Elastic Web Page 1.0, a companion to its Elastic Window tool, also for Xojo. Elastic Web Page is a series of classes that allows a developer to change a Web Page to an Elastic Web Page, allowing controls to be resized proportionally with the web browser at runtime. Using Elastic Web Page, developers can design web page...
---
youAPPi Launches New Self Service Mobile Monetization Solution for Publishers
Tuesday, July 23, 2013
by Richard Harris
youAPPi, an innovator in mobile application distribution and content monetization, has announced the launch of a new self-service mobile monetization solution for publishers. The solution is designed to enrich mobile publisher content and add an additional revenue stream to supplement advertising dollars that is easy and efficient for publishers to implement. With ...
---
RadiumOne Launches Photo Sharing Tool for Developers
Tuesday, July 23, 2013
by Richard Harris
RadiumOne has introduced Photo Effects, a free tool for developers that that allows them to customize and white-label the photo sharing/effects functionality in their apps. The tool is available for iOS and Android. RadiumOne has created a Photo Effects app for developers to see the how the tool works first hand. Photo Effects includes photo filters, borders, scenes, s...
---
German Federal Court Bans Aggressive Game Advertising to Children
Tuesday, July 23, 2013
by Richard Harris
PC Magazine is reporting that a German Federal Court has ruled that aggressive marketing is prohibited, stemming from a lawsuit against gaming company Gameforge. The suit was brought by the Federation of German Consumer Organizations (VZBV) who sued Gameforge because it tried to sell armor and weaponry directly to children through its Runes of Magic game. Runes of Mag...
---
GDC Europe 2013 to Include Content on Mobile/Online Gaming Development
Monday, July 22, 2013
by Richard Harris
GDC Europe 2013 organizers have announced a collection of industry presentations featuring an entire day boot camp covering Google Play Game Services, Cloud, and Mobile App Analytics as well as Havok sessions on its 3D game engine for mobile. The boot camp is held during the three-day conference to be held August 19th-21st in Cologne, Germany. The event precedes the Ga...
---
BlackBerry Jam Direct to be Held July 25
Monday, July 22, 2013
by Richard Harris
The BlackBerry Jam Direct interactive virtual conference for game developers is scheduled for July 25, 2013 from 11:00 am -2:00 pm US Eastern Standard Time. The event will feature BlackBerry specialists, special guests, well-known developers and other participants. Developers who view the conference will experience a live video feed that not only enables them see the p...
---
Some Apple Developers' Information Might Have Been Hacked!
Sunday, July 21, 2013
by Richard Harris
Apple developers have been emailing, blogging, and trying to reach Apple support over the inaccessibility of the iOS developer portal, iTunes connect, and other developer websites over the past few days.Now Apple has released a formal reason as to what is going on:"Last Thursday, an intruder attempted to secure personal information of our registered developers from our ...
---

Mocean Mobile Debuts Mocean Mobile Exchange
Sunday, July 21, 2013
by Richard Harris
Mocean Mobile has announced the Mocean Mobile Exchange to connect customers on both supply and demand sides. The new exchange will integrate the demand-side sources within the Mocean Mobile platform in a parallel bid environment. Apps, publishers and ad networks will have the ability to access each other in real time using the Mocean Mobile Exchange dashboard via real ...
---
Adobe Releases Phonegap 3.0
Friday, July 19, 2013
by Richard Harris
If you haven't taken HTML based app development seriously now might be the time to pay attention to the latest release by Adobe with version 3.0 of Phonegap. The new 3.0 version is more modular based with API's that can easily be taken in or out of your project, and will hopefully make life a little easier for the HTML based app developer.There two more notable updates,...
---
Vision Mobile Releases Developer Economics Q3 2013 Report
Friday, July 19, 2013
by Richard Harris
Vision Mobile has released its Developer Economics Q3 2013 - State of the Developer Nation Report. The survey of over 6,000 developers in 115 countries examines mobile ecosystems, developer mindshare, monetization trends, revenue models and developer tools. Highlights of the report include: Android leads at 71% of developers using the platform, followed by iOS at 56%...
---
MYO To Ship Later This Year
Wednesday, July 17, 2013
by Richard Harris
Remember the MYO? It's that handy little gesture control armband that turns your mobile device, or computer into a slave based on your movement. Take photos, open programs, post to Facebook -just about anything you can think of can be programmed into the MYO. A notice went out today that they will be shipping devices later this year (we have one coming), they are s...
---
Glass Tesla App Reveals Future Developer Opportunities
Tuesday, July 16, 2013
by Richard Harris
In his article posted on Minyanville, Jake Barach reports app developer Sahas Katta has created the Glass Tesla app for Google Glass that can manage the car manufacturer's Tesla S model climate, lock and unlock doors, open the sunroof, locate and track the vehicle, start and stop charging, and display gas mileage.Of particular interest is the usage of the Google gl...
---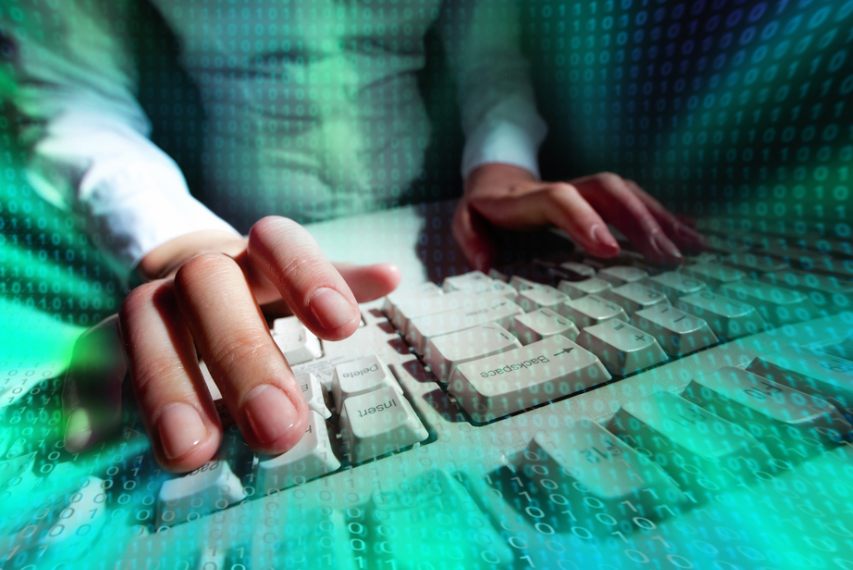 Not Enough Mobile Programmers!
Monday, July 15, 2013
by Richard Harris
Where are all the app developers asks Forbes? It's a well known fact that the IT industry hasn't really slowed down since it went mainstream in the early 90's. Back in the "old days" there was always the need for an IT admin, a help desk person, a engineer, and the list goes on. Among the laundry list of IT personal sat the programmer, at the top of the pay scale, and a...
---
Is Microsoft Making a Smartwatch?
Monday, July 15, 2013
by Richard Harris
Microsoft could be stepping up to the smartwatch ring with a new contender said to have a 1.5" screen with removable band that will come in a variety of colors. An interesting note is the watch said to be made of oxynitride aluminium, a sort of transparent polycrystalline ceramic with cubic spinel crystal structure composed of aluminium, oxygen and nitrogen.The rumor is...
---
HTC's One Max To Launch In September
Monday, July 15, 2013
by Richard Harris
It's the HTC One - only bigger! HTC is rumored to be releasing a larger version of it's popular One device in September of this year. The new device is said to have a huge 6 inch 1080p screen, welcome to the phablet club HTC. It tanget with this rumored release is also a mini version of the HTC One coming as well.A few unofficial specs for the new device area 2.3G...
---
BlueStacks Announces Second Console, GamePop Mini
Saturday, July 13, 2013
by Richard Harris
BlueStacks, who's App Player converts Android apps to run on computers, has followed its announcement in May of the $129 GamePop Android console with the addition of the GamePop Mini. Both consoles are designed to play mobile games on a big screen television. Both consoles are reported to be available later this year. The Mini differs from its big brother not only in d...
---
Listen To Our Podcast!
Friday, July 12, 2013
by Richard Harris
We have finally sat down in front of the mic and spat out the first of many broadcasts to come from App Developer Magazine. In this first "pilot" you'll hear about Microsoft, Mastercards developer content, Game Developer Magazine, and a ton more! Our schedule is weekly broadcasts but don't be surprised if you see more than one a week just because we love doing it!...
---
Minuum Releases Beta V1.0.1 Virtual Keyboard
Friday, July 12, 2013
by Richard Harris
As beta testers play with the beta version of the Minuum virtual keyboard, their comments and suggested fixes move forward the future full release of from the new startup. According to the Minuum blog, they have fixed couple of minor bugs and plan to announce significant enhancements in the works for the next update. Fixes include crashes caused by Emoji characters, up...
---
APPNATION State of the App Economy Report
Thursday, July 11, 2013
by Richard Harris
The first report from the new arm of APPNATION called "APPNATION Research" has just been released. The State of the App Economy (July 2013), produced in partnership with Reticle Research and Paradigm Sample with contributions from analyst Billy Pidgeon, provides a robust look at today's app economy, providing marketers, publishers and their partners with the curre...
---
MasterCard to Host N>XT Developer Challenge in Canada
Wednesday, July 10, 2013
by Richard Harris
MasterCard is hosting a new 2-day developer challenge in Toronto, Canada called N>XT. The event challenges developers to create a working mobile payment proof-of-concept using the MasterCard SDK and APIs. The event will be on September 28 and 29 and will offer a $10,000 prize for the professional app developer category, a $10,000 prize for the student category a...
---