Mobile Developer News by Richard Harris
Developer news for iOS, Android, Apps, Game Development, VR, SDKs, Mobile Marketing, and other topics relating to making mobile apps, and software development.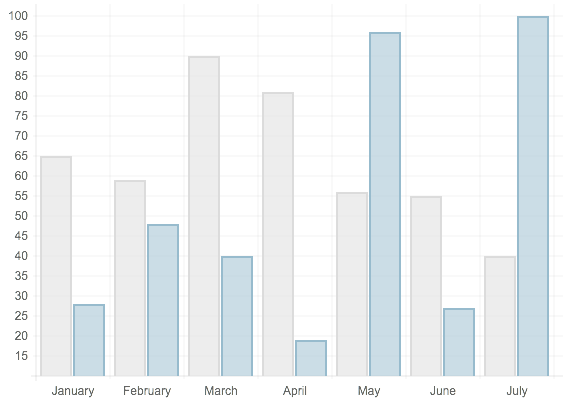 Chart.js HTML5 charts
Monday, March 18, 2013
by Richard Harris
Ever needed to create a chart from data you have for free? Using Chart.js now you can. It offers 6 different chart types, uses the HTML5 canvas element, and it dependency free - which means it's portable! There are line, bar, radar, pie, polar, and doughnut chart types to choose from!Complete documentation is online on the chart.js website as well....
---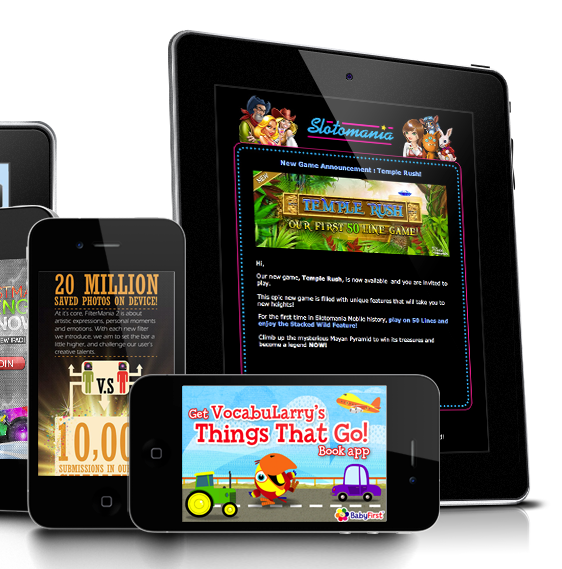 Introducing Appoxee V2
Monday, March 18, 2013
by Richard Harris
Since 2010, Tel Aviv based Appoxee has been providing thousands of app developers and publishers with the tools they need to reach out to their users in an automated and personalized way. Appoxee's products are all about simplifying and optimizing the engagement process. The automation features and ROI-oriented communication tools enable App Publishers to achieve t...
---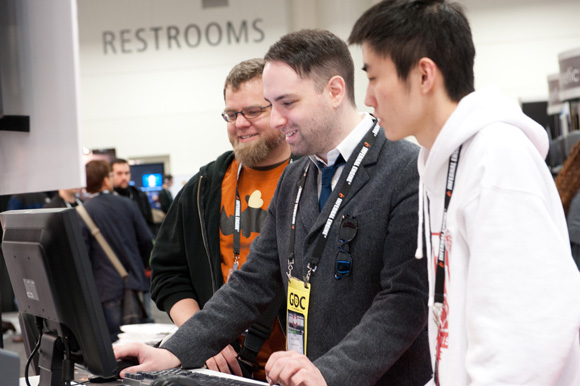 Game Developers: How are you doing?
Monday, March 18, 2013
by Richard Harris
Long hours, new languages, devices, and API's to learn can be the Achilles heal of any developer. The daily grind of developing a game can either break you, or make you. Gamastra asked approximately 1,000 game developers at the end of 2012 how happy they are with their working conditions.In a report by Patrick Miller and Brad Bulkley, they cover all of the det...
---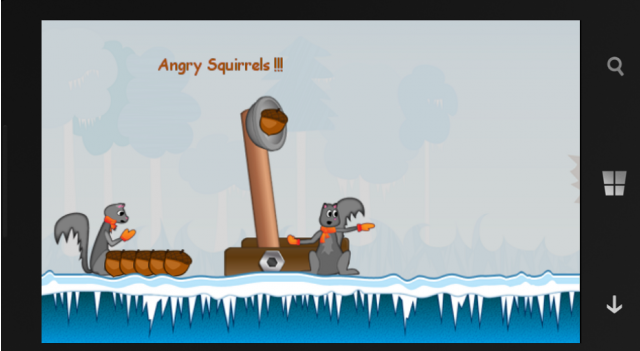 Creating a New Cocos2d x Project for Windows Phone 8
Monday, March 18, 2013
by Richard Harris
For all you Cocos2D fans out there wanting to start creating Windows apps, Nokia has just released some tutorials you'll want to have a look at. The zipped up tutorials can be opened right up into Visual Studio but you will need the Cocos2d-x Windows Phone 8 variant from their website first.The tutorials are largely framework based and give...
---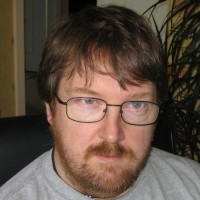 The App Development Plumbing
Monday, March 18, 2013
by Richard Harris
Here is the story of a one man Android app developer and his journey through developing a Poker game for Android. This is a "story from the trenches" if I've ever heard one.His name is Simon Tomlinson and he studied physics at Manchester University, UK, and went on to gain a PhD in electrical engineering, tells his story using plumbing as an analogy which...
---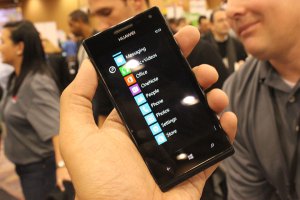 Windows Phone 8 Support Ends July 2014
Monday, March 18, 2013
by Richard Harris
In a recent support document from Microsoft, they have announced the end of support for Windows Phone 8 and Windows Phone 7.8 for the second half of 2014.This seems to indicate that they are committed to the 18 month life cycle for mobile products but there is no mention of what's coming next either, though there are rumors of a new Windows device for the 2013 holi...
---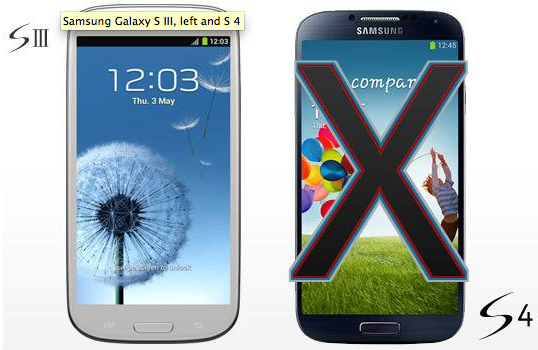 Is the Samsung Galaxy S 4 worth the upgrade?
Monday, March 18, 2013
by Richard Harris
Samsung has finally unveiled its new flagship smartphone for 2013: the Galaxy S 4, available at the end of April. The Galaxy S3′s successor will come with a 1.9-GHz quad-core Qualcomm 600 processor for U.S. models, a 5-inch Super AMOLED 1080p display and a host of new gesture-based features. But if you own a Galaxy S III, is the S4 worth the upgrade?Here are 4 poi...
---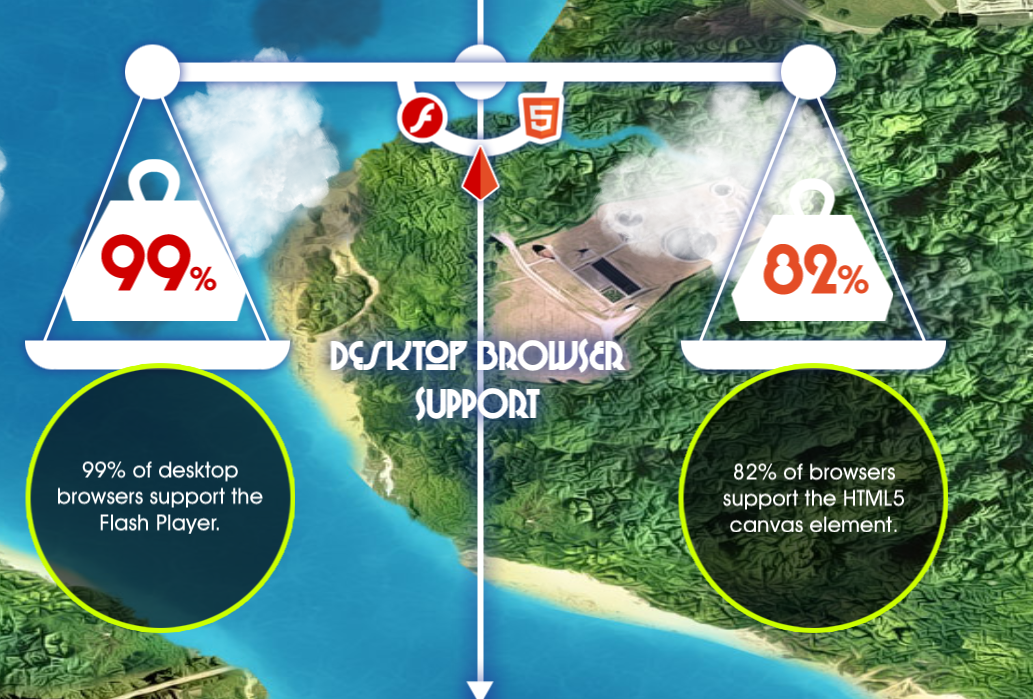 Flash Vs. HTML5
Friday, March 08, 2013
by Richard Harris
The battle between HTML and Flash rages on among developers, especially those in the mobile world. A new website demonstrating the power of both platforms is hoping to settle the score (at least for now). Check out the demo of a game built using each respective language and a voting mechanism that lets you decide after seeing them both in action -which is...
---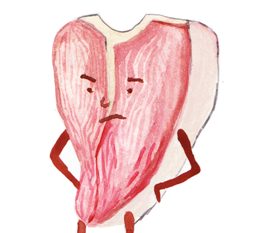 Contract App Development Don't be Meat!
Thursday, March 07, 2013
by Richard Harris
Do you freelance your app development skills? If so chances are you've encountered many frustrating arrangements where you end up feeling more like a slab of meat being punched at rather than a talented programmer with a unique set of skills you are using to make a product for a customer."Freelancing is running a business. Being the best coder or designer around won't n...
---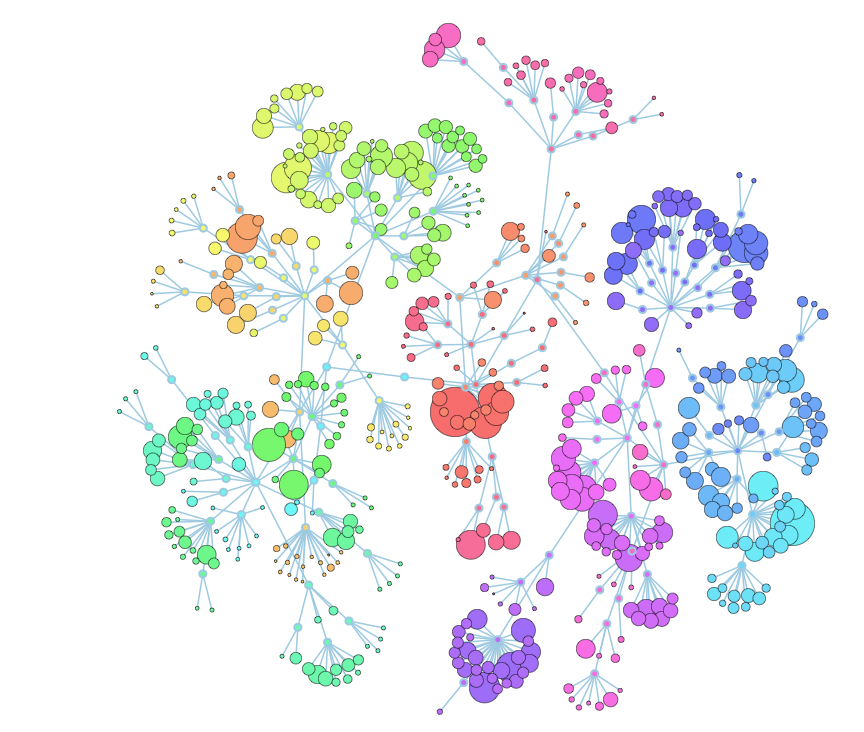 Visualize Your Source Code with CodeFlower
Thursday, March 07, 2013
by Richard Harris
Do you ever wonder what your source code would look like if it could be represented in a picture?The CodeFlower experiment visualizes source repositories using an interactive tree. Each disc represents a file, with a radius proportional to the number of lines of code (loc). All rendering is done client-side, in JavaScript. Built with d3.js and used by cal...
---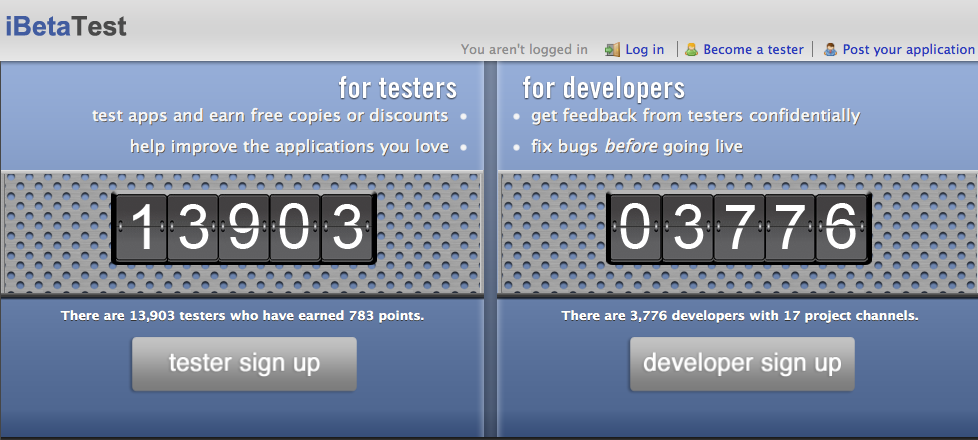 Test Your App Before Marketing it with iBetaTest
Thursday, March 07, 2013
by Richard Harris
The successful app developer is one who does a thorough, exhaustive job in beta testing to remove all bugs and apply all fixes before marketing and selling their product. Public relations and marketing firm, Westwind iPhone App Publicity today highlighted a new beta testing service that offers a hassle-free way to accomplish successful beta testing. The new iBetaTest we...
---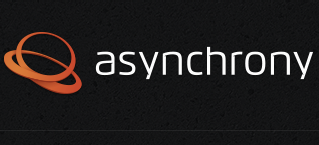 Asynchrony Solutions Receives $3 Million in New Funding for Ionic Mobile Practice
Wednesday, March 06, 2013
by Richard Harris
Asynchrony (www.asynchrony.com), a Saint Louis-based provider of agile software development, enterprise architecture, and systems integration services for a range of government and commercial customers, today announced $3 million in corporate funding from its parent company, Schafer Corporation. The proceeds will be used to accelerate the growth of ionic mobile (ww...
---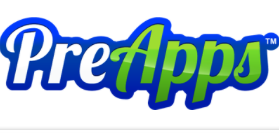 Get Feedback for your App before it's Published
Wednesday, March 06, 2013
by Richard Harris
Have you ever wished that there was some way that you could promote your app to a bunch of people before actually publishing it? Enter a new site called PreApps.A good way to market an app (without really marketing it) is to build excitement for it prior to it's release. It's also a great way to get people interested in what you are doing, and give you feedback wh...
---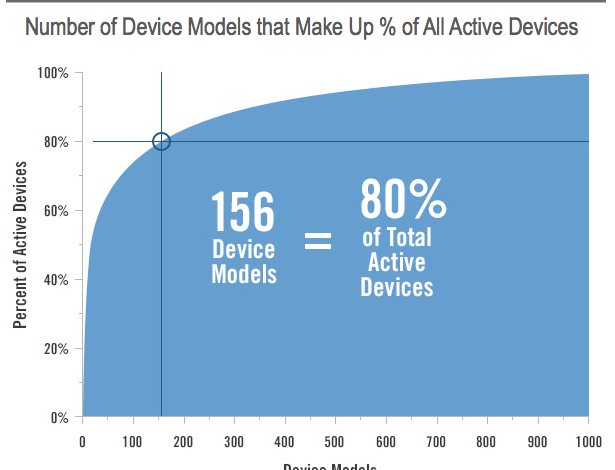 Will Fragmentation Kill the Indie App Developer?
Tuesday, March 05, 2013
by Richard Harris
How many devices does the app developer have to support when you add up all of the iOS, Android, Windows, Amazon, and other variants together? 156 according to Flurry is your target number, and that it's if are only targeting a stable app release on 80% of the known devices! If you're a large or particularly thorough app developer, reaching 90% of active...
---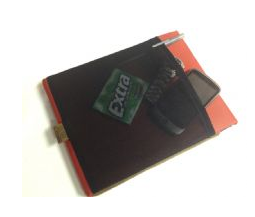 REVIEW: Waterfield iPad Smart Case
Tuesday, March 05, 2013
by Richard Harris
While searching for an iPad case, I found Waterfield Designs and nabbed one of their iPad smart cases. Here are a few thoughts about the case, how well it performed, and where you can get one!...
---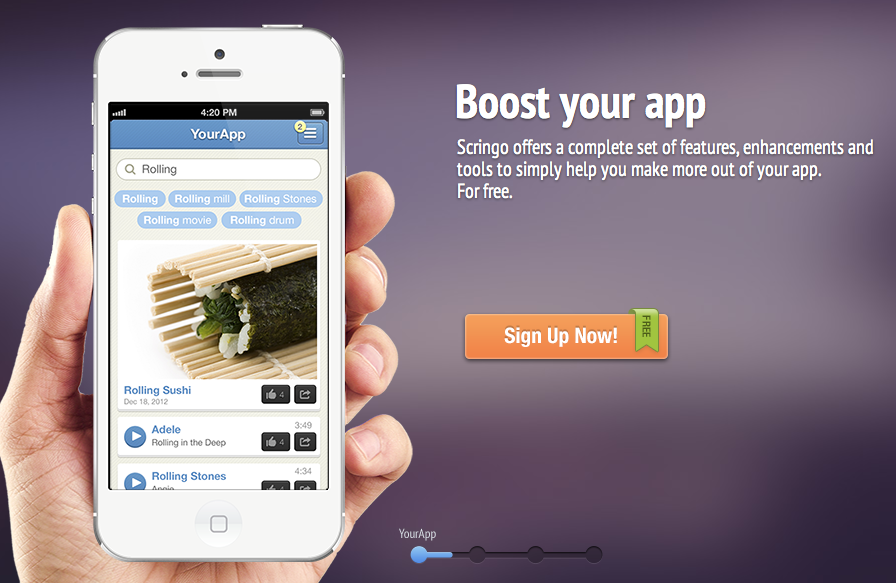 Scringo for App Discoverability and User Retention
Tuesday, March 05, 2013
by Richard Harris
It's easy to get caught up in the storm of "this is going to be huge" when releasing your next big app isn't it? The mood completely changes when 4 weeks after launch you are left wondering "what happened", or "what did I do wrong"?Perhaps it isn't your app but the way your app interacts with the people using it. Scringo has a new product that will help developers make ...
---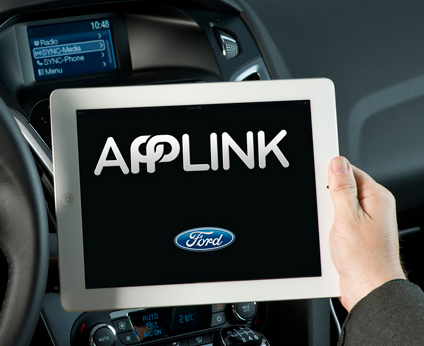 Ford releases AppLink as BSD open source
Tuesday, March 05, 2013
by Richard Harris
Ford is establishing an open-source Genivi project that will contain the code and documentation necessary to implement AppLink software into any vehicle's infotainment system for iOSand Android devices. The code, known as SmartPhoneLink, will be released under a BSD open-source license.Our Take:This is a smart move for Ford because developers are approaching "...
---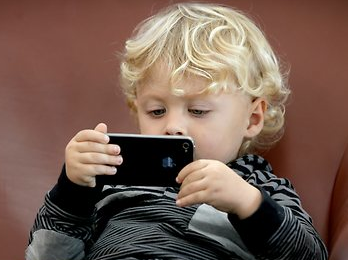 Australian CCA warns app developers targeting children
Tuesday, March 05, 2013
by Richard Harris
Are there app developers out there abusing the system to try and lure people into buying more products - you bet there are. With any good system also ushers in the people that will learn to take advantage of it.The Australian Communications Consumer Action Network feels that some app developers are becoming greedy and cashing in on young smartphone and tablet users by t...
---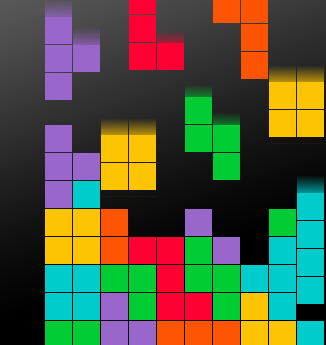 Marmalade Quick LUA App Programming
Monday, March 04, 2013
by Richard Harris
Do you like programming apps in LUA? Marmalade Quick might just be a new option for you then. It is a fast, flexible and open RAD programming environment for the creation of 2D games and apps using LUA as the primary language to write in.It's based upon Open Source components including Cocos2d-x and Box2D, and the entire engine is made available in source code (rar...
---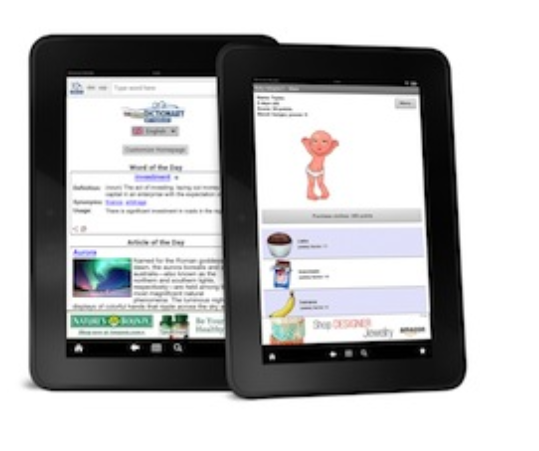 Introducing the Amazon Mobile Ads API (Beta)
Monday, March 04, 2013
by Richard Harris
Amazon developers rejoice, they have now taken the next step to help you make more money!Announcing the Amazon Mobile Ads API, now available in beta. The Amazon Mobile Ads API is an in-app display advertising monetization solution, which offers: A great monetization opportunity with competitive eCPMHigh-quality ads from Amazon and brand advertisers such as Duracel...
---