Windows Mobile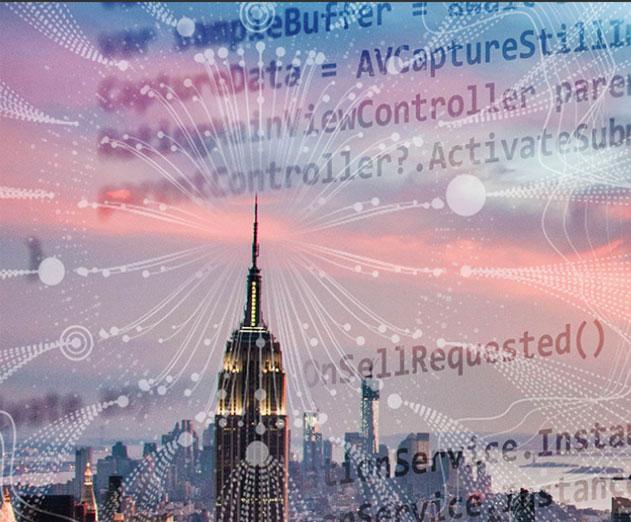 Connect() 2016 Announcements from Microsoft
(11/16/2016 12:53:31 PM)
Microsoft's developer event Connect() 2016 just kicked off in New York, and Microsoft shared announcements that demonstrate its vision of enabling the future of development for any developer, building any application, on any platform.Highlights of the new partnerships and updated developer tools, services and offerings from Visual Studio and SQL Se...
Read More
---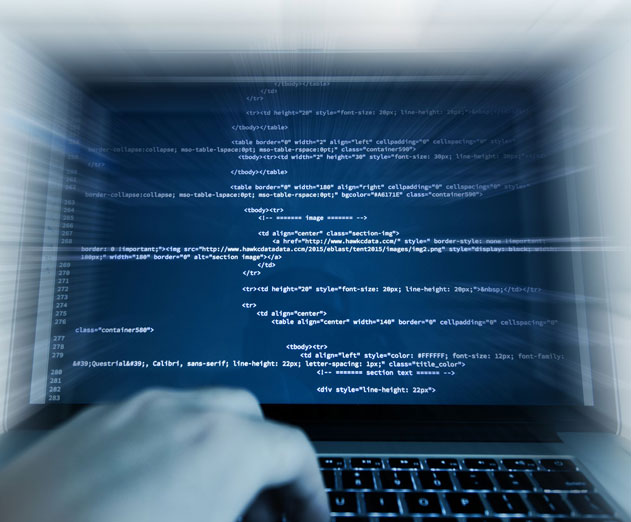 Looking at the Future of .NET
(8/12/2016 2:04:04 PM)
Exciting times lie ahead for .NET developers. Earlier this year during Build, Microsoft's biggest developer event, clear roadmaps were given on the future of .NET and C#. Microsoft is re-positioning .NET to be a platform that can be written anywhere and run anywhere, which is a big departure from its long history of proprietary technolog...
Read More
---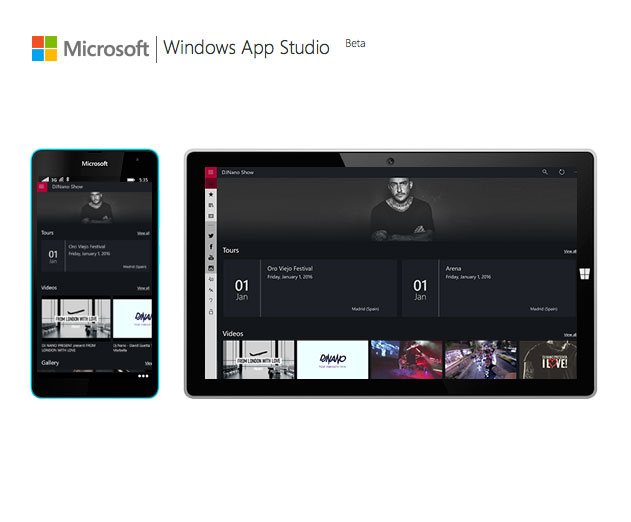 Windows No Code App Studio Platform Receives New API Functionality
(8/2/2016 3:22:21 PM)
The Windows development team has released new updates to its no code Windows App Studio platform that provides the ability to offer a wider range of information into Windows apps. The highlight of the update is the API Gallery and the Custom API Sharing that powers it.The API Gallery offers a new data source that builds upon the REST API Data Sourc...
Read More
---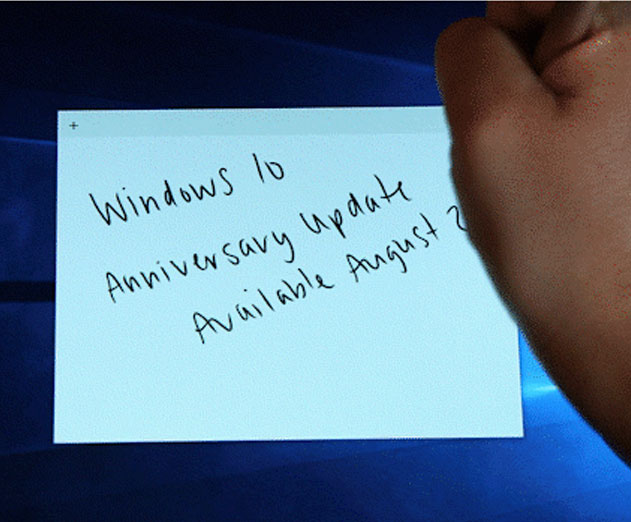 IT Professionals Weigh in on the Windows 10 Anniversary Release
(8/1/2016 3:28:37 PM)
Adaptiva has the results from its 2016 Windows 10 Enterprise Adoption Survey which polled over 300 IT professionals about the Windows 10 Anniversary OS release.The survey was intended to provide high-level data around adoption rates and the IT department impact of Windows 10 migrations. It also analyzed the potential impact of Microsoft's Windows 1...
Read More
---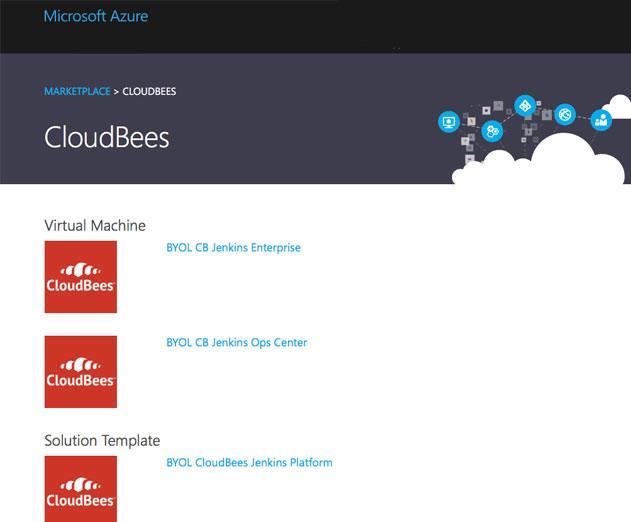 CloudBees Jenkins Platform Now Available in the Microsoft Azure Marketplace
(6/16/2016 4:02:07 PM)
CloudBees has announced that its Jenkins Platform is now available in the Microsoft Azure Marketplace allowing DevOps teams to host Jenkins based continuous delivery (CD) processes in their existing Microsoft Azure environment. With the pre-configured CloudBees Jenkins Platform for Azure, companies can use Azure can accelerate the delivery of ...
Read More
---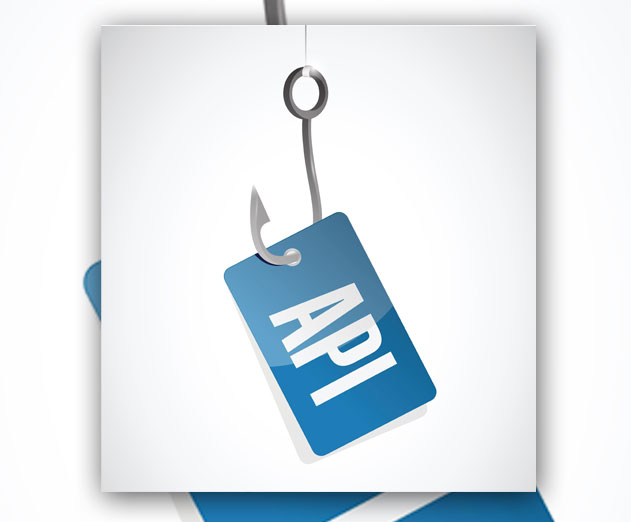 Windows App Studio Release Includes New REST API Data Source
(6/12/2016 1:12:27 PM)
Microsoft has added several updates to its Windows App Studio platform including a new REST API data source.The new REST API data source continues to be open ended, providing the ability to connect it to most open REST API services. With this initial version of the release Microsoft is supporting GET commands for REST APIs (meaning it only pulls in...
Read More
---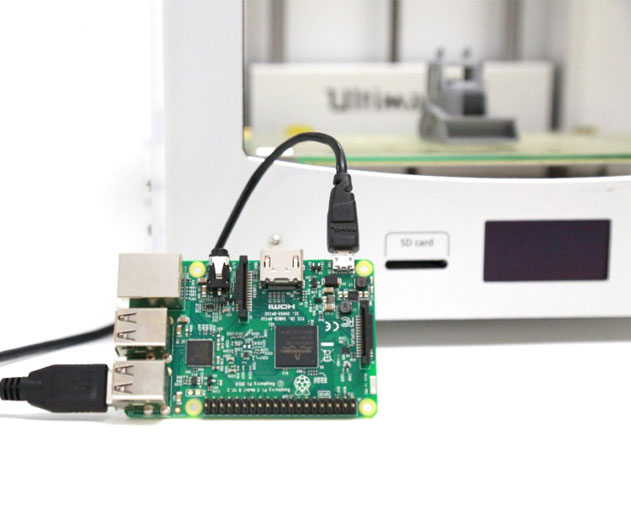 Microsoft Releases Windows 10 IoT Core Sample App for 3D Printing
(5/26/2016 1:02:15 PM)
Microsoft has added a new Windows 10 IoT Core sample app, "Network 3D Printer", that adds support for a range of 3D printers and provides to access them over a network. Multiple Windows computers on a network can share the same 3D printer.Raspberry Pi users can access the solution starting to network enable their 3D printers. Microsoft is inv...
Read More
---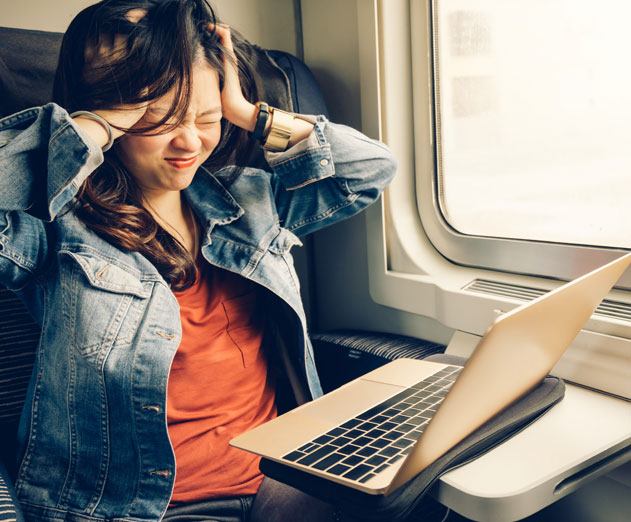 Windows Dev Center Tips Aims to Help With Common Windows Store Publishing Scenarios
(5/20/2016 2:01:43 PM)
The Windows developer team's new blog series called Windows Dev Center Tips to help app publishers through several common publishing scenarios associated with the Windows Store.Among the topics covered in the new series are:- Publish or update a public app- Package flighting- Third party and legacy distribution options- Publishing hidden apps- Side...
Read More
---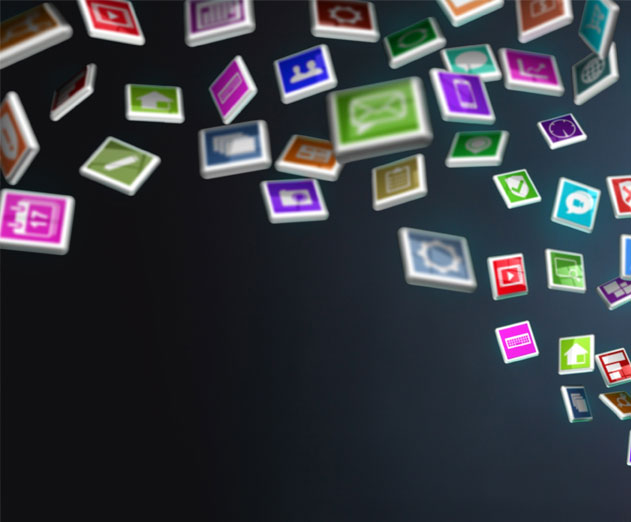 Sell Windows Apps in Bulk With Windows Store for Business
(5/6/2016 5:06:19 PM)
Windows developers can now sell paid apps in volume through Windows Store for Business where companies will be able to purchase apps in volume with credit cards. Additional purchase options are planned for future releases, including invoicing, volume discounts, and organizational in-app purchases.In some markets, the price shown for an app in the W...
Read More
---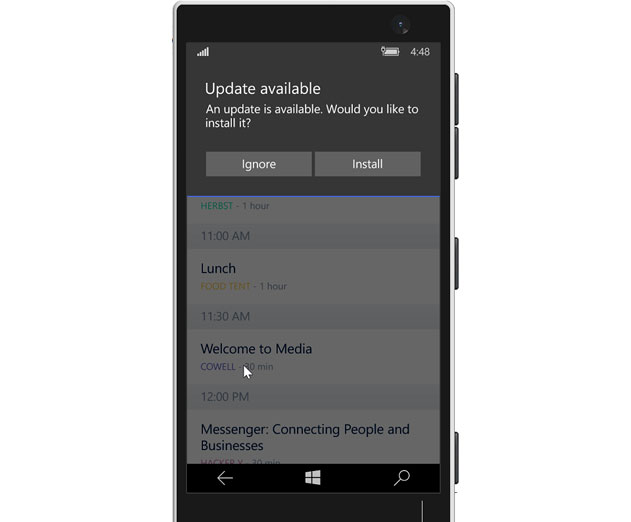 Microsoft is Bringing Facebook's Open Source React Native to Windows
(4/15/2016 10:37:47 AM)
Among the announcements at Facebook's F8 developer conference was the continuation of the company's efforts with its open source React Native platform for building iOS and Android interfaces. Included in the announcement is the news that Microsoft is bringing React Native to the Windows ecosystem, giving developers the ability to build React N...
Read More
---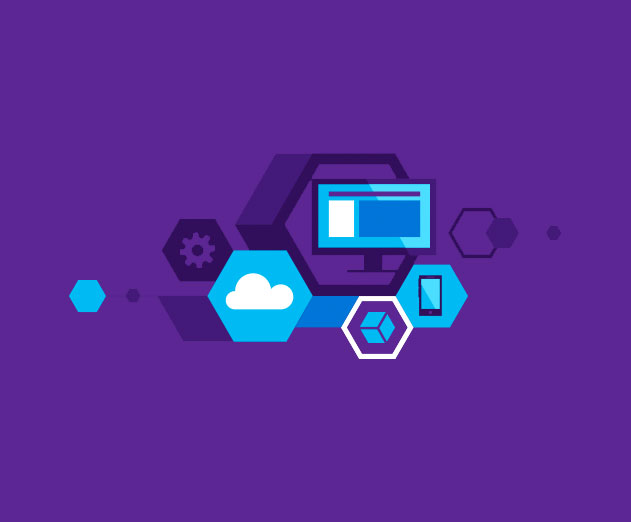 New Universal Windows Platform Tools Offer Significant Updates to .NET
(4/15/2016 9:07:46 AM)
At Build 2016 Microsoft announced the availability of Visual Studio 2015 Update 2 which offers a significant update to the tools for building Universal Windows apps for many new classes of Windows 10 devices such XBOX, HoloLens, and Surface Hub (in addition to Phone, PC, and IoT)On the heals of Microsoft's announcement of its Visual Studio 2015 Upd...
Read More
---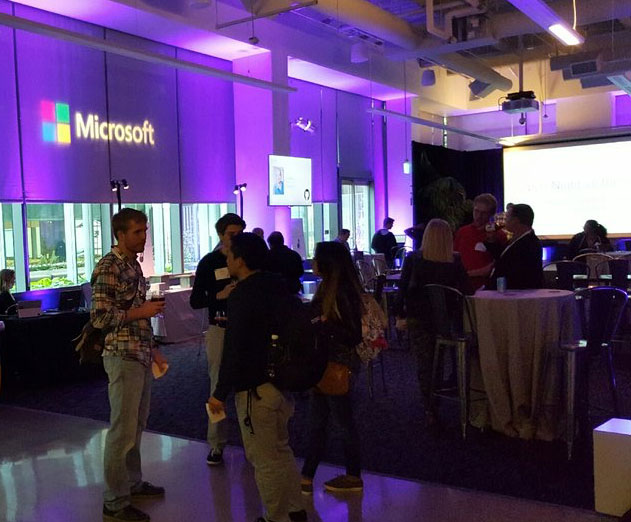 Microsoft Announces New Developer Tools at Build 2016
(4/1/2016 11:06:50 AM)
Microsoft made several announcements at Build 2016, the company's annual developer conference. Among the announcements were improvements to the Cortana Intelligence Suite, previews of new cloud services and toolkits, and the release of Windows 10 Anniversary Update which will offers new functionality for the Universal Windows Platform.Cortana Intel...
Read More
---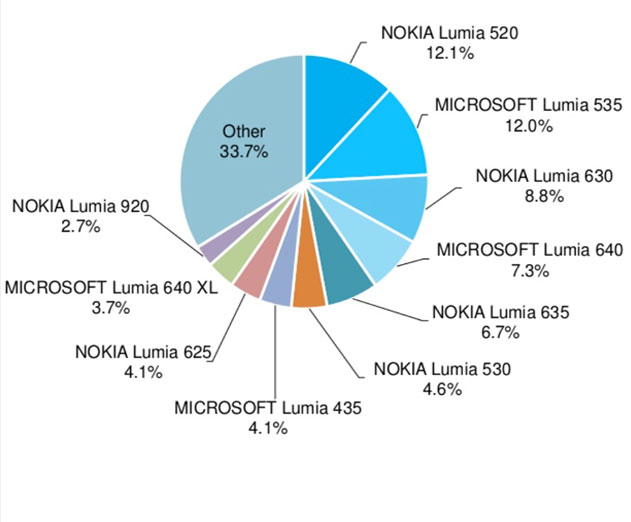 AdDuplex Publishes Latest Windows Phone Device Statistics Report
(3/28/2016 7:36:56 AM)
In AdDuplex's latest Windows Phone Device Statistics Report report, the company says that the biggest news for Windows developers is the increase in the number of devices running Windows 10 Mobile and new details about the devices which will officially be able to upgrade to Windows 10 Mobile.In the March 2016 report, the company examines global and...
Read More
---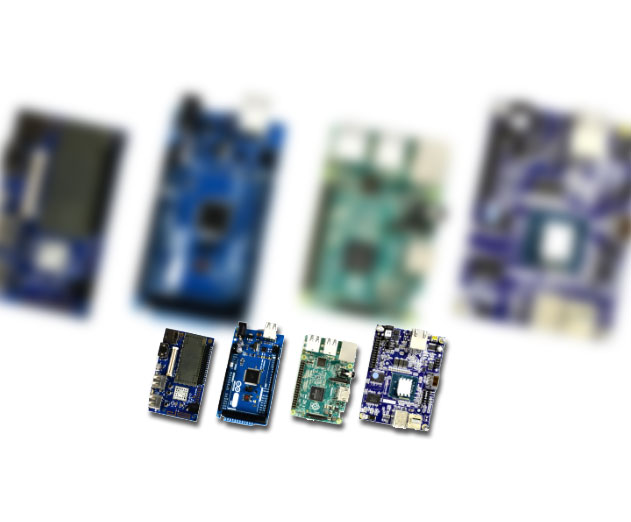 Windows 10 IoT Core Supports New Raspberry Pi 3 Board
(3/1/2016 10:06:24 AM)
On the heals of the Raspberry Pi Foundation's announcement of the availability of their the new Raspberry Pi 3, Microsoft has announced Windows 10 support for the new board through a new Windows 10 IoT Core Insider Preview update now available for download. The new Raspberry Pi 3 board is also available now in the Microsoft Store online.The Windows...
Read More
---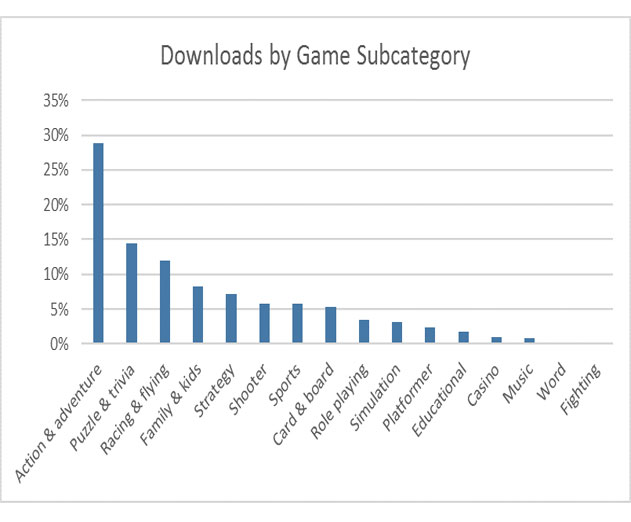 First Insight Into Windows Store App Trends After Launch of Windows 10
(2/20/2016 4:06:14 PM)
The Windows Dev team has announced the first reporting of the Windows Store trends since Microsoft announced in January that over 200 million PCs, tablets, and phones across the globe are now running Windows 10, making it the fastest growing version of Windows in history. This latest reporting period encompasses October – December 2105.Since the Wi...
Read More
---
Windows Dev Center Updates Coding4Fun Coding Site
(1/6/2016 12:25:42 PM)
The Windows Dev Center team has relaunched Coding4Fun with new content for the Universal Windows Platform. Coding4Fun is a site within the Windows Dev Center that's offers fun and interesting code samples that feature the APIs available on the Universal Windows Platform. The site offers different, unique, and time-saving capabilities as you noodle ...
Read More
---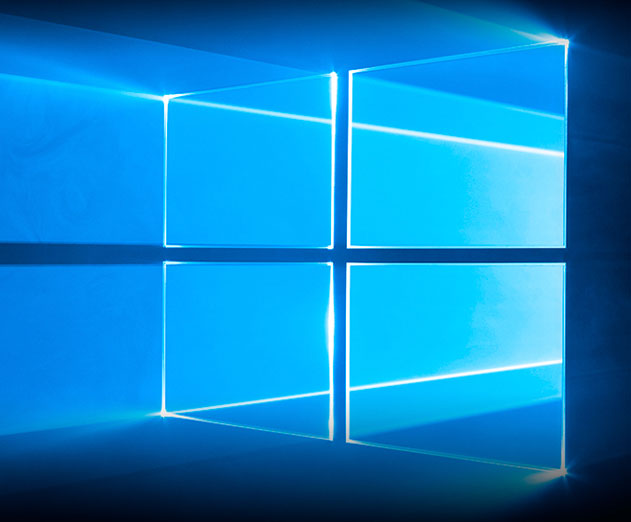 Latest Windows App Studio Beta Update Provides App Design Improvements
(1/4/2016 3:17:19 PM)
Windows App Studio Beta is a free, online app creation tool that provides a simple way to quickly build Windows and Windows Phone apps as well as generates source code ready for Visual Studio. With this latest release, Microsoft is providing new features, design related improvements, and new templates. Among the new features are:- WordPress Da...
Read More
---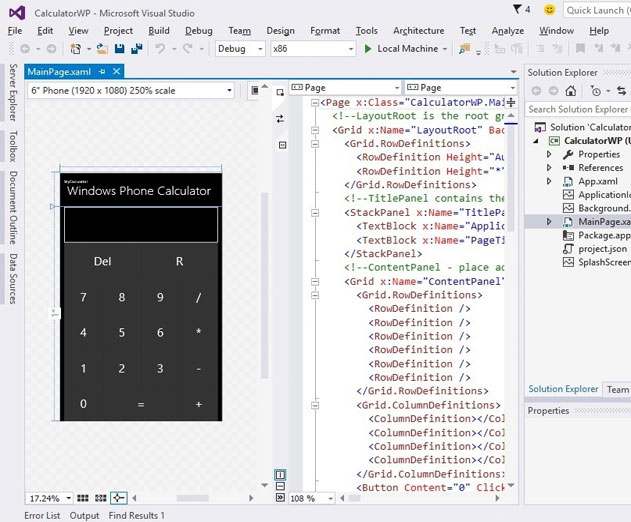 Mobilize.Net's Silverlight Bridge for Universal Windows Platform is Now Generally Available
(12/8/2015 12:07:02 PM)
The Mobilize.Net Silverlight Bridge has been released for general availability. The tool significantly reduces the work involved to transform Windows Silverlight Phone 8.x code to the new Universal Windows Platform (UWP) and is offered as a free add-on for Visual Studio.The Silverlight Bridge automates a big part of the conversion process from Wind...
Read More
---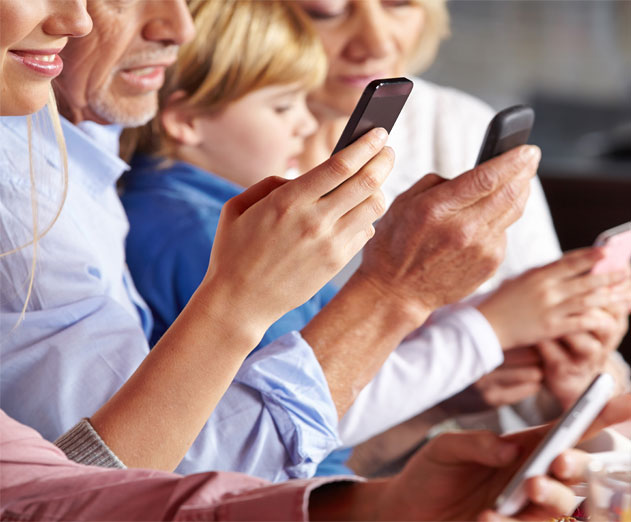 Windows Dev Center Rolls Out New Age Rating Process and Other Updates
(12/2/2015 12:09:27 PM)
The Windows Dev Team is rolling out several updates for how developers work within the Windows Dev Center including a new age rating system, new app promotion and monetization opportunities and updates to the Windows developer agreementNew Simplified Age Rating ProcessIn December Microsoft will begin the rollout of a new process to simplify obtaini...
Read More
---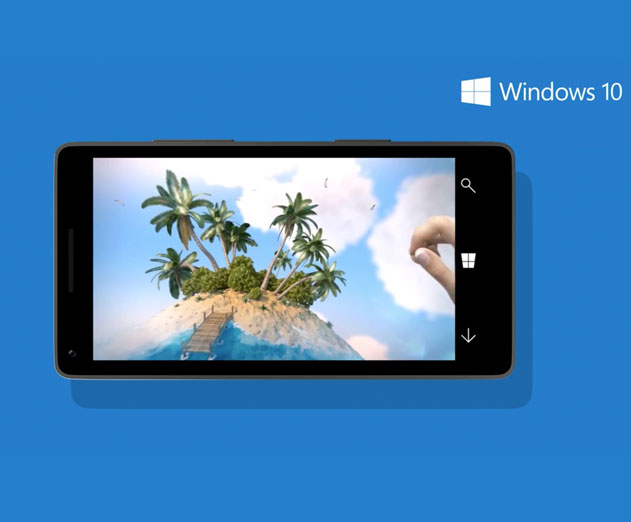 Vungle Now Supports Videos Ads For Windows 10 with New SDK
(11/22/2015 8:09:35 AM)
Vungle has released its Windows 10 SDK to help game developers monetize Window's smartphones, desktops, and Surface tablets, with support for other platforms, including Xbox One.The announcement extends Vungle's mobile video ad platform beyond Android and iOS to the Windows 10 cross-platform OS. The platform also offers support for Support for Unit...
Read More
---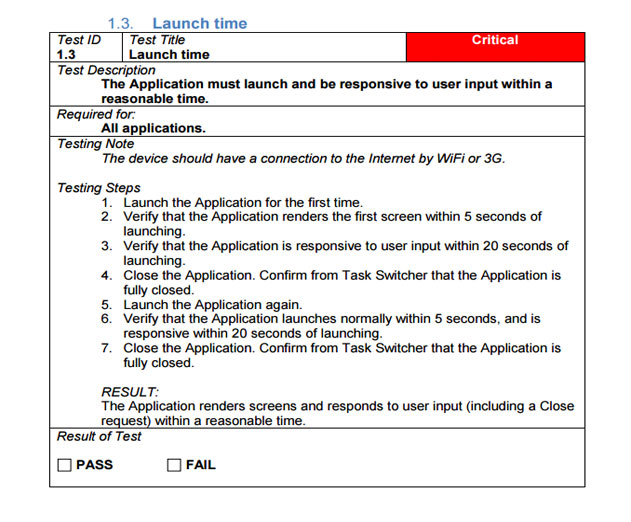 App Quality Alliance Releases New Baseline Testing Criteria for Windows Apps
(11/16/2015 6:35:37 PM)
As part of its testing criteria and resources program, the App Quality Alliance (AQuA) has released a new set of baseline and accessibility testing criteria for Windows apps. AQuA is a global association focused on helping the app development industry improve and promote mobile app quality across all platforms.When using the Windows testing criteri...
Read More
---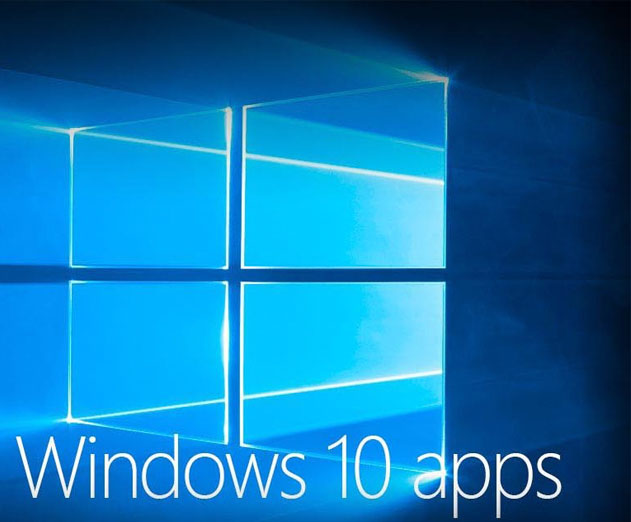 Microsoft Releases No Code Windows 10 App Studio Out of Preview
(11/4/2015 6:01:59 PM)
Microsoft has released the Windows App Studio with Windows 10 Store Support Release out of preview providing the access to a free, online app creation tool for those with no coding experience to create and publish a universal Windows app with no code required. App Studio Windows 10 was released in preview in July. With the general releas...
Read More
---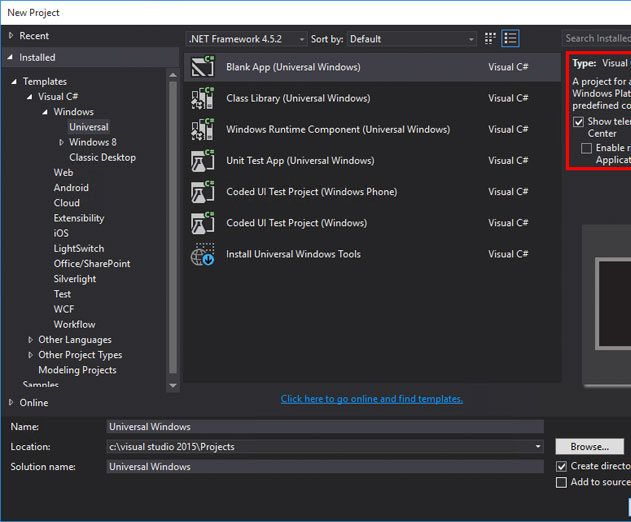 New Windows 10 (UWP) Package Submissions Provide Advanced App Usage Info
(10/28/2015 5:06:35 PM)
The Windows Development Team has released a new feature that provides app usage information to developers in the Windows Dev Center. This feature is included in all new Windows 10 (UWP) package submissions and provides increased reach into app analytics.Developers can view a number of app usage statistics including user sessions, active users, sess...
Read More
---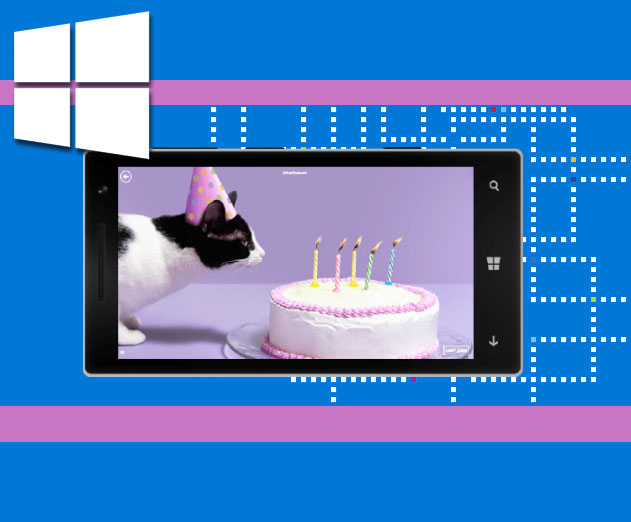 Microsoft Streamlines Windows Developer Ad Options
(10/14/2015 1:08:51 PM)
The Windows Dev Center team has announced that it finished integrating the functionality previously available in the Windows pubCenter in order to simplify the process that developers use to create, manage and track Microsoft advertising ad impressions and revenue across Windows phone, tablet and PC. In addition, Microsoft Advertising and Wind...
Read More
---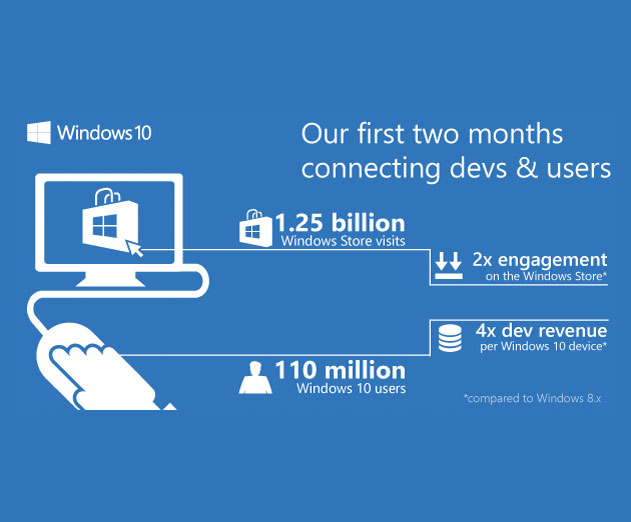 Windows 10 Now Represents 50 Percent of all Windows Store Downloads
(10/14/2015 10:06:00 AM)
According to the September Windows Store trends report, Windows 10 represents over 50% of all downloads, achieving this number in just over 60 days since its release. This analysis and more is available as part of a report published monthly by Microsoft to show Windows developers various s app monetization opportunities across categories, markets, ...
Read More
---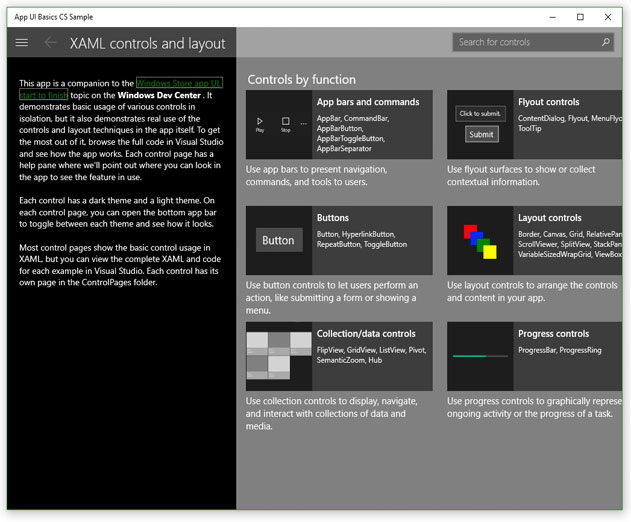 Microsoft Provides Sample Features and APIs for Universal Windows Apps
(9/30/2015 10:08:57 AM)
To help developers learn app development for the Universal Windows Platform (UWP), Microsoft has made available a growing samples collection on GitHub. These samples can be used to learn about specific UWP features and APIs and as a source of working code that can be copied and pasted into projects.The samples include API and feature demos as well ...
Read More
---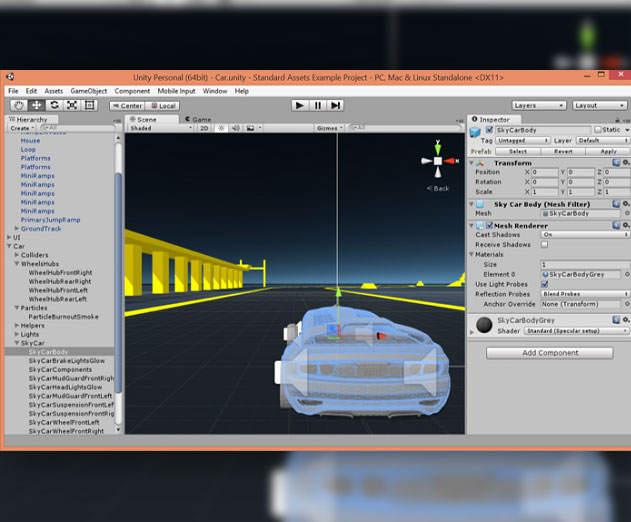 New Unity Game Engine Support for Windows 10 and Universal Windows Platform
(9/25/2015 11:05:53 AM)
Unity has announced that with the release of Unity 5.2 the game engine now provides support for Windows 10 and the Universal Windows Platform (UWP).With UWP support in Unity 5.2, developers can build a single game for Windows 10 that targets multiple devices ranging from phones to tablets to PCs to Xbox. This means that multiple screen sizes ...
Read More
---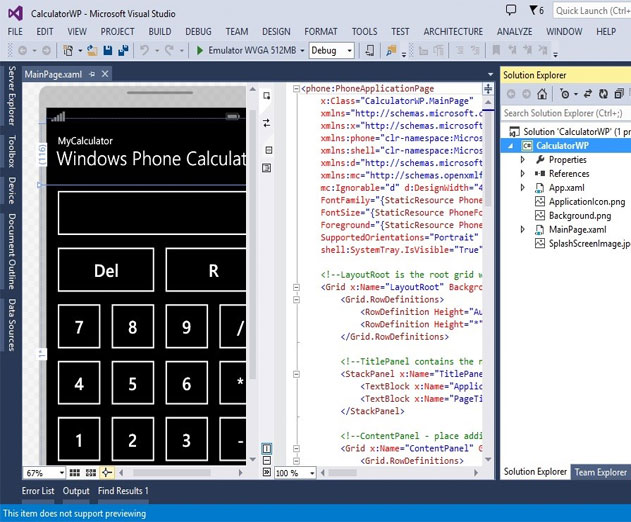 Automate the Conversion from Windows Phone 8.x to Universal Windows Platform
(9/23/2015 11:04:00 AM)
Mobilize.Net has developed a new tool called Mobilize.Net Silverlight bridge that automates a lot of the conversion process from Windows Phone 8.x code to Universal Windows Platform (UWP). Prior to UWP, about half of all Windows Phone apps were written using WPS (Windows Phone Silverlight). These apps will need significant changes in ord...
Read More
---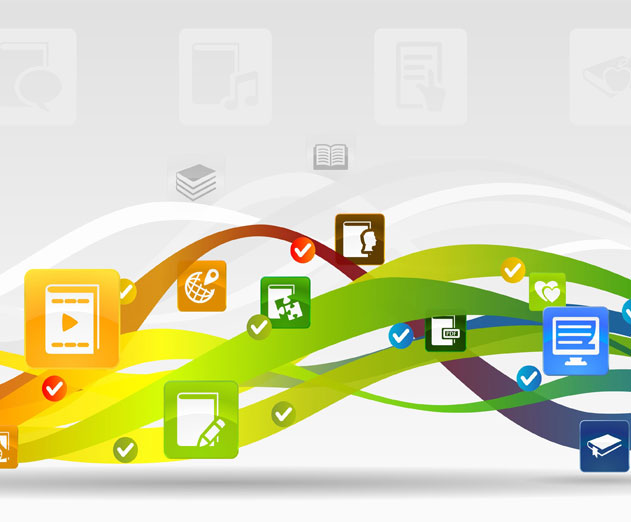 Microsoft Streamlines Ad Management Process for Windows Store Apps
(9/8/2015 1:04:07 PM)
The Windows Dev Team has announced it has streamlined the process for app ad management in the Windows Store. In the past, for apps using any of the Microsoft Advertising SDKs, the ads-in-app creation, advertising reports, and financials have been managed in Windows pubCenter, while the app itself is submitted to the Windows Store and managed in th...
Read More
---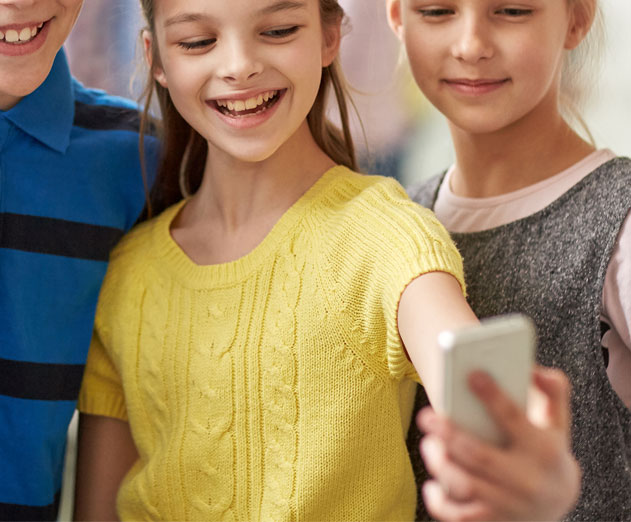 Microsoft Provides Windows COPPA Support for App Advertising to Kids
(9/2/2015 11:01:05 AM)
Microsoft is releasing COPPA support in its Dev Center to help developers define how to manage ads in apps whose primary audience is children.Beginning in September, developers can indicate if their app targets children under 13 as defined in the Children's Online Privacy Protection Act (COPPA). If a developer selects this option, Microsoft will di...
Read More
---