Windows Developer News
Windows developer news for developing and publishing apps on Microsoft OS.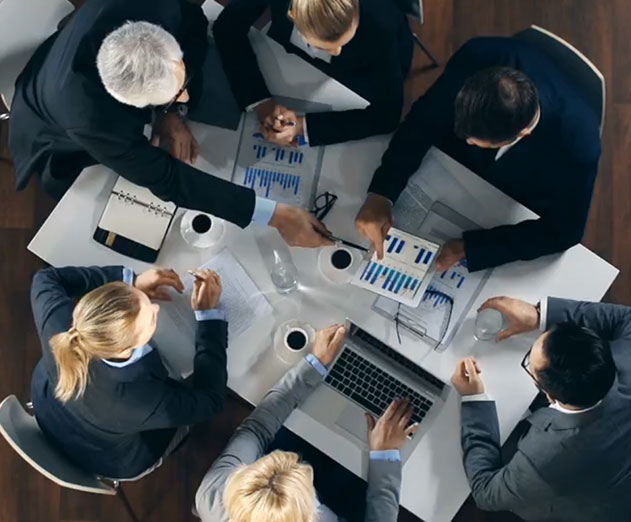 Brainshark Labs released at Microsoft Build 2017
Thursday, May 11, 2017
by Richard Harris
Brainshark, Inc., delivering SaaS-based sales enablement and readiness solutions, has announced the launch of Brainshark Labs, its incubator for research and innovation, at Microsoft Build 2017, held May 10-12 in Seattle. They will share how they are integrating Microsoft's Cognitive Services and HoloLens mixed-reality simulation technology to transform how salespeople ...
---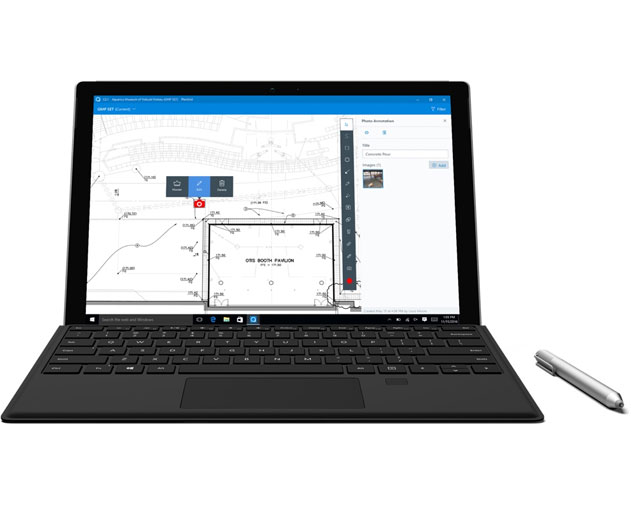 PlanGrid for Windows is out of beta
Monday, February 06, 2017
by Rebeca Ayala
PlanGrid, developer of construction software for the field, is used by tens of thousands of contractors, designers, owners, and architects to finish their projects on time and under budget. Lightning fast, easy to use, and loaded with shortcuts, it delivers thousands of plans right to users' fingertips - helping field teams edit, share, and manage blueprints, spec...
---
Connect() 2016 Announcements from Microsoft
Wednesday, November 16, 2016
by Richard Harris
Microsoft's developer event Connect() 2016 just kicked off in New York, and Microsoft shared announcements that demonstrate its vision of enabling the future of development for any developer, building any application, on any platform.Highlights of the new partnerships and updated developer tools, services and offerings from Visual Studio and SQL Server announced during,...
---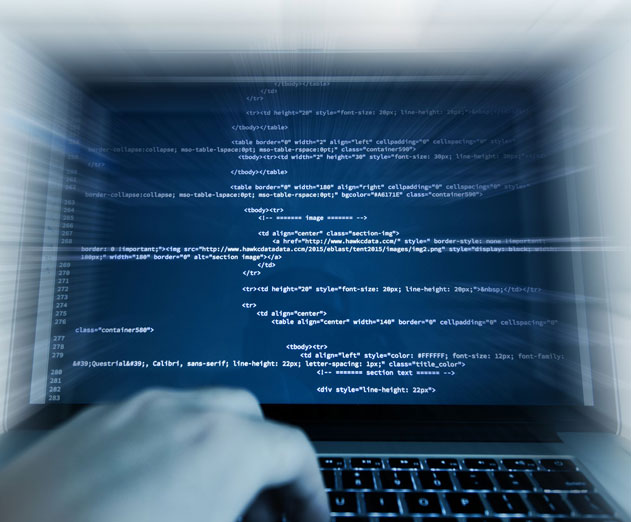 Looking at the Future of .NET
Friday, August 12, 2016
by Ed Charbeneau
Exciting times lie ahead for .NET developers. Earlier this year during Build, Microsoft's biggest developer event, clear roadmaps were given on the future of .NET and C#. Microsoft is re-positioning .NET to be a platform that can be written anywhere and run anywhere, which is a big departure from its long history of proprietary technologies. Microsof...
---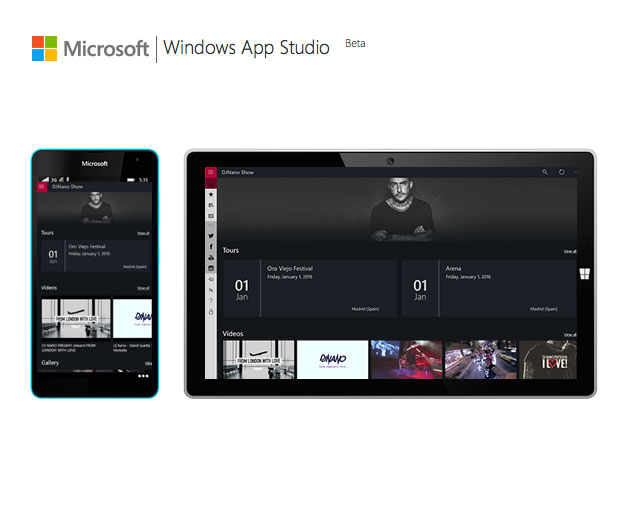 Windows No Code App Studio Platform Receives New API Functionality
Tuesday, August 02, 2016
by Stuart Parkerson
The Windows development team has released new updates to its no code Windows App Studio platform that provides the ability to offer a wider range of information into Windows apps. The highlight of the update is the API Gallery and the Custom API Sharing that powers it.The API Gallery offers a new data source that builds upon the REST API Data Source while decreasing the...
---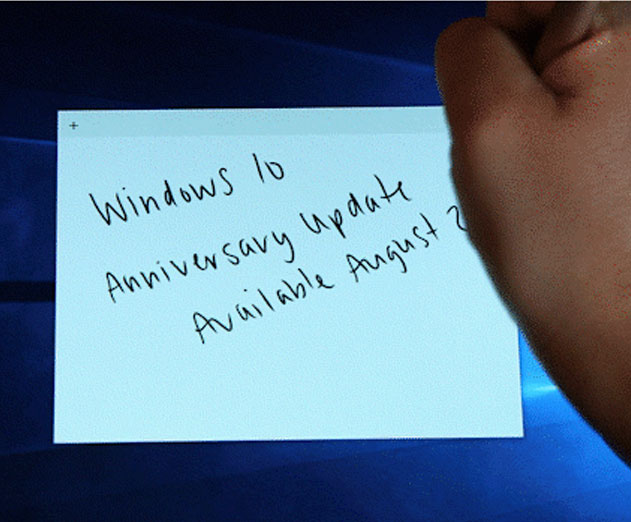 IT Professionals Weigh in on the Windows 10 Anniversary Release
Monday, August 01, 2016
by Richard Harris
Adaptiva has the results from its 2016 Windows 10 Enterprise Adoption Survey which polled over 300 IT professionals about the Windows 10 Anniversary OS release.The survey was intended to provide high-level data around adoption rates and the IT department impact of Windows 10 migrations. It also analyzed the potential impact of Microsoft's Windows 10 Second Anniversary U...
---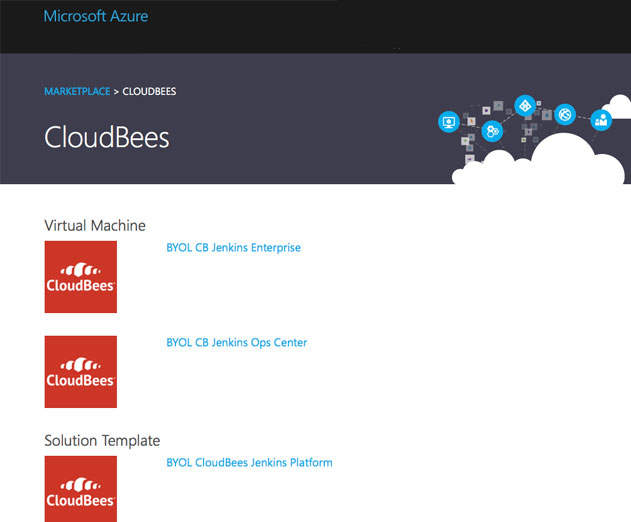 CloudBees Jenkins Platform Now Available in the Microsoft Azure Marketplace
Thursday, June 16, 2016
by Richard Harris
CloudBees has announced that its Jenkins Platform is now available in the Microsoft Azure Marketplace allowing DevOps teams to host Jenkins based continuous delivery (CD) processes in their existing Microsoft Azure environment. With the pre-configured CloudBees Jenkins Platform for Azure, companies can use Azure can accelerate the delivery of their software includi...
---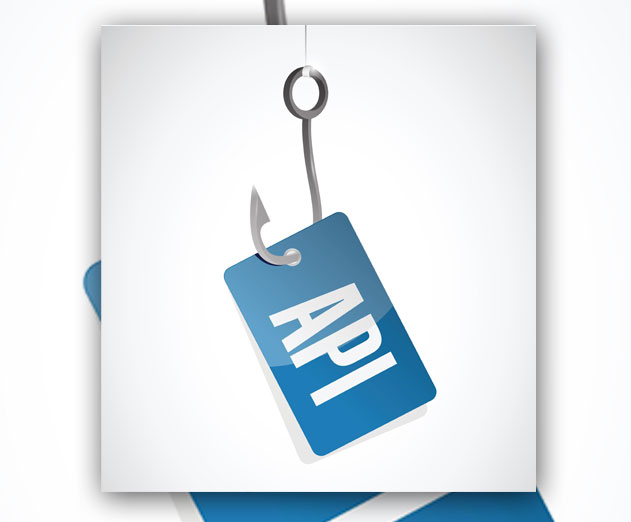 Windows App Studio Release Includes New REST API Data Source
Sunday, June 12, 2016
by Richard Harris
Microsoft has added several updates to its Windows App Studio platform including a new REST API data source.The new REST API data source continues to be open ended, providing the ability to connect it to most open REST API services. With this initial version of the release Microsoft is supporting GET commands for REST APIs (meaning it only pulls information) and include...
---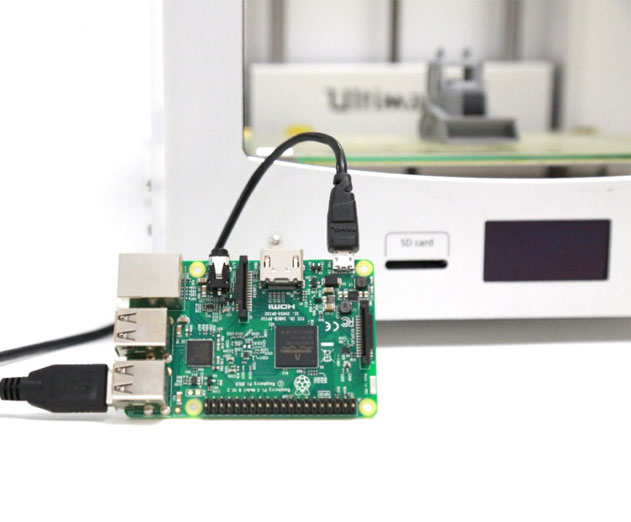 Microsoft Releases Windows 10 IoT Core Sample App for 3D Printing
Thursday, May 26, 2016
by Stuart Parkerson
Microsoft has added a new Windows 10 IoT Core sample app, "Network 3D Printer", that adds support for a range of 3D printers and provides to access them over a network. Multiple Windows computers on a network can share the same 3D printer.Raspberry Pi users can access the solution starting to network enable their 3D printers. Microsoft is inviting device manufactu...
---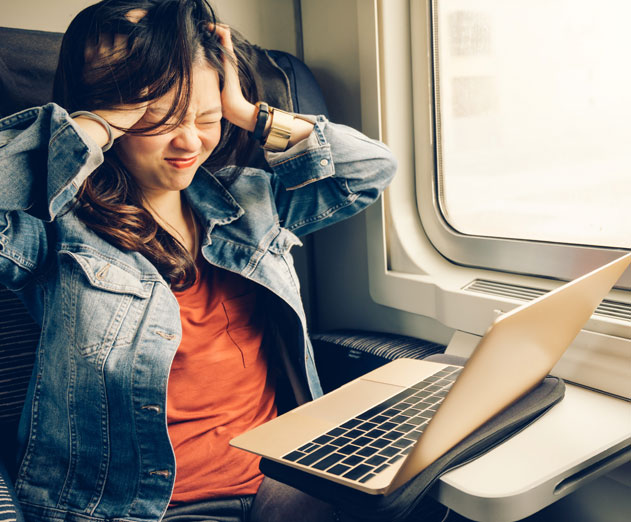 Windows Dev Center Tips Aims to Help With Common Windows Store Publishing Scenarios
Friday, May 20, 2016
by Richard Harris
The Windows developer team's new blog series called Windows Dev Center Tips to help app publishers through several common publishing scenarios associated with the Windows Store.Among the topics covered in the new series are:- Publish or update a public app- Package flighting- Third party and legacy distribution options- Publishing hidden apps- Side-loading and enterpris...
---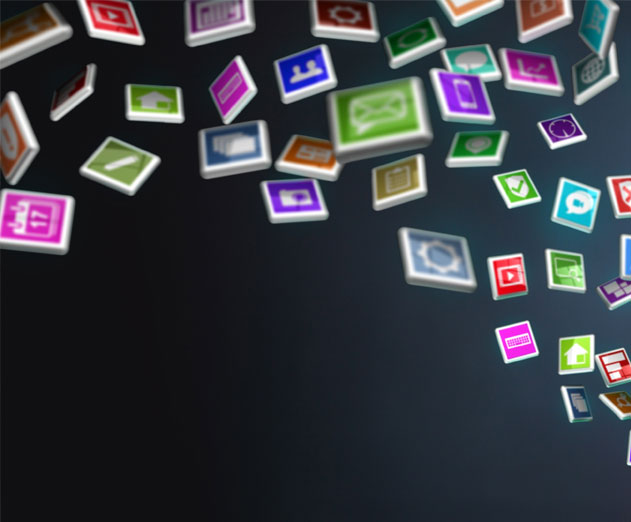 Sell Windows Apps in Bulk With Windows Store for Business
Friday, May 06, 2016
by Stuart Parkerson
Windows developers can now sell paid apps in volume through Windows Store for Business where companies will be able to purchase apps in volume with credit cards. Additional purchase options are planned for future releases, including invoicing, volume discounts, and organizational in-app purchases.In some markets, the price shown for an app in the Windows Store for Busin...
---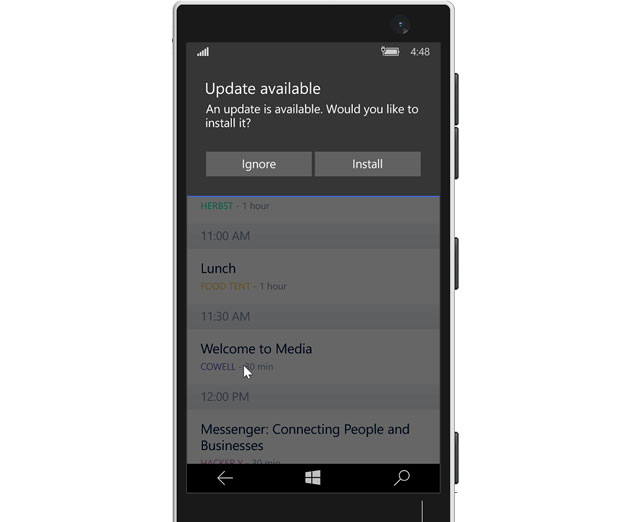 Microsoft is Bringing Facebook's Open Source React Native to Windows
Friday, April 15, 2016
by Stuart Parkerson
Among the announcements at Facebook's F8 developer conference was the continuation of the company's efforts with its open source React Native platform for building iOS and Android interfaces. Included in the announcement is the news that Microsoft is bringing React Native to the Windows ecosystem, giving developers the ability to build React Native on Windows PC, P...
---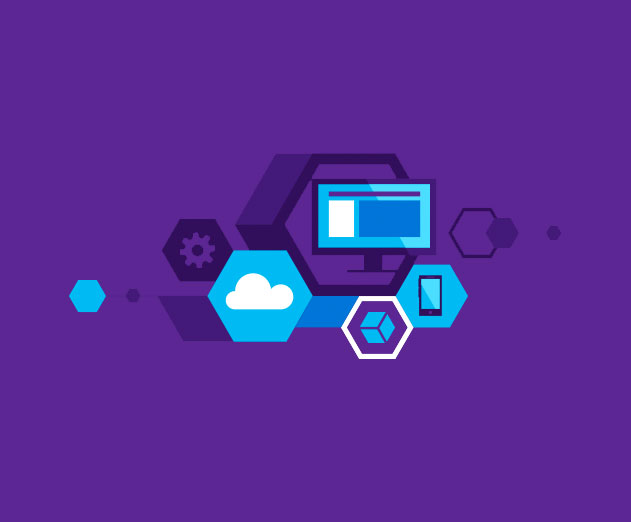 New Universal Windows Platform Tools Offer Significant Updates to .NET
Friday, April 15, 2016
by Stuart Parkerson
At Build 2016 Microsoft announced the availability of Visual Studio 2015 Update 2 which offers a significant update to the tools for building Universal Windows apps for many new classes of Windows 10 devices such XBOX, HoloLens, and Surface Hub (in addition to Phone, PC, and IoT)On the heals of Microsoft's announcement of its Visual Studio 2015 Update 2, the company is ...
---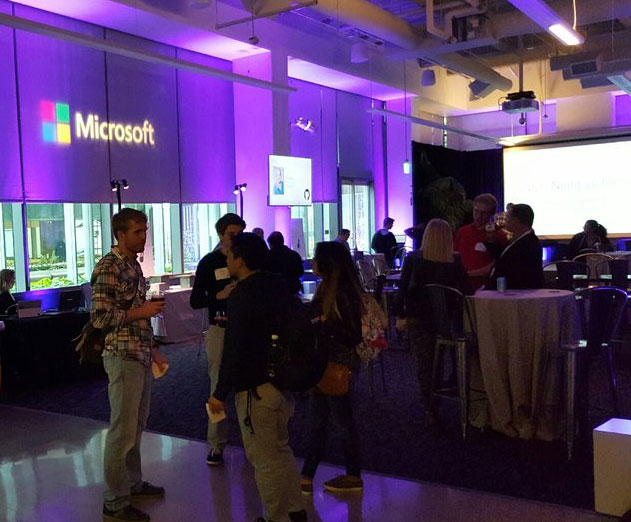 Microsoft Announces New Developer Tools at Build 2016
Friday, April 01, 2016
by Richard Harris
Microsoft made several announcements at Build 2016, the company's annual developer conference. Among the announcements were improvements to the Cortana Intelligence Suite, previews of new cloud services and toolkits, and the release of Windows 10 Anniversary Update which will offers new functionality for the Universal Windows Platform.Cortana Intelligence SuiteMicrosoft...
---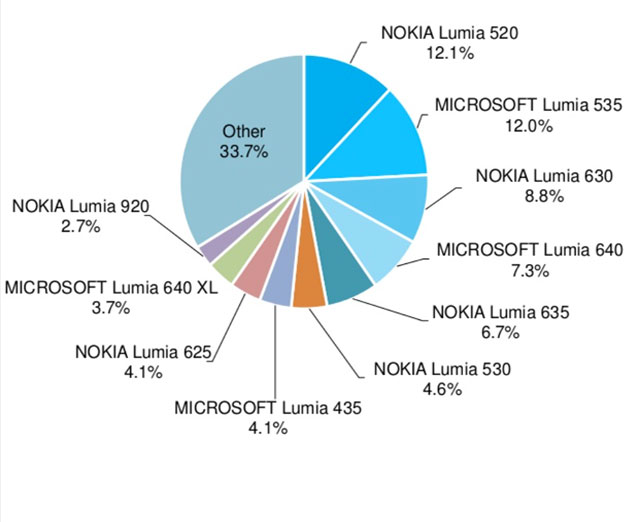 AdDuplex Publishes Latest Windows Phone Device Statistics Report
Monday, March 28, 2016
by Richard Harris
In AdDuplex's latest Windows Phone Device Statistics Report report, the company says that the biggest news for Windows developers is the increase in the number of devices running Windows 10 Mobile and new details about the devices which will officially be able to upgrade to Windows 10 Mobile.In the March 2016 report, the company examines global and US specific figures, ...
---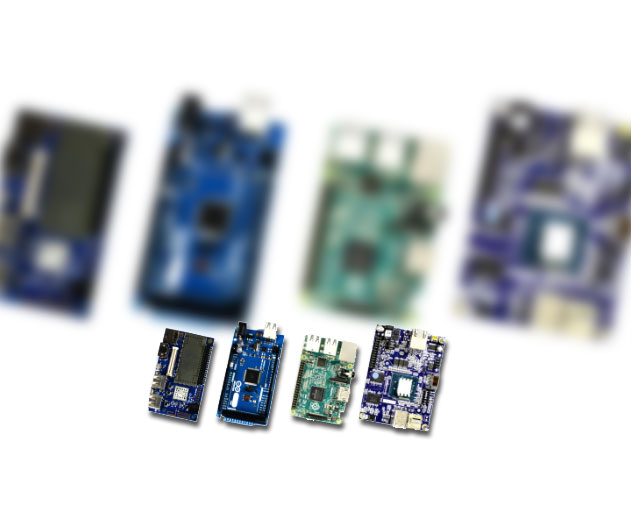 Windows 10 IoT Core Supports New Raspberry Pi 3 Board
Tuesday, March 01, 2016
by Richard Harris
On the heals of the Raspberry Pi Foundation's announcement of the availability of their the new Raspberry Pi 3, Microsoft has announced Windows 10 support for the new board through a new Windows 10 IoT Core Insider Preview update now available for download. The new Raspberry Pi 3 board is also available now in the Microsoft Store online.The Windows 10 IoT Core is optimi...
---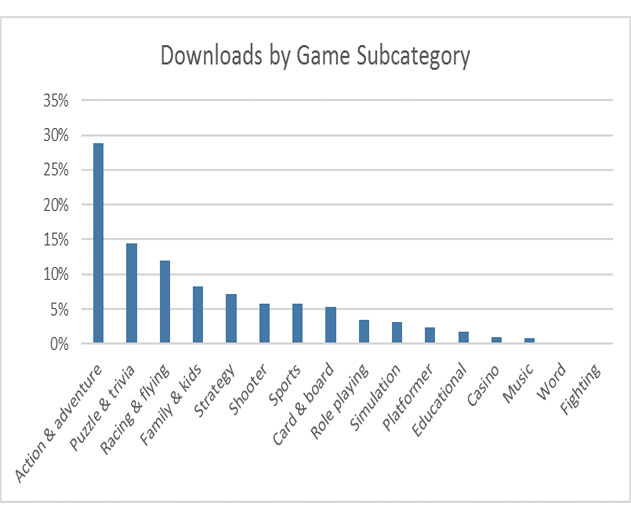 First Insight Into Windows Store App Trends After Launch of Windows 10
Saturday, February 20, 2016
by Richard Harris
The Windows Dev team has announced the first reporting of the Windows Store trends since Microsoft announced in January that over 200 million PCs, tablets, and phones across the globe are now running Windows 10, making it the fastest growing version of Windows in history. This latest reporting period encompasses October – December 2105.Since the Windows 10 launch, over ...
---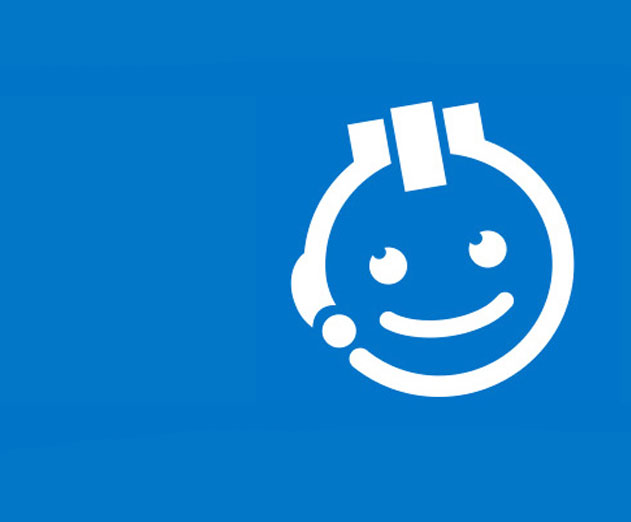 Windows Dev Center Updates Coding4Fun Coding Site
Wednesday, January 06, 2016
by Richard Harris
The Windows Dev Center team has relaunched Coding4Fun with new content for the Universal Windows Platform. Coding4Fun is a site within the Windows Dev Center that's offers fun and interesting code samples that feature the APIs available on the Universal Windows Platform. The site offers different, unique, and time-saving capabilities as you noodle around the project bas...
---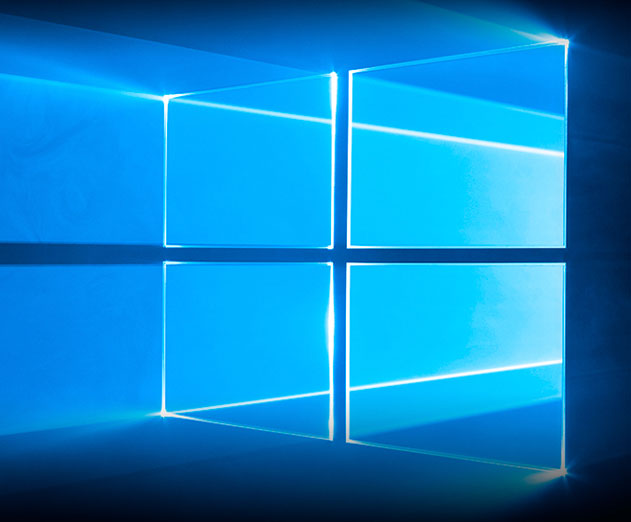 Latest Windows App Studio Beta Update Provides App Design Improvements
Monday, January 04, 2016
by Stuart Parkerson
Windows App Studio Beta is a free, online app creation tool that provides a simple way to quickly build Windows and Windows Phone apps as well as generates source code ready for Visual Studio. With this latest release, Microsoft is providing new features, design related improvements, and new templates. Among the new features are:- WordPress Data Source: There is a ...
---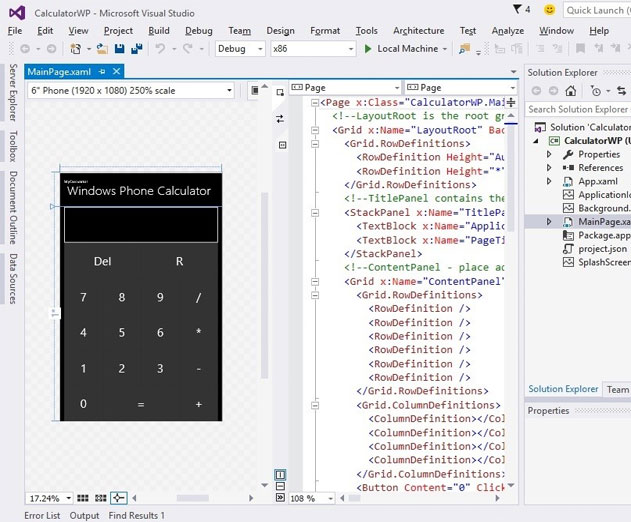 Mobilize.Net's Silverlight Bridge for Universal Windows Platform is Now Generally Available
Tuesday, December 08, 2015
by Richard Harris
The Mobilize.Net Silverlight Bridge has been released for general availability. The tool significantly reduces the work involved to transform Windows Silverlight Phone 8.x code to the new Universal Windows Platform (UWP) and is offered as a free add-on for Visual Studio.The Silverlight Bridge automates a big part of the conversion process from Windows Phone 8.x code to ...
---