Mobile Developer News
Developer news for iOS, Android, Apps, Game Development, VR, SDKs, Mobile Marketing, and other topics relating to making mobile apps, and software development.
Developer platform survey says iOS and Android still king, but RIM is catching up
Wednesday, January 23, 2013
by Richard Harris
Chances are you are a mobile developer reading that with one or more apps for iOS and Android published. But there is also a chance you could be a RIM developer with apps published as well, this coming from the results of a new survey "Developer Economics Report".What!? You said RIM -meaning Blackberry? Yes, we said RIM. I think this can be largely credited to the up an...
---
Are mobile ads CPMs on the rise?
Tuesday, January 22, 2013
by Richard Harris
According to MoPub mobile ads overall have seen a pretty dramatic increase in CPM's over the last 2 months for Android, but iOS developers still win in revenue for cost-per-click ads.The device yielding the highest CPM is the iPad - which attracts large volume advertisers.The reasons are yet unknown but it's encouraging news for those developers still mon...
---
Apple rumor: New screen size for iPhone
Tuesday, January 22, 2013
by Richard Harris
The Apple World Developer Conference is still months away but the rumors have already started. This one is coming out of China and says Apple might be unveiling a new iphone screen size that will compete with the Samsung Galaxy III size (Android based phone).If this is true it will be yet another thorn in the side for iOS developers due to it being yet "another sc...
---
Interview with a Windows Phone Developer
Tuesday, January 22, 2013
by Richard Harris
Rob Crocombe is a 19 year old sophomore at Hull University in England and has been developing for Windows phone. He's developed one successful app already called FlashDeck and has one another rejected.In an interview with Nokia, Rob is telling all about his experience developing for Windows Phone. He gives some good advice to those Windows devs out there...
---
Firefox phone arrives for HTML5 developers
Tuesday, January 22, 2013
by Richard Harris
Add another notch to the Firefox gun - they just sent the Keon and Peak to a few lucky mobile developers to give them a preview of more to come for mobile developers wanting to put apps into Firefox OS.The 3.5-inch Keon is a modest little number: it's powered by a Qualcomm Snapdragon S1 processor clocked at 1GHz, with 512MB of RAM. There's 4GB of storage and the camera ...
---
$4000 a day app revenue for independent developer
Saturday, January 19, 2013
by Richard Harris
David Frampton (Majic Jungle Software) is an independent app developer who has made a big splash with a new game. His latest iPhone app The Blockheads has been downloaded almost two million times in five days, since it's release this past Thursday. His first app was called Chopper and reportedly earned him over...
---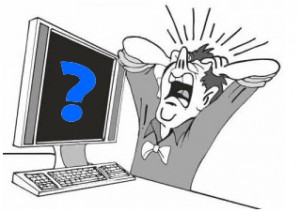 App Developers getting confused about mobile privacy laws
Friday, January 18, 2013
by Richard Harris
A US representative has taken the lead on a new draft Bill aimed at mobile app developers again, regarding data retention policies, and privacy information in general. It's called the APPS act and though it is still being drafted and will likely not gain much traction, the idea behind it is a bit alarming.While mobile privacy is a huge issue, and needs to be officially ...
---

Chartboost releases their 2012 Holiday Wrap up
Thursday, January 17, 2013
by Richard Harris
Chartboost has released their analytics as recorded over this last holiday season. No big shockers here, but still interesting to see trends.Overall it look like advertisers were paying an average of 8% more to gain users during Halloween and Thanksgiving had 17% more games advertised than on Halloween. What's interesting to note is traffic seemed to increase quite...
---
Some iOS Developer Startup Tips
Thursday, January 17, 2013
by Richard Harris
The early days of using xCode was a bit like trying dialing out to AOL in the 90's. You weren't guaranteed to get connected, and the process was painful. But today xCode is standing tall with a mighty footprint in the sand for developers to step into and is many times more powerful than it's early versions. Creating an app is easier than before, but it's still a complic...
---
App Developers are the Good Guys
Thursday, January 17, 2013
by Richard Harris
Privacy is a growing concern for many companies and lawmakers and there is no shortage of mobile privacy reports and stories on the web. Unfortunately the stories are a playground for the mainstream media to grab and skew for shock value, and I would like to clarify a few things that try and scare everyone into thinking all mobile app developers are using shady pra...
---
No! There will not be a mass exit by Apple developers
Wednesday, January 16, 2013
by Richard Harris
I keep seeing posts around the Internet talking about iOS developers jumping ship from Apple to head over to Google Android Play - much of them coming from Google searches and Google news feeds.These rumors are based on a recent study posted by Distimo, sighting many changes that could be taking place with app development trends as the Android market continues to see gr...
---
Qualcomm Tablet Giveaway
Monday, January 14, 2013
by Richard Harris
Qualcomm is giving away 3 SnapdragonT S4 Pro Mobile Development Platform Tablets: https://developer.qualcomm.com/mobile-development/development-devices/snapdragon-s4-pro-apq8064-mdptThe Snapdragon S4 Pro MDP/T (Tablet) is ready for development right out of the box, running Android 4.1 (Jelly Bean). It won't require any software or drivers to be installed; users can...
---
App Developer Salary (infographic)
Monday, January 14, 2013
by Richard Harris
Our friends over at Developer Tech have released a new info graphic depicting the salary of an app developer next to the salaries of other well-known jobs. Average age 33 years old, the bulk of them are male, and have at least 2 years experience.They also mostly come from North America and Canada, have college degrees, and earn more than a lawyer on average!The data com...
---
Android Developers can now respond to app reviews
Friday, January 11, 2013
by Richard Harris
Recently Google started putting Google + profile information to be posted with each review someone leaves for your app in the Play store. And to further the enforcement of accountability, they now also allow the developer of the app to respond to reviews being posted as well.There is a catch though. This is currently for some developers only. We aren't sure what th...
---
An argument for HTML5 gaming
Thursday, January 10, 2013
by Richard Harris
I am not even going to begin to site all of the differences when it comes to HTML5 vs native device game programming, but the folks over at Venture Beat want to make sure everyone knows HTML5 gaming is a very real possibility.HTML5 is awesome, just recently I even used it as a player for my app Blabber Box and it proved to be lightweight and fast! Plus it work...
---
Apple App Store screenshot rule now in effect
Wednesday, January 09, 2013
by Richard Harris
In the iTunes connect developer portal for iOS developers, uploading screenshots used to be a matter of putting them in when the app launches – but still having the option to change them later if need be.But Apple has ended the ability to change or swap out screenshots wants your app is approved. So just like your maiden information you will need to make sure that your ...
---
AppBoy can help you identify users of your apps
Wednesday, January 09, 2013
by Richard Harris
Who among us would not want to know exactly who is using our apps so we could better target our advertising, and product add-ons to? Appboy has announced a new segmentation feature that lets app developers not only identify who is using their apps, but also enables them to segment groups of audiences off in order to target specific types of advertising to them...
---
iOS programming recipes
Wednesday, January 09, 2013
by Richard Harris
I'm certainly not one for the kitchen, but I can understand how recipes are written that make it easy to whip up a nice meal. That's exactly the format in nscookbook.com takes in relation to how they display programming code for iOS.It's an interesting spin on taking something highly technical and making it more readable and fluent on the screen.There are all ...
---
New Career choices for Mobile App Developers
Tuesday, January 08, 2013
by Richard Harris
While most of us app developers are fighting the good fight to get our app noticed in the app store, and monetize it the best way we know how, others are choosing a different path that can be much more lucrative.There is still an enormous gap in the enterprise world as it relates to mobile development. The most obvious reason is because most enterprises did not see the ...
---
Ford Developer Program Announced
Tuesday, January 08, 2013
by Richard Harris
In a rather interesting announcement by Ford Motor Company today they have released a mobile app developer program geared towards their Ford vehicles equipped with SYNC technology.My initial reaction was it's probably not a good idea to have any kind of interaction with an app while you're propelling a few thousand pound vehicle down the road. However it is clear that m...
---