unity
unity magazine search results
App Developer Magazine issues we found relating to unity
---
Our inaugural issue! June 2013 was our very first issue and you can view it in it's entirety here for free! The articles inside include, Cross Platform App Development, The Pains of App Development Contract Work, Alternative Ways of Monetizing Apps, Intro Into Corona, Monthly News, Tips, and much more!
---
Apps Act 2013, Assets for App Creation, App Marketing 101, How to Increase Your App Ranking, Old School Vs. New School Marketing, Advolution, Developer Interviews, News, and much more!
---
Inside the October issue, Peach tells us what not to name your app, a reader tip on why ASO isn't the only choice for marketing, learn why poor analytics can kill your game launch, we talk Microsoft and Nokia, and we give you 5 reasons why HTML 5 might be the right choice for your next app development project, plus loads more don't miss it!
---
unity news search results
Developer news items we found relating to unity
35 results
---
Augmented reality app creation made simple with PlugXR

Thursday, January 10, 2019 by Richard Harris



PlugXR, Inc., an Augmented Reality / Virtual Reality/Mixed Reality Silicon Valley startup based in San Jose, California (USA), has announced its flagship AR Authoring Platform, PlugXR Creator (Beta), the Fastest and First-of-its-kind AR App Creator for Android/iOS mobiles to develop powerful AR apps in Minutes. "We expect to expand the XR market starting with AR...
---
5 rules of monetizing like a mobile game developer

Wednesday, January 9, 2019 by Sean Webster



Mobile game developers are some of the most successful monetizers and marketers in recent history. Need proof? Mobile gaming revenue accounted for nearly 82% of all app revenue in 2017 and will surpass $100 billion by 2021. The formula for success for mobile game developers is simple: easy payments, a finely-tuned monetization strategy, and great customer support. Bu...
---
Unity releases gameplay frequency report

Saturday, January 5, 2019 by Richard Harris



Unity Technologies powers more than 50% of all new mobile games today. They have just released new data revealing how much time was spent playing on mobile devices in the United States in 2018 - and the numbers are a bit shocking. US residents spent 6.926 billion hours playing mobile games in 2018. That's an average of 21 hours and 6 minutes for every single pe...
---
Mesmerizing Titanic virtual reality game coming to PlayStation

Wednesday, December 26, 2018 by Richard Harris



Titanic VR is launching on Playstation (PSVR). The highly realistic game's graphics and characterization are based on real-life people who were on the ship. The game's developer, Immersive VR Education (IVRE), created 800 characters, while also providing various facts on-screen about the RMS Titanic and its sinking. The sinking of the Titanic is ...
---
Unity developers get analytics services from Kochava

Monday, December 17, 2018 by Christian Hargrave



Kochava Inc., a company which aims to improve mobile app attribution and analytics, just announced that Kochava is now available on the Unity Technologies Asset Store. With this partnership, developers will have additional tools to measure and optimize the success of their content. How Kochava helps Unity Developers Developers, particularl...
---
ARena Space VR parks coming to America

Wednesday, November 14, 2018 by Richard Harris



At the international exhibition IAAPA Attractions Expo, the virtual reality provider ARena Space will present the format of the new generation VR park. The event will be held in the world capital of theme parks, in the city of Orlando (USA). IAAPA Attraction Expo is the largest event for employees in the entertainment sector, where companies from all over the world demo...
---
Top ranking mobile games earn 10X what other games do

Monday, October 29, 2018 by Richard Harris



A report from Mobvista-owned GameAnalytics has shown yet again just how competitive the mobile games industry is, with a minority of top-performing titles capturing a disproportionate slice of the $70 billion forecast to be spent on mobile games in 2018. The report, titled "Mobile Gaming Benchmarks", is GameAnalytics' second global anal...
---
Unity Ads SDK 3.0 come to game developers

Wednesday, October 24, 2018 by Richard Harris



Unity has just launched the latest version of their Ads SDK, and it's a doozy. The new Unity Ads SDK 3.0 introduces personalized placements, as well as two new ad formats: Augmented reality and Banner ads. Personalized placements are particularly noteworthy. Now in open beta, personalized placements tie ads and in-app purchases into the same auction, serving th...
---
Collaboration tools and why big names are so successful utilizing them

Tuesday, October 2, 2018 by Christian Hargrave



Developers are notoriously bad at working together, so how is it that the big software brand names seem to make it all look so easy? From a freelancer to an enterprise software developer, utilizing a quality set of visual project management and collaboration tools is the name of the game in today's industry. Big companies like Wix are using platforms like monday.c...
---
Game developers get new matchmaking platform called Open Match

Monday, September 10, 2018 by Richard Harris



Google Cloud and Unity are jointly announcing the availability of Open Match, an open source matchmaking solution offering game creators a common matchmaker framework. Designed to allow game creators to reuse a common matchmaker framework, Open Match includes three core components: A frontend API for game clients; A backend API for game servers; and A...
---
Flaregames partners with MeeWow to publish Tap Empire

Friday, August 10, 2018 by Richard Harris



Mobile gaming publisher Flaregames announced the next imminent global launch in its Q3/Q4 line-up with hyper-casual idle game Tap Empire releasing 11th October on iOS and Android devices. This debut game from San Francisco studio MeeWow Games will be the third title from the Flaregames Accelerator and the second to launch in the next two months, with Super Spell Heroes,...
---
Integrate video into apps easier using new tech from Cloudflare

Thursday, August 9, 2018 by Richard Harris



Cloudflare announced the general availability of Cloudflare Stream, a new way for content owners and app developers to integrate video into any application or website. Prior to Cloudflare Stream, if businesses wanted to move beyond just uploading videos to a consumer service like YouTube, they had to use at least three different services: one to encode video into a s...
---
Android P developer notes

Wednesday, August 8, 2018 by Christian Hargrave



The official Android Pie release has been announced in a Google blog post which promises the rollout of some pretty substantial changes to authentication, navigation UI, task prediction, and more. With the software currently in beta and waiting for its official release, it's important that developers get ready to start planning their next moves in order to strike ...
---
Amazon prime day 2018 data is out from Liftoff

Monday, August 6, 2018 by Richard Harris



Liftoff released new data around Amazon's fourth annual Prime Day and how the day-and-a-half long sale affected the world of e-commerce. The data reveals a significant change this year, with Prime Day itself offering a dramatically larger lift to other mobile commerce businesses than previous years, but with a steep drop-off late in the week. Amazon Prime Day i...
---
Mobile game advertising partnership between Google and Unity announced

Friday, August 3, 2018 by Richard Harris



Unity Technologies and Google's mobile advertising business, AdMob, have announced a strategic partnership that will be aimed at changing the way advertisers reach gamers on-the-go and help mobile game developers monetize their apps. With more than 50 percent of all new mobile games made on Unity, this partnership gives Google advertisers access to Unity's e...
---
GDC 2019 adds five new members to the advisory board

Monday, July 30, 2018 by Richard Harris



The Game Developers Conference (GDC) 2019 has announced five new additions to the Advisory Board of the upcoming conference, which will help further bolster its Programming, Business & Marketing, Design, and Production & Team Management Tracks. The new additions to its Main Conference Advisory Board span creators & contributors to titles such as the Ratch...
---
Mobile blockchain SDK helps devs integrate the new tech

Monday, July 16, 2018 by Richard Harris



Devslopes LLC has announced the company has raised $300,000 in conjunction with their latest product named Blockstart to bring blockchain and cryptocurrencies to mobile app and game developers. Since its launch in 2015, Devslopes has taught over 300,000 students how to code and obtain jobs in the tech industry. After training both online students and corporate employees...
---
Another mobile ad serving platform updates for GDPR compliancy

Wednesday, May 16, 2018 by Christian Hargrave



The GDPR deadlone is looming and mobile ad networks are scrambling to get their SDK's updated to stay legal. MoPub has just announced that their SDK v5.0 now includes several new improvements and bug fixes for iOS, Android, and Unity. This includes the important updates that are required to obtain consent from users in the European Economic Area (EEA), the United K...
---
Unity 2018.1 has the biggest upgrades since the start of the company

Thursday, May 3, 2018 by Christian Hargrave



Unity Technologies announced that Unity 2018.1 is now available. Unity 2018.1 is a major upgrade which introduces the start of several innovations, including the Scriptable Render Pipelines and the C# Job System, which make it easier and faster to achieve beautiful graphics and high-end performance."With Unity 2018.1 we are introducing one of the largest upgrades in the...
---
9.7M developers use JavaScript

Monday, April 9, 2018 by Richard Harris



SlashData announces the release of the State of the Developer Nation Report 14th Edition, based on the results of the bi-annual Developer Economics survey, which reached 21,700+ developers from 169 countries in 9 areas of involvement in November-December 2017.State of the Developer Nation Report report focuses on 4 major themes, each with its own visualization:For the f...
---
GDC 2018 breaks attendance records

Monday, April 2, 2018 by Richard Harris



The 2018 Game Developers Conference (GDC) ended after a week of networking, learning and inspiration. This year, the event saw a record attendance of 28,000 industry professionals at San Francisco's Moscone Convention Center from March 19-23. GDC and VRDC will be returning to the Moscone Convention Center on Monday, March 18 to Friday, March 22, 2019. The call for submi...
---
Developers outlook 2018: big technologies, big changes

Tuesday, March 6, 2018 by Jason Thane



In 2018 changes in the technology landscape are creating fantastic opportunities for innovation in design and engineering. For decades, computers featured a TV screen for output, a keyboard for text input, and a mouse to point and click. Just a few years ago, the iPhone transformed everything by putting the first well-designed computer with a touchscreen in our pockets....
---
Music in apps: A chat with the CEO of feed.fm

Thursday, March 1, 2018 by Richard Harris



Music licensing is a pain. We know it's there for a very good reason, but let's be honest... It can be a serious barrier to the perfect experience that app developers hope to convey. Finding the right music can be a big part of that, but nobody wants to settle for the generic royalty free music.That's why we talked to Jeff Yasuda, CEO and Founder of feed.fm, to learn ab...
---
Unity game developers Christmas event returns

Wednesday, December 20, 2017 by Richard Harris



After less than two weeks, the 2nd edition of the yearly community sponsored Christmas event for Unity game developers organized by Unity Asset Store publisher Devdog and analytics suite GameAnalytics, has already attracted over 5000 participants and created quite the social media buzz, with 4000+ shares on social media.At over 1200 Unity-related game development presen...
---
Top 20 iOS interview questions

Friday, November 17, 2017 by Richard Harris



Since iOS11's public rollout, developers and prospective developers entering the job market will need to demonstrate a keen understanding of both new and foundational tools that Apple has included in their latest OS.To help junior devs prepare for their next big interview, Mark Price, a mobile app developer and iOS instructor for Udemy, developed the below Q&A outli...
---
Learning ARKit for the average iOS developer

Monday, November 6, 2017 by Angela Yu



Augmented Reality is not new and developers already have tools to create augmented reality (AR) apps. But with Apple's brand-new ARKit, we're going to see a massive shift in the landscape as this new framework simplifies the process of building AR experiences for iPhone and iPad. With ARKit in their arsenal, developers are presented with a golden opportunity a...
---
Using ARKit to provide a mobile content experience

Thursday, November 2, 2017 by Roman Taranov



With the launch of iOS 11 came a variety of new features - the most prominent being ARKit. As defined by Apple, "The basic requirement for any AR (Augmented Reality) experience - and the defining feature of ARKit - is the ability to create and track a correspondence between the real-world space the user inhabits and a virtual space where you can model visual content." A...
---
Apple search ads is taking a big bite of the market

Thursday, October 26, 2017 by Christian Hargrave



AppsFlyer has announced the release of their annual AppsFlyer Performance Index H1 2017 - Edition V in their latest blog post. The index gives insights into the leading advertising networks in the mobile gaming and app industries.In the report, Apple Search Ads hit the #1 spot in the iOS ROI Index with a 30% higher ARPU and a 40% lower price than the other networks in t...
---
Mira raises $1M for their AR headset Prism

Monday, September 25, 2017 by Christian Hargrave



Mira has recently raised $1 million Seed Plus funding round led by Greylock Partners, Founders Fund Angel, and Macro Ventures, bringing Mira's total funding raised to date to $2.5 million. The additional funding will be used to provide more resources to the burgeoning developer community and bolster Mira's content partnership initiatives. Additionally, Mira announced th...
---
PacketZoom launches Mobile IQ performance analytics for free

Tuesday, September 12, 2017 by Christian Hargrave



PacketZoom, the company re-defining mobile application performance via in-app mobile networking technology, today announced the launch of Mobile IQ, a free mobile analytics tool that enables app developers to analyze, troubleshoot and control app performance in real-time. Integrated with Mobile ExpresslaneTM as part of the PacketZoom platform, Mobile IQ makes PacketZoom...
---
Game developers can now use StratusCore's Virtual Studio platform

Wednesday, August 2, 2017 by Richard Harris



StratusCore, a content production technology company, has announced significant enhancements to its cloud-based Virtual Studio platform that allows digital artists and creative studios to create content in a more cost-effective way with on-demand access to an expanded range of software tools, compute and collaboration.StratusCore's Virtual Studio is a pre- to post-produ...
---
Adobe will be stopping updates for Flash by 2021

Friday, July 28, 2017 by Richard Harris



Adobe has announced its plans to stop updating and distributing Flash Player at the end of 2020. As open web standards like WebGL and HTML5 rapidly advanced to offer many of the web game development capabilities provided by Flash, it became clear that Flash's lifespan was limited.As a result, Facebook has partnered with game developers to support their HTML5 efforts, he...
---
Unity 2017.1 goes subscription based

Friday, July 14, 2017 by Richard Harris



Unity Technologies announced that Unity 2017.1 is now available to download from their Store. The update is the start of a new cycle that will evolve their popular game engine. 2017.1, which is the company's first fully subscription-based product, focuses on helping teams work together more collaboratively by equipping artists and designers."Unity 2017.1 is a one-stop c...
---
Your Unite Europe 2017 keynote briefing

Monday, July 3, 2017 by Christian Hargrave



Unite Europe 2017, taking place in the beautiful city of Amsterdam, has just kicked off! Over the next two days, artists, developers, teachers, filmmakers, researchers, storytellers and anyone using Unity will come together to talk about what they love most - creating with Unity.The opening keynote has just concluded and several big announcements have came down the pipe...
---
wrnch debuts latest AR tech at Augmented World Expo 2017

Friday, June 2, 2017 by Christian Hargrave



Computer vision start up, wrnch, uses deep learning to turn your smartphone into a motion capture device and find people in the pixels.Motion capture is the process of digitizing human form and movement. Professional motion capture systems have revolutionized movies, video games, VR, sports analytics and clinical medicine. Up until now, motion capture was expensive, lim...
---
Featured Stories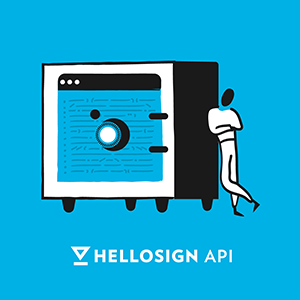 Stay Updated
Sign up for our newsletter for the headlines delivered to you
SuccessFull SignUp