Game Development
Multiplayer solution for game developers from Coherence
Tuesday, July 18, 2023
Coherence recently announced the launch of its new multiplayer solution for game developers, which offers developers a robust set of tools that allows them to have multiplayer prototypes running effortlessly, in only a matter of minutes.
Coherence has announced their revolutionary network engine that redefines "effortless" for multiplayer connectivity is available now. Coherence is the first network engine that a designer can use with zero need for coding, offering a powerful set of tools that allows developers to have working multiplayer prototypes running in a matter of minutes. It is open, easy-to-use, and highly scalable, offering everyone from the world's biggest studios, to small indie teams, a highly-intuitive and streamlined way of creating, testing, and deploying networked games.
Multiplayer solution from Coherence has arrived
With Coherence exiting beta and entering its full 1.0 release, developers can now launch games without having to rely on a Coherence-managed server structure thanks to client-hosting support. Coherence also offers full Unity integration, floating point origin for pin-point accuracy in expansive game universes, lobby rooms, and matchmaking, complete control over world persistence data, TCP fallback for restricted networks, a fully customizable asset pipeline, object pooling, and more.
The wealth of new features launching with Coherence is accompanied by a revamped front end that has undergone a complete technical and visual overhaul encompassing the Coherence.io website and the Dashboard. The list of improvements includes increased responsiveness, streamlined design, better accessibility, and higher security.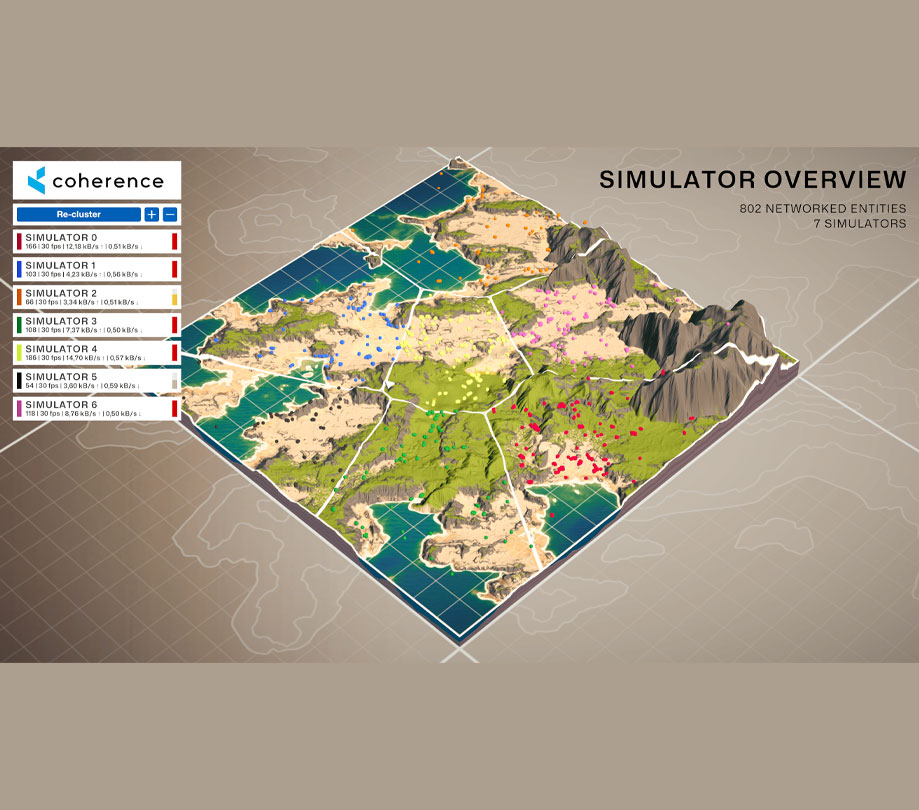 The game development tool for all your multiplayer needs
Thanks to a pricing model that starts with a $0/month Free tier that will include enough credits to cover the development needs for most projects, Coherence is available to try for free right now. For more successful projects that require more support, Coherence avoids using pre-packaged sets of traditional metrics like concurrent users, bandwidth, data storage, and computing in calculating costs. Instead, Coherence introduces universal credits that account for the significant differences in resource footprints of diverse game projects. Unlike practically every other network engine on the market, Coherence also considers that live costs vary depending on whether it's a weekend evening peak or a Monday midday low - and saves money by charging accordingly. Coherence's innovative pricing model based on universal credits ensures maximum efficiency for resource usage whether you're building a platformer, a virtual DJ venue, a racing sim game, or the next big MMO. Credits allow you to avoid the common scenario of online game projects using traditional pricing models, where they reach a cap on a single metric and incur unnecessary extra costs or get frozen until the next billing cycle, despite having enough unused resources left in other metrics.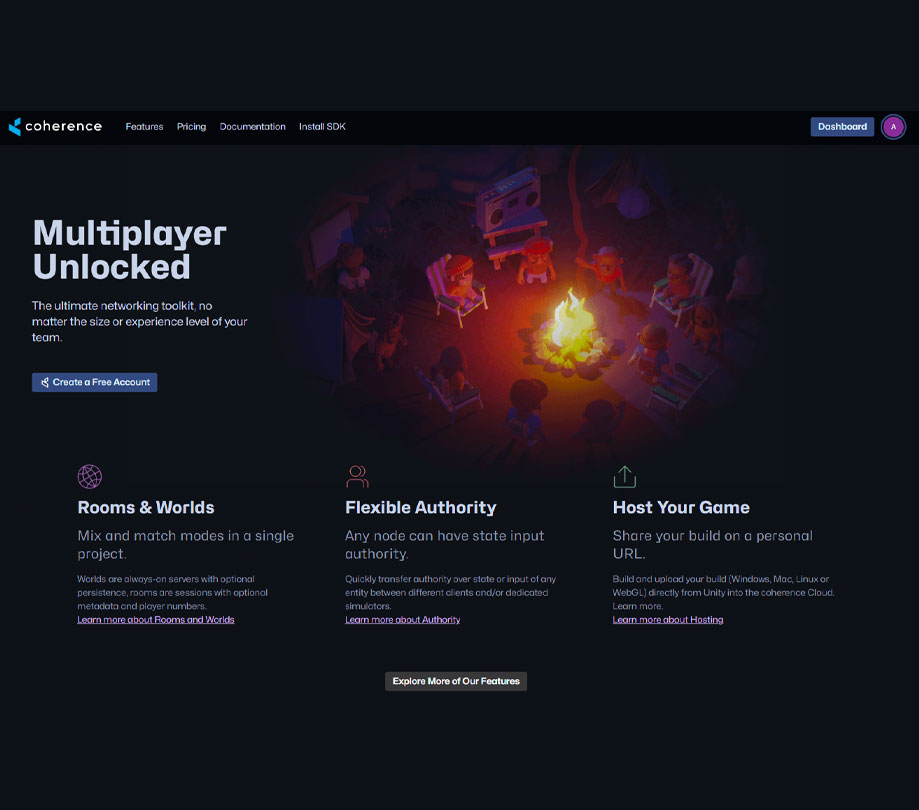 Made by game developers for game developers
"After several years of work, we are so proud to offer our 1.0 version to the world. Thanks to the new features that we have developed, we believe our strong tech will revolutionize how multiplayer games are conceptualized and developed, creating a more democratized game development environment where everyone can dream of multiplayer and pursue that dream with no limitations," said co-founder Dino Patti.
---
Become a subscriber of App Developer Magazine for just $5.99 a month and take advantage of all these perks.
MEMBERS GET ACCESS TO
- Exclusive content from leaders in the industry

- Q&A articles from industry leaders

- Tips and tricks from the most successful developers weekly

- Monthly issues, including all 90+ back-issues since 2012

- Event discounts and early-bird signups

- Gain insight from top achievers in the app store

- Learn what tools to use, what SDK's to use, and more



Subscribe here