Game Development
Forge beta launches to reward gamers for their achievments
Wednesday, October 25, 2023
Founded by Gaming Pioneer Dennis "Thresh" Fong, Crunchyroll Founder Kun Gao, and Cyence Founder George Ng, Forge launched into beta and allows gamers to automatically earn rewards based on their gaming profiles and achievements.
Forge, the video game platform that connects and rewards gamers for their gaming achievements and ongoing play has opened to players in beta. The platform announced a $11 million seed funding round, led by Makers Fund, BITKRAFT Ventures, and Animoca Brands, with participation from Hashkey Capital, Polygon Ventures, Formless Capital, and Adaverse. Forge's existing investors include industry-leading strategics such as Griffin Gaming Partners, Riot Games, and Sony Innovation Fund. Forge's angel investors include gaming industry leaders Riot Games founder Marc Merrill, Twitch founders Emmett Shear and Kevin Lin, TSM founder Dan Dinh, Kabam founders Kevin Chou and Holly Liu, YouTube founder Steve Chen, Krafton CEO CH Kim, former Discord CMO Eros Resmini (The Mini Fund), and ESL founder Ralf Reichart.
Founded by gaming pioneer Dennis "Thresh" Fong, Crunchyroll founder Kun Gao, and Cyence founder George Ng, Forge originated as a project within GGWP, an AI-powered game moderation platform that the team launched in 2020, and has since been spun off as a new company. Forge's mission is to help gamers unlock the value of their gaming profiles and be rewarded for their contributions to gaming communities.
Forge announces $11M in funding to launch the video game platform that connects and rewards gamers for their achievements
"We wanted to create a platform that finally rewards gamers for being who they are, through their profile and history as a gamer, through their passion, engagement, and community participation. We feel very strongly that players should be able to control their gaming life. While Forge is just now entering beta, we already have an incredible lineup of dozens of games and partners who are looking to grow with us by giving gamers something special for joining their community," said Kun Gao, co-founder of Forge.
At launch, users will be able to link their disparate online gaming and social accounts to create a Forge profile that represents their unique passion and experiences across games. Players will then be able to access a seasonal Season Pass containing quests that allow them to earn XP to level up their Season Pass unlock game content and access rewards, including in-game content from Forge's partner games like cosmetics, item/character unlocks, virtual currency, and early beta access. All participating beta users will also be eligible to win additional rewards via Forge weekly bonus rewards, including everything from Amazon gift cards to a brand-new gaming PC.
"We're thrilled to support Dennis, Kun, and George - I am inspired by their passion, impact-orientation, deep player, and extraordinary track record. We expect Forge to become a critical part of the gaming ecosystem for players and developers alike. Developers can offer deeper engagement around their games, and provide rewards systems that benefit gamers and strengthen their relationships with the games they love," said Andrew Willson, Partner at Makers Fund.
"At BITKRAFT, we are firm believers in Dennis Fong, Kun Gao, and George Ng, and their vision to allow gamers to aggregate their gaming life and achievements into a single profile, and earn rewards based on their participation. What sets Forge apart is its unique flywheel approach, starting with carefully curated games and seeking incentives to support community growth. This strategy creates an enriched user experience, driving more traffic to the platform and attracting games, studios, and publishers to join, resulting in a diverse selection of high-quality games expertly curated by Forge. Forge is not just a platform; it's a catalyst for the next generation of player engagement and community growth," said Carlos Pereira, Partner at BITKRAFT Ventures.
"We like Forge because it provides game developers with an authentic way to reach real gamers interested in their products. Forge aligns well with the community-centric ethos of Animoca Brands, and we're excited to be a part of its development," said Yat Siu, co-founder and executive chairman of Animoca Brands.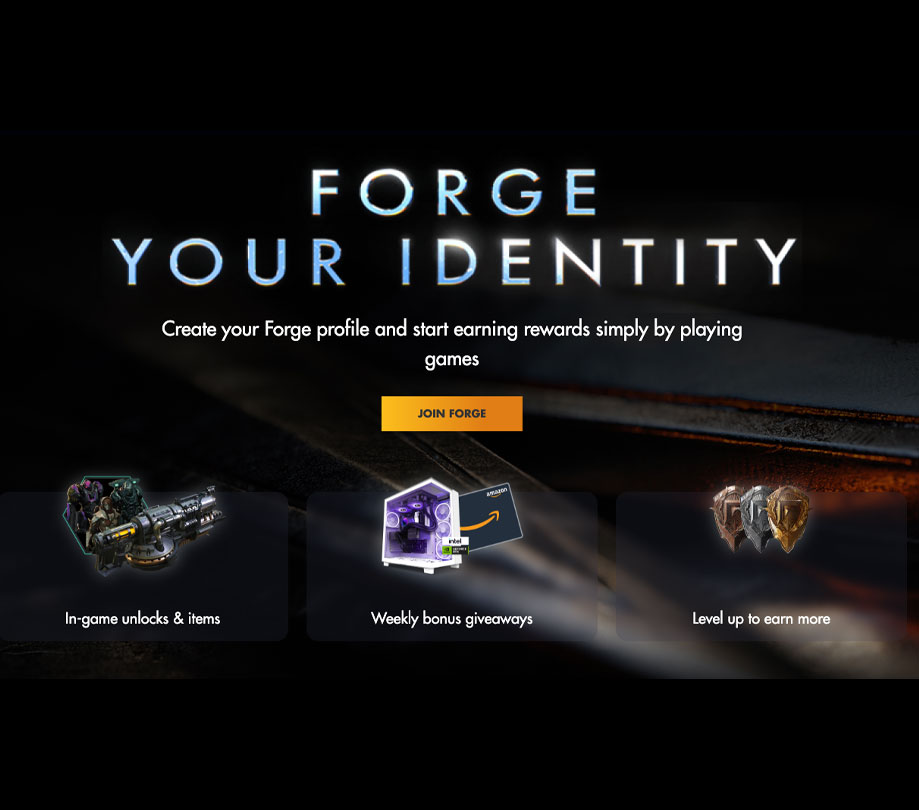 Forge is now open to the public in Beta
Forge is partnering with games including Genopets, Mojo Melee, Pixelmon, Portal Fantasy, Rushdown Revolt, and The Sandbox for launch week, with new games added each week during the beta period, to help them reach the Forge community and reward their most passionate players and community members. Developers interested in joining the Forge platform can sign up at: https://forge.gg/developer.
Forge is now open to the public in Beta and users can sign up at forge.gg. Players who join Forge and participate in the community will have a chance to receive a limited edition founders badge which will unlock special features in the Forge community and on the Forge service.
---
Become a subscriber of App Developer Magazine for just $5.99 a month and take advantage of all these perks.
MEMBERS GET ACCESS TO
- Exclusive content from leaders in the industry

- Q&A articles from industry leaders

- Tips and tricks from the most successful developers weekly

- Monthly issues, including all 90+ back-issues since 2012

- Event discounts and early-bird signups

- Gain insight from top achievers in the app store

- Learn what tools to use, what SDK's to use, and more



Subscribe here