device cloud
device cloud news search results
Developer news items we found relating to device cloud
18 results
---
Building smarter and cheaper IoT deployments with Particle

Wednesday, February 21, 2018 by Richard Harris



Particle introduced their Particle Mesh development kits for pre-order. Particle Mesh creates local networks that collect data, share messages and connect to the Internet. Particle Mesh is uniquely built to solve the IoT issues many companies run into while building connected products. Historically, IoT devices connect directly to the cloud through cellular or Wi-Fi com...
---
Mozilla partners with BrowserStack to test mobile websites

Friday, March 3, 2017 by Michael Haynes



Mozilla, the maker of Firefox, and a pioneer and advocate for the Web for more than 15 years has announced a partnership with BrowserStack to enable developers to test mobile websites on both iOS and Android devices to ensure sites run flawlessly in Firefox.BrowserStack is a mobile and web testing platform that is trusted by more than 36,000 companies globally including...
---
Smart Card Alliance 2017 Payments Summit coming end of March

Thursday, March 2, 2017 by Christian Hargrave



What are the latest trends in U.S. payments? What is the status of the U.S. EMV migration? What does the future hold for mobile and contactless payments? How will the Internet of Things (IoT) impact the payments landscape? Top-level payments executives from the EMV, mobile, transportation and IoT industries will answer these questions and more at the Smart Card Alliance...
---
What works best with IoT devices: hardware vs software presentation

Thursday, March 2, 2017 by Michael Haynes



Icon Labs, a provider of security solutions for IoT and edge devices, has announced Icon Labs President Alan Grau has been selected to present at Embedded World Show Europe. Alan's presentation will provide engineers, product managers and executives with an overview of the available security technologies for the IoT and IIoT, and a framework to start building secur...
---
All eyes on Mobile World Conference 2017

Wednesday, February 22, 2017 by Richard Harris



As all eyes turn to the Mobile World Conference (MWC) in Barcelona this month (27 February - 4 March, 2017), Ovum's analyst team have gathered their views regarding what they expect to see at the world's largest and most highly regarded mobile industry event.A key theme, which recurs throughout the report is the belief that MWC 2017 will mark a further shift in the evol...
---
IoT and LPWA revenue expected to exceed $200B by 2025

Thursday, February 16, 2017 by Richard Harris



Analysys Mason has published a new report entitled "IoT value chain revenue: worldwide trends and forecasts 2016–2025" that analyses future growth in diverse sectors and discusses where the greatest opportunities lie for telecoms operators.Report author and Principal Analyst Michele Mackenzie outlines some of the key findings of the report.The total addressable revenue ...
---
Lencore to use FieldPoP device cloud as a foundation for its cloud strategy

Wednesday, February 15, 2017 by Michael Haynes



Sierra Monitor Corporation, a provider of Industrial Internet of Things (IIoT) solutions that connect and protect high-value infrastructure assets, has announced that Lencore, a provider of comfort and safety solutions to modern commercial workplaces will use the FieldPoP device cloud as a foundation for its cloud strategy.Modern workspaces are moving towards ...
---
Sierra Monitor Corporation Invites OEMs to Sensors Expo for IIoT University Session

Tuesday, September 20, 2016 by Richard Harris



Sierra Monitor Corporation, a provider of Industrial Internet of Things (IIoT) solutions that connect and protect high-value infrastructure assets, invites Original Equipment Manufacturers (OEMs) designing and developing equipment for industrial and factory applications to attend the special IIoT University session presented by Varun Nagaraj, CEO of Sierra Monitor Corpo...
---
SOASTA Mobile Testing Tools Now Available on IBM MobileFirst Platform

Wednesday, March 2, 2016 by Stuart Parkerson



SOASTA has announced that developers building mobile apps on the IBM MobileFirst Platform can now use mobile testing offerings from SOASTA.SOASTA's Mobile Test Cloud and TouchTest solution's can record and analyze the quality and performance of mobile applications against the latest mobile device and O/S combinations. Specific details of user interactions on the mobile ...
---
Testing Processes within App Development Agencies

Wednesday, March 2, 2016 by Martin Poschenrieder



Over the past couple of years I have worked with both traditional "in-house" app development teams, and with several app development companies that focus on client projects, which I will call 'app agencies'. From my experience and dialogue with both parties, I have seen that app agencies have their own development and testing challenges, compared with in-house developme...
---
Sauce Labs Adds Real iOS and Android Devices to Mobile App Testing Platform

Monday, September 14, 2015 by Stuart Parkerson



Sauce Labs is moving beyond automated iOS & Android emulators to real devices with the launch of its public beta of its Real Device Cloud. The new platform will provide the ability to test with virtual and real devices. The new offering will first provide access to real Apple iPhone 6 and Samsung Galaxy 4S and 5S phones with other models to be offered in the future....
---
Wind River Helix Device Cloud for IoT to Incorporate Predixion Analytics

Sunday, August 23, 2015 by Stuart Parkerson



Predixion Software, a developer of cloud-based advanced analytics software, has announced a partnership with Wind River to enable predictive applications created on the Predixion Insight platform to be deployed and managed on Wind River Helix Device Cloud – a cloud-based IoT platform that enables sensors, devices, and machines to connect to a network infrastructure. &nb...
---
Xamarin Introduces its Test Cloud Platform for Mobile App Testing

Monday, September 29, 2014 by Stuart Parkerson



Xamarin has announced the general availability of Test Cloud which offers over 1,000 real devices to help mobile developers test out apps.With Xamarin Test Cloud, developers have the ability to use their own test scripts with Xamarin's testing framework, run them locally against emulators or devices, and then run the same tests on as many devices as they...
---
Simplifying Mobile Application Development with Continuous Delivery

Wednesday, June 4, 2014 by Steven G. Harris



In recent years, mobile application usage has evolved and grown tremendously. Unlike core IT systems (ERP, HR, etc.) that are under the close scrutiny of corporate IT, mobile applications come with very different requirements. What's valuable and efficient today might not be what's valued tomorrow: these more dynamic applications have to evolve constantly and adapt to u...
---
Appurify Launches Public Beta of Mobile Test Automation Platform

Wednesday, September 25, 2013 by Richard Harris



Company announces product collaborations with Sencha and Adobe PhoneGap, releases free SDK for mobile developers to streamline test creation and debuggingSAN FRANCISCO—September 25, 2013—Appurify, the pioneer in mobile test automation on real devices, today announced the public beta of its platform for testing, run-time debugging and performance optimization of mobile a...
---
Embarcadero Launches Newest Version of RAD Studio XE5 with Native Android, Windows and iOS Support

Friday, September 13, 2013 by Michael Haynes



Embarcadero Technologies has introduced its latest iteration of RAD Studio XE5, a multi-language, multi-device, and multi-database application development suite that supports Android, iOS, Windows and OS X. RAD Studio XE5 provides native, CPU executable code from one codebase with access to common mobile device sensors/services and use of on-device, cloud, or ent...
---
Mobile Labs Introduces an Internal Mobile Device Cloud For App Testing

Thursday, August 22, 2013 by Richard Harris



At Mobile Labs, they know like we do that mobility can be a challenge throughout the enterprise. For software developers and testers in particular, the growing complexity of mobility and its impact on mobile app testing is caused by many factors, such as the growing variety of device types, form factors, and operating systems.But this is not the only challenge you ...
---
Orasi Software and Mobile Labs Announce Strategic Partnership

Tuesday, April 2, 2013 by Richard Harris



Private, Internal Device Cloud Will Provide Secure Mobile Device Lab Management for Orasi Customers Atlanta, GA – April 3, 2013 -- Orasi Software, an Atlanta-based quality assurance software reseller and professional services company, today announced a partnership with Mobile Labs, LLC, a leader in automated, cross-platform mobile application testing. Und...
---
Featured Stories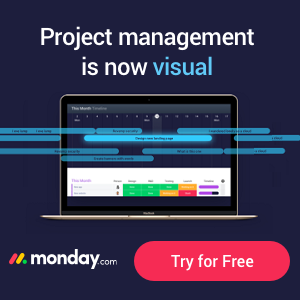 Stay Updated
Sign up for our newsletter for the headlines delivered to you
SuccessFull SignUp