advertising
advertising news search results
Developer news items we found relating to advertising
35 results
---
DuckDuckGo vs. Google vs. Privacy

Friday, October 19, 2018 by Richard Harris



Online privacy is becoming harder to find - Facebook gathers users' data to sell to third parties, Google tracks everyone's searches, ISPs in many countries gather communication data, and governments are increasingly demanding backdoor access to encrypted devices. In the latest news, Google exposed the data of 500,000 Google+ users and didn't...
---
Mobile app advertising poised for growth says Fyber

Tuesday, October 16, 2018 by Richard Harris



Fyber announced the results of a global survey that Sapio Research was commissioned to conduct amongst media agencies and brands regarding their attitudes and plans for mobile ad campaigns. Overall, media agencies and buyers consider mobile to be the most effective channel to reach and engage users, with mobile in-app inventory delivering the best results across mu...
---
Measuring mobile ad revenue on the user level

Thursday, October 4, 2018 by Christian Hargrave



ironSource announced the launch of User Ad Revenue (UAR), a unique product giving app developers the ability to accurately measure ad revenue on the user level, and link that data to the marketing channel which brought in that specific user. By revealing how much in-app advertising revenue each individual user generates across all networks, and attributing that reven...
---
Smart Capacity platform gets new updates from Trucker Tools

Tuesday, October 2, 2018 by Christian Hargrave



Trucker Tools LLC announced the launch of two major feature and function enhancements on the Smart Capacity carrier relationship and capacity management platform. In traditional industry practice, before a carrier has accepted a load from a broker, a mostly manual process of phone calls and emails ensues as the parties parry back and forth and settle on a price. Truc...
---
Free mobile maps and traffic tiles for developers from new TomTom SDK

Thursday, September 6, 2018 by Richard Harris



When Google Maps increased the prices developers have to pay for the privlage of using them, many a developer went scurrying to find alternatives because even though there is a bit of "credit" they apply to your account, charges climb very quickly. But at TechCrunch Disrupt SF, TomTom has announced that it will offer free maps and traffic tiles on its ...
---
Retarget mobile users by remembering the day 0 dilemma

Wednesday, August 22, 2018 by Alexei Chemenda



Imagine you owned a restaurant and hired an agency to help you increase sales. The agency tells you they can drive revenue by as much as 20 percent by changing your menu and training your waiters to upsell wine during the lunch rush. They test the strategy by splitting your tables into two groups. Group A receives the special menu and wine pitch. For Group B, it is busi...
---
AI social network Hibe launches using Oracle Cloud

Friday, August 17, 2018 by Richard Harris



Oracle announced Virtual Artifacts has launched its mobile application network, Hibe, with Oracle Cloud. The company has developed Hibe as a new social network for mobile applications that lets consumers communicate with each other from their social platform of choice. To prepare for rapid growth, Virtual Artifacts invested in Oracle Cloud, including Oracle Autonomous D...
---
Flaregames partners with MeeWow to publish Tap Empire

Friday, August 10, 2018 by Richard Harris



Mobile gaming publisher Flaregames announced the next imminent global launch in its Q3/Q4 line-up with hyper-casual idle game Tap Empire releasing 11th October on iOS and Android devices. This debut game from San Francisco studio MeeWow Games will be the third title from the Flaregames Accelerator and the second to launch in the next two months, with Super Spell Heroes,...
---
Integrate video into apps easier using new tech from Cloudflare

Thursday, August 9, 2018 by Richard Harris



Cloudflare announced the general availability of Cloudflare Stream, a new way for content owners and app developers to integrate video into any application or website. Prior to Cloudflare Stream, if businesses wanted to move beyond just uploading videos to a consumer service like YouTube, they had to use at least three different services: one to encode video into a s...
---
Android P developer notes

Wednesday, August 8, 2018 by Christian Hargrave



The official Android Pie release has been announced in a Google blog post which promises the rollout of some pretty substantial changes to authentication, navigation UI, task prediction, and more. With the software currently in beta and waiting for its official release, it's important that developers get ready to start planning their next moves in order to strike ...
---
Swace wants to save social media engagement

Tuesday, August 7, 2018 by Christian Hargrave



Social media services platforms are seeing a massive boom in audience growth, but users still don't like how these platforms use their data to make money. Brand engagement on social networks has steadily decreased, despite greater investments to gain user attention. A new solution is here to disrupt the status quo of social media brand engagement in a completely n...
---
A guide to ad retargeting responsibly

Tuesday, August 7, 2018 by Richard Harris



Browse any website with ads, then load up your favorite mobile game and you might see advertisements from the searches you did on the website you were just on, now inside your game! How is this possible? It's called ad retargeting, or behavioral retargeting, and it's gone wild everywhere digital. How does ad retargeting work? There are actually a few ...
---
Amazon prime day 2018 data is out from Liftoff

Monday, August 6, 2018 by Richard Harris



Liftoff released new data around Amazon's fourth annual Prime Day and how the day-and-a-half long sale affected the world of e-commerce. The data reveals a significant change this year, with Prime Day itself offering a dramatically larger lift to other mobile commerce businesses than previous years, but with a steep drop-off late in the week. Amazon Prime Day i...
---
Mobile game advertising partnership between Google and Unity announced

Friday, August 3, 2018 by Richard Harris



Unity Technologies and Google's mobile advertising business, AdMob, have announced a strategic partnership that will be aimed at changing the way advertisers reach gamers on-the-go and help mobile game developers monetize their apps. With more than 50 percent of all new mobile games made on Unity, this partnership gives Google advertisers access to Unity's e...
---
Mobile monetization benchmark report drops by SOOMLA

Tuesday, July 24, 2018 by Richard Harris



SOOMLA released the second part in their Monetization Benchmarks series for Q2. The report provides an in-depth comparison of Monetization levels collected from hundreds of apps and a ranking of monetization providers in the mobile industry. The majority of mobile apps already utilize advertising as a monetization channel. However most publishers only know the averag...
---
How to calculate app lifetime value

Tuesday, July 24, 2018 by Jonathan Raveh



It's safe to say that one of the most common struggles of any mobile-first company is understanding the value of their customers. With this in mind, user Life Time Value (LTV) is not only one of the most powerful business KPIs, but also serves two more roles - a great tool to plan for future growth, and a constant reminder of the ever-growing importance of user lo...
---
Parallel ad bidding solution launches by PubNative

Friday, July 13, 2018 by Richard Harris



PubNative announced the launch of HyBid, a solution that gives app developers more control over ad decisioning to allow multiple buyers to compete simultaneously in a unified auction, helping maximize revenue. By leveraging server-side exchange bidding and in-app pre-bidding technologies, publishers can now segment valuable impressions to the most competitive buyers and...
---
Mobile gaming and header bidding

Wednesday, July 11, 2018 by David Pokress



When ad mediation first began - as a direct solution to the problem of too many demand sources / SDKs – one of the promises it delivered for publishers was a way to manage how to allocate their ad inventory among various mobile ad networks. This was key because it gave them the ability to maximize yield by working with multiple ad networks, prioritizing network...
---
KaiOS talks smart feature phones and app developers

Wednesday, June 13, 2018 by Richard Harris



KaiOS is a Linux-based mobile operating system built on a fork of Firefox OS that first appeared in 2017 and was developed by KaiOS Technologies Inc. in San Diego. We recently chatted with Tim Metz, Marketing Director at KaiOS Technologies, about KaiOS' emerging operating system for smart feature phones. We discuss why these devices are becoming relevant again, what...
---
Mobile advertising leads worldwide growth

Friday, May 25, 2018 by Richard Harris



Key trends in mobile advertising is the focus of a new quarterly report out from PubMatic that highlights mobile app advertising growth, the continued expansion of header bidding adoption across mobile inventory, and the expansion of cross-channel monetization.There has been a significant shift in monetization opportunities for mobile app developers as in-app header bid...
---
Another mobile ad serving platform updates for GDPR compliancy

Wednesday, May 16, 2018 by Christian Hargrave



The GDPR deadlone is looming and mobile ad networks are scrambling to get their SDK's updated to stay legal. MoPub has just announced that their SDK v5.0 now includes several new improvements and bug fixes for iOS, Android, and Unity. This includes the important updates that are required to obtain consent from users in the European Economic Area (EEA), the United K...
---
Google I/O 2018 is aimed at helping developers earn and grow more

Wednesday, May 9, 2018 by Richard Harris



At Google I/O this week, Google has launched several new ads products that aim to help developers grow their user bases and earn more money with their apps.Along the same lines, there have been several updates and new features for AdWords (Universal App Campaigns), AdMob, Measurement capabilities and more.Sissie Hsiao, VP of Product, Mobile App Advertising at ...
---
CARU refers Musical.ly to FTC

Monday, April 30, 2018 by Christian Hargrave



The Children's Advertising Review Unit has referred The Musical.ly Inc., operator of the Musical.ly mobile application, to the Federal Trade Commission (FTC), after the company said it would not comply with CARU's recommendations regarding children's privacy.CARU is an investigative unit of the advertising industry's system of self-regulation. CARU monitors websites and...
---
ironSource expands their in-app programmatic marketplace

Friday, April 27, 2018 by Richard Harris



ironSource has announced the expansion of its in-app programmatic marketplace, which in addition to video inventory, will now include MRAID support for interactive ads, and viewability verification through Oracle's Moat, an analytics and measurement company.Reaching 1.5B unique consumers a month, ironSource's in-app programmatic marketplace already includes premium in-a...
---
Facial detection for verified ad views launches from Jinglz

Saturday, April 21, 2018 by Richard Harris



Jinglz Inc. has announced the live production release of the PlayJinglz mobile app, and it is now available for public download through the Google Play Store. As a first demonstration of their "Verified View" technology, the PlayJinglz app highlights the company's unique approach to mobile ad engagement.PlayJinglz allows users to watch short sponsored video content and ...
---
More rewarded mobile ads = higher user engagement

Thursday, April 19, 2018 by Richard Harris



Tapjoy published a new study showing that the more rewarded advertisements a mobile app user completes, the higher their engagement, retention and in-app spend metrics climb. While previous Tapjoy studies have focused on the relationship between rewarded ads and specific metrics such as spend or retention, this report is the first the company has done to analyze the imp...
---
5G will accelerate in-app advertising

Wednesday, April 18, 2018 by Yair Green



The adoption of 5G will have far-reaching consequences, propelling autonomous vehicles, infrastructure, advertising, and IoT into the next generation of connectivity. Its impact will be most evident in the network's speed, with download rates of up to 10 gigabytes per second, and in the proliferation of IoT devices, of which Gartner projects there will be 20.8 billion b...
---
Make interactive stories for mobile with Gamebook.io

Wednesday, April 4, 2018 by Richard Harris



Gamebook has announced its new production software for the quick creation of high-quality, episodic, interactive stories, such as "choose your own story" style mobile games, interactive audio dramas, interactive books and apps, eLearning apps, and more.GameBook.io is designed for anyone who wants to quickly create interactive stories, including storytellers with little ...
---
A Blockchain messaging platform that's unstoppable

Tuesday, April 3, 2018 by Richard Harris



Today's instant messaging is about to get a violent shove forward by way of encryption, and Blockchain. Almost all messaging platforms rely on client to server communication, where a unique ID is given to a thread, and stored in a centralized database somewhere. But it's always been volatile to censorship, network blocking, or any other form of controlled policing....
---
New rich media capabilities from WhyteSpyder

Monday, April 2, 2018 by Christian Hargrave



Fayetteville-based ecommerce and technology firm WhyteSpyder announced the official launch of its new Rich Media offering that produces dynamic multimedia modules to increase conversions and engagement with online shoppers.Rich media is a hot topic in the ecommerce industry, and understandably so. According to MDG Advertising, 70% of consumers want to learn about produc...
---
About that new AdMob open bidding platform

Wednesday, March 21, 2018 by Christian Hargrave



Great games are magical. They allow players to escape to new worlds, turn into superheroes, and boost their puzzle-solving powers. And with mobile, billions of people across the world are experiencing the magic of games. Global interactive gaming is becoming mainstream, with 2.6 billion gamers in 2017 versus 100 million in 1995. Global gaming revenue is estimated to be ...
---
Mobile ad creative help from Tapjoy arrives

Wednesday, March 21, 2018 by Richard Harris



Tapjoy has announced the launch of the Interplay Studio, an in-house creative team and design studio dedicated to helping brands, agencies and marketers deliver mobile ad creative optimized for in-app environments. Campaigns designed by the Interplay Studio have demonstrated average click-through rate that are 3-5X greater than traditional mobile video ads and deliver a...
---
Mobile ad standards and their impact on advertising

Tuesday, March 20, 2018 by Richard Harris



Publishers that have a genuine respect for the experience of their readers have long avoided disruptive ad experiences such as pop-ups and flashing ads. This new initiative is attempting to change the approach of those publishers that continue to display disruptive ads which negatively impact the reader experience while generating ill-will toward online ads in general.G...
---
For gaming companies data unification is critical

Monday, March 19, 2018 by Dan Schoenbaum



When it comes to understanding the entirety of player behavior, one thing that often gets in the way is data fragmentation. Gaming companies often have customer data stored across multiple systems, platforms, and software, resulting in a "siloed" model that fails to create a complete picture of the player journey.The good news is that behavioral analytics technology is ...
---
New location-based ad network surfaces

Wednesday, March 7, 2018 by Richard Harris



Do you have an app that uses GPS or telematics features for tracking and has struggled with a way to monetize?Answer Marketplace has announced that they will be connecting insurance advertisers with millions of drivers through a network of publishers seeking to enhance their apps. Through their network, advertisers are able to understand drivers' risk and make smart, pe...
---
Featured Stories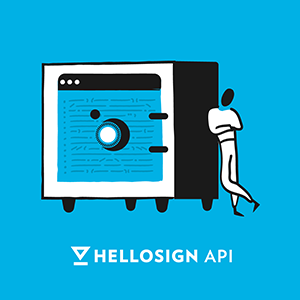 Stay Updated
Sign up for our newsletter for the headlines delivered to you
SuccessFull SignUp