advertising news search results
Developer news items we found relating to advertising
150 results
---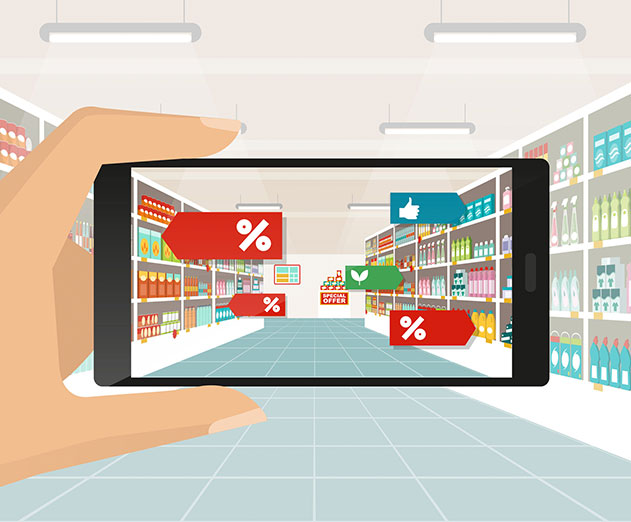 Overstock executive named co-chair of VRARA Retail Committee
Friday, January 12, 2018 by Christian Hargrave

Months after Overstock.com, announced the launch of its augmented reality (AR) feature within its iOS shopping app, the organization's senior vice president of software engineering, Amit Goyal, was named as the chair to VR/AR Association (VRARA)'s global retail and e-commerce committee. Along with Goyal's responsibility as chair, he will serve as president of the newly ...
---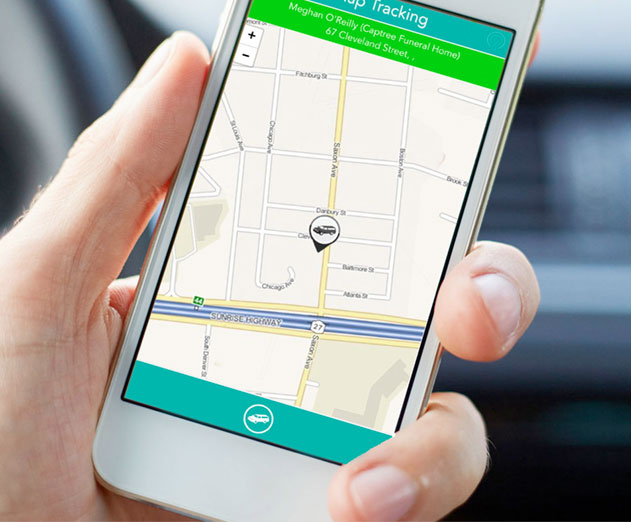 Navigating funerals with the FuneralNav app
Friday, January 05, 2018 by Richard Harris

Funerals are emotional roller coasters of grieving and planning, and the last thing you want to worry about is how to get to the final resting place of a loved one. That's where a passionate founder named Joseph M. Bernaudo comes in. He has been in the funeral business for a long time, and knows how difficult it can all be. So to help make things a little easier, he cre...
---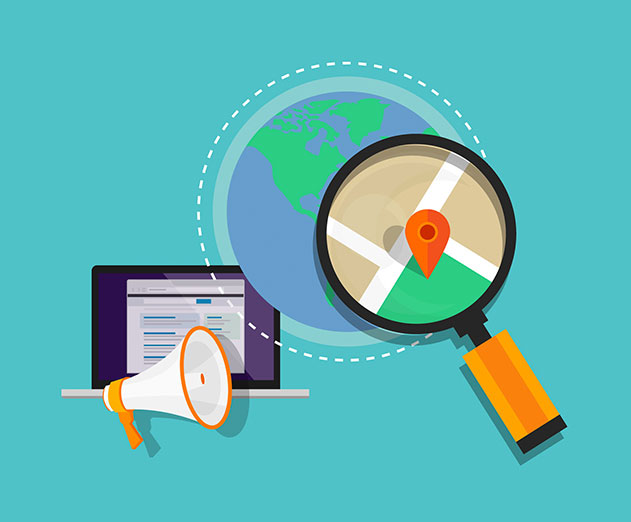 The new location based marketing strategy
Saturday, December 30, 2017 by Adrian Velthuis

Location is everything. The growing hype around location-based marketing has marketers leveraging real-time data to target consumers on-the-go. The location intelligence we have on people drives a large amount of consumer insight that can be used to affect decision-making processes. It is used to target the mobile customer, particularly if you know they are near a brick...
---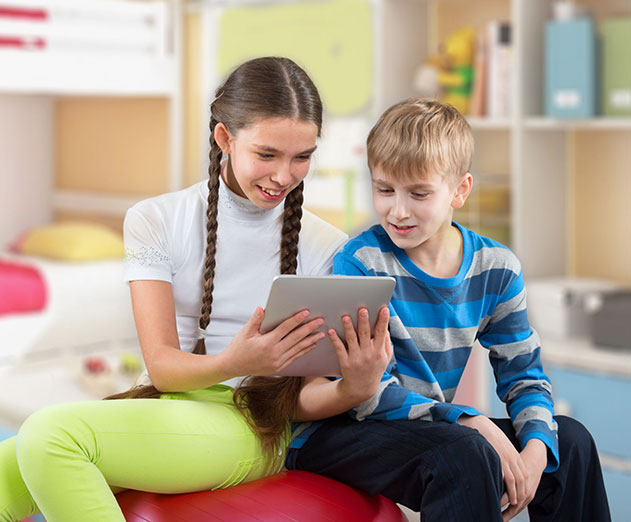 72M data points collected on children in spite of COPPA
Wednesday, December 27, 2017 by Richard Harris

New research released shows that adult ad technology is collecting vast amounts of personal data on kids while they're spending time online. Behind the scenes of many kids apps and games, advertising technology built for adults captures more than 72 million data points on a child before they reach the age of 13. The findings were provided by SuperAwesome.SuperAwesome's ...
---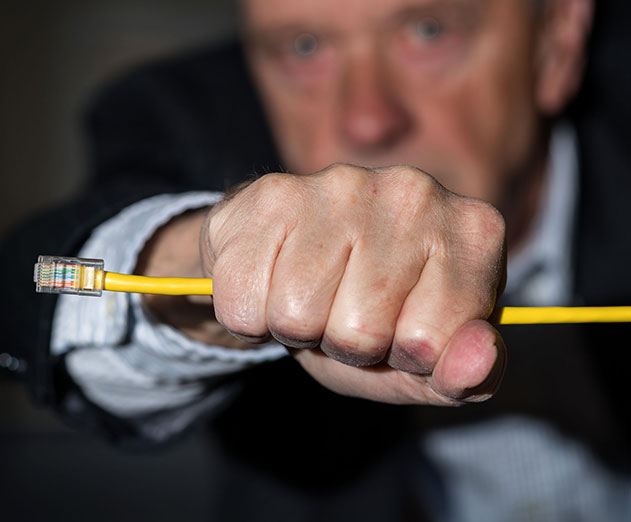 What the end of Net Neutrality does to app developers
Friday, December 15, 2017 by Gil Regev

With a 3 - 2 vote splitting neatly along political party lines, as expected, the Federal Communications Commission (FCC) yesterday struck down the controversial net neutrality regulations enacted just two years ago by the previous administration. It's the happy outcome mobile operators and cable companies were hoping for, since it now frees them to completely control th...
---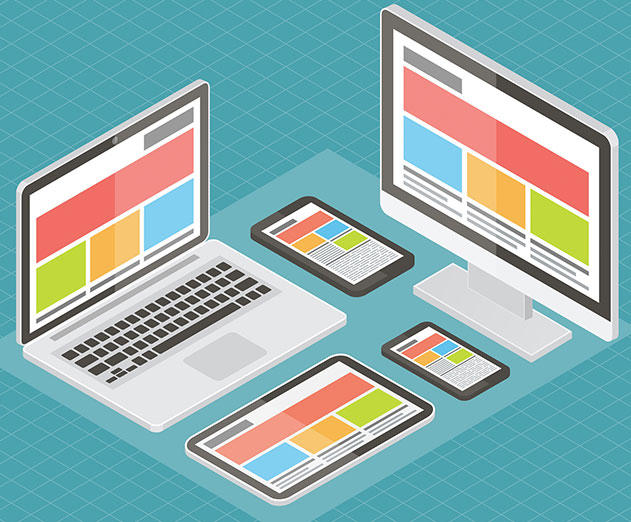 The shifting power dynamics of news on the Web
Monday, December 11, 2017 by Andrew Betts

Over the last several years, control of news on the web has drastically shifted. Social networks and search are increasingly how we find content, and our old loyalties to our favorite publications are giving way to consumption of content from varied and ever changing sources. Large, respectable publishers are still vital to a healthy news industry and indeed a healthy d...
---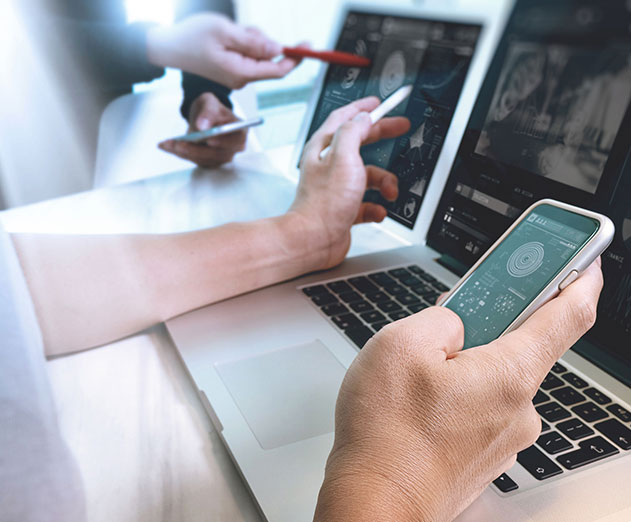 Device testing in the cloud empowers developers - and ad fraudsters
Friday, December 08, 2017 by Richard Harris

Cloud technology has been a game-changer for many industries. It has reduced IT costs, made updating and upgrading systems much easier, allowed businesses to scale operations quickly, and it has enabled flexible work collaboration. The cloud also has major implications on how digital ads are tested and served to millions of people globally. The opportunity to seamlessly...
---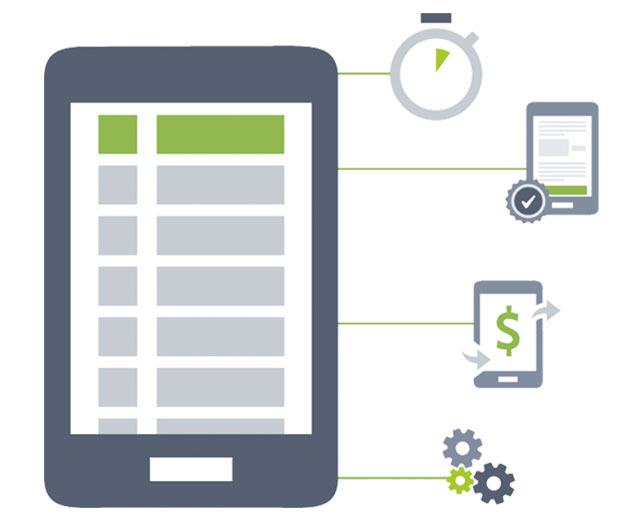 AppBrain introduces mobile CPI boost rules for Android promotion
Tuesday, December 05, 2017 by Richard Harris

Ad network AppBrain has launched a new feature where promoters of Android CPI (Cost per install) campaigns can target specific users to increase the effectiveness of their promotion budget.With CPI boost rules, advertisers can target users that convert well in the advertised app and thus increase the effectiveness of their campaign budget. To our knowledge, AppBrain is ...
---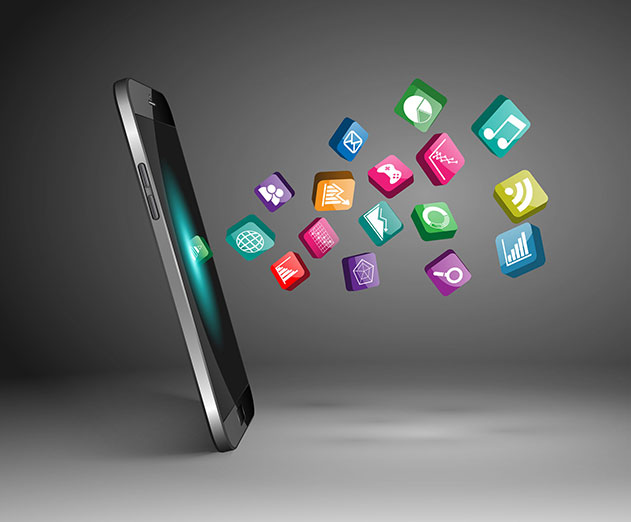 Making in-app purchase whales is more expensive than you think
Friday, December 01, 2017 by Xavier Cramer

Not so long ago, businesses would drive traffic to websites without any concept of what people did once they got there. This traffic could be paid for on a cost-per-click basis and it was relatively cheap. Then we clued into the fact it was possible to track what visitors actually did on websites and equate that in terms of value to the business. The real value of websi...
---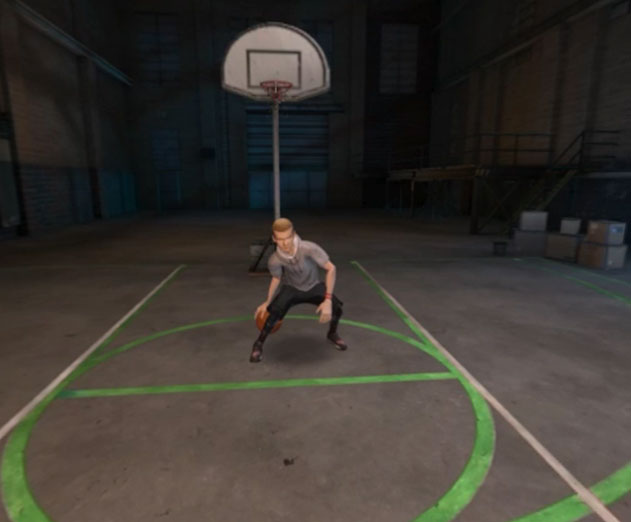 Mountain Dew taps Immersv for 360 video ads
Monday, November 27, 2017 by Richard Harris

Immersv has announced that Mountain Dew and its advertising agency, OMD, tapped Immersv's Mobile 360 and VR marketing platform to drive significant consumer engagement for their ad campaign promoting the VR experience "The Professor Presents: #GotHandles." The ad campaign delivered exceptional results for Mountain Dew, driving 63 percent video completion rat...
---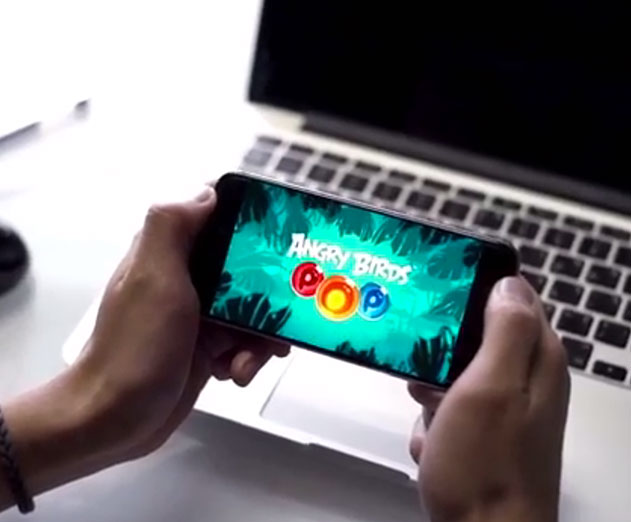 AR mobile ads for games launched by ironSource
Monday, November 20, 2017 by Richard Harris

ironSource has recently launched AR ads for their advertising network. As the first network offering AR ads, ironSource is developing a format that showcases the same experience of the game in an ad environment. The AR ads use 3D assets from the original game, and can run on both iOS and Android in-app traffic, within rewarded, video, and display placements. The ads are...
---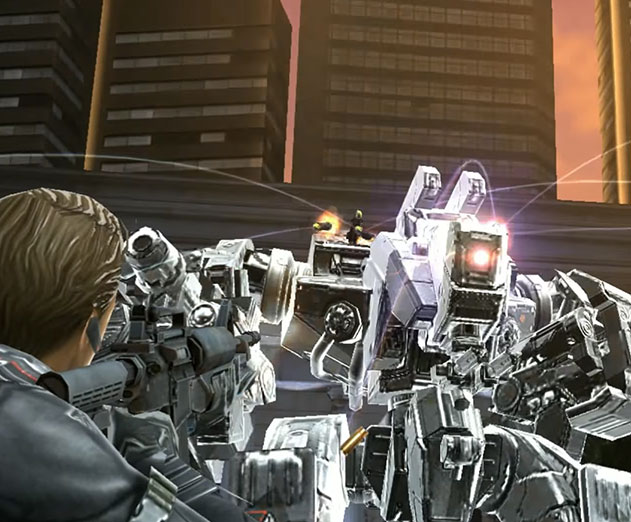 The mobile gaming industry meets blockchain
Friday, November 17, 2017 by Richard Harris

Dragonfly and DECENT have come together to bring blockchain to the gaming industry. Together, they are set to tackle some common challenges by creating an innovative digital marketplace solution. The mobile gaming industry is evolving rapidly Dragonfly has called on DECENT to help develop a new and fully integrated blockchain-based marketplace.Like the sound of a block...
---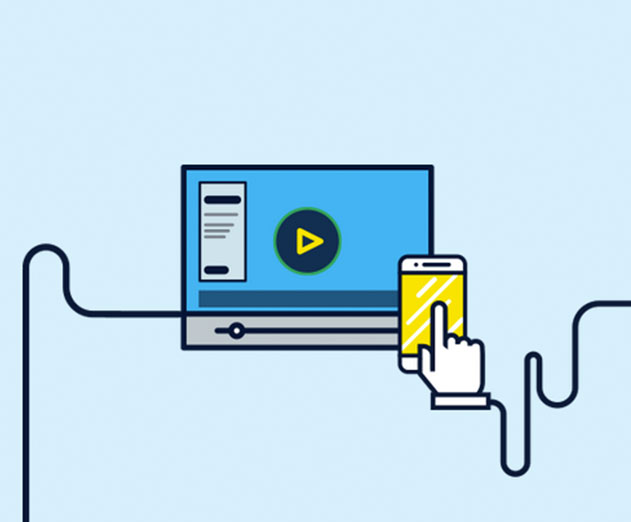 About Universal App campaigns and getting installs
Tuesday, November 07, 2017 by Richard Harris

Universal App Campaigns (UAC) allows developers to promote their apps across Google's top properties like Search, Google Display Network (GDN), AdMob, YouTube and Google Play. UAC advertisements are automatically distributed across Google's channels and using machine learning ads are automatically rotated and bids are adjusted to get the most events to meet campaign's o...
---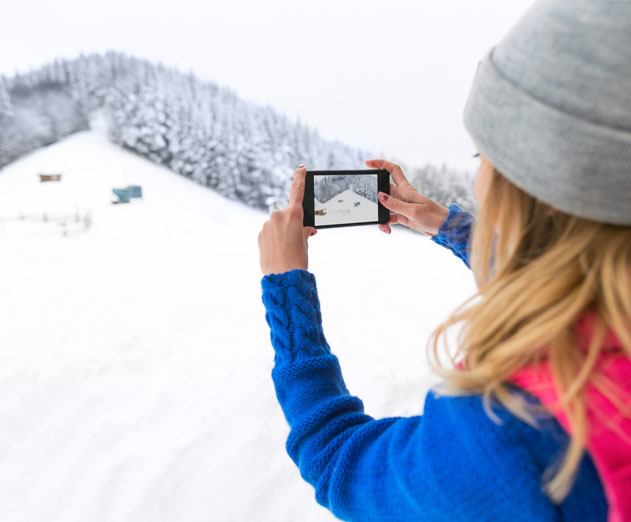 Using ARKit to provide a mobile content experience
Thursday, November 02, 2017 by Roman Taranov

With the launch of iOS 11 came a variety of new features - the most prominent being ARKit. As defined by Apple, "The basic requirement for any AR (Augmented Reality) experience - and the defining feature of ARKit - is the ability to create and track a correspondence between the real-world space the user inhabits and a virtual space where you can model visual content." A...
---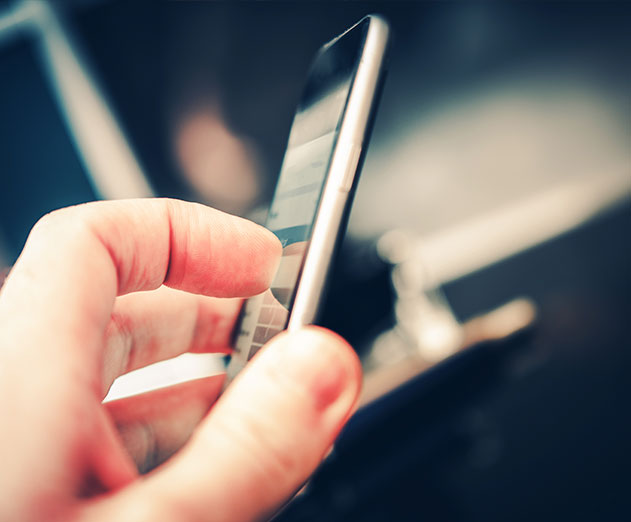 Apple search ads is taking a big bite of the market
Thursday, October 26, 2017 by Christian Hargrave

AppsFlyer has announced the release of their annual AppsFlyer Performance Index H1 2017 - Edition V in their latest blog post. The index gives insights into the leading advertising networks in the mobile gaming and app industries.In the report, Apple Search Ads hit the #1 spot in the iOS ROI Index with a 30% higher ARPU and a 40% lower price than the other networks in t...
---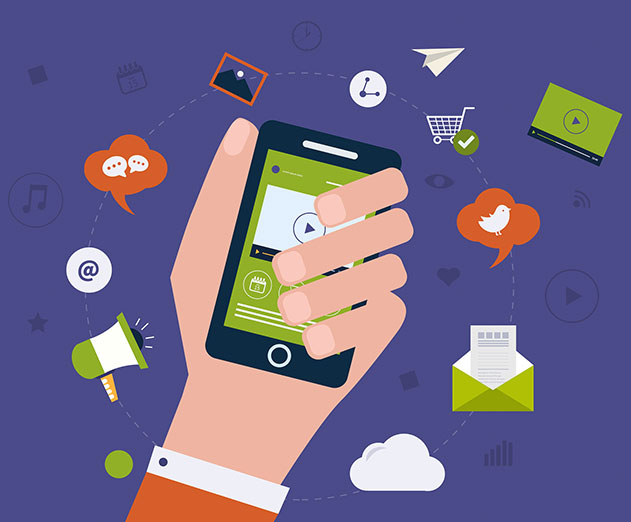 Tapjoy delivers impressive results to 20th Century Fox
Monday, October 23, 2017 by Richard Harris

Tapjoy has developed a mobile advertising format called Interactive End Cards as part of its Interplay Advertising Suite, an in-game rewarded advertising strategy. Interactive End Cards turn traditional video ads into interactive media ad experiences that allow marketers to further engage consumers with their brand story and turn audience interest into measurable action...
---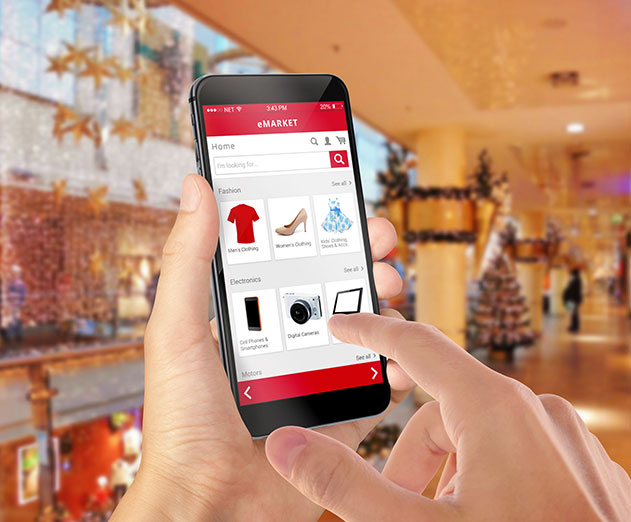 App developers find Holiday campaigns challenging
Thursday, October 19, 2017 by Richard Harris

YouAppi has announced the results of a comprehensive survey that evaluated U.S. consumers on their personal holiday shopping habits and preferred mobile holiday experience. The survey also questioned global digital marketers, advertisers and app developers on their 2017 mobile holiday preparation and campaign plans. While 95 percent of businesses see the holiday season ...
---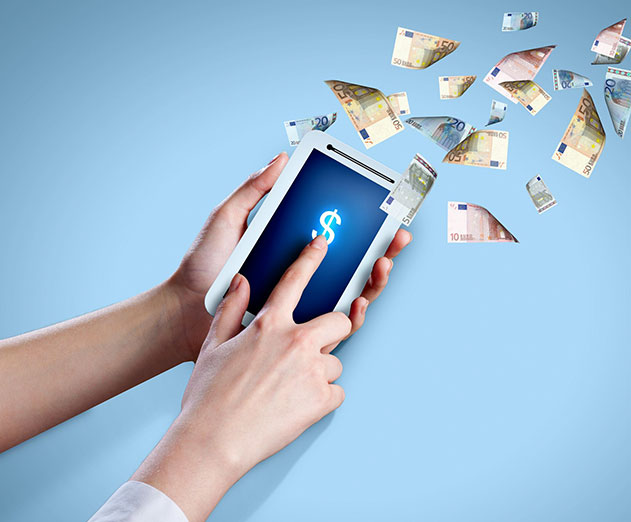 Freemium app model remains best option for developers
Thursday, October 19, 2017 by Christian Hargrave

More than 60% of app developers recommend a "freemium" model for monetizing a mobile app, according to a new survey. With the "freemium" model, an app is downloaded for free with the option of in-app purchases and upgrades, appealing to users' desire to test an app before buying it. The new survey findings come from Clutch, a research and reviews platform for business s...
---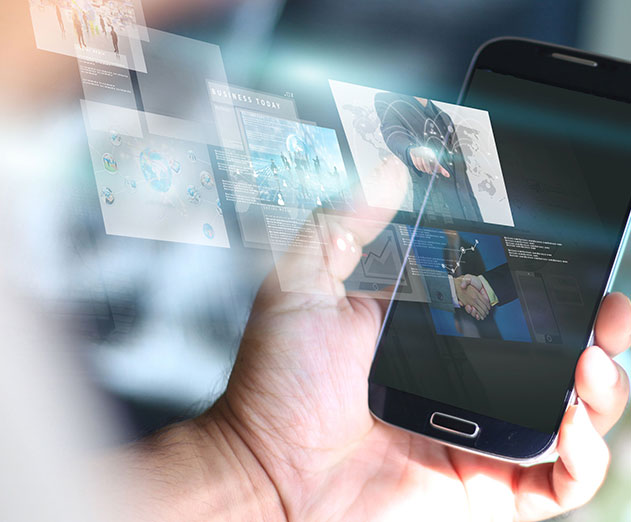 The three keys to mobile advertising success
Thursday, October 19, 2017 by Johnny Li

The current popular image surrounding advertising is one perhaps embodied best by the popular television show Mad Men: an industry with a certain romanticism, populated by men dressed in sharply-tailored suits who brood over snifters of amber-colored liquid until, all at once, a eureka moment hits and an advertising campaign is born. Apart from the obvious sexism that t...
---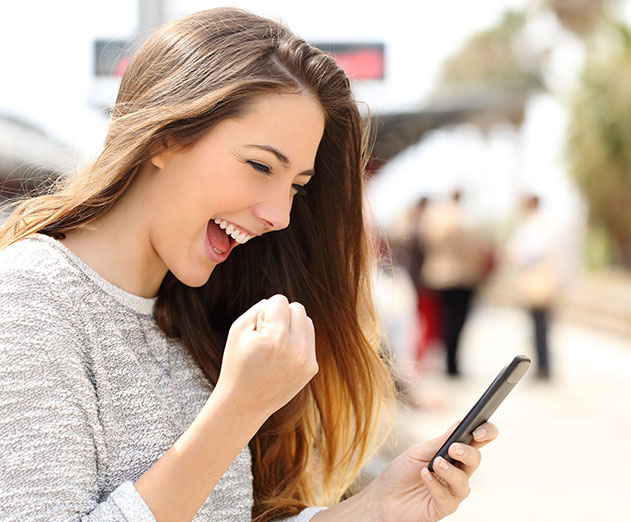 Mobile games in-app advertising chat with Jun Group
Friday, October 13, 2017 by Richard Harris

People are spending an increasing amount of their mobile time in-app. In fact, comScore reports that in 2017, people will spend 87% of their mobile time using applications. A natural corollary to this statistic is the kind of apps that are most popular. Apple reports that the number one app category in the iTunes Store is gaming.A recent study conducted by video technol...
---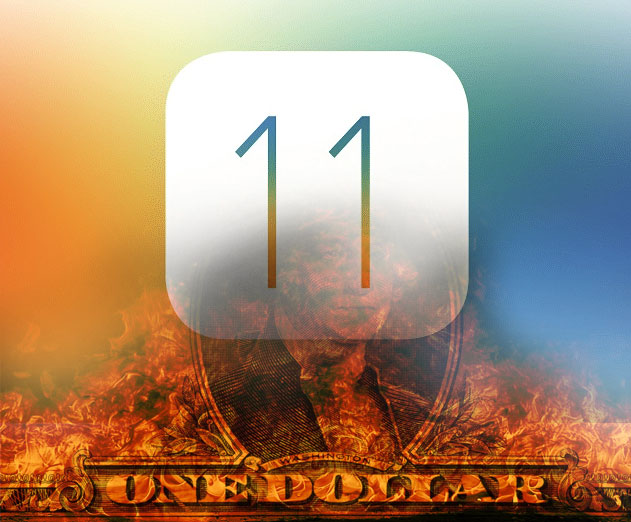 How iOS 11 will hurt developer revenue
Tuesday, October 10, 2017 by Richard Harris

With the new release of iOS 11, Apple has made a profound change to its Safari browser that is likely to affect users, advertisers, and, most dramatically, publishers. What's at stake is a previously dependable source of revenue for content providers: third-party cookies. Browsers generate cookies for each URL a user visits, which, until now, could be spun off into thir...
---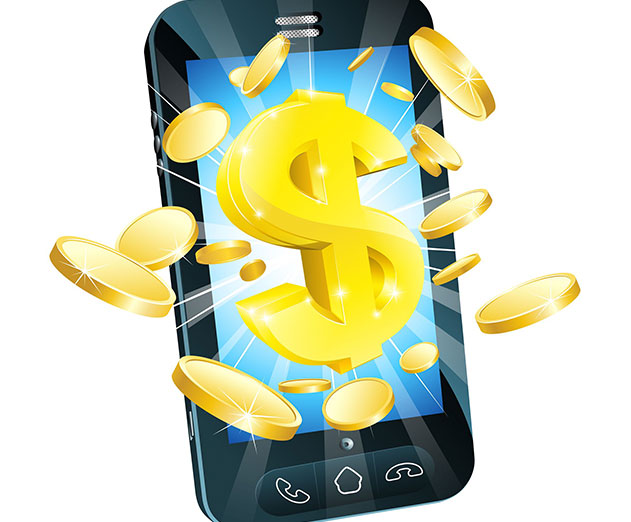 Are app store subscription models right for your app?
Friday, October 06, 2017 by Mark Rosner

While advertising and in-app purchases are the methods of monetization app marketers are probably most familiar with, subscription-based models may be the most overlooked. But subscriptions offer publishers benefits like a predictable, long-term revenue stream, and higher average revenue per user (ARPU) versus ads or IAPs. Subscriptions can also be deeply engaging for u...
---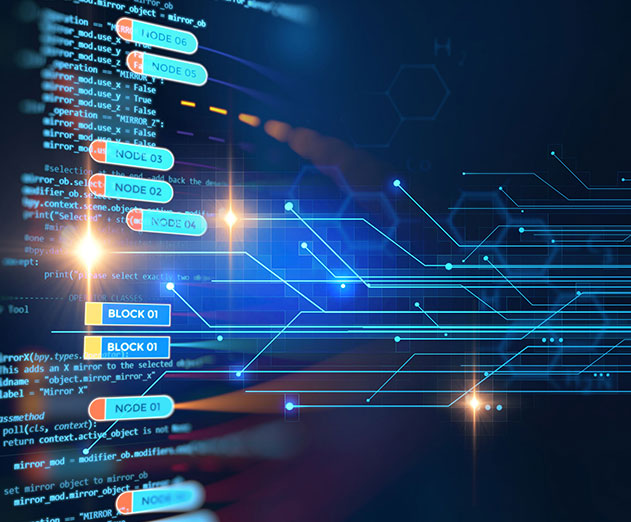 The blockchain for mobile adtech BAEX by Acquired.io
Tuesday, October 03, 2017 by Richard Harris

Acquired.io has announced Blockchain Advertising Extensions (BAEX), the first blockchain-powered solution that enables new types of deals, like trading targeting data and using data outside social platforms to target users at scale. As part of this initiative, a BAEX token sale is planned to take place later this year.There are new types of transactions that Blockchain ...
---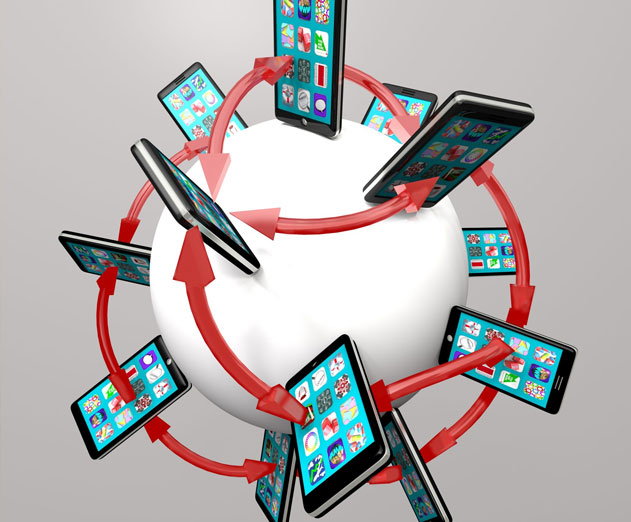 App monetization and choosing the right partner
Friday, September 22, 2017 by Ignasi Prat

The process of defining the business model for monetizing your apps and mobile games starts before even a single line of code is written. It's one of the most important considerations that'll shape your future strategy. It's the type of strategic decision that will influence your present and future development. And if you decide to monetize through advertising, choosing...
---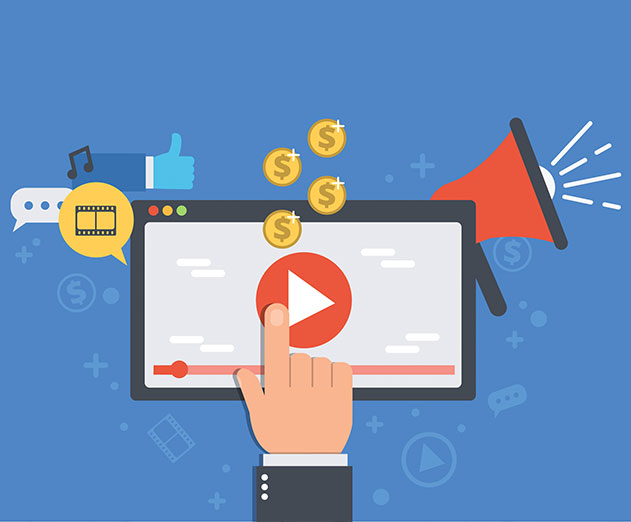 About the explosive growth of mobile video advertising
Tuesday, September 19, 2017 by Richard Harris

Smaato has released its Q2 2017 Global Trends in Mobile Advertising Report. Smaato conducted an in-depth analysis of the 1.5+ trillion ad impressions delivered on its platform in the second quarter of 2017, and found new data to support the massive growth of video advertising globally, and particularly in-app, which is growing faster over mobile web as a share of digita...
---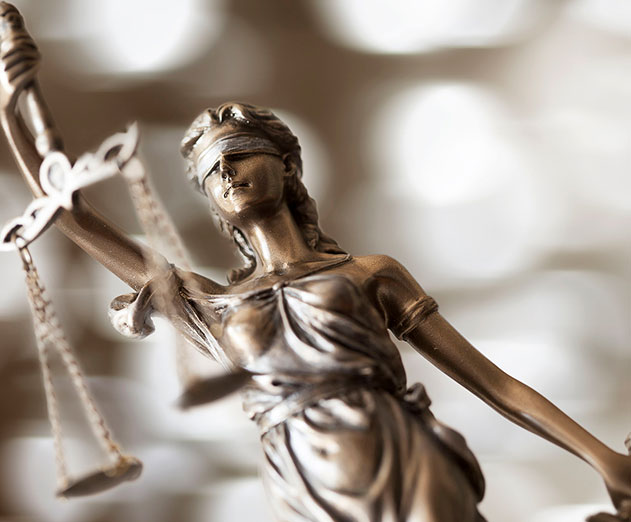 Four privacy questions every developer needs to answer
Wednesday, September 13, 2017 by Morgan Reed

Over the past twelve months, the internet-connected doll My Friend Cayla went from one of the hottest toys of the holiday season to an internationally-classified "espionage device." The doll was the subject of an FBI warning, banned from sale or ownership in Germany, and eventually dropped from every major retailer in the United States. Despite the nearly universally hi...
---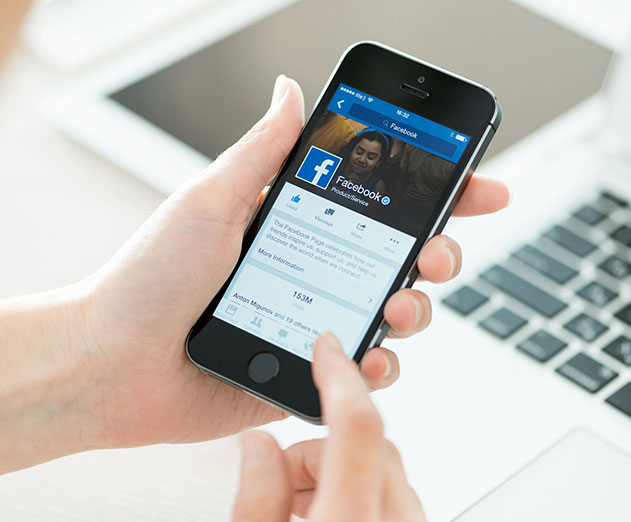 So this is what everyone is doing on their mobile
Monday, September 11, 2017 by Richard Harris

Mobile Posse will announce at Mobile Future Forward a new research paper titled "A New Lens on Mobile: Gratification Beats Personalization In the Quest of Mobile Ad Revenue," the first of an ongoing series of original research analytics about the mobile user journey in partnership with Phoenix Marketing International (PMI), a marketing research firm.Unlike traditional m...
---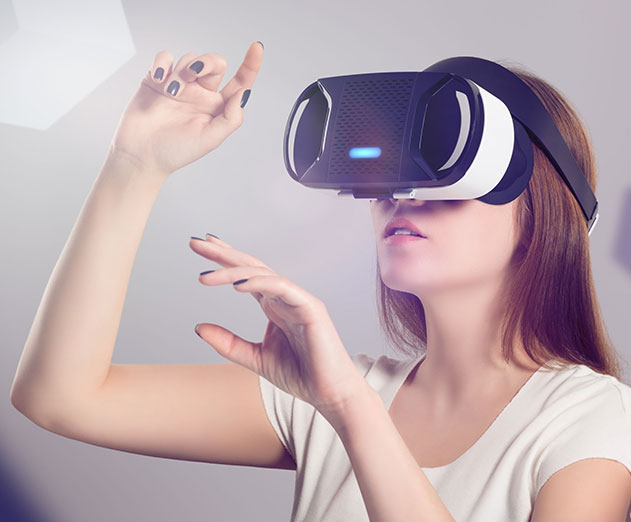 Immersv VR and Mobile 360 marketing firm nabs $10.5M in Series A
Wednesday, August 23, 2017 by Richard Harris

Immersv, an interactive advertising platform for Mobile 360 and Virtual Reality, has completed a $10.5 million Series A round of financing. The Series A financing builds on a year of significant product and market momentum for Immersv, which combines interactive 360 advertising with a programmatic real time bidding platform. The company has recently signed programmatic ...
---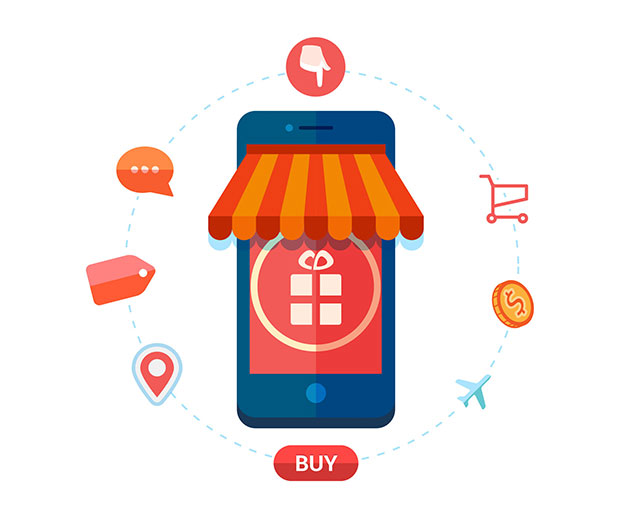 A guide to monetizing apps using mobile native advertising
Thursday, August 17, 2017 by Ashwin Shekhar

The pace of innovation in mobile advertising has never been greater. While we have seen significant gains over the last few years, today, the industry is benefiting from the convergence of three areas - native ads, programmatic buying and enhanced targeting. This powerful fusion is essential to ensure a future in mobile advertising which provides users with a relevant a...
---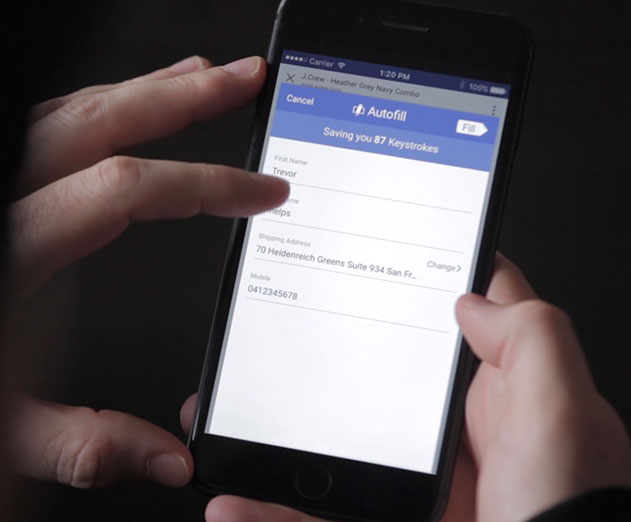 Fillr reaches 100 million monthly active users
Thursday, August 10, 2017 by Christian Hargrave

Fillr has announced that its mobile Autofill as a Service platform now reaches 100 million monthly active users worldwide. Providing one-click, accurate, and secure autofill for checkout forms, the Fillr Autofill as a Service (FAaaS) platform helps mobile digital commerce businesses take advantage of the exploding growth in mobile commerce, which claims 90 percent of mo...
---
Vungle SDK to be released on the Amazon Fire tablet
Tuesday, August 08, 2017 by Richard Harris

Vungle, a marketing platform for in-app video ads, has announced the upcoming release of a software developer kit (SDK) for Amazon's popular Fire tablets. Vungle, working together with Amazon Appstore, will bring its user acquisition and monetization platform to Fire tablets.According to analyst firm IDC, adoption of Amazon devices increased 1,200 percent year over year...
---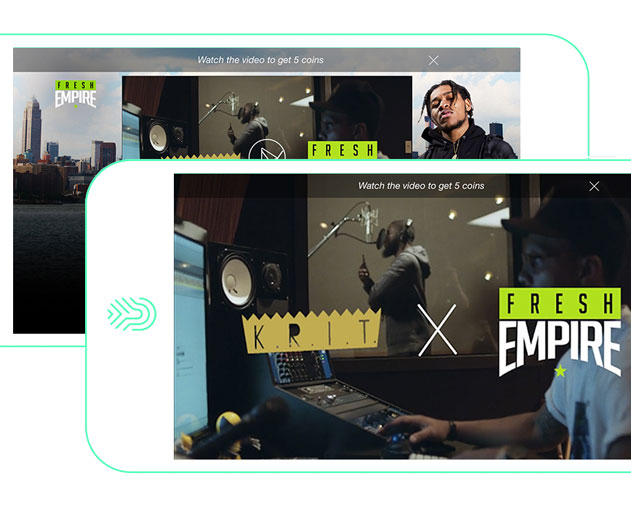 Mobile rewarded ads help increase IAP spends shows study
Tuesday, August 01, 2017 by Richard Harris

Rewarded videos inside games and apps can be a double edge sword. Give "something" to a user for watching a video is a gamble because it's hard to decipher how users will react. It's an obvious thought to wonder if rewarded ads take revenue away from In-App Purchases (IAPs). But new data out today from Tapjoy shows that rewarded ads actually help increase IAP ...
---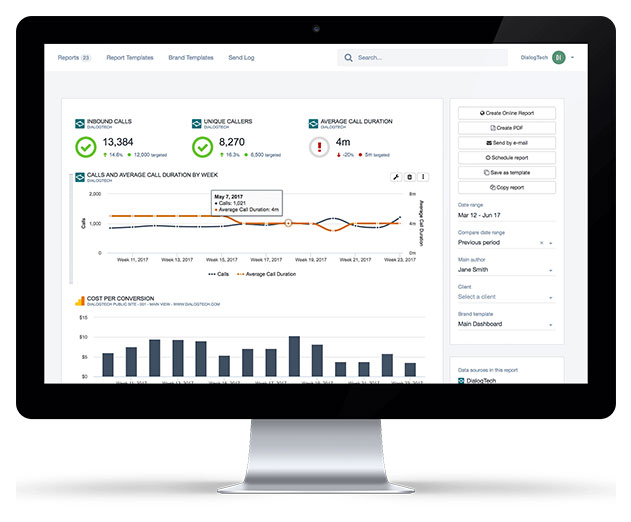 Omni-channel insights launch for phone call analytics platform DialogTech
Wednesday, July 26, 2017 by Christian Hargrave

DialogTech, a provider of marketing analytics for phone calls, has announced the launch of Dashboard Insights. Businesses and agencies can now access and visualize DialogTech's call analytics data however they choose to gain the right insights into how phone calls from digital advertising, website interactions and offline marketing drive appointments, customers and reve...
---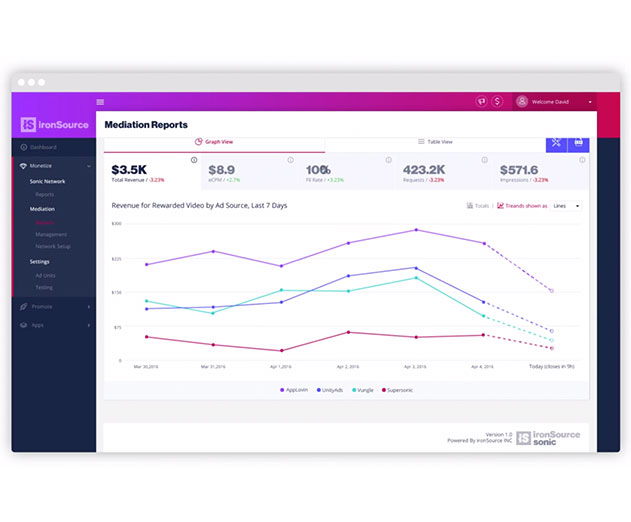 Fighting mobile ad fraud with new Active Protect program
Wednesday, July 26, 2017 by Richard Harris

A mobile monetization and marketing company, ironSource, has announced the launch of the Active Protect program, a program for mobile advertisers which aims to prevent the most frequent types of fraud on non-SDK traffic - primarily attribution and device manipulation - by blocking fraudulent or manipulated traffic detected by the program in real-time and automatically r...
---
Tapjoy hits a milestone of 600 million mobile consumers
Monday, July 24, 2017 by Richard Harris

Tapjoy, a Maximum Impact Platform for mobile advertisers and app developers, has announced that its ad platform grew to reach about 600 million mobile consumers at the close of Q2. This reach is primarily driven by massive growth in the company's rewarded video product, which posted an 80% year-over-year increase in the total number of daily unique viewers, a 107% incre...
---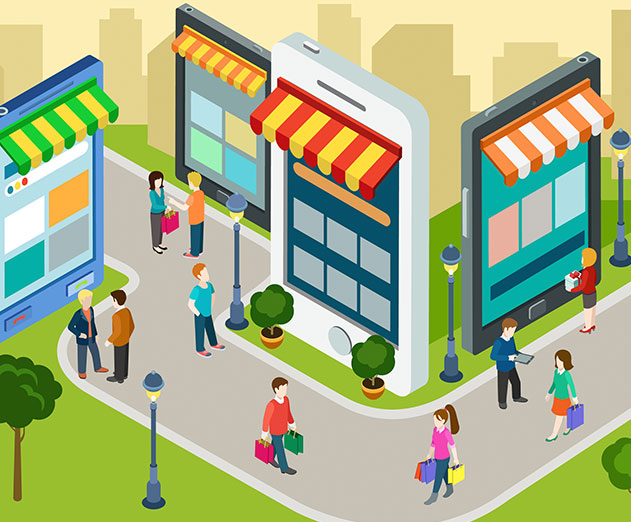 Why Texas Humor selected the Shopgate mobile commerce platform
Thursday, July 20, 2017 by Richard Harris

Shopgate has announced Texas Humor, a clothing brand that emphasizes Texas pride, selected their mobile commerce platform solution to develop an enhanced mobile shopping application for its customer base. The mobile app allows Texas Humor to further connect with customers through advanced features including push notifications, abandoned cart reminders and exclusive mobi...
---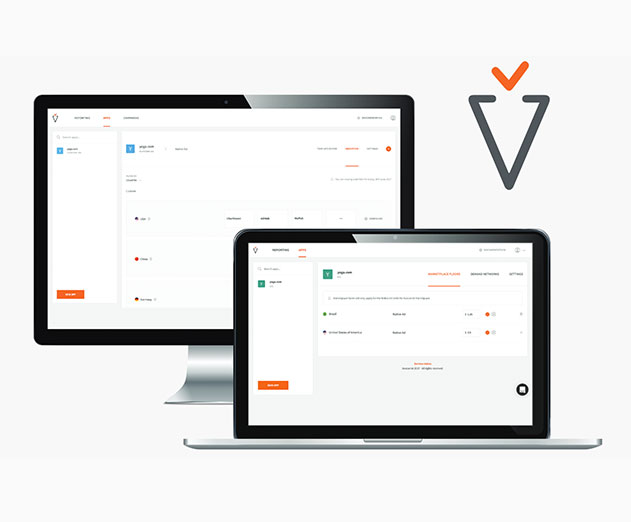 Avocarrot Unified SSP for mobile is launched from Glispa
Monday, July 17, 2017 by Richard Harris

Following the announcement of its fourth strategic acquisition, Glispa Global Group, a mobile ad tech company, unveils its newest product offering, Avocarrot, the full-service monetization platform which serves all types of mobile in-app advertising, both programmatic and performance-based. The new platform offers full transparency, control, and ease of use to boost and...
---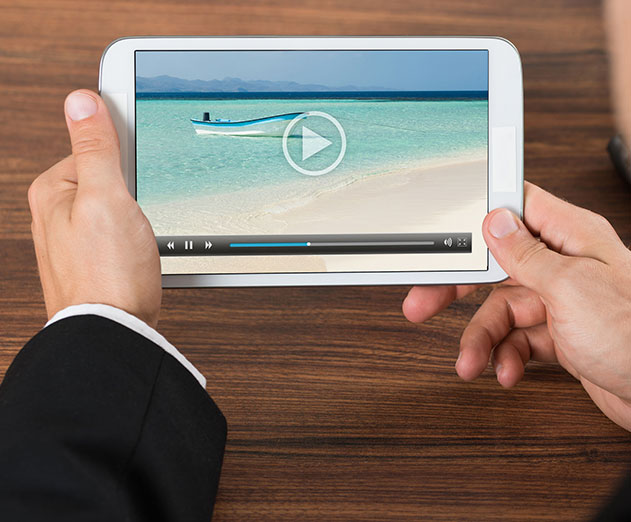 Mobile video challenges most app marketers new report says
Wednesday, June 28, 2017 by Richard Harris

If Digital Video 1.0 was characterized by the repurposing of TV content for the PC, then the current growth in Mobile Video is anything but repurposing Web or TV video content for mobile devices, according to research commissioned by mobile growth platform YouAppi.The research conducted by Dimensional Research found that 94% of the 218 global mobile marketer and agency ...
---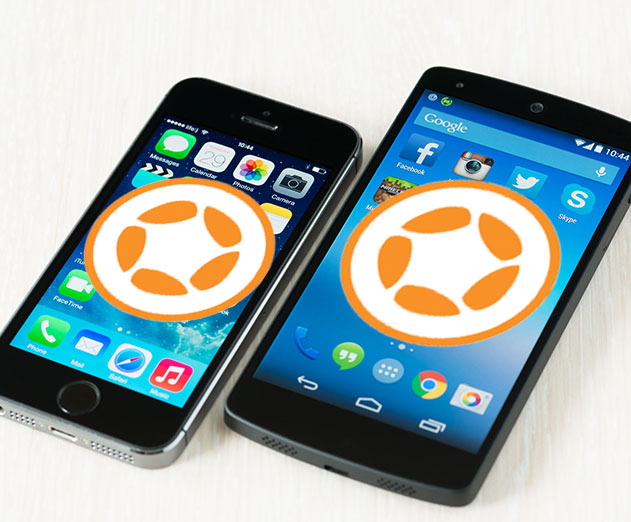 Corona goes free today including enterprise version
Thursday, June 22, 2017 by Richard Harris

Corona Labs​, the creators of a cross-platform app development platform, has announced that the Corona framework will become completely free for app developers starting today. Until now, the Corona development platform existed in two versions: a free core product named Corona SDK and an additional paid option named Corona Enterprise. The Enterprise version allowed...
---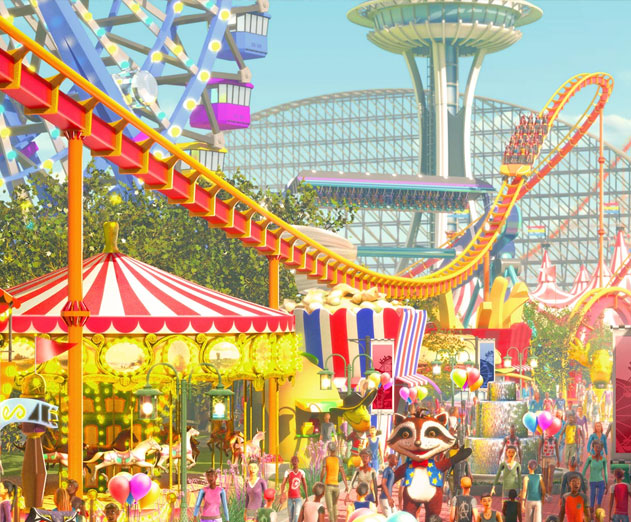 Tapjoy partners with Atari to monetize RollerCoaster Tycoon Touch
Tuesday, June 20, 2017 by Christian Hargrave

Tapjoy has announced a partnership with Atari, one of the world's most recognized publishers and producers of interactive entertainment, to make Tapjoy one of the first providers of rewarded advertisements in Atari's mobile games. Players of Atari's RollerCoaster Tycoon Touch can now earn free in-app coins by watching videos and engaging with other types of ads from Tap...
---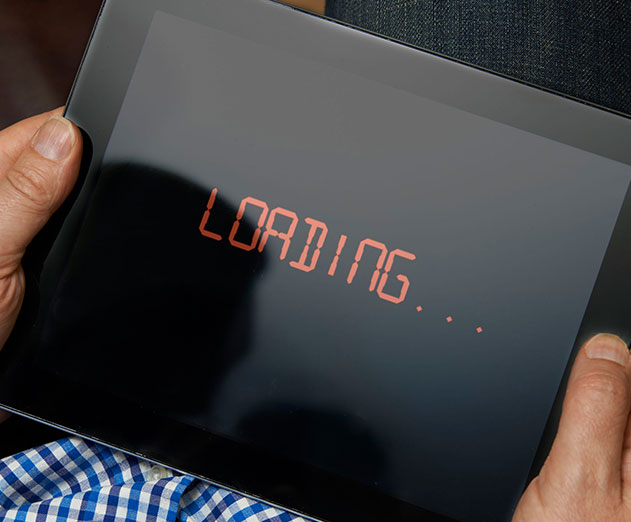 How mobile video load time affects ad delivery
Monday, June 19, 2017 by Patrick Kennard

Ask any mobile app developer, and they'll tell you that one of the greatest challenges in monetizing their apps through video ads isn't finding the right demand or knowing when to run the videos; it's figuring out how to present video ads without slowing down their apps. I'm sure every developer at some point has done a Google search for something like, "Which ad networ...
---
Reward videos for mobile ads payoff the best says Tapjoy
Thursday, June 15, 2017 by Richard Harris

Consumers want their apps free and their ads rewarded. A new study by Tapjoy, a mobile advertising platform, found that mobile gamers in the US prefer opt-in, rewarded advertisements over mandatory ads such as pre-roll videos by a 4-to-1 margin. The study also found that videos are far and away consumers' favorite type of rewarded ads on mobile - preferred by at l...
---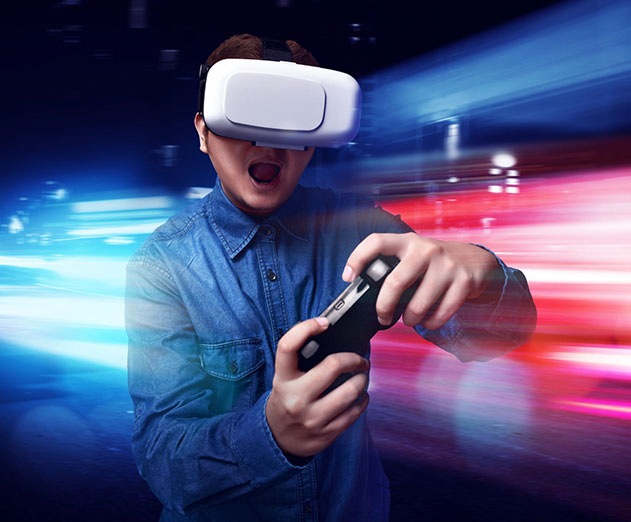 Why you should make your gameplay fast (or game over!)
Monday, June 12, 2017 by Shlomi Gian

Countless mobile game publishers have tried to formulate the winning recipe for successful mobile games. Some of them seem universal and straightforward, while others are controversial or genre-specific. Not surprisingly, the indisputable ingredient that is both fundamental and critical to a mobile game's success is simply performance. It affects every stage and each co...
---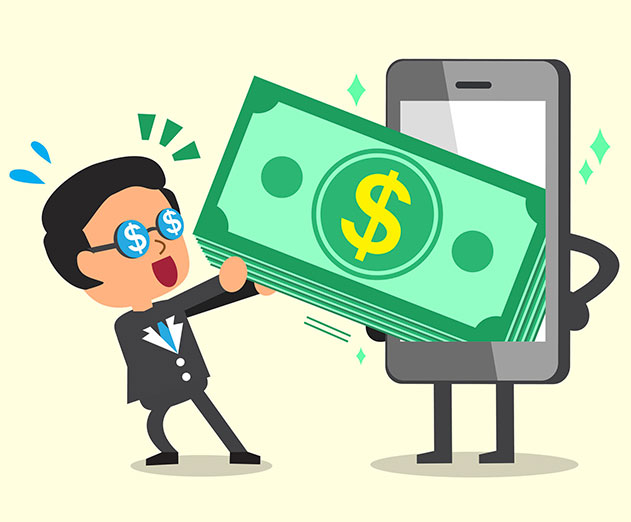 Why brands will pay top dollar for your in-app inventory
Thursday, June 08, 2017 by Dan Laughlin

Ad fraud is expected to cost brands over $16 billion this year. The industry is on edge, and brand safety is a top concern. This is especially true after Fortune 500 advertisers discovered their ads appearing next to inappropriate content on Google's Youtube.The industry has been working on solutions to curb ad fraud and increase brand safety, and yet the problem grows ...
---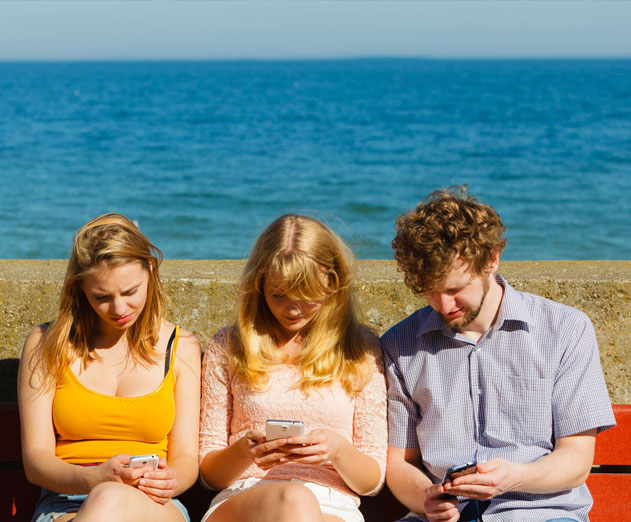 Weather apps have the highest mobile ad eCPM finds new report
Thursday, June 08, 2017 by Richard Harris

A new Q1 2017 report from Smaato was just released. Titled the "Global Trends in Mobile Advertising Report", data was analyzed from 300 billion mobile ad impressions served on its exchange each month and found that mobile ad space is more valuable than ever before as global eCPMs grew almost 50 percent year-over-year.Fueled by explosive growth in the Asia-Pacific ...
---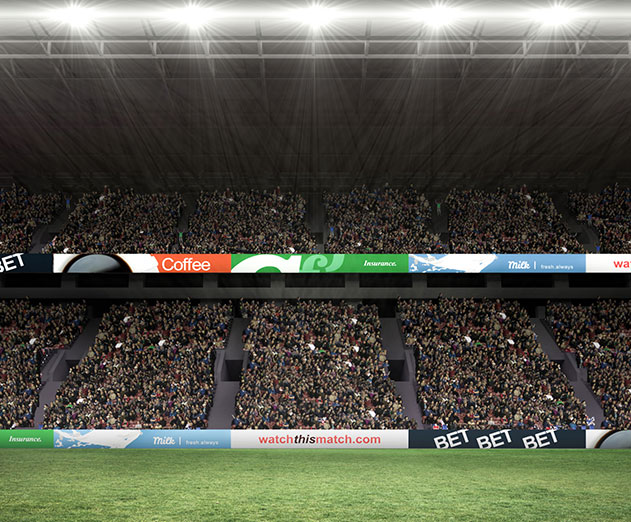 Digital transformation wave reaches the sports industry
Thursday, May 25, 2017 by Richard Harris

Built.io, a provider of digital transformation solutions, has announced the general availability of its Digital Fan Experience Platform, which allows sports franchises to reinvent how they connect with their fans - during game time and beyond.Now, sports franchises around the world have access to the same award-winning platform from Built.io that helped NBA teams like t...
---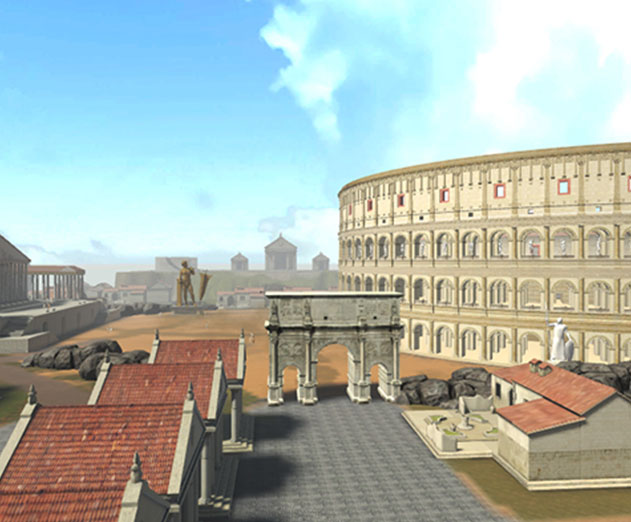 What VR developers need to know when creating educational apps
Thursday, May 25, 2017 by Baptiste Grève

From dissecting frogs without the guilty consciousnesses, taking a history class in ancient Rome, or swimming with marine animals in the Galapagos islands, VR is offering modern students a more authentic and immersive learning experience, in which they can interact with dimensional environments and place themselves in different times and locations.While the initial hype...
---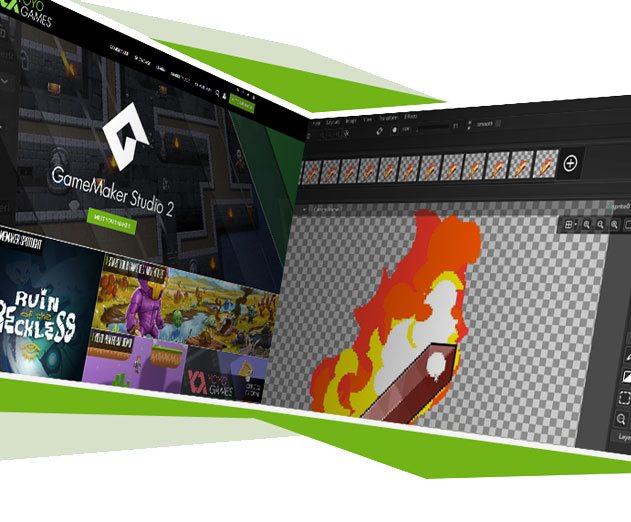 Drag and drop game creator studio GameMaker updates to version 2
Wednesday, May 24, 2017 by Richard Harris

YoYo Games' recently launched cross-platform 2D game engine, GameMaker Studio 2, is now available in a convenient education package specifically for schools and their students. Any approved university or school affiliate will now have access to a free trial version with zero time restrictions/commitments and a simple option to upgrade to the full version. Educational in...
---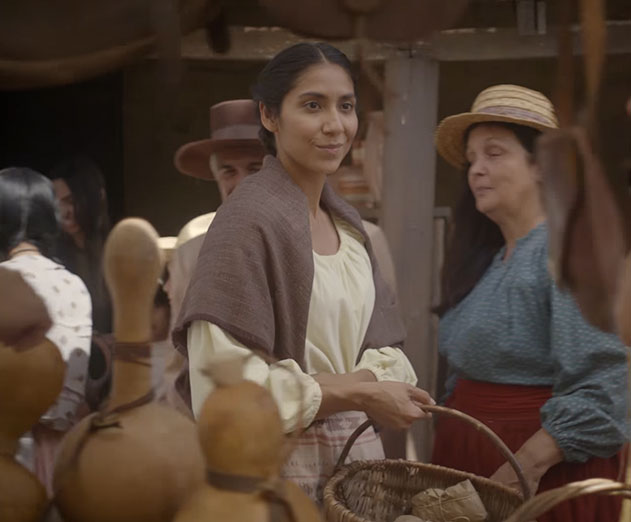 Github announces new Marketplace at their Satellite Conference
Monday, May 22, 2017 by Richard Harris

At GitHub's user conference in London, they have announced GitHub Marketplace, and more availability for both GitHub Apps and their GraphQL.Here's a quick overview of all of the new products and tools:- GitHub Marketplace: launching at Satellite, Marketplace is a new way for developers to discover and purchase tools to use across their workflows. Users will be able to u...
---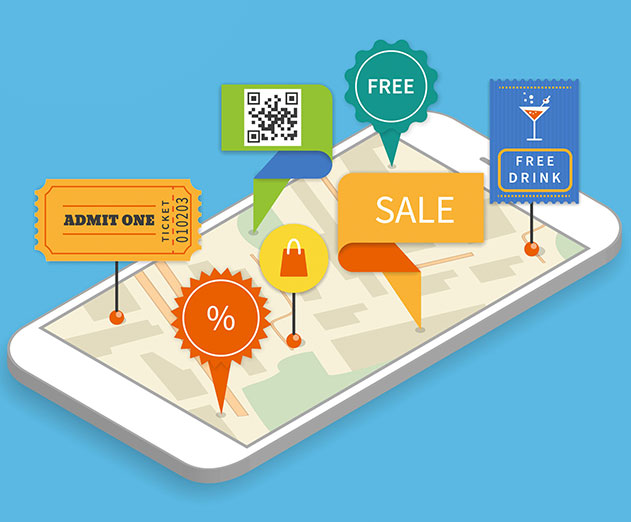 AOL says you need to diversify your ad strategy
Monday, May 22, 2017 by Patrick McCormack

For mobile developers with scale, performance-based advertising has been a massive revenue opportunity. Performance pricing now accounts for 65 percent of all ad revenue achieved in digital, including desktop and mobile. Advertisers and marketers understand the obvious benefits of cost per install (CPI) campaigns, for example, which comprises more than 25 percent of tod...
---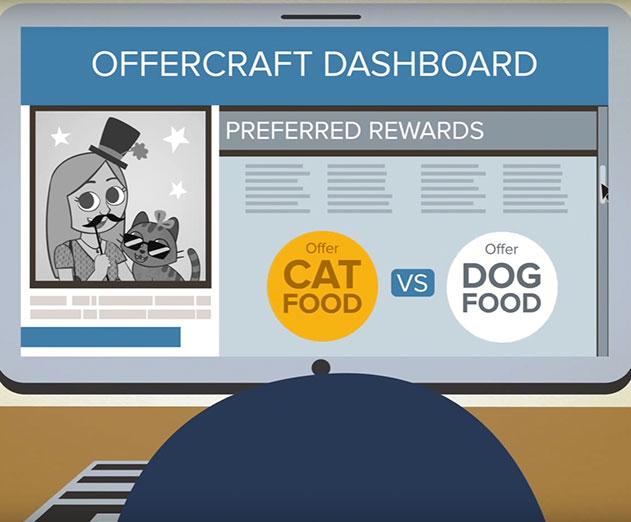 OfferCraft expands AI and Gamification efforts into Asia
Thursday, May 18, 2017 by Michael Haynes

OfferCraft, a software company that uses artificial intelligence and gamification to better target advertising, is expanding into Asia. Their executives will be doing presentations at the Global Gaming Expo Asia (G2E) from May 16 to 18 at the Venetian Macao Resort Hotel at Stand 961."We're thrilled about our Asia debut," said OfferCraft CEO Aron Ezra. "Our software make...
---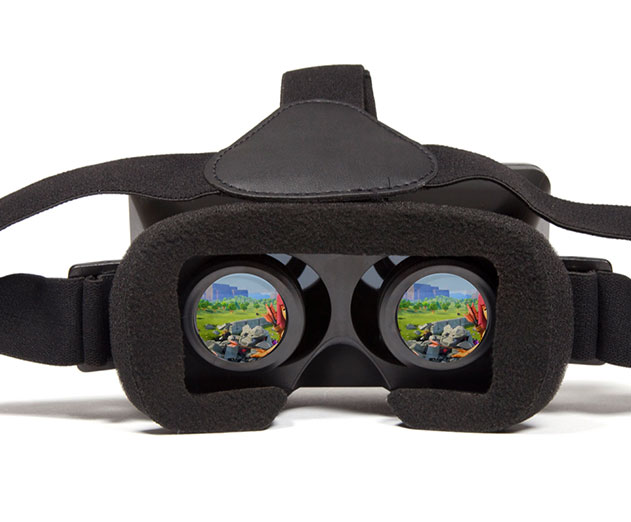 VR advertising SDK is now available for developers
Wednesday, May 10, 2017 by Richard Harris

Vertebrae, the native advertising platform for VR and mobile AR, has released from private beta version 1.0 of its software development kit (SDK). The drag-and-drop SDK allows VR developers to unlock numerous monetization options, affording an expansive mix of immersive ways publishers and brands can advertise natively in VR without disrupting people's experience. ...
---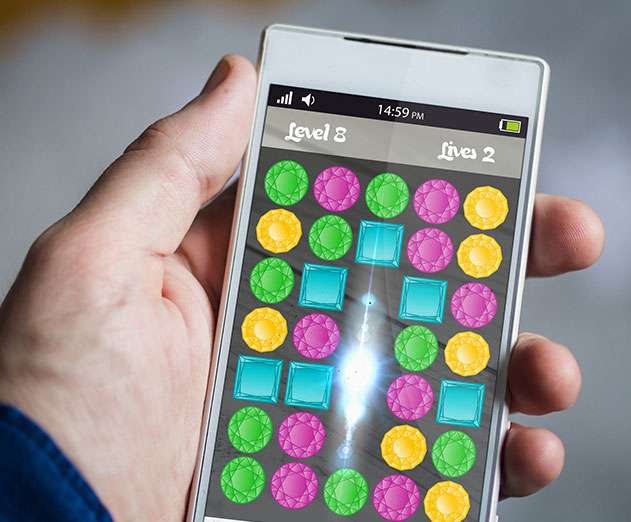 AppOnboard raises $4M in a seed round
Wednesday, May 10, 2017 by Michael Haynes

The app economy is larger than ever - mobile revenues grew 40 percent in 2016 with app developers grossing $37 billion, excluding any advertising revenue. Roughly half of that goes back in the ecosystem for User Acquisition (UA) - or paying for downloads.AppOnboard Inc, mobile app demo maker, has raised $4M from Troy Capital Partners, London Venture Partners ("LVP) and ...
---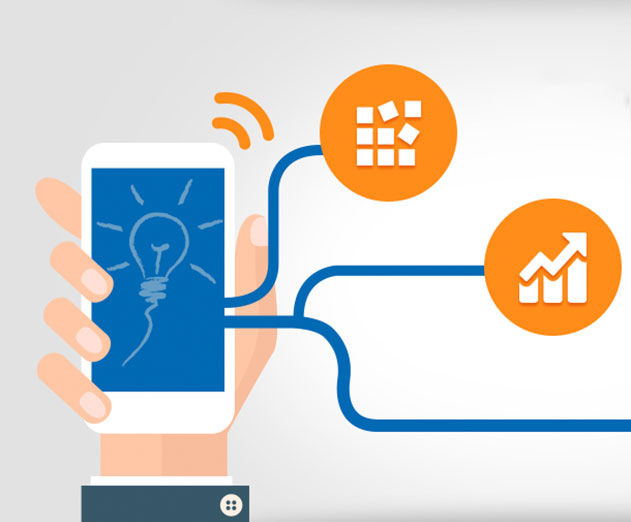 mTraction TVSync looks to expand into TV marketing
Thursday, May 04, 2017 by Christian Hargrave

mTraction TVSync was launched by Affle in partnership with the newly launched full-service mobile marketing and technology agency IPG Mediabrands Ansible in Indonesia. In the next phase of expansion, IPG Mediabrands & Affle would be taking this proposition and partnership across the APAC region. mTraction is used to track real-time TV commercials and sync digital ad...
---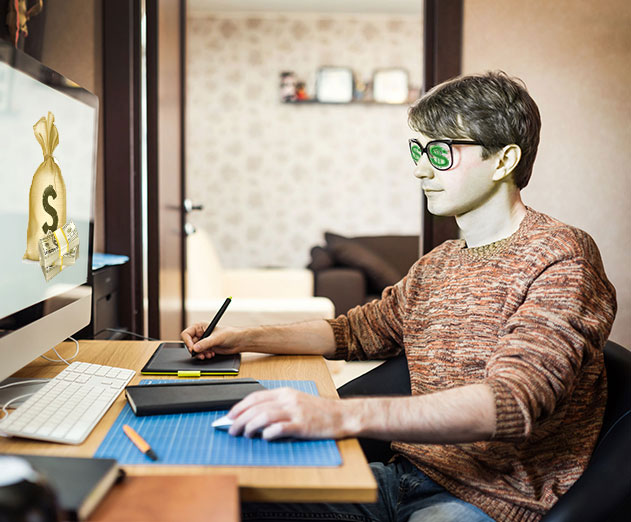 How to earn more revenue from your Android apps
Wednesday, May 03, 2017 by Claudia Dreier-Poepperl

When you hear that Android app revenues are set to top iOS revenue in 2017 and that global app revenue is also set to reach $102 billion by 2020, you can be forgiven for thinking that everyone in the app economy is smiling to the bank. However, according to Vision Mobile, 64 per cent of Android app developers are operating under a 'poverty threshold' of $500 per month i...
---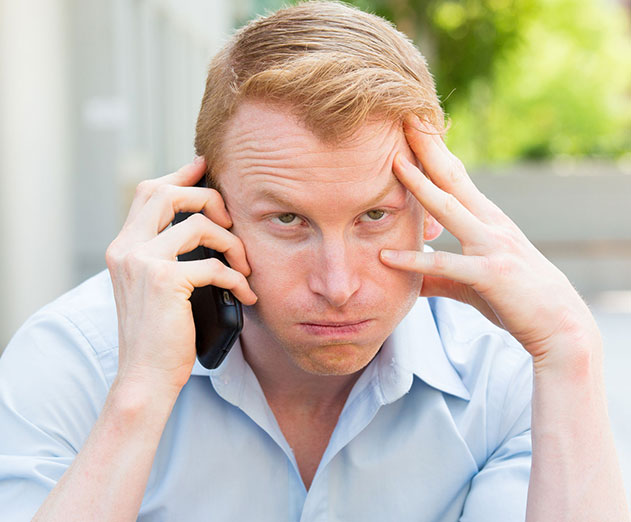 Monetizing apps without alienating users: A chat with Receptiv
Wednesday, May 03, 2017 by Richard Harris

We recently sat down with Receptiv, the company formerly known as MediaBrix, to learn more about how they work with app developers monetize their products. Receptiv is an in-app mobile video ad platform that connects brands to app users to increase ad performance. Founded as MediaBrix in 2011 and named an Adweek Top Mobile Innovator, they are available via both programm...
---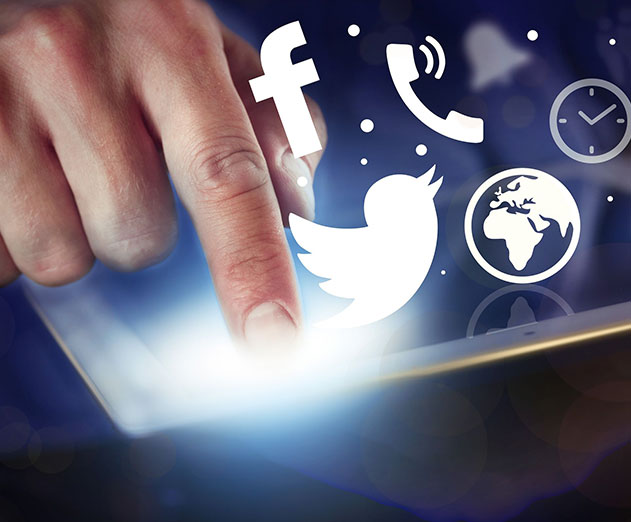 Growing your business with an app
Tuesday, May 02, 2017 by Richard Harris

There are many different tools available for businesses to use to market and promote their products and services. Social media is one of those major platforms, but the passive nature of these websites and platforms doesn't always make them the best way to reach customers. Creating a mobile app for your business allows you to directly engage with your consumer base, but ...
---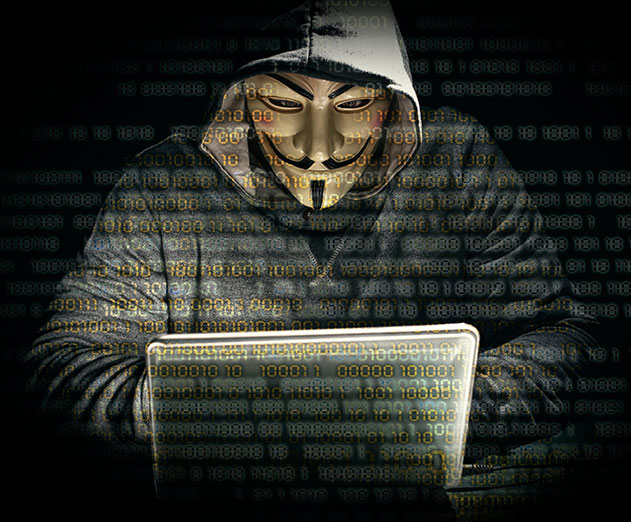 NoTrove threat is delivering millions of scam ads
Friday, April 28, 2017 by Richard Harris

Earlier this year, RiskIQ, a digital threat management company, reported an eight-fold increase in internet scam incidents that deny the $83 billion digital advertising industry millions of dollars. Now, researchers at RiskIQ have identified NoTrove, a newly discovered and major threat actor that is delivering millions of scam ads that threaten consumers and further und...
---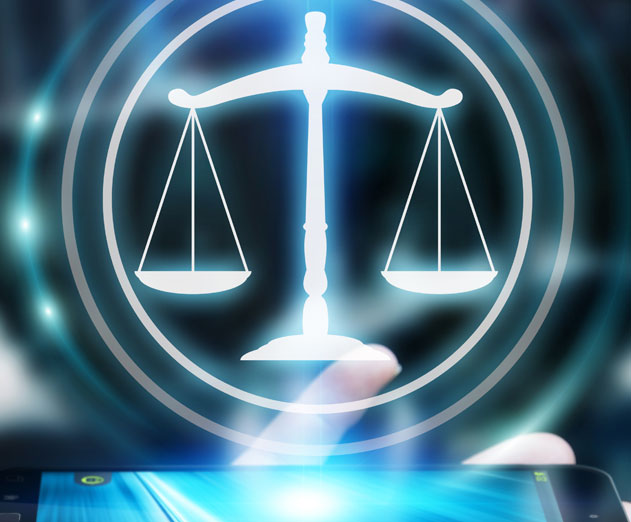 The intersection of AR, IoT, and Apps in the legal realm
Thursday, April 27, 2017 by Adam Grant

In 2007 the Apple gave us the iPhone and Apps became the rage. While the term "Internet for things" was first coined 1999 by Kevin Ashton (one of the founders of the original Auto-ID Center at MIT), in 2013 the Global Standards Initiative on Internet of Things defined the term as "the infrastructure of the information society." AR, or Augmented Reality, unlike virtual r...
---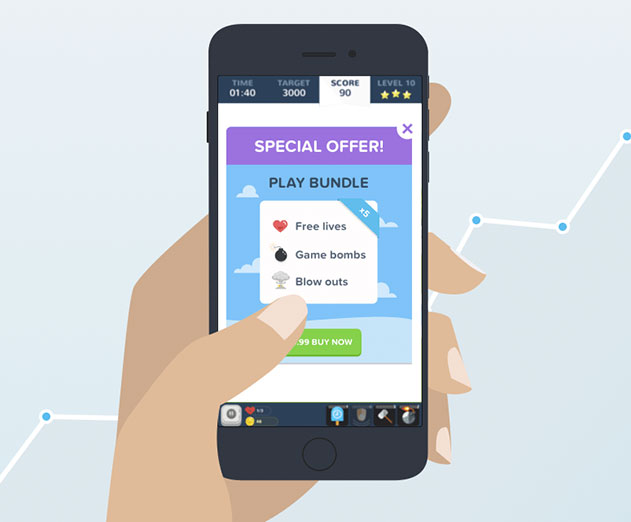 Keeping your free to play games and apps profitable
Friday, April 21, 2017 by Richard Harris

Free-to-Play isn't a new concept, it's still a very popular business model for many software companies, game and enterprise alike. But although a F2P platform looks very attractive to prospective customers, the downside is the wager that is made on whether or not enough customers will make the leap to actually pay for the premium items on your platform. It's this consta...
---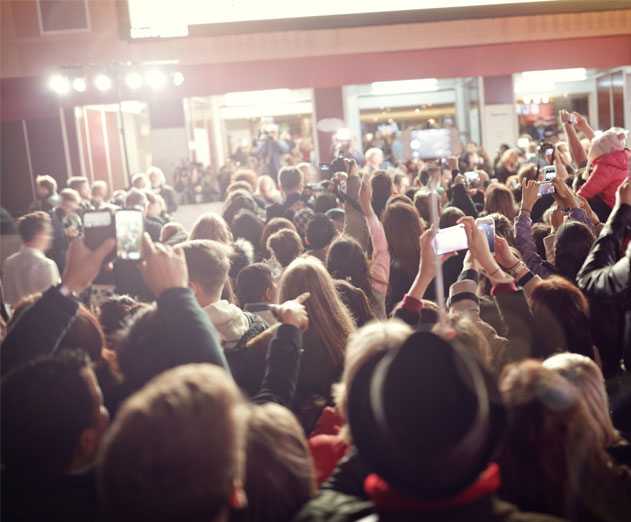 Social media influencer marketing through the eyes of #HASHOFF
Wednesday, April 12, 2017 by Richard Harris

The advertising industry is constantly looking for more innovative methods to challenge the way that traditional advertising is done. As the market becomes more and more saturated, target audiences are becoming turned off to previously effective methods - such as tv commercials, web banners, and interstitial videos. One important avenue of marketing that has evolved fro...
---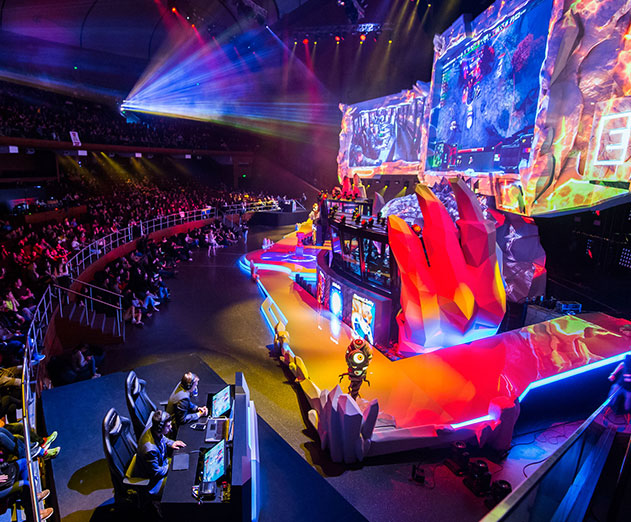 Playwire and Overwolf look to tap into the eSports industry
Wednesday, April 05, 2017 by Christian Hargrave

Playwire Media has formed a partnership with Overwolf, a software platform for competitive PC gamers, designed to seamlessly integrate apps to any game. As part of the new agreement, Playwire Media will exclusively handle their new partners entire advertising inventory within their software application, which includes takeovers, display ads and pre-roll video ads. Overw...
---
Pinterest promoted app pins now suported by Bidalgo
Thursday, March 30, 2017 by Christian Hargrave

Bidalgo, a provider of ad automation software and services for app marketers, has announced the public availability of ad automation for Pinterest Promoted App Pins. Recognized as a Pinterest Marketing Partner last November, Bidalgo enables app marketers to scale their growth by using Artificial Intelligence algorithms to optimize ad campaigns using Promoted App Pins an...
---
OMYO and Blingby team up to make live stream marketing a reality
Tuesday, March 21, 2017 by Richard Harris

Research shows that 74% of consumers said there was a connection between watching a video on social media and their purchasing decision-making process. What if there were a better way for marketers to capitalize on such a trend? Imagine watching a Maroon5 video online and you are really liking Adam Levine's jacket - and while watching the video, you point your cur...
---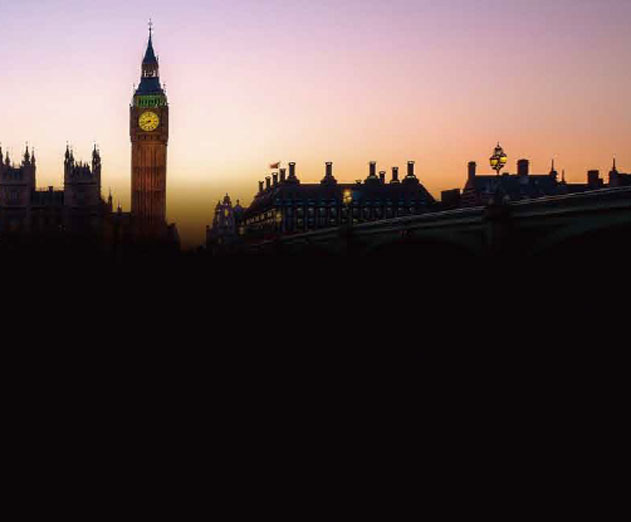 Cheetah Mobile celebrates launch of their ad platform into European markets
Tuesday, March 21, 2017 by Michael Haynes

Cheetah Mobile Inc., a mobile utility and content app developer, celebrates the launch of its Cheetah Ads division in the European market. Cheetah Ads will present this week at Advertising Week Europe, showcasing its strategy to serve vertical video ads for every kind of mobile moment.Cheetah Ads works hand-in-hand with Cheetah Mobile's app portfolio, as well as e...
---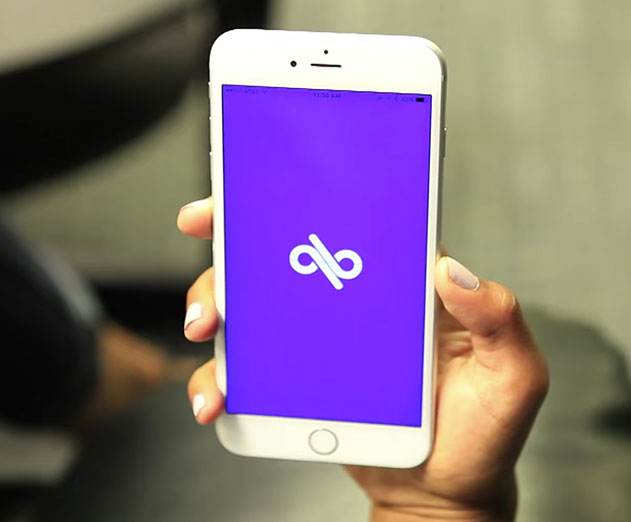 KiwiTech announces a partnership with Blingby
Friday, March 10, 2017 by Richard Harris

Imagine watching a YouTube video and moving your cursor above a person's jacket. From that simple action, a drop-down appears with information on the jacket, through which a user can click through to purchase. Or what if PM Justin Trudeau is giving a presentation in front of the 4 Seasons in Montreal, move your cursor to the hotel and information on room rentals, ...
---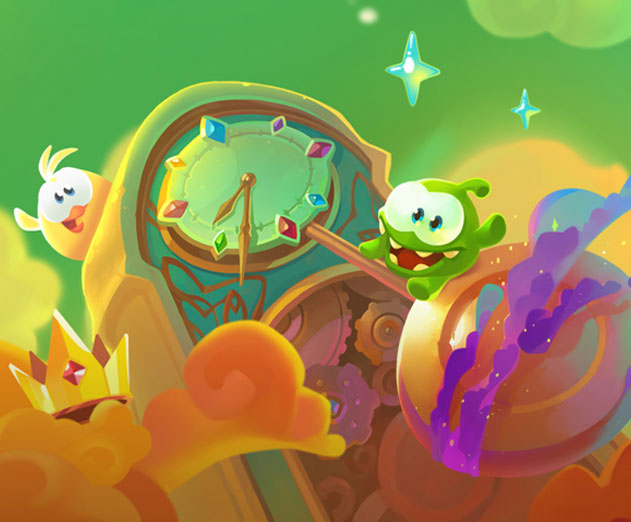 Cut the Rope creator ZeptoLab transforms into a mobile app publisher
Tuesday, March 07, 2017 by Richard Harris

ZeptoLab, the app gaming company behind Cut the Rope franchise and the mobile multiplayer hit King of Thieves, announced that they have officially entered the publishing business by opening a website where mobile game developers from all over the world can now leave their submissions.ZeptoLab has been "soft-launching" their publishing activities for about a year by part...
---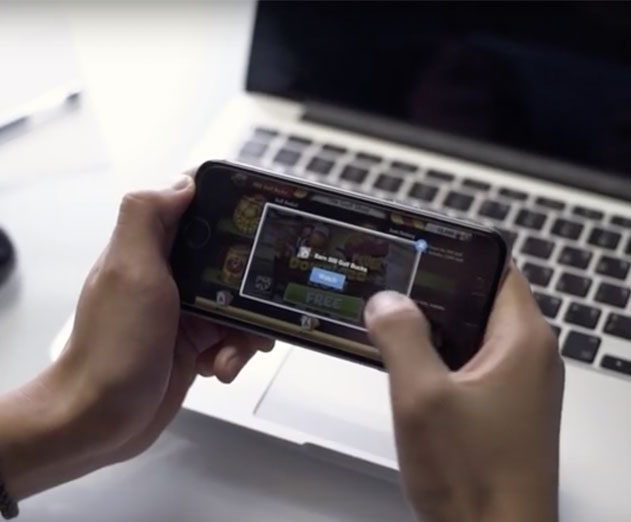 ironSource now includes AdMob in their mediation network
Tuesday, March 07, 2017 by Christian Hargrave

ironSource announced the expansion of their integration with AdMob as a network partner of their Supply Side Platform. Publishers using the ironSource Mediation SDK can now leverage AdMob as a premium demand source for rewarded video in addition to interstitials. This incrementally increases competition for their video inventory, and maximizes global fill rates and eCPM...
---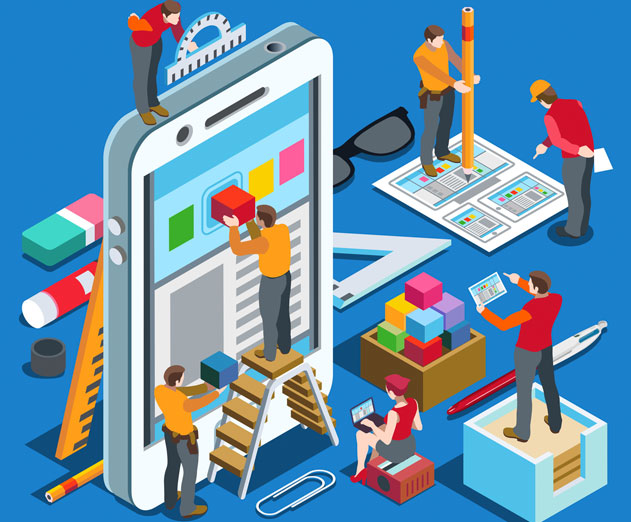 Mobile UX is just as important as functionality
Thursday, March 02, 2017 by Richard Harris

Editors note: Guest submission by Daniel AssoulineWhen building new software or apps, many developers make the mistake of prioritizing functionality over user experience. But user experience is just as important - if not even more important than functionality in any software, app or product. Take security software, for example. By focusing on the functionality, it can p...
---
Tips for success in today's app market: A chat with Sean Galligan of Yahoo
Wednesday, March 01, 2017 by Richard Harris

As consumers continue to spend more time using mobile apps, app developers and marketers want to better understand this behavior and how to stand out in the crowd. That's why we had a chat with Sean Galligan, Vice President and Industry Lead for the technology, media and telecom categories at Yahoo to share his insights on how marketers can drive adoption of their ...
---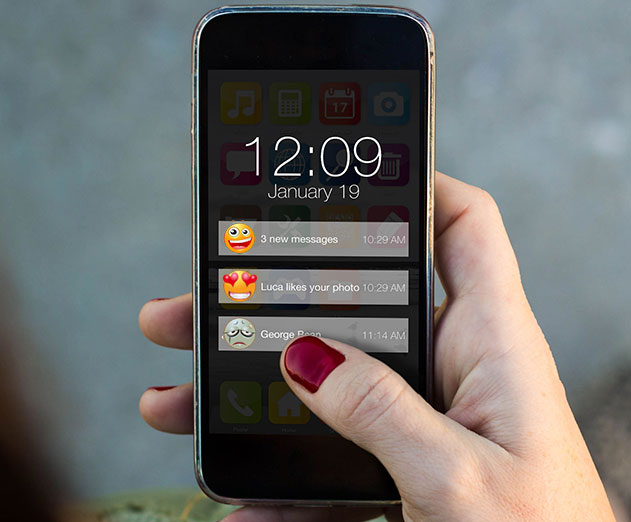 Increase user engagement with emojis inside push alerts
Tuesday, February 28, 2017 by Richard Harris

Leanplum has announced a new Mobile Marketing Trends report that confirms the effectiveness of emoji push notifications in mobile communications. This growth is driven by consumer love for emojis and the emotions they evoke, and it is clear from the data - provided by Leanplum and App Annie - that emojis are more likely to influence conversions. The report provides a bl...
---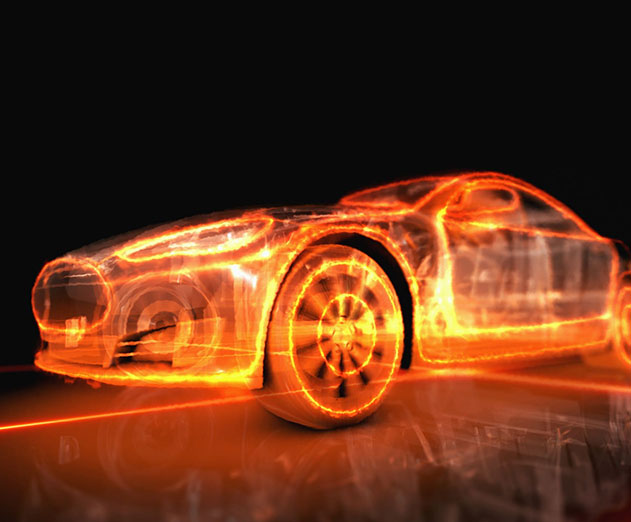 NVIDIA DRIVE Design Studio gets integrated into Qt
Friday, February 24, 2017 by Michael Haynes

The Qt Company has announced that it will integrate NVIDIA DRIVE Design Studio, a 3D HMI authoring system, into the Qt ecosystem. With the use of 3D technologies increasing significantly across all industries - especially in the automotive, healthcare and industrial automation sectors - innovative 3D design tools have become highly sought after by organizations and...
---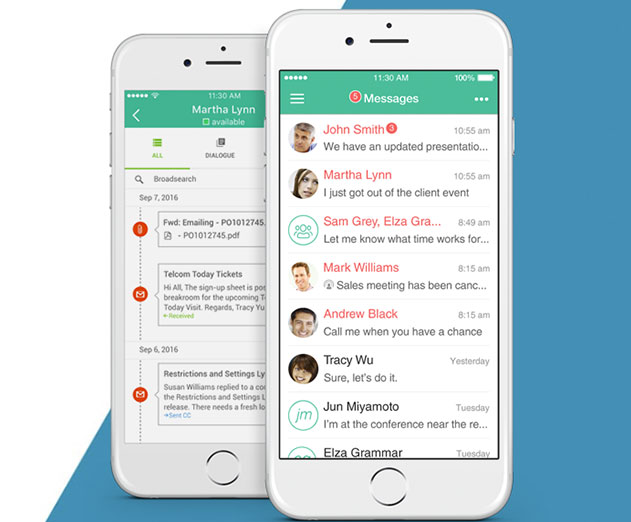 BroadSoft's bMobile gets AI and Apple Callkit
Wednesday, February 22, 2017 by Christian Hargrave

BroadSoft, Inc. has announced two significant enhancements to its bMobile advanced mobility solution: Artificial intelligence capabilities and Apple CallKit support for BroadSoft Business UC-One mobile apps that provide business users with a superior mobile user experience over any device, network or location and unlocks new revenue opportunities for Mobile Operators.A ...
---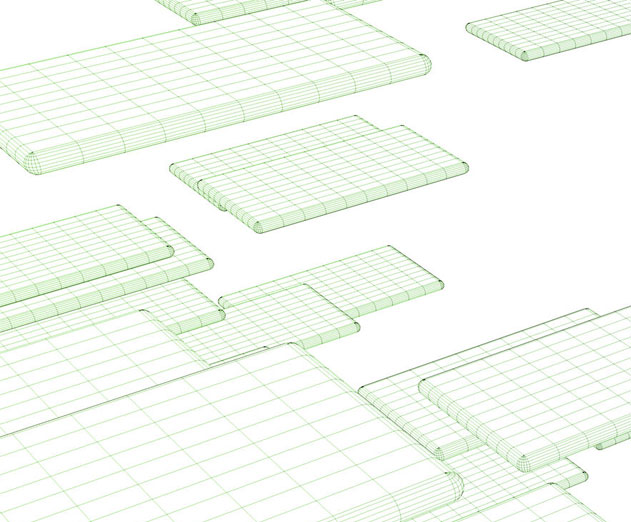 $10B enterprise CDN and application delivery market upended
Sunday, February 19, 2017 by Christian Hargrave

Instart Logic, a technology company, has announced its "Application Services Platform," a set of speed, mobility and security technologies designed to optimize digital revenue. It also announced a new business model designed to disrupt the $10 billion content and application delivery markets, including Akamai. Beginning immediately Instart Logic will deliver enterp...
---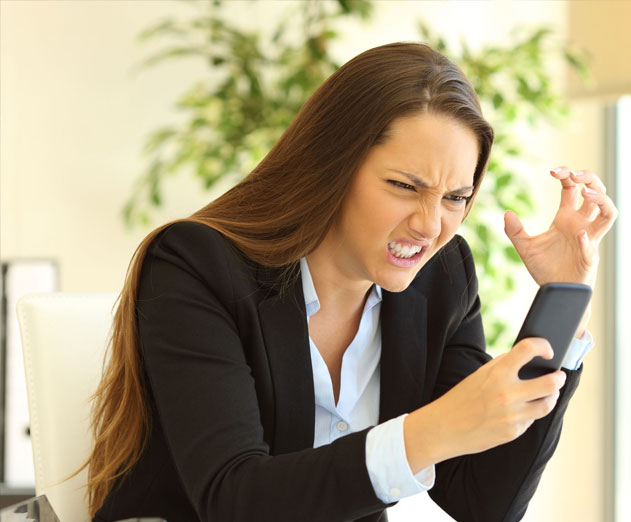 Mobile app advertising is killing adult usage
Saturday, February 18, 2017 by Richard Harris

63 percent of adults avoid mobile apps because of too many adverts, or when asked to pay for the app or extra features. This is the finding of an independent study of 600 mobile app users in the UK and US, commissioned by Tutela, the Wireless Analytics Monetisation (WAM) firm. Users are up to four times more likely to favor apps collecting mobile usage statist...
---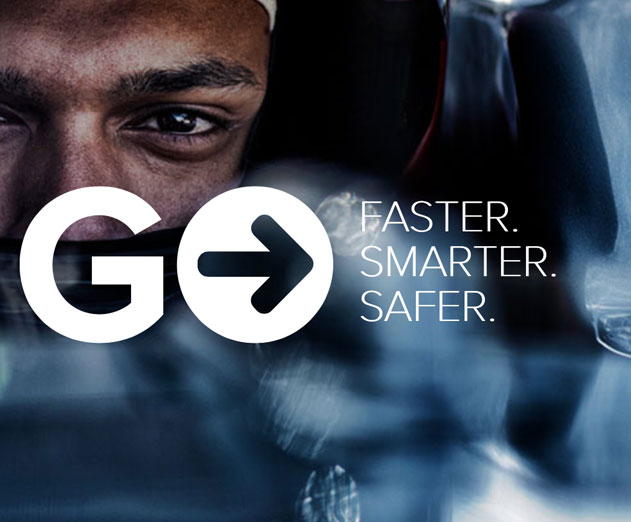 F5 Networks kicks off their new Global Campaign
Saturday, February 18, 2017 by Richard Harris

F5 Networks has launched a global brand campaign across an array of channels. The "We Make Apps Go: Faster. Smarter. Safer." campaign takes a content-first approach to reach C-level technology decision makers globally. It represents a strategic shift for F5, which historically has marketed to technical audiences and specifically, network architects. The campaign's conte...
---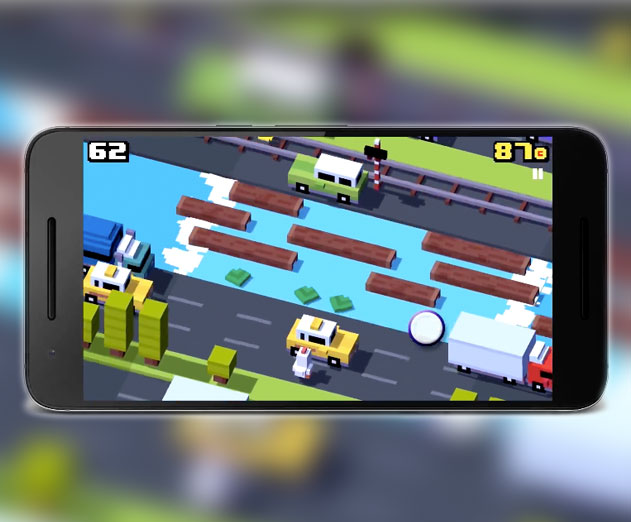 Mobile reward videos showed consistently high eCPM in 2016
Friday, February 17, 2017 by Richard Harris

ironSource has announced the launch of its Industry eCPM Index, an insights engine for tracking regional and global eCPM rates and optimizing mobile app ad campaign effectiveness over time. Ideal for mobile app developers, the ironSource Industry eCPM Index provides insight into app ecosystem advertising performance across region, time of year, geography, ad units, and ...
---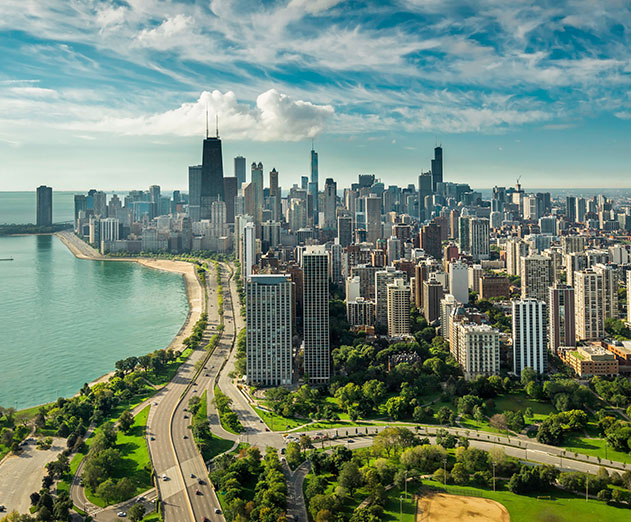 Ogury opens offices in LA and Chicago
Friday, February 17, 2017 by Christian Hargrave

Ogury entered the US market in December 2016 with the launch of its sixth global office in New York, NY. The mobile data specialist's co-founder and CEO USA, Thomas Pasquet, relocated to the city to lead a recruitment drive of top talent to support the company's rapid growth.Integrated within thousands of apps, Ogury's proprietary data collection technology allows it to...
---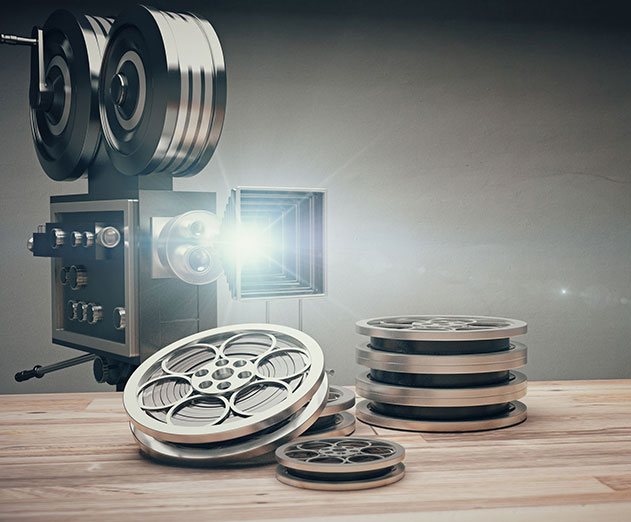 BHD in Vietnam signed with SpotX video inventory platform
Thursday, February 16, 2017 by Christian Hargrave

Vietnamese broadcast and digital video company, BHD, has signed video inventory management platform, SpotX, to power the monetization of its diverse media properties around the globe.As one of the largest media companies in Vietnam, BHD's activities range from production, cinema exhibition, pay TV channels and VOD service. With more than 20 years experience in productio...
---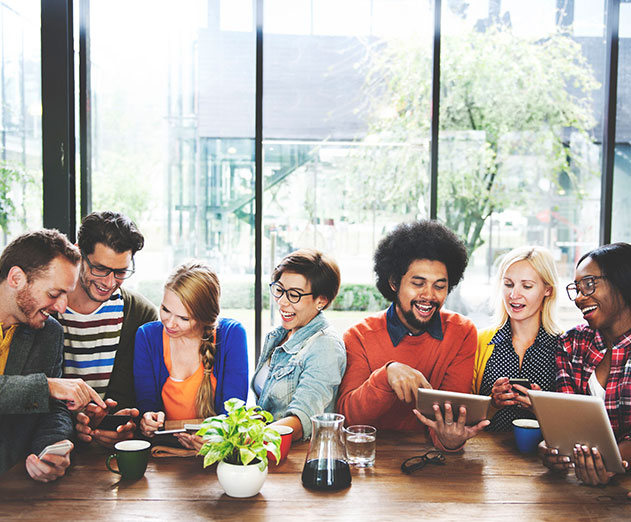 Vungle mobile video ads platform hits $300 million in annual revenue
Wednesday, February 15, 2017 by Richard Harris

Following a year of significant global expansion and customer momentum, Vungle, a marketing platform for in-app video ads, has announced record company growth, reaching a $300 million annual revenue run rate (ARR), a milestone very few companies have reached in the ad-tech industry. The company has also significantly increased adoption of its software development kit (S...
---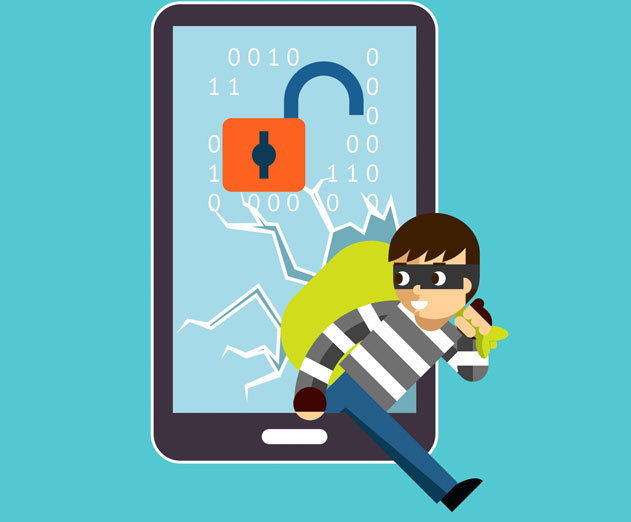 Stopping mobile ad fraud
Sunday, February 12, 2017 by Richard Harris

ClicksMob just released a data report that gives key insights into the $8.2 billion ad fraud problem by analyzing data collected throughout 2016. In the report they address not only the surface problem of the billions of wasted cash but they go on to talk about how all of this fraud is actually tainting a lot of mobile marketing analytics with "dirty data." As...
---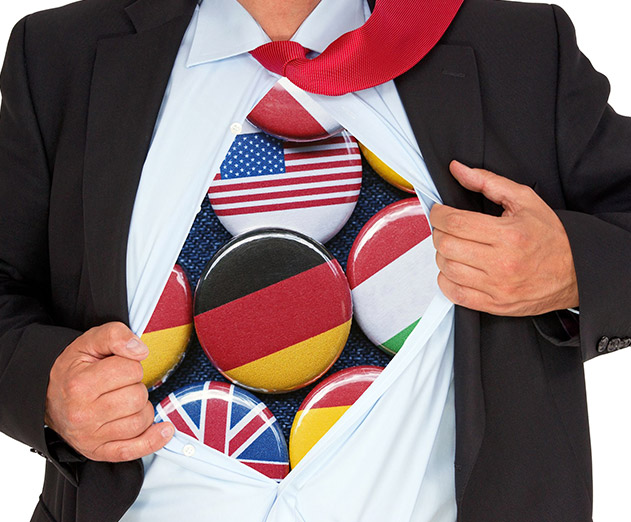 Mobile language localization now available from Smartling
Thursday, February 02, 2017 by Christian Hargrave

Smartling, a global language translation and content localization solutions company, has announced the widespread availability of its proprietary Mobile Delivery Network, building on the company's comprehensive Mobile Localization Solution. The Smartling Mobile Delivery Network solves what traditionally has been a problematic interdependency between mobile app rele...
---
Cloudflare makes online ads 5x faster, safer with Firebolt
Wednesday, February 01, 2017 by Richard Harris

Cloudflare, an internet performance and security company, has announced Firebolt, a solution that speeds up and secures ad delivery. Firebolt enables ad networks to improve the ad viewing experience for increased conversions and helps publishers monetize their online content.Web ads are often slow and unsafe, an undesirable experience that drives users to download ad bl...
---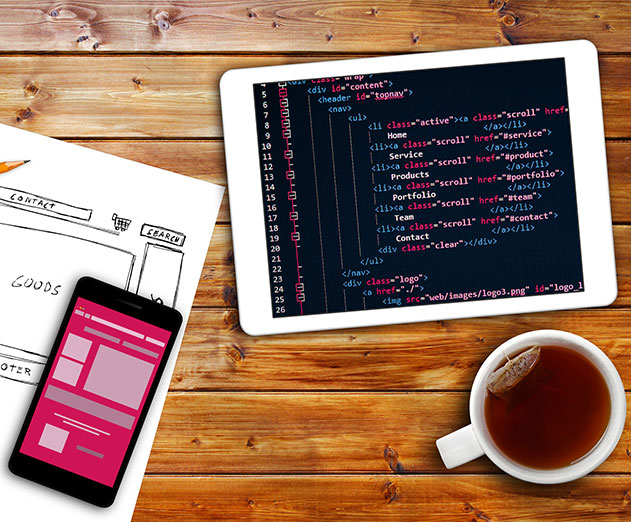 Sencha Test 2.0 launches for comprehensive testing of Ext JS apps
Wednesday, February 01, 2017 by Christian Hargrave

Organizations are under increasing pressure to deliver applications to market quickly without compromising quality. With competition only growing more fierce by the day, the necessity for expedients that help produce well written programs is apparent. But lets be honest, there are a lot of hurdles to jump to get the best possible ROI. Perhaps most important of these hur...
---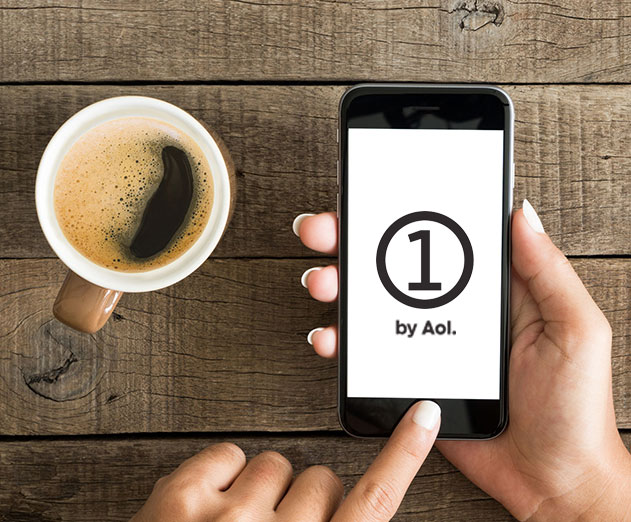 ONE by AOL: Mobile: Self-serve capabilities for mobile SSP
Wednesday, January 25, 2017 by Richard Harris

AOL has announced new self-serve capabilities for its programmatic mobile supply-side platform, ONE by AOL: Mobile (ONE), which launched in 2016. The new self-serve functionality meets the monetization needs of mobile-first app developers and publishers by maximizing mobile ad inventory and providing complete transparency and control. Through the platform, app economy p...
---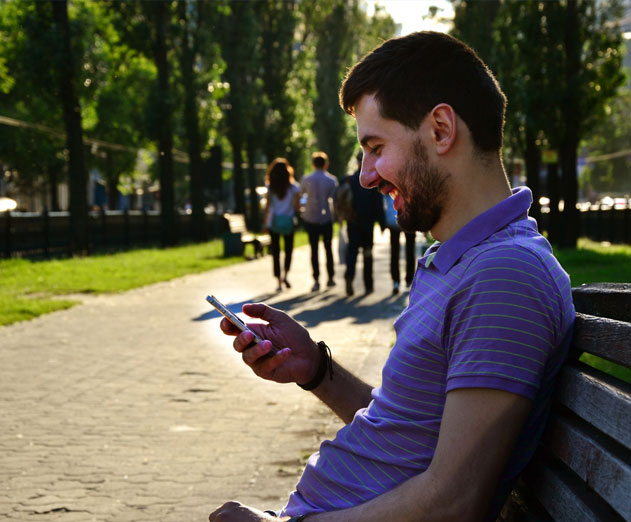 Mobile gamers mindsets, motivations, and behaviors revealed
Thursday, January 19, 2017 by Richard Harris

Playing mobile games makes people happier than using social networking apps says TapJoy in a new report.Tapjoy released the findings of in-depth research it conducted to understand the mindset, motivations and behaviors of today's mobile gamers. Designed to shed light on this massive and desirable consumer audience for brand advertisers, the report is the first of its k...
---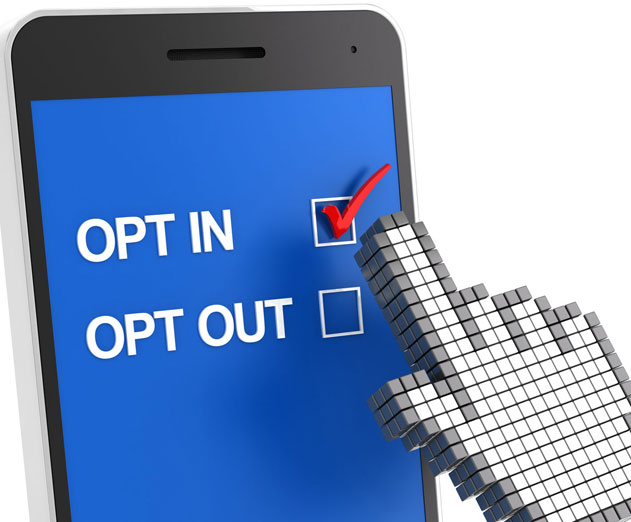 New study finds consumers prefer opting-in to mobile ads
Wednesday, January 18, 2017 by Richard Harris

Nielsen Media Labs study commissioned by Jun Group finds opt-in mobile advertising preferred nearly 2-1 over other formats; Nielsen Digital Brand Effect study shows opt-in mobile advertising delivers a significant lift in brand awareness and purchase intent.Findings from a new Nielsen Media Labs study commissioned by Jun Group found that consumers prefer opt-in mobile a...
---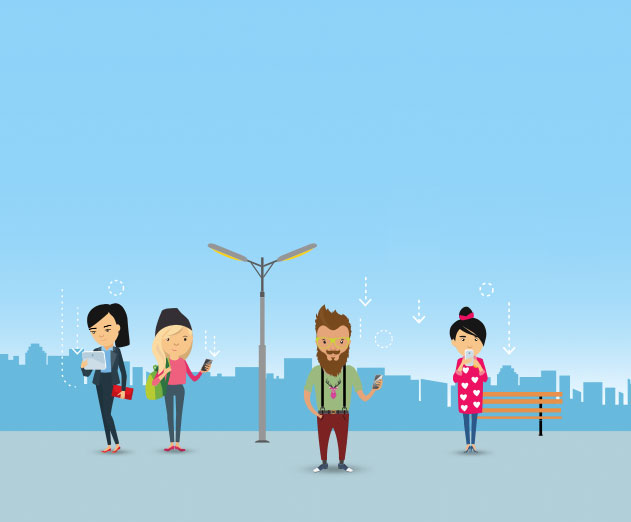 AppsFlyer raises $56 million to advance mobile marketing measurement
Tuesday, January 17, 2017 by Christian Hargrave

AppsFlyer has raised an additional $56 million in Series C financing, bringing its total funding to $84 million. Having grown revenues by 500% and staff from 40 to 240 people across 12 global offices in two years, the company will invest in the enhancement of its products to help even more marketers measure every engagement with their target audiences. The round wa...
---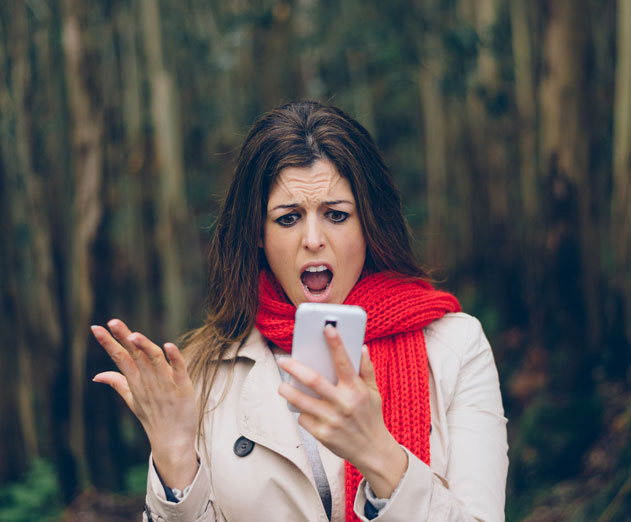 Check intrusive ads at the door: How app marketers can use native
Monday, January 16, 2017 by Barak Aviad

The mobile app space isn't an easy place to be these days. With more and more apps filling the stores, it's getting harder to find consumers to download your app – and even more challenging to retain them. App marketers are struggling to drive downloads from traditional display advertising with paltry results and budgets are wasted on impressions that yield no...
---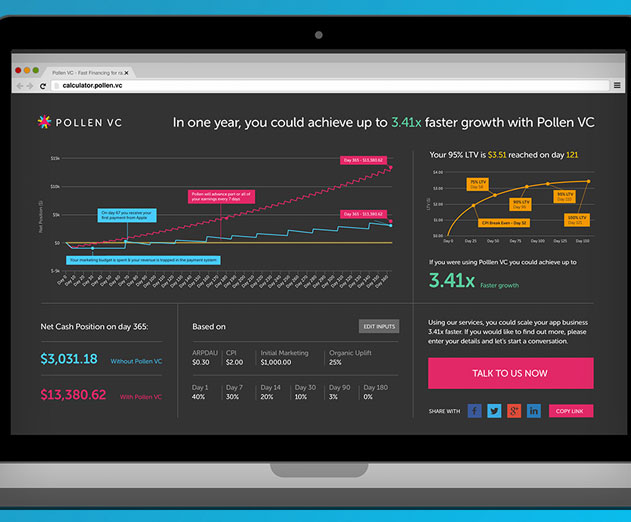 New tool for app developers forecasts how much revenue you can earn
Monday, January 16, 2017 by Richard Harris

New tool from Pollen VC, forecasts how much a mobile app can make over it's lifetime.While app developers and marketers understand that Lifetime Value (LTV) - the total revenue generated by a user from the time they download the app until they abandon it - is the most important commercial metric , they often struggle because there is also no uniform way to cal...
---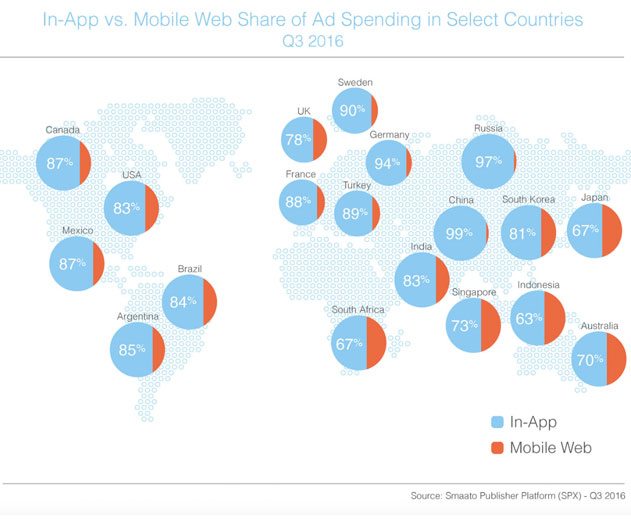 Android ad revenue beats iOS for the first time in new report from Smaato
Thursday, January 12, 2017 by Michael Haynes

As apple cuts iPhone production, Android beats iOS in mobile ad revenue for 1st time.Smaato has released its Q3 2016 Global Trends in Mobile Advertising Report. They analyzed data from billions of mobile ad impressions served on its exchange during the third quarter of 2016 and found the extent to which mobile advertising spend is now heavily weighted toward in-app...
---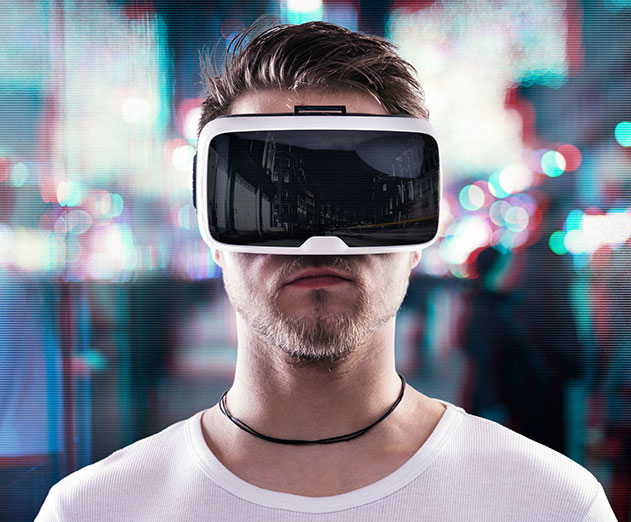 VR gaming growth to explode by 2020
Monday, January 09, 2017 by Richard Harris

Research and Markets has announced the addition of the "Global Virtual Reality in Gaming Market 2016-2020" report to their offering.The report forecasts the global VR in gaming market to grow at a compound annual growth rate(CAGR) of 84.4% during the period 2016-2020.The report covers the present scenario and the growth prospects of the global VR in gaming market for 20...
---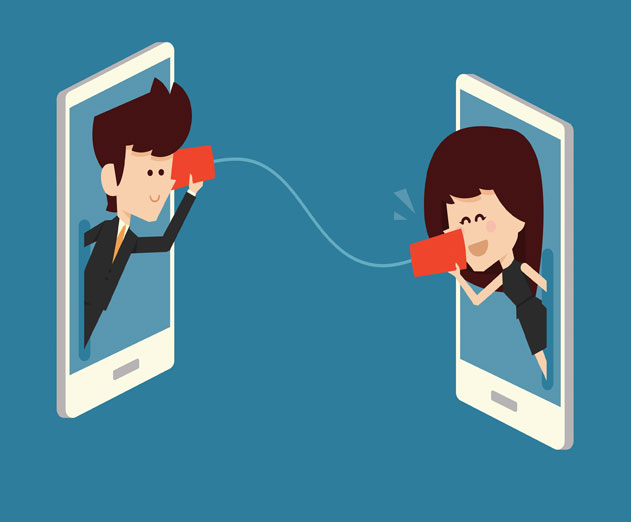 Being smart about competitor mobile ads could increase your eCPM
Monday, January 09, 2017 by Jan Pollack

You've worked hard to build a cool app with great user engagement, and a market for yourself, but you don't want someone else's poor ad or competitive call to action to mess that up, right? This concern causes some developers to keep advertising blacklist settings on auto-pilot, or avoid ads from competitors altogether, but that's a mistake - the odds a...
---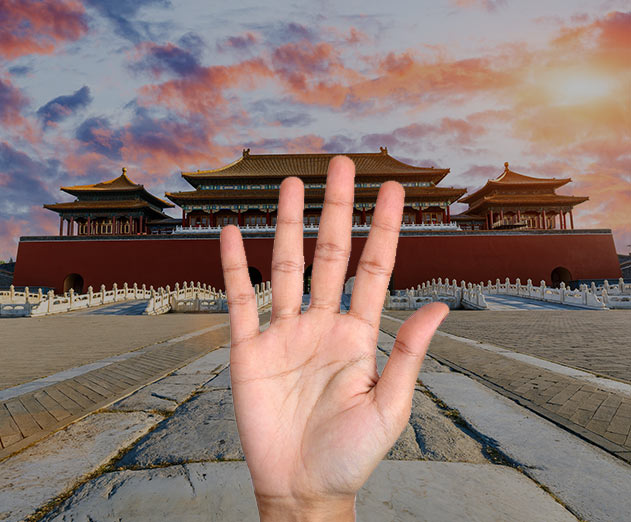 5 tips for selling your app in international markets
Friday, January 06, 2017 by Jim Mansfield

What you should know when publishing an app that is targeted for a country outside of the United States.Apps are about as global as the Internet itself, and any successful app developer is smart to look beyond borders for new growth. After all, developers are always on the lookout for new users, particularly high quality and engaged users. They're also trying to scale t...
---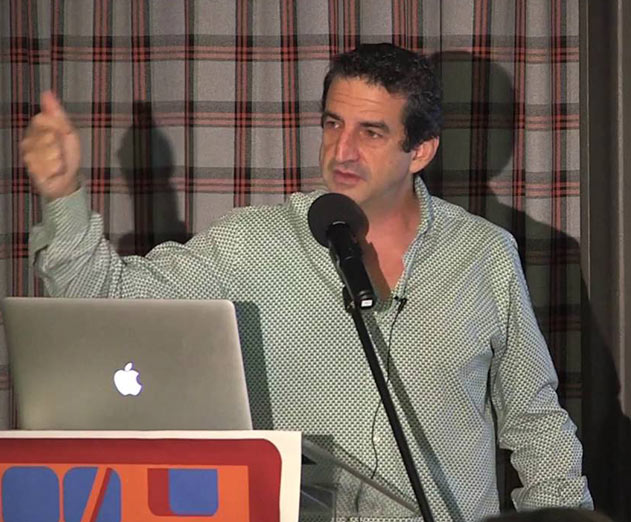 Artificial Intelligence: 5 key attributes of all modern AI systems
Thursday, January 05, 2017 by Richard Harris

What are the common attributes that all modern Artificial Intelligence systems share? Former NASA Deputy Chief of AI at the Ames Research Center, Monte Zweben tells us. A technology industry veteran, Monte Zweben's early career was spent with the NASA Ames Research Center as the Deputy Chief of the Artificial Intelligence Branch, where he won the prestigio...
---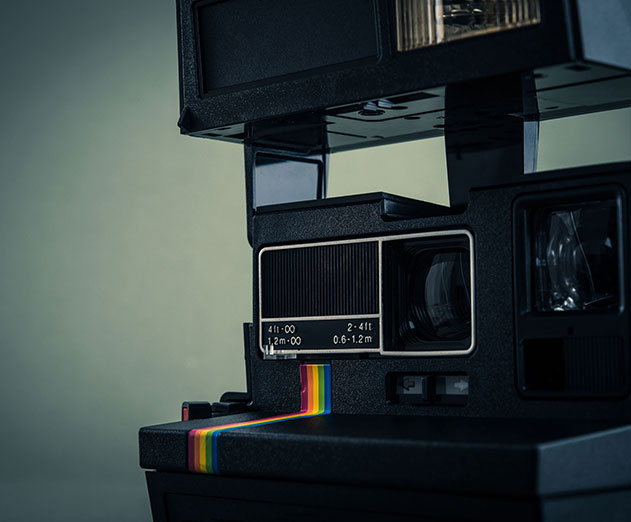 The Polaroid Wall app launches with over 2500 photos from the early days
Wednesday, January 04, 2017 by Richard Harris

IPA, The Editing House has announced the release of The Polaroid Wall as an app for iPhones and iPads showcasing its collection of 2,620 Polaroids photos from the early days of video.For 18 years, IPA was the finishing house of choice for Chicago's independent film and video community, the video equivalent of Chess Records for a budding group of independent filmmakers, ...
---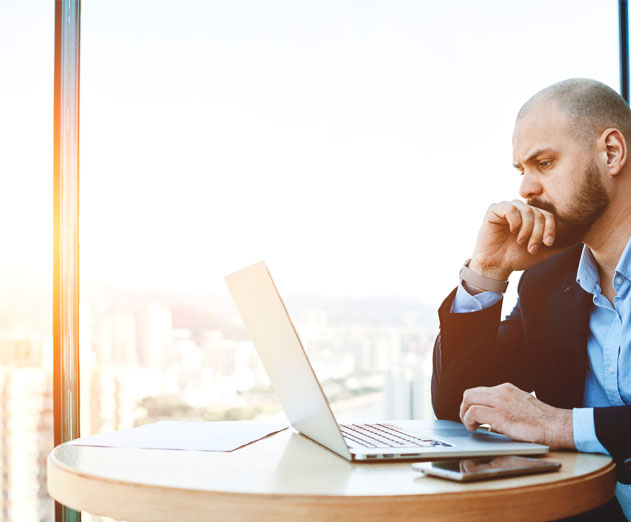 Enterprise mobile demand will outstrip IT's capacity to deliver in 2017
Monday, December 26, 2016 by Richard Harris

Editors note: 2017 predictions from Yuval Scarlat, CEO and Co-Founder, CaprizaA shortage of mobile developers and designers spawns a wave of mobile "citizen developers." Demand for enterprise mobile apps continues to surge, and analyst firms like Gartner have predicted that enterprise mobile demand will outstrip IT's capacity to deliver by a factor of 5 through 2018. Mo...
---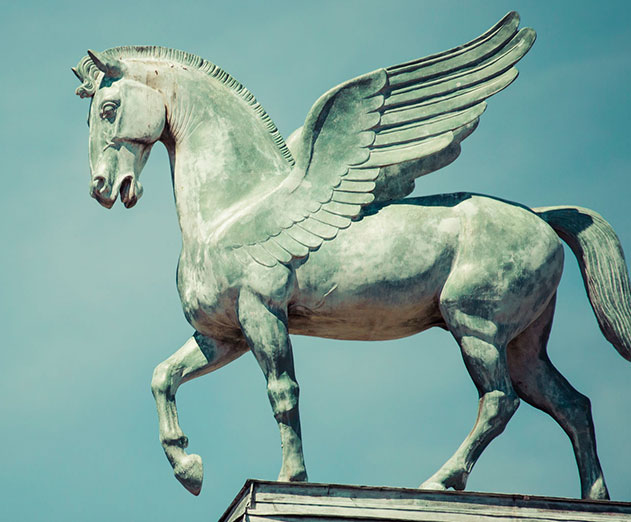 Pegasus Network Inc launches WeShare WiFi SDK
Wednesday, December 21, 2016 by Richard Harris

As advertising space becomes more and more saturated with content, a glaring problem emerges from the success. User's are becoming more and more inundated with streams of traditional advertising causing them to become increasingly desensitized to the messages being conveyed. This drop in interactivity can cause a drag on user acquisition costs and retention rates in the...
---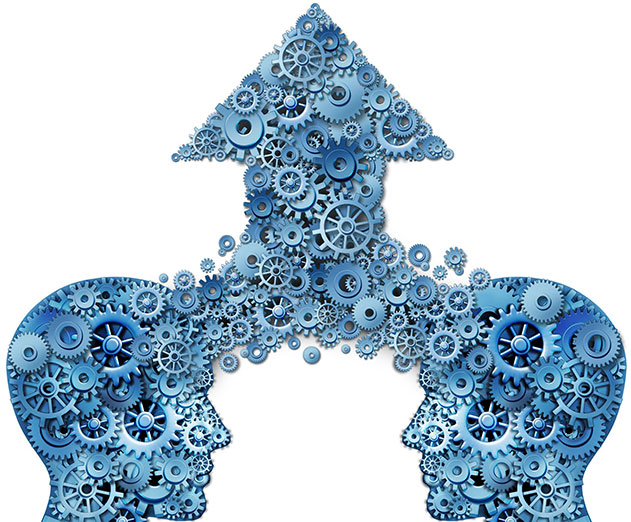 Mobiquity and Insert come together to help with in-app engagement
Wednesday, December 21, 2016 by Christian Hargrave

Mobiquity and Insert just formed a new partnership to deliver real-time, in-app personalization to mobile users. The partnership brings together Mobiquity's end-to-end mobile services with Insert's technology for rapidly deploying in-app engagement features, allowing app owners and mobile marketers to develop more meaningful customer relationships.As enterprise brands i...
---
Pyze is leveling the playing field so mobile and web app publishers can compete
Thursday, December 15, 2016 by Richard Harris

While mobile channels constituted over $1 billion in 2016 Black Friday retail sales and web channels over double this amount in revenue, one company looks to aide users in harnessing that market potential in a whole new way.Pyze is an intelligence and marketing platform that enables mobile and web app publishers the ability to organically grow users by automating and pe...
---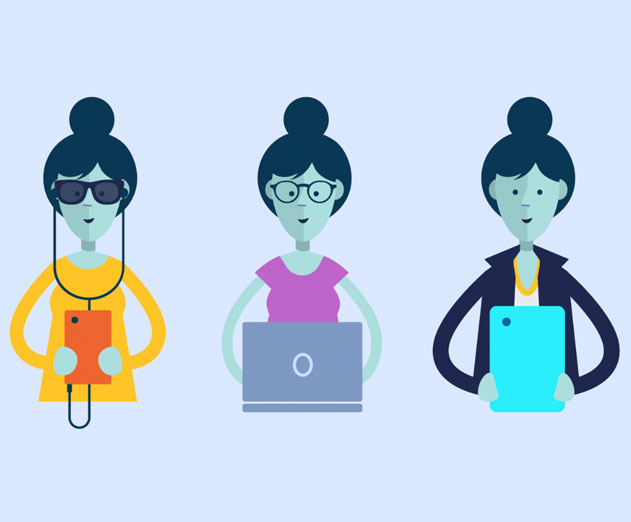 Top 3 ways to grow your audience with Facebook Analytics for Apps
Thursday, December 15, 2016 by Josh Twist

We live in a digital world. We shop on our desktop computers, browse the web on tablets, play games on mobile, and interact with bots. We're always on the go—at work, at home, even on vacation. That means your ideal audience is out there, waiting to discover and enjoy your app and website or get in touch with you through your bot. To build gre...
---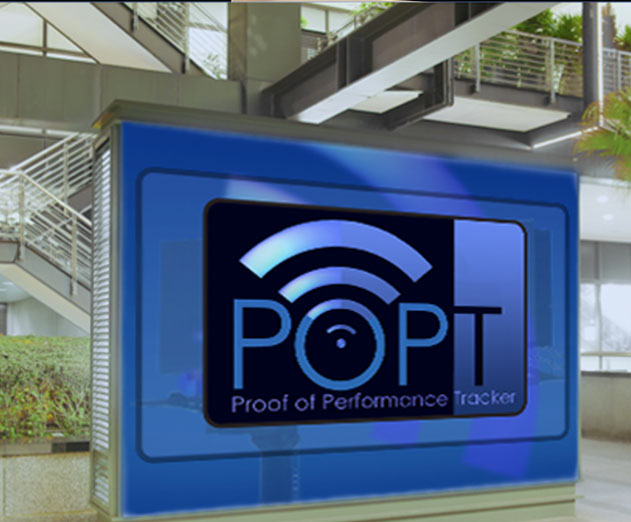 POP Tracker launches their newest POP platform
Tuesday, December 13, 2016 by Richard Harris

POP Tracker (POPT), a supplier of 3rd party proof of performance solutions, has announced the launch of its latest Proof of Performance platform delivering expanded analytics and greater autonomy to advertisers and their agencies.Their new interface has been designed to reflect the changing work habits of the industry. In addition to a responsive design allowing users t...
---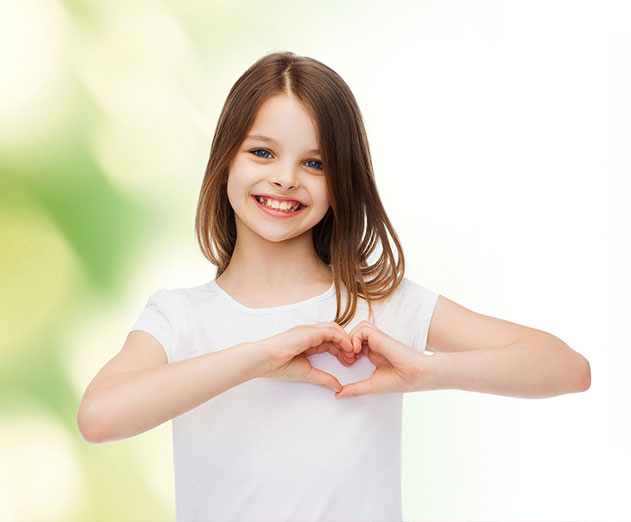 Sean Carron tells us about Team Smiles and Happiness-as-a-Service
Monday, December 12, 2016 by Richard Harris

Happiness-as-a-Service is an application that allows kids awaiting a transplant, or those who received a transplant, to request a wish, and then connects them with benefactors who can fund their wishes. It enables users to nominate a critically ill child, see a child's wish in their local community, and donate - among other features. The users can create &ld...
---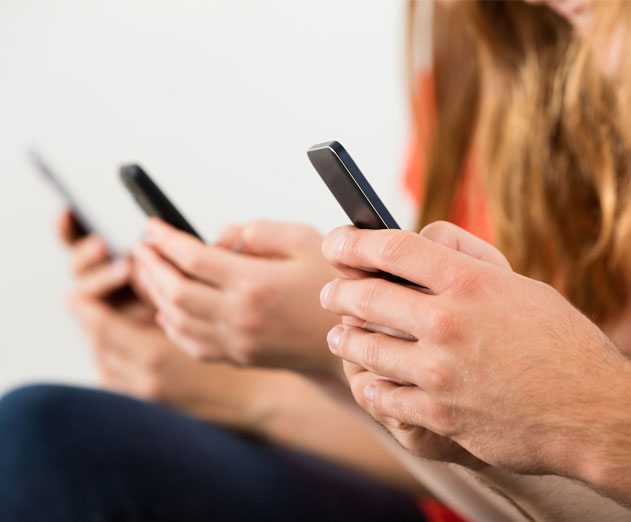 Latest MPP Global partnership to help publishers reach and retain audiences
Monday, December 12, 2016 by Michael Haynes

MPP Global just announced its partnership with Lineup Systems. Through this partnership, Lineup's AdPoint product will be integrated with MPP Global's eSuite. By integrating the two platforms, Lineup customers will be able to take advantage of MPP Global's secure transaction processing capabilities, ensuring that a publisher's customer can pay in any currency, usi...
---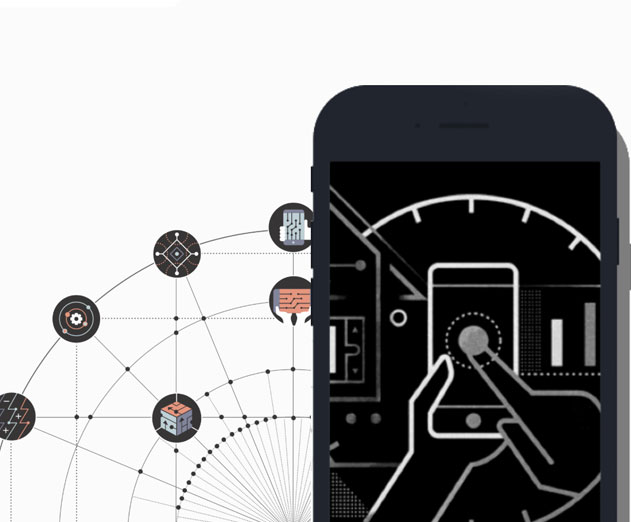 Native mobile ads outperform all other mobile ad units says new report
Saturday, December 10, 2016 by Christian Hargrave

YouAppi has released research findings based on hundreds of mobile user acquisition campaigns in 2016, proving that native mobile user acquisition ads outperform, and more importantly, convert better than other mobile ad units.Despite the challenges of customizing native ads to match the look and feel of the app or mobile web content in which they appear.Native advertis...
---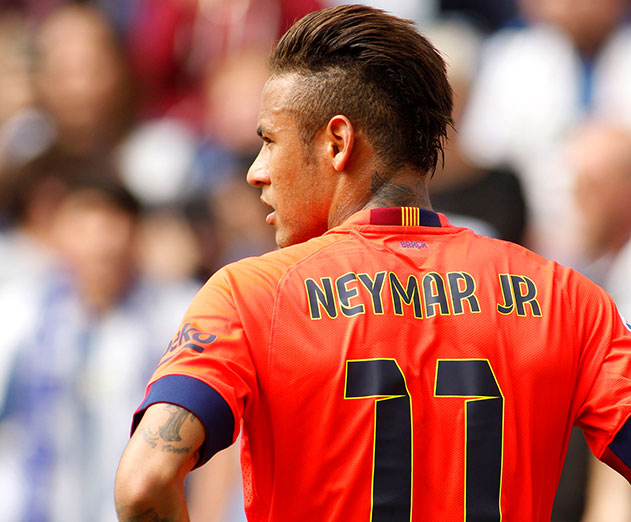 Work out with Neymar Jr. in NABUFIT's latest app update
Thursday, December 08, 2016 by Christian Hargrave

NABUFIT Global Inc. has announced the debut of its workout routines and videos of Neymar Jr. in its app. Additional exercise videos will be released throughout calendar 2017. Also - the Company released its premium version of the app where users can subscribe for 12 months for the price of 8 months. They are expanding their business model from subscription to include ad...
---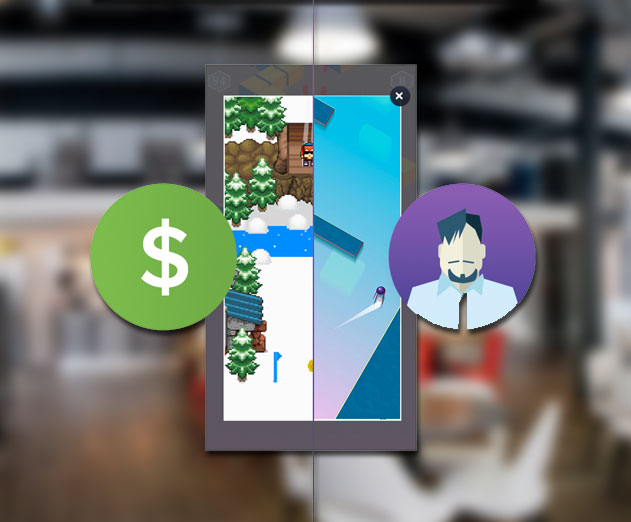 Tapdaq launches ad mediation layer so developers can earn more revenue
Tuesday, December 06, 2016 by Christian Hargrave

Tapdaq has launched its unbiased ad mediation platform to help mobile developers earn as much revenue as possible through their in-app advertising. The company, which also enables mobile developers to grow and retain their app's user base through efficient cross-promotion, is shaking up an industry it says is riddled with problems.A good ad mediation platform makes mone...
---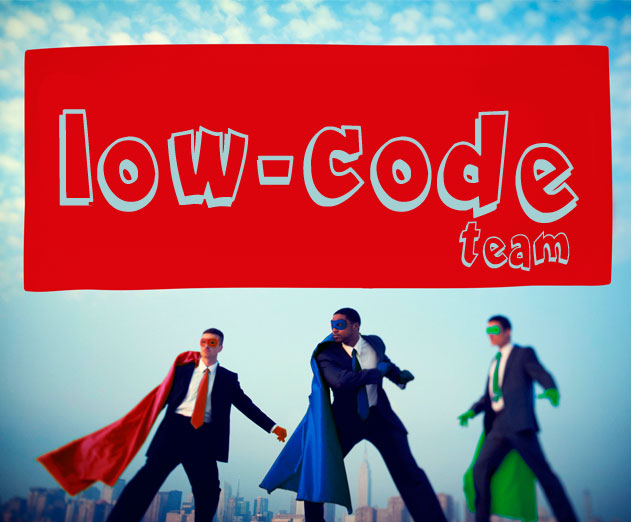 3 reasons low code software is helping IT departments be superheroes
Thursday, December 01, 2016 by Eduardo Cruz

Although we've long since entered the digital age, many organizations remain saddled with legacy IT systems, unable to keep up with the growing and ever-changing demands of the business. Not only that, with resources stretched, many IT departments are left with no choice but to prioritize day-to-day management over business innovation. And yet despite considerable chall...
---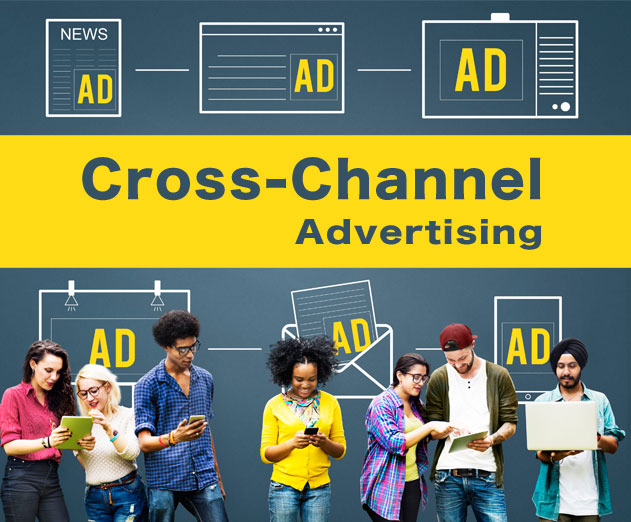 Cross channel game advertising and the holistic approach
Thursday, December 01, 2016 by Richard Harris

Surprisingly for a mobile-centric world and an industry dominated by mobile games, game marketers are still spending a hefty amount of marketing dollars on television ads. TV isn't dead yet, but 'cord-cutting' is a phenomenon among the millennial generation that can't be denied. For those still tuned in to TV programming, their attention is increasingly divided bet...
---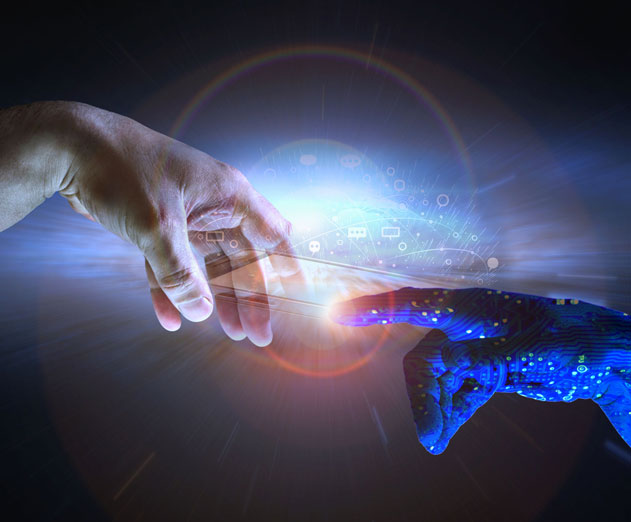 Artificial intelligence and app development
Tuesday, November 29, 2016 by Richard Harris

The growth of artificial intelligence and machine learning is driving a whole new class of application possibilities. From chatbots to predictive analytics and more, developers and businesses as a whole should explore ways to utilize their customer and business data to deliver better customer service, new products and reimagine their processes. What went wrong...
---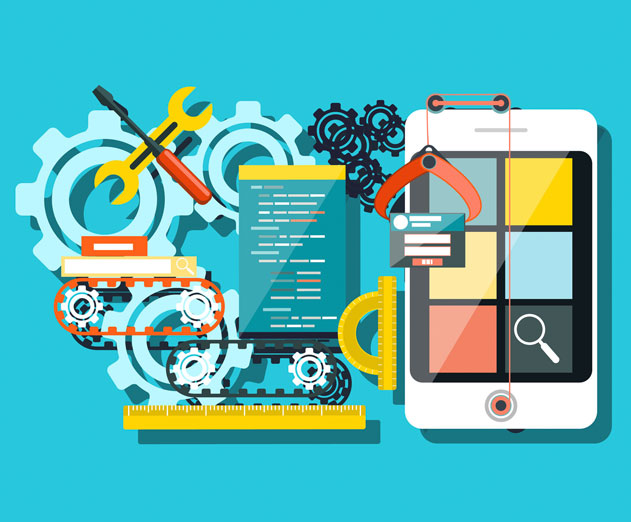 Tenjin just updated it's platform so you can help yourself to analytics, attribution, and aggregation
Monday, November 28, 2016 by Michael Haynes

Tenjin has introduced significant enhancements to its platform enabling app developers to implement mobile analytics, attribution and ad network data aggregation as a full-featured self-service solution. Starting today, app developers of any size can get up and running with Tenjin in minutes and immediately begin tracking, analyzing and optimizing their app ma...
---
Hersch Games opens up about EyeCons
Wednesday, November 23, 2016 by Richard Harris

EyeCons is a new platform that enables brands, businesses, events and venues to promote themselves and their affiliated sponsors through an interactive digital experience that gives users the opportunity to win offline prizes as they play. The platform enables brands to identify unique content and prize opportunities customized for each player while on the backend,...
---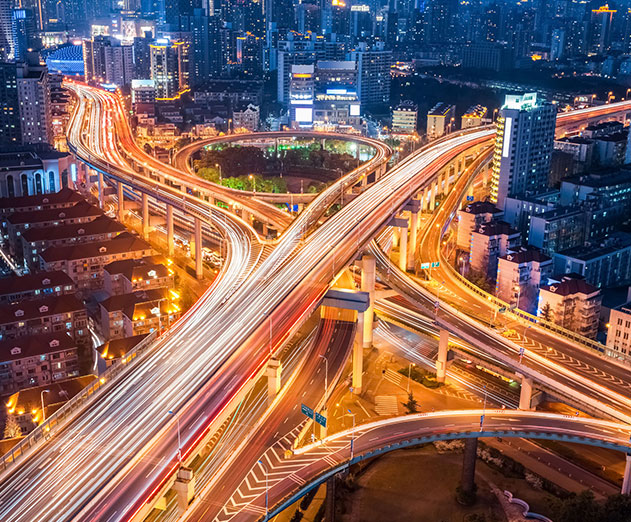 2017 looks to be the year to make make money with transportation apps
Wednesday, November 09, 2016 by Michael Haynes

Proxbook has released its Q3 2016 Proxbook Report, which has aggregated information from more than 350 Proximity Solution Providers and reveals latest trends, facts and figures from the global proximity industry as well as the growth and opportunity for proximity marketing in the transportation industry including airports and ground mass transit. This is the 6th edition...
---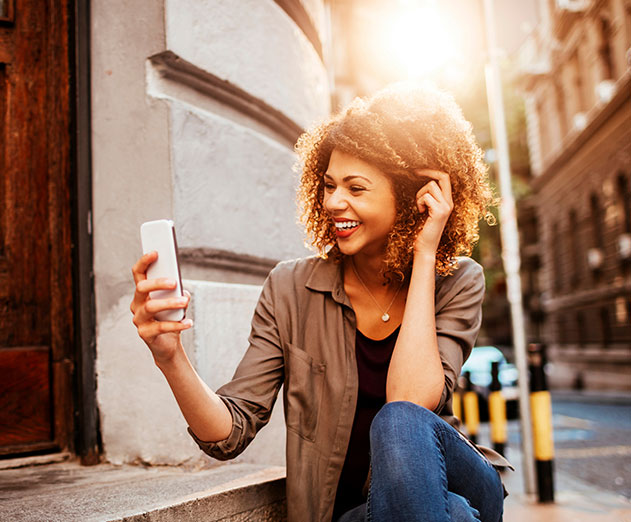 Vungle announces Dynamic Templates
Thursday, November 03, 2016 by Richard Harris

Video ads are an effective way to drive revenue for a mobile app. But, keeping users happy is equally as important, as the number of active users an app has is directly tied to a developer's ability to monetize. Low quality, poorly designed video ads that don't perform have no place in an app but, unfortunately, they are all too common. eCPM suffers if video ads consist...
---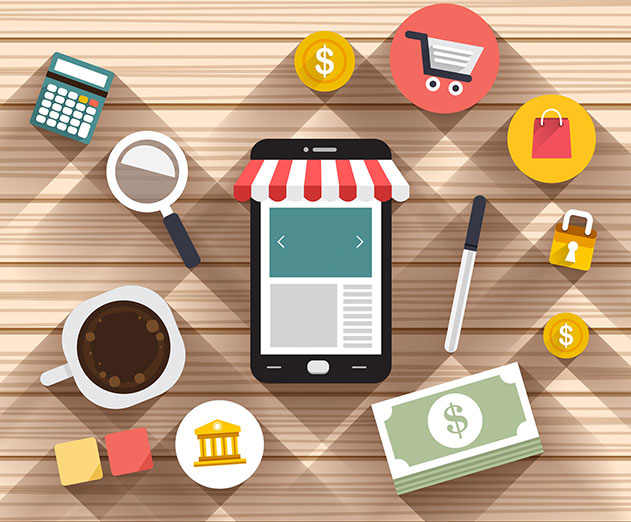 Ad Mediation: The questions you should be asking
Tuesday, November 01, 2016 by Dominic Bracher

App advertising revenue is predicted to hit nearly $16 billion by 2017 in the US alone. This number is so significant that many top publishers focus their entire monetization strategy around mobile advertising, and are able to exist off the back of this revenue alone.This rapid increase in ad spend has naturally led to a sharp rise in the number of demand sources throug...
---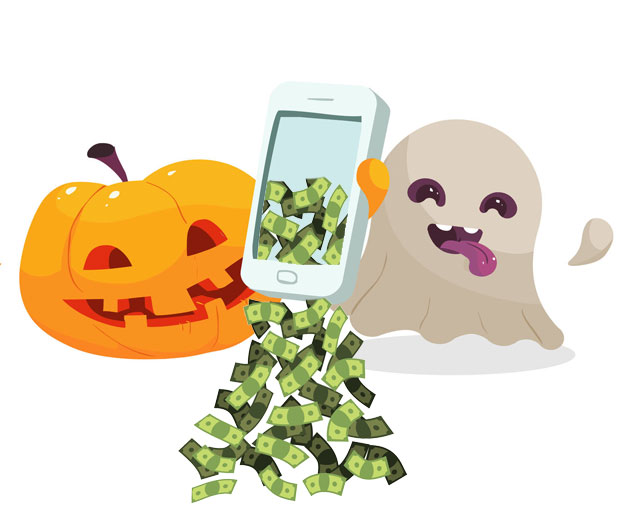 5 app monetization strategies to remember in 2016
Monday, October 31, 2016 by Dickey Singh

Thanks to advances in artificial intelligence, deep learning and user interfaces, our mobile devices are more accessible and user-friendly than ever before. People are downloading more apps and spending more time in those apps. There are now over four million apps in the Apple and Google app stores – Apple received 75,000-80,000 app submissions per month in last few mon...
---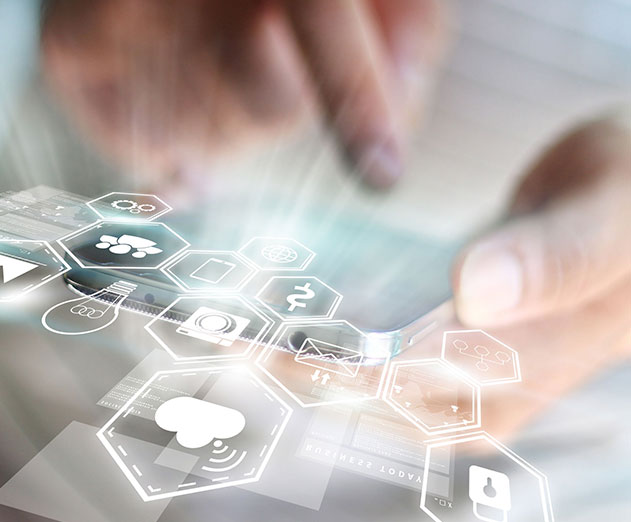 From installs to value: three trends in the age of app marketing
Thursday, October 20, 2016 by Brendon Kraham

Mobile apps are ubiquitous. We live in a world where there are over four million apps to choose from and where attention spans are shorter than ever before. As a result, it is becoming increasingly more important for marketers to understand the critical moments of engagement that are happening in the palms of users' hands.Over the past decade, app developers banked on t...
---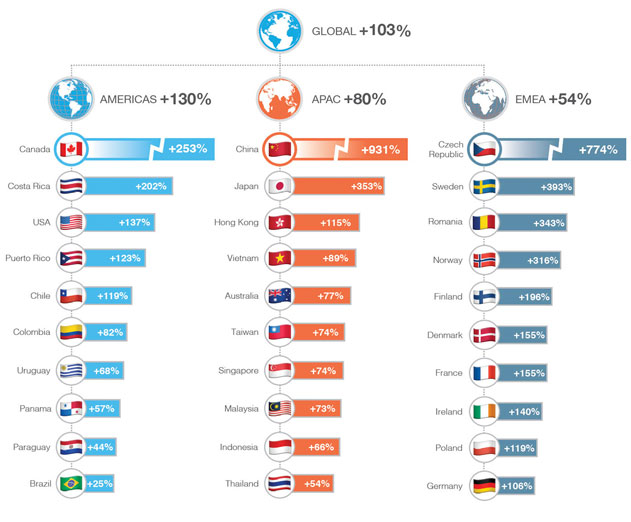 Mobile ad spending still on the rise says new Smaato report
Thursday, October 20, 2016 by Richard Harris

Smaato just published its quarterly Global Trends in Mobile Advertising Report. The report offers key insights and trends geared toward mobile advertisers and developers, which helps them make smarter decisions when building out their monetization strategies. Smaato's platform receives over 300 billion ad impressions each month, which are auctioned through a networ...
---
AdTrial: The new playable ad format from Playdigious
Wednesday, October 19, 2016 by Richard Harris

Playdigious, has announced "AdTrial," a new mobile ad platform that allows gamers to play short game demos, directly in mobile advertisements, without the need to download a game. The content delivered via AdTrial provides a true gaming experience that allows gamers to have a new level of "pre-download" interaction never experienced before at this scale. Equally, ...
---
How Emotion AI is becoming a real opportunity for developers
Tuesday, October 18, 2016 by Richard Harris

We recently spoke with emotion artificial intelligence (AI) company, Affectiva, about how Emotion AI is emerging as a new opportunity for developers. Affectiva recently announced that its emotion recognition SDK has been integrated with Unity. Developers in a range of industries from gaming, education, robotics and healthcare, to experiential marketing and more ar...
---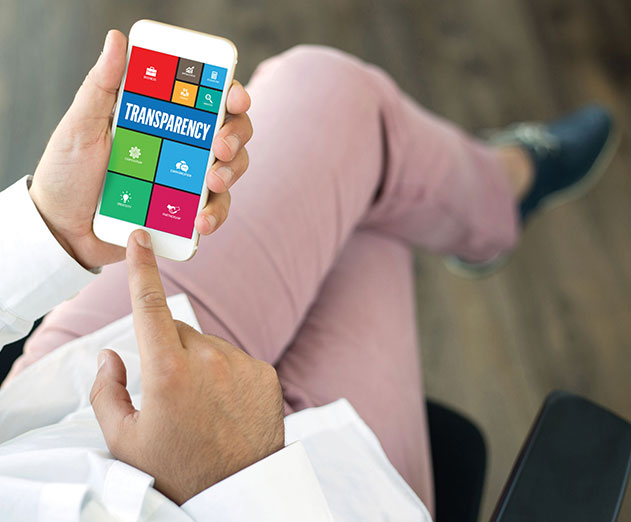 Pixalate and Beachfront bring transparency to mobile world
Wednesday, October 12, 2016 by Richard Harris

Beachfront Media has announced an extensive partnership with Pixalate Inc. to utilize existing technologies for a safer experience in the mobile world. The deal will bring better transparency to the Beachfront supply-side platform (SSP) that processes more than 50 billion mobile video ad requests each month. The partnership leverages Pixalate's fraud detection capabilit...
---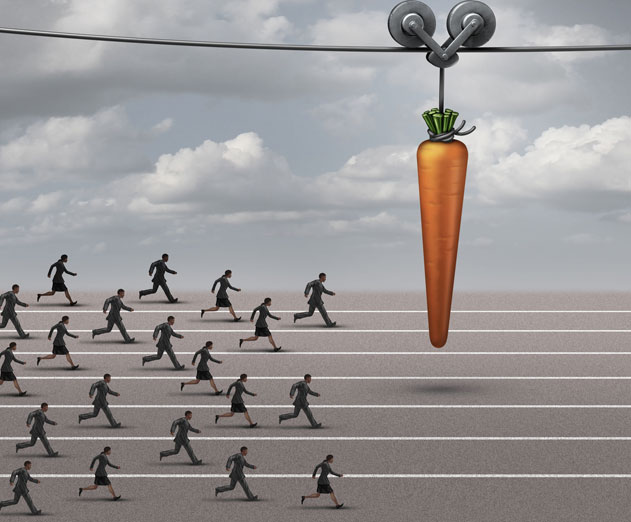 How to attract more premium brands to in-app programmatic advertising
Thursday, October 06, 2016 by Maggie Mesa

Marketers are finding great success with in-app programmatic advertising - most notably, those pushing app installs - yet many brands are hesitant to invest in the data-driven buys. A lack of education on the incremental value (or even concerns over brand safety) is holding brands back from investing fully in one of the most engaging environments available in advertisin...
---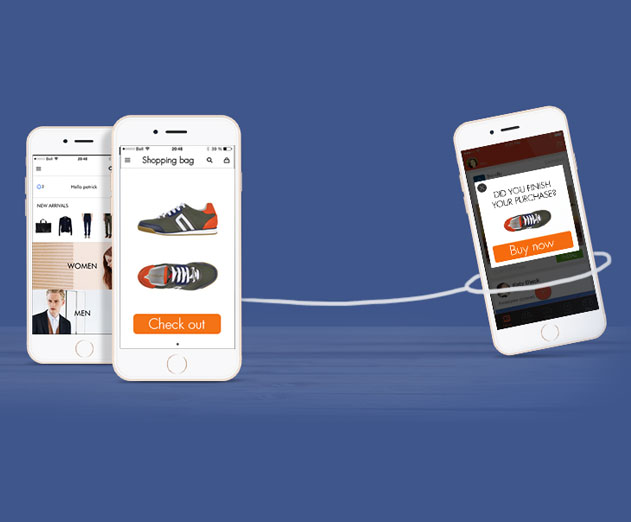 Programmatic and Mobile: Whats to come in 2017
Thursday, October 06, 2016 by Richard Harris

Programmatic and mobile is an ever growing hot topic, Tim Koschella (CEO and Co - Founder of AppLift), has been at the helm of this industry since it began and has seen the state of the mobile industry rapidly transform into rich opportunities for today's marketers. Tim believes that with more than 2 billion smartphones and nearly $400 billion in-mobile-triggered transa...
---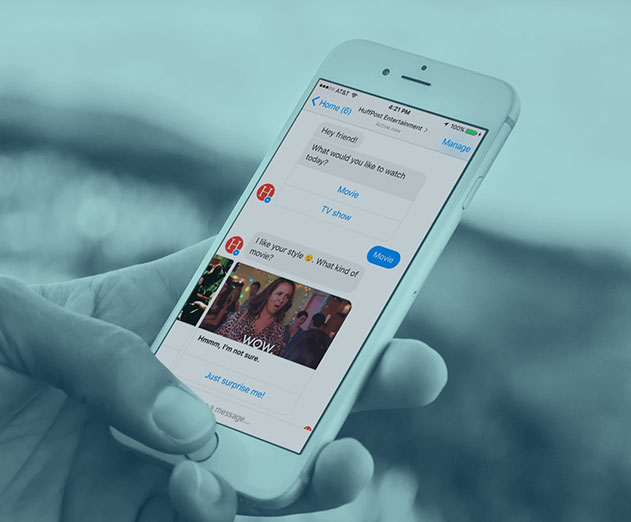 The advantages and disadvantages of chatbots
Tuesday, October 04, 2016 by Richard Harris

Chatbot developers each have their own set of tools that they use to independently develop their products, which has lead to changes across the industry. The key, however, has been chat apps opening their APIs to allow developers build conversational tools. APIs are constantly improving, adding more and more capabilities. For example, Facebook Messenger's last upda...
---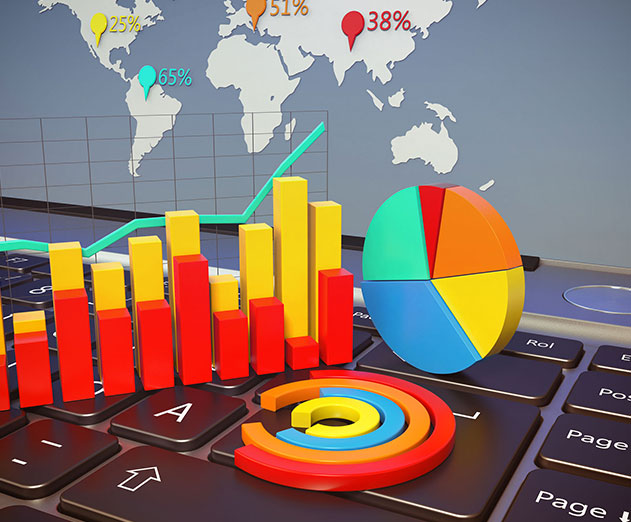 How revenue recycling can help you improve capital and fund growth
Tuesday, October 04, 2016 by Martin Macmillan

Almost all app developers face a common financial challenge: Keeping cash flowing during the time between launch of a new app and payout of revenue by the app stores and platform holders.This period of time is referred to in the app economy as the "funding gap." It's common in many different industries, especially among manufacturers that have to shell out capital to pa...
---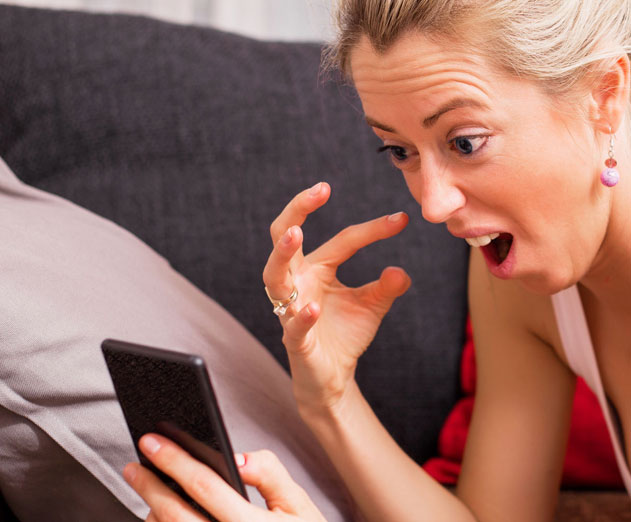 20 percent of mobile app crashes are correlated with a network issue report finds
Monday, October 03, 2016 by Michael Haynes

Apteligent just launched Custom Insights, a new feature that offers customer tools for mobile big data and data science. Apteligent used the feature internally to publish the first of many previously unknown findings in its latest industry report, "Network Crash Edition." The report reveals interactions with cloud services cause a surprisingly high number of crashe...
---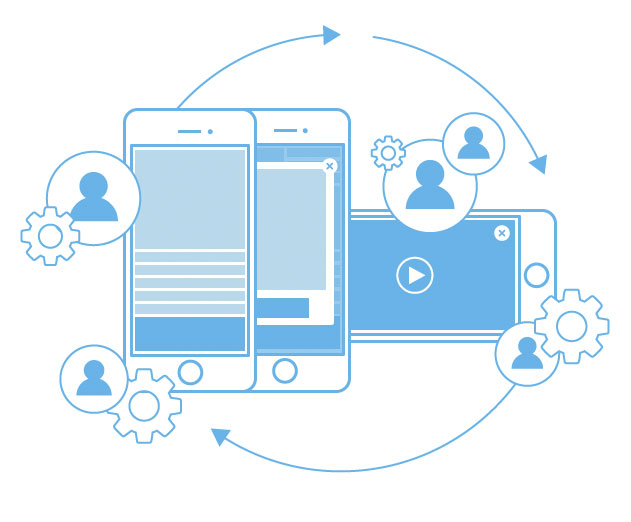 Three ways programmatic is changing mobile app monetization
Monday, October 03, 2016 by Ross Barasch

Earlier last month digital marketers from around the world flocked to Germany for DMEXCO, one of the largest digital marketing events in the world. Traditionally, a buy-side focused show, the event now attracts more developers and publishers as programmatic real time bidding (RTB) is becoming a bigger part of mobile app monetization strategies. In fact, the move towards...
---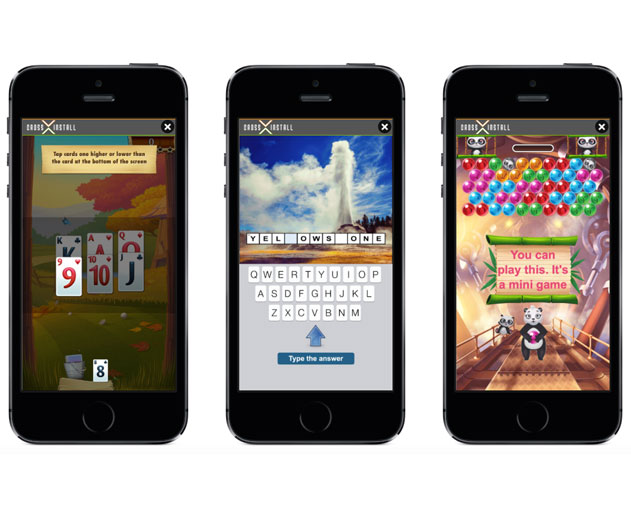 CrossInstall Chats With Us About Playable Ads for Mobile Apps
Wednesday, September 28, 2016 by Richard Harris

We recently had a conversation with Jeff Marshall at CrossInstall to talk about how the company provides a unique approach to mobile advertising. CrossInstall's distinct approach combines the playable mobile ads it creates with a programmatic, performance based bidder to ensure the ads hit the right audience. With clients such as SGN, PuzzleSocial, Big Fish Games, among...
---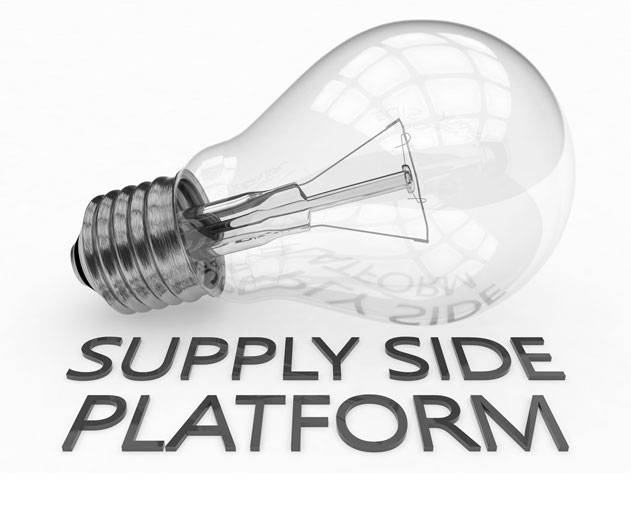 SSPs are NOT dead
Wednesday, September 28, 2016 by Richard Harris

In light of many folks in the industry considering SSP's to be extinct, Andrew Gerhart, COO of AerServ, a mobile-first video mediation platform believes that a full service SSP can offer additional services such as viewability measurement, fraud and ad quality measurement. He contends that many individuals focus on irrational negatives, and ignore the positives SSP's br...
---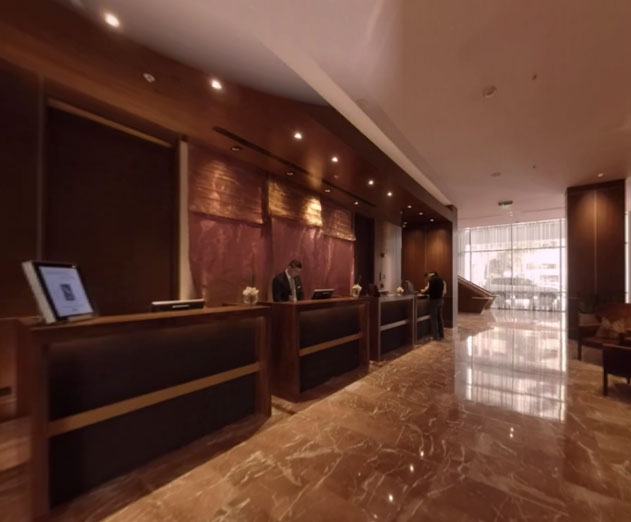 DashBid Launches Multi-platform 360-Degree Video Ad Unit for VR
Tuesday, September 27, 2016 by Richard Harris

DashBid has released DashBid360, the first 360-degree video ad unit that runs on almost all platforms and screens.DashBid360 ads provide immersive, interactive video experiences. Users simply move their mobile device or mouse to view the advertising from every angle.Sales of virtual reality equipment are forecasted to top $1 billion this year and reach $21 billion...
---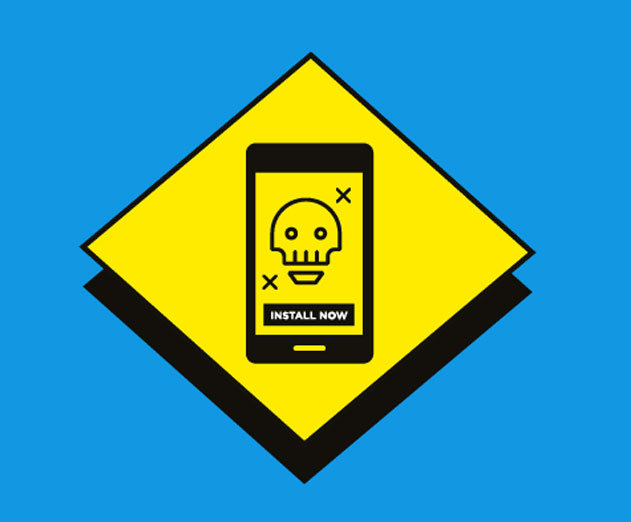 App Marketers Will Lose up to $100 Million in 2016 Because of Fraud
Friday, September 23, 2016 by Richard Harris

AppsFlyer has released new data forecasting that app marketers will lose up to $100 million in 2016 due to mobile app install and engagement advertising fraud - as well as revealing the countries that have the highest rates of this type of ad fraud. The study's findings are based on the company's new anti-fraud technology, called DeviceRank, which also just la...
---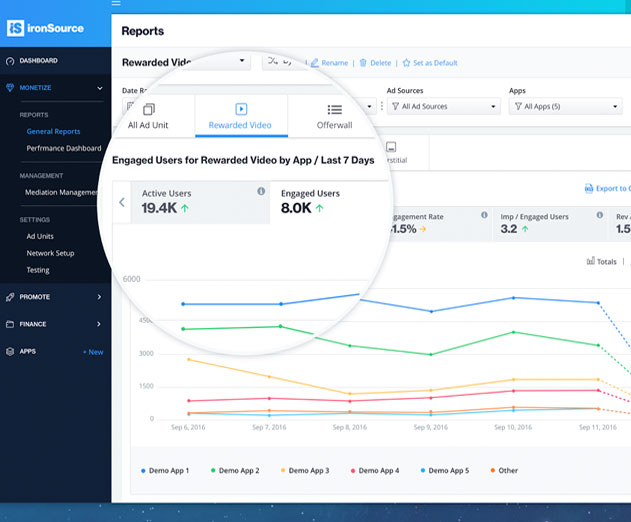 ironSource Launches Ad Engagement Intelligence to Help Improve Engagement
Friday, September 23, 2016 by Richard Harris

ironSource has released a major feature for its Mediation Platform, adding 'User-level Analytics', advanced 'Frequency Capping,' and 'Delivery Pacing' tools to their Ad Placement Technology. Developers will now have the ability to see in-depth user-level ad engagement, and make optimal placement and pacing customizations to impro...
---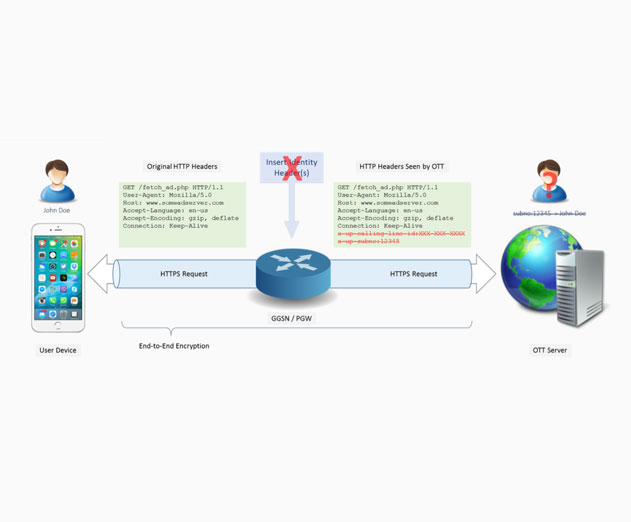 As Apple's Encryption Deadline Looms, Openwave Mobility Launches SmartidM
Wednesday, September 21, 2016 by Christian Hargrave

Openwave Mobility has announced the launch of Smart Identity Manager (SmartidM) for mobile operators to effectively manage their subscribers' data, and launch new services. SmartidM is part of the company's Subscriber Data Management (SDM) portfolio of products. Use cases for SmartidM include centralized ID management for fraud prevention, delivering BingeOn...
---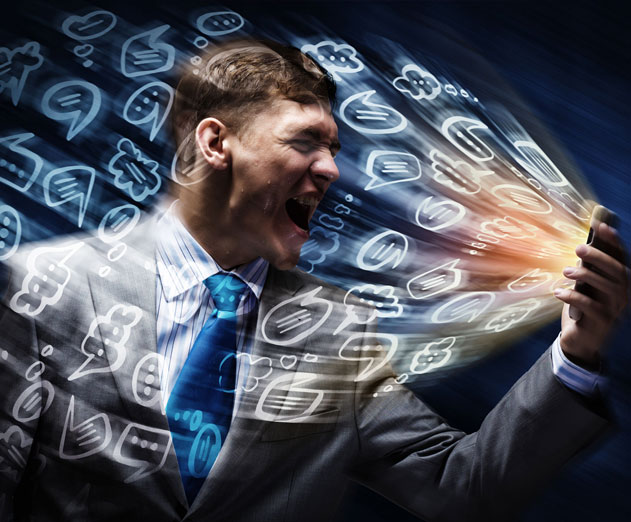 Study: What Americans Hate Most on Their Mobile Device
Wednesday, September 21, 2016 by Richard Harris

There is new research into one of the most hated new annoyances of the Internet— and mobile and it's not Donald Trump or the Kardashians. You know those huge ads that take over the entire screen of your computer or mobile devices? These third party resources are the lifeline for media struggling to stay in the black. A typical web request today can r...
---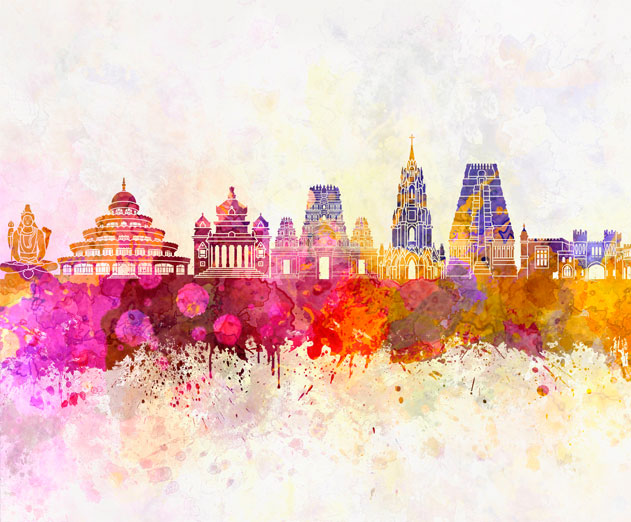 Leadbolt Opens India Office in Bangalore
Monday, September 19, 2016 by Richard Harris

Leadbolt is opening offices in Bangalore (Bangaluru), aka the Silicon Valley of India. Leadbolt's presence in India adds to the company's global footprint with its headquarters in Sydney, Australia and locales in Los Angeles and Beijing. According to research by marketing intelligence firm IDC, India represents rapid growth in the number of smartphone users in the ...
---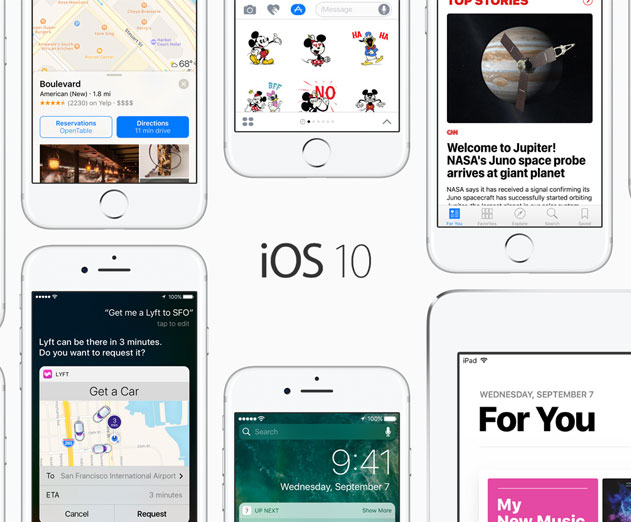 How iOS 10 Is Going to Help App Developers More Than Ever
Tuesday, September 13, 2016 by Greg Cohn

The new Apple upgrade cycle with iOS 10 and the iPhone 7 is an exciting and opportune time for developers, and given what's included in iOS 10, this round is no exception.We tend to think about Apple changes in two categories: first, what exciting and improved experiences can we bring to our users? And second, how can we use these new features to run our business m...
---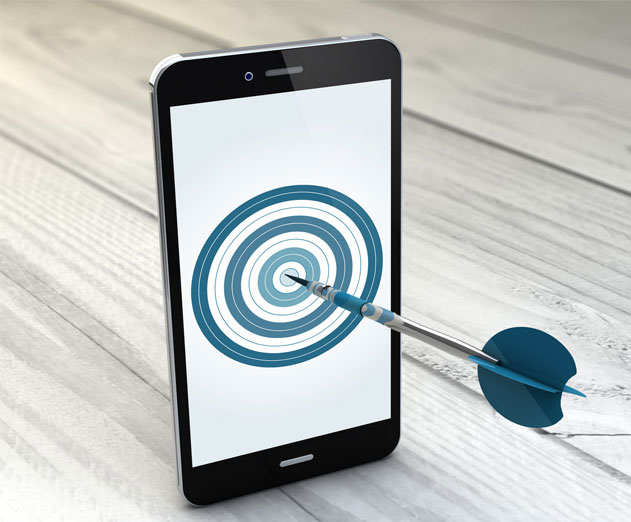 Media Buyers Have a New Option With Matomy's Launch of MyDSP
Wednesday, September 07, 2016 by Richard Harris

Global media company Matomy has announced the launch of myDSP, a smarter self-serve demand side platform with proven global scale designed for media buyers with conversion goals in mind.Matomy developed myDSP over the past year while working closely with Matomy's MobFox DSP media buyers. myDSP combines the superior service, supply, and technology of MobFo...
---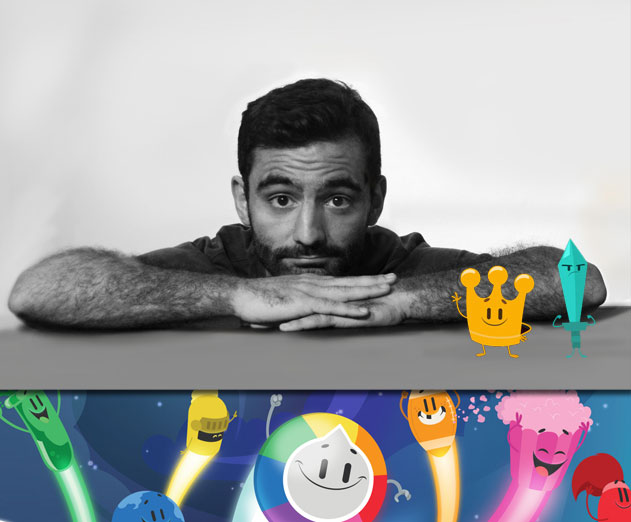 Chatting With the Creator of Trivia Crack About App Success and the Smile Test
Thursday, August 25, 2016 by Richard Harris

We recently sat down with Etermax, the creator of Trivia Crack to get the inside track on their success as a mobile team. Trivia Crack Kingdoms, the sequel to its flagship mobile game, has surged in popularity as the game surpassed seven million downloads across all platforms worldwide. Here's what Maximo Cavazzani, CEO and founder of Etermax had to say. ADM: Who a...
---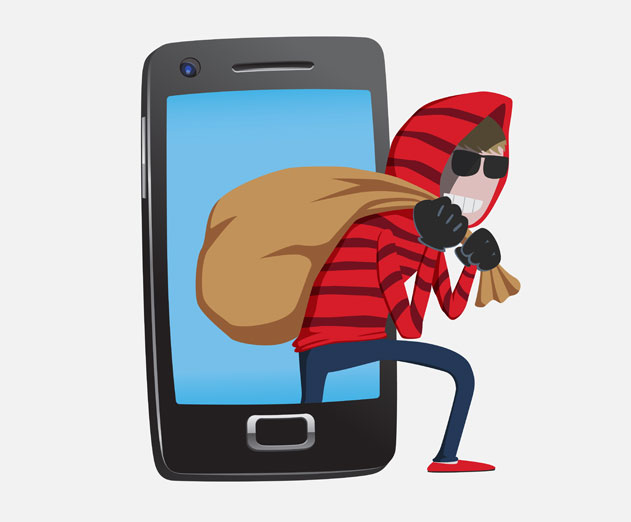 MobFox to Start Using Pixalate Blacklists to Help Mobile Advertisers Against Fraud
Thursday, August 11, 2016 by Richard Harris

MobFox has announced that it will start using Pixalate's IP/User Agent Blacklists to measure fraud type and volume to optimize away from fraudulent traffic. The new IAB-approved Advertising Fraud Protection addition to the MobFox mobile advertising platform will help decrease the chances of ineffective ad spending for mobile and programmatic advertisers using the platfo...
---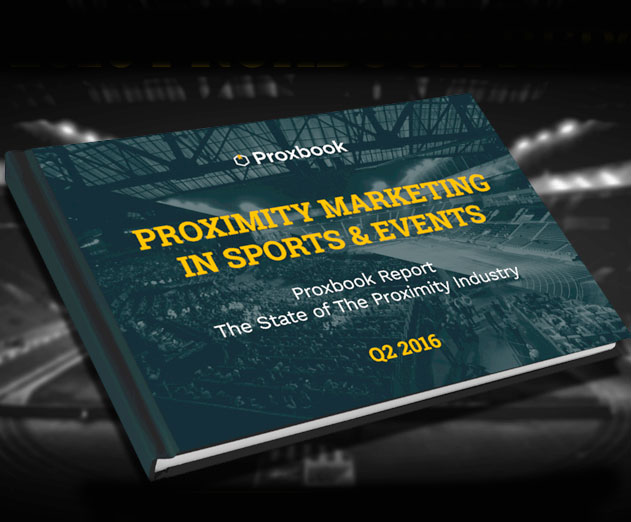 Why Major US Sports Franchises Are Embracing Beacon Technology
Wednesday, August 03, 2016 by Stuart Parkerson

A new report from proximity marketing firm Proxbook titled "Proximity Marketing in Sports & Events - Q2 2016 Report," takes an in-depth look at how the major North American sports leagues and franchises are leveraging location aware technology to increase engagement with fans and expand marketing efforts.According to the report authors, "Beacons and proximity techno...
---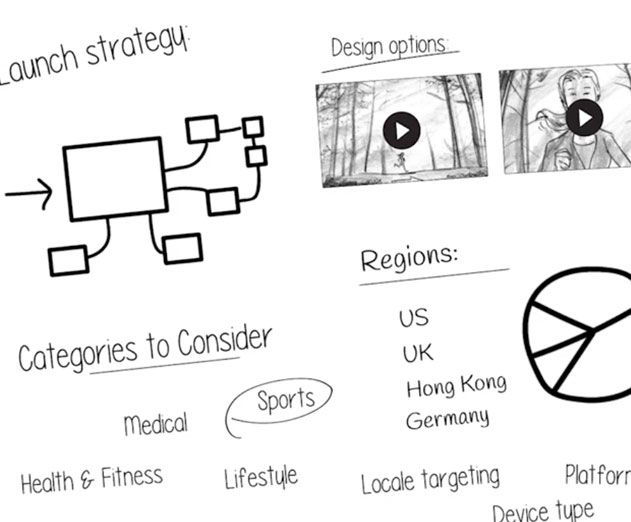 App Annie Launches New App Monetization and Marketing Intelligence Offering
Wednesday, August 03, 2016 by Richard Harris

App Annie has introduced a new Marketing Intelligence offering designed to support app discovery, user acquisition and ad monetization for app publishers. It provides an opportunity to evaluate advertising strategies through understanding of the effectiveness of ad creatives, ad placement and tactics as compared to competitors.Marketing Intelligence is App Annie's lates...
---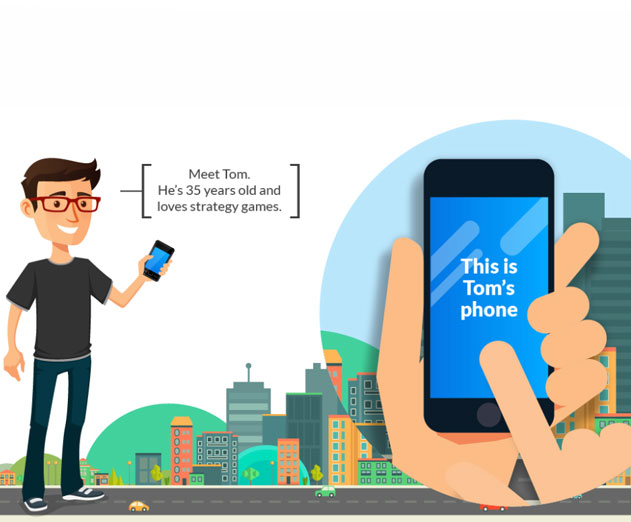 Matomy Media Creates New mtmy Mobile Advertising Agency
Thursday, July 28, 2016 by Richard Harris

The Matomy Media Group has created a new mobile advertising agency offering a fully-managed service. The new agency is called mtmy and it utilizes Matomy's Data Management Platform (DMP), offering targeting of global media with cross-channel ad optimization. The mtmy services generates data on app-specific user behavior and applies these insights across multiple ch...
---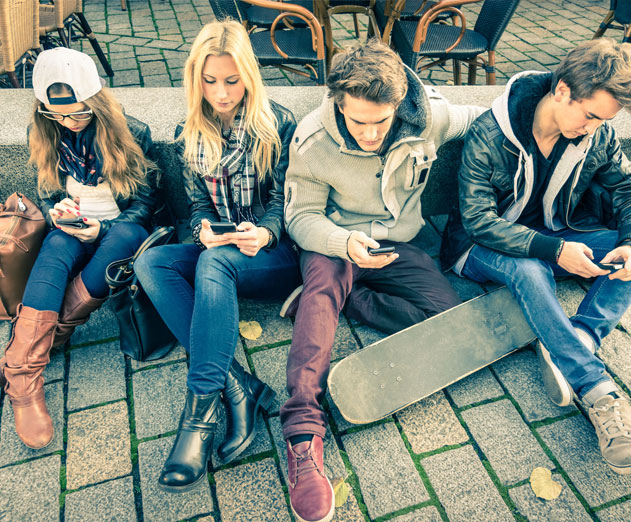 Mobile App Greatness: It Matters
Wednesday, July 27, 2016 by Joe Schulz

Mobile user expectations are an interesting thing. We all hear that they are through the roof, and that users expect app behaviors and responses to occur in near-nanoseconds. What most of us don't hear is that the features and functions that matter to users do not necessarily align with what developers are giving them - or what developers think they want.As a result, ev...
---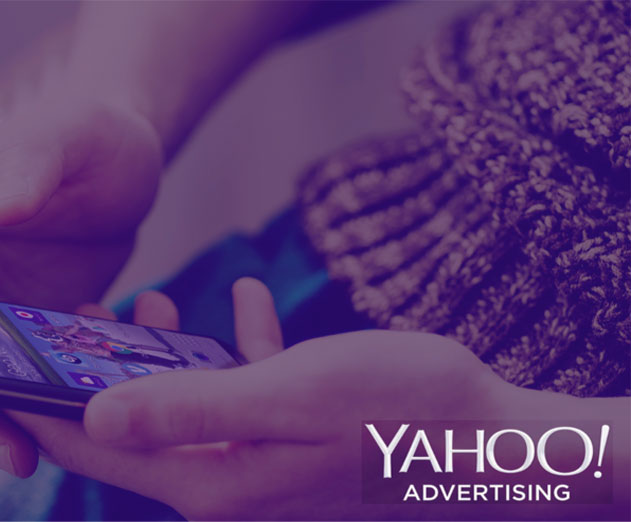 Four Key Considerations to Get Past App Replacement
Wednesday, July 20, 2016 by Chris Klotzbach

Today, with over three million mobile apps available for consumers, app replacement - the deletion of an app due to alternative options - has become a major issue for developers looking to increase, let alone maintain, retention. In fact, according Yahoo's research, nearly 50% of smartphone dominant users replace apps on a weekly basis. Furthermore, most apps are d...
---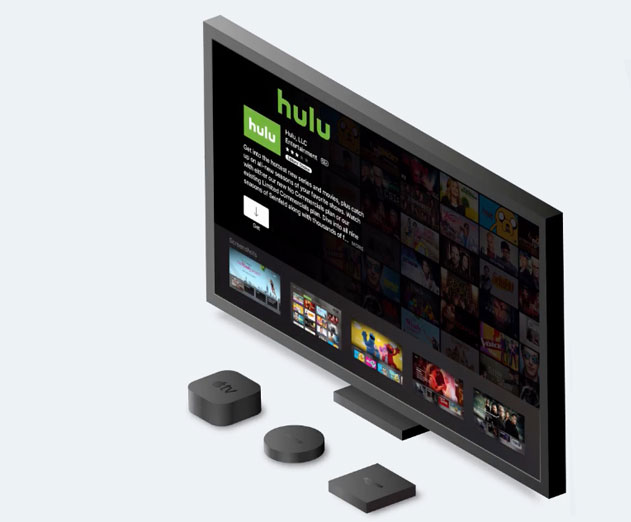 ColorTV's New Platform is Designed to Help Developers Monetize Connected TV Apps
Tuesday, July 19, 2016 by Richard Harris

ColorTV, a connected TV app marketing platform, has announced that it has raised $1.5 million in seed funding led by Foxconn. ColorTV is developing a platform for brands to drive native discovery of content and apps on connected TVs and for developers to better monetize connected TV applications. ColorTV was founded in part by the team that bootstrapped and sold TapIt.c...
---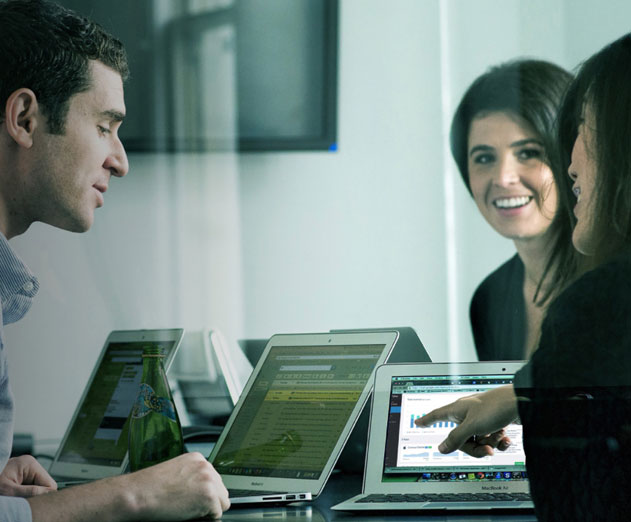 Google Play, Mobile Ads and Ad-Blocking: The Macro View
Tuesday, July 19, 2016 by Janis Zech

Google quietly rolled out an update to the Play Store a few months ago, but the change sent ripples through the entire mobile developer community: the company started clearly labeling the apps that include ads. It's a small change, but one that has greater implications for every participant in the mobile app ecosystem - from developers and end users, to mobile ad platfo...
---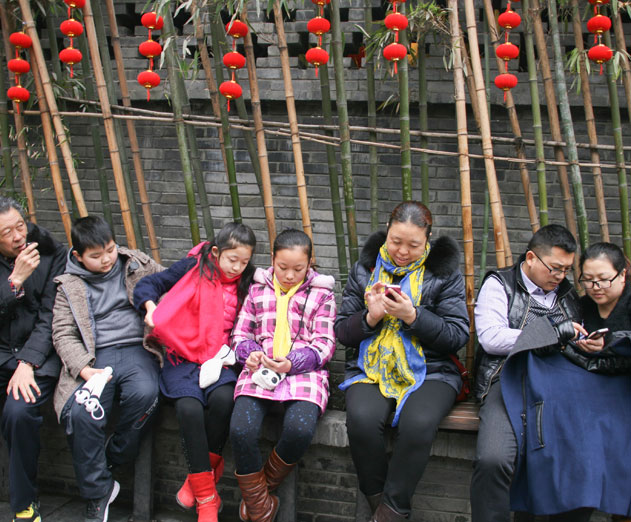 Why China Has a 1000 Percent Increase in Mobile Ad Spending
Tuesday, July 05, 2016 by Richard Harris

Smaato has released its Q1 2016 Global Trends in Mobile Advertising report which provides insights from data taken from billions of mobile ad impressions served on its exchange during the first quarter of 2016. One of the top insights from the report is that China saw an incredible +1,198% rise in ad spendingIn the report the company shows continued growth for mobile vi...
---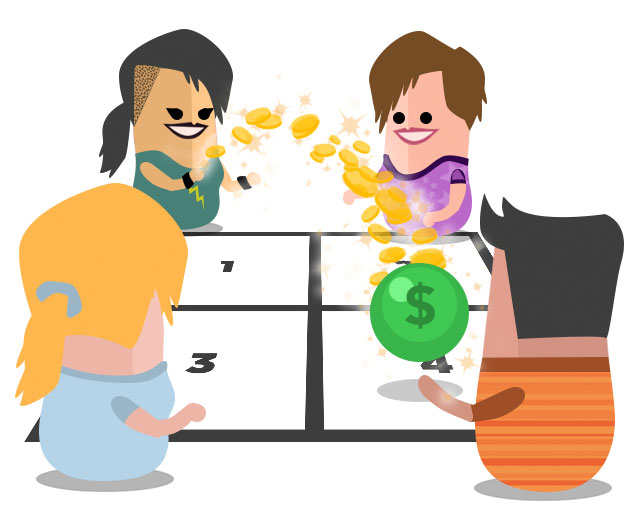 Mobile Advertising Has Never Been About the Consumer Until Now
Tuesday, July 05, 2016 by Wally Nguyen

The rise of mobile advertising is nothing short of a revolution. Thanks to the innovation of various software and platforms that fall under the umbrella of "adtech," brands and app developers have been able to stake their claim across every touch point of our digital lives. What's more, this closing of the gap between brands and customers has primarily been billed ...
---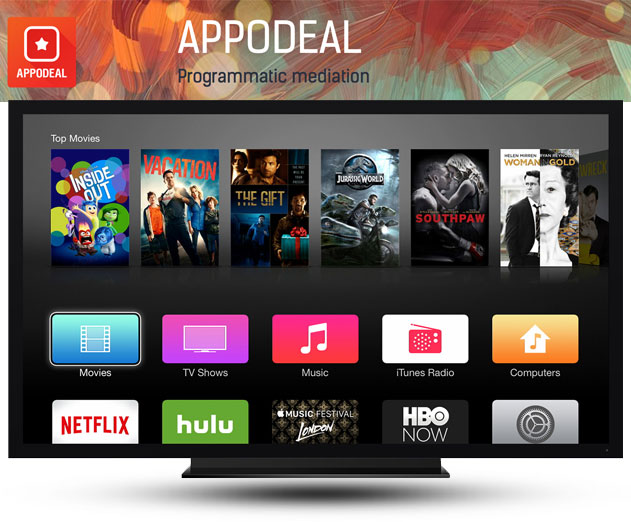 Appodeal TVOS SDK Now Available for Developers
Friday, July 01, 2016 by Richard Harris

Appodeal has announced that its programmatic ad mediation platform now supports ads in Apple TV apps. The new Appodeal SDK allows app developers to embed ads in Apple TV apps, optimize ad campaigns and conduct cross-promotional campaigns for iOS and tvOS apps. According to a recent Appodeal announcement, The tvOS app market is actively growing and the projected ad ...
---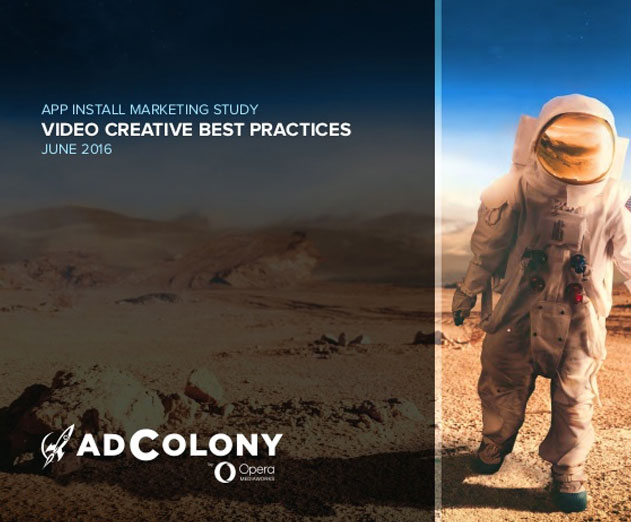 Adcolony Studies the Impact of Advertising Creative on App-Install Campaigns
Friday, June 24, 2016 by Richard Harris

Adcolony conducted a recent study into the impact of advertising creative on app-install campaigns. The company indexed over 11,000 ad creatives for more than 2,500 apps, tagging each with the specific creative elements featured within, from use of voiceover or other sound effects to text callouts and live action. Over 10 billion mobile video ad impressions were analyze...
---