advertising
advertising news search results
Developer news items we found relating to advertising
75 results
---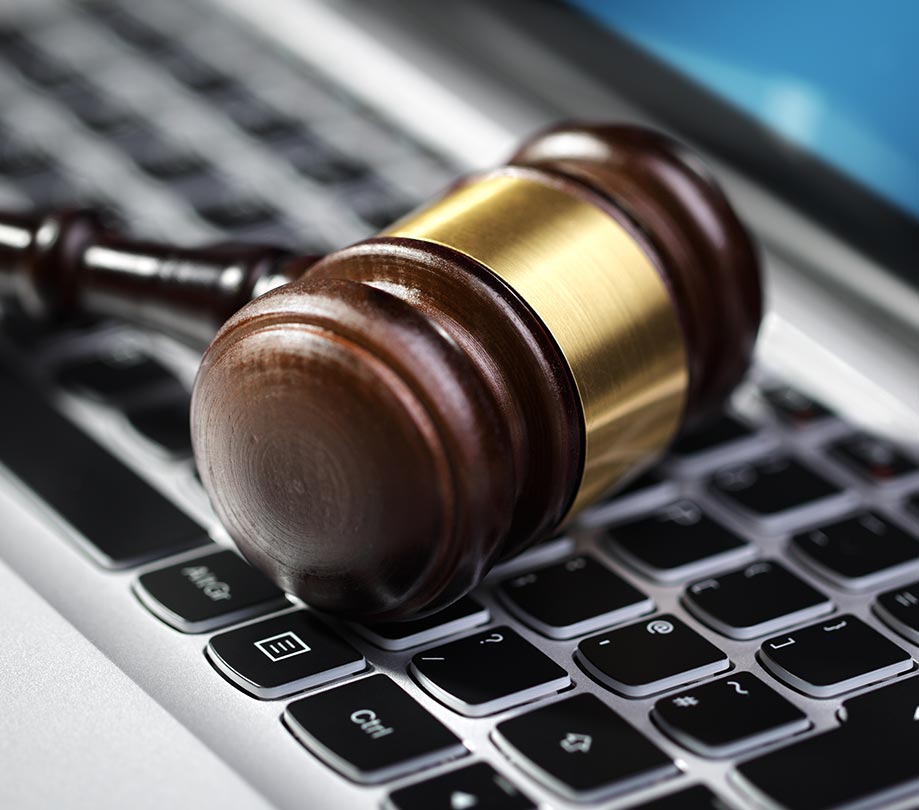 Parallel ad bidding solution launches by PubNative

Friday, July 13, 2018 by Richard Harris



PubNative announced the launch of HyBid, a solution that gives app developers more control over ad decisioning to allow multiple buyers to compete simultaneously in a unified auction, helping maximize revenue. By leveraging server-side exchange bidding and in-app pre-bidding technologies, publishers can now segment valuable impressions to the most competitive buyers and...
---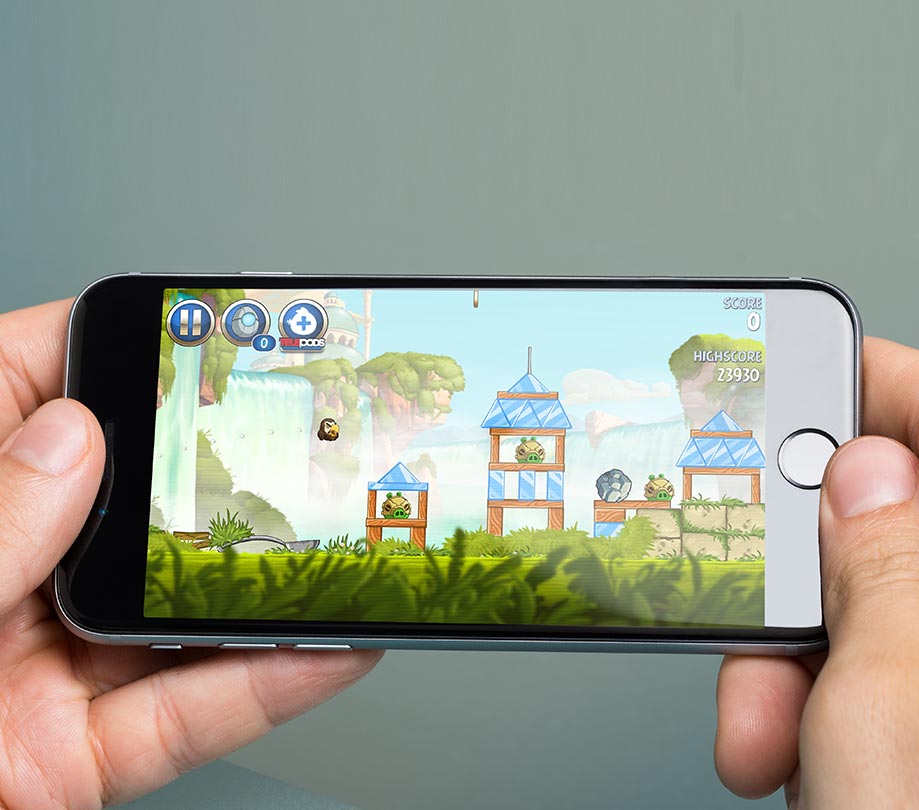 Mobile gaming and header bidding

Wednesday, July 11, 2018 by David Pokress



When ad mediation first began - as a direct solution to the problem of too many demand sources / SDKs – one of the promises it delivered for publishers was a way to manage how to allocate their ad inventory among various mobile ad networks. This was key because it gave them the ability to maximize yield by working with multiple ad networks, prioritizing network...
---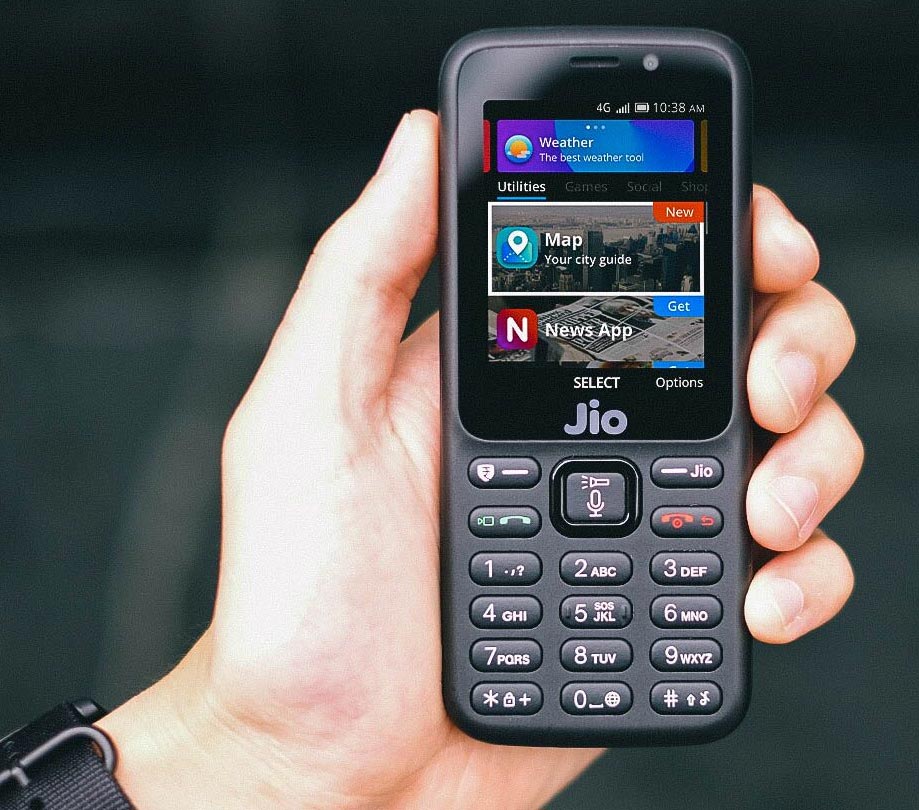 KaiOS talks smart feature phones and app developers

Wednesday, June 13, 2018 by Richard Harris



KaiOS is a Linux-based mobile operating system built on a fork of Firefox OS that first appeared in 2017 and was developed by KaiOS Technologies Inc. in San Diego. We recently chatted with Tim Metz, Marketing Director at KaiOS Technologies, about KaiOS' emerging operating system for smart feature phones. We discuss why these devices are becoming relevant again, what...
---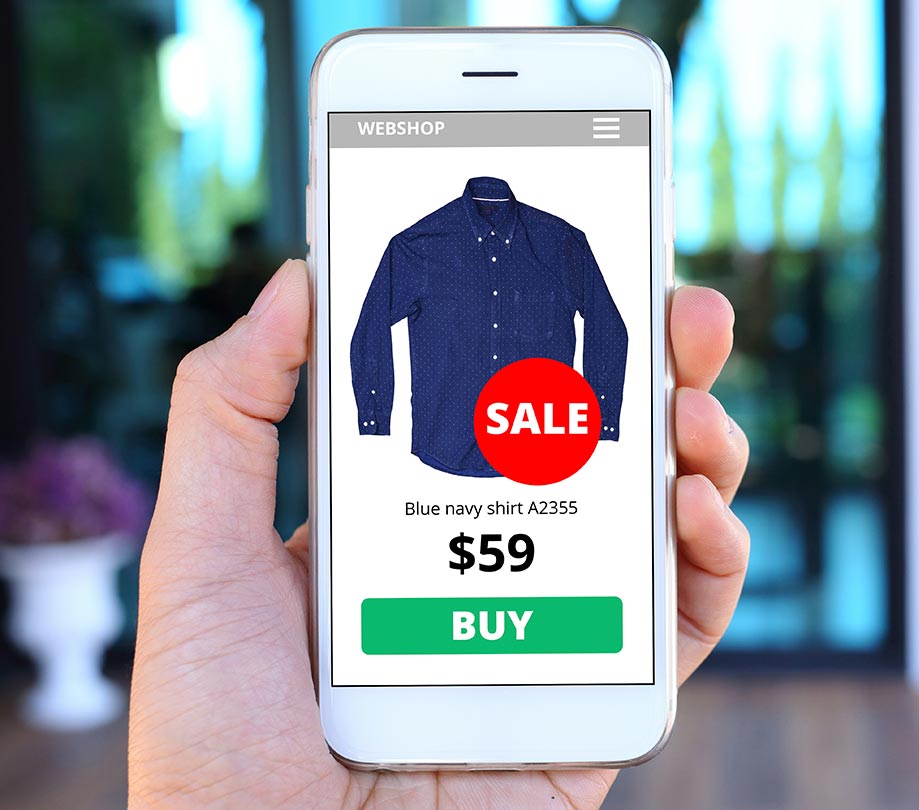 Mobile advertising leads worldwide growth

Friday, May 25, 2018 by Richard Harris



Key trends in mobile advertising is the focus of a new quarterly report out from PubMatic that highlights mobile app advertising growth, the continued expansion of header bidding adoption across mobile inventory, and the expansion of cross-channel monetization.There has been a significant shift in monetization opportunities for mobile app developers as in-app header bid...
---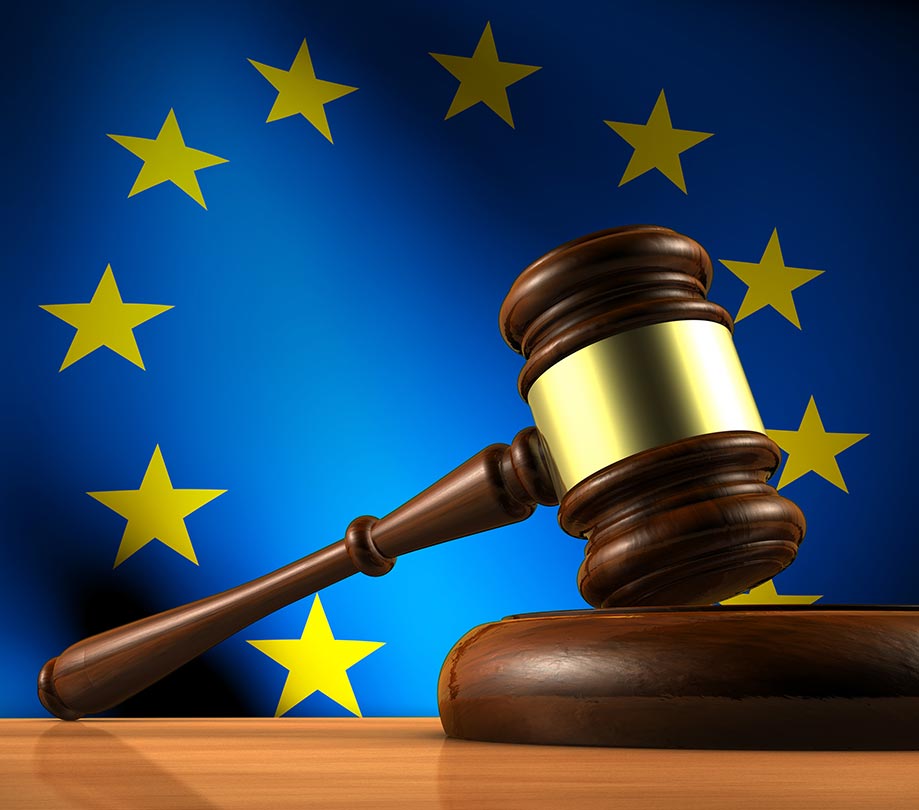 Another mobile ad serving platform updates for GDPR compliancy

Wednesday, May 16, 2018 by Christian Hargrave



The GDPR deadlone is looming and mobile ad networks are scrambling to get their SDK's updated to stay legal. MoPub has just announced that their SDK v5.0 now includes several new improvements and bug fixes for iOS, Android, and Unity. This includes the important updates that are required to obtain consent from users in the European Economic Area (EEA), the United K...
---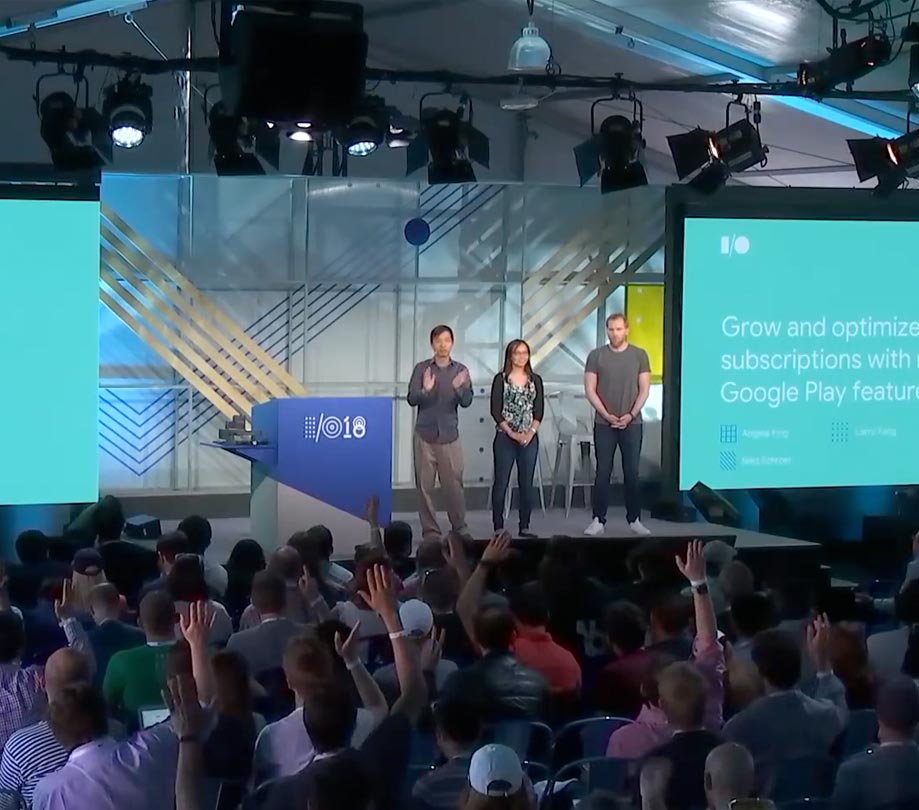 Google I/O 2018 is aimed at helping developers earn and grow more

Wednesday, May 9, 2018 by Richard Harris



At Google I/O this week, Google has launched several new ads products that aim to help developers grow their user bases and earn more money with their apps.Along the same lines, there have been several updates and new features for AdWords (Universal App Campaigns), AdMob, Measurement capabilities and more.Sissie Hsiao, VP of Product, Mobile App Advertising at ...
---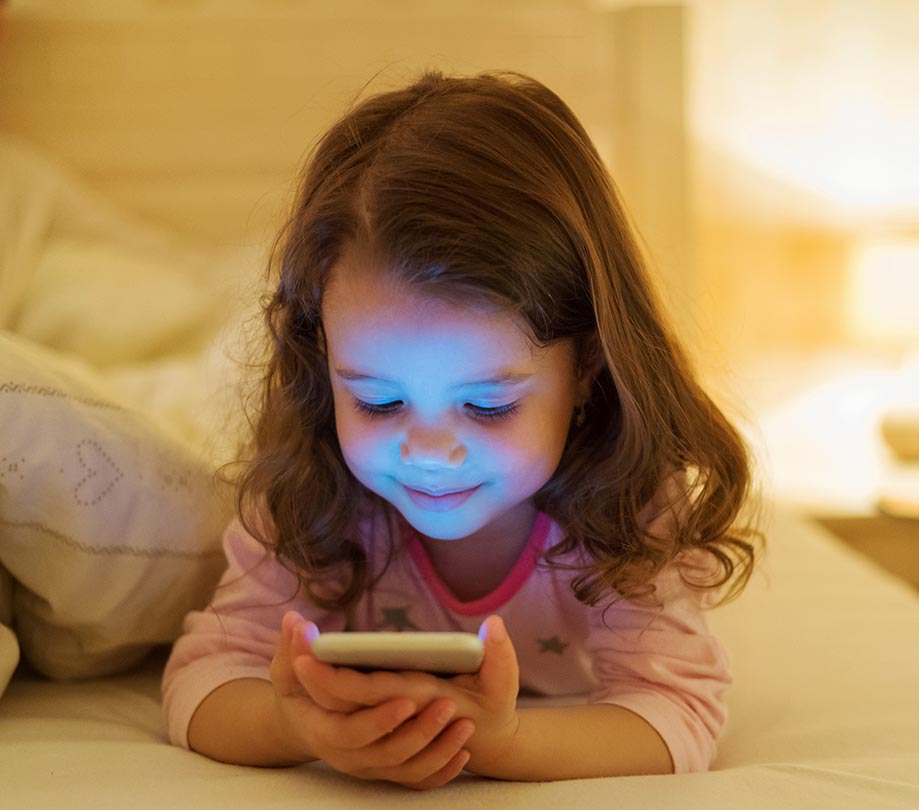 CARU refers Musical.ly to FTC

Monday, April 30, 2018 by Christian Hargrave



The Children's Advertising Review Unit has referred The Musical.ly Inc., operator of the Musical.ly mobile application, to the Federal Trade Commission (FTC), after the company said it would not comply with CARU's recommendations regarding children's privacy.CARU is an investigative unit of the advertising industry's system of self-regulation. CARU monitors websites and...
---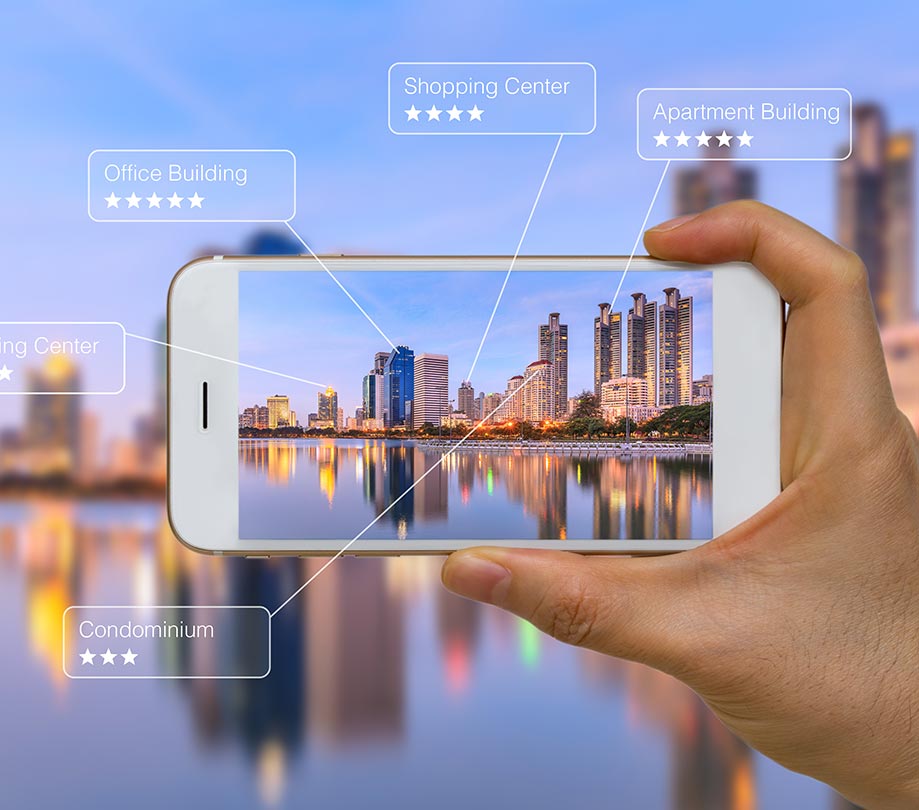 ironSource expands their in-app programmatic marketplace

Friday, April 27, 2018 by Richard Harris



ironSource has announced the expansion of its in-app programmatic marketplace, which in addition to video inventory, will now include MRAID support for interactive ads, and viewability verification through Oracle's Moat, an analytics and measurement company.Reaching 1.5B unique consumers a month, ironSource's in-app programmatic marketplace already includes premium in-a...
---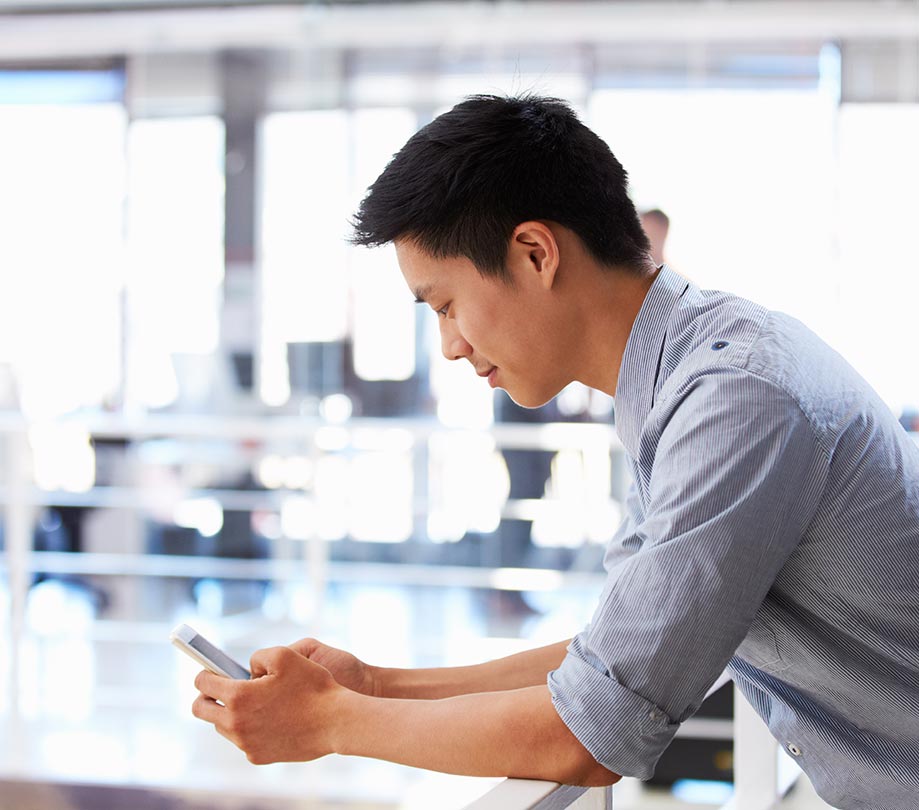 Facial detection for verified ad views launches from Jinglz

Saturday, April 21, 2018 by Richard Harris



Jinglz Inc. has announced the live production release of the PlayJinglz mobile app, and it is now available for public download through the Google Play Store. As a first demonstration of their "Verified View" technology, the PlayJinglz app highlights the company's unique approach to mobile ad engagement.PlayJinglz allows users to watch short sponsored video content and ...
---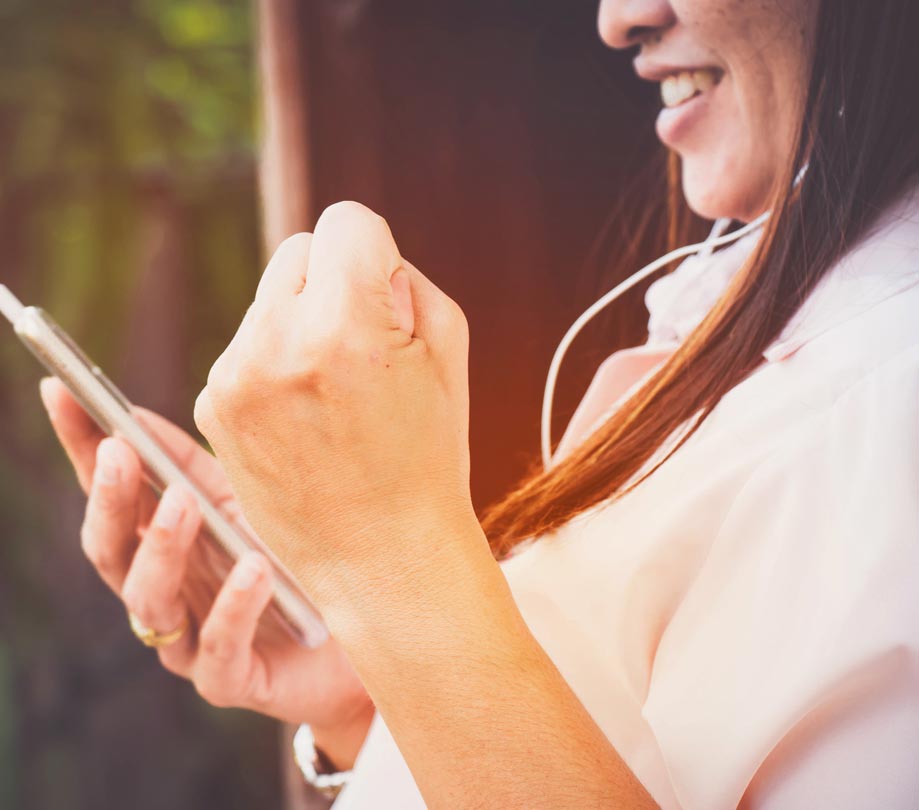 More rewarded mobile ads = higher user engagement

Thursday, April 19, 2018 by Richard Harris



Tapjoy published a new study showing that the more rewarded advertisements a mobile app user completes, the higher their engagement, retention and in-app spend metrics climb. While previous Tapjoy studies have focused on the relationship between rewarded ads and specific metrics such as spend or retention, this report is the first the company has done to analyze the imp...
---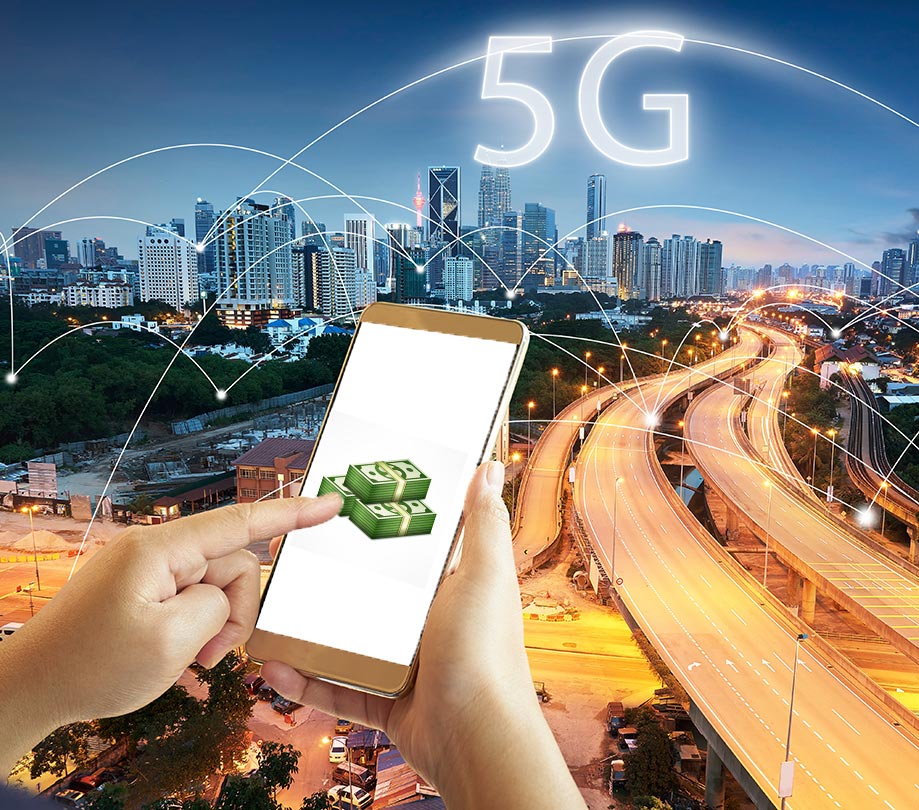 5G will accelerate in-app advertising

Wednesday, April 18, 2018 by Yair Green



The adoption of 5G will have far-reaching consequences, propelling autonomous vehicles, infrastructure, advertising, and IoT into the next generation of connectivity. Its impact will be most evident in the network's speed, with download rates of up to 10 gigabytes per second, and in the proliferation of IoT devices, of which Gartner projects there will be 20.8 billion b...
---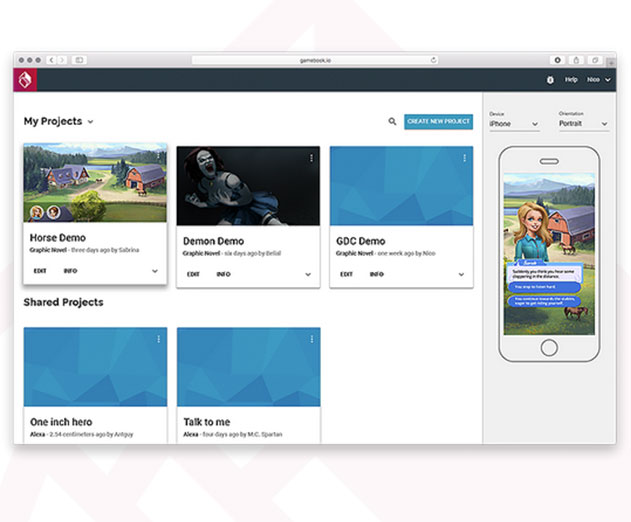 Make interactive stories for mobile with Gamebook.io

Wednesday, April 4, 2018 by Richard Harris



Gamebook has announced its new production software for the quick creation of high-quality, episodic, interactive stories, such as "choose your own story" style mobile games, interactive audio dramas, interactive books and apps, eLearning apps, and more.GameBook.io is designed for anyone who wants to quickly create interactive stories, including storytellers with little ...
---
A Blockchain messaging platform that's unstoppable

Tuesday, April 3, 2018 by Richard Harris



Today's instant messaging is about to get a violent shove forward by way of encryption, and Blockchain. Almost all messaging platforms rely on client to server communication, where a unique ID is given to a thread, and stored in a centralized database somewhere. But it's always been volatile to censorship, network blocking, or any other form of controlled policing....
---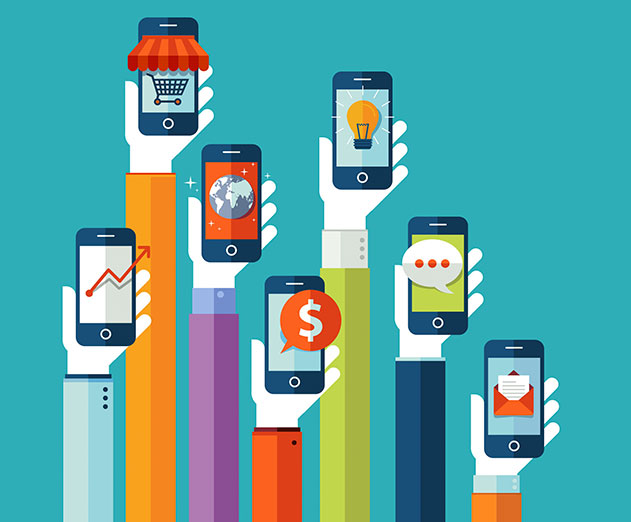 New rich media capabilities from WhyteSpyder

Monday, April 2, 2018 by Christian Hargrave



Fayetteville-based ecommerce and technology firm WhyteSpyder announced the official launch of its new Rich Media offering that produces dynamic multimedia modules to increase conversions and engagement with online shoppers.Rich media is a hot topic in the ecommerce industry, and understandably so. According to MDG Advertising, 70% of consumers want to learn about produc...
---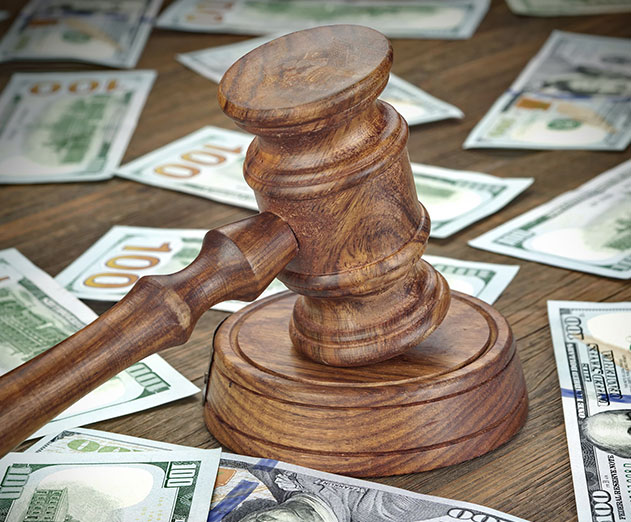 About that new AdMob open bidding platform

Wednesday, March 21, 2018 by Christian Hargrave



Great games are magical. They allow players to escape to new worlds, turn into superheroes, and boost their puzzle-solving powers. And with mobile, billions of people across the world are experiencing the magic of games. Global interactive gaming is becoming mainstream, with 2.6 billion gamers in 2017 versus 100 million in 1995. Global gaming revenue is estimated to be ...
---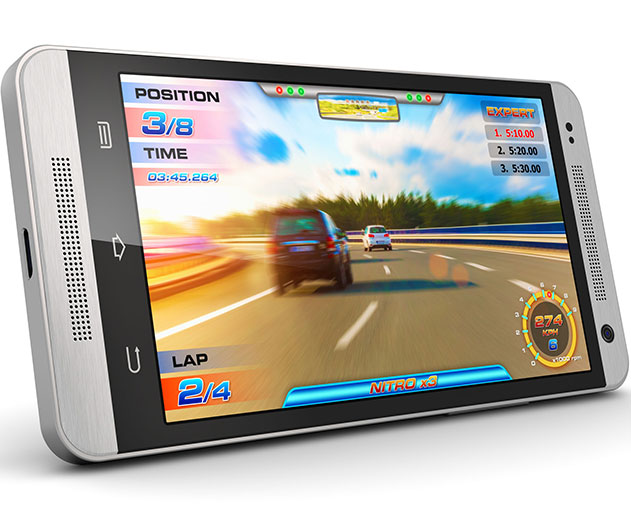 Mobile ad creative help from Tapjoy arrives

Wednesday, March 21, 2018 by Richard Harris



Tapjoy has announced the launch of the Interplay Studio, an in-house creative team and design studio dedicated to helping brands, agencies and marketers deliver mobile ad creative optimized for in-app environments. Campaigns designed by the Interplay Studio have demonstrated average click-through rate that are 3-5X greater than traditional mobile video ads and deliver a...
---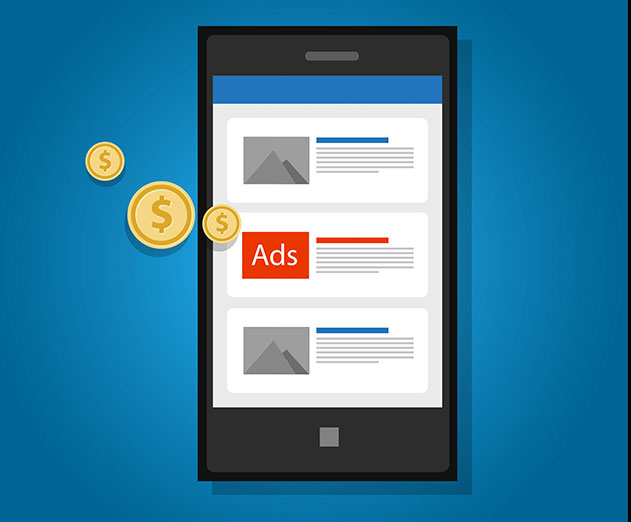 Mobile ad standards and their impact on advertising

Tuesday, March 20, 2018 by Richard Harris



Publishers that have a genuine respect for the experience of their readers have long avoided disruptive ad experiences such as pop-ups and flashing ads. This new initiative is attempting to change the approach of those publishers that continue to display disruptive ads which negatively impact the reader experience while generating ill-will toward online ads in general.G...
---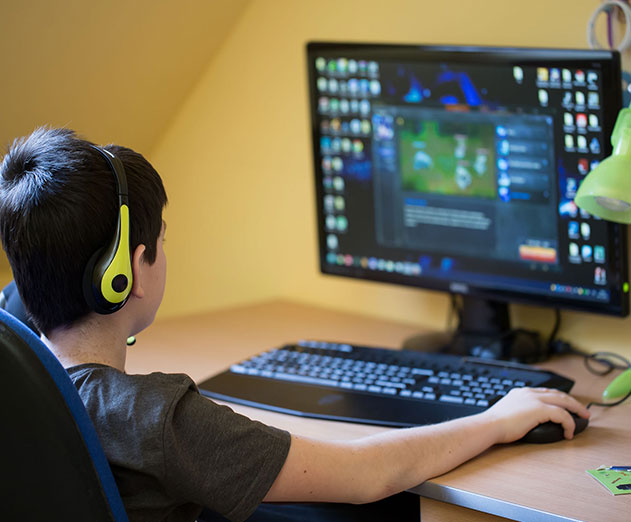 For gaming companies data unification is critical

Monday, March 19, 2018 by Dan Schoenbaum



When it comes to understanding the entirety of player behavior, one thing that often gets in the way is data fragmentation. Gaming companies often have customer data stored across multiple systems, platforms, and software, resulting in a "siloed" model that fails to create a complete picture of the player journey.The good news is that behavioral analytics technology is ...
---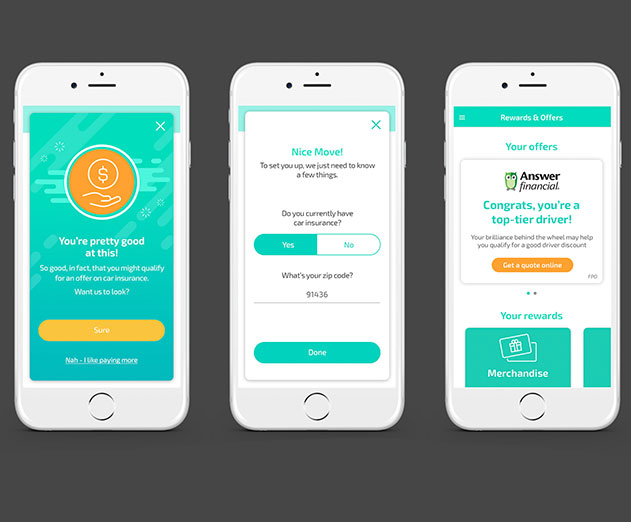 New location-based ad network surfaces

Wednesday, March 7, 2018 by Richard Harris



Do you have an app that uses GPS or telematics features for tracking and has struggled with a way to monetize?Answer Marketplace has announced that they will be connecting insurance advertisers with millions of drivers through a network of publishers seeking to enhance their apps. Through their network, advertisers are able to understand drivers' risk and make smart, pe...
---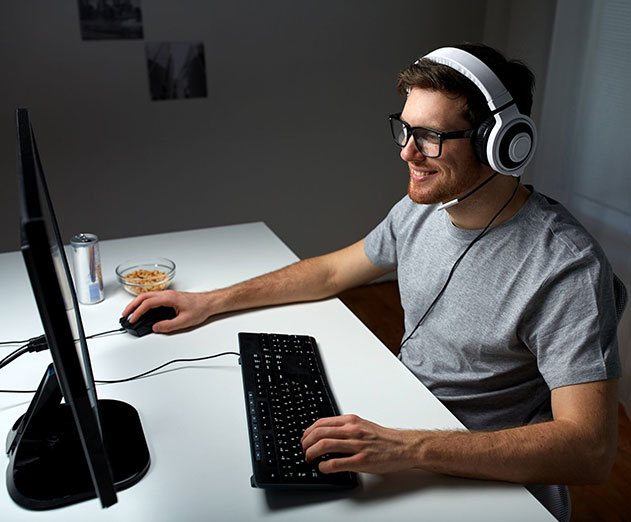 Live streaming your game to get paid

Wednesday, March 7, 2018 by Richard Harris



Mobcrush has unveiled its new 'Go Live, Get Paid' platform, a set of free tools and features that enable any mobile gamer to reach and grow an audience, where they can earn anything from $15 to $2,500 an hour for live streaming their gameplay. A new survey conducted by an analyst firm DFC Intelligence and commissioned by Mobcrush found that while only 14 percent of game...
---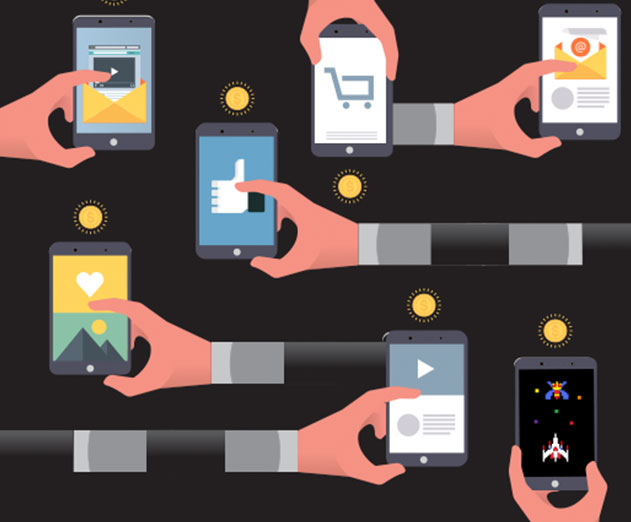 Mobile marketers should use video more report finds

Tuesday, March 6, 2018 by Richard Harris



YouAppi has announced the results of its second annual CMO Mobile Marketing Guide, which highlights opportunities for mobile marketers over the next 12 months. Video emerged the clear winner, with 85 percent of marketers planning to increase their investment in video during 2018, up a full 10 percent from 2017. Over three-quarters of respondents cited video as very or c...
---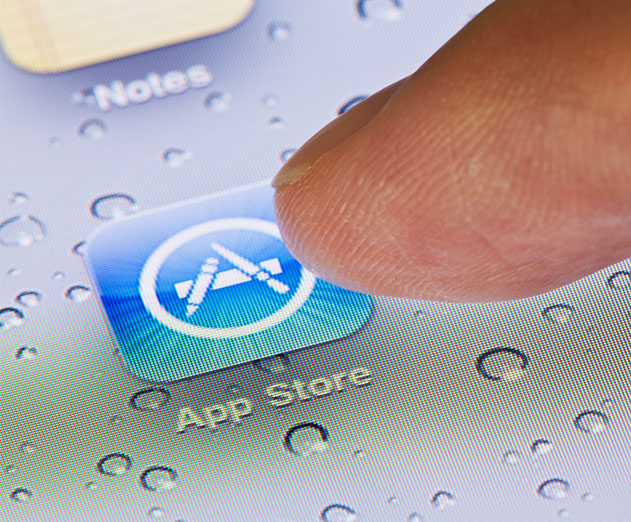 Apple Search Ads support from Appbi

Monday, February 26, 2018 by Richard Harris



Apple Search Ads is Apple's proprietary ad platform that offers iOS mobile app publishers a way to get their app found through app store specific searches. It's reported that 65 - 80 percent of all app installs happen after a search through the app store. So understanding the challenges with being discovered through searches in the app store is a big deal.It's not enti...
---
Adikteev mobile marketing platform raises $12M

Tuesday, February 20, 2018 by Christian Hargrave



Adikteev has secured $12 million in its Series B round for further international growth outside of its home base in France, as well as research and development efforts. "In just five years, Adikteev has reached an unprecedented level of strategic growth from seizing new opportunities in the marketplace," said Xavier Mariani, CEO of Adikteev. "This new round of funding w...
---
Using common short codes for mobile app marketing

Friday, February 16, 2018 by Richard Harris



App developers know well the difficulties in marketing their apps. But a highly compelling way to advertise their apps in the context to the real world is being overlooked.Common Short Codes provide an easy way for app developers and brands to get consumers to download an app in context with their current, real-world surroundings. Common Short Codes bring integrity and ...
---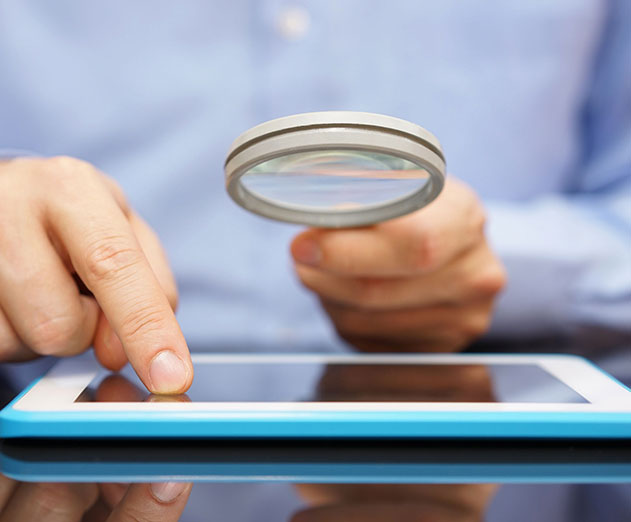 Headway joins elite mobile ad fraud coalition CAAF

Thursday, February 15, 2018 by Richard Harris



Headway has announced its acceptance as a member of the Adjust Coalition Against Ad Fraud (CAAF). Headway's dedication to stemming the tide of mobile ad fraud has earned them this position within the orginization.Coalition membership is exclusive to companies who have passed a rigorous vetting process and agree to follow a set of guidelines, including performance and la...
---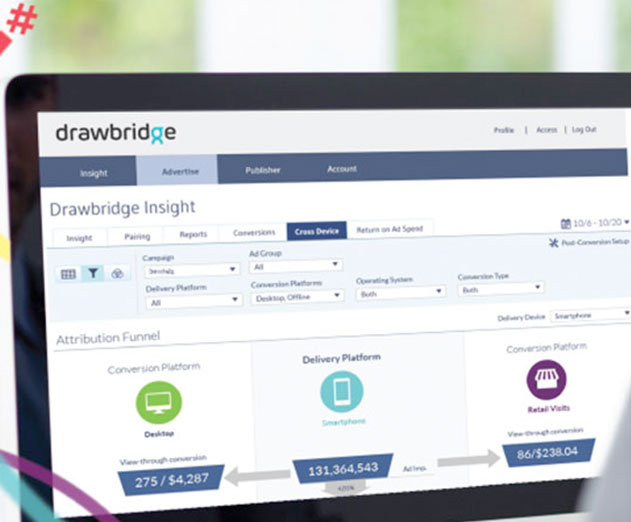 People based identity management gets more accessible for brands

Thursday, February 15, 2018 by Christian Hargrave



Drawbridge and mParticle has announced a partnership that gives brands, developers, and publishers a simplified workflow to enhance their customer data by leveraging the Drawbridge Connected Consumer Graph.This integration simplifies the way brands can share and interact with their data for the purpose of creating custom people-based identity graphs that can be used for...
---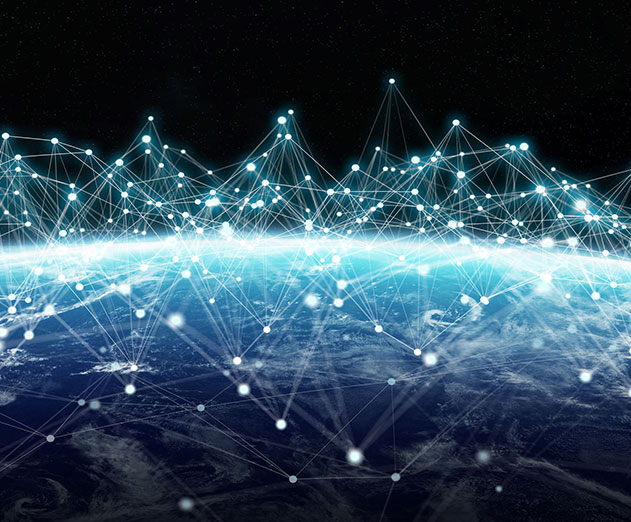 Creating an app on Blockchain technology using JavaScript

Thursday, February 15, 2018 by Richard Harris



As Blockchain technology comes into its own, it is becoming increasingly important for software developers and programmers to acquaint themselves with the benefits which blockchain can provide the architects and users of digital platforms and applications.Lisk is an application platform whose Software Development Kit allows users to code in JavaScript to build Blockchai...
---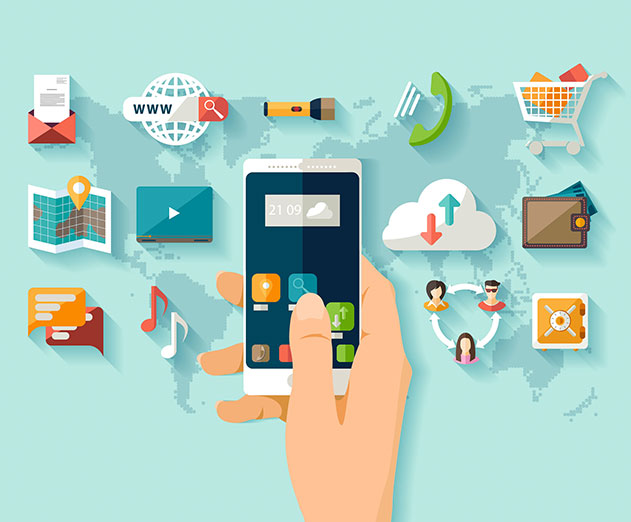 Re-engage mobile app users with the latest YouAppi solution

Monday, January 29, 2018 by Richard Harris



YouAppi has announced the launch of its Re-Engagement solution, created to maximize the value of all mobile users, whether acquired organically or through the YouAppi platform. Re-Engagement was designed to work in tandem with YouAppi's User Acquisition (UA) solution as part of its 360 Platform. The solution offers access to YouAppi's Real-time Bidding (RTB), social and...
---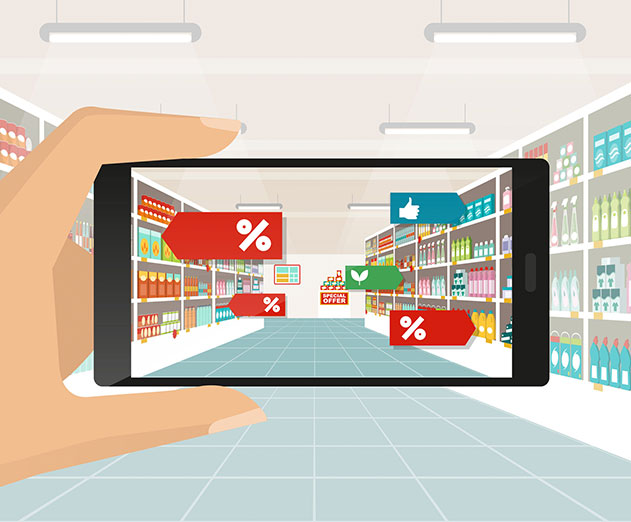 Overstock executive named co-chair of VRARA Retail Committee

Friday, January 12, 2018 by Christian Hargrave



Months after Overstock.com, announced the launch of its augmented reality (AR) feature within its iOS shopping app, the organization's senior vice president of software engineering, Amit Goyal, was named as the chair to VR/AR Association (VRARA)'s global retail and e-commerce committee. Along with Goyal's responsibility as chair, he will serve as president of the newly ...
---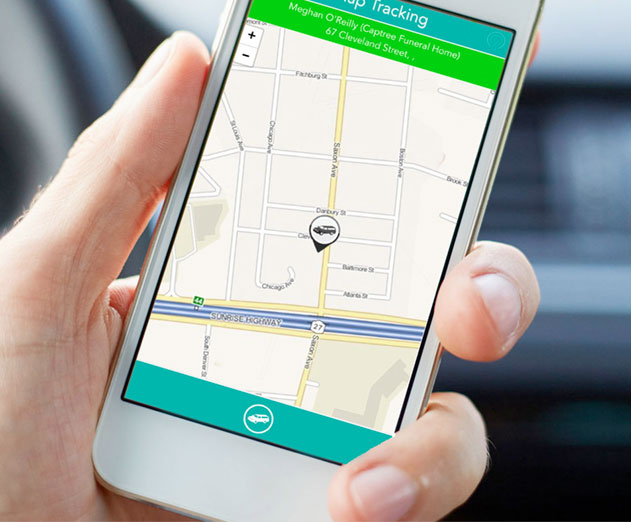 Navigating funerals with the FuneralNav app

Friday, January 5, 2018 by Richard Harris



Funerals are emotional roller coasters of grieving and planning, and the last thing you want to worry about is how to get to the final resting place of a loved one. That's where a passionate founder named Joseph M. Bernaudo comes in. He has been in the funeral business for a long time, and knows how difficult it can all be. So to help make things a little easier, he cre...
---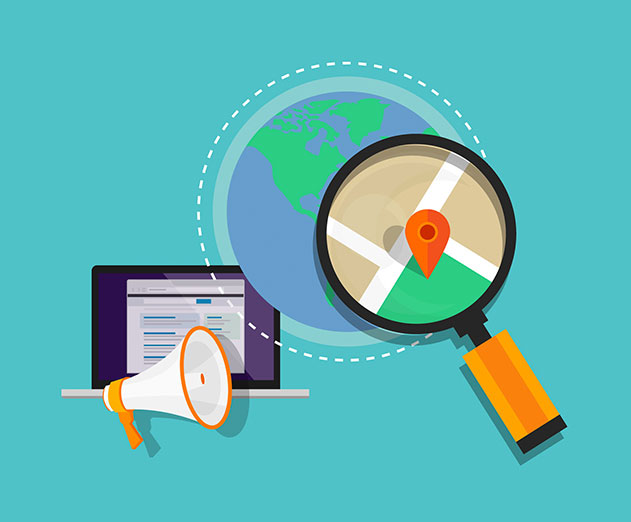 The new location based marketing strategy

Saturday, December 30, 2017 by Adrian Velthuis



Location is everything. The growing hype around location-based marketing has marketers leveraging real-time data to target consumers on-the-go. The location intelligence we have on people drives a large amount of consumer insight that can be used to affect decision-making processes. It is used to target the mobile customer, particularly if you know they are near a brick...
---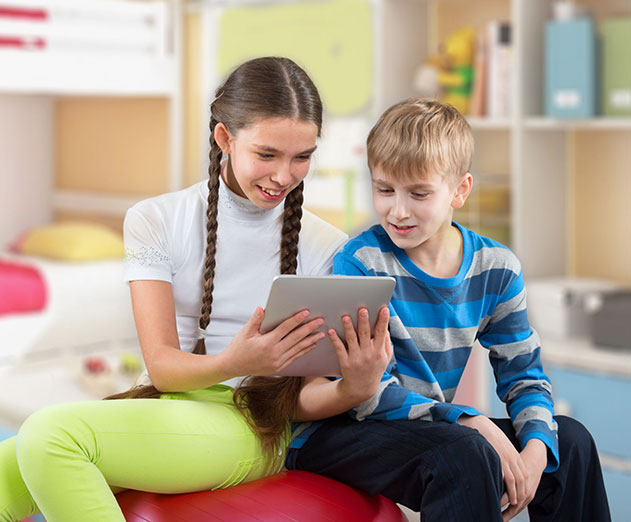 72M data points collected on children in spite of COPPA

Wednesday, December 27, 2017 by Richard Harris



New research released shows that adult ad technology is collecting vast amounts of personal data on kids while they're spending time online. Behind the scenes of many kids apps and games, advertising technology built for adults captures more than 72 million data points on a child before they reach the age of 13. The findings were provided by SuperAwesome.SuperAwesome's ...
---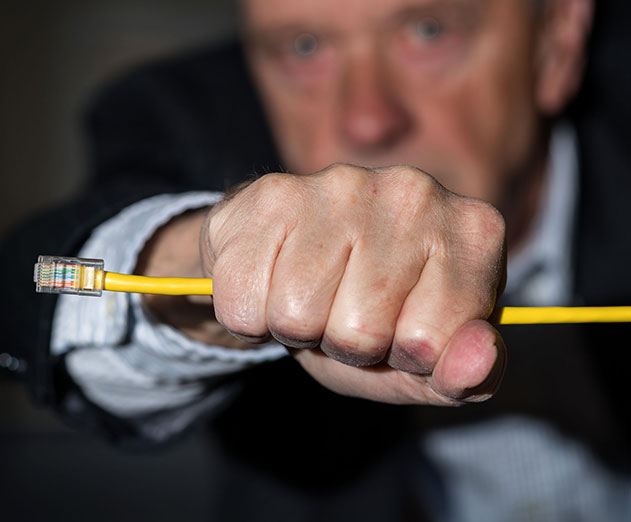 What the end of Net Neutrality does to app developers

Friday, December 15, 2017 by Gil Regev



With a 3 - 2 vote splitting neatly along political party lines, as expected, the Federal Communications Commission (FCC) yesterday struck down the controversial net neutrality regulations enacted just two years ago by the previous administration. It's the happy outcome mobile operators and cable companies were hoping for, since it now frees them to completely control th...
---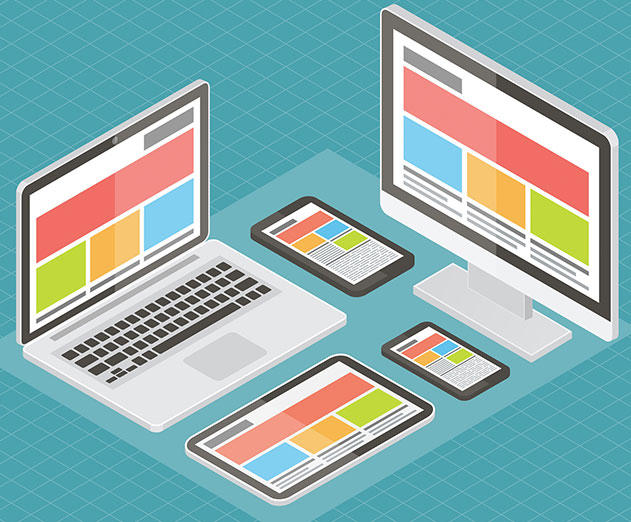 The shifting power dynamics of news on the Web

Monday, December 11, 2017 by Andrew Betts



Over the last several years, control of news on the web has drastically shifted. Social networks and search are increasingly how we find content, and our old loyalties to our favorite publications are giving way to consumption of content from varied and ever changing sources. Large, respectable publishers are still vital to a healthy news industry and indeed a healthy d...
---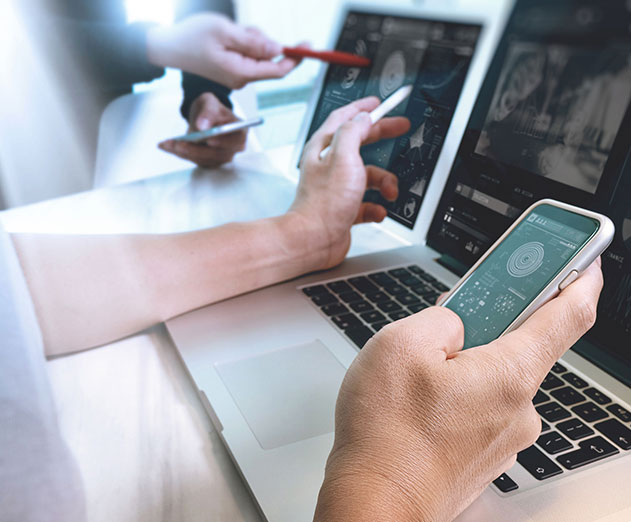 Device testing in the cloud empowers developers - and ad fraudsters

Friday, December 8, 2017 by Richard Harris



Cloud technology has been a game-changer for many industries. It has reduced IT costs, made updating and upgrading systems much easier, allowed businesses to scale operations quickly, and it has enabled flexible work collaboration. The cloud also has major implications on how digital ads are tested and served to millions of people globally. The opportunity to seamlessly...
---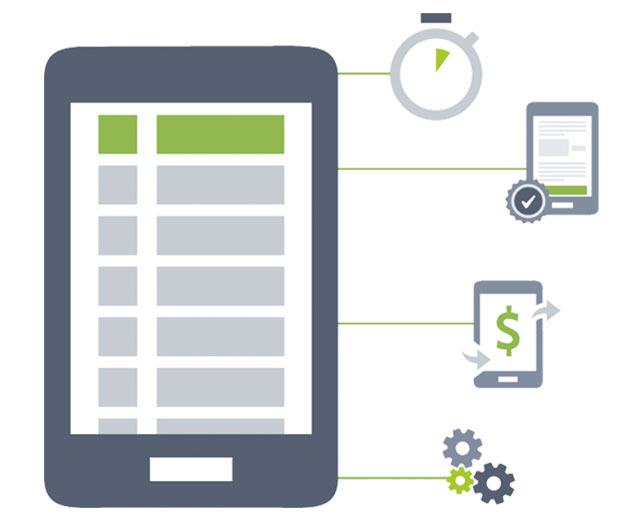 AppBrain introduces mobile CPI boost rules for Android promotion

Tuesday, December 5, 2017 by Richard Harris



Ad network AppBrain has launched a new feature where promoters of Android CPI (Cost per install) campaigns can target specific users to increase the effectiveness of their promotion budget.With CPI boost rules, advertisers can target users that convert well in the advertised app and thus increase the effectiveness of their campaign budget. To our knowledge, AppBrain is ...
---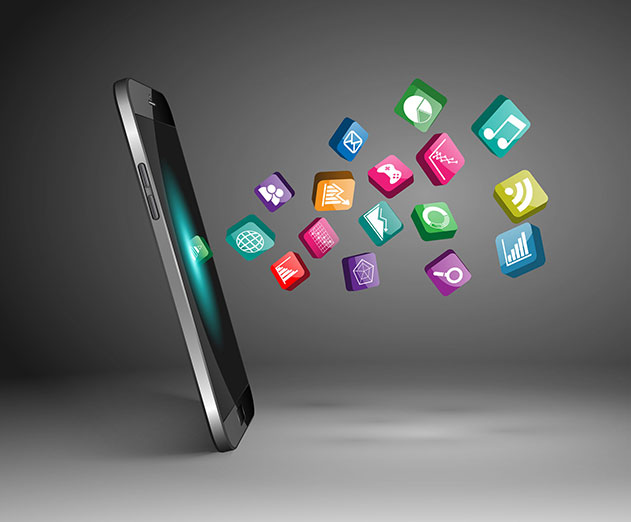 Making in-app purchase whales is more expensive than you think

Friday, December 1, 2017 by Xavier Cramer



Not so long ago, businesses would drive traffic to websites without any concept of what people did once they got there. This traffic could be paid for on a cost-per-click basis and it was relatively cheap. Then we clued into the fact it was possible to track what visitors actually did on websites and equate that in terms of value to the business. The real value of websi...
---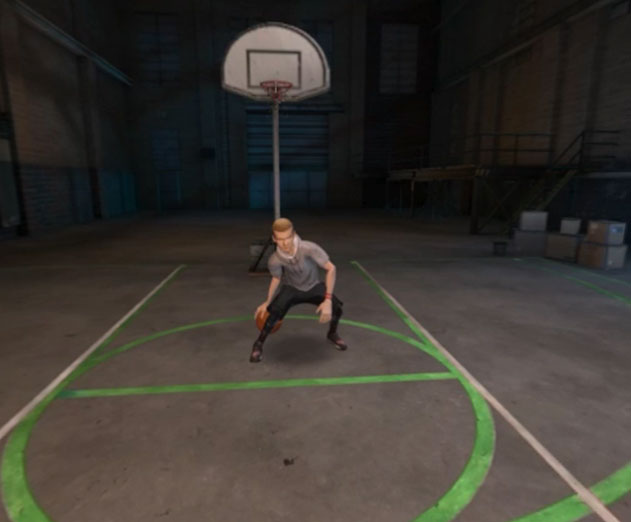 Mountain Dew taps Immersv for 360 video ads

Monday, November 27, 2017 by Richard Harris



Immersv has announced that Mountain Dew and its advertising agency, OMD, tapped Immersv's Mobile 360 and VR marketing platform to drive significant consumer engagement for their ad campaign promoting the VR experience "The Professor Presents: #GotHandles." The ad campaign delivered exceptional results for Mountain Dew, driving 63 percent video completion rat...
---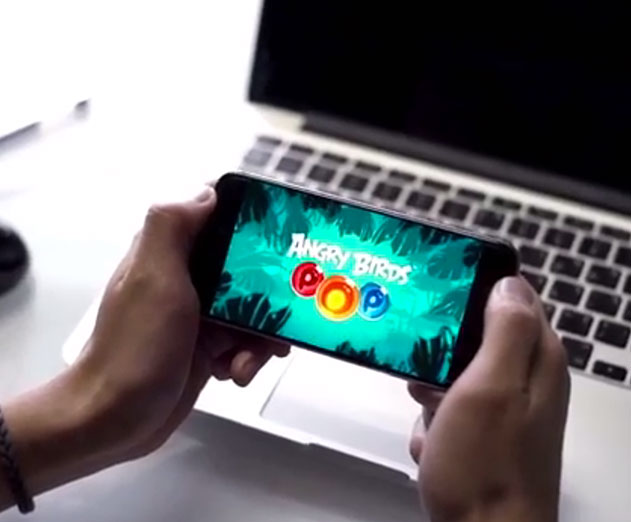 AR mobile ads for games launched by ironSource

Monday, November 20, 2017 by Richard Harris



ironSource has recently launched AR ads for their advertising network. As the first network offering AR ads, ironSource is developing a format that showcases the same experience of the game in an ad environment. The AR ads use 3D assets from the original game, and can run on both iOS and Android in-app traffic, within rewarded, video, and display placements. The ads are...
---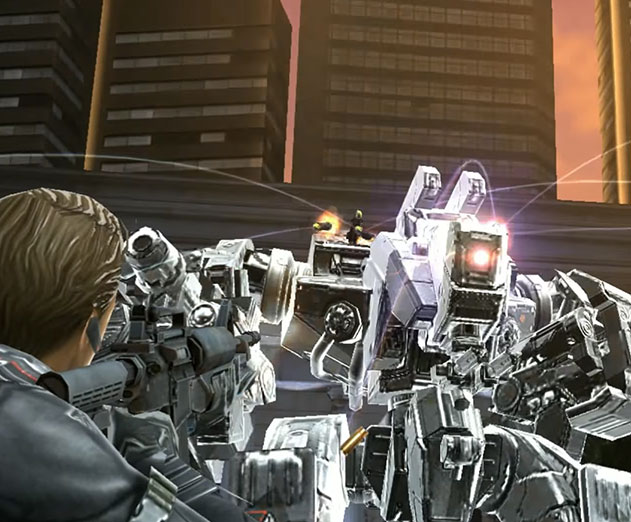 The mobile gaming industry meets blockchain

Friday, November 17, 2017 by Richard Harris



Dragonfly and DECENT have come together to bring blockchain to the gaming industry. Together, they are set to tackle some common challenges by creating an innovative digital marketplace solution. The mobile gaming industry is evolving rapidly Dragonfly has called on DECENT to help develop a new and fully integrated blockchain-based marketplace.Like the sound of a block...
---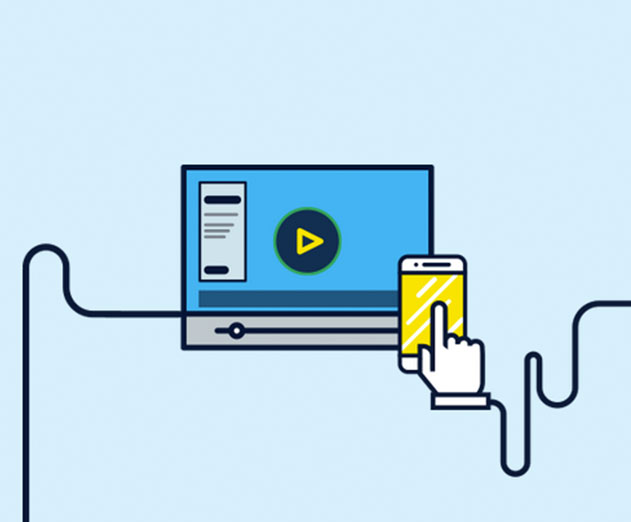 About Universal App campaigns and getting installs

Tuesday, November 7, 2017 by Richard Harris



Universal App Campaigns (UAC) allows developers to promote their apps across Google's top properties like Search, Google Display Network (GDN), AdMob, YouTube and Google Play. UAC advertisements are automatically distributed across Google's channels and using machine learning ads are automatically rotated and bids are adjusted to get the most events to meet campaign's o...
---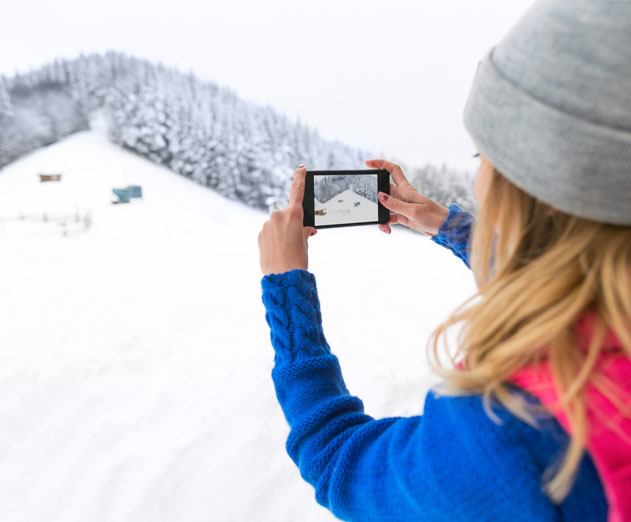 Using ARKit to provide a mobile content experience

Thursday, November 2, 2017 by Roman Taranov



With the launch of iOS 11 came a variety of new features - the most prominent being ARKit. As defined by Apple, "The basic requirement for any AR (Augmented Reality) experience - and the defining feature of ARKit - is the ability to create and track a correspondence between the real-world space the user inhabits and a virtual space where you can model visual content." A...
---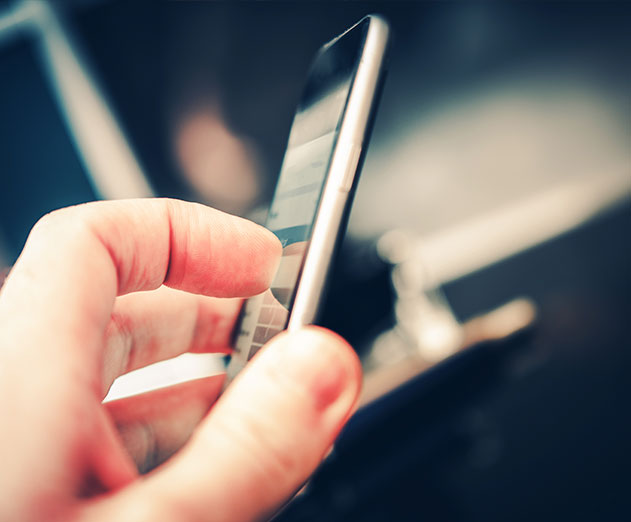 Apple search ads is taking a big bite of the market

Thursday, October 26, 2017 by Christian Hargrave



AppsFlyer has announced the release of their annual AppsFlyer Performance Index H1 2017 - Edition V in their latest blog post. The index gives insights into the leading advertising networks in the mobile gaming and app industries.In the report, Apple Search Ads hit the #1 spot in the iOS ROI Index with a 30% higher ARPU and a 40% lower price than the other networks in t...
---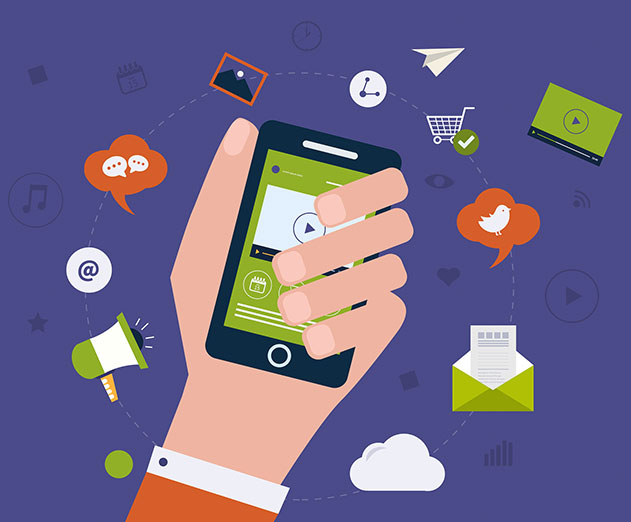 Tapjoy delivers impressive results to 20th Century Fox

Monday, October 23, 2017 by Richard Harris



Tapjoy has developed a mobile advertising format called Interactive End Cards as part of its Interplay Advertising Suite, an in-game rewarded advertising strategy. Interactive End Cards turn traditional video ads into interactive media ad experiences that allow marketers to further engage consumers with their brand story and turn audience interest into measurable action...
---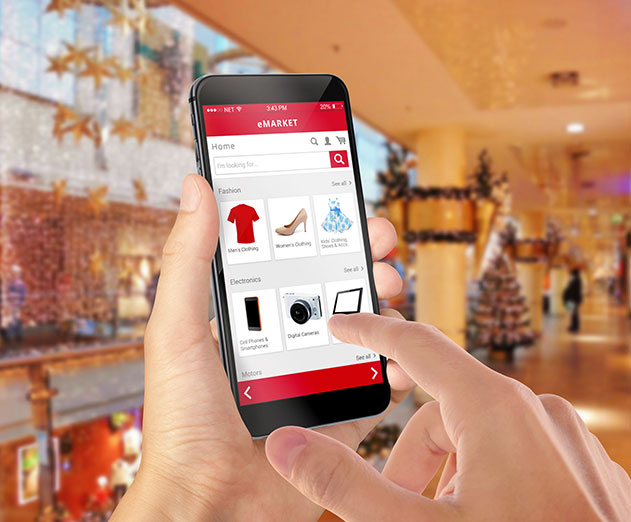 App developers find Holiday campaigns challenging

Thursday, October 19, 2017 by Richard Harris



YouAppi has announced the results of a comprehensive survey that evaluated U.S. consumers on their personal holiday shopping habits and preferred mobile holiday experience. The survey also questioned global digital marketers, advertisers and app developers on their 2017 mobile holiday preparation and campaign plans. While 95 percent of businesses see the holiday season ...
---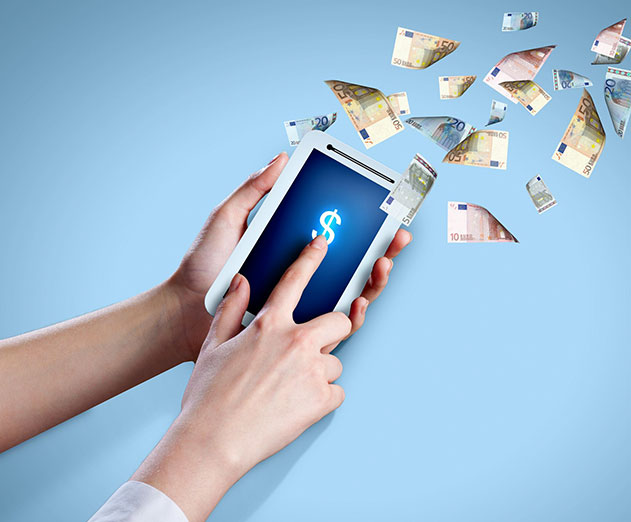 Freemium app model remains best option for developers

Thursday, October 19, 2017 by Christian Hargrave



More than 60% of app developers recommend a "freemium" model for monetizing a mobile app, according to a new survey. With the "freemium" model, an app is downloaded for free with the option of in-app purchases and upgrades, appealing to users' desire to test an app before buying it. The new survey findings come from Clutch, a research and reviews platform for business s...
---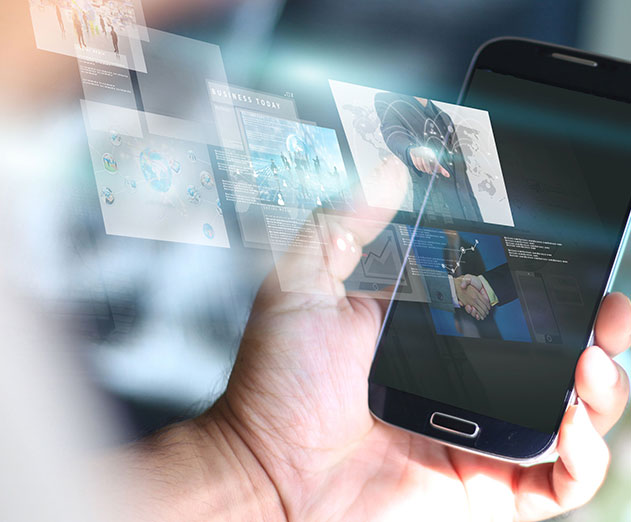 The three keys to mobile advertising success

Thursday, October 19, 2017 by Johnny Li



The current popular image surrounding advertising is one perhaps embodied best by the popular television show Mad Men: an industry with a certain romanticism, populated by men dressed in sharply-tailored suits who brood over snifters of amber-colored liquid until, all at once, a eureka moment hits and an advertising campaign is born. Apart from the obvious sexism that t...
---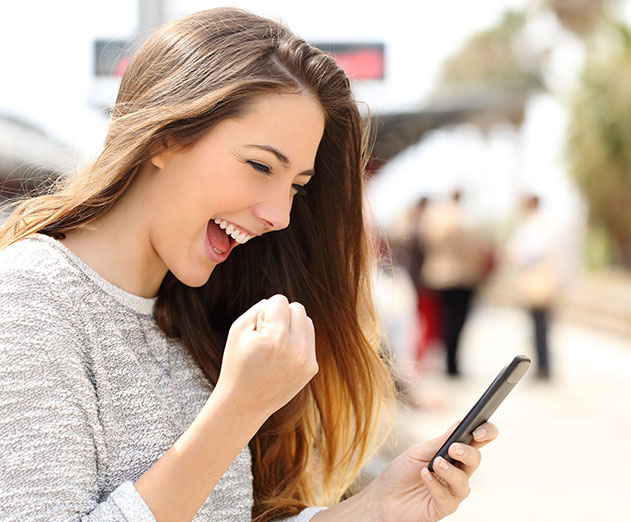 Mobile games in-app advertising chat with Jun Group

Friday, October 13, 2017 by Richard Harris



People are spending an increasing amount of their mobile time in-app. In fact, comScore reports that in 2017, people will spend 87% of their mobile time using applications. A natural corollary to this statistic is the kind of apps that are most popular. Apple reports that the number one app category in the iTunes Store is gaming.A recent study conducted by video technol...
---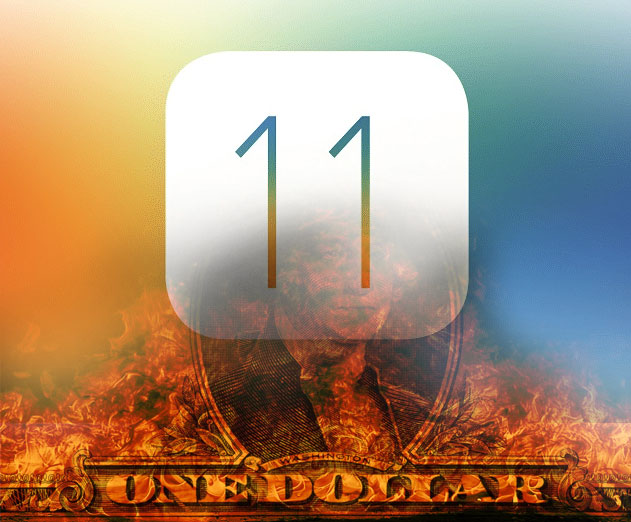 How iOS 11 will hurt developer revenue

Tuesday, October 10, 2017 by Richard Harris



With the new release of iOS 11, Apple has made a profound change to its Safari browser that is likely to affect users, advertisers, and, most dramatically, publishers. What's at stake is a previously dependable source of revenue for content providers: third-party cookies. Browsers generate cookies for each URL a user visits, which, until now, could be spun off into thir...
---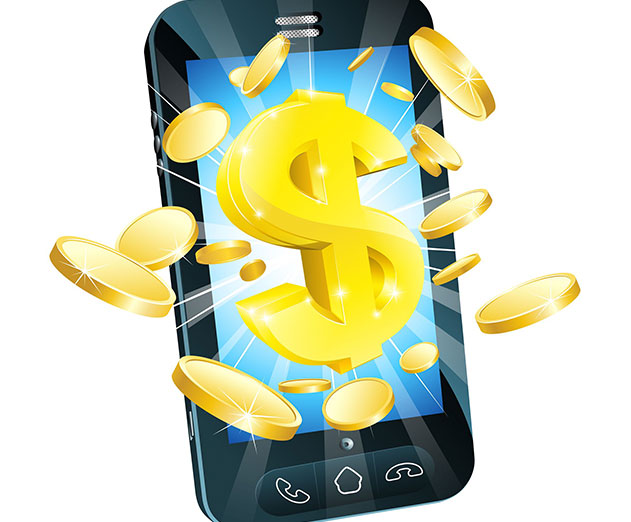 Are app store subscription models right for your app

Friday, October 6, 2017 by Mark Rosner



While advertising and in-app purchases are the methods of monetization app marketers are probably most familiar with, subscription-based models may be the most overlooked. But subscriptions offer publishers benefits like a predictable, long-term revenue stream, and higher average revenue per user (ARPU) versus ads or IAPs. Subscriptions can also be deeply engaging for u...
---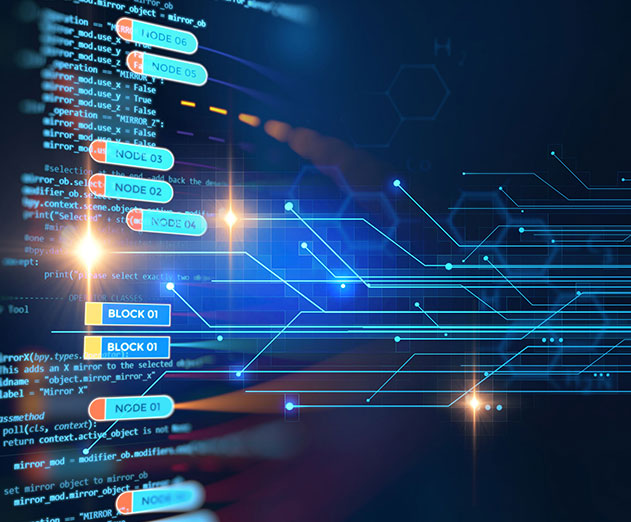 The blockchain for mobile adtech BAEX by Acquired.io

Tuesday, October 3, 2017 by Richard Harris



Acquired.io has announced Blockchain Advertising Extensions (BAEX), the first blockchain-powered solution that enables new types of deals, like trading targeting data and using data outside social platforms to target users at scale. As part of this initiative, a BAEX token sale is planned to take place later this year.There are new types of transactions that Blockchain ...
---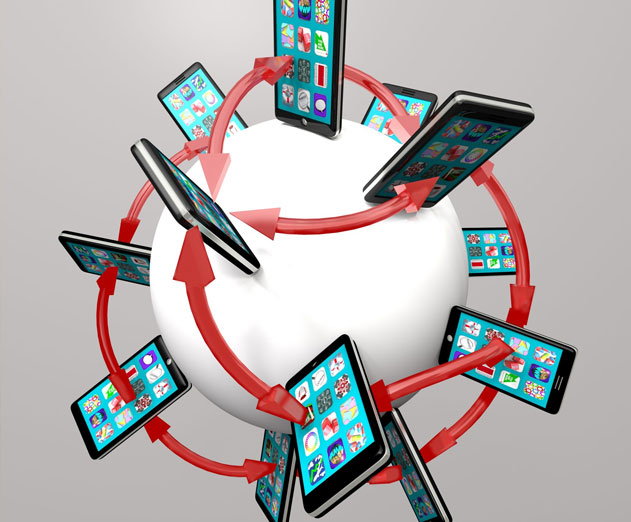 App monetization and choosing the right partner

Friday, September 22, 2017 by Ignasi Prat



The process of defining the business model for monetizing your apps and mobile games starts before even a single line of code is written. It's one of the most important considerations that'll shape your future strategy. It's the type of strategic decision that will influence your present and future development. And if you decide to monetize through advertising, choosing...
---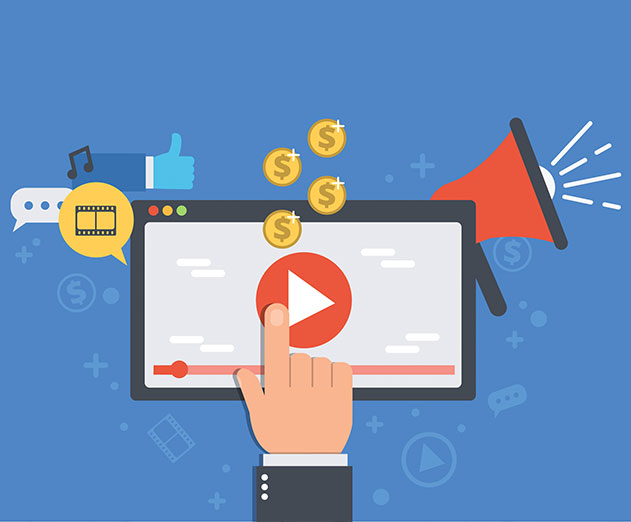 About the explosive growth of mobile video advertising

Tuesday, September 19, 2017 by Richard Harris



Smaato has released its Q2 2017 Global Trends in Mobile Advertising Report. Smaato conducted an in-depth analysis of the 1.5+ trillion ad impressions delivered on its platform in the second quarter of 2017, and found new data to support the massive growth of video advertising globally, and particularly in-app, which is growing faster over mobile web as a share of digita...
---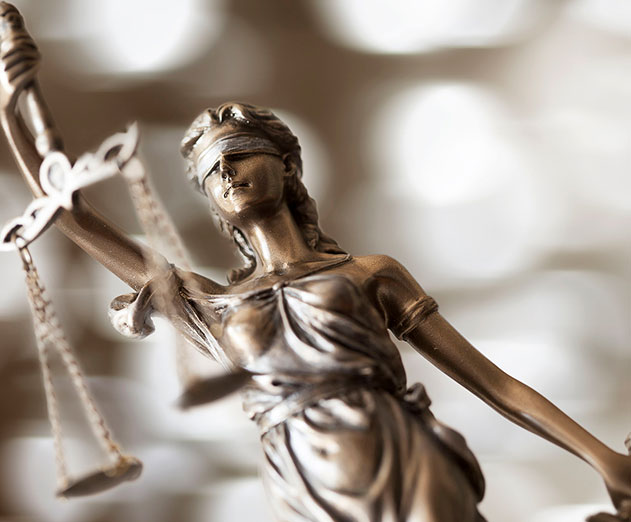 Four privacy questions every developer needs to answer

Wednesday, September 13, 2017 by Morgan Reed



Over the past twelve months, the internet-connected doll My Friend Cayla went from one of the hottest toys of the holiday season to an internationally-classified "espionage device." The doll was the subject of an FBI warning, banned from sale or ownership in Germany, and eventually dropped from every major retailer in the United States. Despite the nearly universally hi...
---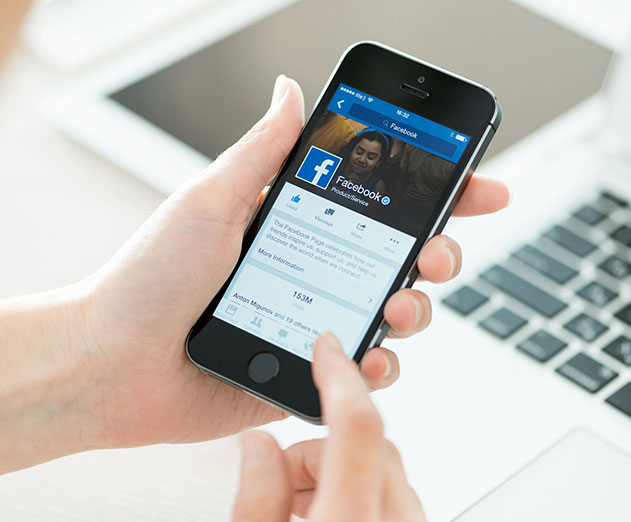 So this is what everyone is doing on their mobile

Monday, September 11, 2017 by Richard Harris



Mobile Posse will announce at Mobile Future Forward a new research paper titled "A New Lens on Mobile: Gratification Beats Personalization In the Quest of Mobile Ad Revenue," the first of an ongoing series of original research analytics about the mobile user journey in partnership with Phoenix Marketing International (PMI), a marketing research firm.Unlike traditional m...
---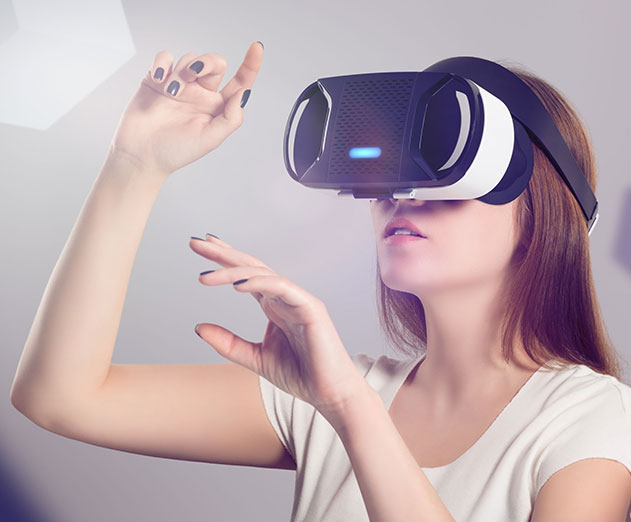 Immersv VR and Mobile 360 marketing firm nabs $10.5M in Series A

Wednesday, August 23, 2017 by Richard Harris



Immersv, an interactive advertising platform for Mobile 360 and Virtual Reality, has completed a $10.5 million Series A round of financing. The Series A financing builds on a year of significant product and market momentum for Immersv, which combines interactive 360 advertising with a programmatic real time bidding platform. The company has recently signed programmatic ...
---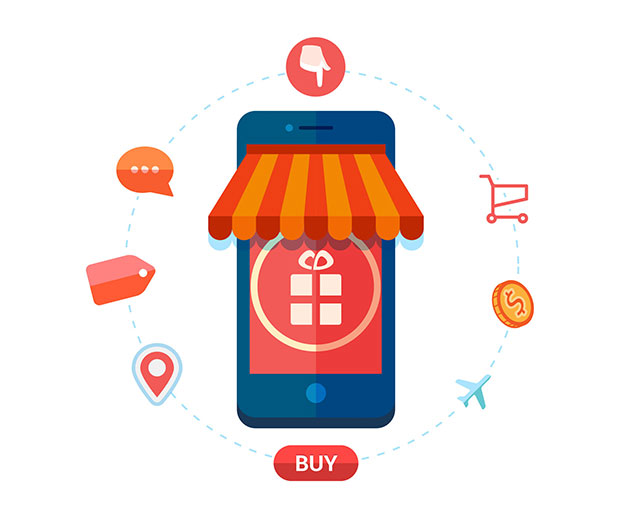 A guide to monetizing apps using mobile native advertising

Thursday, August 17, 2017 by Ashwin Shekhar



The pace of innovation in mobile advertising has never been greater. While we have seen significant gains over the last few years, today, the industry is benefiting from the convergence of three areas - native ads, programmatic buying and enhanced targeting. This powerful fusion is essential to ensure a future in mobile advertising which provides users with a relevant a...
---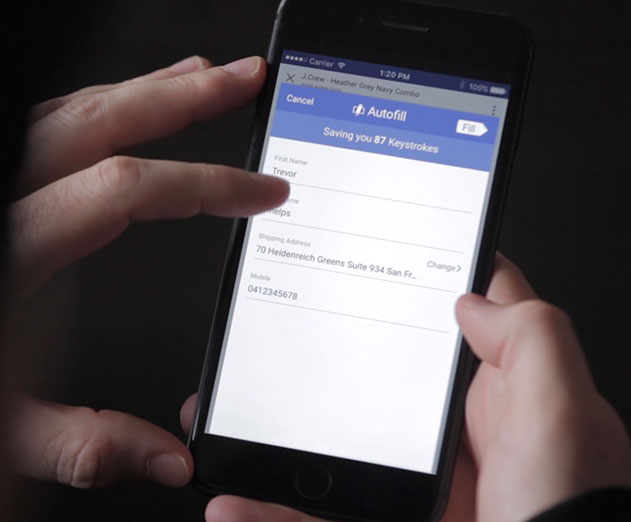 Fillr reaches 100 million monthly active users

Thursday, August 10, 2017 by Christian Hargrave



Fillr has announced that its mobile Autofill as a Service platform now reaches 100 million monthly active users worldwide. Providing one-click, accurate, and secure autofill for checkout forms, the Fillr Autofill as a Service (FAaaS) platform helps mobile digital commerce businesses take advantage of the exploding growth in mobile commerce, which claims 90 percent of mo...
---
Vungle SDK to be released on the Amazon Fire tablet

Tuesday, August 8, 2017 by Richard Harris



Vungle, a marketing platform for in-app video ads, has announced the upcoming release of a software developer kit (SDK) for Amazon's popular Fire tablets. Vungle, working together with Amazon Appstore, will bring its user acquisition and monetization platform to Fire tablets.According to analyst firm IDC, adoption of Amazon devices increased 1,200 percent year over year...
---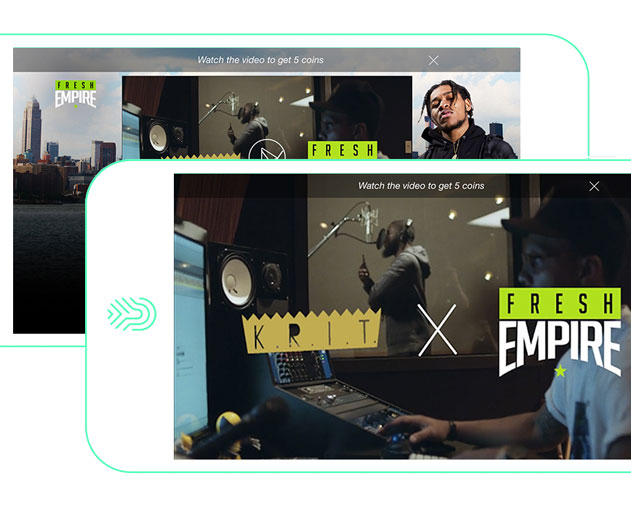 Mobile rewarded ads help increase IAP spends shows study

Tuesday, August 1, 2017 by Richard Harris



Rewarded videos inside games and apps can be a double edge sword. Give "something" to a user for watching a video is a gamble because it's hard to decipher how users will react. It's an obvious thought to wonder if rewarded ads take revenue away from In-App Purchases (IAPs). But new data out today from Tapjoy shows that rewarded ads actually help increase IAP ...
---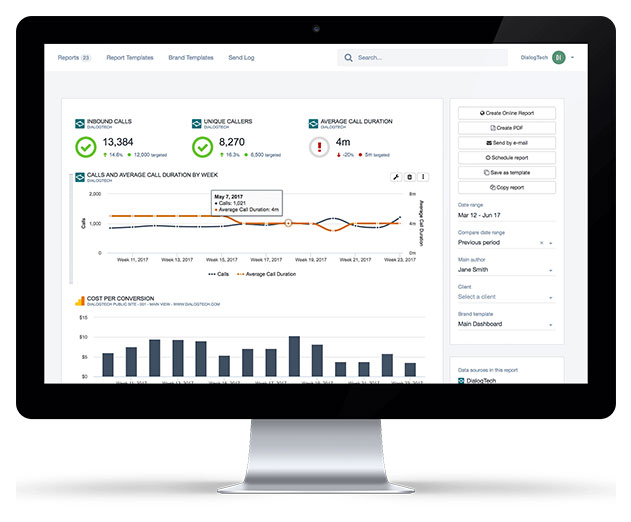 Omni-channel insights launch for phone call analytics platform DialogTech

Wednesday, July 26, 2017 by Christian Hargrave



DialogTech, a provider of marketing analytics for phone calls, has announced the launch of Dashboard Insights. Businesses and agencies can now access and visualize DialogTech's call analytics data however they choose to gain the right insights into how phone calls from digital advertising, website interactions and offline marketing drive appointments, customers and reve...
---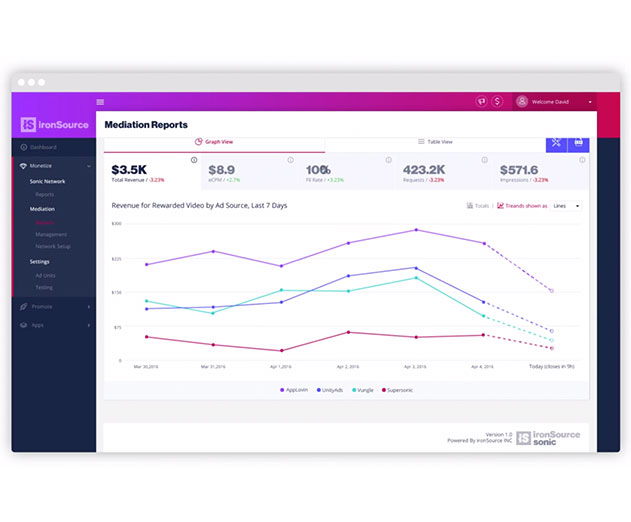 Fighting mobile ad fraud with new Active Protect program

Wednesday, July 26, 2017 by Richard Harris



A mobile monetization and marketing company, ironSource, has announced the launch of the Active Protect program, a program for mobile advertisers which aims to prevent the most frequent types of fraud on non-SDK traffic - primarily attribution and device manipulation - by blocking fraudulent or manipulated traffic detected by the program in real-time and automatically r...
---
Tapjoy hits a milestone of 600 million mobile consumers

Monday, July 24, 2017 by Richard Harris



Tapjoy, a Maximum Impact Platform for mobile advertisers and app developers, has announced that its ad platform grew to reach about 600 million mobile consumers at the close of Q2. This reach is primarily driven by massive growth in the company's rewarded video product, which posted an 80% year-over-year increase in the total number of daily unique viewers, a 107% incre...
---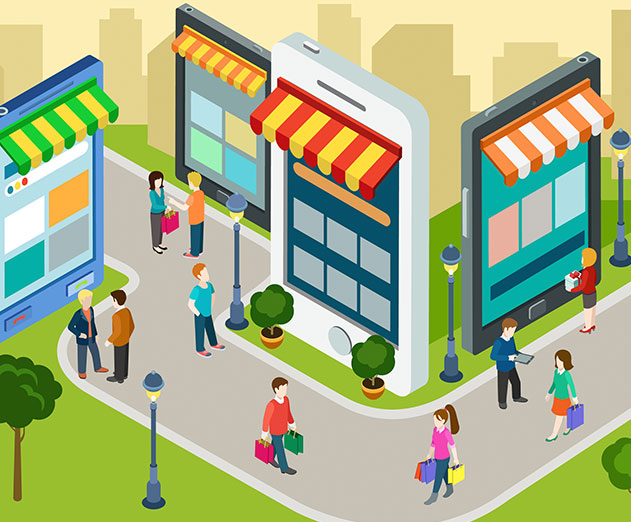 Why Texas Humor selected the Shopgate mobile commerce platform

Thursday, July 20, 2017 by Richard Harris



Shopgate has announced Texas Humor, a clothing brand that emphasizes Texas pride, selected their mobile commerce platform solution to develop an enhanced mobile shopping application for its customer base. The mobile app allows Texas Humor to further connect with customers through advanced features including push notifications, abandoned cart reminders and exclusive mobi...
---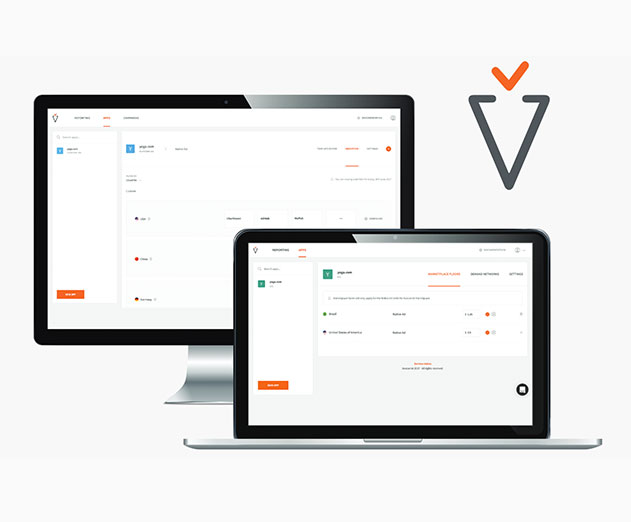 Avocarrot Unified SSP for mobile is launched from Glispa

Monday, July 17, 2017 by Richard Harris



Following the announcement of its fourth strategic acquisition, Glispa Global Group, a mobile ad tech company, unveils its newest product offering, Avocarrot, the full-service monetization platform which serves all types of mobile in-app advertising, both programmatic and performance-based. The new platform offers full transparency, control, and ease of use to boost and...
---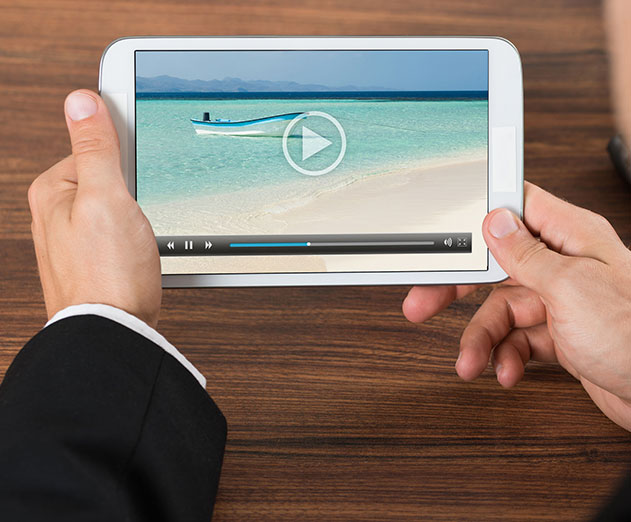 Mobile video challenges most app marketers new report says

Wednesday, June 28, 2017 by Richard Harris



If Digital Video 1.0 was characterized by the repurposing of TV content for the PC, then the current growth in Mobile Video is anything but repurposing Web or TV video content for mobile devices, according to research commissioned by mobile growth platform YouAppi.The research conducted by Dimensional Research found that 94% of the 218 global mobile marketer and agency ...
---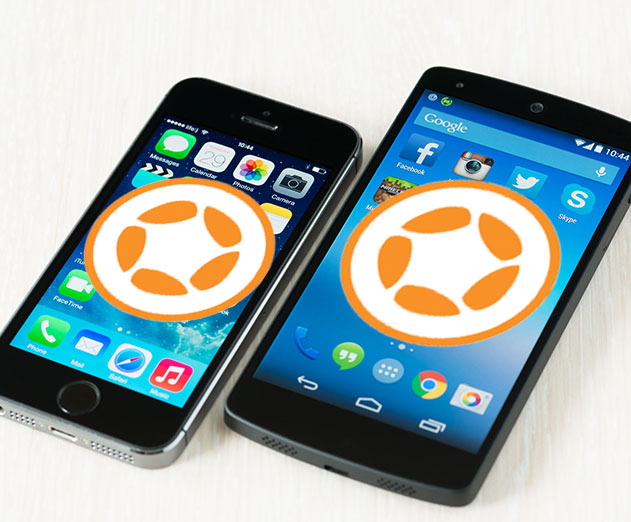 Corona goes free today including enterprise version

Thursday, June 22, 2017 by Richard Harris



Corona Labs​, the creators of a cross-platform app development platform, has announced that the Corona framework will become completely free for app developers starting today. Until now, the Corona development platform existed in two versions: a free core product named Corona SDK and an additional paid option named Corona Enterprise. The Enterprise version allowed...
---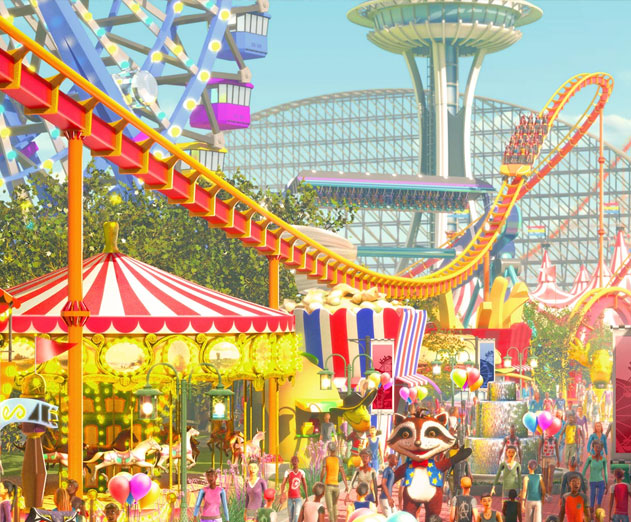 Tapjoy partners with Atari to monetize RollerCoaster Tycoon Touch

Tuesday, June 20, 2017 by Christian Hargrave



Tapjoy has announced a partnership with Atari, one of the world's most recognized publishers and producers of interactive entertainment, to make Tapjoy one of the first providers of rewarded advertisements in Atari's mobile games. Players of Atari's RollerCoaster Tycoon Touch can now earn free in-app coins by watching videos and engaging with other types of ads from Tap...
---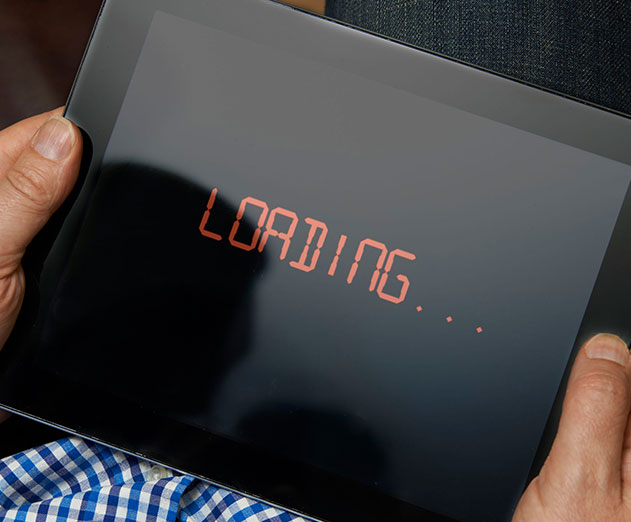 How mobile video load time affects ad delivery

Monday, June 19, 2017 by Patrick Kennard



Ask any mobile app developer, and they'll tell you that one of the greatest challenges in monetizing their apps through video ads isn't finding the right demand or knowing when to run the videos; it's figuring out how to present video ads without slowing down their apps. I'm sure every developer at some point has done a Google search for something like, "Which ad networ...
---
Reward videos for mobile ads payoff the best says Tapjoy

Thursday, June 15, 2017 by Richard Harris



Consumers want their apps free and their ads rewarded. A new study by Tapjoy, a mobile advertising platform, found that mobile gamers in the US prefer opt-in, rewarded advertisements over mandatory ads such as pre-roll videos by a 4-to-1 margin. The study also found that videos are far and away consumers' favorite type of rewarded ads on mobile - preferred by at l...
---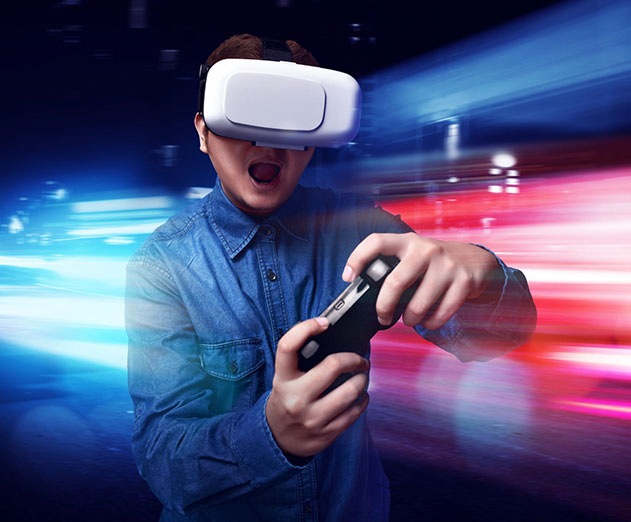 Why you should make your gameplay fast (or game over!)

Monday, June 12, 2017 by Shlomi Gian



Countless mobile game publishers have tried to formulate the winning recipe for successful mobile games. Some of them seem universal and straightforward, while others are controversial or genre-specific. Not surprisingly, the indisputable ingredient that is both fundamental and critical to a mobile game's success is simply performance. It affects every stage and each co...
---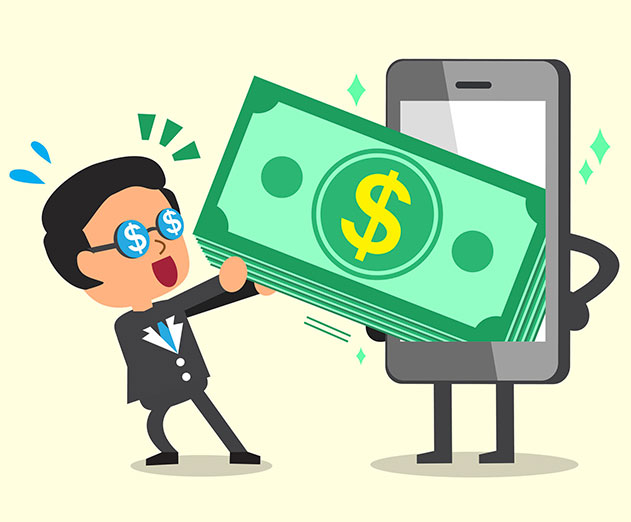 Why brands will pay top dollar for your in-app inventory

Thursday, June 8, 2017 by Dan Laughlin



Ad fraud is expected to cost brands over $16 billion this year. The industry is on edge, and brand safety is a top concern. This is especially true after Fortune 500 advertisers discovered their ads appearing next to inappropriate content on Google's Youtube.The industry has been working on solutions to curb ad fraud and increase brand safety, and yet the problem grows ...
---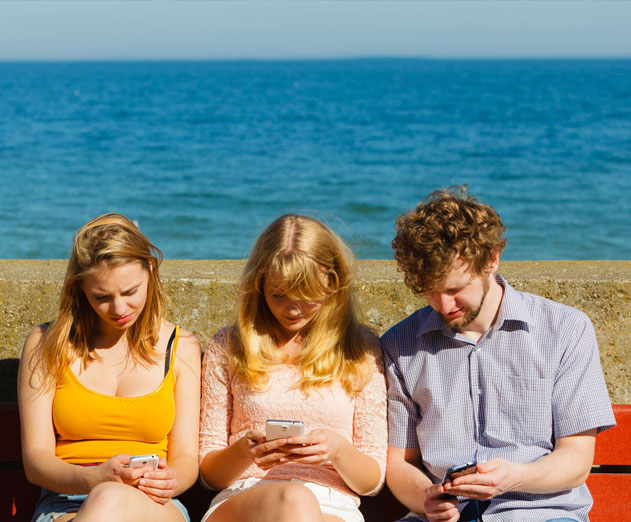 Weather apps have the highest mobile ad eCPM finds new report

Thursday, June 8, 2017 by Richard Harris



A new Q1 2017 report from Smaato was just released. Titled the "Global Trends in Mobile Advertising Report", data was analyzed from 300 billion mobile ad impressions served on its exchange each month and found that mobile ad space is more valuable than ever before as global eCPMs grew almost 50 percent year-over-year.Fueled by explosive growth in the Asia-Pacific ...
---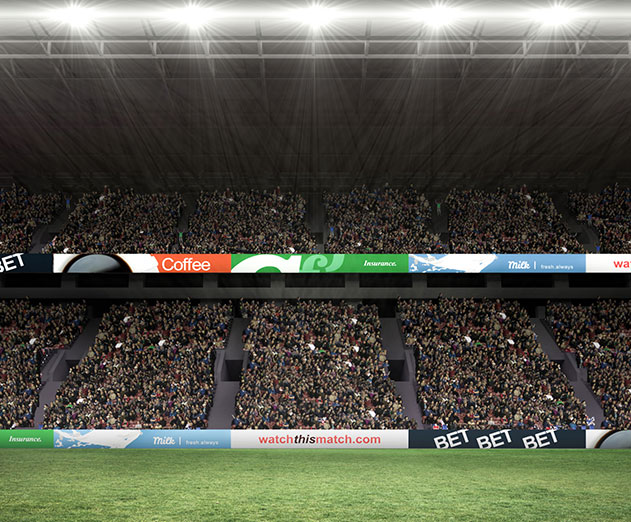 Digital transformation wave reaches the sports industry

Thursday, May 25, 2017 by Richard Harris



Built.io, a provider of digital transformation solutions, has announced the general availability of its Digital Fan Experience Platform, which allows sports franchises to reinvent how they connect with their fans - during game time and beyond.Now, sports franchises around the world have access to the same award-winning platform from Built.io that helped NBA teams like t...
---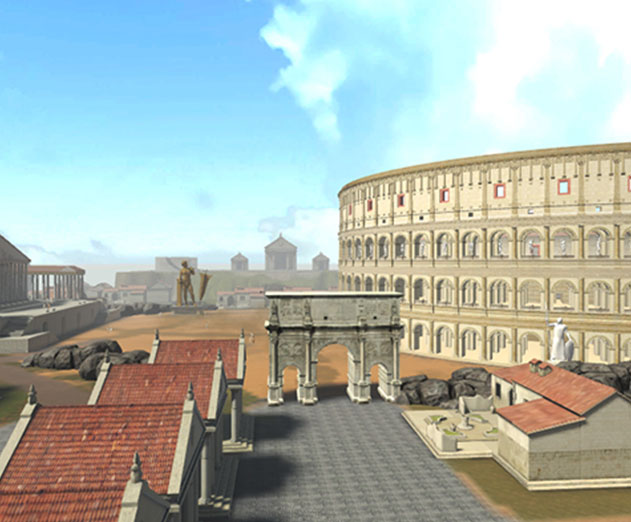 What VR developers need to know when creating educational apps

Thursday, May 25, 2017 by Baptiste Grève



From dissecting frogs without the guilty consciousnesses, taking a history class in ancient Rome, or swimming with marine animals in the Galapagos islands, VR is offering modern students a more authentic and immersive learning experience, in which they can interact with dimensional environments and place themselves in different times and locations.While the initial hype...
---
Featured Stories
Stay Updated
Sign up for our newsletter for the headlines delivered to you

SuccessFull SignUp

co