development tools
development tools news search results
Developer news items we found relating to development tools
75 results
---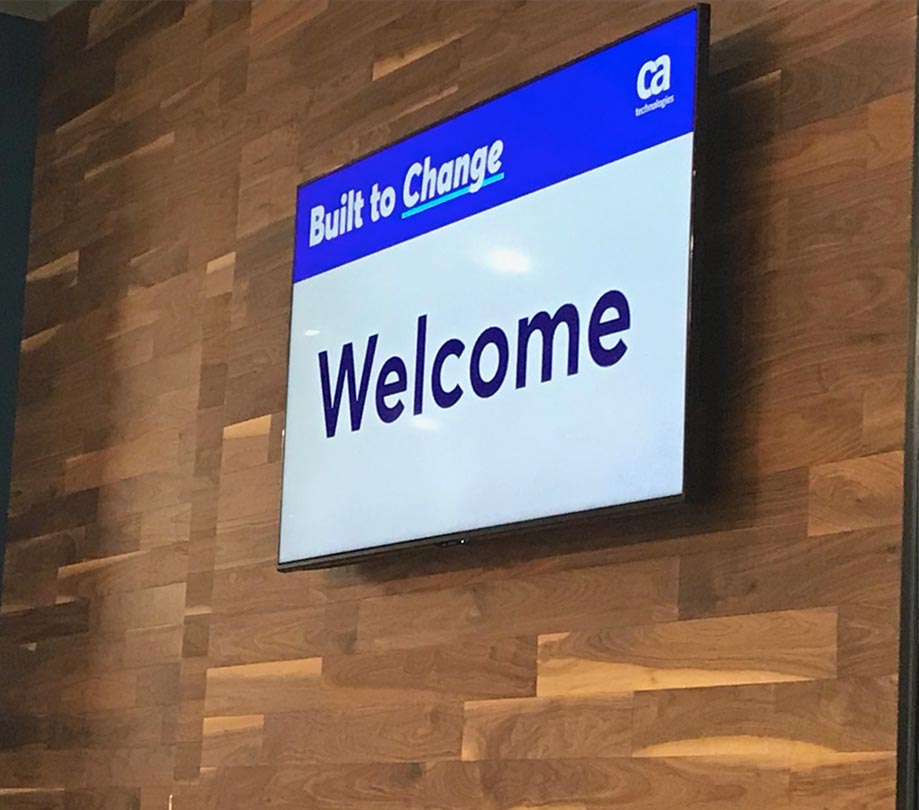 Key takeaways from CA Technologies Built to Change Summit 2018

Friday, June 8, 2018 by Christian Hargrave



The CA Technologies' 2nd annual Built to Change Summit(BTC) lead to the release of a whole bunch of exciting new technology and research projects pertaining to DevOps, GDPR regulations, Agile project management, and more. The overall theme of the event being to make their development platforms "frictionless" for their users, allowing them to create and...
---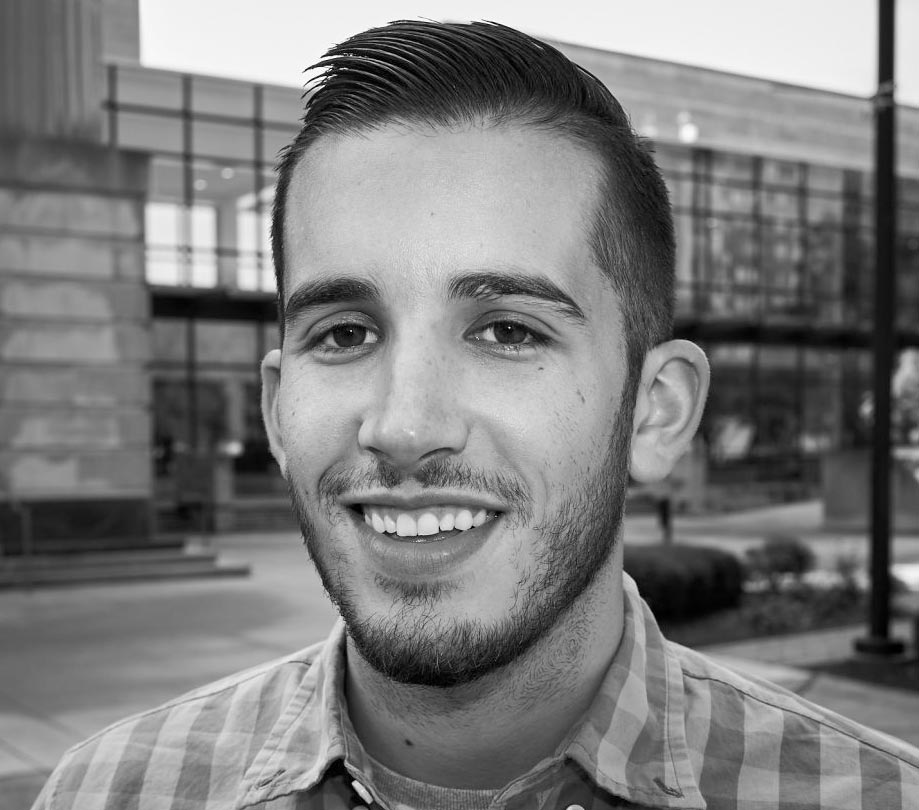 What if we never had to look at code to make an app

Monday, May 7, 2018 by Richard Harris



I find it humorous and a little dissatisfying that programming is sometimes defined as; "the action or process of writing computer programs ", as if we are just sitting down to write a short story!So here is my definition of programming. Programming is a complex set of engineered problem-solving ideas from the widespread neural network of the brain, that gets translated...
---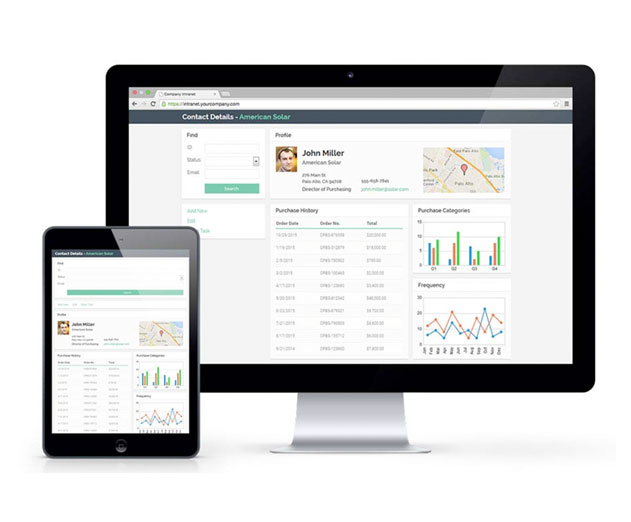 Talguu launches live casting video service

Wednesday, March 14, 2018 by Christian Hargrave



Caspio has announced that Talguu launched its new multi-channel video service, entirely built on Caspio's low-code development platform. Talguu, a Silicon Valley startup, allows television stations, professional performers and individual content providers to connect directly with audiences via a multi-platform pay-per-view video streaming service. Operating in a time- a...
---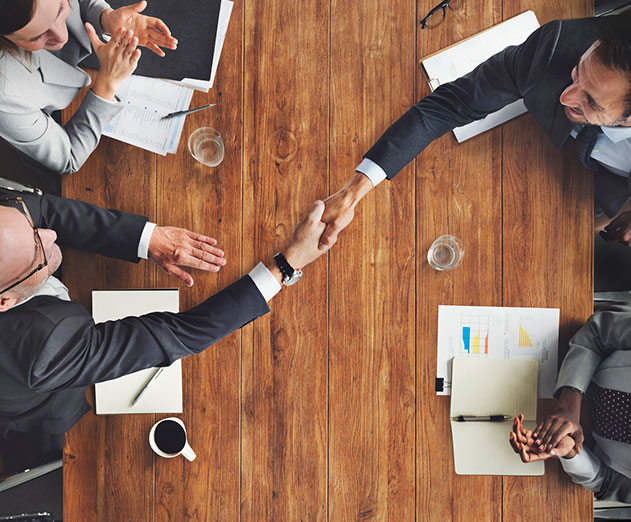 Upskill closes in on $17.2M from investors

Tuesday, March 13, 2018 by Christian Hargrave



Upskill has announces that it has raised $17.2 million in new capital to support increased growth and product development. The funding round adds new investors including Accenture and Cisco Investments, as well as continued participation from Boeing HorizonX, GE Ventures, New Enterprise Associates (NEA), and other industrial-focused investors.This latest financing build...
---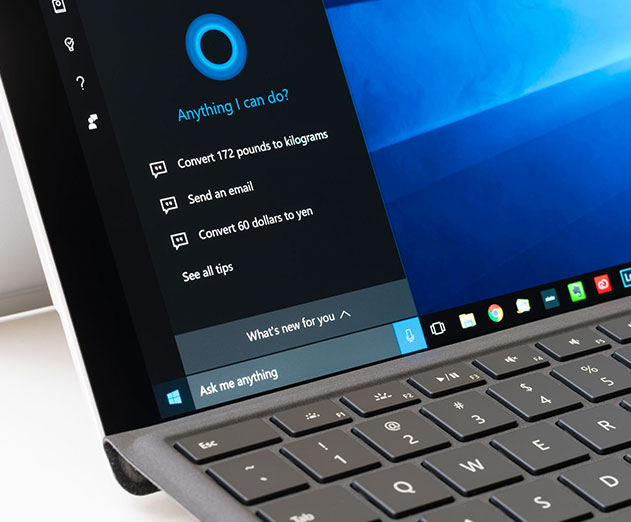 Making voice enabled apps for home or business

Monday, March 12, 2018 by Richard Harris



A voice-enabled application is a piece of software integrated with a service like Amazon Lex to add a conversational interface. This is typically a technology that we associate with consumers, thanks to voice assistants like Alexa, Siri, Cortana, and Google Home. However, history tells us that consumers expect the enterprise to mirror their own personal use of technolog...
---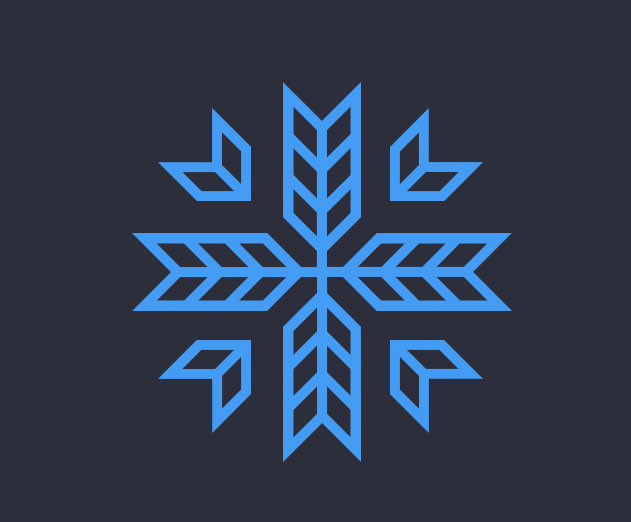 Blockchain helps artists protect their work

Tuesday, February 13, 2018 by Christian Hargrave



Po.et has announced the release of Frost, An open API and set of developer tools. Frost allows content publishers and developers to more easily register creative works on the blockchain. Using Frost, users can interact with the Po.et Network with a basic username and password login, instead of running a full Po.et node. This API will enable new integrations and decentra...
---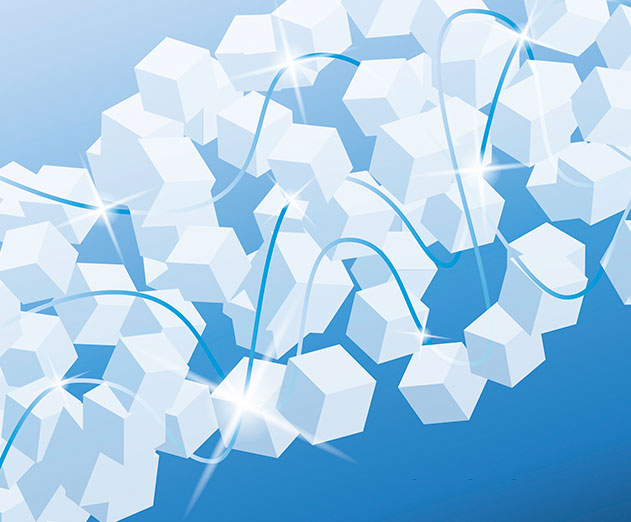 Hyperledger Sawtooth 1.0 launches

Tuesday, January 30, 2018 by Richard Harris



Hyperledger has announced the general availability of Hyperledger Sawtooth 1.0. Hosted by The Linux Foundation, Sawtooth is a modular platform for building, deploying, and running distributed ledgers. Sawtooth is the second active Hyperledger project to reach 1.0, following Hyperledger Fabric 1.0 in July 2017."We're beyond excited to see not one, but two of Hyperledger'...
---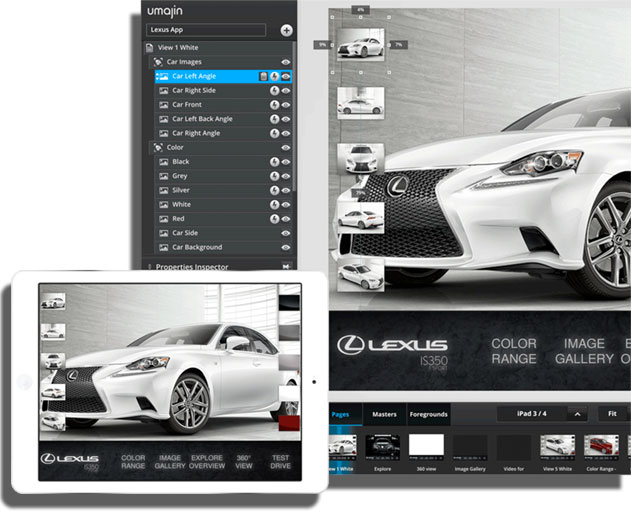 Umajin Immerse just launched

Monday, November 20, 2017 by Christian Hargrave



Umajin Immerse has announced the launch of Umajin Immerse, a development platform that includes 3D, Digital Agents, Augmented Reality (AR), Virtual Reality (VR), offline mapping and simplified and secure provisioning of enterprise data resources. The platform is used to drive innovation and digital transformation for enterprises, allowing rapid deployment of digital pro...
---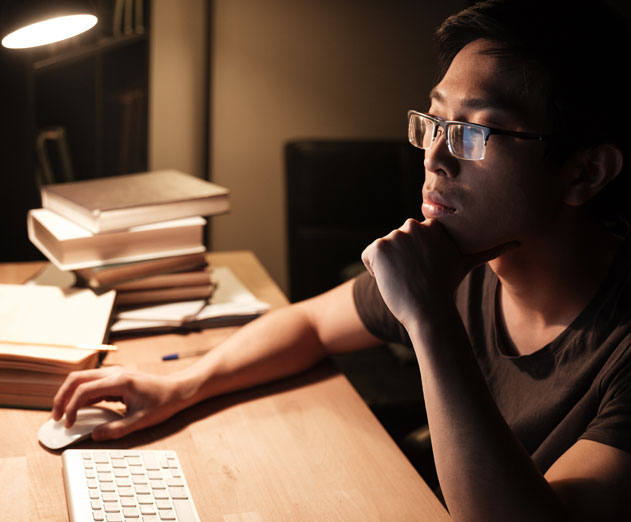 Point and click app development with Metavine GO

Wednesday, November 8, 2017 by Richard Harris



A recent report by Gartner finds that "more than 80% of top global enterprises have significant business unit development underway, much of it unseen and unsanctioned by IT, but less than 20% have a collaborative citizen development strategy in place." (Citizen Development is Fundamental to Digital Transformation, Oct 13, 2017, Driver, Wong, Baker). To help solve t...
---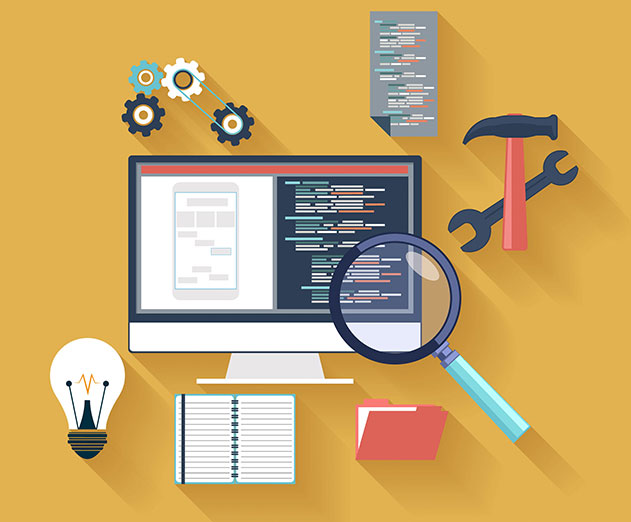 Low code and no code app development benefits

Wednesday, October 25, 2017 by Richard Harris



No-code and low-code platforms serve development projects in a myriad of different ways. It's all about assessing a business user's ability and the problem at hand to determine the best approach for the job.That's why we had a chat with John Carione, Product Marketing strategy at Quick Base to learn more about No-code and Low-Code application development.ADM: We've hear...
---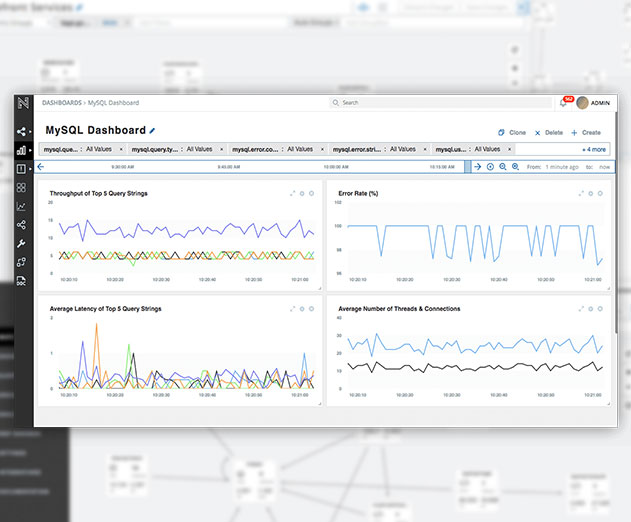 Netsil emerges from stealth with new AOC

Tuesday, September 26, 2017 by Richard Harris



Netsil has launched from stealth by unveiling the Netsil Application Operations Center (AOC), a universal observability and monitoring platform for modern cloud applications. With the AOC, Netsil enables DevOps teams to gain complete visibility into all the services and their dependencies, with absolutely no code changes required. As a result, DevOps teams are able to r...
---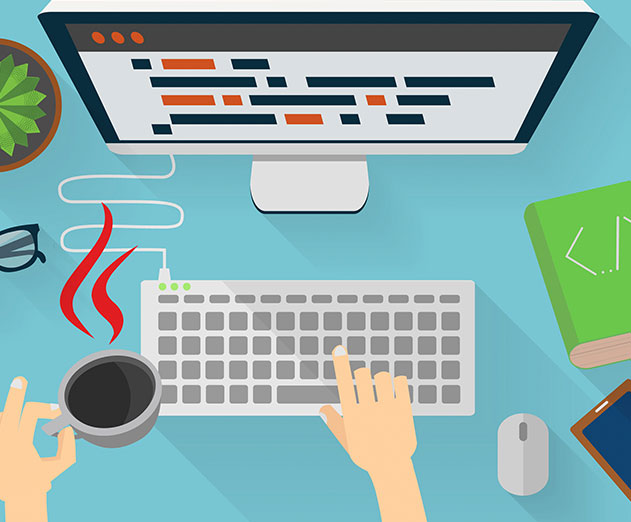 The HTML5 killer you may not know about

Thursday, September 14, 2017 by Richard Harris



For years HTML has been the universal language for website construction, and it has been impressively resilient in the face of competing languages thus far. It's been known to have the best combination of speed, security, responsiveness and compatibility of all programming languages on the market. However, the world is expanding beyond the internet browser to mobile and...
---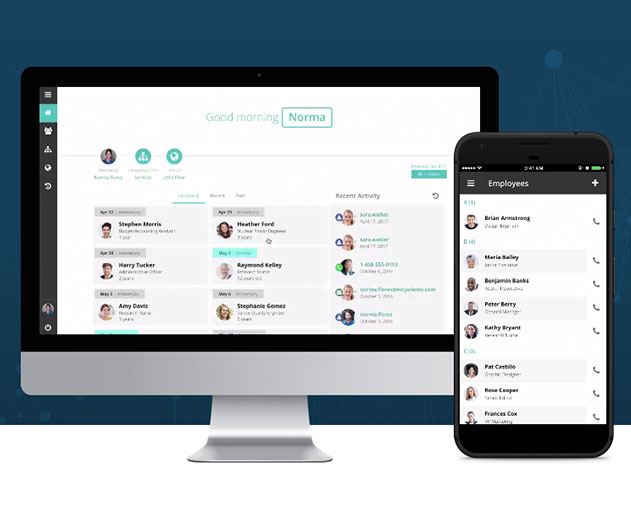 IDERA acquires Sencha to provide web developer tools

Tuesday, August 29, 2017 by Richard Harris



IDERA, Inc. has announced an agreement to acquire Sencha, a web application development platform. Sencha will be integrated with Embarcadero, IDERA, Inc.'s developer tools division.Sencha's Web Application Development Platform empowers companies to design, develop and test cross-platform web applications for desktops, tablets and smartphones. IDERA also noted that "in r...
---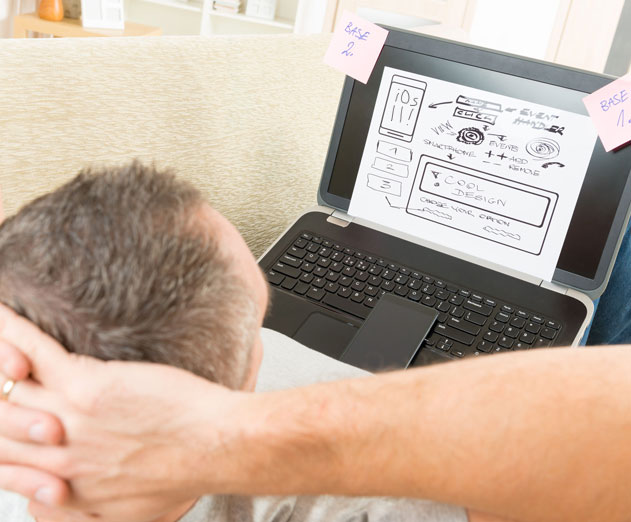 iOS 11 developer tips to maximize your opportunities

Friday, August 4, 2017 by Mark Price



One decade after the launch of the first iPhone, Apple is set to introduce the latest iOS. Deemed by the tech behemoth as the world's most advanced mobile operating system, iOS 11, still in public beta test, is packed with capabilities designed to help developers create cohesive and immersive user experiences. Following are new features and long-anticipated upgrades inc...
---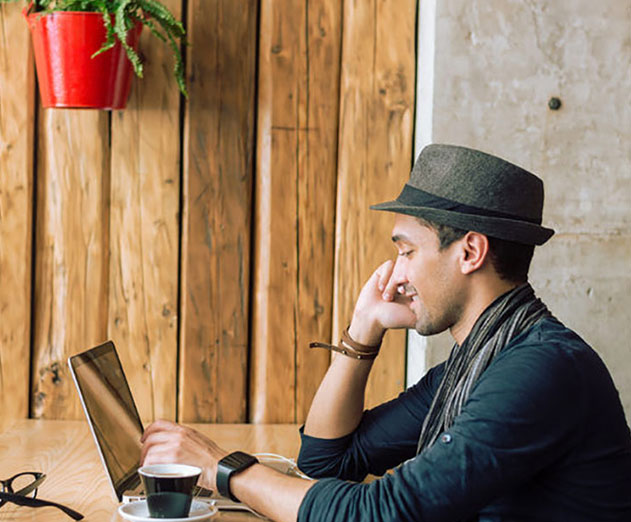 Game developers can now use StratusCore's Virtual Studio platform

Wednesday, August 2, 2017 by Richard Harris



StratusCore, a content production technology company, has announced significant enhancements to its cloud-based Virtual Studio platform that allows digital artists and creative studios to create content in a more cost-effective way with on-demand access to an expanded range of software tools, compute and collaboration.StratusCore's Virtual Studio is a pre- to post-produ...
---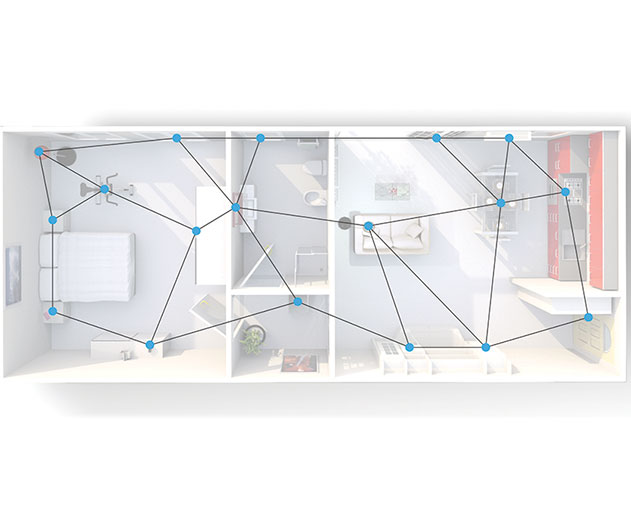 The first Bluetooth Mesh solution from Silicon Labs lands

Wednesday, July 19, 2017 by Richard Harris



To help developers simplify the design of mesh-networked devices for the Internet of Things (IoT) and get to market faster, Silicon Labs introduced a comprehensive suite of software and hardware that supports the new Bluetooth mesh specification. The new Bluetooth mesh solution benefits from the company's proven mesh networking expertise and includes development tools, ...
---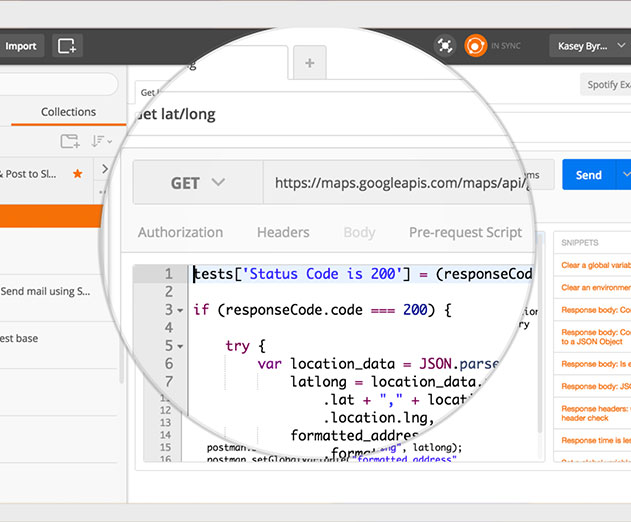 Postman app version 5.0 allows access to popular Postman Pro features

Friday, July 14, 2017 by Christian Hargrave



Postman has announced a major update to its free Postman app, version 5.0. Starting immediately, users of 5.0 will have limited-quantity access to many of the paid features of their Pro offerings, intended to support small and individual development projects.With this product release, all API developers can leverage the full power of Postman, with support at every stage...
---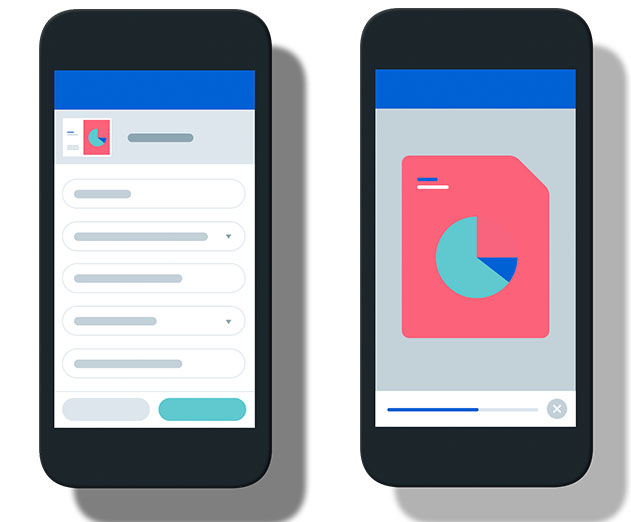 Box Elements for developers powers content experiences in their apps

Friday, July 14, 2017 by Richard Harris



Box, Inc., a cloud content management company, has introduced Box Elements, a new set of tools for businesses of all sizes to bring their content experience into any application built with their Platform. The first set of tools, UI Elements, is generally available and includes four pre-built, customizable components of their user interface. The company also announced th...
---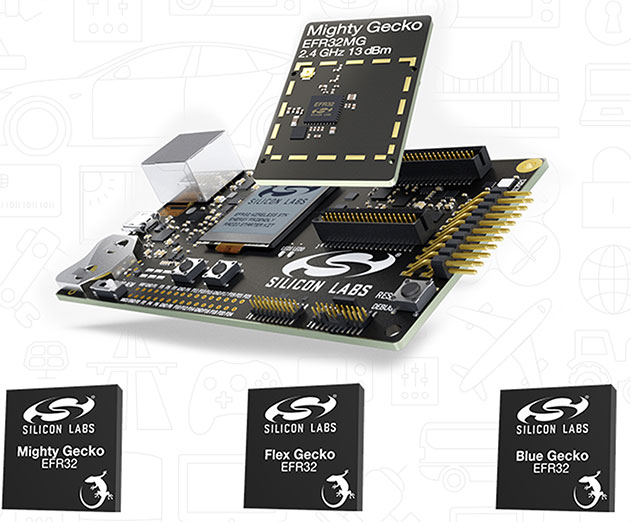 Wireless Gecko SoC now supports full bluetooth 5 connectivity

Friday, June 16, 2017 by Christian Hargrave



Silicon Labs expands its Wireless Gecko system-on-chip (SoC) portfolio with new multiband SoCs supporting full Bluetooth 5 connectivity and more memory options. Their new EFR32xG13 SoCs offer developers greater flexibility and more capabilities for applications using a single wireless protocol or requiring more memory for multiprotocol solutions, larger customer applica...
---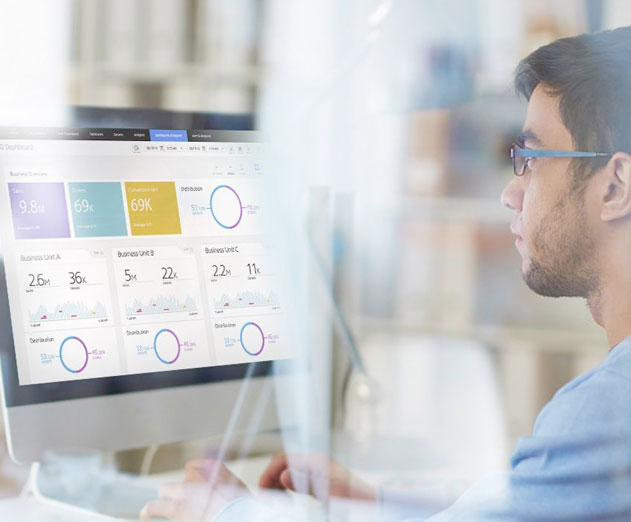 AppDynamics Developer Toolkit release for Spring is here

Thursday, April 6, 2017 by Christian Hargrave



AppDynamics, a Cisco company and a application intelligence company, is planning on a Spring '17 release, including the AppDynamics Developer Toolkit and major updates to Enterprise iQ and Business iQ. The new releases are aimed at giving application teams better abilities to deliver impactful customer experiences.In our digital-first world, where quality and performanc...
---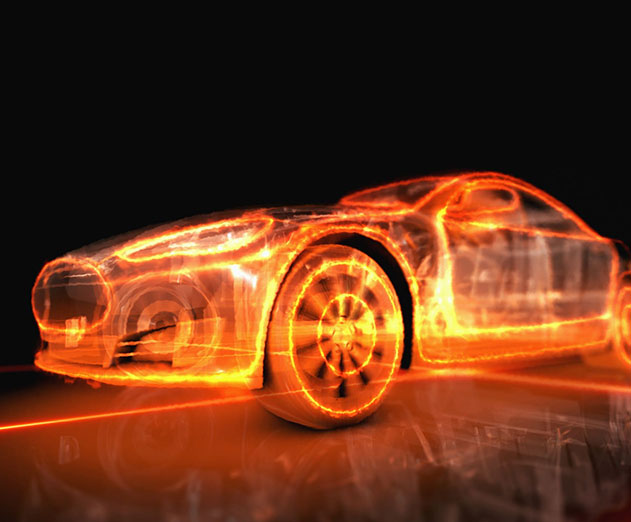 NVIDIA DRIVE Design Studio gets integrated into Qt

Friday, February 24, 2017 by Michael Haynes



The Qt Company has announced that it will integrate NVIDIA DRIVE Design Studio, a 3D HMI authoring system, into the Qt ecosystem. With the use of 3D technologies increasing significantly across all industries - especially in the automotive, healthcare and industrial automation sectors - innovative 3D design tools have become highly sought after by organizations and...
---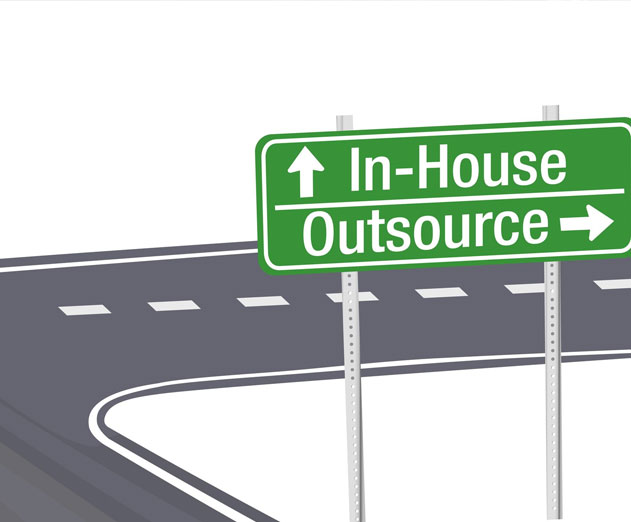 The drive for agility is fueling key transformations in IT

Wednesday, January 11, 2017 by Eduardo Cruz



IT has a crucial role to play in the UK's future prosperity. Britain must have the right level of skills, competencies and abilities to compete globally and sustain economic potency, especially now that it has decided to leave the European Union. From local start-ups to global enterprises, companies are in dire need of data scientists, talented...
---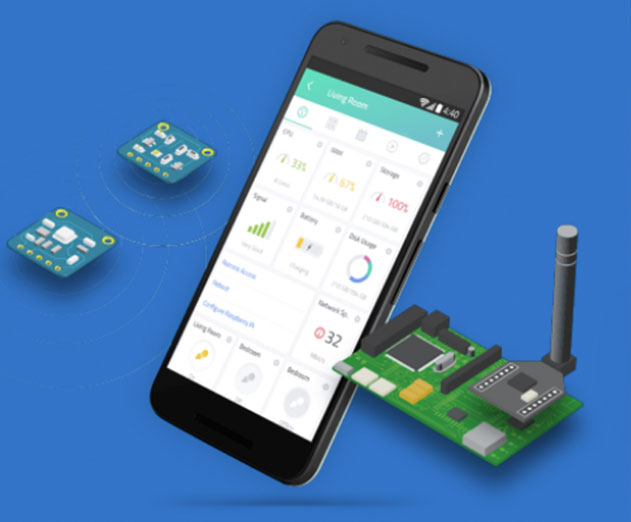 myDevices launches its IoT Ready Program at CES

Saturday, January 7, 2017 by Michael Haynes



How to build IoT solutions using Cayenne, and use cases with the myDevices IoT Creation Suite. myDevices, has announced the official launch of its IoT Ready Program for hardware manufacturers at CES 2017. The program provides manufacturers with the ability to have their devices seamlessly communicate with any other manufacturer's device. Their Cay...
---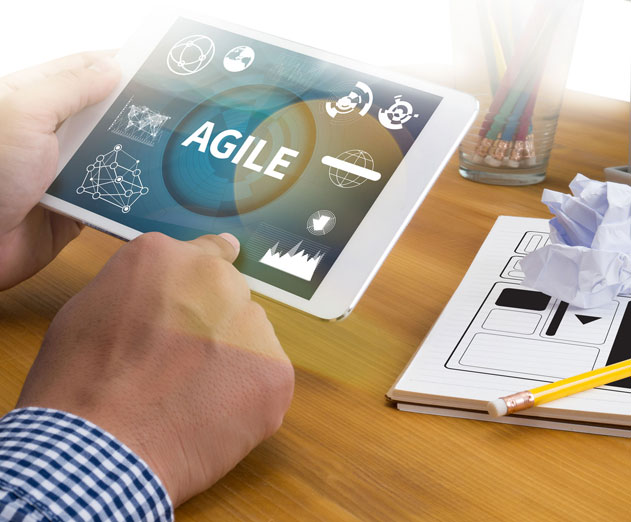 Five indispensable tools for your agile projects

Sunday, December 18, 2016 by Richard Harris



Agile project management methodologies have become increasingly popular for software development—especially among development teams making video games. Perhaps developers are attracted by the cool name which brings to mind animators and game designers in ninja outfits nimbly scampering over once insurmountable project deadlines. Or maybe it resonates with programmers wh...
---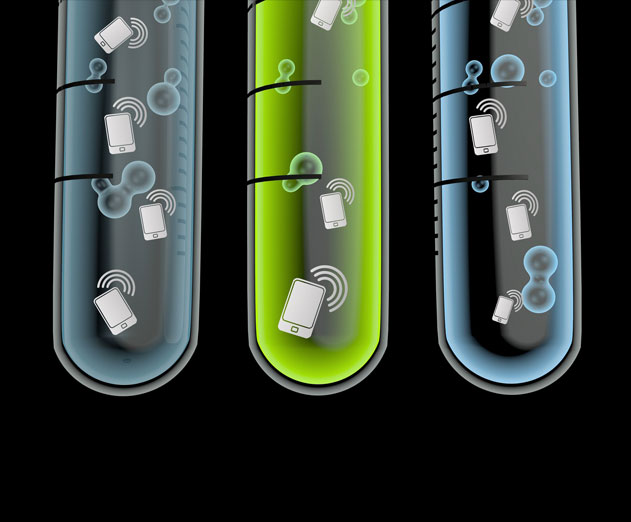 Centralized or Siloed Considering two test automation approaches

Wednesday, October 26, 2016 by Lubos Parobek



Today, software testing is undergoing a major shift. More and more teams are moving from a manual process to a fully automated approach that requires a more technical skill setNo two development environments are exactly alike and there is no cookie cutter approach to software delivery. But there are many standard approaches and methodologies to automated testing. ...
---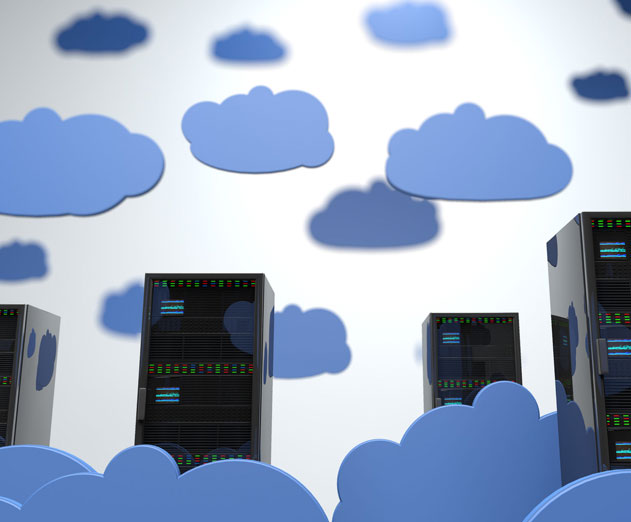 Why developers benefit when implementing a cloud backend into apps

Wednesday, October 26, 2016 by Richard Harris



The popularity of enterprise mobile app development has boomed across many industries as businesses have identified mobility as a key agent in their digital transformation efforts. As mobile application demand has risen, app developers are exploring new ways to simplify mobile app development and management. Enter cloud backend.We recently sat down with Ashruti Singh, P...
---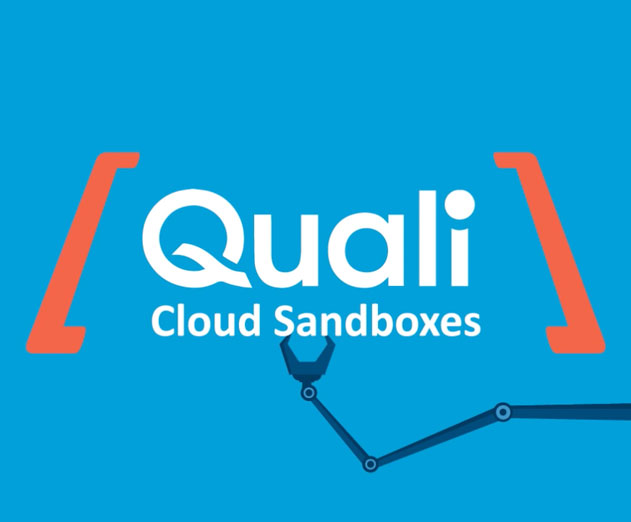 A discussion on cloud sandboxes with Quali's CMO Shashi Kiran

Monday, October 17, 2016 by Richard Harris



DevOps processes are used to accelerate the development of cloud applications, and sandboxes can help by providing actual replicas of production environments for developers to try out new code, or for test teams to get access to holistic real-world environments without the risk of harming a live production environment. We recently had an interesting conversat...
---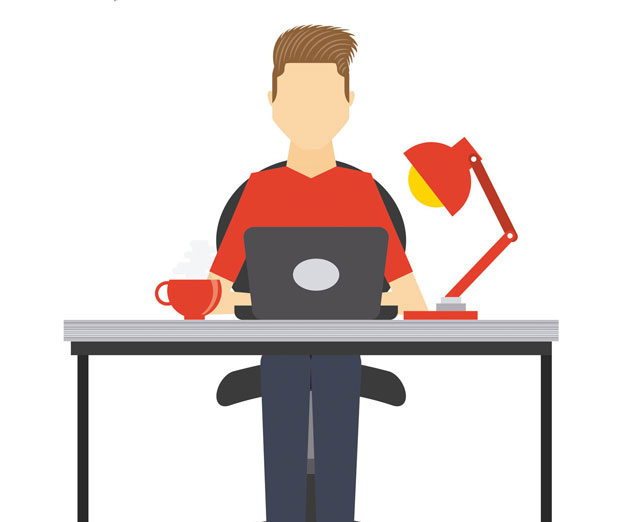 Sencha Launches Ext JS 6.2

Monday, September 19, 2016 by Richard Harris



Sencha has announced the general availability of its flagship Ext JS 6.2 and core products Sencha Cmd 6.2, Sencha Architect 4.0, and the new Sencha Themer 1.0. With these latest releases, Sencha is introducing advanced data visualization capabilities along with new framework components, enhanced web application development tools, and solutions for faster application the...
---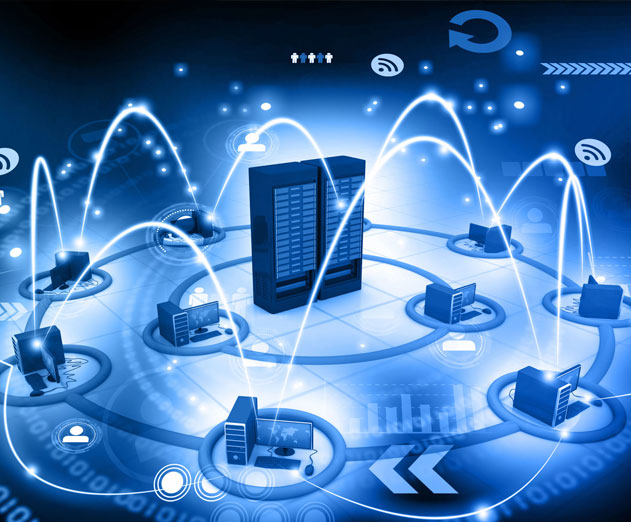 How Software Defined Networking Is Changing App Development

Thursday, September 8, 2016 by Richard Harris



Midokura is a global software innovator in network virtualization founded in 2010. The co-founders began their careers building distributed systems for the world's preeminent e-commerce website: Amazon.com. Recognizing that companies around the world faced similar challenges and needed networking infrastructure not found in conventional networking, they applied th...
---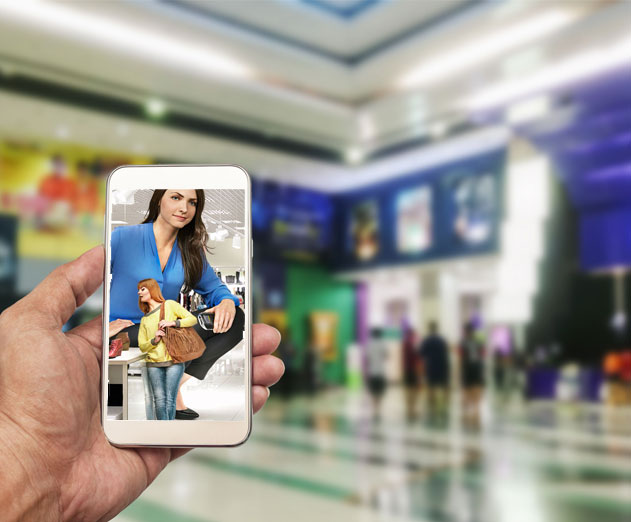 Discussing Android OS in the Enterprise With Zebra Technologies

Tuesday, September 6, 2016 by Richard Harris



We recently spoke with Bruce Willins, engineering fellow at Zebra Technologies, to discuss the versatility and power of the Android OS and how it's used at an enterprise level in retail, manufacturing, supply chain and more. ADM: Who is Zebra Technologies and what does the company do? Willins: At Zebra, we make businesses as smart and connected...
---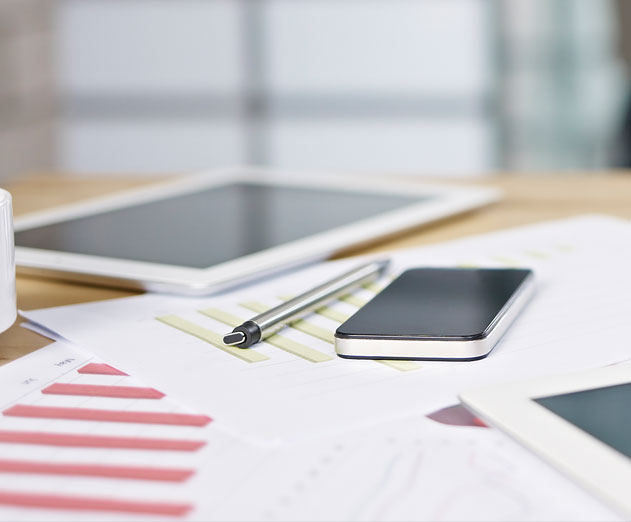 Being Ready for a Mobile-First Business Strategy

Sunday, July 31, 2016 by Sravish Sridhar



If your business isn't talking about its mobile strategy yet, it's only a matter of time. According to 451 Research, 40 percent of companies will prioritize the mobilization of general business apps over the next two years, compared to just mobilizing field service and sales teams. Companies recognize mobility offers huge business benefits, from driving customer satisfa...
---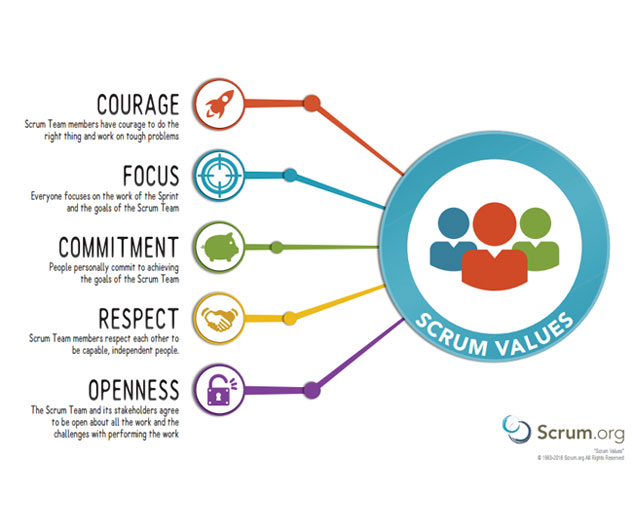 How Do I Build an Agile Organization - Part 3

Thursday, July 28, 2016 by Ken Schwaber



Remember the angry development VP from Part 1? He had hired a certified Scrum Master and found him inadequate. This VP made the assumption that the CSM certification meant the person was qualified to help his organization. He found out it only meant the person was certified as having attended a Scrum Alliance scrum master class.In Part 2, I presented the steps...
---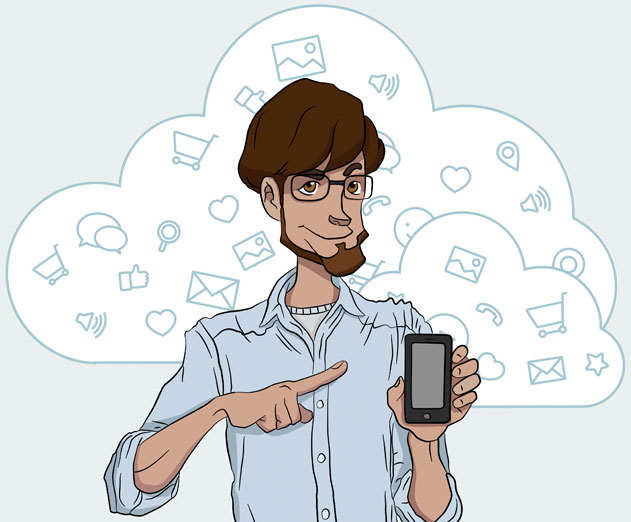 Autodesk Adds New APIs and SDKs to Forge Cloud Development Platform

Friday, June 17, 2016 by Stuart Parkerson



Autodesk has announced new functionality to its Forge platform, including new cloud application development tools and services cloud developers. The Forge platform offers a set of cloud services that connects design, engineering, visualization, collaboration, production and operations workflows. Application programming interfaces (APIs) and software developmen...
---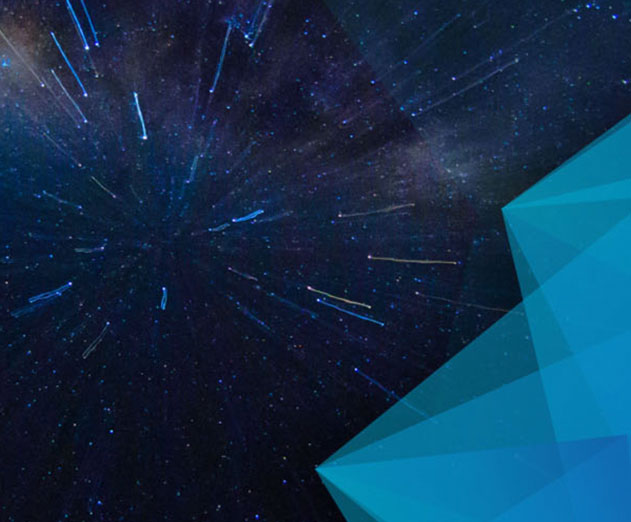 Ciena Adds New DevOps Toolkit for Virtualized Services

Saturday, May 28, 2016 by Richard Harris



Ciena has added a new DevOps Toolkit to its Blue Planet network and service orchestration platform that helps companies with the creation and delivery of new on-demand, virtualized services within their SDN and NFV enabled networks.The DevOps Toolkit features a set of software development tools that can be utilized by network operators' in-house personnel, and in collab...
---
Red Hat Summit to Be Held in San Francisco June 27 - 30

Friday, May 27, 2016 by Richard Harris



The Red Hat Summit will be held June 27 – 30 at the Moscone Center in San Francisco. The open source technology event will showcase the latest innovations in cloud computing, platform, virtualization, middleware, storage, and systems management technologies. The event will include:General Sessions - There are 6 general sessions intended for all Red Hat Summit attendees....
---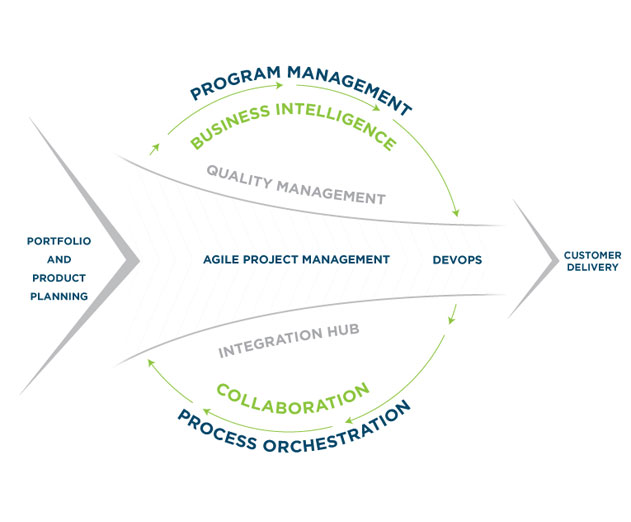 VersionOne Releases Updates to Agile Lifecycle Management Platform

Monday, April 25, 2016 by Richard Harris



VersionOne has announced its Spring 2016 Release of its VersionOne Lifecycle, an agile lifecycle management platform. The platform supports Scrum, Kanban, XP, SAFe, hybrid and other development methodologies. It offers an integrated platform that provides over 70 pre-built integrations to commercial and open-source development tools such as Microsoft Visual Studio, Ecli...
---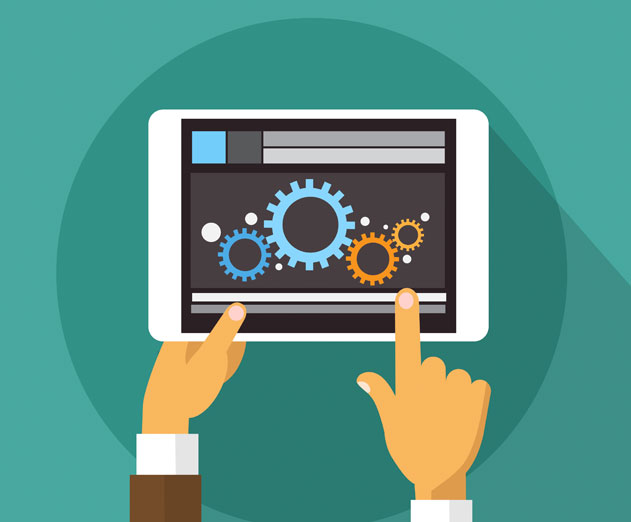 Complete the Feedback Loop and Go Mobile with DevOps

Monday, April 18, 2016 by Sam Guckenheimer



There's no doubt technology is more mobile than ever. Across the globe, people are spending more time with mobile devices than PCs. Businesses are optimizing their processes for a mobile world and devices have become the primary means of connecting to that rich new flow of information. Simply put, we have passed the tipping point with mobility and there is no going back...
---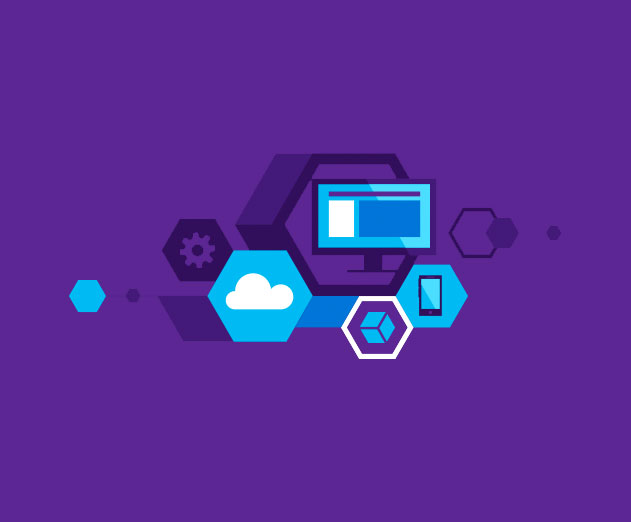 New Universal Windows Platform Tools Offer Significant Updates to .NET

Friday, April 15, 2016 by Stuart Parkerson



At Build 2016 Microsoft announced the availability of Visual Studio 2015 Update 2 which offers a significant update to the tools for building Universal Windows apps for many new classes of Windows 10 devices such XBOX, HoloLens, and Surface Hub (in addition to Phone, PC, and IoT)On the heals of Microsoft's announcement of its Visual Studio 2015 Update 2, the company is ...
---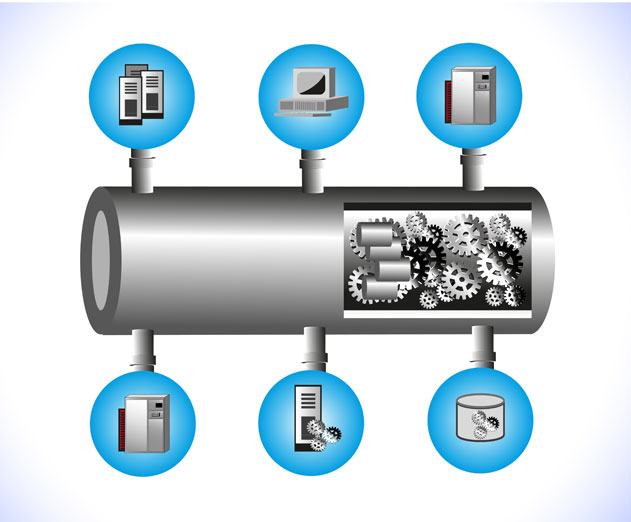 Study Shows Developers Wield Clout When Choosing an Organization's Technology

Wednesday, March 30, 2016 by Richard Harris



According to a recent survey, developers are playing a critical role in determining the IT technologies used by companies today. The annual "Future of Application Development and Delivery Survey" was performed by NGINX and received responses from more than 1,800 IT professionals.According to the survey report, 74 percent of respondents said developers are responsible fo...
---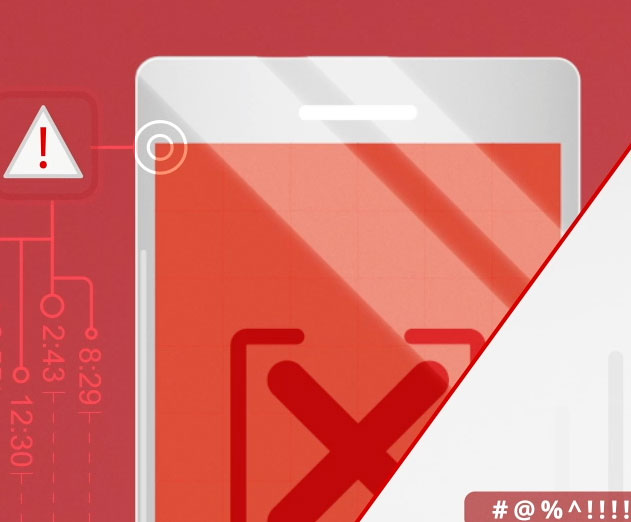 Appmobi Adds Enterprise Grade Security to Native Apps

Friday, March 18, 2016 by Stuart Parkerson



Appmobi has launched Appmobi Native Support, an all-in-one solution that adds enterprise-grade security at the code level to both new and existing native iOS, Android and Windows Phone mobile apps. Appmobi offers a platform dedicated to providing enterprise-grade security to native and Cordova-based HTML5 apps. The Appmobi Secure Mobile Platform integrates and work...
---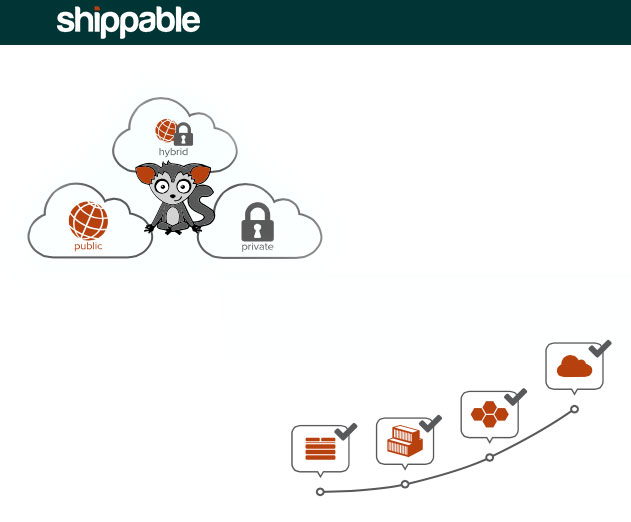 Shippable Announces New Continuous Delivery Platform

Tuesday, March 1, 2016 by Stuart Parkerson



Shippable has announced a new continuous delivery which offers end-to-end deployment pipelines that help eliminate the need to create custom automation and integrations. It also gives developers flexibility and choice of development tools and deployment options, and provides an application delivery path with support for n-tier applications as well as cloud-native techno...
---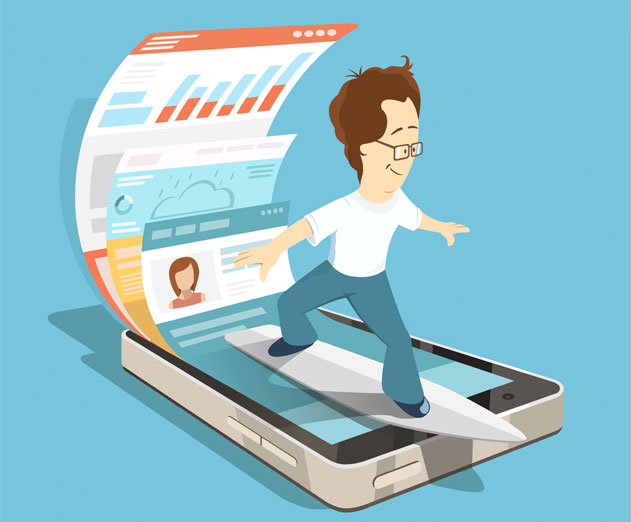 Flybits - The Dawning Era of the Citizen Developer and What It Means for Professional Developers

Tuesday, March 1, 2016 by Dr Hossein Rahnama



By 2017 demand for enterprise mobile apps will outstrip available development capacity five to one, according to Gartner. At the same time, as an increasing number of apps look the same or sport the same features, consumers are demanding more personalized, context-aware mobile experiences. This situation looks a lot like what we experienced in the late 90s, wh...
---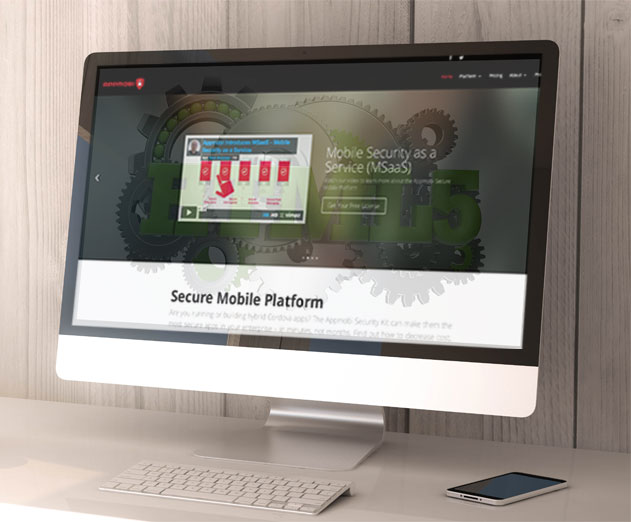 Appmobi and Intel Partner to Offer Enterprise HTML5 and Cordova Based Apps

Thursday, February 18, 2016 by Stuart Parkerson



Appmobi has announced the integration of its SaaS solution, Appmobi Secure Mobile Platform, with the Intel's XDK. The new Appmobi plug-in with the Intel XDK allows Intel developers to build secure enterprise-grade hybrid HTML5 and Cordova-based mobile applications. The service is free for up to 500 devices and can be transitioned to private stack services.Appmobi specia...
---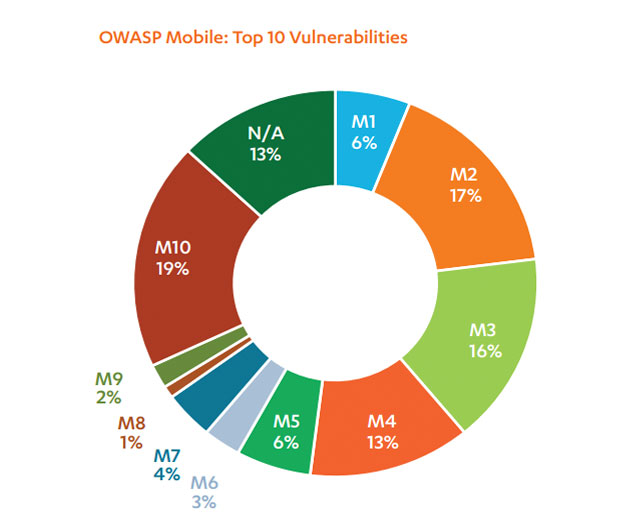 Security Brief - Protecting Against the OWASP Mobile Top 10

Thursday, January 7, 2016 by Stuart Parkerson



There are over 1.6 million Android apps in the Google Play store. Over 1.5 million apps are in the Apple App Store. For mobile app hackers, today's mobile environment has never offered a more fertile landscape to phish for user information or implant mobile malware. And never in history has more information been available to exploit.To understand how mobile application ...
---
The Unsung Side Of Mobile Apps: Bootstrapping Development With Mobile Backend Services

Monday, December 7, 2015 by Mike Thompson



There's more to a successful mobile app than a slick UI and cross-platform availability. Mobile Backend as a Service (MBaaS) makes developing compelling, full featured apps faster and easier.When building applications, every budding developer knows the temptation of fixating on the UI at the expense of algorithms, data structures and state management. After al...
---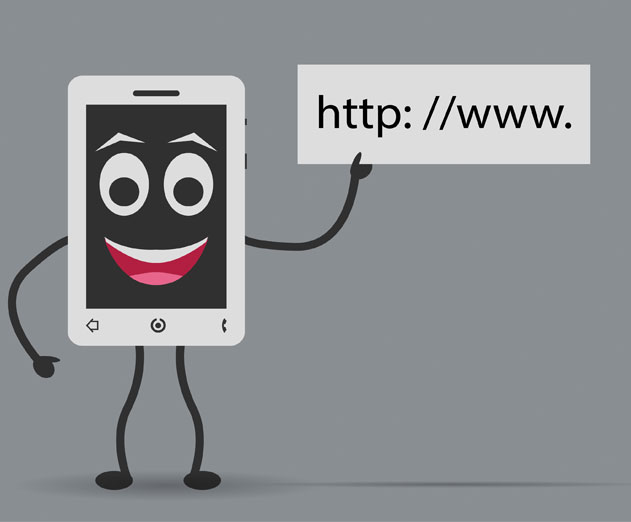 AWS Device Farm Now Tests Browser-Based Apps on iOS and Android Devices

Tuesday, December 1, 2015 by Stuart Parkerson



Amazon Web Services launched the AWS Device Farm this July to provide support for testing native and hybrid applications on iOS and Android devices. The AWS Device Farm provides the ability to test apps in the cloud against a large collection of real phones and tablets without the complexity and expense of deploying and maintaining device labs and automation infrastruct...
---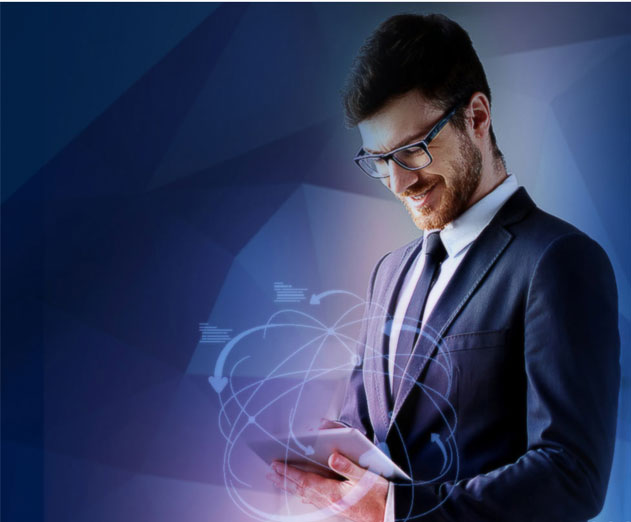 Sensor Prototyping and Development Platform for IoT from InvenSense

Wednesday, November 25, 2015 by Richard Harris



InvenSense has released the SensorStudio graphical development tool and the InvenSense FireFly development kit, offering a sensor prototyping and development platform for Internet of Things (IoT) applications.The InvenSense IoT development platform is centralized around InvenSense's ICM-30630 MEMS 6-axis sensor (3-axis gyroscope + 3-axis accelerometer) with an integrate...
---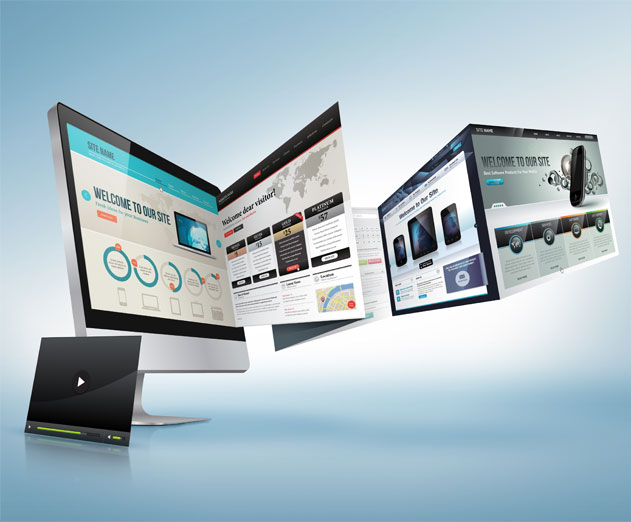 Red Hat Updates Open Source Web Tools With Software Collections 2.1

Thursday, November 19, 2015 by Richard Harris



Red Hat has released Red Hat Software Collections 2.1 into general availability offering new functionality to the platform's open source web development tools, dynamic languages and databases. Developers can expect a continuing more frequent release cycle of the Software Collections than with Red Hat Enterprise Linux. Red Hat Software Collections 2.1 features sever...
---
Orasi Extends Expertise to Kony's Cross-Platform Enterprise Mobile Solutions

Monday, November 16, 2015 by Richard Harris



Orasi Software has partnered with Kony to expand its software, support, training and consulting services to provide a complete suite of services for the application lifecycle. With the partnership, Orasi will provide sales, implementation services, training, consulting and support for Kony's mobile development solutions. The partnership is part of Orasi's expansion...
---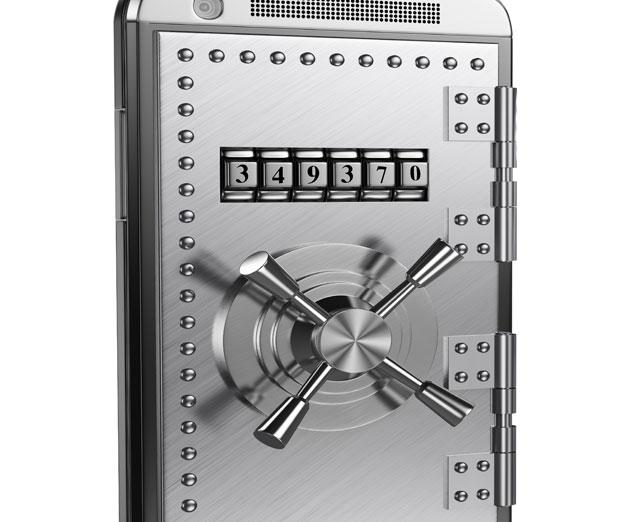 Appmobi Provides Enterprise Security to Hybrid HTML5 and Cordova Mobile Apps

Tuesday, November 10, 2015 by Richard Harris



Appmobi has released the new Appmobi Secure Mobile Platform providing enterprise-grade security to hybrid HTML5 and Cordova mobile apps. The Appmobi Secure Mobile Platform integrates and works with a developer's existing development tools, providing the services required to build secure hybrid apps in an easy-to-install package that can be hosted on an enterprise's priv...
---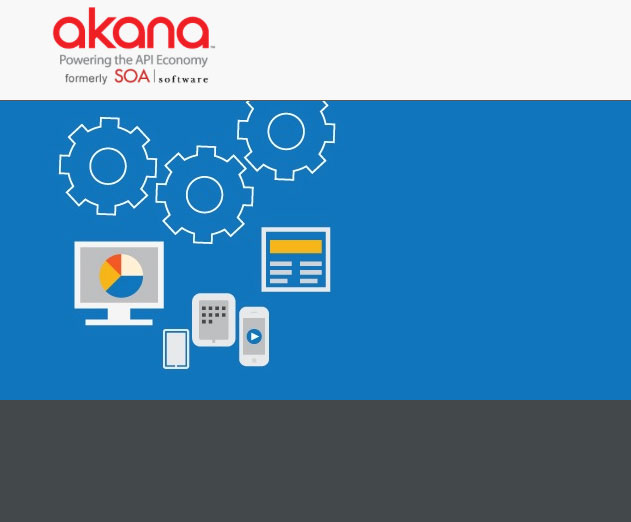 Akana's API Management Platform Now Offers API Description Language Mediation

Saturday, October 31, 2015 by Richard Harris



Akana's API Management platform now offers support for the leading API description languages, including the ability to translate between them. The new API description language mediation provides the opportunity to translate between different API description languages allowing the platform to make API publication and consumption faster and easier by allowing API adm...
---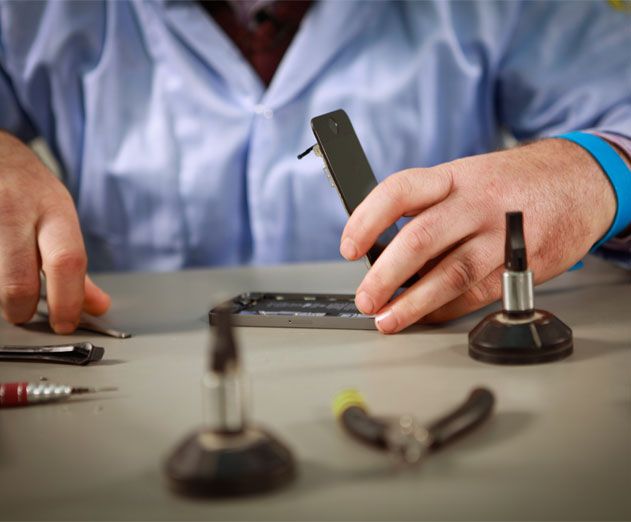 What's Wrong with Mobile Development and How to Fix It

Friday, October 30, 2015 by Joe Schulz



Between the proliferation of mobile devices, the differences in operating systems, and the complexity of application interactions, mobile developers are often caught between the desire to ensure robust functionality and the need to contain costs and meet deadlines. Do we code for the most popular devices and hope for the best? When we can't stay abreast of releases...
---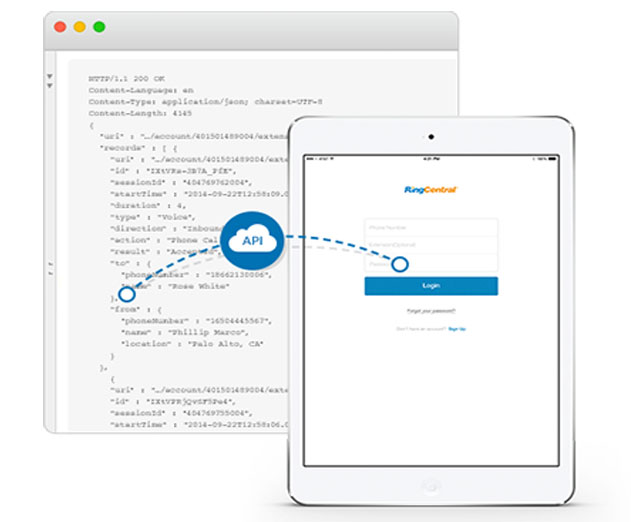 Developers Can Now Use RingCentral To Integrate Business Communications Into Apps

Tuesday, October 6, 2015 by Stuart Parkerson



The RingCentral Connect Platform, currently in beta, is an open, self-service platform that allows developers to integrate business communications logic into enterprise applications. The platform opens APIs to expose the entire RingCentral cloud-based business communications system as an open platform.The platform offers a family of cloud APIs and SDKs that provides dev...
---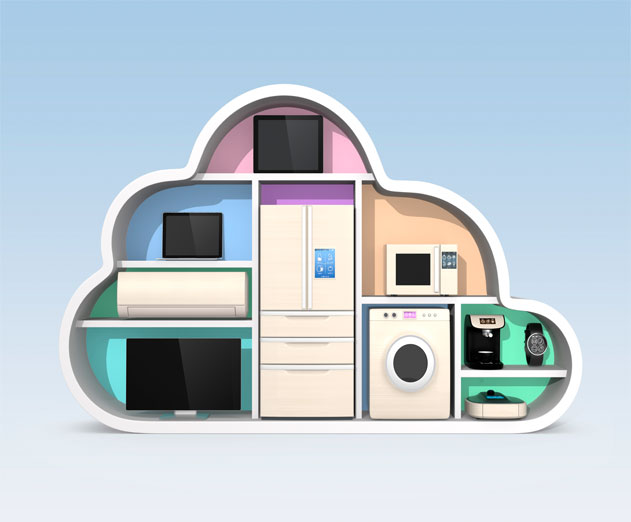 Synopsy Expands IP Portfolio for IoT Development

Friday, October 2, 2015 by Stuart Parkerson



Synopsys' new IoT IP portfolio offers services that are optimized to address the security, wireless connectivity, energy-efficient and sensor processing requirements for a wide range of Internet of Things applications such as wearables, smart appliances, metering and wireless sensor networks. The DesignWare IP portfolio for the IoT includes power- and area-efficien...
---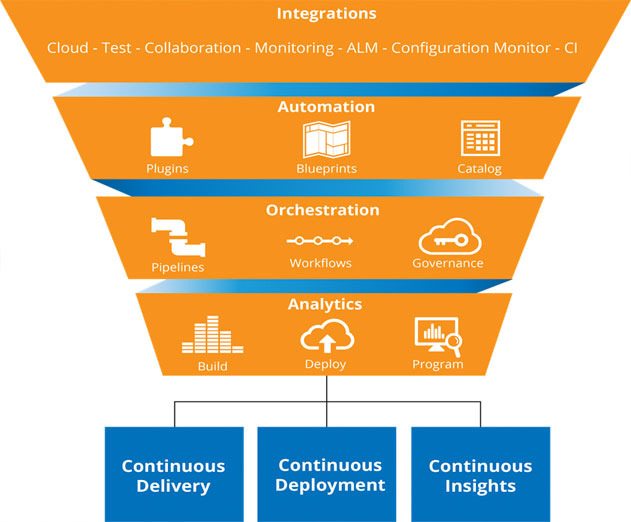 The Next Wave of Software Delivery: Integrating Agile and DevOps

Friday, September 11, 2015 by Richard Harris



We recently visited with Pradeep Prabhu, Co-founder and CEO of CloudMunch, to discuss the opportunities and challenges of adopting Agile and DevOps methodologies. ADM: What is driving the next wave of software delivery?Prabhu: In the past five years, business cycles have greatly accelerated, forcing companies to respond faster to customer needs and competitive dema...
---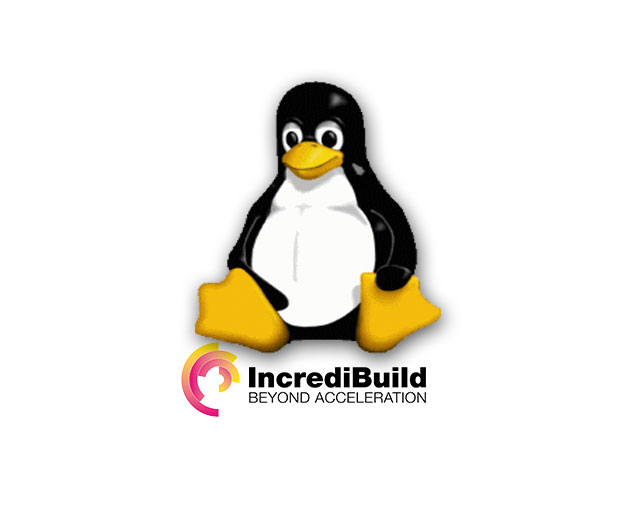 IncrediBuild Releases Acceleration Solutions For Linux and Android

Tuesday, August 25, 2015 by Stuart Parkerson



IncrediBuild has released IncrediBuild for Linux and Android which allows developers to visualize their build process with no vendor lock-in or need to change their development toolchain or workflow.This solution helps developers streamline development cycles by running development processes in a distributed fashion. IncrediBuild uses a "Docker-like" distributed contain...
---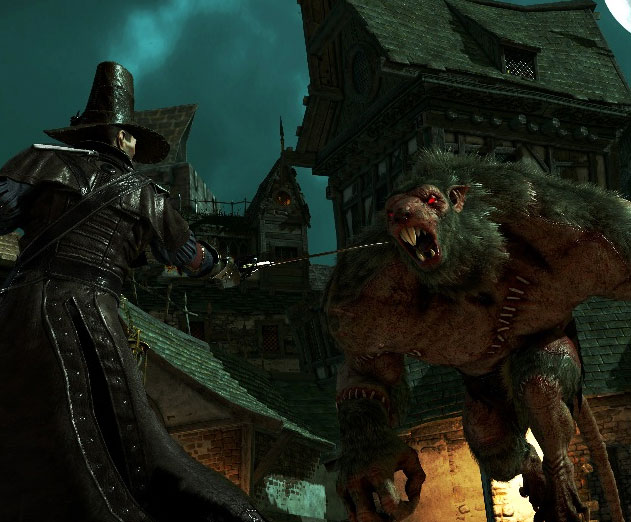 Autodesk Releases New Stingray 3D Game Engine

Monday, August 10, 2015 by Richard Harris



Game developers will be able to take a test drive of Autodesk's new Stingray game engine beginning on August 19, 2015.The new game engine is built on the Bitsquid engine, which Autodesk purchased in 2014, offering a new platform for making 3D games. The engine supports a number of industry-standard game development workflows and includes connectivity to Autodesk's 3D an...
---
Intel INDE Lets You Develop iOS Apps in Android Studio

Tuesday, August 4, 2015 by Richard Harris



According to Intel, its new Multi-OS Engine feature of the Intel INDE development platform provides the ability for developers to create native mobile applications for iOS and Android with only Java expertise on Windows and/or OS X development machines.INDE is Intel's cross platform productivity suite for developing native mobile applications. INDE consists of a number ...
---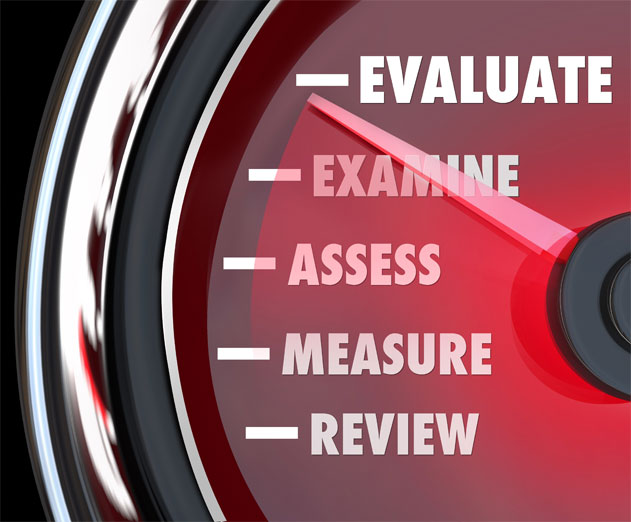 Why Application Performance Testing Fails

Tuesday, August 4, 2015 by Steve Antonoff



Much has been written about the complexity of application performance testing. The breadth and scope required to effectively test application architecture and transaction flow can make it a daunting effort, especially with service-oriented architectures where hundreds or even thousands of third-party services and components are added to the mix. Nevertheless, while...
---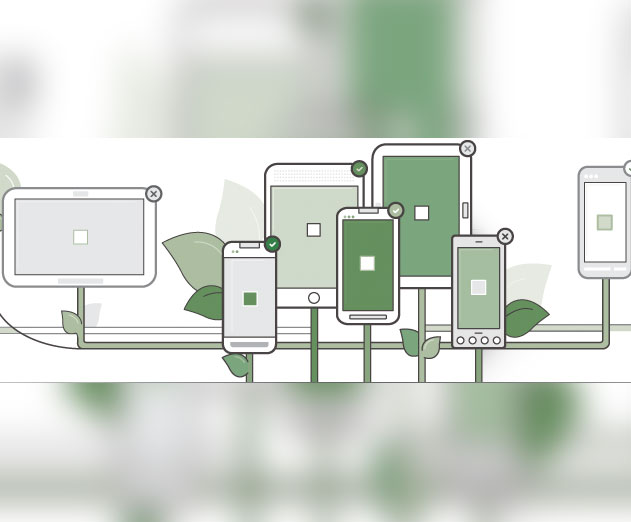 AWS Offers Android and Fire OS Testing Device Farm

Tuesday, July 14, 2015 by Stuart Parkerson



With the new AWS Device Farm developers now have the opportunity to test Android and Fire OS apps in the cloud against a large collection of real phones and tablets without the complexity and expense of deploying and maintaining device labs and automation infrastructure. Developers can use the AWS Device Farm by uploading an app and the service runs tests on ...
---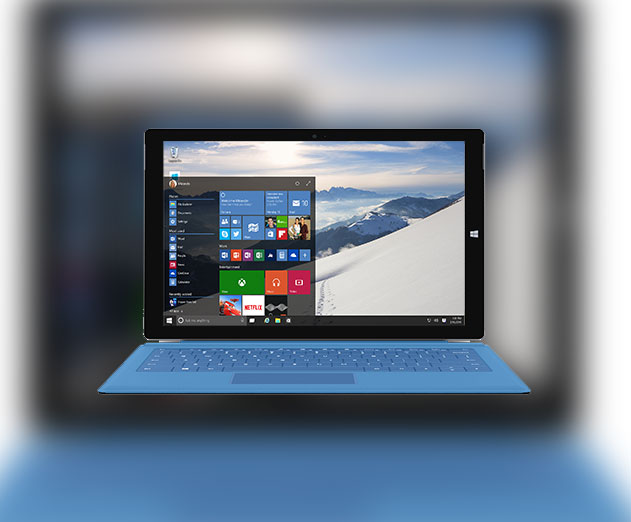 Top Five Ways to Get Your Apps Ready for Windows 10

Friday, July 10, 2015 by Brian Alexakis



With the full release of Windows 10 right around the corner, now's the time to ensure your app is ready for Microsoft's biggest release ever. And here's how you can do it.Expect Big Consumer Adoption Rates for Windows 10Microsoft expects that Windows 10 will see huge adoption rates by its millions of worldwide customers, from home users to small business and large enter...
---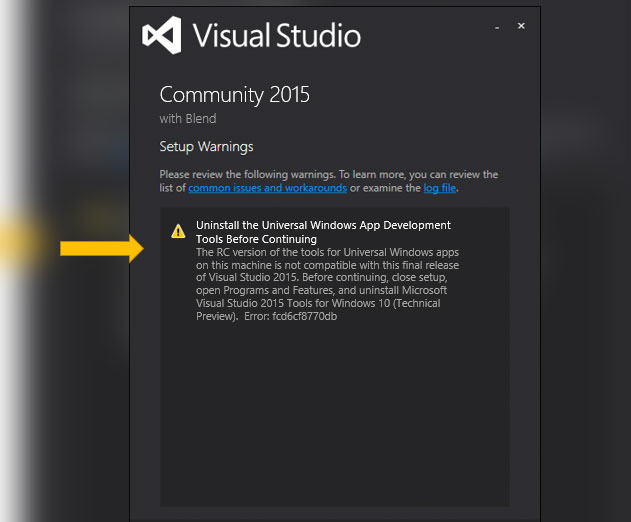 Visual Studio 2015 and Windows 10 SDK Release Dates Announced

Monday, July 6, 2015 by Richard Harris



This month will see a lot of activity for Windows developers as the releases of Visual Studio 2015, Windows 10, and the Universal Windows App Development Tools, which includes the Windows 10 SDK, will all hit in July. Here are the release dates:- July 20: Visual Studio 2015 ("VS 2015″)- July 29: Windows 10, the Windows 10 SDK, and the Visual Studio Universal Window...
---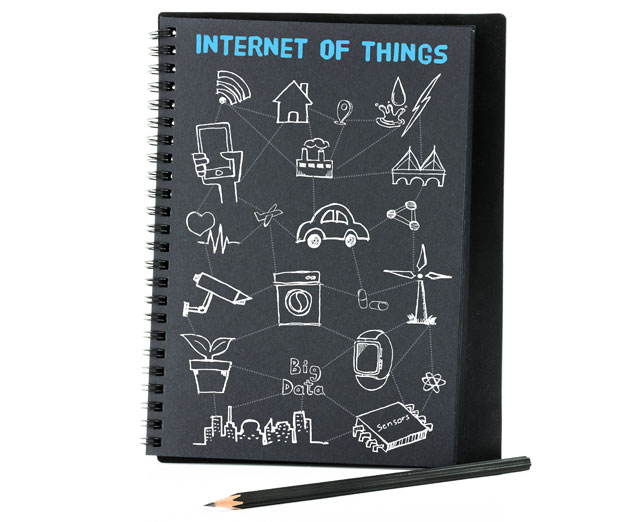 Renesas Electronics Offers New IoT Platform

Tuesday, June 23, 2015 by Stuart Parkerson



Renesas Electronics, a supplier of semiconductor solutions, is throwing its hat into the IoT fray with its new Renesas Synergy Platform, a new offering designed to allow embedded systems engineers to start product development at the API level, giving them more time to design features. The platform should be generally available in Q4 2015."Engineering teams used to spend...
---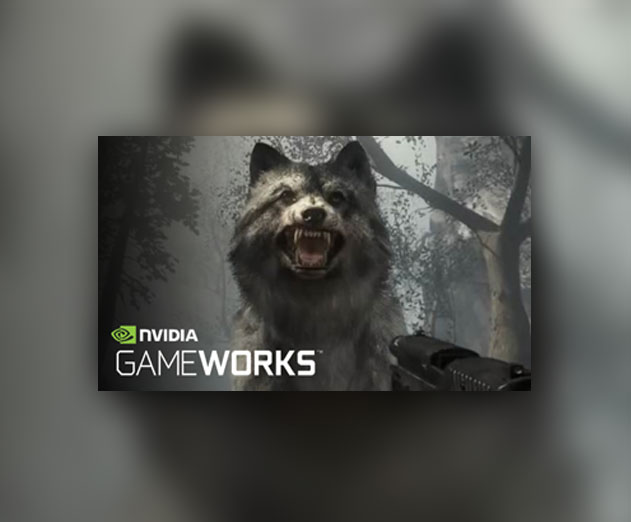 NVIDIA Tegra Android Development Pack Now AndroidWorks Development Platform for All Android Devices

Wednesday, June 10, 2015 by Richard Harris



Formerly known as Tegra Android Development Pack, NVIDIA AndroidWorks 1R1 provides a full suite of native application development tools for Android - now available for all Android platforms.This release includes support for NVIDIA Tegra X1 processor with NVIDIA Maxwell PC graphics architecture in the all-new NVIDIA SHIELD; providing the latest Android NDK and NDK64 r10d...
---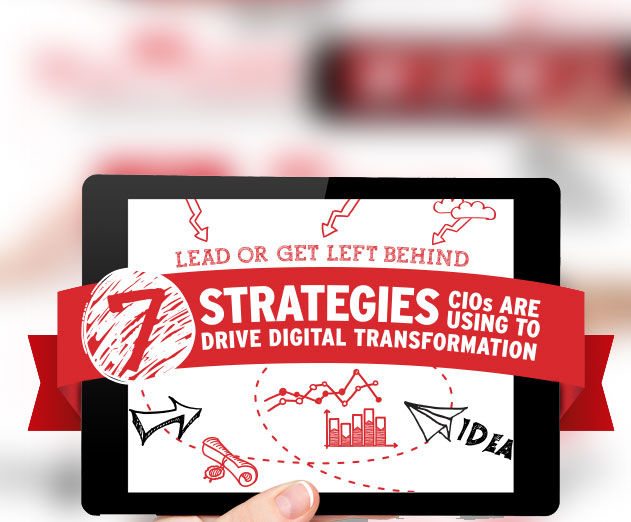 Red Hat Releases Three Different Studies on Mobile Development, Digital Leadership and OpenStack Adoption

Friday, May 29, 2015 by Richard Harris



Red Hat has recently published three different studies focusing on: mobile development trends, OpenStack enterprise adoption, and digital leadership.Mobile Trends SurveyA new mobile trends survey by Red Hat shows that - while mobile plays a role for 73 percent of organizations - nearly half of the respondents identify security (45 percent) and back-end integration(43 pe...
---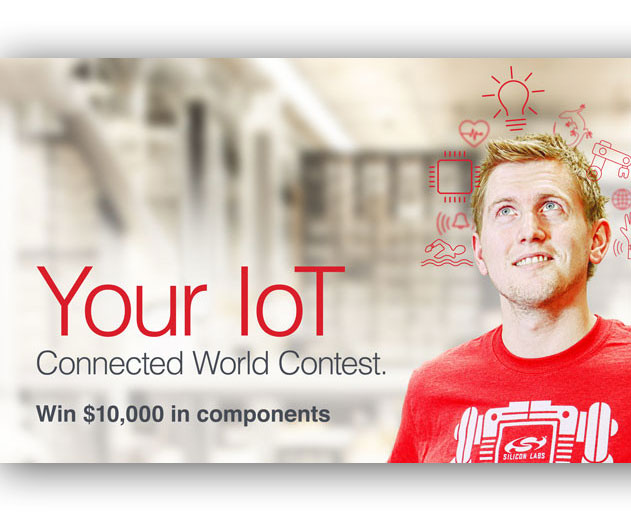 Developers Have Opportunity to Enter IoT Design Contest Hosted by Silicon Labs and Digi Key

Wednesday, May 27, 2015 by Richard Harris



Silicon Labs and Digi-Key are hosting an IoT design contest for developers who want to create connected "things" that will help make the world a smarter, more connected and energy-friendly place. The "Your IoT Connected World" design contest is open to developers of all skill levels, from professional embedded developers and seasoned makers to electronics enthusiasts.Th...
---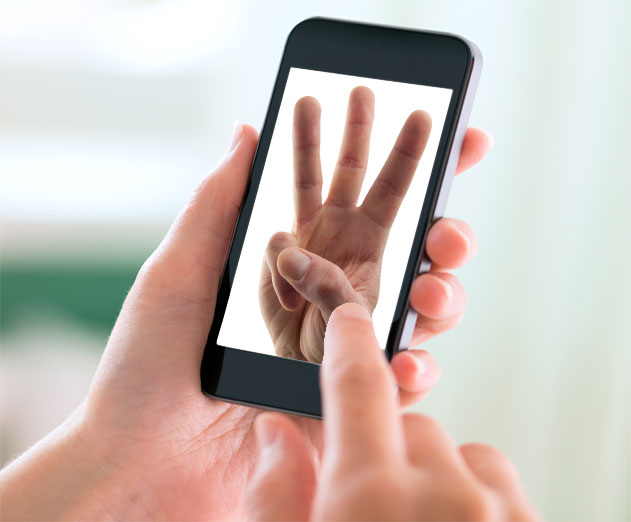 The Three Success Factors for Crossing the App Delivery Chasm

Sunday, April 19, 2015 by Gottfried Sehringer



Previously, I shared the results of a recent survey of nearly 500 global IT and business executives. The findings illustrate a growing pain within IT departments and across the enterprise: 71 percent of companies aren't equipped to meet growing internal business demand for new mobile and customer-facing applications.The problems go beyond a lack of sufficient ...
---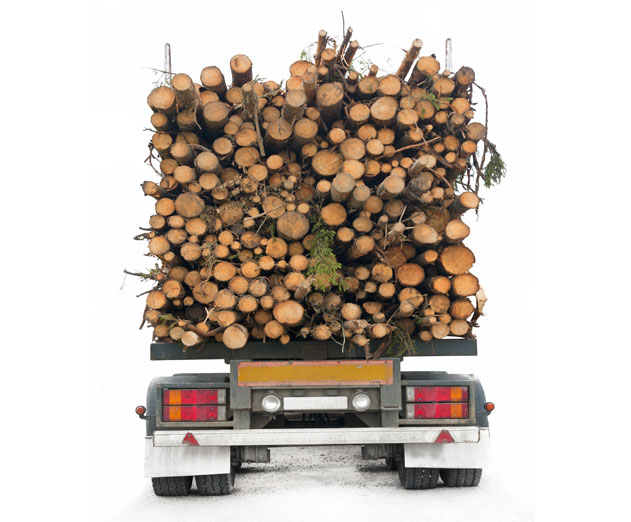 Got a Backlog of Apps to Build Avoid Boiling the Ocean!

Wednesday, March 25, 2015 by Aygun Suleymanova



An iterative approach to mobile app development can accelerate time to market and ease your mind. Do you feel like your business is behind in the mobile app arms race? Are you concerned about spending too much time collecting apps and staffing up before you start? Time to change your approach.Let's face it; no matter what plan you have in place prior to development...
---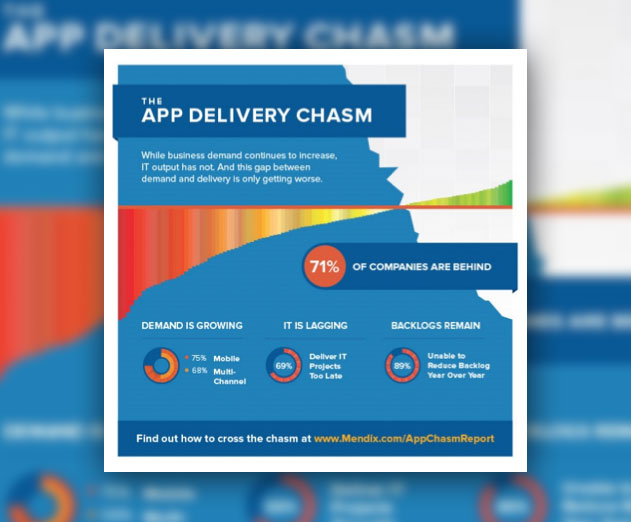 Every CIO Should Cross the App Delivery Chasm in 2015

Thursday, March 19, 2015 by Gottfried Sehringer



Across all industries, companies are transforming their business with more multi-channel and customer facing apps. This trend is increasing pressure on IT teams to deliver more applications, quicker than ever before.A recent survey of nearly 500 IT and business professionals found that the business demand for custom applications is far greater than IT's ability to deliv...
---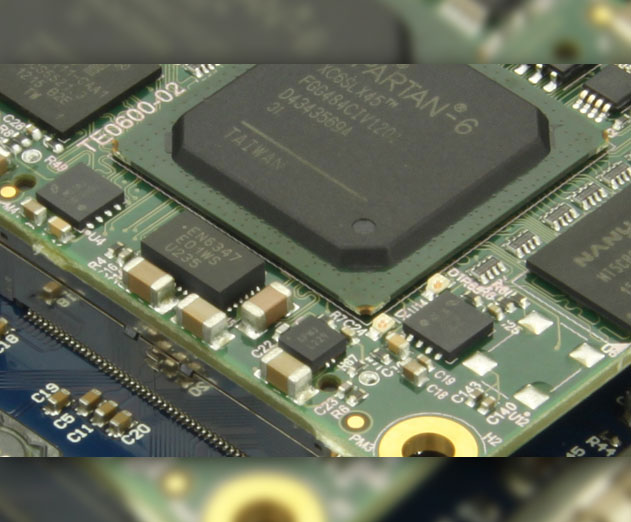 Synopsys Releases embARC Open Software Platform for ARC Based IoT and Other Embedded Applications

Tuesday, March 10, 2015 by Richard Harris



Synopsys has released the embARC Open Software Platform to help accelerate the development of DesignWare ARC processor-based embedded systems. The new embARC platform gives ARC software developers online access to a suite of free and open-source software that eases the development of code for the IoT and other embedded applications. Device drivers, operating system...
---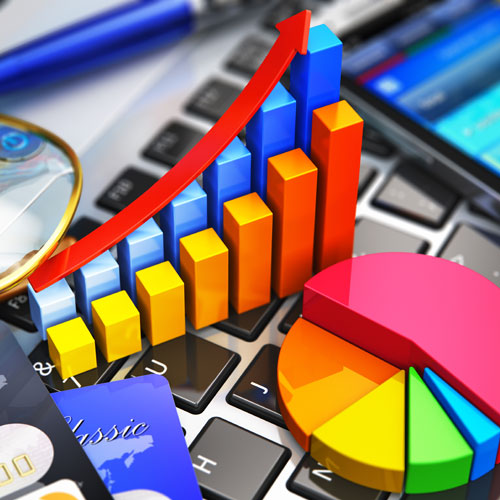 AMASE Analogy: This Is What a Profitable App Looks like

Monday, January 19, 2015 by Josh Cline



Mobile-app development, marketing, and monetization are all extremely difficult to do well – it's why very few mobile apps end up being successful.In this article from The Cline Group (I'm the President and CEO), my goal is to provide end-to-end insights into the mobile-user lifecycle. Let's start by defining a successful mobile app as one that has achieved sustained pr...
---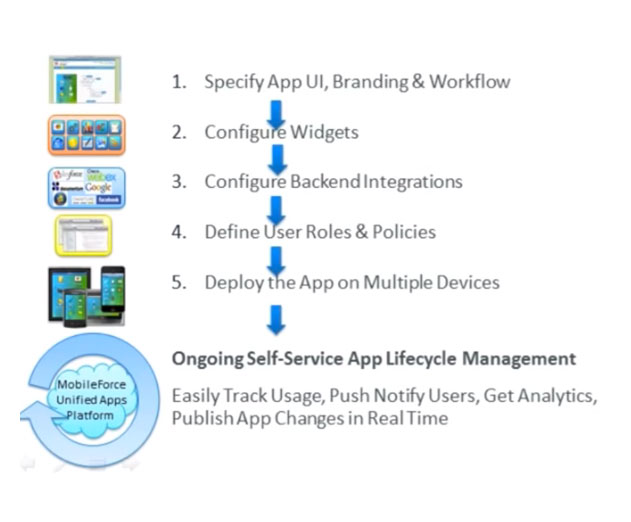 MobileForce Named A Representative Vendor For Rapid App Development Tools By Gartner

Saturday, December 6, 2014 by Richard Harris



Gartner recently identified MobileForce as a representative vendor for Rapid App Development Tools. MobileForce's Rapid Mobile App Development tools deliver cost effective and faster apps with an architectural approach. This type of approach facilitates both rapid app creation and rapid modification to meet adaptability over time. MobileForce Software Inc...
---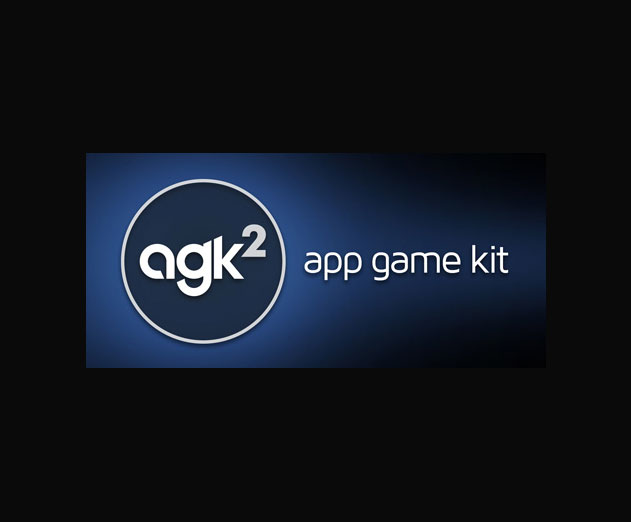 App Game Kit for Steam Details

Monday, November 24, 2014 by Stuart Parkerson



App Game Kit 2 has been released on STEAM. A special promotion by The Game Creators is also being offered where the App Game Kit 2 is available for 33 percent off through November 28th.The Game Creators has launched its App Game Kit (AGK) version 2 allowing anyone to build apps and code quickly using cross platforms. SGK2 was funded by Kickstarter in...
---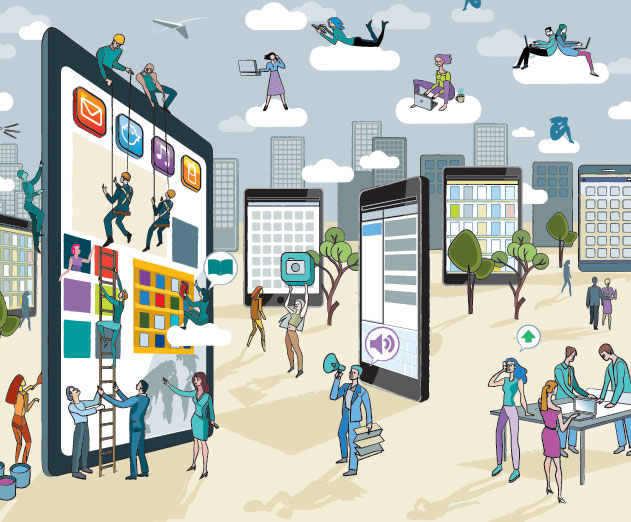 The No Code and Low Code Revolution

Friday, November 21, 2014 by Wayne Byrne



A software revolution is quietly taking place, driven by necessity, and it is going to continue to grow as members of an increasingly tech-savvy workforce confront gaps in core business systems by building their own solutions. With new no-code and low-code development options, it's now possible for employees to develop their own Cloud-based business applications, e...
---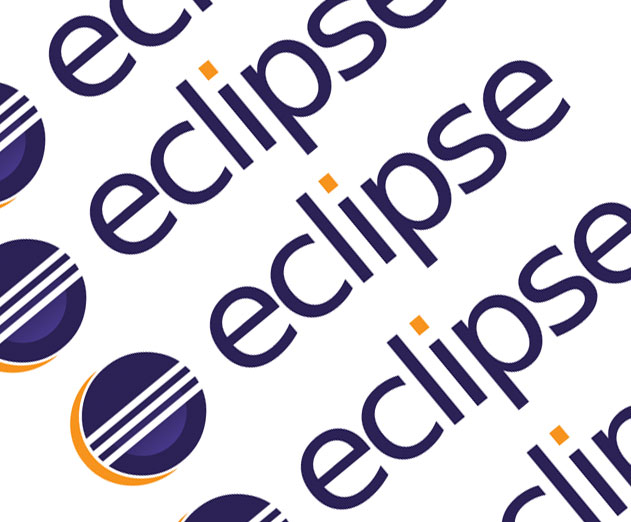 Eclipse Foundation Teams with Codenvy, IBM, Pivotal and SAP to Create New Eclipse Cloud Development Imitative

Tuesday, October 28, 2014 by Richard Harris



The Eclipse Foundation is announcing the Eclipse Cloud Development (ECD), a new endeavor to create the technologies, platforms, and tools necessary to enable the delivery of highly integrated cloud development and cloud developer environments. This new initiative will establish an open source community dedicated to cloud development tools, with over 65 developers a...
---
Featured Stories
Stay Updated
Sign up for our newsletter for the headlines delivered to you

SuccessFull SignUp

co