development tools
development tools news search results
Developer news items we found relating to development tools
35 results
---
Key takeaways from CA Technologies Built to Change Summit 2018

Friday, June 8, 2018 by Christian Hargrave



The CA Technologies' 2nd annual Built to Change Summit(BTC) lead to the release of a whole bunch of exciting new technology and research projects pertaining to DevOps, GDPR regulations, Agile project management, and more. The overall theme of the event being to make their development platforms "frictionless" for their users, allowing them to create and...
---
What if we never had to look at code to make an app

Monday, May 7, 2018 by Richard Harris



I find it humorous and a little dissatisfying that programming is sometimes defined as; "the action or process of writing computer programs ", as if we are just sitting down to write a short story!So here is my definition of programming. Programming is a complex set of engineered problem-solving ideas from the widespread neural network of the brain, that gets translated...
---
Talguu launches live casting video service

Wednesday, March 14, 2018 by Christian Hargrave



Caspio has announced that Talguu launched its new multi-channel video service, entirely built on Caspio's low-code development platform. Talguu, a Silicon Valley startup, allows television stations, professional performers and individual content providers to connect directly with audiences via a multi-platform pay-per-view video streaming service. Operating in a time- a...
---
Upskill closes in on $17.2M from investors

Tuesday, March 13, 2018 by Christian Hargrave



Upskill has announces that it has raised $17.2 million in new capital to support increased growth and product development. The funding round adds new investors including Accenture and Cisco Investments, as well as continued participation from Boeing HorizonX, GE Ventures, New Enterprise Associates (NEA), and other industrial-focused investors.This latest financing build...
---
Making voice enabled apps for home or business

Monday, March 12, 2018 by Richard Harris



A voice-enabled application is a piece of software integrated with a service like Amazon Lex to add a conversational interface. This is typically a technology that we associate with consumers, thanks to voice assistants like Alexa, Siri, Cortana, and Google Home. However, history tells us that consumers expect the enterprise to mirror their own personal use of technolog...
---
Blockchain helps artists protect their work

Tuesday, February 13, 2018 by Christian Hargrave



Po.et has announced the release of Frost, An open API and set of developer tools. Frost allows content publishers and developers to more easily register creative works on the blockchain. Using Frost, users can interact with the Po.et Network with a basic username and password login, instead of running a full Po.et node. This API will enable new integrations and decentra...
---
Hyperledger Sawtooth 1.0 launches

Tuesday, January 30, 2018 by Richard Harris



Hyperledger has announced the general availability of Hyperledger Sawtooth 1.0. Hosted by The Linux Foundation, Sawtooth is a modular platform for building, deploying, and running distributed ledgers. Sawtooth is the second active Hyperledger project to reach 1.0, following Hyperledger Fabric 1.0 in July 2017."We're beyond excited to see not one, but two of Hyperledger'...
---
Umajin Immerse just launched

Monday, November 20, 2017 by Christian Hargrave



Umajin Immerse has announced the launch of Umajin Immerse, a development platform that includes 3D, Digital Agents, Augmented Reality (AR), Virtual Reality (VR), offline mapping and simplified and secure provisioning of enterprise data resources. The platform is used to drive innovation and digital transformation for enterprises, allowing rapid deployment of digital pro...
---
Point and click app development with Metavine GO

Wednesday, November 8, 2017 by Richard Harris



A recent report by Gartner finds that "more than 80% of top global enterprises have significant business unit development underway, much of it unseen and unsanctioned by IT, but less than 20% have a collaborative citizen development strategy in place." (Citizen Development is Fundamental to Digital Transformation, Oct 13, 2017, Driver, Wong, Baker). To help solve t...
---
Low code and no code app development benefits

Wednesday, October 25, 2017 by Richard Harris



No-code and low-code platforms serve development projects in a myriad of different ways. It's all about assessing a business user's ability and the problem at hand to determine the best approach for the job.That's why we had a chat with John Carione, Product Marketing strategy at Quick Base to learn more about No-code and Low-Code application development.ADM: We've hear...
---
Netsil emerges from stealth with new AOC

Tuesday, September 26, 2017 by Richard Harris



Netsil has launched from stealth by unveiling the Netsil Application Operations Center (AOC), a universal observability and monitoring platform for modern cloud applications. With the AOC, Netsil enables DevOps teams to gain complete visibility into all the services and their dependencies, with absolutely no code changes required. As a result, DevOps teams are able to r...
---
The HTML5 killer you may not know about

Thursday, September 14, 2017 by Richard Harris



For years HTML has been the universal language for website construction, and it has been impressively resilient in the face of competing languages thus far. It's been known to have the best combination of speed, security, responsiveness and compatibility of all programming languages on the market. However, the world is expanding beyond the internet browser to mobile and...
---
IDERA acquires Sencha to provide web developer tools

Tuesday, August 29, 2017 by Richard Harris



IDERA, Inc. has announced an agreement to acquire Sencha, a web application development platform. Sencha will be integrated with Embarcadero, IDERA, Inc.'s developer tools division.Sencha's Web Application Development Platform empowers companies to design, develop and test cross-platform web applications for desktops, tablets and smartphones. IDERA also noted that "in r...
---
iOS 11 developer tips to maximize your opportunities

Friday, August 4, 2017 by Mark Price



One decade after the launch of the first iPhone, Apple is set to introduce the latest iOS. Deemed by the tech behemoth as the world's most advanced mobile operating system, iOS 11, still in public beta test, is packed with capabilities designed to help developers create cohesive and immersive user experiences. Following are new features and long-anticipated upgrades inc...
---
Game developers can now use StratusCore's Virtual Studio platform

Wednesday, August 2, 2017 by Richard Harris



StratusCore, a content production technology company, has announced significant enhancements to its cloud-based Virtual Studio platform that allows digital artists and creative studios to create content in a more cost-effective way with on-demand access to an expanded range of software tools, compute and collaboration.StratusCore's Virtual Studio is a pre- to post-produ...
---
The first Bluetooth Mesh solution from Silicon Labs lands

Wednesday, July 19, 2017 by Richard Harris



To help developers simplify the design of mesh-networked devices for the Internet of Things (IoT) and get to market faster, Silicon Labs introduced a comprehensive suite of software and hardware that supports the new Bluetooth mesh specification. The new Bluetooth mesh solution benefits from the company's proven mesh networking expertise and includes development tools, ...
---
Postman app version 5.0 allows access to popular Postman Pro features

Friday, July 14, 2017 by Christian Hargrave



Postman has announced a major update to its free Postman app, version 5.0. Starting immediately, users of 5.0 will have limited-quantity access to many of the paid features of their Pro offerings, intended to support small and individual development projects.With this product release, all API developers can leverage the full power of Postman, with support at every stage...
---
Box Elements for developers powers content experiences in their apps

Friday, July 14, 2017 by Richard Harris



Box, Inc., a cloud content management company, has introduced Box Elements, a new set of tools for businesses of all sizes to bring their content experience into any application built with their Platform. The first set of tools, UI Elements, is generally available and includes four pre-built, customizable components of their user interface. The company also announced th...
---
Wireless Gecko SoC now supports full bluetooth 5 connectivity

Friday, June 16, 2017 by Christian Hargrave



Silicon Labs expands its Wireless Gecko system-on-chip (SoC) portfolio with new multiband SoCs supporting full Bluetooth 5 connectivity and more memory options. Their new EFR32xG13 SoCs offer developers greater flexibility and more capabilities for applications using a single wireless protocol or requiring more memory for multiprotocol solutions, larger customer applica...
---
AppDynamics Developer Toolkit release for Spring is here

Thursday, April 6, 2017 by Christian Hargrave



AppDynamics, a Cisco company and a application intelligence company, is planning on a Spring '17 release, including the AppDynamics Developer Toolkit and major updates to Enterprise iQ and Business iQ. The new releases are aimed at giving application teams better abilities to deliver impactful customer experiences.In our digital-first world, where quality and performanc...
---
NVIDIA DRIVE Design Studio gets integrated into Qt

Friday, February 24, 2017 by Michael Haynes



The Qt Company has announced that it will integrate NVIDIA DRIVE Design Studio, a 3D HMI authoring system, into the Qt ecosystem. With the use of 3D technologies increasing significantly across all industries - especially in the automotive, healthcare and industrial automation sectors - innovative 3D design tools have become highly sought after by organizations and...
---
The drive for agility is fueling key transformations in IT

Wednesday, January 11, 2017 by Eduardo Cruz



IT has a crucial role to play in the UK's future prosperity. Britain must have the right level of skills, competencies and abilities to compete globally and sustain economic potency, especially now that it has decided to leave the European Union. From local start-ups to global enterprises, companies are in dire need of data scientists, talented...
---
myDevices launches its IoT Ready Program at CES

Saturday, January 7, 2017 by Michael Haynes



How to build IoT solutions using Cayenne, and use cases with the myDevices IoT Creation Suite. myDevices, has announced the official launch of its IoT Ready Program for hardware manufacturers at CES 2017. The program provides manufacturers with the ability to have their devices seamlessly communicate with any other manufacturer's device. Their Cay...
---
Five indispensable tools for your agile projects

Sunday, December 18, 2016 by Richard Harris



Agile project management methodologies have become increasingly popular for software development—especially among development teams making video games. Perhaps developers are attracted by the cool name which brings to mind animators and game designers in ninja outfits nimbly scampering over once insurmountable project deadlines. Or maybe it resonates with programmers wh...
---
Centralized or Siloed Considering two test automation approaches

Wednesday, October 26, 2016 by Lubos Parobek



Today, software testing is undergoing a major shift. More and more teams are moving from a manual process to a fully automated approach that requires a more technical skill setNo two development environments are exactly alike and there is no cookie cutter approach to software delivery. But there are many standard approaches and methodologies to automated testing. ...
---
Why developers benefit when implementing a cloud backend into apps

Wednesday, October 26, 2016 by Richard Harris



The popularity of enterprise mobile app development has boomed across many industries as businesses have identified mobility as a key agent in their digital transformation efforts. As mobile application demand has risen, app developers are exploring new ways to simplify mobile app development and management. Enter cloud backend.We recently sat down with Ashruti Singh, P...
---
A discussion on cloud sandboxes with Quali's CMO Shashi Kiran

Monday, October 17, 2016 by Richard Harris



DevOps processes are used to accelerate the development of cloud applications, and sandboxes can help by providing actual replicas of production environments for developers to try out new code, or for test teams to get access to holistic real-world environments without the risk of harming a live production environment. We recently had an interesting conversat...
---
Sencha Launches Ext JS 6.2

Monday, September 19, 2016 by Richard Harris



Sencha has announced the general availability of its flagship Ext JS 6.2 and core products Sencha Cmd 6.2, Sencha Architect 4.0, and the new Sencha Themer 1.0. With these latest releases, Sencha is introducing advanced data visualization capabilities along with new framework components, enhanced web application development tools, and solutions for faster application the...
---
How Software Defined Networking Is Changing App Development

Thursday, September 8, 2016 by Richard Harris



Midokura is a global software innovator in network virtualization founded in 2010. The co-founders began their careers building distributed systems for the world's preeminent e-commerce website: Amazon.com. Recognizing that companies around the world faced similar challenges and needed networking infrastructure not found in conventional networking, they applied th...
---
Discussing Android OS in the Enterprise With Zebra Technologies

Tuesday, September 6, 2016 by Richard Harris



We recently spoke with Bruce Willins, engineering fellow at Zebra Technologies, to discuss the versatility and power of the Android OS and how it's used at an enterprise level in retail, manufacturing, supply chain and more. ADM: Who is Zebra Technologies and what does the company do? Willins: At Zebra, we make businesses as smart and connected...
---
Being Ready for a Mobile-First Business Strategy

Sunday, July 31, 2016 by Sravish Sridhar



If your business isn't talking about its mobile strategy yet, it's only a matter of time. According to 451 Research, 40 percent of companies will prioritize the mobilization of general business apps over the next two years, compared to just mobilizing field service and sales teams. Companies recognize mobility offers huge business benefits, from driving customer satisfa...
---
How Do I Build an Agile Organization - Part 3

Thursday, July 28, 2016 by Ken Schwaber



Remember the angry development VP from Part 1? He had hired a certified Scrum Master and found him inadequate. This VP made the assumption that the CSM certification meant the person was qualified to help his organization. He found out it only meant the person was certified as having attended a Scrum Alliance scrum master class.In Part 2, I presented the steps...
---
Autodesk Adds New APIs and SDKs to Forge Cloud Development Platform

Friday, June 17, 2016 by Stuart Parkerson



Autodesk has announced new functionality to its Forge platform, including new cloud application development tools and services cloud developers. The Forge platform offers a set of cloud services that connects design, engineering, visualization, collaboration, production and operations workflows. Application programming interfaces (APIs) and software developmen...
---
Ciena Adds New DevOps Toolkit for Virtualized Services

Saturday, May 28, 2016 by Richard Harris



Ciena has added a new DevOps Toolkit to its Blue Planet network and service orchestration platform that helps companies with the creation and delivery of new on-demand, virtualized services within their SDN and NFV enabled networks.The DevOps Toolkit features a set of software development tools that can be utilized by network operators' in-house personnel, and in collab...
---
Red Hat Summit to Be Held in San Francisco June 27 - 30

Friday, May 27, 2016 by Richard Harris



The Red Hat Summit will be held June 27 – 30 at the Moscone Center in San Francisco. The open source technology event will showcase the latest innovations in cloud computing, platform, virtualization, middleware, storage, and systems management technologies. The event will include:General Sessions - There are 6 general sessions intended for all Red Hat Summit attendees....
---
Featured Stories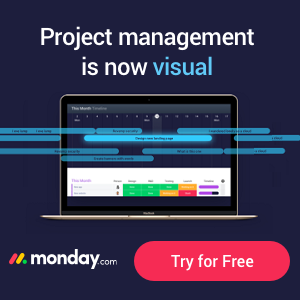 Stay Updated
Sign up for our newsletter for the headlines delivered to you
SuccessFull SignUp