crm
crm news search results
Developer news items we found relating to crm
68 results
---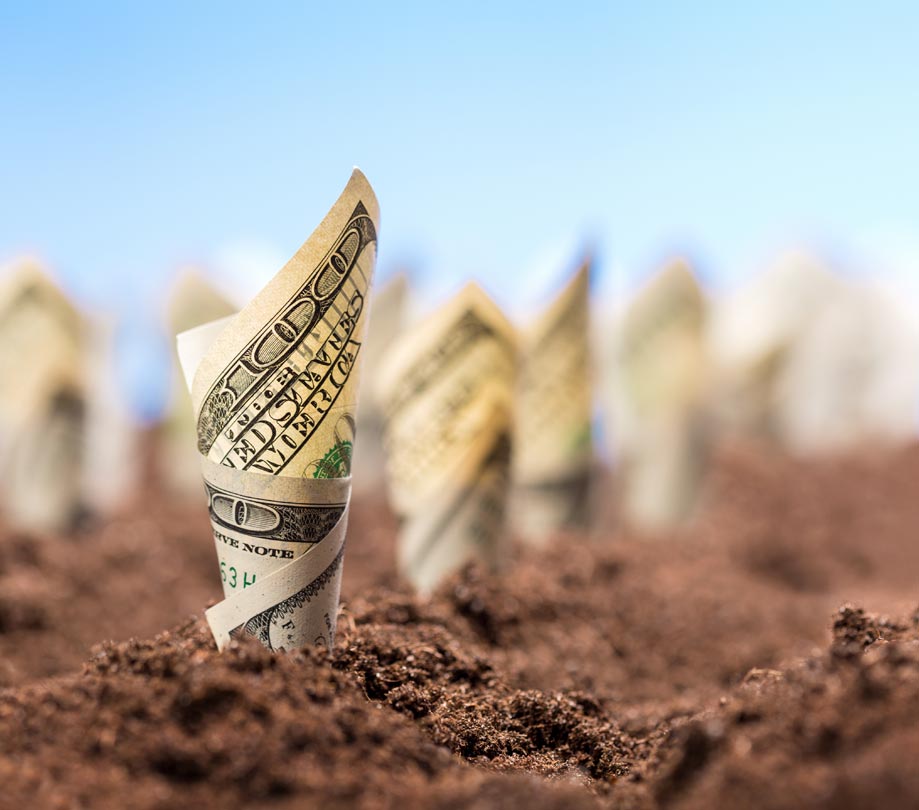 Big news for the low code market as OutSystems scores $360M

Tuesday, June 5, 2018 by Richard Harris



OutSystems low-code platform just landed $360 million in an investment round from KKR and Goldman Sachs to be used to accelerate business expansion and for R&D in new advancements in software automation.Companies such as Toyota, Logitech, Deloitte, Ricoh, Schneider Electric, and GM Financial use the OutSystems low-code platform to rapidly develop custom applications...
---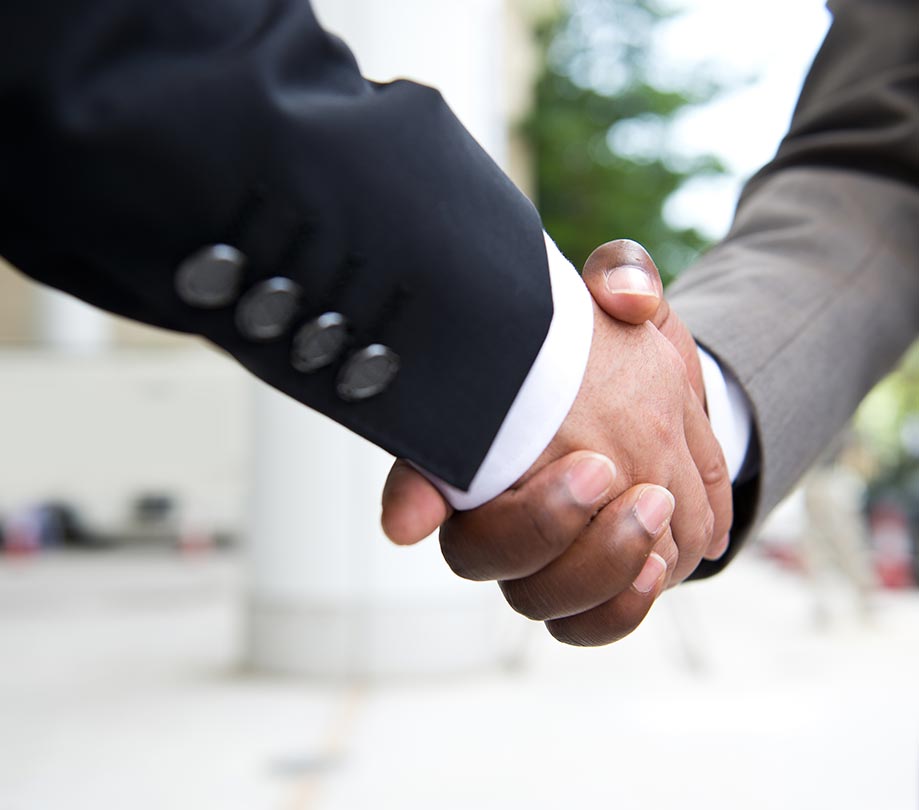 Enterprise full-spectrum CPQ developed by Apttus

Monday, May 21, 2018 by Christian Hargrave



Apttus announced the general availability of a Full-Spectrum Configure-Price-Quote solution, a CPQ that can combine subscription and services with product proposals. Apttus provides an Intelligent Middle Office platform that allows enterprises to automate, optimize, and apply artificial intelligence to their most important business processes - generating revenue and man...
---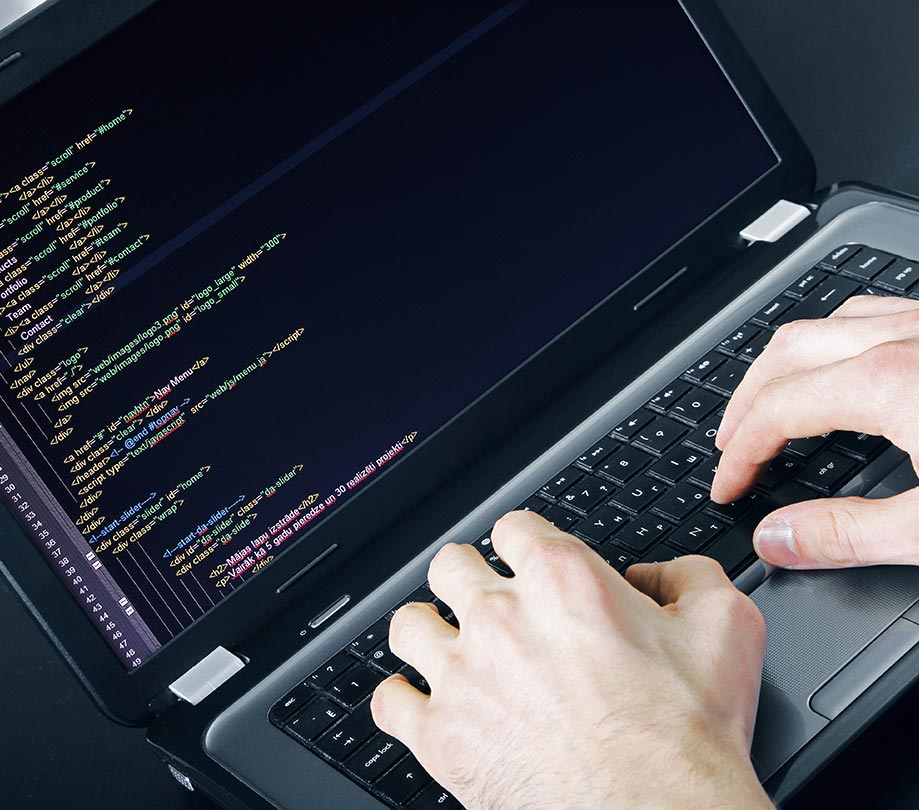 Strategic technology alliance announced between Appian and Genesys

Wednesday, May 2, 2018 by Richard Harris



Appian has announced a strategic technology alliance with Genesys. The partnership will benefit organizations seeking customer engagement solutions that integrate the case management, intelligent automation, and low-code application development capabilities of Appian with the Genesys Customer Experience Platform. "Over the last several years, Serco has used Appian...
---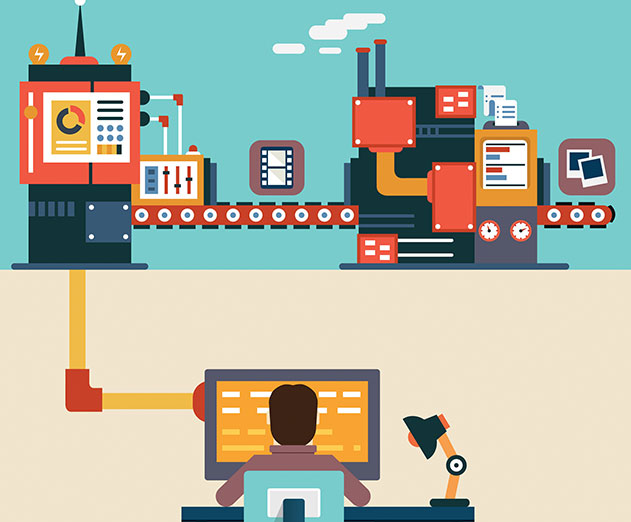 Magic Software v4.7 has been launched

Wednesday, March 21, 2018 by Christian Hargrave



Magic Software Enterprises has announced the launch of Magic xpi 4.7, a solution that enables organizations to quickly adapt to changing technologies and business conditions, while providing a multi-point low code solution that aims to lower IT development and operational costs associated with integration.Magic Software, which recently extended its partnership with Sale...
---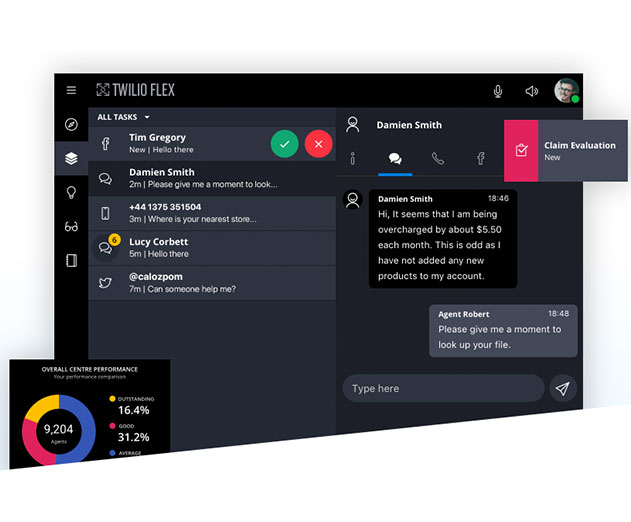 Flex contact platform announced by Twilio

Monday, March 19, 2018 by Christian Hargrave



Twilio announced Flex, a contact center platform that gives businesses complete control of their contact center experience. With Twilio Flex, companies can instantly deploy an omnichannel contact center platform and also programmatically customize every element of the experience including the interface, communication channels, agent routing, and reporting to meet the un...
---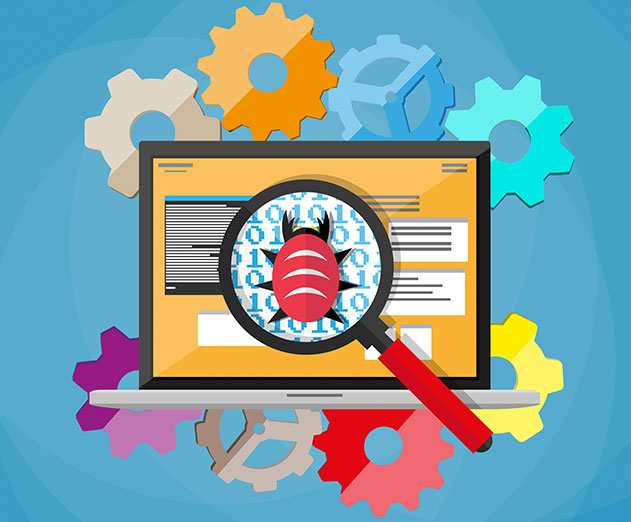 Software testing using Artificial Intelligence

Tuesday, January 2, 2018 by Richard Harris



As the complexity of software continues to increase and release delivery cycles shorten, software testers need to provide quality feedback to developers nearly instantaneously. In this age of continuous testing, companies are adopting a new mantra: Test smarter, not harder. There's simply no other choice, given the torrential pace of new software launches. Today, ...
---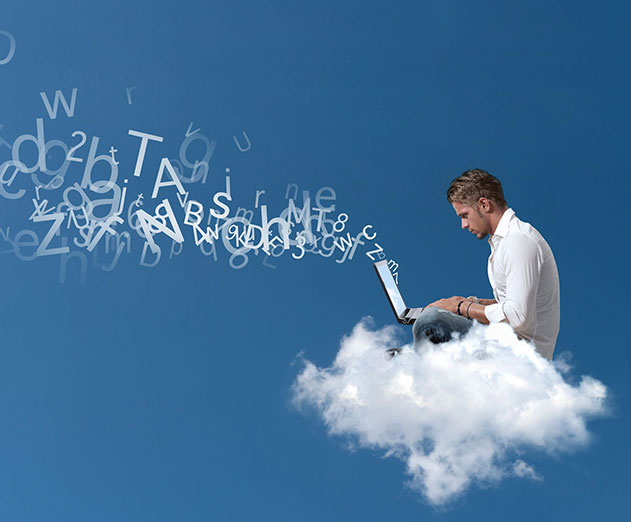 Red Hat offers tips for enterprises ready for serverless architectures

Thursday, December 14, 2017 by Richard Harris



As serverless architectures continue to emerge in the cloud application space, many have chosen to make the transition in the enterprise realm. And although having the drawback of heavy third-party dependence can be a pain, the benefits of a low-cost and efficient backend can be incredibly important for developers to scale out their platforms.We talked with an expert in...
---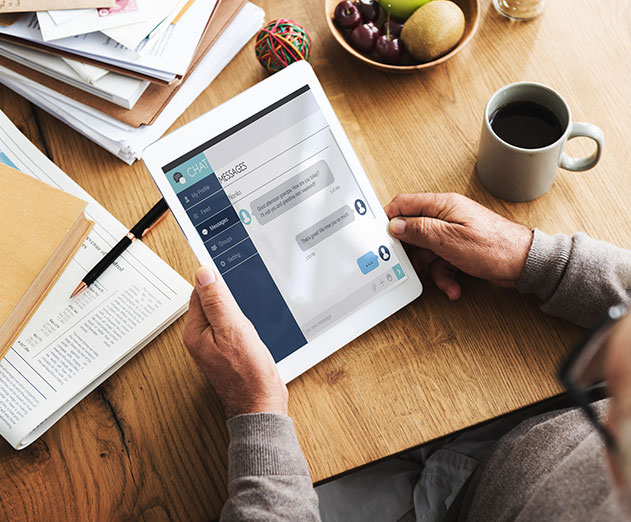 Oracle weighs in on chatbots for enterprise developers

Tuesday, December 5, 2017 by Richard Harris



From self-service to instant payments, the chatbot industry has seen great things from the latest advents in the field of AI. That's why we sat down with Oracle to learn more about how with all these new changes in the messaging industry enterprise can see the value that can be attained by adoption.We recently had a conversation with Suhas Uliyar, Vice President, A...
---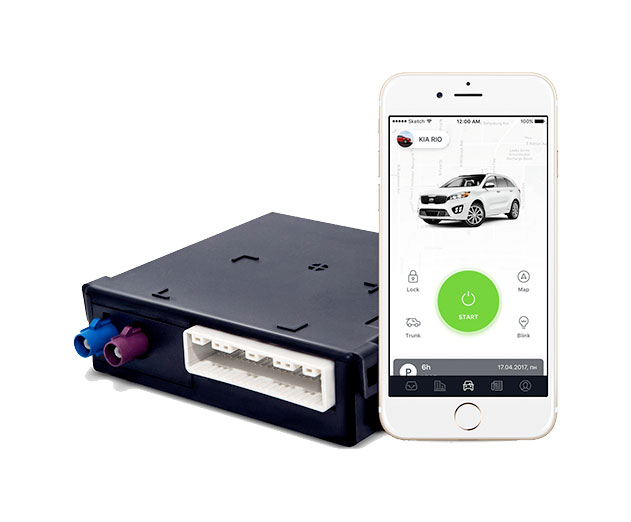 Bright Box delivers AI marketing system for dealerships

Monday, October 30, 2017 by Christian Hargrave



Bright Box has recently released Honda Connected Car services for European countries, and implements an AI system that could replace salesmen in car dealerships. This AI can evaluate the customer's lifestyle and recommend accessories, can sell cars based on driving style and the individual's lifestyle. Not only that it is able to predict when the user needs to go in for...
---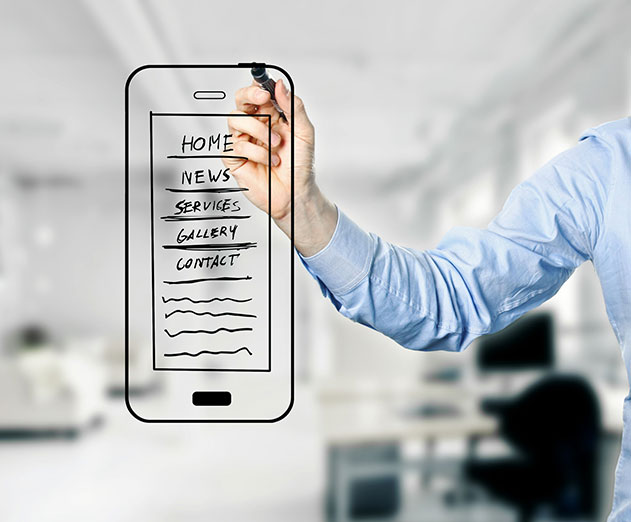 Providing in-app customer support help from Helpshift

Thursday, September 7, 2017 by Richard Harris



In today's hyper-competitive market, a developer must be sure to remove all potential friction points, which can irritate customers, or risk app extinction. Even the best of apps have seen this negative trend over a long period of time due directly to subjects like, customer support, scalability, and poor retention efforts.We had a chat with Abinash Tripathy, co-founder...
---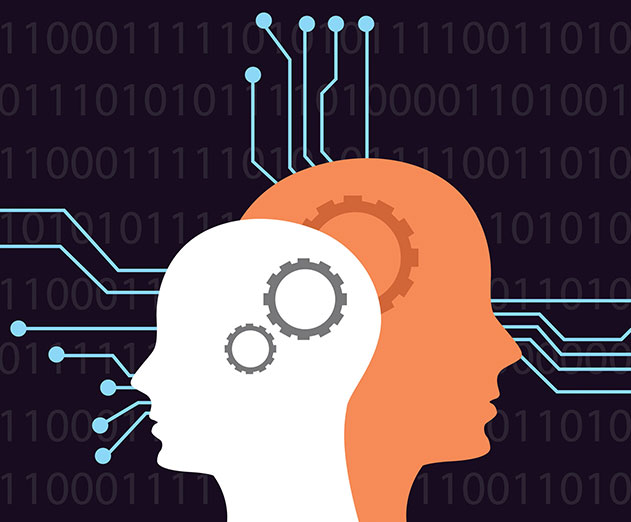 Human assisted AI analytics updates by Pramata in Summer '17 version

Saturday, August 26, 2017 by Richard Harris



Pramata, a commercial relationship operations company, has announced its Summer '17 Release which features a new suite of applications that leverage machine learning and built-in analytics to gain new insights from customer, partner and supplier data. By combining a software platform and human-assisted artificial intelligence (AI), Pramata customers can now quickly oper...
---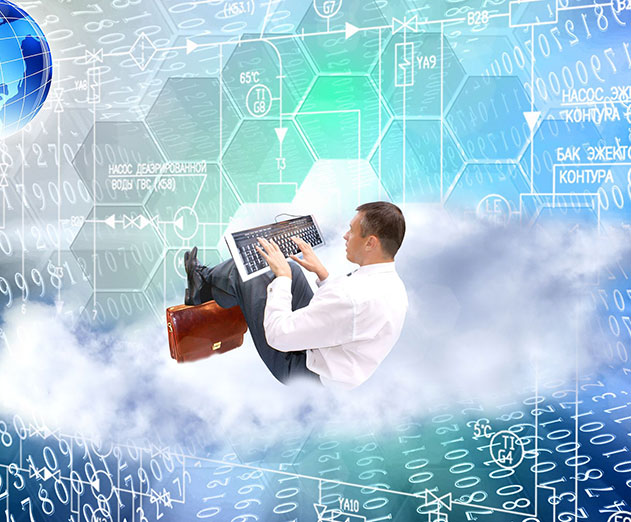 On the origin of applications: From monolith to microservices

Monday, July 31, 2017 by Pat Bakey



Computing and biology are often seen as existing on two separate planes: computing relies on order of operations and algorithms, while biology functions on organ systems and bodily processes (although, bio-computing is closing this gap). As different as they may seem, they hold a striking similarity in that they are both governed by natural selection - or in the case of...
---
Software's breakout moment is here says Battery's Neeraj Agrawal

Friday, May 19, 2017 by Christian Hargrave



Software - particularly cloud-based technology, is now creating roughly $1.4 trillion in economic value in the U.S. and is poised to grow even more, particularly as non-tech companies transform themselves into software businesses, according to a new report released today by global investment firm Battery Ventures. The figure represents nearly eight percent of U.S. GDP.T...
---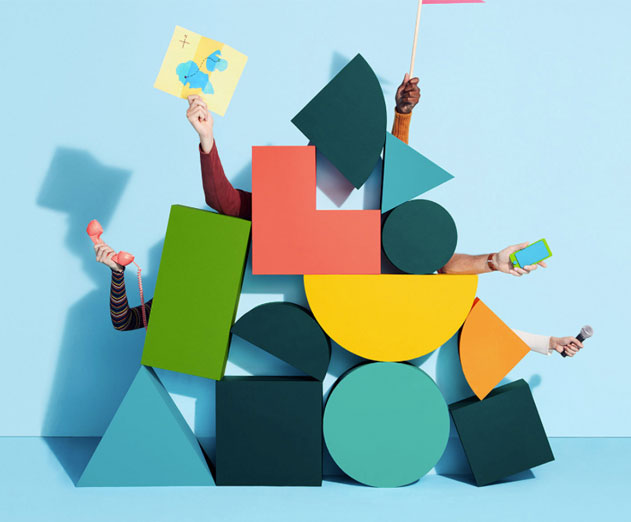 Zendesk and Google Fabric partner

Thursday, April 20, 2017 by Christian Hargrave



Customers today expect help when they hit a customer experience snag, even if that is the middle of their commute or when they're standing in a coffee line. Gartner forecasts that this year, 35% of all customer support will take place on a mobile device, an increase of 300% over 2014. In response to this customer demand, Zendesk has launched the first customer...
---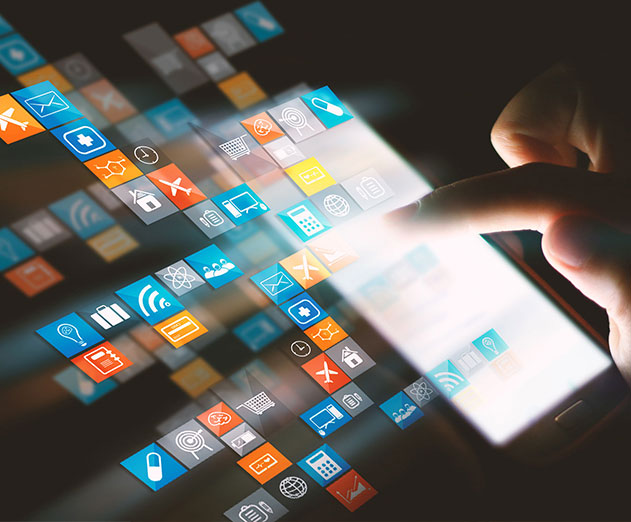 Mobile marketing trends report from MobileBridge: First edition

Wednesday, February 1, 2017 by Michael Haynes



Following the biggest year ever for consumer activity via the mobile channel, an underwhelming number of exec level marketers understand the necessity of keeping pace with the rapidly evolving consumer preferences for mobile engagement, according to MobileBridge's first edition of its Mobile Marketing Trends Report. "The fluidity and omnipresent change in the way c...
---
The future of cloud communications

Friday, January 27, 2017 by Richard Harris



As the popularity of using Cloud-enabled platforms grows, the market for such features is quickly ballooning in size. I'm sure you've heard about this latest trend in both tech and non-tech industries of adopting the power that a Cloud platform can provide, and in turn, some really special things are happening as its evolution continues down the road. But what's the fut...
---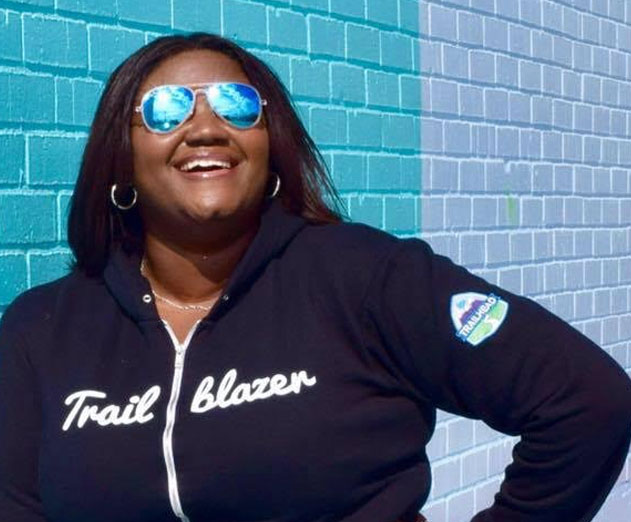 Salesforce Trailhead turned this future lawyer into a citizen developer

Tuesday, January 17, 2017 by Richard Harris



This week, we spoke with Krystal Carter, President, Chief Cloud Enthusiast, Danny Kay Cloud, about how she went from aspirations to being an attorney to owning her own cloud consulting company, and her advice for others looking to kick-start their career in the digital economy. Prior to working in tech what did you do for a living? What made you want to switch care...
---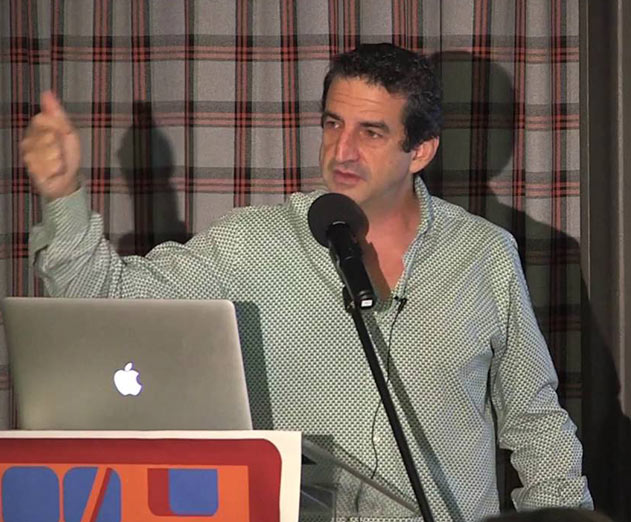 Artificial Intelligence: 5 key attributes of all modern AI systems

Thursday, January 5, 2017 by Richard Harris



What are the common attributes that all modern Artificial Intelligence systems share? Former NASA Deputy Chief of AI at the Ames Research Center, Monte Zweben tells us. A technology industry veteran, Monte Zweben's early career was spent with the NASA Ames Research Center as the Deputy Chief of the Artificial Intelligence Branch, where he won the prestigio...
---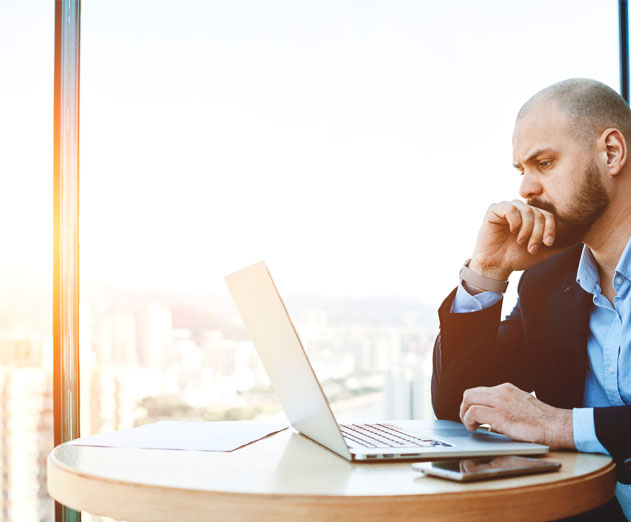 Enterprise mobile demand will outstrip IT's capacity to deliver in 2017

Monday, December 26, 2016 by Richard Harris



Editors note: 2017 predictions from Yuval Scarlat, CEO and Co-Founder, CaprizaA shortage of mobile developers and designers spawns a wave of mobile "citizen developers." Demand for enterprise mobile apps continues to surge, and analyst firms like Gartner have predicted that enterprise mobile demand will outstrip IT's capacity to deliver by a factor of 5 through 2018. Mo...
---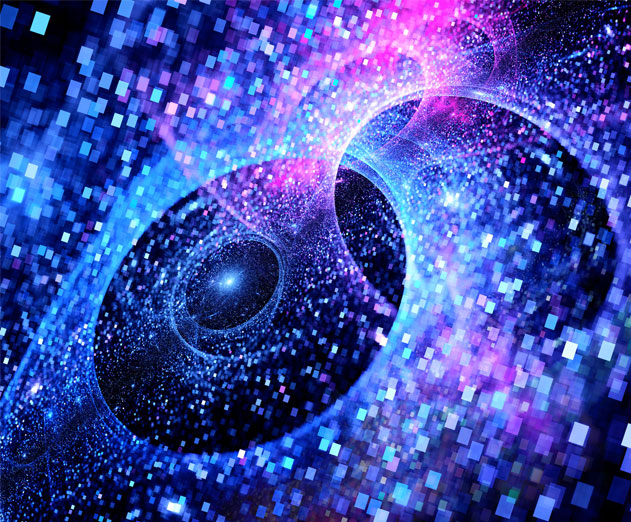 More data will be created in 2017 than the previous 5,000 years of humanity

Friday, December 23, 2016 by Richard Harris



Editors note: Predictions sent in from Sencha's CEO Art LandroIn 2015, Art predicted that in 2016 the explosion of data would drastically transform the technology landscape, requiring organizations to visualize all incoming data from IoT devices for rapid decision making and insight into competitiveness and viability. He believes data will remain a key growth ...
---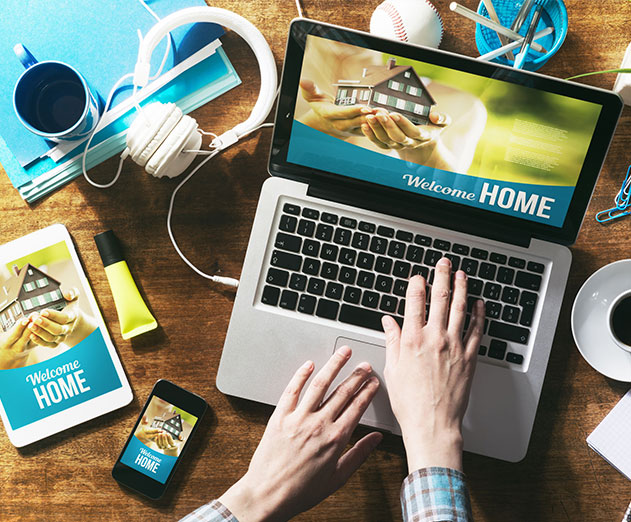 Xceligent integrates with ClientLook CRM

Friday, December 23, 2016 by Michael Haynes



Xceligent announced that its open product platform has been integrated into ClientLook, a client relationship manager (CRM) solution designed for commercial real estate professionals.This launch is part of Xceligent's continued roll out of its uniquely-designed open source platform, which enables clients and partners to license its comprehensive set of leasing intellige...
---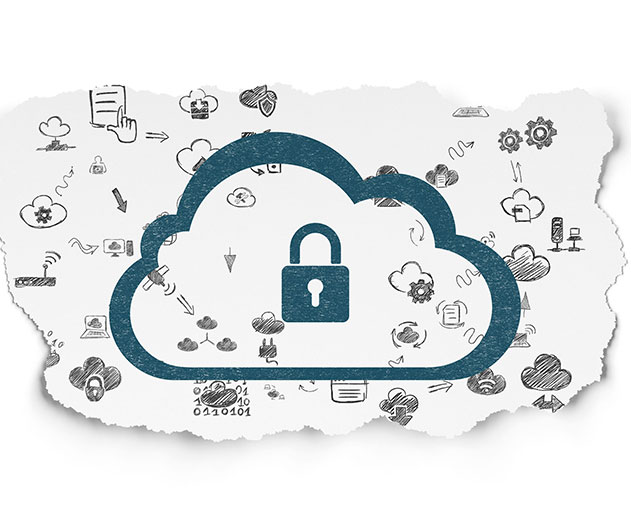 What an advanced threat approach for cloud security must address

Wednesday, December 14, 2016 by Christian Hargrave



Headlines about hacking and malware prove that traditional security methods are not up to the task of protecting organizational infrastructures and data from theft and ransomware. As more organizations embrace cloud-first platforms for everything from customer relationship management (CRM) to enterprise resource planning (ERP) platforms and beyond, they place themselves...
---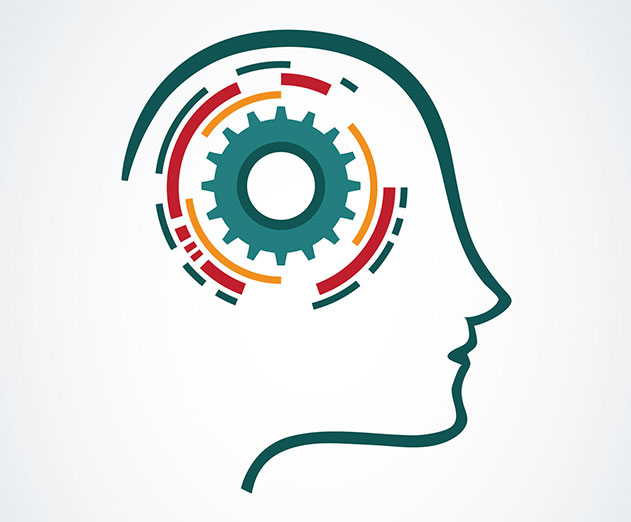 Usermind is expanding its platform to orchestrate partner journeys

Thursday, December 8, 2016 by Richard Harris



Seattle-based Usermind, a new enterprise software company that integrates apps and data systems to orchestrate customer journeys, has expanded its flagship product to encompass partner journey orchestration capabilities. Many companies sell their products and services through third-parties and now, and systems critical to the partner experience - such as partner portals...
---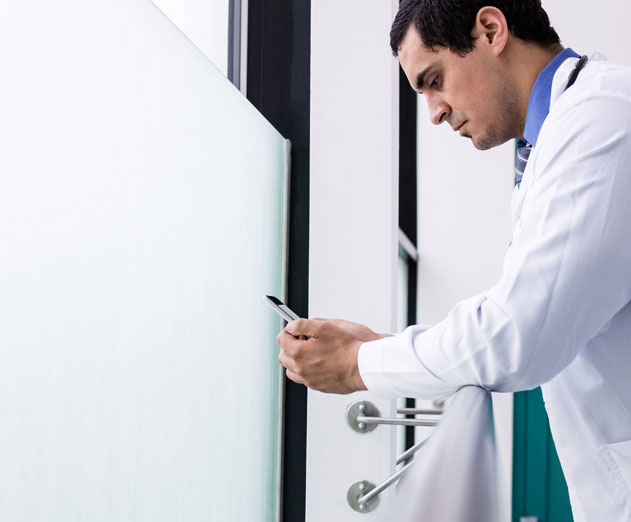 HealthTap Cloud launches to help developers create better health apps

Friday, November 4, 2016 by Michael Haynes



HealthTap Cloud is powered by HOPES, the world's first Health Operating System, which connects the entire continuum of care to each person's unique Personal Health Record (PHR). Application Programming Interfaces (APIs) and Software Development Kits (SDKs) that help developers build highly personalized web, iOS, and Android apps are available with HealthTap Cloud. Openi...
---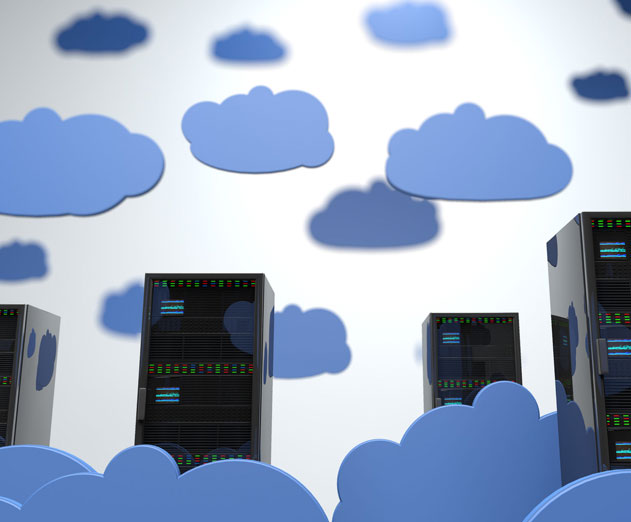 Why developers benefit when implementing a cloud backend into apps

Wednesday, October 26, 2016 by Richard Harris



The popularity of enterprise mobile app development has boomed across many industries as businesses have identified mobility as a key agent in their digital transformation efforts. As mobile application demand has risen, app developers are exploring new ways to simplify mobile app development and management. Enter cloud backend.We recently sat down with Ashruti Singh, P...
---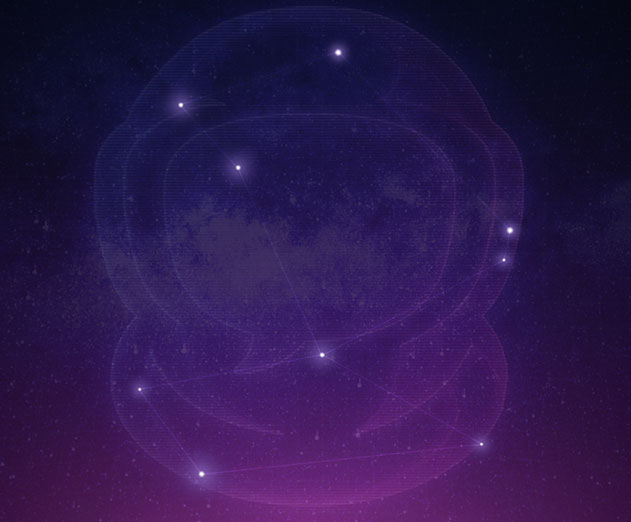 The evolving technology of chatbots

Tuesday, October 18, 2016 by Richard Harris



Chatbots are revolutionizing the way customers interact with businesses. While chatbot technology is nothing new to the enterprise, many current solutions that bolster the service experience difficulties like unresponsiveness or imprecise interactions when trying to connect with their customers. To avoid this, Conversable and Mindtree have partnered to standardize ...
---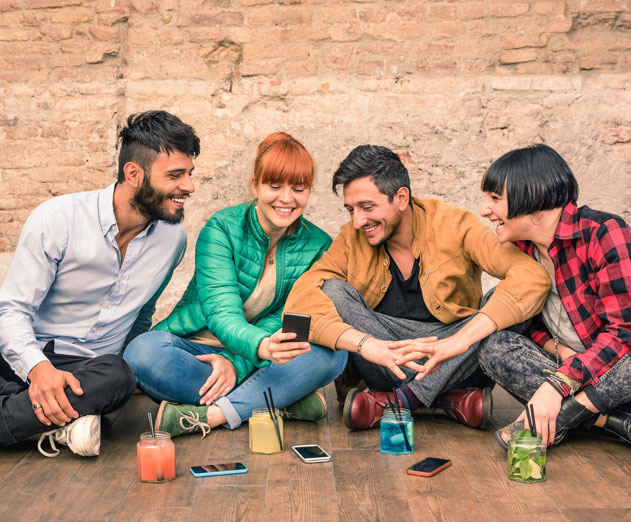 4 steps to mobile app engagement for developers

Friday, October 7, 2016 by Rachel Newton



The publisher world is becoming a very hyper-competitive environment. There are over 2.2 million apps between Google Play and the App Store across all industries competing for the same audience. Look at the money involved, and it's easy to see why – App Annie predicts that in 2016 the global mobile app market will expand 24 percent to reach $51 billion in gross revenue ...
---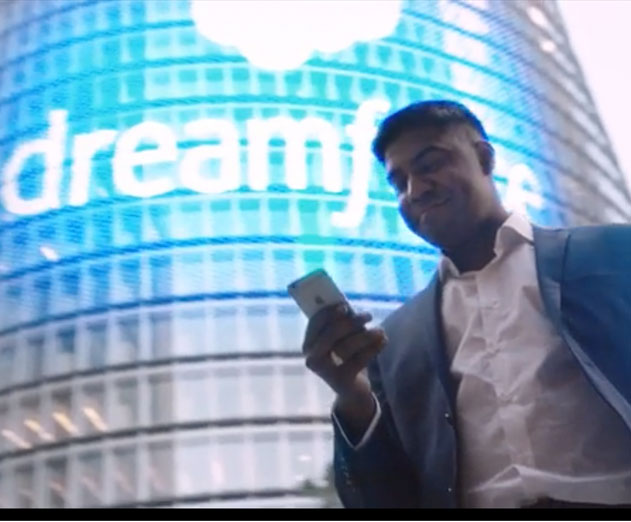 Dreamforce 2016 is here and we've got 7 hacks for surviving it

Monday, October 3, 2016 by Peter Terhune



Dreamforce: Simultaneously exhilarating and exhausting. As you and thousands of your peers gather for this year's conference, there are several things to keep in mind for your whirlwind experience in the heart of San Francisco. For both first timers and seasoned veterans of the show, here are seven tips to make your Dreamforce adventure the best possible.1. Know Your Es...
---
How Rapid Application Development is Changing Everything

Saturday, September 24, 2016 by Richard Harris



I admit it, every time I hear the word RAD I go back to the 80's when BMX freestyle was at it's peak (I still own my beloved GT Performer)! But the RAD we are talking about here is "Rapid Application Development" (RAD), that used to be something reserved for making quick apps with minimal code input, little functionally, and that you did not intend on maintaining f...
---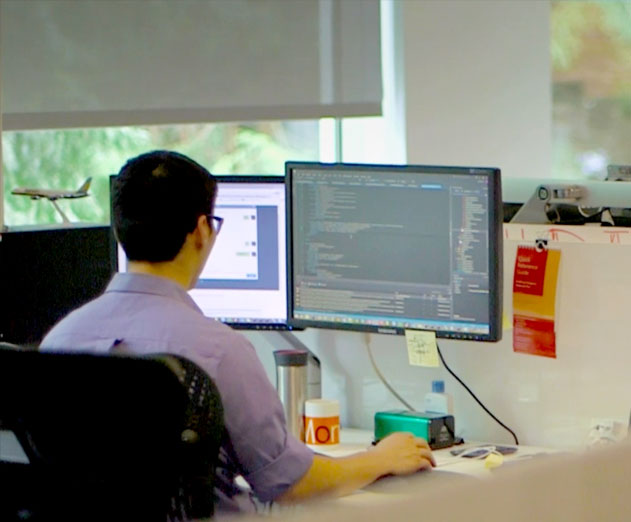 Connect Apps, Data, and Devices Anywhere With the New Azure Logic App Service

Tuesday, August 9, 2016 by Stuart Parkerson



Microsoft has released into general availability Azure Logic Apps, Microsoft's Integration Platform-as-a-Service (iPaaS) that provides hybrid application connectivity to connect traditional on-premises systems and cloud-native applications. Logic Apps makes it possible to complete projects faster and iterate more efficiently by offering a set of out-of-the-box conn...
---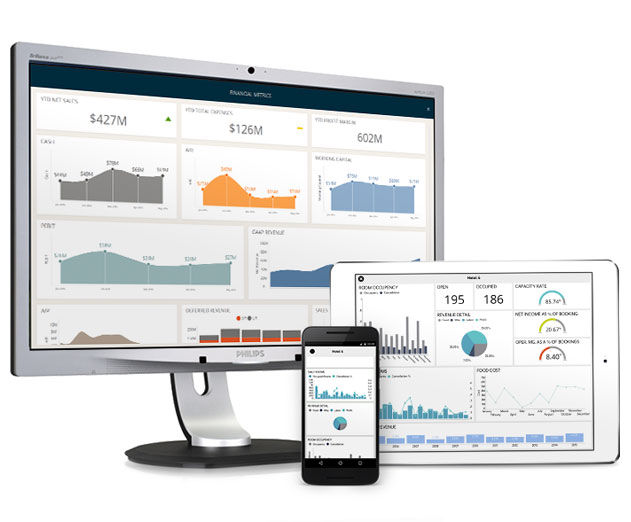 ReportPlus Desktop for Windows Launches

Monday, July 11, 2016 by Stuart Parkerson



Infragistics has released ReportPlus Desktop for Windows, a cloud-based or on premise self-service BI and data visualization solution. Also new are updates to ReportPlus Mobile apps which now ship with new features for iOS and Android, along with the just released ReportPlus Embedded for ISV's looking to create desktop, web and native mobile applications.ReportPlus othe...
---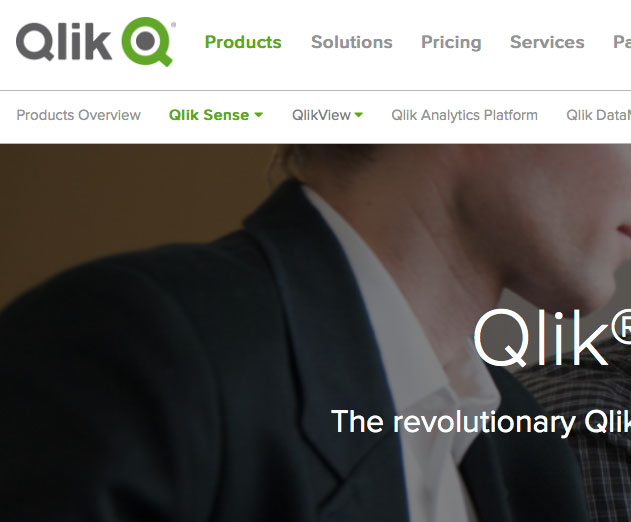 Release of Qlik Sense Enterprise 3.0 Supports Agile Development

Monday, May 23, 2016 by Stuart Parkerson



Qlik has announced the availability of its Qlik Sense Enterprise 3.0 business intelligence (BI) and analytics platform. With this latest release, Qlik has improved its Agile management and administration capabilities to support IT with more effective auditing, configuration, and governance for multi-geography deployments. New user interface enhancements in the Qlik Mana...
---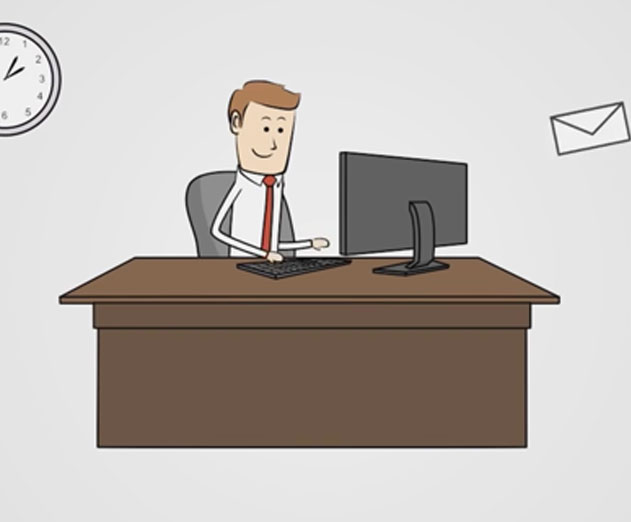 iOS Developers Can Now Integrate With Agile CRM

Friday, May 20, 2016 by Stuart Parkerson



Agile CRM has released a new software development kit (SDK) that allows iOS developers to integrate their apps with Agile CRM's contact management platform.Agile CRM's iOS SDK provides the code libraries, samples, documentation and tools needed to connect with the Agile CRM platform. Some of the iOS integrations that the SDK offers include:- Contacts: Allows mobile...
---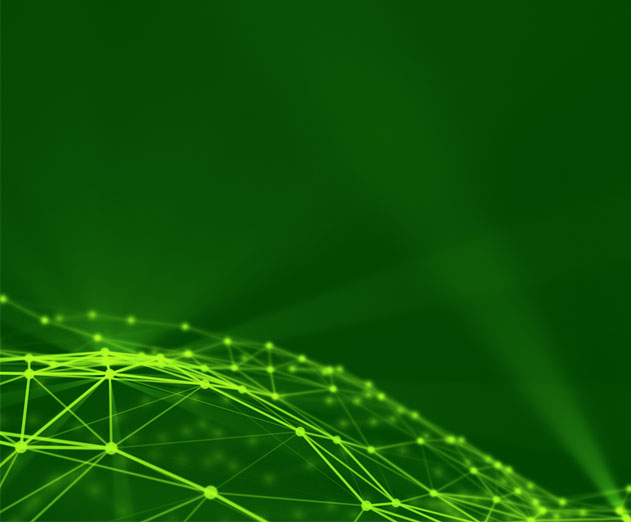 Integrating Customer Service in Mobile Apps

Wednesday, April 27, 2016 by Richard Harris



We recently visited with Barry Coleman, CEO at UserCare, which provides customer service software specifically designed for mobile applications. Specifically, we were interested in learning about the value proposition for developers of integrating customer service in mobile apps.Prior to UserCare, Barry served as CTO and VP of Support and Customer Optimization Products ...
---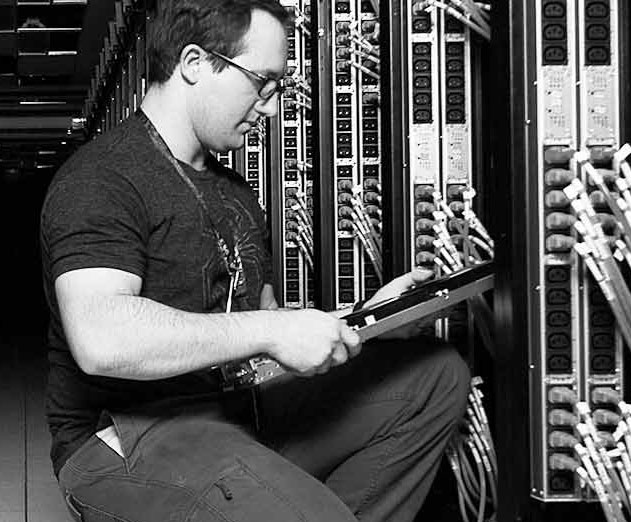 GoDaddy is Now Offering Cloud Hosting Services

Tuesday, April 26, 2016 by Stuart Parkerson



GoDaddy is now offering new open source cloud hosting services including its Cloud Servers solution and Bitnami-powered cloud applications. The new offerings are designed to help individual software developers, tech entrepreneurs and IT professionals quickly build, test and scale cloud solutions.GoDaddy Cloud Servers solution offers 54-second or less provisioning so tha...
---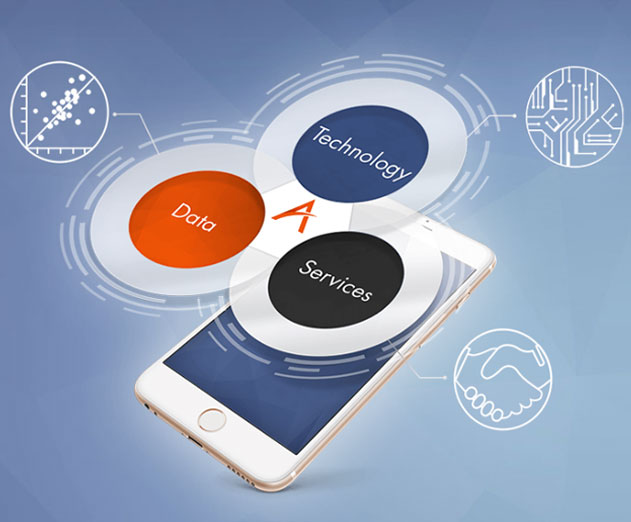 The Impact of Mobile Programmatic Advertising in 2016

Monday, January 25, 2016 by Richard Harris



As more brands continue to shift their advertising investment into mobile, the impact of programmatic trading will also grow as marketers continue to depend upon the technology to reach their target audiences. Tim Koschella, CEO and Co-Founder of AppLift, recently provided his insight what to expect for mobile programmatic in 2016.Koschell has broad expertise in interna...
---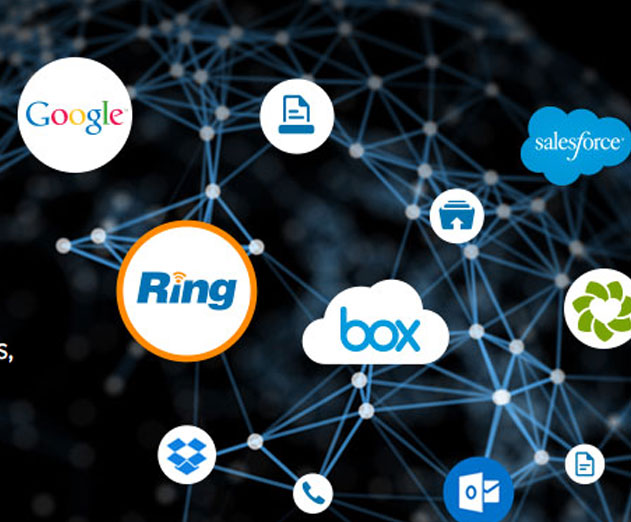 Building A Developer Centric Platform Is Critical for Application Industry Providers

Wednesday, January 20, 2016 by Richard Harris



We reached out to David Lee, VP of Platform Products at RingCentral, to talk about the why it is important for companies that offer products in the application development industry to host a robust developer platform. RingCentral launched a new developer platform last spring and Lee discusses what the company has learned in offering a "best practices" philosophy for dev...
---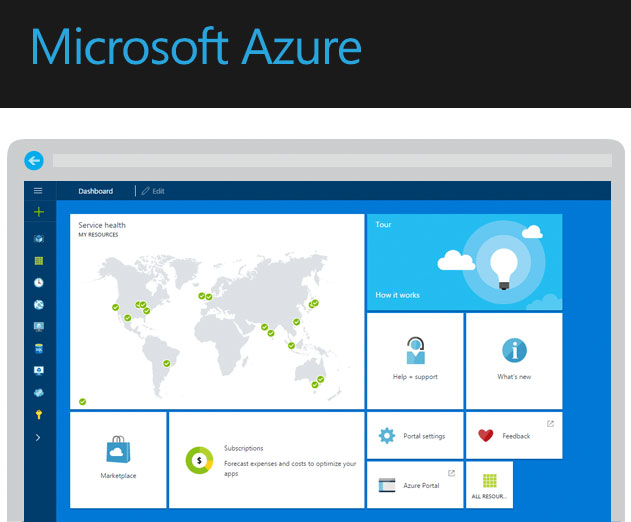 Microsoft's Azure Mobile Engagement SaaS Platform Receives New Functionality

Wednesday, December 30, 2015 by Richard Harris



Microsoft has released the latest version of its Azure Mobile Engagement service which offers a SaaS-delivered, data-driven user engagement platform that enables real-time fine-grain user segmentation, app user analytics, and contextually-aware smart push notifications and in-app messaging across connected devices. Azure Mobile Engagement has SDKs available for Apple iO...
---
The Unsung Side Of Mobile Apps: Bootstrapping Development With Mobile Backend Services

Monday, December 7, 2015 by Mike Thompson



There's more to a successful mobile app than a slick UI and cross-platform availability. Mobile Backend as a Service (MBaaS) makes developing compelling, full featured apps faster and easier.When building applications, every budding developer knows the temptation of fixating on the UI at the expense of algorithms, data structures and state management. After al...
---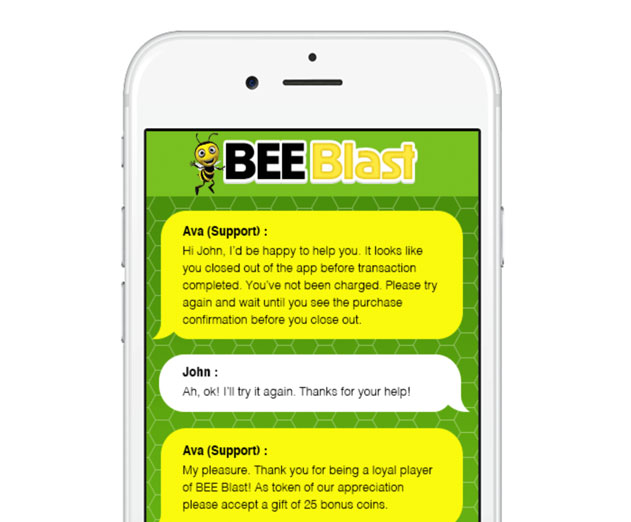 UserCare Launches Beta of Mobile App Customer Service Platform

Monday, November 16, 2015 by Richard Harris



UserCare has launched a private beta of its mobile customer service platform to help app publishers leverage first-party data to create value-based customer segments and deliver differentiated services to high-value users. UserCare is a SaaS service for mobile applications that uses in-app messaging and user segmentation tools to help app developers give their highest v...
---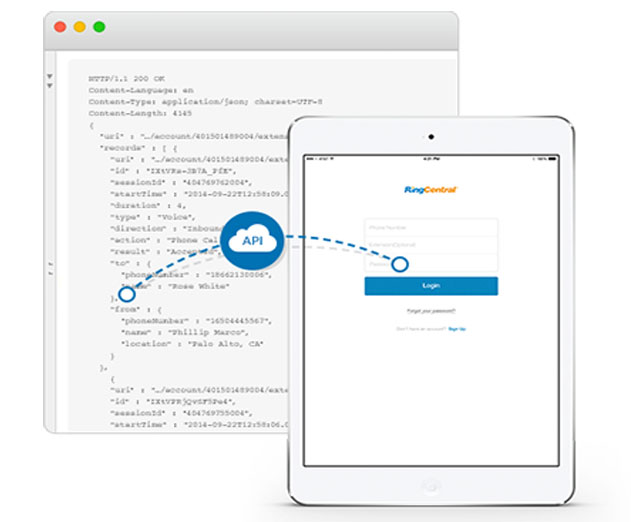 Developers Can Now Use RingCentral To Integrate Business Communications Into Apps

Tuesday, October 6, 2015 by Stuart Parkerson



The RingCentral Connect Platform, currently in beta, is an open, self-service platform that allows developers to integrate business communications logic into enterprise applications. The platform opens APIs to expose the entire RingCentral cloud-based business communications system as an open platform.The platform offers a family of cloud APIs and SDKs that provides dev...
---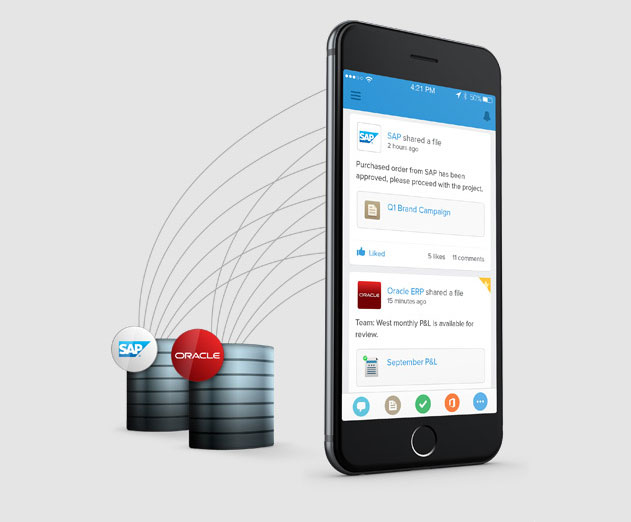 New Salesforce App Cloud Offers Platform for Building Connected Apps

Monday, September 28, 2015 by Stuart Parkerson



Salesforce has released the Salesforce App Cloud offered as a Platform as a Service (PaaS), which offers new Salesforce platform services such as Force, Heroku Enterprise and Lightning with new shared identity, data and network services to create connected apps. The new App Cloud provides the ability to build, scale and deploy mobile, web and wearable apps in a uni...
---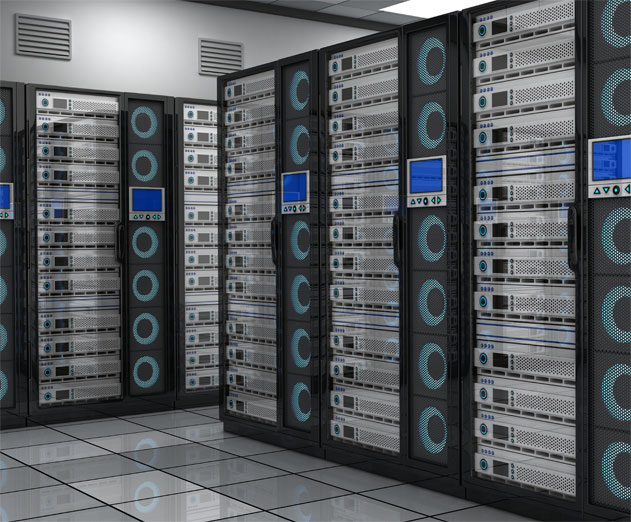 In the Year Ahead, Enterprise Mobility Will Hinge on the Back End

Saturday, September 12, 2015 by Cathal McGloin



This year demand for enterprise mobility has escalated. With increasing volume and sophistication of mobile app projects, organizations must now pay special attention to how they integrate mobile apps with back-end systems in an efficient and affordable way. According to a recent survey of global customers at Red Hat, back-end integration and security ranked at the...
---
Bonitasoft Releases Updates to Its BPM-Based Application Platform

Thursday, June 25, 2015 by Richard Harris



Bonitasoft has released Bonita BPM 7 offering an end-to-end, BPM-based application platform that enables developers to create process-based applications that can be adapted to business changes in real time. The open source version of the platform is available for download now.Bonitasoft's new platform enhancements provide an approach of decoupling of business logic, dat...
---
How to Use Your App Data to Create Individual Customer Profiles

Monday, June 8, 2015 by Stuart Parkerson



In a digital world, we usually think in big numbers and broad terms when considering our customer base, especially in our application driven economy. The concept of drilling down into a user base to track and engage individual users can be daunting - for the App Developer Magazine website alone we receive over 1 million unique users a month. That's a lot of different in...
---
Mobile Web and Hybrid Approaches to Trump Native Technologies for 2015

Thursday, April 30, 2015 by Richard Harris



An interesting survey from OutSystems and TechValidate indicates that mobilization strategies, at least for the enterprise, are leaning more towards the mobile web and hybrid approaches than to native technologies.The survey was answered by more than 200 IT decision makers at enterprises worldwide who were asked about the kinds of applications they plan to build in 2015...
---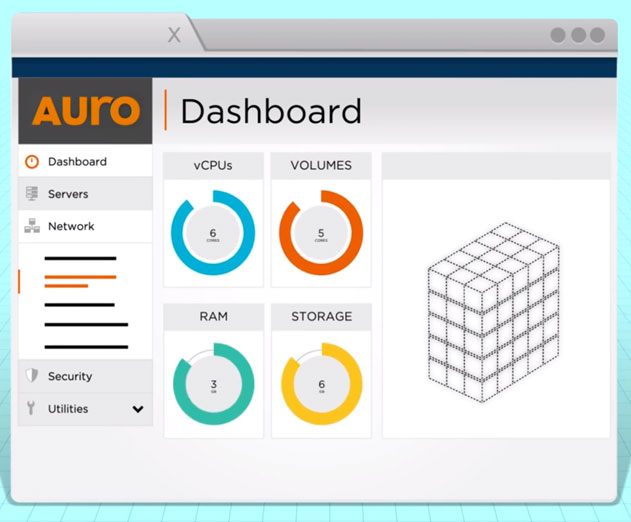 New Canadian Cloud App Marketplace Launched by AURO

Sunday, April 5, 2015 by Stuart Parkerson



AURO recently launched their cloud application marketplace that includes a library of more than 50 leading open-source packages, in addition to most OS distributions ( including Ubuntu, CentOS, Fedora, CoreOS and Windows) for developers to deploy on its Canadian Cloud Computing service. Each of these OS distributions can be deployed on AURO's Cloud Computing Platform wh...
---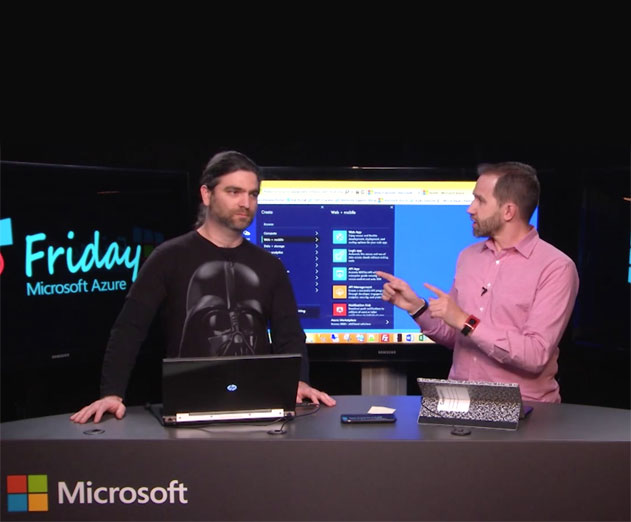 Microsoft Releases Azure App Cloud Service to Build Web and Mobile Apps

Saturday, March 28, 2015 by Stuart Parkerson



Microsoft has released the Azure App Service, a new cloud service that enables developers to build web and mobile apps for any platform and device. App Service is an integrated solution by Microsoft to help developers streamline development while enabling integration with on-premises and SaaS systems.The Azure App Service brings together the capabilities from Azure Webs...
---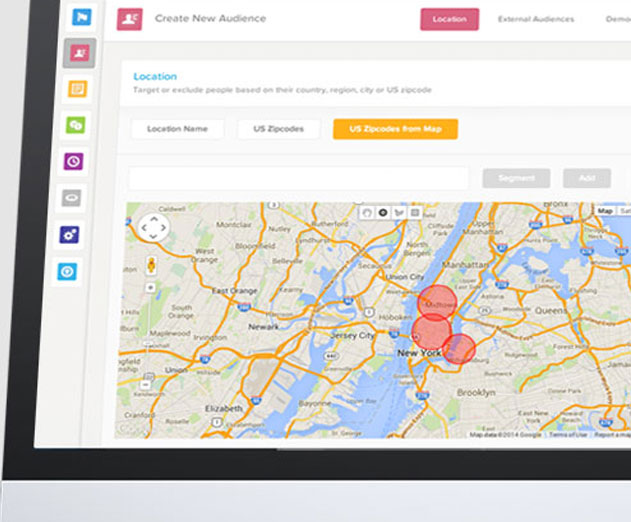 Saleforce Releases Active Audiences Advertising and Marketing Platform

Wednesday, March 25, 2015 by Richard Harris



Saleforce has announced the availability of Active Audiences as part of the Salesforce Marketing Cloud to provide an opportunity for companies to manage, segment, and synchronize CRM in real-time with advertising across Facebook, Twitter, and the mobile app ecosystem with Facebook Audience Network.The new tool provides the ability to connect advertising to each customer...
---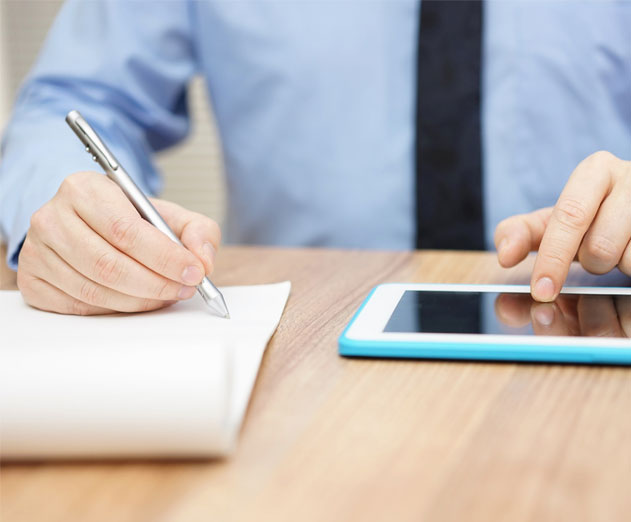 The Four Metrics of Success When Planning a Legacy Modernization Project

Tuesday, March 17, 2015 by Romi Stein



In the era of 'do more with less,' IT groups are constantly being asked to justify each dollar spent and prove its worth. In fact, no IT project should be considered complete before a thorough post-mortem analysis of costs and benefits. While everyone knows how to add up expenses, many IT groups struggle to fully articulate the benefits. This is a critical aspect o...
---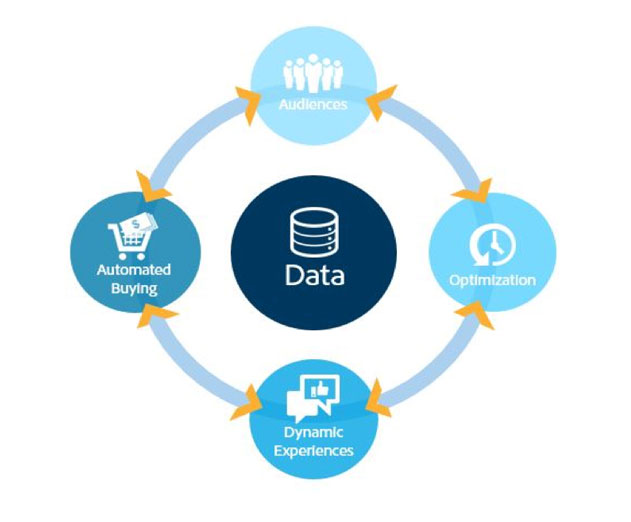 Adobe Marketing Cloud Announces Updates for Programmatic Ad Buying

Thursday, March 12, 2015 by Stuart Parkerson



Adobe as announced a new algorithmic engine and advances in its Adobe Marketing Cloud Audience Core Services to bring together the worlds of data-driven marketing and ad tech. The company says these updates are in response to the challenges in programmatic ad buying facing today's advertisers, with too much focus placed on display ad bidding and multiple data vendors pr...
---
Salesforce Launches Developer Pack for Apple Watch

Wednesday, March 11, 2015 by Richard Harris



On the heals of the announcement of the release date for the Apple Watch, Salesforce has announced three products for developers interested in leveraging the new technology. These include the Salesforce Analytics Cloud for Apple Watch, Salesforce1 for Apple Watch and Salesforce Wear Developer Pack for Apple Watch. Salesforce Analytics Cloud for Apple WatchSalesforc...
---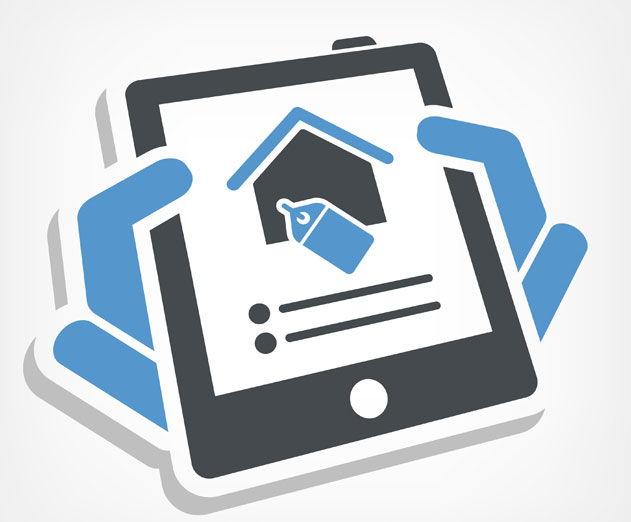 How Ad Agencies and Advertisers Are Adjusting to Mobile

Friday, February 13, 2015 by Stuart Parkerson



I was talking with a large ad agency person the other day (off the record so no names) and they told me that the last year saw the biggest single year of identifiable movement away from traditional media (broadcast, print, etc.) to mobile. Meaning that there will be no slow down of dollars transitioning into mobile advertising.And it is interesting to me how little inte...
---
Lessons From the Consumer App Gold Rush: How Enterprise Mobile App Developers Can Succeed

Tuesday, December 16, 2014 by David Lavenda



Developers continue flocking to mobile applications, and for good reason; according to investment bank Digi-Capital, mobile app revenues could reach $70 billion by 2017. On the other hand, most of these developers are struggling and need to accept that the consumer app Gold Rush is over. Some apps continue to defy reason and explode seemingly overnight (think&...
---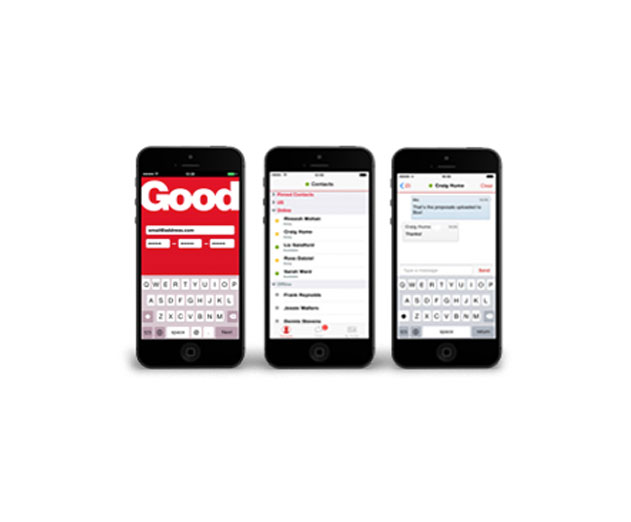 Good Technology Offers New Cloud Enterprise Mobility Management (EMM) Solutions

Wednesday, October 8, 2014 by Stuart Parkerson



Good Technology has announced the availability of Good Work, an easy-to-deploy, cloud-hosted or on-premise secure enterprise mobility management (EMM) solution for businesses of all sizes, designed to accelerate entire deployments and enable users with secure mobile productivity. In addition, the company also announced Good Secure Mobile Productivity Suite, an all-in-on...
---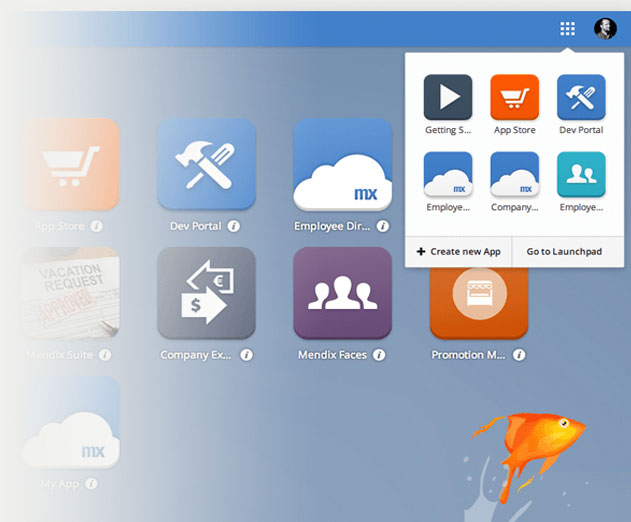 Five Questions to Ask Before Taking on Your Next Business App Project

Monday, September 15, 2014 by Gottfried Sehringer



App development is still a hot topic. Whether for business process improvements or for customer engagement, every enterprise is looking to innovate, differentiate, or streamline costs through the release of new apps. But despite growing business demand, enterprise IT teams are expected to do more with less and deliver quicker than ever. On top of that, users expec...
---
Infobip Extends 2 way SMS Messaging Coverage to 40 Countries

Thursday, August 21, 2014 by Richard Harris



Infobip is extending its 2-way SMS messaging coverage to 40 countries, including the U.S., Brazil, China, India, Russia, South Africa and Mexico. 2-way SMS messaging enables online businesses, service providers, application developers, and marketing agencies etc. to offer their users instant, time-sensitive mobile consumer interaction. For every country covered, In...
---
MuleSoft Releases New Solutions for Bringing Microsoft Technologies to Cloud Enabled Enterprise

Monday, August 4, 2014 by Richard Harris



MuleSoft has released new solutions for connecting Microsoft technologies within the cloud-enabled enterprise. The new solutions provide out-of-the-box connectivity to a number of Microsoft products, including Microsoft SharePoint, SQL Server, Microsoft Dynamics CRM and more. MuleSoft solutions for Microsoft provide the ability to integrate .NET applications w...
---
Good Technology Announces New Enterprise Mobility Offerings

Thursday, July 17, 2014 by Stuart Parkerson



Good Technology has announced four new enterprise mobility management (EMM) suites. The new EMM suites are based on Good's existing product portfolio.Good Professional Suite: $0 per user, per monthOriginally announced as Good Pro in February, this entry-level suite is for business professionals or small businesses wishing to ensure their data and mobile devices are prot...
---
Apsalar To Exit Mobile DSP Business

Friday, June 20, 2014 by Richard Harris



Apsalar has announced today that it will exit the programmatic media business to focus on its analytics and audience management platform.Planned enhancements to their mobile measurement platform include enhanced user profiling with insights into user demographics, offline & cross-platform CRM integrations, predictive audience modeling, plus key integration...
---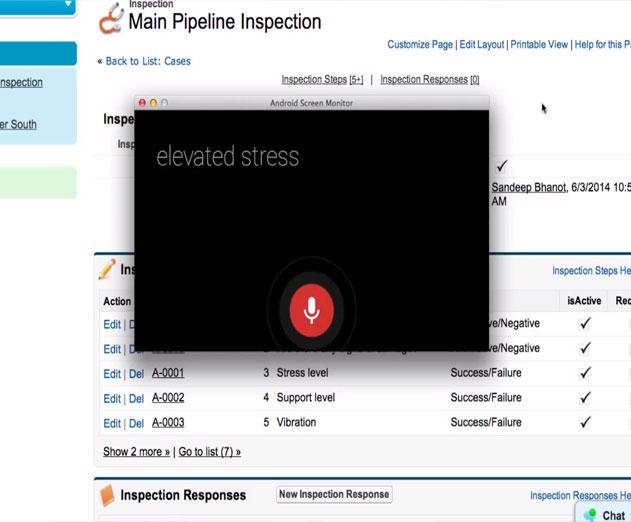 Salesforce Offers Enterprise Developers New Salesforce Wear Developer Pack

Wednesday, June 11, 2014 by Richard Harris



The new Salesforce Wear Developer Pack is a collection of open-source starter apps that lets developers design and build wearable apps that connect to the Salesforce1 Platform. The Wear Developer Pack is now generally available and is included with all user licenses of Salesforce CRM and the Salesforce Platform.Salesforce Wear is building in support for devices which ca...
---
Cloud4Wi Releases New Beta SDK for Wi Fi Marketplace Platform

Sunday, May 25, 2014 by Stuart Parkerson



Cloud4Wi, a provider of cloud Wi-Fi solutions, has released a new SDK to allow third-party developers to design apps for its Wi-Fi marketplace platform.App Developers can use the SDK to access the Cloud4Wi Wi-Fi marketplace platform for monetizing Wi-Fi. Anyone can develop consumer applications and business solutions, such as CRM apps, over the Cloud4Wi platform.With th...
---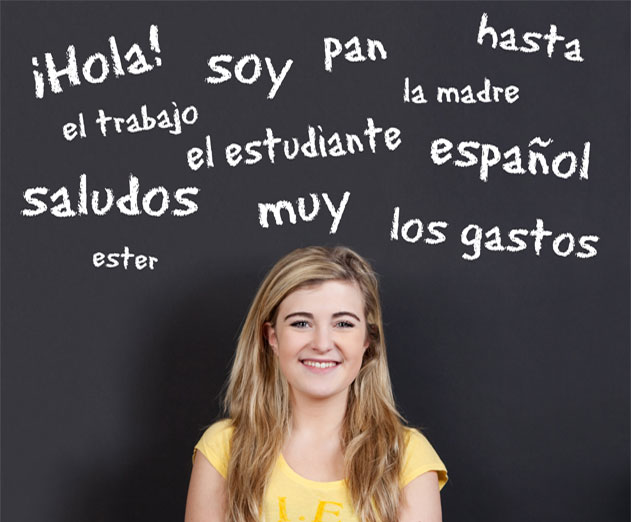 Nuance to Provide Voice Capabilities to Oracle Mobile Apps, Updates the Nuance NDEV Mobile SKD

Saturday, May 24, 2014 by Richard Harris



Nuance Communications and Oracle are now working together to provide Nuance voice and language offerings to Oracle mobile apps. Oracle will use Nuance Cloud Services to add speech recognition and synthesis to certain mobile apps that support Oracle Applications for ERP, SCM, CRM, and HCM, Oracle Eloqua Marketing Cloud Service, Oracle RightNow Cloud Service and Oracle Ta...
---
Aislelabs Used Big Data Analytics and New SDK to Power iBeacon Mobile Marketing Automation

Thursday, May 1, 2014 by Stuart Parkerson



Aislelabs has released its Engage marketing automation platform that allows physical retail locations to target shoppers based on their visits to physical retail stores by connecting shopping patterns and shopping behavior on e-commerce sites with those behaviors inside the stores.Engage provides analytics quantifying the effect of in-store marketing campaigns...
---
Liferay Releases SDK to Speed Up Custom Mobile App Development

Thursday, April 3, 2014 by Richard Harris



New developer toolkit helps Liferay's customers develop and manage sophisticated mobile appsLiferay, Inc., which makes open source portal software, has released a mobile software development kit. The Mobile SDK is part of Liferay's commitment to being a mobile-ready platform, which began with making responsive design work out of the box in Liferay Portal 6.2. The M...
---
CDW Launches App Marketplace to Connect Enterprises with App Developers

Wednesday, March 26, 2014 by Richard Harris



CDW has launched its new App Marketplace as part of its Total Mobility Management portfolio of services. The CDW App Marketplace is a single, online destination that connects organizations with vetted, proven developers of mobile apps for key business functions such as sales support, customer relationship management, human resources systems and more ...
---
Hey Restaurant Owners: Ready for An App Developer with a Punchh

Tuesday, December 10, 2013 by Richard Harris



So what's better than owning Bruce Lee's yellow jumpsuit used in the final scenes of his uncompleted movie, "Game of Death"? (the jumpsuit recently sold at auction for 100kUS!) Ok, maybe not much, but Mama Fu's Asian House, operator of 16 restaurants in the Southeastern U.S, is betting that a new mobile rewards based program will give it more "Punchh" in driving new bus...
---
Offline, Online – Who Cares You Just Need Your App to Always Work

Tuesday, October 15, 2013 by Regev Yativ



We're so anxiety stricken about not being connected, we take our smartphones everywhere. The thought of being in a "dead zone" can bring chills to the normally calm executive. But sometimes connectivity just isn't there. You may be visiting a manufacturing facility where the roof interferes with reception. You may be on a sales call to a hospital, which has intentionall...
---
Featured Stories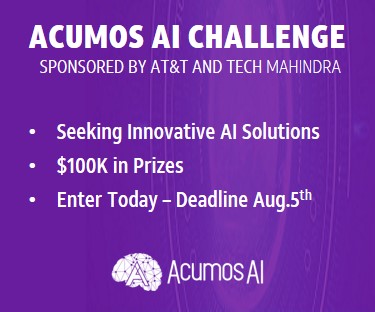 Stay Updated
Sign up for our newsletter for the headlines delivered to you

SuccessFull SignUp

co