crm
crm news search results
Developer news items we found relating to crm
35 results
---
Nexmo Customer Communication API Connector gets a boost from WhatsApp

Friday, September 28, 2018 by Christian Hargrave



Vonage announced that its Nexmo Communication API Connector, available on MuleSoft's Anypoint Platform, is now integrated with the WhatsApp Business solution. This integration enables MuleSoft customers to leverage the new WhatsApp Business solution to elevate their customer engagement. Simple integration of Nexmo APIs into WhatsApp Business solution workflows el...
---
Legacy system gridlock overcome in OutSystems 11

Friday, September 28, 2018 by Richard Harris



OutSystems announced the release of OutSystems 11, a low-code solution to address one of the biggest issues facing IT teams - legacy system gridlock. Building on its low-code platform for web and mobile apps, OutSystems 11 delivers new advanced capabilities to help organizations modernize legacy systems and replace large application portfolios. "The legac...
---
AWS and Salesforce announce new integrations

Tuesday, September 25, 2018 by Richard Harris



AWS and Salesforce just announced at Dreamforce 2018 new integrations that they hope will dramatically simplify how data and events are shared across AWS and Salesforce services. As part of the next phase of their global strategic alliance, the two companies will work together to deliver integrations and frameworks for connecting the Salesforce Platform with AW...
---
Big news for the low code market as OutSystems scores $360M

Tuesday, June 5, 2018 by Richard Harris



OutSystems low-code platform just landed $360 million in an investment round from KKR and Goldman Sachs to be used to accelerate business expansion and for R&D in new advancements in software automation.Companies such as Toyota, Logitech, Deloitte, Ricoh, Schneider Electric, and GM Financial use the OutSystems low-code platform to rapidly develop custom applications...
---
Enterprise full-spectrum CPQ developed by Apttus

Monday, May 21, 2018 by Christian Hargrave



Apttus announced the general availability of a Full-Spectrum Configure-Price-Quote solution, a CPQ that can combine subscription and services with product proposals. Apttus provides an Intelligent Middle Office platform that allows enterprises to automate, optimize, and apply artificial intelligence to their most important business processes - generating revenue and man...
---
Strategic technology alliance announced between Appian and Genesys

Wednesday, May 2, 2018 by Richard Harris



Appian has announced a strategic technology alliance with Genesys. The partnership will benefit organizations seeking customer engagement solutions that integrate the case management, intelligent automation, and low-code application development capabilities of Appian with the Genesys Customer Experience Platform. "Over the last several years, Serco has used Appian...
---
Magic Software v4.7 has been launched

Wednesday, March 21, 2018 by Christian Hargrave



Magic Software Enterprises has announced the launch of Magic xpi 4.7, a solution that enables organizations to quickly adapt to changing technologies and business conditions, while providing a multi-point low code solution that aims to lower IT development and operational costs associated with integration.Magic Software, which recently extended its partnership with Sale...
---
Flex contact platform announced by Twilio

Monday, March 19, 2018 by Christian Hargrave



Twilio announced Flex, a contact center platform that gives businesses complete control of their contact center experience. With Twilio Flex, companies can instantly deploy an omnichannel contact center platform and also programmatically customize every element of the experience including the interface, communication channels, agent routing, and reporting to meet the un...
---
Software testing using Artificial Intelligence

Tuesday, January 2, 2018 by Richard Harris



As the complexity of software continues to increase and release delivery cycles shorten, software testers need to provide quality feedback to developers nearly instantaneously. In this age of continuous testing, companies are adopting a new mantra: Test smarter, not harder. There's simply no other choice, given the torrential pace of new software launches. Today, ...
---
Red Hat offers tips for enterprises ready for serverless architectures

Thursday, December 14, 2017 by Richard Harris



As serverless architectures continue to emerge in the cloud application space, many have chosen to make the transition in the enterprise realm. And although having the drawback of heavy third-party dependence can be a pain, the benefits of a low-cost and efficient backend can be incredibly important for developers to scale out their platforms.We talked with an expert in...
---
Oracle weighs in on chatbots for enterprise developers

Tuesday, December 5, 2017 by Richard Harris



From self-service to instant payments, the chatbot industry has seen great things from the latest advents in the field of AI. That's why we sat down with Oracle to learn more about how with all these new changes in the messaging industry enterprise can see the value that can be attained by adoption.We recently had a conversation with Suhas Uliyar, Vice President, A...
---
Bright Box delivers AI marketing system for dealerships

Monday, October 30, 2017 by Christian Hargrave



Bright Box has recently released Honda Connected Car services for European countries, and implements an AI system that could replace salesmen in car dealerships. This AI can evaluate the customer's lifestyle and recommend accessories, can sell cars based on driving style and the individual's lifestyle. Not only that it is able to predict when the user needs to go in for...
---
Providing in-app customer support help from Helpshift

Thursday, September 7, 2017 by Richard Harris



In today's hyper-competitive market, a developer must be sure to remove all potential friction points, which can irritate customers, or risk app extinction. Even the best of apps have seen this negative trend over a long period of time due directly to subjects like, customer support, scalability, and poor retention efforts.We had a chat with Abinash Tripathy, co-founder...
---
Human assisted AI analytics updates by Pramata in Summer '17 version

Saturday, August 26, 2017 by Richard Harris



Pramata, a commercial relationship operations company, has announced its Summer '17 Release which features a new suite of applications that leverage machine learning and built-in analytics to gain new insights from customer, partner and supplier data. By combining a software platform and human-assisted artificial intelligence (AI), Pramata customers can now quickly oper...
---
On the origin of applications: From monolith to microservices

Monday, July 31, 2017 by Pat Bakey



Computing and biology are often seen as existing on two separate planes: computing relies on order of operations and algorithms, while biology functions on organ systems and bodily processes (although, bio-computing is closing this gap). As different as they may seem, they hold a striking similarity in that they are both governed by natural selection - or in the case of...
---
Software's breakout moment is here says Battery's Neeraj Agrawal

Friday, May 19, 2017 by Christian Hargrave



Software - particularly cloud-based technology, is now creating roughly $1.4 trillion in economic value in the U.S. and is poised to grow even more, particularly as non-tech companies transform themselves into software businesses, according to a new report released today by global investment firm Battery Ventures. The figure represents nearly eight percent of U.S. GDP.T...
---
Zendesk and Google Fabric partner

Thursday, April 20, 2017 by Christian Hargrave



Customers today expect help when they hit a customer experience snag, even if that is the middle of their commute or when they're standing in a coffee line. Gartner forecasts that this year, 35% of all customer support will take place on a mobile device, an increase of 300% over 2014. In response to this customer demand, Zendesk has launched the first customer...
---
Mobile marketing trends report from MobileBridge: First edition

Wednesday, February 1, 2017 by Michael Haynes



Following the biggest year ever for consumer activity via the mobile channel, an underwhelming number of exec level marketers understand the necessity of keeping pace with the rapidly evolving consumer preferences for mobile engagement, according to MobileBridge's first edition of its Mobile Marketing Trends Report. "The fluidity and omnipresent change in the way c...
---
The future of cloud communications

Friday, January 27, 2017 by Richard Harris



As the popularity of using Cloud-enabled platforms grows, the market for such features is quickly ballooning in size. I'm sure you've heard about this latest trend in both tech and non-tech industries of adopting the power that a Cloud platform can provide, and in turn, some really special things are happening as its evolution continues down the road. But what's the fut...
---
Salesforce Trailhead turned this future lawyer into a citizen developer

Tuesday, January 17, 2017 by Richard Harris



This week, we spoke with Krystal Carter, President, Chief Cloud Enthusiast, Danny Kay Cloud, about how she went from aspirations to being an attorney to owning her own cloud consulting company, and her advice for others looking to kick-start their career in the digital economy. Prior to working in tech what did you do for a living? What made you want to switch care...
---
Artificial Intelligence: 5 key attributes of all modern AI systems

Thursday, January 5, 2017 by Richard Harris



What are the common attributes that all modern Artificial Intelligence systems share? Former NASA Deputy Chief of AI at the Ames Research Center, Monte Zweben tells us. A technology industry veteran, Monte Zweben's early career was spent with the NASA Ames Research Center as the Deputy Chief of the Artificial Intelligence Branch, where he won the prestigio...
---
Enterprise mobile demand will outstrip IT's capacity to deliver in 2017

Monday, December 26, 2016 by Richard Harris



Editors note: 2017 predictions from Yuval Scarlat, CEO and Co-Founder, CaprizaA shortage of mobile developers and designers spawns a wave of mobile "citizen developers." Demand for enterprise mobile apps continues to surge, and analyst firms like Gartner have predicted that enterprise mobile demand will outstrip IT's capacity to deliver by a factor of 5 through 2018. Mo...
---
More data will be created in 2017 than the previous 5,000 years of humanity

Friday, December 23, 2016 by Richard Harris



Editors note: Predictions sent in from Sencha's CEO Art Landro In 2015, Art predicted that in 2016 the explosion of data would drastically transform the technology landscape, requiring organizations to visualize all incoming data from IoT devices for rapid decision making and insight into competitiveness and viability. He believes data will remain a key...
---
Xceligent integrates with ClientLook CRM

Friday, December 23, 2016 by Michael Haynes



Xceligent announced that its open product platform has been integrated into ClientLook, a client relationship manager (CRM) solution designed for commercial real estate professionals.This launch is part of Xceligent's continued roll out of its uniquely-designed open source platform, which enables clients and partners to license its comprehensive set of leasing intellige...
---
What an advanced threat approach for cloud security must address

Wednesday, December 14, 2016 by Christian Hargrave



Headlines about hacking and malware prove that traditional security methods are not up to the task of protecting organizational infrastructures and data from theft and ransomware. As more organizations embrace cloud-first platforms for everything from customer relationship management (CRM) to enterprise resource planning (ERP) platforms and beyond, they place themselves...
---
Usermind is expanding its platform to orchestrate partner journeys

Thursday, December 8, 2016 by Richard Harris



Seattle-based Usermind, a new enterprise software company that integrates apps and data systems to orchestrate customer journeys, has expanded its flagship product to encompass partner journey orchestration capabilities. Many companies sell their products and services through third-parties and now, and systems critical to the partner experience - such as partner portals...
---
HealthTap Cloud launches to help developers create better health apps

Friday, November 4, 2016 by Michael Haynes



HealthTap Cloud is powered by HOPES, the world's first Health Operating System, which connects the entire continuum of care to each person's unique Personal Health Record (PHR). Application Programming Interfaces (APIs) and Software Development Kits (SDKs) that help developers build highly personalized web, iOS, and Android apps are available with HealthTap Cloud. Openi...
---
Why developers benefit when implementing a cloud backend into apps

Wednesday, October 26, 2016 by Richard Harris



The popularity of enterprise mobile app development has boomed across many industries as businesses have identified mobility as a key agent in their digital transformation efforts. As mobile application demand has risen, app developers are exploring new ways to simplify mobile app development and management. Enter cloud backend.We recently sat down with Ashruti Singh, P...
---
The evolving technology of chatbots

Tuesday, October 18, 2016 by Richard Harris



Chatbots are revolutionizing the way customers interact with businesses. While chatbot technology is nothing new to the enterprise, many current solutions that bolster the service experience difficulties like unresponsiveness or imprecise interactions when trying to connect with their customers. To avoid this, Conversable and Mindtree have partnered to standardize ...
---
4 steps to mobile app engagement for developers

Friday, October 7, 2016 by Rachel Newton



The publisher world is becoming a very hyper-competitive environment. There are over 2.2 million apps between Google Play and the App Store across all industries competing for the same audience. Look at the money involved, and it's easy to see why – App Annie predicts that in 2016 the global mobile app market will expand 24 percent to reach $51 billion in gross revenue ...
---
Dreamforce 2016 is here and we've got 7 hacks for surviving it

Monday, October 3, 2016 by Peter Terhune



Dreamforce: Simultaneously exhilarating and exhausting. As you and thousands of your peers gather for this year's conference, there are several things to keep in mind for your whirlwind experience in the heart of San Francisco. For both first timers and seasoned veterans of the show, here are seven tips to make your Dreamforce adventure the best possible.1. Know Your Es...
---
How Rapid Application Development is Changing Everything

Saturday, September 24, 2016 by Richard Harris



I admit it, every time I hear the word RAD I go back to the 80's when BMX freestyle was at it's peak (I still own my beloved GT Performer)! But the RAD we are talking about here is "Rapid Application Development" (RAD), that used to be something reserved for making quick apps with minimal code input, little functionally, and that you did not intend on maintaining f...
---
Connect Apps, Data, and Devices Anywhere With the New Azure Logic App Service

Tuesday, August 9, 2016 by Stuart Parkerson



Microsoft has released into general availability Azure Logic Apps, Microsoft's Integration Platform-as-a-Service (iPaaS) that provides hybrid application connectivity to connect traditional on-premises systems and cloud-native applications. Logic Apps makes it possible to complete projects faster and iterate more efficiently by offering a set of out-of-the-box conn...
---
ReportPlus Desktop for Windows Launches

Monday, July 11, 2016 by Stuart Parkerson



Infragistics has released ReportPlus Desktop for Windows, a cloud-based or on premise self-service BI and data visualization solution. Also new are updates to ReportPlus Mobile apps which now ship with new features for iOS and Android, along with the just released ReportPlus Embedded for ISV's looking to create desktop, web and native mobile applications.ReportPlus othe...
---
Release of Qlik Sense Enterprise 3.0 Supports Agile Development

Monday, May 23, 2016 by Stuart Parkerson



Qlik has announced the availability of its Qlik Sense Enterprise 3.0 business intelligence (BI) and analytics platform. With this latest release, Qlik has improved its Agile management and administration capabilities to support IT with more effective auditing, configuration, and governance for multi-geography deployments. New user interface enhancements in the Qlik Mana...
---
Featured Stories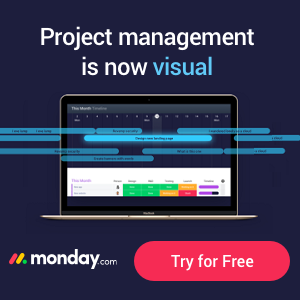 Stay Updated
Sign up for our newsletter for the headlines delivered to you
SuccessFull SignUp