Open Source
Lightning Web Components goes open source
Monday, June 10, 2019
9,874
With LWC now open source, developers can code with the same standards-based framework to build apps on any platform, using their preferred tools and open languages. Developers are also able to explore the source code of LWC, customize it to fit their needs and contribute learnings back to the community.

Salesforce has announced it has open sourced Lightning Web Components, the company's JavaScript framework that makes it easy for millions of developers to build apps on the Lightning Platform. With this update, developers everywhere are now empowered to build fast, secure and portable web components on the development stack of their choice. Salesforce will showcase Lightning Web Components this week at TrailheaDX, Salesforce's fourth annual developer conference.
"The Lightning Platform has long served millions of enterprise developers building the apps that underpin today's connected experiences," said Ryan Ellis, SVP of Product Management, Salesforce. "With Lightning Web Components now open source, we're empowering the community to build standards-based applications on any platform, and inviting them to help us define what the future of enterprise software looks like."
The Open Source Movement Jumpstarts Enterprise Software
While proprietary software has traditionally ruled the enterprise, industry use of open source software will reach near parity within two years. However, standard enterprise levels of trust and compatibility remain barriers to deployment of the open source code, creating gaps of talent and efficiency between companies striving for a digital renaissance and the developers charged with coding it.
By open sourcing Lightning Web Components, Salesforce begins to bridge that gap - bringing community innovation to the CRM. Developer teams can now recruit from larger talent pools to code and rapidly iterate on apps, and businesses can count on those apps to run at enterprise levels of trust, scale, and performance.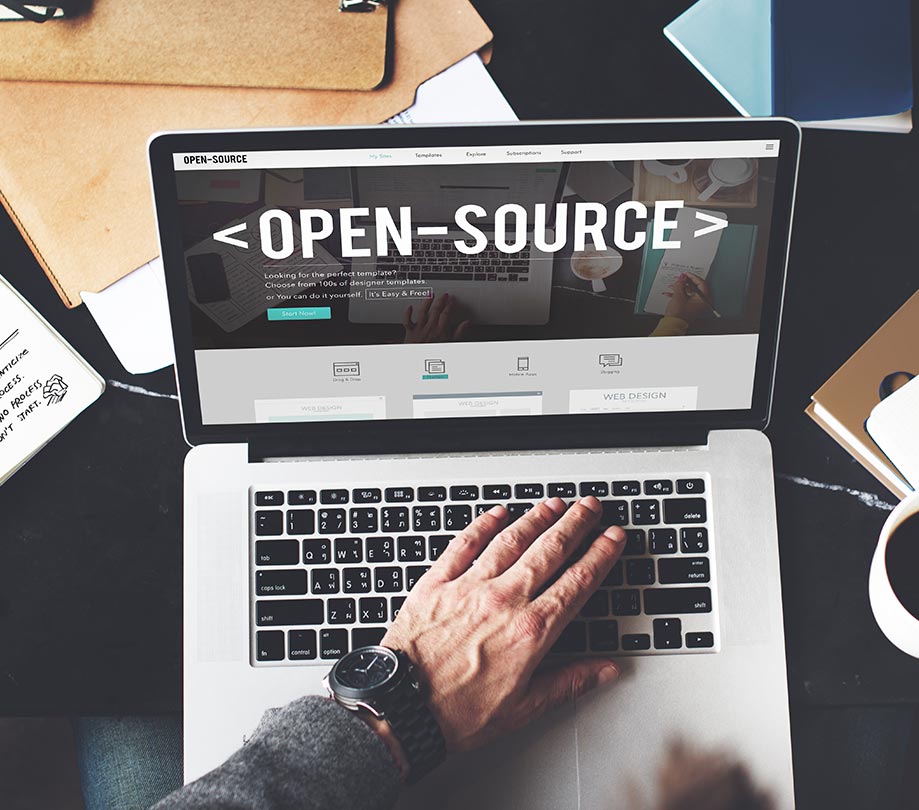 "Open source software is a leading accelerant for innovation," said Chris Kelly, Director, Open Source, Salesforce. "With more companies than ever investing in open source, Salesforce is proud to continue its work supporting an open web by empowering developers with an enterprise-ready framework to build the next generation of connected experiences."
With Lightning Web Components now open source, developers everywhere can code with the same standards-based framework to build applications on any platform, using the tools and open languages of their choice. They can explore the source code of Lightning Web Components - including, for example, the enterprise-ready code for compatibility across different web browsers - and customize it based on their unique needs. And most importantly, this will foster a community of enterprise JavaScript developers who can contribute innovations back to the source code and define the roadmap for Lightning Web Components, driving web standards forward for everyone.
For example, a Node.js developer building customer engagement apps on Heroku can leverage Lightning Web Components to code a fast, standards-based UI on top of their Node stack, then create a corresponding employee app in Salesforce using the same framework. That developer is also free to examine the code base of Lightning Web Components and contribute their learnings back to the community - putting their thumbprint on the future of Lightning Web Components and enterprise software development.
Read more:
https://github.com/salesforce/lwc
---
Become a subscriber of App Developer Magazine for just $5.99 a month and take advantage of all these perks.
MEMBERS GET ACCESS TO
- Exclusive content from leaders in the industry

- Q&A articles from industry leaders

- Tips and tricks from the most successful developers weekly

- Monthly issues, including all 90+ back-issues since 2012

- Event discounts and early-bird signups

- Gain insight from top achievers in the app store

- Learn what tools to use, what SDK's to use, and more



Subscribe here