user engagement news search results
Developer news items we found relating to user engagement
150 results
---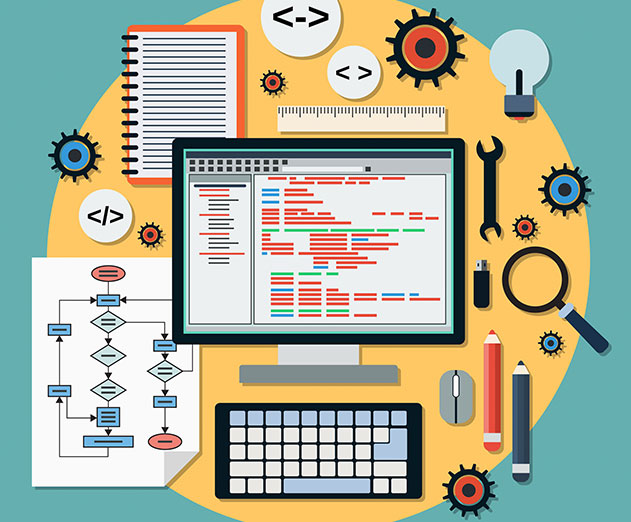 App design thinking principles
Friday, January 12, 2018 by Ed Hadley

Design thinking is fast becoming a key pillar in enterprise digital transformations. And for good reason: the approach promotes a deep understanding of end users; a creative, test-and-learn approach to new ideas; and constant iteration toward optimal outcomes. To many, design thinking is inextricably linked with innovation. After all, IDEO CEO Tim Brown defines design t...
---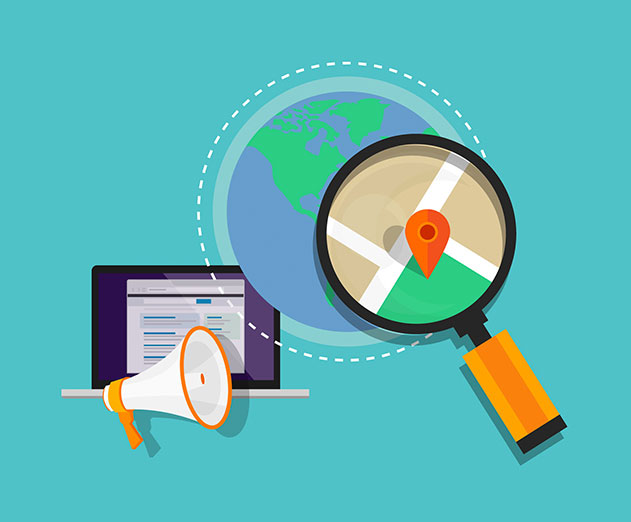 The new location based marketing strategy
Saturday, December 30, 2017 by Adrian Velthuis

Location is everything. The growing hype around location-based marketing has marketers leveraging real-time data to target consumers on-the-go. The location intelligence we have on people drives a large amount of consumer insight that can be used to affect decision-making processes. It is used to target the mobile customer, particularly if you know they are near a brick...
---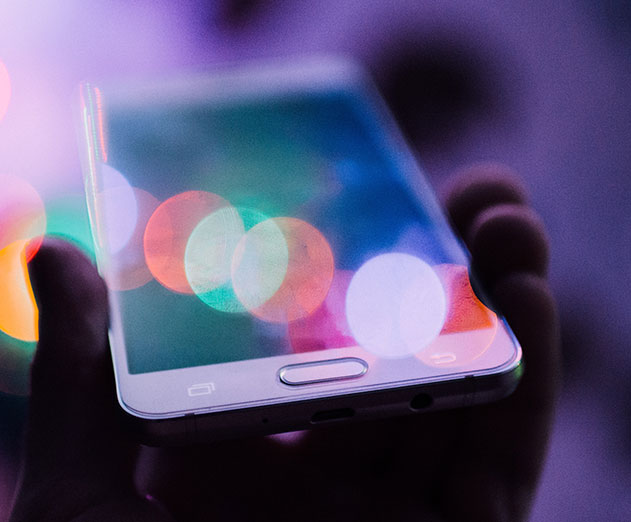 AI and machine learning make app development and marketing smarter
Wednesday, December 13, 2017 by Brian Solis

Build it and they will come. Those were the good ole days. It used to be good enough to design a great app. Add to that an engaging user experience (UX), positive feedback, a high ranking and word of mouth, and your app was ensured continued success. Nowadays however, mobile consumers are simply overwhelmed by choice. Did you know that if you add up all the apps in the ...
---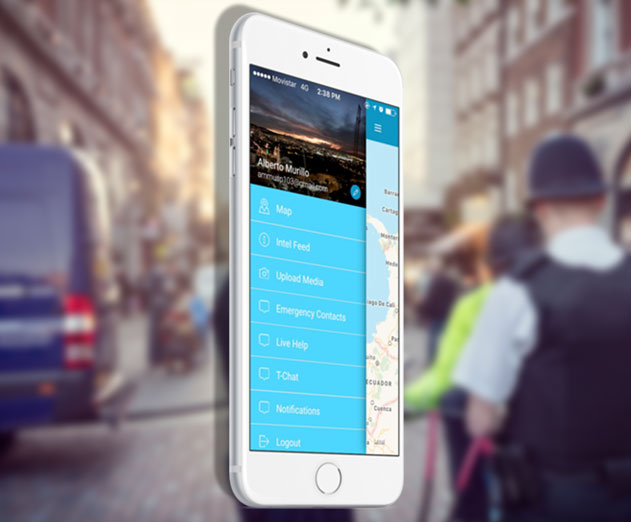 Get mass shooting alerts near you from TerrorMate app
Thursday, December 07, 2017 by Richard Harris

TerrorMate, the world's first terror alert app, is expanding its user alert capabilities to include mass shootings. The real-time intelligence system with well-established terror attack and terror threat alerting capabilities will now deliver structured, accurate mass shooting alerts and safety recommendations to its users within two minutes of an attack anywh...
---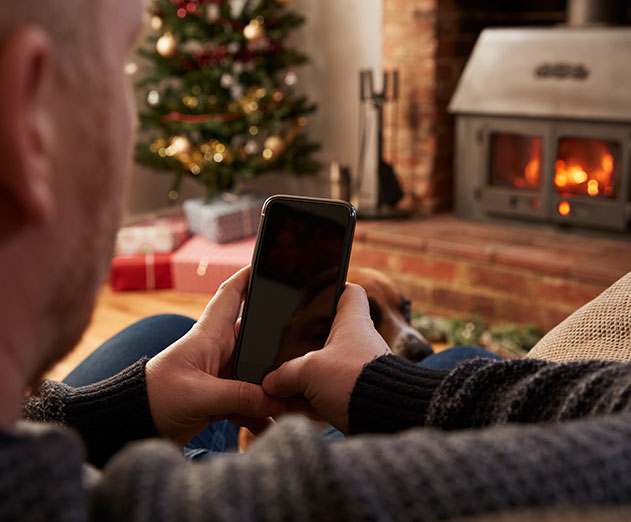 Smart mobile marketing during the holidays
Tuesday, November 21, 2017 by Itamar Benedy

The holiday season is often glorified as the "App Developers' days", with dream conditions to send people to the app store and download new apps. The numbers don't lie. 2016 was the best year yet for apps, with over half a million dollars being spend on mobile apps over the holiday - a 52% increase from the year prior (Sensor Tower). This holiday bump can be attributed ...
---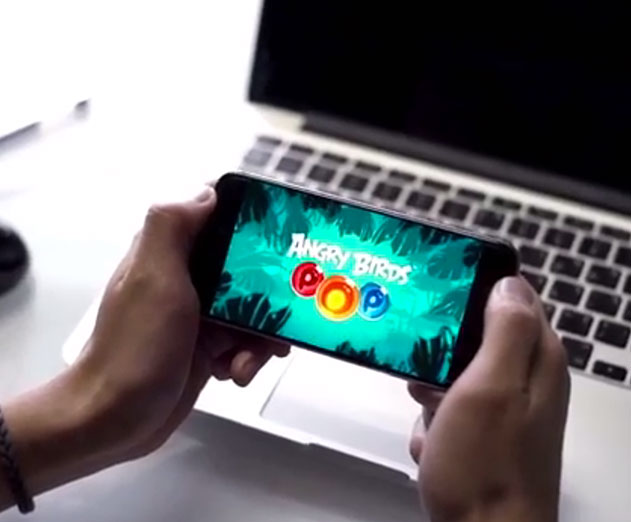 AR mobile ads for games launched by ironSource
Monday, November 20, 2017 by Richard Harris

ironSource has recently launched AR ads for their advertising network. As the first network offering AR ads, ironSource is developing a format that showcases the same experience of the game in an ad environment. The AR ads use 3D assets from the original game, and can run on both iOS and Android in-app traffic, within rewarded, video, and display placements. The ads are...
---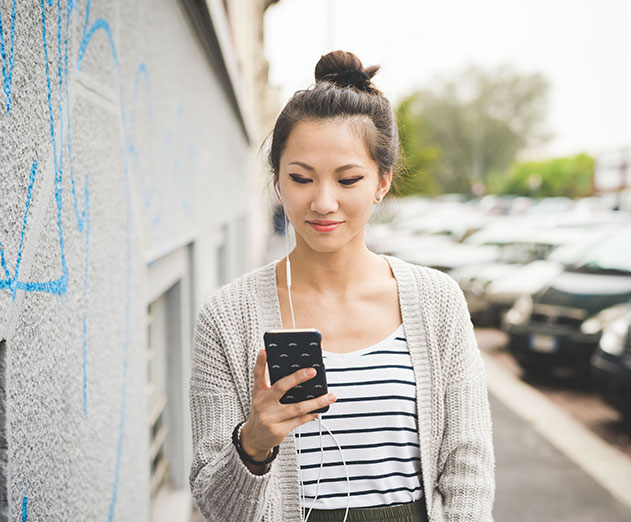 PacketZoom Increasing the network performance for apps in Asia
Thursday, November 16, 2017 by Richard Harris

PacketZoom, the company re-defining mobile application performance through in-app mobile networking technology, announced today that several mobile applications in Asia have used its app acceleration technology to significantly increase app performance. Apps from Sephora, Inshorts and Netmeds reported speed increases of up to 2x and disconnection rate decreases of over ...
---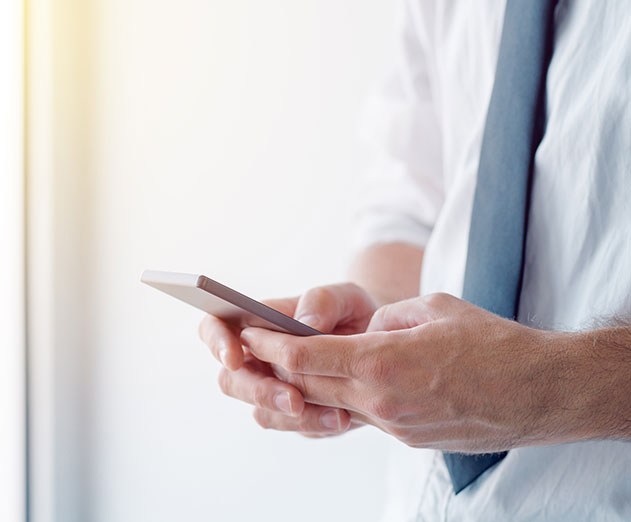 Unlocking your phone to kill time? You're not alone
Monday, November 13, 2017 by Christian Hargrave

A study of 900 mobile phone users - conducted by Phoenix Marketing International and Mobile Posse - analyzed consumer phone usage, attitudes, why and when people unlock their devices to determine their interest in "Proactive Content Discovery." Proactive Content Discovery can be described as the automatically opening of relevant content when a phone is unlocked, making...
---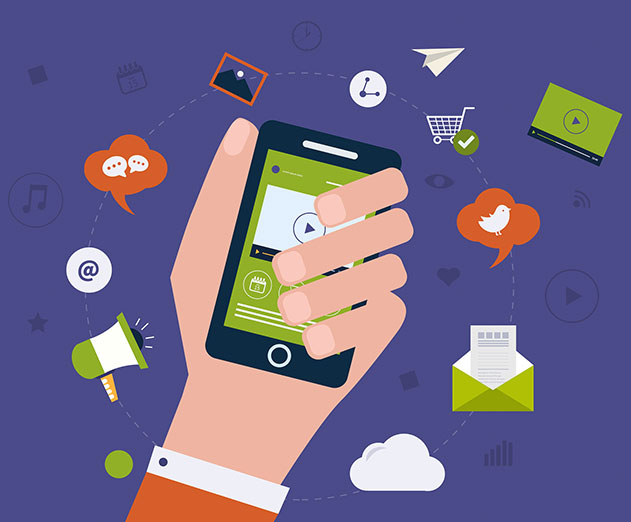 Tapjoy delivers impressive results to 20th Century Fox
Monday, October 23, 2017 by Richard Harris

Tapjoy has developed a mobile advertising format called Interactive End Cards as part of its Interplay Advertising Suite, an in-game rewarded advertising strategy. Interactive End Cards turn traditional video ads into interactive media ad experiences that allow marketers to further engage consumers with their brand story and turn audience interest into measurable action...
---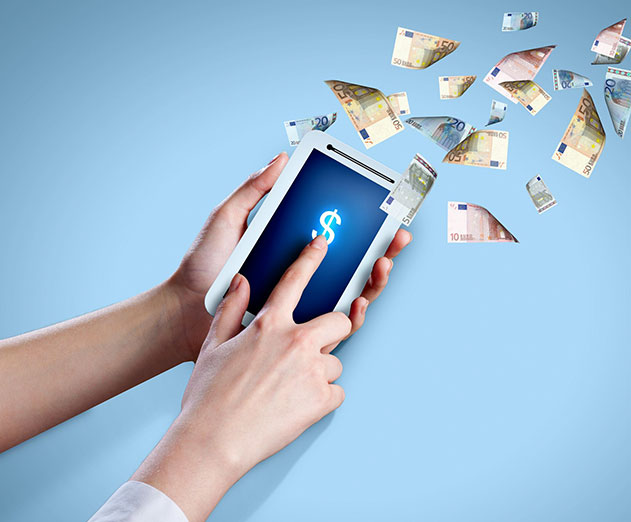 Freemium app model remains best option for developers
Thursday, October 19, 2017 by Christian Hargrave

More than 60% of app developers recommend a "freemium" model for monetizing a mobile app, according to a new survey. With the "freemium" model, an app is downloaded for free with the option of in-app purchases and upgrades, appealing to users' desire to test an app before buying it. The new survey findings come from Clutch, a research and reviews platform for business s...
---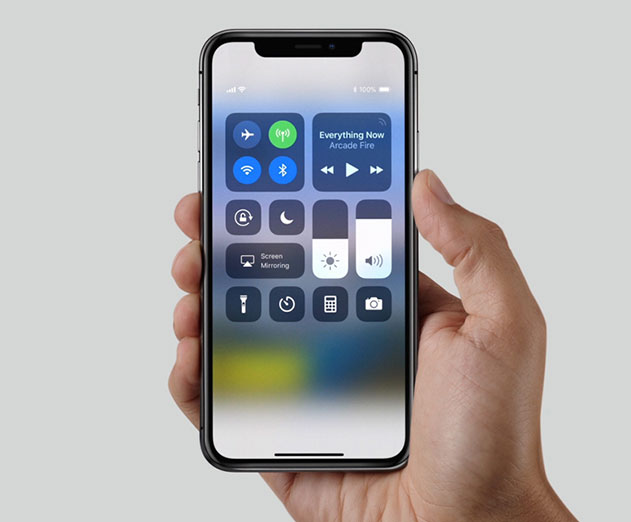 Creating apps for iPhone X with newly opened doors
Tuesday, October 17, 2017 by Evan Rosenbaum

Over the past ten years of new iPhones, Apple has introduced features - some with little fanfare and others as marquee parts of the new phones - which cause a seismic shift in user behavior. Shifts in user behavior create opportunities for app developers to create enduring brands and experiences.The Apps of TomorrowAn analysis of some of these features and the enduring ...
---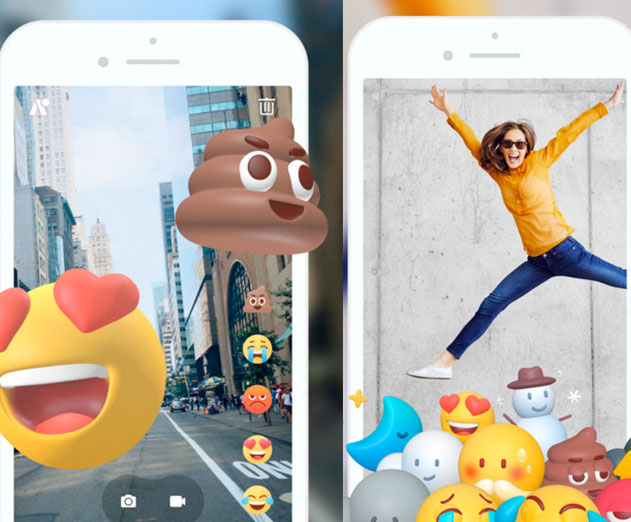 ARCam augmented reality App launched by Cheetah Mobile
Tuesday, October 03, 2017 by Richard Harris

Cheetah Mobile Inc. has announced their latest app, ARCam, which allows users to create a 3D moment by inserting augmented reality features into photos and videos. ARCam was built on Apple's ARKit introduced with iOS 11 and is available now for download at ARCam App Store."ARCam is a new, streamlined app that allows people to have more fun with their phone camera than e...
---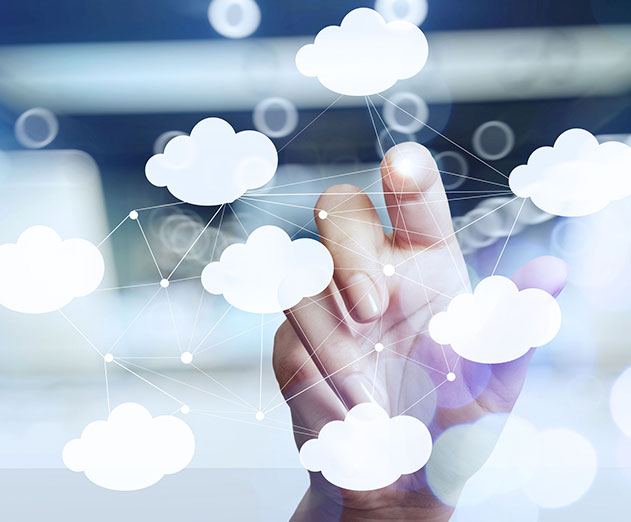 Bringing Node.js and Drupal together
Monday, October 02, 2017 by Richard Harris

Acquia has unveiled a new application service for Acquia Cloud that makes it easy for digital IT teams to build and run JavaScript alongside Drupal. Acquia Cloud now supports the use of Node.js in addition to Drupal. "Decoupled applications using JavaScript front ends are on the rise. They're making it possible to create experiences with responsive, elegant, applic...
---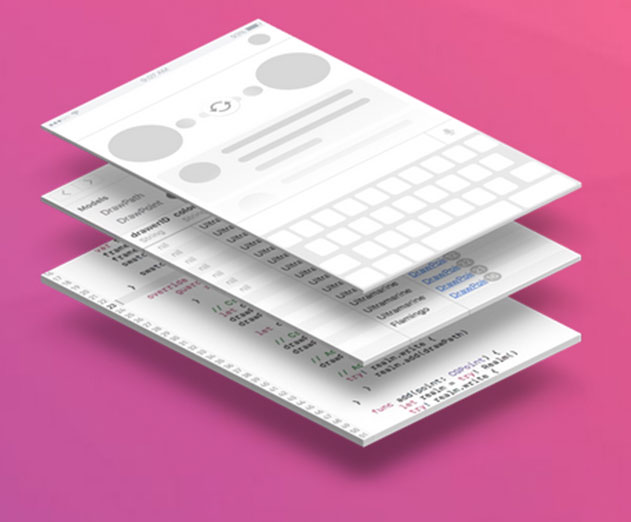 Realm receives investment for their mobile platform
Tuesday, September 26, 2017 by Richard Harris

Realm has announced a strategic investment from Ericsson Ventures, Khosla Ventures and Scale Venture Partners. In addition to the investment, Realm and Ericsson will work together to develop new types of cloud services to improve mobile applications and the network experience.The Realm Mobile Platform empowers organizations and developers to build mobile apps that offer...
---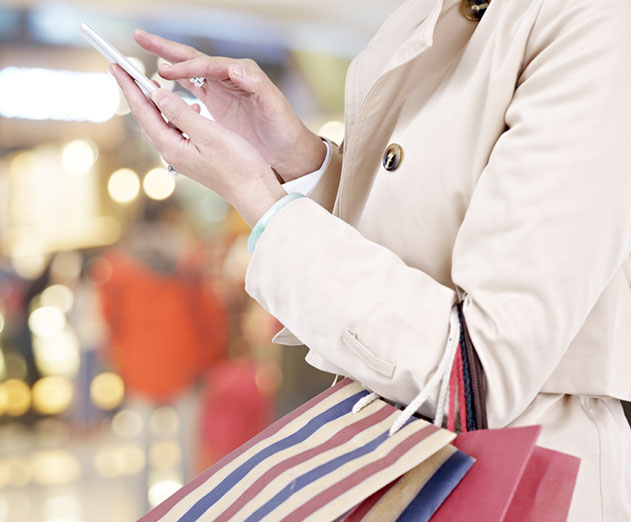 ShopAdvisor introduces version 3.0 of its API
Thursday, September 07, 2017 by Christian Hargrave

ShopAdvisor, Inc, has announced the general availability of Version 3.0 of the ShopAdvisor API. Version 3.0 is faster, more efficient, and more accurate at returning the information needed to power campaigns that provide each consumer with a personalized shopping experience on their smartphone. Brands use the API to power campaigns that engage the shopper intelligently ...
---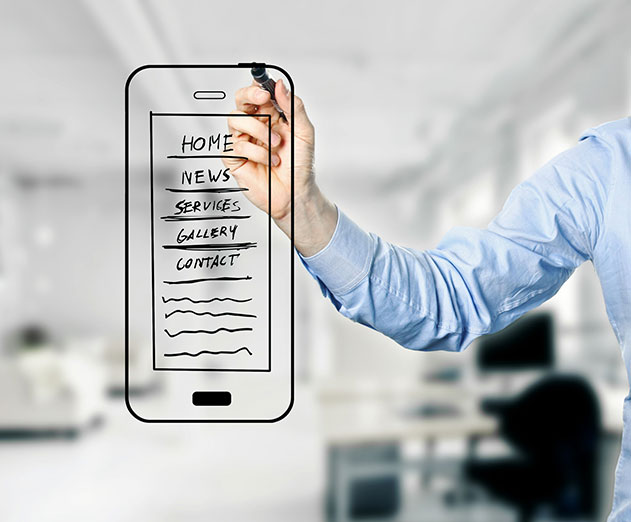 Providing in-app customer support help from Helpshift
Thursday, September 07, 2017 by Richard Harris

In today's hyper-competitive market, a developer must be sure to remove all potential friction points, which can irritate customers, or risk app extinction. Even the best of apps have seen this negative trend over a long period of time due directly to subjects like, customer support, scalability, and poor retention efforts.We had a chat with Abinash Tripathy, co-founder...
---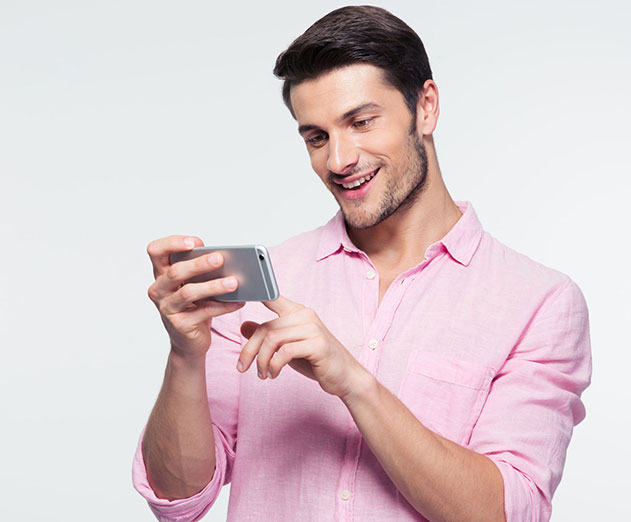 Make better apps to get enterprise users engaged
Wednesday, August 30, 2017 by Natalie Lambert

Think about all the big (and little) moments that can make or break your business. Like when managers are prioritizing their spending for the coming year. Or when sales reps are pitching to your biggest client. These moments of engagement are the vital times when employees need instant access to insights that will help them make smarter decisions and perform at the top ...
---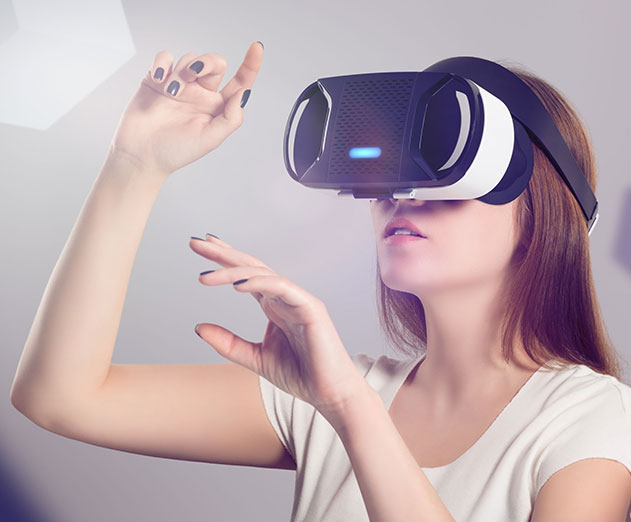 Immersv VR and Mobile 360 marketing firm nabs $10.5M in Series A
Wednesday, August 23, 2017 by Richard Harris

Immersv, an interactive advertising platform for Mobile 360 and Virtual Reality, has completed a $10.5 million Series A round of financing. The Series A financing builds on a year of significant product and market momentum for Immersv, which combines interactive 360 advertising with a programmatic real time bidding platform. The company has recently signed programmatic ...
---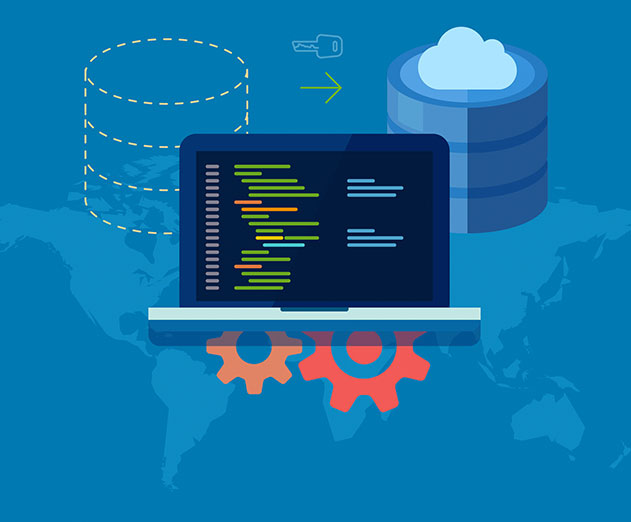 Application performance monitoring and cloud migration
Wednesday, August 23, 2017 by Nik Koutsoukos

The IT organization is becoming more and more strategic in helping companies reach their business goals. Companies are using technology as a means to not just expose new opportunities and tap into new markets but find ways to relate to their customer base and drive loyalty. As most of us are well aware, the primary choice for businesses today is to move as much of their...
---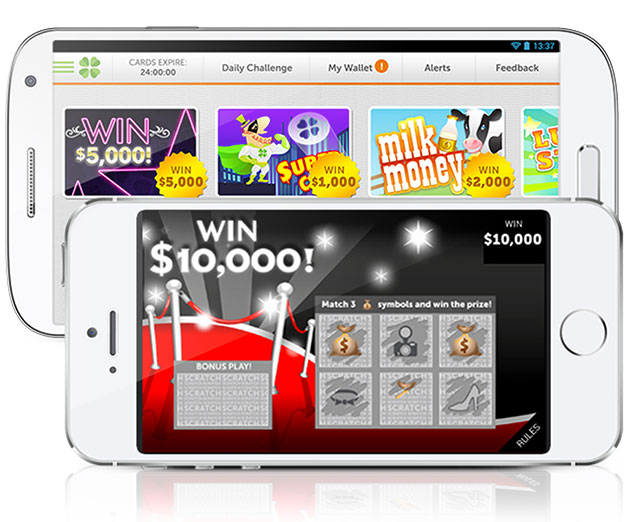 Lucktastic launches the Total Eclipse Showdown on their app
Friday, August 18, 2017 by Christian Hargrave

Lucktastic, a pure play, free app and entertainment destination that is reimagining winning experiences, rewards, and discovery has today announced an exciting new in-app event in honor of the upcoming solar eclipse. The "Total Eclipse Showdown" event starts Friday, August 18th and will run until the end of the eclipse. The 'Showdown" culminates with a dramatic Facebook...
---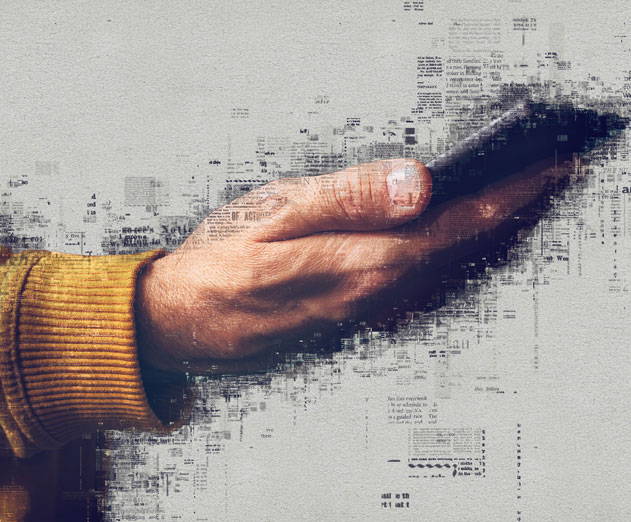 Apps with subscriptions should read this report about pricing
Thursday, August 17, 2017 by Richard Harris

Liftoff, a mobile app marketing and retargeting company, has released a report dedicated entirely to trends around subscription apps. The surprising data shows that setting subscription costs too low might actually lose otherwise-loyal app users. Additionally, the report looks into which price group converts users fastest, and highlights untapped potential in the male s...
---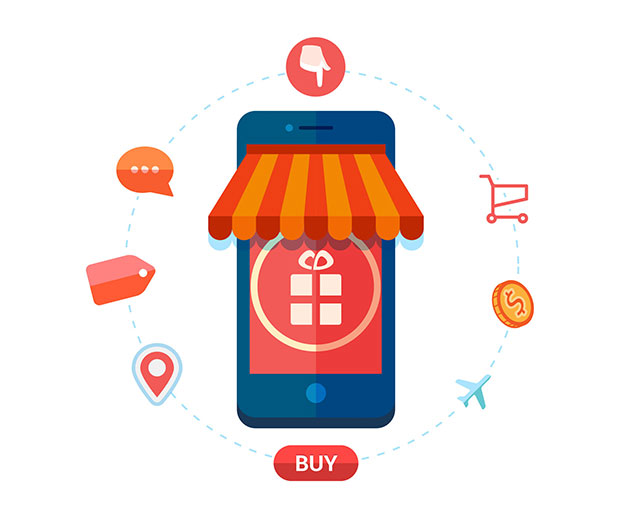 A guide to monetizing apps using mobile native advertising
Thursday, August 17, 2017 by Ashwin Shekhar

The pace of innovation in mobile advertising has never been greater. While we have seen significant gains over the last few years, today, the industry is benefiting from the convergence of three areas - native ads, programmatic buying and enhanced targeting. This powerful fusion is essential to ensure a future in mobile advertising which provides users with a relevant a...
---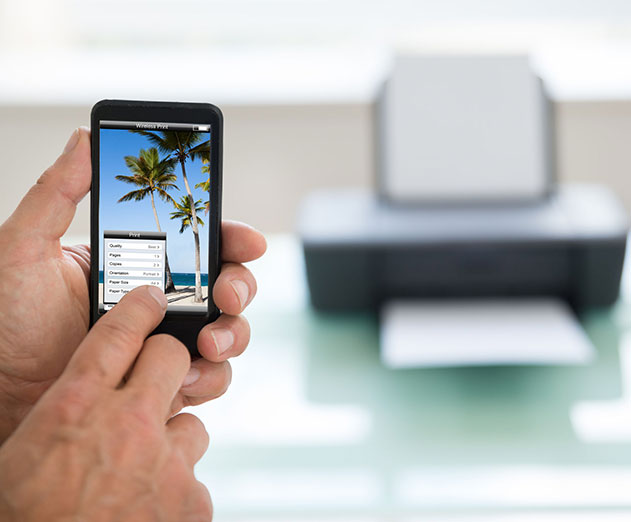 The mobile printing six best practices for developers
Monday, August 14, 2017 by Patrick Chen

When creating apps, a developer works hard to ensure optimal functionality and a great user experience - so it's critical that an app is truly the best it can be for its audience. These days, ensuring functionality and engagement means adding mobile print to an app. Mobile printing is an unmet need in many apps: According to an InfoTrends study, 95 percent of consumers ...
---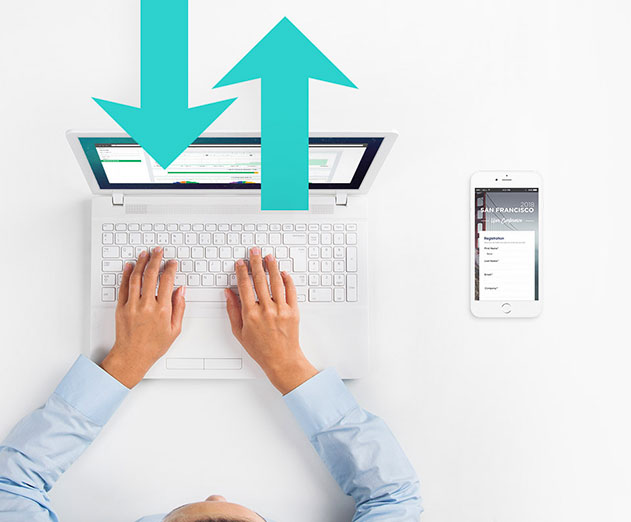 How event automation is helping equip marketers to convert
Friday, August 11, 2017 by Richard Harris

A new survey from Certain, a provider of enterprise event automation, reveals that despite technology advances, many marketers still struggle to capitalize on leads generated following in-person events. Events continue to be rated the number one most effective B2B marketing tactic because of their high returns. However, data from Certain's survey (pulled from over 150 m...
---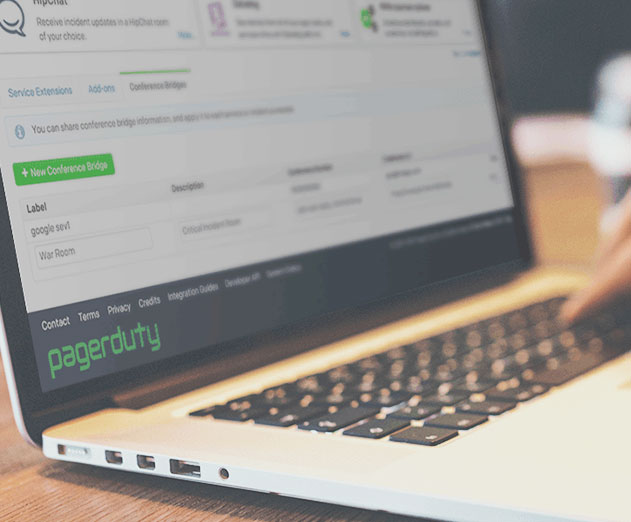 PagerDuty expands into APAC regions along with new Australia IT report
Tuesday, August 01, 2017 by Christian Hargrave

PagerDuty, a provider of digital operations management, has announced the launch of its local team in Sydney, Australia. The global expansion will help the company further grow its presence in the Asia-Pacific region and address the increasing need for digital operations management software. The company also announced the appointment of David Wall, former head of APAC s...
---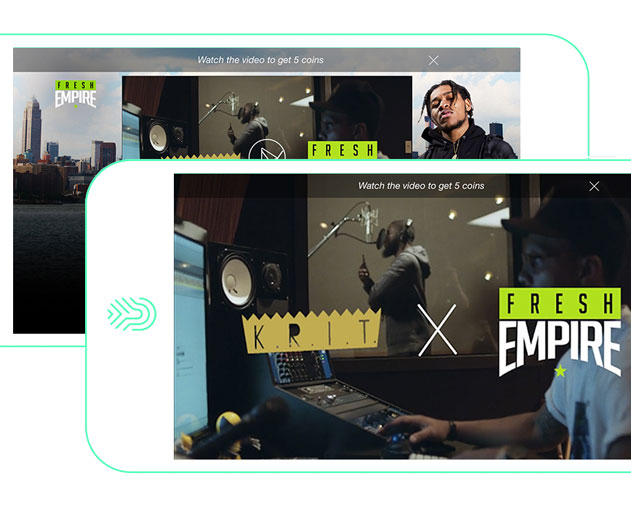 Mobile rewarded ads help increase IAP spends shows study
Tuesday, August 01, 2017 by Richard Harris

Rewarded videos inside games and apps can be a double edge sword. Give "something" to a user for watching a video is a gamble because it's hard to decipher how users will react. It's an obvious thought to wonder if rewarded ads take revenue away from In-App Purchases (IAPs). But new data out today from Tapjoy shows that rewarded ads actually help increase IAP ...
---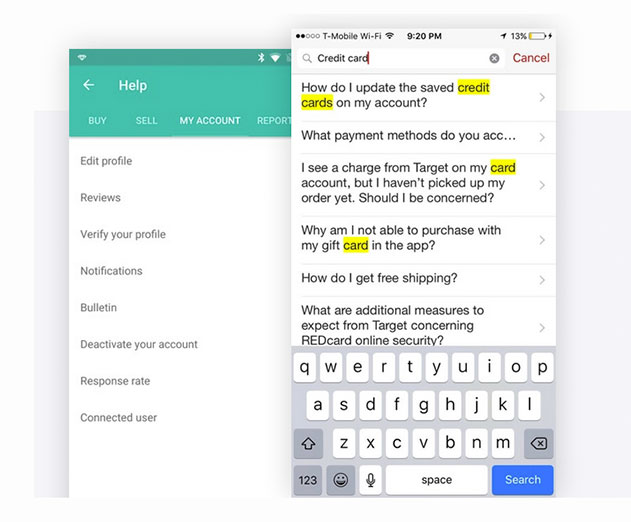 Helpshift helping top grossing apps with their customer support
Monday, July 31, 2017 by Christian Hargrave

Helpshift, the company providing customer support through enterprise-level, in-app customer experiences, has announced that its customer support platform is used by 34 of the top 100 grossing gaming apps, including five of the top 20, as ranked on Apptopia, a provider of mobile app intelligence."Gaming apps that provide more sophisticated in-app support are more likely ...
---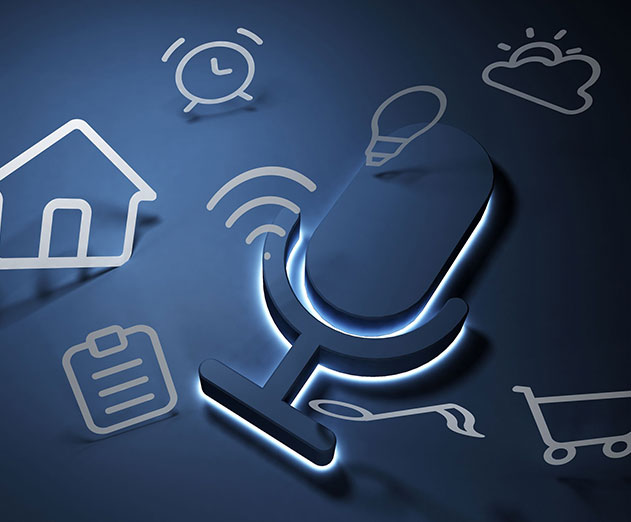 How developers can break the IoT language barrier
Saturday, July 29, 2017 by Richard Harris

Relationships aren't successful when only one person is talking. A true relationship is a real, two-way conversation with both people initiating informal interactions. However, to get to a level of informality, you need context. Now imagine this relationship with your technology. When your basement floods, the home owner is alerted about the flood by a connected device,...
---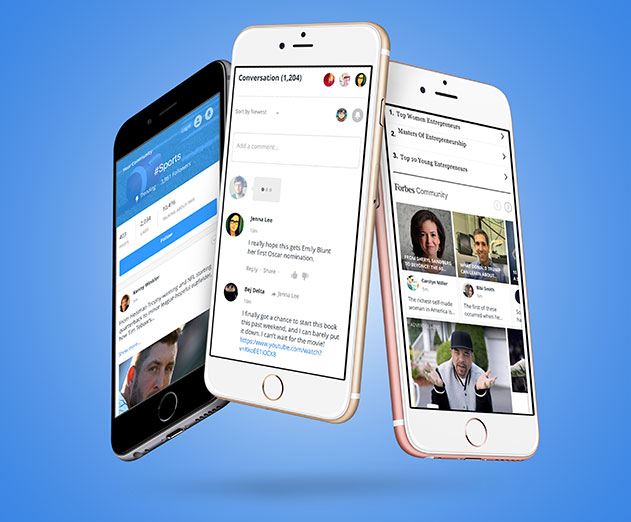 This native SDK helps you boost your mobile audience
Saturday, July 22, 2017 by Richard Harris

Spot.IM, a technology startup that builds global communities around the web, has announced the launch of its native Software Development Kit (SDK), enabling publishers of all sizes to significantly boost audience engagement, drive traffic, and earn meaningful revenue across mobile apps. By making Spot.IM's community solutions available to the public in a native SDK, iOS...
---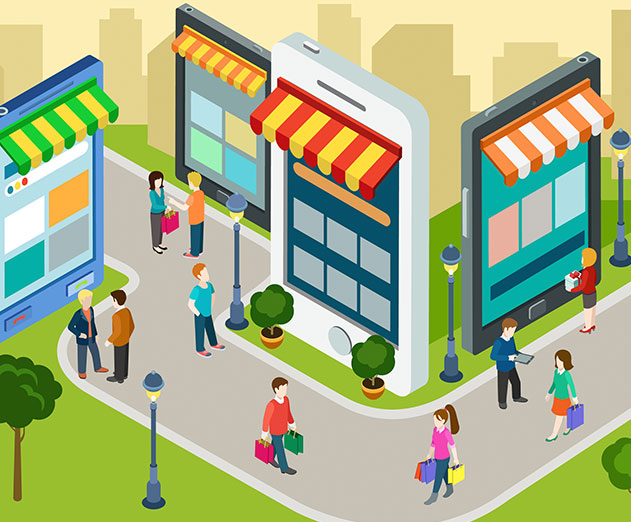 Why Texas Humor selected the Shopgate mobile commerce platform
Thursday, July 20, 2017 by Richard Harris

Shopgate has announced Texas Humor, a clothing brand that emphasizes Texas pride, selected their mobile commerce platform solution to develop an enhanced mobile shopping application for its customer base. The mobile app allows Texas Humor to further connect with customers through advanced features including push notifications, abandoned cart reminders and exclusive mobi...
---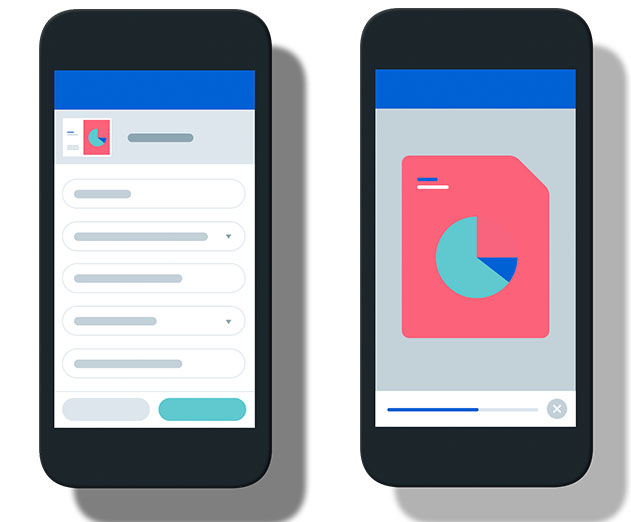 Box Elements for developers powers content experiences in their apps
Friday, July 14, 2017 by Richard Harris

Box, Inc., a cloud content management company, has introduced Box Elements, a new set of tools for businesses of all sizes to bring their content experience into any application built with their Platform. The first set of tools, UI Elements, is generally available and includes four pre-built, customizable components of their user interface. The company also announced th...
---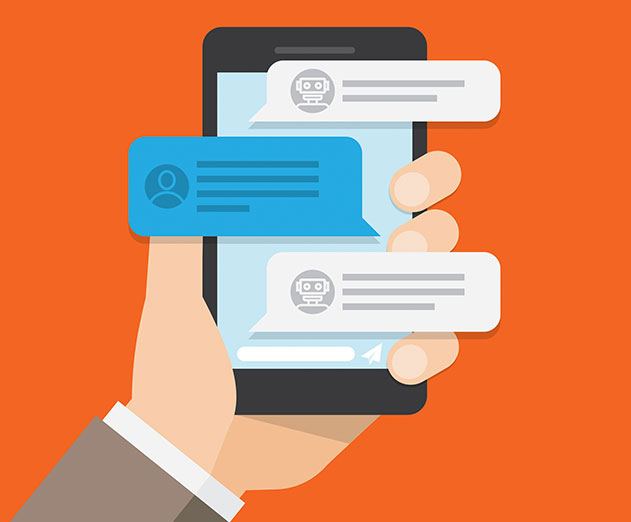 Bottr.me aims to simplify the way we work with personal AI bots
Thursday, July 13, 2017 by Christian Hargrave

Bottr.me, a chat bot creation tool, has received backing from 500 Startups, Purvi Capital, Google MD Rajan Anandan and Abhishek Gupta from TLabs. Launched in private beta earlier this year as a way to create one's very own smart AI based virtual avatar, this startup wants to fundamentally change the way we create and consume information and services online. B...
---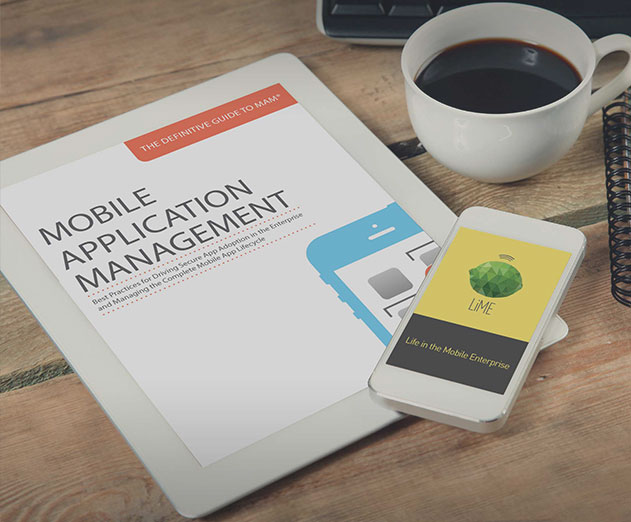 Apperian announces new security capabilities
Monday, July 03, 2017 by Richard Harris

Apperian, an Arxan company and provider of mobile application management (MAM) and security solutions, has announced several platform enhancements, which increase the security of enterprise mobile app data. These updates take advantage of native device capabilities, multiple industry protocols and additional password controls, to provide a solution for distributing secu...
---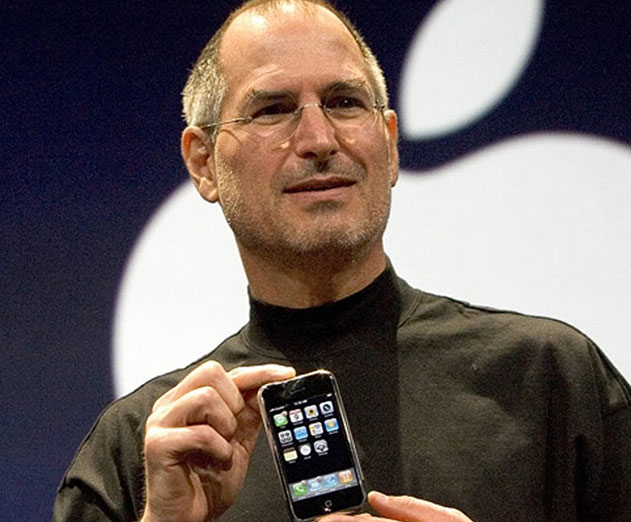 10 years after the iPhone launch here is how people feel now
Thursday, June 29, 2017 by Richard Harris

To coincide with the 10th anniversary of the launch of iPhone, Axway has published results from a survey that examines the role that smartphones play in enhancing consumer lives with improved services and experiences, and how consumers would like to see the smartphone evolve in future. The survey of 1,200 U.S. consumers found that consumers value data security and priva...
---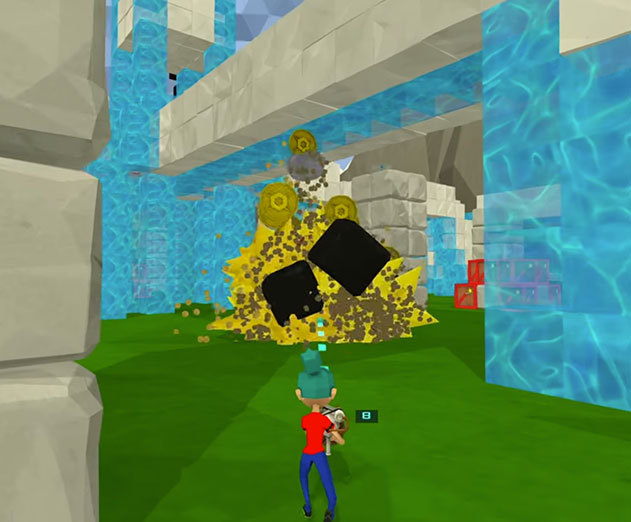 Multiplayer arena and game builder released by uGen World
Wednesday, June 28, 2017 by Richard Harris

uGen World, an indie game studio, has announced the launch of a cross-platform virtual playground for gamers to build, share, and play called Q.U.I.R.K.. Q.U.I.R.K. (Quantum Universe Interaction and Replication Kit) is directed by user feedback and fueled by user-generated content so players can enjoy an ever-changing selection of fun and innovative games. Q.U.I.R.K. al...
---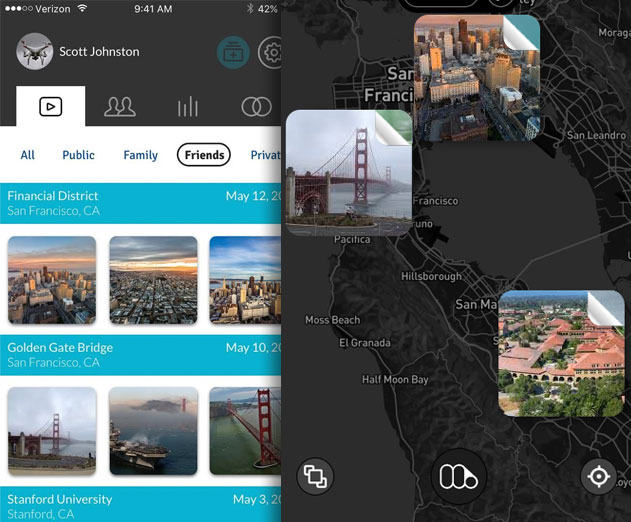 Memery launches a new drone video app called Dragonfly
Tuesday, June 27, 2017 by Richard Harris

Memery a provider of location based video apps, announces the launch of Dragonfly, a complete solution for drone video. While the company has also added Darren Liccardo, former DJI executive and drone technology expert, to its advisory board. Available now on the App Store the launch kicks off the Try Dragonfly in July promotional event. For the next month Dra...
---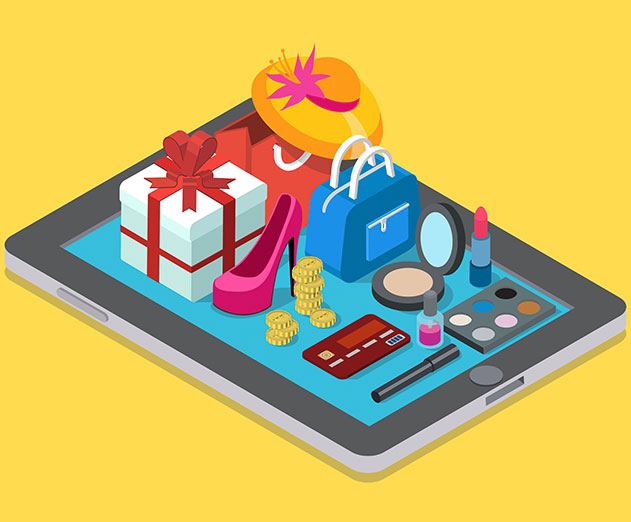 The best month to acquire users is in September finds new report
Wednesday, June 21, 2017 by Christian Hargrave

Liftoff, a mobile app marketing and retargeting company, has released a new report providing surprising insight into behaviors and trends in the rapidly growing world of mobile shopping. The data reveals the best month to acquire users is in September, ahead of the holiday shopping frenzy, and also examines geographical differences in mobile user engagement between Nort...
---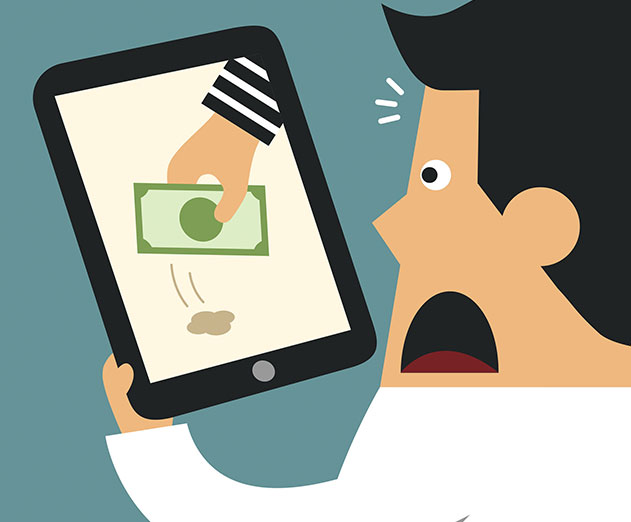 The mobile ad fraud pandemic and what developers should know
Tuesday, June 13, 2017 by Galia Reichenstein

Mobile ad fraud is a big concern in the mobile space. Unfortunately, we have seen this before in ad tech - players looking to make a quick buck by following revenue via monetizing it in an illegal way. Mobile ad fraud has created a dark ripple in the space, resulting in a lot of mistrust. The challenge is that fraud is widespread, and fraudsters are getting more and mor...
---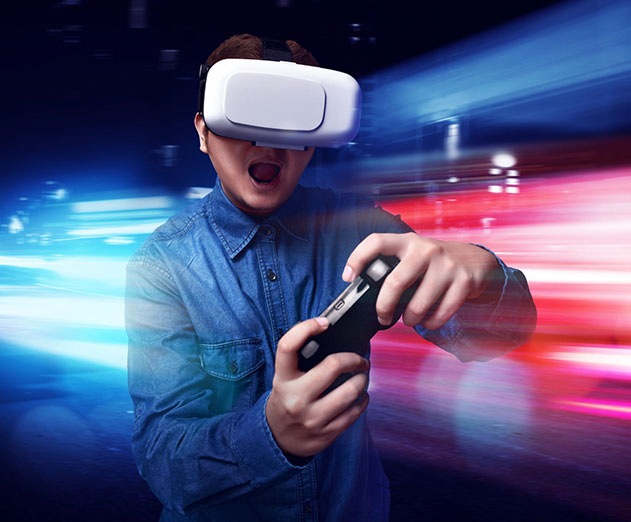 Why you should make your gameplay fast (or game over!)
Monday, June 12, 2017 by Shlomi Gian

Countless mobile game publishers have tried to formulate the winning recipe for successful mobile games. Some of them seem universal and straightforward, while others are controversial or genre-specific. Not surprisingly, the indisputable ingredient that is both fundamental and critical to a mobile game's success is simply performance. It affects every stage and each co...
---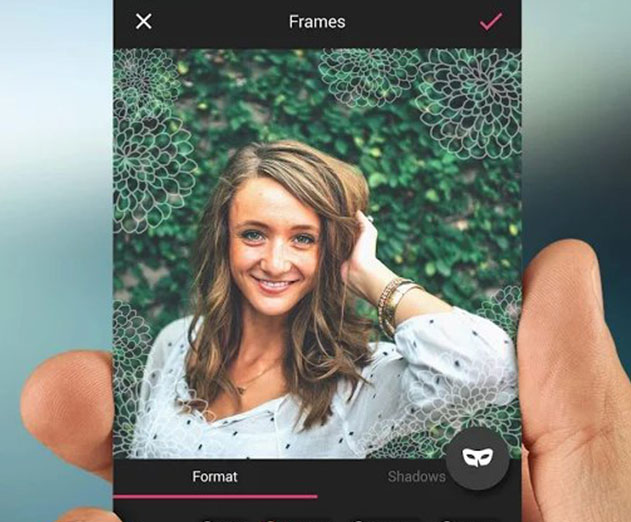 PacketZoom speeds up Photofy app by nearly 2x
Friday, June 09, 2017 by Michael Haynes

Performance is a crucial contributor to a dependable mobile app user experience. While stunning visuals attract customers by making a great first impression, a long-lasting relationship depends on the quality of each encounter, which is heavily influenced by how an app performs. According to Compuware research, most consumers expect mobile apps to launch within two seco...
---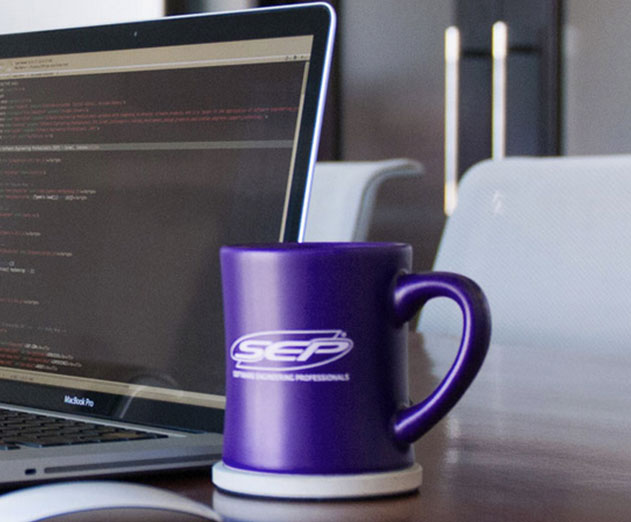 SEP has acquired CardBoard
Tuesday, May 30, 2017 by Christian Hargrave

Carmel-based software product design and development company, Software Engineering Professionals (SEP), has acquired CardBoard, a collaborative design and story mapping tool. The product was previously owned by DevJam, a Minneapolis-based product development company that pragmatically uses agile/lean methods to their customers and clients advantage. The acquisition will...
---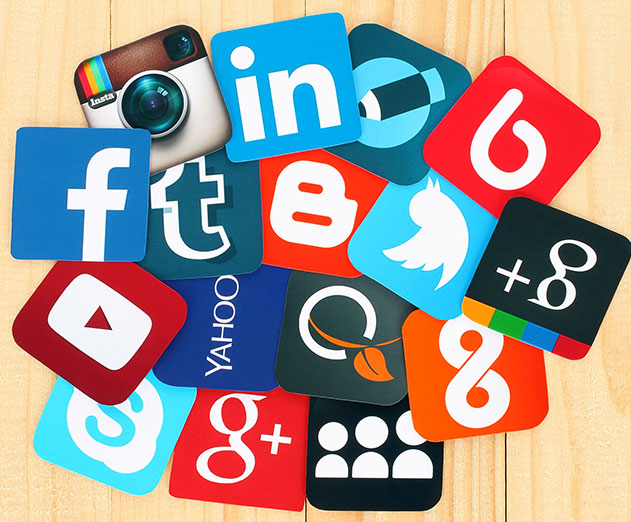 Mavin says that social media is an untapped user engagement tool
Friday, May 26, 2017 by Richard Harris

In the race to engage and retain consumers, the app industry continues to lag behind social media, where trending topics and memes continue to win mind share for brands. Today, that changes with the launch of Mavin Motion, the only end-to-end platform enabling apps to capitalize on events and trends as they happen to better engage their audiences over the long-term. Alo...
---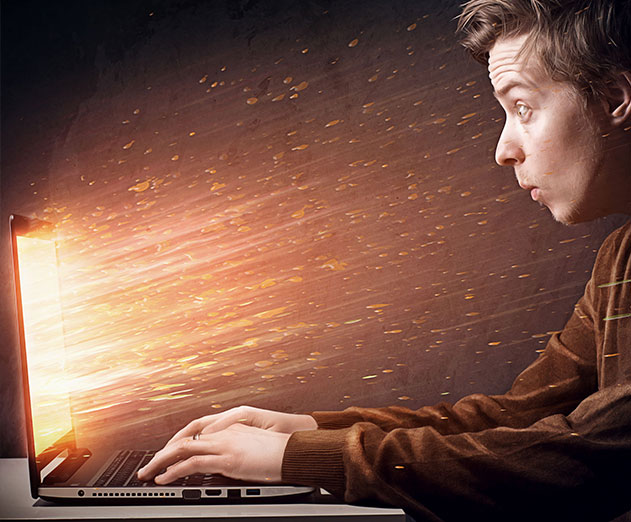 How app developers are failing in user engagement
Thursday, May 18, 2017 by Paul Brody

Editors note: Paul Brody is the Chief Product Officer at CleverTapIn the app world, do or die comes down to how well you engage your users, and if abysmal click-throughs and open rates are any indication, most apps aren't doing that very well. But it's not the fault of the product developers, nor is it an issue with the marketing department. It's how the two work, or to...
---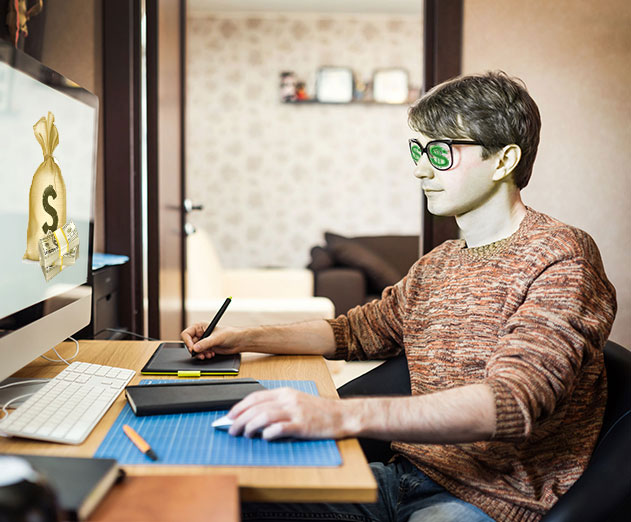 How to earn more revenue from your Android apps
Wednesday, May 03, 2017 by Claudia Dreier-Poepperl

When you hear that Android app revenues are set to top iOS revenue in 2017 and that global app revenue is also set to reach $102 billion by 2020, you can be forgiven for thinking that everyone in the app economy is smiling to the bank. However, according to Vision Mobile, 64 per cent of Android app developers are operating under a 'poverty threshold' of $500 per month i...
---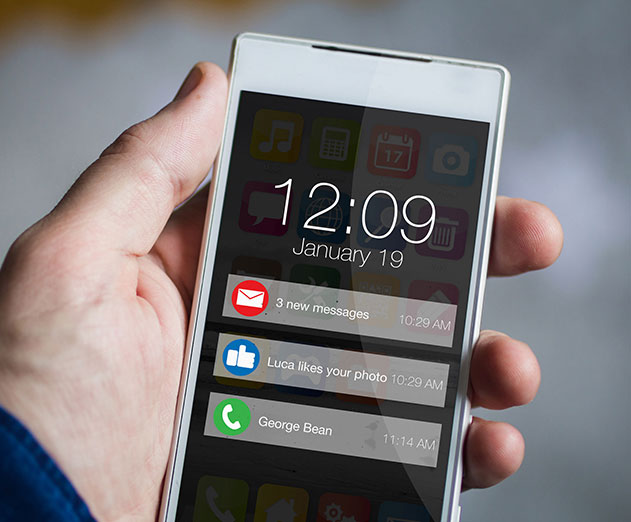 Insights on push alert frequency to improve new app user retention
Monday, March 27, 2017 by Michael Haynes

Mobile growth company Urban Airship detailed industry findings from its mobile app retention study, spanning new users' first 90-days of app usage within retail, media, sports & recreation and utility/productivity. By analyzing the frequency of messaging users received and their corresponding retention rates, Urban Airship provides a deeper understanding that dispel...
---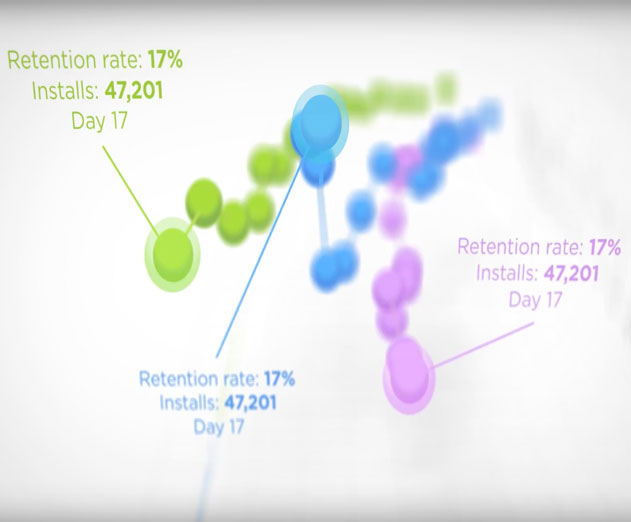 Repealing and replacing excel for marketers with AppsFlyer's new Pivot
Monday, March 27, 2017 by Richard Harris

Match Group (the world's leading provider of dating products, with over 45 brands including Match, OkCupid, Tinder and more) found that they were wasting lots of marketing team time trying to align front-end and back-end data to make spend optimization decisions for their app marketing campaigns. They approached AppsFlyer to develop a tool to he...
---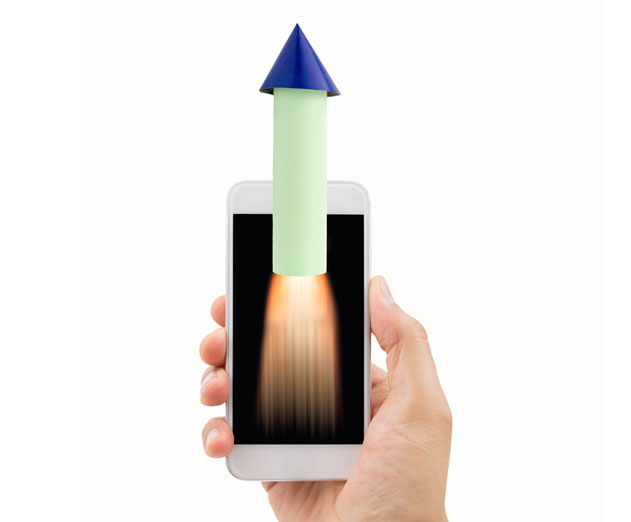 Upwork taps PacketZoom to speed up content delivery
Thursday, March 16, 2017 by Christian Hargrave

Upwork (formerly Elance-oDesk) a global freelancing platform recently selected PacketZoom to enhance their existing Web CDN and speed up its dynamic content and API calls. Upwork has more than 12 million registered freelancers internationally with many of them leveraging the mobile app to lookup for projects when on the go."Upwork mobile apps were built to allow our com...
---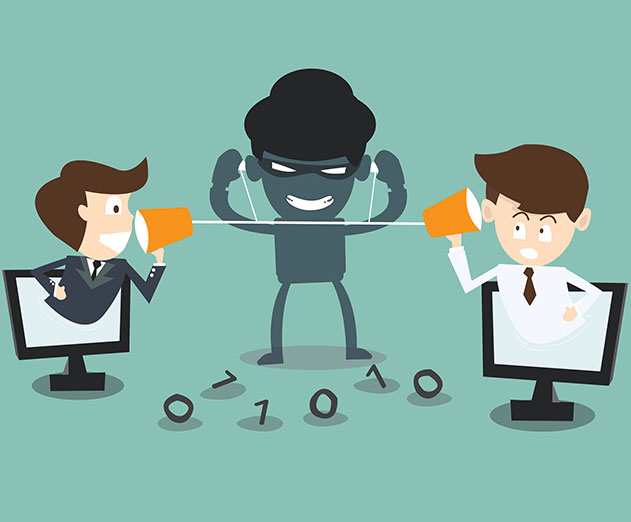 Wait, the CIA can comprimise my iPhone or Android?
Tuesday, March 14, 2017 by Christian Hargrave

In the largest leak of C.I.A. documents, Wikileaks disclosed the tools that C.I.A. uses to hack computers, phones and smart TVs around the world. The C.I.A.'s ability to compromise Apple and Android smartphones is especially troubling, since spies can access private information through these devices, including photos, emails, texts and videos. Further, a program ca...
---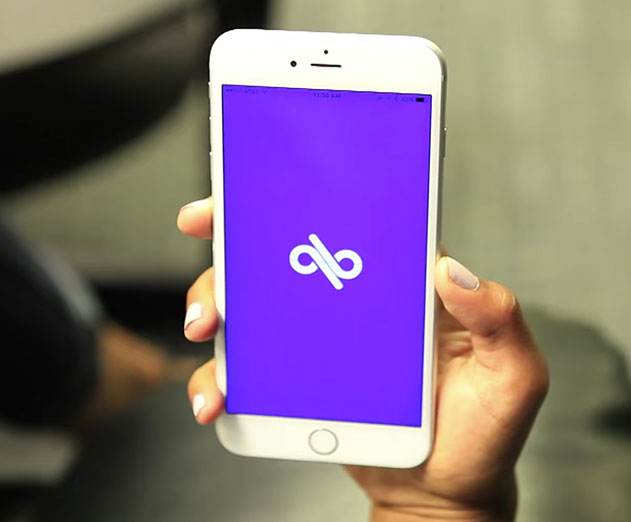 KiwiTech announces a partnership with Blingby
Friday, March 10, 2017 by Richard Harris

Imagine watching a YouTube video and moving your cursor above a person's jacket. From that simple action, a drop-down appears with information on the jacket, through which a user can click through to purchase. Or what if PM Justin Trudeau is giving a presentation in front of the 4 Seasons in Montreal, move your cursor to the hotel and information on room rentals, ...
---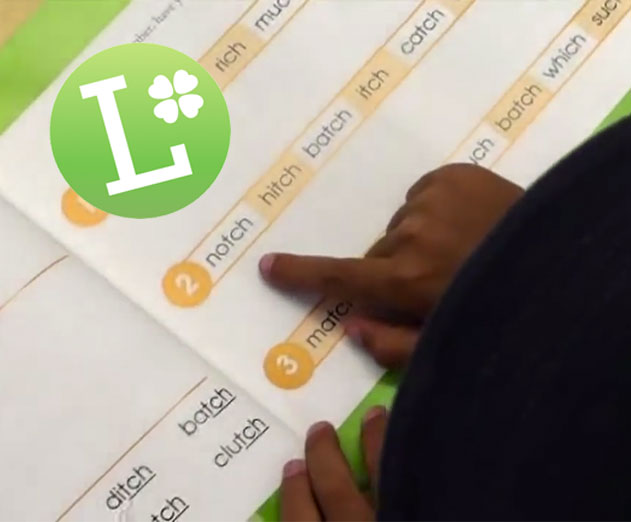 Lucktastic helps Hooked On Phonics with user engagement
Tuesday, March 07, 2017 by Michael Haynes

Hooked on Phonics believes that reading is the gateway to all learning and they focus on nurturing that thirst for knowledge with products that are fun, effective, and easy to use. That's why they've brought together a dedicated team of parents, leading educators, interactive designers, writers, and artists. Through collaboration, research, and testing, they continually...
---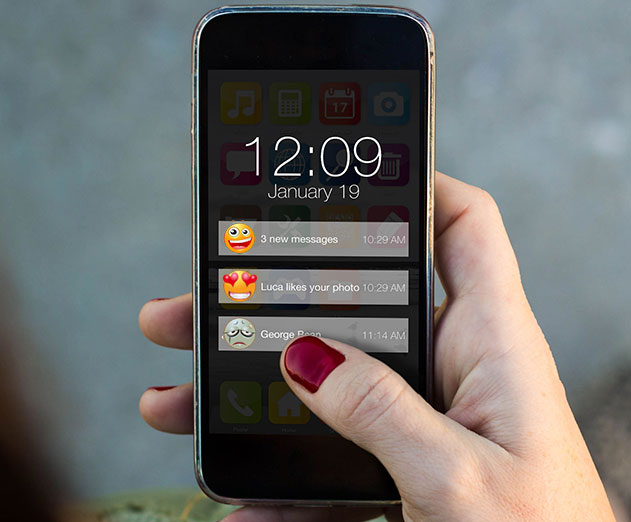 Increase user engagement with emojis inside push alerts
Tuesday, February 28, 2017 by Richard Harris

Leanplum has announced a new Mobile Marketing Trends report that confirms the effectiveness of emoji push notifications in mobile communications. This growth is driven by consumer love for emojis and the emotions they evoke, and it is clear from the data - provided by Leanplum and App Annie - that emojis are more likely to influence conversions. The report provides a bl...
---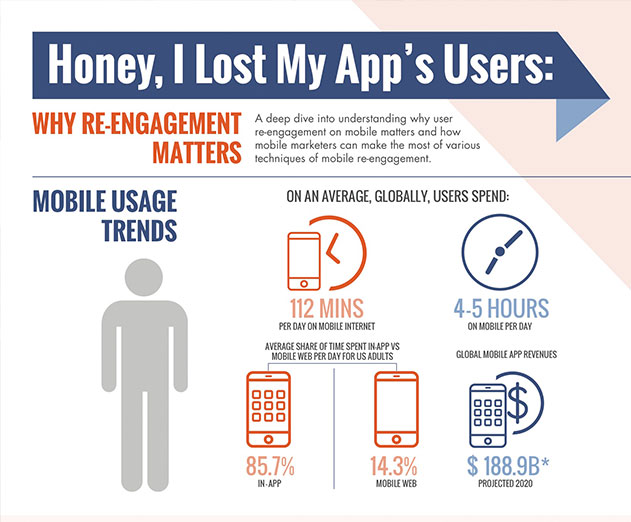 Strategies for mobile app re-engagement
Wednesday, February 22, 2017 by Christian Hargrave

AppLift has released an all new infographic to help app developers understand how they can jump on the second wind of re-engagement of their former users. It also goes on to give information on techniques as to rope people back in and insights into keeping current customers in your app. Installs neither necessarily reflect the success of an app, nor do they guide user e...
---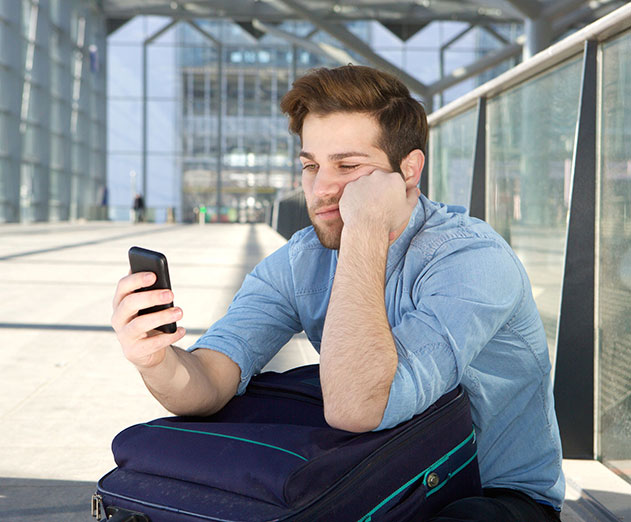 OneRun platform now includes app re-engagement
Tuesday, February 21, 2017 by Richard Harris

YouAppi has announced it has expanded its OneRun Platform to now include Re-engagement. According to data from YouAppi's initial re-engagement campaigns, between 20-40% of inactive users re-engaged with their apps, which is greater than standard industry re-engagement rates. Most apps lose a majority of their users on the day they are installed. That's why YouAppi'...
---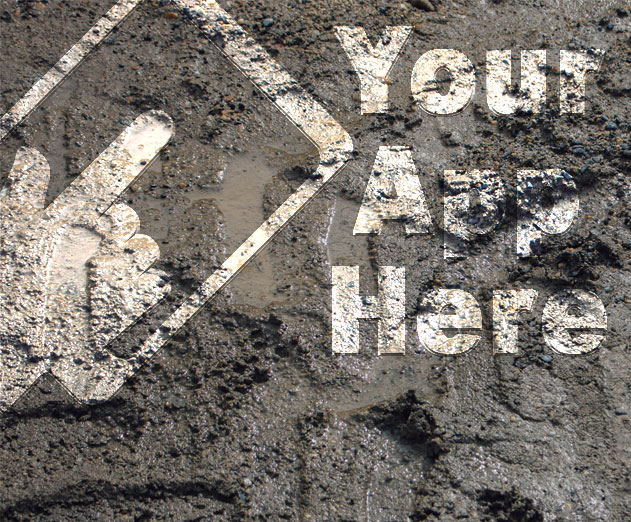 Overcoming the app marketing sticking point
Monday, February 06, 2017 by Richard Harris

Driving installs is undoubtedly an important metric for any company to track. However success goes beyond just the download. In fact, more than two-thirds of users delete an app within one week of downloading it. Because of this, app developers are tasked with keeping users loyal and engaged over the long-term, which is not guaranteed by the single action of an install....
---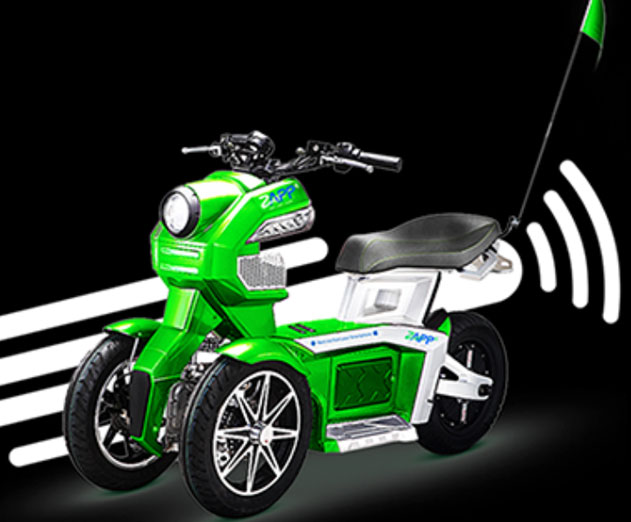 MobileBridge and Zapp RideShare team up to change the way people commute
Friday, January 20, 2017 by Richard Harris

Innovative electric ride share company climbs aboard leading mobile engagement platform to power advanced customer engagement via mobile channel. Zapp's company mission is to change the way people commute around cities, college campuses and tourist areas while reducing carbon emissions with economical, low speed, electric rental vehicles. Zapp RideShare currently rents ...
---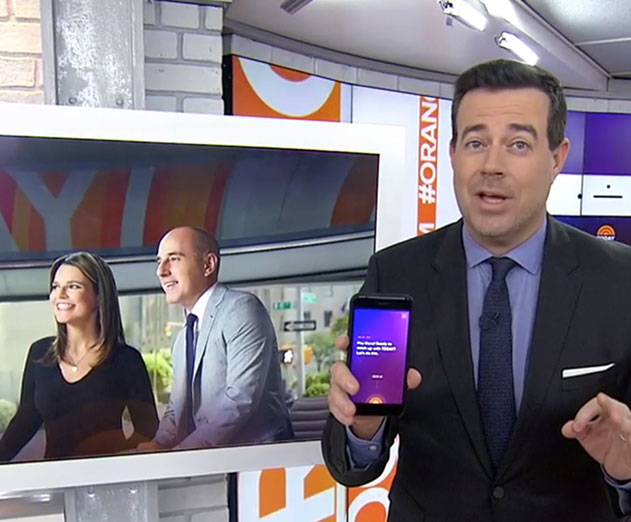 The NBC TODAY show app makeover from Objective-C to Swift
Tuesday, January 10, 2017 by Richard Harris

The TODAY show has created a sleek new mobile app to share a mix of the best moments from the good old days, to those fresh off-the-press stories. They have covered everything from the fall of the Berlin Wall, to the inauguration of every president since Harry Truman. And now, the show TODAY show team wants to share all of those historical memories with its vie...
---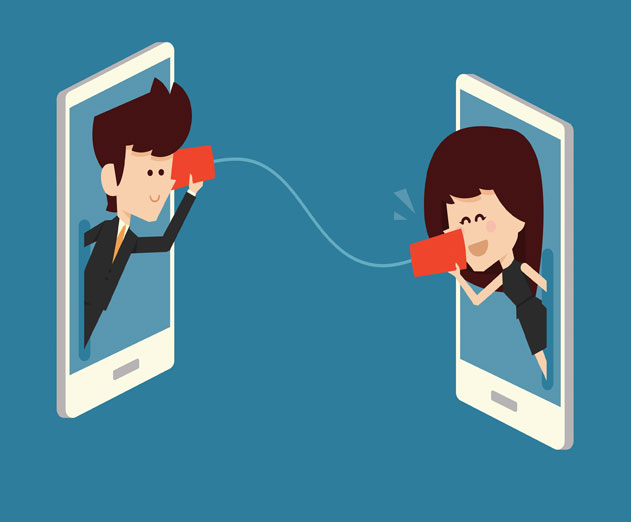 Being smart about competitor mobile ads could increase your eCPM
Monday, January 09, 2017 by Jan Pollack

You've worked hard to build a cool app with great user engagement, and a market for yourself, but you don't want someone else's poor ad or competitive call to action to mess that up, right? This concern causes some developers to keep advertising blacklist settings on auto-pilot, or avoid ads from competitors altogether, but that's a mistake - the odds a...
---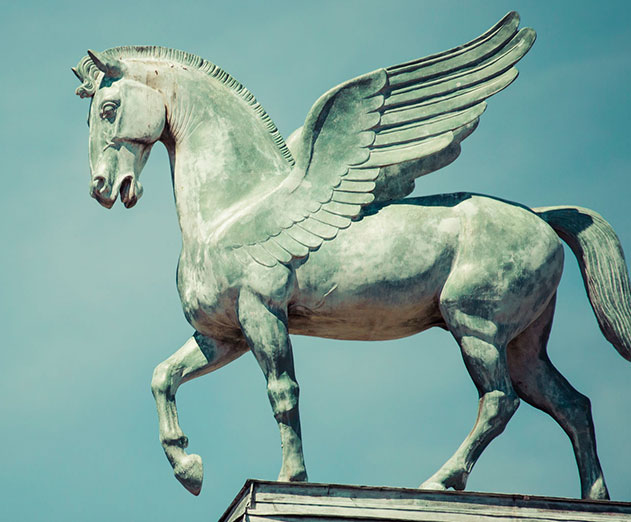 Pegasus Network Inc launches WeShare WiFi SDK
Wednesday, December 21, 2016 by Richard Harris

As advertising space becomes more and more saturated with content, a glaring problem emerges from the success. User's are becoming more and more inundated with streams of traditional advertising causing them to become increasingly desensitized to the messages being conveyed. This drop in interactivity can cause a drag on user acquisition costs and retention rates in the...
---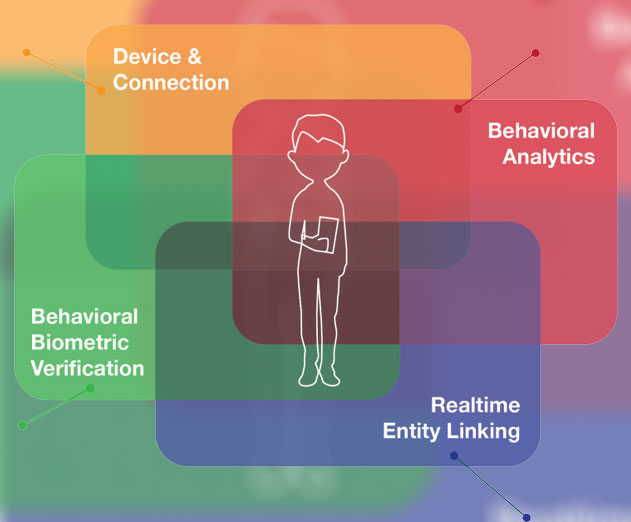 What's so tricky about Android security anyway?
Monday, December 12, 2016 by Don Duncan

Android authentication can be a tricky business because it can help identify the user, but it can also open the door to hackers at the same time. It all comes down to the device administrator access which comes with a lot of benefits like. Device administrator access provides complete device management access rights that include creating and managing poli...
---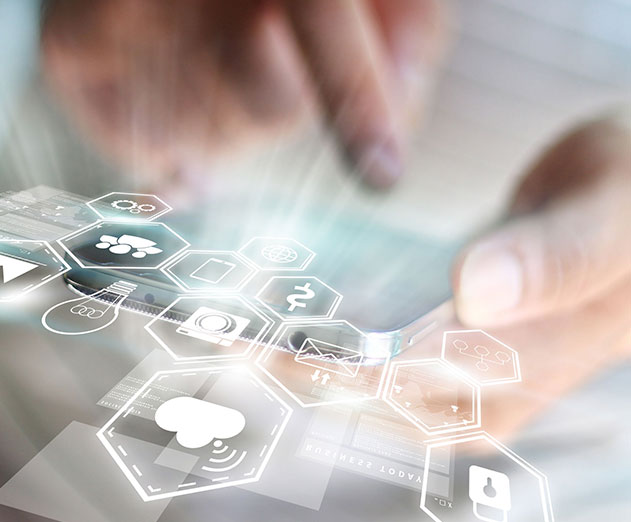 From installs to value: three trends in the age of app marketing
Thursday, October 20, 2016 by Brendon Kraham

Mobile apps are ubiquitous. We live in a world where there are over four million apps to choose from and where attention spans are shorter than ever before. As a result, it is becoming increasingly more important for marketers to understand the critical moments of engagement that are happening in the palms of users' hands.Over the past decade, app developers banked on t...
---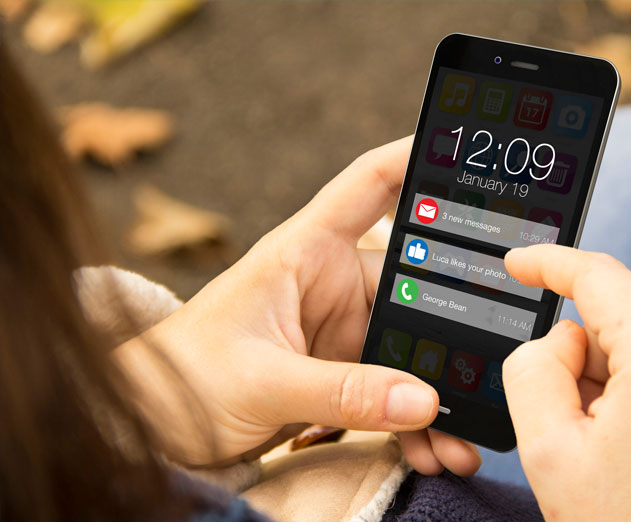 7 Facts About Push Alerts That Will Help You Not Be Annoying
Thursday, September 29, 2016 by Richard Harris

Push notifications are like stepping into the same space as your user, wherever they may be: at any moment you can reach out and tap them on the shoulder. But just as in real life, a notification risks interrupting or annoying users if not done right. Every misstep reduces open rates, and in turn, retention and engagement. Notifications, in short, are both a powerf...
---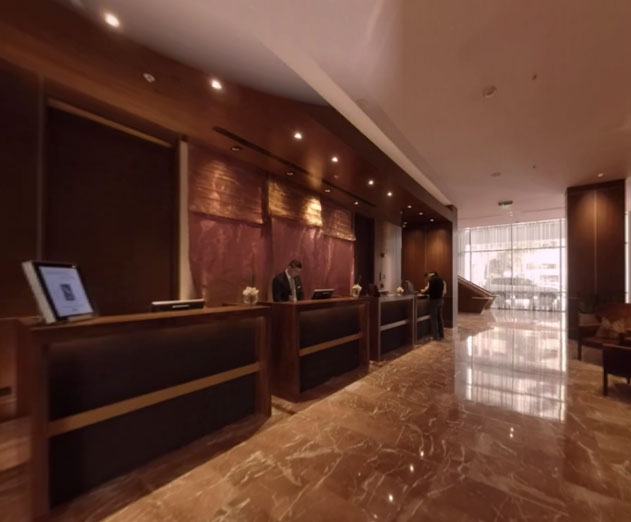 DashBid Launches Multi-platform 360-Degree Video Ad Unit for VR
Tuesday, September 27, 2016 by Richard Harris

DashBid has released DashBid360, the first 360-degree video ad unit that runs on almost all platforms and screens.DashBid360 ads provide immersive, interactive video experiences. Users simply move their mobile device or mouse to view the advertising from every angle.Sales of virtual reality equipment are forecasted to top $1 billion this year and reach $21 billion...
---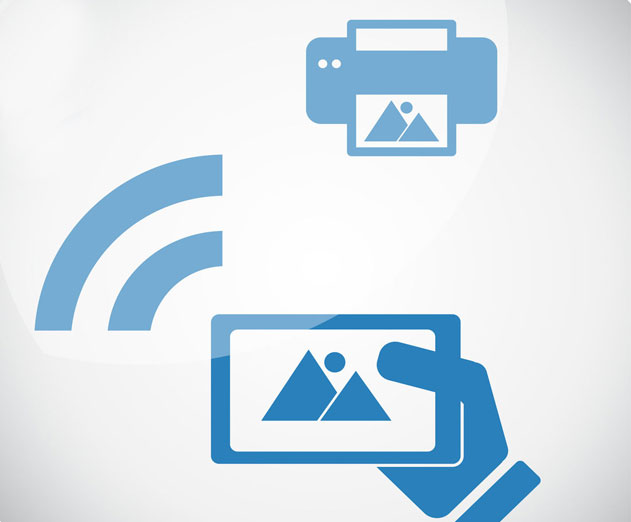 In-App Print Capabilities: What it Means and Why It Matters
Friday, September 23, 2016 by Steve Kim

The realm of mobile development has come a long way, and it's only getting better – just ask Gordon Moore.Moore, one of the founders of Intel Corporation, came up with an eponymous rule of thumb in 1965 called Moore's Law. App developers are all familiar with this simple rule – if not by name, then by understanding; its basic tenet has driven the computer industry for 5...
---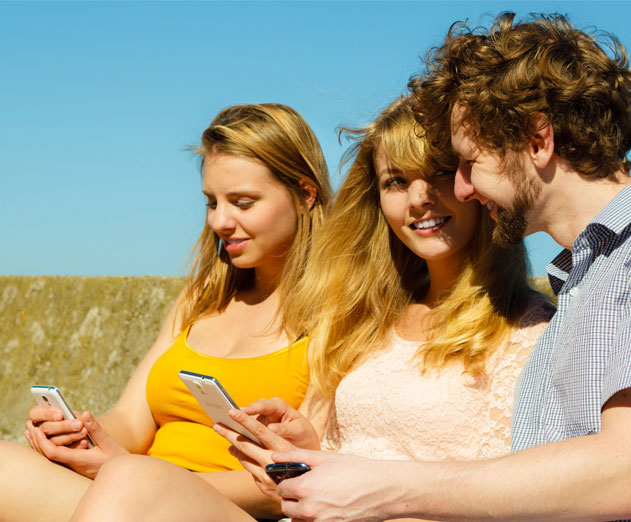 Top 100 Apps Continue to See High User Engagement According Report
Sunday, August 28, 2016 by Stuart Parkerson

Opera Mediaworks had released its latest quarterly mobile marketing report - Mobile First Insights (MFI) - which for the Q2 focused on the growth of brand performance including direct response tactics for Fortune 1000 brands. The findings in the report are derived from app usage statistics on the Opera Mediaworks platform.From a user standpoint, the report shows a nearl...
---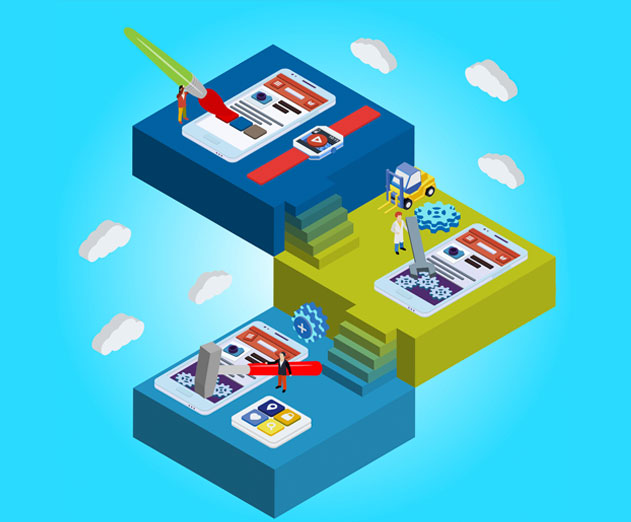 How Will Pokemon Go Change the Way Developers Build Apps
Tuesday, August 23, 2016 by Richard Harris

Guest Submission by TJ VanToll, developer advocate for Progress It seems like everyone is playing Pokémon Go, the Pokémon collecting application that took the world's mobile devices by storm. While the gaming phenomenon is all the rage among individual users who have got to catch 'em all, the app's innovative combo of GPS and augmented reality (AR) technologie...
---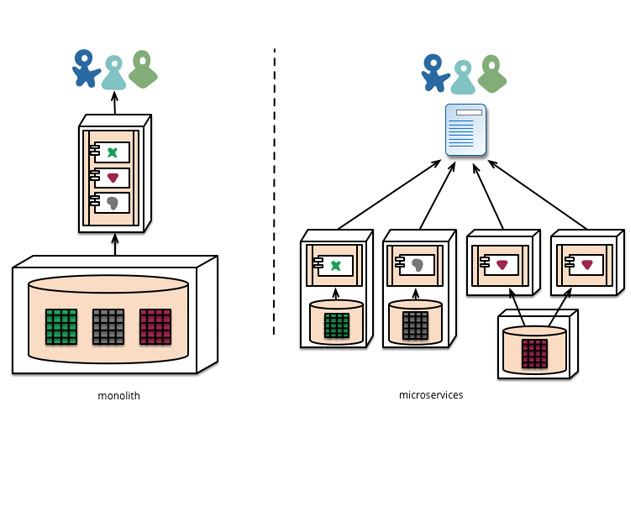 AppDynamics Releases New Microservices to Help You Deliver Better Apps
Monday, August 01, 2016 by Stuart Parkerson

In its Summer 2016 release, AppDynamics has introduced its new Microservices iQ solution, which offers a new performance engine as part of the AppDynamics App iQ Platform. The new addition provides the ability to monitor, manage and optimize microservices architectures, providing the ability for Agile teams to continuously build, test and monitor microservices.Microserv...
---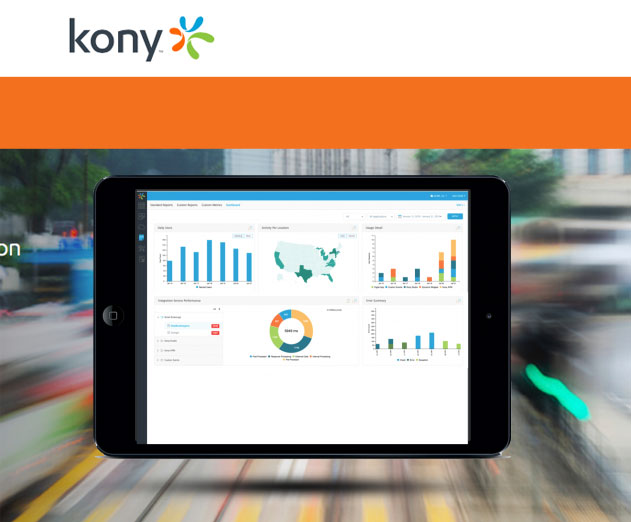 Kony MobileFabric Release Offers New Microservices and Object Services Technology
Thursday, July 28, 2016 by Richard Harris

Kony has released the latest edition of its MobileFabric platform, the company's mobile middleware solution designed to be used to rapidly build mobile backend applications. This release, MobileFabric 7.0, offers a new model-driven approach to mobile app development using microservices and includes object services that make it easier and cheaper to develop, maintain and...
---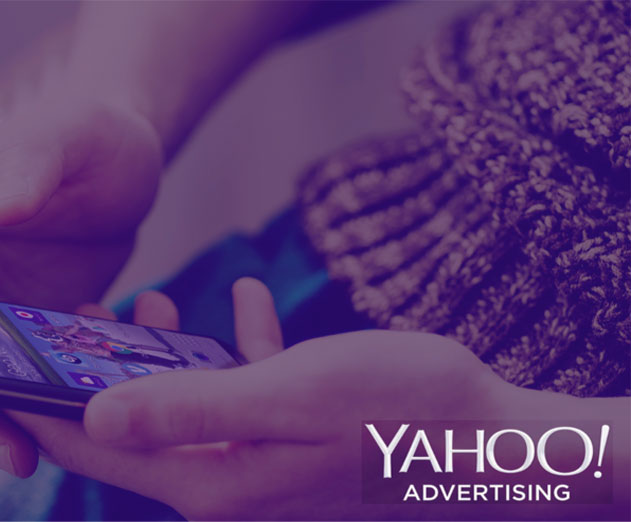 Four Key Considerations to Get Past App Replacement
Wednesday, July 20, 2016 by Chris Klotzbach

Today, with over three million mobile apps available for consumers, app replacement - the deletion of an app due to alternative options - has become a major issue for developers looking to increase, let alone maintain, retention. In fact, according Yahoo's research, nearly 50% of smartphone dominant users replace apps on a weekly basis. Furthermore, most apps are d...
---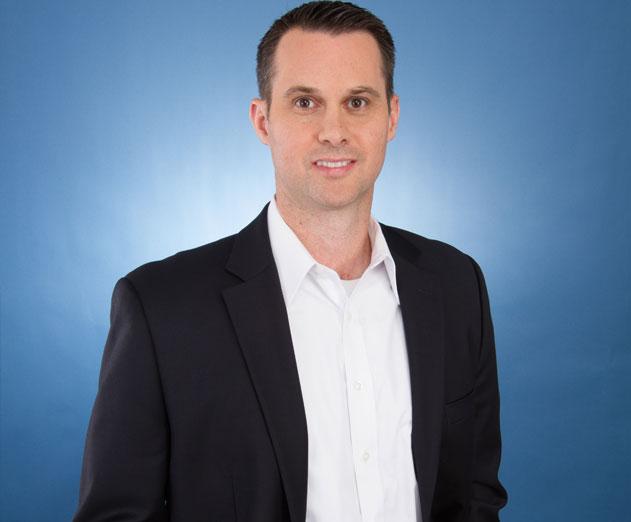 How The Weather Company is Helping IBM Expand its Developer Footprint
Saturday, July 16, 2016 by Richard Harris

We recently chatted with Chris Huff, Vice President, Mobile & Consumer Application Development - The Weather Company, to talk how the company approaches application development and the role it has with helping IBM work with the development community.ADM: How are developers at The Weather Company aiding consumers' ability to receive weather updates in real time?Huff:...
---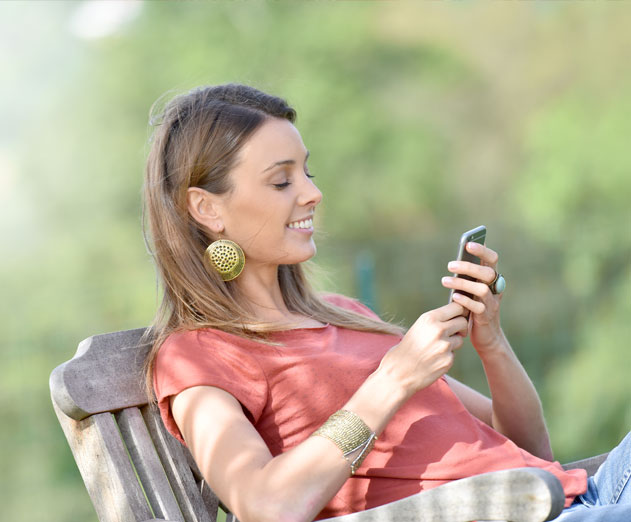 Which Operating System Keeps Users More Engaged
Monday, July 04, 2016 by Momchil Kyurkchiev

Google and Apple are locked in an incredibly tight race for mobile dominance. A lot is up in the air with upcoming Android N and iOS 10, but one thing is clear: right now, Android is winning, not only in market share, but also in app engagement. However, all that could change with announcements from Google I/O and WWDC.Keeping users engaged is more important than ever a...
---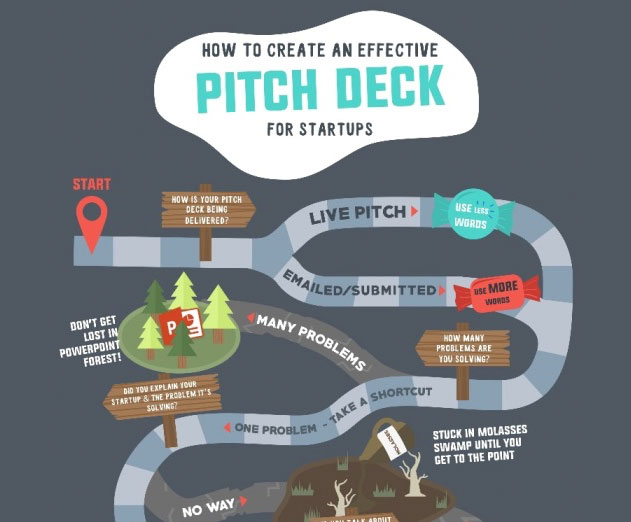 How to Create an Effective App Startup Pitch Deck
Tuesday, June 14, 2016 by Richard Harris

ROKO Labs has created a new infographic, How to Create an Effective Pitch Deck for Startups, that provides an informal roadmap showing the path to app pitching success for entrepreneurs.The infographic is the result of the company's participation in the App Idea Awards where company representatives helped review 600 pitch decks that were submitted. The company...
---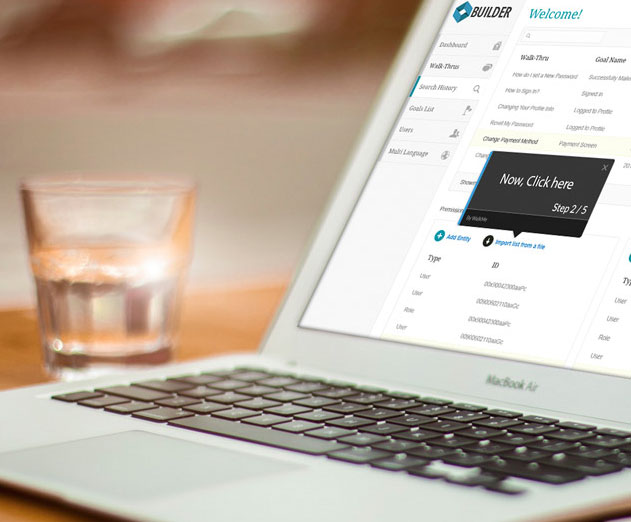 New WalkMe Apps Platform Provide Applets for User Engagement and Monetization
Tuesday, May 03, 2016 by Richard Harris

WalkMe has announced the launch of WalkMe Apps, a new, free solution that allows app developers to focus their attention on the development of their core software by providing them with user and customer engagement tools – "applets" - to support upgrades, monetization, boost user experience, reduce uninstalls, and improve app ratings. Applets are standalone onboard...
---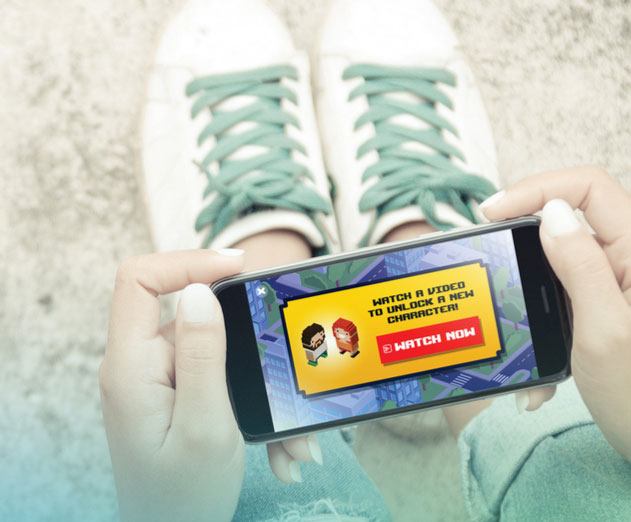 More Than Half of Game Developers Say Video Ads Provide Highest Revenue
Thursday, April 07, 2016 by Richard Harris

Unity Technologies has released a new study that takes a deep dive into video ads as a tool for mobile developers to help monetize their games and drive user engagement. Over 2,000 mobile game developers and players responded to the survey to provide insight into the effectiveness of video ads and their impact on user engagement, retention and revenue. Among t...
---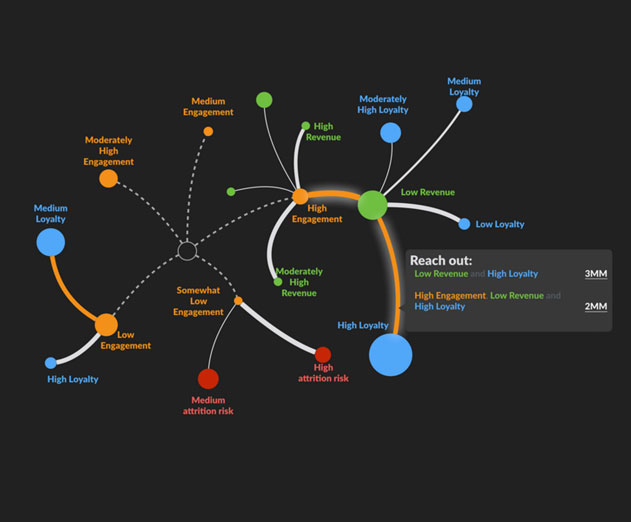 Pyze Mobile App Analytics Business Intelligence Emerges from Stealth
Wednesday, March 30, 2016 by Richard Harris

We recently visited with Dickey Singh, co-founder and CEO of Pyze which recently emerged from stealth to introduce Pyze Growth Intelligence, a business intelligence platform for mobile app publishers. The platform provides publishers with a "Data Scientist in a Box" to maximize app growth and personalize engagement.ADM: Pyze just emerged from stealth with a new business...
---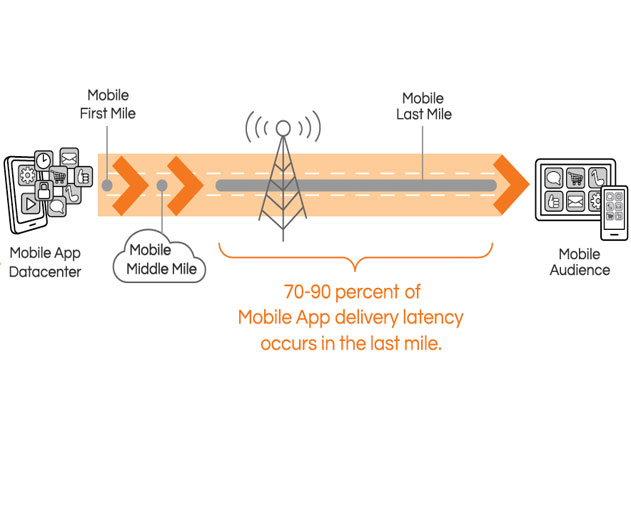 Why Fast Loading Apps and Mobile Websites are Totally Different Beasts to Tame
Friday, March 11, 2016 by Jeff Kim

It's becoming somewhat passé to trumpet the gentle fading of the mobile web, as defined by browser-based activity, while simultaneously heralding the clear-cut triumph of apps as the dominant center of mobile user engagement. Certainly the facts bear it out: separate studies by comScore, Flurry Analytics and Forrester Research have found that mobile users spend bet...
---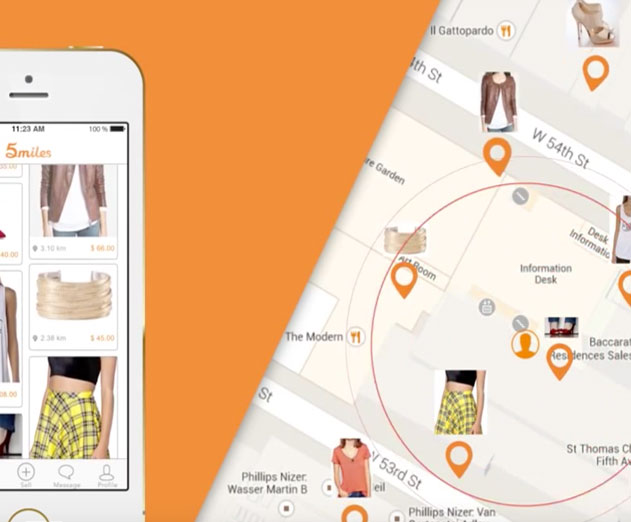 How the 5miles Mobile Marketplace App Leverages Location Aware Technology
Saturday, March 05, 2016 by Richard Harris

We visited with Mark Brinkerhoff with 5miles to discuss the company's hyper-local mobile marketplace app and how the team leverages location aware technology to facilitate user engagement for the app.ADM: Tell us about 5miles. What growth opportunity did you see that spurred the technology?Brinkerhoff: 5miles is the fun and easy way to buy and sell items and services wi...
---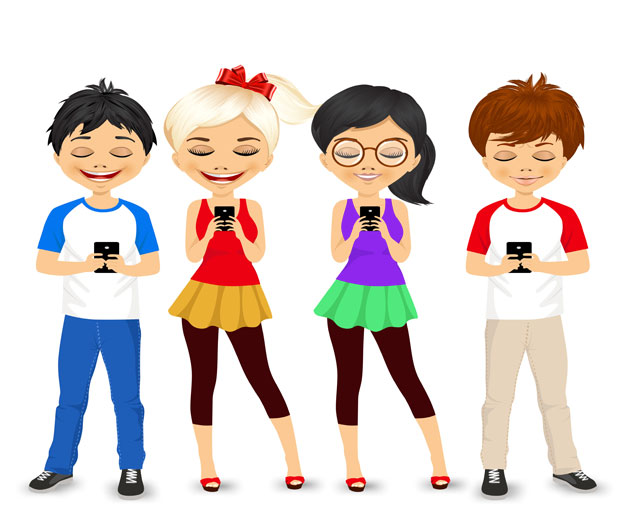 Six Steps to Increased App User Engagement
Thursday, February 25, 2016 by Anton Tyrberg

Driving and increasing app user engagement is a challenge for every app developer, but there's a fine line between bombarding users with ads and messages and providing them what they need, when they want it. Mobile device proliferation in the past several years puts the smartphone at the center of the technology universe. For many, smartphones are the go-to device ...
---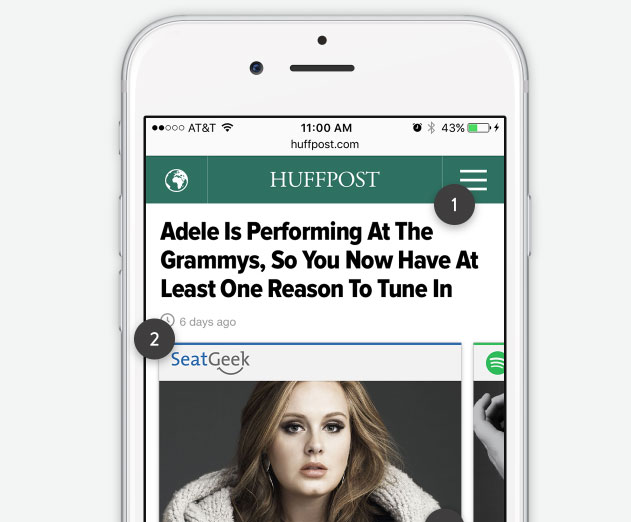 Leveraging Context-Driven Mobile Advertising to Drive User Engagement
Monday, February 08, 2016 by Stuart Parkerson

URX recently launched its AppView Carousel solution, which dynamically extracts information from the page a mobile user is engaging with and provides those users with relevant, product-level content and a direct path to product purchase via deep linking. We visited with Mike Fyall, Head of Product at URX, to discuss how the platform works. ADM: What are the biggest...
---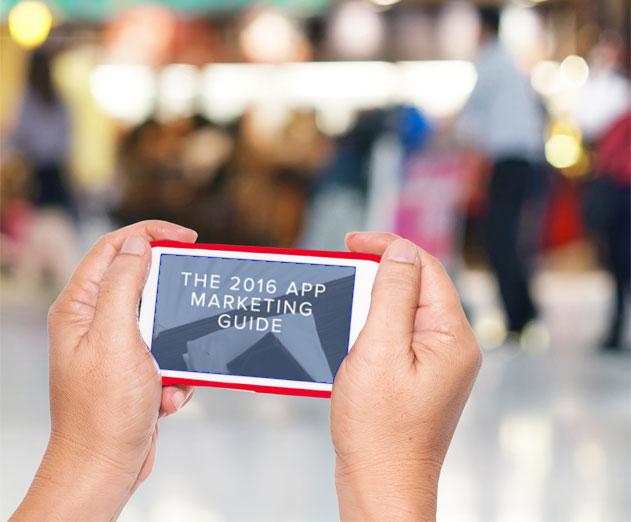 20 Hot Takes on Mobile Engagement From 2015
Thursday, January 14, 2016 by Richard Harris

If you want to know the top 20 data points from 2015 impacting mobile usage, retention and marketing you're in luck.Hot off the press is Localytics 2016 App Marketing Guide which provides a comprehensive overview of the mobile trends & takeaways you need to know to help you plan out your 2016 mobile user engagement strategy. The data in the report provides insi...
---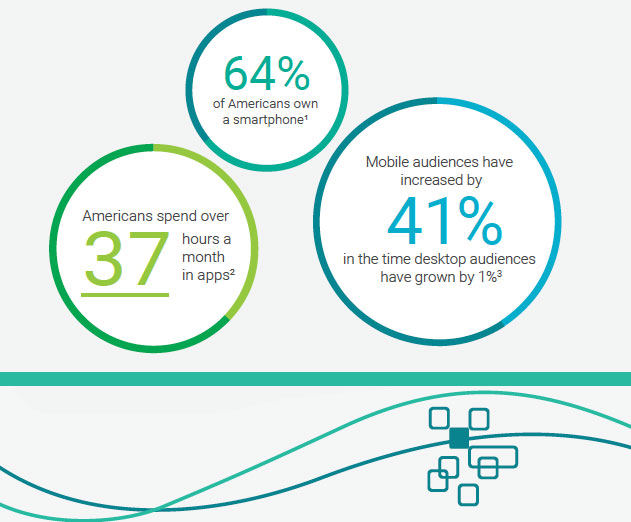 Google DoubleClick Team Publishes Mobile App Monetization Bootcamp Series
Monday, January 11, 2016 by Richard Harris

The Google DoubleClick team recently published a four part Mobile Bootcamp series to help provide app publishers create strategies for reaching, engaging, and monetizing app audiences.Part 1 offers advice on how to grow an app audience. Presented by Cheney Tsai, a Mobile Solutions Consultant at Google, who recommends five steps to help developers connect with audie...
---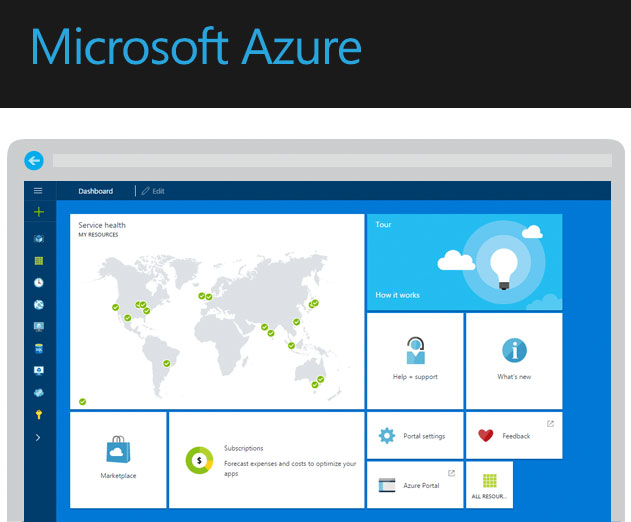 Microsoft's Azure Mobile Engagement SaaS Platform Receives New Functionality
Wednesday, December 30, 2015 by Richard Harris

Microsoft has released the latest version of its Azure Mobile Engagement service which offers a SaaS-delivered, data-driven user engagement platform that enables real-time fine-grain user segmentation, app user analytics, and contextually-aware smart push notifications and in-app messaging across connected devices. Azure Mobile Engagement has SDKs available for Apple iO...
---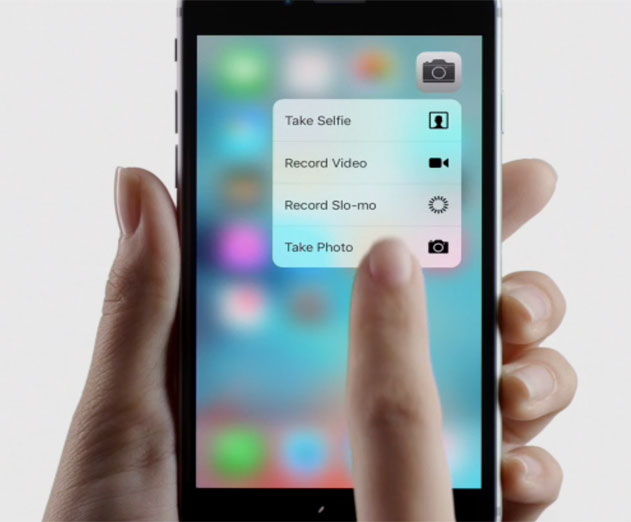 Why 3D Touch is Going to Change the Way We Interact with Mobile
Wednesday, December 30, 2015 by Richard Harris

We recently visited with Michael Wass of Shinobicontrols to discuss the impact of 3D Touch on mobile app development. Shinobicontrols creates interactive UI controls for iOS and Android developers.ADM: Why is 3D touch going to change the way we interact with mobile?Wass: 3D Touch solves a lot of problems with mobile, and a lot of the inherent problems with iOS. Much of ...
---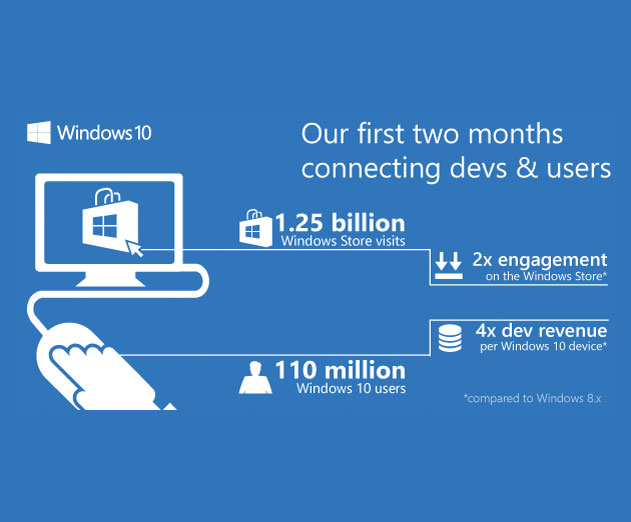 Windows 10 Now Represents 50 Percent of all Windows Store Downloads
Wednesday, October 14, 2015 by Richard Harris

According to the September Windows Store trends report, Windows 10 represents over 50% of all downloads, achieving this number in just over 60 days since its release. This analysis and more is available as part of a report published monthly by Microsoft to show Windows developers various s app monetization opportunities across categories, markets, and more.The release o...
---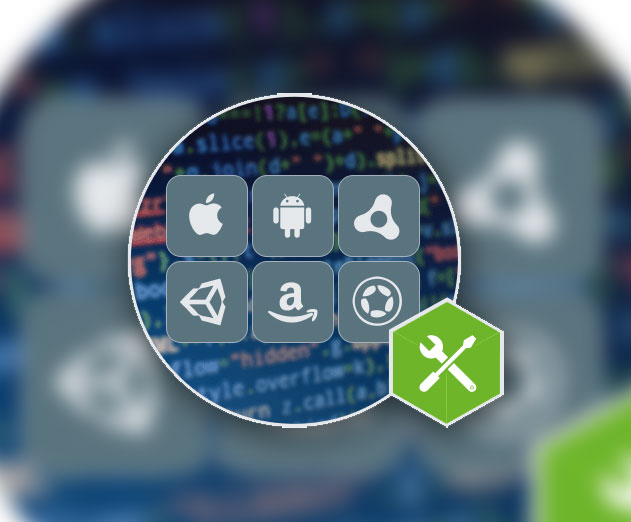 Latest Manage In-App Advertising SDK Optimized for iOS 9
Wednesday, September 30, 2015 by Richard Harris

In-app advertising platform Manage has released the latest version of its SDK (v.3.3) which has been optimized for iOS 9. It also extends an app publishers' ability to serve and monetize in-app ads, including video and new Multi-Image ad units. The latest release cuts the size of the SDK by as much as 35 percent.The updated SDK provides access to Manage's mobile supply-...
---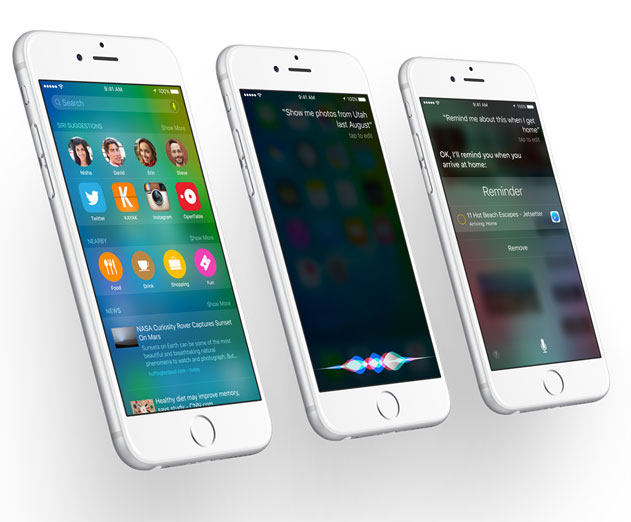 5 Things for Developers to Know About iOS 9
Tuesday, September 08, 2015 by Basil Shikin

With the release of iOS 9 just around the corner, it's crucial that app developers be proactive about what the release means for security, understand what will now be possible in terms of app thinning, and make the most of other improvements that will enhance user experience and/or increase user engagement. Here's what I think are the most important things about iO...
---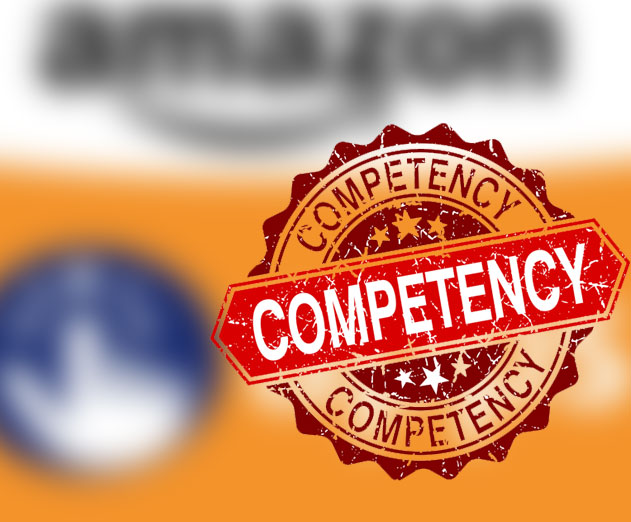 AWS Creates Competency Program for Third Party Mobile Services
Monday, August 24, 2015 by Richard Harris

As part of its AWS Partner Network (APN), AWS has recently launched a new APN Mobile Competency designation which recognizes partners that have demonstrated experience and competency with mobile development in helping AWS customers build, test, analyze, and monitor mobile apps.APN is a tiered program comprised of consulting and technology partners, who graduate through ...
---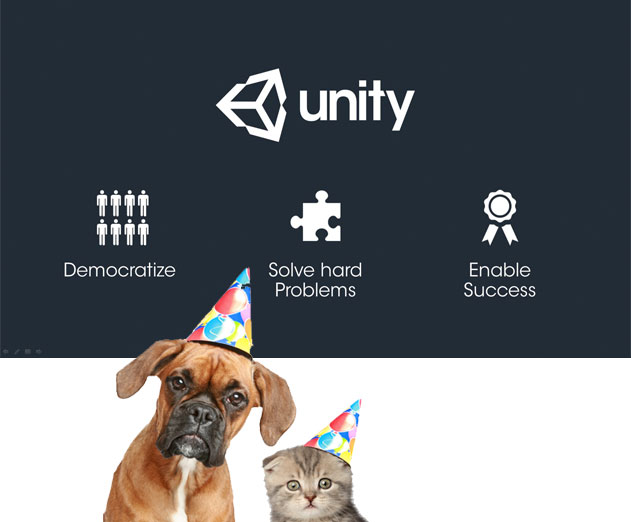 Unity Celebrates 10 Year Anniversary at Unite Europe 2015
Friday, June 26, 2015 by Richard Harris

Unity officially celebrated their 10-year anniversary at Unite Europe 2015 in Amsterdam, with over 1100 video game development enthusiasts in attendance. Among the news learned at the event was the announcement that Unity Ads would be integrated into the Unity engine with the release of Unity 5.2 this fall. Unity VP Jussi Laakkonen provided an overview of Unity's l...
---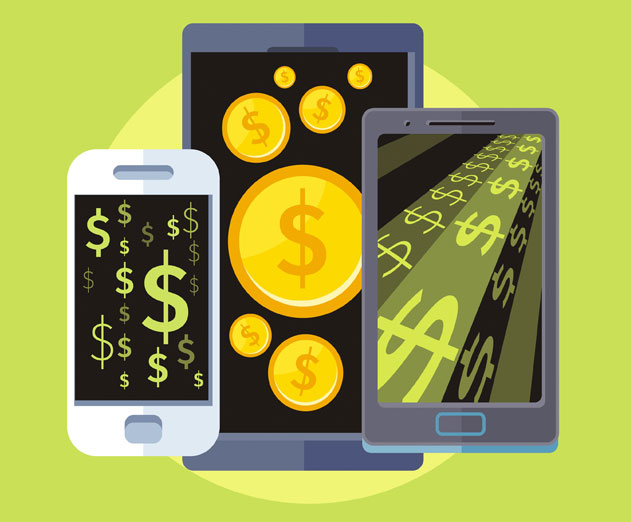 Mobile Monetization: Three Key Considerations
Wednesday, May 27, 2015 by Rachel Powney

Mobile is no longer an accessory, but an essential part of everyday life. Smartphone adoption rates are expected to triple over the next five years, meaning more than six billion people will own a smartphone by 2020. Global mobile internet spend has already overtaken other media platforms this year, so savvy businesses aren't just ensuring they have a mobile app or webs...
---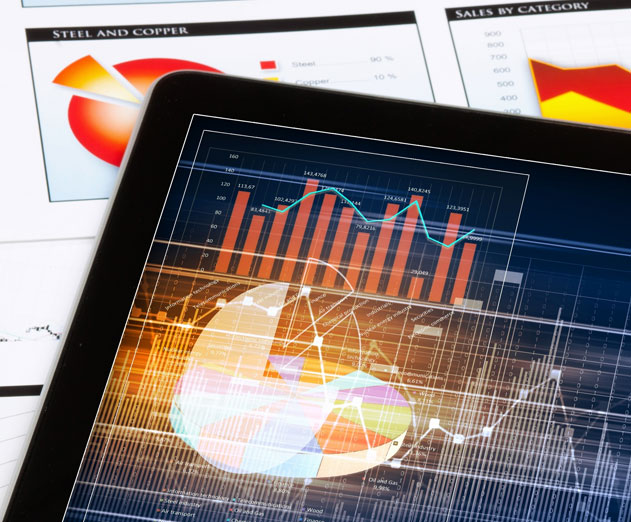 Apple Makes New App Analytics Tools Available to Developers
Thursday, May 21, 2015 by Richard Harris

Apple has released its new App Analytics which, according to Apple, provides the ability to "Measure user engagement, marketing campaigns, and monetization for your iOS apps with data you won't find anywhere else." The analytics platform is included with the iOS Developer Program membership and requires no technical implementation.Developers can use the analytics to cal...
---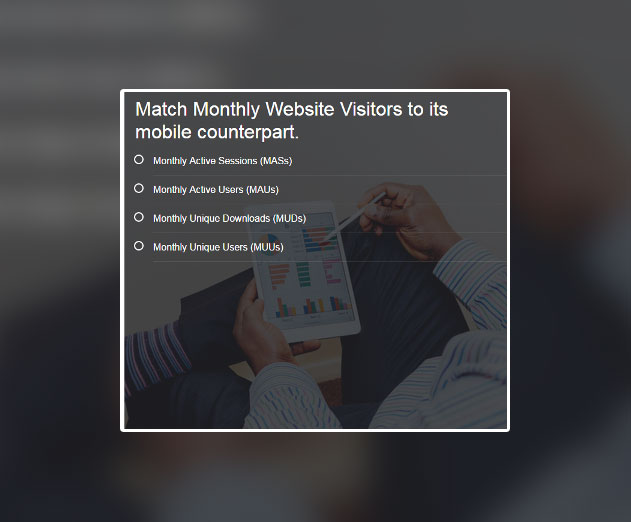 A Quiz for Developers to Test Their App Analytics IQ
Thursday, April 30, 2015 by Stuart Parkerson

Website visitor consumption verses app user engagement. Completing tasks vs. searching for information. These differences and more distinguish between how users interact on the mobile web and mobile apps. And as a web or app publisher, measuring your metrics for the two is just as different.For example, do you know which of these is the correct answer to this question –...
---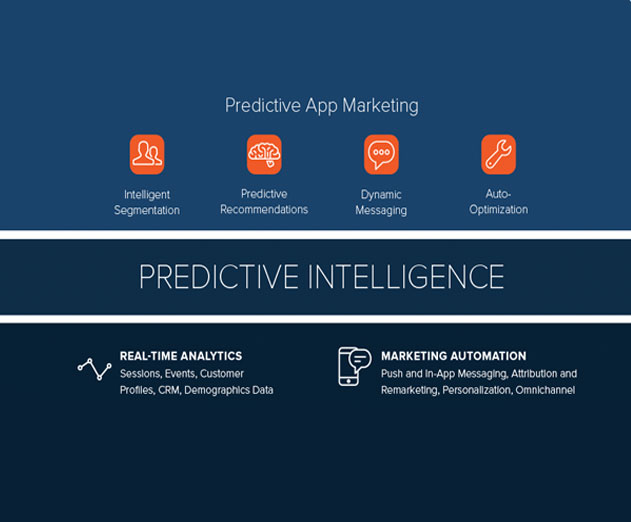 Localytics Expands Predictive App Marketing Capabilities with Acquisition of Splitforce
Monday, April 20, 2015 by Stuart Parkerson

Localytics has expanded its predictive app marketing capabilities with the acquisition of Splitforce, an automated optimization tool purpose-built for mobile apps. Predictive app marketing provides the ability to leverage user data to predict and personalize engagement with app users at every stage of the customer journey."Apps have dramatically increased consumers' exp...
---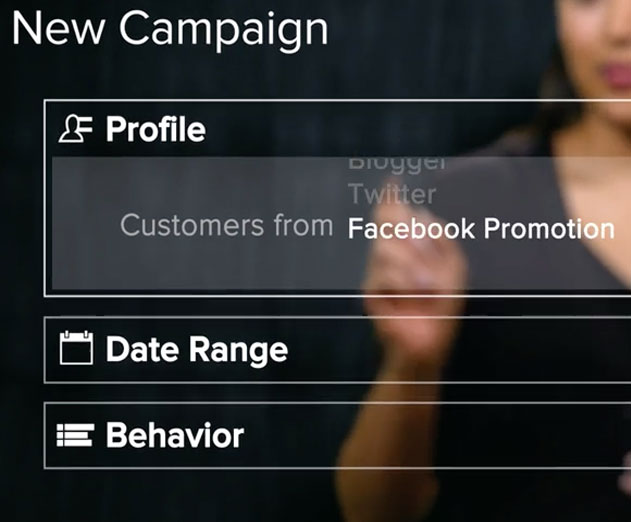 Localytics Introduces New Predictive App Marketing Platform
Wednesday, March 25, 2015 by Stuart Parkerson

Localytics is continuing to expand its app marketing and analytics platform with the introduction of new predictive app marketing tools. The company has also announced additional investor funding to underwrite its ability to grow and expand its platform. Localytics continues to scale, now supporting 32,000 apps across 2.3 billion devices for customers including HBO...
---
How to Use Traditional Marketing Channels to Jumpstart Your App Engagement and Installs
Wednesday, March 18, 2015 by Stuart Parkerson

Traditional marketing channels are dead right? If that is true, why did three mobile games - Clash of Clans, Game of War, Heroes Charge – run ads for this year's Super Bowl? The answer is because there was a huge audience available and these companies have the financial ability and scale to pay for the ads to reach out to a new crop of users.In fact, I defy you to...
---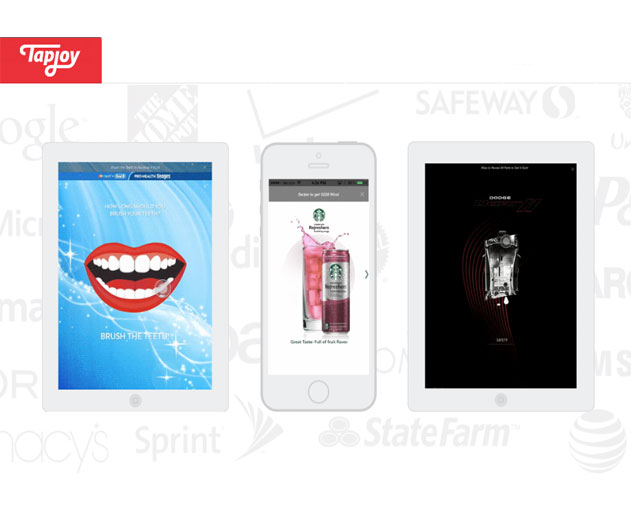 Tapjoy Offers New App Marketing Automation and Monetization Platform
Friday, March 13, 2015 by Stuart Parkerson

Tapjoy has revamped its company and product solution with the launch of its new Marketing Automation and Monetization Platform, which is designed to help freemium mobile app publishers maximize the lifetime value of each user. The new platform combines predictive analytics, marketing automation, IAP driven monetization and Tapjoy's rewarded advertising solutions. ...
---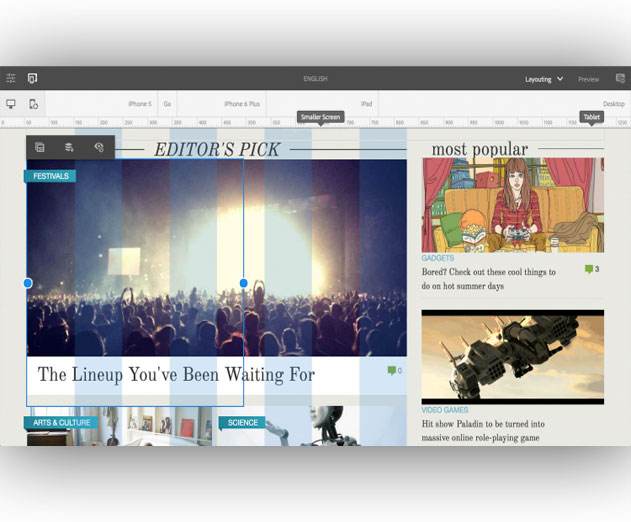 Adobe Updates Mobile Development Framework
Friday, March 13, 2015 by Richard Harris

Adobe has announced enhancements to its Adobe Mobile Services that now includes an integrated mobile app framework. Mobile Services is offered through the Adobe Marketing Cloud as a product to encompass the mobile app lifecycle from app development and user acquisition to app analytics and user engagement. The mobile app framework in Adobe Mobile Services brings to...
---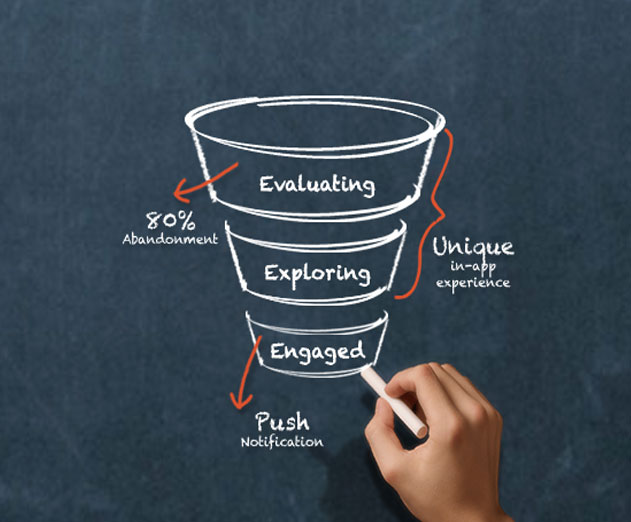 adaptiv.io to Release Beta of Its Data Automation System for Online and Mobile Marketing
Monday, March 02, 2015 by Stuart Parkerson

Marketing and data automation provider adaptiv.io has announced the beta launch of its software for March 16. Interested developers can request beta access through adaptiv.io's website.The beta launch of adaptiv.io will include the availability of Google Analytics, Adobe Analytics, Localytics, Kahuna and MixPanel integrations as add-on options to its system. These integ...
---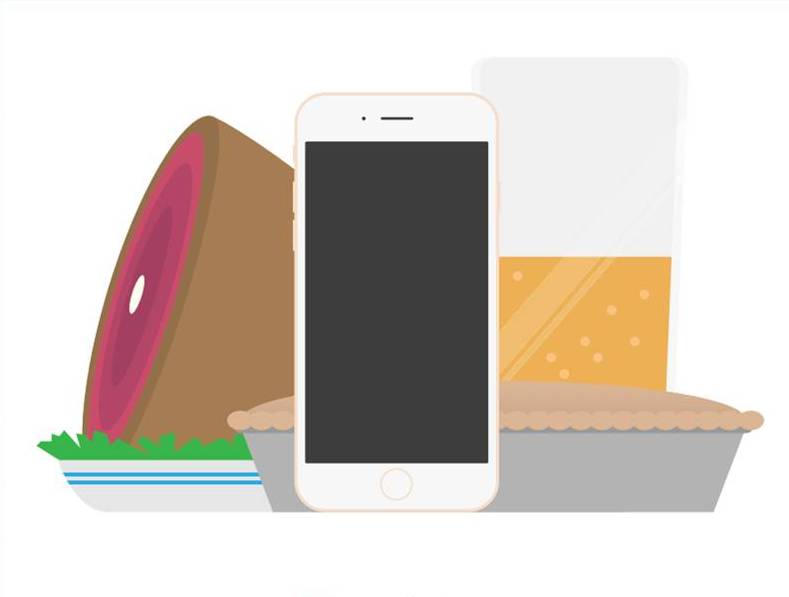 The Recipe for the Perfect Push Message
Saturday, February 21, 2015 by Stuart Parkerson

I've got a buddy who is convinced that he wants to open up a New Orlean's style Creole restaurant (he's never owned a restaurant). He does cook well (at home) and he is certain that he has perfected his various recipes for culinary success. I tried to point out that 60% of restaurants fail in the first year, but he is undeterred. I wish him luck but am not optimistic.&n...
---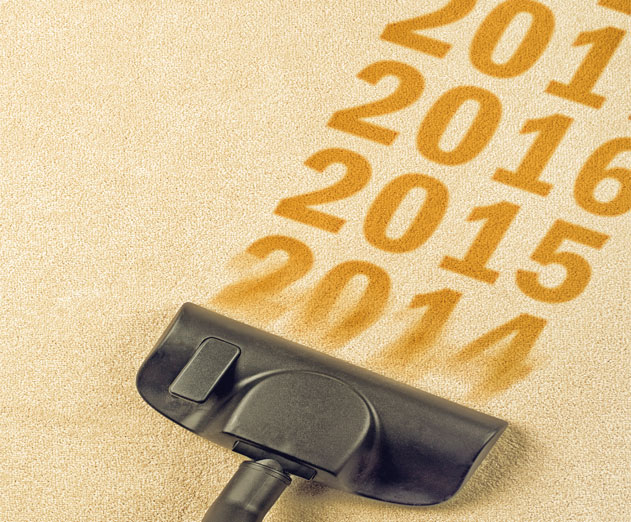 Don't Use the Same App User Engagement Strategies from Last Year
Saturday, February 14, 2015 by Stuart Parkerson

One thing we learned in 2014 is that the app reigns supreme. Time spent in mobile apps now far outweighs time spent on the mobile web. The fact that there are 1.2 million apps in the Apple App Store alone means that you have a lot of competition if you want to be one of the 25 apps the average person has on their mobile device. And if you're lucky enough to be one ...
---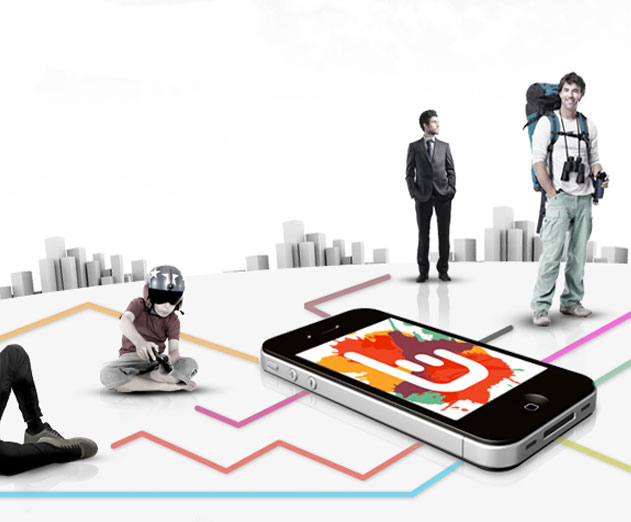 Taptica Releases New Data Analytics Tool for Mobile Ad Campaign Targeting
Friday, February 06, 2015 by Richard Harris

Taptica, a mobile user acquisition and targeting technology provider, has launched a new mobile data analytics tool to deliver insights into mobile user behavior and demographics for mobile ad campaign targeting.Taptica's new customizable analytics tool provides a transparent view of anonymized user behavior data, including impressions, clicks, conversions, purchases an...
---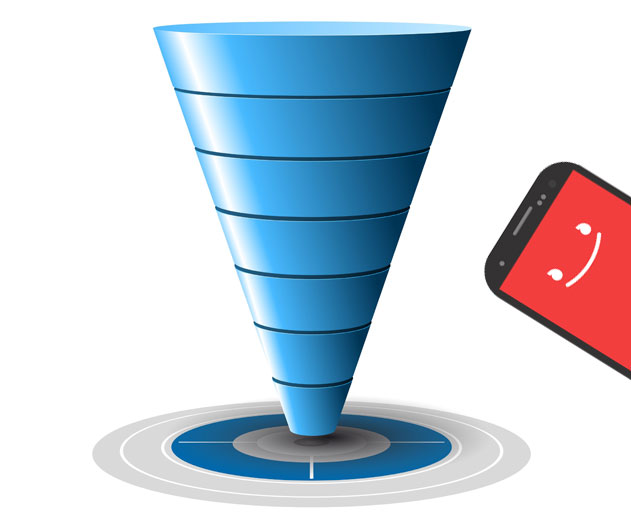 Appboy Launches Conversion Tracking to Measure and Improve App Marketing
Friday, January 23, 2015 by Richard Harris

Appboy, which offers a marketing automation platform for app publishers, has recently launched conversion tracking, providing the opportunity to access a more comprehensive view of campaign effectiveness. Conversion tracking provides the ability to set custom campaign goals and monitor the actions users take after receiving a message. The AppBoy platform provide to...
---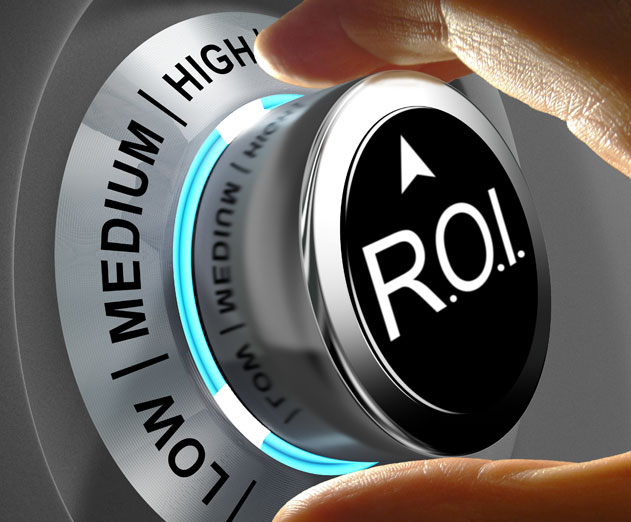 What Metrics Should You Consider When Determining the Success of Your App
Friday, January 23, 2015 by Stuart Parkerson

Measuring and optimizing for the right engagement metrics is a critical component when considering how to create a plan on gaining and keeping users. And whether your business model is driven by in-app advertising, purchases, or paid subscriptions, driving your revenue is fundamentally dependent on personalization and engagement.Consider your app users. There is a wealt...
---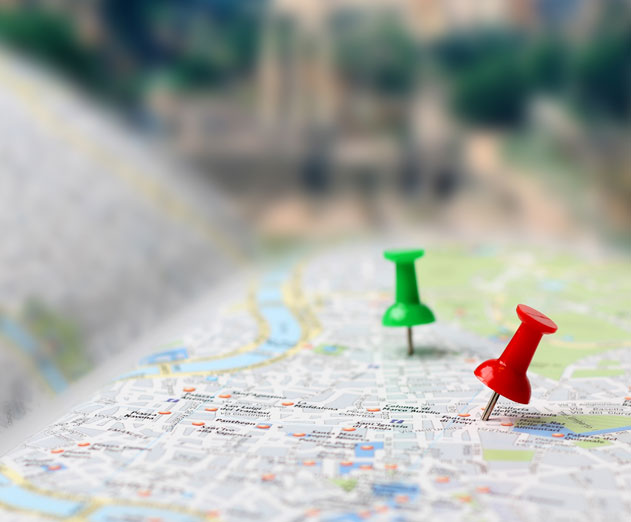 Demystifying Location Analytics: A Brave New World of User Engagement and Monetization Opportunities
Wednesday, January 21, 2015 by Stuart Parkerson

I still don't think that we truly realize the power of the smart phone – a device that has become ubiquitous in virtually every society across the globe. I'm talking about everyone – not the people using this technology nor the manufacturers, connectivity providers, app publishers – and the list goes on. It is a technology that has changed our world in a tenth of a...
---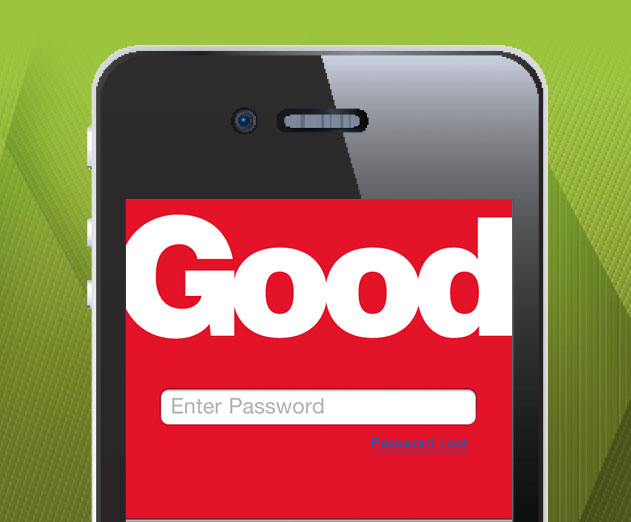 Good Technology Delivers World's First Secure Mobility Solution With Data
Monday, January 05, 2015 by Richard Harris

For enterprises wanting to separate their personal cellular data and business usage on the same device, businesses can get enabled with Good Work with Data and also develop policies in which they are paid directly for approved mobile app use. If enterprises would like to support BYOD initiatives further, direct payment policies are a way to benefit independently of a ca...
---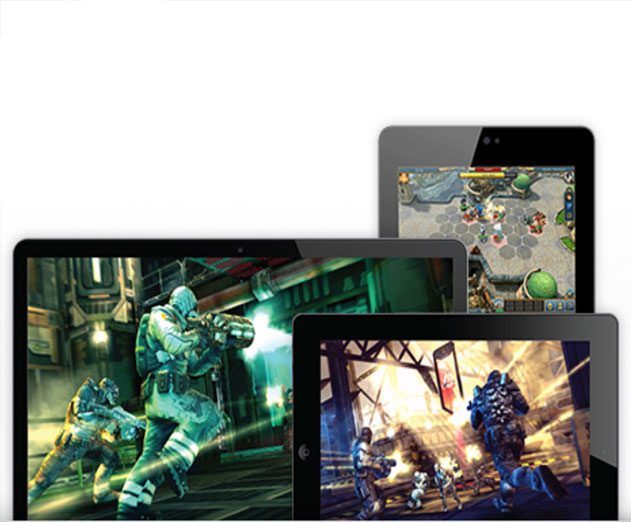 Facebook App Events Now Supports Unity Games
Sunday, December 28, 2014 by Richard Harris

App Events is a marketing tool offered by Facebook to help developers understand how people use their apps and how to optimize advertising on Facebook. Now Facebook has announced App Events support for Unity games so that developers can better understand how their games are performing. Developers building games using the Unity SDK will now be able to log App Events...
---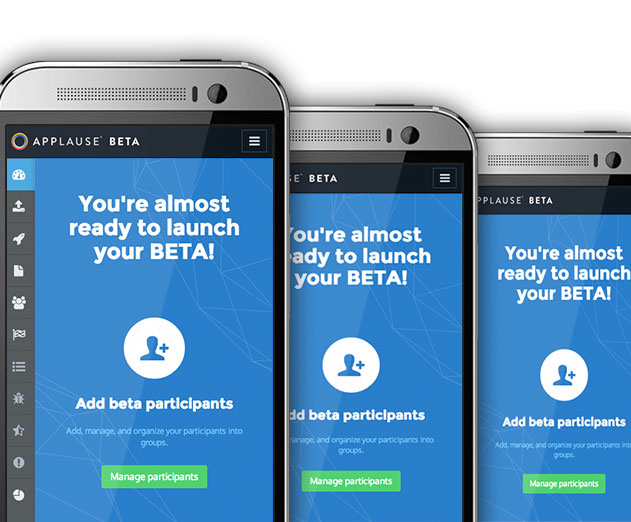 Applause Unveils Mobile Beta Management with Holistic Views
Friday, December 12, 2014 by Stuart Parkerson

Applause recently unveiled its new Mobile Beta Management offering a holistic view of application quality for the user. Applause is an application quality management company. For developers, mobile beta tools such as Mobile Beta Management can ease limitations on beta user engagement. Mobile app engagement rates are rising as more businesses are participating ...
---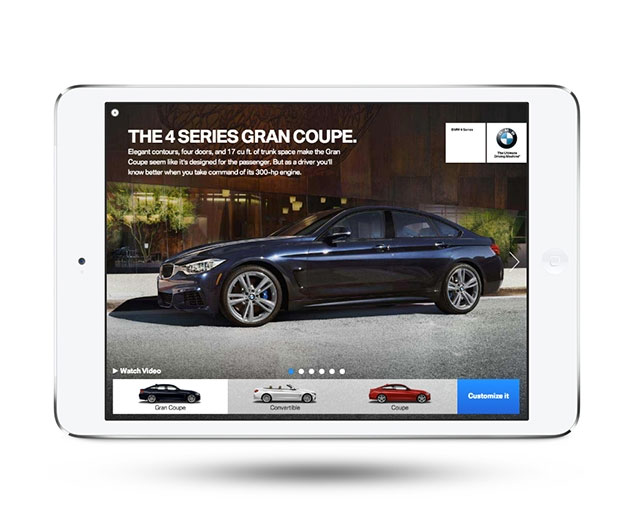 Growth in Ad Tech Firms As Partnerships Spur With Mobile
Wednesday, December 10, 2014 by Stuart Parkerson

An increasing number of traditional advertising partners are creeping their way into the mobile ecosystem and this can be very good news for developers.Google's AdMob is a leading ad network which delivers ad services for iOS and Android. Google is said to have earned $3 billion in display ad revenue alone in 2013. They are currently working on updating their partnershi...
---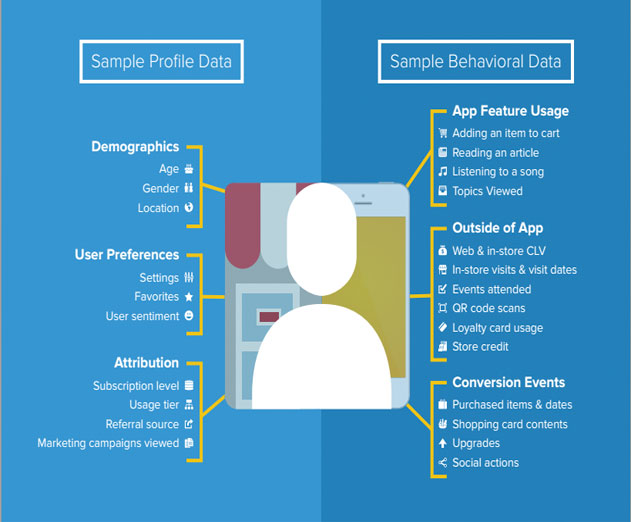 App Developers Who Personalize Their Mobile Apps See User Engagement Soar
Monday, December 08, 2014 by Stuart Parkerson

People use mobile apps. It's hard to keep that in mind sometimes when developing an app, because we can lose track of users as we concentrate on the specific purpose of the app. The reality is that the primary reason for any app to exist is for it to be used. And, individually, it will be used more often if that person accessing the app feels that it fits them and their...
---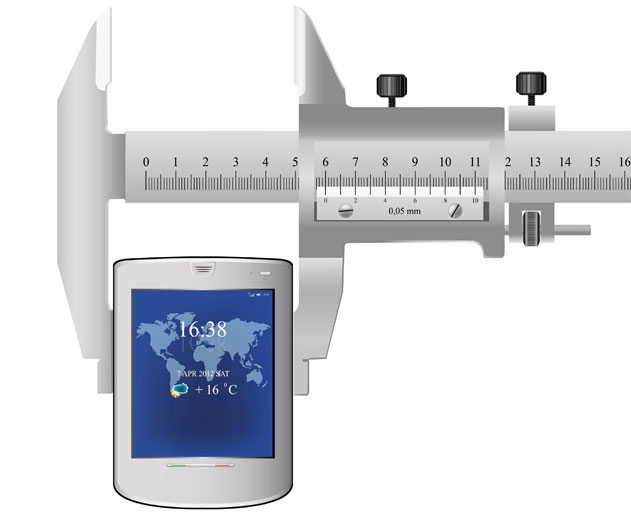 How to Measure the Success of Your Mobile App
Friday, November 21, 2014 by Stuart Parkerson

When answering the question of how to measure the success of your mobile app, as an app publisher you might say "its about how much money my app makes me." There is no doubt that how much money you are making is crucial information, but to get a truly accurate measurement of your app's success, you need to consider broadening the scope of your analysis.What Are Your Goa...
---
If You Are Only Targeting With Data from Inside Your App, You're Missing Out on the Bigger Opportunity
Monday, November 03, 2014 by Stuart Parkerson

For app publishers, data available from users can provide useful insights. Admittedly, the sophistication and available data provided through today's app analytics has grown exponentially, however no matter how sophisticated this data is, much of the story about the person facing the screen is untold.Realizing this, the team at Localytics has created a new Profiles plat...
---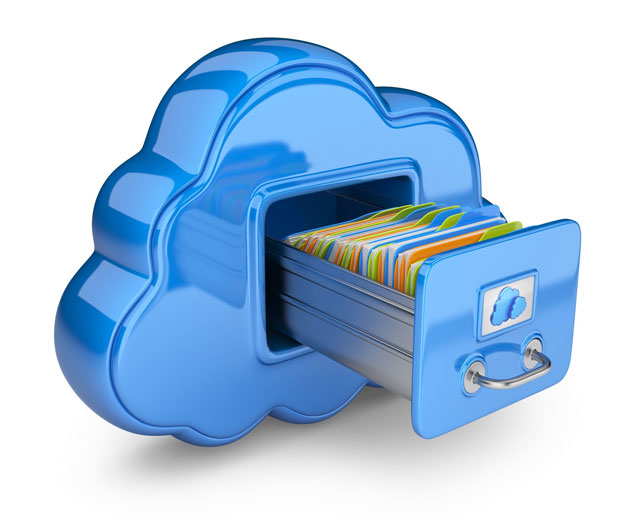 The Synergistic Approach to Mobile App User Engagement: The Sum of Your Data is Greater Than Its Parts
Monday, October 20, 2014 by Stuart Parkerson

Here's a quick quiz: Guess what these eight things have in common: Users, Session Length, Session Interval, Time in App, Acquisitions, Screen Flow, Retention, Lifetime Value.If you're an app developer doing any kind of analytics for your app, it wasn't hard to figure out that these are metrics that you should be tracking for your mobile app users. However, have you thou...
---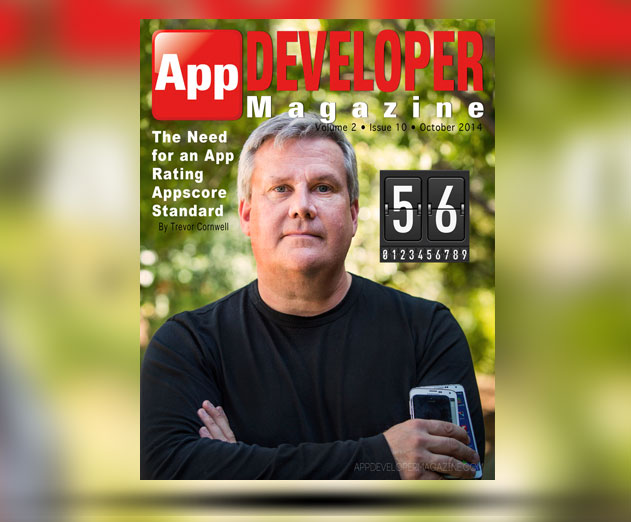 The October 2014 Issue of App Developer Magazine Has Arrived!
Wednesday, October 08, 2014 by Richard Harris

Ladies and Gents we present the October issue of ADM! While there is no way we can tell you everything inside in just a few words, what you need to know is that if you don't read it, you could be missing out on opportunities mentioned in any one of the featured articles included in this issue! What's Inside The Need for an App Rating Appscore Standar...
---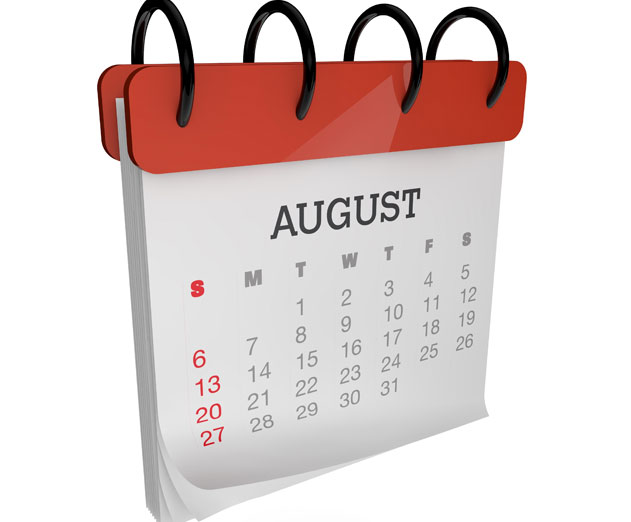 Mobile Industry Takes the Month of August Off as Users and Marketers Show Less Activity
Tuesday, September 30, 2014 by Stuart Parkerson

In its August app index, Fisku is reporting that app users and the mobile industry as a whole were somewhat lethargic as indexes for app activity and app marketing costs were down.This can bee seen with the Cost Per Loyal User (CPLU) Index, measuring the cost of acquiring a loyal user for brands who actively market their apps, which came in at $1.86, representing a 6 pe...
---
Report Finds You Should Optimize Deeplinks Because Broken Links Keep App Users from Accessing Social Content
Monday, September 29, 2014 by Richard Harris

A recent report by Pure Oxygen Labs shows that despite the continuing increase in app usage - specifically social apps - a large number of mobile consumers fail to open the most popular social apps as a result of broken links. These are links that send the consumer to a login wall on the mobile web instead of inside the destination app where consumers expect to be taken...
---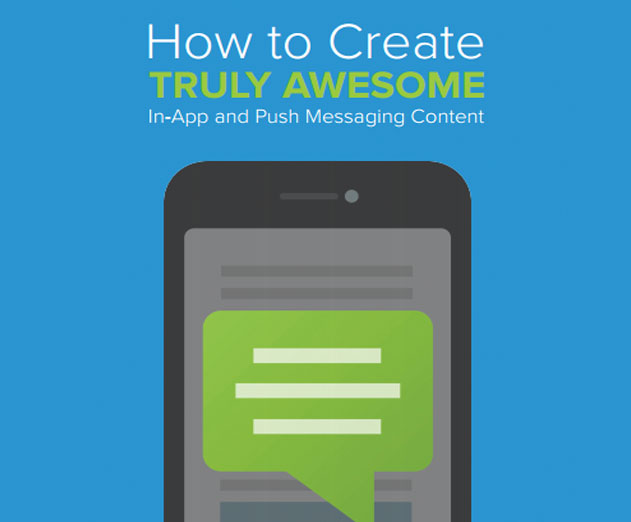 How to Successfully Deliver In App and Push Messaging Content
Thursday, September 25, 2014 by Stuart Parkerson

Are you a writing savant? Probably not, most developers are great coders - literary scholars - not so much. So while there are any number of technical tools to successfully offer in-app and push messaging content, how do you continuously deliver relative content that will motivate and influence your audience?And really, how much time do you even spend thinking about cra...
---
Conversation Rate Optimization (CRO) and How It Contributes to Mobile App User Engagement
Sunday, September 21, 2014 by Sriram (a) Ram

What is CRO and why does a company needs to focus on it?Conversion is making your visitors perform an action which you want them to perform. Depending upon your purpose, the action can be anything, an online purchase, subscription, user enrollment, a download or just spending more time in your app.Monitoring the conversion figure, analyzing it and optimizing it to achie...
---
Don't Lose a New App User: Learn How to Engage Them in Less Than 10 Seconds
Friday, September 19, 2014 by Stuart Parkerson

Congratulations! You've done a great job of marketing your app and you've convinced someone to download it. You are set right? But wait, what happened? The user bailed and never came back. Ouch! All that marketing work gone to waste. What happened? Perhaps the problem was you made it too hard for the user to get started and ultimately integrate the app in their dai...
---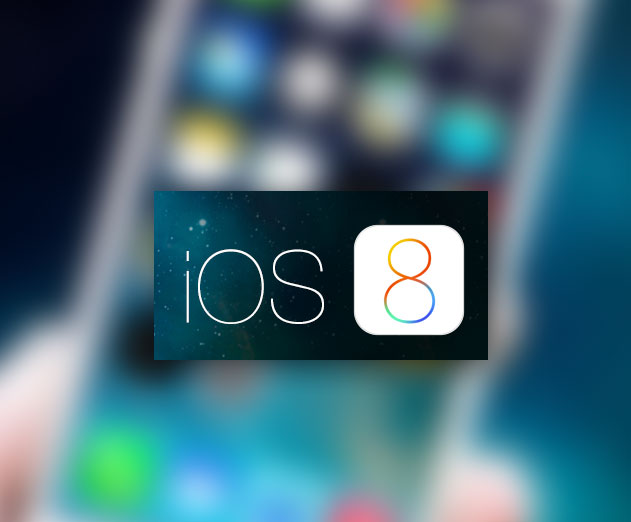 What Does the iOS 8 Release Offer Mobile Developers
Sunday, September 07, 2014 by Stuart Parkerson

We have hosted several article discussing the upcoming Apple announcement, and in this article we examine insights provided by Phunware's Candice Tally in her blog post "What Will iOS 8 Mean for Me and My App?". As she points out, the new iOS operating system will provide users a number of aesthetic changes and performance enhancements. Users will receive...
---
Mobile Engagement Metrics: Sure You Have App Analytics, But Do You Know How to Use Them?
Tuesday, September 02, 2014 by Richard Harris

Whether your business is driven by in-app advertising, purchases, paid subscriptions or some other model, driving your revenue is fundamentally dependent on analytics and metrics. And its not good enough just having metrics available, but identifying which are the most important to your specific situation. Analytics are great, but "analytics" is a misleading term. ...
---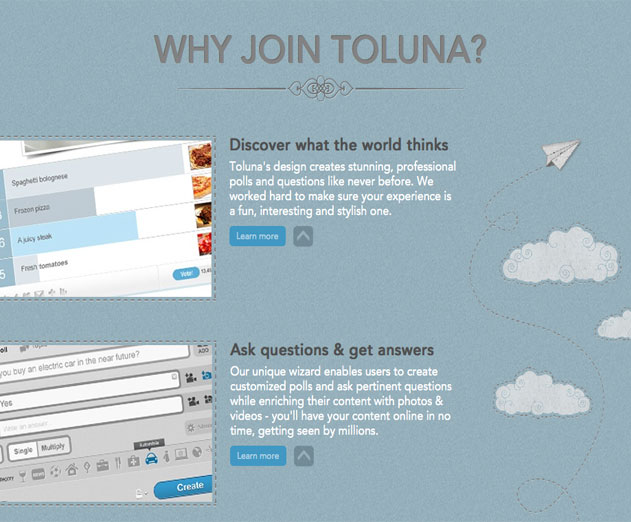 Maybe Mobile Developers Need Coffee Apps as 70 percent of Brits Check Their Phone Before Getting Out of Bed
Tuesday, September 02, 2014 by Stuart Parkerson

A recent survey reveals that connected devices have become such an integral part of UK consumers' lives that over two-thirds (70%) frequently check their smartphones upon waking. The insight is a result by a recent study by Toluna, who commissioned the study to discover which devices are used to access the web, and the differences in how they are used.The survey questio...
---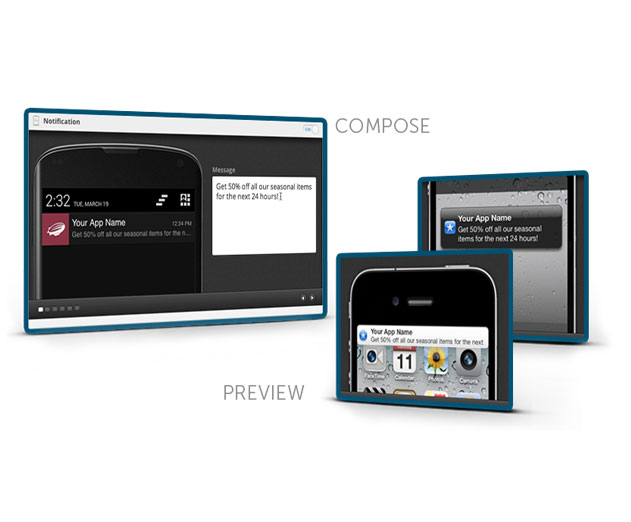 Urban Airship's Push Messaging Platform Rolls Out New Functionality for Mobile User Engagement
Saturday, August 30, 2014 by Richard Harris

Urban Airship has announced enhancements to its push messaging platform including cross-platform support for widgets and button-enabled interactive notifications in iOS 8 and rich notifications in Android 4.3 and Amazon Fire OS.The new enhancements were added to help drive deeper engagement outside of apps, on device lock screens and in the Notification Center, by offer...
---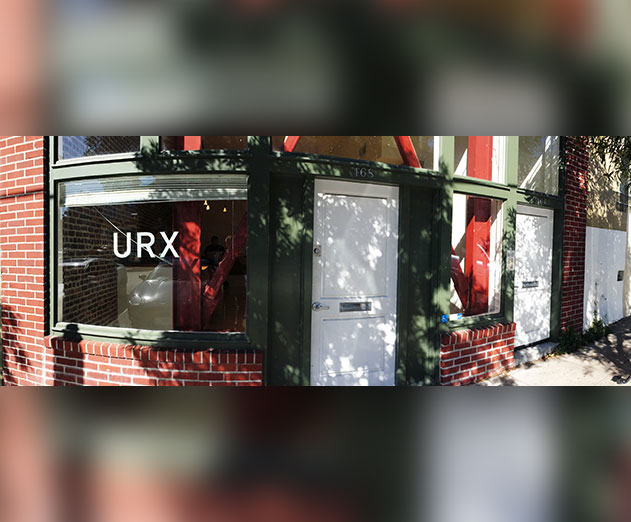 New URX App Search API Helps Mobile Developers Use Deep Links to Predict What's Next for Users
Monday, August 25, 2014 by Richard Harris

URX has announced a new beta App Search API which enables developers to find and link users directly to relevant actions inside other apps. With the API, developers can use deep links to help users with what's next as they use their devices.For example, say you are reading this article on your ADM mobile app (shameless plug, we know!) If we had integrated the URX App Se...
---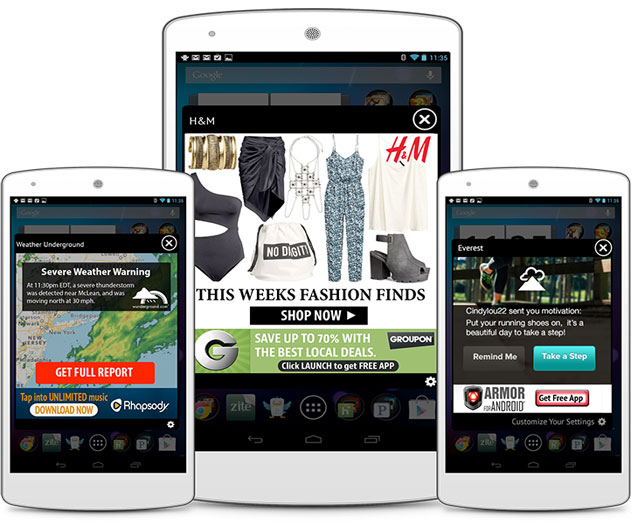 The Next Generation of Push Messaging: The Evolution of Interactive Notifications
Friday, August 22, 2014 by Richard Harris

If you're like most app publishers, you know user retention is tougher than ever. And you are likely using push notifications to help drive app engagement. And if you're not, you probably should be - provided you use push notifications to engage, not annoy, your users.As with virtually everything in today's turbocharged mobile environment – programming tools, app market...
---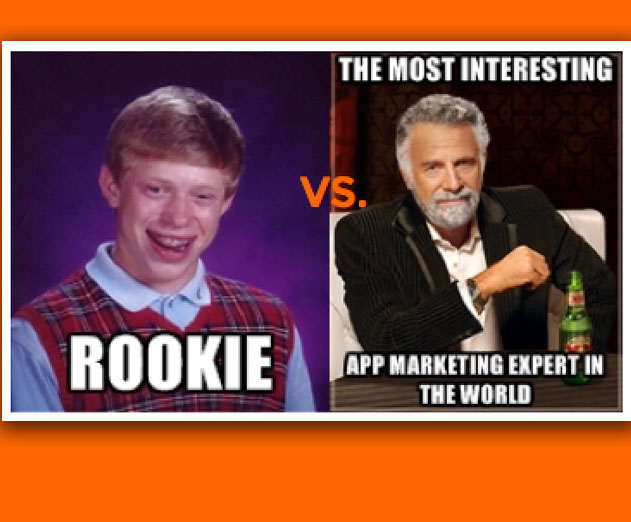 Are You a Rookie, Expert, or Simply the Most Interesting App Marketing Expert in the World?
Wednesday, July 30, 2014 by Stuart Parkerson

The most interesting app marketing expert in the world? Nope, that would not be me, but for a second I had you thinking of a suave, debonair developer about town, effortlessly flowing push notifications from their fingertips, all while surrounded by a bevy of beautiful people in the most exotic places you can imagine. What made me think of that? A recent phot...
---
Facebook to Let App Developers Target Ads By Device
Friday, July 25, 2014 by Richard Harris

Developers who market on Facebook will soon be able to reach people using specific mobile devices, such as a Samsung Galaxy S5, iPhone 5s, or an HTC One. Previously there was only the ability to target iOS or Android, minimum OS version and Wi-Fi only users.For example, developers can deliver ads to people specifically using a Google Nexus 10 with a minimum OS version o...
---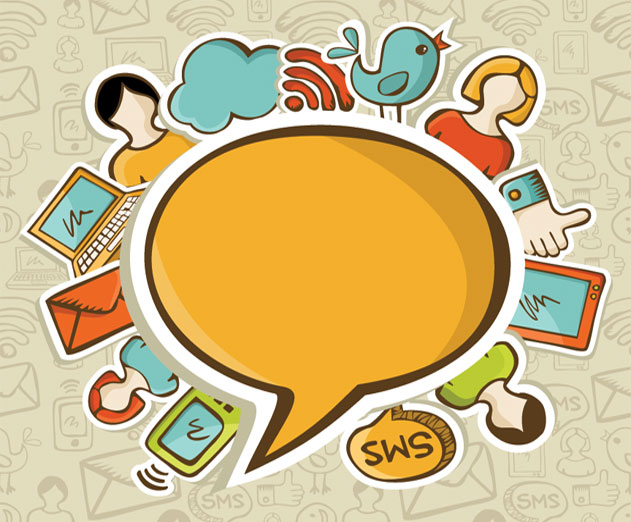 Why Mobile App Marketing Matters, And What You Can Do About It
Monday, July 21, 2014 by Stuart Parkerson

Your app's success is dependent on two really important things: analytics and marketing. Which means you need to be sure you are choosing the right tools to track user interactions, launch messaging campaigns, optimize acquisition spend, and dynamically optimize your marketing efforts based on detailed analytics. So, how do you choose the right platform to suit your nee...
---
Localytics App Stickiness Index Shows Q4 2013 and Q1 2014 Were Volatile Quarters in Opposing Directions
Friday, July 11, 2014 by Richard Harris

Localytics has published its Q1 App Stickiness Index which measures how well apps are tackling the challenges of engagement and avoiding churn, in aggregate. The App Stickiness Index is a composite of two key app metrics: Power Users and Loyal Users.Power Users are the percentage of an app's users who have 10 plus sessions in a month, i.e. how many highly enga...
---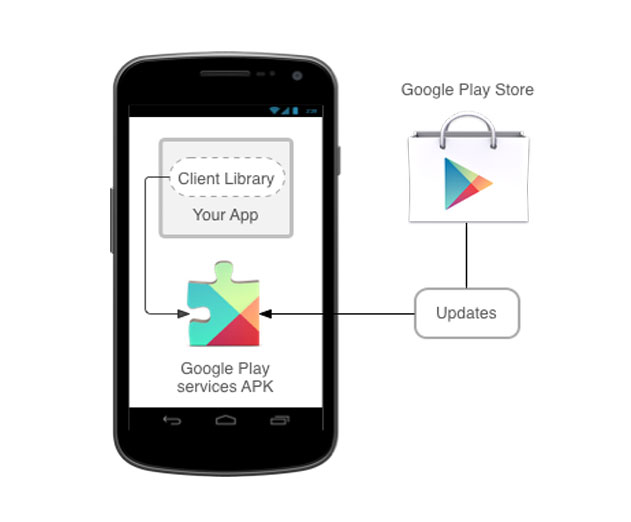 Google Play Services 5.0 Release: What's Inside
Thursday, July 10, 2014 by Richard Harris

Now that Google Play services 5.0 has rolled out to devices we'll take a peek at what it means for app developers. This release introduces Android wearable services APIs, Dynamic Security Provider and App Indexing and provides updates to the Google Play game services, Cast, Drive, Wallet, Analytics, and Mobile Ads.Android Wearable ServicesGoogle Play services 5.0 introd...
---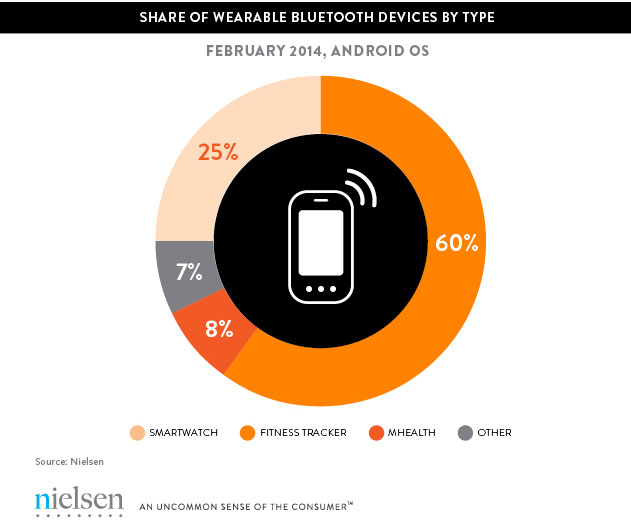 EMM Report Says There Is A lot More Wearable Android Tech Being Used
Tuesday, July 01, 2014 by Stuart Parkerson

Wearables may help identify power mobile app users according to a new study from Nielsen. The findings from the analysis shows that owners of Android-powered wearables are highly engaged smartphone users who access a variety of apps and use significantly more data than average Android users.The analysis used Electronic Mobile Measurement (EMM), Nielsen's on-de...
---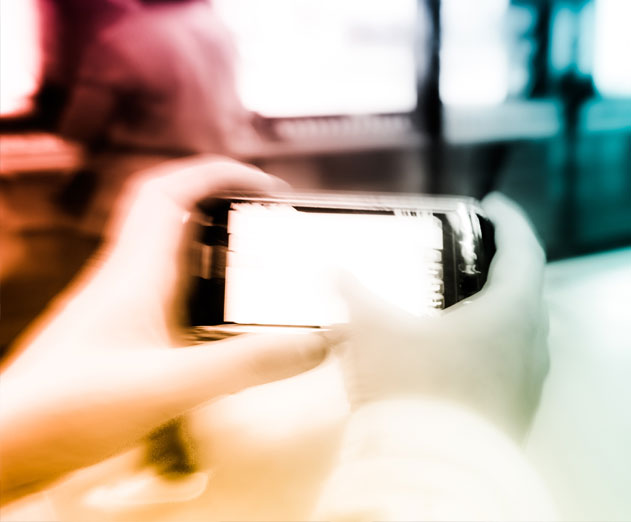 How to Get People To Use Your App, and Keep em!
Monday, June 30, 2014 by Stuart Parkerson

Measuring and optimizing for the right engagement metrics is the key to attaining and keeping app users. Whether your business model is driven by in-app advertising, purchases, or paid subscriptions, driving your revenue is fundamentally dependent on personalization and engagement. The metrics are available, but identifying which are the most important for tracking...
---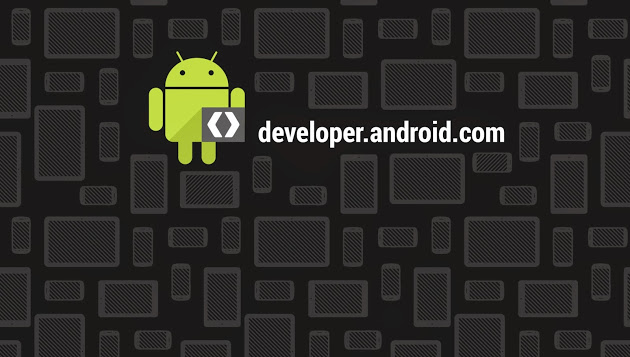 What's in the New Google Play Services 5.0 Announced at Google I/O
Thursday, June 26, 2014 by Richard Harris

At Google I/O a new version of Google Play services was revealed that brings new capabilities and the latest optimizations to devices across the Android ecosystem. Here is what Google says about the New Google Play Services 5.0:Services for Android wearables: Apps can more easily communicate and sync with code running on Android wearables through an automatically s...
---
Why You Should Localize Your App (And What Exactly Localization Is Anyway)
Thursday, June 26, 2014 by Tobias Scherf

The question that we encounter at PTIGlobal most often is this: "Do I really have to localize my app?" On second thought, the question that we actually encounter more often is an unspoken one that folks are too embarrassed to ask: "What exactly is localization?"This is the first of several articles on app localization that will answer both of these quest...
---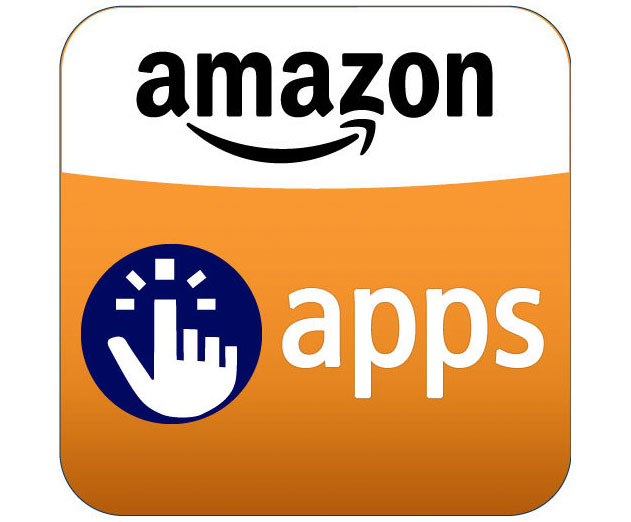 Amazon Releases Research on Success of Developers on the Amazon Appstore Platform
Monday, June 16, 2014 by Richard Harris

Amazon is trumpeting its success in convincing developers to utilize its platform with its latest announcement of an IDC study saying that developers are having positive results from the Kindle Fire platform. According to the IDC survey commissioned by Amazon, 65% of developers building apps and games for Kindle Fire are making at least as much money on t...
---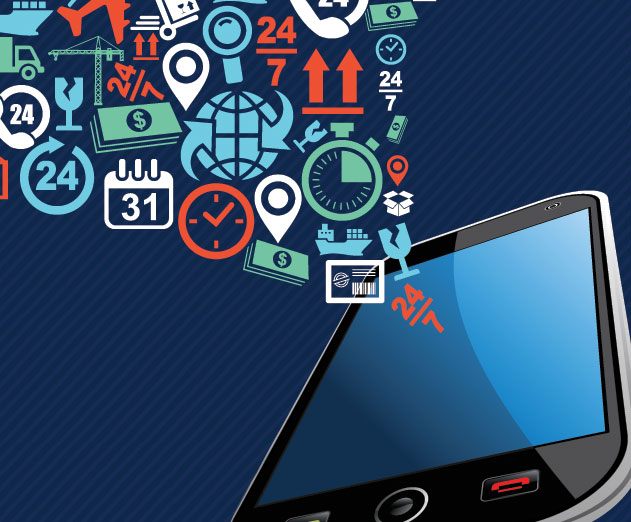 The Ultimate Guide to App User Engagement
Monday, June 16, 2014 by Stuart Parkerson

The Facts: More than 50 percent of Americans own a smartphone; 800 apps are downloaded every second from the Apple App Store; US smartphones have an average of 41 apps installed - a 32% jump from last year. And nearly 22 percent are never used more than once.Sure, you need a great app with compelling, useful, entertaining & informative features & content. B...
---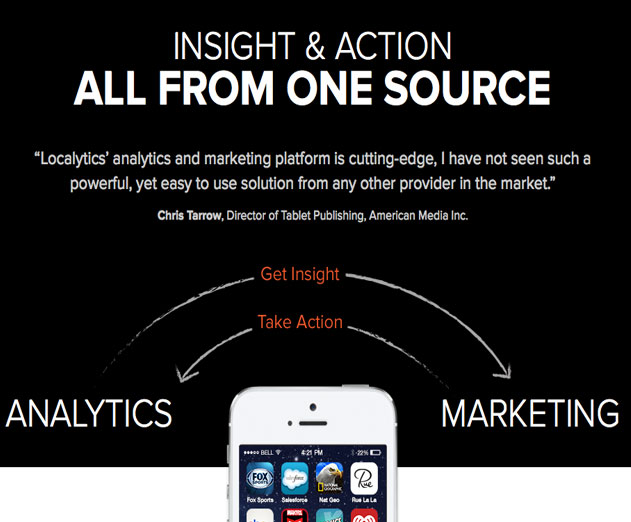 8 Critical Analytic Metrics for Measuring Mobile App User Engagement
Monday, June 09, 2014 by Stuart Parkerson

Measuring and optimizing for the right engagement metrics is the key to attaining and keeping users. Whether your business model is driven by in-app advertising, purchases, or paid subscriptions, driving your revenue is fundamentally dependent on personalization and engagement. The metrics are available, but identifying which are the most important for trackin...
---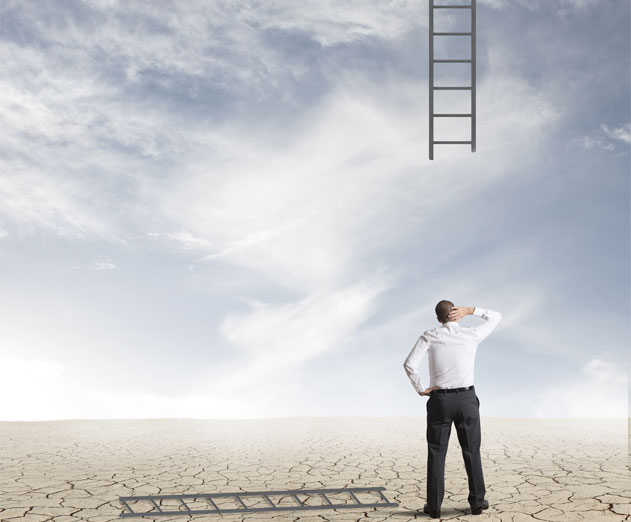 Five Solutions for Common App Development Challenges
Friday, June 06, 2014 by Stefano Sassu

Mobile use among consumers is growing exponentially. Hardware and operating systems aside, new applications are hitting the market every day for everything from commerce and gaming, to utilities and health and fitness. The playing field is wide open for developers of all shapes and sizes, but with it, comes steep competition and common pitfalls that can mean the di...
---
App Developers Should Consider Using a Soft Launch to Test App Market Readiness
Friday, May 23, 2014 by Richard Harris

We have to make a lot of assumptions in life, both in our business and personal lives. A lot of these assumptions are based on our experiences, however are you truly sure that your previous experience with app promotion and marketing is enough to successfully launch your app in a market that rapidly changes as quickly as mobile? And so you should consider conductin...
---
Adobe Announces New Analytics Platform Capabilities at Adobe Summit EMEA
Wednesday, May 14, 2014 by Stuart Parkerson

Among a number of announcements by Adobe at the Adobe Summit EMEA are new capabilities for Adobe Analytics, the data and analytics platform for the Adobe Marketing Cloud.New offerings include:Live stream – Now available is the ability to provide full stream of live event data feeding into Adobe Analytics, including real-time data from Adobe Target, Adobe Social, and Ado...
---
New Localytics App Stickiness Index Measures User Engagement and Loyalty
Wednesday, May 07, 2014 by Stuart Parkerson

Localytics, a marketing and analytics platform for mobile and web apps, has released the App Stickiness Index, a new way for brands and developers to benchmark their app's engagement and loyalty values against industry aggregates. The inaugural Localytics App Stickiness Index provides analysis of 25,000 apps through Q1 2014. Localytics defines a "sticky" ...
---
Apmetrix Upgrades Mobile App Analytics Platform
Sunday, April 27, 2014 by Richard Harris

Apmetrix, a provider of business intelligence solutions for games and apps, has announced that 40 new data sources have been added to its real-time analytics platform. The addition of data includes sites and applications such as: Comscore, Facebook, Flurry, adjust.io, HasOffers/Mobile App Tracking, Google Analytics and AdWords, Fiksu, Tumblr, Exact Target, Vim...
---
Study Finds 80 percent Of Mobile Content Reads Never Leave The Landing Page
Wednesday, April 09, 2014 by Richard Harris

Rumble, the smart mobile publishing platform, has announced the findings of its latest quarterly mobile study which identifies how users interact with content and how this affects their likelihood to share articles. This follows on from their first study, which showed that mobile readers have unique engagement habits when it comes to mobile content apps. This new stud...
---
Adobe Launches New App Marketing and Monetization Solutions with PhoneGap Enterprise and Support for Apple iBeacons
Tuesday, March 25, 2014 by Richard Harris

Developers can now create and deliver mobile apps while marketers manage, measure and monetize the content, all from within Adobe Marketing Cloud through the launch of new PhoneGap Enterprise and support for Apple iBeacons which help companies create, manage and deliver mobile app experiences to their customers and prospects in real-time. The ne...
---
Over 50 Percent Of Mobile Users Who Buy Something, Buy Again!
Monday, March 24, 2014 by Richard Harris

Is the second in-app purchase more important than first? In terms of targeting app users, it is a critical action, according to Tom Farrell, Director of Marketing for Swrve.In a recent article, on the Swrve website titled "The Time Critical Nature Of Second Purchases," Tom gives these numbers: only 1.5% of users make a purchase in a given month and of those only 50...
---
Knetik Media Launches Knetik Cloud for Game Platform Services
Tuesday, March 18, 2014 by Stuart Parkerson

Knetik Media is launching the Knetik Cloud which will offer content publishers the ability to save money and time while expanding the breadth of user engagement. The cloud service will organize, manage and deliver content on a platform that is multi-device aware and multi-lingual capable.The Knetik Cloud enhances the user experience through an advanced gamification enga...
---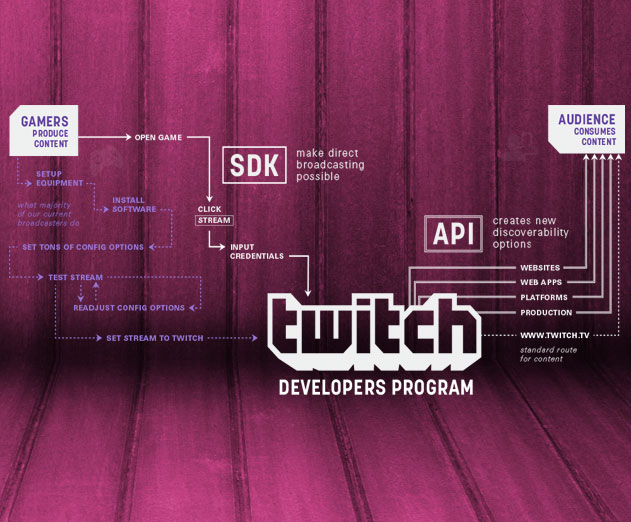 Twitch Gaming SDK Moves From PC/Console Gaming to Mobile
Monday, March 17, 2014 by Richard Harris

Twitch, a video platform and community for gamers, is now offering its new Twitch Mobile Software Development Kit (SDK) too enable the live broadcasting, capturing and archiving of mobile games. More than 45 million PC and console gamers currently use Twitch to broadcast, watch and chat about pc and console gaming. With more than 10 million mobile installs of the T...
---
Tapjoy Launches nGen Platform for App Marketing, In App Monetization and App User Engagement
Monday, March 17, 2014 by Richard Harris

Tapjoy has launched its new nGen Platform to help developers better monetize their user audience by fostering deeper engagement within an app and delivering a better overall app experience for app users. Platform HighlightsRight Engagement: The nGen Platform utilizes Tapjoy's rewarded ad units, from Direct-Play videos and rich media ads to their newl...
---
What Mobile Experience Management Means for App User Engagement
Tuesday, March 04, 2014 by Richard Harris

As markets grow and mature, trends emerge and these trends receive names to describe that trend. Connecting a bunch of stuff to the Internet, you get the Internet of Things (first used by Kevin Ashton executive director of the Auto-ID Center).Artisan Mobile has developed the term "Mobile Experience Management" to describe its integrated suite of tools and...
---
Will New App Monetization Opportunities Arise for Developers from Affectiva's New Affdex SDK?
Tuesday, February 18, 2014 by Stuart Parkerson

Ever since the introduction of the smartphone/smartdevice, one of the most powerful aspects of this technology has been its capability to recognize and react to the environment surrounding it. The inclusion of GPS, Accelerometer, Gyroscope, Magnetometer, Proximity Sensor, Camera and more gee whiz tech makes these ubiquitous devices truly worthy of their Star Trek tech r...
---
No More Flappy Bird Says Developer Dong Nguyen
Sunday, February 09, 2014 by Richard Harris

Success isn't all it's cracked up to be says the developer of the iOS game "Flappy Bird" and to try and slip back into a quite life he's going to take Flappy Bird out of the app store! WHAT! You mean he's not interested in being a famous developer and possibly making loads of cash? That's right says Dong Nguyen the creator of the little game that has stayed at the top o...
---
The Secret to a Successful Mobile Game Launch
Monday, February 03, 2014 by Rick Evans

As a mobile game developer, analytics are without a doubt one of the most important tools to help you launch your game. Not only do analytics help you understand the early performance of your game, but they also provide the context necessary to guide future product developments and optimize your marketing efforts. When you're launching your mobile ga...
---
Tapstream Offers Deferred Deep Links to Enhance App User Acquisition
Monday, January 27, 2014 by Richard Harris

Tapstream is working to help developers with what it calls a "big blind spot" when it comes to user acquisition - no ability to do intent-based advertising across the ecosystem. Every user acquired is treated the same way once they launch the app for the first time, regardless of the ad or the creative they tapped on.Solving the ProblemMobile deep links come close ...
---