game publishers news search results
Developer news items we found relating to game publishers
100 results
---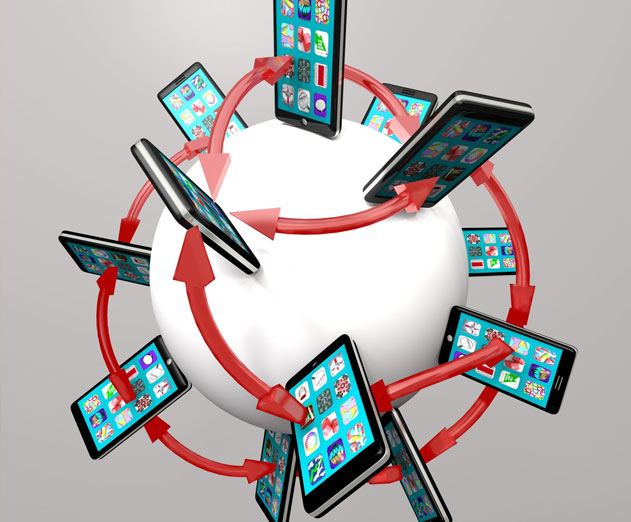 App monetization and choosing the right partner
Friday, September 22, 2017 by Ignasi Prat

The process of defining the business model for monetizing your apps and mobile games starts before even a single line of code is written. It's one of the most important considerations that'll shape your future strategy. It's the type of strategic decision that will influence your present and future development. And if you decide to monetize through advertising, choosing...
---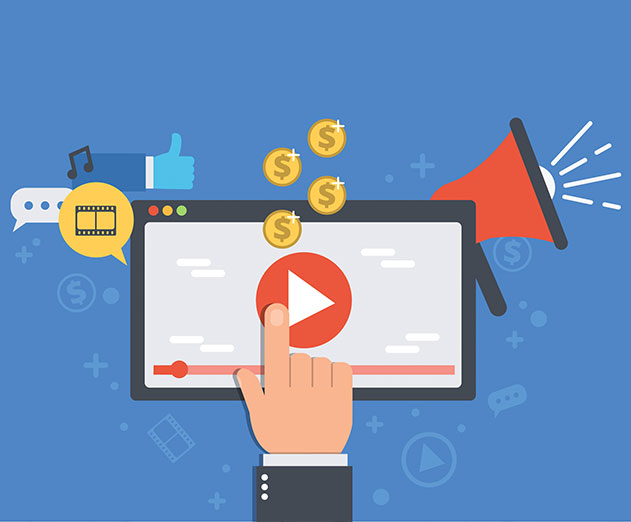 About the explosive growth of mobile video advertising
Tuesday, September 19, 2017 by Richard Harris

Smaato has released its Q2 2017 Global Trends in Mobile Advertising Report. Smaato conducted an in-depth analysis of the 1.5+ trillion ad impressions delivered on its platform in the second quarter of 2017, and found new data to support the massive growth of video advertising globally, and particularly in-app, which is growing faster over mobile web as a share of digita...
---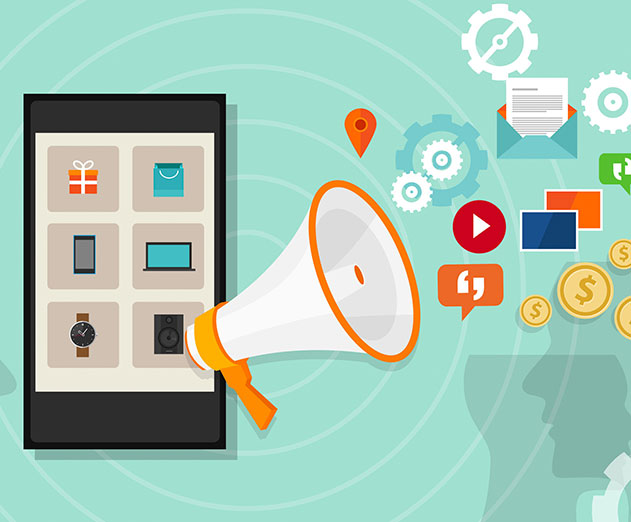 Glispa acquires justAd to provide a better ad experience
Thursday, September 14, 2017 by Christian Hargrave

Glispa Global Group has announced that it has acquired justAd, a creative tech platform that enables brands and agencies to easily create, serve and analyze interactive ad units. justAd boosts ad results by allowing the creation of dynamic, interactive creatives at scale. These more engaging ads types enable brands and agencies to reach past "banner blindness syndrome,"...
---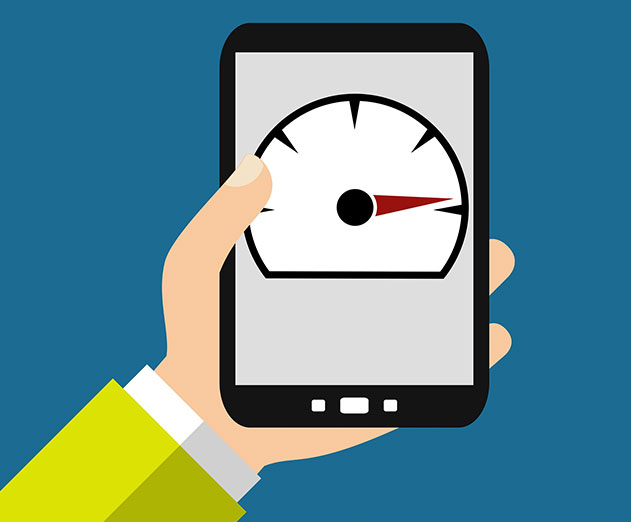 PacketZoom launches Mobile IQ performance analytics for free
Tuesday, September 12, 2017 by Christian Hargrave

PacketZoom, the company re-defining mobile application performance via in-app mobile networking technology, today announced the launch of Mobile IQ, a free mobile analytics tool that enables app developers to analyze, troubleshoot and control app performance in real-time. Integrated with Mobile ExpresslaneTM as part of the PacketZoom platform, Mobile IQ makes PacketZoom...
---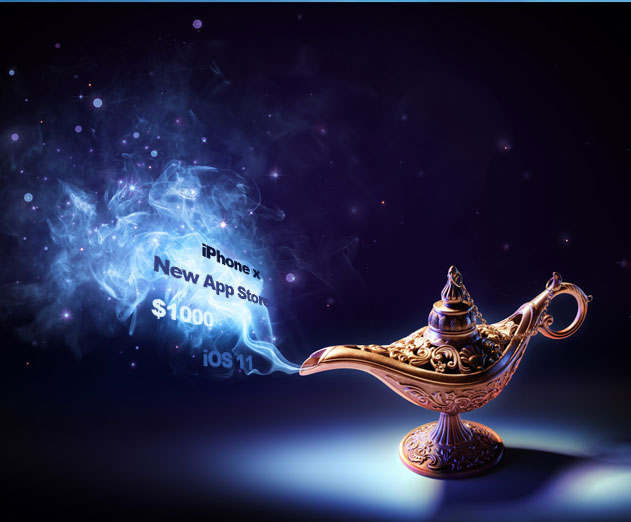 What the iPhone X and iOS 11 mean to app developers
Tuesday, September 12, 2017 by Richard Harris

The excitement of Apple launch day always reminds me of the Willy Wonka "opening of the gates", you know - where the public gets a peek inside Apple's secret factory for a brief moment. But this year the Apple event feels a bit different. Maybe it's the recent leaks, maybe it's because we all know Apple is facing a ceiling of innovation they have to punch through - and ...
---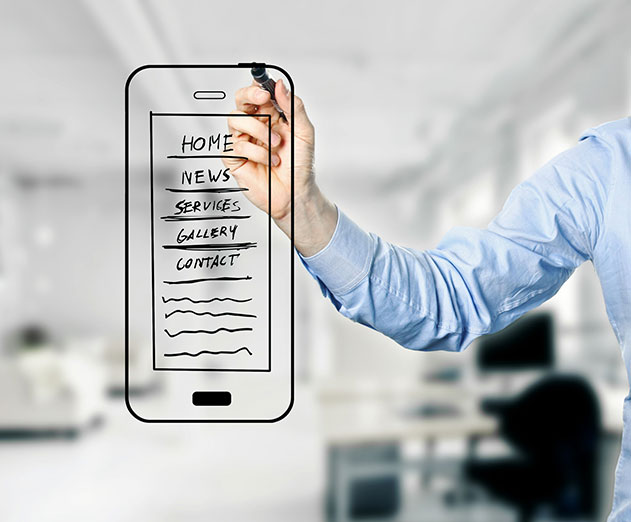 Providing in-app customer support help from Helpshift
Thursday, September 07, 2017 by Richard Harris

In today's hyper-competitive market, a developer must be sure to remove all potential friction points, which can irritate customers, or risk app extinction. Even the best of apps have seen this negative trend over a long period of time due directly to subjects like, customer support, scalability, and poor retention efforts.We had a chat with Abinash Tripathy, co-founder...
---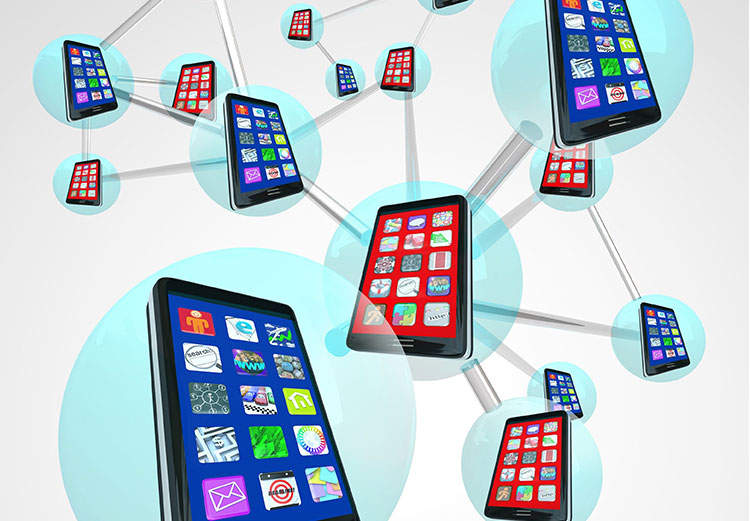 Build a mobile API ecosystem that is high performing and reliable
Saturday, September 02, 2017 by Shlomi Gian

Application Program Interfaces (API's) represent an effective way to build and manage mobile services. By using API's - a set of routines, protocols and tools for building software applications - application developers no longer have to buy technology software or hardware. Instead, they can simply plug into a growing open ecosystem of API-driven services. It is simple t...
---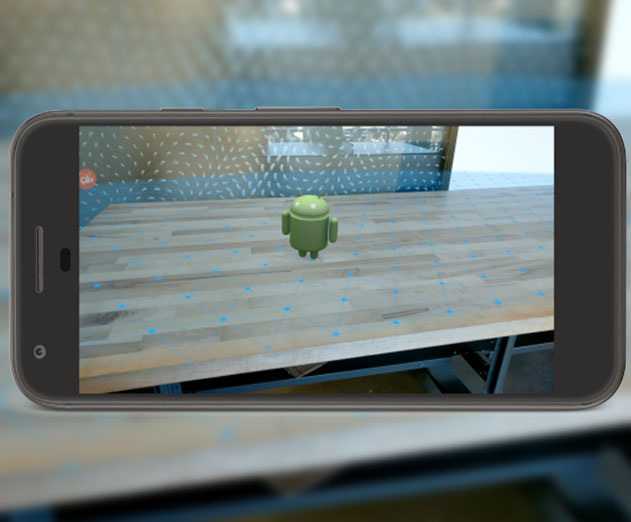 Google ARCore SDK releases Unreal Engine support
Friday, September 01, 2017 by Richard Harris

Google has announced ARCore, bringing augmented reality (AR) functionality to Android smartphones. Developers can immediately get started with Google's developer preview of ARCore, which also includes Unreal Engine support. ARCore enables AR development across Android ecosystem, giving developers the ability to make compelling AR experiences without the need for any add...
---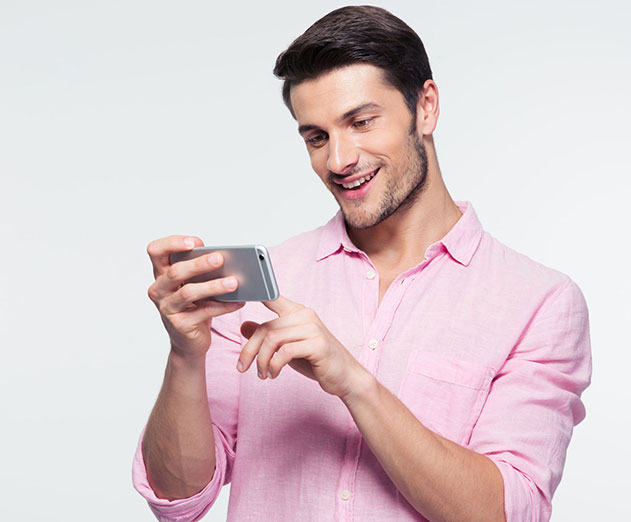 Make better apps to get enterprise users engaged
Wednesday, August 30, 2017 by Natalie Lambert

Think about all the big (and little) moments that can make or break your business. Like when managers are prioritizing their spending for the coming year. Or when sales reps are pitching to your biggest client. These moments of engagement are the vital times when employees need instant access to insights that will help them make smarter decisions and perform at the top ...
---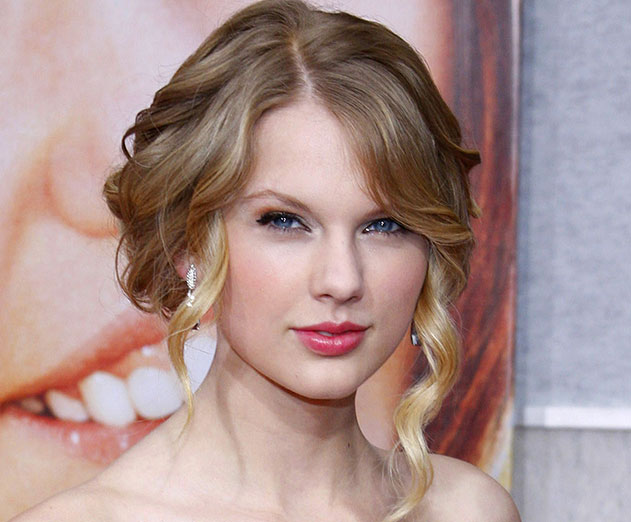 When Taylor Swift crashes servers
Wednesday, August 30, 2017 by Richard Harris

Whether it be a new pop star album, release of a new season of a TV show, or a "fight of the century" style hyped up fight, we never quite think about what it takes in technological infrastructure to make all of the magic happen. In particular, with the release of Taylor Swift's latest song, "Look what you made me do," a similar situation arose which had many scrambling...
---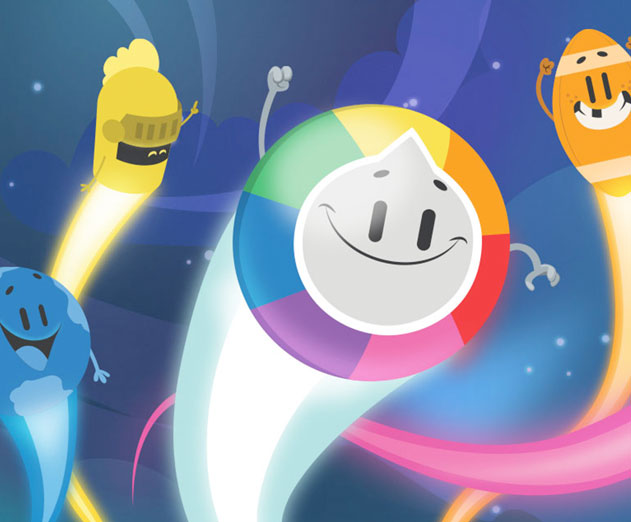 Building a viral app platform
Monday, August 28, 2017 by Richard Harris

With the 1 year anniversary of Pokemon Go fresh in our minds, it's fair to wonder why more mobile games have not reached the same level of success. Many have made an initial splash but failed to maintain the momentum necessary to achieve viral status. One notable exception is Trivia Crack. Since it's release in 2013, the mobile gaming sensation has been downloaded more ...
---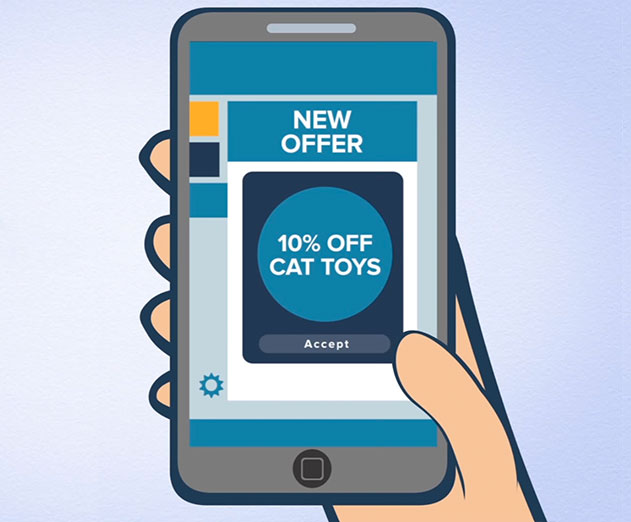 OfferCraft and Swinomish Casino launch new gamified campaigns
Friday, August 25, 2017 by Christian Hargrave

OfferCraft has teamed up with Swinomish Casino & Lodge in Anacortes, Washington, to launch weekly gamified offers that customers can play on their website, in email and via social media. And each week, the Swinomish Team offers a live look at each game on Facebook.The games, themed around a movie series, summer holidays and casino amenities and anniversaries, have b...
---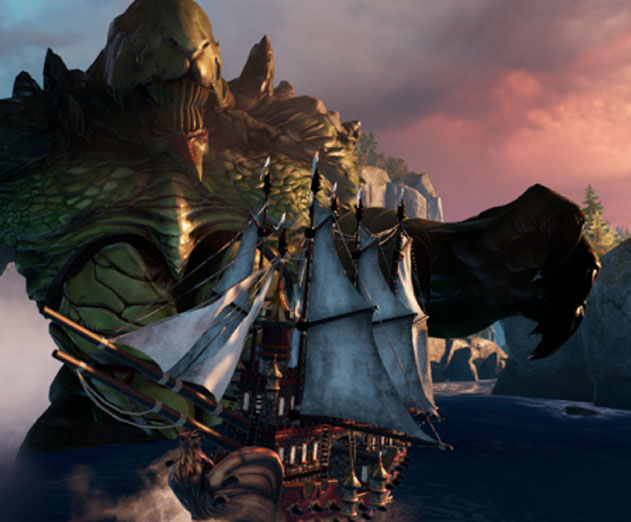 Epic Games awards new Unreal Devs with $5M
Friday, August 25, 2017 by Christian Hargrave

Epic Games has announced the latest round of Unreal Dev Grants, a $5 million initiative that awards developers with no-strings-attached funding for their valuable contributions to the Unreal Engine community. Spanning a wide array of projects, including video games in development to the work of diligent community supporters, 15 recipients are receiving a total exceeding...
---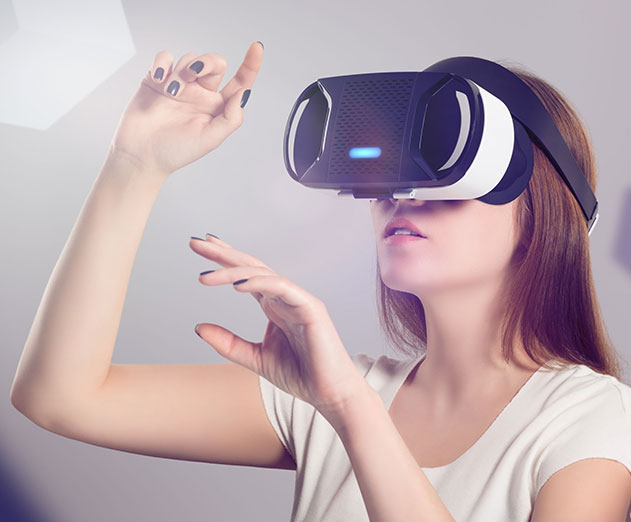 Immersv VR and Mobile 360 marketing firm nabs $10.5M in Series A
Wednesday, August 23, 2017 by Richard Harris

Immersv, an interactive advertising platform for Mobile 360 and Virtual Reality, has completed a $10.5 million Series A round of financing. The Series A financing builds on a year of significant product and market momentum for Immersv, which combines interactive 360 advertising with a programmatic real time bidding platform. The company has recently signed programmatic ...
---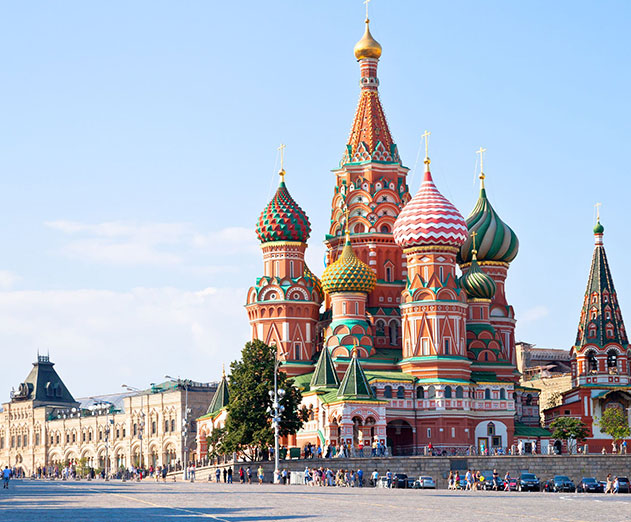 Russian mobile markets showing good signs for growth
Friday, August 18, 2017 by Richard Harris

With just $1.4 billion in revenues last year, the Russian gaming market looks rather modest when compared to the $24-billion Chinese market and the nearly $4-billion British market. However, a multitude of factors make the Russian market highly attractive to international investors and game publishers, says a report published by mobile marketing agency Zorka.Mobi and bu...
---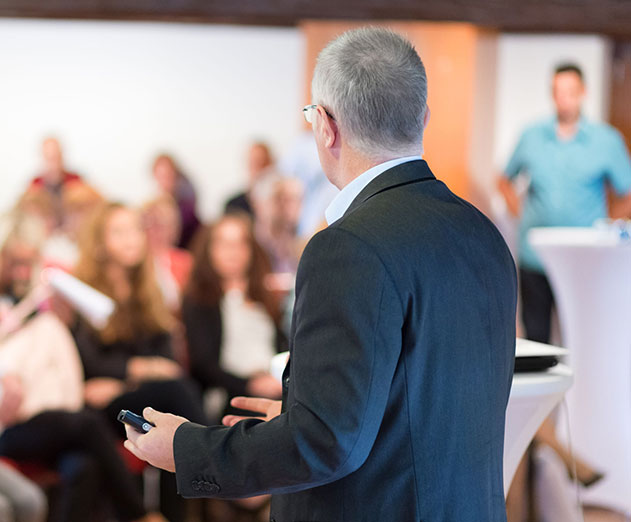 W3C Publishing Summit event docket announced
Friday, August 18, 2017 by Christian Hargrave

The World Wide Web Consortium (W3C) announced the program of its inaugural W3C Publishing Summit to be held 9-10 November 2017 in the San Francisco Bay area, California, featuring keynotes from Internet pioneer and futurist Tim O'Reilly and Adobe CTO Abhay Parasnis.Publishing and the Web interact in innumerable ways. From schools to libraries, from design to production ...
---
AR experience to be provided as New York Jets team up with Xperiel
Friday, August 18, 2017 by Richard Harris

To kick-off the 2017-2018 NFL season, the New York Jets and Xperiel, inventor of the Real World Web (RWW) platform, are announcing a partnership to bring football fans' favorite in-stadium activities right to their fingertips. Starting on September 24, during the home game against the Miami Dolphins, fans using the New York Jets app will be able to participate in custom...
---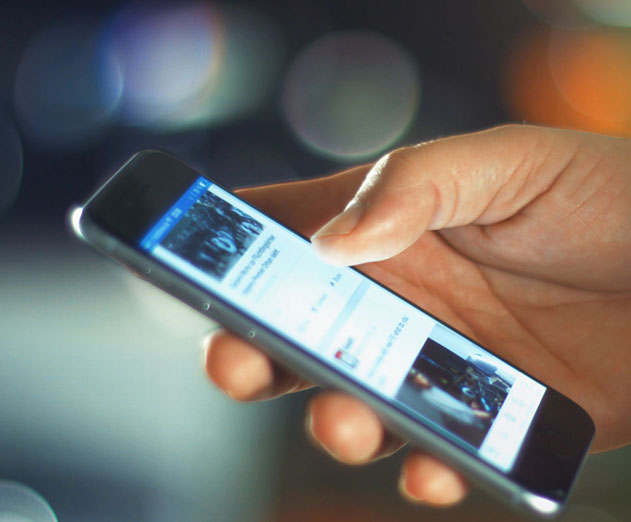 Mobile SDKs: What they really do to your mobile app
Friday, August 18, 2017 by Rohith Ramesh

Mobile SDKs; love them or hate them, they're here to stay. They provide our apps with all sorts of functionality that would be incredibly time consuming to build, and they give us another means to monetize our apps. Third party SDKs are in fact, quite popular. According to a study done by SafeDK, on average each Android app uses nearly 18 third party SDKs. That number i...
---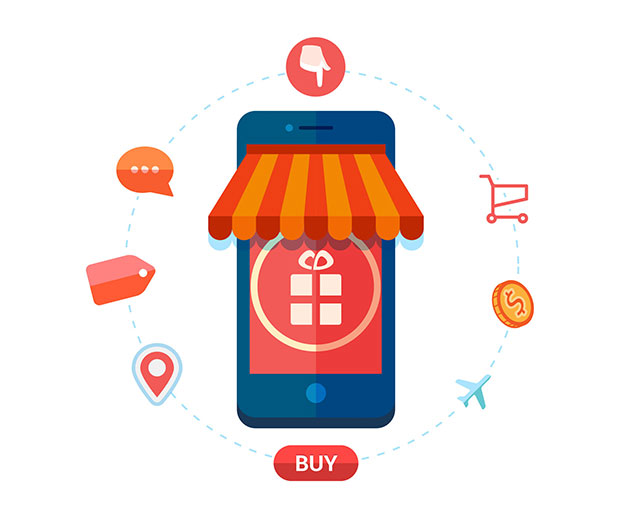 A guide to monetizing apps using mobile native advertising
Thursday, August 17, 2017 by Ashwin Shekhar

The pace of innovation in mobile advertising has never been greater. While we have seen significant gains over the last few years, today, the industry is benefiting from the convergence of three areas - native ads, programmatic buying and enhanced targeting. This powerful fusion is essential to ensure a future in mobile advertising which provides users with a relevant a...
---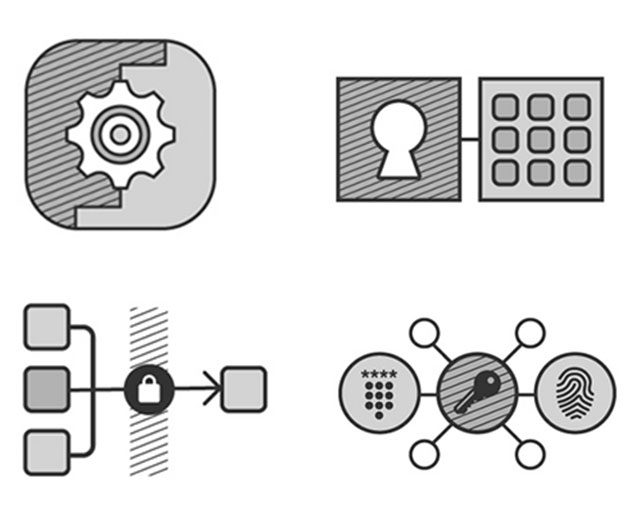 Appdome integrates into the AppConfig community
Monday, August 14, 2017 by Richard Harris

Appdome, a cloud hub for mobile app integration, has joined the AppConfig Community, re-affirming its ongoing commitment to a secure and efficient mobile industry. AppConfig's best practice feature-set can now be automatically integrated in apps via the Appdome platform, all without any code or coding. App Publishers (ISVs) and enterprise app developers can add AppConfi...
---
Vungle SDK to be released on the Amazon Fire tablet
Tuesday, August 08, 2017 by Richard Harris

Vungle, a marketing platform for in-app video ads, has announced the upcoming release of a software developer kit (SDK) for Amazon's popular Fire tablets. Vungle, working together with Amazon Appstore, will bring its user acquisition and monetization platform to Fire tablets.According to analyst firm IDC, adoption of Amazon devices increased 1,200 percent year over year...
---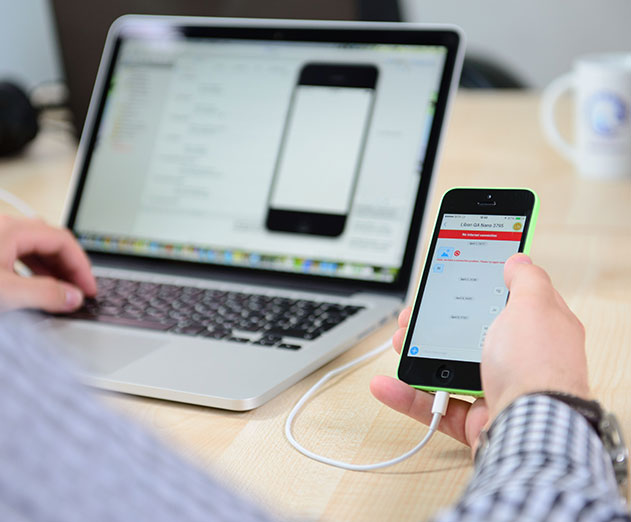 How mobile app testing has changed
Friday, August 04, 2017 by Richard Harris

Technologies are rapidly evolving and ways of testing them are changing too. But one thing remains true - product quality must be high. Therefore, it is important to have a clear vision on how you will guarantee that your product is working as planned. Depending on the project, you can build your own testing team, hire professional consultants or do a combination of bot...
---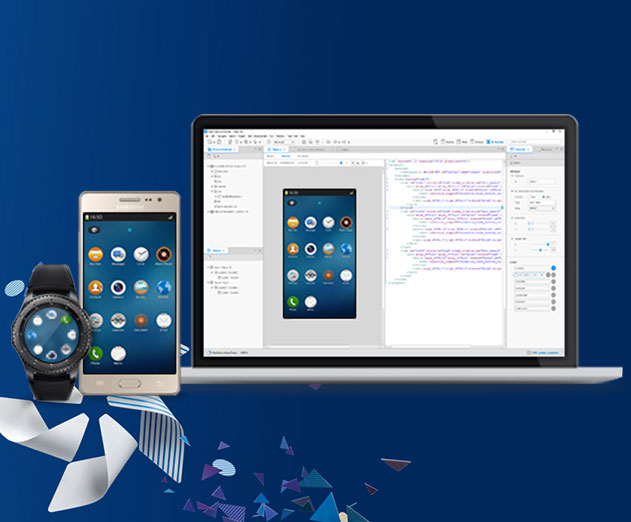 Tizen app developer growth is exploding says Hokyu Choi from Samsung
Thursday, August 03, 2017 by Richard Harris

Ever since Samsung released their own operating system, Tizen OS, into the market back at the beginning of 2012, Samsung has been continuously pushing for the adoption of the mobile OS on their devices. But although Android still dominates a majority share of Samsung devices in many regions, the growth of the Tizen OS is not to be overlooked and still has the potential ...
---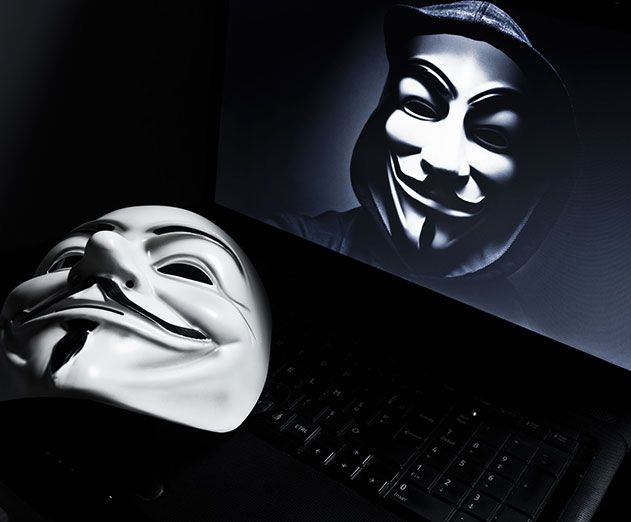 Developers are most wary of these technologies being hacked
Wednesday, August 02, 2017 by Christian Hargrave

In a new survey by Netsparker Ltd., a provider of web applications security, developers agreed that the government and financial services are the two sectors most vulnerable to hacking and that smart home IoT is the most vulnerable technology.Propeller Insights conducted the recent survey of U.S.-based software developers for Netsparker from July 5-7, 2017.Government mo...
---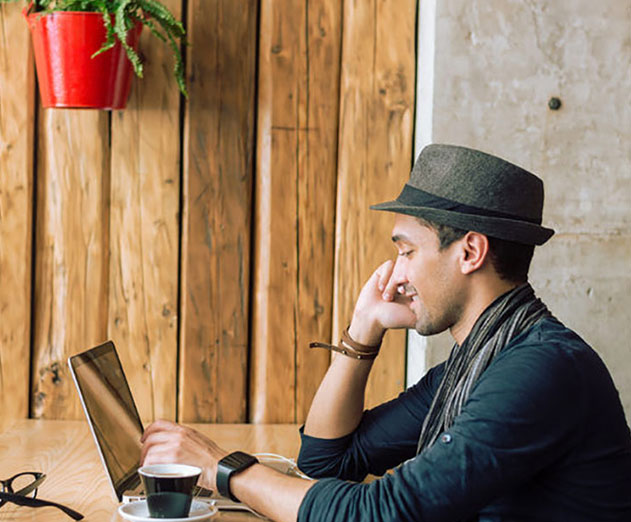 Game developers can now use StratusCore's Virtual Studio platform
Wednesday, August 02, 2017 by Richard Harris

StratusCore, a content production technology company, has announced significant enhancements to its cloud-based Virtual Studio platform that allows digital artists and creative studios to create content in a more cost-effective way with on-demand access to an expanded range of software tools, compute and collaboration.StratusCore's Virtual Studio is a pre- to post-produ...
---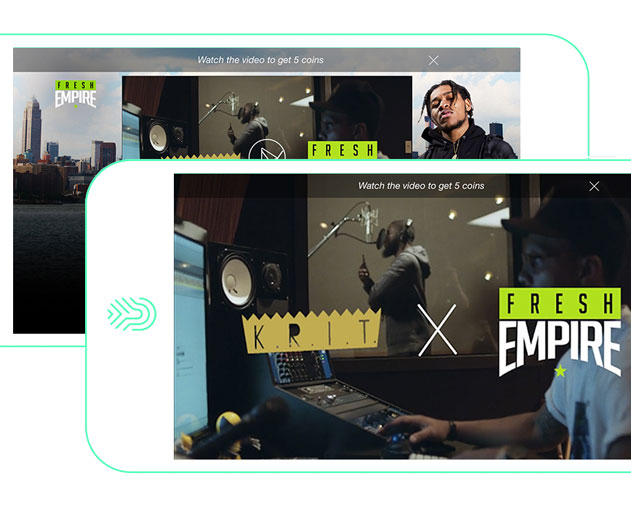 Mobile rewarded ads help increase IAP spends shows study
Tuesday, August 01, 2017 by Richard Harris

Rewarded videos inside games and apps can be a double edge sword. Give "something" to a user for watching a video is a gamble because it's hard to decipher how users will react. It's an obvious thought to wonder if rewarded ads take revenue away from In-App Purchases (IAPs). But new data out today from Tapjoy shows that rewarded ads actually help increase IAP ...
---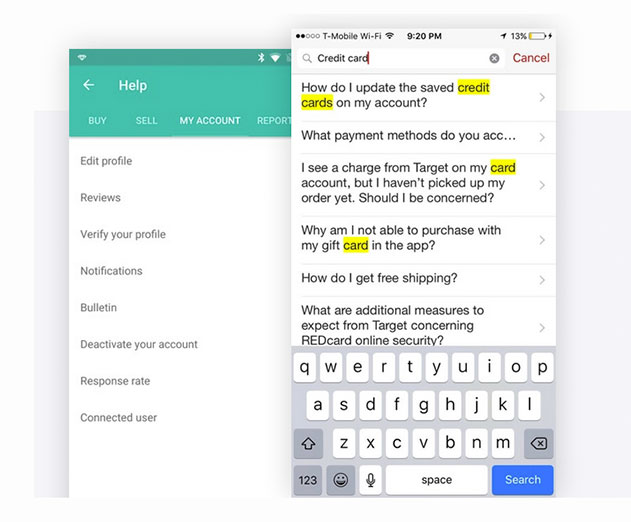 Helpshift helping top grossing apps with their customer support
Monday, July 31, 2017 by Christian Hargrave

Helpshift, the company providing customer support through enterprise-level, in-app customer experiences, has announced that its customer support platform is used by 34 of the top 100 grossing gaming apps, including five of the top 20, as ranked on Apptopia, a provider of mobile app intelligence."Gaming apps that provide more sophisticated in-app support are more likely ...
---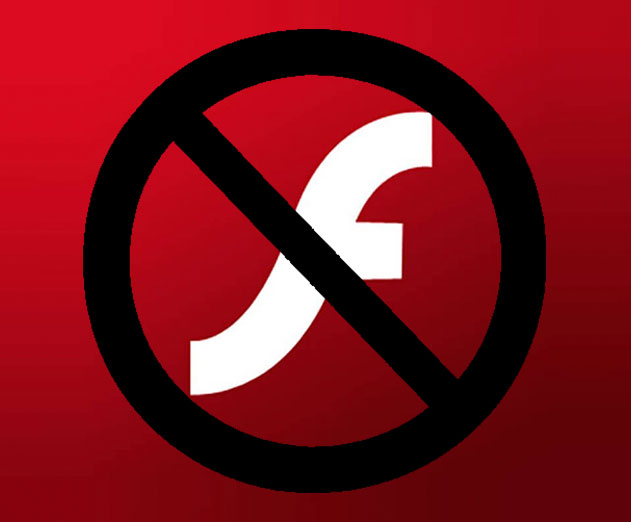 Adobe will be stopping updates for Flash by 2021
Friday, July 28, 2017 by Richard Harris

Adobe has announced its plans to stop updating and distributing Flash Player at the end of 2020. As open web standards like WebGL and HTML5 rapidly advanced to offer many of the web game development capabilities provided by Flash, it became clear that Flash's lifespan was limited.As a result, Facebook has partnered with game developers to support their HTML5 efforts, he...
---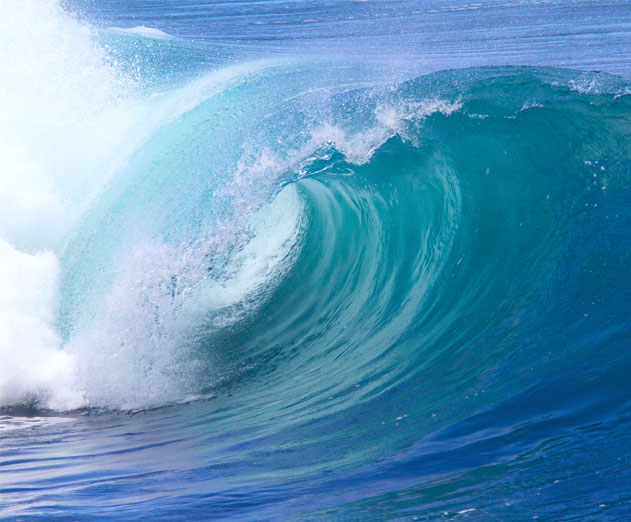 Why Tricentis acquired Flood IO
Friday, July 28, 2017 by Christian Hargrave

Flood's breakthrough technology frees load testing from resource-intensive performance labs and "shifts it left" with a simplified and highly-scalable approach. Together, Tricentis and Flood are transforming load testing for today's lean, fast-paced delivery pipelines. Transforming Load Testing for DevOps and AgileFlood lets DevOps teams test how their applications...
---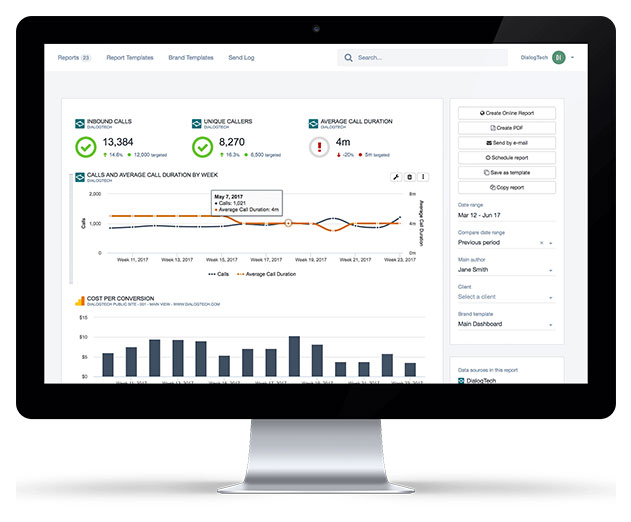 Omni-channel insights launch for phone call analytics platform DialogTech
Wednesday, July 26, 2017 by Christian Hargrave

DialogTech, a provider of marketing analytics for phone calls, has announced the launch of Dashboard Insights. Businesses and agencies can now access and visualize DialogTech's call analytics data however they choose to gain the right insights into how phone calls from digital advertising, website interactions and offline marketing drive appointments, customers and reve...
---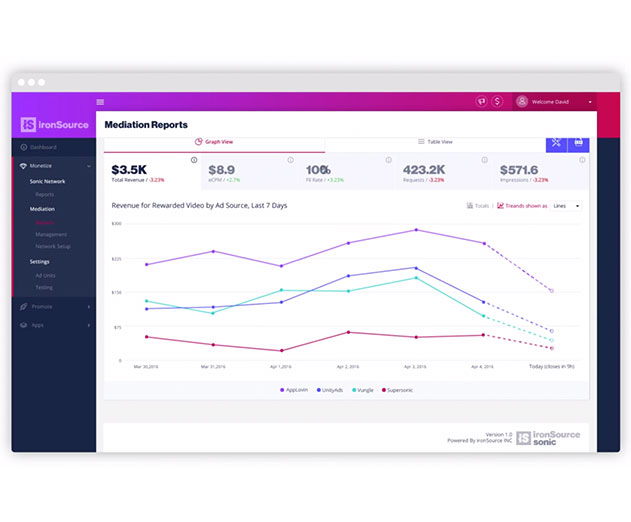 Fighting mobile ad fraud with new Active Protect program
Wednesday, July 26, 2017 by Richard Harris

A mobile monetization and marketing company, ironSource, has announced the launch of the Active Protect program, a program for mobile advertisers which aims to prevent the most frequent types of fraud on non-SDK traffic - primarily attribution and device manipulation - by blocking fraudulent or manipulated traffic detected by the program in real-time and automatically r...
---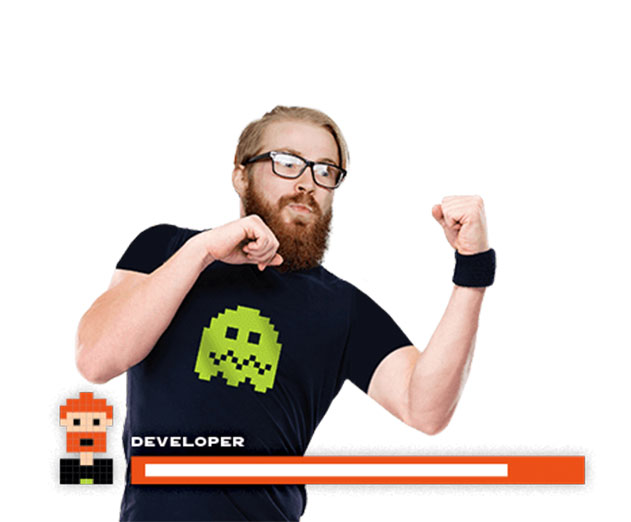 Checkmarx acquired Codebashing
Tuesday, July 25, 2017 by Christian Hargrave

Checkmarx has acquired Codebashing, an application security education company that delivers Game-like AppSec Training for Developers.Traditional secure coding education is ineffective and cannot scale to deliver continuous and across the board secure coding knowledge. Long training courses disrupt the developer's daily routine and don't address the specific challenge as...
---
Tapjoy hits a milestone of 600 million mobile consumers
Monday, July 24, 2017 by Richard Harris

Tapjoy, a Maximum Impact Platform for mobile advertisers and app developers, has announced that its ad platform grew to reach about 600 million mobile consumers at the close of Q2. This reach is primarily driven by massive growth in the company's rewarded video product, which posted an 80% year-over-year increase in the total number of daily unique viewers, a 107% incre...
---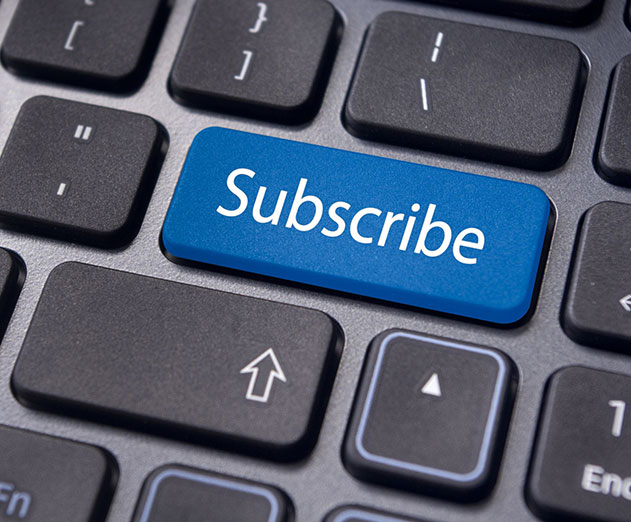 Why apps with subscription models are taking over
Monday, July 24, 2017 by Mark Loranger

Anybody with a passing acquaintance with the app store, whether on iOS or Android, is fully aware of the vast quantities of apps crammed into every (digital) nook and crevice, with more being released each passing day. For Apple and Google, this competition is great - the more apps there are, the more money they make. But for app developers, more competition means that ...
---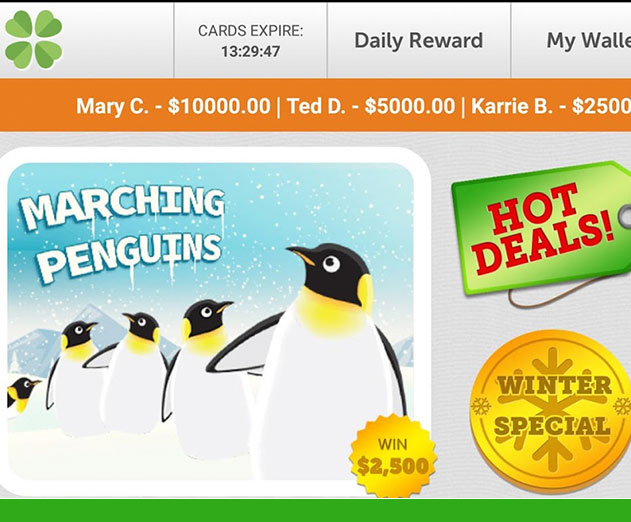 STREAM from Lucktastic lets app marketers define and target US consumers
Monday, July 24, 2017 by Christian Hargrave

Lucktastic, a free app that is crushing it with app rewards, has introduced the STREAM audience platform. STREAM gives marketers the ability to define and target mobile first US consumers using their proprietary first party data. Access to the STREAM is available immediately with the ability to apply segmentation across all of the unique native ad units within the app."...
---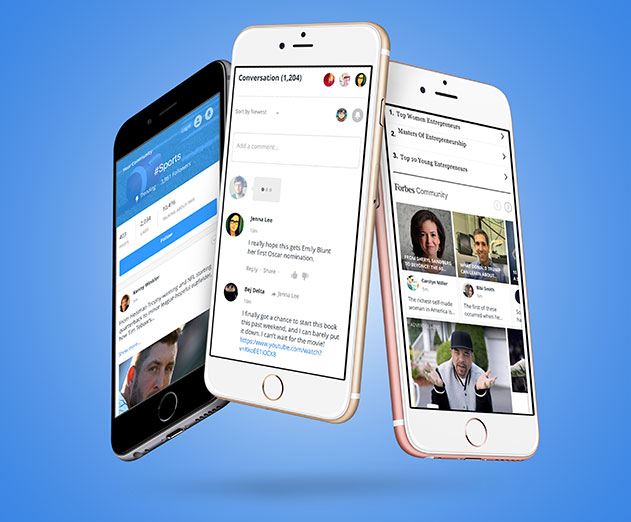 This native SDK helps you boost your mobile audience
Saturday, July 22, 2017 by Richard Harris

Spot.IM, a technology startup that builds global communities around the web, has announced the launch of its native Software Development Kit (SDK), enabling publishers of all sizes to significantly boost audience engagement, drive traffic, and earn meaningful revenue across mobile apps. By making Spot.IM's community solutions available to the public in a native SDK, iOS...
---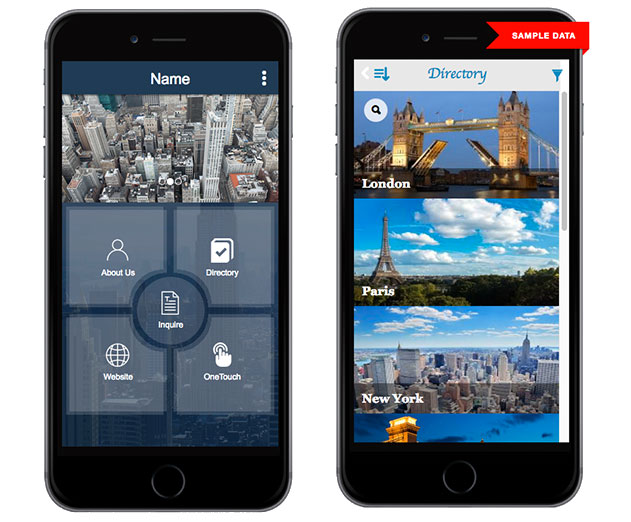 Appy Pie App Sheets feature
Friday, July 21, 2017 by Christian Hargrave

Appy Pie, a cloud-based mobile application builder platform just announced the launch of its App Sheets feature, which allows business owners to link all of their Google Spreadsheets and Forms into an app to modify in real-time. Appy Pie's newest feature allows users to have access to their Google Spreadsheets or Forms directly from the Appy Pie app to instantly add, mo...
---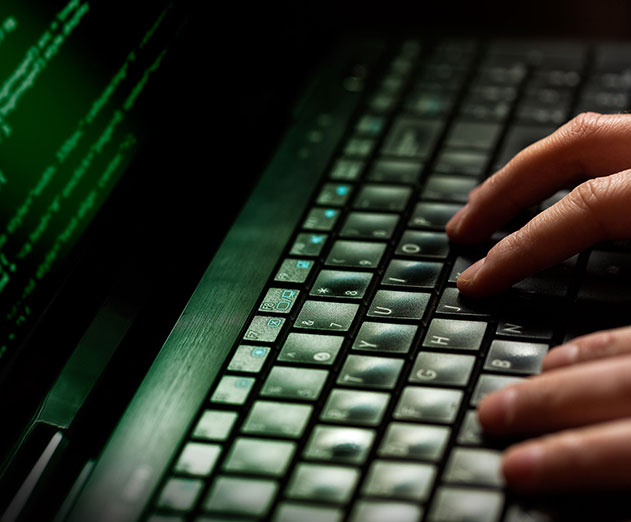 5,000 developers and professionals responded in Skill Up 2017
Wednesday, July 19, 2017 by Richard Harris

Nearly 5,000 developers and tech professionals across the world responded to Packt's third annual Skill Up survey to share their thoughts on the latest tech tools and trends, and how they work and learn. Skill Up 2017 also investigated wider questions about the tech industry - from its status and value in organizations and industry, through to urgent issues around diver...
---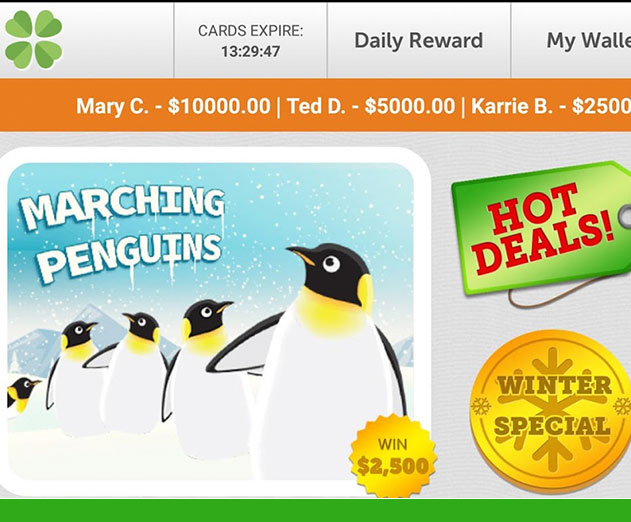 Lucktastic releases STREAM audience platform
Wednesday, July 19, 2017 by Christian Hargrave

Lucktastic, a free app that is crushing it with app rewards, has introduced the STREAM audience platform. STREAM gives marketers the ability to define and target mobile first US consumers using their proprietary first party data. Access to the STREAM is available immediately with the ability to apply segmentation across all of the unique native ad units within the app."...
---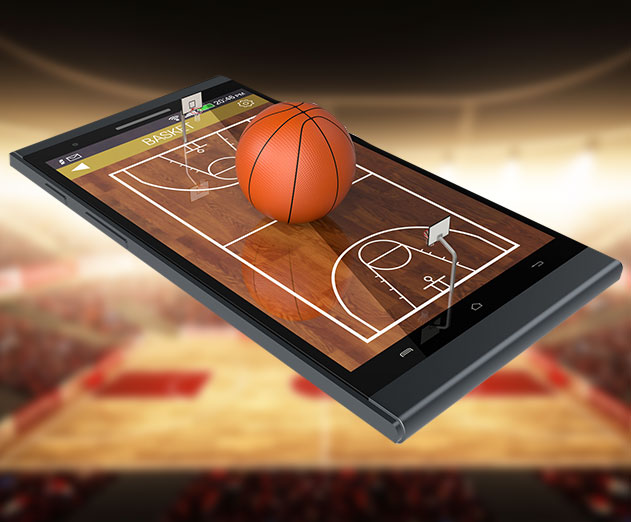 Sports and Entertainment Digital Accelerator for SportsTech launches
Tuesday, July 18, 2017 by Christian Hargrave

Built.io, provider of a Digital Fan Experience Platform, and BeyondCurious, a digital transformation consultancy, has announced a joint offering for the SportsTech world: the Sports & Entertainment Digital Accelerator. The Digital Accelerator program helps sports teams transform their venue, team and fan experiences through innovative use of digital technology.Under...
---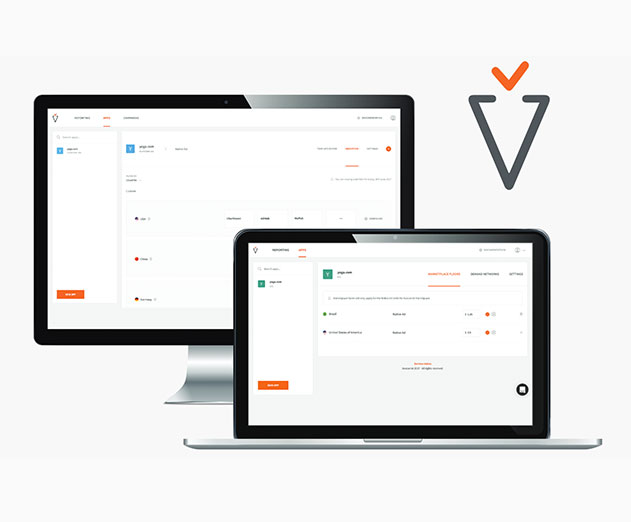 Avocarrot Unified SSP for mobile is launched from Glispa
Monday, July 17, 2017 by Richard Harris

Following the announcement of its fourth strategic acquisition, Glispa Global Group, a mobile ad tech company, unveils its newest product offering, Avocarrot, the full-service monetization platform which serves all types of mobile in-app advertising, both programmatic and performance-based. The new platform offers full transparency, control, and ease of use to boost and...
---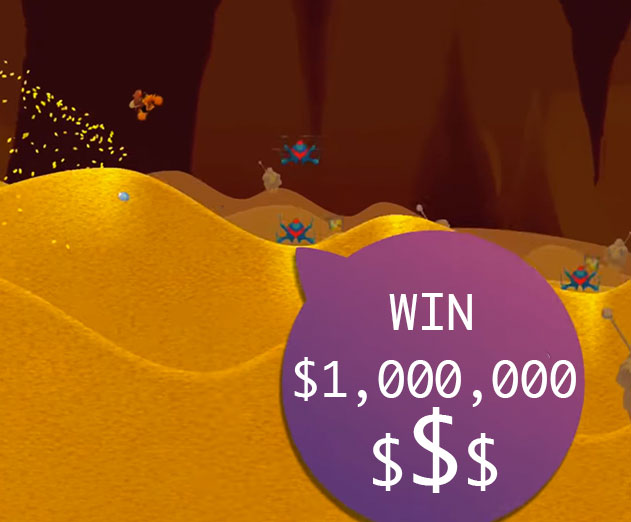 Millionaire's Run game app offers winner-takes-all $1M grand prize
Monday, July 17, 2017 by Christian Hargrave

A new mobile app just launched that's set to reimagine the running game experience for both expert and casual players. As part of the launch, the team will host a global competition in search of the app's fastest runner over the course of the next six months, with a $1,000 cash pot for each week's high score, and a phenomenal winner-takes-all $1 million grand prize to p...
---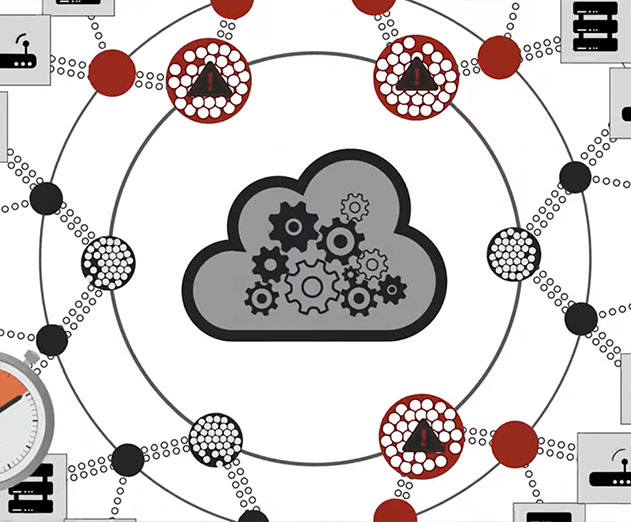 IIoT gets Lightning ML from FogHorn Systems
Monday, July 17, 2017 by Richard Harris

FogHorn Systems has announced the availability of Lightning ML, the newest version of its edge intelligence software platform for the Industrial Internet of Things (IIoT). Lightning ML is an IIoT software platform with integrated machine learning capabilities and universal compatibility across all major IIoT edge systems.Accenture predicts that IIoT can add $14.2 trilli...
---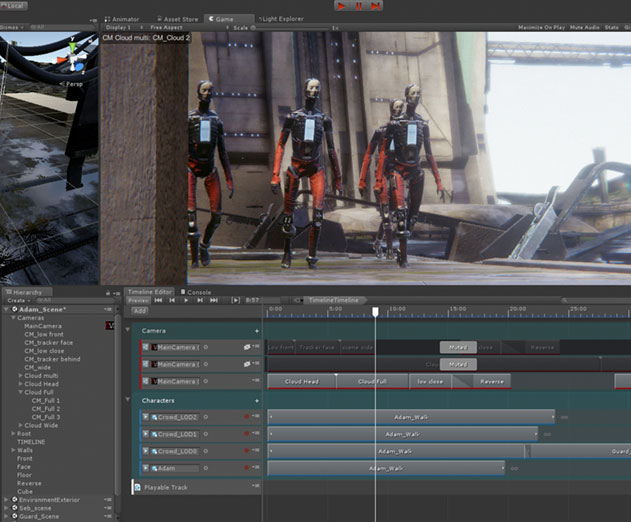 Unity 2017.1 goes subscription based
Friday, July 14, 2017 by Richard Harris

Unity Technologies announced that Unity 2017.1 is now available to download from their Store. The update is the start of a new cycle that will evolve their popular game engine. 2017.1, which is the company's first fully subscription-based product, focuses on helping teams work together more collaboratively by equipping artists and designers."Unity 2017.1 is a one-stop c...
---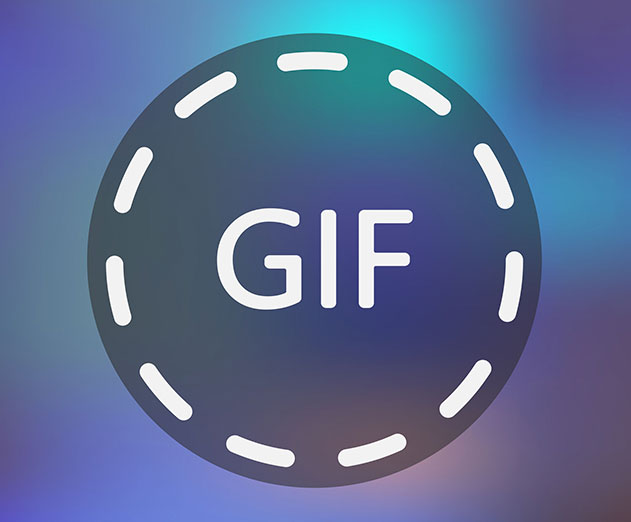 Make 1 minute GIFs on Gfycat now
Thursday, July 13, 2017 by Richard Harris

Gfycat, a user-generated GIF platform, has announced the launch of support for minute-long GIFs. Previously, GIFs on Gfycat were limited to 15 seconds or fewer.Support for longer GIFs is part of Gfycat's larger vision for the future of short content, said Gfycat CEO Richard Rabbat. "We're witnessing a shift in how consumers use GIFs and short videos. In addition to usin...
---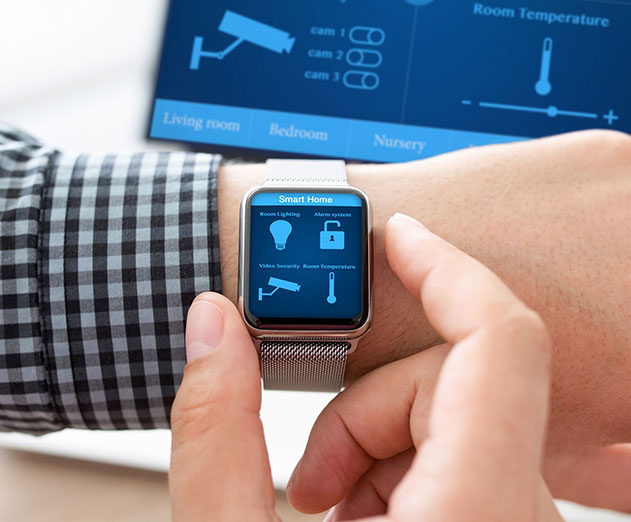 IFTTT report shows we love talking to connected devices
Wednesday, July 12, 2017 by Richard Harris

Almost everything is connected, or wants to be. Taking a stroll down the isles of any electronics store and it's not so much about the device can do by itself anymore, but what it can do online. I can testify personally that 80% of my own home is connected now. My electric source has two amp-clamps on it that report live power usage back to me. Most of our lighting...
---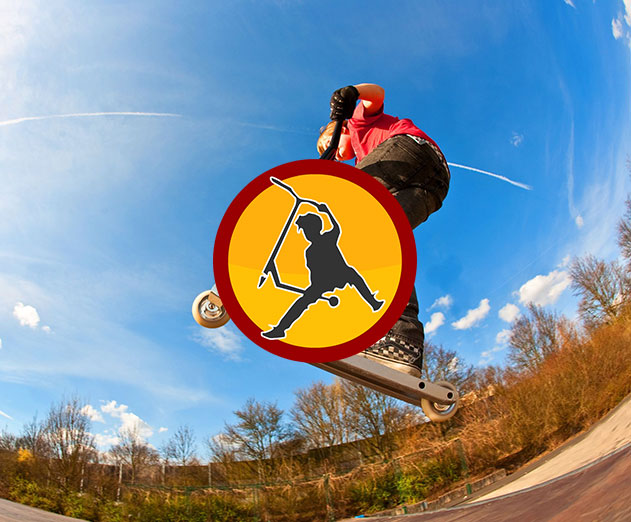 The Game of Scoot app wants to test your freestyle skills
Friday, July 07, 2017 by Christian Hargrave

Game of Scoot is an app for riders, shops, brands and distributors of the world of Freestyle scooter. A formatted app to compete alone or against another player.Game of Scoot replicates the well-known game of the Game of Scooter combined with the trick dices where the player can test their skills with the Freestyle scooter competing with other opponents, choosing the br...
---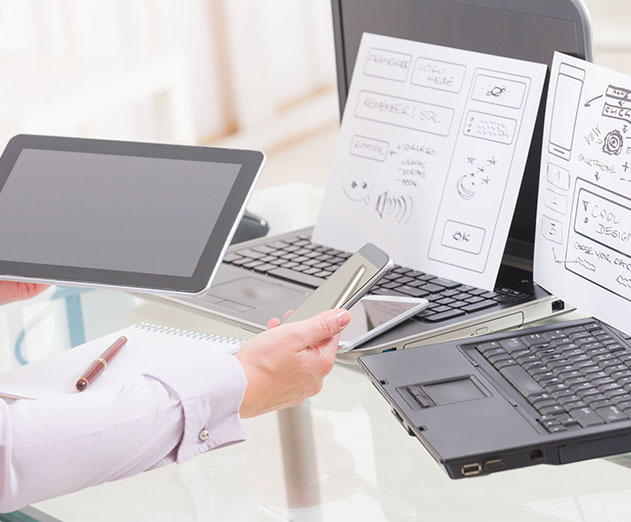 The case for developer platforms as seen by Oracle
Friday, July 07, 2017 by Richard Harris

Developers' lives are getting more challenging than ever. In the past, CIOs would give them the environment they had to work in, and operations was never part of their daily worries. But with the advent of cloud computing and broad adoption of DevOps methodologies, developers are now responsible for thinking about their environment, orchestrating containers, monitoring ...
---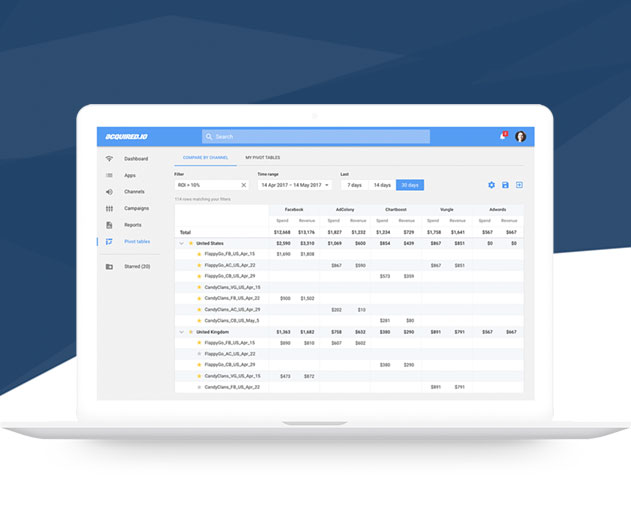 Acquired.io wants to help small app publishers
Thursday, July 06, 2017 by Richard Harris

The founders of mobile marketing company AppScotch, acquired by AppAnnie, have launched their newest venture, Acquired.io. The company has created a centralized platform to manage user acquisition across dozens of channels like Snapchat, AdColony, Chartboost, and others. Acquired.io has raised $2 million in funding from investors, many in the mobile gaming space. N...
---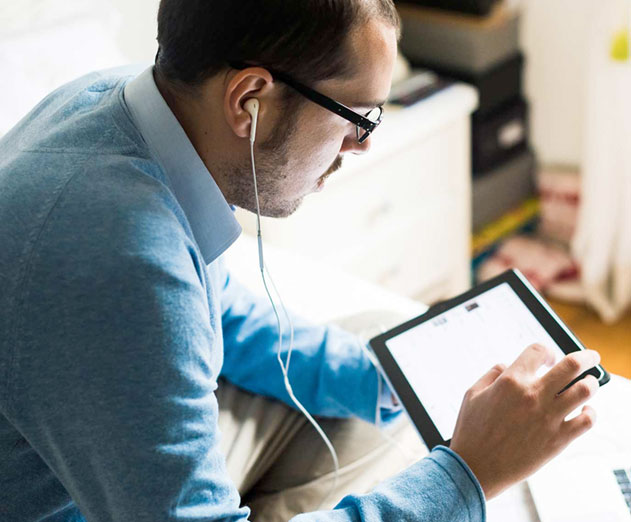 SpotX has released support for DigiTrust in its Direct AdOS
Tuesday, July 04, 2017 by Christian Hargrave

Video ad serving platform, SpotX, has released support for DigiTrust in its Direct AdOS, used by broadcasters and digital media owners. By providing publishers with a means of selling their inventory with similar audience recognition capability as Facebook and Google, SpotX publishers will increase yield and decrease data leakage from their browser-based properties. The...
---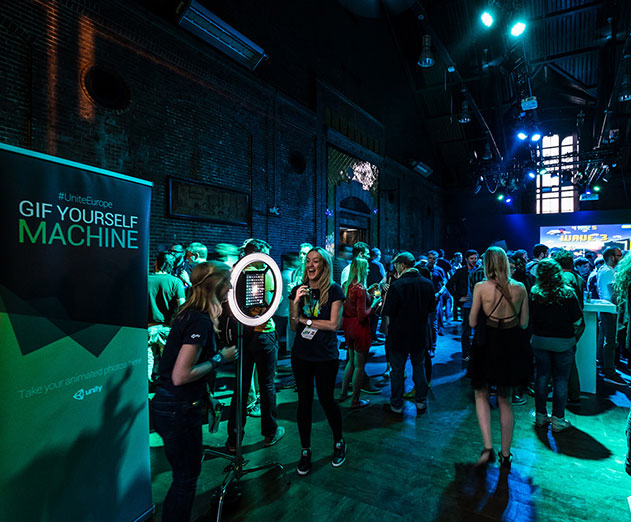 Your Unite Europe 2017 keynote briefing
Monday, July 03, 2017 by Christian Hargrave

Unite Europe 2017, taking place in the beautiful city of Amsterdam, has just kicked off! Over the next two days, artists, developers, teachers, filmmakers, researchers, storytellers and anyone using Unity will come together to talk about what they love most - creating with Unity.The opening keynote has just concluded and several big announcements have came down the pipe...
---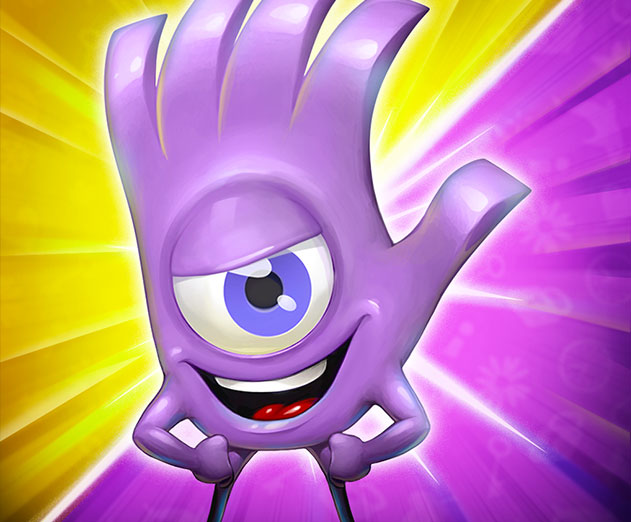 Asmodee Digital unveils Spot It! Duel
Monday, July 03, 2017 by Michael Haynes

Asmodee Digital announced the global release of Spot It! Duel - A Dobble Game for iOS and Android. Spot It! Duel brings the quick-paced, addictive symbol-matching fun of Asmodee's tabletop card game, Spot It! to mobile devices for free.In Spot It! Duel, players match symbols as fast as they can, collecting rewards, Dobble characters and bragging rights along the way. Bu...
---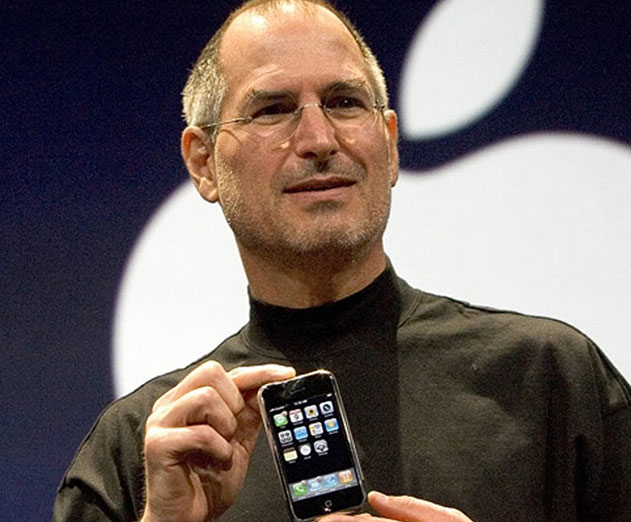 10 years after the iPhone launch here is how people feel now
Thursday, June 29, 2017 by Richard Harris

To coincide with the 10th anniversary of the launch of iPhone, Axway has published results from a survey that examines the role that smartphones play in enhancing consumer lives with improved services and experiences, and how consumers would like to see the smartphone evolve in future. The survey of 1,200 U.S. consumers found that consumers value data security and priva...
---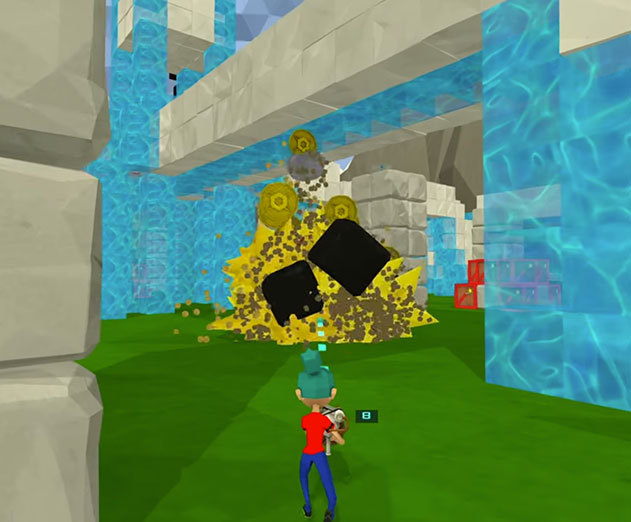 Multiplayer arena and game builder released by uGen World
Wednesday, June 28, 2017 by Richard Harris

uGen World, an indie game studio, has announced the launch of a cross-platform virtual playground for gamers to build, share, and play called Q.U.I.R.K.. Q.U.I.R.K. (Quantum Universe Interaction and Replication Kit) is directed by user feedback and fueled by user-generated content so players can enjoy an ever-changing selection of fun and innovative games. Q.U.I.R.K. al...
---
Poker Night in America bets on KamaGames to make their mobile app
Wednesday, June 28, 2017 by Richard Harris

The KamaGames Group, have announced their partnership with Poker Night in America, the high stakes poker television show, that premieres every Monday & Sunday on CBS Sports Network in North America.The partnership will see the release of a standalone branded Poker Night in America app which will leverage the KamaGames technology platform and global liquidity of play...
---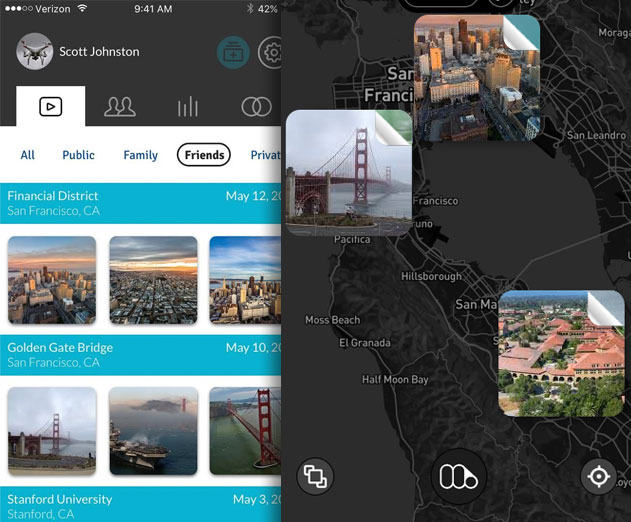 Memery launches a new drone video app called Dragonfly
Tuesday, June 27, 2017 by Richard Harris

Memery a provider of location based video apps, announces the launch of Dragonfly, a complete solution for drone video. While the company has also added Darren Liccardo, former DJI executive and drone technology expert, to its advisory board. Available now on the App Store the launch kicks off the Try Dragonfly in July promotional event. For the next month Dra...
---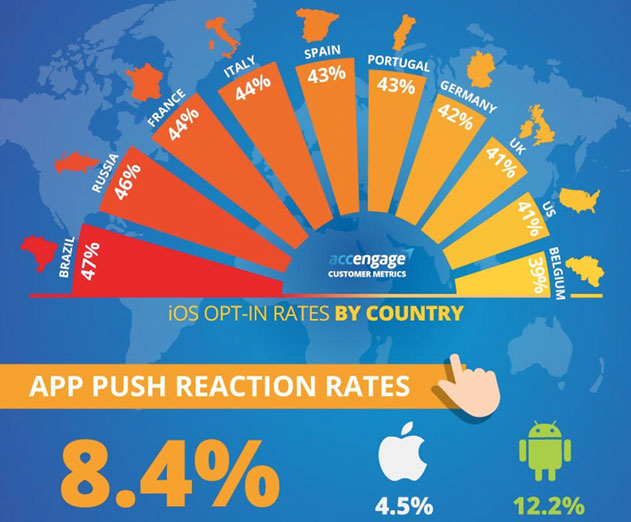 Study finds Android outperforms iOS in user reaction time for push alerts
Monday, June 26, 2017 by Richard Harris

Accengage, a push notification technology company for Mobile Apps, Websites and Facebook Messenger, is has released the 2017 Edition of their annual Push Notification Benchmark. In addition to updating Push Notification opt-in and reaction rates for Mobile Apps on iOS & Android overall, by industry and country, the study reveals for the very first time: mobile app r...
---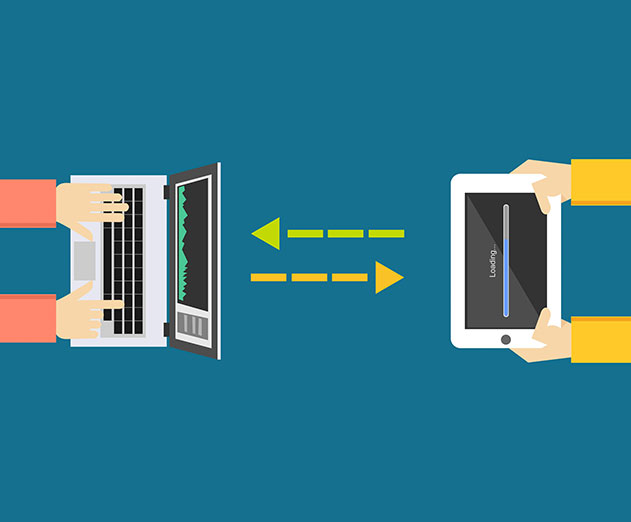 Mobile data speeds and understanding TCP
Friday, June 23, 2017 by Aaveg Mittal

Mobile networks, like most others, rely on transmission control protocol (TCP) for data transfer. But this decision often produces poor results. TCP is a protocol meant for stable networks - and all too often, mobile is anything but stable, with unreliable and often bottlenecked connections that conflict with TCP methodologies like slow starts on transfers.But while TCP...
---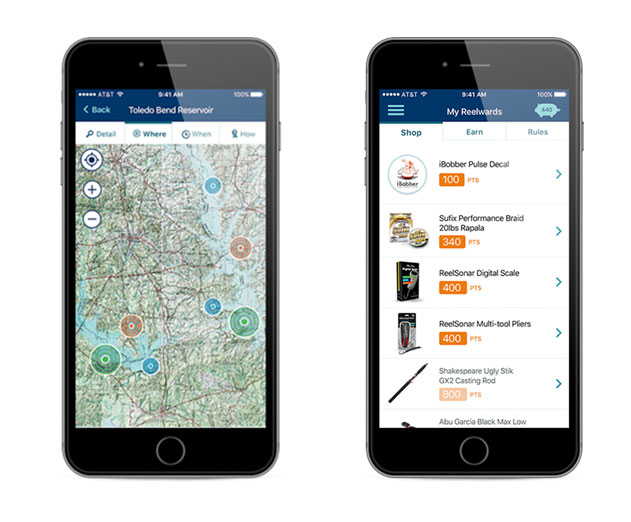 NetFish app guides you to catch more fish
Thursday, June 22, 2017 by Christian Hargrave

Many people spend more time planning a fishing trip than actually fishing. All that is changed with the launch of ReelSonars new free mobile app - NetFish. Whether you're new to fishing or a seasoned angler, NetFish will guide you on when, where, and what fish to catch. And as weather and water temperatures continually change, the app predicts where and when fish are bi...
---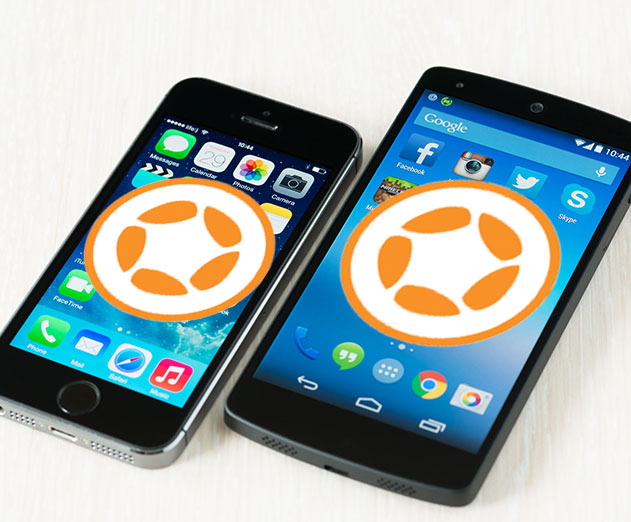 Corona goes free today including enterprise version
Thursday, June 22, 2017 by Richard Harris

Corona Labs​, the creators of a cross-platform app development platform, has announced that the Corona framework will become completely free for app developers starting today. Until now, the Corona development platform existed in two versions: a free core product named Corona SDK and an additional paid option named Corona Enterprise. The Enterprise version allowed...
---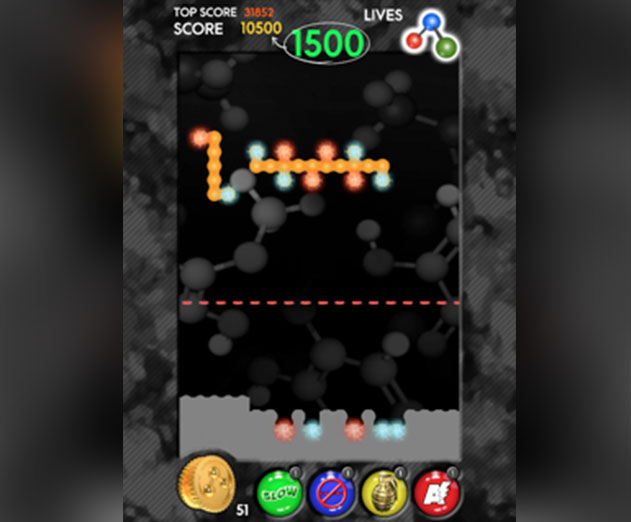 BioBlox2D game helps you learn protein docking
Wednesday, June 21, 2017 by Christian Hargrave

BioBlox2D is a new free mobile computer game inspired by tackling one of the hardest problems in biological science - how molecules fit together.BioBlox2D is the result of a collaboration between researchers at Imperial College London and Goldsmiths, University of London. It turns the science of how proteins fit together (or 'dock') with smaller molecules, such as medic...
---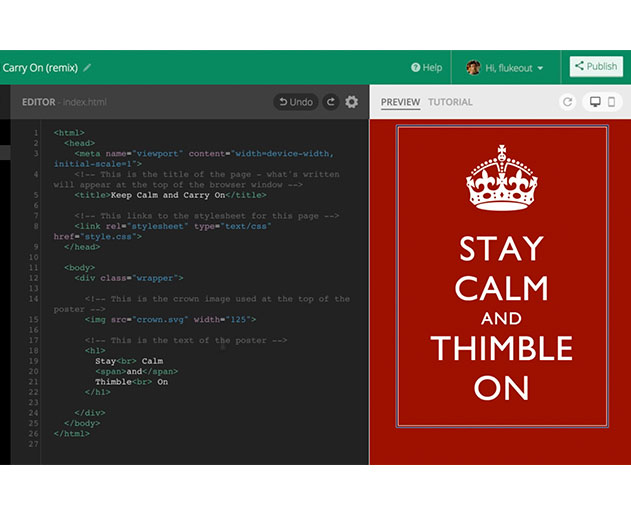 Mozilla updated Thimble but there is more to the story
Wednesday, June 21, 2017 by Richard Harris

Mozilla's best-known open source project is likely the Firefox browser. But ask a computer science teacher or budding coder what Mozilla project they hold most dear, and you may receive a different answer: Thimble.Thimble is Mozilla's free, educational code editor for teaching and learning HTML, CSS and JavaScript. It's a highly visual and interactive tool: Every new ta...
---
The top 20 best cities to live if you are a gamer
Wednesday, June 21, 2017 by Richard Harris

With the Electronic Entertainment Expo 2017 drawing large crowds to Los Angeles until June 15 and U.S. gaming revenues expected to exceed $25 billion this year, the personal-finance website WalletHub has released its report on 2017's Best Cities for Gamers. To determine the best places to be a serious gamer, WalletHub's number crunchers compared the 100 largest cities a...
---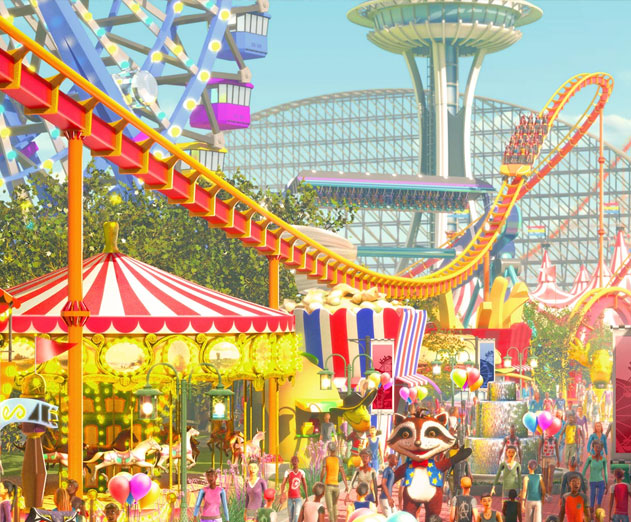 Tapjoy partners with Atari to monetize RollerCoaster Tycoon Touch
Tuesday, June 20, 2017 by Christian Hargrave

Tapjoy has announced a partnership with Atari, one of the world's most recognized publishers and producers of interactive entertainment, to make Tapjoy one of the first providers of rewarded advertisements in Atari's mobile games. Players of Atari's RollerCoaster Tycoon Touch can now earn free in-app coins by watching videos and engaging with other types of ads from Tap...
---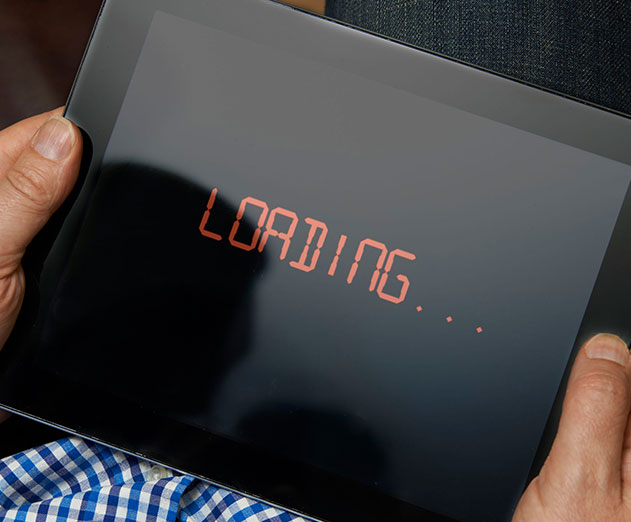 How mobile video load time affects ad delivery
Monday, June 19, 2017 by Patrick Kennard

Ask any mobile app developer, and they'll tell you that one of the greatest challenges in monetizing their apps through video ads isn't finding the right demand or knowing when to run the videos; it's figuring out how to present video ads without slowing down their apps. I'm sure every developer at some point has done a Google search for something like, "Which ad networ...
---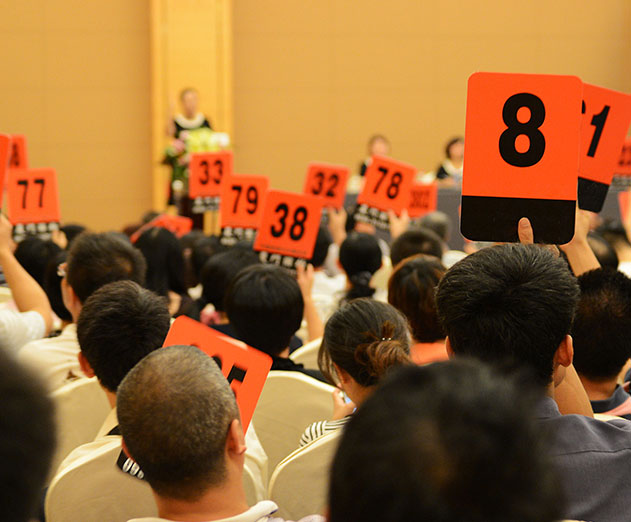 New ad exchange auction platform from Appodeal launches
Wednesday, June 14, 2017 by Richard Harris

Appodeal​, an ad mediation platform for mobile developers, is entering programmatic market and launching its own ad exchange - AppodealX. The new product allows Appodeal to work with DSPs (demand side platforms) directly and provide app developers with premium advertisements offered by more than 100 ad demand sources. The ad exchange is a platform which buys and s...
---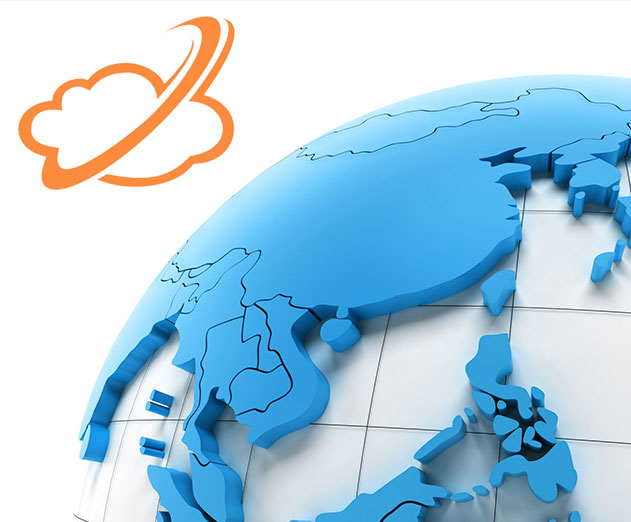 PacketZoom expands its offerings to SEA
Wednesday, June 14, 2017 by Richard Harris

Slow app speeds are a major problem for Southeast Asia, where a recent Digitimes report found that 3G/4G mobile broadband Internet access was expected to reach just 60% in Southeast Asia in 2017, compared to 81% for the United States and more than 90% for countries such as Japan and South Korea. PacketZoom's own Mobile Observatory report also found a high number of netw...
---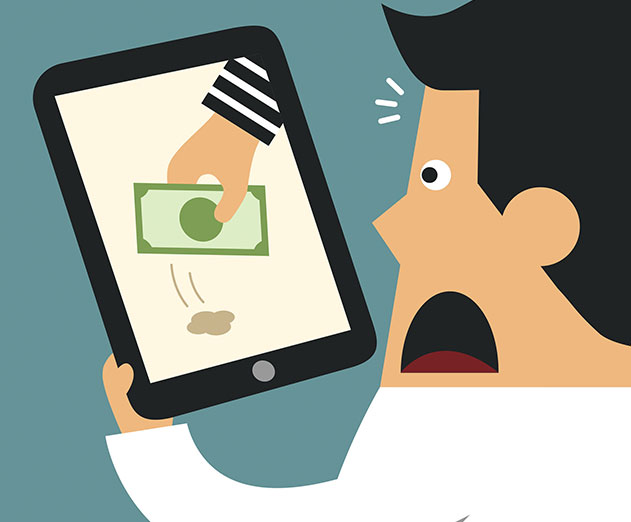 The mobile ad fraud pandemic and what developers should know
Tuesday, June 13, 2017 by Galia Reichenstein

Mobile ad fraud is a big concern in the mobile space. Unfortunately, we have seen this before in ad tech - players looking to make a quick buck by following revenue via monetizing it in an illegal way. Mobile ad fraud has created a dark ripple in the space, resulting in a lot of mistrust. The challenge is that fraud is widespread, and fraudsters are getting more and mor...
---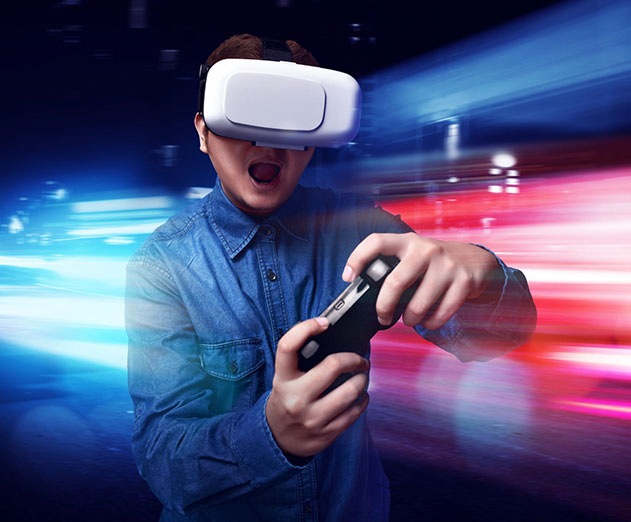 Why you should make your gameplay fast (or game over!)
Monday, June 12, 2017 by Shlomi Gian

Countless mobile game publishers have tried to formulate the winning recipe for successful mobile games. Some of them seem universal and straightforward, while others are controversial or genre-specific. Not surprisingly, the indisputable ingredient that is both fundamental and critical to a mobile game's success is simply performance. It affects every stage and each co...
---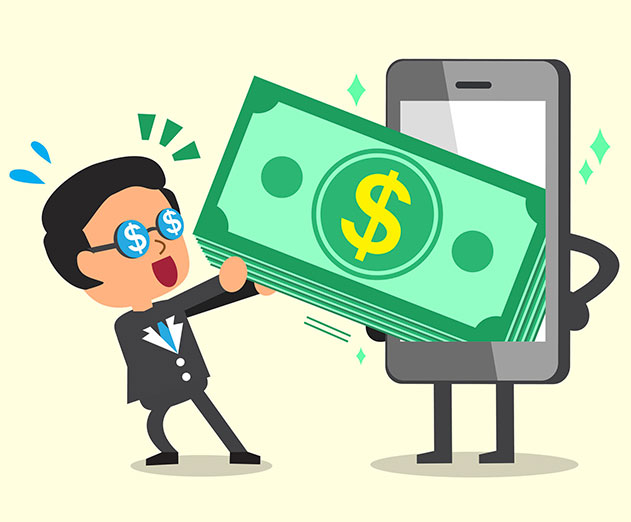 Why brands will pay top dollar for your in-app inventory
Thursday, June 08, 2017 by Dan Laughlin

Ad fraud is expected to cost brands over $16 billion this year. The industry is on edge, and brand safety is a top concern. This is especially true after Fortune 500 advertisers discovered their ads appearing next to inappropriate content on Google's Youtube.The industry has been working on solutions to curb ad fraud and increase brand safety, and yet the problem grows ...
---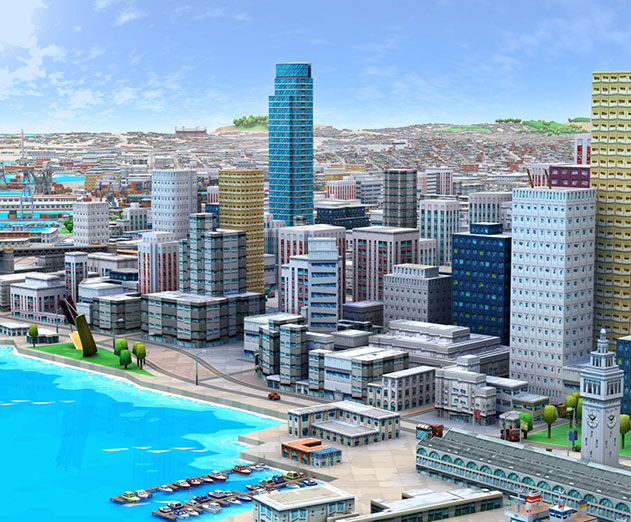 WRLD expands into US offices
Tuesday, June 06, 2017 by Christian Hargrave

WRLD, formerly known as eeGeo, a 3D mapping platform, has announced it has expanded offices to the U.S. along with the launch of new tools for web, mobile, AR and VR to create the most immersive, accurate 3D visualizations for Indoor Buildings, Smart Cities and Gaming. WRLD has also announced the appointment of Faizaan Ghauri as its new chief executive officer, based in...
---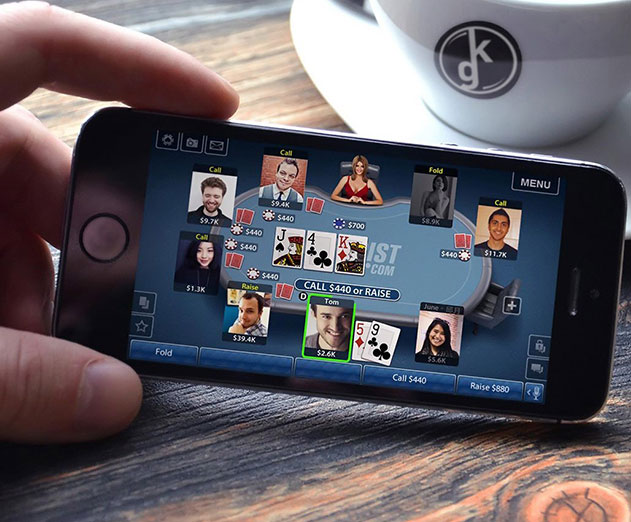 KamaGames reports huge growth in their mobile casino games audience
Tuesday, June 06, 2017 by Michael Haynes

In a year that has seen overall growth across the industry, as well as new entrants into the space, KamaGames has continued to grow through a combination of strategic partnerships, a strong recruitment drive, the launch of several new products and the expansion into a number of emerging markets.Daniel Kashti, Chief Marketing and Commercial Officer at KamaGames said "It'...
---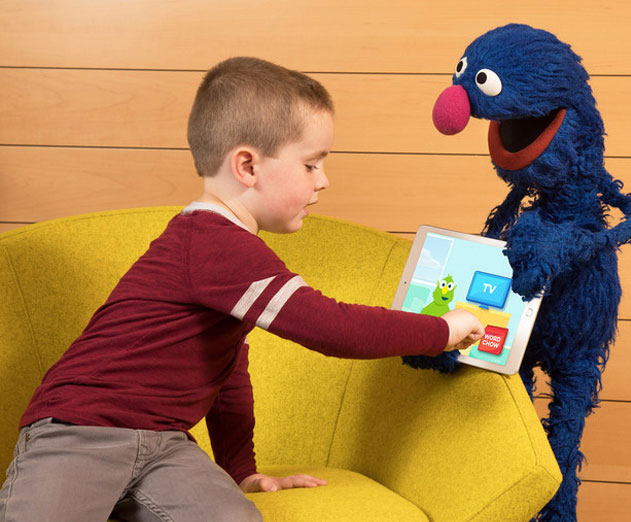 IBM Watson and Sesame Workshop launches AI vocabulary learning app
Tuesday, June 06, 2017 by Richard Harris

IBM and Sesame Workshop have announced that Georgia's Gwinnett County Public Schools, one of the nation's top urban school districts, has completed an initial pilot of the industry's first cognitive vocabulary learning app, built on the IBM and Sesame Intelligent Play and Learning Platform. The new platform, based on IBM Cloud, enables an ecosystem of software developer...
---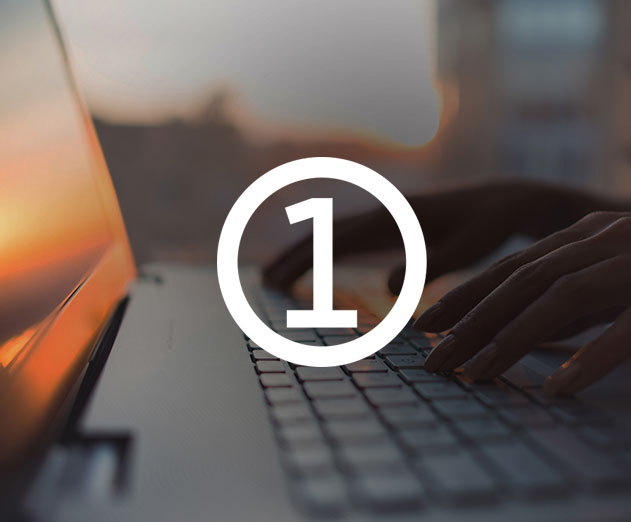 AOL launches Smart Yield beta
Monday, June 05, 2017 by Richard Harris

AOL has announced the beta launch of Smart Yield, a mobile-first solution that solves the challenge of leveling the demand bidding playing field for mobile publishers. By creating a unified auction, Smart Yield provides advertisers with the inventory they want and mobile publishers and app developers with the opportunity to gain the highest possible yield for each impre...
---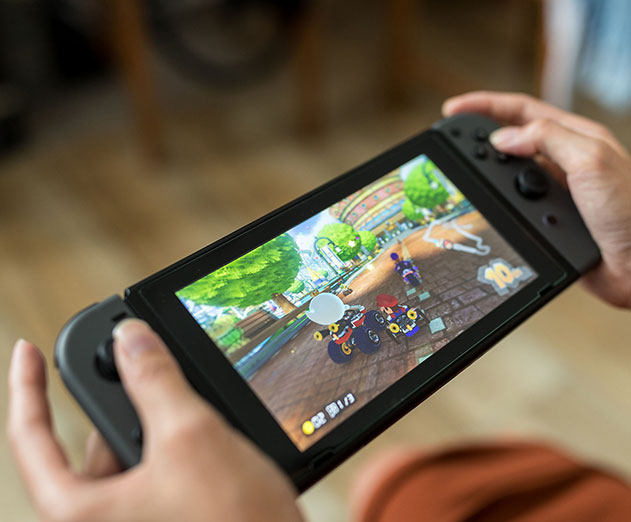 The evolution of Mario Kart
Saturday, June 03, 2017 by Richard Harris

Mario Kart is a progression of go-kart-style hustling computer games created and distributed by Nintendo as turn offs from its trademark Super Mario arrangement. The first in the arrangement, Super Mario Kart, was published in 1992 on the Super Nintendo Entertainment System to basic and business success. There have been five Mario Kart amusements discharged for home con...
---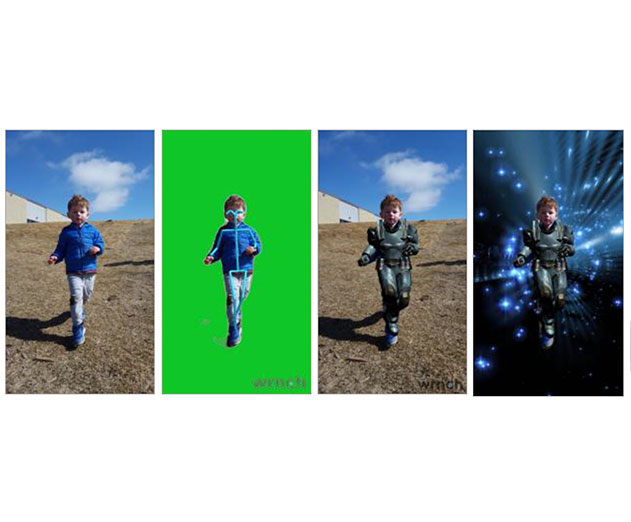 wrnch debuts latest AR tech at Augmented World Expo 2017
Friday, June 02, 2017 by Christian Hargrave

Computer vision start up, wrnch, uses deep learning to turn your smartphone into a motion capture device and find people in the pixels.Motion capture is the process of digitizing human form and movement. Professional motion capture systems have revolutionized movies, video games, VR, sports analytics and clinical medicine. Up until now, motion capture was expensive, lim...
---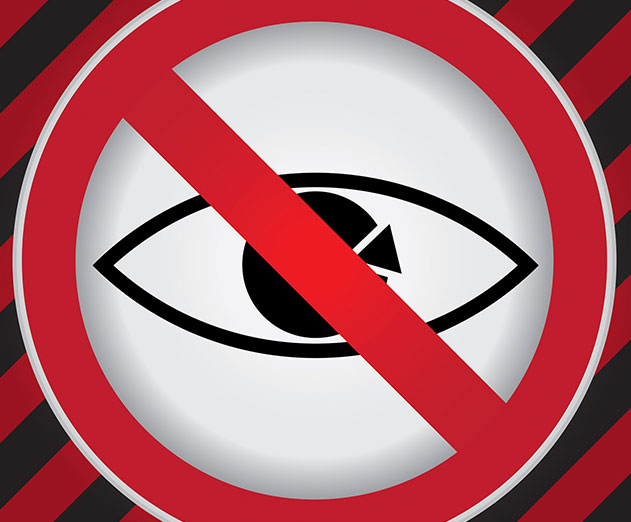 Hacking into unsecured webcams is too easy
Thursday, June 01, 2017 by Richard Harris

Are You Being Watched?No other exploit is as vicious or expedient with its results as camera activation malware. An adversary is virtually guaranteed a successful blackmail or espionage campaign when you have compiled hours upon hours of video footage of a powerful executive or government official "satisfying their intellectual curiosity" in front of their computer, in ...
---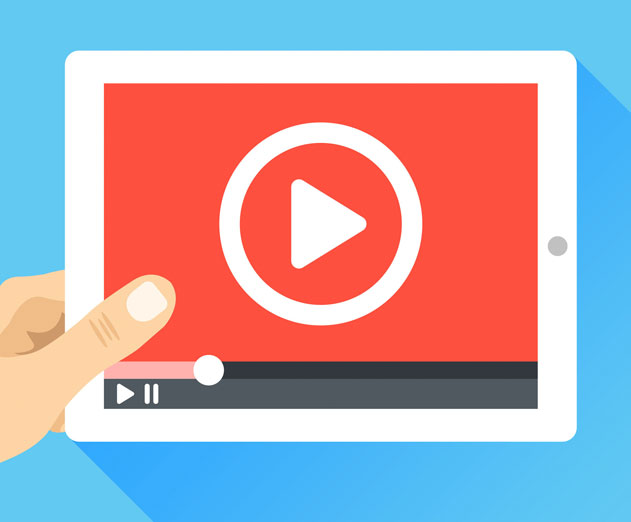 Mobile video ads install the most apps new survey says
Wednesday, May 31, 2017 by Christian Hargrave

AdColony has released their Spring 2017 App Install Marketing Survey. The survey is the 7th of its kind since 2013 and will provide insights, benchmarks, and trends from the top 250 grossing app developers. Respondents primarily represented mobile game developers (75%), with a minority making non-gaming apps (21%). A small number (4.0%) represented mobile publishers who...
---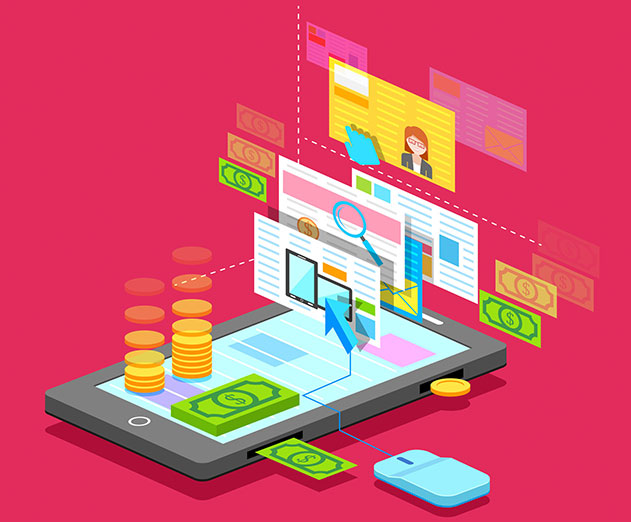 AppsFlyer releases Active Fraud Insights 2.0
Monday, May 29, 2017 by Richard Harris

AppsFlyer has announced Active Fraud Insights 2.0 in conjunction with a release addressing the responsibility of ad networks to combat mobile fraud and beginning an initiative to regulate the AppsFlyer ecosystem with a review of its 2,500+ integrated ad networks to ensure they are minimizing fraudulent traffic being sent to marketers.Active Fraud Insights 2.0 is part of...
---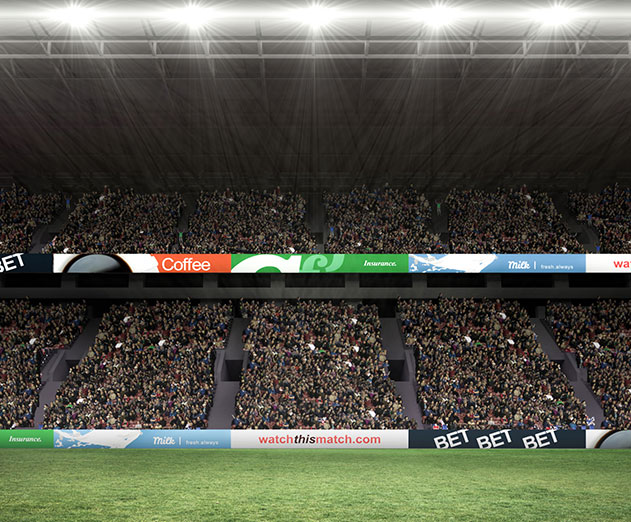 Digital transformation wave reaches the sports industry
Thursday, May 25, 2017 by Richard Harris

Built.io, a provider of digital transformation solutions, has announced the general availability of its Digital Fan Experience Platform, which allows sports franchises to reinvent how they connect with their fans - during game time and beyond.Now, sports franchises around the world have access to the same award-winning platform from Built.io that helped NBA teams like t...
---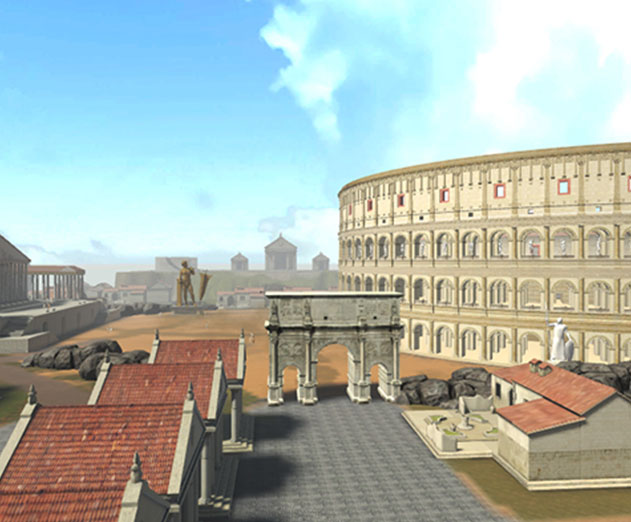 What VR developers need to know when creating educational apps
Thursday, May 25, 2017 by Baptiste Grève

From dissecting frogs without the guilty consciousnesses, taking a history class in ancient Rome, or swimming with marine animals in the Galapagos islands, VR is offering modern students a more authentic and immersive learning experience, in which they can interact with dimensional environments and place themselves in different times and locations.While the initial hype...
---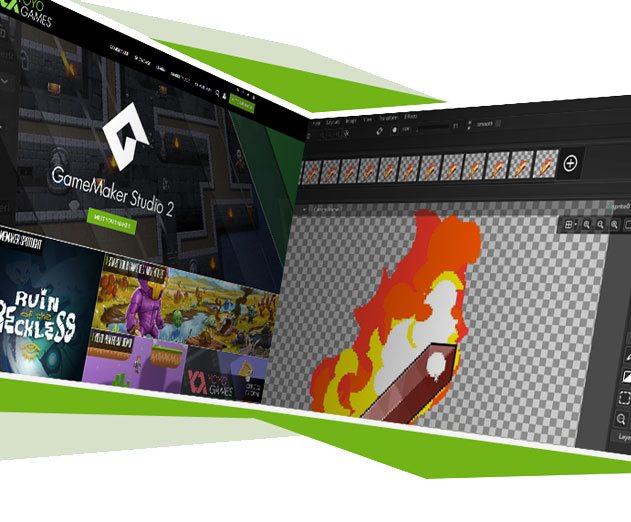 Drag and drop game creator studio GameMaker updates to version 2
Wednesday, May 24, 2017 by Richard Harris

YoYo Games' recently launched cross-platform 2D game engine, GameMaker Studio 2, is now available in a convenient education package specifically for schools and their students. Any approved university or school affiliate will now have access to a free trial version with zero time restrictions/commitments and a simple option to upgrade to the full version. Educational in...
---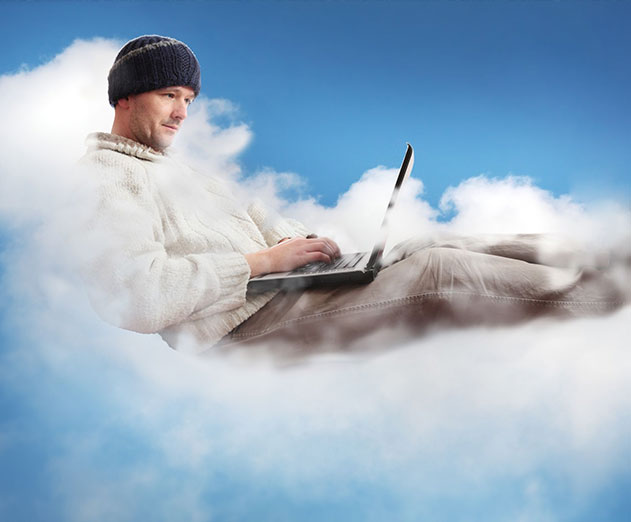 The cloud is changing under our nose according to Packet
Tuesday, May 23, 2017 by Richard Harris

We recently sat down with Zac Smith, CEO of Packet to talk about the challenges with existing cloud and infrastructure solutions for the modern app developer. As new and emerging technologies and consumer experiences including IoT, virtual/augmented reality, mobile gaming, drones, and autonomous cars become more common, developers building apps to power these things wil...
---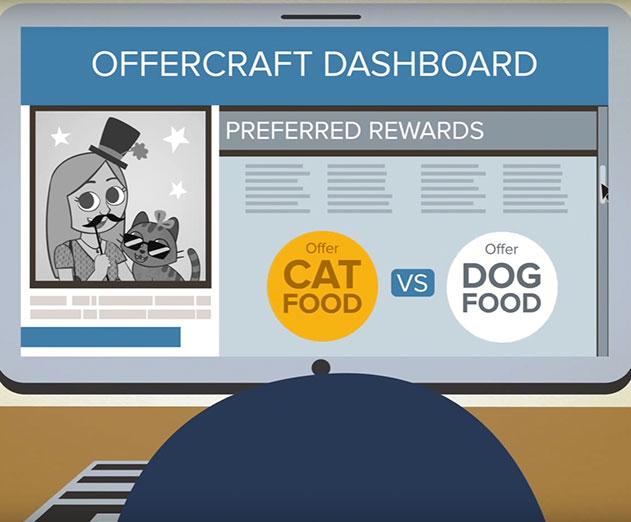 OfferCraft expands AI and Gamification efforts into Asia
Thursday, May 18, 2017 by Michael Haynes

OfferCraft, a software company that uses artificial intelligence and gamification to better target advertising, is expanding into Asia. Their executives will be doing presentations at the Global Gaming Expo Asia (G2E) from May 16 to 18 at the Venetian Macao Resort Hotel at Stand 961."We're thrilled about our Asia debut," said OfferCraft CEO Aron Ezra. "Our software make...
---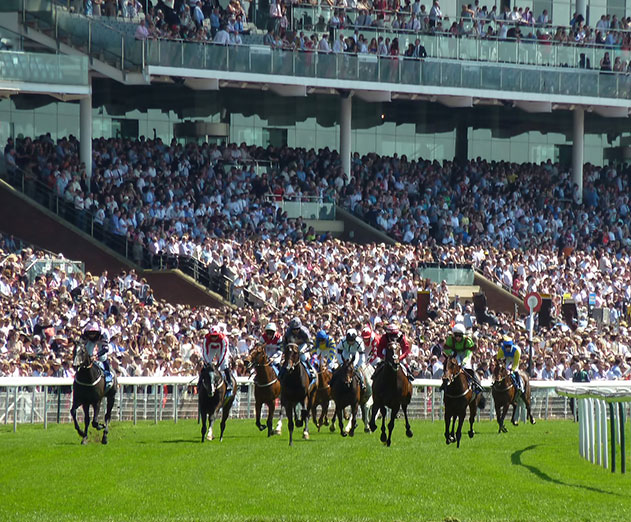 Place your bets with some of these betting apps from the UK
Tuesday, May 16, 2017 by Michael Haynes

A fully regulated and well-organized betting landscape in the UK has allowed betting operators to flourish and make important steps forward towards keeping up with the advancing mobile technology. One particular way which stands as the most prominent example and testament to UK sport betting dominance in recent years is via fully-fledged betting apps or mobile sites. UK...
---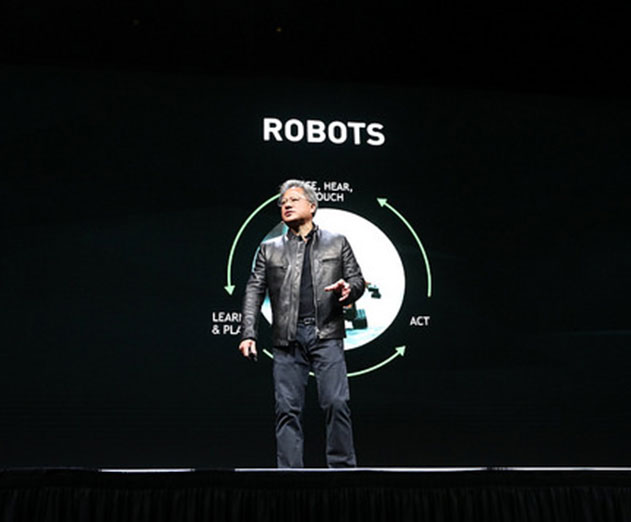 Everything you need to know about GPU Technology Conference
Friday, May 12, 2017 by Richard Harris

Everyone is having a great time this year at NVIDIA's GPU Technology Conference, so if you don't make it this year, there is always next year. The major topic this year that has stood out from the rest has to be Artificial Intelligence. As the cutting edge of AI technology gets closer to making better faster smarter mechanical beings, computer processing speeds too must...
---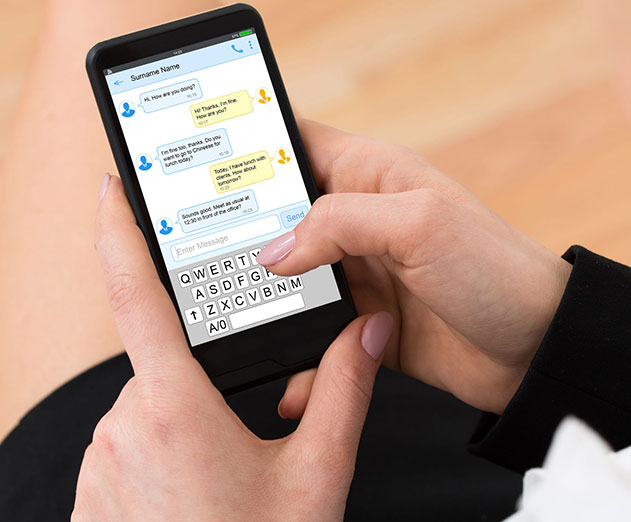 Explaining RCS and how it could kill the need for some apps
Friday, May 12, 2017 by Richard Harris

Throughout the past 20 years, we've become well acquainted with the traditional text message. We've seen it evolve from a method of communicating with friends and family, to a way for consumers to interact with businesses in order to receive updates and relevant information. As 4 billion people worldwide use SMS, this traditional method of communication continues to evo...
---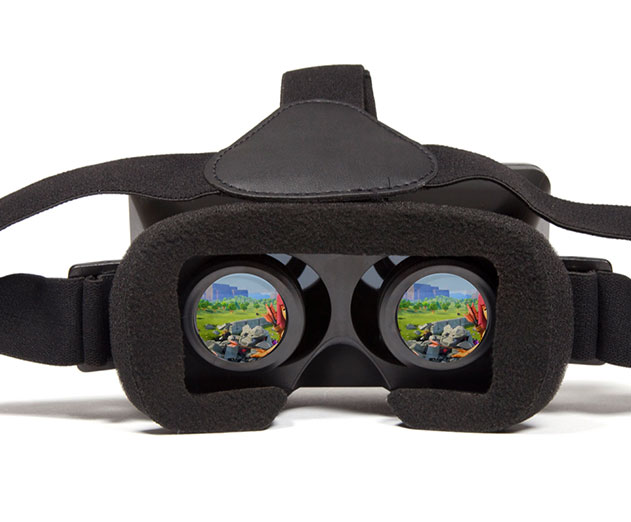 VR advertising SDK is now available for developers
Wednesday, May 10, 2017 by Richard Harris

Vertebrae, the native advertising platform for VR and mobile AR, has released from private beta version 1.0 of its software development kit (SDK). The drag-and-drop SDK allows VR developers to unlock numerous monetization options, affording an expansive mix of immersive ways publishers and brands can advertise natively in VR without disrupting people's experience. ...
---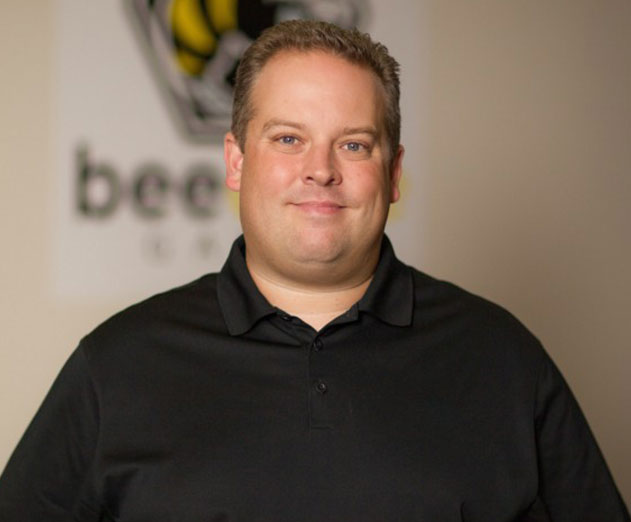 Jeremy Strauser joins Lucktastic as VP of Product
Monday, May 08, 2017 by Christian Hargrave

Jeremy Strauser has joined Lucktastic, a free app lottery rewards app, as VP of Product. Jeremy brings extensive game and app development experience from leading companies that include Electronic Arts, Zynga, and Topps, where he was responsible for products such as Madden NFL Football, Zynga Poker, Topps Bunt, and Star Wars Card Trader. The announcement was made by Tony...
---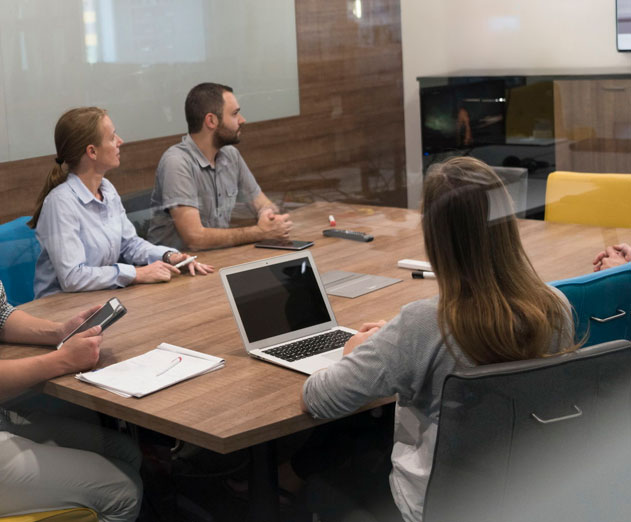 Tools and tips for app developers in the May 2017 issue
Sunday, May 07, 2017 by Richard Harris

Buzz, buzz, buzz - mobile software development marches forward and we've got loads of mobile development tips, advice, and helpful commentary for you in our latest issue. A special thanks goes out to all of the contributing editors, and the leaders who sat with us to give us some great insight on the topics inside.Check out what you'll find inside the May 2017 issue of ...
---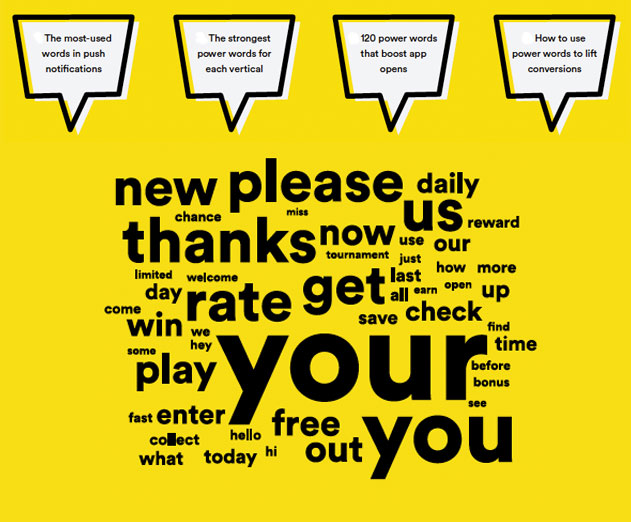 The best words to use in push alerts that boost engagement
Thursday, May 04, 2017 by Richard Harris

With the space constraints and urgency required in a mobile push notification, every word counts. Leanplum has released a new report, "Push Notification Power Words". Based on a text analysis of more than 2.6 billion push notifications, the report identifies highly effective "power words" to help mobile marketers break through the noise and drive better app engagement.I...
---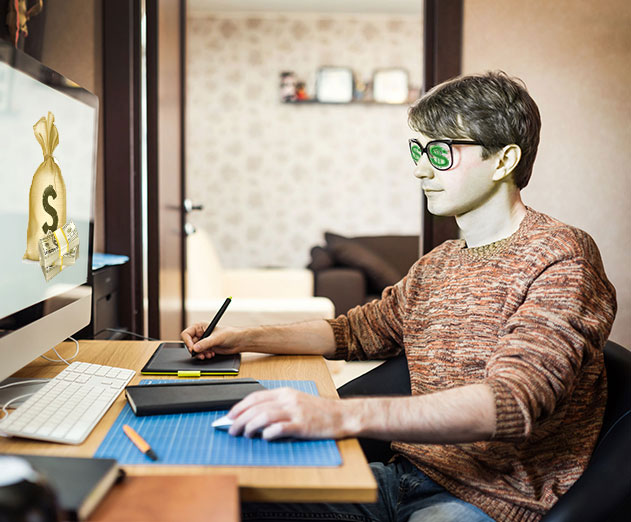 How to earn more revenue from your Android apps
Wednesday, May 03, 2017 by Claudia Dreier-Poepperl

When you hear that Android app revenues are set to top iOS revenue in 2017 and that global app revenue is also set to reach $102 billion by 2020, you can be forgiven for thinking that everyone in the app economy is smiling to the bank. However, according to Vision Mobile, 64 per cent of Android app developers are operating under a 'poverty threshold' of $500 per month i...
---
Bringing LEGO minifigures to life using AR and emotion recognition
Wednesday, May 03, 2017 by Richard Harris

Goran Vuksic, an iOS developer for Tattoodo, has made a unique new application that is helping make childhood dreams come alive. The app uses emotional AI and Augmented Reality SDK's that help transform miniature LEGO characters into interactive models. The project responds to a user's facial features by analyzing and projecting the user's current mood onto the LEGO cha...
---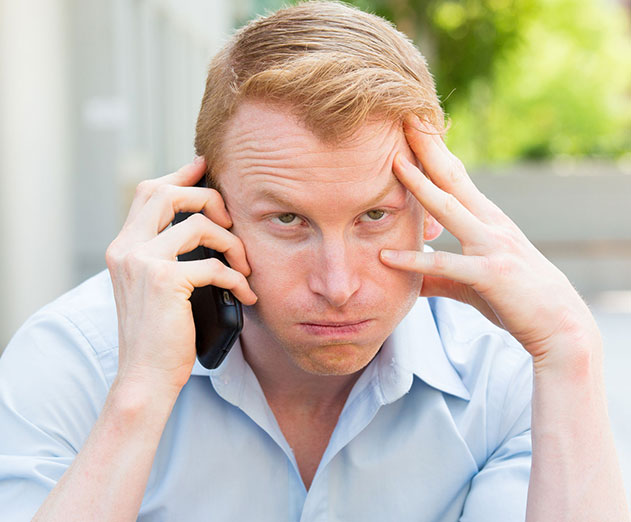 Monetizing apps without alienating users: A chat with Receptiv
Wednesday, May 03, 2017 by Richard Harris

We recently sat down with Receptiv, the company formerly known as MediaBrix, to learn more about how they work with app developers monetize their products. Receptiv is an in-app mobile video ad platform that connects brands to app users to increase ad performance. Founded as MediaBrix in 2011 and named an Adweek Top Mobile Innovator, they are available via both programm...
---
An augmented reality game for DJI drone users
Tuesday, May 02, 2017 by Richard Harris

Edgybees just launched a new augmented reality (AR) mobile application that is compatible with DJI drones, including the older Phantom 3, the Phantom 4 and the new Mavic Pro. Developed using DJI's software development kit, the 'Drone Prix' is the first ever AR mobile app created specifically for DJI's aerial platforms, allowing users, especially new drone pilots, to mas...
---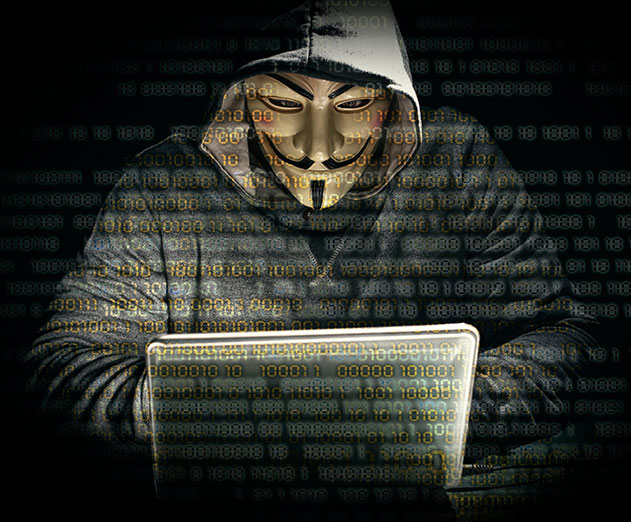 NoTrove threat is delivering millions of scam ads
Friday, April 28, 2017 by Richard Harris

Earlier this year, RiskIQ, a digital threat management company, reported an eight-fold increase in internet scam incidents that deny the $83 billion digital advertising industry millions of dollars. Now, researchers at RiskIQ have identified NoTrove, a newly discovered and major threat actor that is delivering millions of scam ads that threaten consumers and further und...
---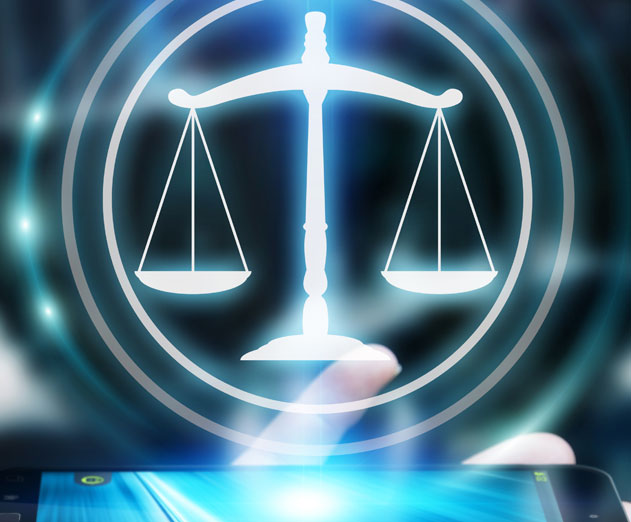 The intersection of AR, IoT, and Apps in the legal realm
Thursday, April 27, 2017 by Adam Grant

In 2007 the Apple gave us the iPhone and Apps became the rage. While the term "Internet for things" was first coined 1999 by Kevin Ashton (one of the founders of the original Auto-ID Center at MIT), in 2013 the Global Standards Initiative on Internet of Things defined the term as "the infrastructure of the information society." AR, or Augmented Reality, unlike virtual r...
---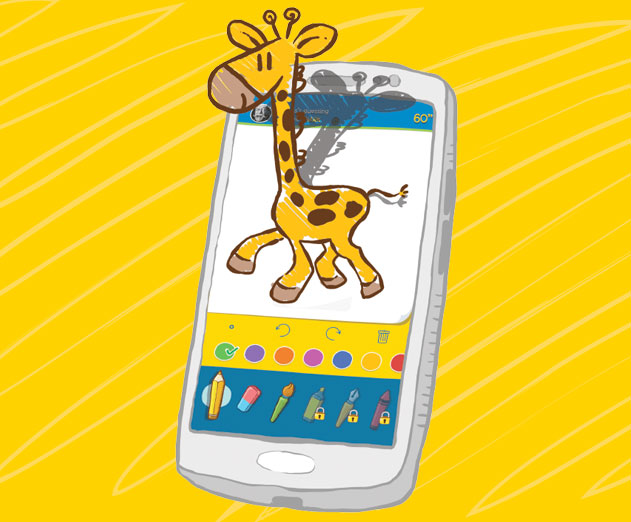 New Pictionary app lets users sketch on the go
Thursday, April 27, 2017 by Richard Harris

Etermax, the creator of Trivia Crack and Aworded Crack, announced the launch of the digital app version of Pictionary, based on the classic draw-n-guess board game, in partnership with Mattel. The mobile app will launch on April 27, surprising users with an all new way to play.The new Pictionary app will include features inspired by the classic top selling draw-n-guess ...
---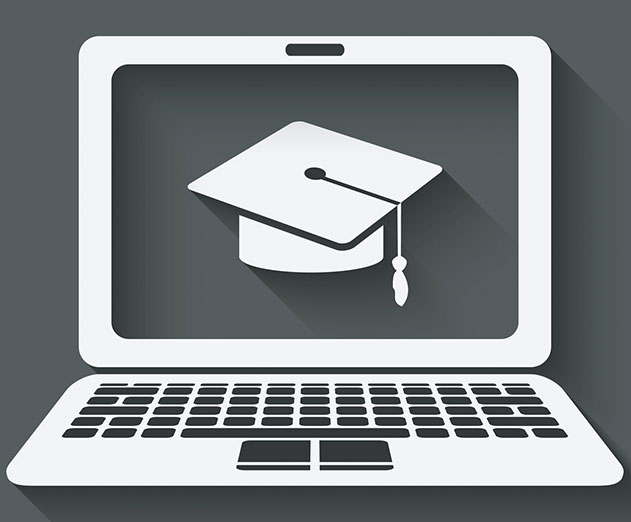 W3Cx celebrates enrollment of over 400k students in their MOOCs
Wednesday, April 26, 2017 by Christian Hargrave

Just two years after launching its first HTML5 course on W3Cx, the World Wide Web Consortium (W3C) has announced that it has exceeded its enrollment goals with nearly 400,000 students from every country participating in its HTML5 and CSS MOOCs (Massive Open Online Courses). W3Cx is the result of a successful partnership with edX, a nonprofit online learning platform, fo...
---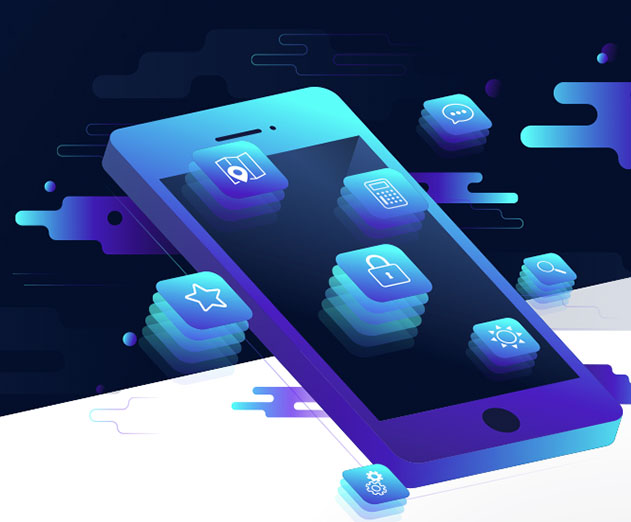 How you can automate your release process
Monday, April 24, 2017 by Richard Harris

Rollout helps mobile app developers build and deploy apps quickly and safely by automating the time-consuming manual tasks associated with gradual feature releases. The company recently released ROX by Rollout, which allows developers to gradually release new features, measure the impact and respond in real-time - all without waiting for the next release. We chatted wit...
---