ai technology
ai technology news search results
Developer news items we found relating to ai technology
14 results
---
Artificial Intelligence in the public and private sectors

Thursday, June 7, 2018 by Richard Harris



You're not the only one nervous about AI -in light of rapid AI growth and adoption, the U.S. Government recently held three Subcommittee Meetings designed to understand the implications posed by the widespread adoption of AI technology in the public and private sectors. So why is the US Government concerned about AI in society, and what role should it be considering...
---
KPMG expands alliance with Appian

Wednesday, May 2, 2018 by Christian Hargrave



Appian and KPMG LLP announced an expansion of their strategic alliance. Together, the companies are focused on making it easier to realize the business value of artificial intelligence (AI) by combining the KPMG Ignite portfolio of AI services with the speed, features, and intelligent automation (IA) capabilities of Appian's low-code platform. KPMG and Appian will expan...
---
Applitools raises $31M to advance visual AI

Tuesday, April 24, 2018 by Christian Hargrave



Applitools has announced it has raised $31 million in Series C funding led by OpenView, the expansion stage venture firm, with participation from its existing investors Sierra Ventures, Magma Venture Partners, iAngels, and La Maison. Applitools will use this investment to fuel market expansion of its Artificial Intelligence (AI) Powered Visual Testing and Monitoring sol...
---
DeveloperWeek 2018 roundup

Thursday, March 22, 2018 by Badri Rajasekar



DeveloperWeek 2018, held recently in the SF Bay Area, is part of the largest series of completely developer-focused events in the world, with conferences also held in New York and Austin. It is a testament to the fact that "software rules the world" that around 8000 developers turned up for various parts of DeveloperWeek, which included a large two-day Hackathon, a fren...
---
A playbook to simplify rollouts of AI implementation is here

Friday, January 26, 2018 by Christian Hargrave



Loom Systems has announced the launch of its new 6-part Playbook, which provides organizations with a roadmap to easily introduce AI into existing IT infrastructure."The biggest problem with new AI technology is failure to adopt and onboard it properly," said Gabby Menachem, CEO of Loom Systems. "With our new Playbook, we are rewriting the paradigm for adoption of AI te...
---
Red Hat survey identifies where tech investment is happening most

Friday, January 19, 2018 by Richard Harris



A new survey from Red Hat is out, aimed to better understand how technologies are being applied and the impact they are having in the enterprise. Red Hat commissioned research firm Vanson Bourne to survey 300 IT decision makers from organizations in the U.S., Europe and Asia that employ a significant field workforce. The survey examined investment trends, current a...
---
How human assisted AI may be the future

Tuesday, December 26, 2017 by Richard Harris



Self-driving (autonomous) cars, robotic hotel concierges, and Amazon's intelligent delivery drones - it's hard to minimize the potential impact that artificial intelligence (AI) and machine learning (ML) promise. Business leaders are all aflutter about AI's potential for providing game-changing impact to their industries. AI is also gaining attention for the perceived t...
---
Drawbridge launches the Connected Consumer Graph

Wednesday, November 15, 2017 by Richard Harris



Drawbridge has announced simplified access for brands and enterprises to test and access cross-device data through its Self-Service Graph Platform. The identity data platform offers marketers new ways to quickly, easily, and transparently understand how a custom Connected Consumer Graph from Drawbridge can extend and enhance first-party data for people-based marketing a...
---
Providing in-app customer support help from Helpshift

Thursday, September 7, 2017 by Richard Harris



In today's hyper-competitive market, a developer must be sure to remove all potential friction points, which can irritate customers, or risk app extinction. Even the best of apps have seen this negative trend over a long period of time due directly to subjects like, customer support, scalability, and poor retention efforts.We had a chat with Abinash Tripathy, co-founder...
---
AI will create more jobs than it takes

Monday, August 28, 2017 by James Ramey



It is safe to say AI-powered terminators will not be taking over the world anytime soon. But the idea of AI automating jobs and taking them away from Americans has been the talk of the town. AI, known as artificial intelligence, has had increased use amongst large companies with its intelligent technology ranging though many industries. Instead of consumers focusing on ...
---
Everything you need to know about GPU Technology Conference

Friday, May 12, 2017 by Richard Harris



Everyone is having a great time this year at NVIDIA's GPU Technology Conference, so if you don't make it this year, there is always next year. The major topic this year that has stood out from the rest has to be Artificial Intelligence. As the cutting edge of AI technology gets closer to making better faster smarter mechanical beings, computer processing speeds too must...
---
TrulyHandsfree technology updates its embedded AI

Friday, April 28, 2017 by Richard Harris



Introduced in 2009, TrulyHandsfree began offering an embedded small vocabulary speech recognition system to feature an always-listening wake word. Now, Sensory, a Silicon Valley-based company focused on improving UX and security of consumer electronics through embedded AI technologies, is announcing they will be making significant updates to the embedded AI in its Truly...
---
Create a conversational UI for your app in a matter of hours

Tuesday, October 25, 2016 by Richard Harris



AI has become a crucial element in our consumer lives. Chatbots and voice-controlled Siri-like-Assistants are changing the way we interact with apps and even consume products and services. The enterprise market doesn't want to lag behind and is looking to adopt more and more AI technology to improve its capabilities and efficiency. However, high costs and limited resour...
---
Developers Need to Embrace Artificial Intelligence

Wednesday, September 23, 2015 by Aaron Rudger



Artificial Intelligence – Developers must embrace the technology, but how?Artificial Intelligence (AI) is making waves. From robots that manage your home life, a la Amazon's Echo, to smartphones that understand our every word, AI technology is making huge technological leaps – and fast. This year alone, Qualcomm has announced the Zeroth platform, the company's firs...
---
Featured Stories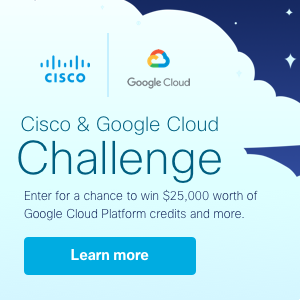 Stay Updated
Sign up for our newsletter for the headlines delivered to you

SuccessFull SignUp

co