App Monetization News
App developers making money with apps from display ads, in-app purchases, and other creative ways to monetize users.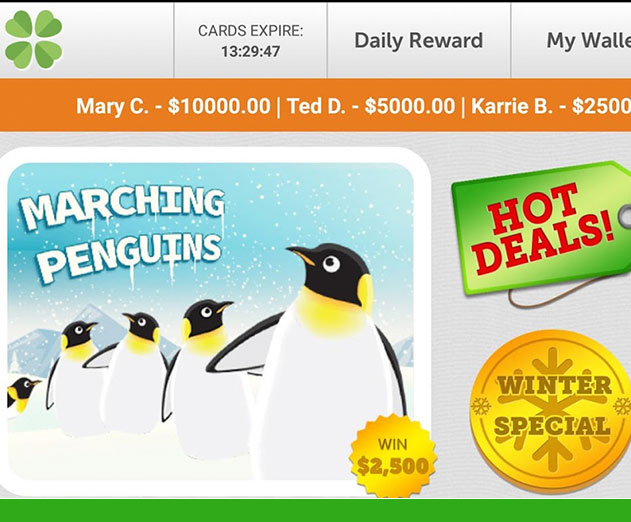 Lucktastic releases STREAM audience platform
Wednesday, July 19, 2017
by Christian Hargrave
Lucktastic, a free app that is crushing it with app rewards, has introduced the STREAM audience platform. STREAM gives marketers the ability to define and target mobile first US consumers using their proprietary first party data. Access to the STREAM is available immediately with the ability to apply segmentation across all of the unique native ad units within the app."...
---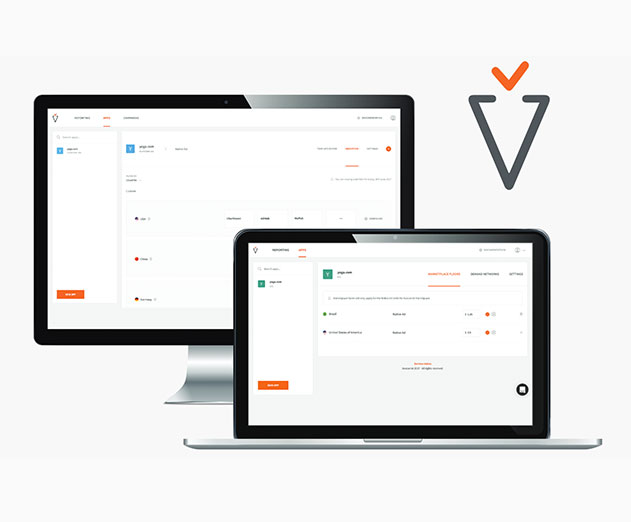 Avocarrot Unified SSP for mobile is launched from Glispa
Monday, July 17, 2017
by Richard Harris
Following the announcement of its fourth strategic acquisition, Glispa Global Group, a mobile ad tech company, unveils its newest product offering, Avocarrot, the full-service monetization platform which serves all types of mobile in-app advertising, both programmatic and performance-based. The new platform offers full transparency, control, and ease of use to boost and...
---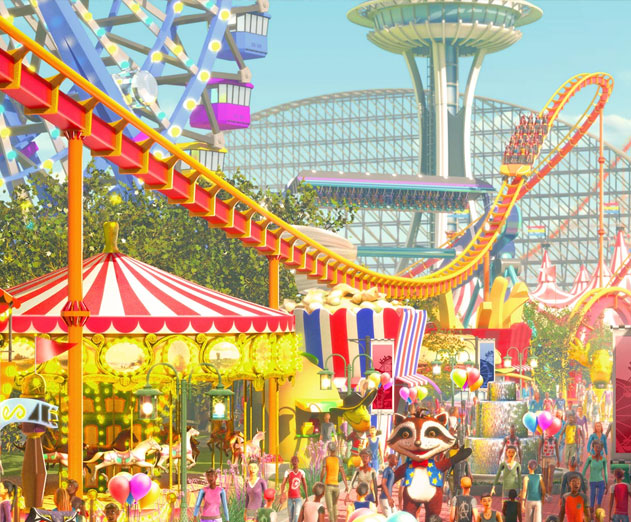 Tapjoy partners with Atari to monetize RollerCoaster Tycoon Touch
Tuesday, June 20, 2017
by Christian Hargrave
Tapjoy has announced a partnership with Atari, one of the world's most recognized publishers and producers of interactive entertainment, to make Tapjoy one of the first providers of rewarded advertisements in Atari's mobile games. Players of Atari's RollerCoaster Tycoon Touch can now earn free in-app coins by watching videos and engaging with other types of ads from Tap...
---
Reward videos for mobile ads payoff the best says Tapjoy
Thursday, June 15, 2017
by Richard Harris
Consumers want their apps free and their ads rewarded. A new study by Tapjoy, a mobile advertising platform, found that mobile gamers in the US prefer opt-in, rewarded advertisements over mandatory ads such as pre-roll videos by a 4-to-1 margin. The study also found that videos are far and away consumers' favorite type of rewarded ads on mobile - preferred by at l...
---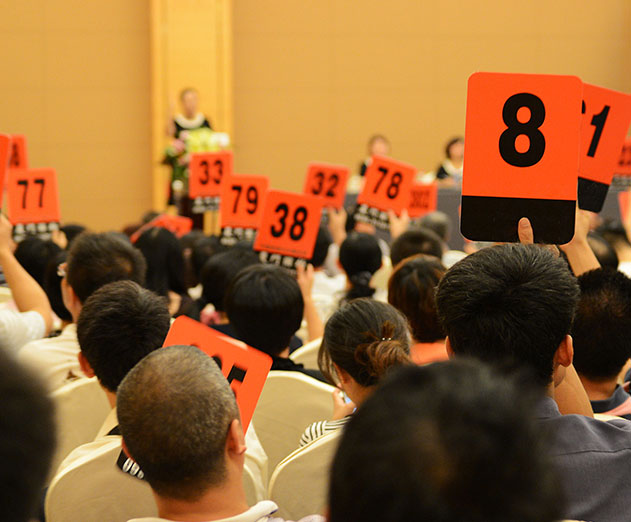 New ad exchange auction platform from Appodeal launches
Wednesday, June 14, 2017
by Richard Harris
Appodeal​, an ad mediation platform for mobile developers, is entering programmatic market and launching its own ad exchange - AppodealX. The new product allows Appodeal to work with DSPs (demand side platforms) directly and provide app developers with premium advertisements offered by more than 100 ad demand sources. The ad exchange is a platform which buys and s...
---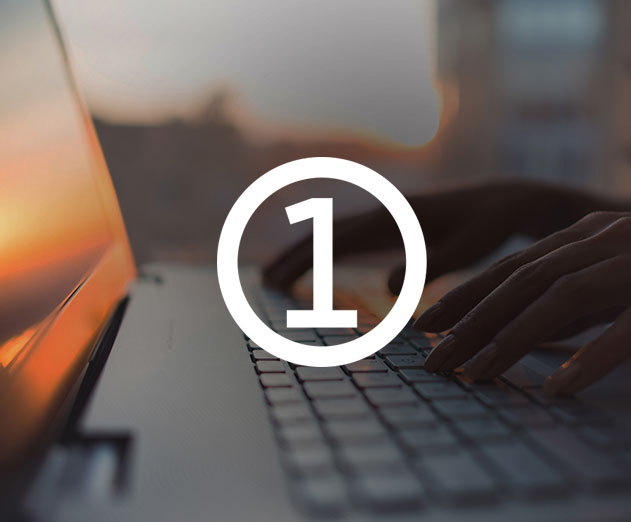 AOL launches Smart Yield beta
Monday, June 05, 2017
by Richard Harris
AOL has announced the beta launch of Smart Yield, a mobile-first solution that solves the challenge of leveling the demand bidding playing field for mobile publishers. By creating a unified auction, Smart Yield provides advertisers with the inventory they want and mobile publishers and app developers with the opportunity to gain the highest possible yield for each impre...
---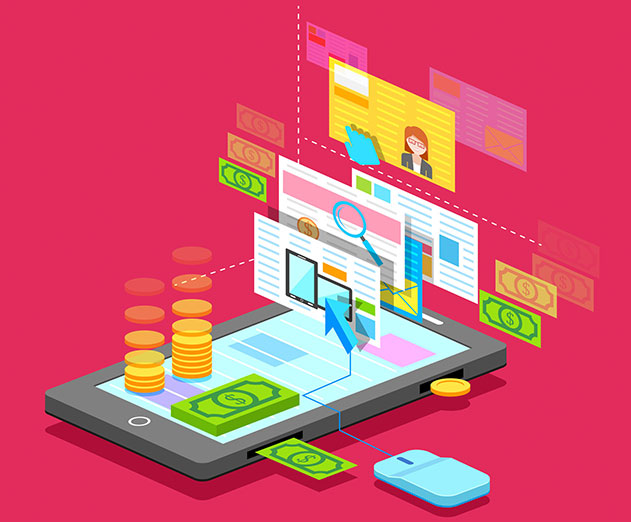 AppsFlyer releases Active Fraud Insights 2.0
Monday, May 29, 2017
by Richard Harris
AppsFlyer has announced Active Fraud Insights 2.0 in conjunction with a release addressing the responsibility of ad networks to combat mobile fraud and beginning an initiative to regulate the AppsFlyer ecosystem with a review of its 2,500+ integrated ad networks to ensure they are minimizing fraudulent traffic being sent to marketers.Active Fraud Insights 2.0 is part of...
---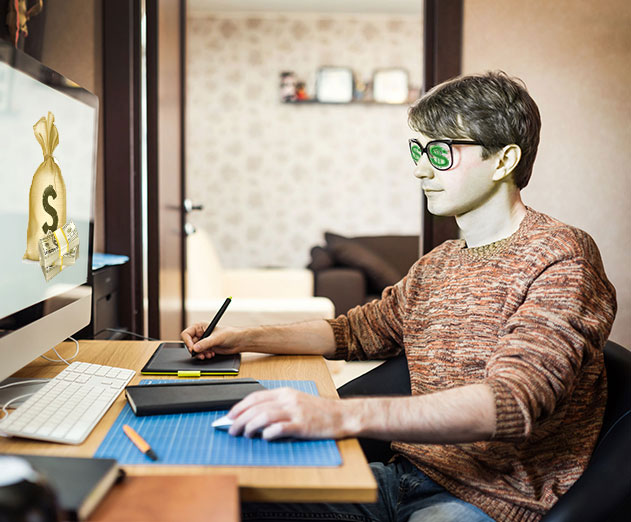 How to earn more revenue from your Android apps
Wednesday, May 03, 2017
by Claudia Dreier-Poepperl
When you hear that Android app revenues are set to top iOS revenue in 2017 and that global app revenue is also set to reach $102 billion by 2020, you can be forgiven for thinking that everyone in the app economy is smiling to the bank. However, according to Vision Mobile, 64 per cent of Android app developers are operating under a 'poverty threshold' of $500 per month i...
---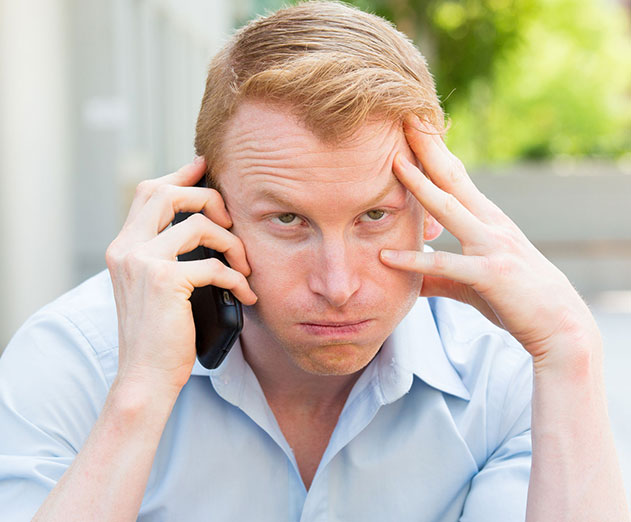 Monetizing apps without alienating users: A chat with Receptiv
Wednesday, May 03, 2017
by Richard Harris
We recently sat down with Receptiv, the company formerly known as MediaBrix, to learn more about how they work with app developers monetize their products. Receptiv is an in-app mobile video ad platform that connects brands to app users to increase ad performance. Founded as MediaBrix in 2011 and named an Adweek Top Mobile Innovator, they are available via both programm...
---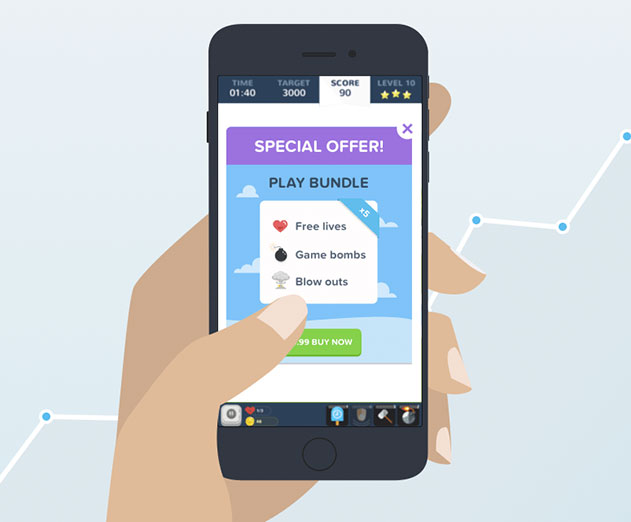 Keeping your free to play games and apps profitable
Friday, April 21, 2017
by Richard Harris
Free-to-Play isn't a new concept, it's still a very popular business model for many software companies, game and enterprise alike. But although a F2P platform looks very attractive to prospective customers, the downside is the wager that is made on whether or not enough customers will make the leap to actually pay for the premium items on your platform. It's this consta...
---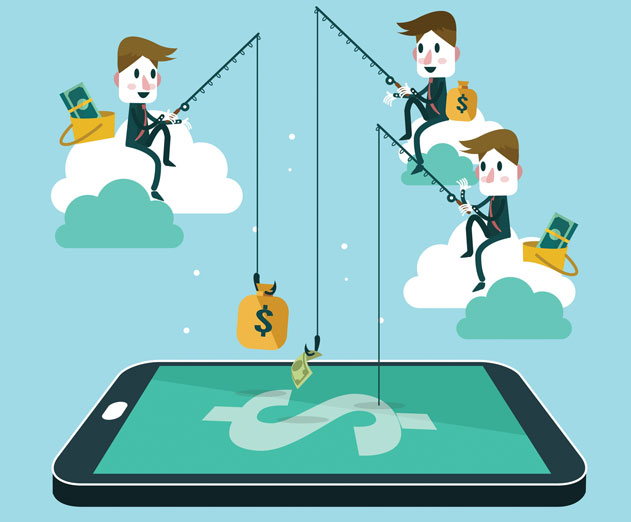 Selling your app and what you should know
Monday, April 10, 2017
by Richard Harris
The app market has changed significantly over the last few years. Google Play, for example, had 600,000 apps in 2012. Now it has more than 3 million. Despite this, a report from Nielsen suggests that users only use 27 apps per month. As a result, it is increasingly difficult for developers and app owners to maintain engagement and to successfully monetize their apps.Acc...
---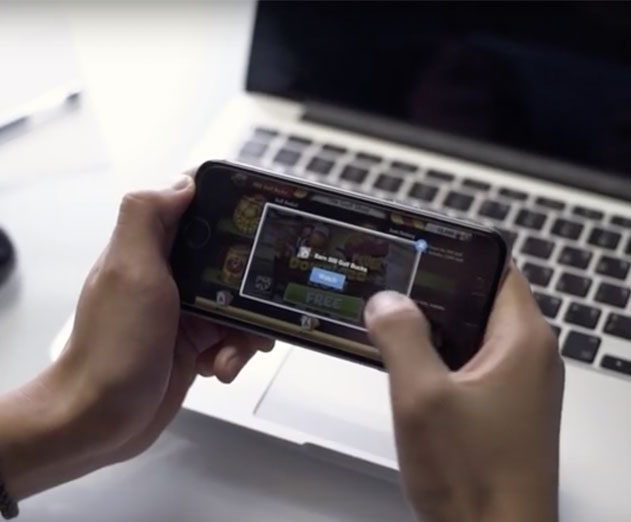 ironSource now includes AdMob in their mediation network
Tuesday, March 07, 2017
by Christian Hargrave
ironSource announced the expansion of their integration with AdMob as a network partner of their Supply Side Platform. Publishers using the ironSource Mediation SDK can now leverage AdMob as a premium demand source for rewarded video in addition to interstitials. This incrementally increases competition for their video inventory, and maximizes global fill rates and eCPM...
---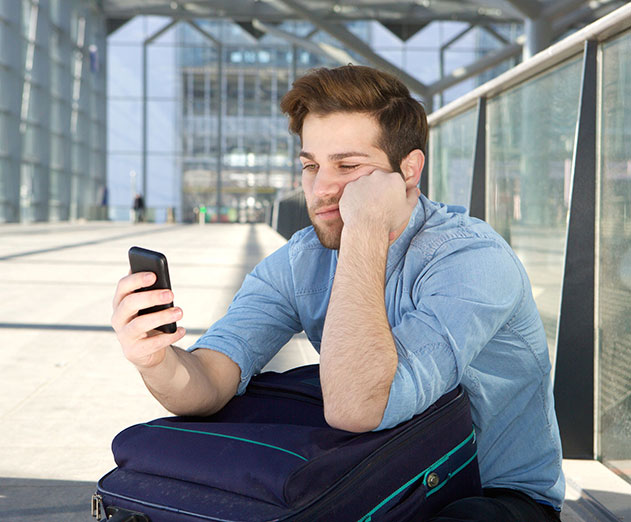 OneRun platform now includes app re-engagement
Tuesday, February 21, 2017
by Richard Harris
YouAppi has announced it has expanded its OneRun Platform to now include Re-engagement. According to data from YouAppi's initial re-engagement campaigns, between 20-40% of inactive users re-engaged with their apps, which is greater than standard industry re-engagement rates. Most apps lose a majority of their users on the day they are installed. That's why YouAppi'...
---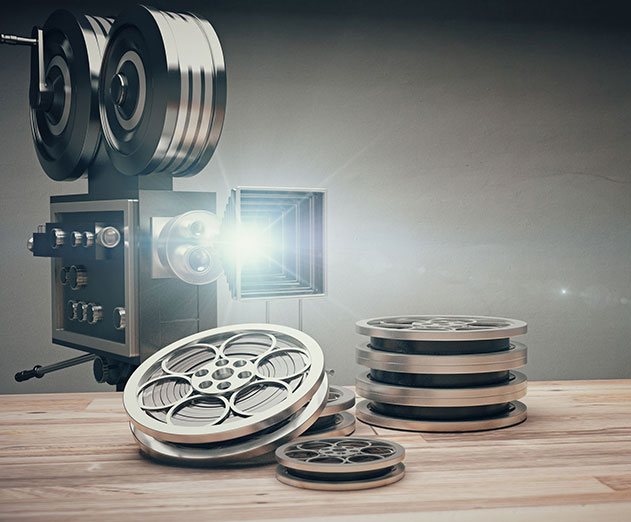 BHD in Vietnam signed with SpotX video inventory platform
Thursday, February 16, 2017
by Christian Hargrave
Vietnamese broadcast and digital video company, BHD, has signed video inventory management platform, SpotX, to power the monetization of its diverse media properties around the globe.As one of the largest media companies in Vietnam, BHD's activities range from production, cinema exhibition, pay TV channels and VOD service. With more than 20 years experience in productio...
---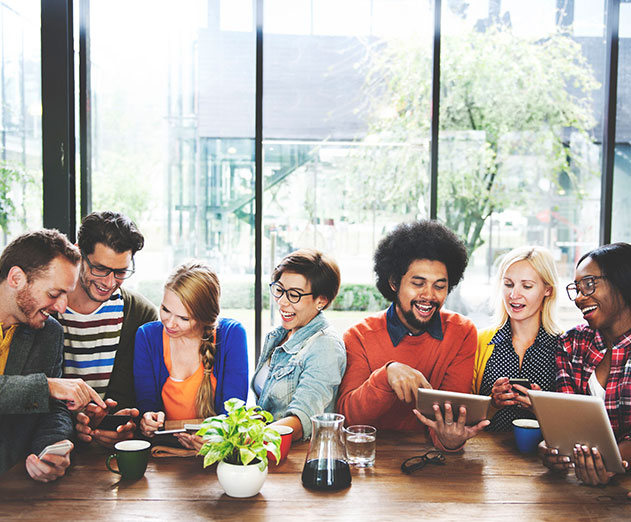 Vungle mobile video ads platform hits $300 million in annual revenue
Wednesday, February 15, 2017
by Richard Harris
Following a year of significant global expansion and customer momentum, Vungle, a marketing platform for in-app video ads, has announced record company growth, reaching a $300 million annual revenue run rate (ARR), a milestone very few companies have reached in the ad-tech industry. The company has also significantly increased adoption of its software development kit (S...
---
Cloudflare makes online ads 5x faster, safer with Firebolt
Wednesday, February 01, 2017
by Richard Harris
Cloudflare, an internet performance and security company, has announced Firebolt, a solution that speeds up and secures ad delivery. Firebolt enables ad networks to improve the ad viewing experience for increased conversions and helps publishers monetize their online content.Web ads are often slow and unsafe, an undesirable experience that drives users to download ad bl...
---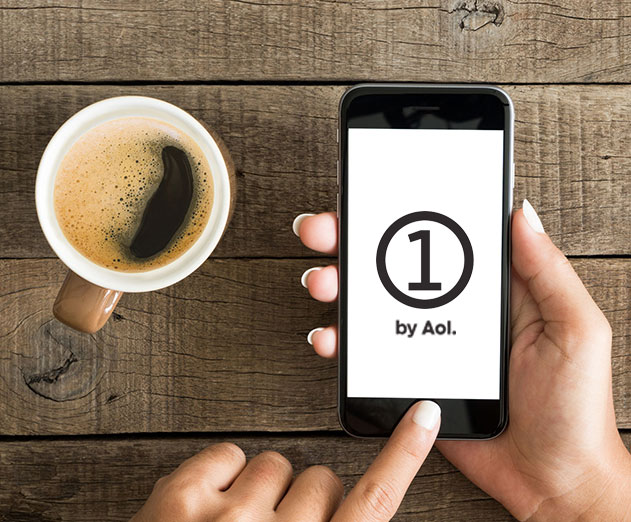 ONE by AOL: Mobile: Self-serve capabilities for mobile SSP
Wednesday, January 25, 2017
by Richard Harris
AOL has announced new self-serve capabilities for its programmatic mobile supply-side platform, ONE by AOL: Mobile (ONE), which launched in 2016. The new self-serve functionality meets the monetization needs of mobile-first app developers and publishers by maximizing mobile ad inventory and providing complete transparency and control. Through the platform, app economy p...
---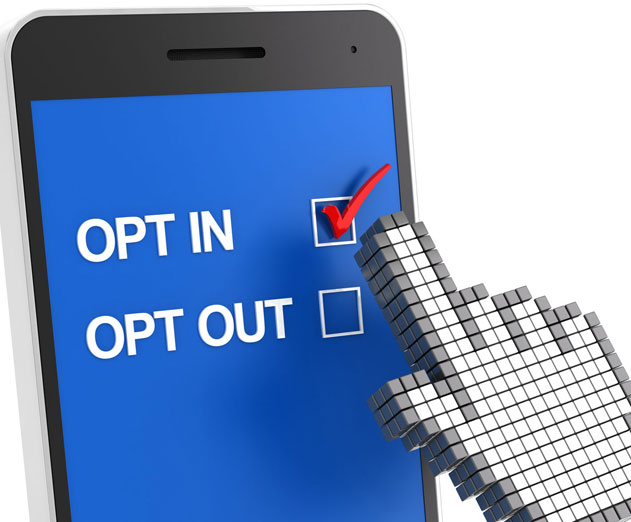 New study finds consumers prefer opting-in to mobile ads
Wednesday, January 18, 2017
by Richard Harris
Nielsen Media Labs study commissioned by Jun Group finds opt-in mobile advertising preferred nearly 2-1 over other formats; Nielsen Digital Brand Effect study shows opt-in mobile advertising delivers a significant lift in brand awareness and purchase intent.Findings from a new Nielsen Media Labs study commissioned by Jun Group found that consumers prefer opt-in mobile a...
---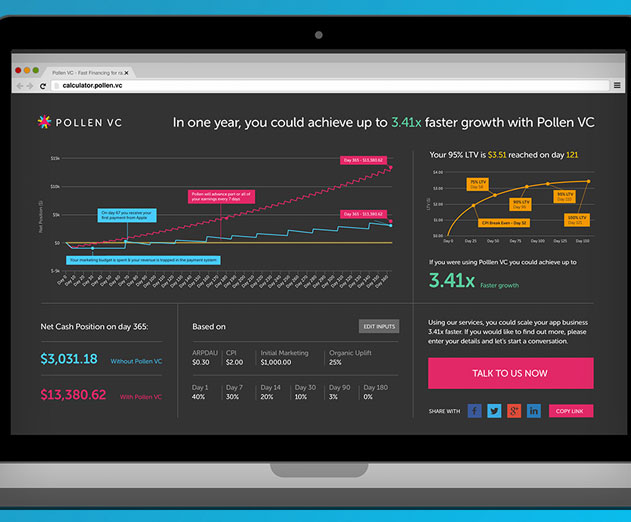 New tool for app developers forecasts how much revenue you can earn
Monday, January 16, 2017
by Richard Harris
New tool from Pollen VC, forecasts how much a mobile app can make over it's lifetime.While app developers and marketers understand that Lifetime Value (LTV) - the total revenue generated by a user from the time they download the app until they abandon it - is the most important commercial metric , they often struggle because there is also no uniform way to cal...
---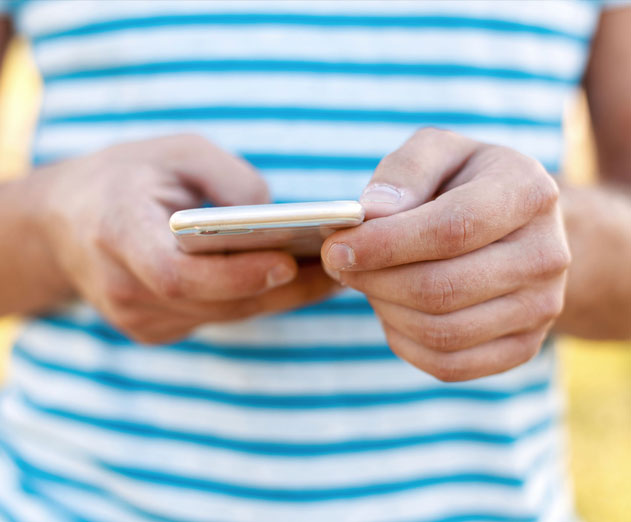 Creative interactions can drive engaged mobile app users
Monday, January 16, 2017
by Richard Harris
Editors note: Submitted by Spencer Scott, CEO of mobile rewards platform MeedAcquisition vs. engagement: it's the mobile app publisher's dilemma. Being found in the upper ranks of an app store guarantees more new users, but keeping those users engaged over long periods of time can be difficult. In fact, analysts have found than more than 80 percent of all downloaded app...
---