realm
realm news search results
Developer news items we found relating to realm
55 results
---
Use quantum computers over the cloud with ACQUA

Friday, June 15, 2018 by Richard Harris



Making a world that is "Quantum Ready" requires more researchers exploring the applications of quantum computing and potential quantum advantage, and working with real quantum computers just got easier for experts in chemistry, artificial intelligence and optimization thanks to IBM. Building on QISKit, the open source quantum information science kit for s...
---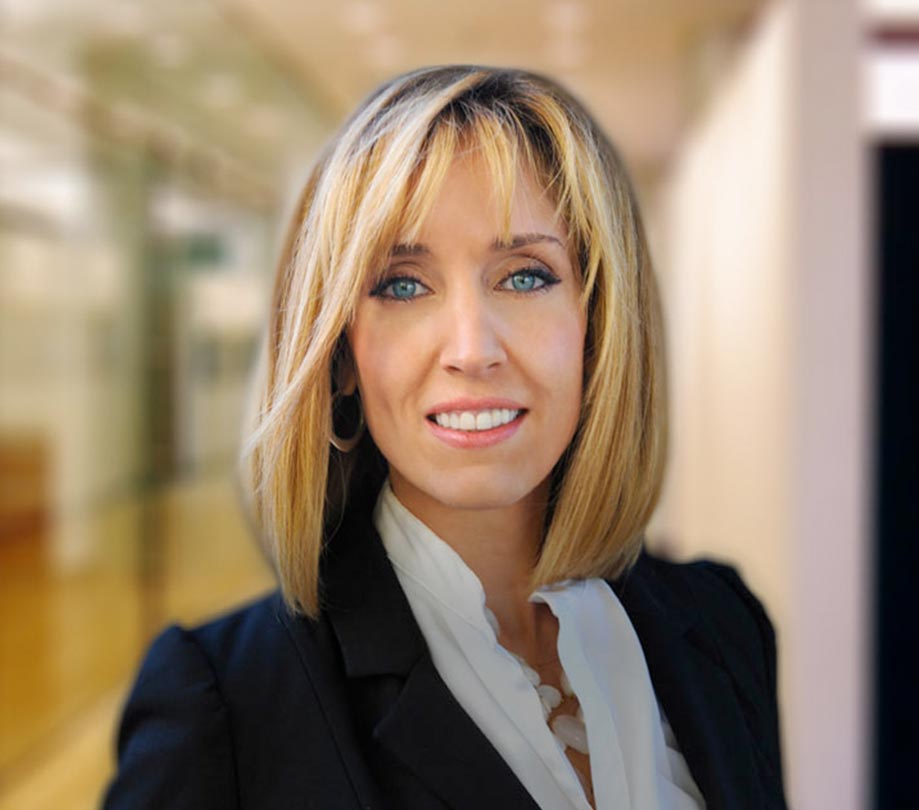 VC funding favors men despite proven female founders

Wednesday, May 30, 2018 by Richard Harris



New data reveals that venture capital (VC) investments remain heavily biased toward men - in 2017, companies with all-female founders closed 368 VC deals, compared to 5,588 deals for all-male teams and 1,046 for mixed-gender teams. Women-led startups also received a smaller share of VC dollars, landing just $1.9 billion (2.2%) of the $85 billion in VC investments last y...
---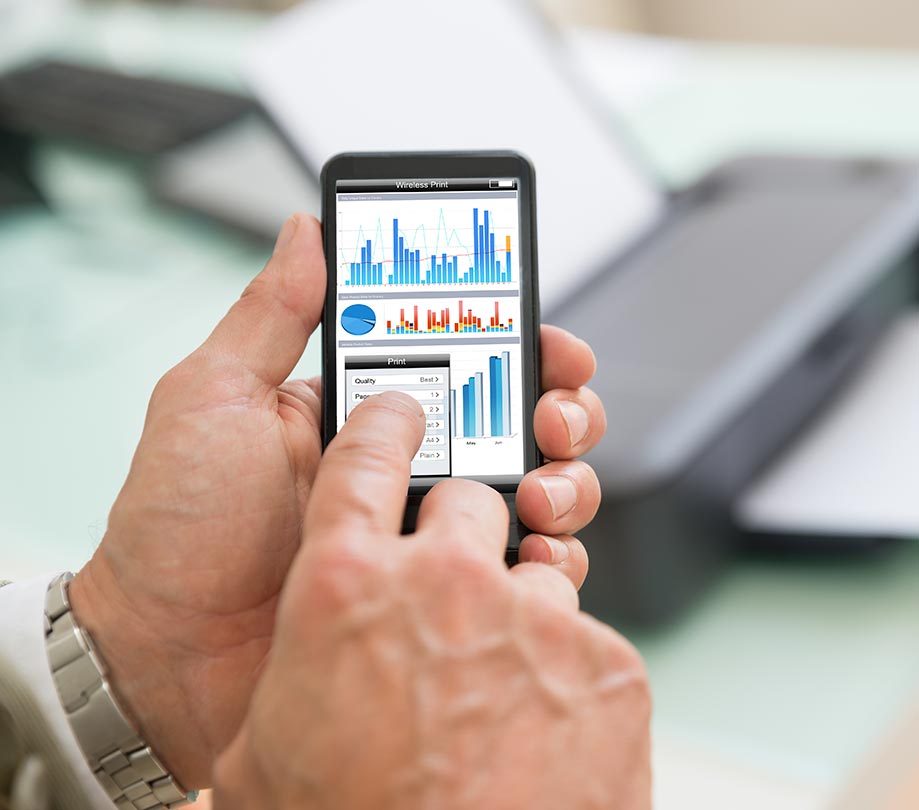 Why developers should add mobile print to apps

Friday, May 4, 2018 by Patrick Chen



Printing has been a major part of history for thousands of years, dating back to ancient Mesopotamia, and despite the rise of digital technologies, it's not going anywhere - in fact, the demand for printing continues to grow, for four major reasons:Despite digital advancements, printing is still the standard. Printed materials such as contracts, government forms and har...
---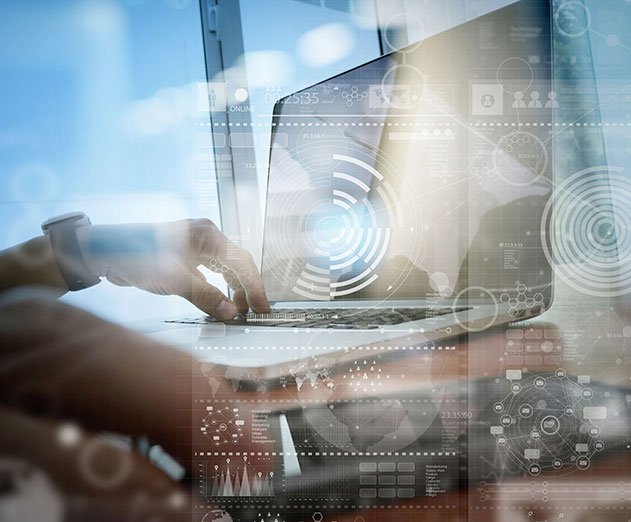 Developers outlook 2018: big technologies, big changes

Tuesday, March 6, 2018 by Jason Thane



In 2018 changes in the technology landscape are creating fantastic opportunities for innovation in design and engineering. For decades, computers featured a TV screen for output, a keyboard for text input, and a mouse to point and click. Just a few years ago, the iPhone transformed everything by putting the first well-designed computer with a touchscreen in our pockets....
---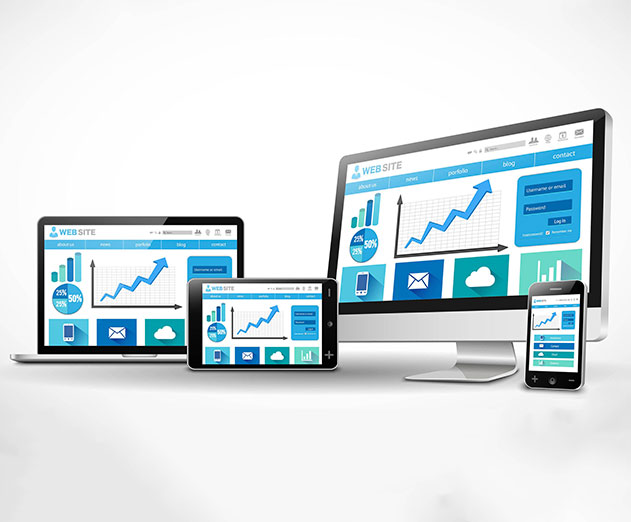 Progressive web apps vs native apps: Showdown in 2018

Thursday, March 1, 2018 by Andrew Gazdecki



Apps have become an integral part of any brand's digital marketing efforts. You'd be hard-pressed to find a company that hasn't, at the very least, thought about developing an app. It would be even more difficult to find a company willing to deny the tremendous impact that an app can have on a brand's engagement and customer experience. Given the tremendous impact ...
---
Tech Superwomen Summit 2018 announces their lineup

Tuesday, February 27, 2018 by Richard Harris



Tech By Superwomen announced its second Tech Superwomen Summit (TSWS18), happening May 3-4, 2018 at the City View at Metreon in San Francisco. The Summit is committed to helping enable greater diversity in the tech space, bringing women and men together to speak about the roles of responsibility, accountability and highlights paths forward to transform tech culture and ...
---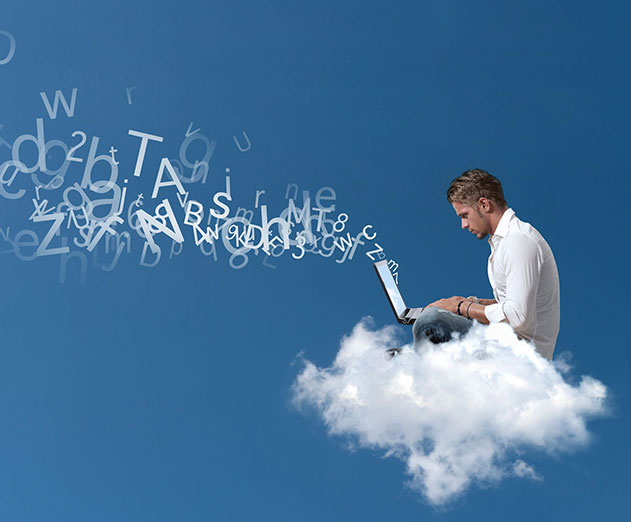 Red Hat offers tips for enterprises ready for serverless architectures

Thursday, December 14, 2017 by Richard Harris



As serverless architectures continue to emerge in the cloud application space, many have chosen to make the transition in the enterprise realm. And although having the drawback of heavy third-party dependence can be a pain, the benefits of a low-cost and efficient backend can be incredibly important for developers to scale out their platforms.We talked with an expert in...
---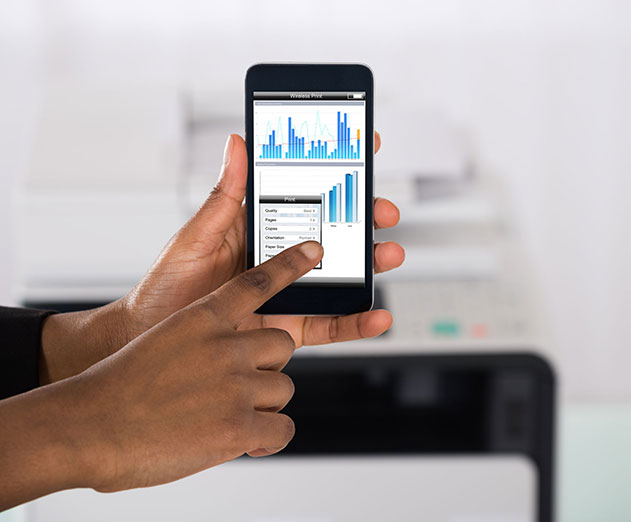 The top print enabled apps for business

Thursday, December 7, 2017 by Brent Richtsmeier



Every year, we make our mobile devices a little bit better than before, bringing them to a point where we can't imagine existing without X, Y and Z new features - imagine buying a smartphone without a camera or a tablet without long battery life.As mobile devices improve, users need apps that can keep pace, bringing the full functionality of a desktop or laptop to the t...
---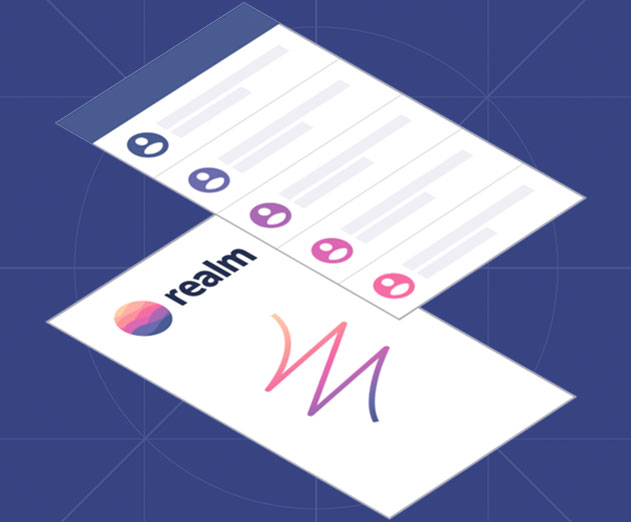 Realm extends commitment for Microsoft .Net mobile platform

Tuesday, November 21, 2017 by Christian Hargrave



Realm has announced Realm .NET, a comprehensive initiative to make it easier for Microsoft developers to build real-time, responsive mobile apps. Making Realm increasingly compatible with the modern Microsoft stack, Realm .NET extends the company's mobile data platform to the .NET developer ecosystem and Universal Windows Platform, extending Realm's long-standing suppor...
---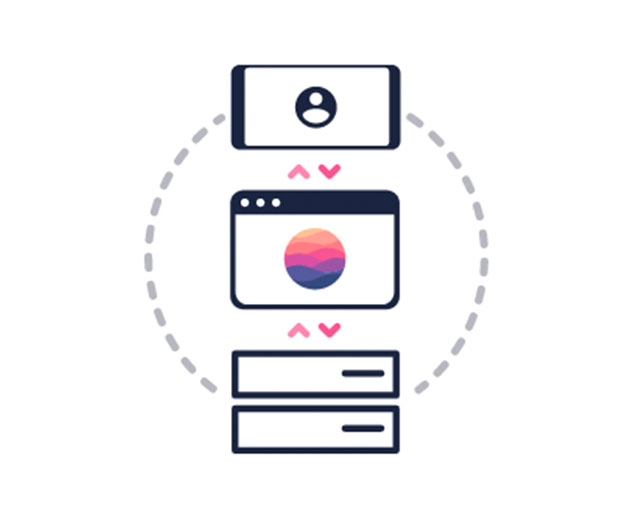 Realm 2.0 launches with all new features

Sunday, October 22, 2017 by Richard Harris



Realm has announced Realm Platform 2.0 a significant upgrade to their mobile database solution that makes it easier for developers to build real-time, responsive mobile apps that deliver an improved user experience.The Realm Platform empowers organizations and developers to build mobile apps that offer real-time features like messaging and collaboration that were previo...
---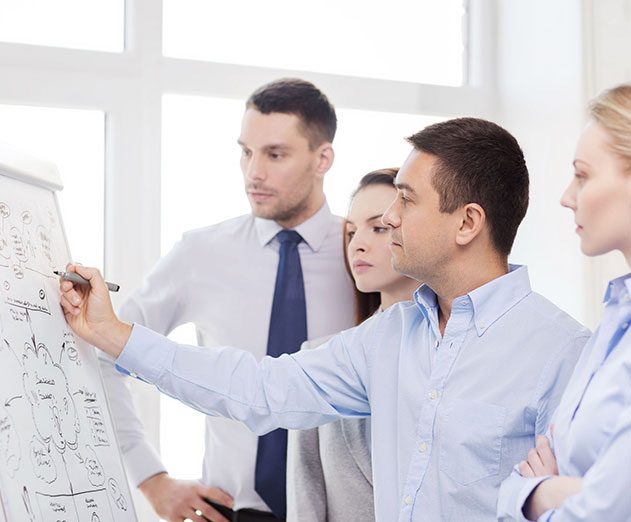 Solving the challenges of database DevOps

Monday, October 16, 2017 by Richard Harris



As companies look to the promises of DevOps to improve their applications' quality and delivery, obstacles still exist with relational databases that hinder adoption of this collaborative process. In this interview, Perry Krug, Principal Architect of Strategic Accounts at Couchbase, shares insight into why relational database management systems impede database DevOps, a...
---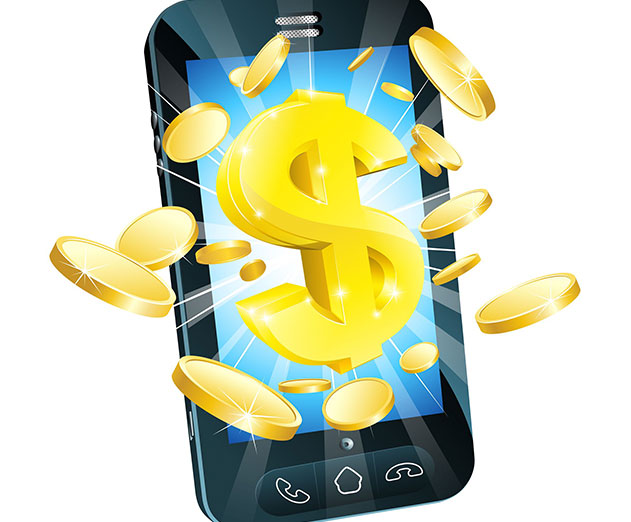 Are app store subscription models right for your app

Friday, October 6, 2017 by Mark Rosner



While advertising and in-app purchases are the methods of monetization app marketers are probably most familiar with, subscription-based models may be the most overlooked. But subscriptions offer publishers benefits like a predictable, long-term revenue stream, and higher average revenue per user (ARPU) versus ads or IAPs. Subscriptions can also be deeply engaging for u...
---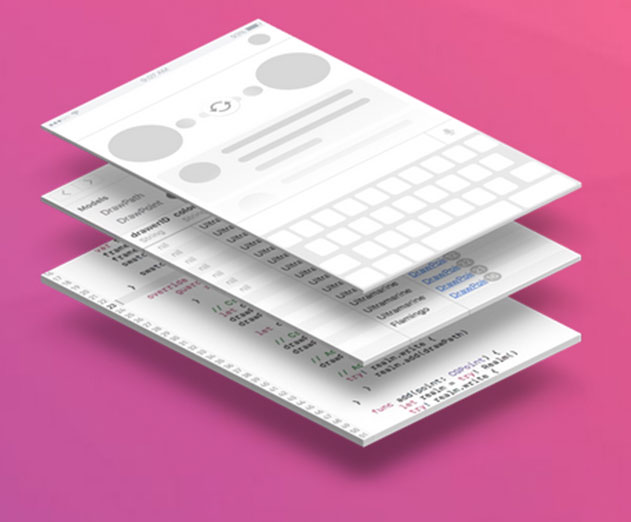 Realm receives investment for their mobile platform

Tuesday, September 26, 2017 by Richard Harris



Realm has announced a strategic investment from Ericsson Ventures, Khosla Ventures and Scale Venture Partners. In addition to the investment, Realm and Ericsson will work together to develop new types of cloud services to improve mobile applications and the network experience.The Realm Mobile Platform empowers organizations and developers to build mobile apps that offer...
---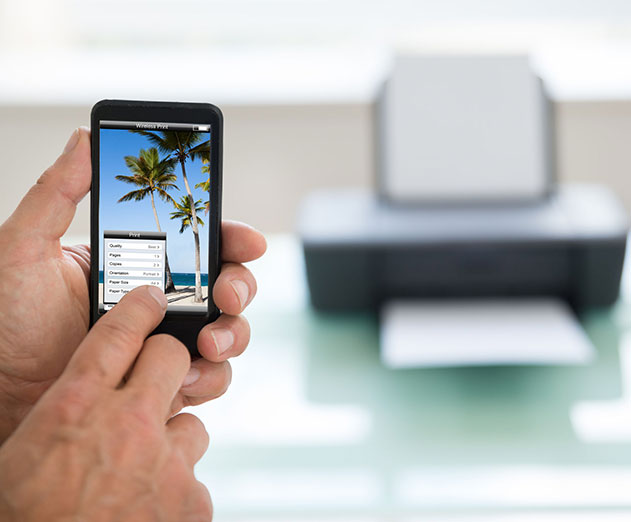 The mobile printing six best practices for developers

Monday, August 14, 2017 by Patrick Chen



When creating apps, a developer works hard to ensure optimal functionality and a great user experience - so it's critical that an app is truly the best it can be for its audience. These days, ensuring functionality and engagement means adding mobile print to an app. Mobile printing is an unmet need in many apps: According to an InfoTrends study, 95 percent of consumers ...
---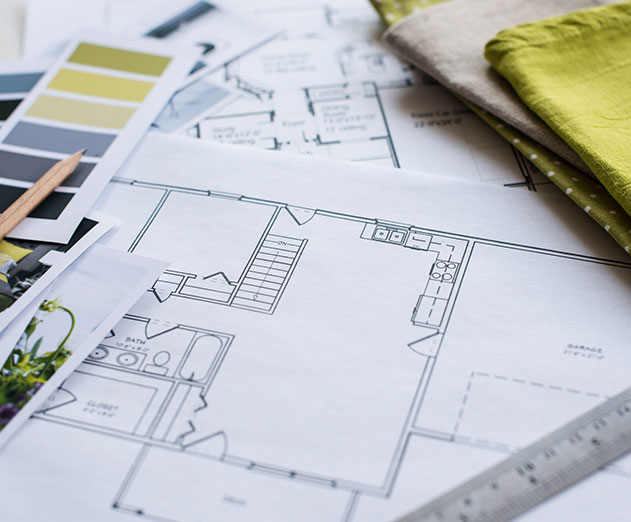 Designing a home with AI apps

Wednesday, May 17, 2017 by Richard Harris



Interior design app Planner 5D will be incorporating AI into its apps in order to help users create their dream home design with a click of a button.According to a new report from Tractica, AI software application will grow from $1.4 billion in 2016 to $60 billion by 2025. AI is currently taking over various professions, often proving that artificial mind can be more po...
---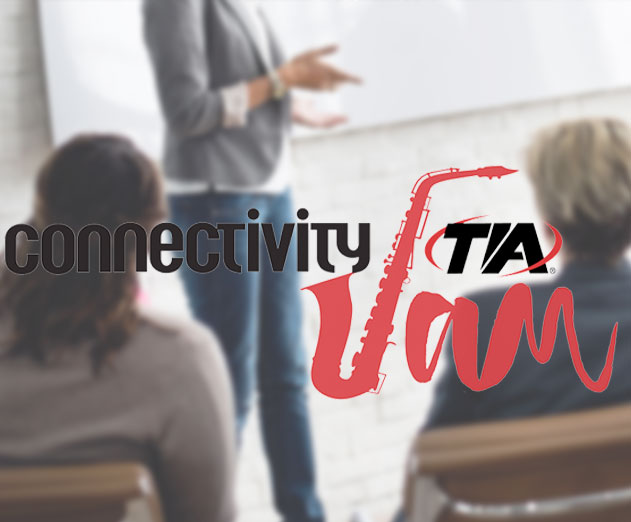 IoT training for sensor-based IoT solutions

Wednesday, May 17, 2017 by Michael Haynes



Telit, an Internet of Things (IoT) solutions company, has announced it is sponsoring an IoT workshop that will teach participants the fundamentals needed to help them configure, launch and maintain an IoT solution. This hands-on, interactive workshop is an extension of the Telecommunications Industry Association's (TIA) Connectivity Jam and takes place June 8, 2017 in D...
---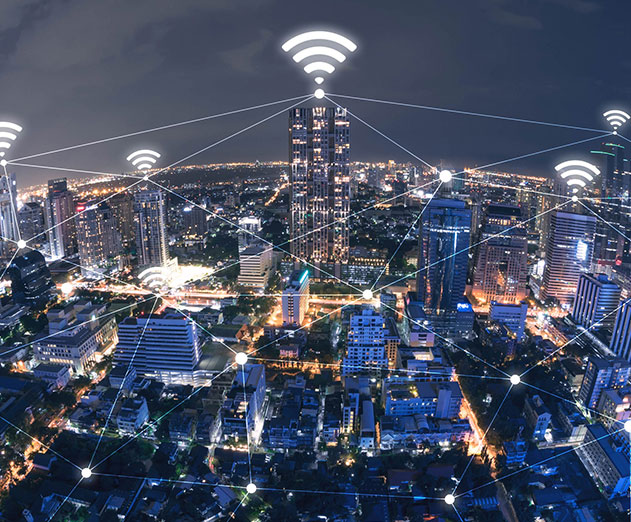 Wifi vs Bluetooth vs BLE, choosing the right IoT tech

Tuesday, May 16, 2017 by Yuri Brigance



Internet-of-Things (IoT) devices are increasing in popularity and availability - think Amazon Alexa, smart thermostats & light bulbs, Internet-connected garage door openers, GoPro cameras, and so on. One thing these products have in common is that they communicate wirelessly with either a mobile device, the Internet, or both. As these devices become smarter and gene...
---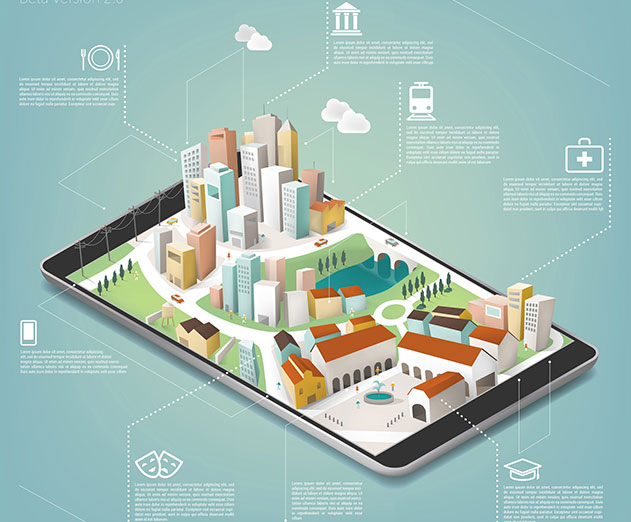 Mapping the IoT sets the signals to work

Monday, May 15, 2017 by Josh Joyner



The Internet of Things (IoT) and smart devices have created a buzz over the last few years. The reduced cost of sensors and a continued strengthening of the communications infrastructure have fueled the exponential growth of connected devices. The challenge has become less about what kinds of devices we can connect and more about what we can (and could) do with the data...
---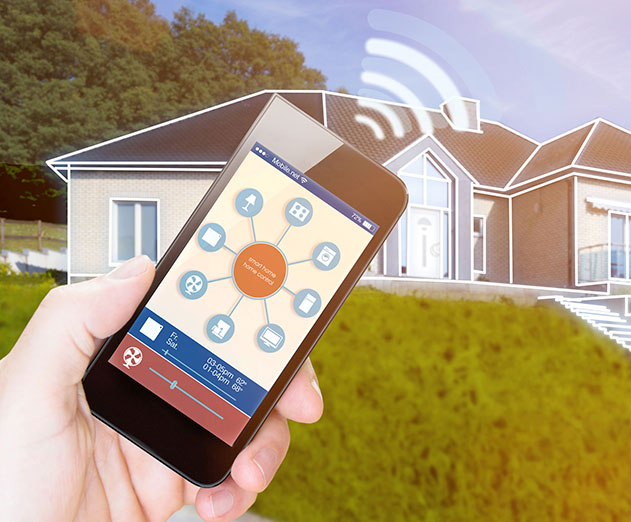 The smart home effect on IIoT facilities

Wednesday, May 10, 2017 by Saar Yoskovitz



The backbone of many science fiction plots just a few short years ago - smart machines, homes and cities - are now all around us thanks to the Internet of Things (IoT). Fitbits track and analyze physical attributes from stairs climbed to quality of sleep. By simply saying "Alexa," Amazon Echo can deliver you with today's weather forecast or play your favorite music as y...
---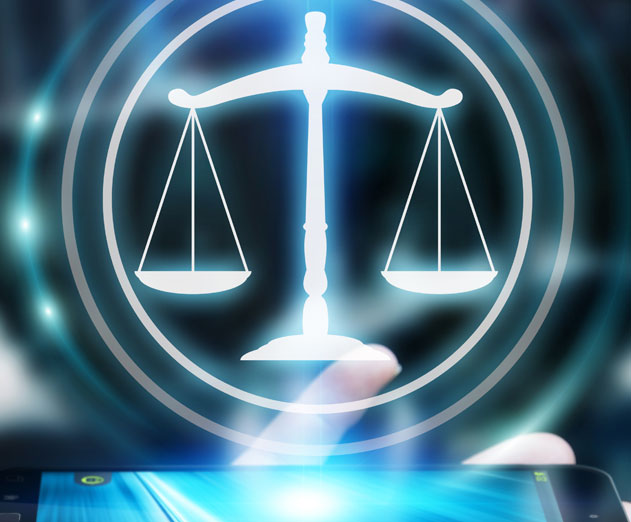 The intersection of AR, IoT, and Apps in the legal realm

Thursday, April 27, 2017 by Adam Grant



In 2007 the Apple gave us the iPhone and Apps became the rage. While the term "Internet for things" was first coined 1999 by Kevin Ashton (one of the founders of the original Auto-ID Center at MIT), in 2013 the Global Standards Initiative on Internet of Things defined the term as "the infrastructure of the information society." AR, or Augmented Reality, unlike virtual r...
---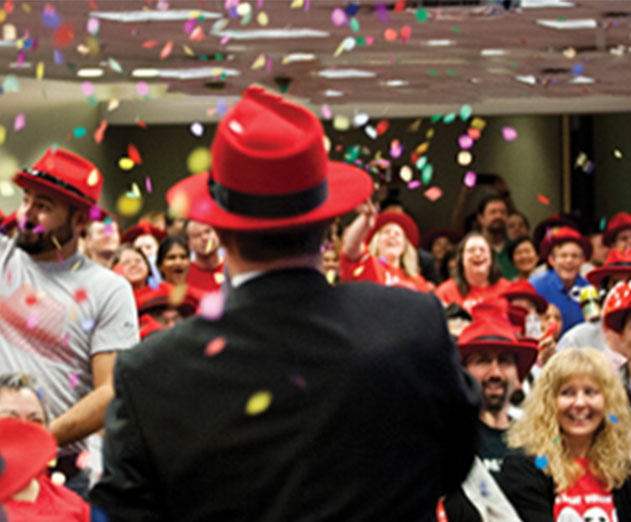 Catching up with Red Hat Mobile to talk about low code in the enterprise

Tuesday, April 25, 2017 by Richard Harris



Low code is a movement that has emerged in the marketplace in recent times, not only for mobile but also for business process management (BPM) and other application development areas. What company can resist the pull of low-cost and relatively fast development times? Especially when it's as simple as a drag and drop gesture away. So it's not surprising that many big nam...
---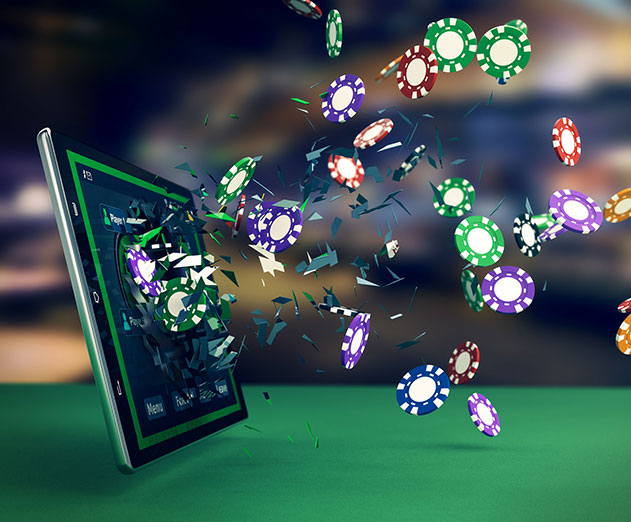 Why virtual reality might not become reality for online casinos

Wednesday, March 29, 2017 by Christian Hargrave



The online casino industry is no stranger to innovation. Every year, gambling industry conferences are wowed with demonstrations of new technologies, and bold claims about the future of the industry. In a number of cases, these developments do make it through to the mainstream,changing the face of the industry forever. Novelties like mobile gaming and live dealer games ...
---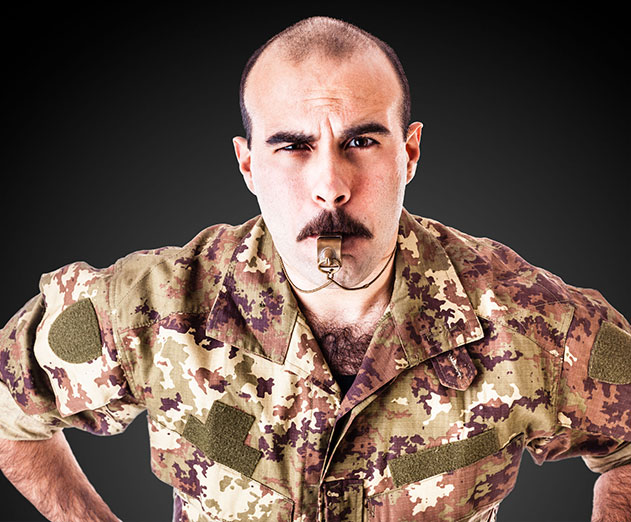 Big Nerd Ranch doubled their profits last year

Thursday, February 2, 2017 by Richard Harris



According the App Annie Forecast Report, the global mobile app store downloads will reach 288.4 billion in 2020, up from 149.3 billion in 2016. That's almost double the amount of downloads in just 4 years! Information like this makes wanna-be mobile developers jump out of their seats to ask one question, "How can I do THAT?"Although some do go on to do the traditional c...
---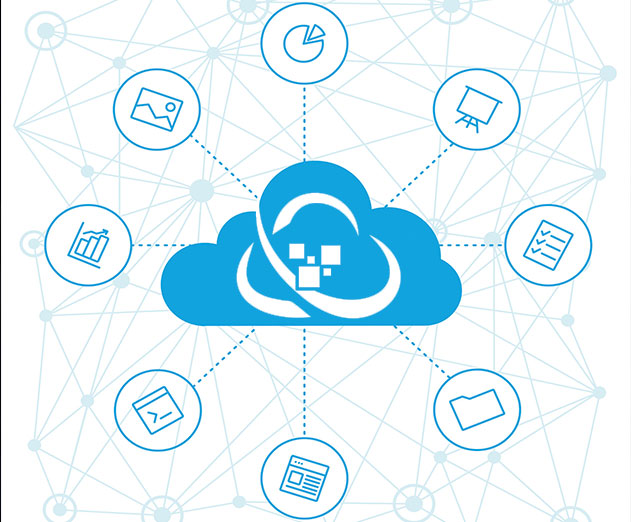 The new SaaS solution for secure mobile enterprise access

Wednesday, January 4, 2017 by Christian Hargrave



SaberLogic has released Bezlio, a new SaaS product that makes it easy for companies to provide data from sources like ERP and accounting systems to any PC or device, including mobile devices like smartphones (iPhone and Android) and tablets.They have spent the last 14 years providing custom software development and integration work around ERP applications for manufactur...
---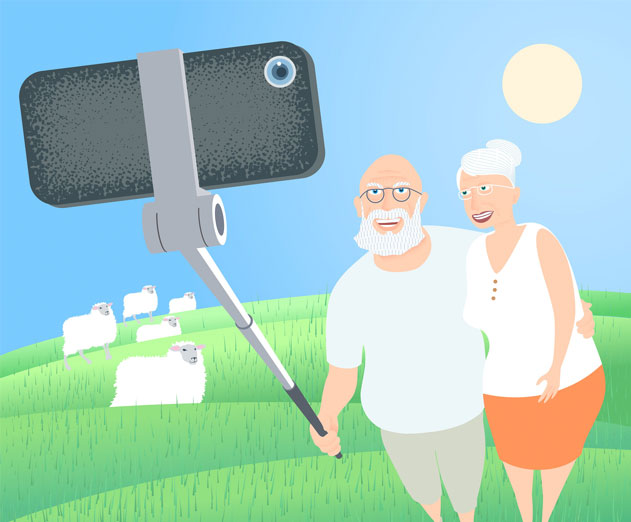 Predictions for Apple Watch, Objective-C, Google, and the rise of Snapchat

Thursday, December 22, 2016 by Richard Harris



Editors note: Predictions by Alexander Stigsen, the CEO and co-founder of Realm By the end of 2017, the Apple Watch will still have a very small and uninteresting ecosystem of apps. It won't be until the next generation of Watch - Series 3 in maybe late 2017 before the Watch platform is sufficiently powerful to attract significant third-party applications...
---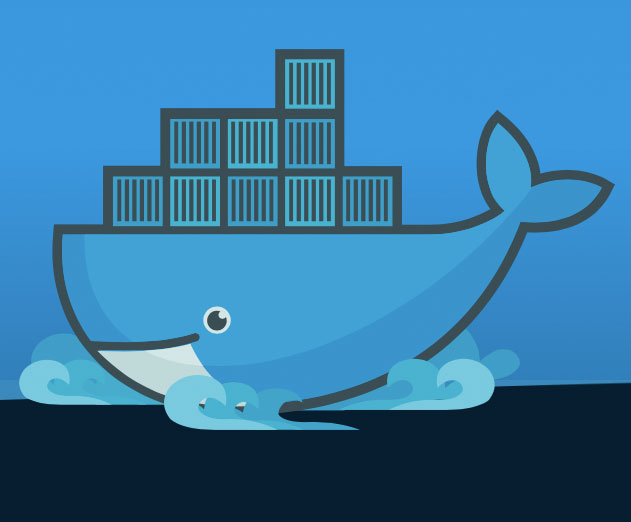 Docker predicts much opportunity for anyone with CaaS expertise in 2017

Monday, December 19, 2016 by Richard Harris



Rising confidence in container security, to the point that developers consider containers more secure than alternative technologies, will drive an increase in the use of CaaS, displacing legacy PaaS approaches to application development and deployment. This requirement for integrated security at every phase of the software supply chain will rise to the surface in the up...
---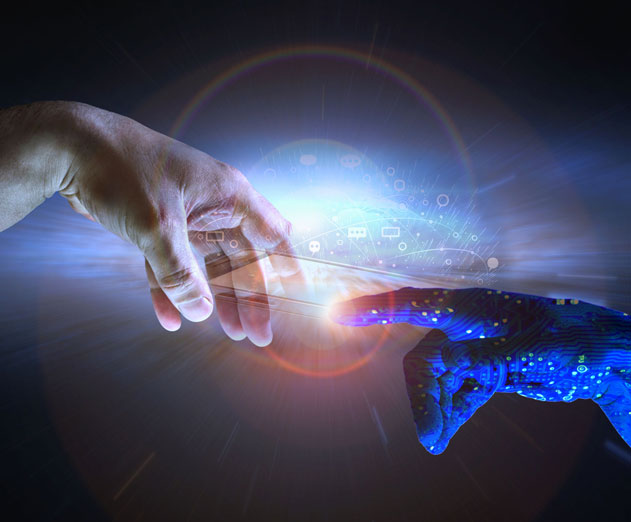 Artificial intelligence and app development

Tuesday, November 29, 2016 by Richard Harris



The growth of artificial intelligence and machine learning is driving a whole new class of application possibilities. From chatbots to predictive analytics and more, developers and businesses as a whole should explore ways to utilize their customer and business data to deliver better customer service, new products and reimagine their processes. What went wrong...
---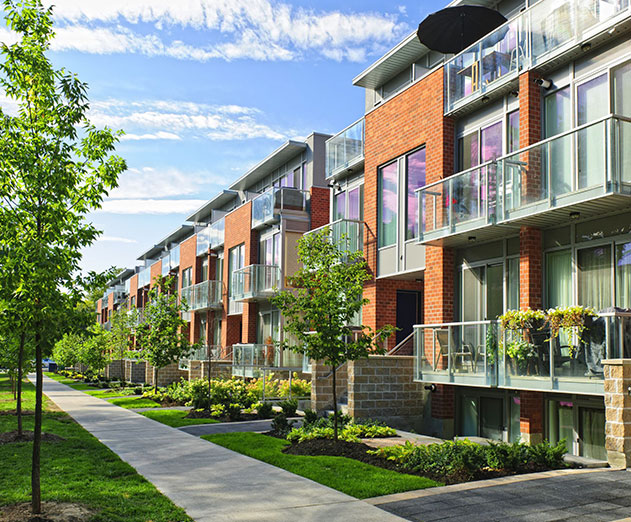 Multi-Tenant vs. Single Tenant: Choosing the right DBaaS Data Store from the start

Thursday, November 17, 2016 by Michael Russo



The Database-as-a-Service (DBaaS) model is an attractive option for rapid deployment of managed database assets in the cloud. If you're thinking of using a DBaaS to power your cloud-based application's database, you'll want to understand the pros and cons of multi-tenant versus single-tenant datastores for housing your data. Both approaches have merit and by understandi...
---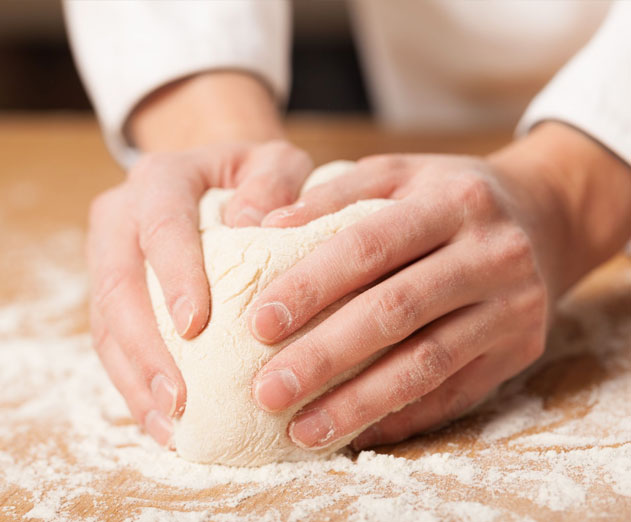 Why software is no longer being written from scratch

Tuesday, November 1, 2016 by Richard Harris



Application developers are increasingly reliant on open source component parts because pre-fabricated components speed up innovation and save developers the time (and money) of having to write code from scratch.But with 6.1% of component downloads containing a known security vulnerability it's inevitable that defective parts will make their way into production – especia...
---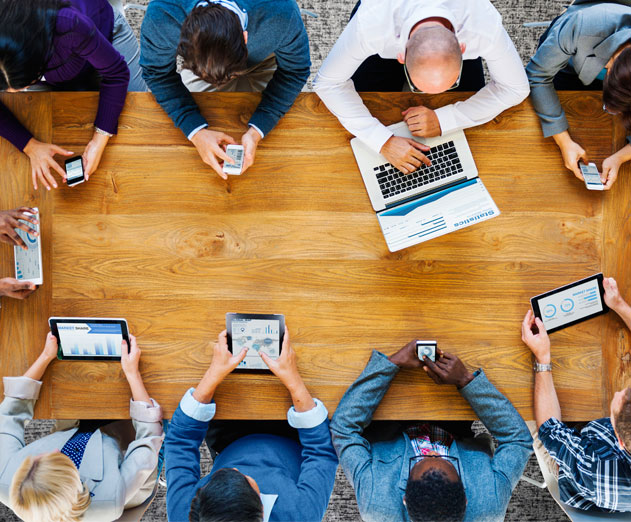 Realm explains the benefits of real-time collaboration for mobile apps

Monday, October 24, 2016 by Richard Harris



Realm is a mobile platform company, with a focus on helping developers build better mobile apps, faster. Launched in 2014, the Realm Mobile Database is the most popular third-party database in the world, and the mobile database enabling high-performance, highly engaging end-user experiences for more than a billion users of mobile apps. The Realm Mobile Platform, which c...
---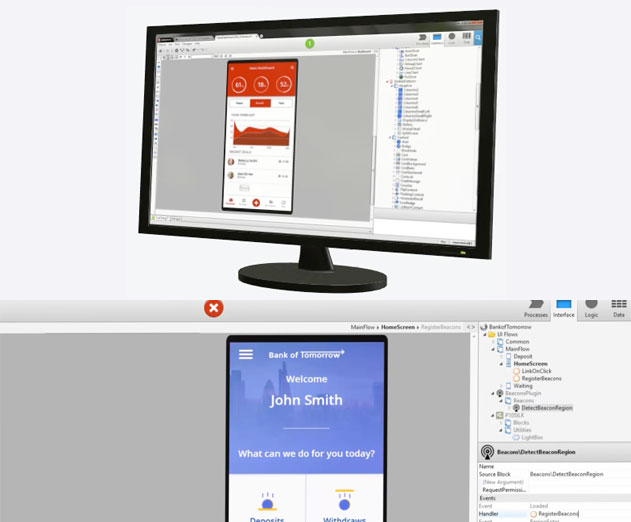 OutSystems 10 launches as a new option for low-code app development

Wednesday, October 5, 2016 by Richard Harris



OutSystems has announced the availability of OutSystems 10, a low-code application development platform with advanced capabilities for enterprise mobile applications. OutSystems 10 addresses two huge problems enterprises face with their mobile app strategy: 1) The relentless demand to stay competitive by bringing new mobile solutions to the market 2) The scarcity o...
---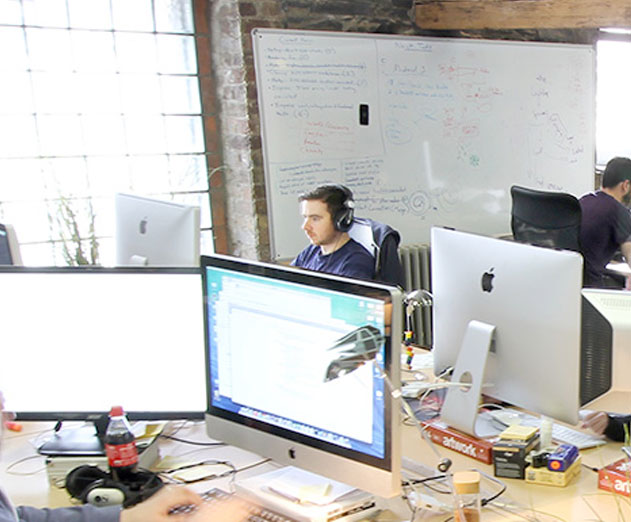 A Peek Inside Ireland's Largest Games Developer, DIGIT Game Studios

Friday, September 30, 2016 by Richard Harris



DIGIT started in 2012 and based it in Dublin, Ireland. Not the usual gaming capital, however it's had a great impact on the company today. Their focus is on building strategy games for mobile and browser. They spent the first couple of years of the company's life focused on the underlying technology and believe they are probably the most advanced GaaS (Games as a Servic...
---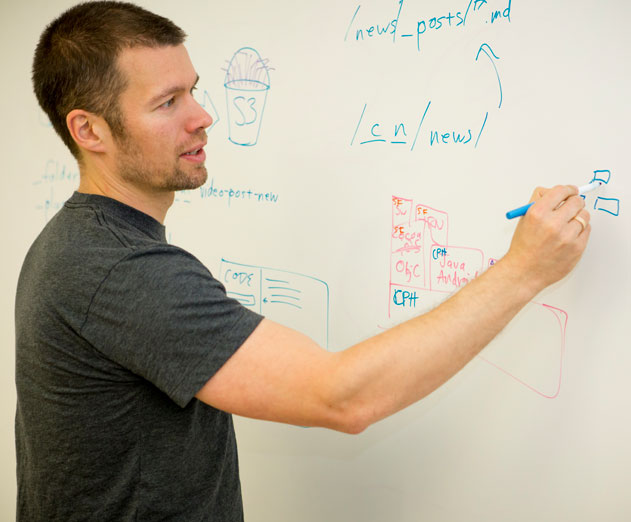 Realm Mobile Platform Launches So You Can Make Apps With Real-Time Features

Tuesday, September 27, 2016 by Michael Haynes



Realm just announced the Realm Mobile Platform, a giant step forward for any organization that must build highly responsive mobile apps that deliver unmatched user experiences. The Realm Mobile Platform, which is available immediately, combines the Realm Mobile Database, the most popular mobile third party database in the world, and the new Realm Object Server to d...
---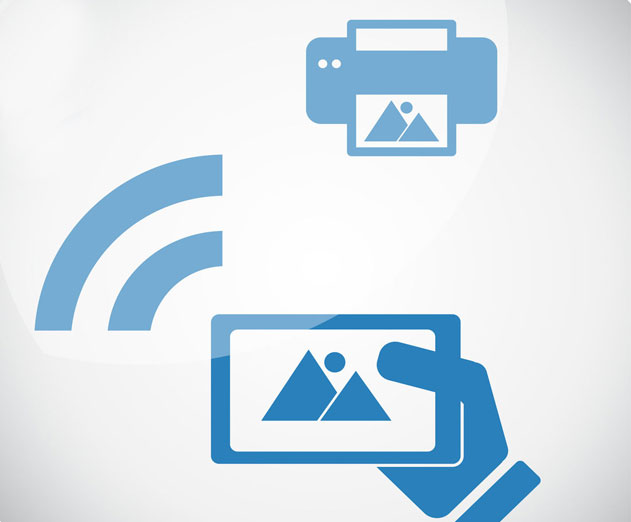 In-App Print Capabilities: What it Means and Why It Matters

Friday, September 23, 2016 by Steve Kim



The realm of mobile development has come a long way, and it's only getting better – just ask Gordon Moore.Moore, one of the founders of Intel Corporation, came up with an eponymous rule of thumb in 1965 called Moore's Law. App developers are all familiar with this simple rule – if not by name, then by understanding; its basic tenet has driven the computer industry for 5...
---
Creator of LureDeals Talks About Capitalizing on Pokemon Go Traffic

Saturday, August 27, 2016 by Scott Poniewaz



Britt White is a former hog wrestling world champion, but most recently gained notoriety for Lure Deals, which provides marketing opportunities for Pokémon GO. He has been a part of the Austin tech community for a few years now and runs TKM Labs, a digital agency and virtual reality firm focused on tackling industry specific issues utilizing VR and AR across areas like ...
---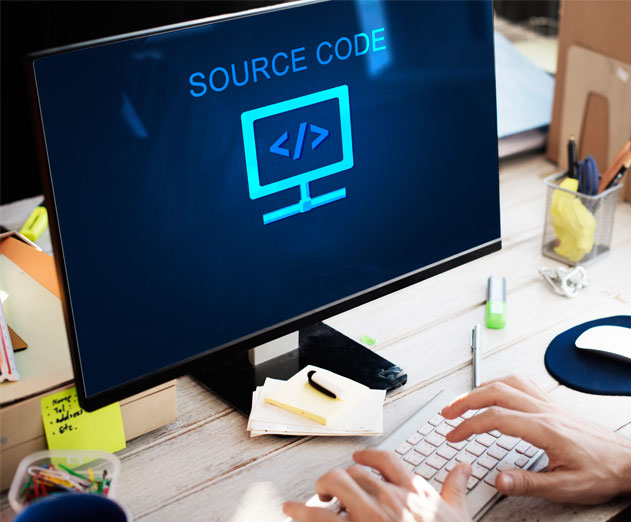 LinkedIn Makes Rocket Data Open Source So You Can Cache Data in Your iOS Apps Too

Thursday, August 4, 2016 by Peter Livesey



Last year, LinkedIn began rewriting the LinkedIn flagship mobile application. The existing app had a number of challenges and hadn't received a significant overhaul in some time. So we wanted the new version to not only look and feel updated, but also to have powerful infrastructure backend to support it.As a part of that effort, we wanted a caching system that would pr...
---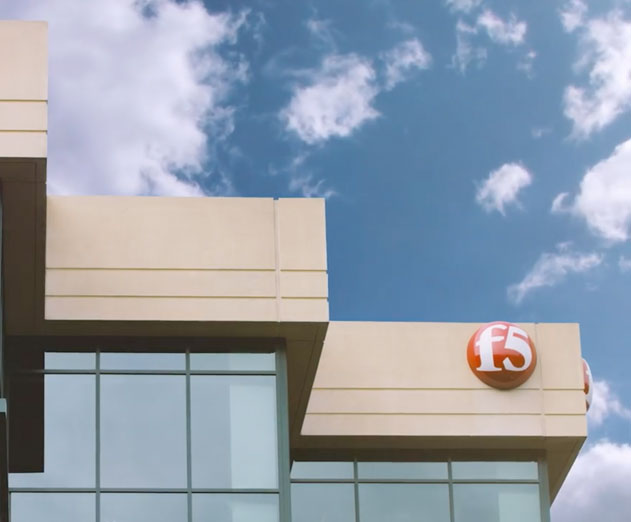 F5 Networks Introduces New Security Functionality to DevOps Software

Wednesday, May 18, 2016 by Richard Harris



F5 Networks has launched new software-based solutions that give companies the opportunity to take advantage of the benefits provided by traditional data center, cloud, and hybrid architectures.The new products include:BIG-IP 12.1 software: Offers application services with enhanced public cloud integration and security policies for on-premises and hybrid cloud environmen...
---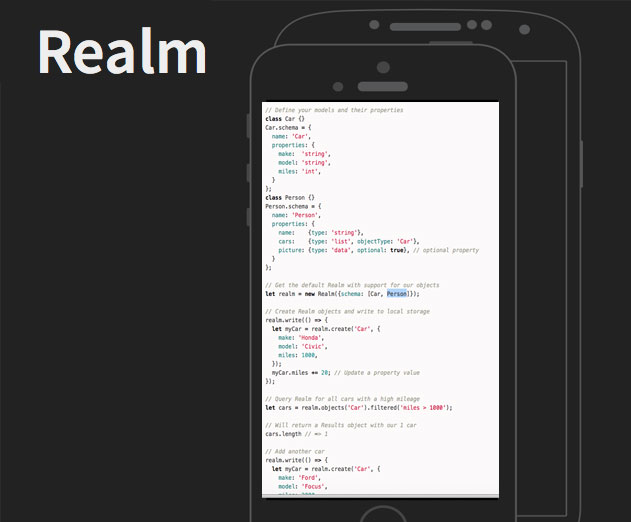 How Realm's New React Native Database Helps Developers

Wednesday, March 2, 2016 by Richard Harris



We recently visited with the Tim Anglade, Realm's VP Product + Marketing & Partnerships to talk about the recent announcement at Facebook's React.js Conference of its new mobile database built specifically for React Native. The new solution is a replacement for SQLite and Core Data which offers a fast database with live objects, change events and support for un...
---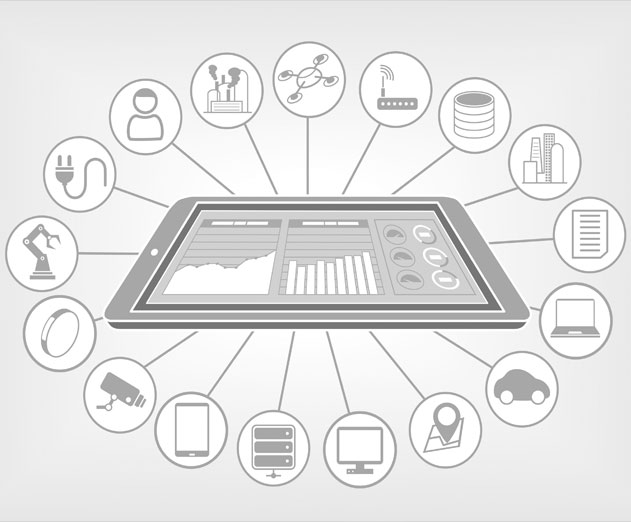 Metrics Versus KPIs - Putting Numbers in Their Places

Thursday, December 31, 2015 by Don Vilsack



As a quality assurance professional who has been involved with process improvement for nearly two decades, I continue to be surprised by the number of developers, testers, and other software team members who do not recognize the difference between metrics and key performance indicators (KPIs).This is not surprising, because in the business world - especially in the real...
---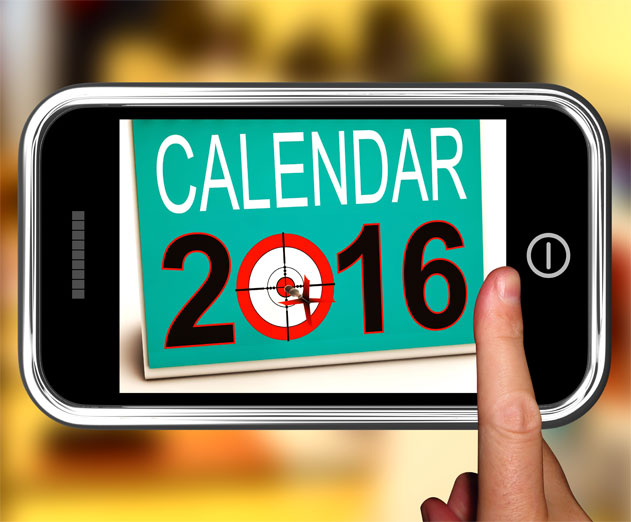 Sencha CEO Art Landro Provides His 2016 Predictions

Friday, December 18, 2015 by Richard Harris



We recently visited with Sencha CEO Art Landro as part of our series of articles on 2016 industry predictions. Sencha is a provider of products and services that provide a modular platform for managing the lifecycle of web applications.Prior to serving as CEP for Sencha, Landro was the CEO of Cordys (acquired by OpenText in 2013) and President of MontaVista Software. He...
---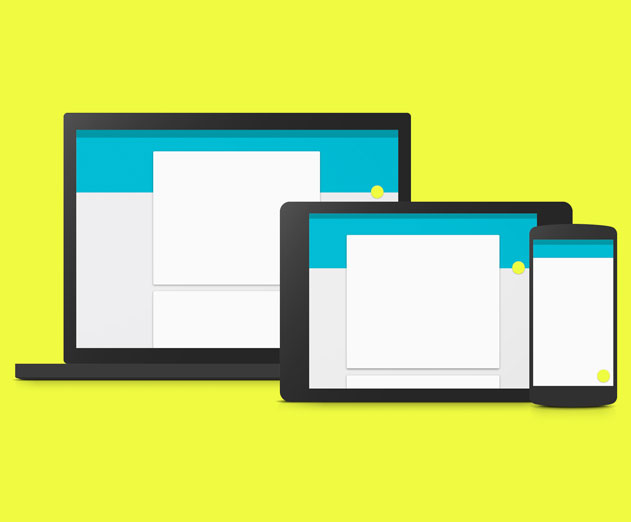 With Material Design Rules, Google Has the Upper Hand on Cross-platform UX

Monday, July 27, 2015 by Guilherme Schmitt



For a long time, the world of mobile platforms was based on two absolute truths – Google offerings were in the utilitarian realm – more capable yet not aesthetically pleasing – while Apple software had a more narrow feature set with a strong focus on user experience. Recently however, those absolute truths fell apart. Google I/O 2014 saw the introduction of Materia...
---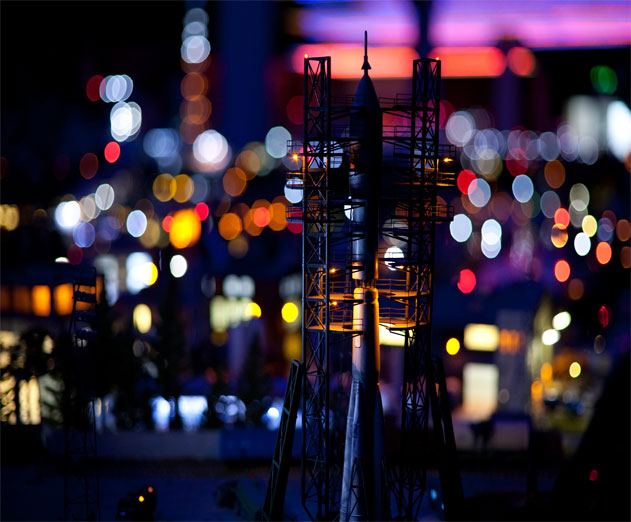 Apps that Stick: A 29 Step Plan for a Killer Launch

Thursday, June 18, 2015 by Matthew Cordasco



Hey while you're chugging that beer Friday back you may want to think about this head-spinning number: To date App Store developers have earned a cumulative $25 billion from the sale of apps and games.That a big pie, do you have what it takes to get your proper slice?Also, there's a science to coding an app and there is definitely a science to marketing apps. Finding yo...
---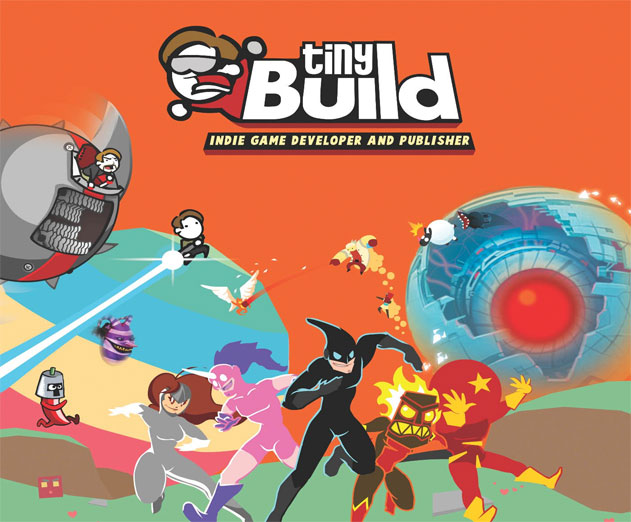 Independent Games Sales with Mike Rose of tinyBuild Games at GDC 2015

Tuesday, March 3, 2015 by Richard Harris



I sat in the session with Mike Rose of Tinybuild at GDC which was all about game sales for developers and which platforms are more ideal for launching a game to. It was a packed house as many anxious developers were interested in hearing the comparative numbers across all of the platforms.Mike pointed out first that developing a good game is only half of the battle -kno...
---
Mobile Metrics 101, Transferring Web Marketing Skills to Mobile

Sunday, March 1, 2015 by Stuart Parkerson



Sometimes it's easier not to trying to reinvent the wheel. In the mobile marketing realm, there has been an obvious shift to mobile apps as people are spending more time in apps than on the web. And thus some developers have decided that they need to abandon their web marketing skills. While there are obvious differences between marketing for the web and mobile, ab...
---
SXSW Interactive Free Badge Give Away Contest Ends Tuesday September 30

Friday, September 26, 2014 by Richard Harris



SXSW has grown from a hip, city-wide regional music festival in Austin, Texas (I first attended in 1993) to an international music, film, and interactive event.The first SXSW (South By Southwest) was held in 1987. Despite the fact that Austin was not a Top 20 major market at the time, Austin was considered a fairly cosmopolitan town for its size because of the Universit...
---
Creating a Rich Second Screen Experience

Saturday, July 19, 2014 by Sean Bowen



We've reached the point with "second screen" viewing where the term itself may even be outdated. Most U.S. consumers today use a mobile device while simultaneously watching television – only 12 percent of tablet users and 14 percent of smartphone users are the exception, according to Nielsen. Is it time to just accept that there's no longer anything "secondar...
---
Twitter's Crashlytics Introduces Answers by Crashlytics Mobile Analytics

Thursday, July 17, 2014 by Richard Harris



With the backing of Twitter, Crashlytics has been under the radar until last month's release of Beta, its beta app distribution platform. And now the company has launched its newest analytics solution, Answers by Crashlytics.This release continues the company's move past crash reporting into the realm of full service mobile analytics. As with its other platfor...
---
Red Hat Announces General Availability of Red Hat Enterprise Linux 7

Tuesday, June 10, 2014 by Richard Harris



Red Hat has announced the general availability of Red Hat Enterprise Linux 7, the latest release of the company's flagship platform. Red Hat Enterprise Linux 7 offers a foundation that enables the ability to balance modern demands while reaping the benefits of computing innovation, like Linux Containers and big data, across physical systems, virtual machines and the ope...
---
Whoa Nellie! Major Shakeup in the Mobile App Analytics Realm as App Annie Acquires Distimo

Thursday, June 5, 2014 by Stuart Parkerson



Consolidation in the mobile app industry continues with App Annie's acquisition of Distimo. This is App Annie's first acquisition and was made with a combination of cash and equity at undisclosed terms. The two companies have not specifically indicated how the merger will pan out from a product integration standpoint, with App Annie saying that, "What yo...
---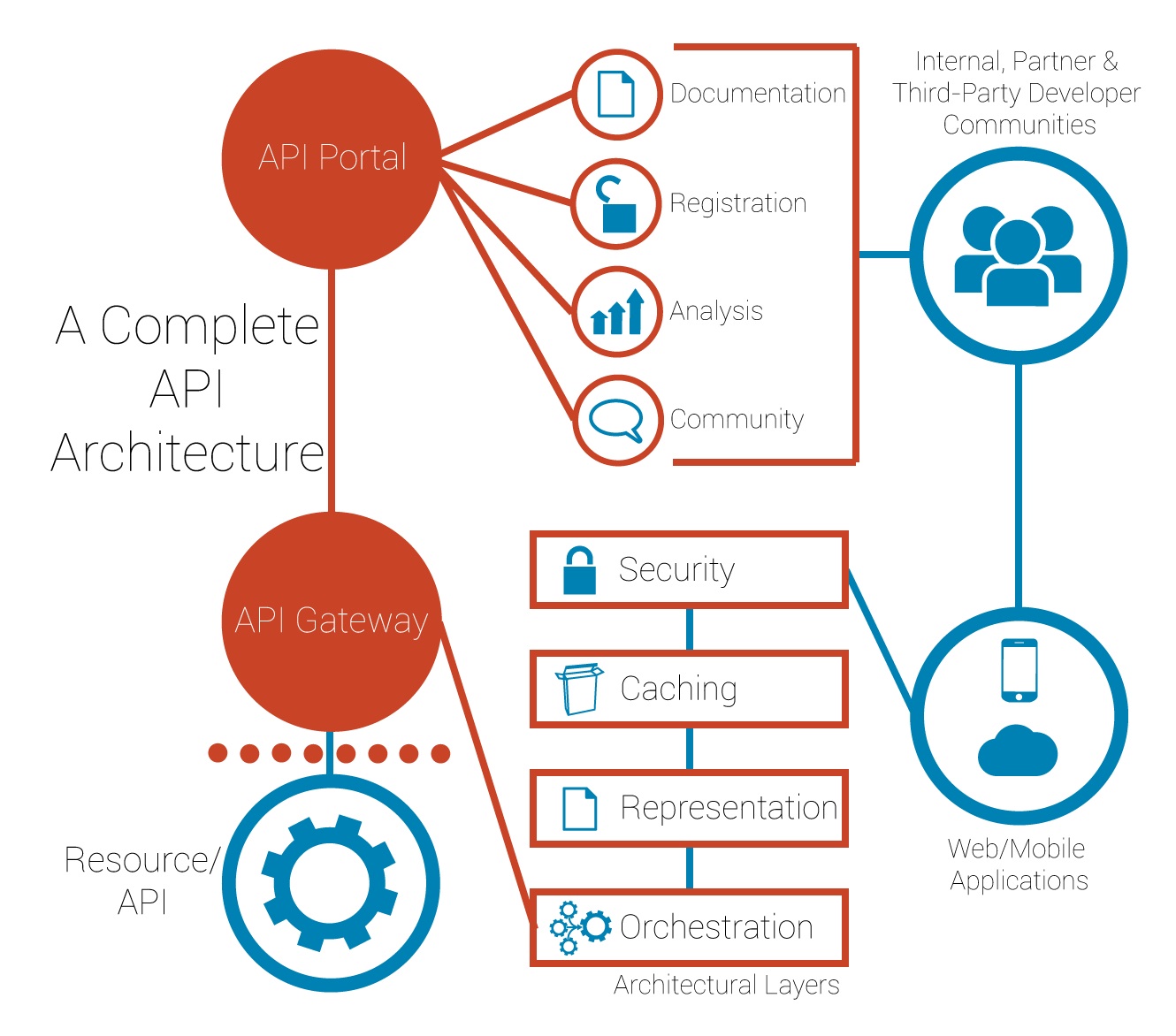 What You Need to Know About APIs to Build Mobile Applications

Sunday, June 1, 2014 by Ronnie Mitra



If you are building a mobile application, it's likely that you'll end up implementing some form of a backend integration to make your app work. Although there are some mobile apps that live on isolated islands of connectivity, most apps need to talk to backend servers to deliver the user experiences that modern users want.The need for backend connectivity stems from the...
---
Using The Freemium Model To Sell an Enhanced Experience is Key

Wednesday, May 7, 2014 by Richard Harris



Is the app industry better or worse off with the dominance of the freemium model? It probably depends on who you ask the question. Regardless, the freemium model is here to stay, at least until someone figures out a better system.So maybe the better question is: What is the best way to provide an excellent experience for both app users and app developers/publishers util...
---
The Rise of DevOps: From Backroom to Boardroom

Tuesday, April 1, 2014 by Dave Ewart



The world of online games isn't just pixel placement, optimization tests, and timely calls to "grow revenue." The foundation supporting and delivering those activities is an underworld built on data, and DevOps might just carry more weight in revenue than Marketing. In the competitive world of online games, you can't succeed simply having the freshest title or m...
---
Using Social Media to Promote Your Mobile App

Thursday, January 9, 2014 by Patrick Cruz



Mobile apps today is what laptop computers were only a few years ago. More than half of Americans own a smartphone, and it's widely projected that mobile traffic will succeed desktop traffic in 2014. As more users harness the power of mobile and appoint mobile apps for everyday entertainment, information, and utility, the overflow of apps is not only ubiquitous, ...
---
App Developers Shouldn't Hammer Nails in BlackBerry's Coffin Just Yet!

Tuesday, August 20, 2013 by Stuart Parkerson



BlackBerry's done, if you believe the big box media companies. And yes, the company recently indicated they might consider a buyer or perhaps they could be taken private and out of the public firestorm. Or maybe just keep on rolling, trying to gain mobile traction. But believe me, there is nothing stronger than the self fulfilling prophecy, and if all you hear is bad, t...
---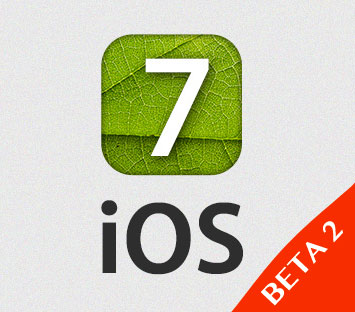 iOS7 Beta 2 Released

Tuesday, June 25, 2013 by Richard Harris



Beta 1 for iOS 7 has already been superseded by iOS 7 beta 2, released by Apple into the wild this afternoon. As typical with any Apple beta release, it really means "beta" so a newer version of the beta means there were some immediate issues they wanted to address. I have already applied the new release to my iPhone 4S and so far so good. It looks like they have f...
---
Featured Stories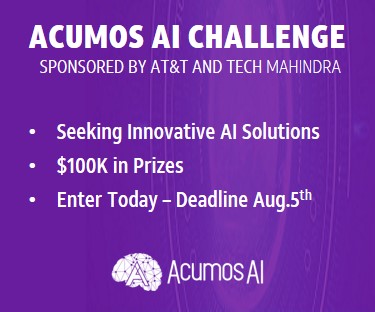 Stay Updated
Sign up for our newsletter for the headlines delivered to you

SuccessFull SignUp

co