Metaverse
How to join the metaverse
Tuesday, July 12, 2022
We recently caught up with Rene Reyes, founder of Karma the Game of Destiny, and chatted about how and why you should join the metaverse, what Reyes thinks the future of the metaverse will look like, what roles brand ambassadors will have in the metaverse, and more about Karma the Game of Destiny.
When Facebook renamed itself, Meta, last fall, it inadvertently shined a spotlight on the metaverse. Everyone, including established clothing brands, celebrities, and pro sports teams wanted (and still very much does) a piece of this new universe. The question is how. How can businesses create sustainable strategies for their existence in this new realm that will last beyond the hype phase? And why should those who have their doubts about taking their business to the metaverse give it a chance? Rene Reyes, founder of Karma the Game of Destiny is here to better explain the basics.
ADM: Why join the metaverse?
Reyes: The number one reason to join the metaverse is opportunity. The metaverse is growing exponentially, and while opportunities will only continue, the pioneers will reap the most significant rewards. The second reason to join is experiential. Immersive entertainment is the new cinema and more. Interactive entertainment is going to take on a new level of depth. The third main reason is an opportunity for relationships we'd never have access to 'In Real Life (IRL).'
ADM: How did the idea of Karma in the Game of Destiny come to be?
Reyes: Karma the Game of Destiny's creation resulted from years of research with dating sites and classifieds. It is loosely related to another project I finished for Patient Navigation to improve cancer care for people in low-income demographics. KGD was purposefully designed to deal with many seen and unseen problems people face on the internet. It was designed first to be entertaining and function as a guide for people looking to meet strangers on the internet for various romantic, platonic, or trade relationships. Karma has many mechanisms behind the scenes that help avert scammers, creepers, and users of nefarious intent. And while there are no guarantees, the platform is highly effective by design to tackle these negative aspects of social networking in the digital space.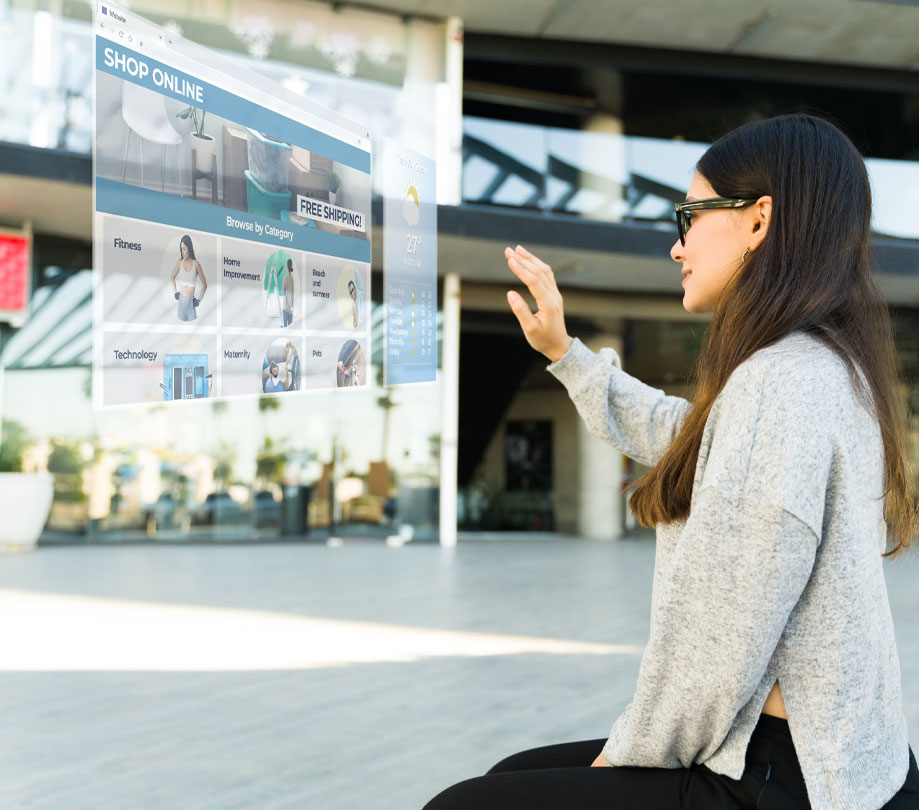 ADM: How can we make the metaverse more interesting for everyone?
Reyes: Technology often comes with the stigma of being geeky or nerdy people. Dating sites were not adopted by the general public for a while, as many felt it was for the desperate. They felt their social lives were adequate to meet people. Today, many people, young and old, use the internet for social connection with family and friends and to meet strangers for all kinds of relationships and trade. The Metaverse will not be for everyone immediately, and newer technologies will allow some people to skip the VR glasses en route to the dynamic inter-reality the metaverse will become over time, like the generation that skipped the PC and now exclusively use mobile phones and tablets. The metaverse will have something for everyone, from the mundane distraction to solving complex problems, social networking for entertainment, and trade. It will become a part of who we are as an evolving species. It will go past being there because it's interesting to being there because it's necessary.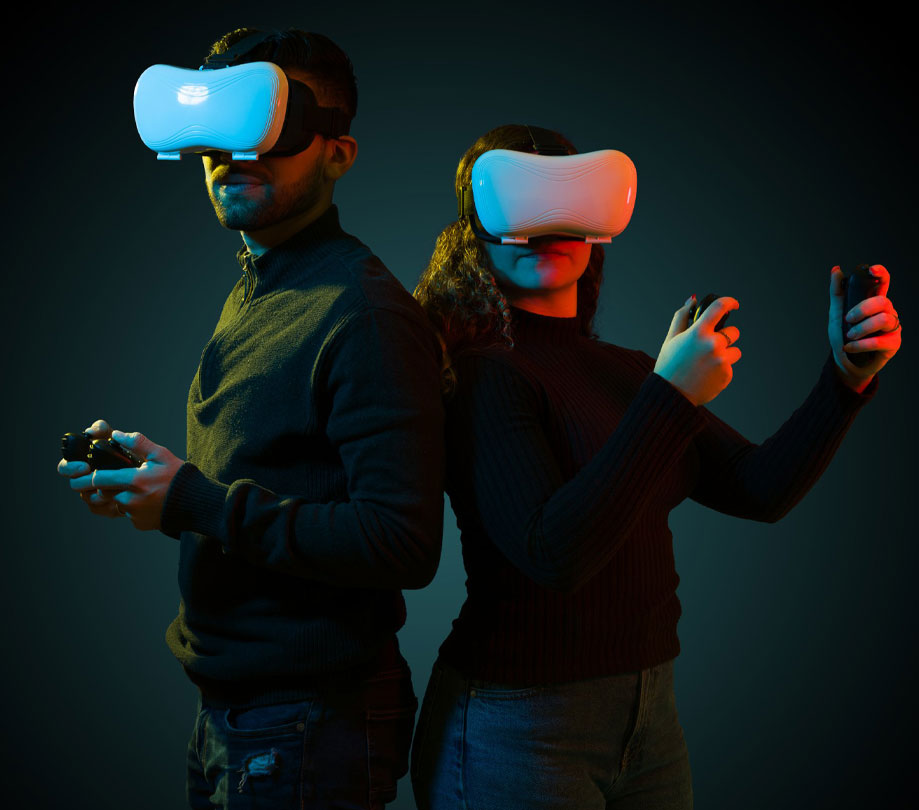 ADM: Is it possible to craft a stable "play to earn" model that works sustainably?
Reyes: Our platform already has a P2E (Play to Earn) world, a casino experience, and venues for artists, performers, and ambassadors. Play to Earn will take on several models and functions like play/work to earn models do IRL. Sustainability is the sphere of P2E in the metaverse and will require a valuable and functional ecosystem that drives funds from other places. Profitability will be a key factor, and just as in IRL, there will be many investment models that are looking for an ROI downstream.
ADM: What role could brand ambassadors have in the metaverse?
Reyes: KGD prioritized having a comprehensive model for ambassadors gamified for reward and quality. Ambassadors have their separate apps, similar to the Point of Sale (POS) system. They are paid a residual income and commissions that gradually increase as they build their audiences. KGD ambassadors are like Uber drivers or Avon sales associates who run independent businesses within the ecosystem as independent contractors. We see the use of IRL concepts in augmented reality and digital immersion.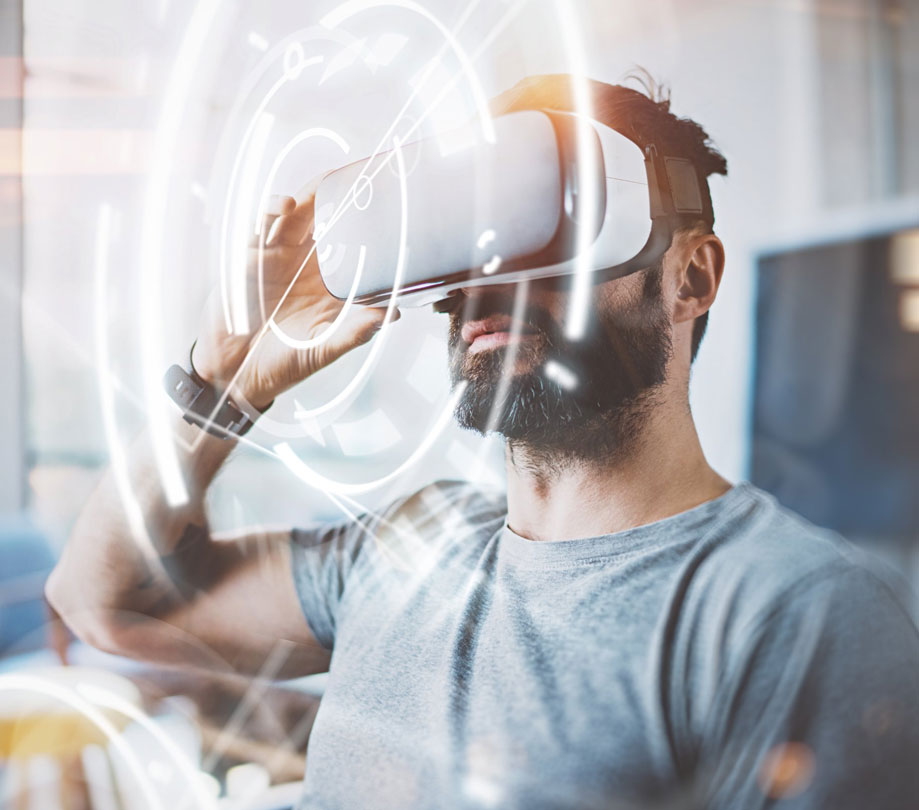 ADM: How does one create high-value entertainment at a low cost?
Reyes: Creating a high-value low-cost immersive experience is easier in the metaverse than in IRL. Firstly, I can build an entire arena, casino, gallery, space city, and unlimited structures to interact with at relatively no cost when compared to building something IRL. So fantasy itself plays a big role in the value of immersive content. Bringing that fantasy to participants is more a matter of delivery and quality, like a good movie or concert or just some offbeat weirdness that intrigues its audience. The cost to consumers can be reasonable or ridiculous. In our case, we chose a cash model similar to an arcade to allow participants to enjoy the full experience for up to 30 days for less than the cost of a cup of coffee. Our profitability comes in the form of critical mass when our breakeven turns into a positive return, and then as we expand globally, we expect to have a completely sustainable business while maintaining the low cost of using the platform.
ADM: What do you envision the metaverse will look like in 10 years?
Reyes: I built the world's first rideable leaning motorcycle and VR helmet in 1993. While VR was still not ready for mass consumption, I imagined what we are seeing unfold today, almost 30 years in advance. Now we are looking at implanting the metaverse, inter-reality, holography and LED walls, and floors and ceilings directly into our brains, bringing digital realities up close and personal; while eliminating the bulky VR glasses. What I imagine in 10 years is akin to a waking dream, where anything is possible, and IRL morphs to being called Natural Life or Organic Living, where what that means is to unplug from the digital world.
Rene Reyes
Rene Reyes is a blockchain enthusiast, designer, visionary, and founder of Karma the Game of Destiny, as well as Alquimi Innovations.
Rene is a serial entrepreneur with a diverse background. He is primarily a Design Engineer with experience in Infrastructure Systems, Servers and Databases, and Corporate Software Development as well as Construction, Architectural Metals Fabrication, and Solar Energy and Sustainable Design. Rene is also the owner and Sr. Engineer of Alquimi Innovations, providing Architectural Metals Fabrication, industrial design, and 3D modeling.
Rene was the builder of the world's first full-size leaning VR motorcycle and helmet in 1993, which was on 3 news channels and appeared on CNET back in the early days. He has been waiting for the world to catch up to his futuristic visions of human-computer interconnectivity.
---
Become a subscriber of App Developer Magazine for just $5.99 a month and take advantage of all these perks.
MEMBERS GET ACCESS TO
- Exclusive content from leaders in the industry

- Q&A articles from industry leaders

- Tips and tricks from the most successful developers weekly

- Monthly issues, including all 90+ back-issues since 2012

- Event discounts and early-bird signups

- Gain insight from top achievers in the app store

- Learn what tools to use, what SDK's to use, and more



Subscribe here