mobile security
mobile security magazine search results
App Developer Magazine issues we found relating to mobile security
---
Inside this issue we have the Top Global Apps report from Distimo you won't want to miss! NTIA's code of conduct for app developers and how it's going to affect your app development efforts, why push notifications should be a part of most apps, what to consider with COPPA compliancy when developing apps, everything you need to know about app store optimization, and loads more!
---
mobile security news search results
Developer news items we found relating to mobile security
75 results
---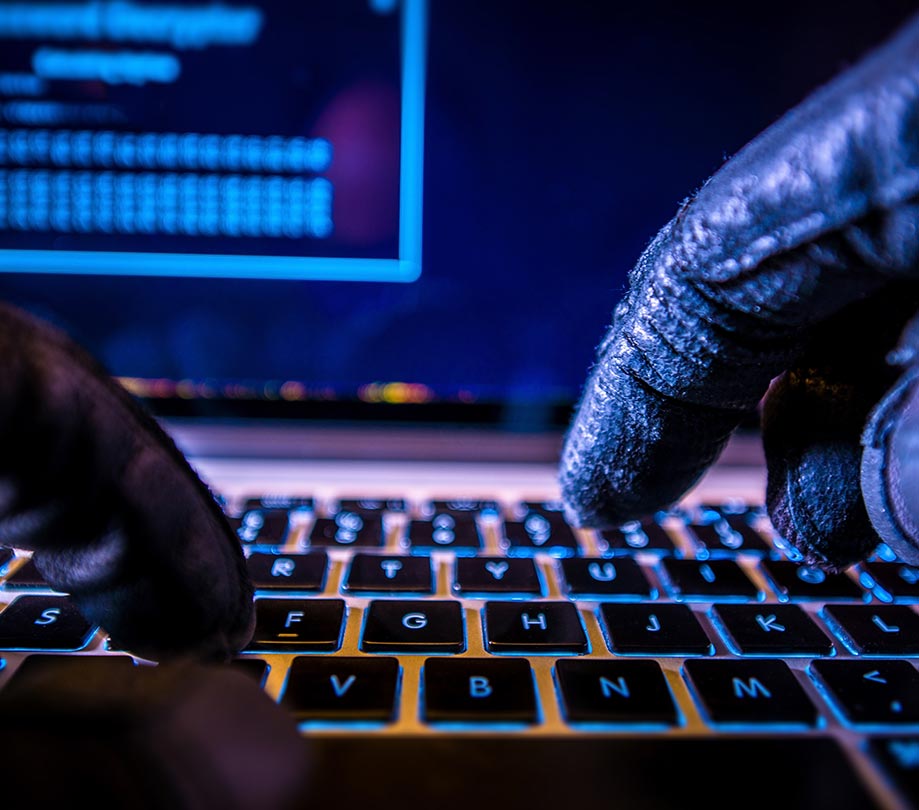 Detect eavesdropping in your mobile app with TrustKit

Wednesday, July 11, 2018 by Christian Hargrave



Data Theorem, Inc. announced the availability of TrustKit Analytics, a new service for the TrustKit community that delivers advanced security insights. In addition, the company announced that since TrustKit's release in 2015, it has identified more than 100 million eavesdropping attempts on iOS and Android applications, where apps in active mode have blocked 100 p...
---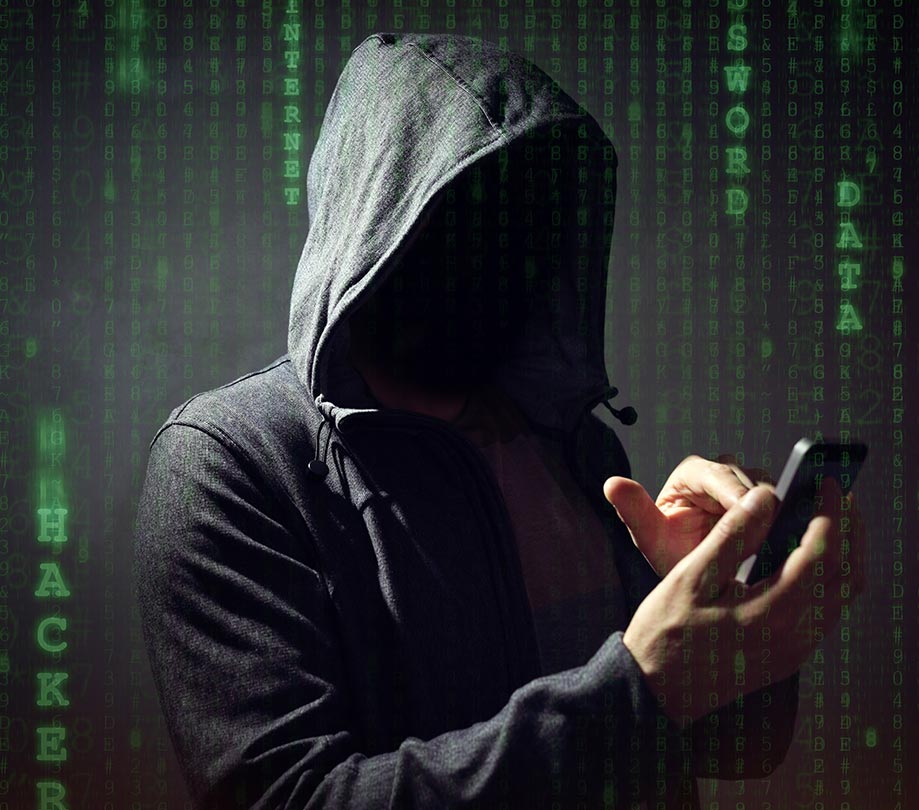 Avoid mobile cybersecurity threats by checking the source

Thursday, July 5, 2018 by Sam Bakken



Earlier this month IT news organizations around the globe reported that Epic Games' popular Fortnite game was being counterfeited and malicious actors were, in fact, lacing the imposter apps with malware. We're only human, and people unwittingly let their guard down in anticipation of something they're passionate about, or when they think they might b...
---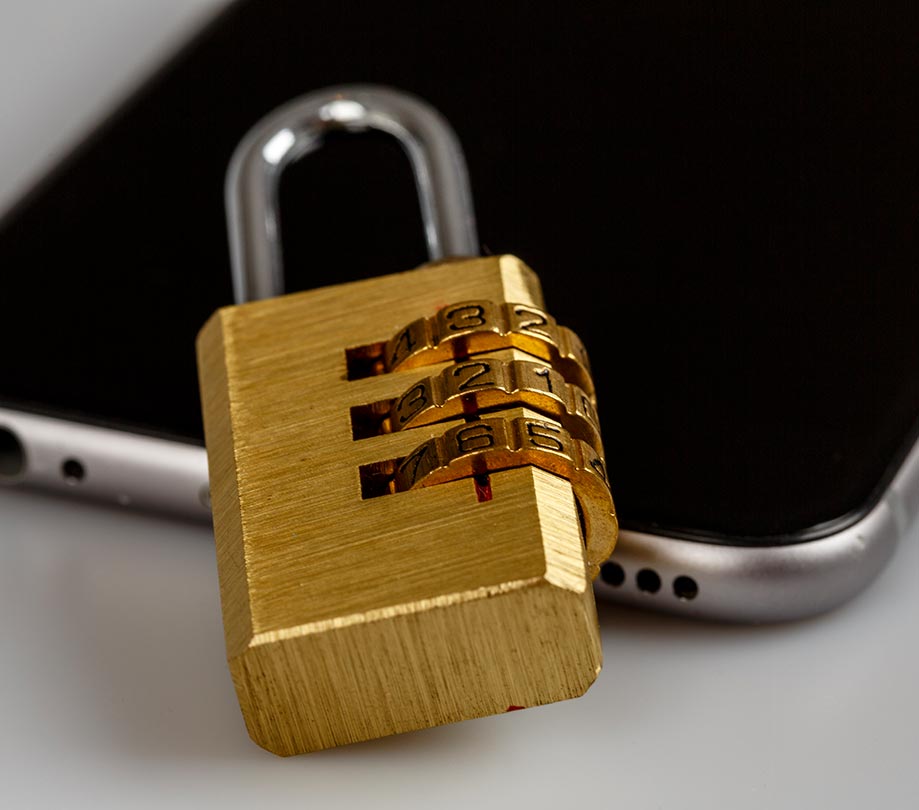 Mobile Threat Landscape reports steady decrease in blacklisted apps

Friday, June 1, 2018 by Christian Hargrave



RiskIQ has released its Mobile Threat Landscape Q1 2018 Report, which analyzed 120 mobile app stores and more than two billion daily scanned resources. The findings showed that taking advantage of the popularity and volatility of the cryptocurrency landscape is paying off for threat actors via the mobile attack vector and that malicious apps leveraged by nation-state ac...
---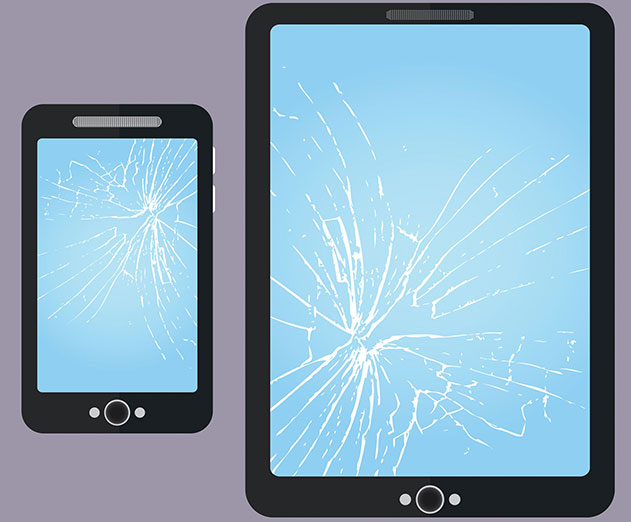 TapSafe warranty app launches at CES

Monday, January 15, 2018 by Richard Harris



TapSafe, a new warranty app and platform, will help consumers find, identify and protect all of their connected devices. The new product, developed by AmTrust Innovation, the products and services innovation arm of AmTrust Financial, allows users to buy warranty protection and technical support for any connected devices. Nearly three-quarters (74%) of US households have...
---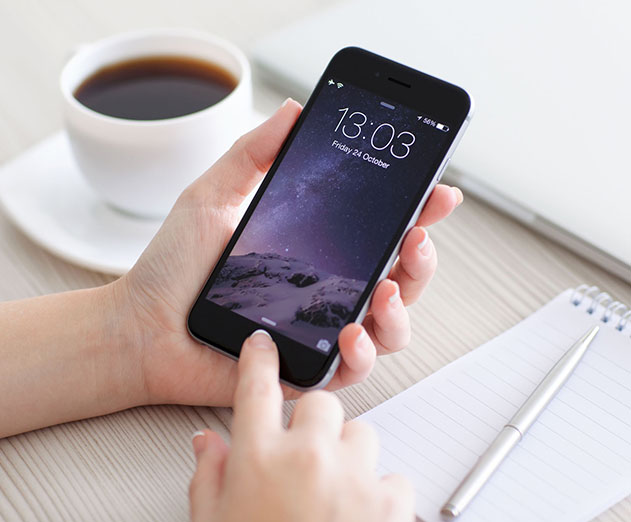 Does your organization need the iPhone X or not

Thursday, November 30, 2017 by Craig Riegelhaupt



Do I need the new iPhone? No. But, I sure do want it.It's interesting that with the 10-year (aluminum) anniversary of the device, Apple has gone all glass around stainless steel, doing away with the aluminum frame for its flagship product.Now that the device has been launched, organizations will undoubtedly see a quick spike in broken, lost, and stolen devices - with en...
---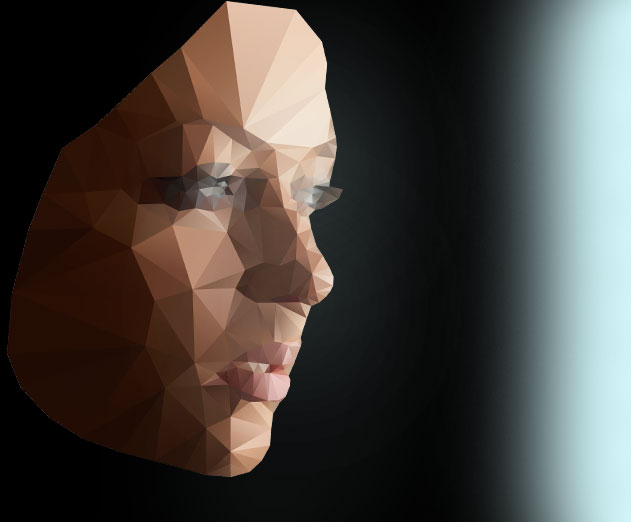 The battle of biometric security coming in 2018

Friday, November 3, 2017 by Kevin Tussy



Fingerprint sensors first appeared in smart devices in 2007 and then gained momentum as a 4-digit PIN code replacement in 2013's Apple iPhone 5S. Hailed as the future of authentication by some, fingerprint's security weaknesses were quickly exposed by the children of sleepy dads, cats' paws and gummy bears. Still, the lure of convenience today and the promise of securit...
---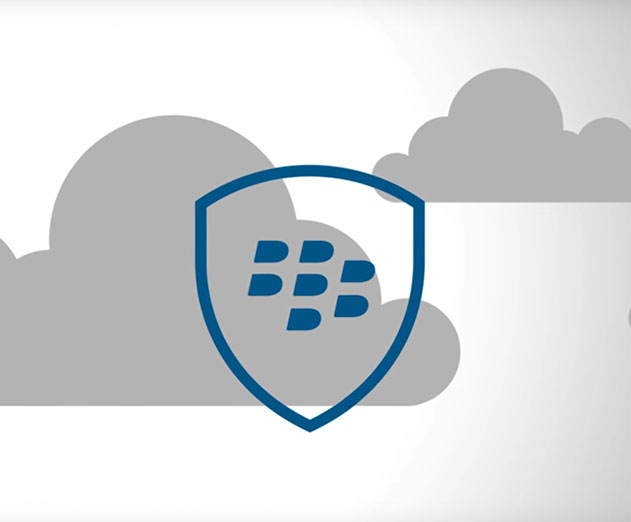 Codeless security integrations by Blackberry and Appdome announced

Tuesday, August 15, 2017 by Richard Harris



BlackBerry Limited and Appdome, a cloud hub for mobile app integration, announced they are enabling codeless integration of secure voice, video and messaging capabilities. Available under Appdome's newest service category, Secure Messaging, the BBM Enterprise SDK (software development kit) offers a growing set of secure communications capabilities that mobile app develo...
---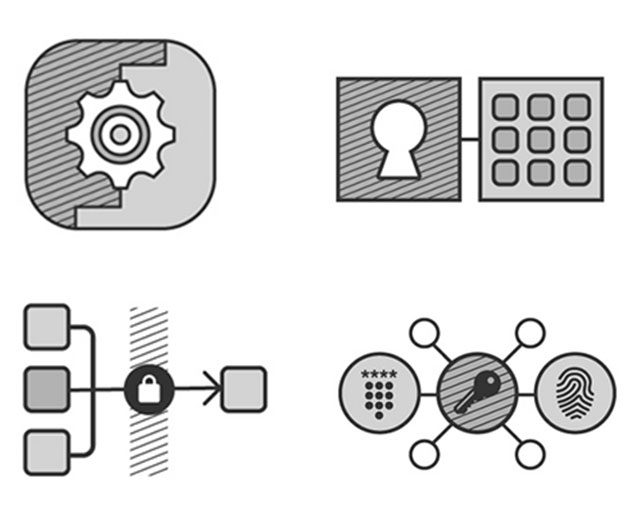 Appdome integrates into the AppConfig community

Monday, August 14, 2017 by Richard Harris



Appdome, a cloud hub for mobile app integration, has joined the AppConfig Community, re-affirming its ongoing commitment to a secure and efficient mobile industry. AppConfig's best practice feature-set can now be automatically integrated in apps via the Appdome platform, all without any code or coding. App Publishers (ISVs) and enterprise app developers can add AppConfi...
---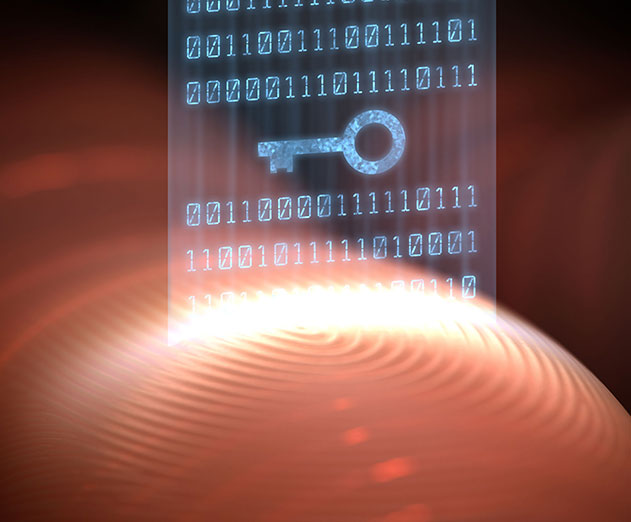 New biometric authentication could be a password killer

Wednesday, July 12, 2017 by Christian Hargrave



Pramati Technologies has announced the ThumbSignIn biometric authentication SaaS platform for mobile and web applications and additionally its certification by the FIDO Alliance. The platform enables enterprises and service providers to deploy strong authentication solutions that reduce reliance on passwords and protect against phishing, man-in-the-middle, and replay at...
---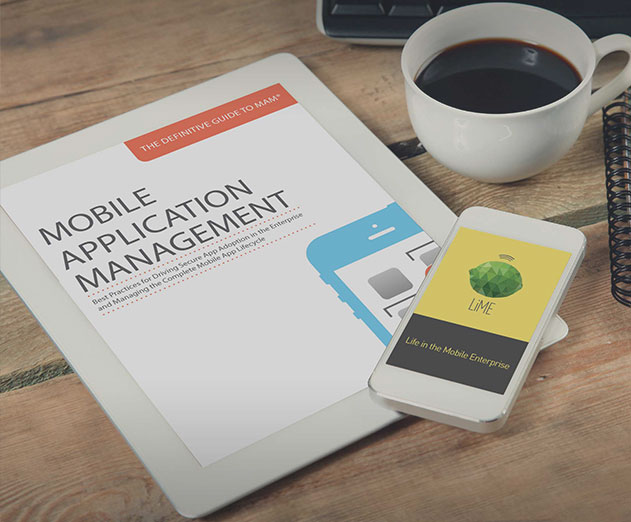 Apperian announces new security capabilities

Monday, July 3, 2017 by Richard Harris



Apperian, an Arxan company and provider of mobile application management (MAM) and security solutions, has announced several platform enhancements, which increase the security of enterprise mobile app data. These updates take advantage of native device capabilities, multiple industry protocols and additional password controls, to provide a solution for distributing secu...
---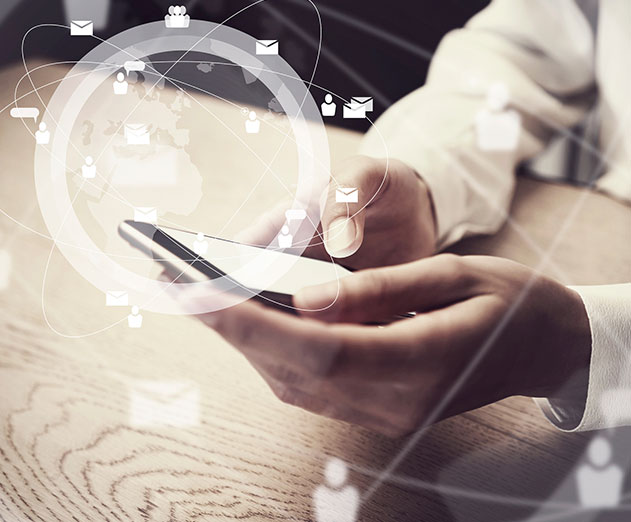 Why runtime application self-protection is critical for app security

Tuesday, June 20, 2017 by David Strom



Today most of us go about implementing security from the outside in. The common practice is to start by defining a perimeter and trying to defend it with various security tools. Even though perimeters have been porous for more than a decade, we still can't give up this notion that if we build a better wall we can keep our enterprises safer.Certainly that is where most e...
---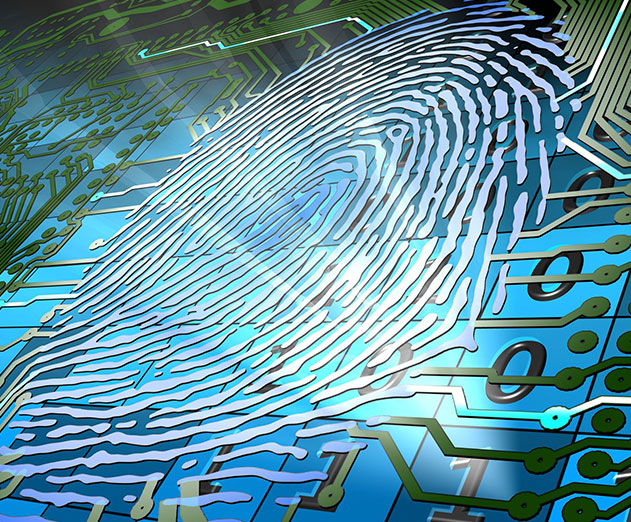 Biometric authentication for your apps from Appdome and BehavioSec

Wednesday, April 26, 2017 by Michael Haynes



Appdome, a cloud service that automates mobile integration by fusing new services to mobile apps, is partnering up with biometric authentication technology company, BehavioSec. Appdome for BehavioSec now enables mobile developers and mobility professionals (such as mobile fraud, IT, or Security groups) to rapidly integrate advanced biometric and behavior based authentic...
---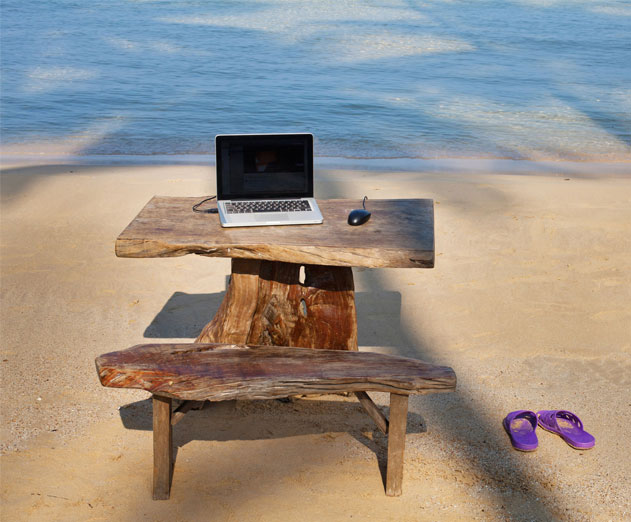 How companies can keep their remote teams safe

Monday, April 3, 2017 by Gene Richardson



If you hate bringing your work home with you, spare a thought for the 3.7 million Americans for whom home is the workplace.The telecommuter population is growing faster than the overall employee base, according to Global Workplace Analytics, and with half of all jobs deemed suitable for performing from home, it is a trend that is set to go on growing. Already, around a ...
---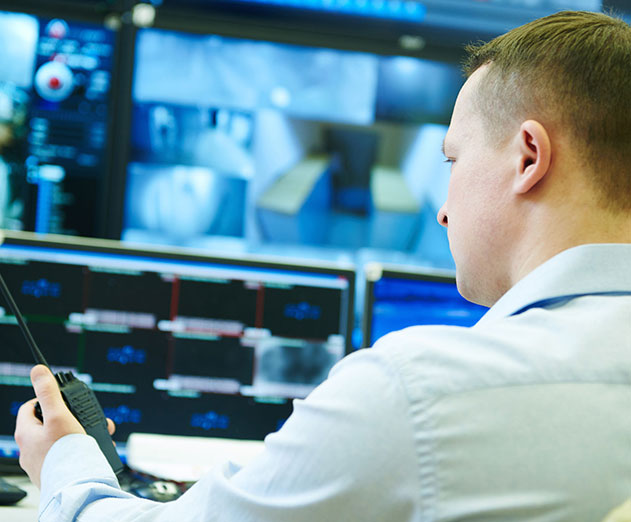 Intent-based mobile app security: It's harder than you think

Thursday, March 23, 2017 by John Morello



Recently, intent-based security has become a buzzword and a commonly used phrase in the developer community. However, this new wave of security is much more than just a catchphrase. The concept of intent-based security adds a new level of protection to applications in containerized environments, specifically by understanding what the app is intended to do and looking fo...
---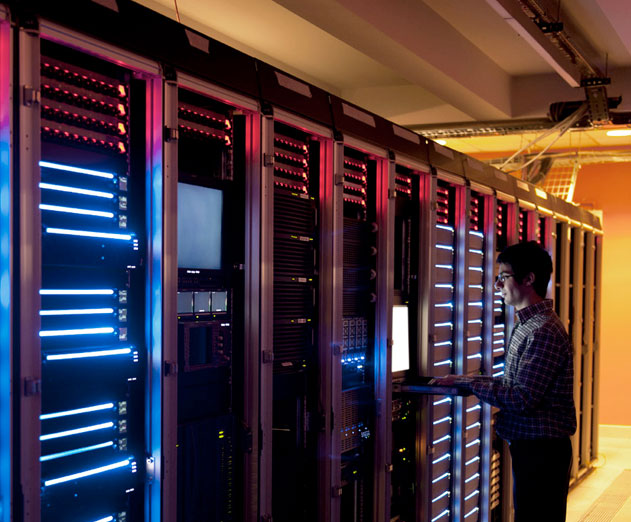 Canonical collaborates to with NXP to improve IoT

Wednesday, March 22, 2017 by Michael Haynes



NXP and Canonical have collaborated to port Ubuntu Core to the LS1043A, a quad-core SoC targeted at IoT gateways and networking equipment. With this combination, device manufacturers gain a platform with which to build high throughput IoT Gateways.Ubuntu Core has been used in a variety of devices from IoT Gateways to network equipment. IoT Gateways benefit from the wide...
---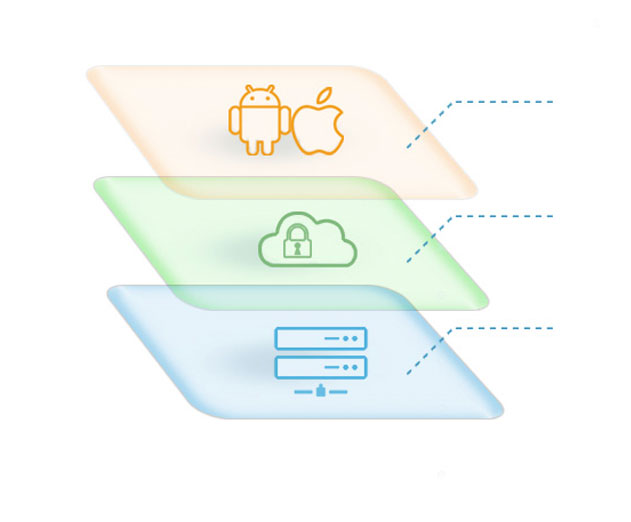 ImmuniWeb Mobile launches to offer better mobile security testing

Wednesday, March 15, 2017 by Michael Haynes



High-Tech Bridge announces the launch of ImmuniWeb Mobile as part of ImmuniWeb Application Security Testing Platform. The new offering will provide comprehensive assessment of iOS and Android mobile applications, mobile infrastructure backend and data channel encryption. All ImmuniWeb Mobile packages are provided with a zero false-positives SLA. The mobile application s...
---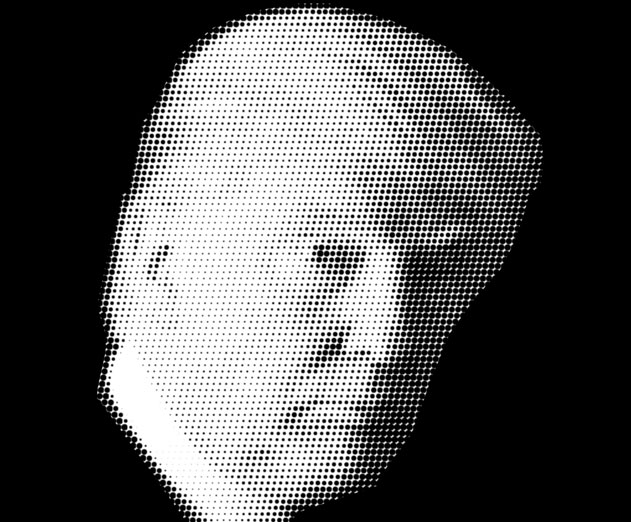 How Trump will affect the technology industry

Friday, January 20, 2017 by Gary A. Griffiths



To many, it seemed like we'd never make it to 2017. After a bruising presidential campaign, perhaps the longest in electoral history. But here we are, our first true, post-election year in eight years. For me, these years are always fun, with soaring hopes dashed and ill tidings avoided. Moreover, it's during these post-election years that we quietly return to the ...
---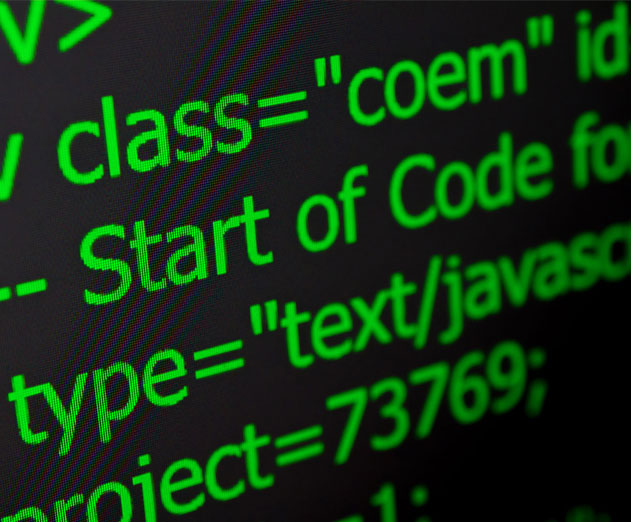 Scanning JavaScript for vulnerabilities: How the impossible is now possible

Friday, January 13, 2017 by Matt Howard



Javascript is everywhere, and it's awesome! But the world most popular language can be riddled with problems if you aren't a careful programmer.There is a saying that speaks to the incredible popularity of JavaScript as a programming language and it goes like this: "any application that can be written in JavaScript, will eventually be written in JavaScript." The we...
---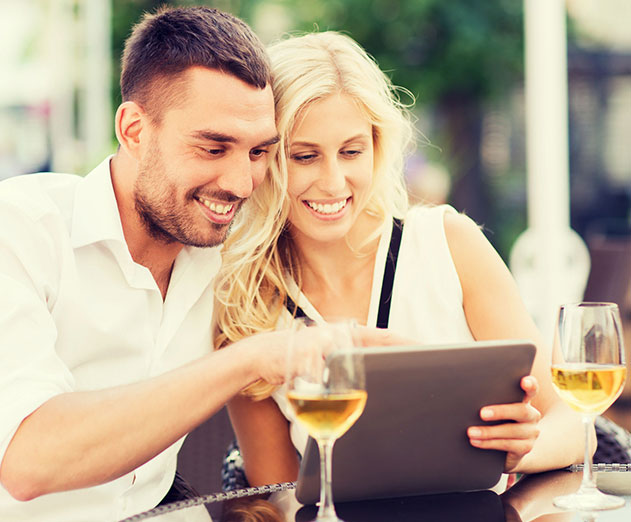 Vinous acquires Delectable and Banquet wine apps

Monday, December 12, 2016 by Christian Hargrave



Vinous CEO and Founder Antonio Galloni has acquired the wine apps Delectable and Banquet. Known as the "Instagram of wine," the app has been downloaded over a million times and has over 120,000 monthly loyal, unique users. Delectable allows users to scan a wine label with their smartphones and immediately pull up reviews and tasting notes from a rich comm...
---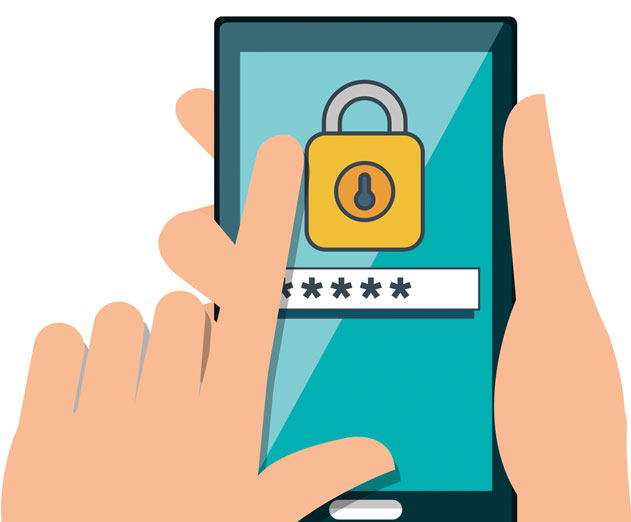 Core Security is making the password reset process self-service, faster and simpler

Wednesday, November 30, 2016 by Michael Haynes



Core Security announced the release of Core Mobile Reset 1.0 and Core Access Insight 9.2. With the introduction of these solution updates, enterprise security teams will now be able to resolve immediate threats with prognostic analytics applied to the big identity and access data, while also enhancing organizational efficiency.Ineffective password management i...
---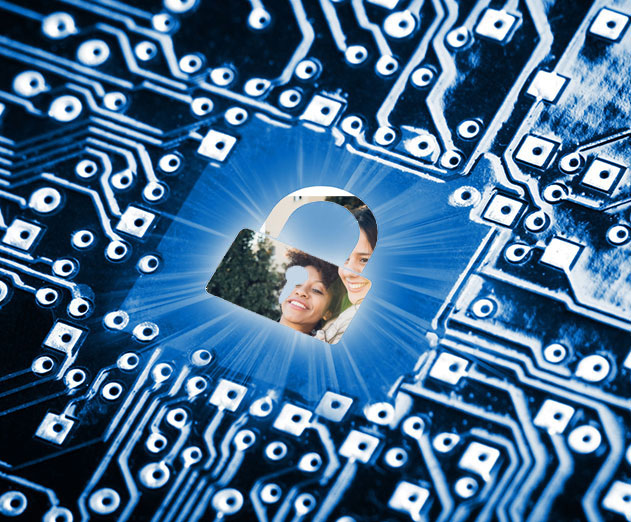 New Security Report 2016 shows 64 percent of millennials experienced a comprised account hack

Thursday, November 17, 2016 by Michael Haynes



TeleSign has released its Consumer Account Security Report 2016, providing insight into consumer sentiments on online security and the value they place on their digital lives. Of the 1,300 U.S. consumers surveyed, nearly a third report the value of their online life at $100,000 to priceless. Further, more than half of the respondents surveyed (55 percent) place the onus...
---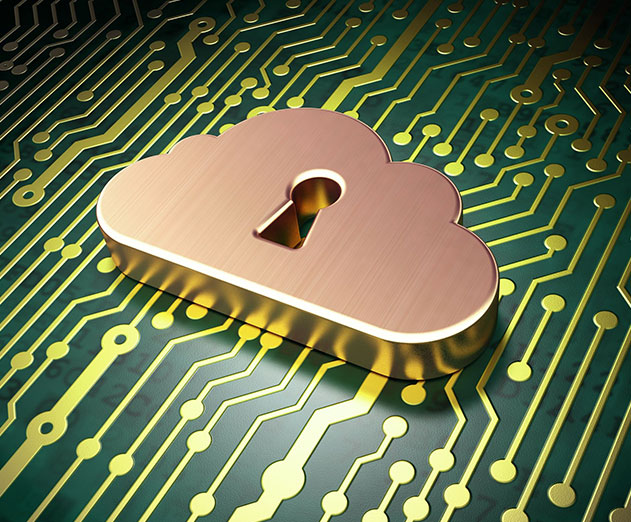 What happens to security when your apps go to the cloud

Wednesday, November 9, 2016 by Richard Harris



When Marc Andreessen wrote, "software is eating the world," he meant that every business is literally turning into software. The problem is that every line of code you write makes you easier to attack. Historically, we dealt with security by putting up walls and scanning. But the complexity of modern software environments has made these approaches ineffective ...
---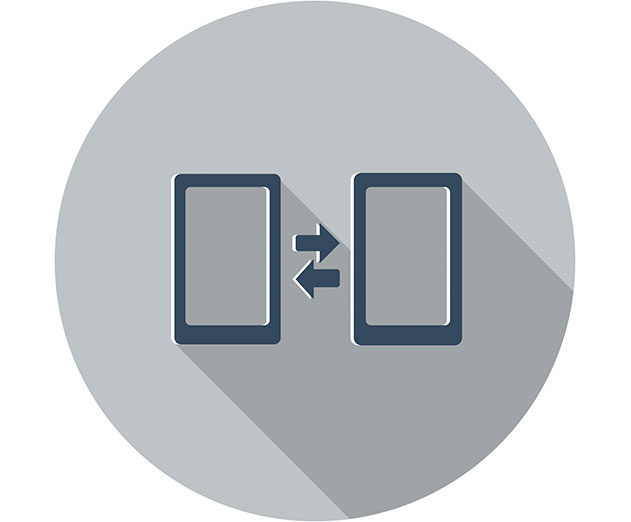 Resonance launches SDK For proximity-based device pairing

Friday, November 4, 2016 by Richard Harris



Resonance has emerged from stealth to announce the availability of its new proximity-based software development kit (SDK) for device pairing. Developers are using the Resonance SDK to create advanced mobile application features for a wide range of iOS and Android apps where secure device-to-device connectivity can provide value - gaming, e-commerce, payments, retail, tr...
---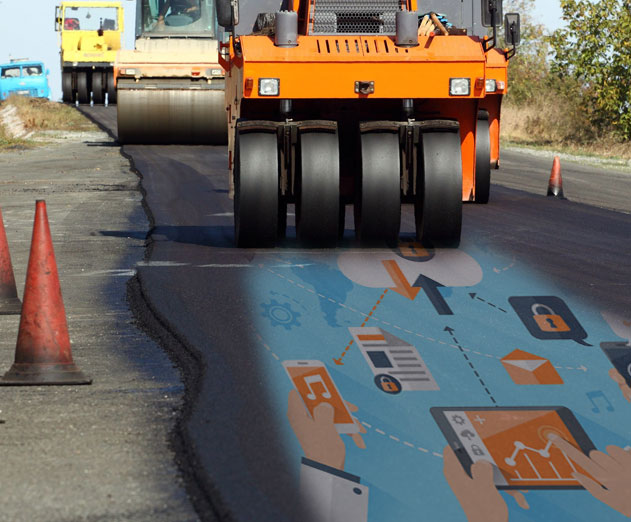 Paving the way to smarter phone security

Wednesday, October 19, 2016 by Robert Capps



75 million Smartphone users admit that while they are afraid of cyber attacks, they have not set a password for their smartphones according to the latest TransUnion's Cyber Security Survey. While at first glance, this seems completely alarming and the ramifications could result in identity theft, it is also not surprising as consumers are not technologists and they just...
---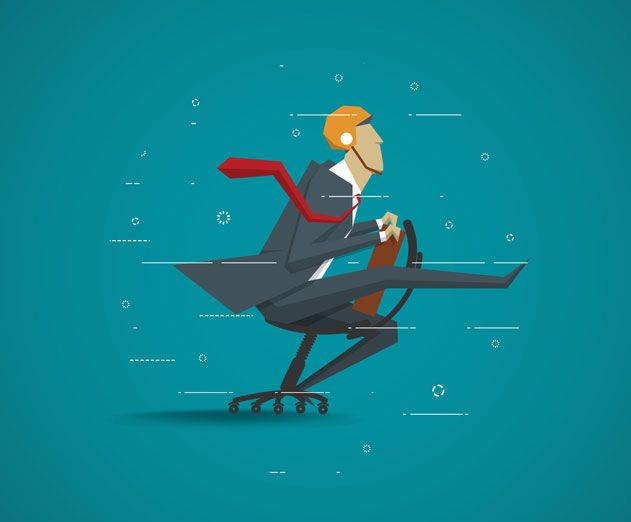 The growing gap between the speed of business and the pace of software development

Monday, October 17, 2016 by Richard Harris



The rapid pace of business today is only increasing, which means companies need quick access to effective, flexible and scalable technology in order to succeed. IT organizations are simply struggling to keep up with this growing demand for business applications, which can't be developed fast enough, updated often enough, or maintained well enough. It's a com...
---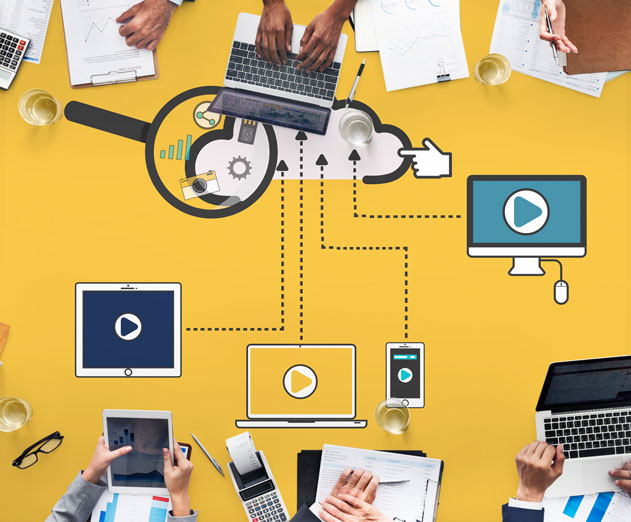 SOTI MobiControl 13.2 Ships to help enterprises manage devices

Monday, October 17, 2016 by Richard Harris



SOTI Inc. announced the availability of SOTI MobiControl 13.2. MobiControl provides mobility management across all endpoints, seamlessly managing mobile devices, connected peripherals, applications, content, and security from within a single management console.Version 13.2 of SOTI's flagship product, is now improved with a variety of powerful new features, includin...
---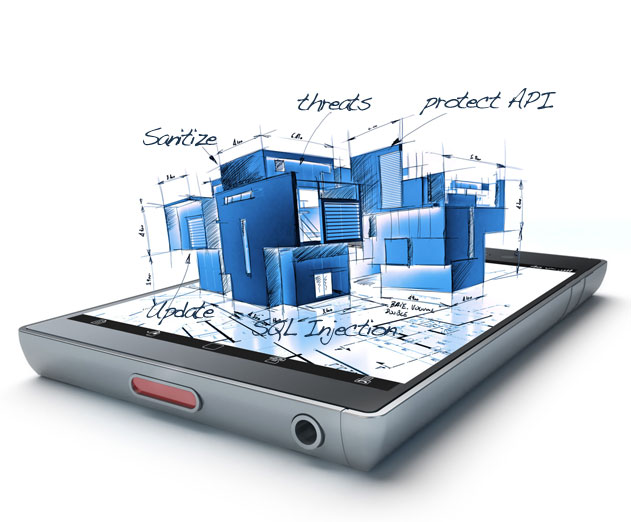 Security First: 5 tips for building a secure mobile app from the ground up

Wednesday, October 5, 2016 by Karen Sittig



With more than two billion smartphone users worldwide, the app market has exploded — along with risks. Mobile app developers are still struggling to make security a priority and by 2017, cyber-attacks via vulnerable apps are anticipated to account for 75% of all mobile security breaches. Given what's at stake, it's critical that developers build apps that are &ldq...
---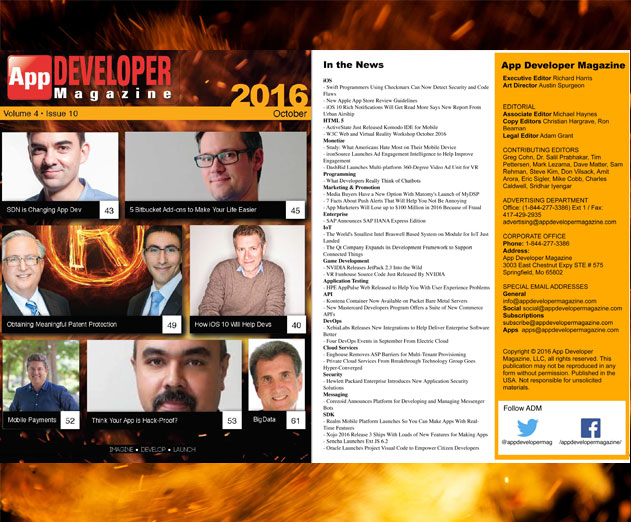 Apple developer patents, hacks, and iOS 10 - oh my! October issue lands

Saturday, October 1, 2016 by Richard Harris



It's hard to believe - but fall is upon us and 2017 is right around the corner. October always ushers in the feeling of campfires, fall-festivals, and what the flip and I going to do with my apps for the holiday season coming up! Not to worry everyone - our October issue is here, and it's over 90 pages of industry news, tips, and articles ...
---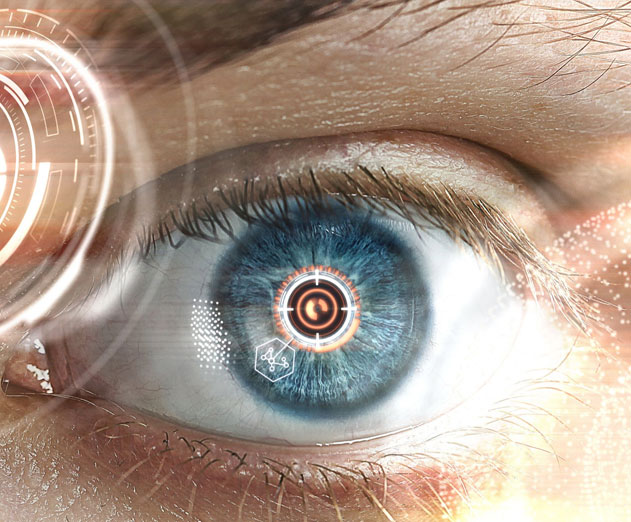 Iris Scanning and the Future of Mobile Security

Wednesday, September 14, 2016 by Dr. Salil Prabhakar



The promise of iris scan technology has been shown in sci-fi movies for decades. Various governments use it to secure borders, defense facilities, banks use it to authenticate high value transactions, secure access to safes and vaults. Recent advancements in the evolving mobile biometrics field has brought iris recognition technology to our hands – to our mobi...
---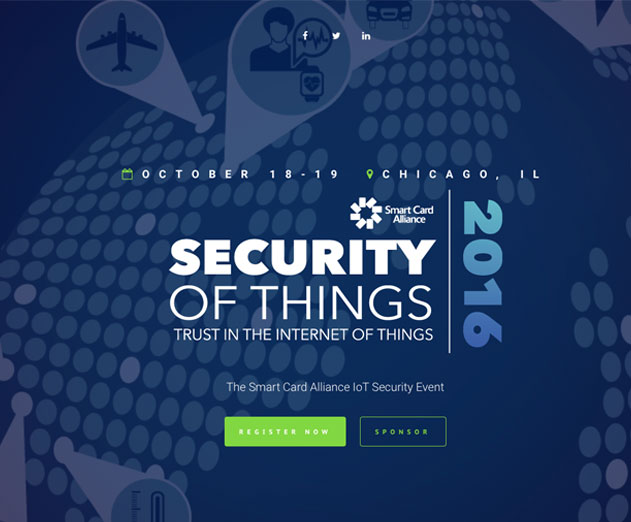 Security of Things 2016 Conference to Focus on IoT Security, Privacy, and Authentication

Wednesday, August 24, 2016 by Richard Harris



Coming to Chicago this October, the Smart Card Alliance Security of Things 2016 conference is bringing security, privacy and authentication to the forefront of the Internet of Things (IoT) with speakers from both the IoT and security communities. Speakers will discuss the impact embedded security technology is expected to have on connected cars, wearables, smart ho...
---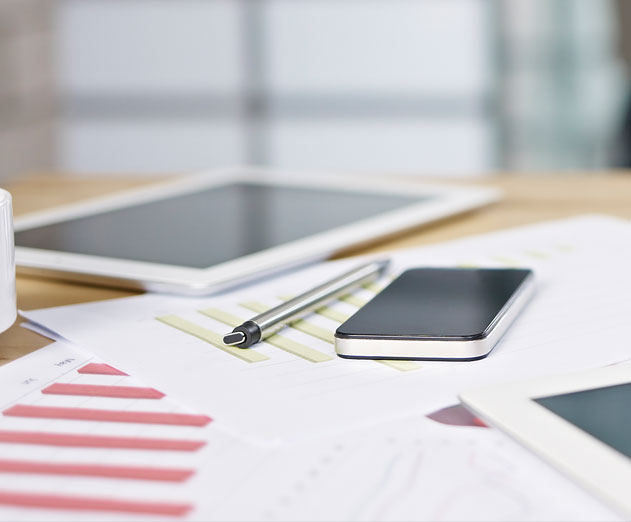 Being Ready for a Mobile-First Business Strategy

Sunday, July 31, 2016 by Sravish Sridhar



If your business isn't talking about its mobile strategy yet, it's only a matter of time. According to 451 Research, 40 percent of companies will prioritize the mobilization of general business apps over the next two years, compared to just mobilizing field service and sales teams. Companies recognize mobility offers huge business benefits, from driving customer satisfa...
---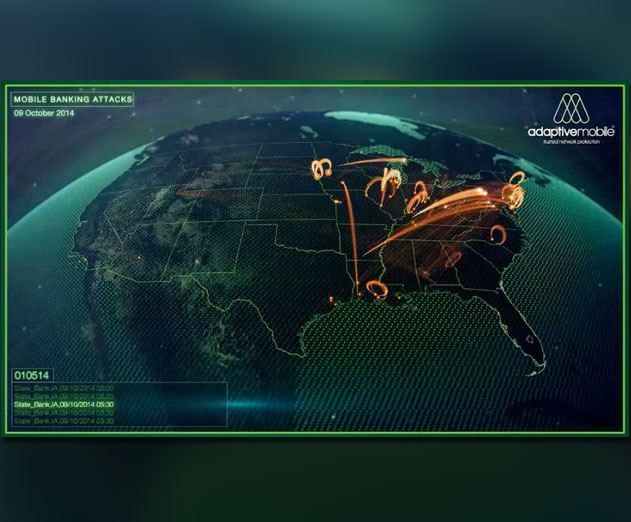 AdaptiveMobile Adds SS7 Cat 3 Detection Capabilities to Mobile Threat Intelligence Platform

Wednesday, June 29, 2016 by Richard Harris



AdaptiveMobile has announced advanced SS7 "Cat 3" Signalling Protection detection capabilities to its Mobile Threat Intelligence Platform including Network Memory, Location Plausibility, and Remote Intercept. The Company's advanced threat detection is based on continuous data and analysis with all rules validated with information from across five continents. Adapt...
---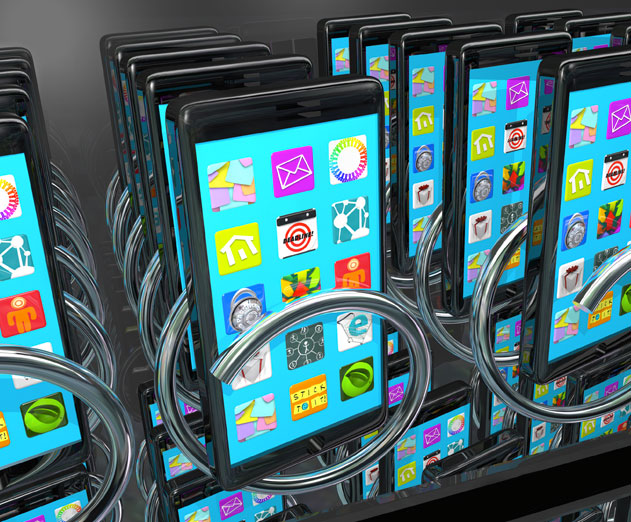 How March Madness Impacts Enterprise Mobile Data Usage and BYOD Security

Tuesday, April 5, 2016 by Richard Harris



Oversized events like March Madness and the Olympics not only can cause decreased productivity from employees, but also may increase security risks for companies whose employees are using devices that access corporate data. We visited with Michael Covington, VP Product for Wandera, to discuss research the company conducted during the NCAA basketball tournament to learn ...
---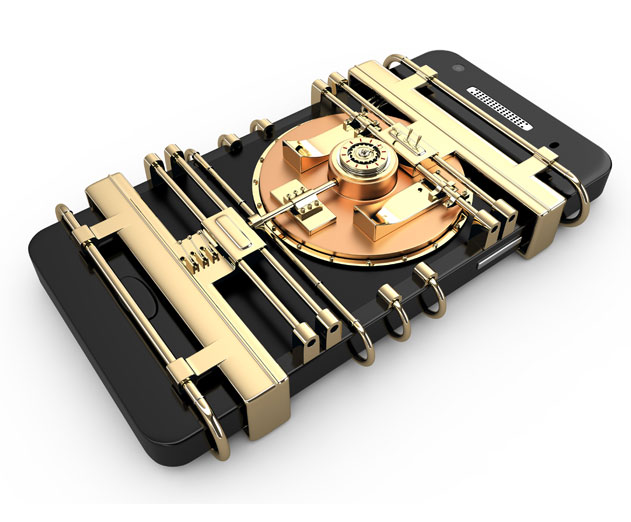 A Developer's Perspective on Mobile Security in the Age of BYOD

Thursday, March 31, 2016 by Joe Schulz



With the cost savings of BYOD continuing to lure organizations to adopt this approach, the number of companies allowing employee-owned devices is still on the rise, as well. In early 2015, Tech Pro Research announced that 74 percent of organizations either already allow or were planning to allow employees to bring their own devices to work. At the time of this writing, ...
---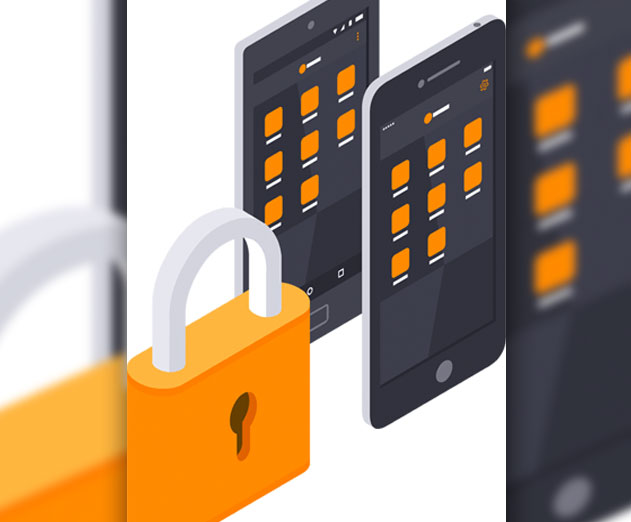 Using Virtual Mobile Infrastructure to Protect Corporate Data

Saturday, March 5, 2016 by Stuart Parkerson



We chatted with Avast Vice President Sinan Eren to talk BYOD mobile security and how the Avast VMP solution provides companies with the ability to create a virtual mobile infrastructure (VMI) that streams mobile apps to any device. Sinan is a cybersecurity expert, who has extensive knowledge in both the engineering and business aspects of security. ADM: What is the...
---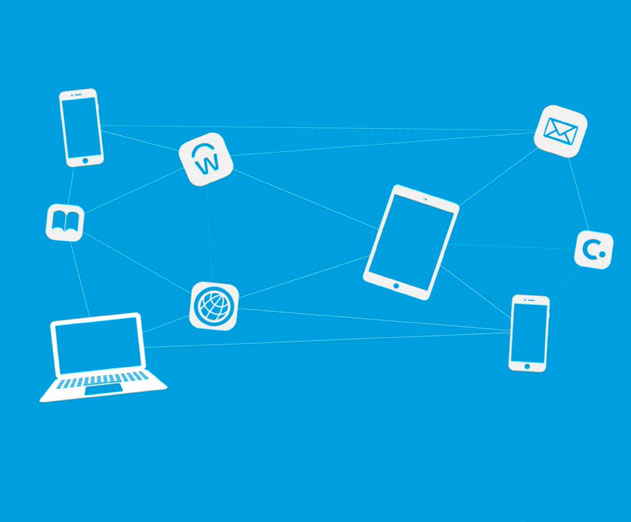 VMware AirWatch 8.3 Release Includes Enhanced Security Functionality

Sunday, February 21, 2016 by Richard Harris



The latest rendition of the VMware AirWatch Enterprise Mobility Management (EMM) platform, AirWatch 8.3, has been released now providing support for the VMwareWorkspace ONE app to help organize app access and eliminate the need for passwords. It also expands the AirWatch Privacy First program with a user-facing website and visual privacy notice to mitigate concerns thro...
---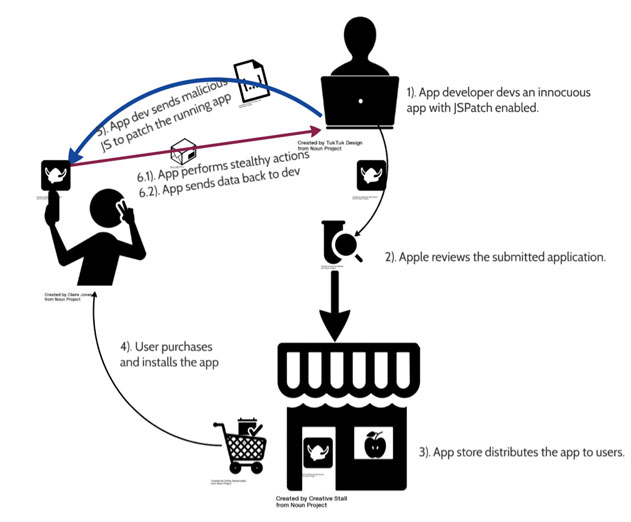 Security Risks for iOS Apps That Use Alternate Solutions for Hot Patching

Thursday, February 18, 2016 by Richard Harris



Nothing comes free. There is always a give and take with anything and the iOS app store is no exception. With such an inherently closed ecosystem the benefits for users include the relative assurance that, from a security standpoint, iOS apps are safe to use.This is a benefit for iOS app publishers as well as their apps profit from the halo affect this perception provid...
---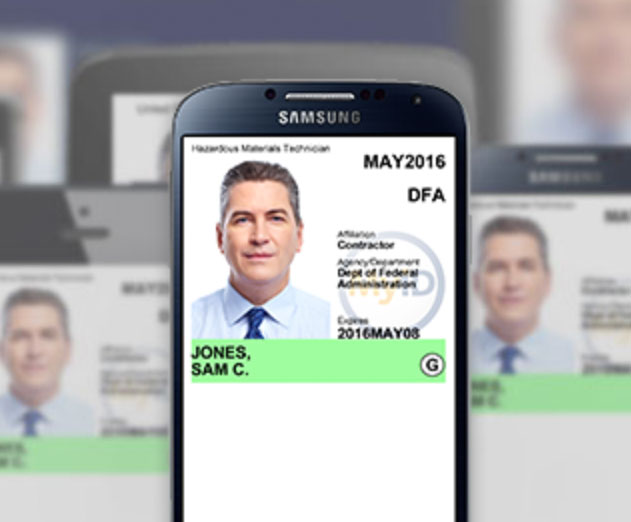 Intercede Releases New High Level Mobile Security Solution

Sunday, February 14, 2016 by Richard Harris



Intercede has released RapID, a security solution that delivers password and token free access to cloud services from mobile applications. In addition, RapID incorporates PKI based authentication and encryption to provide security for business and consumer applications. The solution is designed to establish trusted relationships between end users and services providers ...
---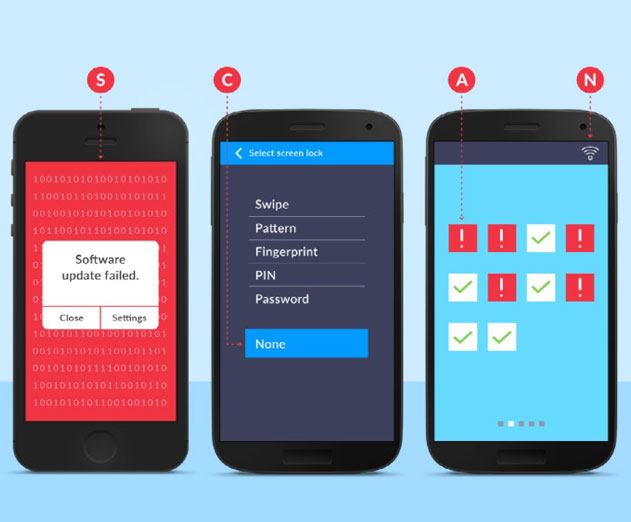 One in Four Android Apps Have High Risk Security Flaws

Friday, February 12, 2016 by Stuart Parkerson



Mobile developers continue to battle security issues with their apps according to a new report by NowSecure. The annual report, 2016 NowSecure Mobile Security Report, provides insight into the current state of mobile security. According to the report a quarter of Android apps have at least one high risk security flaw, 35 percent of communications sent by mobile dev...
---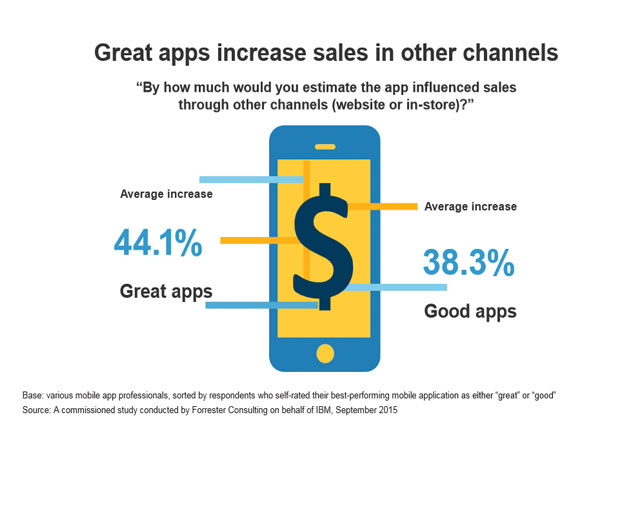 Are Your Mobile Apps Ready for 2016

Wednesday, February 10, 2016 by Phil Buckellew



Mobile devices became the shopper's device of choice for browsing and buying this holiday season, with mobile accounting for 57.2 percent of all online traffic and 36.2 percent of all online sales – respective increases of 15.2 and 30 percent over 2014, according to IBM Watson Trend. With another holiday shopping season behind us and companies working hard to ...
---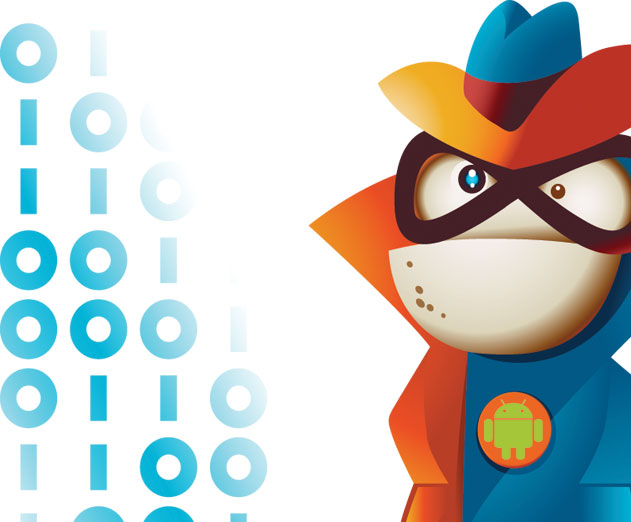 Everything You Need To Know About the Malicious Apps in Google Play

Tuesday, January 26, 2016 by Anant Singh



Earlier this month, the Google Play store was reduced to chaos with the discovery that 13 apps - several of which were extremely popular- were infected with malware developed by the infamous China-based BrainTest, a malicious "brand" that had been lurking in the shadows, but has now made a comeback.We've rounded up everything you need to know about this attack on Androi...
---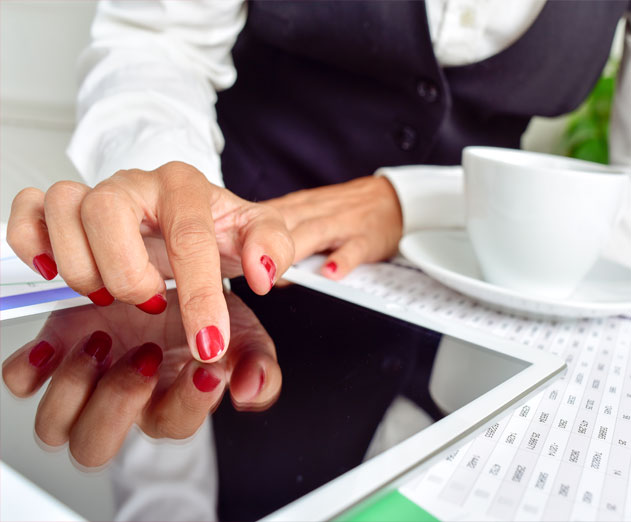 Study Shows Companies Want Apps to Directly Impact Their Bottom Line

Tuesday, December 29, 2015 by Richard Harris



We recently visited with Mark Lorion, Chief Marketing Officer & Head of Product at Apperian, about the ramifications of the results of Apperian's recently published the 2015 Enterprise Mobile App Trend Report, which analyzed nearly two million app deployments across hundreds of thousands of enterprise users.Lorion is the CMO and Head of Product, whose responsibility...
---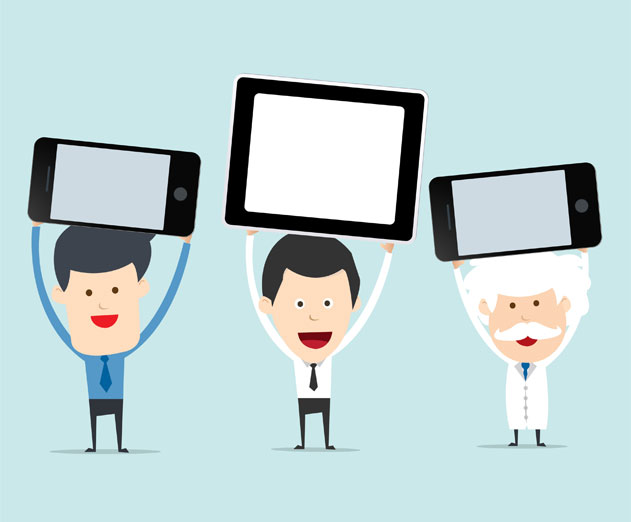 What You Need to Know about BYOD Security

Wednesday, December 2, 2015 by Jayaraman Gopal



As employees bring their own devices to work, IT teams face an assortment of challenges, from managing mobile apps on a myriad of different devices to backing up and restoring business data. But bar none, the greatest burden for IT staff is securing business data on mobile devices.The Good, the Bad, and the Ugly (in Reverse Order)The UglyThe BYOD phenomenon has spawned ...
---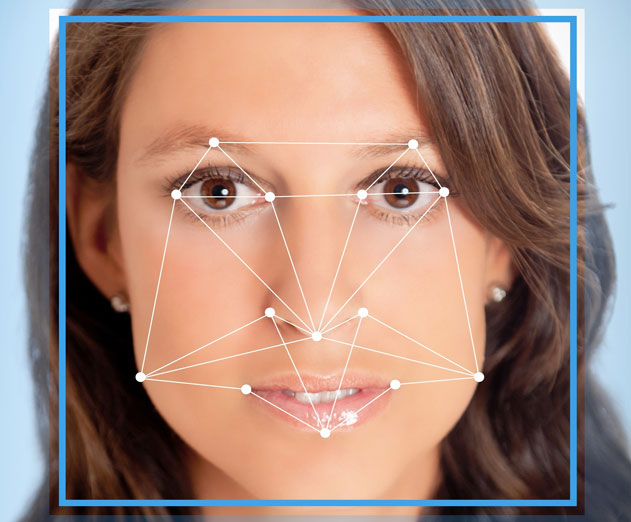 Dual Biometrics - Added Security Without Added Hassle

Friday, November 20, 2015 by Bernard Brafman



Our mobile phones are a portable treasure trove of personal information. They often carry a record of where we've been through the metadata of our photos and the people we talk to in our call and message logs - not to mention our emails, notes, appointments and a range of other things we store inside different apps. From this data an outline of our entire lives can...
---
New Innovations for DevOps, Agile Management and Security At CA World

Thursday, November 19, 2015 by Stuart Parkerson



CA World 2015, CA Technologies annual conference, saw over 5,000 CA customers, partners, analyst media and others gather together to learn more about the company's transformation as it continues to hone the focus of its offerings around DevOps, Agile Management and Security disciplines across all platforms – mobile, mainframe, distributed and cloud. At the event, C...
---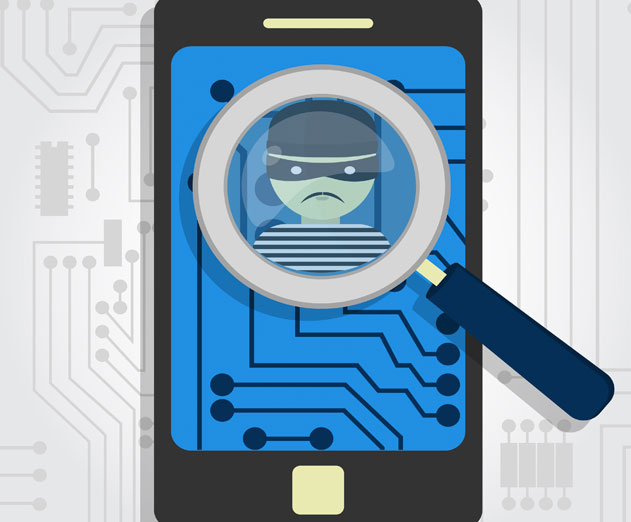 New Mobile Security Report Shows Most Apps Have Critical Vulnerabilities

Tuesday, November 10, 2015 by Richard Harris



Checkmarx and AppSec Labs have released a new mobile app security titled "The State of Mobile Application Security 2014-2015". Among the findings of the report is that the typical app is exposed to an average of 9 different vulnerabilities. The report also indicates in situations where vulnerabilities are built into the code or application logic, the vulnerability of iO...
---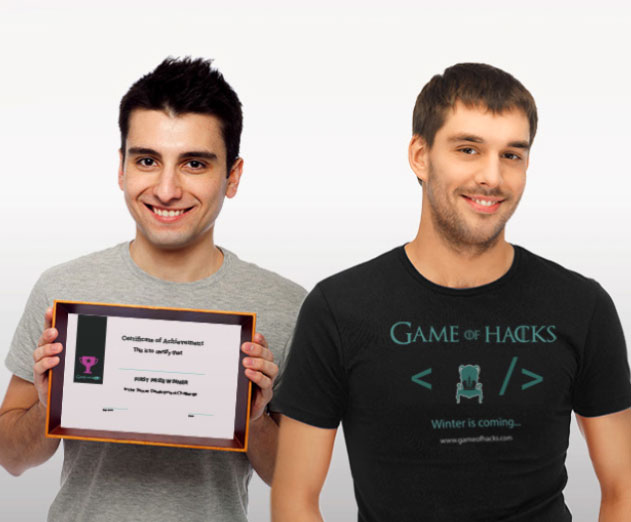 Checkmarx Creates Campaign to Help Companies With Security Awareness

Tuesday, October 13, 2015 by Richard Harris



Checkmarx has release a new microsite to help companies raise awareness within their development teams for secure development practices. The campaign provides a kit that includes physical and online tools to promote safe application development within their organization.The physical kit offers a package to help raise awareness within a development organization for appli...
---
Hacking, Malware and Security Are Top Concerns in Mobile Development

Tuesday, October 6, 2015 by Stuart Parkerson



Security concerns continue to grow for the application development industry as a new study has shown that hacking, malware and security are top concerns for IT departments.According to a new survey conducted by commissioned by SOTI, Inc., IT leaders expect up to 20% of their IT budgets to be consumed for mobile initiatives, with security concerns top the list of mobile ...
---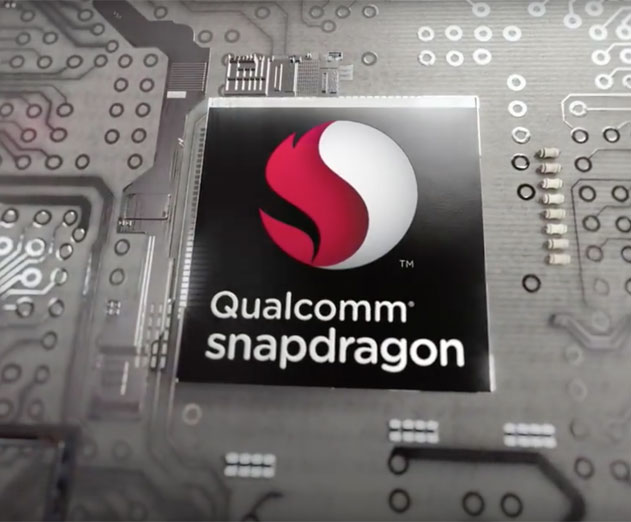 Qualcomm to Offer Malware Detection Inside Snapdragon 820 Processor

Wednesday, September 9, 2015 by Richard Harris



Qualcomm has announced the upcoming availability of Snapdragon Smart Protect which will first made available through the Qualcomm Snapdragon 820 processor. Snapdragon Smart Protect uses cognitive computing to provide real-time, on-device machine learning designed to support accurate and effective detection of zero-day malware threats for improved personal privacy and de...
---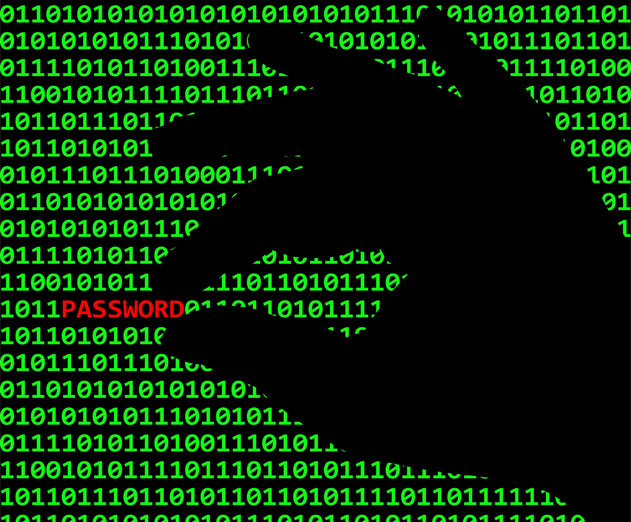 New Report Highlights Wide Ranging Cybersecurity Challenges

Wednesday, September 2, 2015 by Richard Harris



Cybersecurity Ventures has released its Cybersecurity Market Report for Q3 2015 which provides an overview of software development and application security trends, statistics, best practices, and resources. Highlights of the report include:- "The SANS Institute 2015 State of Application Security Report" states that many information security engineers don't understa...
---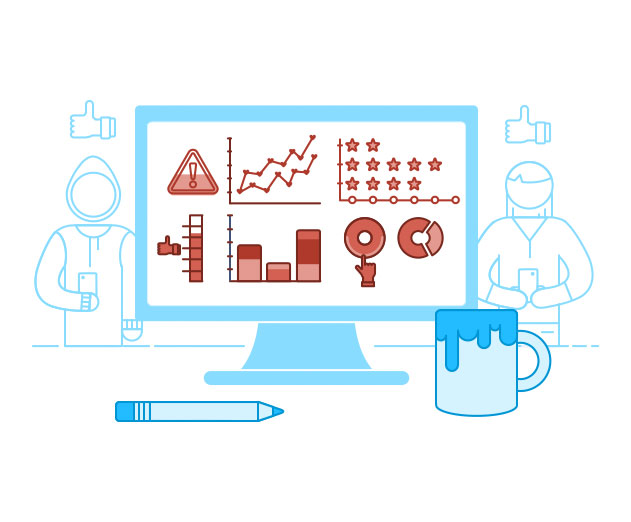 HP Releases New Solutions for Mobile App Development and Management

Tuesday, April 7, 2015 by Stuart Parkerson



HP has announced a number of new software releases that utilize HP's assets in big data analytics, application lifecycle management, IT operations management and security. Businesses can use HP's solutions to accelerate application delivery, test and monitor apps across multiple devices and operating systems, and provide mobile users with secure experiences.Measure the ...
---
Why Building a Global App Is Hard Work That Can Pay Off

Tuesday, March 31, 2015 by Djamel Agaoua



These are amazing times to be a startup. It used to be that internationalization entailed securing offices, personnel and equipment, something that cost months or even years, as well as millions of dollars in investment. Any mistakes made were very costly and could threaten the future of the company. Today, if you are a mobile app developer, with the seeming push o...
---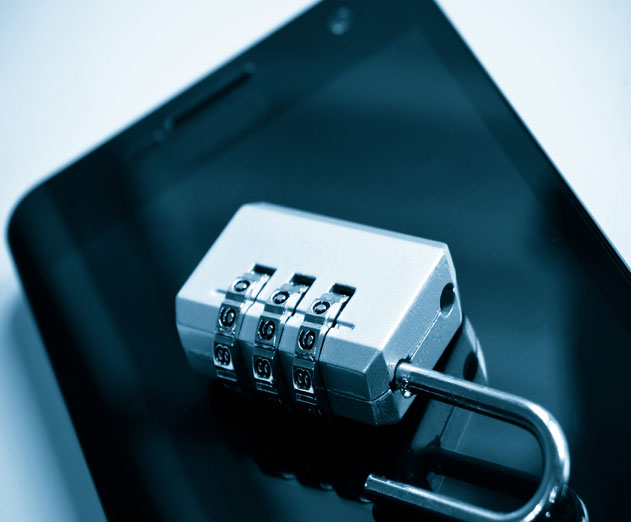 TEE Provides Safe Environment for Secure Android App Development

Monday, March 23, 2015 by Allen Storey



Despite powering the majority of the world's smart devices, Android has long been seen as the weak link in terms of mobile security. The open nature of the platform offers versatility and flexibility to app developers and the result is an incredibly diverse range of apps. However, it does mean that applications and their associated content are vulnerable to malware, man...
---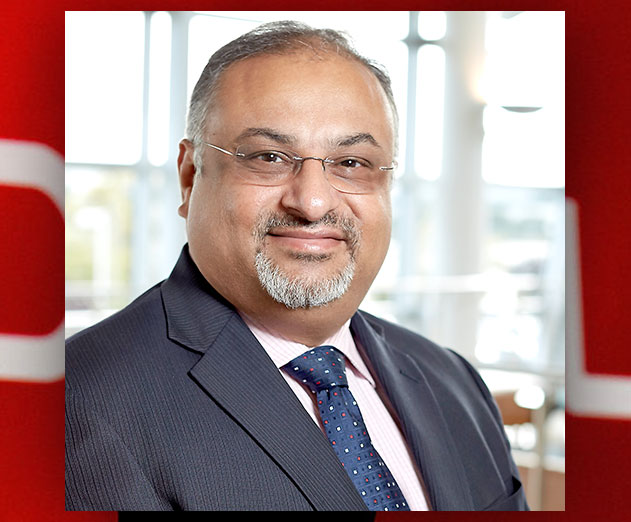 Suhas Uliyar, Vice President of Mobile Strategy with Oracle, Provides His Predictions on the Future for App Developers and the Mobile Enterprise

Thursday, January 8, 2015 by Richard Harris



I recently had a Q&A session with Oracle's Suhas Uliyar, who serves as the company's Vice President of Mobile Strategy. During the talk Suhas provided insights into what app developers can expect as it relates to the mobile enterprise. Richard: Will there ever be a standard development approach for the enterprise or mobile in general? Suhas: In general, no...
---
IDC's FutureScape: Worldwide Mobile Enterprise Solutions Report

Monday, December 22, 2014 by Richard Harris



International Data Corporation (IDC) session called the DC FutureScape: Worldwide Mobile Enterprise Applications and Solutions 2015 Predictions Web conference was hosted for organizations and they took a look at different perspectives and insights on the long-term industry trends for emerging markets future growth.Predictions from the new Mobile Enterprise App...
---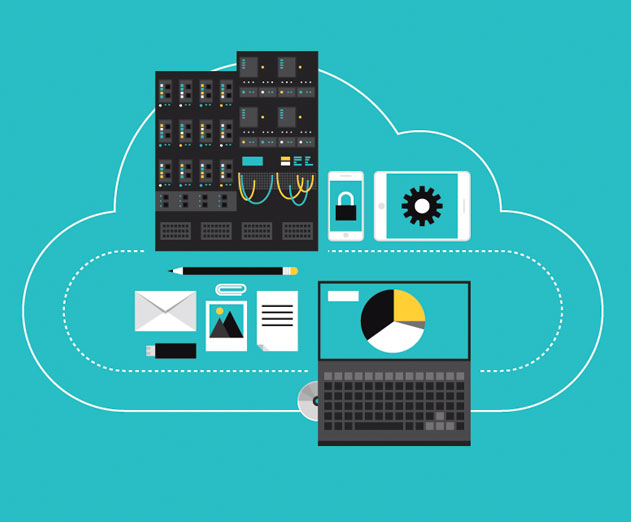 Security to Take Front Row Seat for Operators and Governments in 2015

Thursday, December 18, 2014 by Richard Harris



AdaptiveMobile has identified that network-level security is set to be on operator and government agendas for 2015. The company also identified trends that IoT and mobile malware will be defining new challenges of mobile security. AdaptiveMobile is he world's number one mobile security provider. The company released its top mobile security trends for...
---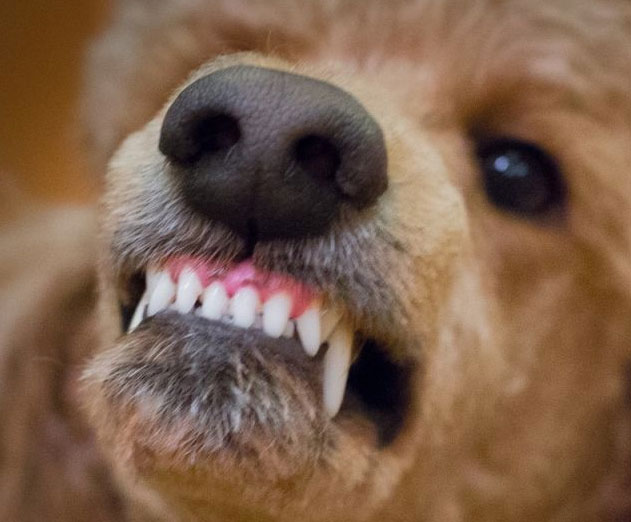 POODLE Attacks The SSL and TLS Problem

Thursday, December 11, 2014 by Stuart Parkerson



The POODLE attack has been repurposed to attack a new SSL/TLS problem, according to Qualys' Director of Engineering Ivan Ristic. Ristic pointed out that vulnerability what has triggered the attack to some of the most popular websites worldwide. The growth of F5 load balancers fell victim as devices have been impacted.The repurposed attack was previously disclo...
---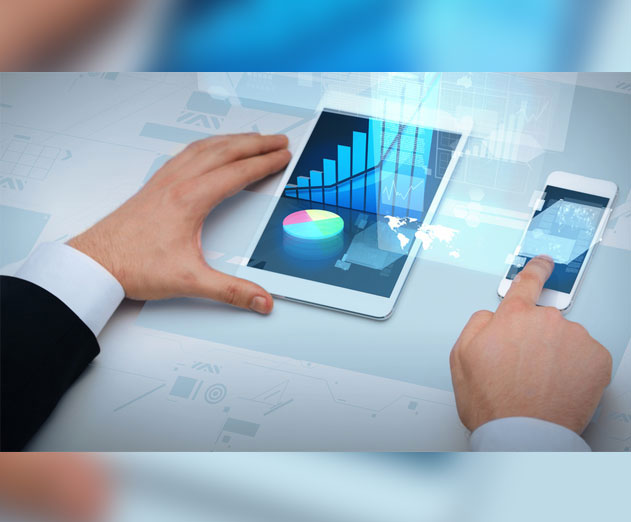 Mobile Devices Are the Weakest Link for Enterprise Mobility Solutions

Tuesday, December 9, 2014 by Chirag Shivalker



The time has come when the fact is accepted and discussed at large, the one that we have been trying to resist since long. We all are aware that today mobile Apps for Enterprise Management consider mobility at their core. It has given new peripheries to businesses by transforming operations – better engagement with customers – and of course an innovative appro...
---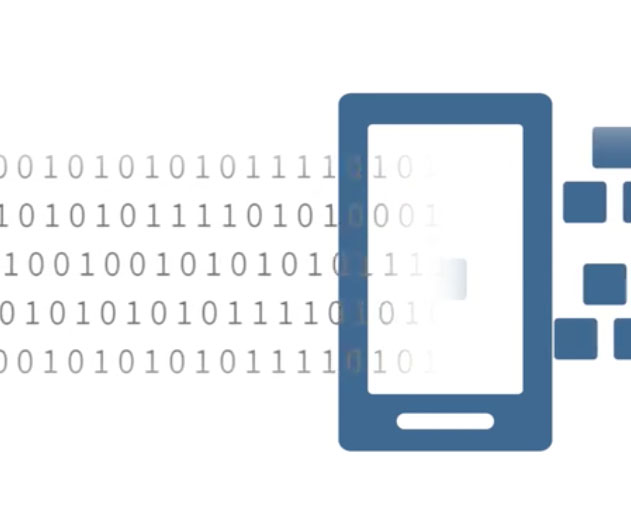 LANDESK Offers New App Wrapping Capabilities to Its Enterprise Mobility Management Platform

Wednesday, October 8, 2014 by Richard Harris



LANDESK has announced the release of new features and upgrades to its Enterprise Mobility Management platform, including an application wrapping feature. This new feature will allow IT departments to add another layer of security to the enterprise apps they supply to their users.The solution allows an IT administrator to wrap an application in one step and deploy it to ...
---
Amazon Web Services Announces the General Availability of Zocalo Document Storage and Sharing Service

Sunday, August 31, 2014 by Stuart Parkerson



Amazon Zocalo has been available in a limited preview since early July and now the Amazon Web Services team is making Zocalo generally available to all AWS customers. There's a 30-day free trial (200 GB of storage per user for up to 50 users), after that its $5 per user per month.As part of this move to general availability, Amazon is also announcing that AWS CloudTrail...
---
AirPatrol ZoneDefense 5 Allows Automatic Changes for Mobile Device Security Based on Location

Thursday, August 14, 2014 by Richard Harris



AirPatrol is offering a new add-in for its ZoneDefense 5 mobile device security platform that will allow organizations using the Enterprise Mobility Management suite from VMware's AirWatch to automatically switch security policies of smartphones and tablets based on the device's owner and location. ZoneDefense 5 allows systems administrators to create "ho...
---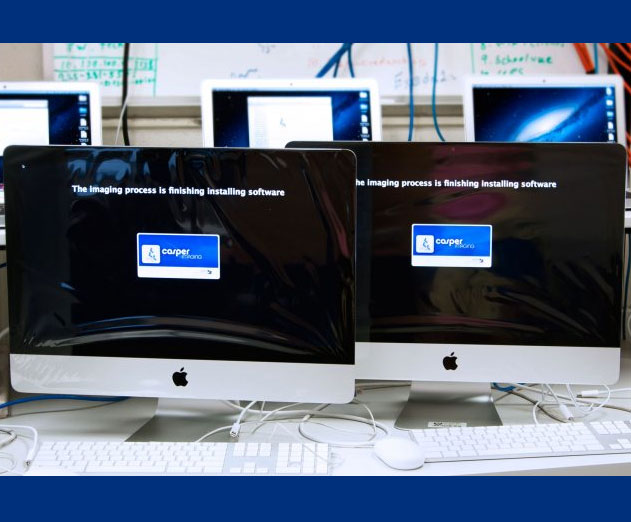 JAMF Software Updates its iOS BYOD Platform

Thursday, August 14, 2014 by Stuart Parkerson



JAMF Software has upgraded its Casper Suite iOS device management solution designed to help IT professionals manage bring-your-own-device (BYOD) programs, while respecting employee privacy. The solution helps bridge the gap between corporate security concerns and the tendency to place too many restrictions on users who rebel against BYOD management soluti...
---
Sprint to Expand Mobile App Enterprise Solution Footprint

Thursday, August 14, 2014 by Richard Harris



Sprint is a launching a new ad campaign to promote its revamped suite of enterprise mobile solutions. The company announced the campaign this week, saying "Sprint helps businesses adapt more quickly to this changing environment, and take full advantage of their potential, with a new business brand and multi-million dollar marketing campaign which focuses on how technolo...
---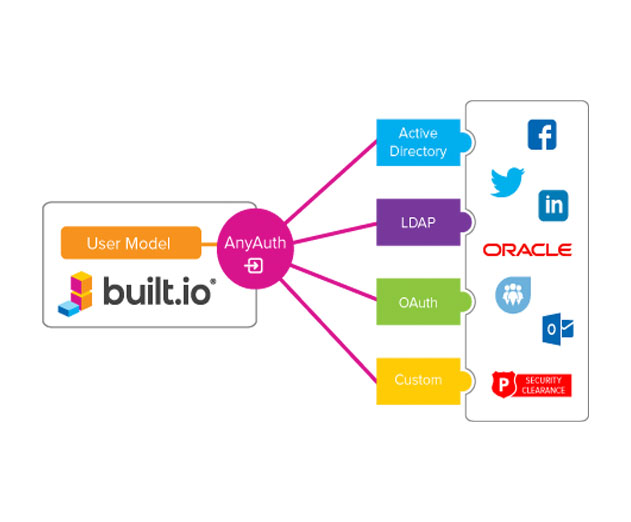 AnyAuth from built.io Provides Mobile Developers a Preferred Login Mechanism to Authenticate Users

Wednesday, August 13, 2014 by Stuart Parkerson



To help developers add additional security functionality, built.io has introduced a new product, AnyAuth, which allows enterprise app developers to use their preferred login mechanism to authenticate users.The new offering builds on built.io's ability to offer authentication via Facebook, Twitter, and Google, as well as enterprise social networks like tibbr, Chatter and...
---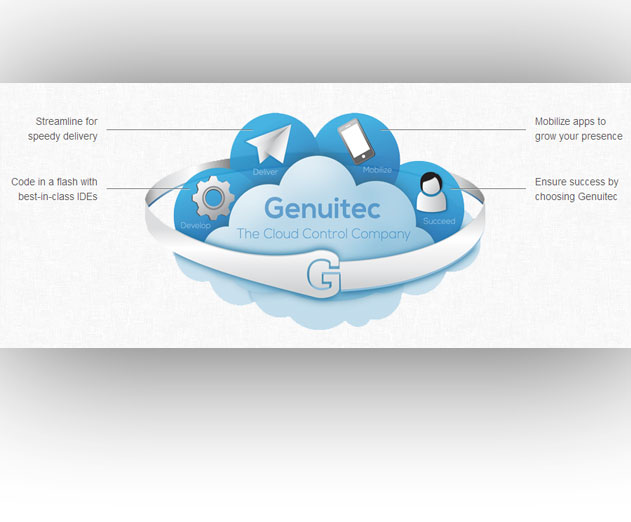 Genuitec Rolls Out Toolstack Compliance with Team Packages

Thursday, August 7, 2014 by Stuart Parkerson



Genuitec has introduced a new platform release that provides new split responsibility options for development teams. Team leads now are able to customize their tools based on centralized packages set up by IT administrators. Also administrators can manage updates across their enterprise while allowing team leads to control parts of their IDE. And developers can concentr...
---
HP Internet of Things Study Shows Majority of IoT Devices Contain Serious Vulnerabilities

Monday, August 4, 2014 by Stuart Parkerson



HP has released new research, The Internet of Things State of the Union Study, which reveals that 70 percent of the most commonly used Internet of Things (IoT) devices contain serious vulnerabilities. The study is an outgrowth of HP's OWASP Internet of Things Top 10 Project. The projects goal is to educate the IT community on the main facets of Internet of Things s...
---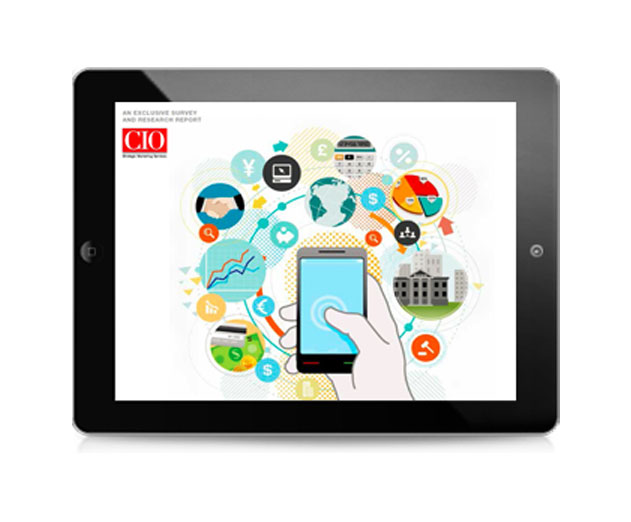 New Oracle Survey Shows Development of Enterprise Mobile Apps to Increase Dramatically

Thursday, July 31, 2014 by Richard Harris



Oracle has sponsored a new global survey from CIO Strategic Marketing Services and Triangle Publishing Services that shows not only are enterprises committed to mobility today, but the rate of development, deployment and spending for support of mobile applications and devices is expected to increase dramatically over the next few years. The survey also shows that there ...
---
Suprema Debuts Fingerprint Scanner SDK for Android

Friday, July 25, 2014 by Stuart Parkerson



Suprema has announced the availability of a new fingerprint scanner SDK for Android which is designed for use with Suprema's latest fingerprint scanner, the BioMini Slim. It provides the same performance as the company's SDK for desktop computers. For example the SDK for Android enables mobile devices to capture fingerprints under harsh environmental cond...
---
Top Minds Across the Globe Give Their Thoughts on Advances in Security and Privacy

Friday, July 11, 2014 by Stuart Parkerson



Sometimes we forget that its not just companies within our industry that are providing thought leadership on relative topics concerning the mobile app industry. The top minds at universities across the globe are also analyzing current and future developments.This May in San Jose, California, the Mobile Security Technologies (MoST) conference brought together r...
---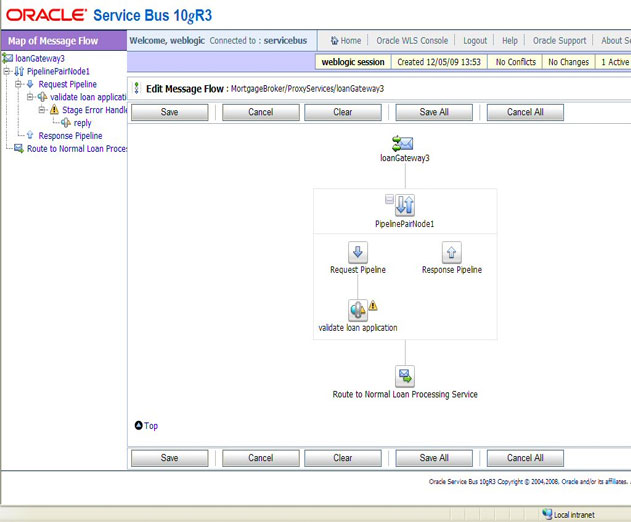 Oracle Updates Mobile Suite for Enterprise App Developement

Wednesday, July 2, 2014 by Richard Harris



Oracle has announced updates to its Oracle Mobile Suite, the company's solution for development and deployment of mobile applications across multiple mobile platforms, and works with disparate enterprise systems.The latest release features a new cross device mobile development framework, Oracle Mobile Application Framework (MAF), which can simplify the development ...
---
New Mobile Malware SMS Worm, Selfmite, Attacks Android Users

Wednesday, June 25, 2014 by Stuart Parkerson



AdaptiveMobile has discovered a previously unknown piece of mobile malware dubbed Selfmite.The malware spreads via SMS and fools users into installing a worm app which propagates by automatically sending a text message to contacts in the infected phone's address book. The worm then requests users to install another legitimate app via an advertising platform; the au...
---
41 percent of US Mobile Business Users Have Used Unsanctioned Enterprise Services

Friday, May 23, 2014 by Richard Harris



Enterprises continue to struggle with security issues as IT departments fight what seems to be a losing battle as they struggle to protect data.On specific problem is unintentional data compromises caused by sloppy employee mobile practices. A report by Harmon.ie outlines this 'Rogue IT' phenomenon, which occurs when workers circumvent organizational controls by exploit...
---
Adobe Launches New ColdFusion 11 Enterprise Edition for Deploying Web and Mobile Apps

Wednesday, May 7, 2014 by Richard Harris



Adobe has made available Adobe ColdFusion 11 Enterprise Edition, an all-in-one application server that offers developers a single platform to build and deploy scalable, web and mobile applications in enterprise environments. It includes new features to speed up development, testing, debugging, and deployment of mobile applications. ColdFusion 11 now provides f...
---
Diamond Fortress Technologies Provides Biometric Identity SDK for Android App Developers

Tuesday, May 6, 2014 by Richard Harris



Diamond Fortress Technologies is now offering Android developers ICE Unlock, a platform that unlocks an Android device via the user's fingerprint. A touchless biometric solution, ICE Unlock utilizes the device's camera and complex mathematics to create a high quality map of a fingerprint and to verify identity. ICE Unlock works with existing hardware on more t...
---
NT OBJECTives Offers New On Demand Mobile Security Testing

Friday, April 18, 2014 by Richard Harris



NT OBJECTives, a provider of automated web application security solutions, is now offering the NTOMobile On-Demand platform powered by NTOSpider, a new security service specifically designed for mobile application testing, including mobile client native code and back-end web services. The platform delivers a way for security teams to complete comprehensive mobile a...
---
Featured Stories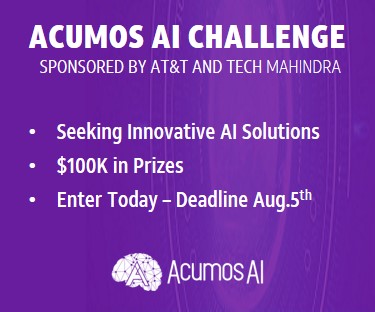 Stay Updated
Sign up for our newsletter for the headlines delivered to you

SuccessFull SignUp

co