digital transformation
digital transformation news search results
Developer news items we found relating to digital transformation
35 results
---
Using GraphQL for building internal apps quickly

Wednesday, August 8, 2018 by Tanmai Gopal



The transition from IT's role in organizations, from a mere horizontal function to one of a strategic advantage, is playing out the world over. However, most change management techniques behind these efforts tend to disproportionately focus on end-user facing software - often at the cost of intra-organization or internal applications (apps). Internal apps prope...
---
Low-code platform by LANSA announces big updates

Wednesday, August 1, 2018 by Richard Harris



LANSA has announced a major new release of its software development platform, Visual LANSA. The update plans to improve developers' ability to build scalable mobile, web and desktop applications significantly faster than before, in order to accelerate customers' digital transformation projects. Visual LANSA key improvements include: More enterpri...
---
How feature flags saved my marriage

Thursday, July 19, 2018 by Ronit Belson



A year ago, I decided to finally make the switch from an average car to a smart car. My "excuse" for spending more than $80K on a car was Tesla's main feature, autonomous drive. This would make my 80 mile daily round-trip commute bearable. Eventually, I decided to bite the "price tag bullet" and invest in the autonomous driving car so I cou...
---
Flagging your new app features with more visibility

Tuesday, July 17, 2018 by Christian Hargrave



In an effort to stop "feature creeping" from new features inside mobile apps and software, Rollout.io has released the preview of Rollout Visibility - a major addition to Rollout.io platform which aims to give organizations real time access to the status of feature deployment to allow smarter business and technical decisions ...
---
MongoDB World 2018 and everything you need to know

Monday, July 2, 2018 by Richard Harris



At MongoDB World 2018, MongoDB made several major product announcements that the company says is "expanding on their presence in the database market." Nearly every company is focused on using software for a competitive advantage. The company says that with their latest enhancements database platform, "it enables a competitive advantage for thousands of cu...
---
The role of the mainframe in digital transformation

Friday, June 22, 2018 by Subodh Singh



Today's economy centers around the idea of technologies being connected, the enabler of what many are calling digital transformation. With larger enterprises still relying on mainframes to serve as the foundation of their technology stack, many question how to power leading-edge processes that enable real-time customer experiences and great efficiencies, using wha...
---
Automating API testing just got easier

Friday, June 8, 2018 by Richard Harris



SmartBear released a new update to SoapUI Pro, an automated API testing tool. SoapUI Pro 2.4 provides a new native Jenkins plugin for easy integration with the popular CI/CD tool and has enhanced the API Discovery capability to convert API traffic to automated API tests. As organizations move to shift their testing into earlier development phases and adopt Agile prac...
---
Key takeaways from CA Technologies Built to Change Summit 2018

Friday, June 8, 2018 by Christian Hargrave



The CA Technologies' 2nd annual Built to Change Summit(BTC) lead to the release of a whole bunch of exciting new technology and research projects pertaining to DevOps, GDPR regulations, Agile project management, and more. The overall theme of the event being to make their development platforms "frictionless" for their users, allowing them to create and...
---
Big news for the low code market as OutSystems scores $360M

Tuesday, June 5, 2018 by Richard Harris



OutSystems low-code platform just landed $360 million in an investment round from KKR and Goldman Sachs to be used to accelerate business expansion and for R&D in new advancements in software automation.Companies such as Toyota, Logitech, Deloitte, Ricoh, Schneider Electric, and GM Financial use the OutSystems low-code platform to rapidly develop custom applications...
---
Future-proof low-code development is here

Wednesday, May 23, 2018 by Christian Hargrave



AgilePoint NX is a low-code development platform that is helping both developers and "citizen programmers" to implement and deploy cross-functional/cross-organizational business apps into digital processes across multiple environments and cloud platforms.AgilePoint NX allows organizations to extend functionality via industry standard technologies, such as HTML5/JavaScri...
---
Predicting future IT outages using AI

Monday, May 21, 2018 by Richard Harris



FixStream, an artificial intelligence company for IT, has introduced an advanced version of its product, an AIOps platform to predict business application issues across an enterprise's entire hybrid IT stack. With new Machine Learning (ML) algorithms, advanced multi-layer correlation from business transactions to application services and infrastructure, FixStream can ra...
---
Enterprise full-spectrum CPQ developed by Apttus

Monday, May 21, 2018 by Christian Hargrave



Apttus announced the general availability of a Full-Spectrum Configure-Price-Quote solution, a CPQ that can combine subscription and services with product proposals. Apttus provides an Intelligent Middle Office platform that allows enterprises to automate, optimize, and apply artificial intelligence to their most important business processes - generating revenue and man...
---
Automate your ITOps intelligently to beat out competitors CA says

Friday, May 11, 2018 by Richard Harris



Automation and IT are joined at the hip. From backing up servers to parsing log files and alerting, automation is a staple in the daily routine of IT operations and DevOps.But IT infrastructures have changed considerably since the early days of IT operation centers, so automated processes need to grow and adapt too, and become more intelligent, to maintain a high level ...
---
Supporting citizen developers to speed digital transformation

Thursday, May 10, 2018 by Bill Kennedy



More than just a buzz word, companies across the globe are embracing digital transformation to create more efficient organizations not tied to traditional software applications and to forgo the messy paper trail. Digital transformation is dependent on many factors, but in particular, cloud-based technology is largely responsible for fueling the change. Simply put, overt...
---
What if we never had to look at code to make an app

Monday, May 7, 2018 by Richard Harris



I find it humorous and a little dissatisfying that programming is sometimes defined as; "the action or process of writing computer programs ", as if we are just sitting down to write a short story!So here is my definition of programming. Programming is a complex set of engineered problem-solving ideas from the widespread neural network of the brain, that gets translated...
---
Strategic technology alliance announced between Appian and Genesys

Wednesday, May 2, 2018 by Richard Harris



Appian has announced a strategic technology alliance with Genesys. The partnership will benefit organizations seeking customer engagement solutions that integrate the case management, intelligent automation, and low-code application development capabilities of Appian with the Genesys Customer Experience Platform. "Over the last several years, Serco has used Appian...
---
Rapid production debugging solution launches by Rookout

Monday, April 30, 2018 by Richard Harris



Rookout has announced their launch and $4.2 million in funding by TLV Partners and Emerge. Using Rookout, a company can tackle bugs and understand issues by collecting and pipelining data on-demand, without any need for coding, re-deploying or restarting their applications.Tackling a bug or an issue often means writing extra code, testing it, getting it approved, pushin...
---
Appian announces new platform updates at Appian World 2018

Wednesday, April 25, 2018 by Richard Harris



At the Appian World 2018 global user conference, Appian unveiled the latest version of their Digital Transformation Platform. Enhancements to the platform help their users implement automation across the organization and bolster performance and administration of Appian's platform-as-a-service (PaaS) cloud architecture. In addition to being in the core Appian platform, t...
---
Applitools raises $31M to advance visual AI

Tuesday, April 24, 2018 by Christian Hargrave



Applitools has announced it has raised $31 million in Series C funding led by OpenView, the expansion stage venture firm, with participation from its existing investors Sierra Ventures, Magma Venture Partners, iAngels, and La Maison. Applitools will use this investment to fuel market expansion of its Artificial Intelligence (AI) Powered Visual Testing and Monitoring sol...
---
Code on the beach at the Build Stuff conference

Tuesday, April 17, 2018 by Richard Harris



Build Stuff, a seaside software development conference for people who actually build stuff is happening May 5-6 in Mallorca, Spain, is your perfect opportunity to code on the beach. Started in 2012, Build Stuff annual software development conference has been held in Lithuania, Ukraine, and Spain, welcoming 7000 participants to date. To supply the software development co...
---
The bright future of software development

Wednesday, March 28, 2018 by Richard Harris



The now famous 2011 essay from Marc Andreessen titled "Why Software Is Eating The World" has become a bit of a staple when having a conversation about business, and software, and how they work together to solve problems. In a nutshell, Marc points out that software is still in a growth period and infiltrating businesses all across the globe and that it will contin...
---
Magic Software v4.7 has been launched

Wednesday, March 21, 2018 by Christian Hargrave



Magic Software Enterprises has announced the launch of Magic xpi 4.7, a solution that enables organizations to quickly adapt to changing technologies and business conditions, while providing a multi-point low code solution that aims to lower IT development and operational costs associated with integration.Magic Software, which recently extended its partnership with Sale...
---
ASG Technologies expands to BPM by acquiring Mowbly

Thursday, March 15, 2018 by Richard Harris



ASG Technologies has announced the acquisition of Mowbly. The acquisition extends ASG's enterprise information management capabilities with the introduction of Business Process Management (BPM) capabilities and enables businesses to construct applications and processes from the perspective of a low-code agile platform with a mobile-first approach.The consumerization of ...
---
Upskill closes in on $17.2M from investors

Tuesday, March 13, 2018 by Christian Hargrave



Upskill has announces that it has raised $17.2 million in new capital to support increased growth and product development. The funding round adds new investors including Accenture and Cisco Investments, as well as continued participation from Boeing HorizonX, GE Ventures, New Enterprise Associates (NEA), and other industrial-focused investors.This latest financing build...
---
Atlassian unveils first Stride news since launch

Wednesday, February 28, 2018 by Christian Hargrave



Atlassian has announced that Stride now allows its users to customize the platform to their exact liking by using new API capabilities that specialize in custom apps and bot development. Stride is the first product built on the new Atlassian API platform and takes advantage of Atlassian's new app management console. Atlassian also made the announcement that they built o...
---
ABBYY text scanning software reports revenue growth in 2017

Tuesday, February 20, 2018 by Richard Harris



ABBYY has announced the results of 2017. The company achieved a total revenue growth of 25%, the highest rate in five years. Throughout 2017, ABBYY completed a number of large-scale projects for its corporate clients in the United States, Europe, Australia, and other countries around the world. Licensing technologies to partners like Fujitsu, Epson, Hewlett Packard Ente...
---
Panaya makes strides in Agile delivery

Thursday, February 15, 2018 by Christian Hargrave



Panaya has announced that Panaya has expanded its footprint in the Enterprise Agile Delivery market. Since RDx's (Release Dynamix) release last May, the company's cloud-based application lifecycle management solution has been adopted by over 70 customers including global names such as Repsol, Ralph Lauren, Loreal, Mercedes, and BioMarin. In efforts to keep pace wi...
---
Cloud migration platform wants to bring apps to the cloud

Thursday, February 8, 2018 by Christian Hargrave



AppOrbit has announced the availability of its application modernization and migration product, AppPorter. Automating digital transformation, the platform analyzes applications and their data dependencies, translates each application into a modern, comprehensive application container, and imports the fully functioning application, free of dependencies, into the cloud, w...
---
Mobile app testing automation software Panya Test Center v2

Monday, February 5, 2018 by Christian Hargrave



Panaya announced the availability of Panaya Test Center 2.0 (PTC), a test acceleration platform that helps organizations drive innovation by accelerating and standardizing enterprise application testing. PTC 2.0 introduces machine learning capabilities that automatically create real-life test cases based on actual usage, improving testing relevance and efficiency while ...
---
New API testing tool will tell developers if their API works

Friday, January 26, 2018 by Christian Hargrave



SmartBear has announced the release of Swagger Inspector, a free cloud-based API testing and documentation tool to simplify the validation of any API and generate its OpenAPI documentation. Swagger Inspector is the first step the Swagger team is taking to reimagine the way APIs are tested and documented.The API economy has captured the attention of business and technolo...
---
2-pass app development

Monday, December 18, 2017 by Karthick Viswanathan



The concept of Bimodal IT is changing the face of enterprise operations, which need to be agile and secure, but also need to de-silo business and technology operations for the sake of creating better applications. As Gartner defines it, "Bimodal IT is the practice of managing two separate and coherent modes of IT delivery - one of them focuses on stability and the other...
---
Citizen developers are on the rise

Thursday, December 7, 2017 by Christian Hargrave



Kintone has announced the results from a new report on low-code application platforms, "The Rise of the Citizen Developer: 2017 Low-Code Adoption Survey." Partnering with Unisphere Research, business and IT leaders from organizations of all sizes and across many industries, including the public sector, technology, banking/finance, healthcare, and more, were surveyed on ...
---
Appdome extends its platform to accelerate mobile management

Wednesday, December 6, 2017 by Christian Hargrave



Appdome has announced the immediate availability of its Mobility Suite, a new service offering that provides integration options for third-party and custom mobile apps being deployed within enterprise mobility management (EMM) solutions. The Appdome Mobility Suite extends EMM systems, allowing EMM and MDM (mobile device management) solutions to reach mobile ap...
---
Umajin Immerse just launched

Monday, November 20, 2017 by Christian Hargrave



Umajin Immerse has announced the launch of Umajin Immerse, a development platform that includes 3D, Digital Agents, Augmented Reality (AR), Virtual Reality (VR), offline mapping and simplified and secure provisioning of enterprise data resources. The platform is used to drive innovation and digital transformation for enterprises, allowing rapid deployment of digital pro...
---
OutSystems' new features help enterprise IT adopt Low-Code

Tuesday, November 14, 2017 by Richard Harris



OutSystems announced the release of multiple new DevOps features that aim to help enterprise IT shops realize the benefits of low-code development. While enterprise IT struggles with established DevOps toolchains for their legacy platforms, OutSystems can now be easily integrated into these toolchains to allow seamless deployments across legacy technologies and modern l...
---
Featured Stories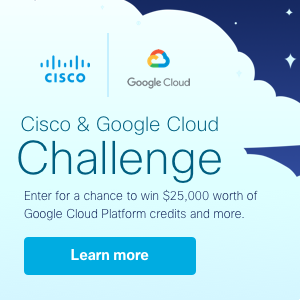 Stay Updated
Sign up for our newsletter for the headlines delivered to you

SuccessFull SignUp

co