digital transformation
digital transformation news search results
Developer news items we found relating to digital transformation
35 results
---
Next generation low code platforms snub citizen developers

Tuesday, January 15, 2019 by Sumit Sarkar



Analysts have touted the growth of high productivity application development platforms which are attractive to many enterprises unable to find the necessary digital talent. These evolving platforms, also described as no or low code, focus on increasing productivity over traditional software development by expanding the pool of talent that can deliver apps. Many professi...
---
Tech consumer goods market reaches $1.01 trillion worldwide

Tuesday, January 8, 2019 by Richard Harris



The global market for technical consumer goods (TCG) exceeded the one-trillion mark for the first time in 2018 with sales of €1.01 trillion*. This is a four percent increase on the previous year. The product segments of telecommunications (+7 percent), small domestic appliances (+7 percent), consumer electronics/photo (+6 percent), and information technology/office...
---
Open source, Kubernetes, and developers, according to Abby Kearns

Monday, December 17, 2018 by Richard Harris



The news of IBM's pending acquisition of Red Hat and Microsoft's acquisition of GitHub may signal more industry consolidation to come. We recently had a conversation with Abby Kearns, executive director at Cloud Foundry, about the significance of these mega deals and why she believes 2019, will be the year of consolidation. Abby has a unique perspective leadin...
---
AIOps and why IT should care

Thursday, November 29, 2018 by Bhanu Singh



For years, industry leaders have rightfully evangelized the massive benefits of digital transformation. Abandoning outdated legacy systems and processes in favor of cloud-enabled ones helps produce greater insights, lowers operating costs, and streamlines operations for faster time-to-market of new products or services and a better overall customer experience. Already, ...
---
Dynatrace expands AWS visibility and contextual problem analysis

Wednesday, November 28, 2018 by Richard Harris



Dynatrace has announced the extension of the platform's cloud visibility and contextual data ingestion from Amazon Web Services (AWS) with Amazon CloudWatch (CloudWatch) and AWS CloudTrail (CloudTrail). The addition of AWS metrics and events from the two services enriches the high-fidelity data that Dynatrace processes, further enhancing contextual problem identif...
---
New Open Source DevOps platform from Infosys launches

Wednesday, November 28, 2018 by Richard Harris



Infosys has unveiled the Infosys DevOps Platform, an enterprise class integrated Open Source DevOps platform, that helps organizations accelerate their Agile and DevOps transformation journey. Infosys DevOps Platform enables enterprises to: Rapidly onboard applications on Agile and DevOps through a self-service model. With 2000+ prebuilt scripts and 150+ DevOps...
---
AI program is helping fight tropical diseases after Hurricane Maria

Monday, November 12, 2018 by Richard Harris



Wovenware is developing an AI program to help scientists at the Puerto Rico Vector Control Unit (PRVCU) research mosquitoes carrying diseases, such as Zika, Dengue, and Chikungunya, in the aftermath of Hurricane Maria. PRVCU is trying to prevent the spread of these diseases and determine why many mosquitoes have gained immunity to insecticides. Since only one type of mo...
---
No-code vs Low-code: Which is right for you

Tuesday, October 30, 2018 by Dave Landa



The market for low-code and no-code application development platforms is growing rapidly and becoming more popular with organizations - both very large and small and across nearly every industry - which are finding the ease of use, flexibility, workflow features, and data integration capabilities indispensable. In other words, traditional software applications...
---
Digital maturity drives revenue study finds

Thursday, October 25, 2018 by Richard Harris



Digitally mature businesses have higher revenue growth and net profits - regardless of a company's industry. In particular, four digital characteristics - a clear vision and dedicated leadership, engaged employees who are intrinsically motivated, an ability to leverage data for insights, and digital interactions that are convenient and effortless - showe...
---
OutSystems low code platform forms partnership with Persistent

Wednesday, October 24, 2018 by Christian Hargrave



OutSystems has recognized Persistent Systems as a Global Partner, its highest partnership level. Persistent and OutSystems have strengthened their strategic alliance to make it easier for customers to launch products and service lines, transform customer experience, and automate business processes. With this strategic partnership, organizations can better harness the be...
---
DOA mobile projects are on the rise new study finds

Tuesday, October 23, 2018 by Christian Hargrave



Digital transformation is well underway in companies across the country, yet a whopping 84 percent of digital leaders confess to being nascent when it comes to developing a mobile app to support business goals. According to a study commissioned by Dropsource, almost half of respondents (41 percent) believe the lag is negatively impacting their market competitivenes...
---
CA's AIOps platform launches

Wednesday, October 17, 2018 by Richard Harris



CA Technologies marked a major milestone in the company's autonomous strategy with the availability of CA Digital Experience Insights now combined with the power of CA Operational Intelligence and CA Automic Service Orchestration. The AIOps-driven platform is designed to enable IT teams to automate and eliminate key tasks and make self-healing applications a reali...
---
Simplifying digital transformation with VANTIQ Modelo 3.0

Friday, October 12, 2018 by Richard Harris



VANTIQ announced new capabilities in its VANTIQ Modelo application development platform that help companies gain maximum value from their event-driven, real-time business application initiatives that span from cloud to edge. VANTIQ Modelo 3.0 users can quickly build and deploy cloud-to-edge business applications that deliver improved business agility. "Digi...
---
Mobile testing platform Perfecto Mobile is acquired by Perforce

Wednesday, October 10, 2018 by Christian Hargrave



Perforce Software backed by Clearlake Capital Group, L.P., announced it has reached a definitive agreement to acquire Perfecto Mobile. The acquisition augments Perforce's software portfolio with additional capabilities for enterprise DevOps teams to achieve continuous testing at scale across web, mobile and IoT applications. The acquisition is expected to close this...
---
Legacy system gridlock overcome in OutSystems 11

Friday, September 28, 2018 by Richard Harris



OutSystems announced the release of OutSystems 11, a low-code solution to address one of the biggest issues facing IT teams - legacy system gridlock. Building on its low-code platform for web and mobile apps, OutSystems 11 delivers new advanced capabilities to help organizations modernize legacy systems and replace large application portfolios. "The legac...
---
AWS and Salesforce announce new integrations

Tuesday, September 25, 2018 by Richard Harris



AWS and Salesforce just announced at Dreamforce 2018 new integrations that they hope will dramatically simplify how data and events are shared across AWS and Salesforce services. As part of the next phase of their global strategic alliance, the two companies will work together to deliver integrations and frameworks for connecting the Salesforce Platform with AW...
---
UI version control system has been developed by Applitools

Monday, September 17, 2018 by Christian Hargrave



Applitools announced a new UI Version Control system, empowering developers, test automation engineers, and product managers to view the entire history of their web and mobile application user interfaces (UI) to understand what's changed, when, and by whom. This lets R&D and product teams more intelligently guide app development by providing a visual record of...
---
IT operations platform OpsRamp announces Fall 2018 release

Friday, September 14, 2018 by Christian Hargrave



OpsRamp has announced its Fall 2018 release with a new Topology Explorer, enhanced Service Maps, and comprehensive cloud database monitoring. The release expands on the use cases that modern digital operations teams use to discover, manage, and optimize their hybrid IT infrastructure. OpsRamp's latest release helps enterprise IT teams deliver IT operations-as-a...
---
PagerDuty Summit 2018 brings big changes

Thursday, September 13, 2018 by Christian Hargrave



At PagerDuty's signature event, PagerDuty Summit 2018, the company has brought together an impressive list of enterprise development specialists to San Francisco, CA. And in addition to all of the speaker presentation and demos, the company has also unveiled many new company announcements targeted right at making enterprise more business aware and capable of ma...
---
Golden rules for an agile reporting structure

Thursday, September 13, 2018 by Dave West



For the majority of organizations adopting Scrum, they are moving from a traditional team-based model to a Scrum-based approach. Traditional team models vary for every organization, but normally have the following elements: A project manager responsible for ensuring the project delivers A line manager who individuals in the team report to. That person d...
---
VMworld 2018 developer highlights

Wednesday, August 29, 2018 by Christian Hargrave



VMworld 2018 has launched from the dock, debuting a ton of new cloud technology that ranges from multi-cloud operations to relational database services. To celebrate the company's 20th year anniversary, Pat Gelsinger, VMware CEO, and Ray O'Farrell, VMware CTO acquaint the audience with what superpowers it takes to make it in the world of technology. The d...
---
Agile failure is common but this can help

Monday, August 27, 2018 by Rachel Burger



With the closing "ding" of the New York Stock Exchange, CA Technologies, the first software company to break $1 billion in revenue in 1989, confirmed that it would no longer be an independent company. Broadcom, a massive global semiconductor company, closed the deal at $18.9 billion, touting that its newfound ownership would bring diversity to its "mis...
---
Open Source ABL code release with Spark Toolkit

Tuesday, August 21, 2018 by Christian Hargrave



Progress has announced the release of Progress Spark Toolkit, a set of open source Advanced Business Language (ABL) code and recommended best-practices to enable organizations to evolve existing applications and extend their capabilities to meet market demands. "It has also enabled us to contribute to, and impact, the efforts of other Progress customers and par...
---
Using GraphQL for building internal apps quickly

Wednesday, August 8, 2018 by Tanmai Gopal



The transition from IT's role in organizations, from a mere horizontal function to one of a strategic advantage, is playing out the world over. However, most change management techniques behind these efforts tend to disproportionately focus on end-user facing software - often at the cost of intra-organization or internal applications (apps). Internal apps prope...
---
Low-code platform by LANSA announces big updates

Wednesday, August 1, 2018 by Richard Harris



LANSA has announced a major new release of its software development platform, Visual LANSA. The update plans to improve developers' ability to build scalable mobile, web and desktop applications significantly faster than before, in order to accelerate customers' digital transformation projects. Visual LANSA key improvements include: More enterpri...
---
How feature flags saved my marriage

Thursday, July 19, 2018 by Ronit Belson



A year ago, I decided to finally make the switch from an average car to a smart car. My "excuse" for spending more than $80K on a car was Tesla's main feature, autonomous drive. This would make my 80 mile daily round-trip commute bearable. Eventually, I decided to bite the "price tag bullet" and invest in the autonomous driving car so I cou...
---
Flagging your new app features with more visibility

Tuesday, July 17, 2018 by Christian Hargrave



In an effort to stop "feature creeping" from new features inside mobile apps and software, Rollout.io has released the preview of Rollout Visibility - a major addition to Rollout.io platform which aims to give organizations real time access to the status of feature deployment to allow smarter business and technical decisions ...
---
MongoDB World 2018 and everything you need to know

Monday, July 2, 2018 by Richard Harris



At MongoDB World 2018, MongoDB made several major product announcements that the company says is "expanding on their presence in the database market." Nearly every company is focused on using software for a competitive advantage. The company says that with their latest enhancements database platform, "it enables a competitive advantage for thousands of cu...
---
The role of the mainframe in digital transformation

Friday, June 22, 2018 by Subodh Singh



Today's economy centers around the idea of technologies being connected, the enabler of what many are calling digital transformation. With larger enterprises still relying on mainframes to serve as the foundation of their technology stack, many question how to power leading-edge processes that enable real-time customer experiences and great efficiencies, using wha...
---
Automating API testing just got easier

Friday, June 8, 2018 by Richard Harris



SmartBear released a new update to SoapUI Pro, an automated API testing tool. SoapUI Pro 2.4 provides a new native Jenkins plugin for easy integration with the popular CI/CD tool and has enhanced the API Discovery capability to convert API traffic to automated API tests. As organizations move to shift their testing into earlier development phases and adopt Agile prac...
---
Key takeaways from CA Technologies Built to Change Summit 2018

Friday, June 8, 2018 by Christian Hargrave



The CA Technologies' 2nd annual Built to Change Summit(BTC) lead to the release of a whole bunch of exciting new technology and research projects pertaining to DevOps, GDPR regulations, Agile project management, and more. The overall theme of the event being to make their development platforms "frictionless" for their users, allowing them to create and...
---
Big news for the low code market as OutSystems scores $360M

Tuesday, June 5, 2018 by Richard Harris



OutSystems low-code platform just landed $360 million in an investment round from KKR and Goldman Sachs to be used to accelerate business expansion and for R&D in new advancements in software automation.Companies such as Toyota, Logitech, Deloitte, Ricoh, Schneider Electric, and GM Financial use the OutSystems low-code platform to rapidly develop custom applications...
---
Future-proof low-code development is here

Wednesday, May 23, 2018 by Christian Hargrave



AgilePoint NX is a low-code development platform that is helping both developers and "citizen programmers" to implement and deploy cross-functional/cross-organizational business apps into digital processes across multiple environments and cloud platforms.AgilePoint NX allows organizations to extend functionality via industry standard technologies, such as HTML5/JavaScri...
---
Predicting future IT outages using AI

Monday, May 21, 2018 by Richard Harris



FixStream, an artificial intelligence company for IT, has introduced an advanced version of its product, an AIOps platform to predict business application issues across an enterprise's entire hybrid IT stack. With new Machine Learning (ML) algorithms, advanced multi-layer correlation from business transactions to application services and infrastructure, FixStream can ra...
---
Enterprise full-spectrum CPQ developed by Apttus

Monday, May 21, 2018 by Christian Hargrave



Apttus announced the general availability of a Full-Spectrum Configure-Price-Quote solution, a CPQ that can combine subscription and services with product proposals. Apttus provides an Intelligent Middle Office platform that allows enterprises to automate, optimize, and apply artificial intelligence to their most important business processes - generating revenue and man...
---
Featured Stories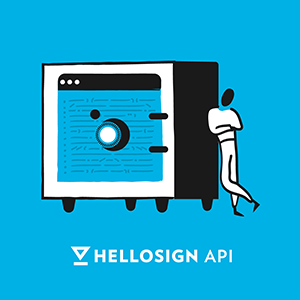 Stay Updated
Sign up for our newsletter for the headlines delivered to you
SuccessFull SignUp