big data news search results
Developer news items we found relating to big data
150 results
---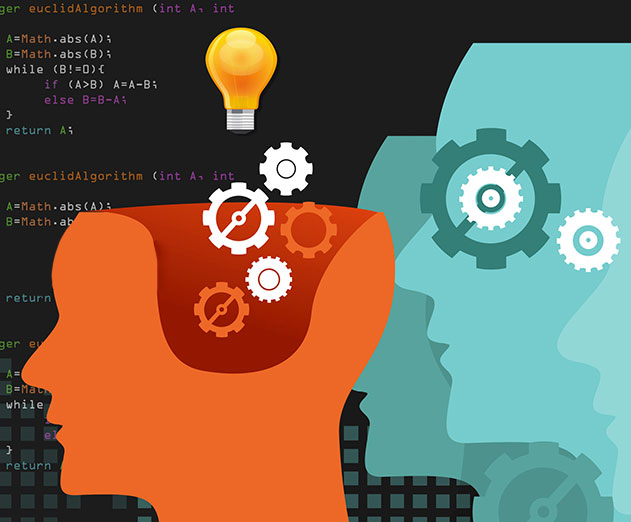 Continuous testing challenges for dev teams in 2018
Friday, January 12, 2018 by Eran Kinsbruner

Today's world revolves around digital technologies. For example, consider how much time you spend on your cell phone in a single day. According to analytics firm Flurry, it's more than five hours. From making calls to utilizing things like social media. banking and healthcare apps, there's an app for just about everything. But what if the apps that help run our lives su...
---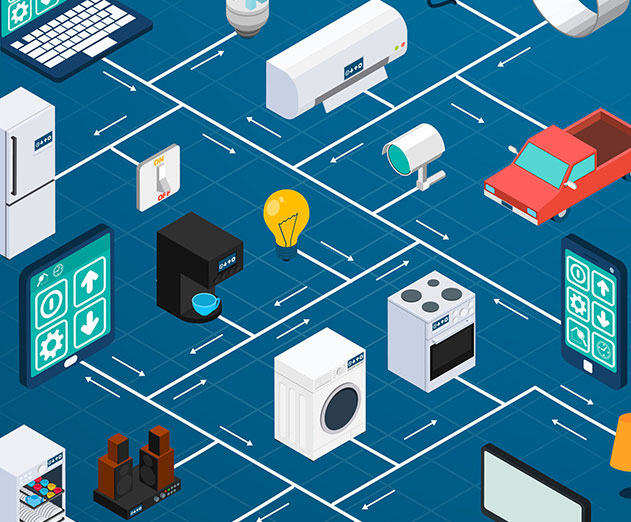 Overcoming IoT security threats to achieve better ROI
Monday, January 08, 2018 by Richard Harris

With B2B IoT segments expected to generate more than $300B annually by 2020, it's no surprise that companies are rushing to build out their IoT businesses and cash in on the modern day gold-rush. However, many manufacturers are struggling to achieve long term profitability for their IoT projects beyond initial hardware sales.The key to ensuring an organization's IoT inv...
---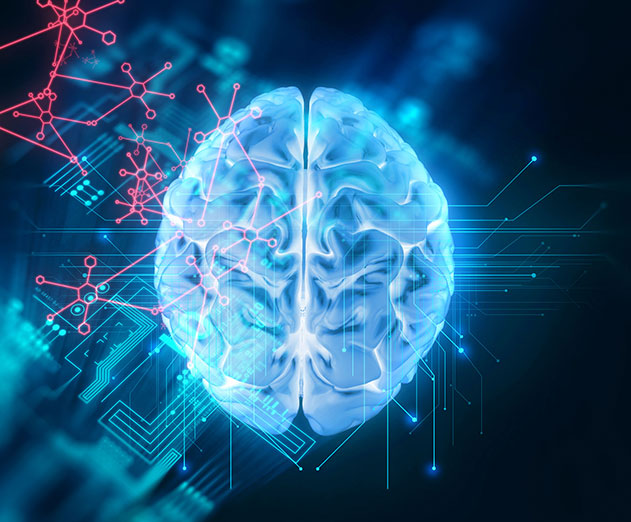 How human assisted AI may be the future
Tuesday, December 26, 2017 by Richard Harris

Self-driving (autonomous) cars, robotic hotel concierges, and Amazon's intelligent delivery drones - it's hard to minimize the potential impact that artificial intelligence (AI) and machine learning (ML) promise. Business leaders are all aflutter about AI's potential for providing game-changing impact to their industries. AI is also gaining attention for the perceived t...
---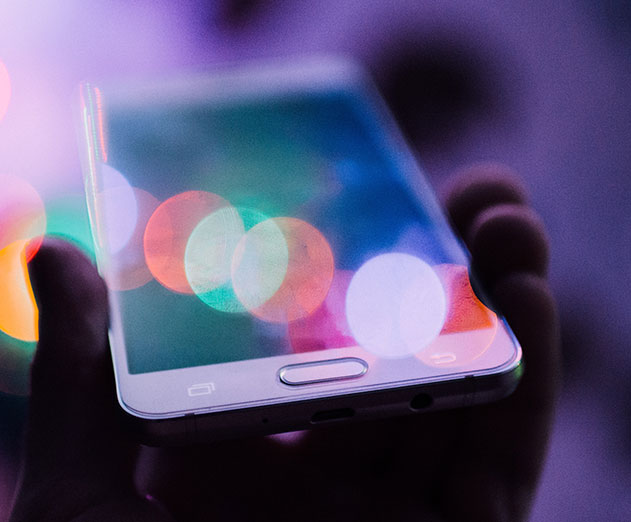 AI and machine learning make app development and marketing smarter
Wednesday, December 13, 2017 by Brian Solis

Build it and they will come. Those were the good ole days. It used to be good enough to design a great app. Add to that an engaging user experience (UX), positive feedback, a high ranking and word of mouth, and your app was ensured continued success. Nowadays however, mobile consumers are simply overwhelmed by choice. Did you know that if you add up all the apps in the ...
---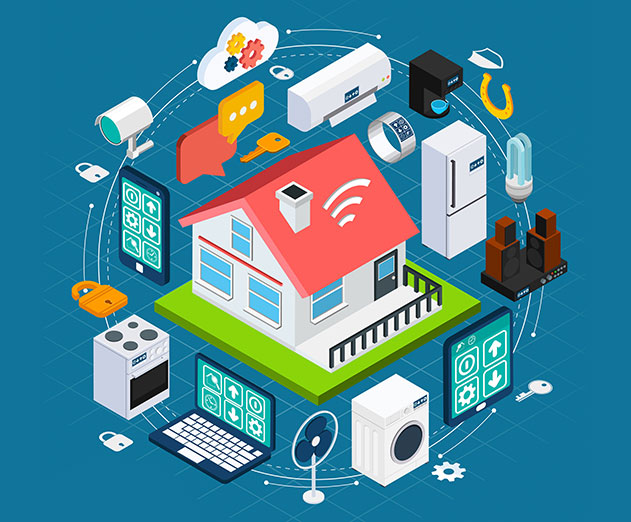 IoT security gets tighter thanks to SDC Edge
Tuesday, December 05, 2017 by Christian Hargrave

StreamSets Inc. has debuted StreamSets Data Collector Edge (SDC Edge), an end-to-end data ingestion solution for resource and connectivity constrained systems such as Internet of Things (IoT) devices and the network infrastructure and personal devices that inform cybersecurity applications.SDC Edge packs the core functionality of the widely adopted StreamSets Data Colle...
---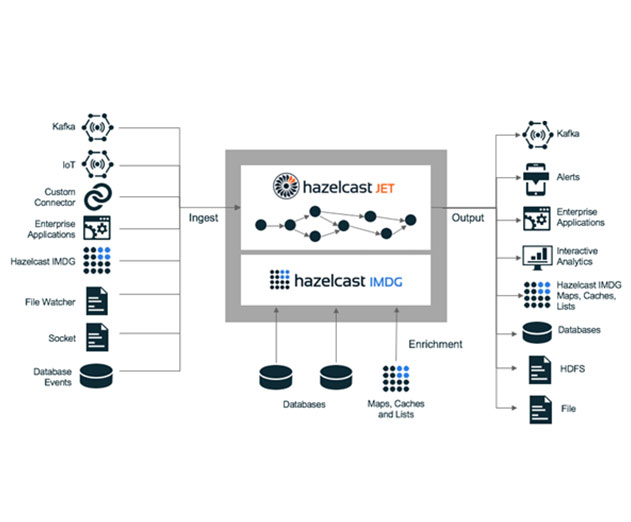 Hazelcast Jet 0.5 API unveiled to increases dev productivity
Wednesday, November 29, 2017 by Christian Hargrave

Hazelcast has announced the 0.5 release of Hazelcast Jet - an application embeddable, distributed computing platform for fast processing of big data sets. New functionality in Hazelcast Jet 0.5 includes the Pipeline API for general purpose programming of batch and stream processing, and fault tolerance using snapshotting with the integrated Hazelcast IMDG. The overall f...
---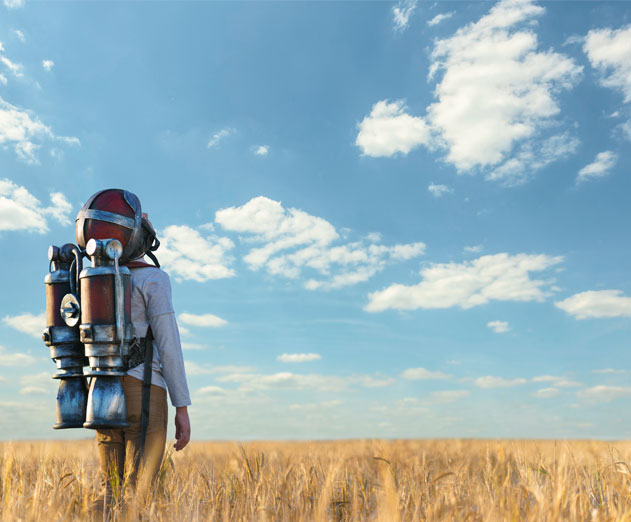 Inmarsat phone apps: Developers and satellite technology
Monday, October 30, 2017 by Richard Harris

Although you may not know it, we often use space satellites to communicate often in our daily lives. From GPS to weather predictions apps, without satellites the information that we have at our finger tips (or more specifically, our mobile phones) would be cut drastically. It follows that along with the constant innovation of mobile technology, satellite technology comp...
---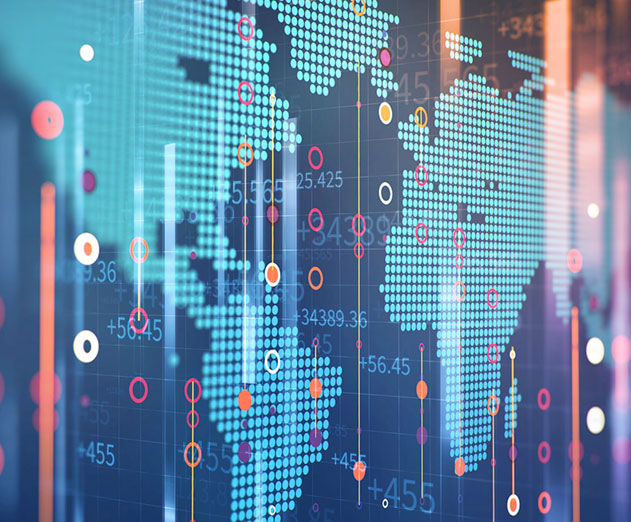 Community Data License Agreement announced by Linux Foundation
Wednesday, October 25, 2017 by Christian Hargrave

The Linux Foundation has announced the Community Data License Agreement (CDLA) family of open data agreements. In an era of expansive and often underused data, the CDLA licenses are an effort to define a licensing framework to support collaborative communities built around curating and sharing "open" data. Inspired by the collaborative software development models of ope...
---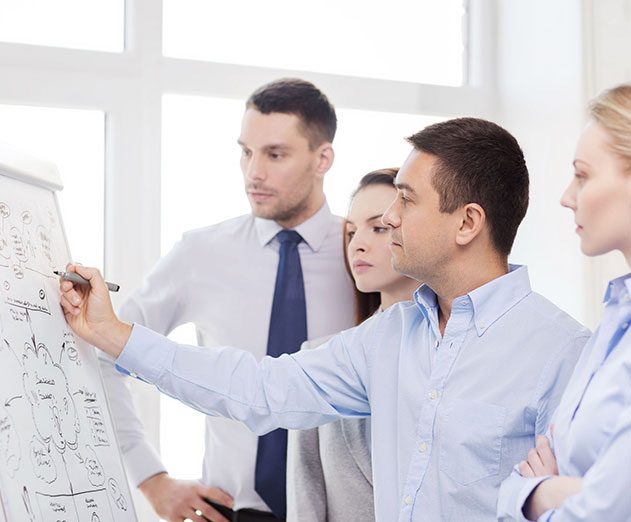 Solving the challenges of database DevOps
Monday, October 16, 2017 by Richard Harris

As companies look to the promises of DevOps to improve their applications' quality and delivery, obstacles still exist with relational databases that hinder adoption of this collaborative process. In this interview, Perry Krug, Principal Architect of Strategic Accounts at Couchbase, shares insight into why relational database management systems impede database DevOps, a...
---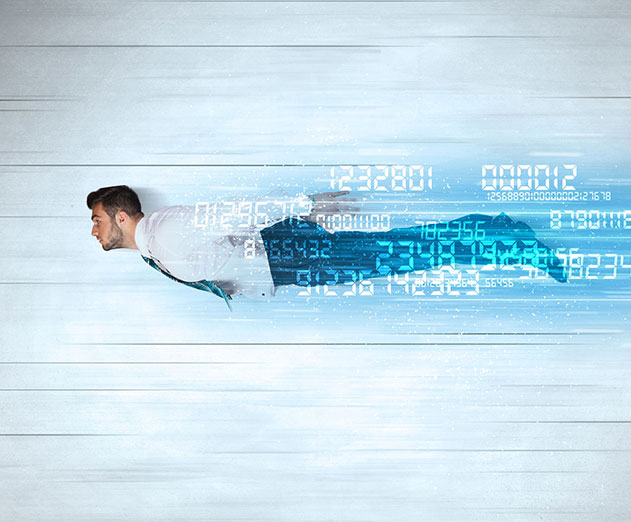 The impact of fast data on the modern application stack
Monday, October 09, 2017 by Richard Harris

Lightbend has announced its Fast Data Platform to help operationalize applications built for streaming data use cases. The new distribution aims to support how organizations design, build and run fast data applications, as new use cases like Real-Time Decisioning, Real-Time Personalization, IoT and others evolve the big data requirements from its legacy batch/Hadoop roo...
---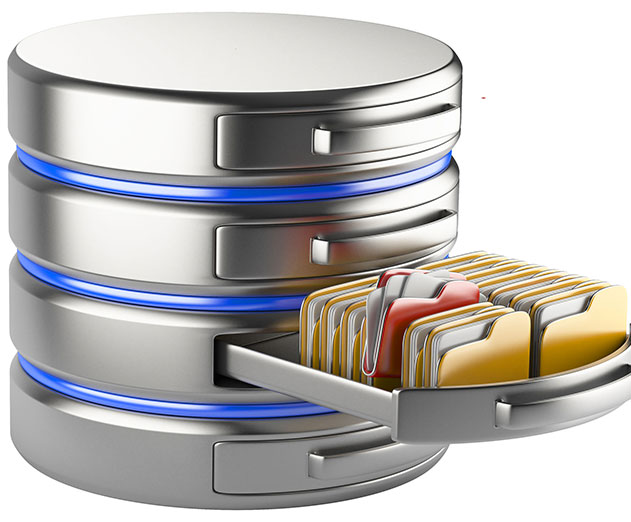 ScaleArc now supports Microsoft Azure SQL database
Wednesday, September 27, 2017 by Christian Hargrave

ScaleArc has announced that it has integrated its ScaleArc for SQL Server software with Microsoft Azure SQL Database. Customers of Microsoft Azure Database-as-a-Service (DBaaS) software can now benefit from the seamless scale out, faster application performance, and high availability features of the ScaleArc software. With this enhancement, customers can now take advant...
---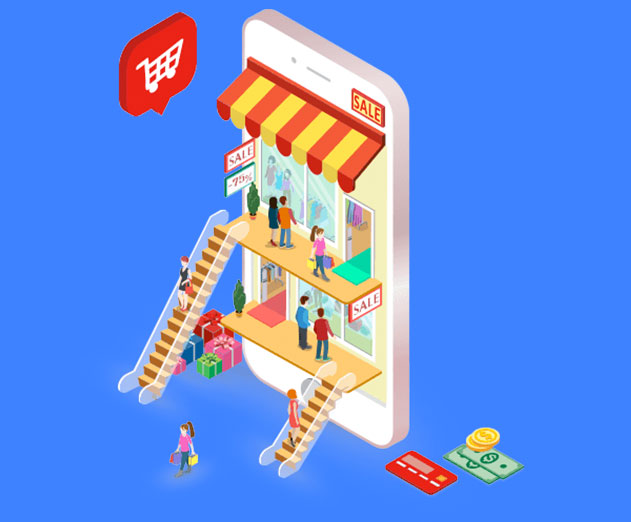 DeviceID reset fraud is now top ad fraud method
Wednesday, September 27, 2017 by Richard Harris

AppsFlyer has introduced the general availability of a holistic, integrated solution - Protect360 - that helps immunize advertisers against the cost and loss of mobile install fraud. In beta testing with select clients, Protect360 revealed DeviceID Reset Fraud was more widespread than previously known, and will cost advertisers an estimated $1.1-$1.3 billion in 2017 whi...
---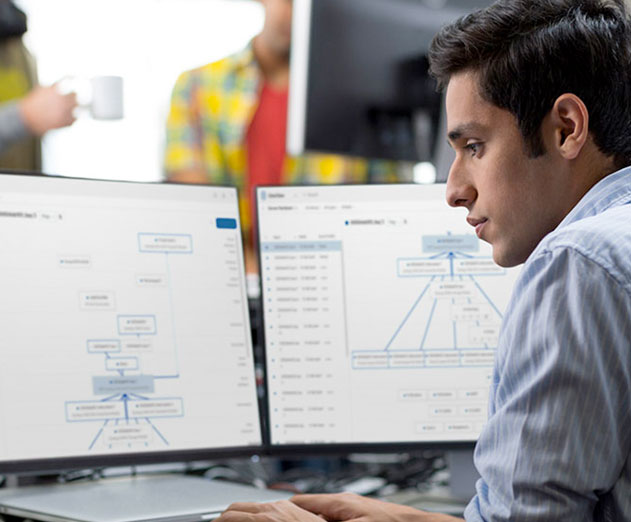 In-database machine learning coming in Vertica 9
Thursday, September 21, 2017 by Richard Harris

Micro Focus has announced a major release of its Vertica Analytics Platform. Vertica 9 introduces an extended list of in-database Machine Learning capabilities - including new algorithms, model replication, data preparation functions, and continuous end-to-end workflow - to simplify the production and deployment of machine learning models. In addition, Vertica 9 will be...
---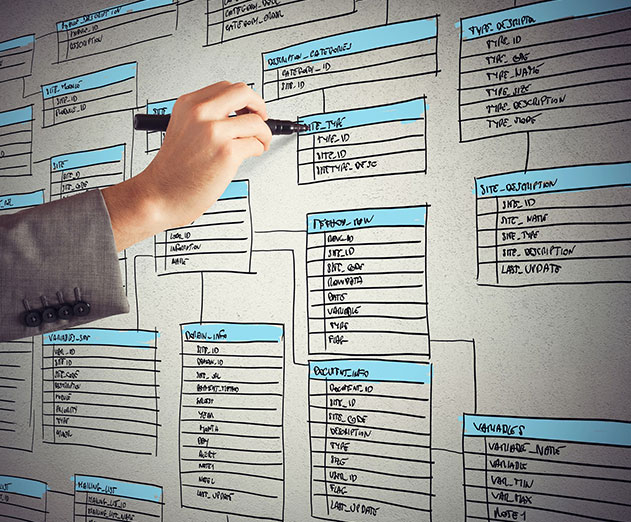 TigerGraph nabs $31M in Series A funding
Tuesday, September 19, 2017 by Richard Harris

TigerGraph has made announcements including its emergence from stealth, securing of $31M in Series A funding, general availability of TigerGraph, and availability of both its Cloud Service and GraphStudio. Their Native Parallel Graph Technology (NPG) powers real-time deep link analytics for enterprises with complex and colossal amounts of data. Formerly known as GraphSQ...
---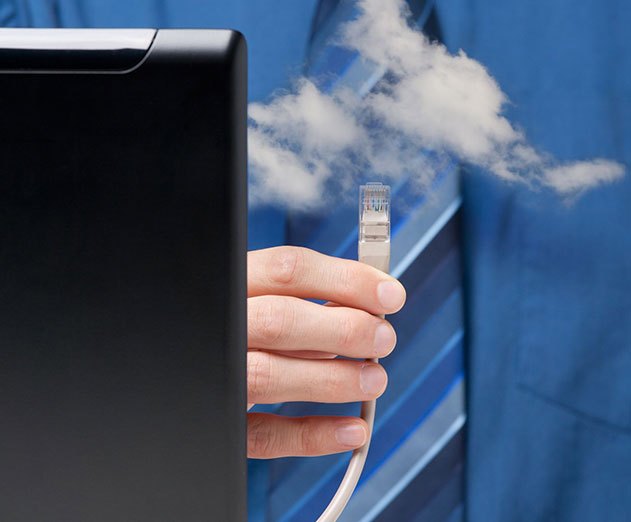 SaaS adoption is increasing
Tuesday, September 19, 2017 by Richard Harris

Progress has announced findings from its 2017 Data Connectivity Outlook Survey. Progress surveyed 1,200 business and IT professionals in various roles, representing a range of industries across the globe, to capture their views on the impact of the changing landscape of disruptive data sources.Key Findings:- SaaS adoption has increased from 62% to 79% in the last year a...
---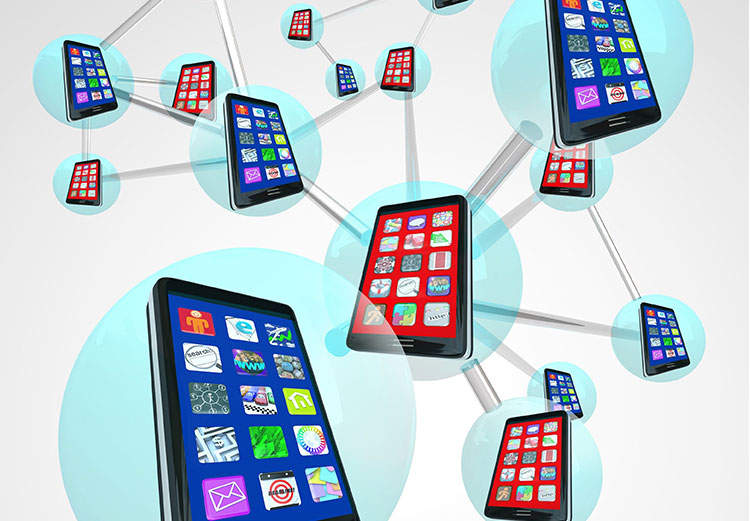 Build a mobile API ecosystem that is high performing and reliable
Saturday, September 02, 2017 by Shlomi Gian

Application Program Interfaces (API's) represent an effective way to build and manage mobile services. By using API's - a set of routines, protocols and tools for building software applications - application developers no longer have to buy technology software or hardware. Instead, they can simply plug into a growing open ecosystem of API-driven services. It is simple t...
---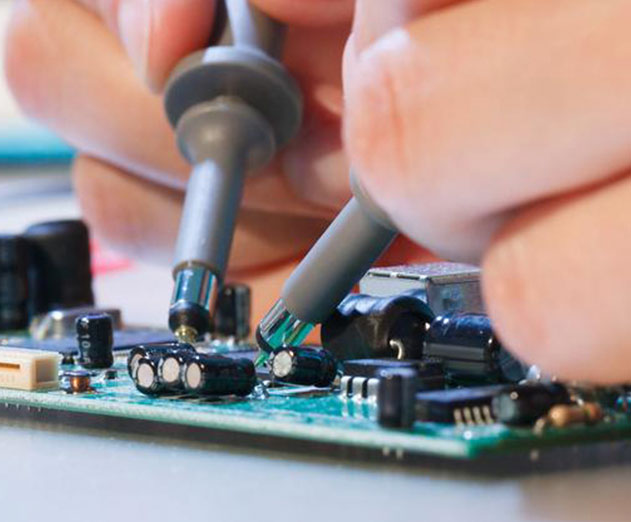 Zinnov names Aricent a leader in IoT
Friday, August 18, 2017 by Michael Haynes

Aricent, a global design and engineering company, has announced that for the second year running, the company has been recognized among the leading players in the IoT market by Zinnov. The Zinnov Zones 2017 IoT Technology Services report classed Aricent in the leadership zone in five major industry categories that underline the company's rich heritage in innovation and ...
---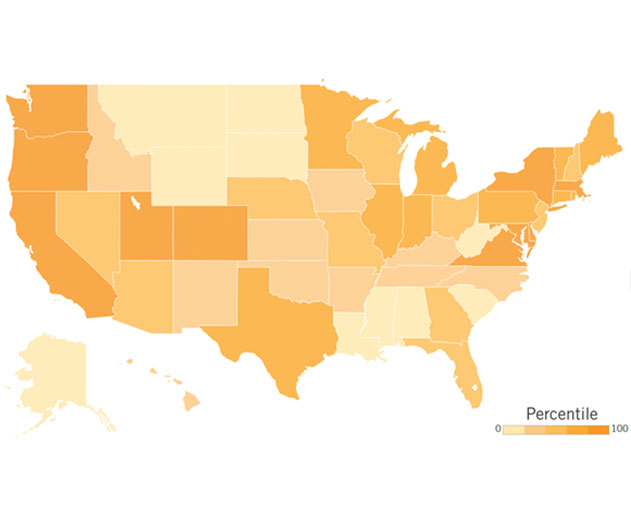 Missouri ranks 27th in key measures of strength in data-driven economy
Wednesday, August 02, 2017 by Richard Harris

As data scientists and civic and business leaders across the country marshal the power of data and analytics to grow the economy and address societal challenges, Missouri ranks 27th in how well-prepared it is for success in this new data-driven environment, according to a new analysis by the Center for Data Innovation.The Center, a data-policy think tank affiliated with...
---
A discussion with Oracle on chatbots
Wednesday, August 02, 2017 by Richard Harris

With recent advancements in machine learning and the convergence of compute power and big data bringing artificial intelligence into the mainstream, intelligent bots will transform every facet of every industry and dramatically improve the customer experience. We recently had a discussion with Mr. Suhas Uliyar from Oracle to chat about how Oracle is using this transform...
---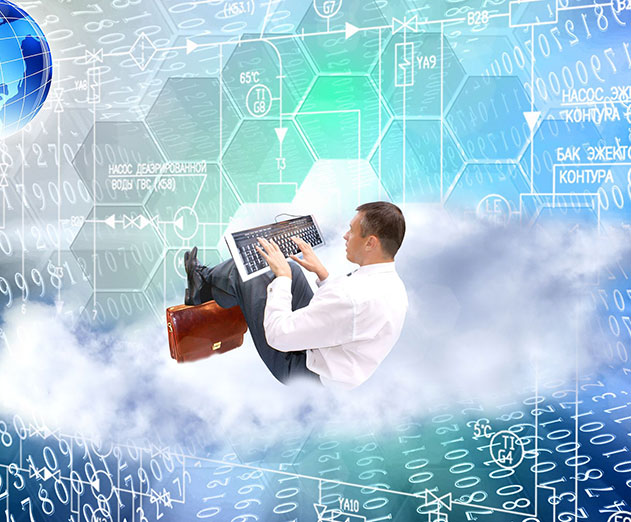 On the origin of applications: From monolith to microservices
Monday, July 31, 2017 by Pat Bakey

Computing and biology are often seen as existing on two separate planes: computing relies on order of operations and algorithms, while biology functions on organ systems and bodily processes (although, bio-computing is closing this gap). As different as they may seem, they hold a striking similarity in that they are both governed by natural selection - or in the case of...
---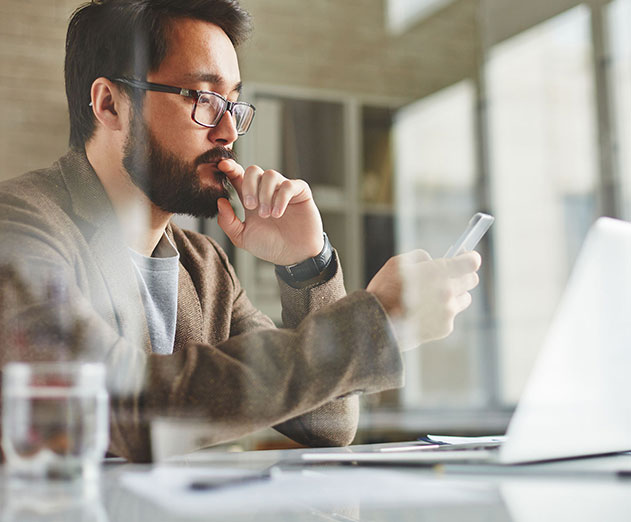 Actiance announces ISV Developer Program
Monday, July 24, 2017 by Richard Harris

Actiance has announced its ISV Developer Program. The new partner program will expand Actiance's compliance and archiving platform, providing customers with more powerful solutions to help them stay compliant with regulatory mandates set by FINRA, SEC, IIROC, FCA, GDPR, and MiFID II, and others, as well as gain valuable insights from the communications data they collect...
---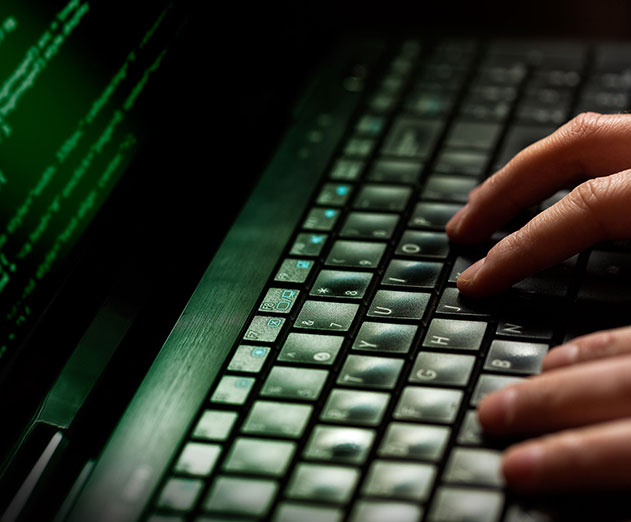 5,000 developers and professionals responded in Skill Up 2017
Wednesday, July 19, 2017 by Richard Harris

Nearly 5,000 developers and tech professionals across the world responded to Packt's third annual Skill Up survey to share their thoughts on the latest tech tools and trends, and how they work and learn. Skill Up 2017 also investigated wider questions about the tech industry - from its status and value in organizations and industry, through to urgent issues around diver...
---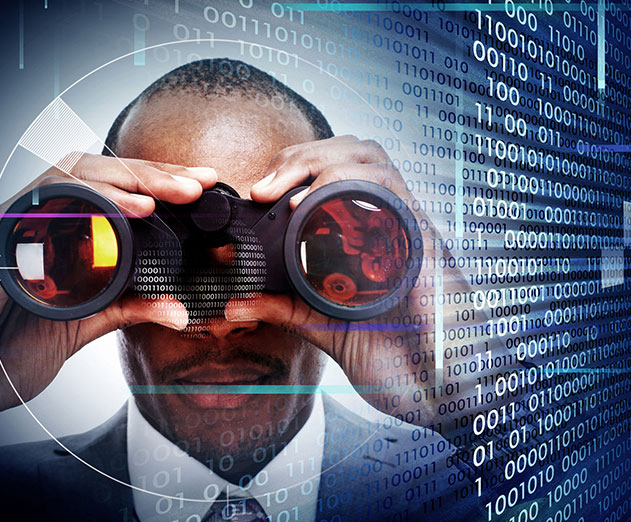 Metadata can be deadly in cyber exploitation
Tuesday, July 18, 2017 by Christian Hargrave

When someone says "There's no cause for concern, it's only metadata" you can send them this:Metadata, or "data about data," is collected and recorded to describe data, identify trends, administer algorithmic solutions, and model potential scenarios. When one understands how to make sense of seemingly random metadata or how to pair the data with other exfiltrated data po...
---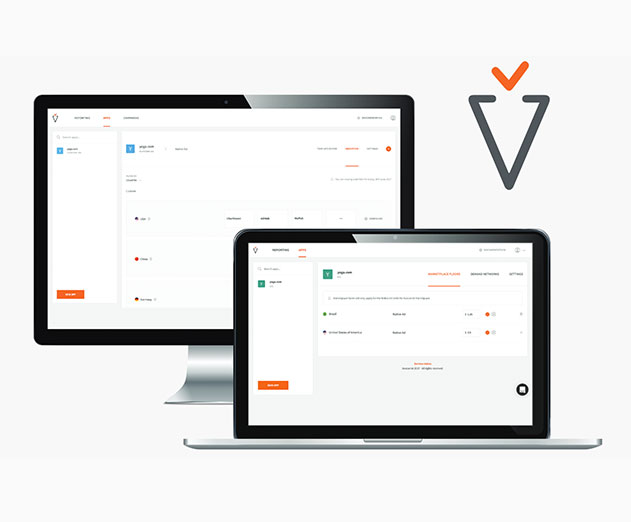 Avocarrot Unified SSP for mobile is launched from Glispa
Monday, July 17, 2017 by Richard Harris

Following the announcement of its fourth strategic acquisition, Glispa Global Group, a mobile ad tech company, unveils its newest product offering, Avocarrot, the full-service monetization platform which serves all types of mobile in-app advertising, both programmatic and performance-based. The new platform offers full transparency, control, and ease of use to boost and...
---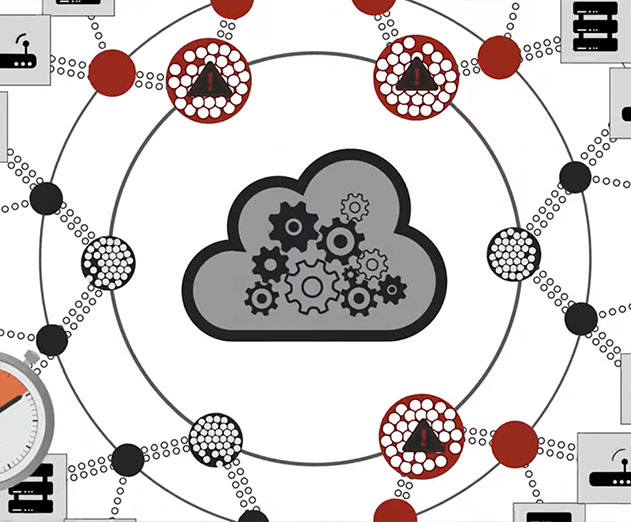 IIoT gets Lightning ML from FogHorn Systems
Monday, July 17, 2017 by Richard Harris

FogHorn Systems has announced the availability of Lightning ML, the newest version of its edge intelligence software platform for the Industrial Internet of Things (IIoT). Lightning ML is an IIoT software platform with integrated machine learning capabilities and universal compatibility across all major IIoT edge systems.Accenture predicts that IIoT can add $14.2 trilli...
---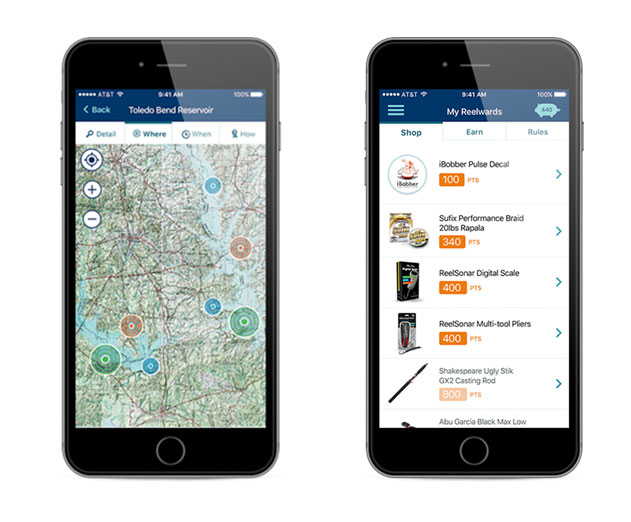 NetFish app guides you to catch more fish
Thursday, June 22, 2017 by Christian Hargrave

Many people spend more time planning a fishing trip than actually fishing. All that is changed with the launch of ReelSonars new free mobile app - NetFish. Whether you're new to fishing or a seasoned angler, NetFish will guide you on when, where, and what fish to catch. And as weather and water temperatures continually change, the app predicts where and when fish are bi...
---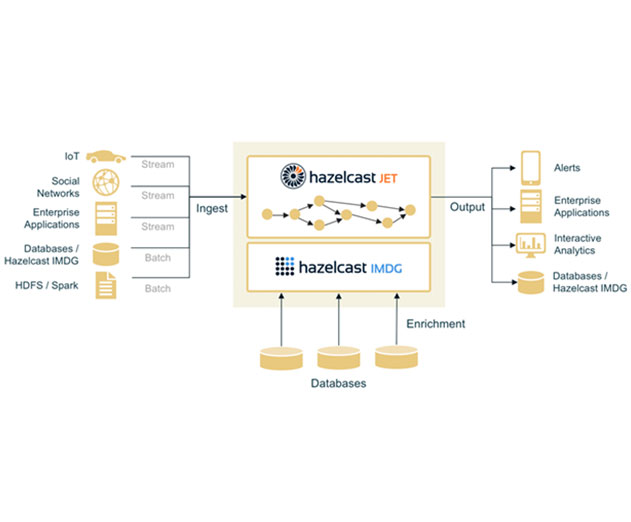 Hazelcast updates its Jet distributed processing engine
Wednesday, June 14, 2017 by Michael Haynes

Hazelcast, an open source in-memory data grid (IMDG), has announced the 0.4 release of Hazelcast Jet - an application-embeddable, distributed processing engine for big data stream and batch. Major new functionality in Jet 0.4 includes event-time processing with tumbling, sliding and session windowing. Using these new capabilities, users benefit from a feature-rich strea...
---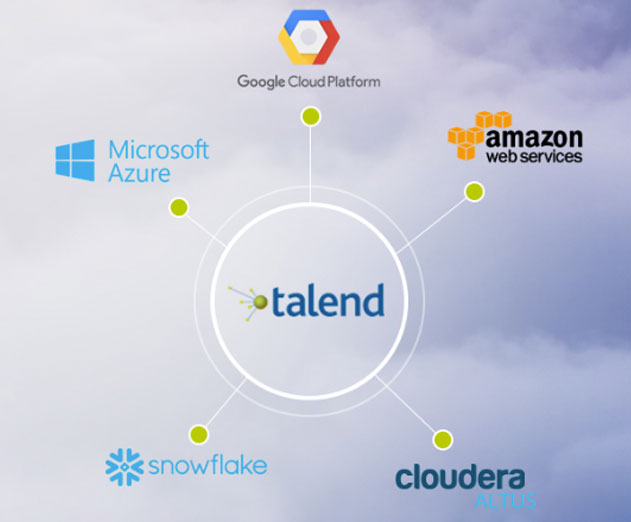 New Talend Summer 2017 update boasts new offerings
Tuesday, June 13, 2017 by Richard Harris

Talend, a cloud and big data integration solutions provider, unveiled a new version of its Data Fabric platform that is optimized to manage cloud and multi-cloud enterprise IT environments. Talend Summer '17 helps manage information across many popular cloud platforms, enabling customers to integrate, cleanse and analyze data to gain a competitive edge.As businesses con...
---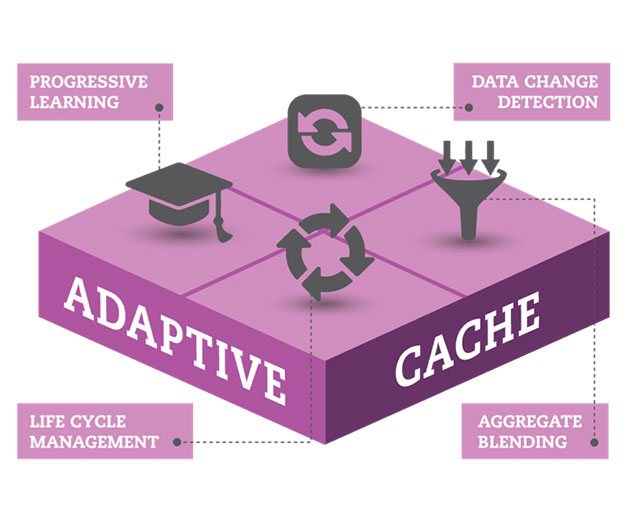 AtScale unveils their new 5.5 platform update
Wednesday, June 07, 2017 by Richard Harris

The adoption of the data lake over the past few years has proven that enterprises want a way to store vast amounts of raw data in its native format until needed for consumption. New database platforms like Hadoop or Google BigQuery have provided affordable solutions to let enterprises store data. However, when this data is not put to use, Data Lakes became Data Swamps. ...
---
Enterprise threat dubbed HospitalGown infests thousands of apps
Tuesday, June 06, 2017 by Richard Harris

Appthority, an enterprise mobile threat protection company, published research on a newly discovered backend data exposure vulnerability, dubbed HospitalGown, that highlights the connection between mobile apps and insecure backend databases containing enterprise data. Appthority documented more than 1,000 apps with this vulnerability, and researched in detail 39 applica...
---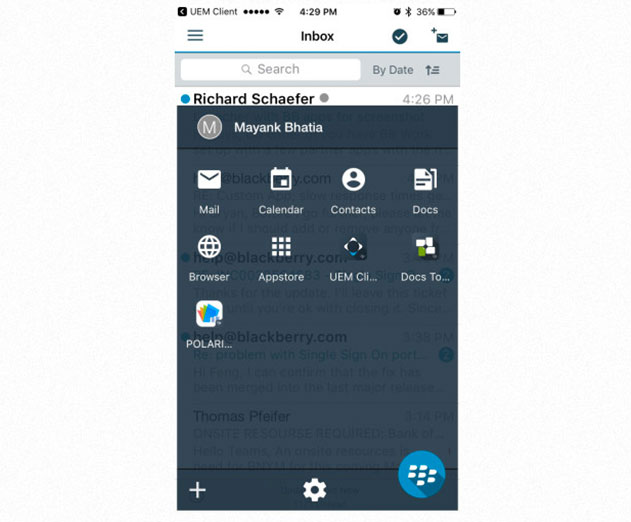 The BlackBerry Dynamics Launcher makes enterprise mobility relevant
Monday, June 05, 2017 by Richard Harris

Appdome, a cloud hub for mobile app integration, has announced the expansion of its automated service for BlackBerry Dynamics to include the BlackBerry Dynamics Launcher. The launcher offers a secure mobile desktop as an overlay to mobile apps, making business apps and tasks easily accessible and actionable in one place. Appdome now allows enterprise users - developers ...
---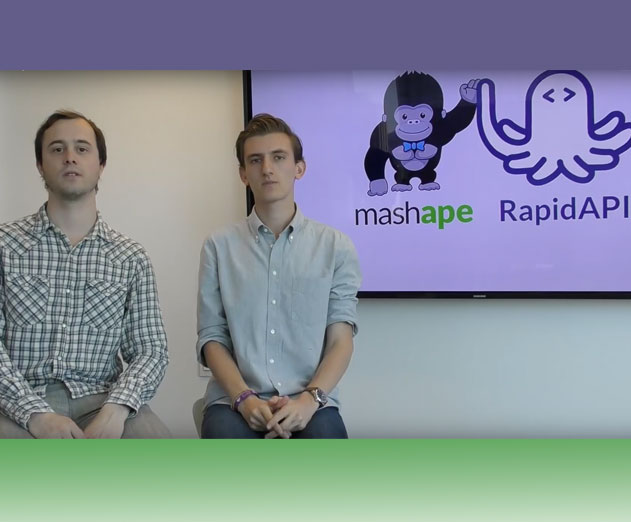 RapidAPI acquired the Mashape Marketplace
Wednesday, May 31, 2017 by Richard Harris

RapidAPI announced that it has acquired the Mashape Marketplace, giving developers access to a massive new inventory of APIs, becoming the world's largest API marketplace.The API economy is growing rapidly - expected to be a $2.2 trillion market by 2018, according to Ovum Research. APIs are playing a vital role in the development and operations of modern apps, with anyt...
---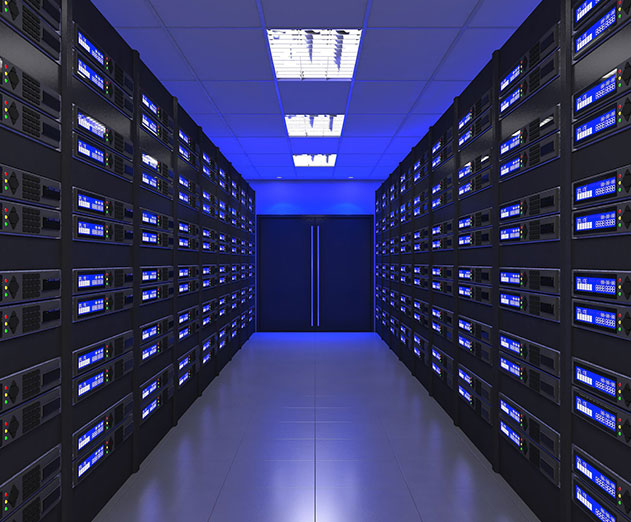 IBM POWER and Nutanix Software bringing new workloads to hyperconverged deployments
Wednesday, May 17, 2017 by Michael Haynes

In the technology landscape, processing real-time information is necessary but not sufficient. Being able to react in real-time used to give enterprises a competitive advantage, but this approach no longer guarantees happy customers. The value has now migrated to the ability to rapidly gather large amounts of data, quickly crunch and predict what's likely to happen next...
---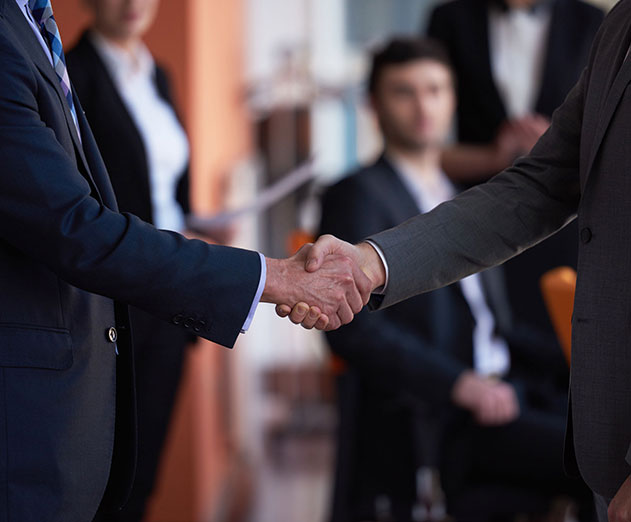 Accellion and PacketZoom form a development partnership
Tuesday, May 16, 2017 by Christian Hargrave

As enterprise content continues to increase in size, spurred in part by the emergence of richer content types including high resolution images and video, a growing mobile workforce will place demands on file sharing applications to deliver content quickly. Documents, spreadsheets, presentations, images, videos and other file formats can range from several megabytes to g...
---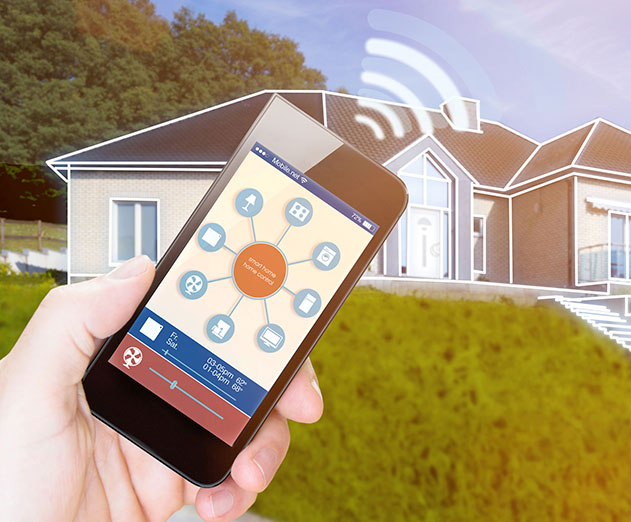 The smart home effect on IIoT facilities
Wednesday, May 10, 2017 by Saar Yoskovitz

The backbone of many science fiction plots just a few short years ago - smart machines, homes and cities - are now all around us thanks to the Internet of Things (IoT). Fitbits track and analyze physical attributes from stairs climbed to quality of sleep. By simply saying "Alexa," Amazon Echo can deliver you with today's weather forecast or play your favorite music as y...
---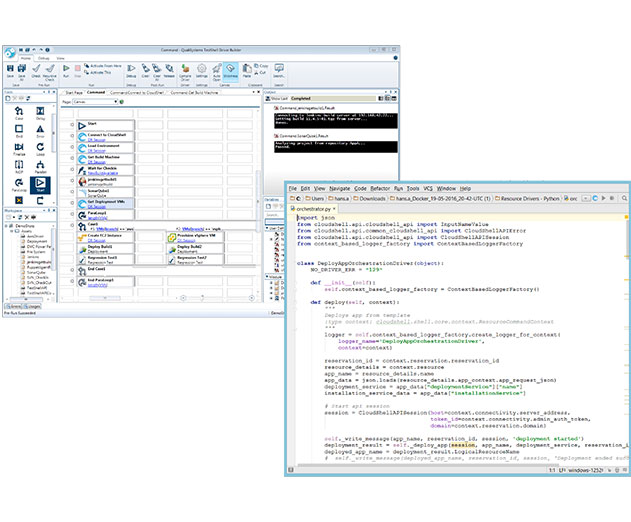 Quali's CloudShell version 8 is now generally availability
Friday, April 28, 2017 by Christian Hargrave

OpenStack adoption in enterprises is becoming increasingly embraced as revenues grow at 35% CAGR, according to 451 Research. Adoption of OpenStack is increasing among organizations with over 1,000 employees both with on-premise and hosted OpenStack deployments. The 451 Research team predicts a growing number of use-cases across enterprise and service provider deployment...
---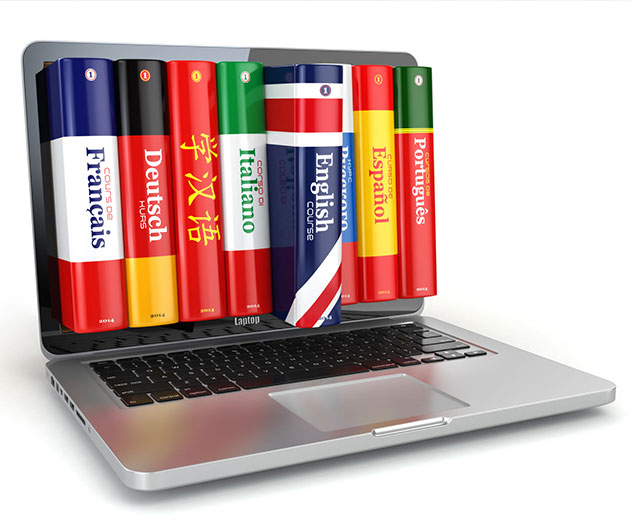 Language translation app by Reverso hits 6.0
Monday, April 24, 2017 by Christian Hargrave

Reverso, a developer of translation tools and solutions, has unveiled Reverso Context 6.0 - the latest version of their mobile translation and language learning app with a number of improvements to help its five million users discover new words and phrases in context. Their platform specializes in tapping the power of Big Data and AI to help users better understand word...
---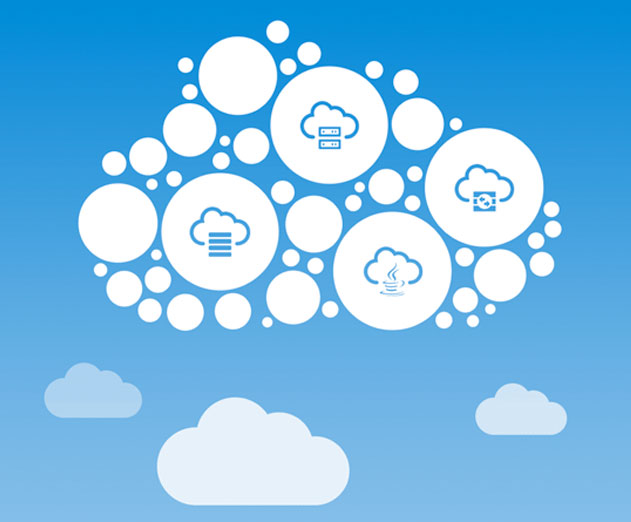 Oracle brings database and tools to Docker store
Friday, April 21, 2017 by Christian Hargrave

Oracle announce that it is collaborating with Docker to release its flagship databases, middleware and developer tools into the Docker Store marketplace via the Docker Certification Program. Together, Oracle and Docker want to enable developers to quickly build cloud-native applications using Docker Enterprise Edition as their container platform. The Docker Certificatio...
---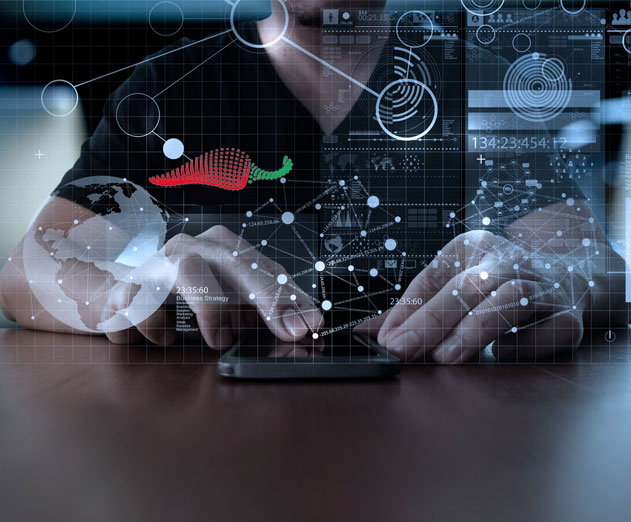 DevOps for Big Data with Pepperdata
Wednesday, April 19, 2017 by Richard Harris

Despite huge investments in big data applications, there's still a bottleneck as developers and operators try to find effective and efficient ways to adjust and correct their big data applications' code. As a result, companies deploying applications suffer from decreased developer productivity and cluster efficiency - a critical flaw to keep up with today's big data inf...
---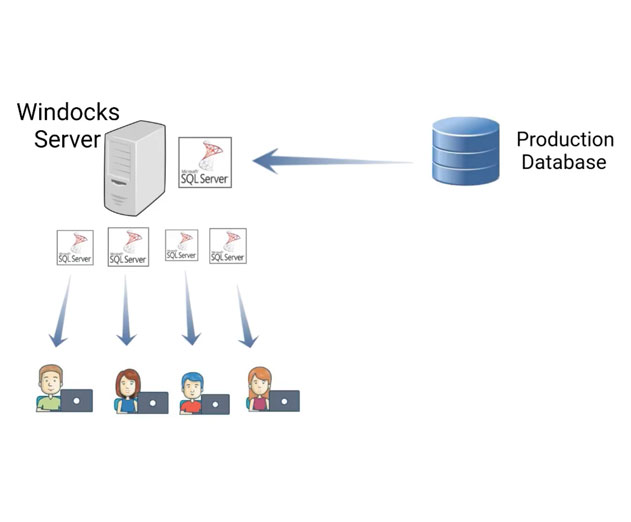 Windocks delivers Docker implementation and database cloning
Monday, April 17, 2017 by Michael Haynes

Windocks 2.0 Beta has now been released, featuring SQL Server containers with integrated database cloning and Web console. The company also announced a partnering program to enable third party clone integration with SQL Server containers."SQL Server DBAs and developers are asking for simpler, affordable, container-native database cloning. Current solutions involve too m...
---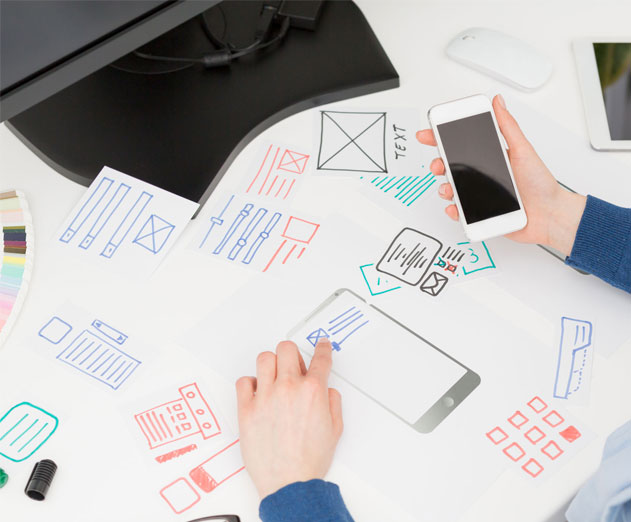 The contextual UX and why it matters
Tuesday, April 04, 2017 by Richard Harris

Editors note: Guest submission by Holger Fritzinger, Vice President, Head of Solution Management Mobile Apps & Platform at SAP AGIn a report from Forrester Research, Maximizing the Impact of Digital Transformation, the analyst firm shares that 82 percent of respondents believe mobile is the face of digital transformation. Enterprises look at mobile as an integral pa...
---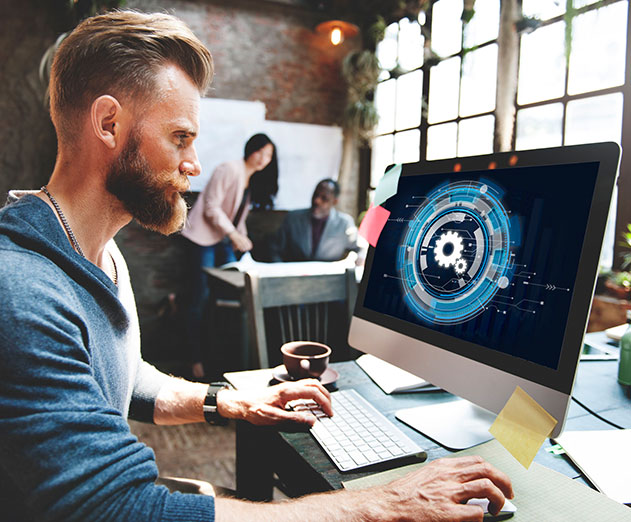 Lets talk about IT automation
Monday, April 03, 2017 by Richard Harris

IT departments are often faced with similar challenges: stagnant budgets and a lack of qualified applicants. Unfortunately, despite the lack of resources, IT continues to face increased pressure to push out new applications faster and make changes to existing systems quicker to stay competitive. IT automation helps companies coordinate and consolidate IT operation...
---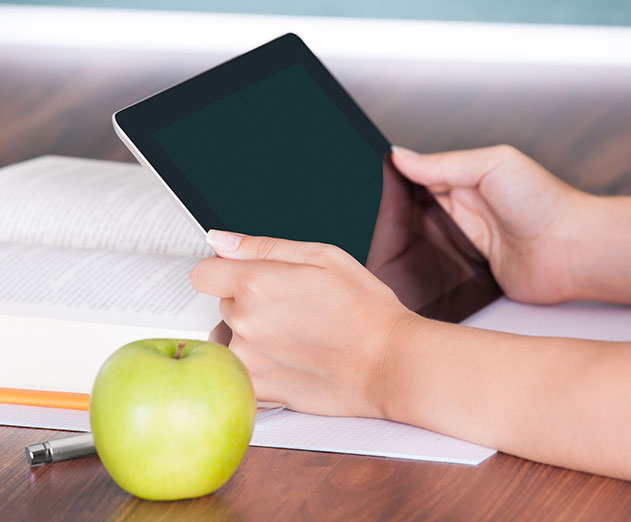 Get a free intro to Apache Hadoop course
Friday, March 31, 2017 by Richard Harris

The Linux Foundation, the nonprofit advancing professional open source management for mass collaboration, today announced its newest massive open online course (MOOC) is available for registration. The course, LFS103x - Introduction to Apache Hadoop, is offered through edX, the nonprofit online learning platform launched in 2012 by Harvard University and Massachusetts I...
---
Driver only operated and driverless trains
Friday, March 24, 2017 by Greig Duncan

The global rail industry has gone through a number of positive changes in technology and safety since 1967 when London Underground's Victoria line was the first line operated with Automatic Train Operation.Despite automation and technology being tried and tested for the last 30 years then, the issue of Driver Only Operated (DOO) - also known as One Man Operation (OMO) t...
---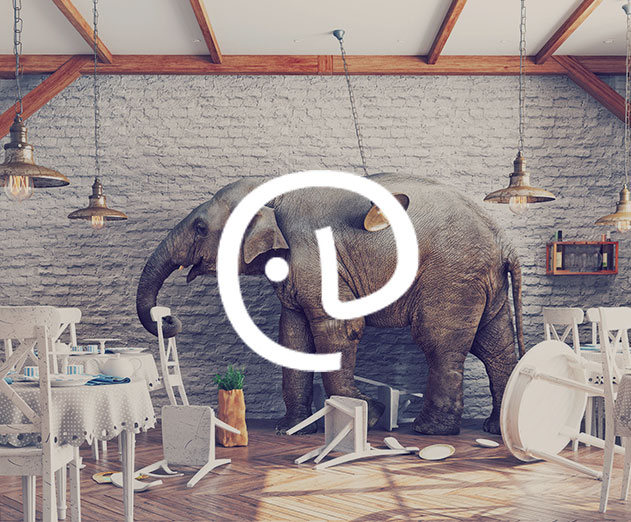 AtScale 5.0 brings order to the big data chaos
Wednesday, March 15, 2017 by Christian Hargrave

AtScale announced the general availability of AtScale 5.0. Supported by a newly granted patent on the platform's ability to run its powerful calculation engine against any BI visualization tool, AtScale 5.0 brings order to the big data chaos.AtScale 5.0 packs new features including a scalable dimensional calculation engine, a machine learning performance optimizer, a un...
---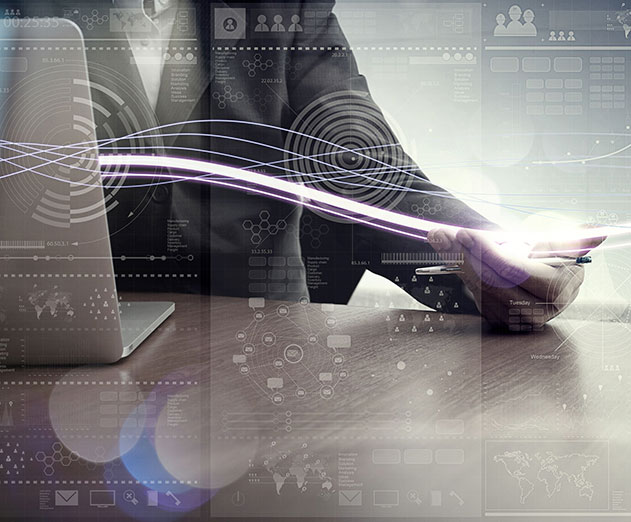 A progress report on big data initiatives
Tuesday, March 14, 2017 by Christian Hargrave

Qubole, the big data-as-a-service company, has released the results of its State of DataOps report, a survey of IT and data professionals on the progress of their big data initiatives. The survey revealed a clear reality gap: while data teams have high confidence they can enable self-service insights to meet growing demands across the enterprise, few have delivered on t...
---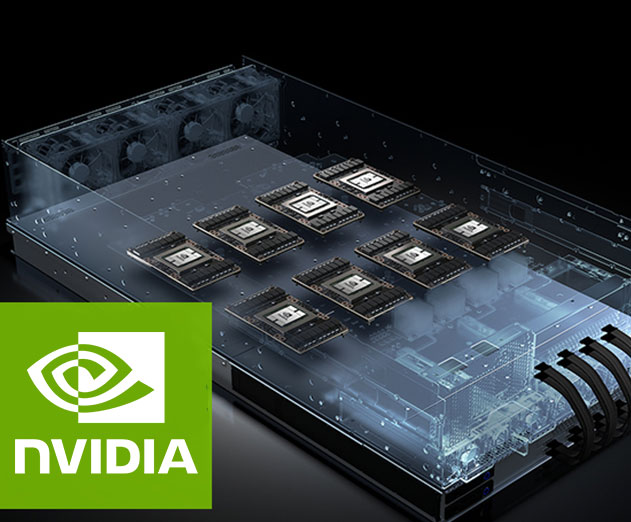 NVIDIA releases GPU accelerator to improve AI
Friday, March 10, 2017 by Richard Harris

As innovation progresses, more and more processing is being offloaded to the cloud to do the heavy lifting. But how much cloud usage is too much for cloud providers to handle efficiently? That is the answer that many companies hope never to have to answer as they ramp up their cloud usage exponentially. That's where NVIDIA and Microsoft look to make big changes in the w...
---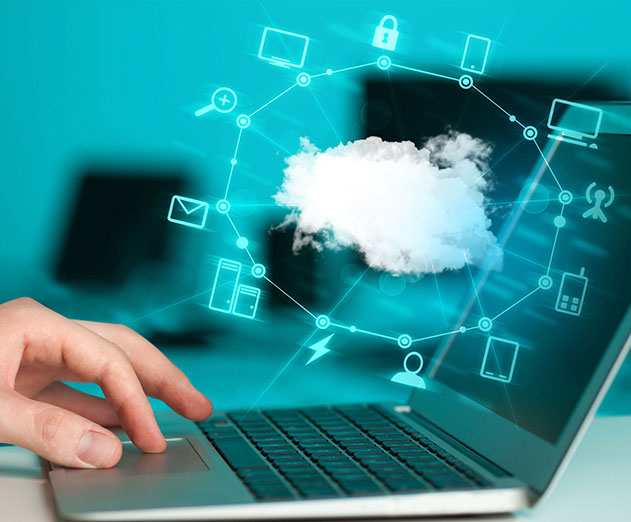 Oracle chats about the new data integrator cloud service
Tuesday, February 21, 2017 by Richard Harris

On February 13, Oracle unveiled Oracle Data Integrator Cloud Service, Oracle's new data integration cloud service aimed at simplifying and accelerating cross-enterprise data integration to support real-time analytics and help organizations drive better business decisions. With the increasing need for the enterprise to be effective and agile, organizations need seamless ...
---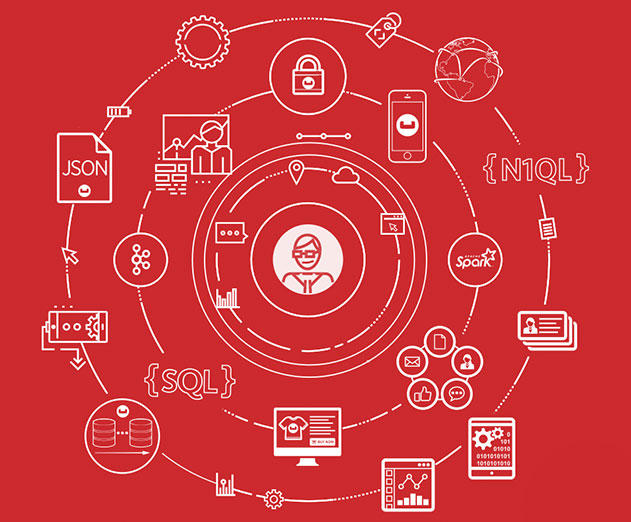 NoSQL provider Couchbase releases a new data platform
Friday, February 17, 2017 by Richard Harris

Couchbase, Inc. announced a new release of their data platform that powers web, mobile and IoT (Internet of Things) applications for digital businesses. The enhanced product suite now provides easier global application deployments, advanced security capabilities and greater development flexibility, and includes Server 4.6, Sync Gateway 1.4, Kafka Connector 3.0 and Spark...
---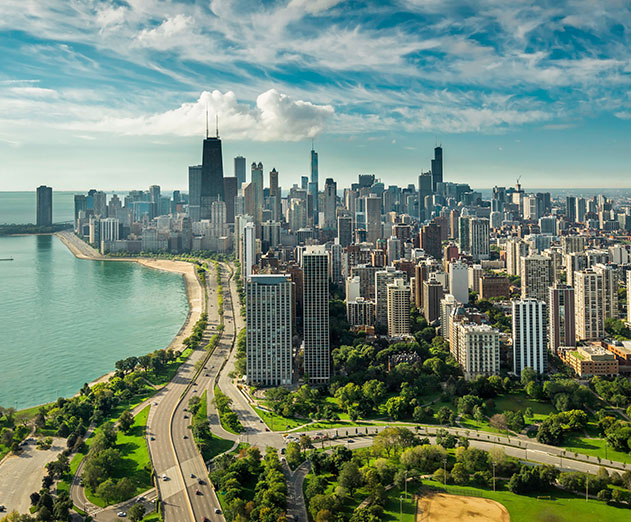 Ogury opens offices in LA and Chicago
Friday, February 17, 2017 by Christian Hargrave

Ogury entered the US market in December 2016 with the launch of its sixth global office in New York, NY. The mobile data specialist's co-founder and CEO USA, Thomas Pasquet, relocated to the city to lead a recruitment drive of top talent to support the company's rapid growth.Integrated within thousands of apps, Ogury's proprietary data collection technology allows it to...
---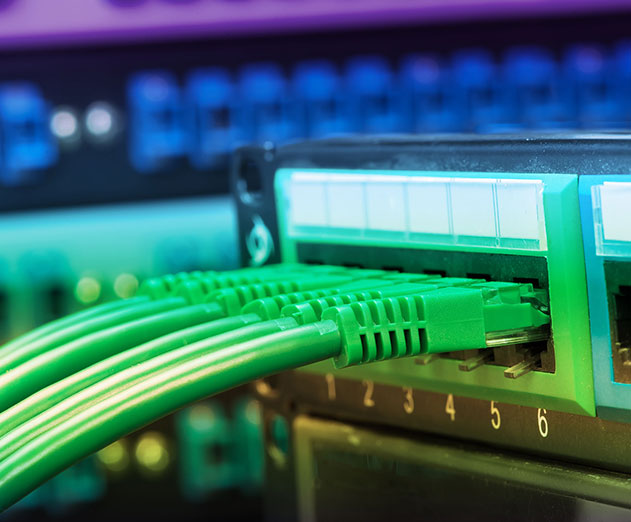 Data science benefits in the enterprise are being ignored
Thursday, February 16, 2017 by Richard Harris

New research announced by Continuum Analytics, the creator and driving force behind Anaconda, an Open Data Science platform powered by Python, finds that 96 percent of data science and analytics decision makers agree that data science is critical to the success of their business, yet a whopping 22 percent are failing to make full use of the data available. These finding...
---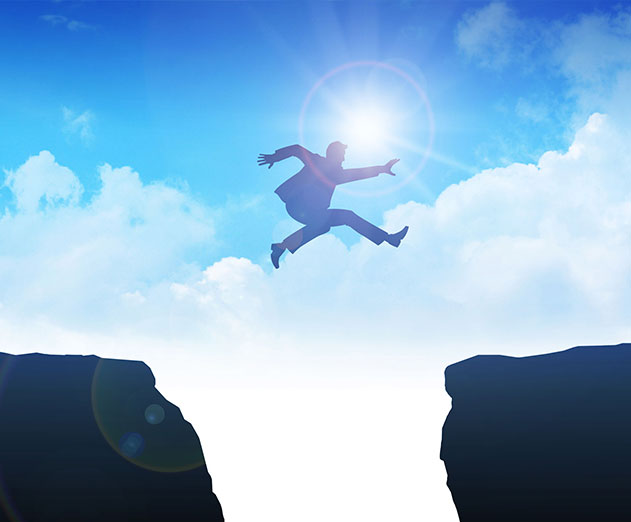 The IT delivery gap is slowing business
Thursday, February 16, 2017 by Michael Haynes

MuleSoft has announced the findings of its 2017 Connectivity Benchmark Report on digital transformation initiatives and the business impact of APIs.Based on a survey of 951 IT decision makers (ITDMs) globally, the report reveals a growing IT delivery gap that is slowing down the majority of the businesses surveyed and directly putting revenue at risk. With a convergence...
---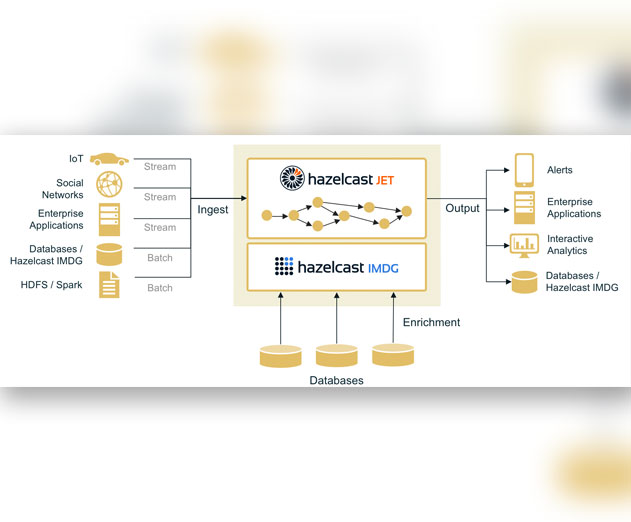 New distributed processing engine for big data streams lands
Wednesday, February 08, 2017 by Michael Haynes

Hazelcast, an open source in-memory data grid (IMDG), has launched Hazelcast Jet - a distributed processing engine for big data streams. With Hazelcast's IMDG providing storage functionality, Hazelcast Jet is a new Apache 2 licensed open source project that performs parallel execution to enable data-intensive applications to operate in near real-time. Using directed acy...
---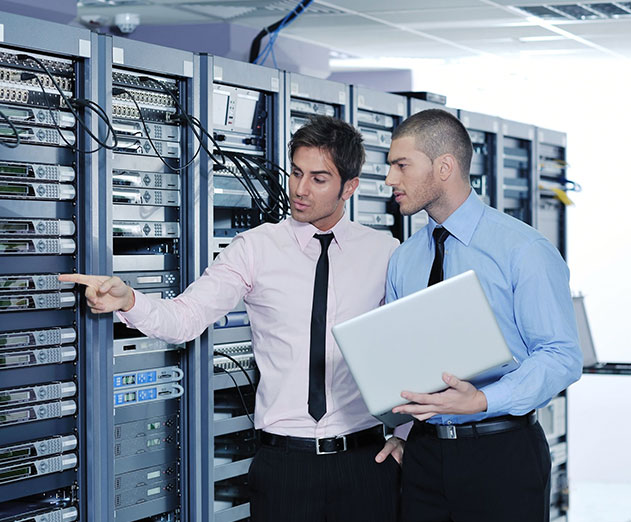 HPE signs OEM deal with Mesosphere to help modernize data-centers
Wednesday, February 08, 2017 by Richard Harris

Hewlett Packard Enterprise (HPE) has announced that it has signed an original equipment manufacturing (OEM) and reseller agreement with Mesosphere to help customers transform and modernize their data centers with hybrid IT solutions that span traditional infrastructure, private, public and managed cloud services.As part of this OEM and reseller agreement, HPE will be a ...
---
Security Intelligence Platform from Exabeam launched
Thursday, February 02, 2017 by Michael Haynes

Exabeam has announced its new Security Intelligence Platform, designed to decrease the risk of cyber threats for organizations of any size.Recent data breaches continue to demonstrate that security management is broken; attacks using stolen or misused passwords keep rising, and companies cannot detect or respond to them effectively. Breaches now have national and intern...
---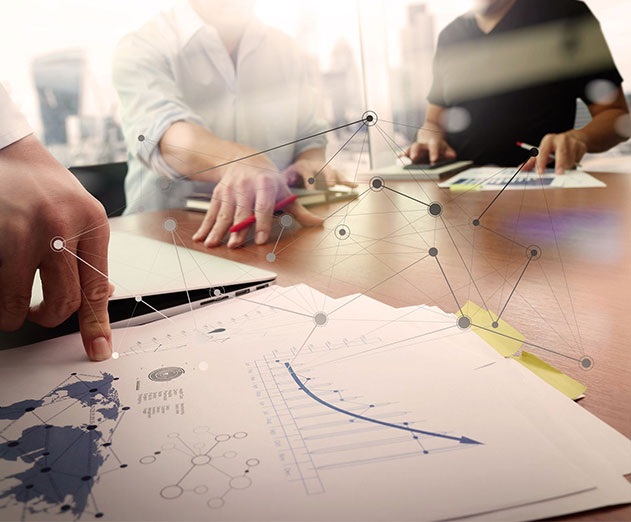 MapR Connector for Teradata released
Wednesday, February 01, 2017 by Richard Harris

MapR Technologies, Inc., a Converged Data Platform, has announced availability of a new MapR Connector for Teradata, an analytics solutions company. This provides high speed, parallel connections from Teradata to the MapR Converged Data Platform, improving bulk data transfers, and enabling scalable agile analytics across the ecosystem. The new connector is also certifie...
---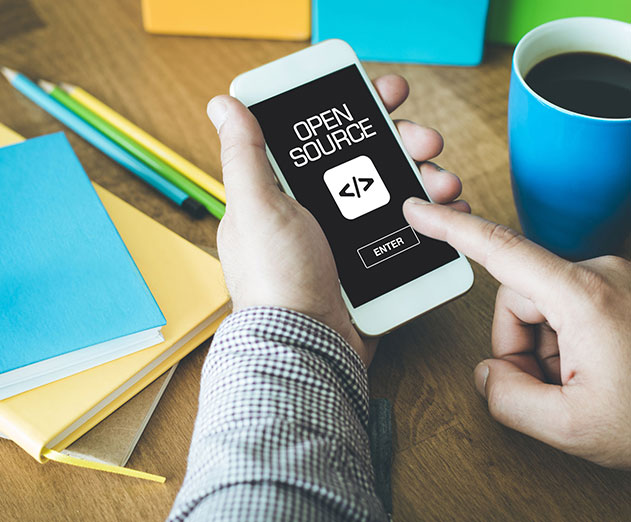 The Linux Foundation welcomes Hitachi as a platinum member
Thursday, January 26, 2017 by Michael Haynes

The Linux Foundation has announced that Hitachi, Ltd. has become a Platinum member of the Foundation. Hitachi has been a key supporter of The Linux Foundation and Linux since 2000 and had previously been a Gold member. The company is also a member of numerous Linux Foundation projects, such as Automotive Grade Linux, Civil Infrastructure Platform, Cloud Foundry Fou...
---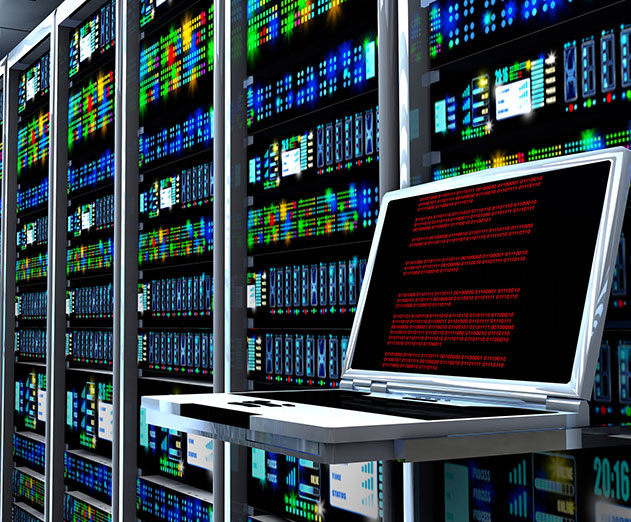 Kinetica launches in-database analytics via user-defined functions
Wednesday, January 25, 2017 by Christian Hargrave

Kinetica has announced the availability of in-database analytics via user-defined functions (UDFs). This brand new capability makes the parallel processing power of the GPU accessible to custom analytics functions deployed within Kinetica. This opens the opportunity for machine learning/artificial intelligence libraries such as TensorFlow, BIDMach, Caffe, and Torch to r...
---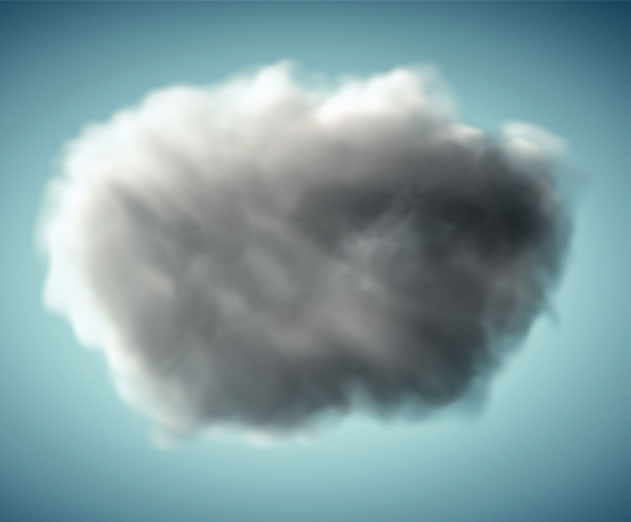 Industrial IoT (IIoT) predictions for 2017
Monday, January 23, 2017 by Richard Harris

Programmability at the SCADA and Sensor access layer to drive major digital transformation initiatives for distributed enterprises in 2017. FreeWave Technologies, Inc. has five Industrial IoT (IIoT) predictions for 2017 for you to consider. The series marks the second annual list of Industrial IoT (IIoT) predictions compiled by FreeWave's top industry experts.&nbsp...
---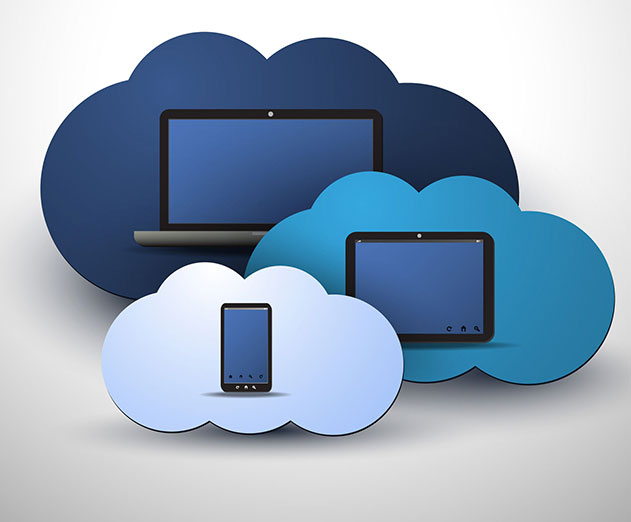 Cloudera Enterprise is going to help Experian analyze data
Monday, January 09, 2017 by Richard Harris

Experian to use Cloudera Enterprise in cloud environment for better data management, for its Credit Information Services, Decision Analytics and Business Information Services business lines.In a move that is transforming the way Experian provides consumer and business credit data to its clients, the company is integrating Cloudera Enterprise onto its cloud environm...
---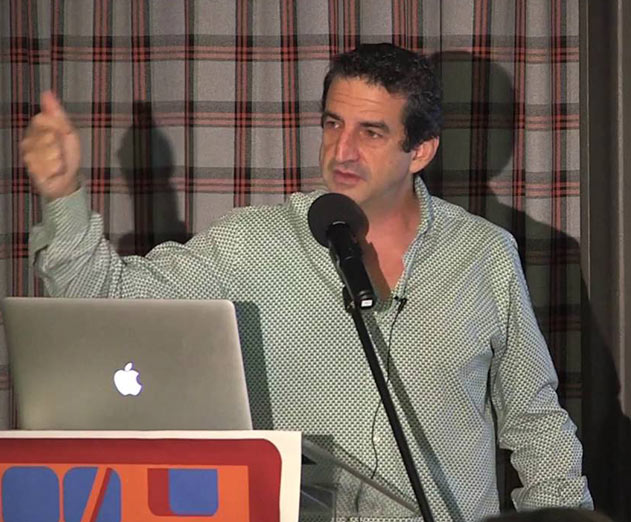 Artificial Intelligence: 5 key attributes of all modern AI systems
Thursday, January 05, 2017 by Richard Harris

What are the common attributes that all modern Artificial Intelligence systems share? Former NASA Deputy Chief of AI at the Ames Research Center, Monte Zweben tells us. A technology industry veteran, Monte Zweben's early career was spent with the NASA Ames Research Center as the Deputy Chief of the Artificial Intelligence Branch, where he won the prestigio...
---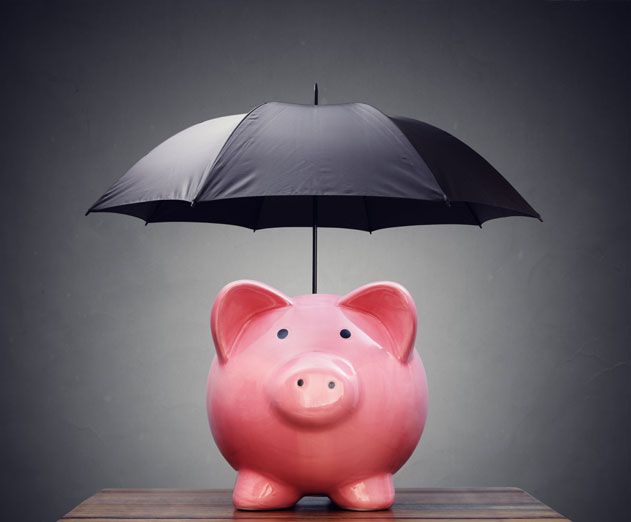 Companies in banking and insurance can use data science to survive
Wednesday, January 04, 2017 by Christian Hargrave

Editors note: Guest submission by Florian DouetteauOver the course of many centuries, the banking and insurance industries have developed processes, products and infrastructures that have shaped the economic structure of humankind. But now, they are being challenged by industry outsiders who appeared on the world stage a mere couple of decades ago, and some who eme...
---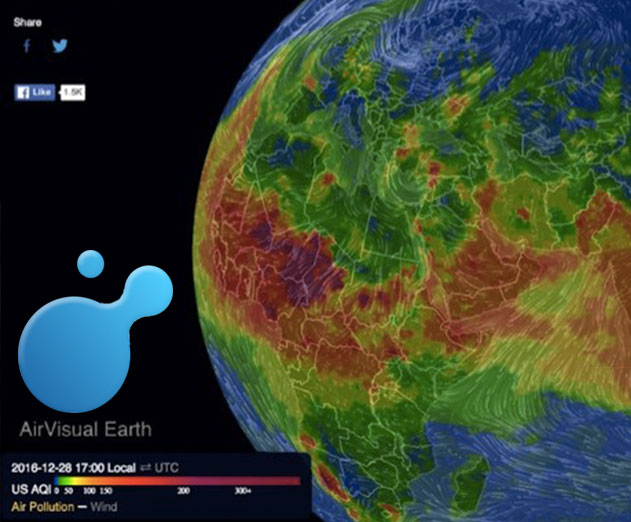 AirVisual's new air pollution data API is now available for developers
Tuesday, January 03, 2017 by Michael Haynes

AirVisual is a company that provides the tools and information people need to thrive in polluted environments. By employing big data, artificial intelligence and Internet of Things technologies, AirVisual delivers user-friendly, simple solutions to optimize health and well-being, both indoors and out.They just recently launched a groundbreaking new way to visualize...
---
HP Enterprise opens up about StormRunner Load and DevOps in the cloud
Tuesday, January 03, 2017 by Richard Harris

HP Enterprise recently announced the availability of HPE StormRunner Load on the AWS Marketplace. StormRunner Load is one of the first solutions to support SaaS Subscriptions on AWS Marketplace, and will help developers strengthen the quality and delivery of applications via a simple, intuitive and highly scalable platform. In-short, it's a a cl...
---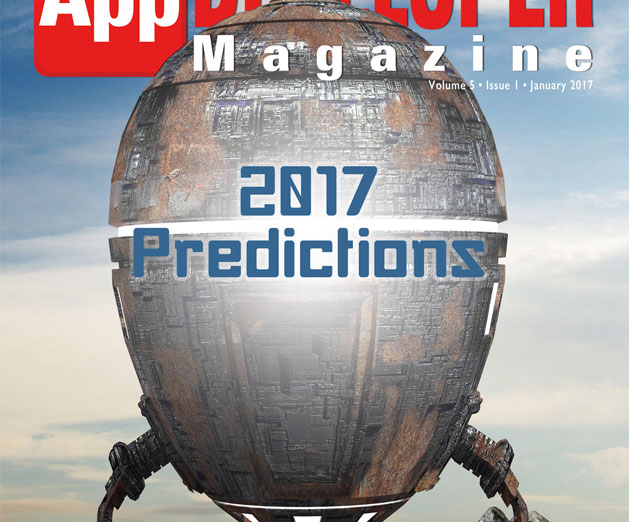 January 2017 Issue: Predictions, Interviews, and Insight!
Monday, January 02, 2017 by Richard Harris

Happy New Year, and welcome to 2017 everyone! The January 2017 issue of App Developer Magazine just hit the shelves, web, and mobile and can now be accessed.This "predictions for 2017" issue is loaded with all kinds of brain-food to help you get excited about what's in store for mobile, and software development in general for this year.Among the most common themes ...
---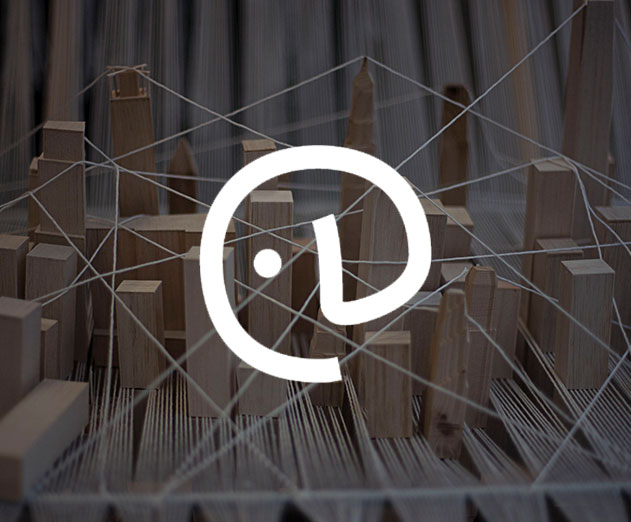 What AtScale wants you to know about Big Data's future
Thursday, December 29, 2016 by Richard Harris

2017 is looking like it will be the year of BI on Big Data. Seventy-five percent of respondents in the 2016 Big Data Maturity Survey indicated that Business Intelligence is taking over as the #1 workload for Big Data.AtScale, a company that provides enterprises with a fast and secure self-service analytics platform for Big Data, released the results of the survey, based...
---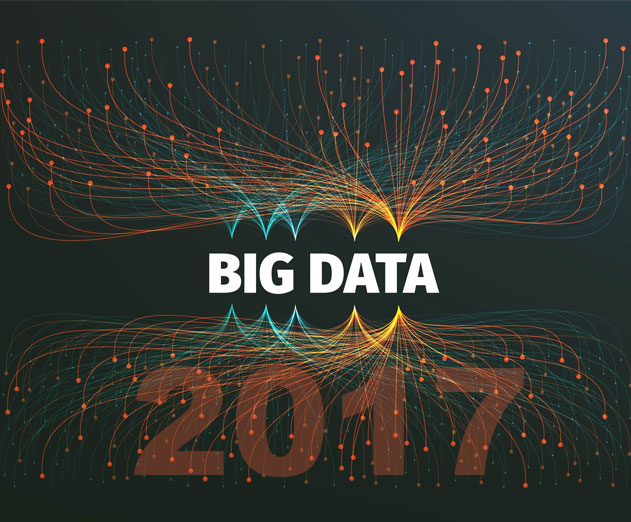 Big Data predictions for 2017
Tuesday, December 27, 2016 by Richard Harris

Editors note: Predictions by Kunal Agarwal, CEO of Unravel Data In 2017 Big Data will begin to cross a chasm into the mainstream, in large part resulting from the popularity of Hadoop and Spark. Companies will use Big Data for mission-critical needs when running their data stacks. These are the same companies that once had issues with the security threat ...
---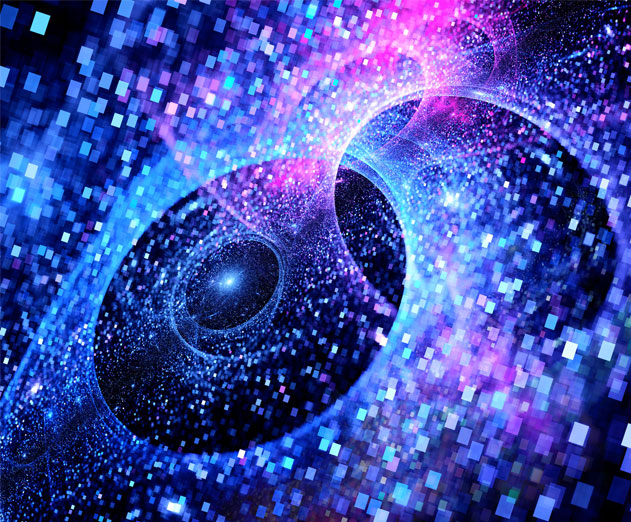 More data will be created in 2017 than the previous 5,000 years of humanity
Friday, December 23, 2016 by Richard Harris

Editors note: Predictions sent in from Sencha's CEO Art LandroIn 2015, Art predicted that in 2016 the explosion of data would drastically transform the technology landscape, requiring organizations to visualize all incoming data from IoT devices for rapid decision making and insight into competitiveness and viability. He believes data will remain a key growth ...
---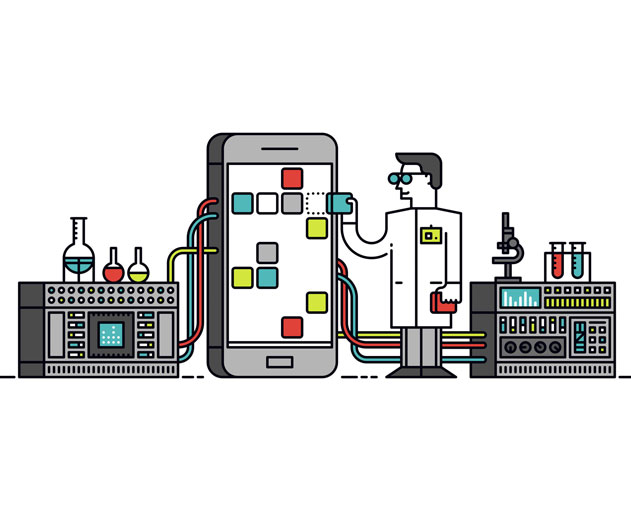 Why you should ditch traditional business software analysis
Tuesday, December 20, 2016 by Richard Harris

Competition between software companies is a fierce battle waged not with weapons, but with scalable, intuitive, and efficient solutions that can most effect their customer's lives. The importance of a well coordinated and strategic approach to how you choose to execute your solution is perhaps one of the most fundamental necessities required to succeed in markets.That's...
---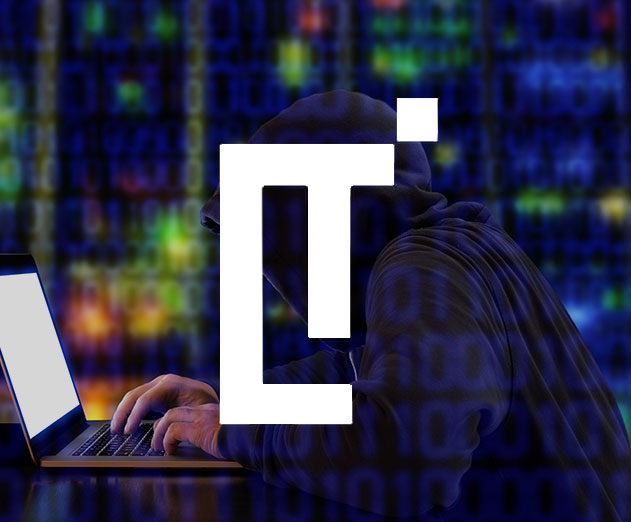 Automatically generate network security intelligence with new tool
Monday, December 19, 2016 by Richard Harris

Logtrust, a real-time big data-in-motion firm for big data analytics, and Panda Security, a cloud-based security solution, announced the availability of the Advanced Reporting Tool (ART), which automatically generates security intelligence that allows organizations to pinpoint attacks and unusual behaviors, and detect internal misuse of systems and networks. ART's uniqu...
---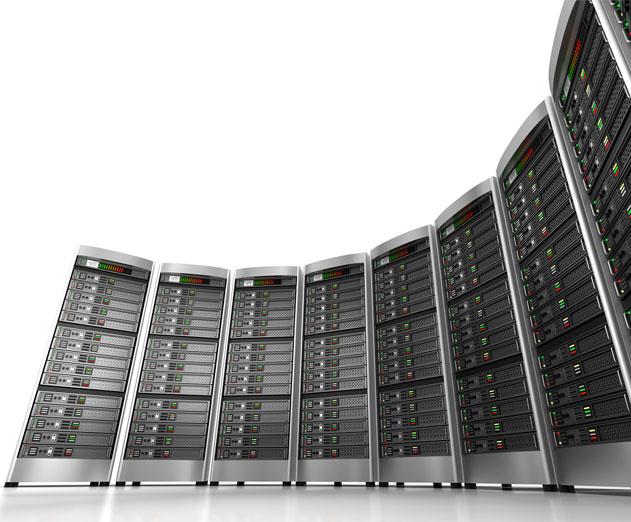 Flash based data storage will rise exponentially in 2017 an IBM Fellow tells us
Monday, December 19, 2016 by Richard Harris

2016 was a busy year for IBM, as Chairman and CEO Ginni Rometty set the company on the cognitive and cloud computing path. This created huge opportunity for storage as much of IBM's news from the past year set the foundation for growth in these areas. From the expansion of IBM's Flash Storage Solution to Target New, Intelligent Apps in the Cloud to the de...
---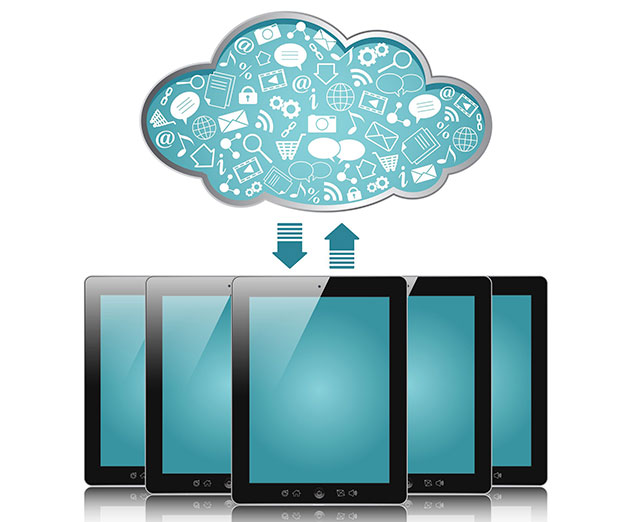 Hourly pricing for Informatica Cloud Services in Microsoft Azure launches
Thursday, December 15, 2016 by Michael Haynes

Informatica just announced the availability of hourly pricing for Informatica Cloud Services for Microsoft Azure in the Azure Marketplace. Now available as a pay-as-you-go hourly pricing model, this solution is designed to help users of the Azure cloud platform and Microsoft Cortana Intelligence Suite jump-start cloud data integration and management projects. Addit...
---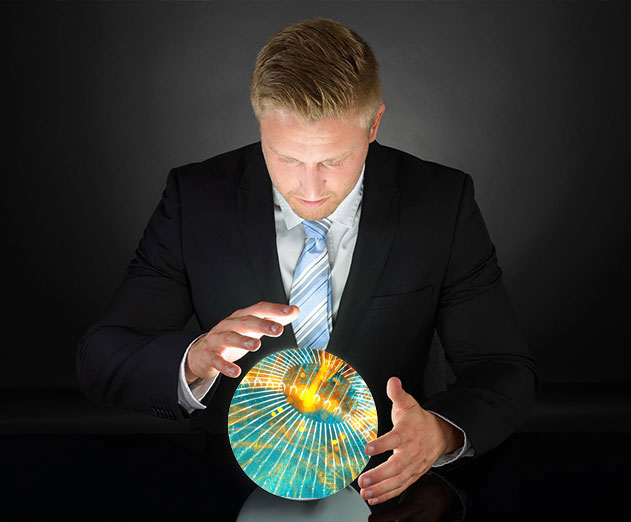 A tech brief for 2017 and beyond
Wednesday, December 14, 2016 by Michael Haynes

IEEE Computer Society, a source for technology information in the computing industry and career development, offers a comprehensive list of industry-recognized products, services and professional opportunities. They've recently released their latest report in an attempt to highlight some of the up and coming technological advances that could take hold. As technology rap...
---
Unity hires some AI and Machine learning muscle
Monday, December 12, 2016 by Christian Hargrave

Unity announced that it has hired Dr. Danny Lange as VP of AI and Machine Learning. He joins from Uber, where he was head of machine learning.At Uber, Lange led the efforts to build the world's most versatile Machine Learning platform to support Uber's hyper growth. As head of machine learning, Lange will lead Unity's efforts around AI (Artificia...
---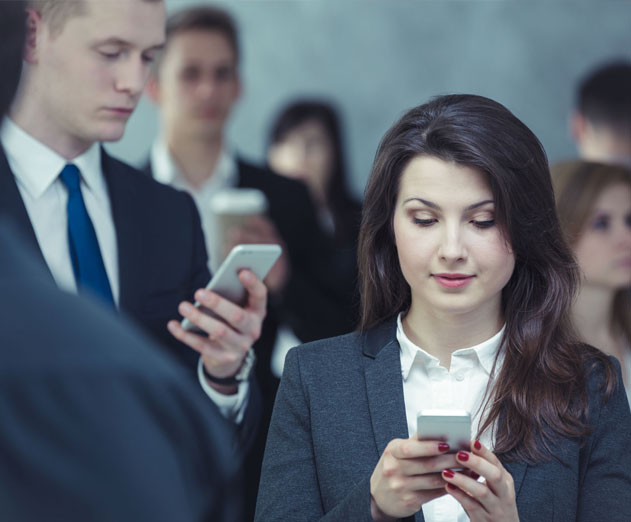 What IBM says were the shifts in enterprise mobility throughout 2016
Saturday, December 10, 2016 by Richard Harris

As companies continue down the road of mobile enterprise application development to improve their software infrastructure, many are left wondering if it is the correct step to take. "What makes a good enterprise software?" and "How can I take advantage of the newest trend?" is on the minds of many businesses constantly.We sat down with Phil Guido, General Manager at IBM...
---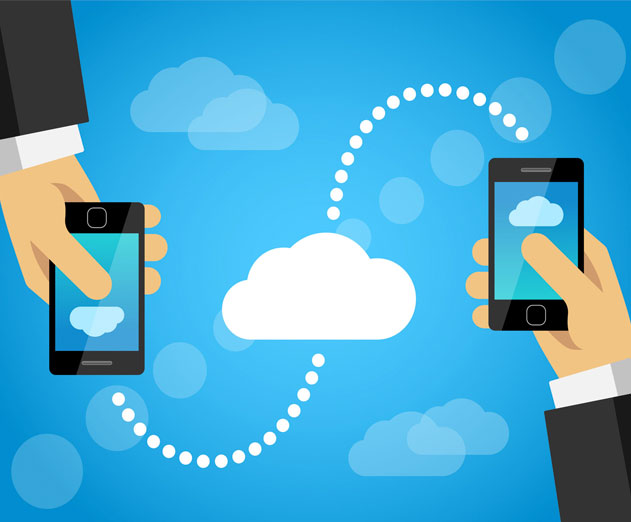 Voximplant tells us about their cloud communications platform
Friday, December 09, 2016 by Richard Harris

Voximplant, a communications cloud platform for mobile and web app developers, has been working to improve audio and visual communications in real time. They provide the tools for developer to create their own web and mobile communication applications. We've sat down with Alexey Aylarov, the CEO of Voximplant to talk more about what their company is about and where the ...
---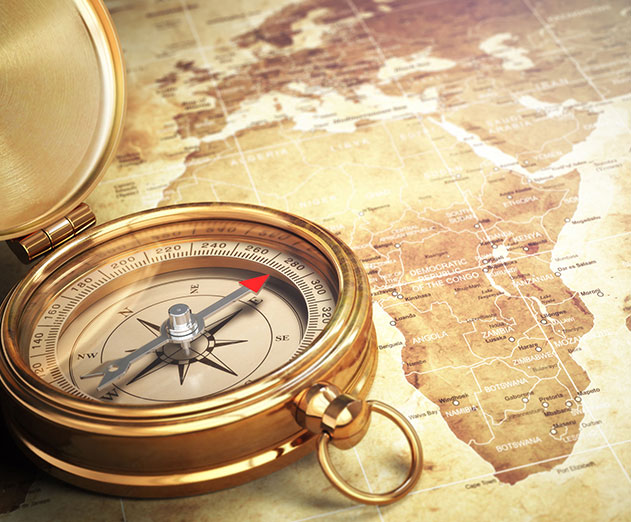 MapR Ecosystem Pack program gets an update
Tuesday, December 06, 2016 by Michael Haynes

MapR Technologies, Inc. has announced the next major release of the MapR Ecosystem Pack program, a broad set of open source ecosystem projects that enable big data applications running on the MapR Converged Data Platform while ensuring inter-project compatibility. These latest enhancements also add flexible access and provide new capabilities for streaming applications....
---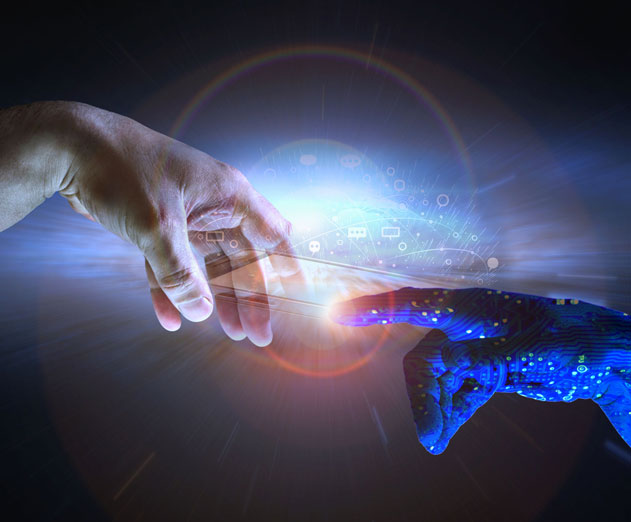 Artificial intelligence and app development
Tuesday, November 29, 2016 by Richard Harris

The growth of artificial intelligence and machine learning is driving a whole new class of application possibilities. From chatbots to predictive analytics and more, developers and businesses as a whole should explore ways to utilize their customer and business data to deliver better customer service, new products and reimagine their processes. What went wrong...
---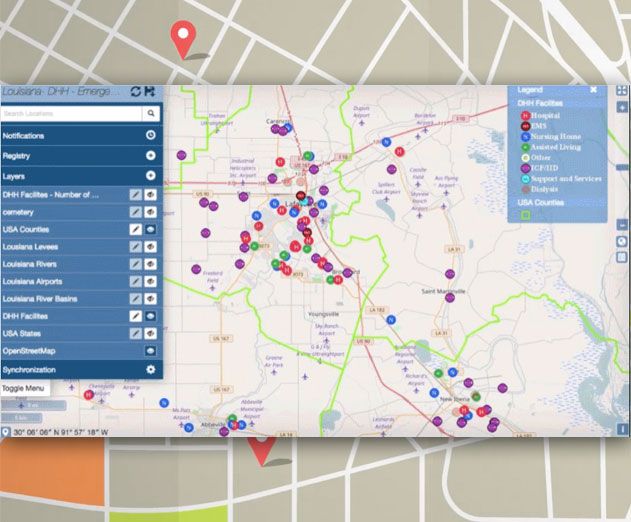 Boundless: The first complete supported open GIS platform
Friday, November 18, 2016 by Richard Harris

Eighty percent of data in the world today includes a location component. However, because of the issues associated with proprietary GIS solutions, many organizations are unable to tap into this data and gain valuable insights. Boundless is the first open source GIS solution of its kind, delivering the ultimate open GIS ecosystem, comprised of a unique combination...
---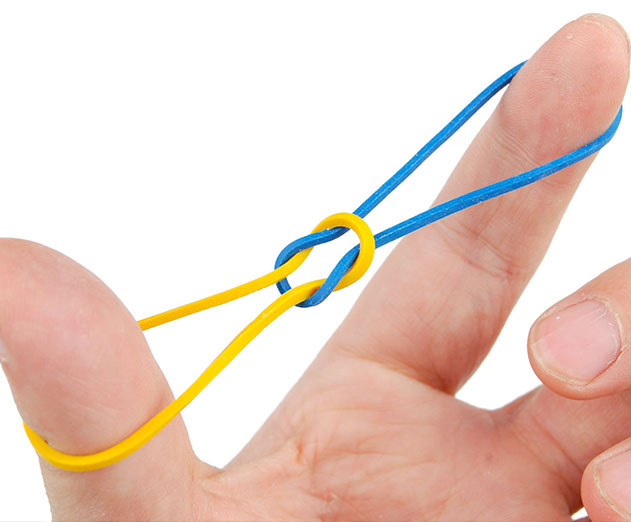 Why search has become the backbone of mobile apps
Thursday, November 17, 2016 by Richard Harris

Elasticsearch is an open source distributed full text search engine built on top of Apache Lucene. We recently connected with Gaurav Gupta, VP of Products for Elastic, the company behind Elasticsearch to chat about how search is being used to significantly boost both user adoption and improve the bottom line. He also shared with us what he believes are the thr...
---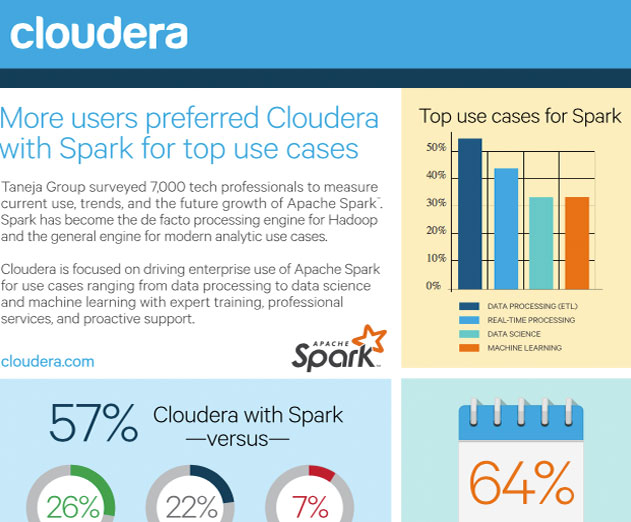 Key findings of the Apache Spark market research study
Friday, November 11, 2016 by Christian Hargrave

In order to better understand Apache Spark's growing role in big data, Taneja Group conducted a major market research project, surveying approximately 7,000 people. The sample was made up of technical and managerial job roles from around the world directly involved in big data. The survey, which received an overwhelming response, explored experiences with and ...
---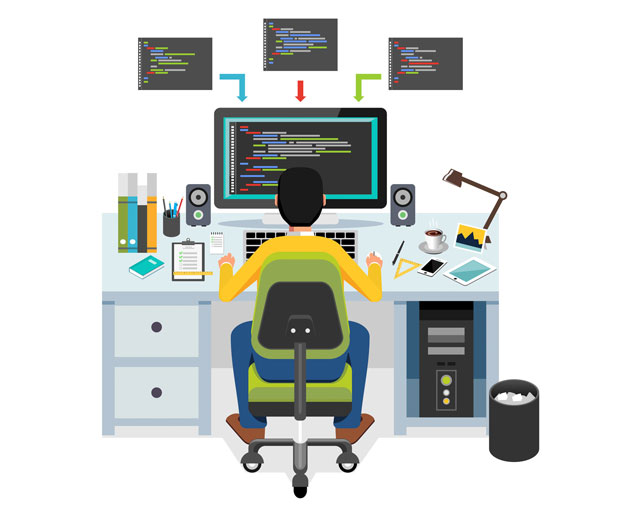 All you ever wanted to know about low-code software development
Tuesday, November 08, 2016 by Richard Harris

A "low-code" revolution is sweeping through the development industry. Enterprise companies increasingly opt for solutions that involve little to no code over conventional development tactics and the trend is going upwards. Agiloft, a low-code enterprise solution, is helping mitigate the transition towards this new industrial fad, cutting development times for companies ...
---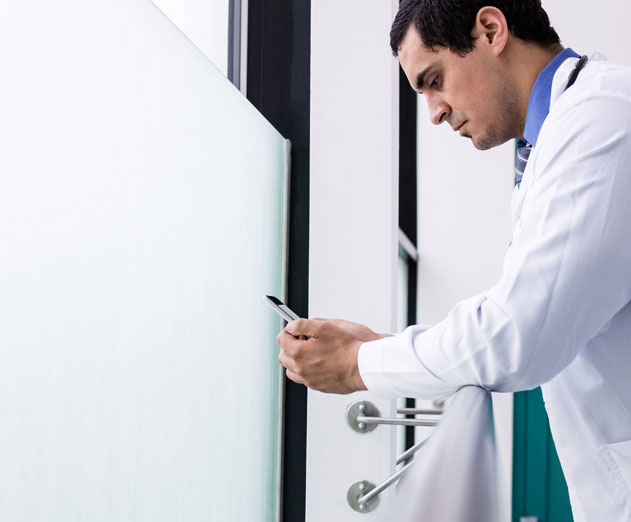 HealthTap Cloud launches to help developers create better health apps
Friday, November 04, 2016 by Michael Haynes

HealthTap Cloud is powered by HOPES, the world's first Health Operating System, which connects the entire continuum of care to each person's unique Personal Health Record (PHR). Application Programming Interfaces (APIs) and Software Development Kits (SDKs) that help developers build highly personalized web, iOS, and Android apps are available with HealthTap Cloud. Openi...
---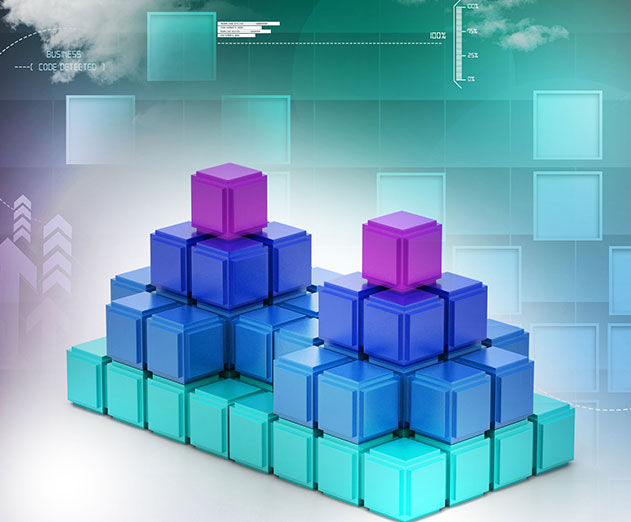 Databricks adds deep learning support to its cloud-based Apache Spark platform
Sunday, October 30, 2016 by Richard Harris

Databricks, the company founded by the creators of the Apache Spark project, has announced the addition of deep learning support to its cloud-based Apache Spark platform. This enhancement adds GPU support and integrates popular deep learning libraries to the Databricks' big data platform, extending its capabilities to enable the rapid development of deep learning models...
---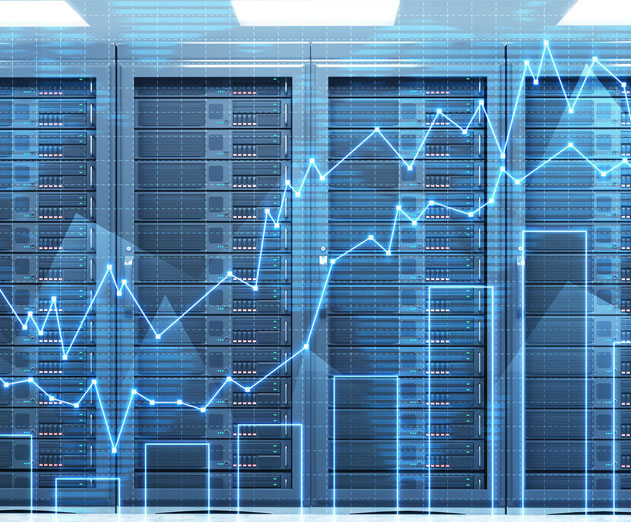 HPE Study identifies significant barriers with integrating security and DevOps
Tuesday, October 25, 2016 by Richard Harris

The HPE Application Security and DevOps Report just released, which discusses in depth where organizations are at in their implementation of DevOps, and how application security fits within this new model. While there is a perception that security and DevOps go hand-in-hand, there are significant gaps between the opportunity of incorporating security as a natural part o...
---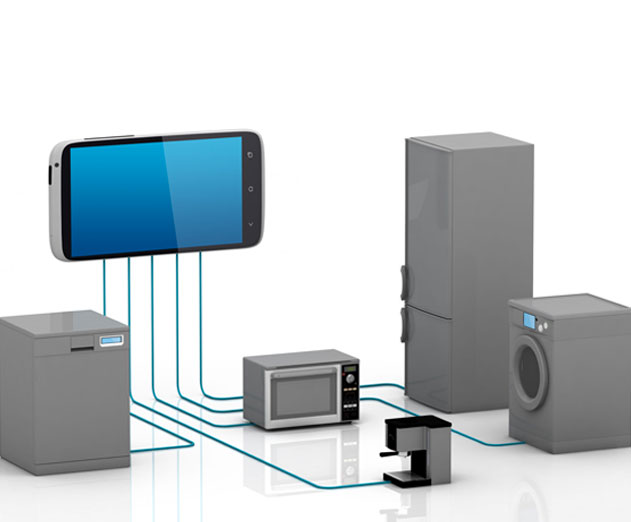 Why smart apps will be the next phase in business app development
Thursday, October 20, 2016 by Richard Harris

It all started with desktop applications, then it moved to the web, then to mobile, then to multi-channel applications. With each new wave came new uses thanks to technological advancements. Smart Apps mark the next step in the app story. With the rise of the internet of things (IoT), big data and machine learning, it makes sense for apps to evolve to incorporate these ...
---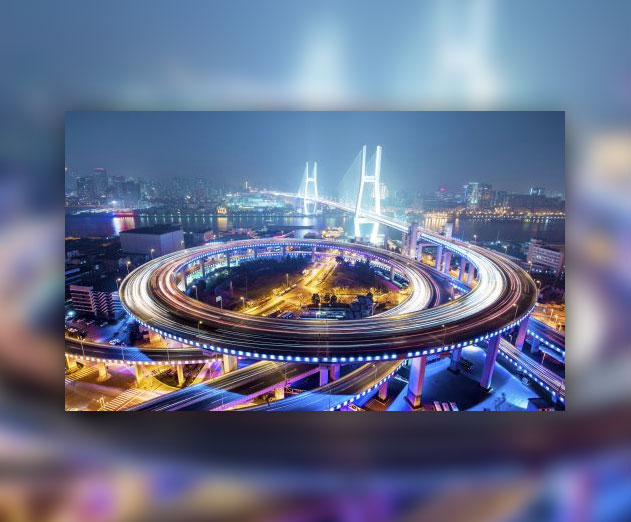 IoT Tech Expo descending on Silicon Valley next week (October 20-21st)
Friday, October 14, 2016 by Michael Haynes

The IoT Tech Expo will be descending on Silicon Valley for 2 days (October 20-21st) of top-level content, discussion, case studies, live demos, workshops and plenty of networking opportunities. There will be 8 conference tracks, an exclusive Samsung Workshop, IoT hackathon and a vast exhibition including robotics, 3D pizza printers, drones, mind-reading tech and more! O...
---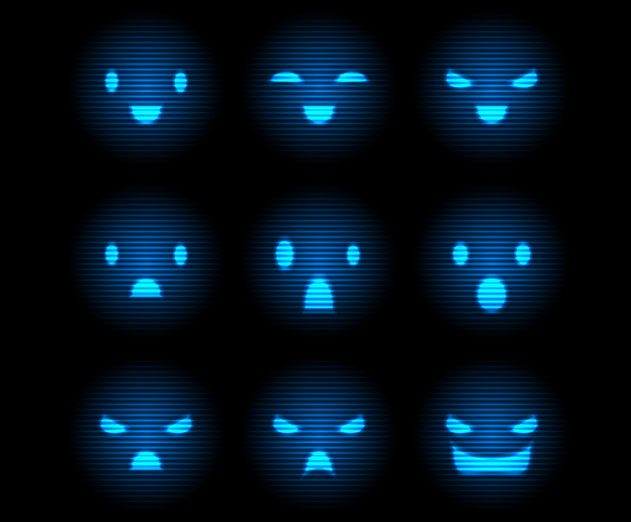 IBM: Humanizing Digital Conversations
Friday, October 07, 2016 by Rama Akkiraju

In the Watson Cognitive services portfolio, there are services such as Personality Insights, Sentiment Analysis, Emotion Analysis, Tone Analyzer and Intent Detector (called Natural Language Classifier). These services enable the inference of one's personality traits, sentiments, emotions, communication tones and the intents expressed by people in their writing respectiv...
---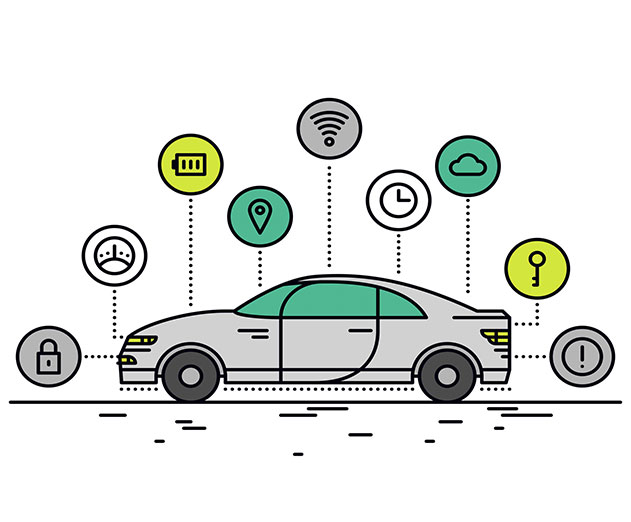 Driverless cars will make auto insurance more complex
Wednesday, October 05, 2016 by Michael Haynes

Ford Motor Company announced plans to produce fully autonomous cars by 2021. These vehicles will be manufactured in high-volume production and will be tailored for ride-hailing and ride-sharing operations, which means they will not have steering wheels, brake pedals, or other controls for human occupants. "This is a new world for insurers," said Michael Macauley, CEO of...
---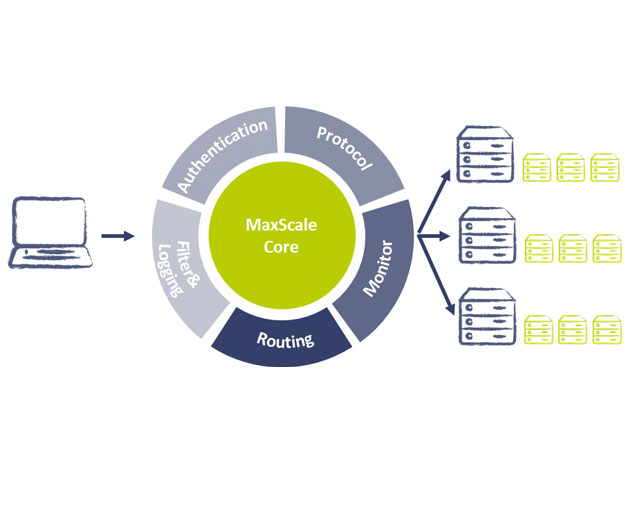 Real-time streaming and better security for DevOps with new MaxScale 2.0
Tuesday, October 04, 2016 by Michael Haynes

MariaDB Corporation has announced the general availability of MaxScale 2.0, which adds new data streaming integration with Kafka. MaxScale is a next-generation database proxy that manages administrative functions like security, scalability, data streaming and high availability, enabling the database to focus on core functionality.At its core, MaxScale has a multi-thread...
---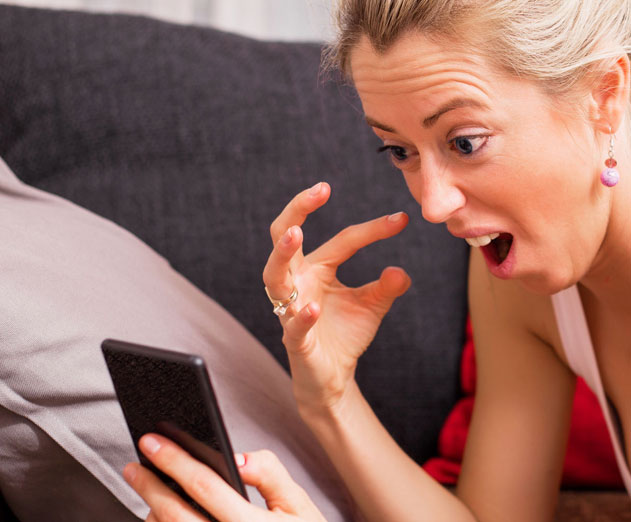 20 percent of mobile app crashes are correlated with a network issue report finds
Monday, October 03, 2016 by Michael Haynes

Apteligent just launched Custom Insights, a new feature that offers customer tools for mobile big data and data science. Apteligent used the feature internally to publish the first of many previously unknown findings in its latest industry report, "Network Crash Edition." The report reveals interactions with cloud services cause a surprisingly high number of crashe...
---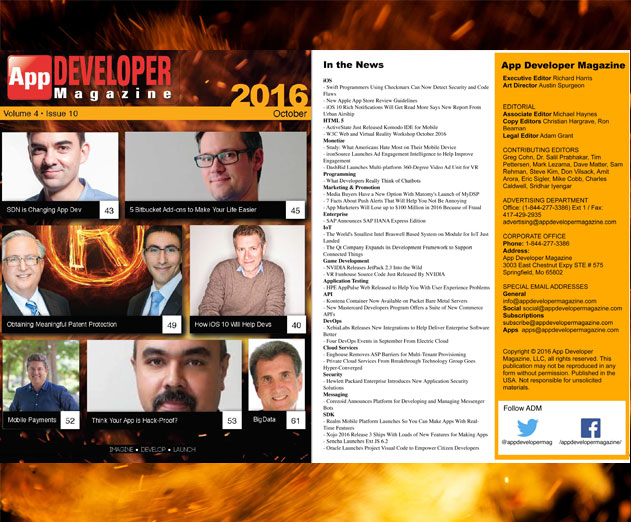 Apple developer patents, hacks, and iOS 10 - oh my! October issue lands
Saturday, October 01, 2016 by Richard Harris

It's hard to believe - but fall is upon us and 2017 is right around the corner. October always ushers in the feeling of campfires, fall-festivals, and what the flip and I going to do with my apps for the holiday season coming up! Not to worry everyone - our October issue is here, and it's over 90 pages of industry news, tips, and articles ...
---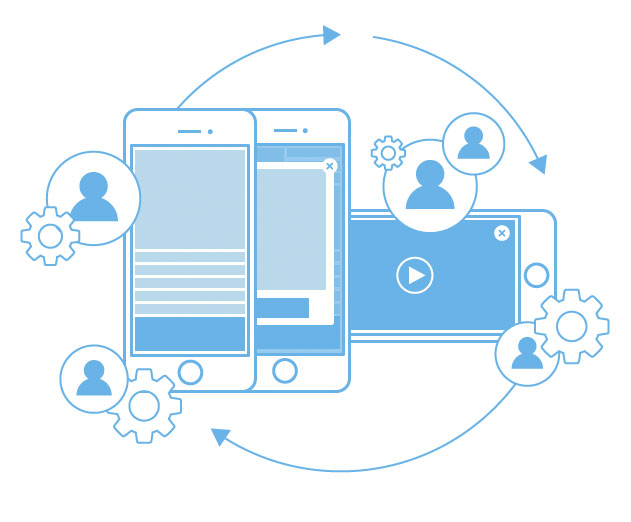 Project DataWorks From IBM Enables AI Powered Decision Making for Data
Friday, September 30, 2016 by Richard Harris

IBM has unveiled "Project DataWorks," an initiative from Watson that is the industry's first cloud-based data and analytics platform to integrate all types of data and enable AI-powered decision-making. Project DataWorks is designed to make it simple for business leaders and data professionals to collect, organize, govern and secure data, so they can gain the insights n...
---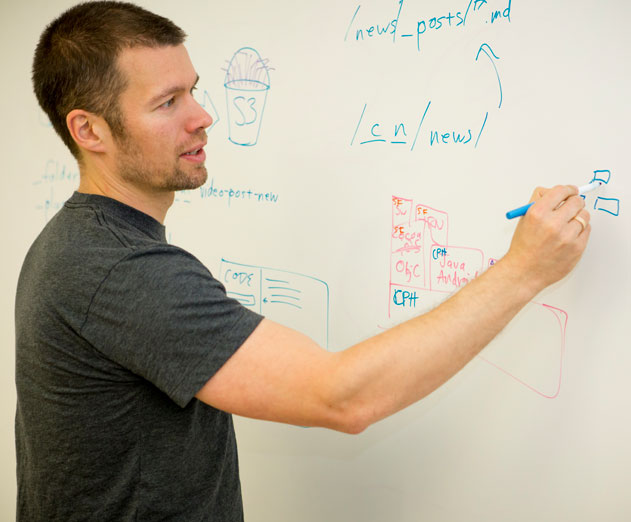 Realm Mobile Platform Launches So You Can Make Apps With Real-Time Features
Tuesday, September 27, 2016 by Michael Haynes

Realm just announced the Realm Mobile Platform, a giant step forward for any organization that must build highly responsive mobile apps that deliver unmatched user experiences. The Realm Mobile Platform, which is available immediately, combines the Realm Mobile Database, the most popular mobile third party database in the world, and the new Realm Object Server to d...
---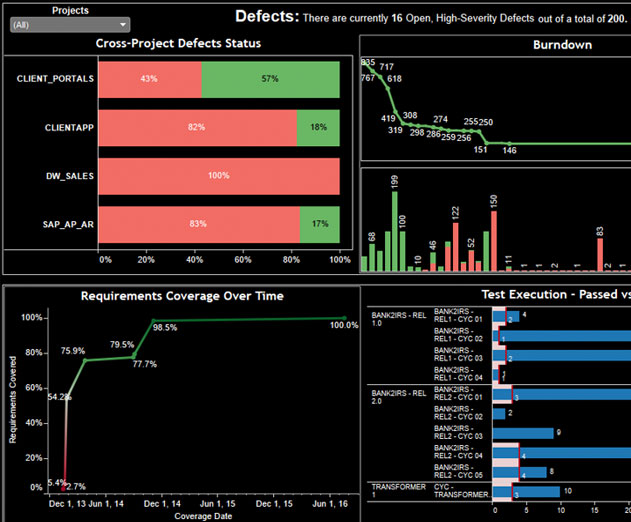 The Intersection of Big Data Analytics and Software Development: Why You Should Be There
Tuesday, September 27, 2016 by Don Vilsack

Despite the proven value of collecting raw software project data and analyzing it to create actionable, easily digested key performance indicators (KPIs), many firms still struggle to extract, analyze, and organize this data into reports—let alone dashboards or scorecards. If this sounds like your organization, don't be surprised. In my experience, only a handful of fir...
---
How Rapid Application Development is Changing Everything
Saturday, September 24, 2016 by Richard Harris

I admit it, every time I hear the word RAD I go back to the 80's when BMX freestyle was at it's peak (I still own my beloved GT Performer)! But the RAD we are talking about here is "Rapid Application Development" (RAD), that used to be something reserved for making quick apps with minimal code input, little functionally, and that you did not intend on maintaining f...
---
What OtherLevels Says Can Boost Engagement and Retention of Your Software
Thursday, September 22, 2016 by Richard Harris

Marketers across virtually every industry in 2016 understand that multichannel messaging is important. But not all solutions are created equal... and neither are the needs of various sectors.The more closely a brand or platform interacts with its end user, the more targeted, intelligent, and data-driven the functionalities of its marketing solutions should be....
---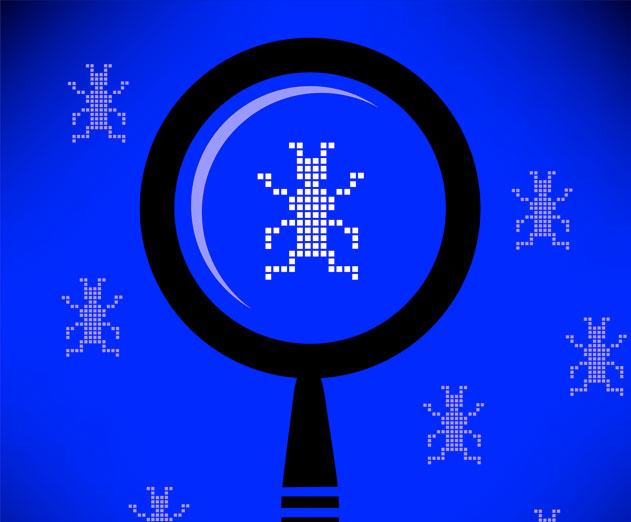 A Cloud-Based App's Performance Depends on More Than the Code
Wednesday, September 21, 2016 by Richard Harris

Slow application performance, errors and outages are the bane of a development team's day. When such issues occur, developers have traditionally combed through their code, often with the aid of an Application Performance Monitoring(APM) tool, to identify the bug causing the problem. Yet, for applications running on cloud platforms like Amazon Web Services (AWS), de...
---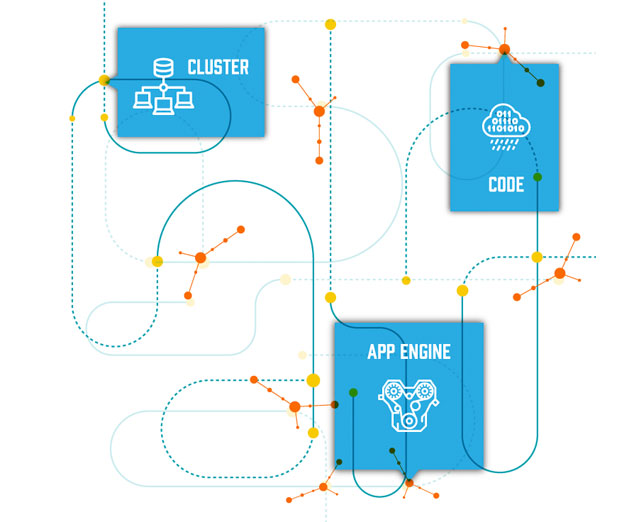 Unravel Data Launches Performance Intelligence Platform
Tuesday, September 20, 2016 by Richard Harris

Unravel Data, provider of a full-stack performance intelligence platform for optimizing Big Data operations (DataOps), has emerged from stealth, announcing the first-ever platform to accelerate Big Data applications, optimize resource usage, and provide operations intelligence, all from a single platform. Addressing the larger Big Data market, which analysts at IDC...
---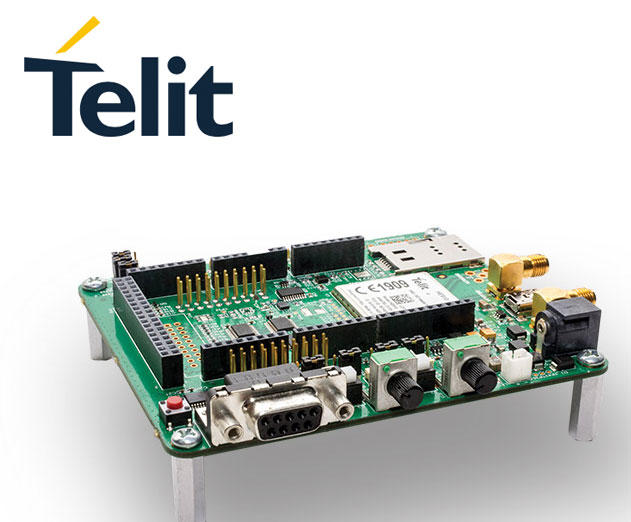 New Rapid IoT Development Kit from Telit Offers Built-in Cellular Connectivity
Monday, September 05, 2016 by Stuart Parkerson

Telit has released a new Rapid IoT Development Kit with built-in cellular connectivity and integration with the Cloud-based Telit IoT Portal. The kit can be used to develop standalone IoT prototypes or as a cellular, cloud-ready plug-in for open Maker platforms. The new portal lets IoT developers connect and manage the kit, and offers the ability to secur...
---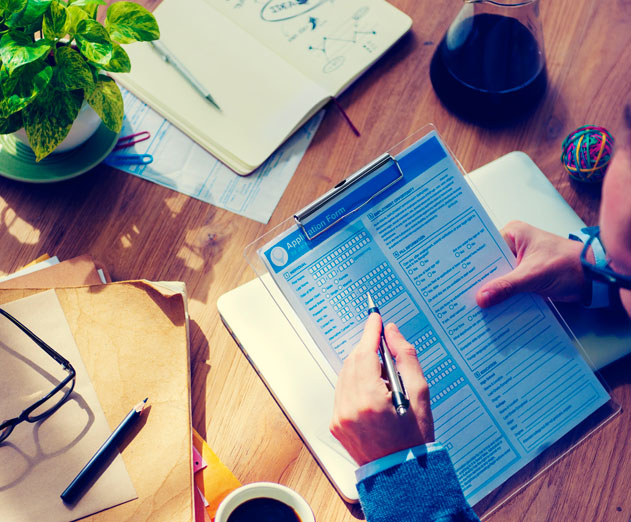 Why Big Data Could Also Mean Big Security Breaches for Insurance Companies
Friday, September 02, 2016 by Richard Harris

Quadrant Information Services is warning that digitization is a two-edged sword: with increased capability comes an increased danger of expensive—and possibly actionable—data security breaches.Big Data has been one of the largest growing developments for insurance. Car insurance companies, for instance, used to price policies based on only 10 to 20 rate bearing fac...
---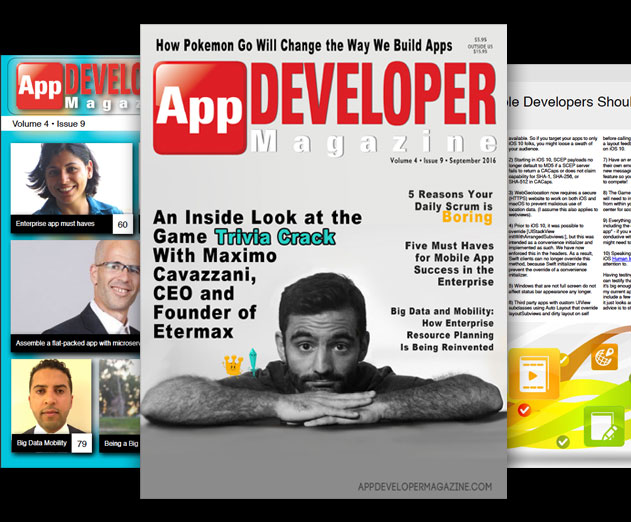 Our 40th Issue Published Today: App Developer Magazine September 2016
Thursday, September 01, 2016 by Richard Harris

With the release of our September 2016 issue of App Developer Magazine we just hit 40 total published magazines, and the end of the Summer season of app development.Thanks to all of the countless readers, contributors, and sponsors for helping us look so good, and believing in our mission! I think this is one of our best issues yet!With over 4500 pub...
---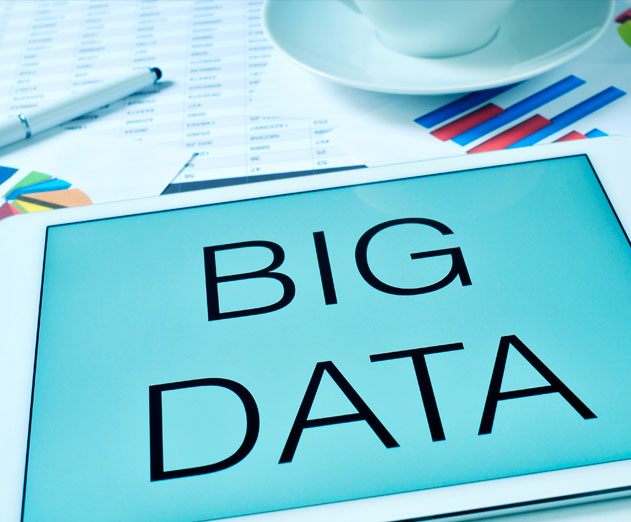 Big Data and Mobility: How Enterprise Resource Planning Is Being Reinvented
Wednesday, August 31, 2016 by Aymen Alaghbri

Although both mobile apps and big data analytics have become pivotal to business operations on a broad scale, one area of software development—enterprise resource planning (ERP)—has not historically been part of the revolution. Today, that is changing, as ERP developers recognize that their systems are perfect candidates for mobile-centric, big data analytics....
---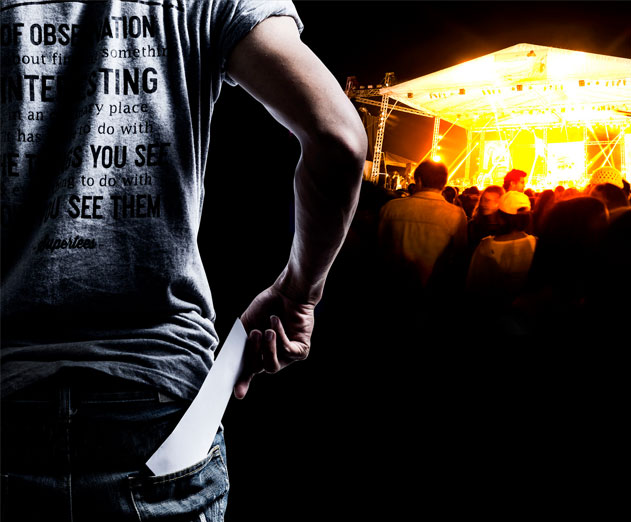 NFL Ticket Data Report and TicketIQ App Launch
Thursday, August 25, 2016 by Richard Harris

When mobile application TiqIQ was founded six years ago, it began collecting data from 500,000 historical events, 100,000 active events and over one million ticket buyers every month. All this with one goal in mind: to create true transparency in the ticket-buying marketplace. This idea of a transparent marketplace comes to reality as TiqIQ relaunches into TicketIQ, unv...
---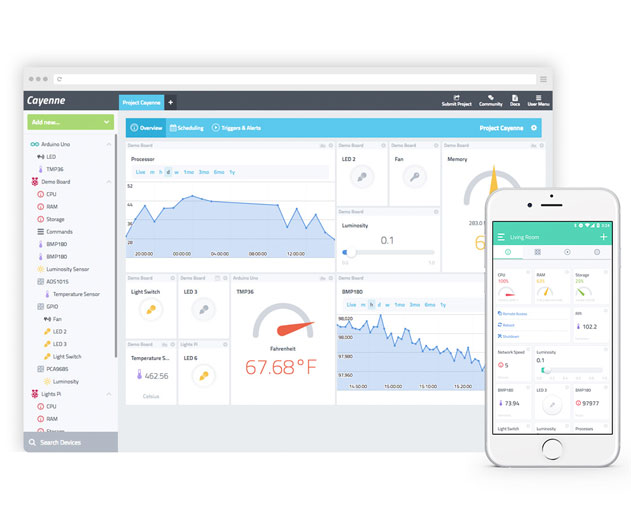 myDevices Cayenne Drag and Drop IoT Project Builder Now Offers Integration with Arduino
Wednesday, August 24, 2016 by Stuart Parkerson

IoT firm has myDevices has announced its Cayenne drag-and-drop IoT project builder now offers an integration with Arduino's open-source software and hardware ecosystem. The Cayenne development platform provides access to Arduino's features when choosing an IoT board including WiFi, BLE, IR, NFC, Ethernet, and more.Cayenne provides tools to visualize sensor data&nbs...
---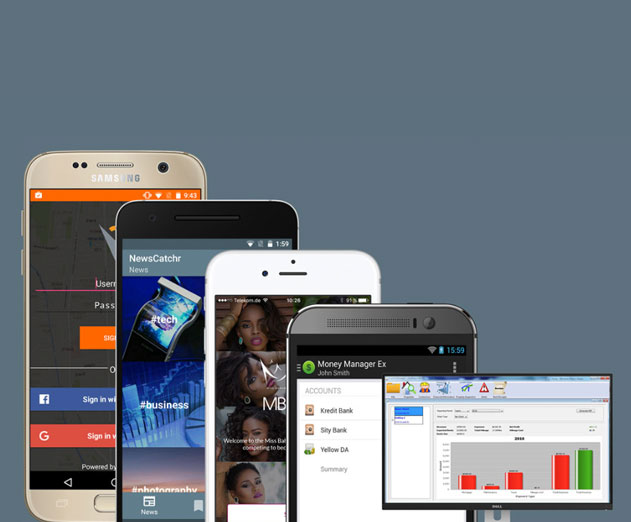 Universal API Now Available for Swift Developers
Tuesday, August 23, 2016 by Richard Harris

CloudRail now makes it possible for Swift developers to integrate multiple APIs via a single API in iOS with its Integration Solution and Swift library.The goal of the company is to increase the speed to integrate a service into apps significantly. The core of the solution is a software library which abstracts over multiple web APIs and bundles them ...
---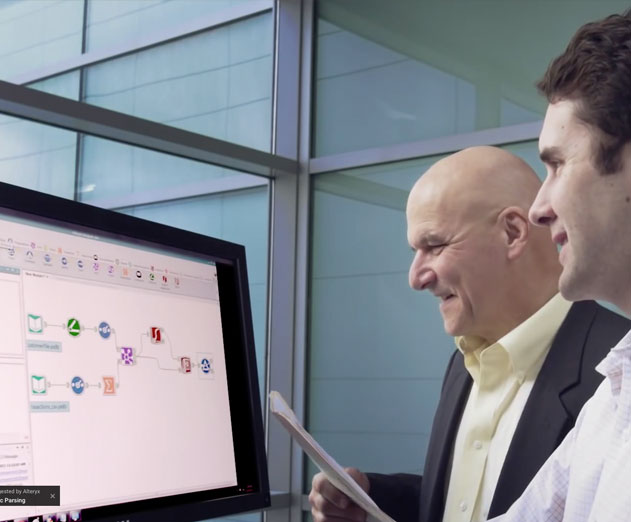 Orasi Continues to Expand Big Data Offerings With Alteryx Partnership
Friday, August 19, 2016 by Richard Harris

Orasi Software has announced it has signed a full-service partnership agreement with Alteryx, Inc., the leader in self-service data blending and advanced analytics. The partnership is part of Orasi's ongoing effort to expand its consulting, services and solutions to include big data. As part of the partnership agreement, Orasi will provide sales, implementation ser...
---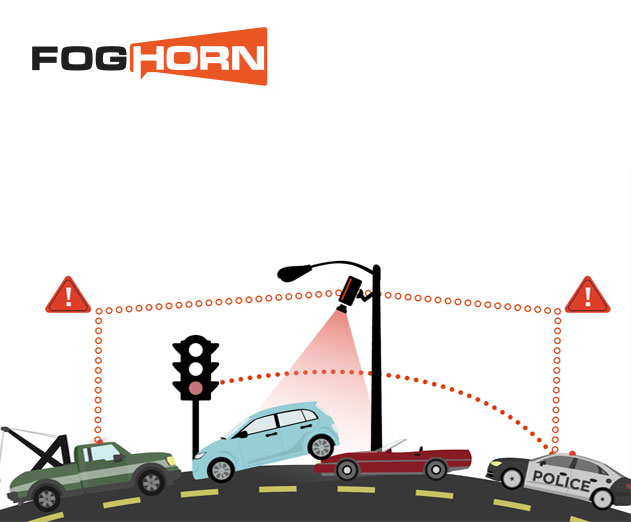 Just What is Edge Analytics and Fog Computing?
Friday, August 19, 2016 by Richard Harris

Foghorn Systems may be first to exploit the technology architecture called fog computing to solve the stickiest problems holding back adoption of Industrial Internet of Things (IIoT) applications.With its initial funding round, FogHorn has plans to rapidly expand market adoption of its software platform that enables companies to perform critical analytics on streaming d...
---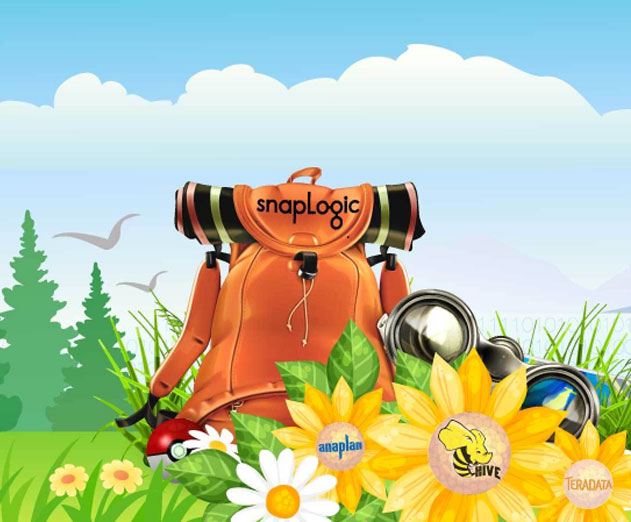 Summer 2016 Elastic Integration Platform From SnapLogic Launches
Thursday, August 18, 2016 by Stuart Parkerson

SnapLogic has announced the release of its Summer 2016 Elastic Integration Platform which brings new additions to SnapLogic's library of more than 400 intelligent connectors called Snaps, and enhances the core platform with improved performance and new data governance features for hybrid deployments.The Summer 2016 release introduces several enhancements to SnapLogic's ...
---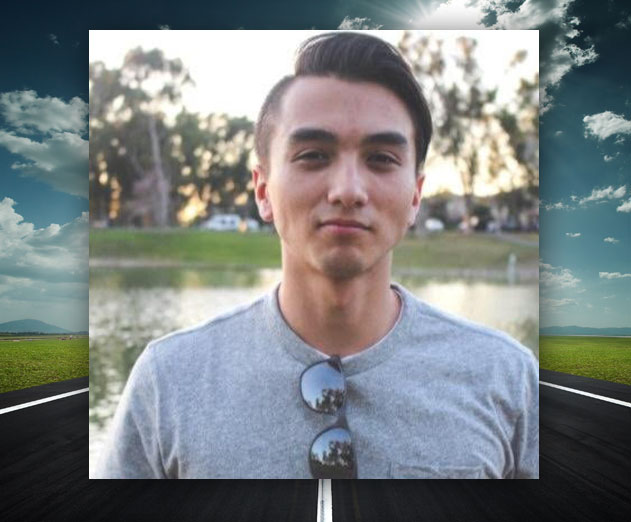 Ben Markham Chats About Being a Big Data Developer With Apache Hadoop
Wednesday, August 17, 2016 by Richard Harris

We recently sat down with Ben Markham, Big Data Architect, Xiilab and ODPi member about developing sensor data solutions, working with Hadoop, what the big data market looks like in South Korea, and how it is to develop for a South Korean company?ADM:You are a developer for Xiilab, what do you do for them?Markham: I develop applications with Spring and Java EE, whi...
---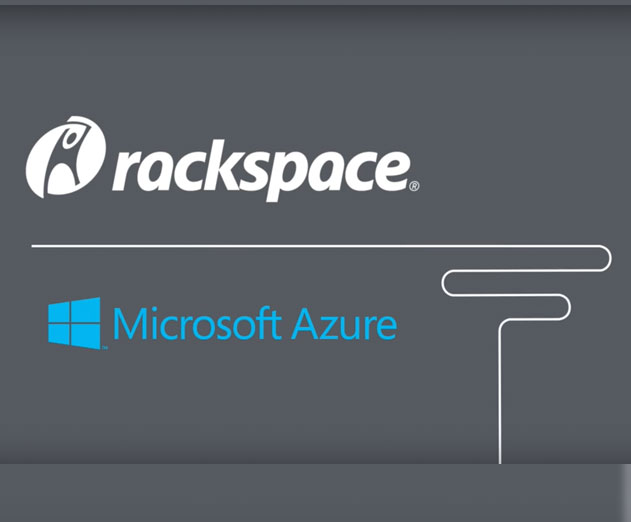 Rackspace Grants Early Access to Its Managed Security for Azure
Sunday, August 14, 2016 by Stuart Parkerson

Rackspace has announced early access to its Rackspace Managed Security for Microsoft Azure allowing those using Microsoft Azure, Amazon Web Services (AWS), Rackspace Dedicated Hosting and Rackspace Managed VMware Cloud to receive additional security protections provided by Rackspace Managed Security to detect and respond to security threats across cloud platforms.The pl...
---
Insight Into How Products Are Performing With SKU-Level Precision
Wednesday, August 10, 2016 by Richard Harris

1010data has announced new updates to its enhancements Consumer Insights Platform which offers an analytical collaboration solution that allows retailers and their suppliers to gain insight into how key categories and products are performing with SKU-level precision. 1010data's platform offers capabilities for big data analytics, ranging from data acquisition and m...
---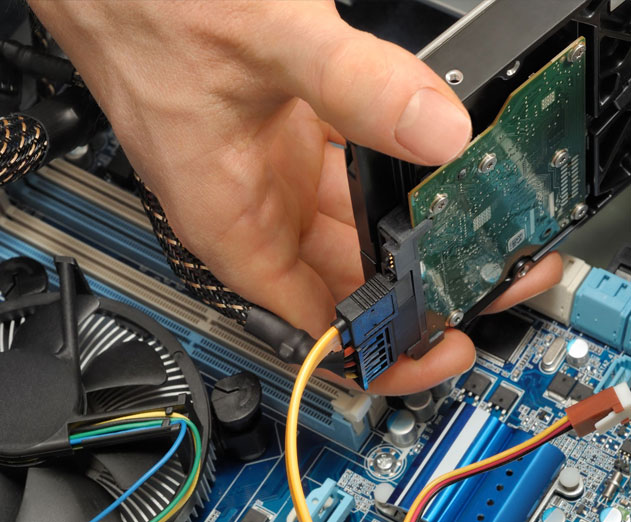 IT Jobs Still Growing in the US Says COMTIA Latest Report
Wednesday, August 10, 2016 by Stuart Parkerson

CompTIA has released its latest analysis of the latest Bureau of Labor Statistics data as it relates to the U.S. information technology (IT) sector employment. As CompTIA reports, the IT sector saw its second consecutive month of growth in July, though at a significantly slower pace than in the prior month adding 4,000 jobs in July. Through the first seven months of 201...
---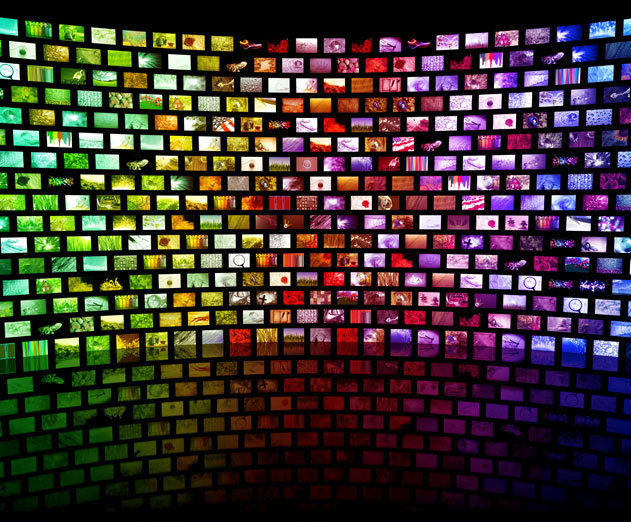 Toshiba America Launches New Flashmatrix Technology for Real-Time Streaming Analytics
Monday, August 08, 2016 by Richard Harris

Toshiba America Electronic Components has announced the availability of Flashmatrix, an all-flash, big data analytics platform technology for real time/streaming analytics in distributed systems targeted at high data intensive applications in manufacturing, finance, medical and security. The platform offers a superconverged infrastructure that features integrated c...
---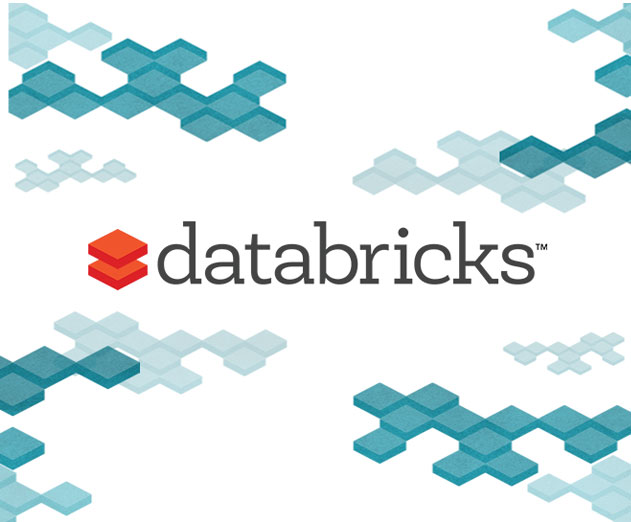 Apache Spark 2.0.0 Release Doubles Down On Big Data
Friday, July 29, 2016 by Richard Harris

Apache Spark 2.0.0 is the first release on the 2.x line offering the first major release of open source Spark since Spark 1.6 in 2015. The major updates in the release include API usability, SQL 2003 support, performance improvements, structured streaming, R UDF support, as well as operational improvements. In addition, this release includes over 2500 patches from over ...
---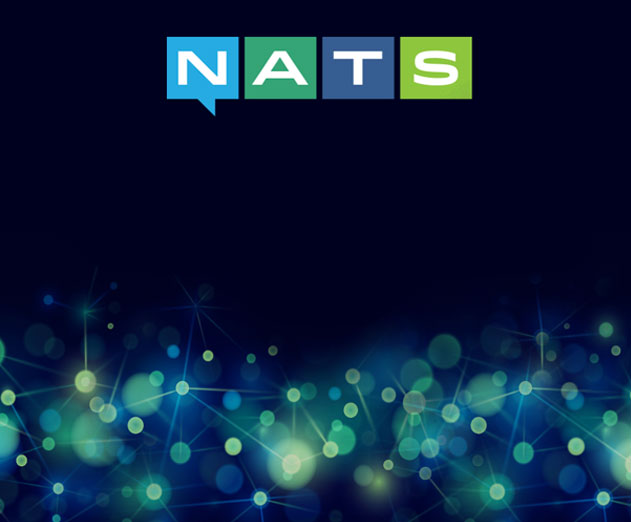 Apcera Announces Support of New Open Source NATS Streaming Solution
Friday, July 15, 2016 by Richard Harris

Apcera has announced that it is providing support for the new NATS Streaming solution, a performant, secure and simple open source messaging platform. NATS Streaming offers features that enable support for new classes of applications such as IoT and big data analytics. The platform is tightly coupled but loosely integrated with NATS, providing enterprise grade features ...
---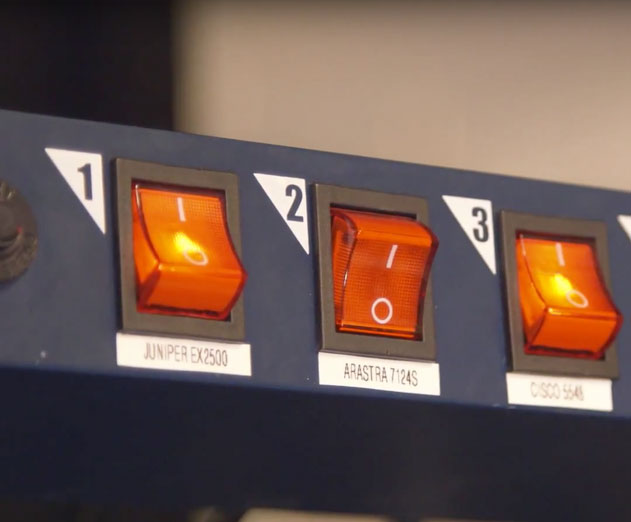 New Software-Defined Networking Consortium Established
Thursday, July 14, 2016 by Stuart Parkerson

The University of New Hampshire InterOperability Laboratory (UNH-IOL), an independent provider of testing and standards conformance services for the networking industry, has created the Software-Defined Networking (SDN) Consortium to enable one-stop shopping for controller and switch interoperability, conformance and benchmark testing. The primary goal of the SDN C...
---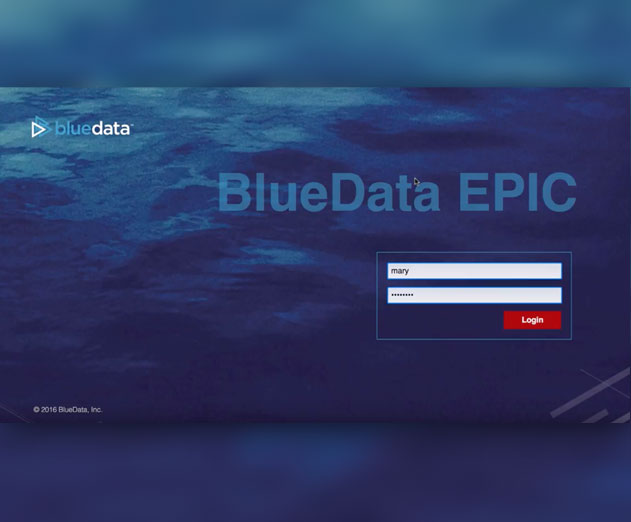 BlueData EPIC Software Platform on AWS for Enterprise Is Here
Tuesday, July 12, 2016 by Stuart Parkerson

BlueData has released the enterprise edition of its BlueData EPIC software platform on Amazon Web Services (AWS) and other public clouds in the coming months including Microsoft Azure and Google Cloud Platform.BlueData facilitates the deployment of Big Data infrastructure and applications, leveraging embedded Docker container technology. The BlueData EPIC software platf...
---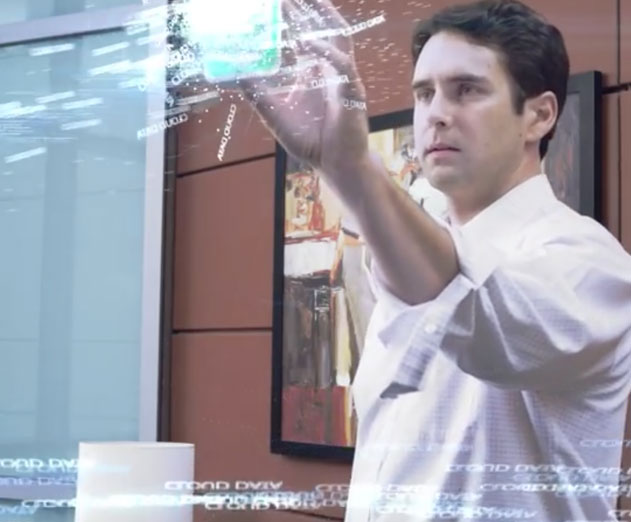 Alteryx Analytics Platform Updates Help Big Data Analytics With Predictive Insights
Thursday, July 07, 2016 by Richard Harris

Alteryx, has announced new functionality to its Alteryx Analytics platform that allows data analysts to gain predictive insights, harness big data analytic performance and improve analytic understanding using a code-free interface.The platform provides the ability connect to and cleanse data from data warehouses, cloud applications, spreadsheets and other sources, join ...
---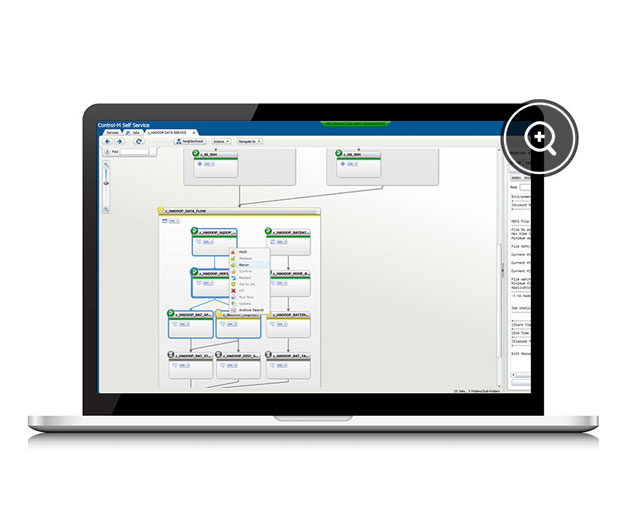 BMC Releases New API for Hadoop Application Deployment
Tuesday, July 05, 2016 by Stuart Parkerson

BMC has announced the expansion of its Big Data offerings with updates to its Control-M for Hadoop solution which now offers a Control-M Automation API, designed to improve Hadoop application deployment agility. The Control-M Automation API is a set of programmatic interfaces for Hadoop architects, engineers, and developers to use Control-M in a self-service manner...
---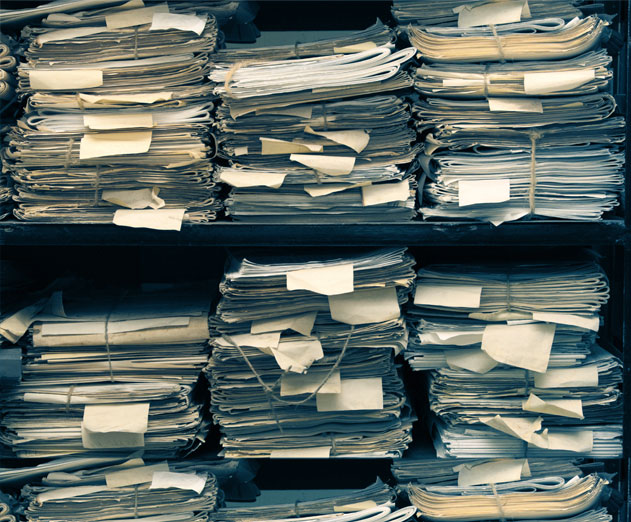 Using Historical Data to Improve Quality through Analytics
Tuesday, June 28, 2016 by Bill Hayden

As user expectations escalate and development and testing costs continue to increase, organizations are seeking additional mechanisms for gaining more insight, earlier, to improve product quality. One contributor to this effort is data analytics and visualization. I am not referring to the test data extraction and analysis that is already a vital component of the t...
---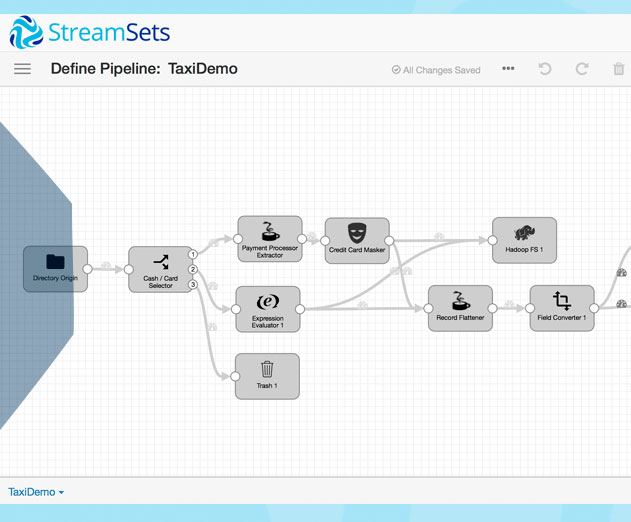 Study Show Companies Struggle with Big Data Management Performance Issues Because of Bad Data
Thursday, June 23, 2016 by Stuart Parkerson

StreamSets has announced the results of a survey that delved into the challenges of bad data on data management performance issues. The survey was conducted by Dimensional Research and included responses from 314 data management professionals globally.The primary research goal was to capture how companies manage the flow of big data. The research also investigated and d...
---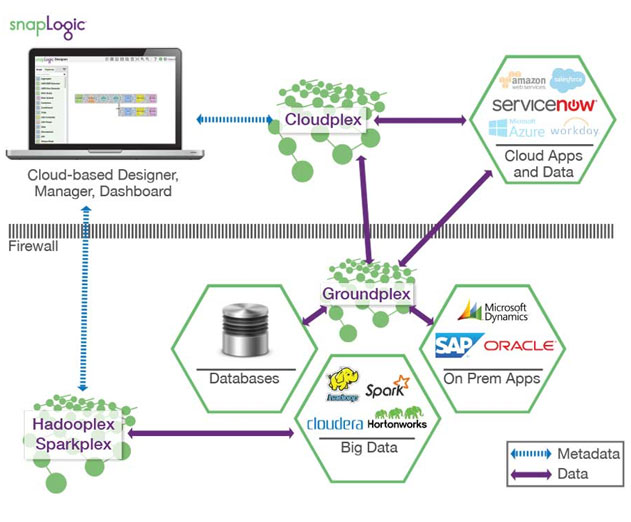 SnapLogic Announces New Partner Program for Connecting Cloud and On-Premise Applications
Thursday, June 23, 2016 by Stuart Parkerson

SnapLogic offers a unified data and application integration platform as a service (iPaaS), and has announced a new partner program, SnapLogic Partner Connect. The program is intended to provide a global ecosystem of technology, services and reseller partners that help companies in their efforts associated big data technologies, software-as-a-service (SaaS) applications ...
---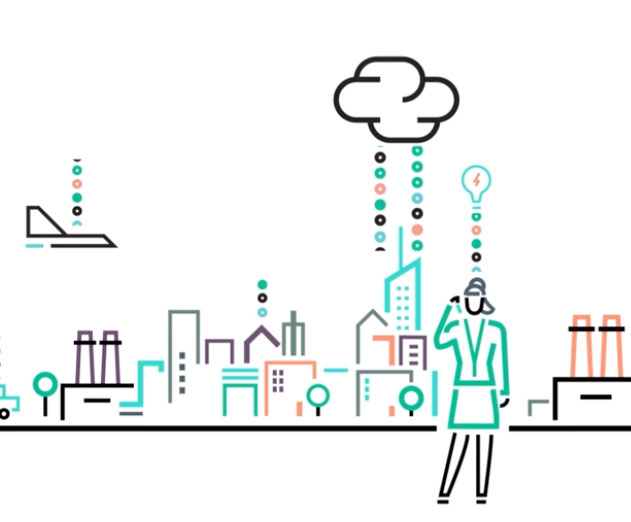 Hewlett Packard Enterprise Releases New Converged Infrastructure Platforms for the IoT
Wednesday, June 15, 2016 by Richard Harris

Hewlett Packard Enterprise (HPE) has introduced the Edgeline EL1000 and Edgeline EL4000 Converged Systems for the Internet of Things (IoT). These systems integrate data capture, control, compute and storage to deliver analytics and insights at the edge for real-time decision making. HPE has also announced enhanced IoT security capabilities, new services and an IoT partn...
---
President of 360 Games Alex Xu Discusses Chinese Game Publishing Opportunities
Wednesday, June 15, 2016 by Richard Harris

To learn more about the growing Chinese gaming market and the opportunity China presents for game developers, we spoke with Alex Xu is president of 360 Games. The company is a leading Chinese game platform and publisher which recently released initiatives to attract global game developers to China, including the formation of the SUPER360° Strategy, a mobile ad revenue r...
---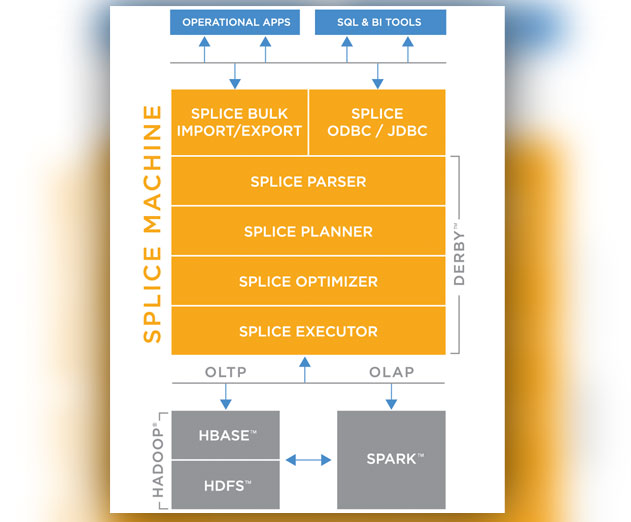 Splice Machine Opens Sources Its Hadoop and Spark Powered RDBMS
Friday, June 10, 2016 by Stuart Parkerson

Splice Machine is open sourcing its relational database management system (RDBMS), a dual-engine RDBMS powered by Hadoop and Spark. The platform leverages in-memory technology from Spark and scale-out capabilities from Hadoop to power new applications and can offload existing Oracle and Teradata databases. The Splice Machine RDBMS facilitates simultan...
---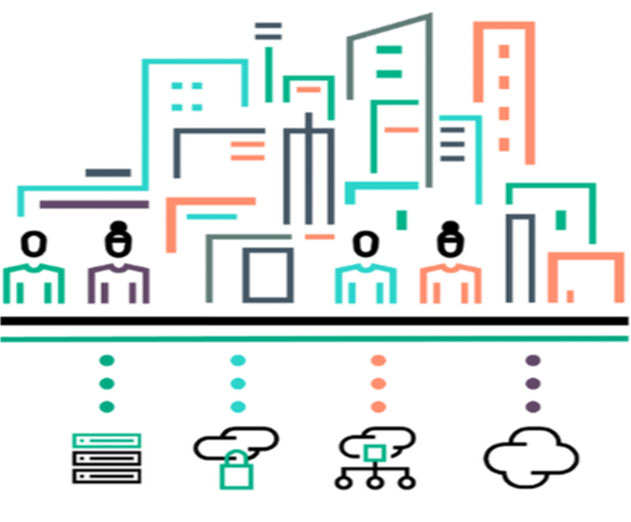 HPE Announces New Functionality to Helion Cloud Platform
Friday, June 10, 2016 by Richard Harris

Hewlett Packard Enterprise (HPE) has announced a number of updates to its HPE Helion Cloud platform which provides a multi-cloud management and cloud native application platform.Helion includes full-stack infrastructure automation to enable delivery of secure IT services and applications, and provides a common self-service storefront for IT and developers. It provides a...
---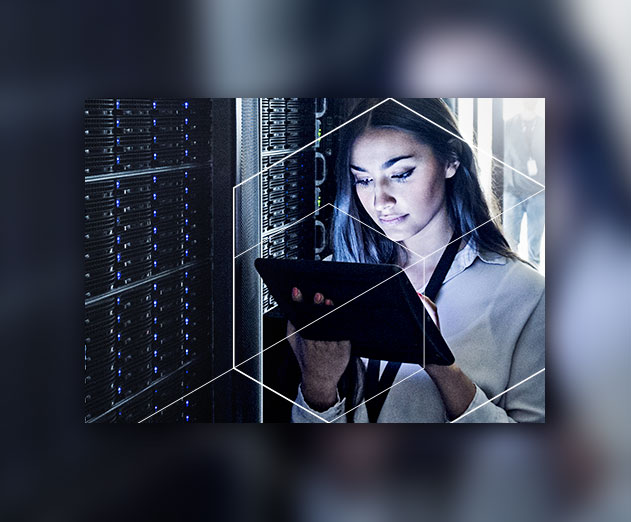 IBM Spectrum Computing Offers High Performance Data Analytics with Software-Defined Infrastructure Technology
Wednesday, June 08, 2016 by Richard Harris

IBM has released IBM Spectrum Computing, a new intelligent resource and workload management software which offers workload and resource management capabilities for high-performance research, design and simulation applications. IBM Spectrum Computing is designed to make it easier for organizations to extract full value from data to accelerate performance-intensive a...
---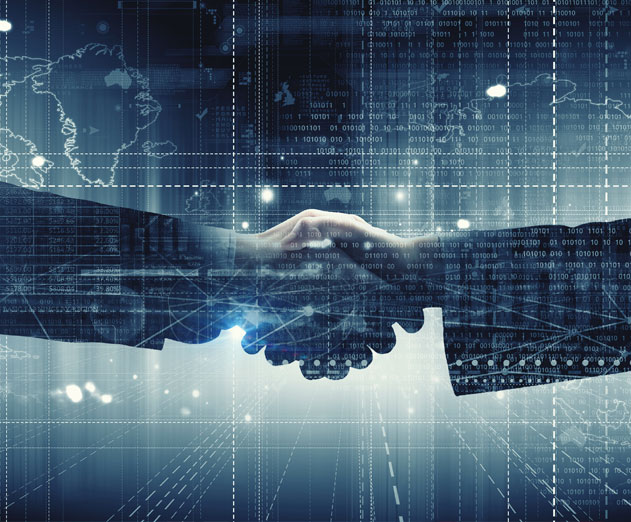 Orasi Software and Saltworks Security Form New Application Security Venture
Monday, June 06, 2016 by Richard Harris

Orasi Software and Saltworks Security have announced an agreement to form a new cooperative venture, where Orasi will contribute quality-focused solution sales, support, consulting and training services that leverage Saltworks application security services. The resulting collaboration will offer an all-inclusive security offering of planning, deployment, training and on...
---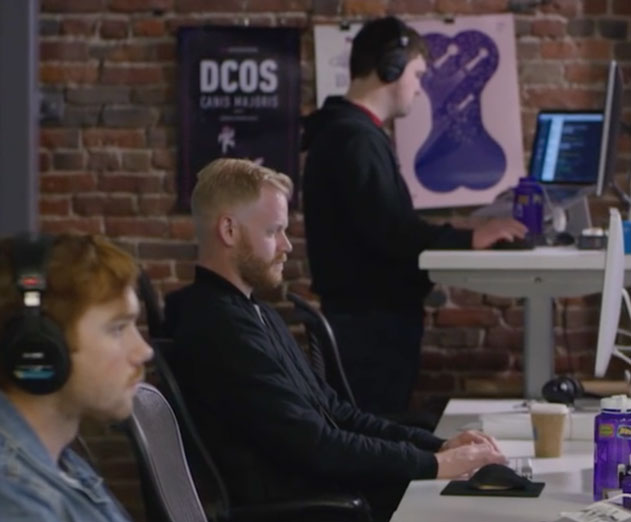 Mesosphere's DC/OS Now Integrates CloudBees Jenkins Continuous Delivery
Thursday, June 02, 2016 by Richard Harris

CloudBees is now working with Mesosphere to support continuous delivery by running Jenkins on Mesosphere's Datacenter Operating System (DC/OS), offering an open platform for building, running and scaling modern enterprise applications. The new offering will provide the support for companies looking to scale workloads using containerized infrastructure.Running on Mesosph...
---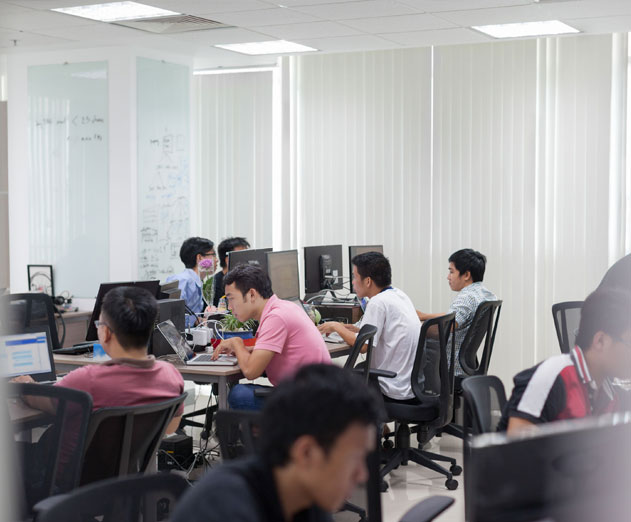 Software AG New webMethods DevOps Edition
Monday, May 30, 2016 by Richard Harris

Software AG has released a new webMethods DevOps Edition for continuous development, testing, integration and deployment. The platform offers an enterprise service bus (ESB) to help developers write and launch apps in shorter lead times, with a faster mean-time to recovery, while working more closely together. With the webMethods DevOps platform developers can deve...
---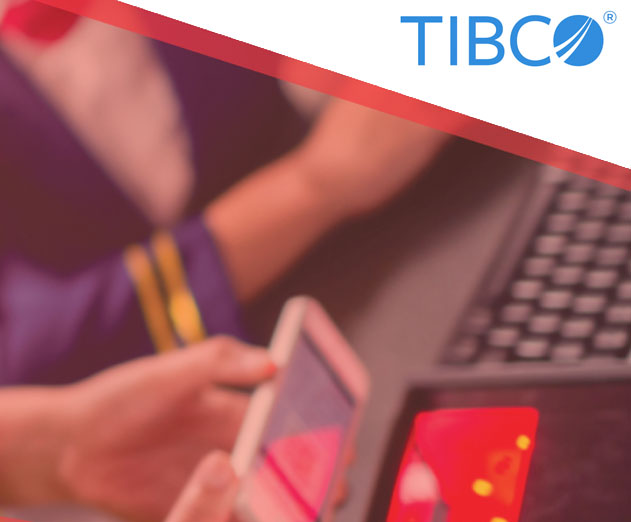 TIBCO Is Releasing Project Flogo for Zero-Code IoT Data Processing
Friday, May 27, 2016 by Richard Harris

TIBCO Software has released two new products including Project Flogo, an ultra-lightweight integration software solution, and TIBCO Graph Database, a translytical database for Big Data. The TIBCO Graph Database is a translytical database that transforms a complex web of dynamic data traversable relationships to help deliver real-time insight and action. It stores a...
---
Red Hat Summit to Be Held in San Francisco June 27 - 30
Friday, May 27, 2016 by Richard Harris

The Red Hat Summit will be held June 27 – 30 at the Moscone Center in San Francisco. The open source technology event will showcase the latest innovations in cloud computing, platform, virtualization, middleware, storage, and systems management technologies. The event will include:General Sessions - There are 6 general sessions intended for all Red Hat Summit attendees....
---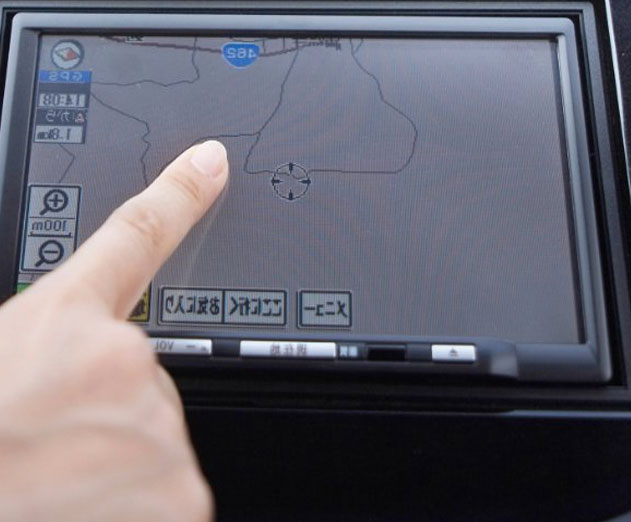 SAP Announces New IoT Functionality for its HANA Cloud Platform
Tuesday, May 17, 2016 by Stuart Parkerson

SAP has announced new IoT functionality for its HANA Cloud Platform and SAP HANA Vora software. SAP is supporting OpenStack as the cloud infrastructure and Cloud Foundry as the open source framework for SAP HANA Cloud Platform. The new IoT offerings from SAP include:The IoT foundation bundle for SAP HANAProvides a set of capabilities for IoT data management including sm...
---
eBay Buys Expertmaker's Machine Learning and Big Data Analytics Platform
Tuesday, May 10, 2016 by Richard Harris

Sweden-based Expertmaker, which specializes in providing intelligent solutions powered by artificial intelligence (AI), machine learning and big data analytics, is being acquired by eBay according to a recent announcement. Expertmaker has been a partner of eBay's since 2010, most recently helping with eBay's structured data initiative. Upon the close of the deal, E...
---
Upgrade Job Skills with Java Enterprise App DevOps Training
Friday, May 06, 2016 by Richard Harris

NIIT, as part of its recently introduced DigiNxt Series, is launching "Java Enterprise Apps with DevOps", the company's first program in its new project-based learning series.The Java Enterprise Apps with DevOps program lasts 14 weeks and will encompass various aspects of enterprise app development, covering the following objectives:- Understand and implement object-ori...
---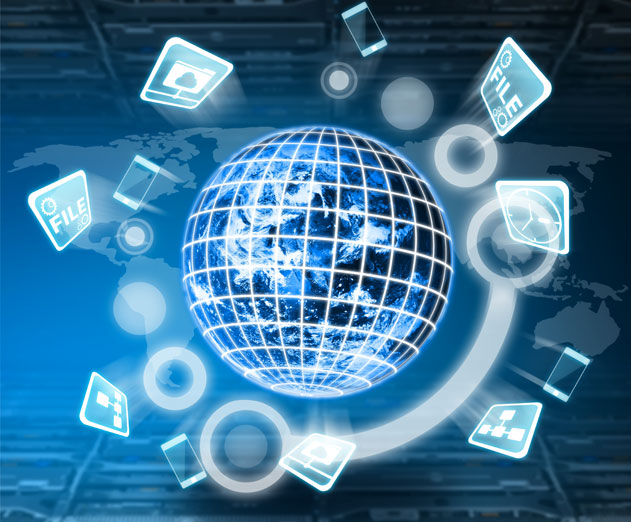 Walmart's Lab 415-C Hosts Open Call for New Technology
Thursday, May 05, 2016 by Stuart Parkerson

Walmart's Lab 415-C program has announced that it is hosting a new opportunity for technology companies to meet with Walmart technologists and leadership to pitch innovative solutions and technology for retail, logistics, big data, security and social media.The event, "Technology Innovation Open Call", will be held on Oct. 6, 2016. The submission deadline to participate...
---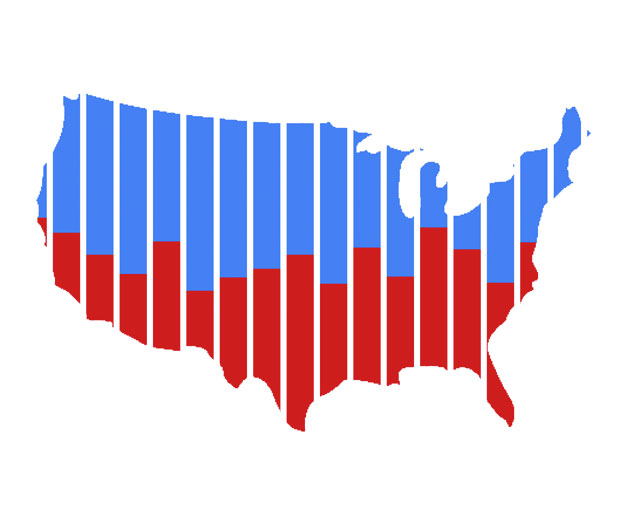 Google Cloud Platform to Host Demo on How to Visualize 2016 Election Data
Wednesday, May 04, 2016 by Stuart Parkerson

On May 10 at 10AM PT, the Google Cloud Platform team will host a hands-on demo titled "Election 2016: Visualizing Big Money with Big Data." The demo will provide the opportunity to learn how to use BigQuery and Re:dash to gain insights from large data sets by analyzing 2016 US campaign fundraising data from the Center for Responsive Politics to show how to convert ...
---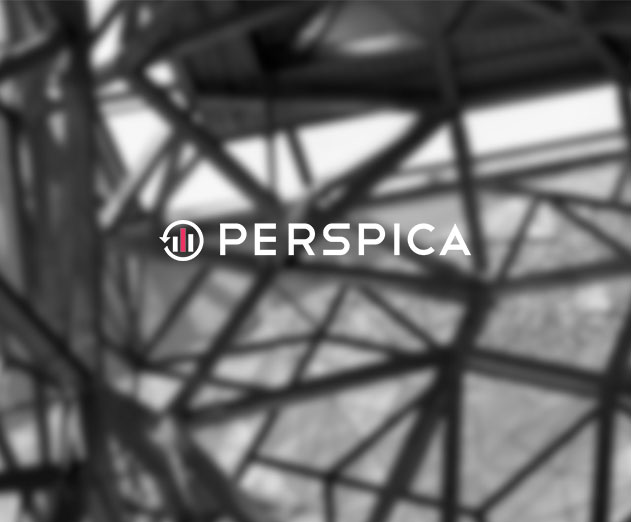 Bi-Modal IT and What You Need to Know About It
Tuesday, May 03, 2016 by Richard Harris

We visited with Dan Maloney, CEO of Perspica, Inc., about the emergence of "bi-modal IT," which calls for a reorganization of IT in order to meet the burgeoning digital requirements that enterprise IT is facing. Maloney provided insight into the greater need today than ever before for visibility into an organization's application stack and how new approaches ...
---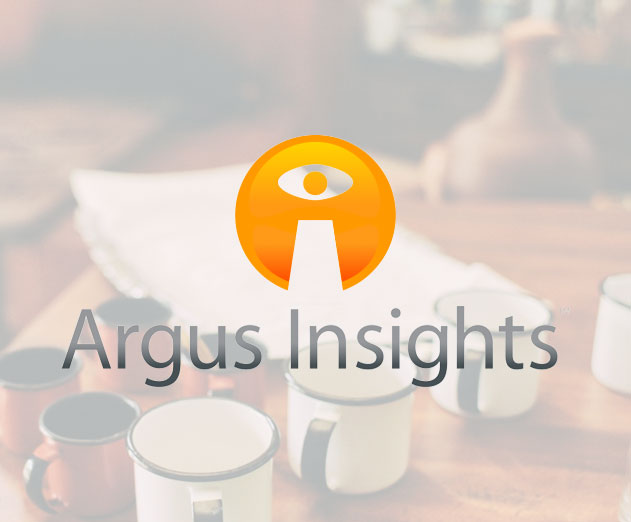 Big Data Security Concerns Driving Perceptions of the IoT Market
Monday, April 25, 2016 by Richard Harris

A new report from Argus Insights indicates that public IoT market concerns are heavily concentrated around Big Data. The report is titled "State of the Internet of Things: What's Leading Market Conversations" and was designed to analyze the growth of IoT in relation to the volume of the social engagement data collected and where the market discussion is focused. Th...
---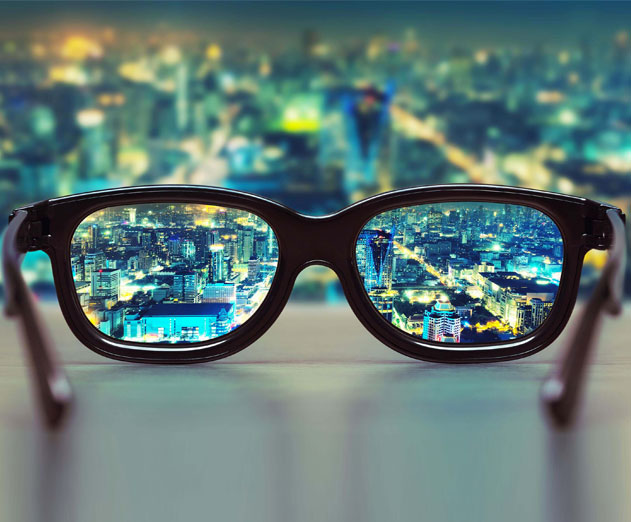 World Programming Releases Free Edition of Big Data Analytics Software
Friday, April 22, 2016 by Stuart Parkerson

World Programming has released a free version of the company's industrial analytics and data science software. The free WPS Express Edition is available for Windows and Mac OS X and includes all the features of the Standard Edition but with a restriction on the volume of data that can be processed. The license is for individuals, not companies, and is not intended for p...
---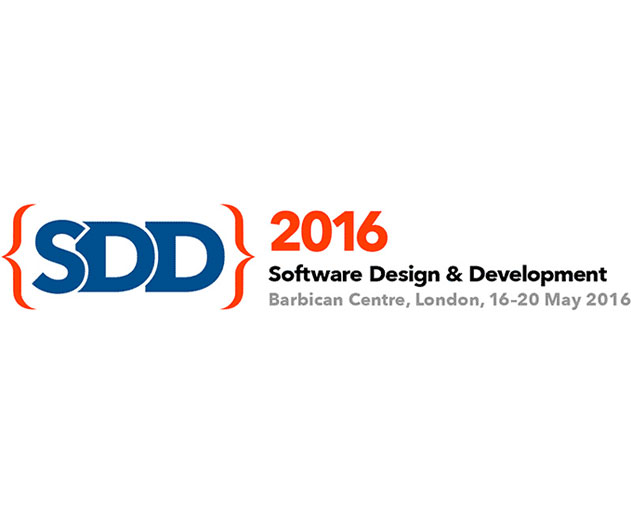 Software Design and Development Conference is May 16 – 20 in London
Tuesday, April 19, 2016 by Richard Harris

Topics covered include Angular 2.0, C# 6.0, Microservices, ASP.NET Core 1.0, Async Programming, Software Project Design, Agile Architecture, Clean Code, TDD, Functional Programming, CQRS, Debugging, NoSQL, Continuous Delivery, ASP.NET Core MVC, TypeScript, Big Data, DDD, Identity & Security, and much more.Pre conference workshops include:- A day of ASP.NET Core 1.0-...
---
Hortonworks and Pivotal Expand Big Data and Analytics Solutions
Monday, April 18, 2016 by Richard Harris

Hortonworks and Pivotal have expanded their relationship for the Hortonworks Data Platform (HDPTM) and Pivotal HDB which combines Hortonworks' support for data management and processing with Pivotal's analytics engine for Apache Hadoop. The newly expanded relationship includes the following:- Pivotal will standardize on Pivotal HDP, support subscription software th...
---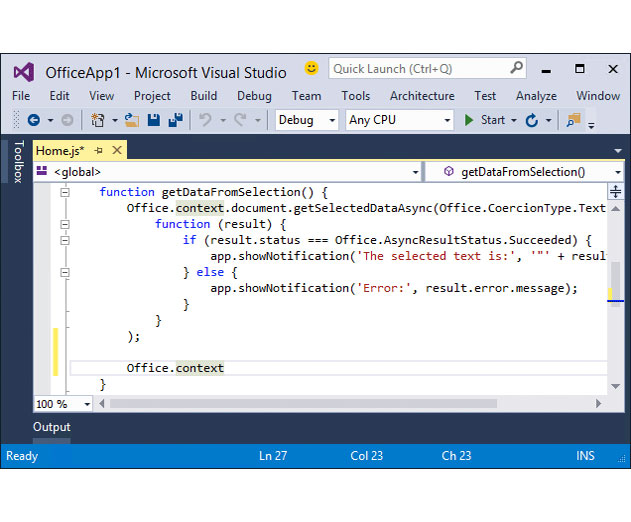 Microsoft Offers Developer Updates for Microsoft Office and Azure Services
Tuesday, April 05, 2016 by Stuart Parkerson

In addition to the announcements we covered here during the Microsoft Build 2016 developer conference, there is now new functionality for developers to leverage Microsoft Office, Xamarin's capabilities in Visual Studio Community, and new Azure Services.Microsoft Office PlatformAmong the new opportunities for developers to build on the Office platform includes ...
---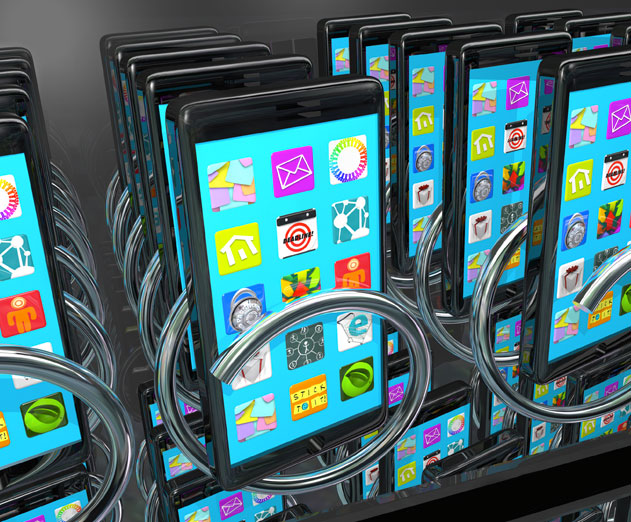 How March Madness Impacts Enterprise Mobile Data Usage and BYOD Security
Tuesday, April 05, 2016 by Richard Harris

Oversized events like March Madness and the Olympics not only can cause decreased productivity from employees, but also may increase security risks for companies whose employees are using devices that access corporate data. We visited with Michael Covington, VP Product for Wandera, to discuss research the company conducted during the NCAA basketball tournament to learn ...
---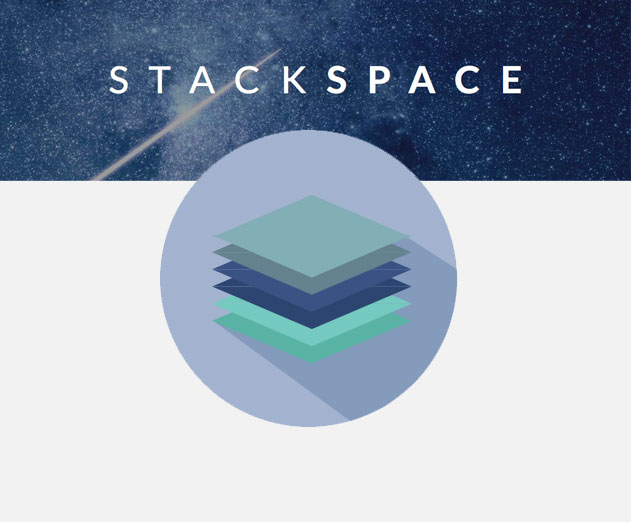 Stackspace Releases SaaS Big Data Analytics Platform
Monday, April 04, 2016 by Richard Harris

Stackspace has released a public beta of its Software-as-a-Service offering which provides a marketplace of big data tools that users can access to create configurable data pipelines, ingest selected data, and perform analysis.Stackspace users create their own customized distribution, using any combination of systems, and start using them in minutes. To ensure security,...
---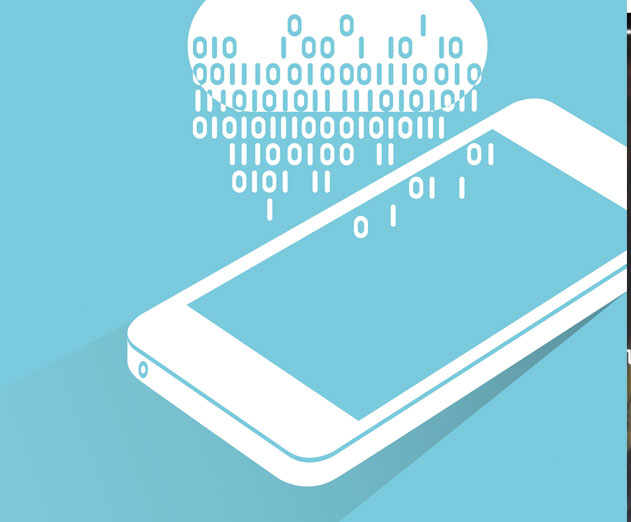 Cloud Hosting Provider iland Announces New API and SDKs
Monday, April 04, 2016 by Stuart Parkerson

Cloud hosting provider iland has announced its new cloud API, providing companies with the ability to access cloud data, deploy workloads, and integrate the iland cloud into their own management tools. Along with the Restful API release, the company is releasing Python, Java and Golang software development kits (SDKs).The iland Enterprise Cloud Services-Advanced Securit...
---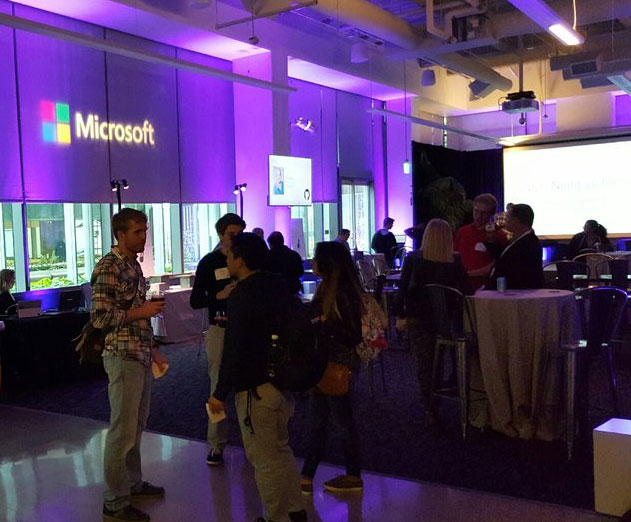 Microsoft Announces New Developer Tools at Build 2016
Friday, April 01, 2016 by Richard Harris

Microsoft made several announcements at Build 2016, the company's annual developer conference. Among the announcements were improvements to the Cortana Intelligence Suite, previews of new cloud services and toolkits, and the release of Windows 10 Anniversary Update which will offers new functionality for the Universal Windows Platform.Cortana Intelligence SuiteMicrosoft...
---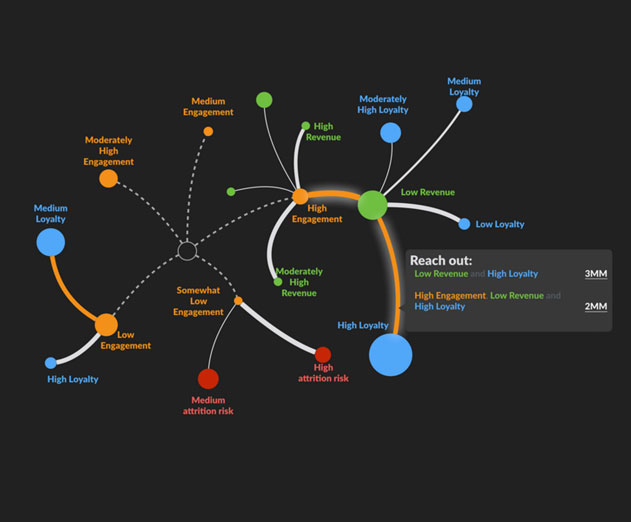 Pyze Mobile App Analytics Business Intelligence Emerges from Stealth
Wednesday, March 30, 2016 by Richard Harris

We recently visited with Dickey Singh, co-founder and CEO of Pyze which recently emerged from stealth to introduce Pyze Growth Intelligence, a business intelligence platform for mobile app publishers. The platform provides publishers with a "Data Scientist in a Box" to maximize app growth and personalize engagement.ADM: Pyze just emerged from stealth with a new business...
---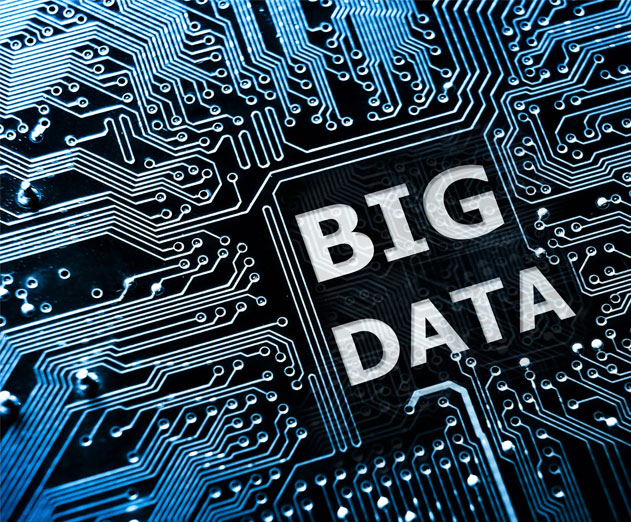 Orasi Software Expands Big Data Analytics Services
Wednesday, March 30, 2016 by Stuart Parkerson

Orasi Software has announced that it has added HPE IDOL and HPE Vertica, two of Hewlett Packard Enterprise's (HPE's) Big Data Platform solutions, to its product lineup. Orasi will utilize these solutions to help companies to deploy and effectively use the HPE big data analytics products."The HPE Big Data Platform components deliver speed and scale and the broadest...
---