augmented reality news search results
Developer news items we found relating to augmented reality
97 results
---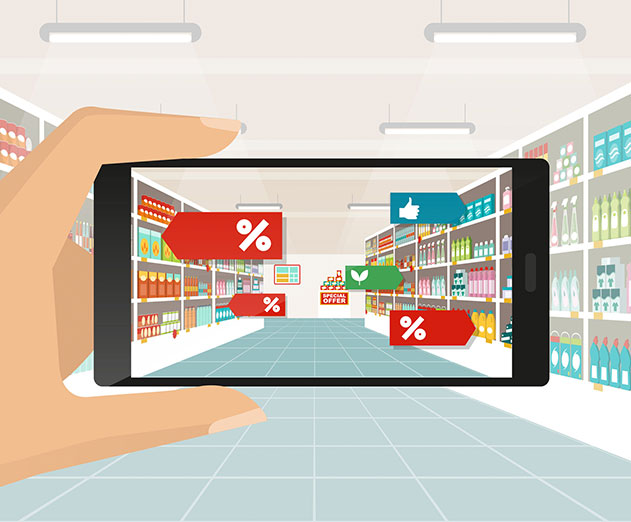 Overstock executive named co-chair of VRARA Retail Committee
Friday, January 12, 2018 by Christian Hargrave

Months after Overstock.com, announced the launch of its augmented reality (AR) feature within its iOS shopping app, the organization's senior vice president of software engineering, Amit Goyal, was named as the chair to VR/AR Association (VRARA)'s global retail and e-commerce committee. Along with Goyal's responsibility as chair, he will serve as president of the newly ...
---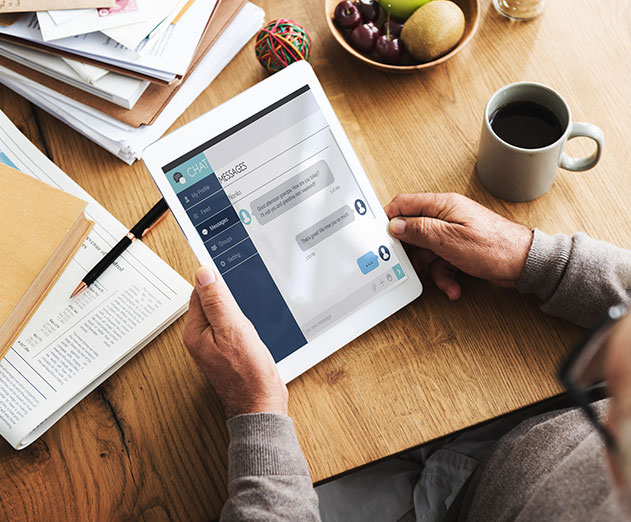 Oracle weighs in on chatbots for enterprise developers
Tuesday, December 05, 2017 by Richard Harris

From self-service to instant payments, the chatbot industry has seen great things from the latest advents in the field of AI. That's why we sat down with Oracle to learn more about how with all these new changes in the messaging industry enterprise can see the value that can be attained by adoption.We recently had a conversation with Suhas Uliyar, Vice President, A...
---
Women Who Tech launches competition for women startup founders
Monday, December 04, 2017 by Richard Harris

Women Who Tech has announced the launch of Women Startup Challenge: Emerging Tech, a pitch competition to showcase top early-stage women-led technology startups focused on Augmented Reality, Blockchain, IoT, Space and Robotics, Transportation, Biotech, Virtual Reality, Energy, and Agriculture tech. Aimed at closing the gender gap in the tech sector, the startup challeng...
---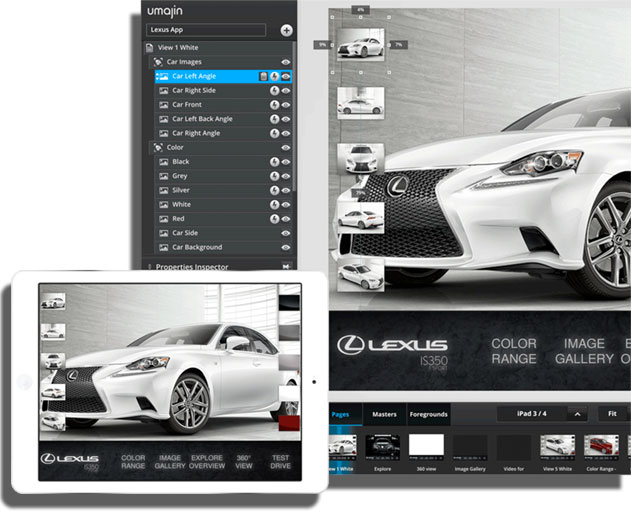 Umajin Immerse just launched
Monday, November 20, 2017 by Christian Hargrave

Umajin Immerse has announced the launch of Umajin Immerse, a development platform that includes 3D, Digital Agents, Augmented Reality (AR), Virtual Reality (VR), offline mapping and simplified and secure provisioning of enterprise data resources. The platform is used to drive innovation and digital transformation for enterprises, allowing rapid deployment of digital pro...
---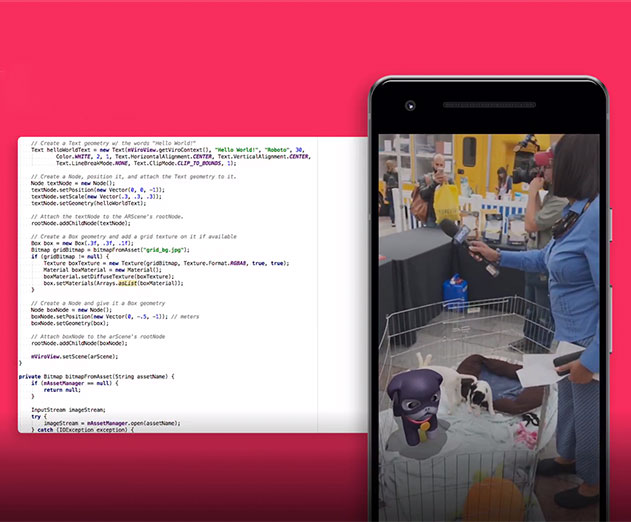 ViroCore launched to build immersive AR apps
Friday, November 17, 2017 by Richard Harris

Viro Media has announces the launch of ViroCore, a SceneKit equivalent for Android enabling native AR/VR development using Java. ViroCore supports ARCore, Google Cardboard, Daydream and Gear VR.With ViroCore, Android developers can now build immersive standalone AR/VR apps or add features like Snapchat's Lenses into their existing apps using familiar languages and tools...
---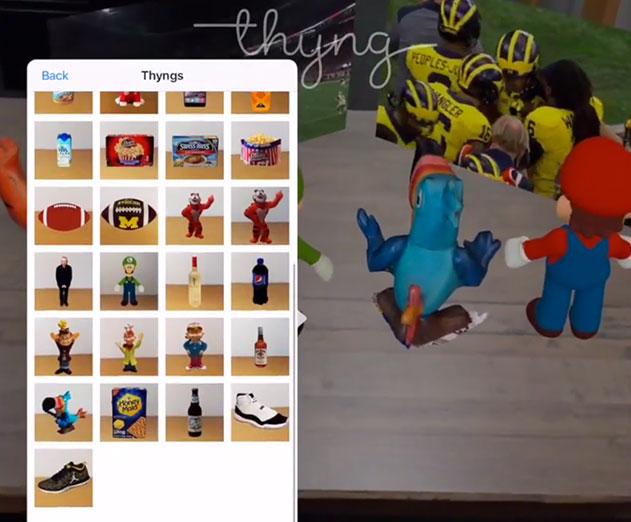 Developing in AR with Thyng
Monday, November 06, 2017 by Richard Harris

Augmented reality (AR) has gotten a lot of attention of late, with Apple and Google respectively launching ARKit and ARCore to help mobile app developers embrace AR. Well-known brands like Ikea and Strava have deployed ARKit apps, and many app developers are contemplating building AR elements into existing apps or coding new AR apps from scratch.In Chicago, startup Thyn...
---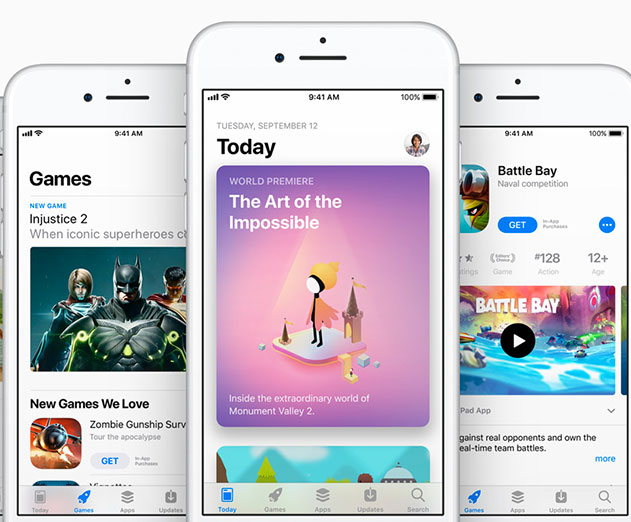 Learning ARKit for the average iOS developer
Monday, November 06, 2017 by Angela Yu

Augmented Reality is not new and developers already have tools to create augmented reality (AR) apps. But with Apple's brand-new ARKit, we're going to see a massive shift in the landscape as this new framework simplifies the process of building AR experiences for iPhone and iPad. With ARKit in their arsenal, developers are presented with a golden opportunity a...
---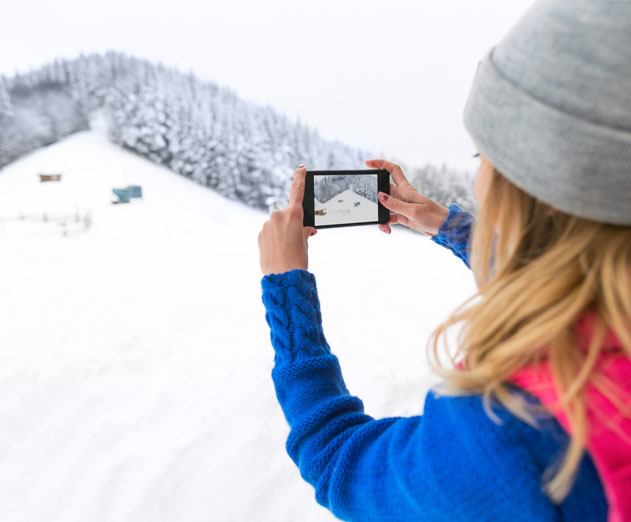 Using ARKit to provide a mobile content experience
Thursday, November 02, 2017 by Roman Taranov

With the launch of iOS 11 came a variety of new features - the most prominent being ARKit. As defined by Apple, "The basic requirement for any AR (Augmented Reality) experience - and the defining feature of ARKit - is the ability to create and track a correspondence between the real-world space the user inhabits and a virtual space where you can model visual content." A...
---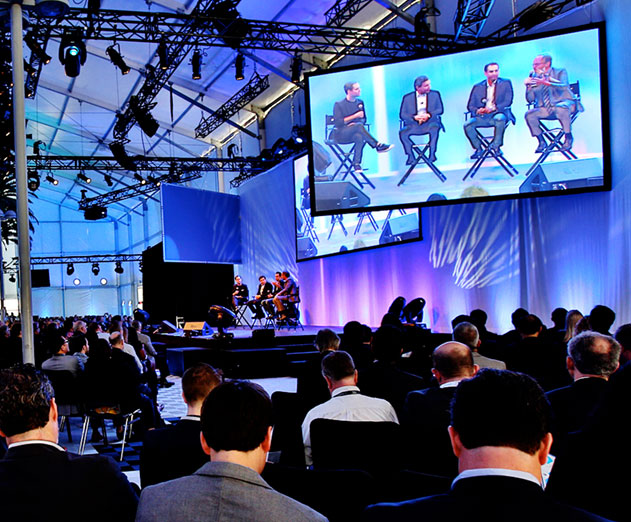 AutoMobility LA hosts 2017 Hackathon to tackle LA congestion
Thursday, October 26, 2017 by Richard Harris

The LA Auto Show and AutoMobility LA has announced plans for its 2017 Hackathon, sponsored by Honda Innovations. The Hackathon, which will be hosted by AutoMobility LA for the first time, will take place over a period of 24 hours, November 27-28 at the Los Angeles Convention Center.For this year's Hackathon, developers will be asked to tackle the transportation and mobi...
---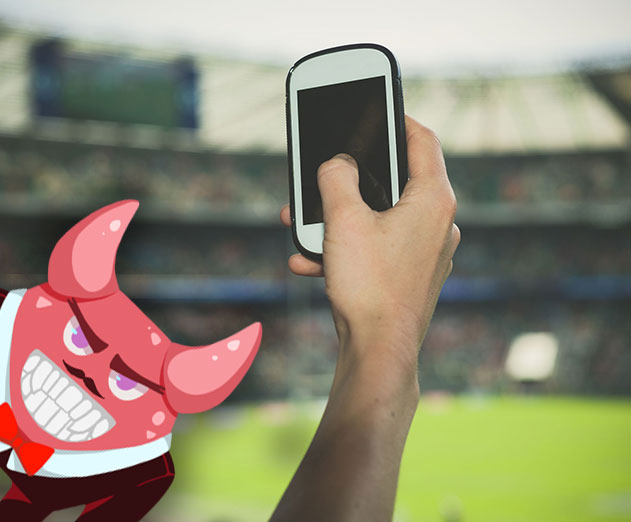 Crossfield Digital talks sports apps and feature creep
Thursday, October 26, 2017 by Richard Harris

Crossfield Digital, a New York headquartered development stsudio, is a member of the RSE Ventures family of companies. Crossfield boasts clients like the International Champions Cup, Red Bull Global Rallycross and Bleacher Report, but is equally experienced with entrepreneurs in a broad range of industries who are trying to build exciting new products. Last month, ...
---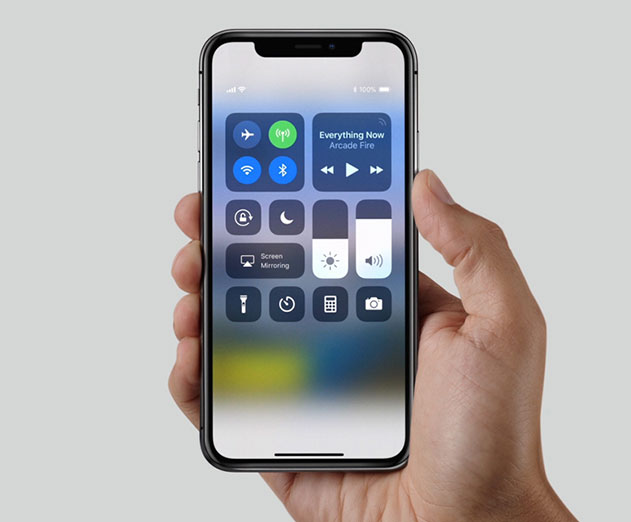 Creating apps for iPhone X with newly opened doors
Tuesday, October 17, 2017 by Evan Rosenbaum

Over the past ten years of new iPhones, Apple has introduced features - some with little fanfare and others as marquee parts of the new phones - which cause a seismic shift in user behavior. Shifts in user behavior create opportunities for app developers to create enduring brands and experiences.The Apps of TomorrowAn analysis of some of these features and the enduring ...
---
Automotive startup competition 2017 finalists
Monday, October 09, 2017 by Richard Harris

The Los Angeles Auto Show (LA Auto Show) and AutoMobility LA has announced the finalists for its 2017 Top Ten Automotive Startups Competition (Top Ten) presented by Magna International, Inc. Selected from nearly 300 applicants, these innovative finalists were chosen based on a number of different criteria including the potential to greatly impact the daily transportatio...
---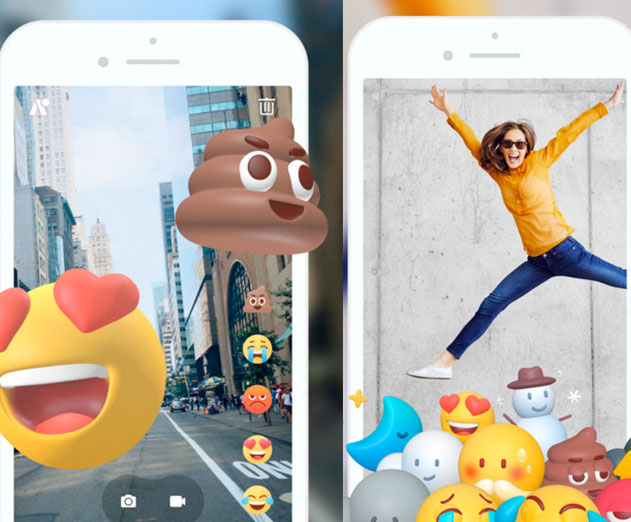 ARCam augmented reality App launched by Cheetah Mobile
Tuesday, October 03, 2017 by Richard Harris

Cheetah Mobile Inc. has announced their latest app, ARCam, which allows users to create a 3D moment by inserting augmented reality features into photos and videos. ARCam was built on Apple's ARKit introduced with iOS 11 and is available now for download at ARCam App Store."ARCam is a new, streamlined app that allows people to have more fun with their phone camera than e...
---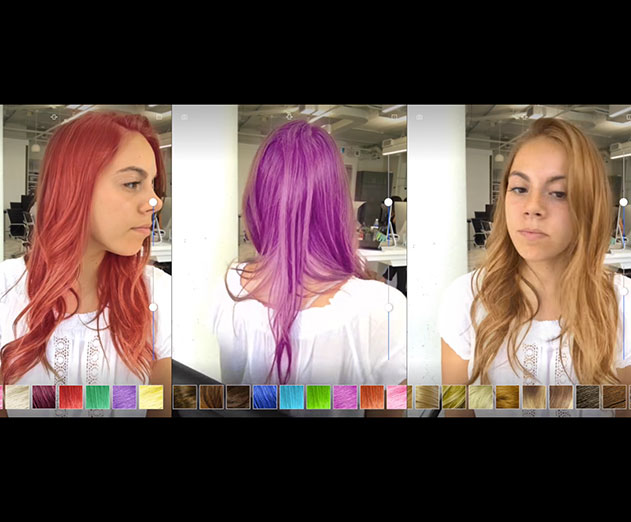 AR and deep neural networks collide to provide ModiFace
Thursday, September 28, 2017 by Christian Hargrave

ModiFace has announced a new live video based hair tracking and hair color simulation technology utilizing a deep neural network architecture. The new deep learning architecture utilizes a set of collaborative neural networks to detect hair in each video frame and to adjust the coloration of hair in a photo-realistic way. The implementation also utilizes the latest mach...
---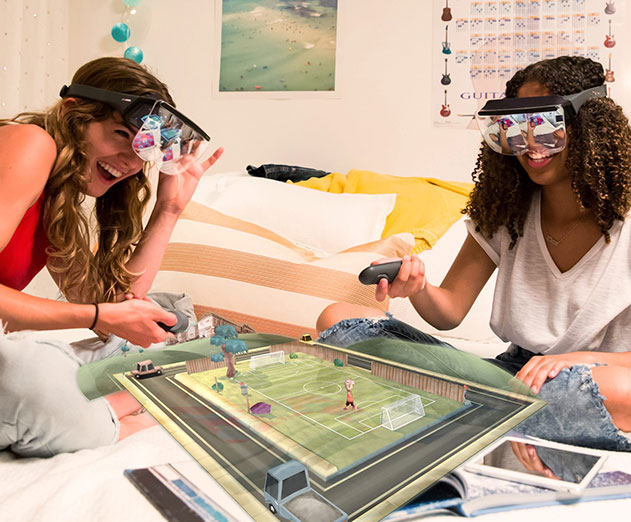 Mira raises $1M for their AR headset Prism
Monday, September 25, 2017 by Christian Hargrave

Mira has recently raised $1 million Seed Plus funding round led by Greylock Partners, Founders Fund Angel, and Macro Ventures, bringing Mira's total funding raised to date to $2.5 million. The additional funding will be used to provide more resources to the burgeoning developer community and bolster Mira's content partnership initiatives. Additionally, Mira announced th...
---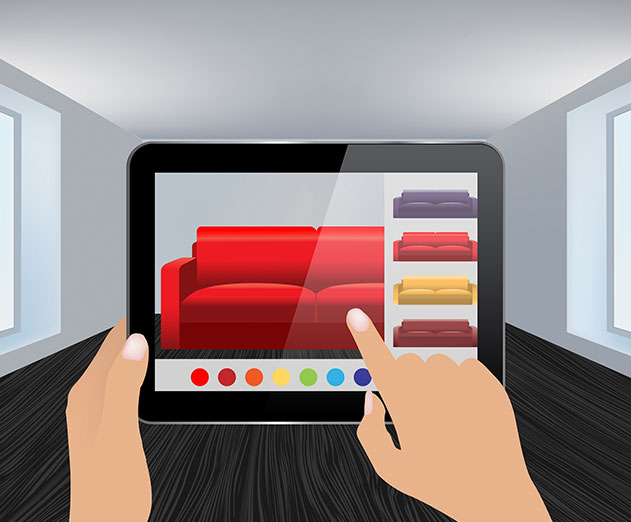 Shopping in AR is the future says Overstock
Thursday, September 21, 2017 by Christian Hargrave

Overstock.com, Inc. will be launching augmented reality (AR) within the retailer's iOS shopping app. Shoppers using a cell phone or tablet with iOS11 can launch the AR experience directly from the retailer's app, which features true-to-life-size 3D models, giving shoppers the most accurate representation of the product as possible so they can see exactly how it will fit...
---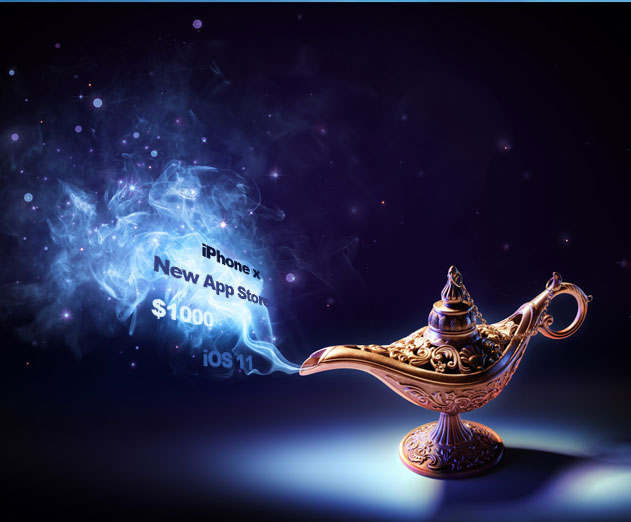 What the iPhone X and iOS 11 mean to app developers
Tuesday, September 12, 2017 by Richard Harris

The excitement of Apple launch day always reminds me of the Willy Wonka "opening of the gates", you know - where the public gets a peek inside Apple's secret factory for a brief moment. But this year the Apple event feels a bit different. Maybe it's the recent leaks, maybe it's because we all know Apple is facing a ceiling of innovation they have to punch through - and ...
---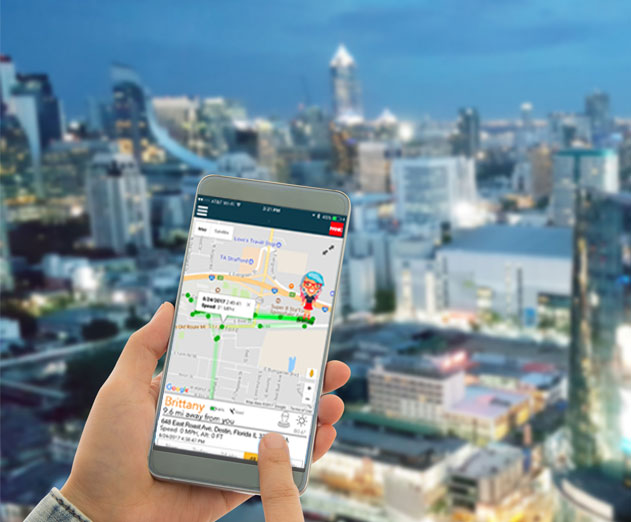 Mobile GPS Tracking app Chirp GPS launches 3.0
Monday, September 04, 2017 by Christian Hargrave

Chirp GPS, the professional mobile GPS tracking mobile app and website used by hundreds of thousands of professionals, has announced that the long awaited version 3.0 is now available for download in the Apple app store and Google play store.The update comes after a year in research and development, and through watching how users engaged with Chirp GPS in their daily li...
---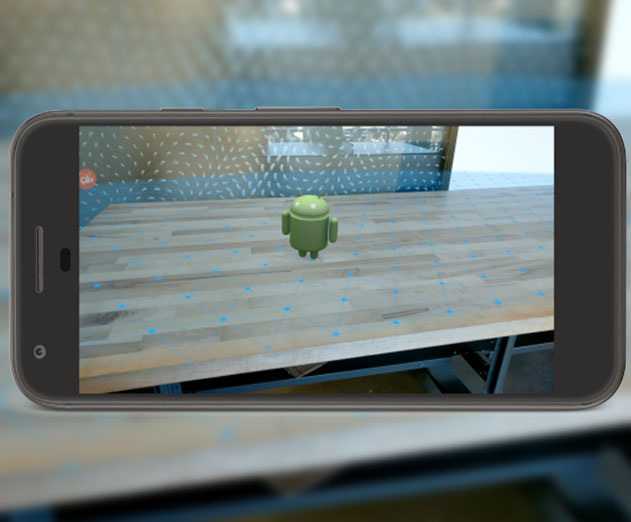 Google ARCore SDK releases Unreal Engine support
Friday, September 01, 2017 by Richard Harris

Google has announced ARCore, bringing augmented reality (AR) functionality to Android smartphones. Developers can immediately get started with Google's developer preview of ARCore, which also includes Unreal Engine support. ARCore enables AR development across Android ecosystem, giving developers the ability to make compelling AR experiences without the need for any add...
---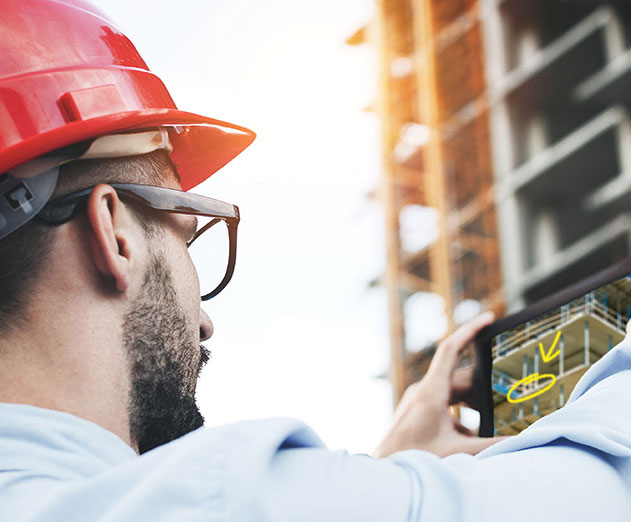 Coresystems-SightCall partnership brings AR to field service
Monday, August 28, 2017 by Christian Hargrave

Coresystems, a provider of cloud-based field service and workforce management software, has announced its partnership with SightCall, a video communications cloud platform. The partnership will bring the augmented reality (AR) functionalities of SightCall's Video Assistance to Coresystems' field service solution, allowing for field technicians to leverage augmented remo...
---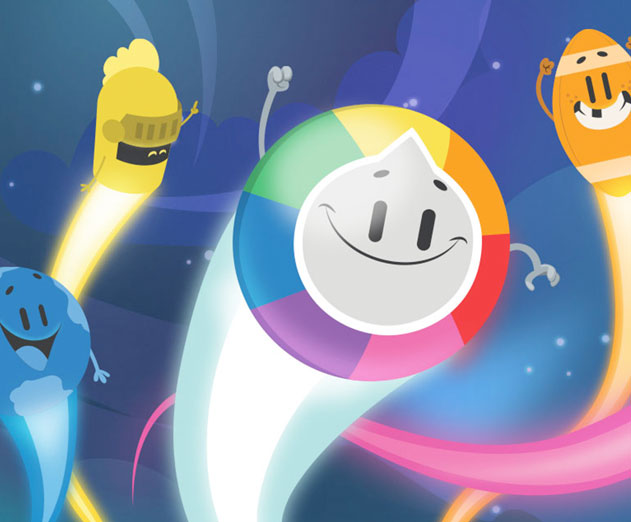 Building a viral app platform
Monday, August 28, 2017 by Richard Harris

With the 1 year anniversary of Pokemon Go fresh in our minds, it's fair to wonder why more mobile games have not reached the same level of success. Many have made an initial splash but failed to maintain the momentum necessary to achieve viral status. One notable exception is Trivia Crack. Since it's release in 2013, the mobile gaming sensation has been downloaded more ...
---
AR experience to be provided as New York Jets team up with Xperiel
Friday, August 18, 2017 by Richard Harris

To kick-off the 2017-2018 NFL season, the New York Jets and Xperiel, inventor of the Real World Web (RWW) platform, are announcing a partnership to bring football fans' favorite in-stadium activities right to their fingertips. Starting on September 24, during the home game against the Miami Dolphins, fans using the New York Jets app will be able to participate in custom...
---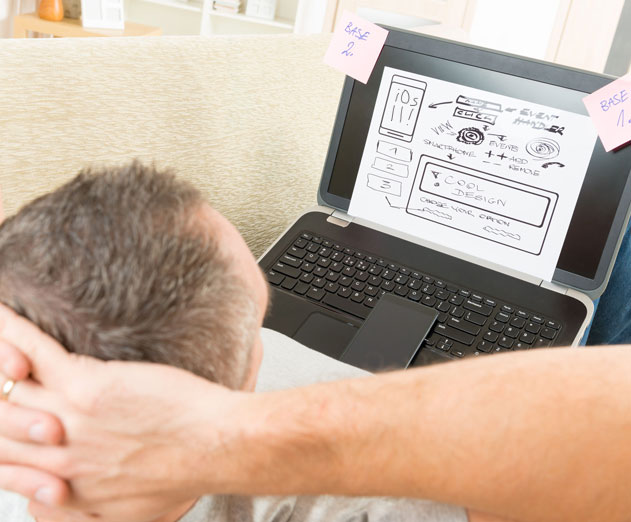 iOS 11 developer tips to maximize your opportunities
Friday, August 04, 2017 by Mark Price

One decade after the launch of the first iPhone, Apple is set to introduce the latest iOS. Deemed by the tech behemoth as the world's most advanced mobile operating system, iOS 11, still in public beta test, is packed with capabilities designed to help developers create cohesive and immersive user experiences. Following are new features and long-anticipated upgrades inc...
---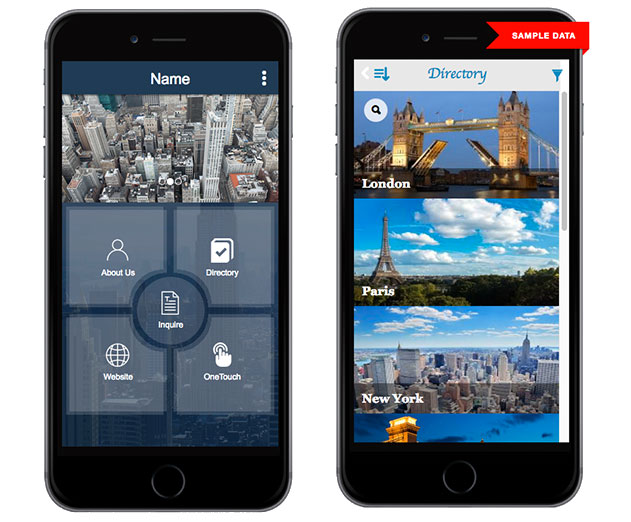 Appy Pie App Sheets feature
Friday, July 21, 2017 by Christian Hargrave

Appy Pie, a cloud-based mobile application builder platform just announced the launch of its App Sheets feature, which allows business owners to link all of their Google Spreadsheets and Forms into an app to modify in real-time. Appy Pie's newest feature allows users to have access to their Google Spreadsheets or Forms directly from the Appy Pie app to instantly add, mo...
---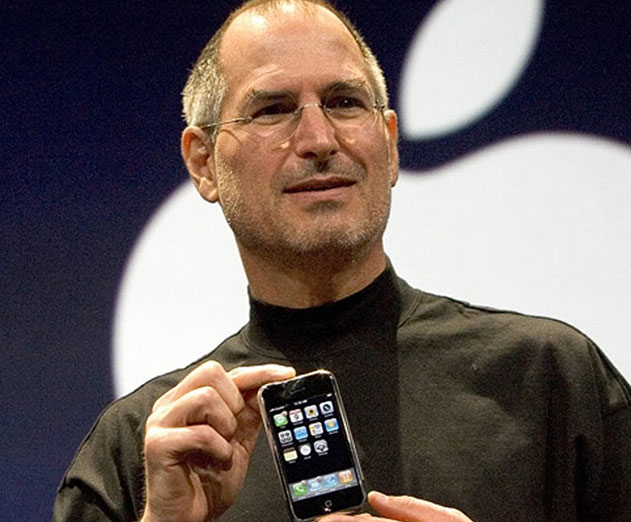 10 years after the iPhone launch here is how people feel now
Thursday, June 29, 2017 by Richard Harris

To coincide with the 10th anniversary of the launch of iPhone, Axway has published results from a survey that examines the role that smartphones play in enhancing consumer lives with improved services and experiences, and how consumers would like to see the smartphone evolve in future. The survey of 1,200 U.S. consumers found that consumers value data security and priva...
---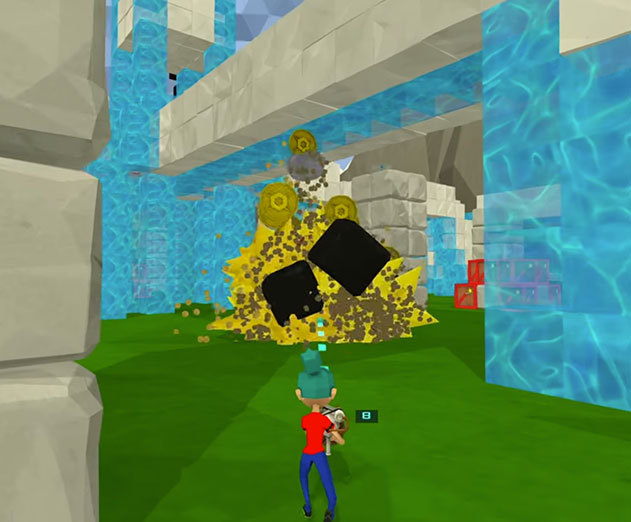 Multiplayer arena and game builder released by uGen World
Wednesday, June 28, 2017 by Richard Harris

uGen World, an indie game studio, has announced the launch of a cross-platform virtual playground for gamers to build, share, and play called Q.U.I.R.K.. Q.U.I.R.K. (Quantum Universe Interaction and Replication Kit) is directed by user feedback and fueled by user-generated content so players can enjoy an ever-changing selection of fun and innovative games. Q.U.I.R.K. al...
---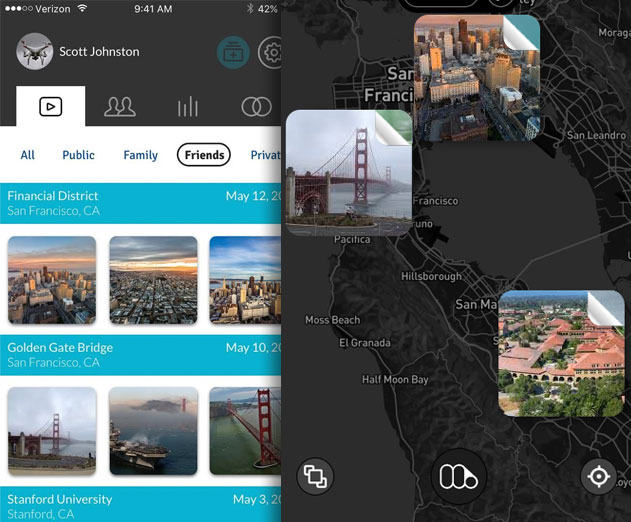 Memery launches a new drone video app called Dragonfly
Tuesday, June 27, 2017 by Richard Harris

Memery a provider of location based video apps, announces the launch of Dragonfly, a complete solution for drone video. While the company has also added Darren Liccardo, former DJI executive and drone technology expert, to its advisory board. Available now on the App Store the launch kicks off the Try Dragonfly in July promotional event. For the next month Dra...
---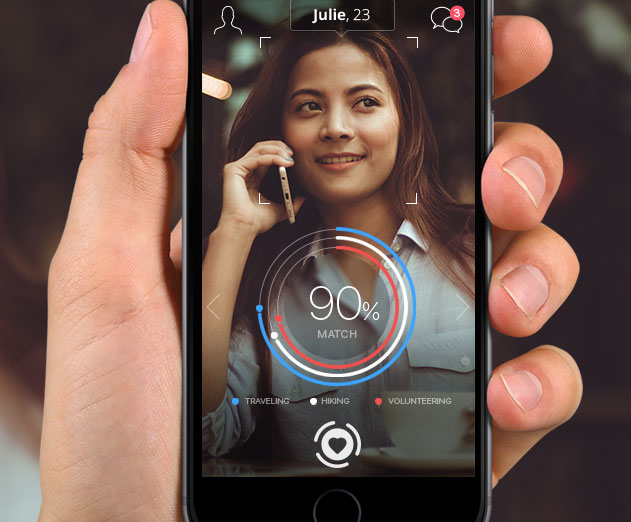 Augmented Reality dating coming soon
Thursday, June 08, 2017 by Christian Hargrave

Artha Holding, LLC announced that it will release the first Augmented Reality dating app, FlirtAR, in the Fall of 2017. In development since March 2017, FlirtAR promises to change the future of digital matchmaking forever.According to Renan Godinho, founder of FlirtAR, "FlirtAR will use facial recognition, geolocation, and augmented reality to show user dating profiles ...
---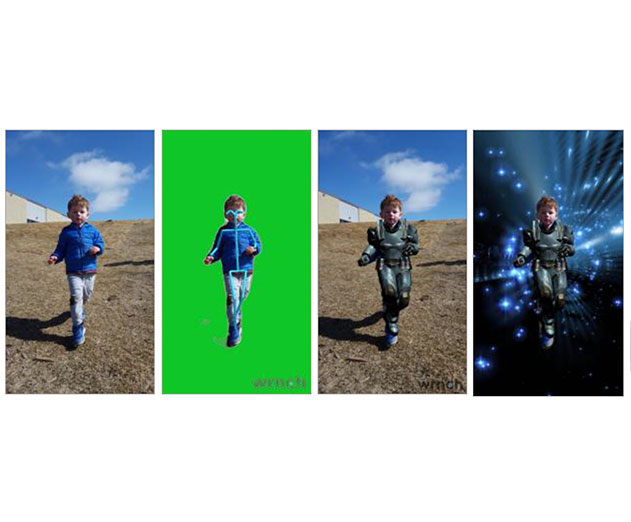 wrnch debuts latest AR tech at Augmented World Expo 2017
Friday, June 02, 2017 by Christian Hargrave

Computer vision start up, wrnch, uses deep learning to turn your smartphone into a motion capture device and find people in the pixels.Motion capture is the process of digitizing human form and movement. Professional motion capture systems have revolutionized movies, video games, VR, sports analytics and clinical medicine. Up until now, motion capture was expensive, lim...
---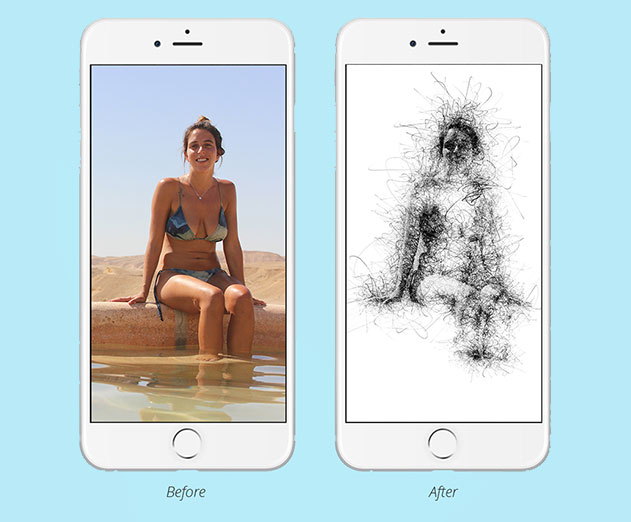 The Future of AR in mobile apps
Tuesday, May 30, 2017 by Richard Harris

Augmented reality: the shiny new toy that every company wants to get their hands on and be a part of. Since Facebook launched its AR platform a few weeks ago at F8, augmented reality has now become the standard in which companies must reach to achieve complete consumer interaction.While there is still a lot to discover and unleash when it comes to the capabilities of AR...
---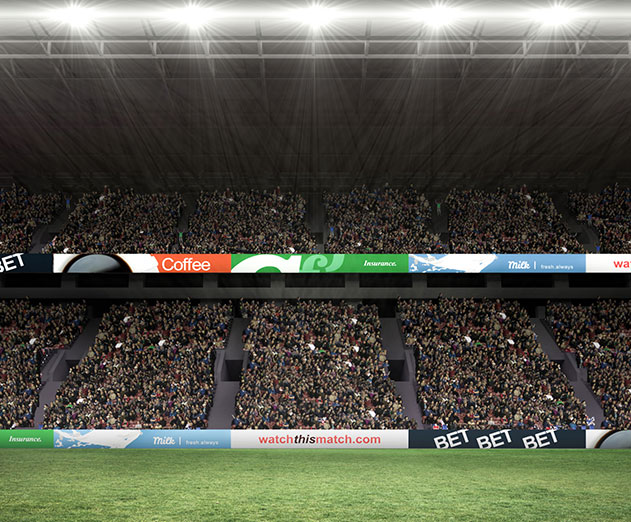 Digital transformation wave reaches the sports industry
Thursday, May 25, 2017 by Richard Harris

Built.io, a provider of digital transformation solutions, has announced the general availability of its Digital Fan Experience Platform, which allows sports franchises to reinvent how they connect with their fans - during game time and beyond.Now, sports franchises around the world have access to the same award-winning platform from Built.io that helped NBA teams like t...
---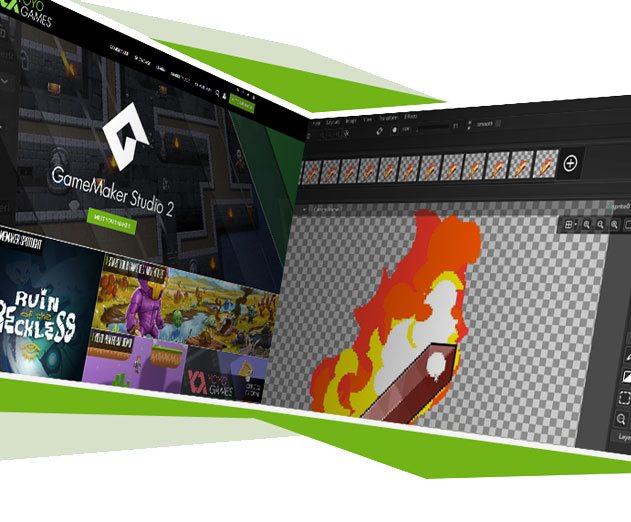 Drag and drop game creator studio GameMaker updates to version 2
Wednesday, May 24, 2017 by Richard Harris

YoYo Games' recently launched cross-platform 2D game engine, GameMaker Studio 2, is now available in a convenient education package specifically for schools and their students. Any approved university or school affiliate will now have access to a free trial version with zero time restrictions/commitments and a simple option to upgrade to the full version. Educational in...
---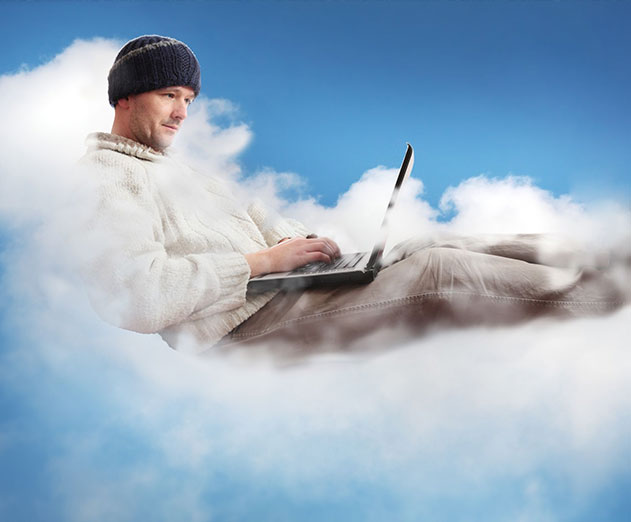 The cloud is changing under our nose according to Packet
Tuesday, May 23, 2017 by Richard Harris

We recently sat down with Zac Smith, CEO of Packet to talk about the challenges with existing cloud and infrastructure solutions for the modern app developer. As new and emerging technologies and consumer experiences including IoT, virtual/augmented reality, mobile gaming, drones, and autonomous cars become more common, developers building apps to power these things wil...
---
Bringing LEGO minifigures to life using AR and emotion recognition
Wednesday, May 03, 2017 by Richard Harris

Goran Vuksic, an iOS developer for Tattoodo, has made a unique new application that is helping make childhood dreams come alive. The app uses emotional AI and Augmented Reality SDK's that help transform miniature LEGO characters into interactive models. The project responds to a user's facial features by analyzing and projecting the user's current mood onto the LEGO cha...
---
An augmented reality game for DJI drone users
Tuesday, May 02, 2017 by Richard Harris

Edgybees just launched a new augmented reality (AR) mobile application that is compatible with DJI drones, including the older Phantom 3, the Phantom 4 and the new Mavic Pro. Developed using DJI's software development kit, the 'Drone Prix' is the first ever AR mobile app created specifically for DJI's aerial platforms, allowing users, especially new drone pilots, to mas...
---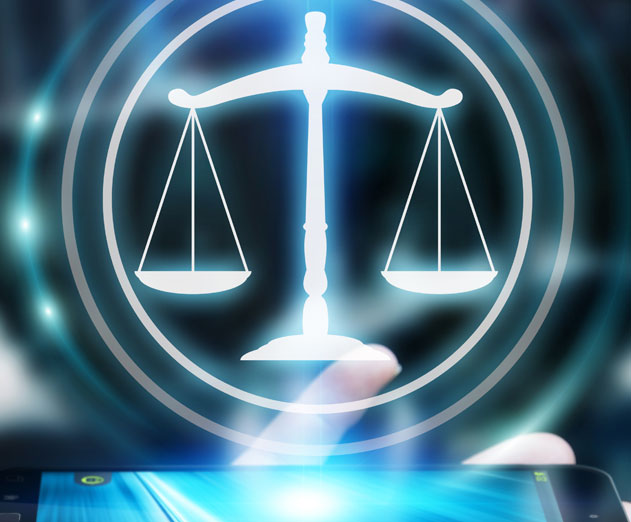 The intersection of AR, IoT, and Apps in the legal realm
Thursday, April 27, 2017 by Adam Grant

In 2007 the Apple gave us the iPhone and Apps became the rage. While the term "Internet for things" was first coined 1999 by Kevin Ashton (one of the founders of the original Auto-ID Center at MIT), in 2013 the Global Standards Initiative on Internet of Things defined the term as "the infrastructure of the information society." AR, or Augmented Reality, unlike virtual r...
---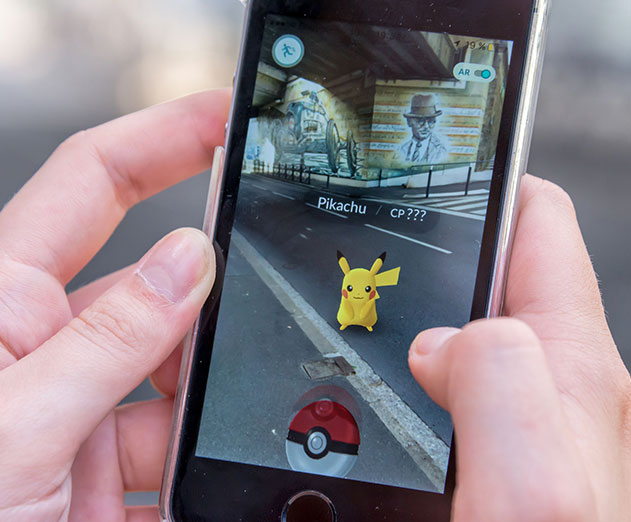 The marketing secrets of the most popular apps
Tuesday, April 11, 2017 by Richard Harris

Editors note: Guest submission by Stefan Benndorf, Managing Director & COO, AppLiftThe most successful apps are engaging and well-designed, but that is not the only reason why they're popular. The Angry Birds and Pokémon GO's of the world owe much of their success to masterful marketing. Americans spend nearly 80 percent of their time on mobile phones in their three...
---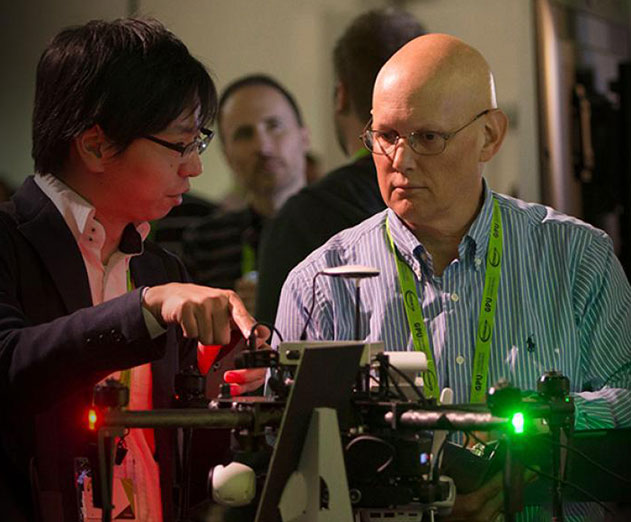 NVIDIA hosts eighth annual GPU Technology Conference
Wednesday, April 05, 2017 by Richard Harris

NVIDIA will host its eighth annual GPU Technology Conference (GTC) on May 8-11, at the San Jose McEnery Convention Center. NVIDIA founder and CEO Jensen Huang will deliver a keynote on Wednesday, May 10, to an expected audience of 8,000 attendees.GTC is the largest event of the year for developers, data scientists and executives in the fields of artificial intelligence,...
---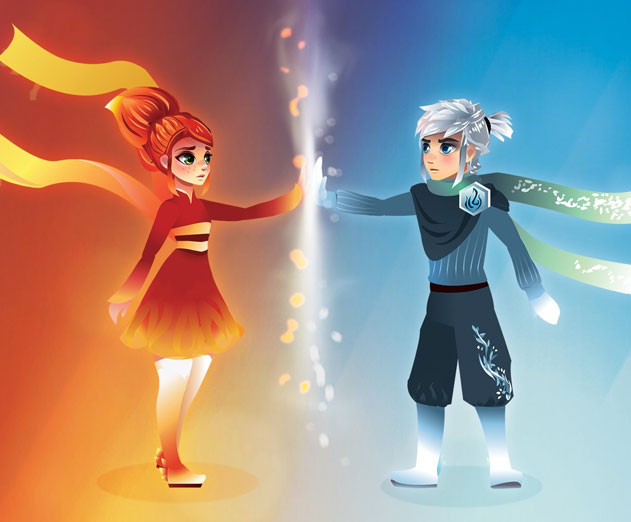 What we learned at GDC 2017, and dates for GDC 2018 announced
Monday, March 13, 2017 by Richard Harris

The 2017 Game Developers Conference (GDC), the world's largest and longest-running event serving professionals dedicated to the art and science of making games, concluded a successful week of networking, learning and inspiration. In total, the conference hosted more than 26,000 professional attendees, 500 lectures, panels, tutorials and roundtable discussions, and ...
---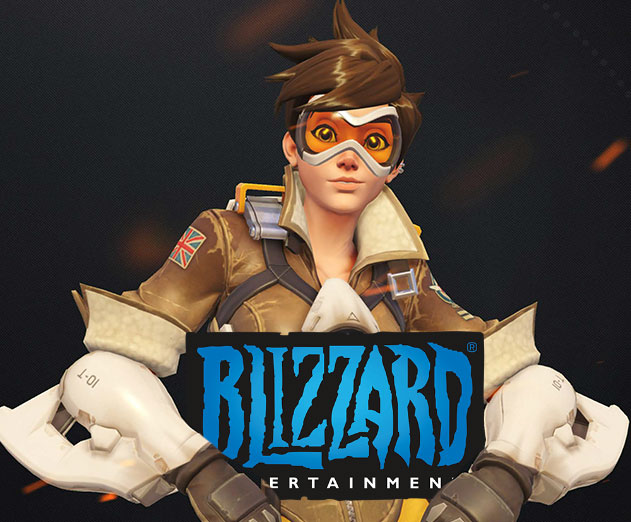 Game Developers Choice Awards game of the year goes to..
Friday, March 03, 2017 by Richard Harris

Blizzard Entertainment's popular and stylish multiplayer shooter, Overwatch, was honored with the prize for Game of the Year at this year's 17th annual Game Developers Choice Awards (GDCA) ceremony during the 2017 Game Developers Conference (GDC) at the Moscone Center in San Francisco. Overwatch's carefully calibrated balance and polished gameplay mechanics also earned ...
---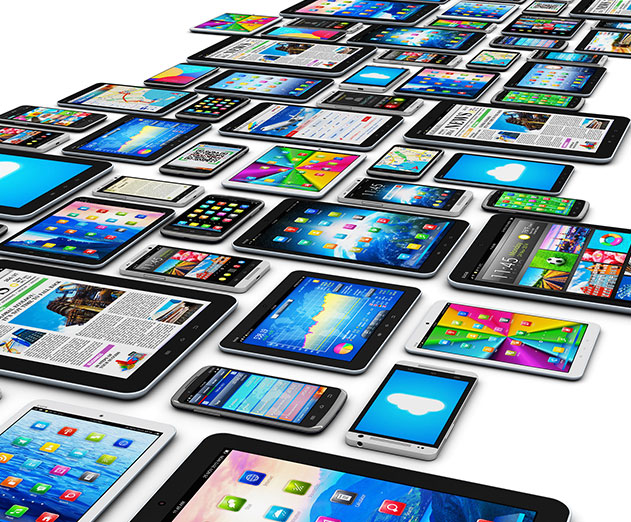 Apps will soon have to be compatible with over 100 devices
Friday, February 24, 2017 by Richard Harris

The Mobile World Congress 2017 has prompted AppFutura to release a report with keys to create a mobile app with the collaboration of development companies worldwide. Main conclusions show that apps will have to be more dynamic and adapt to the increasing number of devices and technologies available, still far from the mobile market full potential.Mobile applications hav...
---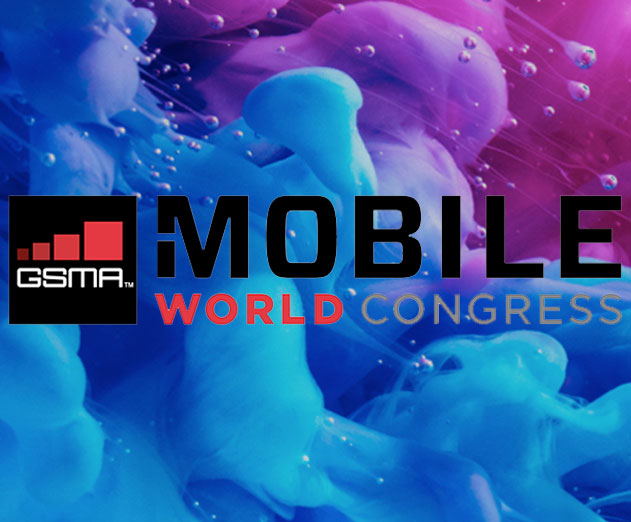 All eyes on Mobile World Conference 2017
Wednesday, February 22, 2017 by Richard Harris

As all eyes turn to the Mobile World Conference (MWC) in Barcelona this month (27 February - 4 March, 2017), Ovum's analyst team have gathered their views regarding what they expect to see at the world's largest and most highly regarded mobile industry event.A key theme, which recurs throughout the report is the belief that MWC 2017 will mark a further shift in the evol...
---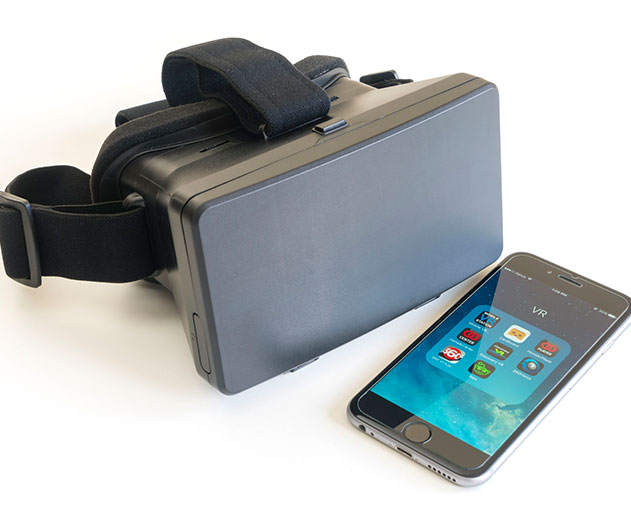 Drag and drop app building platform now includes VR/AR elements
Sunday, February 05, 2017 by Richard Harris

Appy Pie, a cloud-based mobile application builder platform, has announced the integration of their newest virtual reality (VR) and augmented reality (AR) features into their no-code platform, allowing small and medium sized businesses (SMBs) to easily integrate immersive technology into their apps, further enhancing the user experience. That means that there is nothing...
---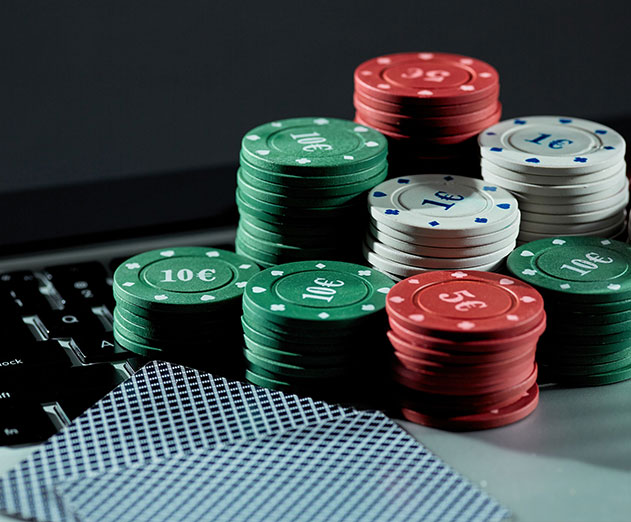 Virtual reality gambling expected to grow 800 percent by 2021
Wednesday, January 25, 2017 by Paul Swaddle

How virtual reality will transport casino players and their friends to exciting locations for their online gambling experience.With the advances in technology and the corresponding growth in interest from major key players, VR is now in a position where the market can finally take off. Juniper released its study late last year into augmented reality across multi platfor...
---
GDC says HTC Vive outpaces Oculus Rift as the most popular VR / AR platform
Thursday, January 12, 2017 by Christian Hargrave

The Game Developers Conference (GDC) has released the results of the fifth annual State of the Industry Survey, revealing trends in the games industry ahead of GDC 2017 this February. Here are some of the many learnings from the survey of more than 4,500 game developers who have attended GDC in the last three years.Game Makers are feeling optim...
---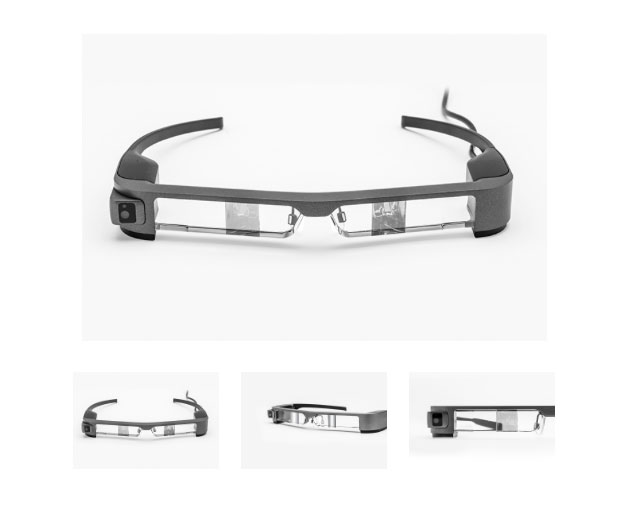 Moverio BT300 Developer Edition released for developing AR apps
Friday, January 06, 2017 by Michael Haynes

Create AR apps, including DJI drone apps, with the Epson Moverio BT-300 developer edition smart eyewear kit.Epson, providers of the Moverio augmented reality (AR) smart eyewear platform, has announced the immediate availability of its Moverio BT-300 Developer Edition. The new AR platform is designed for software developers creating new experiences in augmented...
---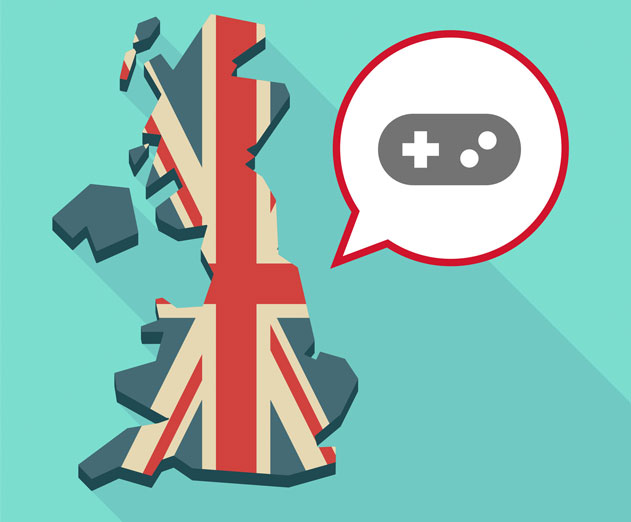 UK video games industry to grow in 2017 says new TIGA report
Tuesday, January 03, 2017 by Christian Hargrave

TIGA reports that the UK video games industry would increase investment and expand employment in 2017. They made the comments in their latest Business Opinion Survey 2016/17. The report was based on a survey of 50 games businesses including small, medium and large firms, developing games across mobile/tablet, VR, PC and console. TIGA's Business Opinion Survey 2016...
---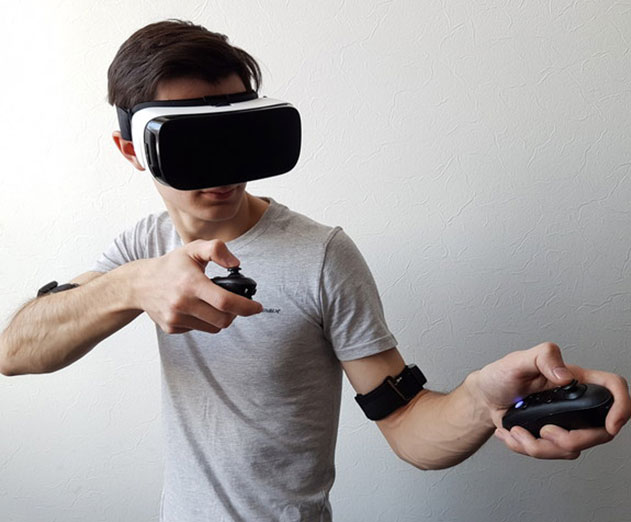 Finch Shift VR Kit to accelerate consumers' interest to virtual reality
Tuesday, December 27, 2016 by Christian Hargrave

In spite of billions of dollars invested in virtual reality startups, current market demand for VR gadgets is significantly below earlier predictions. The industry experts see the mobile VR segment as the key to the doors to virtual reality consumer adoption. Tractica researchers forecast global sales of smartphone-powered VR devices to reach 323 million units between 2...
---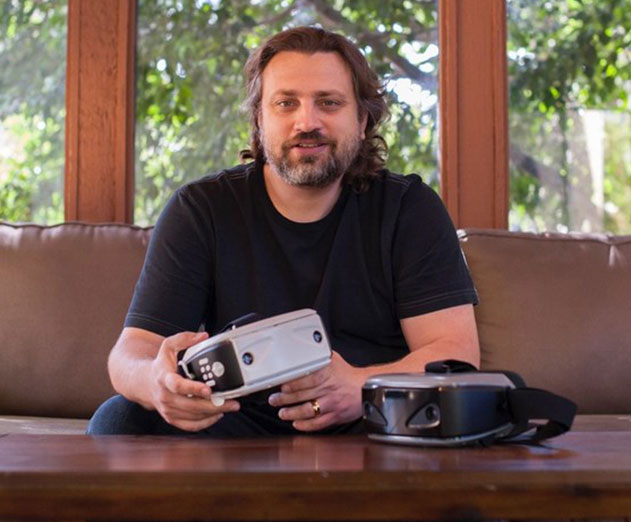 Okularion: The first VR and AR headset in one
Wednesday, December 21, 2016 by Richard Harris

HKLA Studio has released Okularion, the first standalone wireless mixed reality (virtual reality and augmented reality) headset on the market. The headset is available through a Kickstarter campaign for a special early bird pricing of $200 and will retail under $300, including two controllers. Okularion is designed to allow the user the freedom to experience AR and VR w...
---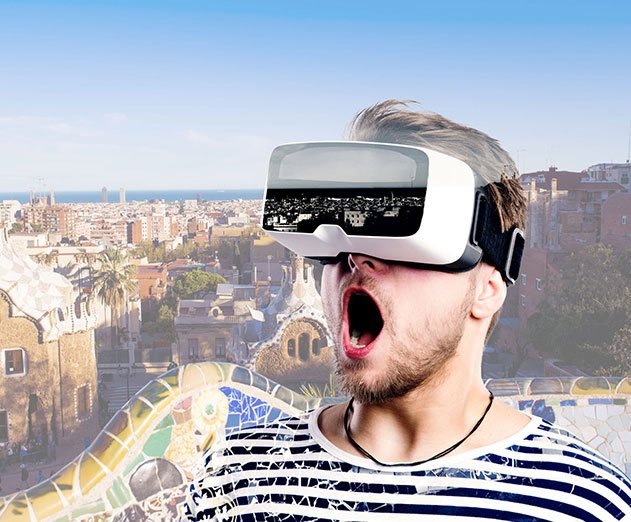 Celeno and NGCodec join forces for zero latency VR
Tuesday, December 20, 2016 by Christian Hargrave

Celeno Communications have joined forces to deliver a wireless virtual reality (VR) solution.At the annual Consumer Electronics Show (CES) in Las Vegas, Nevada, experts from both companies will showcase NGCodec's zero latency RealityCodec H.265/HEVC video compression technology running over Celeno's 802.11ac 5GHz Wi-Fi link for VR applications—the world's first demo of ...
---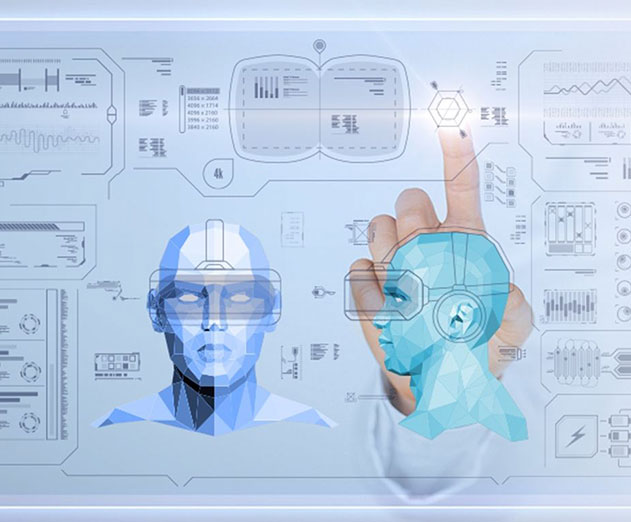 The exploratory research to see how VR can help children with Cerebral Palsy
Tuesday, December 20, 2016 by Christian Hargrave

Design Interactive, Inc. has announced that it received an Early-concept Grant for Exploratory Research by the National Science Foundation to use VR to help children with Cerebral Palsy. The grant falls under the NSF's General & Age Related Disabilities Engineering program that supports research that will lead to the development of new technologies, devices, or soft...
---
Unity hires some AI and Machine learning muscle
Monday, December 12, 2016 by Christian Hargrave

Unity announced that it has hired Dr. Danny Lange as VP of AI and Machine Learning. He joins from Uber, where he was head of machine learning.At Uber, Lange led the efforts to build the world's most versatile Machine Learning platform to support Uber's hyper growth. As head of machine learning, Lange will lead Unity's efforts around AI (Artificia...
---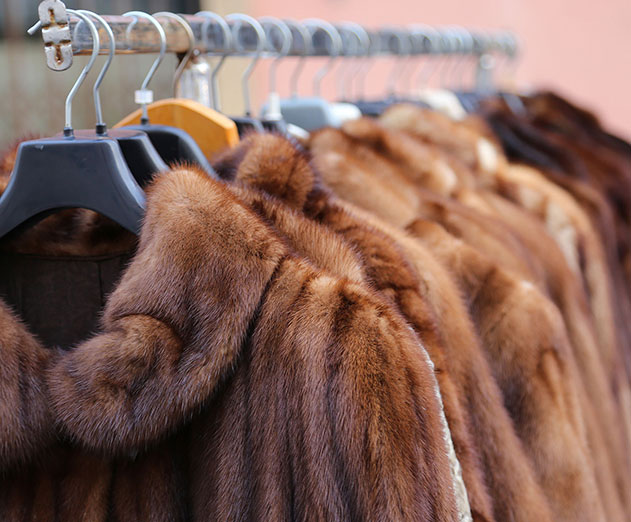 NeoFur is now available for the Unity game engine
Saturday, December 03, 2016 by Richard Harris

Neoglyphic Entertainment, a story company building advanced entertainment technologies, announced the release of its award-winning 3D graphics technology NeoFur for the Unity game development platform. Previously available only on Unreal Engine 4 and in closed beta for Unity, NeoFur is an easy-to-use, in-editor tool that simplifies the creative process for developers. T...
---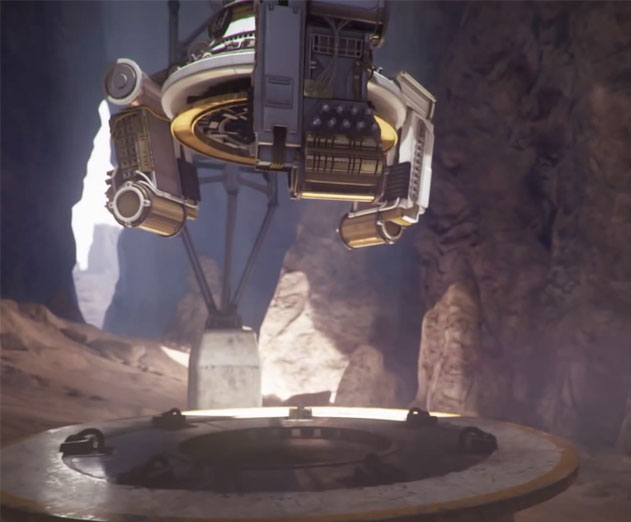 Unity and Xiaomi team up
Tuesday, November 29, 2016 by Michael Haynes

Unity Technologies and Xiaomi have revealed additional details on the recent partnership agreement as both companies scale to serve consumers and developers worldwide. As one of the top Android device makers in China, Xiaomi boasts one of the world's most engaged audiences, with the MIUI app store seeing more than 50 billion downloads to date. Unity developers will have...
---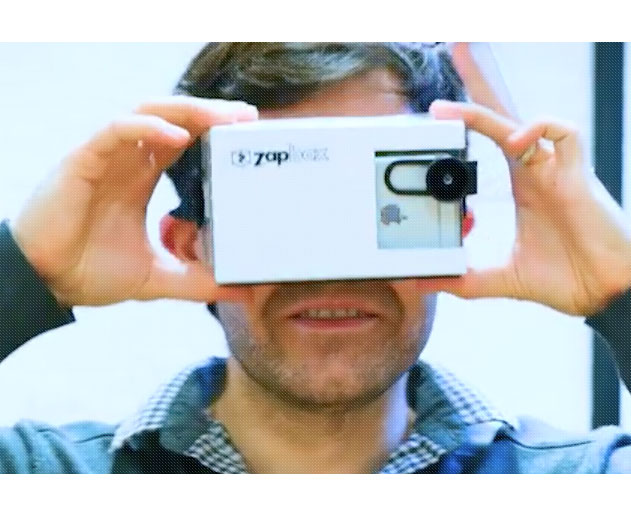 $30 ZapBox Mixed Reality kit launches on Kickstarter
Wednesday, November 16, 2016 by Richard Harris

Zappar, an Augmented Reality and Virtual Reality technology company, has announce the launch of ZapBox, an affordable yet advanced way of bringing Mixed Reality experiences to the world. Combining a smartphone app with clever cardboard components, ZapBox lets you engage with virtual experiences that appear in your real world environment. All for just $30.Until now this ...
---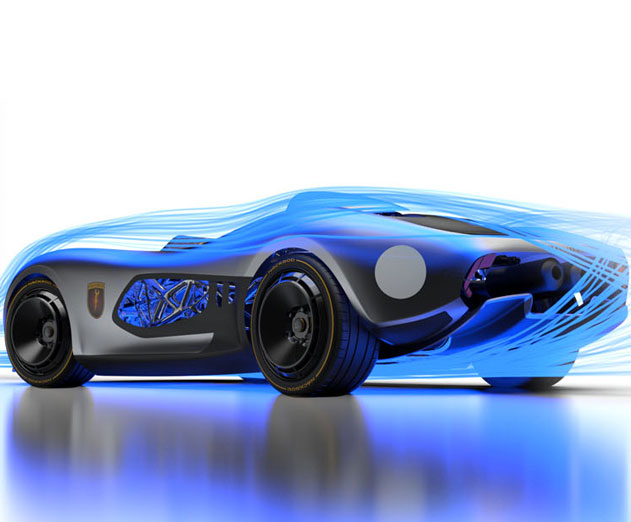 Autodesk announces platform enhancements for AR and VR
Tuesday, November 15, 2016 by Richard Harris

At Autodesk University, Autodesk, Inc. has introduced new AR/VR capabilities to drive immersive real-time industry experiences and shared its plans to use Forge as its common data environment and engine for simplifying its own product offerings.Autodesk has aggressively broadened the Forge platform and ecosystem in the past twelve months. The most recent platform enhanc...
---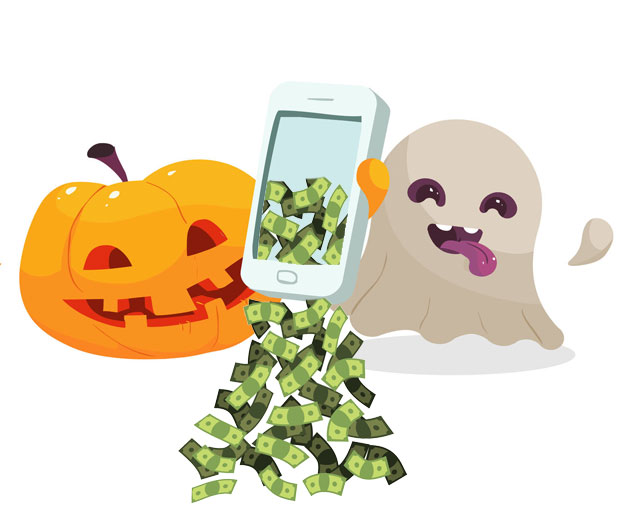 5 app monetization strategies to remember in 2016
Monday, October 31, 2016 by Dickey Singh

Thanks to advances in artificial intelligence, deep learning and user interfaces, our mobile devices are more accessible and user-friendly than ever before. People are downloading more apps and spending more time in those apps. There are now over four million apps in the Apple and Google app stores – Apple received 75,000-80,000 app submissions per month in last few mon...
---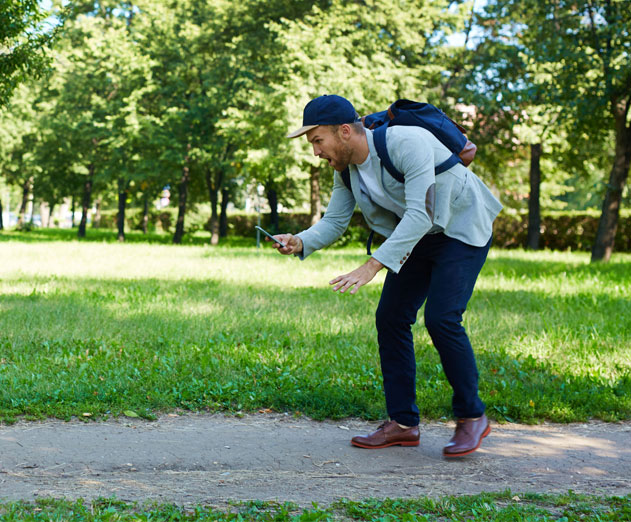 What the mobile AR phenomenon has taught us about security
Thursday, October 13, 2016 by Aaron Lint

The extraordinary success of Pokémon Go has been surprising, even in the rapidly changing paradigm of the mobile application space. The game, which allows users to hunt down and capture virtual monsters, uses Augmented Reality (AR) technology to display the creatures in real world locations such as parks, homes, and offices.Pokémon Go has already broken five Guinness Wo...
---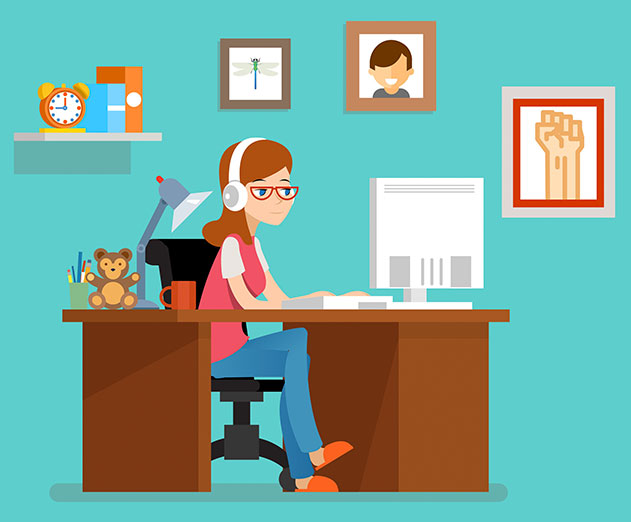 Want to work as a freelancer, your not alone
Tuesday, October 04, 2016 by Richard Harris

In this day and age, to not need a secured biweekly salary of a 9-5 job is akin to winning the career lottery. Well, it may not be quite as rare, given that there are currently 53 million Americans who are currently freelancers, which represent just 34% of the total U.S. labor force, but one can say this is indeed the dream of most Americans in the labor force. The dema...
---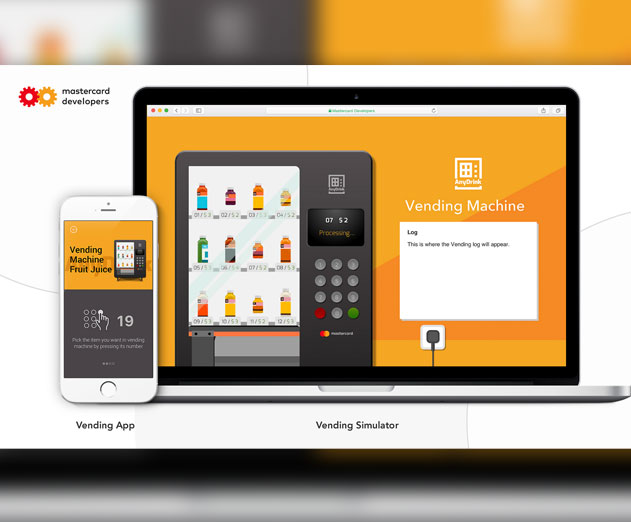 New Mastercard Developers Program Offers a Suite of New Commerce API's
Wednesday, September 28, 2016 by Richard Harris

Mastercard is making it even easier for developers to create next-generation commerce solutions with the launch of Mastercard Developers. This single gateway enables Mastercard partners to access a diverse range of Application Programming Interfaces (APIs) across payments, data and security. The platform also includes a 'New and Experimental' API category...
---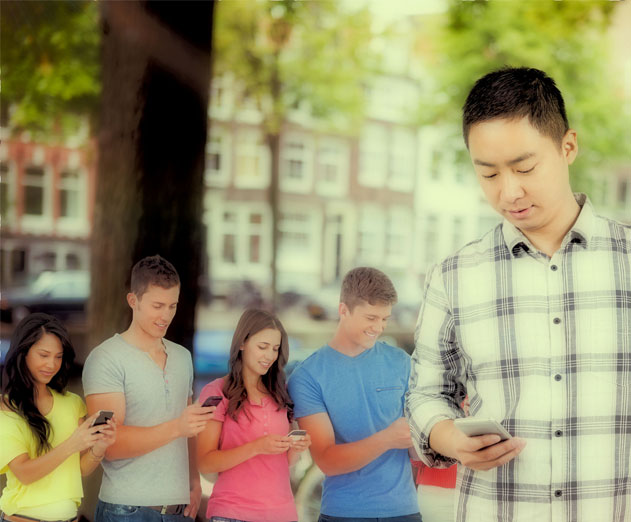 BYOD nightmare: Pokemon Go
Wednesday, September 07, 2016 by Mike Cobb

Pokémon Go, the smartphone game that became an overnight worldwide sensation, may be more than the latest technology must-have. The cute augmented reality app could actually provide cybercriminals an entry point to your business and personal files.Company security directors were already wringing their hands over employees who mix their work and private information on th...
---
Creator of LureDeals Talks About Capitalizing on Pokemon Go Traffic
Saturday, August 27, 2016 by Scott Poniewaz

Britt White is a former hog wrestling world champion, but most recently gained notoriety for Lure Deals, which provides marketing opportunities for Pokémon GO. He has been a part of the Austin tech community for a few years now and runs TKM Labs, a digital agency and virtual reality firm focused on tackling industry specific issues utilizing VR and AR across areas like ...
---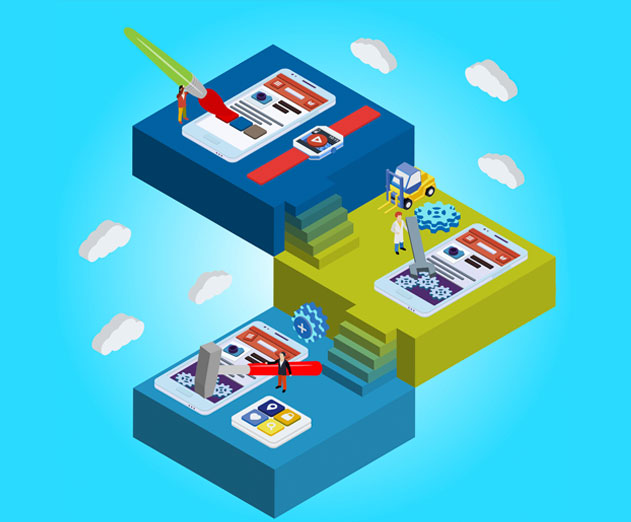 How Will Pokemon Go Change the Way Developers Build Apps
Tuesday, August 23, 2016 by Richard Harris

Guest Submission by TJ VanToll, developer advocate for Progress It seems like everyone is playing Pokémon Go, the Pokémon collecting application that took the world's mobile devices by storm. While the gaming phenomenon is all the rage among individual users who have got to catch 'em all, the app's innovative combo of GPS and augmented reality (AR) technologie...
---
CTIA Super Mobility 2016 Dives Deep Into Connectivity and IoT
Tuesday, August 02, 2016 by Richard Harris

CTIA Super Mobility 2016 will offer an in-depth focus on the vertical markets that comprise the connected life for business, home, networks, retail, health, auto, media and money. The event will be held September 7 - 9, 2016 at the Sands Expo & Convention Center in Las Vegas, Nevada.The event includes exhibits, keynotes and interactive smart experiences that demonst...
---
Some Advice If You Are Creating AR Games or Geolocating Kids Like Pokémon GO
Friday, July 15, 2016 by Gary Miliefsky

For years, I've been talking about free, downloadable smartphone apps as creepware that is designed with one major purpose – to spy on you and your children. Creepware is a form of malware that spies on you for whatever reason the developer chose – either to listen in on your microphone, covertly take pictures of you and your surrounds or even worse, to ultimately steal...
---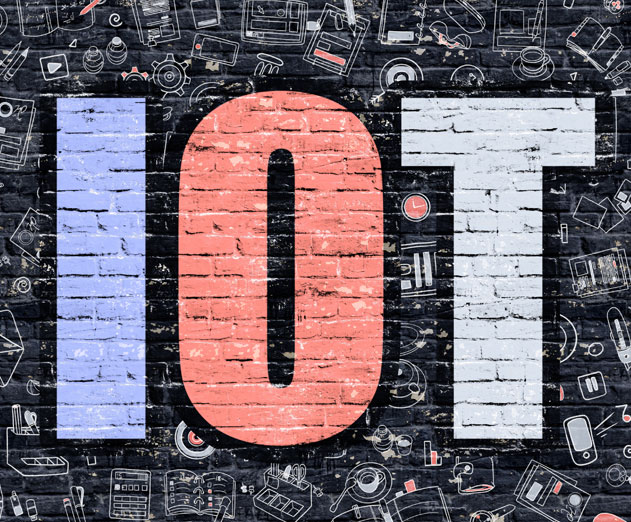 PTC Offers New Solution Stack for IoT Computing at the Edge
Tuesday, June 07, 2016 by Richard Harris

PTC is expanding its Internet of Things (IoT) ThingWorx Platform by offering new distributed, real-time edge computing capabilities specifically designed for industrial use cases that supports distributed, hybrid deployments that include capabilities both at the edge and in the cloud.PTC now offers a pre-integrated edge IoT 'solution stack' that collects and aggregates ...
---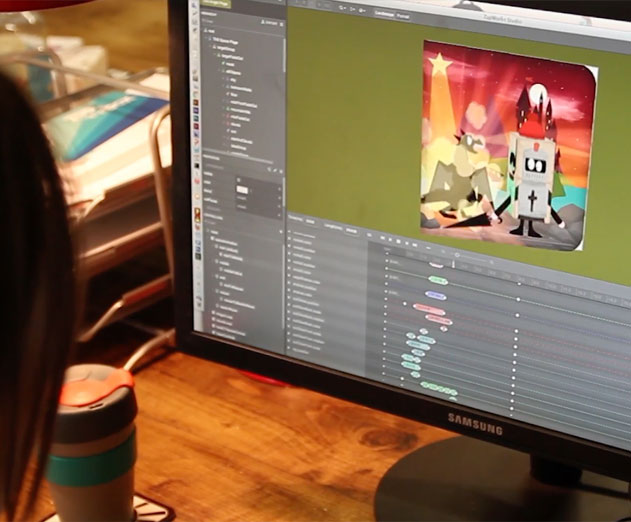 Zappar Launches New Augmented Reality and Virtual Reality Creation Tools
Wednesday, June 01, 2016 by Richard Harris

Zappar has launched a new set of augmented reality and virtual reality creation tools called ZapWorks that are designed to let companies create immersive AR/VR content experiences.The three content creation tools that make up the ZapWorks toolbox have been in development for more than five years, and was originally built to meet Zappar's own need for AR creation tools, ...
---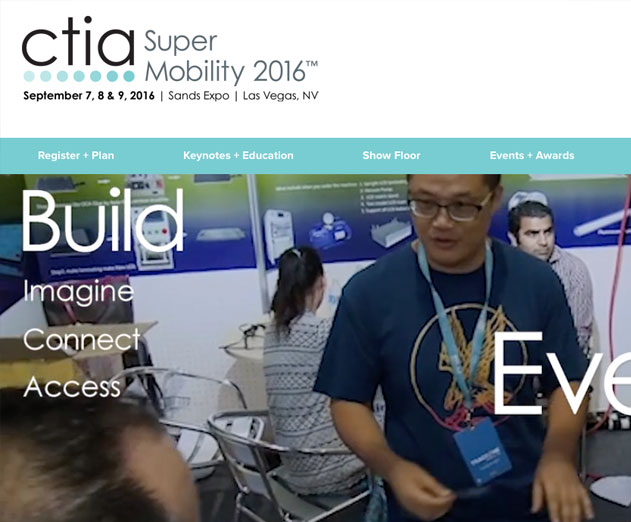 CTIA Super Mobility 2016 Will Be Held September 7 - 9 in Las Vegas
Monday, April 11, 2016 by Richard Harris

CTIA Super Mobility 2016 will focus on the vertical markets that comprise the connected life for business, home, networks, retail, health, auto, media and money. The event will be held September 7 - 9, 2016 at the Sands Expo & Convention Center in Las Vegas, Nevada.The event includes exhibits, keynotes and interactive smart experiences that demonstrate and advance t...
---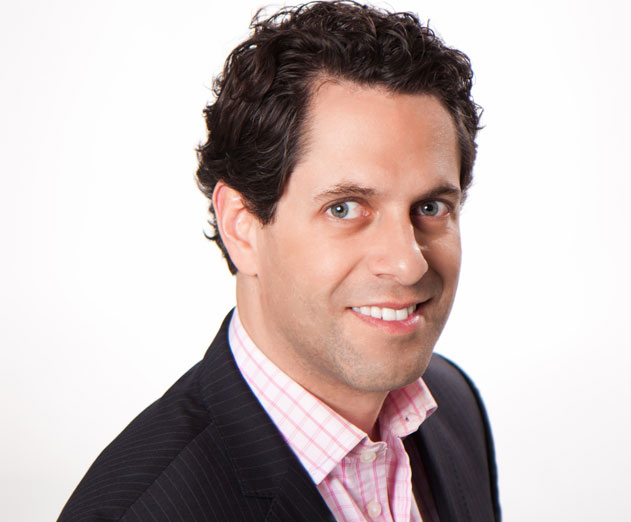 How Developers Can Use TeamViewer to Integrate Remote Access Technology
Wednesday, April 06, 2016 by Richard Harris

We recently visited with Alfredo Patron, Vice President of Business Development at TeamViewer, to talk about how app developers can utilize the platform's remote support, remote access, and online meeting functionality through TeamViewer's APIs and SDK.ADM: Can you quickly detail TeamViewer's main functionalities?Patron: TeamViewer offers cloud-based remote support and ...
---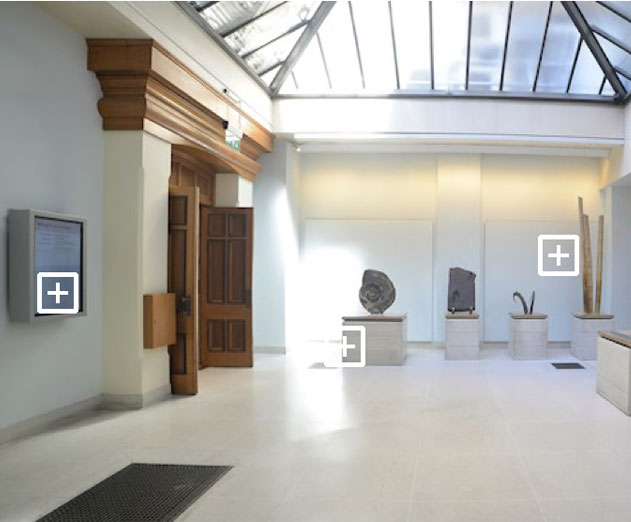 Aurasma Augmented Reality Marketing Platform Updates Released by HP
Wednesday, March 16, 2016 by Richard Harris

HP Software has released a number of updates to its HP Aurasma augmented reality (AR) marketing platform. The company also has announced that it now has more than 200,000 companies creating augmented reality experiences with the platform.With HP Aurasma, companies can leverage any object, image, or place to offer app users the ability to view AR marketing and othe...
---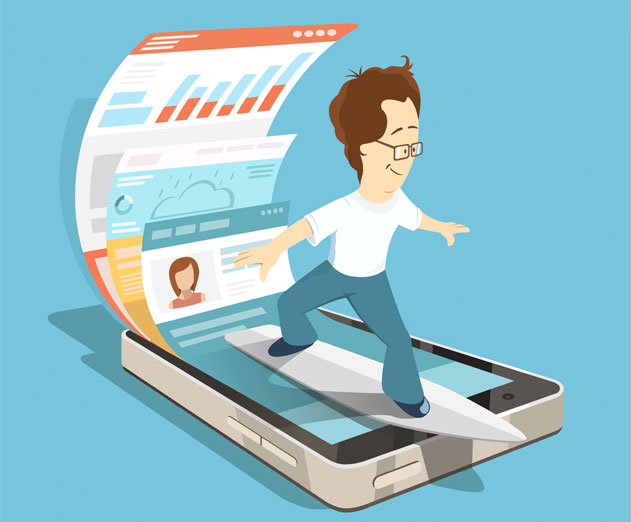 Flybits - The Dawning Era of the Citizen Developer and What It Means for Professional Developers
Tuesday, March 01, 2016 by Dr Hossein Rahnama

By 2017 demand for enterprise mobile apps will outstrip available development capacity five to one, according to Gartner. At the same time, as an increasing number of apps look the same or sport the same features, consumers are demanding more personalized, context-aware mobile experiences. This situation looks a lot like what we experienced in the late 90s, wh...
---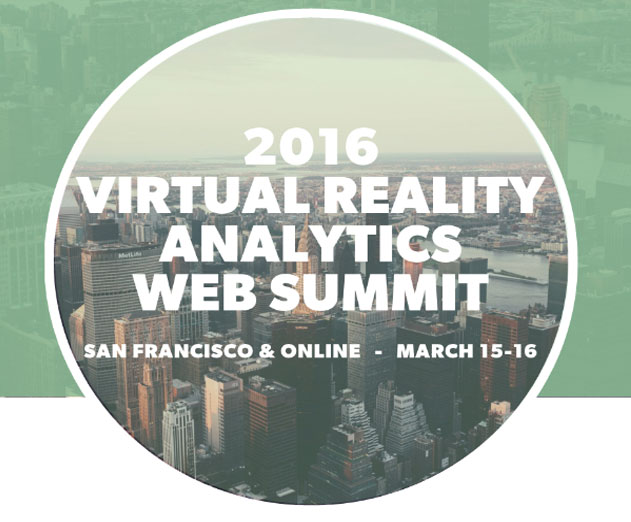 2016 Virtual Reality Analytics Web Summit Will Be On March 16
Monday, February 22, 2016 by Richard Harris

Greenlight VR will host the 2016 Virtual Reality Analytics Web Summit on March 16 providing education on the expanding generation of analytics solutions for the virtual reality industry. The event offers eight hours of presentations via WebEx.Registration before February 24 is $119 and after that date is $299. Participants in the San Francisco area will also have the op...
---
Unity Launches New Virtual and Augmented Reality Summit
Monday, August 17, 2015 by Richard Harris

Unity Technologies is launching a new Vision Virtual and Augmented Reality Summit, a conference focusing on the development of Virtual and Augmented Reality products across industries. The purpose of the event is to bring together artists, engineers, programmers, designers, musicians, directors and producers, hardware manufacturers, researchers and other innovators...
---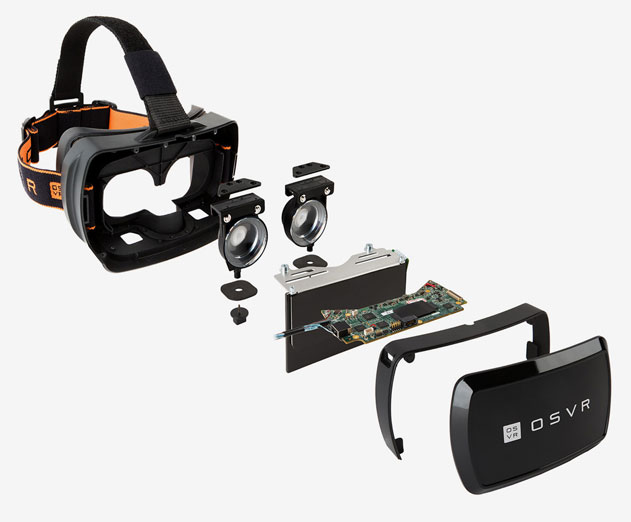 Open Source Virtual Reality Platform now Supports Android
Wednesday, July 08, 2015 by Richard Harris

The Open Source Virtual Reality (OSVR), an organization working towards an open standard for virtual reality devices, has announced that OSVR software now accommodates Android devices, adding to existing distribution for Windows and Linux.To demonstrate the Android support for mobile VR enabling cross compatibility between hardware and mobile content integrated with OSV...
---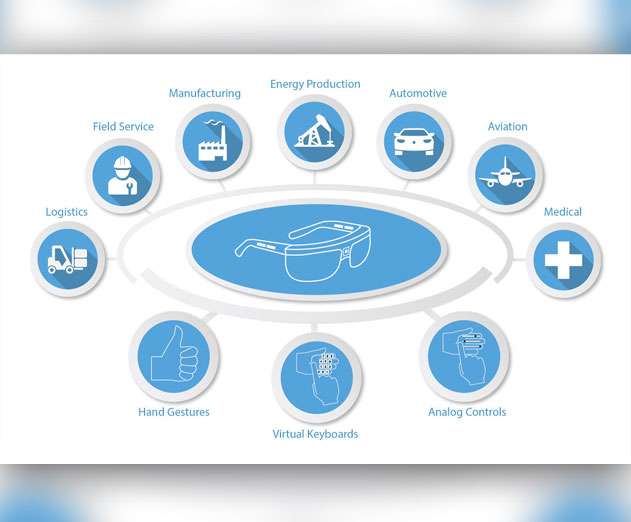 Augumenta Offers New Functionality to Enterprise Smartglass SDK
Tuesday, June 16, 2015 by Richard Harris

Augumenta has released new functionality to its Software Development Kit (SDK) for enterprise smartglasses applications. The platform now offers the integration of gesture control and smart surfaces, providing the basis for an enhanced and more productive user interface for augmented reality work spaces.The SDK is being used on a number of smart glasses, such as Google ...
---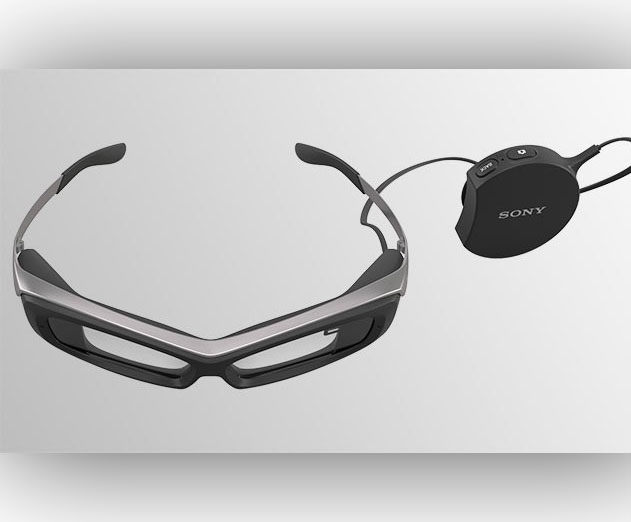 Sony SmartEyeglass Developer Edition SED E1 Now Available
Thursday, April 09, 2015 by Stuart Parkerson

Sony's SmartEyeglass Developer Edition SED-E1 is now available for sale in ten different countries including the US. The eyeglasses enable augmented reality and hands-free use cases made possible through Sony's holographic waveguide technology, which enables super thin augmented reality lenses with high transparency and excellent brightness.Developers can create a...
---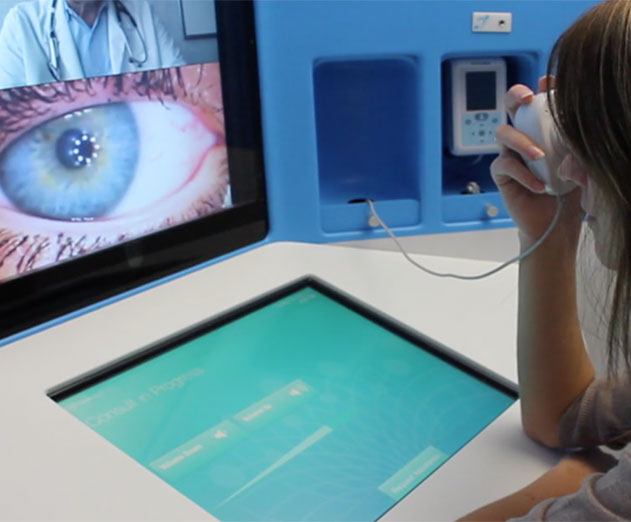 VidyoWorks Launches API for Smart Glass App Development
Tuesday, March 17, 2015 by Stuart Parkerson

VidyoWorks for smart glasses is a solution that enables hands free video communication and collaboration for augmented reality and see-what-I-see applications. VidyoWorks delivers a scalable video coding (SVC) platform offering error resiliency and the ability to combine workflow integration, performance and scalability to deliver a wearable visual engagement solution.&...
---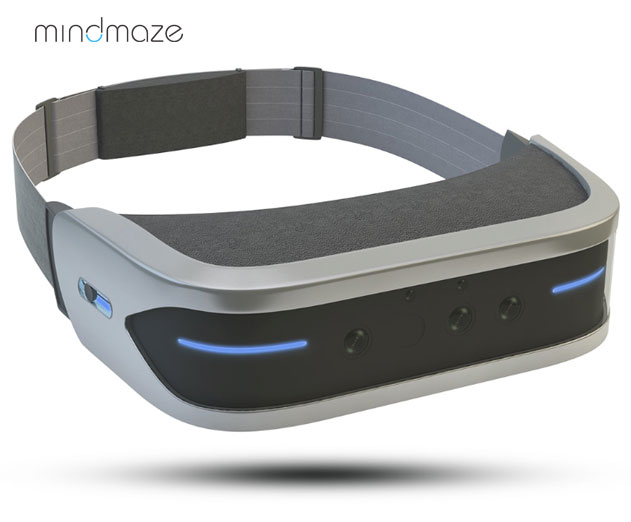 New MindLeapThought Powered Virtual Reality Game System Introduced
Monday, March 09, 2015 by Stuart Parkerson

MindMaze, a neurotechnology company, is launching a thought-powered virtual reality (VR), augmented reality and motion capture game system named MindLeap. The company made the announcement at GDC where it showcased the system which is based on MindMaze's proprietary neurotechnology engine, which detects and predicts brain and muscle activity to trigger real-time virtual...
---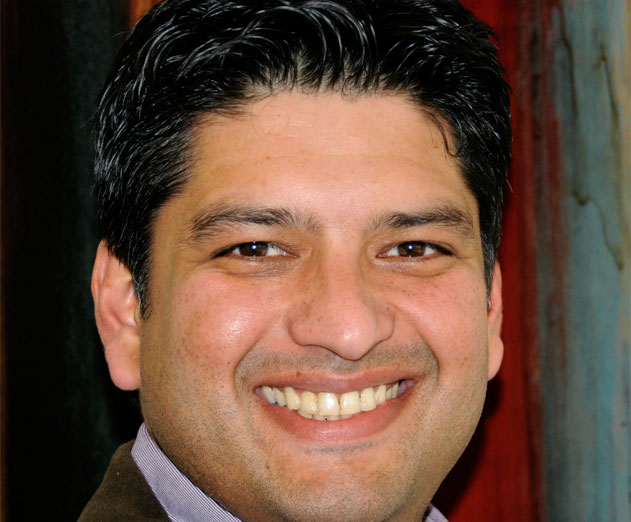 Enterprise Mobile QA with Ranjeet Vidwans VP of Marketing for Mocana
Tuesday, February 24, 2015 by Richard Harris

We recently sat down with Ranjeet Vidwans, VP of Marketing for Mocana, to discuss challenges facing companies with the implementation of an enterprise mobile strategy.ADM: What do you see as the major differences between an enterprise mobile app and a consumer mobile app? Vidwans: Interestingly, there are probably more important fundamental similarities ...
---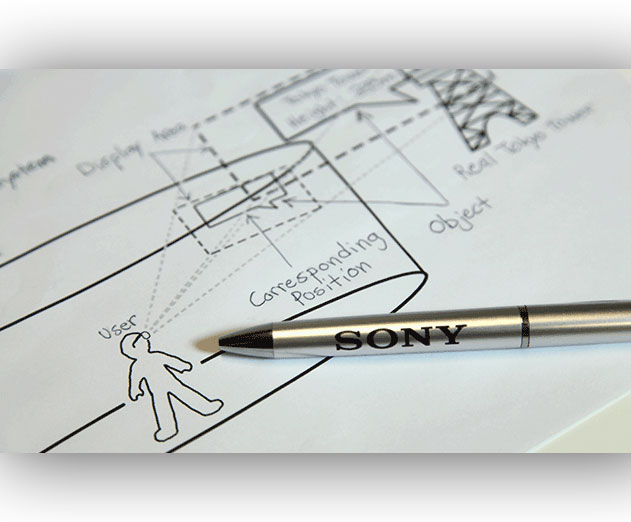 Sony Releases Latest Version of SmartEyeglass SDK Developer Preview with New AR Rendering API
Monday, December 29, 2014 by Stuart Parkerson

Sony has released a new version of its Developer Preview of the SmartEyeglass SDK which includes a new AR (Augmented Reality) rendering API. That means developers can now render text and graphics which will stay overlaid onto fixed real-world positions when seen through SmartEyeglass. If the user turns to look in another direction, the text and graphics will stay overla...
---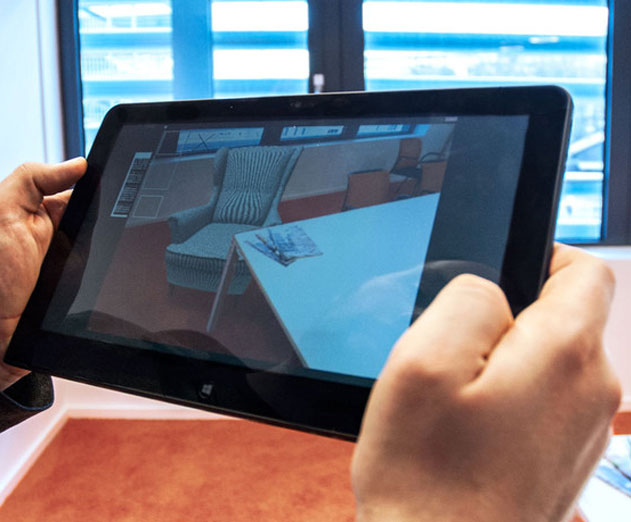 Metaio to Release Updated SDK for Augmented Reality Mobile App Development
Tuesday, October 28, 2014 by Stuart Parkerson

Metaio's has released details on its upcoming release of its Augmented Reality SDK for mobile app development including support for 3D depth-sensing camera systems via what are known as RGB-D (red, greed, blue + depth) sensors.Metaio has released a video demonstrating the advanced Augmented Reality capabilities of two devices enhanced with depth-sensing camera...
---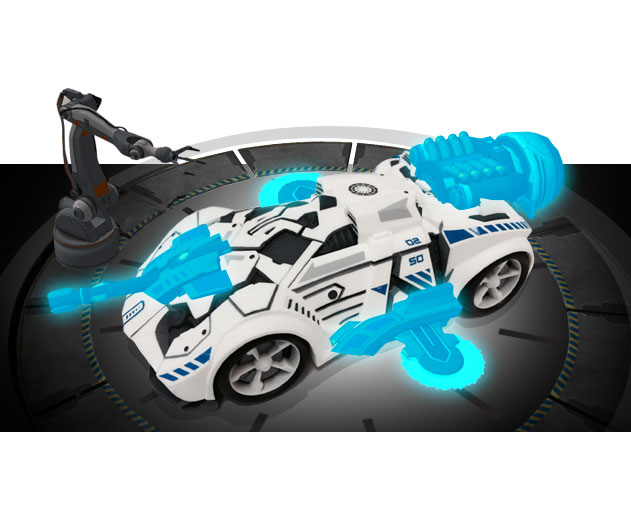 Qualcomm Launches Vuforia SKD to Allow App Developers to Create Augment Reality Experiences with Digital Eyewear
Sunday, September 21, 2014 by Richard Harris

Qualcomm Connected Experiences has announced the Qualcomm Vuforia mobile vision platform which will allow developers to build augmented reality (AR) applications for digital eyewear. The new Vuforia Software Development Kit (SDK) for Digital Eyewear will allow interactive 3D content to be visually aligned with the underlying world. This capability will enable new applic...
---
Blippar to Release New Augmented Reality Gaming Platform for Google Glass
Friday, May 30, 2014 by Stuart Parkerson

Earlier this year, Blippar unveiled is augmented reality app on Google Glass, showcasing its fully functional image-recognition capabilities on the device. Now Blippar has announced its latest foray into augmented reality, with proprietary gesture-recognition technology driving its new gaming platform.Blippar's Games for Glass platform is a new gaming ex...
---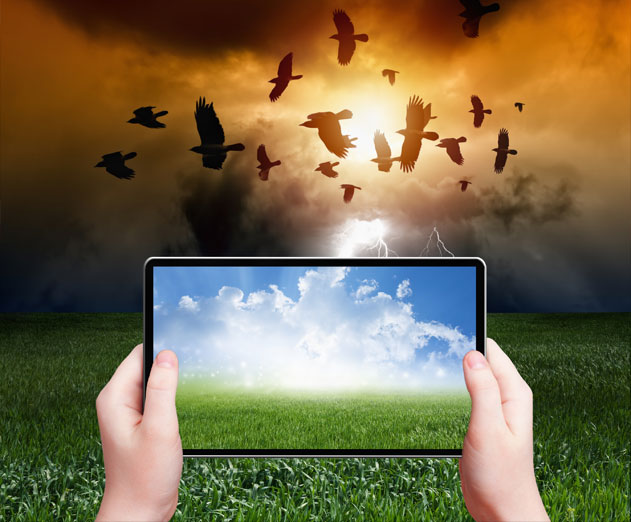 Game Developers Can Offer New Augmented Reality Experiences with Updated Qualcomm Vuforia 3.0 SDK
Sunday, May 25, 2014 by Richard Harris

Qualcomm Connected Experiences has released a major update to the Qualcomm Vuforia mobile vision software platform to be available in the coming weeks. The biggest additions to the Vuforia 3.0 SDK is Smart Terrain, a new 3D reconstruction capability that strives to brings a new level of interactivity to augmented reality (AR) experiences. Also, Qualcomm announced a sign...
---
Metaio Releases New Beta Version of Augmented Reality SDK Providing Enhanced Game Development Capabilities
Friday, May 09, 2014 by Stuart Parkerson

Metaio's newest Beta version of its augmented reality SDK has now been optimized for wearable computing devices like the Epson Moverio BT-200. Instead of utilizing a camera view, Metaio's technology allows the user to perceive reality itself with digital and virtual content directly overlaid onto their surroundings potentially providing game developers wi...
---
Game Developers Have a Bright Future With Google Glass
Friday, April 25, 2014 by Stuart Parkerson

Game developers should keep a close eye (pun intended) on Google Glass and its potential to create immersive games. As Google points out, "With tons of tiny sensors and a screen that fits neatly above the eye, Glass is an exciting new place to play."There are plenty of examples of Augmented Reality devices (we reported on several during GDC) but they tend to be bulky, s...
---
Skylight SDK Lets You Create Smart Glasses Apps
Tuesday, April 22, 2014 by Richard Harris

Skylight is a software platform from APX Labs that can be used to create smart glasses applications for scenarios where it is desirable for hands-free, in-context, real time information right where work is getting done.It is a complete system managing the user experience on the smart glasses itself and it is the back end platform which powers the business...
---
OnTheGo Platforms Launches Beta SDK for Smart Glass Augmented Reality Interface
Friday, April 18, 2014 by Richard Harris

OnTheGo Platforms has launched a new type of interface for Smart Glasses, called Ari (Augmented Reality Interface). The company points out that "Voice and touch control work well on smartphones, but smart glasses require a new, intuitive interface." The companies Ari SDK uses a single outward facing camera to track a user's hand motions and gestures, enabling ...
---
Parallel 6 Integrates beacons Into It's Captive Reach Platform
Wednesday, April 09, 2014 by Richard Harris

Parallel 6 has integrated beacon technology into its Captive Reach platform providing consumer insights and analytics, while allowing marketers to utilize the back end administrative technology.The addition of beacon technology will serves as an extension to Captive Reach's current module, geolocation. While geolocation has the capabilities to track users when they...
---
Facebook to Acquire Oculus VR to Maybe One Day Make Facebook Meetups More Real!
Tuesday, March 25, 2014 by Richard Harris

Oculus was started with a vision of delivering incredible, affordable, and ubiquitous consumer virtual reality to the world. They have come a long way in the last 18 months: from foam core prototypes built in a garage to an incredible community of active and talented developers with more than 75,000 development kits ordered. In the process, they've defined what consumer...
---
Rescape Debuts First Person Shooter Augmented Reality Platform at Game Developers Conference
Wednesday, March 19, 2014 by Stuart Parkerson

The controller looks kind of weird (black would be a much better color) and a iPhone looks perilously connected - however the guys behind Rescape (13th Lab) might just be onto something. Its an ambitious project, Rescape aims to be the world's first platform for creating first person shooter experiences that are truly mobile, multi-player and immersive. Using advan...
---
New App Monetization Opportunity Available for Developers Through New Linkify SDK
Thursday, February 27, 2014 by Richard Harris

New startup Linkify has announced the general availability of its SDK which provides developers the ability to recognize, extract and convert "things of interest" to a user and connect them with relevant information from the web as opposed to submitting a traditional word-based query via a search engine.The company coined a term for this service - "Semantic AR...
---
Top Mobile Predictions for 2015 and Beyond
Tuesday, February 25, 2014 by Richard Harris

If you had a crystal ball and looked at 2015 and 2016 to see what will be the driving factors for mobile what would you see? Garnter analyst Nick Jones provides his top 10 predictions in a recent report.And what where they? Drumroll please:1) Multiplatform/Multiarchitecture AD Tools2) HTML53) Advanced Mobile UX Design4) High-Precision Location Sensing5) Wearab...
---
You Dream It, We Build It Competition Offers Up $50k To App Developers
Monday, February 24, 2014 by Richard Harris

Ice House, a global design and development firm today announced its official North American debut and its partnership with LAUNCH Festival (San Francisco, Feb 24-26) in the $50,000 'You Dream It, We Build It' competition. Ice House is the global design and development services specialist in applied mobile technologies with portfolio expertise in micro-location, geo-fen...
---
Windows Developers Can Use HTML5/JavaScript App Model With Windows 1.8 SDK
Tuesday, September 24, 2013 by Stuart Parkerson

Windows developers can access the interactivity of Kinect for Windows with the new HTML5/JavaScript app model. Updates include adding color to Kinect, creating a new API for background removal, and other improvements. Some of the new features of the Kinect for Windows SDK 1.8 include: New Background Removal A new green screening background removal API, which removes ...
---
Google's Niantic Labs Updates Multiplayer Mobile Augmented Reality Game, Ingress
Friday, September 13, 2013 by Richard Harris

Google's Niantic Labs has released an update to its massively multiplayer mobile augmented reality game, Ingress. This update brings in a new Agent Achievement system for players to track skills and capabilities for their individual player profile. Ingress invites players to join an epic battle between two factions struggling to determine the fate of humanity. The deep ...
---
Epson Wants Developers to Help Build Apps for Wearable Devices
Wednesday, April 10, 2013 by Richard Harris

The future of mobile could be in devices you wear like a pair of glasses, and Epson is putting some guns behind their efforts to bringing new devices, apps, ideas, ad networks, and developers together to create "something awesome"Epson launched version 1.0 of a device (Moverio BT-1000) last year with WiFi connectivity and smart navigation that makes images pop in the re...
---