augmented reality
augmented reality news search results
Developer news items we found relating to augmented reality
35 results
---
Sam's Club Now is opening with no cashiers and putting mobile first

Monday, October 29, 2018 by Richard Harris



Sam's Club has said they are real close to opening a new store centered around mobile and scan-and-go technology in Texas - it's called Sam's Club Now. It aims to be a mobile-first shopping experience, similar to Amazon Go stores, powered by the new Sam's Club Now mobile app, where your entire shopping experience from browsing to pa...
---
Unity Ads SDK 3.0 come to game developers

Wednesday, October 24, 2018 by Richard Harris



Unity has just launched the latest version of their Ads SDK, and it's a doozy. The new Unity Ads SDK 3.0 introduces personalized placements, as well as two new ad formats: Augmented reality and Banner ads. Personalized placements are particularly noteworthy. Now in open beta, personalized placements tie ads and in-app purchases into the same auction, serving th...
---
The differences between web apps and native apps

Thursday, October 18, 2018 by Richard Harris



Even in 2018, years past the origional question, the debate rages on across the land, in office spaces and conference rooms every day - should we build a full-blown native mobile app, or is distributing over the web good enough? By now everyone knows the "mobile-first" mentality because statistics like 50% of web searches being done from a mobile dev...
---
Game developers get the WRLDS SDK for free

Monday, October 15, 2018 by Richard Harris



WRLDS, the company that develops smart toys and platforms for connected play, announced the release of a new software development kit (SDK). The SDK will be free and easy to use and will give game developers a completely new medium to work with: an augmented reality (AR) and bluetooth-enabled connected ball with a bounce return rate of more than 70 percent. &ld...
---
iOS 12 development tips from a highly rated instructor

Thursday, October 11, 2018 by Angela Yu



While this year's iOS update was not accompanied by visual overhauls, the latest version of the most advanced mobile operating system is designed to make everyday tasks on iPhone and iPad faster and more responsive. If you are a developer, you're in luck. Some of the latest features deliver faster ways to get things done by providing the ability for any a...
---
Mobile app success rate in question

Wednesday, October 3, 2018 by Christian Hargrave



Nearly 90% of app developers and marketers (88%) say their app has made money and is a financial success, according to a new survey from The Manifest, a business news and how-to site. Meanwhile, only 10% of businesses say their app has not been a financial success, and 2% do not know if their app has made a profit. Experts, however, doubt the validity of this high succe...
---
Edge computing research reveals key nuances

Thursday, September 13, 2018 by Richard Harris



In early 2018, the AT&T Foundry launched an edge computing test zone in Palo Alto, CA to experiment with emerging applications upon this new network infrastructure paradigm. Edge computing is the act of moving storage and processing capabilities to the perimeter of the network - or geographically closer to the end-user. As next-gen applications require increasing pr...
---
Wayfair CTO on experimentation at scale

Tuesday, August 28, 2018 by John Mulliken



Fans of street art will recognize the work of Shepard Fairey, the artist whose depiction of Andre the Giant made waves in 1989. His most iconic work is his portrayal of Barack Obama as "Hope," which dominated the 2008 U.S. presidential campaign and propelled his artistic endeavors into mainstream scrutiny. Fairey was an early believer in the power of scal...
---
A designer's guide to mobile AR and VR

Thursday, August 16, 2018 by Paul Reynolds



When most people think of 3D user experiences, their mind goes straight to headsets - Oculus Rift for VR, for example, and Hololens for AR. But for designers and developers, that mindset changed dramatically last summer when Google and Apple released their mobile AR platforms - ARCore and ARKit, respectively. Almost overnight, these platforms swung the center of gravity...
---
Smart ball game converts data from the ball into usable game events

Wednesday, August 15, 2018 by Richard Harris



WRLDS announced the release of a new augmented reality (AR) and Bluetooth-enabled smart ball and platform. The ball is made of a lightweight, bouncy material and has a built-in chip to control mobile games, giving "tween" players healthy new ways to engage in active, outdoor play by essentially turning the whole world into a game. "We wanted to brid...
---
Swace wants to save social media engagement

Tuesday, August 7, 2018 by Christian Hargrave



Social media services platforms are seeing a massive boom in audience growth, but users still don't like how these platforms use their data to make money. Brand engagement on social networks has steadily decreased, despite greater investments to gain user attention. A new solution is here to disrupt the status quo of social media brand engagement in a completely n...
---
AR on the web too!

Wednesday, July 25, 2018 by Erik Murphy-Chutorian



Augmented Reality belongs online. To date, AR has primarily been confined to the app store, but there's a growing group of visionary developers and companies that have figured out that by "AR-ifying" their products for the web, they win in a larger number of more satisfied and enthusiastic users and customers. At the moment, we're seeing an ex...
---
Change human body features from head to toe with this app

Wednesday, June 13, 2018 by Richard Harris



Manipulating video in real time is difficult - especially if you are editing features of the human body such as making someone taller, or more skinny. LIKE - the video creation and social app just released a new feature that is touted as the first augmented reality and artificial intelligence mobile video effect, called Shaping Magic. The new feature, available for free...
---
A developer's guide to catch the next big smartphone wave

Wednesday, May 2, 2018 by Magnus Jern



The recent news from Gartner on the first ever global decline in smartphone sales was a question of when, not if, the sizzling market for smartphones would finally cool down. In fact, the 5.6 percent decline in end user sales during Q4 2017, compared to Q4 2016, is probably best understood as a healthy sign of a successfully mature market. It's not unlike previous eras ...
---
USC Games announces first student games expo

Wednesday, April 18, 2018 by Richard Harris



USC Games announced that its inaugural USC Games Expo will take place on May 9th, presented by Los Angeles-based mobile games company Jam City, a developer of mobile games like Cookie Jam, Panda Pop and Harry Potter: Hogwarts Mystery. The event will provide a hands-on look at the future of interactive entertainment, showcasing games and innovations created by the next g...
---
Mobile website or mobile app, the changing tides

Tuesday, April 17, 2018 by Richard Harris



Programming with native mobile languages has been the keystone way of producing a rock-solid mobile app since the beginning of the mobile app stores, and there's good reason. After-all, programming as close to the hardware layer as possible is usually your safest bet, and using the language the manufacture fully supports will get that job done with less headaches.But in...
---
GDC 2018 breaks attendance records

Monday, April 2, 2018 by Richard Harris



The 2018 Game Developers Conference (GDC) ended after a week of networking, learning and inspiration. This year, the event saw a record attendance of 28,000 industry professionals at San Francisco's Moscone Convention Center from March 19-23. GDC and VRDC will be returning to the Moscone Convention Center on Monday, March 18 to Friday, March 22, 2019. The call for submi...
---
DeveloperWeek 2018 roundup

Thursday, March 22, 2018 by Badri Rajasekar



DeveloperWeek 2018, held recently in the SF Bay Area, is part of the largest series of completely developer-focused events in the world, with conferences also held in New York and Austin. It is a testament to the fact that "software rules the world" that around 8000 developers turned up for various parts of DeveloperWeek, which included a large two-day Hackathon, a fren...
---
GDC 2018 is better than ever

Tuesday, March 20, 2018 by Richard Harris



The 2018 Game Developers Conference (GDC) kicked off its 32nd edition at the Moscone Convention Center in San Francisco. Adding to GDC's lineup of lectures, tutorials, roundtable discussions and networking events, GDC 2018 will feature the Vision Track, a series of mini-keynotes designed to provoke and inspire, which will be presented by speakers including Supercell's C...
---
Upskill closes in on $17.2M from investors

Tuesday, March 13, 2018 by Christian Hargrave



Upskill has announces that it has raised $17.2 million in new capital to support increased growth and product development. The funding round adds new investors including Accenture and Cisco Investments, as well as continued participation from Boeing HorizonX, GE Ventures, New Enterprise Associates (NEA), and other industrial-focused investors.This latest financing build...
---
AR app from The Red Cross shows the devistation of war

Thursday, March 8, 2018 by Richard Harris



The International Committee of the Red Cross (ICRC) has unveiled "Enter the room," an augmented reality experience for iOS app users. In a narrative told through the eyes of a child, the free app provides a visceral, first-person experience of war at a family's doorstep. Entering through a portal on the screen of their device, users see the brutal impact of years of fig...
---
Mobile marketers should use video more report finds

Tuesday, March 6, 2018 by Richard Harris



YouAppi has announced the results of its second annual CMO Mobile Marketing Guide, which highlights opportunities for mobile marketers over the next 12 months. Video emerged the clear winner, with 85 percent of marketers planning to increase their investment in video during 2018, up a full 10 percent from 2017. Over three-quarters of respondents cited video as very or c...
---
Developers outlook 2018: big technologies, big changes

Tuesday, March 6, 2018 by Jason Thane



In 2018 changes in the technology landscape are creating fantastic opportunities for innovation in design and engineering. For decades, computers featured a TV screen for output, a keyboard for text input, and a mouse to point and click. Just a few years ago, the iPhone transformed everything by putting the first well-designed computer with a touchscreen in our pockets....
---
Bitcoin job skills are hot says latest report

Monday, February 12, 2018 by Richard Harris



Upwork has released its newest quarterly index of the hottest skills in the U.S. freelance job market. The Upwork Skills Index ranks the site's 20 fastest-growing skills in a quarterly series that sheds light on new and emerging skills as an indication of hot freelance job market trends. According to a recent study, 57.3 million Americans (36 percent of the U.S. workfor...
---
Overstock executive named co-chair of VRARA Retail Committee

Friday, January 12, 2018 by Christian Hargrave



Months after Overstock.com, announced the launch of its augmented reality (AR) feature within its iOS shopping app, the organization's senior vice president of software engineering, Amit Goyal, was named as the chair to VR/AR Association (VRARA)'s global retail and e-commerce committee. Along with Goyal's responsibility as chair, he will serve as president of the newly ...
---
Oracle weighs in on chatbots for enterprise developers

Tuesday, December 5, 2017 by Richard Harris



From self-service to instant payments, the chatbot industry has seen great things from the latest advents in the field of AI. That's why we sat down with Oracle to learn more about how with all these new changes in the messaging industry enterprise can see the value that can be attained by adoption.We recently had a conversation with Suhas Uliyar, Vice President, A...
---
Women Who Tech launches competition for women startup founders

Monday, December 4, 2017 by Richard Harris



Women Who Tech has announced the launch of Women Startup Challenge: Emerging Tech, a pitch competition to showcase top early-stage women-led technology startups focused on Augmented Reality, Blockchain, IoT, Space and Robotics, Transportation, Biotech, Virtual Reality, Energy, and Agriculture tech. Aimed at closing the gender gap in the tech sector, the startup challeng...
---
Umajin Immerse just launched

Monday, November 20, 2017 by Christian Hargrave



Umajin Immerse has announced the launch of Umajin Immerse, a development platform that includes 3D, Digital Agents, Augmented Reality (AR), Virtual Reality (VR), offline mapping and simplified and secure provisioning of enterprise data resources. The platform is used to drive innovation and digital transformation for enterprises, allowing rapid deployment of digital pro...
---
ViroCore launched to build immersive AR apps

Friday, November 17, 2017 by Richard Harris



Viro Media has announces the launch of ViroCore, a SceneKit equivalent for Android enabling native AR/VR development using Java. ViroCore supports ARCore, Google Cardboard, Daydream and Gear VR.With ViroCore, Android developers can now build immersive standalone AR/VR apps or add features like Snapchat's Lenses into their existing apps using familiar languages and tools...
---
Developing in AR with Thyng

Monday, November 6, 2017 by Richard Harris



Augmented reality (AR) has gotten a lot of attention of late, with Apple and Google respectively launching ARKit and ARCore to help mobile app developers embrace AR. Well-known brands like Ikea and Strava have deployed ARKit apps, and many app developers are contemplating building AR elements into existing apps or coding new AR apps from scratch.In Chicago, startup Thyn...
---
Learning ARKit for the average iOS developer

Monday, November 6, 2017 by Angela Yu



Augmented Reality is not new and developers already have tools to create augmented reality (AR) apps. But with Apple's brand-new ARKit, we're going to see a massive shift in the landscape as this new framework simplifies the process of building AR experiences for iPhone and iPad. With ARKit in their arsenal, developers are presented with a golden opportunity a...
---
Using ARKit to provide a mobile content experience

Thursday, November 2, 2017 by Roman Taranov



With the launch of iOS 11 came a variety of new features - the most prominent being ARKit. As defined by Apple, "The basic requirement for any AR (Augmented Reality) experience - and the defining feature of ARKit - is the ability to create and track a correspondence between the real-world space the user inhabits and a virtual space where you can model visual content." A...
---
AutoMobility LA hosts 2017 Hackathon to tackle LA congestion

Thursday, October 26, 2017 by Richard Harris



The LA Auto Show and AutoMobility LA has announced plans for its 2017 Hackathon, sponsored by Honda Innovations. The Hackathon, which will be hosted by AutoMobility LA for the first time, will take place over a period of 24 hours, November 27-28 at the Los Angeles Convention Center.For this year's Hackathon, developers will be asked to tackle the transportation and mobi...
---
Crossfield Digital talks sports apps and feature creep

Thursday, October 26, 2017 by Richard Harris



Crossfield Digital, a New York headquartered development stsudio, is a member of the RSE Ventures family of companies. Crossfield boasts clients like the International Champions Cup, Red Bull Global Rallycross and Bleacher Report, but is equally experienced with entrepreneurs in a broad range of industries who are trying to build exciting new products. Last month, ...
---
Creating apps for iPhone X with newly opened doors

Tuesday, October 17, 2017 by Evan Rosenbaum



Over the past ten years of new iPhones, Apple has introduced features - some with little fanfare and others as marquee parts of the new phones - which cause a seismic shift in user behavior. Shifts in user behavior create opportunities for app developers to create enduring brands and experiences.The Apps of TomorrowAn analysis of some of these features and the enduring ...
---
Featured Stories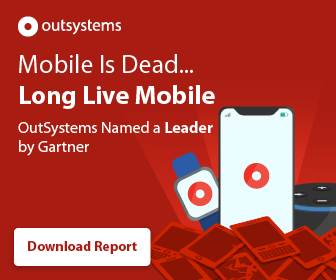 Stay Updated
Sign up for our newsletter for the headlines delivered to you
SuccessFull SignUp